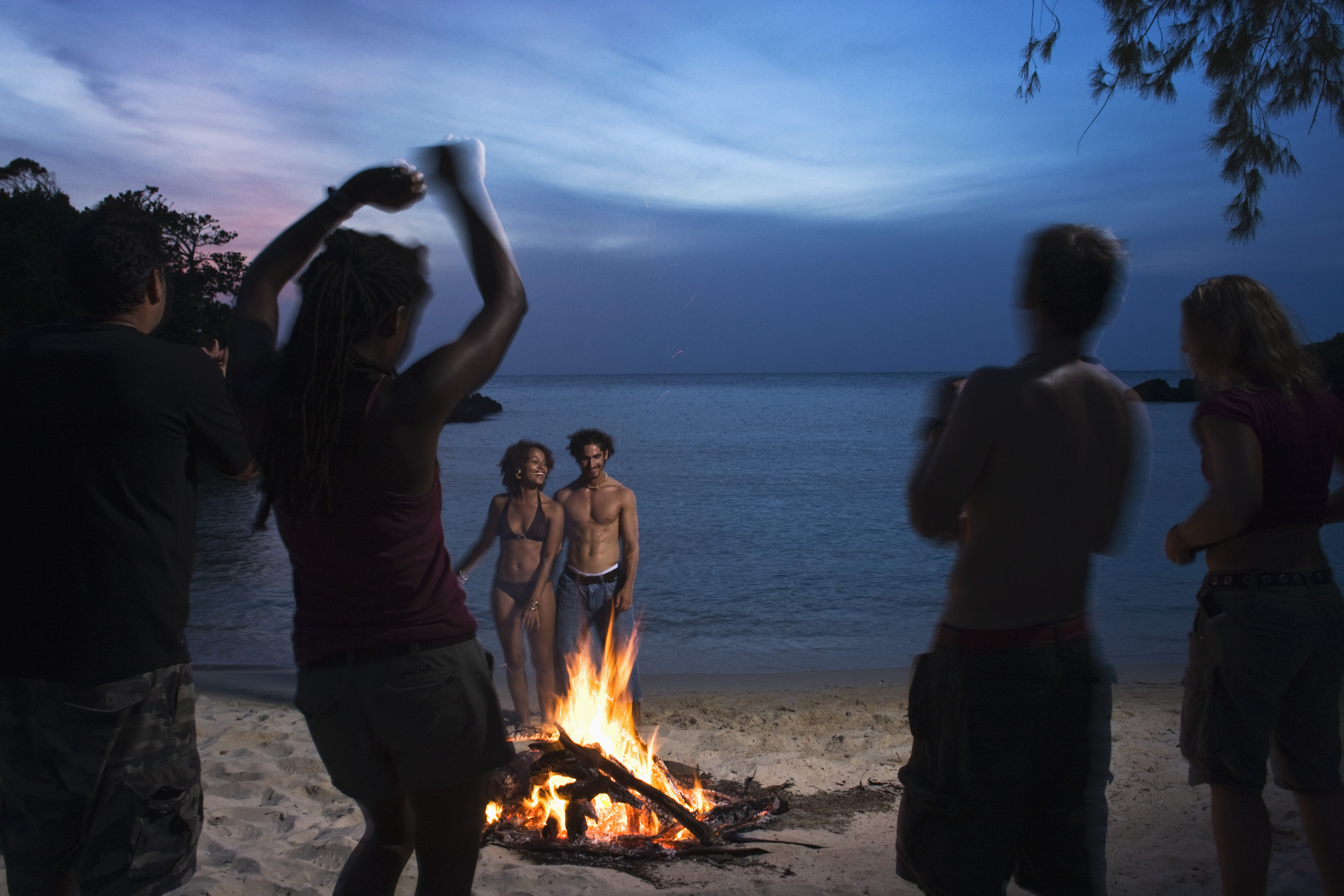 Beach bonfire. | Source Getty Images
Aquarius Woman and Sagittarius Man: What Happens When Air and Fire Combine?

As Air and Fire signs, respectively, Aquarius and Sagittarius make for a compatible match. They are both prone to fall in love on the first date.
One of the most iconic pairings of these sun signs is not a good ambassador for the coupling of an Aquarius woman and a Sagittarius man, having gone through a high-profile breakup.
However, this intellectual pairing brings out the best in each other. Where the Aquarius needs someone to be more spontaneous, the Sagittarius will find an equal to tone him down.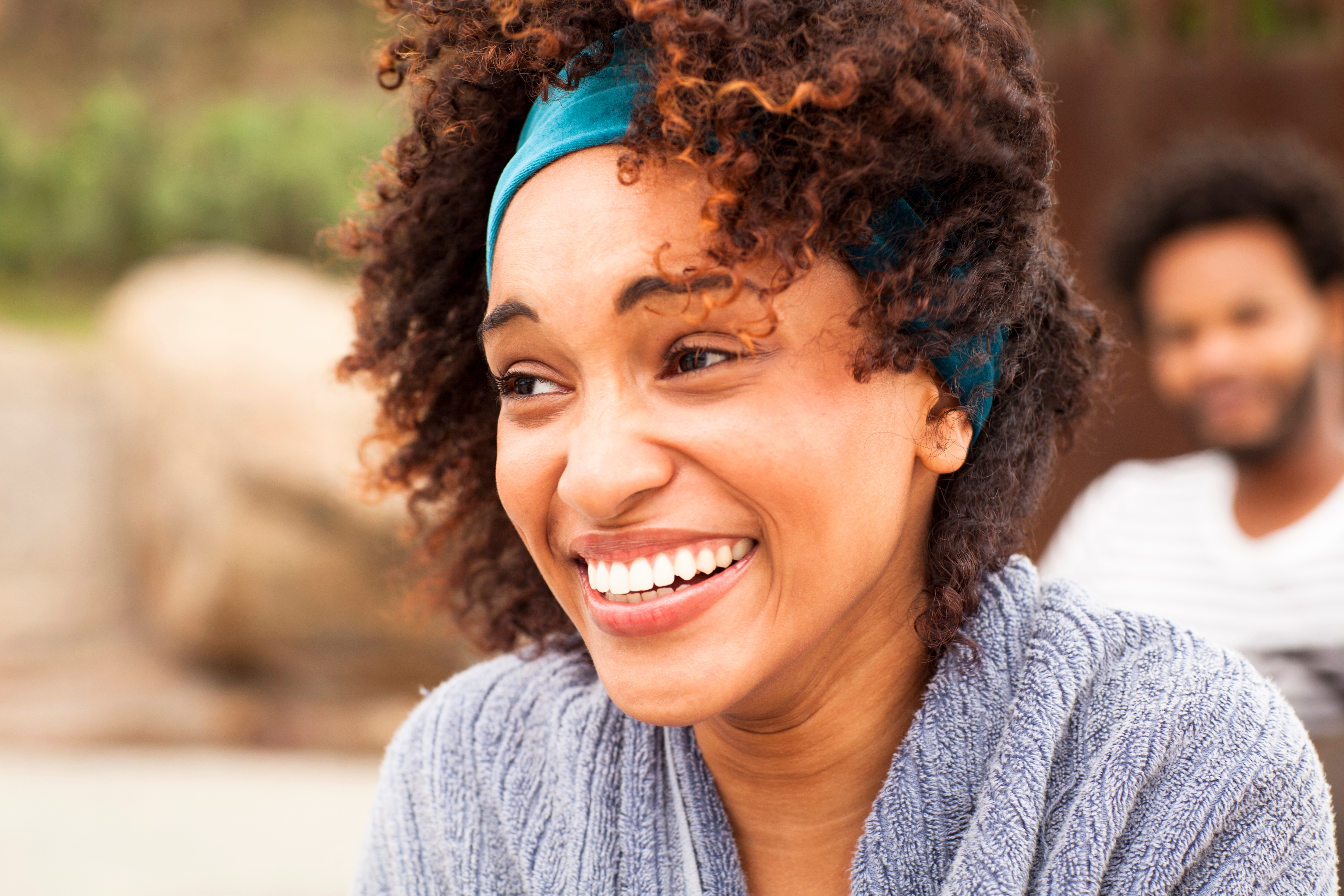 A woman with her hair blowing in the wind. | Source Shutterstock
What an Aquarius Woman and a Sagittarius Man Need to Know about Each Other
Aquarius (January 20 - February 18) is a tradition-bound woman who is paradoxically innovative. She fights for the things and values she believes in. Think of women like Oprah Winfrey, Ellen DeGeneres, and Shakira.
They will keep their partners on their toes with their unapologetically quirky ways and the incredible way that they reinvent themselves.
The altruistic-minded woman wants to create a better world for everyone but can get caught up in the 'greater good' concept, which can leave casualties in their wake.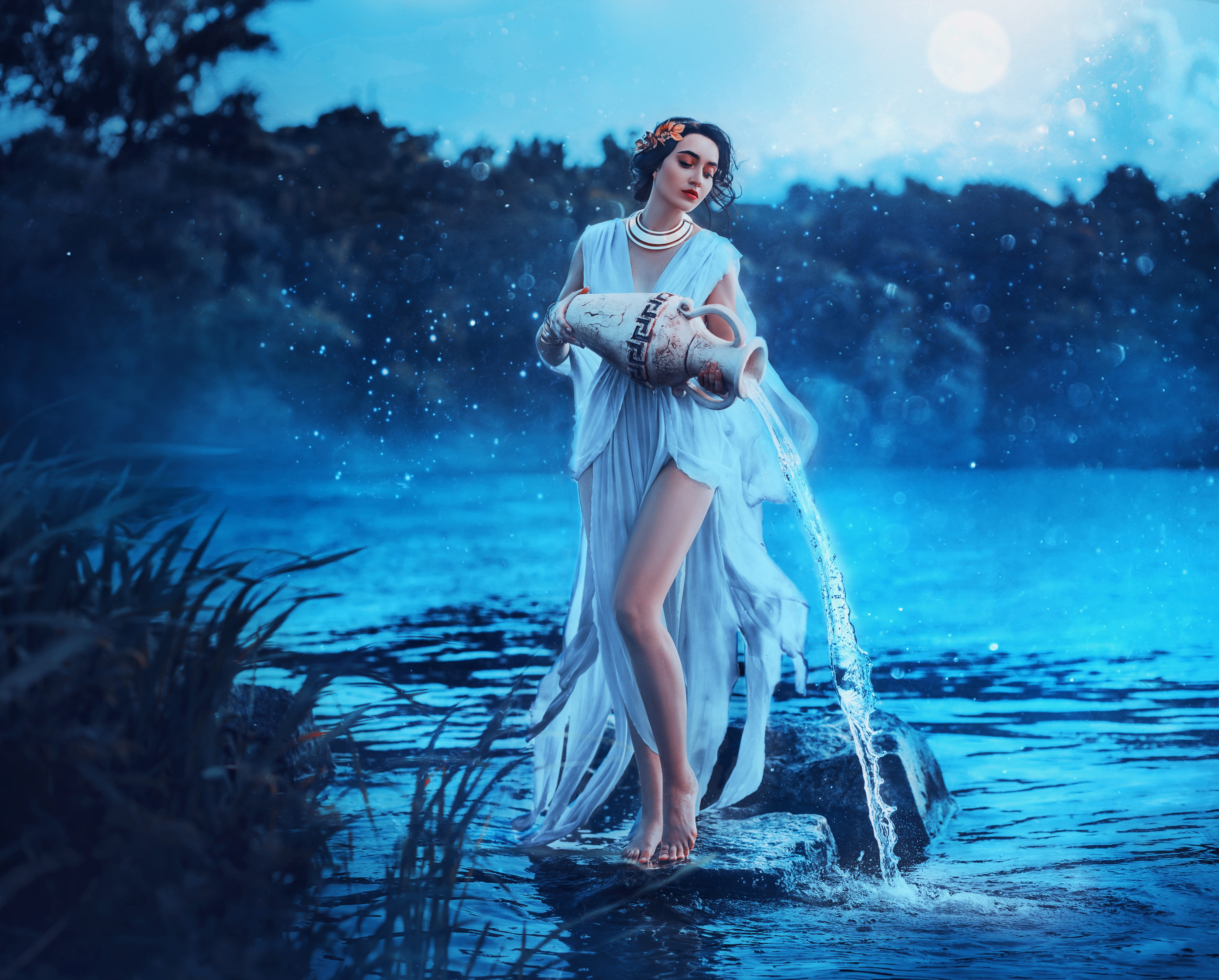 A representation of the water barer. | Source Shutterstock
She might listen to others' opinions impartially, but hers are unlikely to shift once formed. The Aquarius lady can appear cold and distant, but this is untrue. Known for her intelligence, she tends to get stuck in her head and can do with a partner to coax her out.
Women born under Aquarius do not crave romance, so best save your money set aside for long-stemmed red roses over Valentine's Day and spend that dough on her birthday, which falls around the same time.
The focus that she gives the outward things in her life carries through to her sex life. She thrives on mutual pleasure and isn't likely to be at her best if the vibe is incorrect.
A man heading out on an adventure. | Source: Shutterstock
An Aquarius lover will take her time to get into the sexual rhythm of a partner, but once she does, expect a unique experience in the bedroom. There is an intensity and innocence that makes Aquarius a particularly satisfying lover.
In popular culture, the male Sagittarius (November 22 - December 21) is represented by the likes of Jay-Z, Jon Stewart, Charlie Puth, and Steven Yeun. They are adventurous, philosophical, and outspoken, if sometimes slightly blunt.
Depicted by the archer, they are active and carefree with deep impulsive steak that often lands them in trouble. They are sufferers of 'foot-in-mouth syndrome,' which could be tiresome for some people.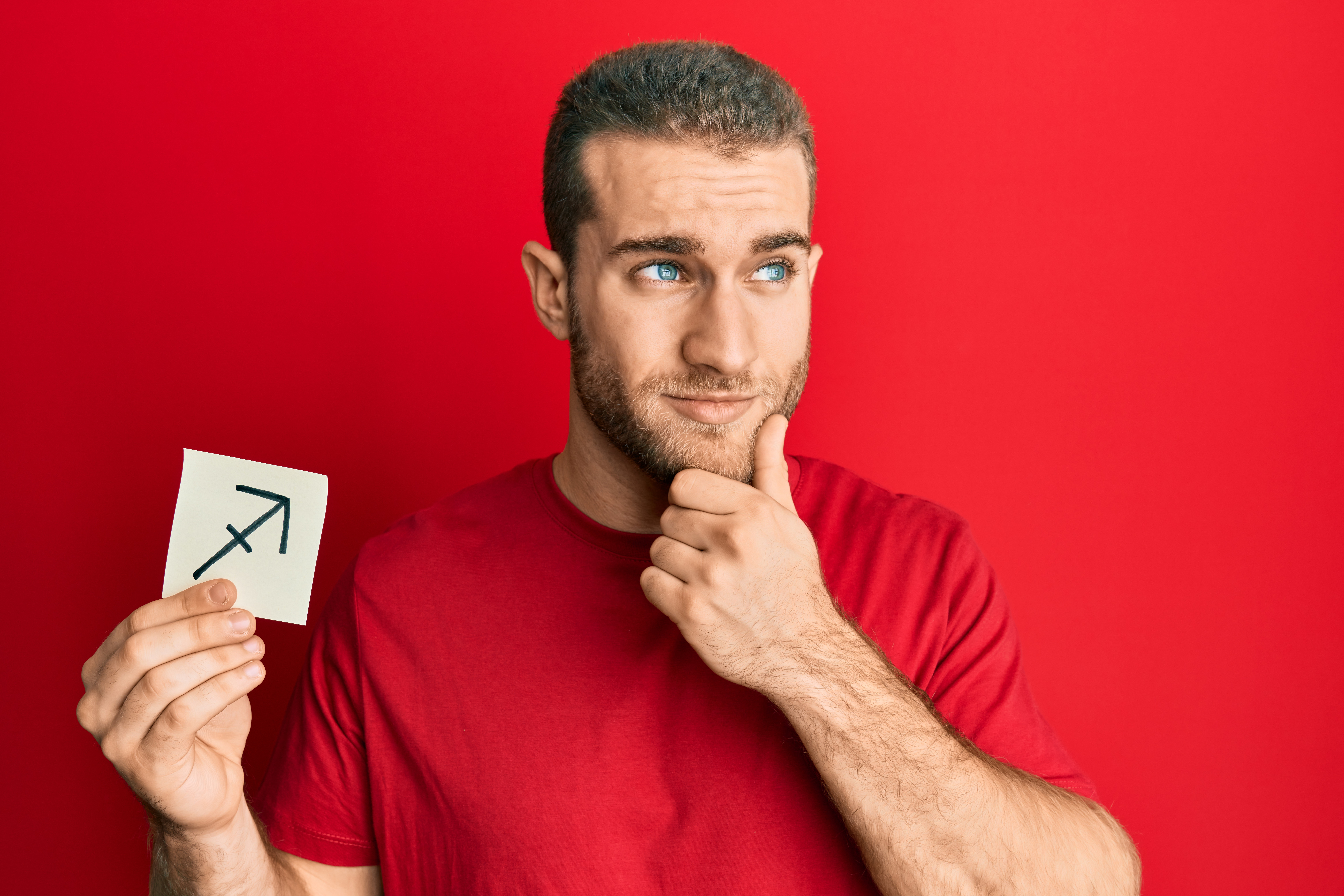 A Sagittarius man. | Source Shutterstock
The archers are not planners and are less likely to commit to anything, including relationships, unless they genuinely think it is worth their time.
Sexually Sagittarius men lean towards exhibitism, think mile-high club or sex so loud the neighbors might complain. For them, the act of sex is more recreational than bonding. Though they would like suggestions from their partners, they are most likely to initiate new elements to bed.
That said, as he is ruled by Saturn when the archer falls in love, he does so quickly. Potential partners will be wise to initially keep them at a distance for him to form his feelings fully. As a fire sign, he needs to be challenged for the relationship to develop.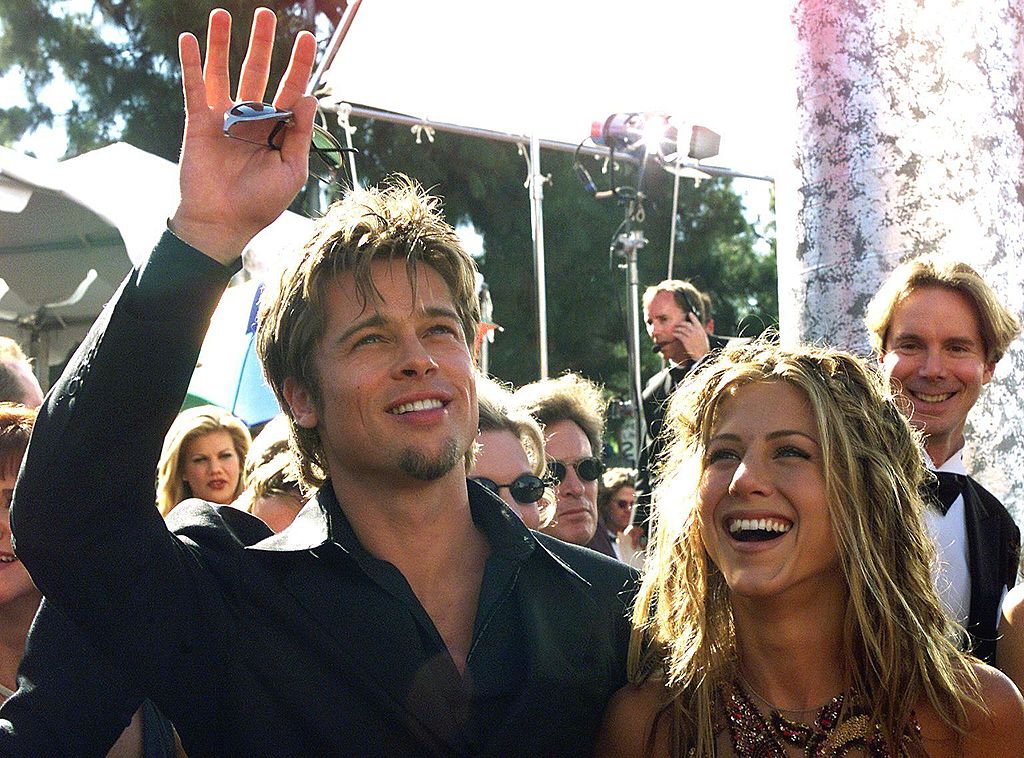 Brad Pitt and Jennifer Aniston at the Shrine Auditorium in Los Angeles, on September 12, 1999. | Source: Getty Images
Celebrity Sagittarius Males That Have Caught the Eye of an Aquarius Woman
The most notorious match between an Aquarius woman and a Sagittarius man does not bode well for the publicity of this coupling - Jennifer Aniston and Brad Pitt. The couple were red carpet darlings but divorced after Pitt infamously cheated on her with a co-star.
The working relationship between Walt Disney, a Sagittarius, and Aquarius Lillian Disney bloomed into a lifelong love affair that spanned 41 years that ended with his death. They were so close Lillian would sleep on the couch to be close to her hubby while he worked long hours.
Articulate Aquarius Vanessa Redgrave did not attract Sagittarius Franco Nero when they worked together on a musical in the sixties. But as it goes with these sun signs, they connected over their first date, dinner at her place. They split after having a child together but rekindled in 1996 and are still together.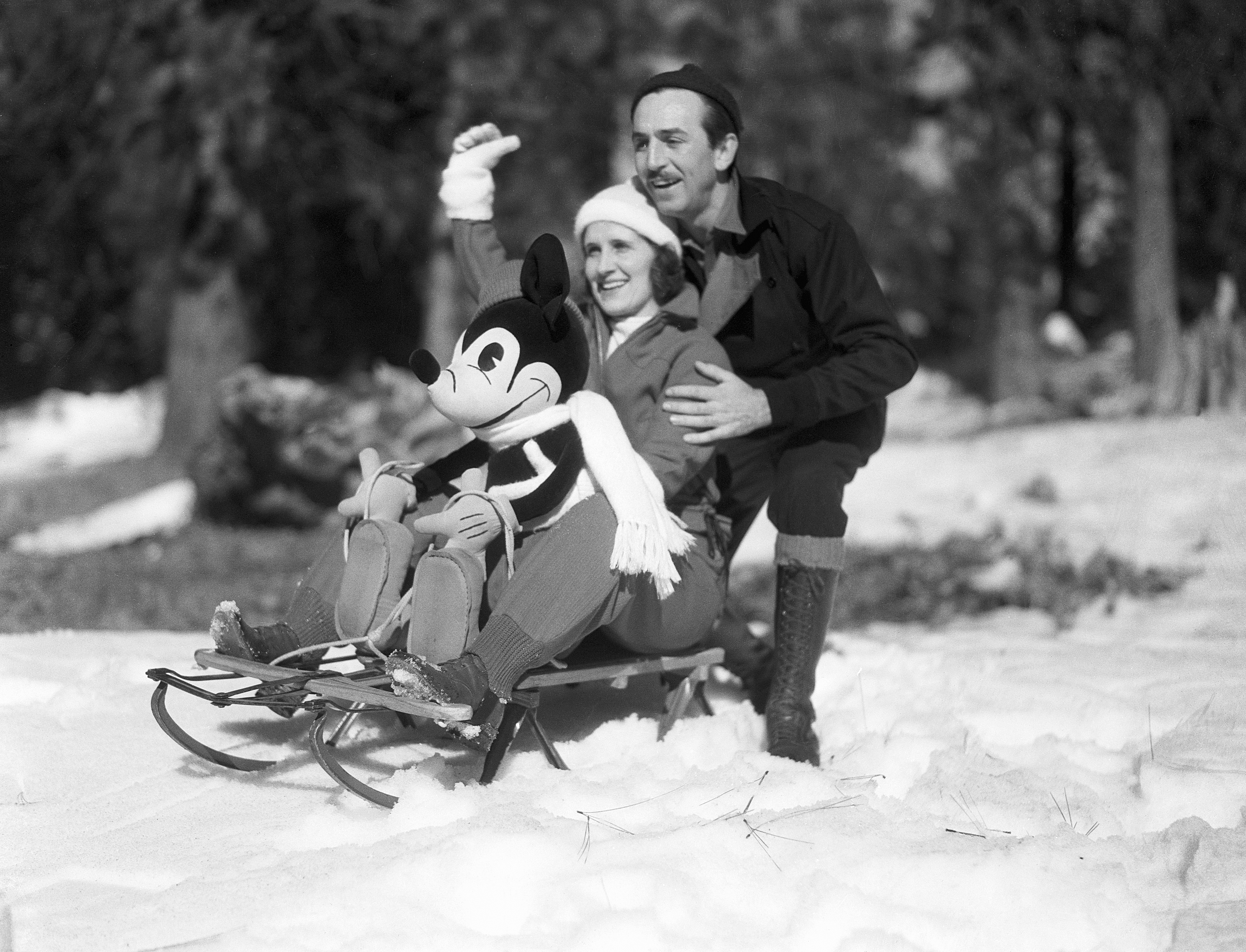 Walt Disney and Lillian Disney on a sled with a stuffed Mickey Mouse in the Lake Arrowhead resort area, on January 12, 1933. | Source: Getty Images
Aquarius/Sagittarius Match: Is It Worth It?
A Sagittarius man can be an amusing match for an Aquarius woman; he will bring her out of her shell and expose her to a fun way of life. His adventurous nature and well-read mind will stimulate her intellectually, and her innovation will keep him interested.
This couple's unique perspectives of the world will ensure lively debates that will keep them going for hours on end. On the surface, their relationship will be a beacon of hope for others.
A downside of this match is that the water-bearer will likely spend much of her time sweeping up her man's messes, which can create resentment and contaminate the waters of love.
Subscribe if you like this story and want to receive our top stories!