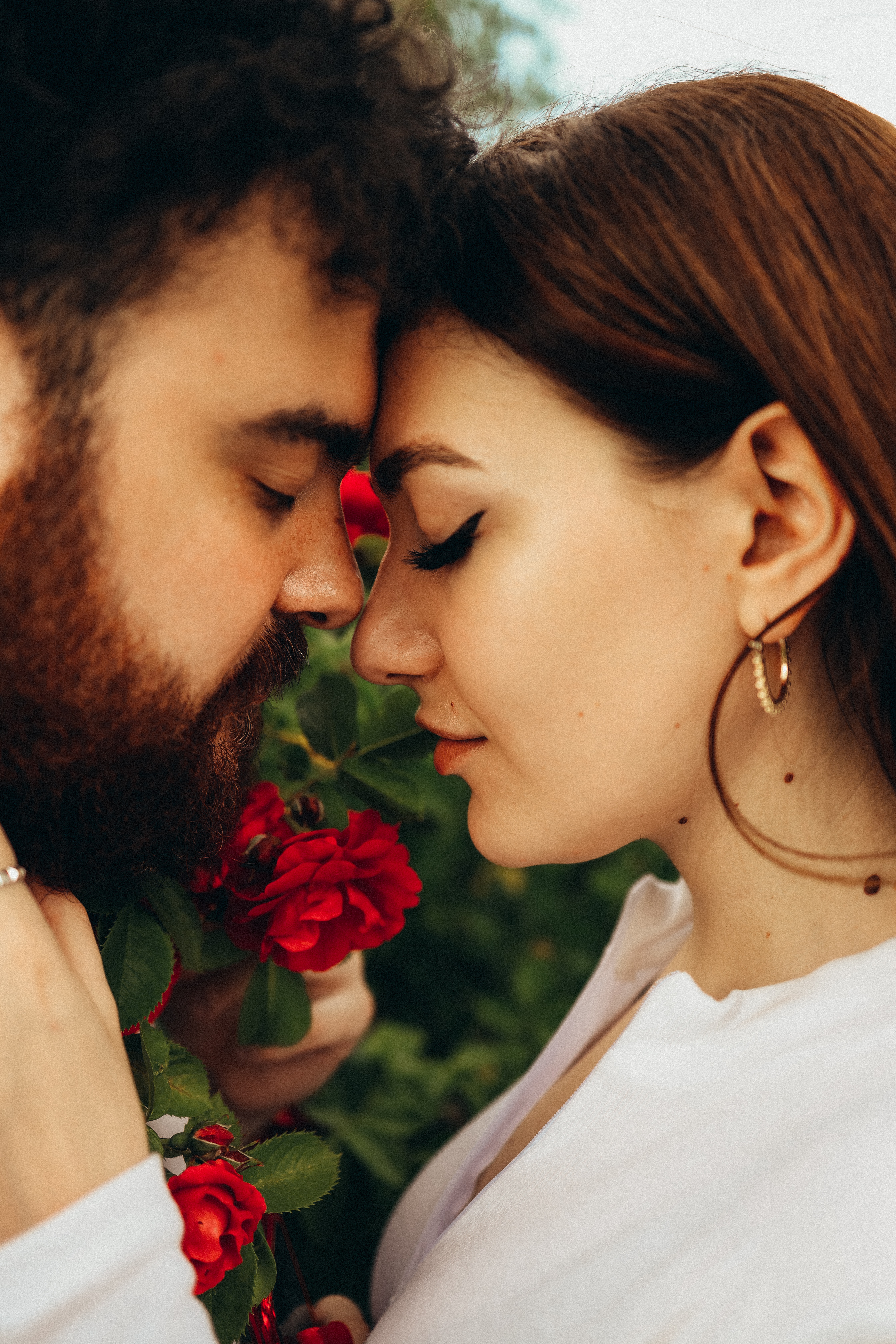 A couple placing their foreheads together. | Source: Pexels
Libra Woman and Scorpio Man: Navigating Their Passion and Miscommunication

The Libra woman and Scorpio man's relationship will be filled with endless days of passion, romance, and talking until the sun comes up. However, miscommunication and possessiveness could get in the way. Let's see if they can find a way to make it work.
A Libra woman and a Scorpio man connect in two main areas: passion and keeping each other stimulated. These two share a deep romantic connection and are never bored with each other.
However, their different communication styles and Scorpio's possessiveness combined with Libra's flirtatious personality may come in the way of a perfect match. Read more to find out if they will survive their pitfalls.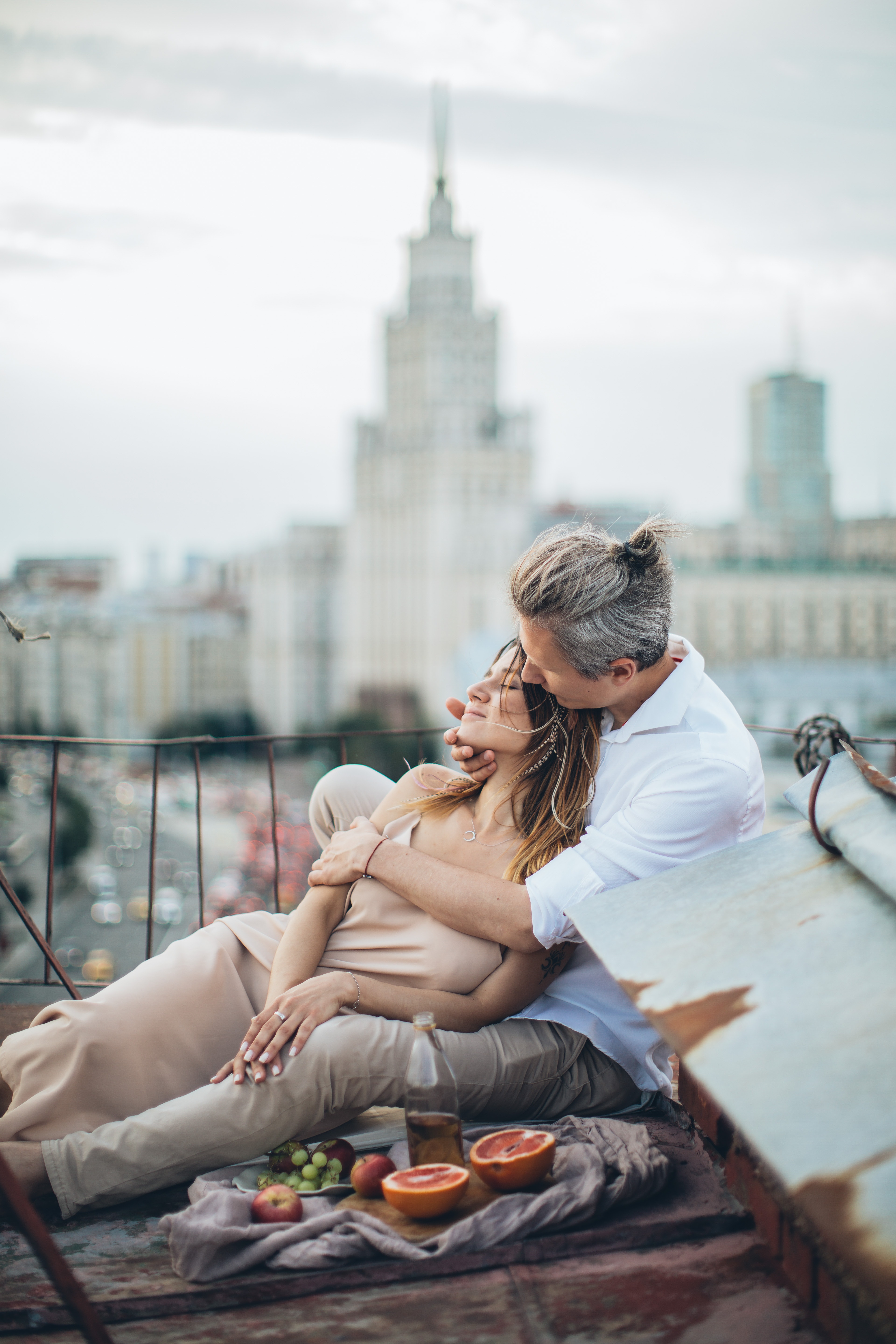 Couple on a date on a rooftop. | Source: Pexels
Romance and Passion
A Libra (September 23 – October 23) woman is a romantic and passionate individual who is initially attracted to the Scorpio (October 24 – November 21) man's passion himself. Past the early stages, this shared need for love and affection will translate into a beautiful and harmonious experience for both star signs.
Both Libra and Scorpio will act to ensure that the other feels they are being treated this way. Since they are both loyal and committed partners, they can express their love relaxedly, and their devoted approach will provide them both with a safe space to be vulnerable. This will be particularly true for the Scorpio man who struggles with trust.
However, Libra may begin to close up if Scorpio acts cold in conflict, making her feel she can't express these vulnerable feelings.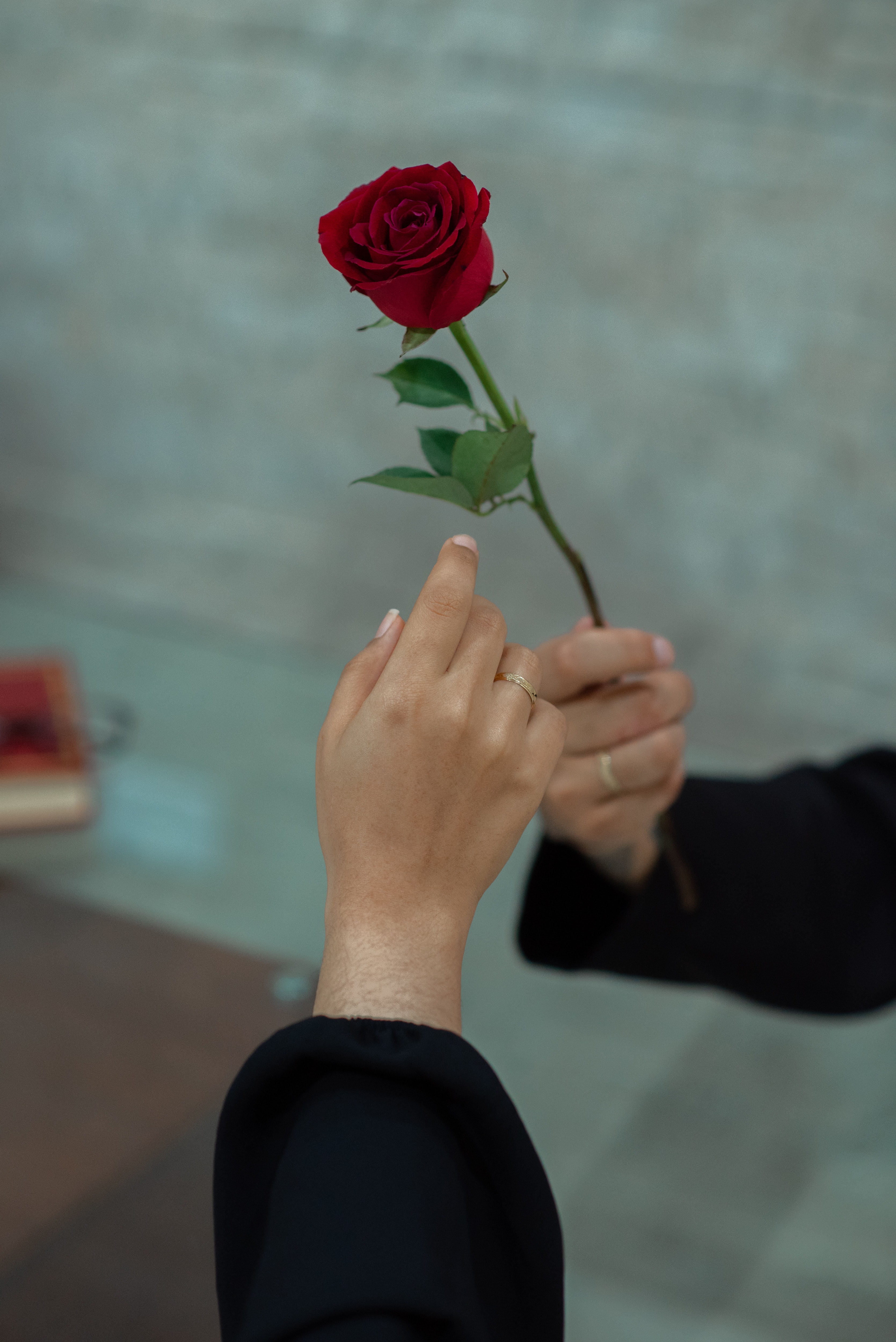 One individual handing a rose to another individual. | Source: Pexels
Keeping Each Other Stimulated
Scorpio and Libra will always be energized around one another. For one, they both have influential personalities. This, combined with their ability to have intellectual conversations and stimulate each other's minds, means they will constantly be enthralled with one another.
Communication and Resolving Conflict
Regarding communication and conflict, the Libra woman and Scorpio man have an uphill battle. The Libra woman focuses on approaching conflict and communication with diplomacy to create harmony within the relationship. Meanwhile, the Scorpio man does the opposite. Instead of viewing it as a whole and nuanced situation, he will perceive everything in black and white. This will lead to miscommunication as they are coming from entirely different perspectives on communication.
Scorpio's straightforward nature may throw Libra off balance, and his sharp words may hurt her. She may feel lost as she tries to grapple for harmony. Meanwhile, her diplomatic tendencies may irritate her Scorpio man. He may think it too wishy-washy and feel like she is beating around the bush.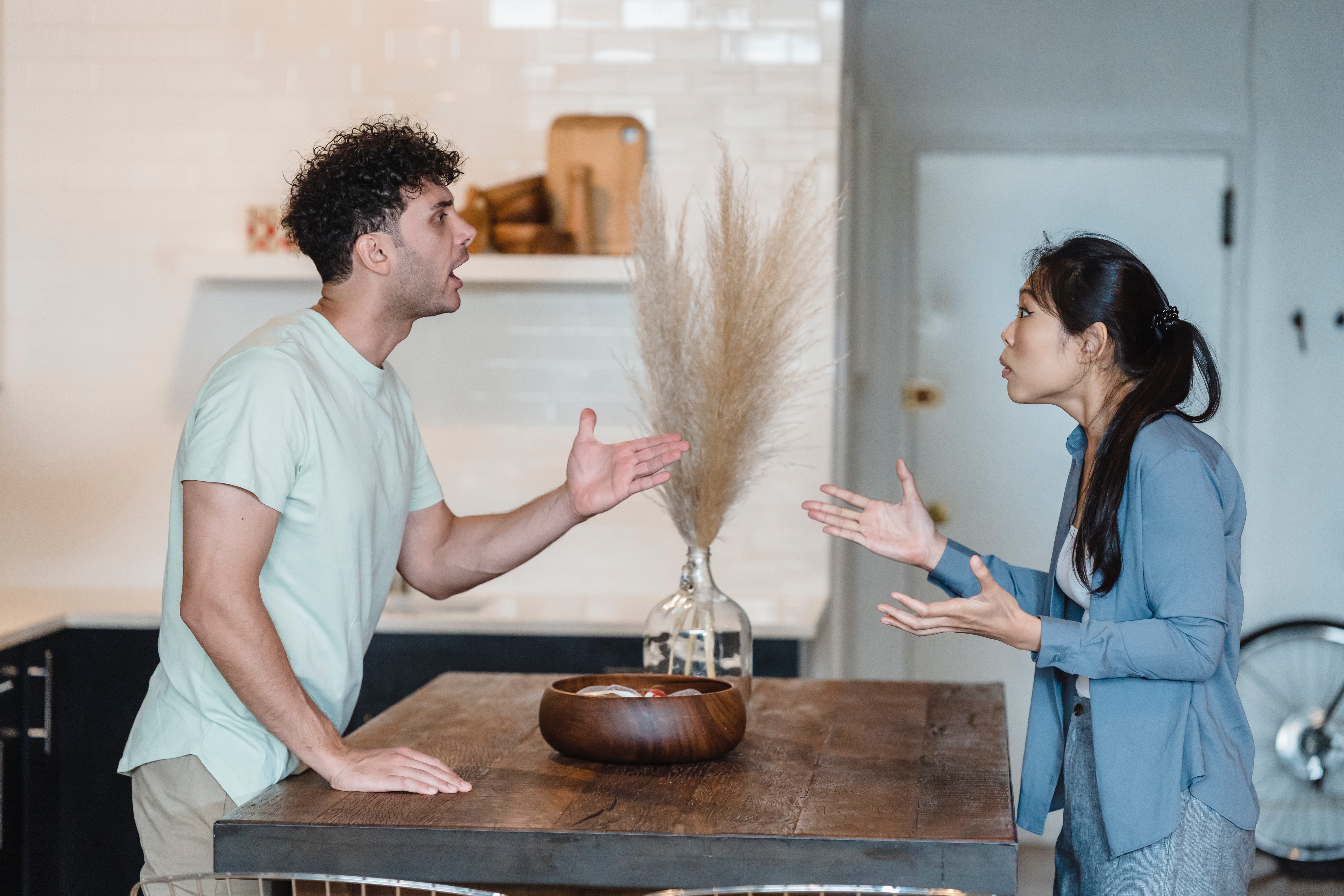 A couple fighting. | Source: Pexels
The Scorpio man may also manipulate the situation with his emotional intelligence and intuition. However, he should use those strengths to understand Libra and her conflict style. He should also not underestimate his Libra woman's social instincts and ability to read people. He may get a not-so-wonderful surprise when he realizes she has caught him out. More than that, he should be more open to her ideas instead of assuming he is always right.
The Libra woman may acquiesce to her Scorpio partner because of her deep need to keep the peace. While this is sometimes necessary, she will lose her voice if she always gives in, and Scorpio may have control over her. While Scorpio enjoys power, he may be put off by what he would perceive as a weakness of character.
These two need to make a plan on how they should communicate. They could also learn to take on skills from one another. Scorpio could learn about diplomacy, while Libra could try to understand the importance of sometimes being more straightforward.
Possessiveness and Socializing
A couple arguing. | Source: Pexels
If there is anything that can ruin any Scorpio's relationships, it's their natural distrust, jealousy, and possessiveness. However, this can be worse for Libra because of her naturally social nature. This woman loves connecting with people. She is endearing and sometimes may engage in harmless flirtation, or at least she may perceive it as harmless. This may lead to the Scorpio man going into himself and pulling himself away from his Libra counterpart.
Meanwhile, Libra will be deterred by his possessive qualities. She will not be pushed into giving that up for anyone. Essentially, they will become resentful and disconnect from one another.
The Scorpio man needs to learn how to relax and trust his Libra woman, while it would also not harm her to stop flirting.
A couple on a date. | Source: Pexels
As with most relationships, the word here is "compromise." Mainly learning to speak a bit of each other's language when in conflict and coming to a middle ground regarding possessiveness and flirtation.
While they may have differences, the Scorpio man and Libra woman have a beautiful, passionate, romantic, and stimulating relationship worth fighting for.
Subscribe if you like this story and want to receive our top stories!