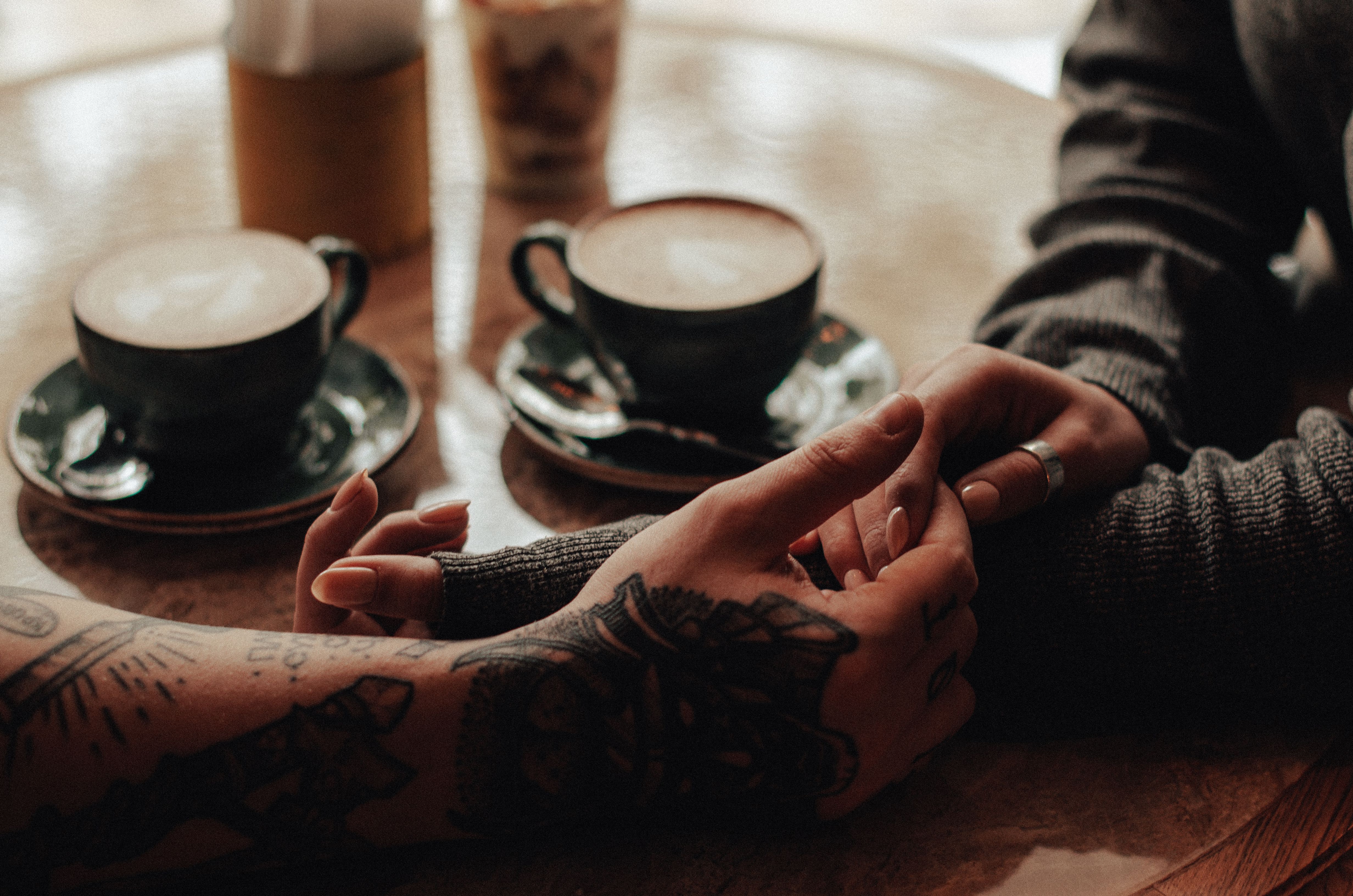 Two individuals holding hands over a table. | Source: Pexels
Aquarius Woman and Taurus Man: Compromise & the Power of Hip Coffee Shops

All relationships need to consist of compromise. An Aquarius woman and a Taurus man, in particular, need to take note of this. However, getting them to take note would be difficult as their shared stubbornness prevents them from considering change. So, how do we make this work?
It would, firstly, not be too far-fetched to ask where the Aquarius woman and Taurus man even met in the first place. He would certainly not be joining her in a philosophy lecture, and it would be a rare occasion for the water bearer to attend a movie night unless it were a foreign French film.
Beyond that, if the meeting of these two signs truly did take place, what did they talk about? Did they simply argue over their different viewpoints?
The questions of their meeting still hang in the air, but now that these two hypothetical zodiacs are in a relationship, we need to make it work. Somehow.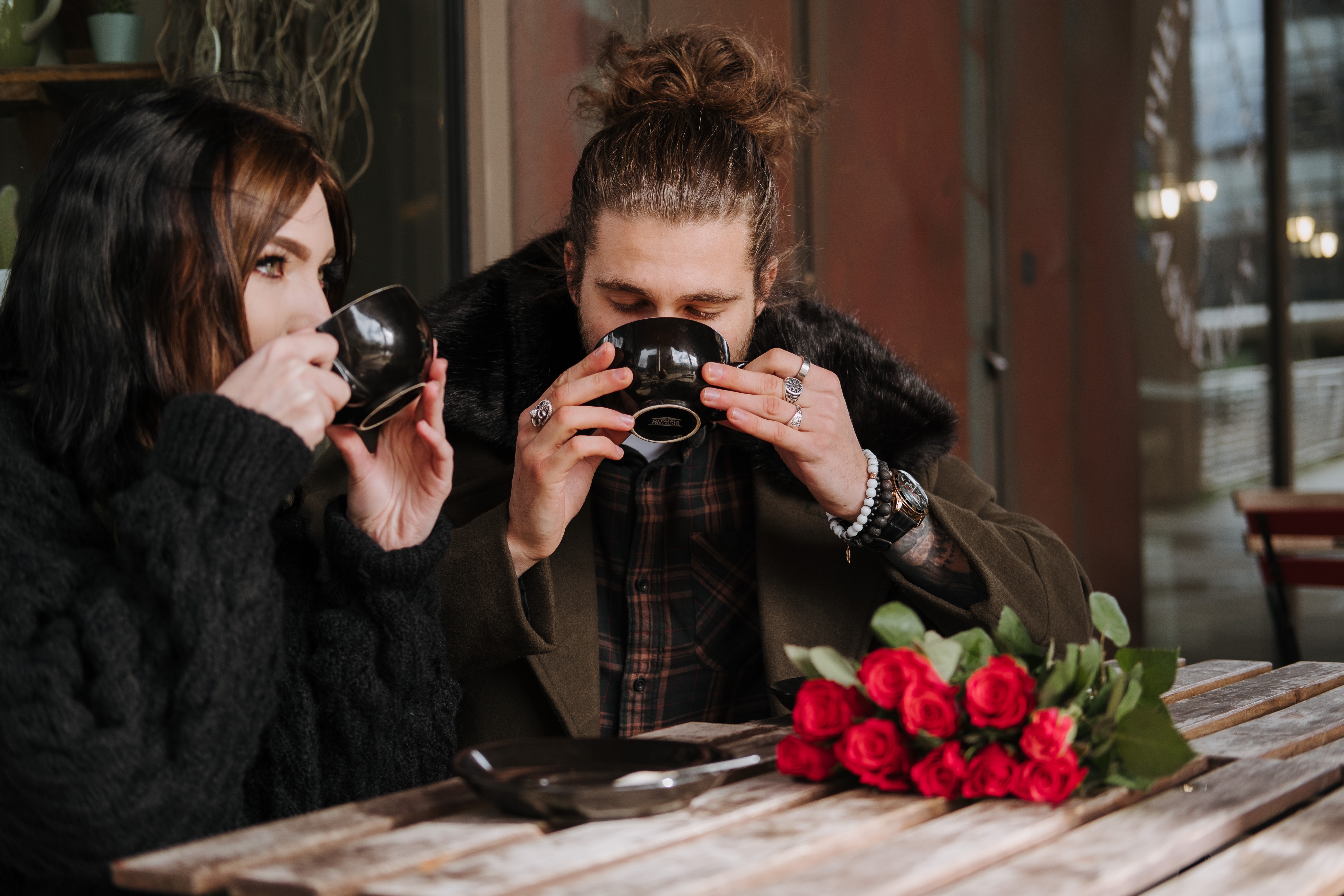 A couple drinking coffee together. | Source: Pexels
A Significant Difference in Values and Approaches to Life
Aquarius and Taurus couldn't be less alike. She is more progressive, while he is more conservative; he likes to stay with what the bull knows while she enjoys exploring. Lastly, he remains grounded while she lives in the air, more fixed on ideas and possibilities.
While Taurus struggles with this intellectual aspect of Aquarius, it initially attracts him to her. While more expansive in her approach to life, Aquarius feels a reassuring calm within her Taurus counterpart that she never knew she was missing.
That being said, these two are still fundamentally different in this regard, and so there needs to be change. If not, the Aquarius will become bored, and the Taurus will feel a disconnect from his already aloof lover. Her explorative and unpredictable nature may also make the bull anxious as he prefers to remain in the know.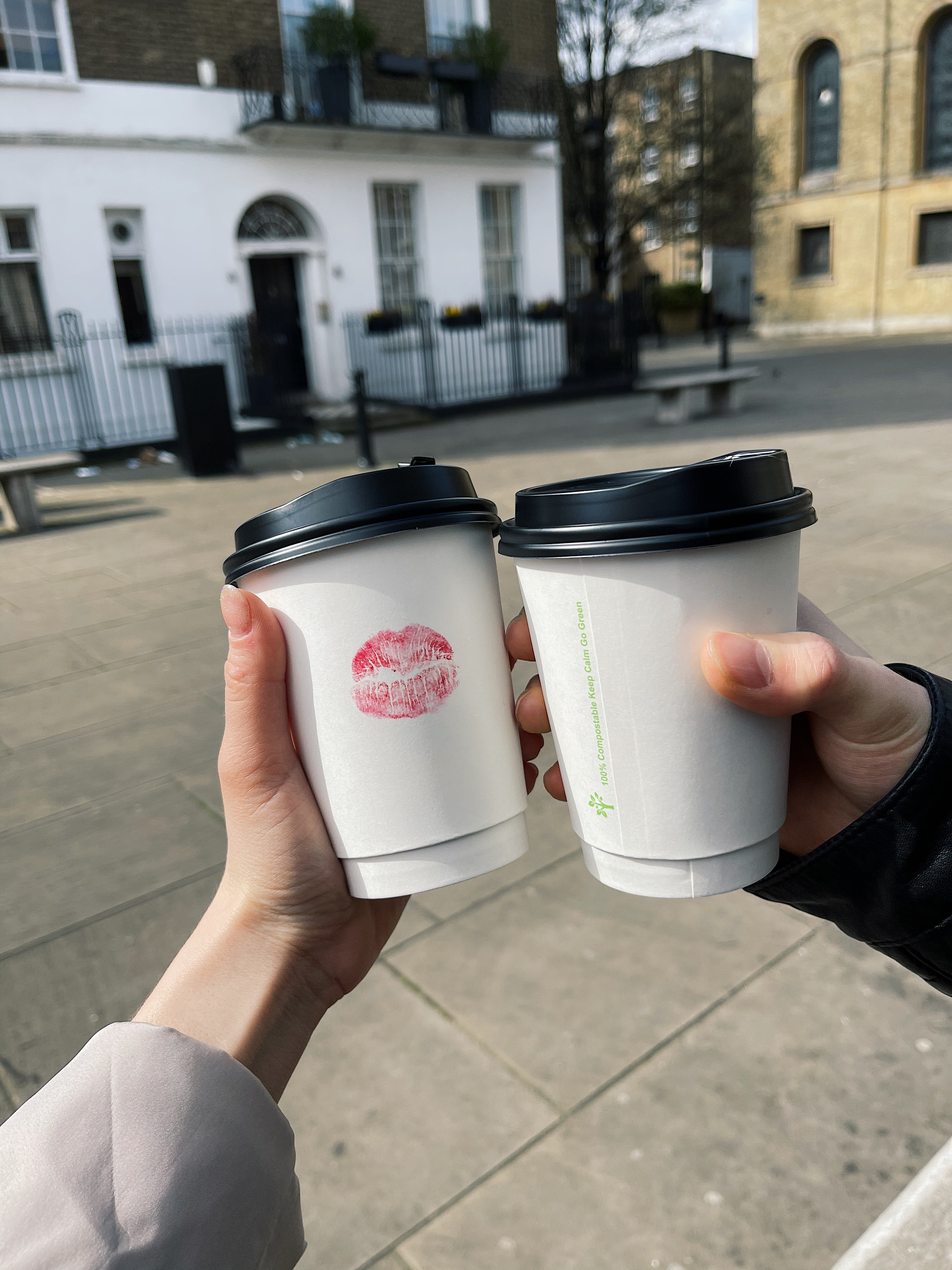 Two individuals holding coffee cups up, of which one of the cups has a lipstick kiss stain. | Source: Pexels
These two can tackle this if they are willing to compromise and will become a better couple and better individuals for it. Taurus could open up a little and discover the world beyond his luxurious cocoon. Meanwhile, Aquarius can take some time to relax with her Taurean in a calm state before going on her next physical or mental adventure. It will assist her in finding some much-needed grounding.
They will be surprised at how much they need this balance.
Differing Approaches to Relationships and Friendships
Taurus men tend to have a small group of friends he enjoys spending quality time with over a cup of coffee. Meanwhile, the Aquarius woman continually expands her friendship group, perceiving everyone as equally important. This can even extend to her boyfriend, who she may treat as just another friend. Taurus, on the other hand, will place extreme emphasis on his romantic relationship.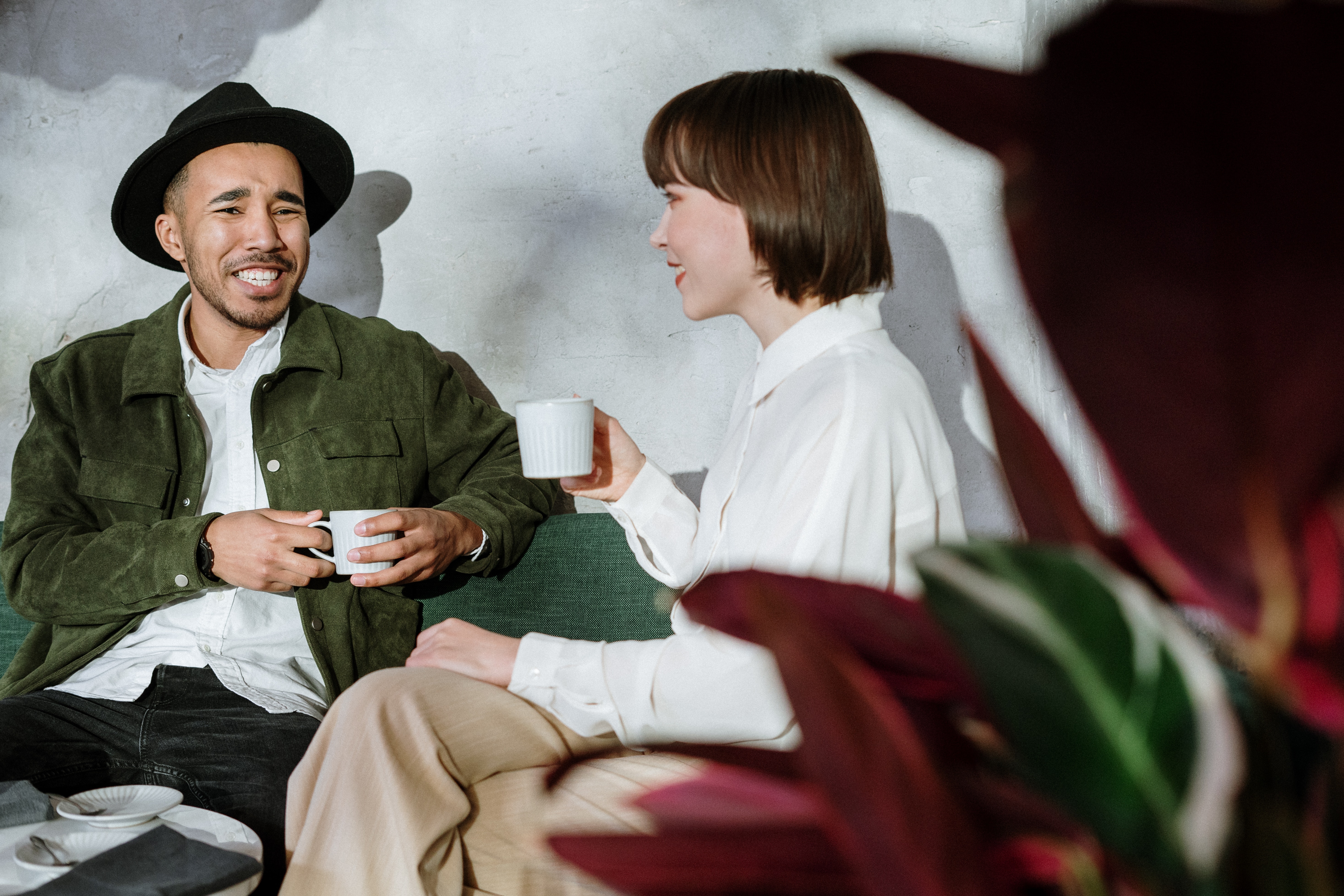 Two individuals talking over coffee. | Source: Pexels
If these two don't find a way to come to a compromise in this area, their relationship, to put it lightly, will be doomed. Aquarius's detached approach will leave the Taurus feeling abandoned, while if he tries too hard to pull his Aquarius woman into a more focused relationship, she may feel stifled.
However, they can come to a middle ground that suits both. In that case, Aquarius may develop a special connection that she never knew existed, which is a new and exciting experience of its own. Taurus will also begin to see the value in letting go of the reigns slightly and expanding his group of friends, realizing that this broader approach to connection comes with its own special bond. However, to do this, he needs to push past his introverted nature for a while, while Aquarius must respect his boundaries when he is out of energy.
Their Achilles Heel: Stubbornness
These star signs are evidently and extremely different, but the real issue doesn't lie within their differences. Instead, it's their stubbornness that gets in the way. They have solid values and opinions on opposite sides of the spectrum that they are unwilling to change. This is where the relationship may ultimately fail.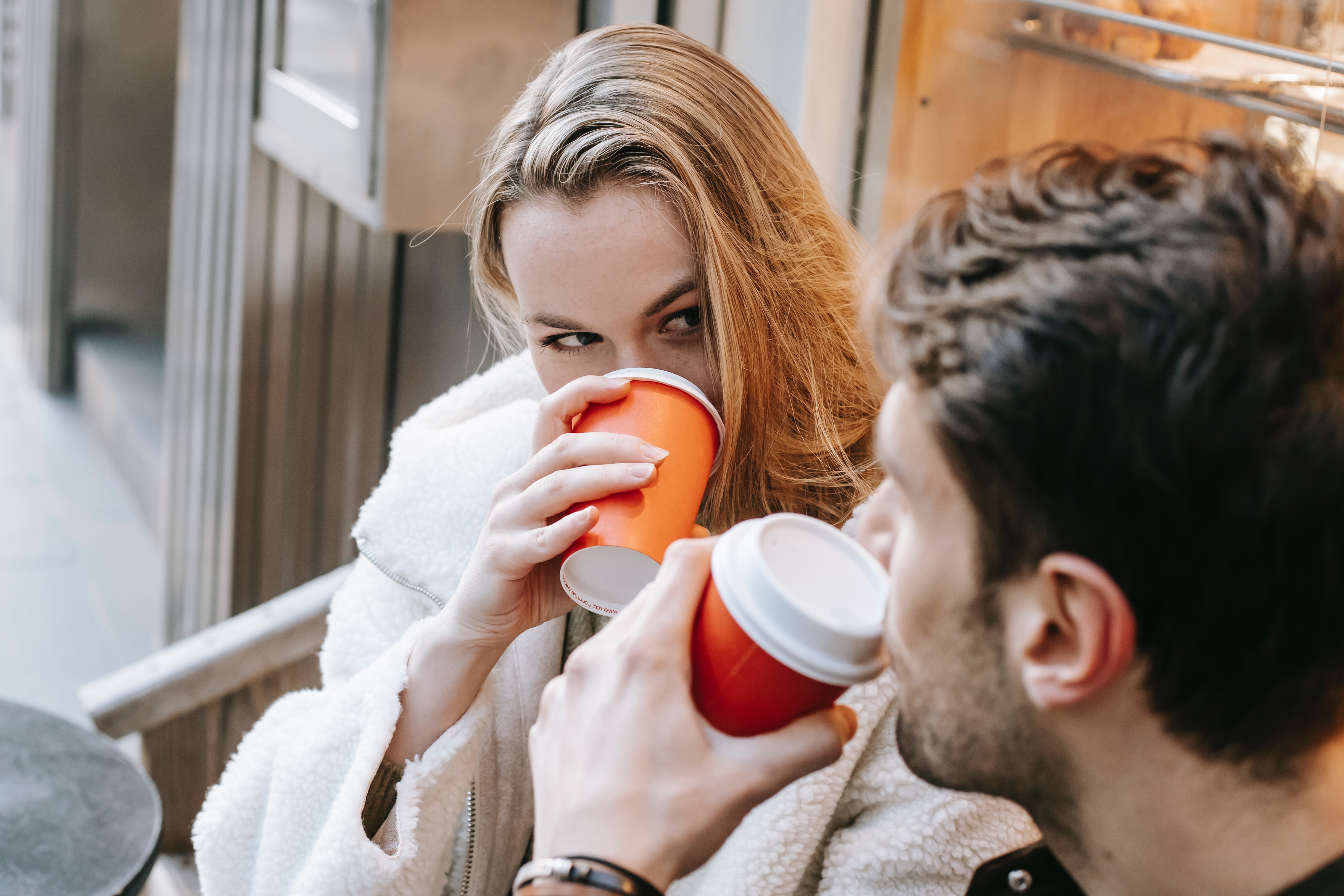 Two individuals drinking coffee together. | Source: Pexels
There is a solution. While they struggle to be more malleable, they do respect one another's commitment to their values, and respect is a core component of love. If they can edge themselves into that love that is right there where the respect sits, they may be able to find more softness within themselves.
These two should realize that being open to change is not necessarily against their integrity. Instead, it can be an act of love. These two value love, although while Taurus's love is more specialized, Aquarius's extends to humanity. Still, it is love, and it is more powerful than any stubborn nature.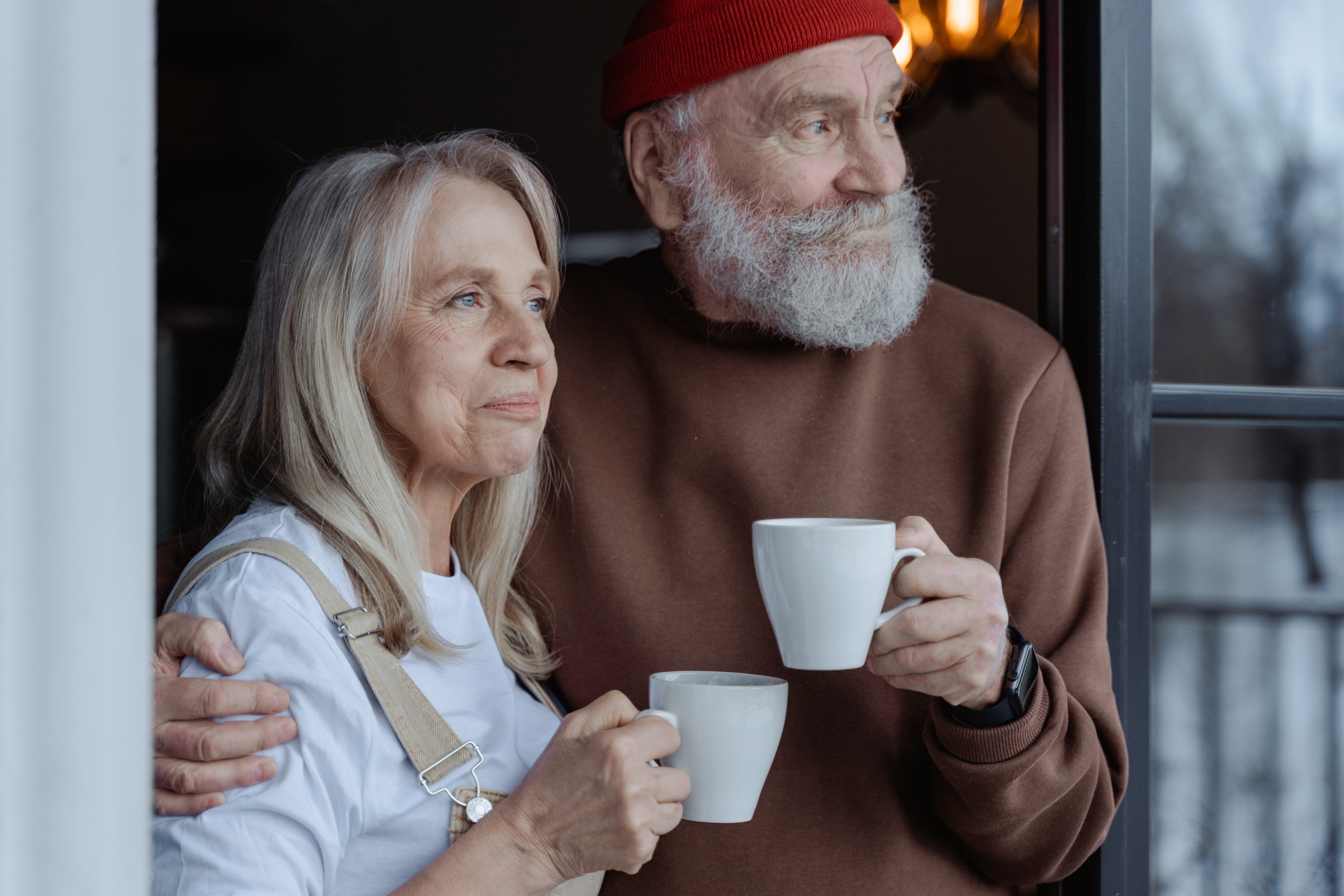 An elderly couple holding mugs. | Source: Pexels
So, since it's up to our imaginations, let's say these two met at a coffee shop. One of those hipster coffee shops, of course. It's still a coffee shop known for its cozy and luxurious ambiance. However, now it has a bunch of unique and new coffees. Aquarius gets her novelty, and Taurus gets his relaxing coffee.
However, they are at the same shop, talking for hours over a cup of coffee about their different viewpoints. It's this ability to talk about their different perspectives in a beautiful space of compromise where they will bloom together or suffer from a shared caffeine overdose.
Subscribe if you like this story and want to receive our top stories!