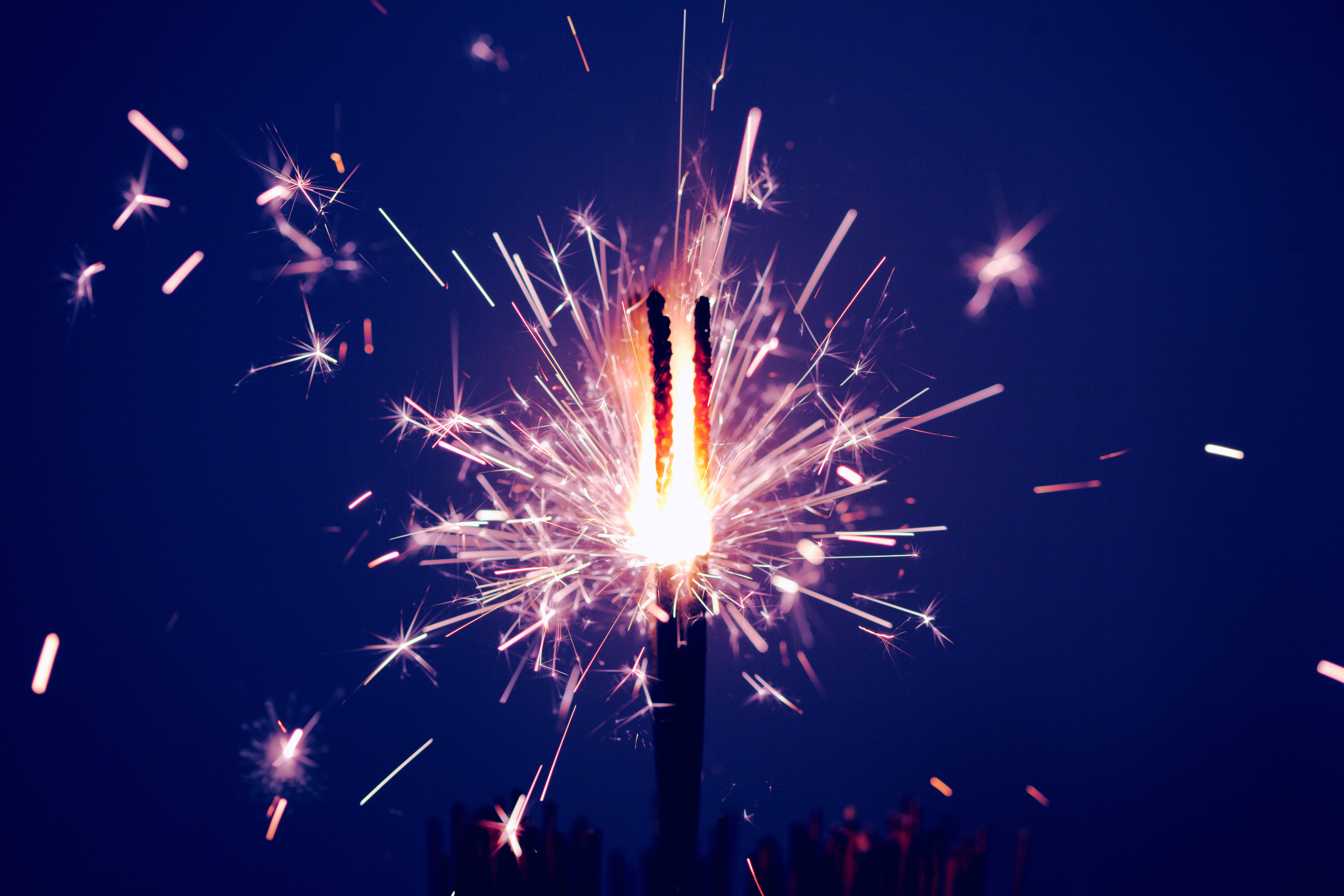 Lit sparklers. | Source: Unsplash
Aries Compatibility: The Star Signs' Catching Fire with This Trailblazer

Discover how the Zodiac's trailblazer Aries interacts with other star signs and find out if sparks fly or flames fizzle in these astrological pairings.
Among the Zodiac's personalities, Aries is a trailblazer armed with fiery determination and unquenchable energy. Aries can ignite fires of friendship and romance with various zodiac signs.
Let's delve into how this charismatic sign interacts with others and whether the chemistry is a captivating blaze or a controlled simmer.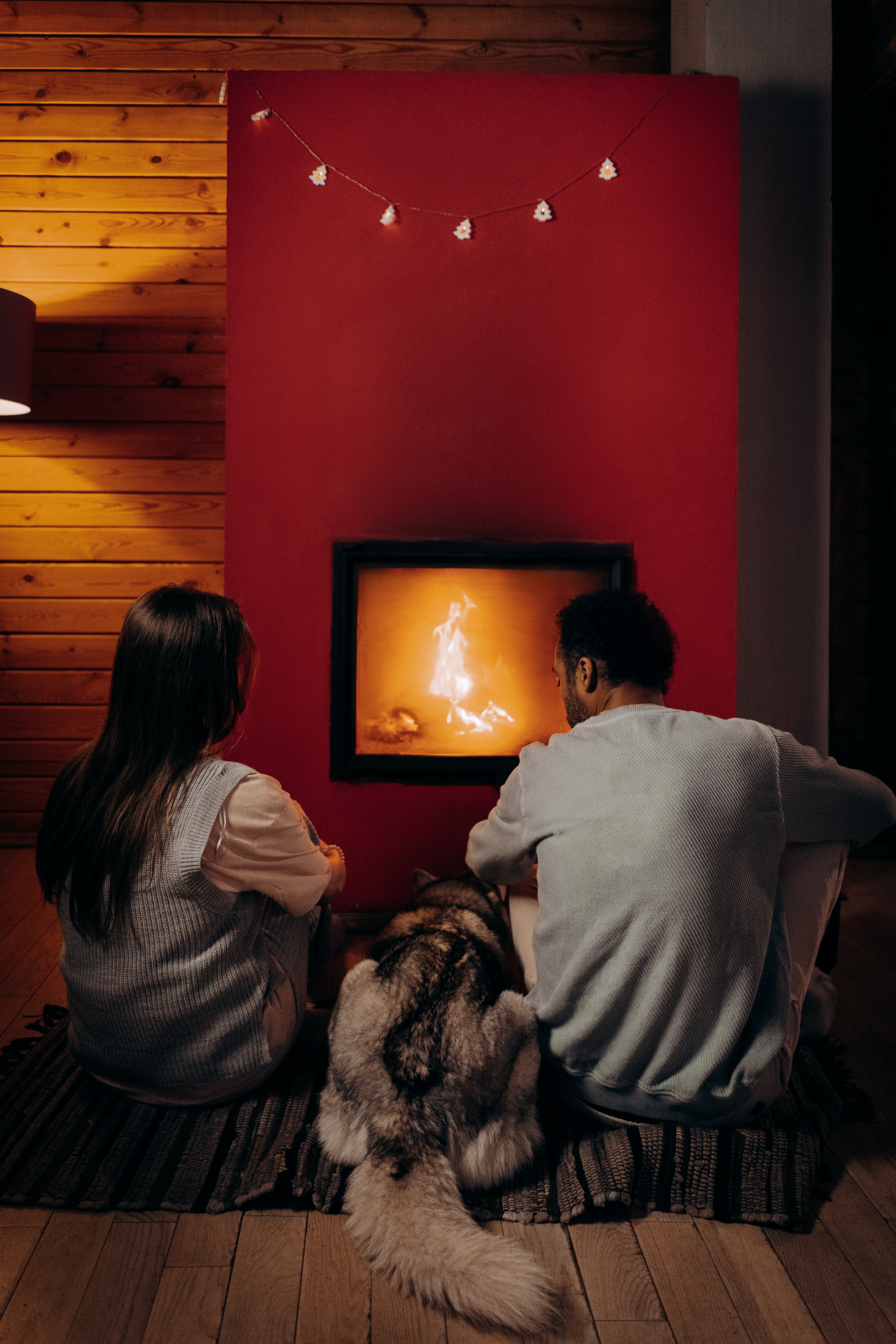 A couple sitting in front of a fireplace with their dog. | Source: Unsplash
Aries and Aries (March 21 - April 19): A double dose of Aries can be thrilling as the two adventurers find delight in daring challenges. Yet, the shared stubbornness and fiery tempers may occasionally escalate into fierce clashes. Like two determined warriors on opposite sides they could end up competing rather than cooperating.
Taurus and Aries (April 20 - May 20): The grounded Taurus and energetic Aries might seem like an odd match. Taurus might find Aries too impulsive, while Aries could grow restless with Taurus' slow pace. However, their contrasts have potential: Taurus can offer stability, and Aries can encourage spontaneity, creating a harmonious balance.
Gemini and Aries (May 21 - June 20): With Gemini's lively chatter and Aries' boundless energy, this pair promises a whirlwind of adventure. Yet, their frenetic enthusiasm might lead to a dizzying rollercoaster. When the ride ends, they could be left bewildered, wondering how the excitement led to such a swift conclusion.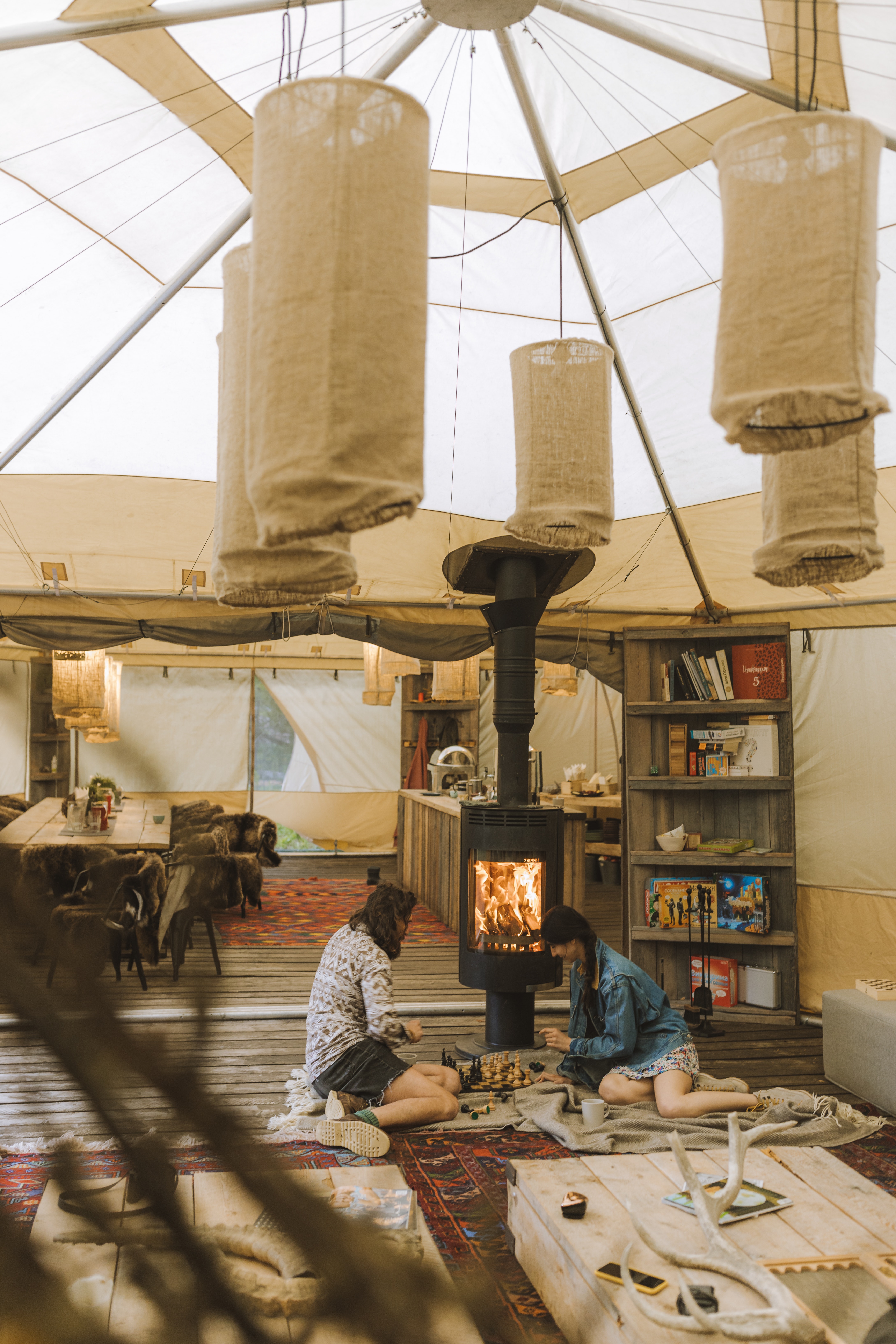 A couple sitting near a fireplace together. | Source: Pexels
Cancer and Aries (June 21 - July 22): Cancer's gentle nature and Aries' boldness make for an intriguing dynamic. Despite their differences, Cancer's calming influence resonates with Aries, temporarily taming their intensity. However, the moody waves of Cancer's emotions may clash with Aries' fiery temperament, creating a challenge.
Leo and Aries (July 23 - August 22): The union of these two fiery personalities can lead to a passionate, stormy relationship. Their shared intensity can be either exhilarating or overwhelming. Aries' drive for personal success may eclipse Leo's desire for attention, potentially fueling conflict or fueling a power couple dynamic.
Virgo and Aries (August 23 - September 22): Virgo's meticulousness clashes with Aries' impulsiveness, potentially creating friction. While their shared ambition could drive them to success, finding common ground requires overcoming their contrasting approaches. Tapping into their shared determination might lead to a prosperous partnership.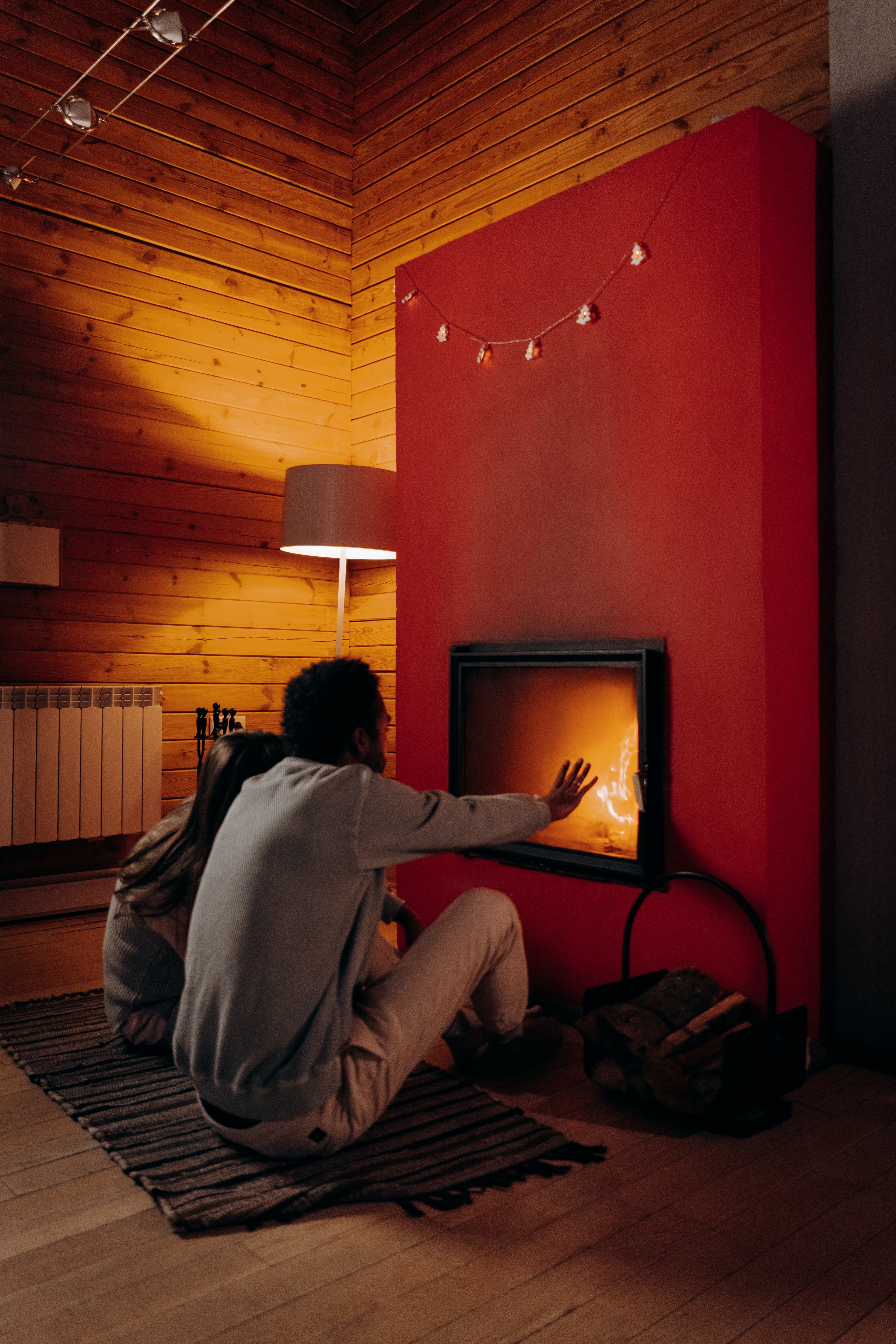 A couple sitting in front of a fireplace together. | Source: Pexels
Libra and Aries (September 23 - October 22): Libra's love for grand gestures meshes well with Aries' boldness. However, Aries' brashness might clash with Libra's diplomatic nature. Their contrasting leadership roles could influence their parenting styles, with Aries being more authoritarian and Libra being more gentle and open-minded.
Scorpio and Aries (October 23 - November 21): Aries' intensity meets Scorpio's passion in a fiercely dynamic partnership. Yet, Aries' upfront approach could overwhelm Scorpio's guarded nature. Pursuing ambitious goals binds them together, but their journey to the top might be accompanied by emotional turbulence.
Sagittarius and Aries (November 22 - December 21): Sagittarius and Aries share honesty and adventure, forging a bond filled with laughter and exploration. However, Aries' boldness might seem brash to Sagittarius' friendly demeanor. Social situations could challenge them, revealing differences in their levels of tact.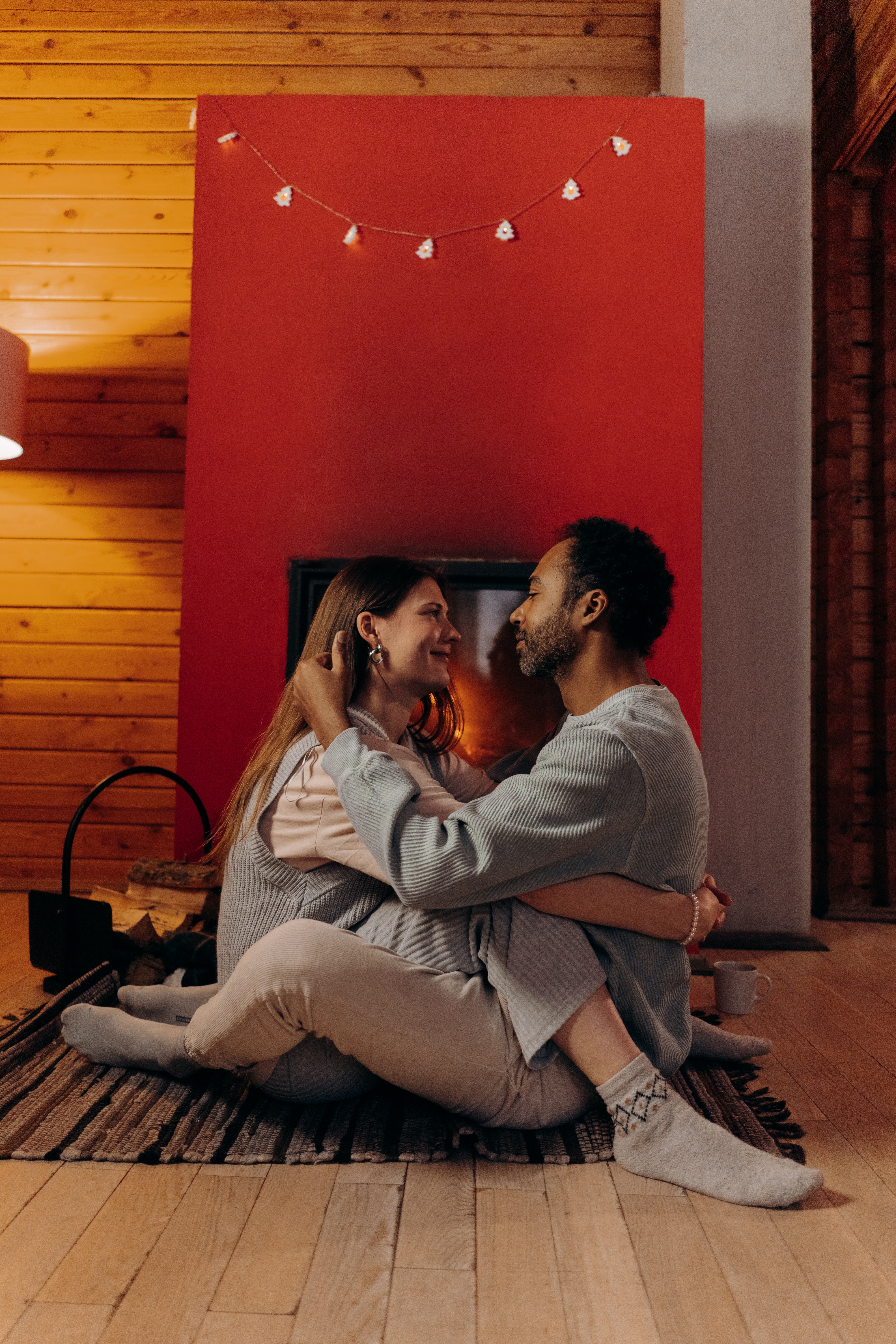 A couple sitting in front of a fire. | Source: Pexels
Capricorn and Aries (December 22 - January 19): Capricorn and Aries bring determination to the table, potentially becoming a powerhouse couple. However, Aries' adventurous spirit might conflict with Capricorn's pragmatic approach. While their goals align, they need to find common ground to balance their differing energies.
Aquarius and Aries (January 20 - February 18): Aries' self-focus contrasts with Aquarius' emphasis on humanity. The enigmatic nature of Aquarius could leave Aries feeling disconnected. However, their shared love for exploration creates opportunities for bonding.
Pisces and Aries (February 19 - March 20): Aries' embodiment and Pisces' introspection could lead to miscommunication. Aries' honesty might unintentionally hurt Pisces' sensitive feelings. Yet, their differences could serve as a yin-yang balance, with Aries offering assertiveness and Pisces providing emotional depth.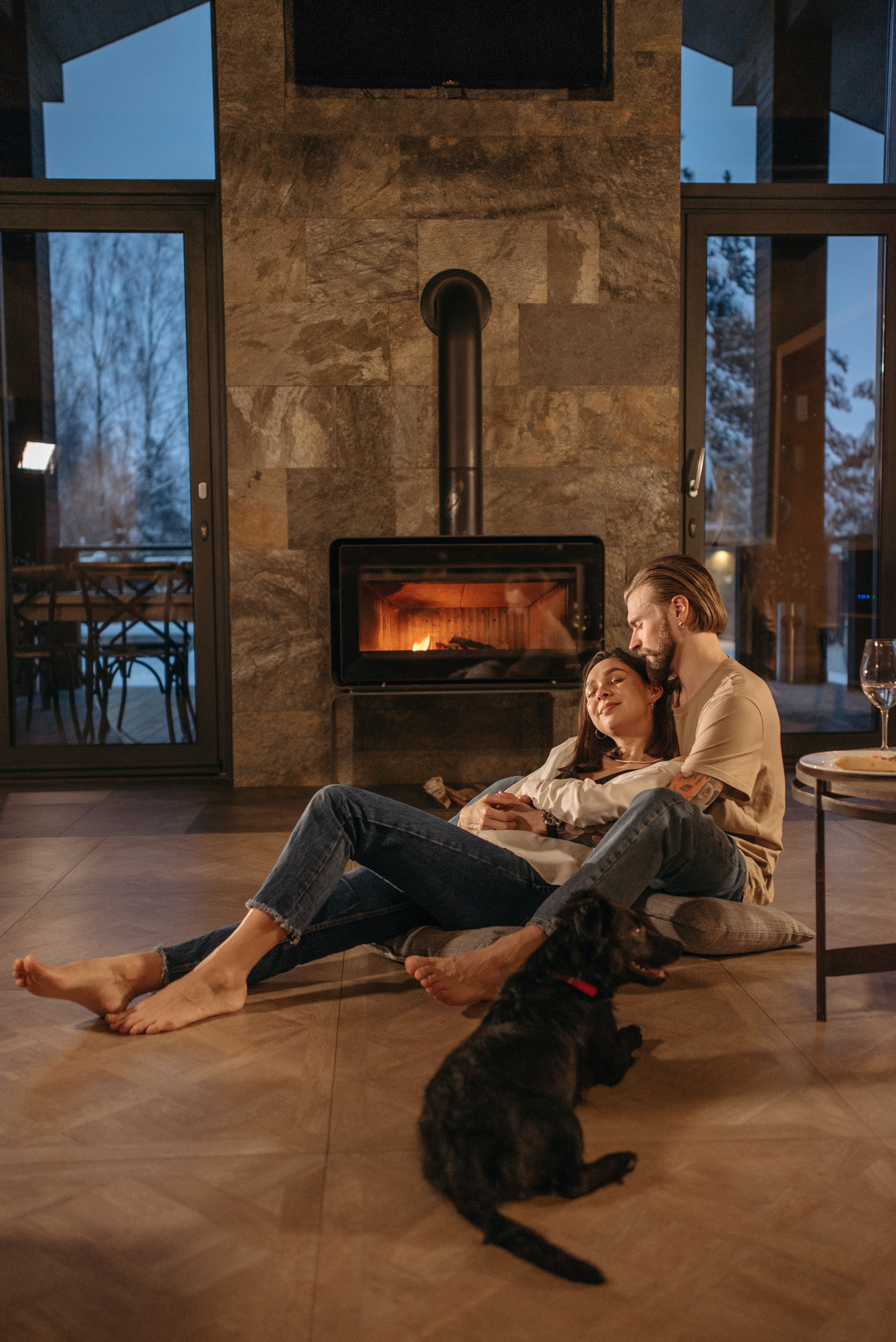 A couple relaxing by a fire. | Source: Pexels
Aries' interactions with other signs showcase the complexity of human connections. While sparks may fly, misunderstandings can also arise. By embracing differences and leveraging shared qualities, Aries can cultivate relationships that range from fiery romances to steadfast friendships.
Explore the ram's connections in more depth by reading: Aquarius Woman and Aries Man: Excitement, Overwhelm, or the Fading of Passion.
Subscribe if you like this story and want to receive our top stories!