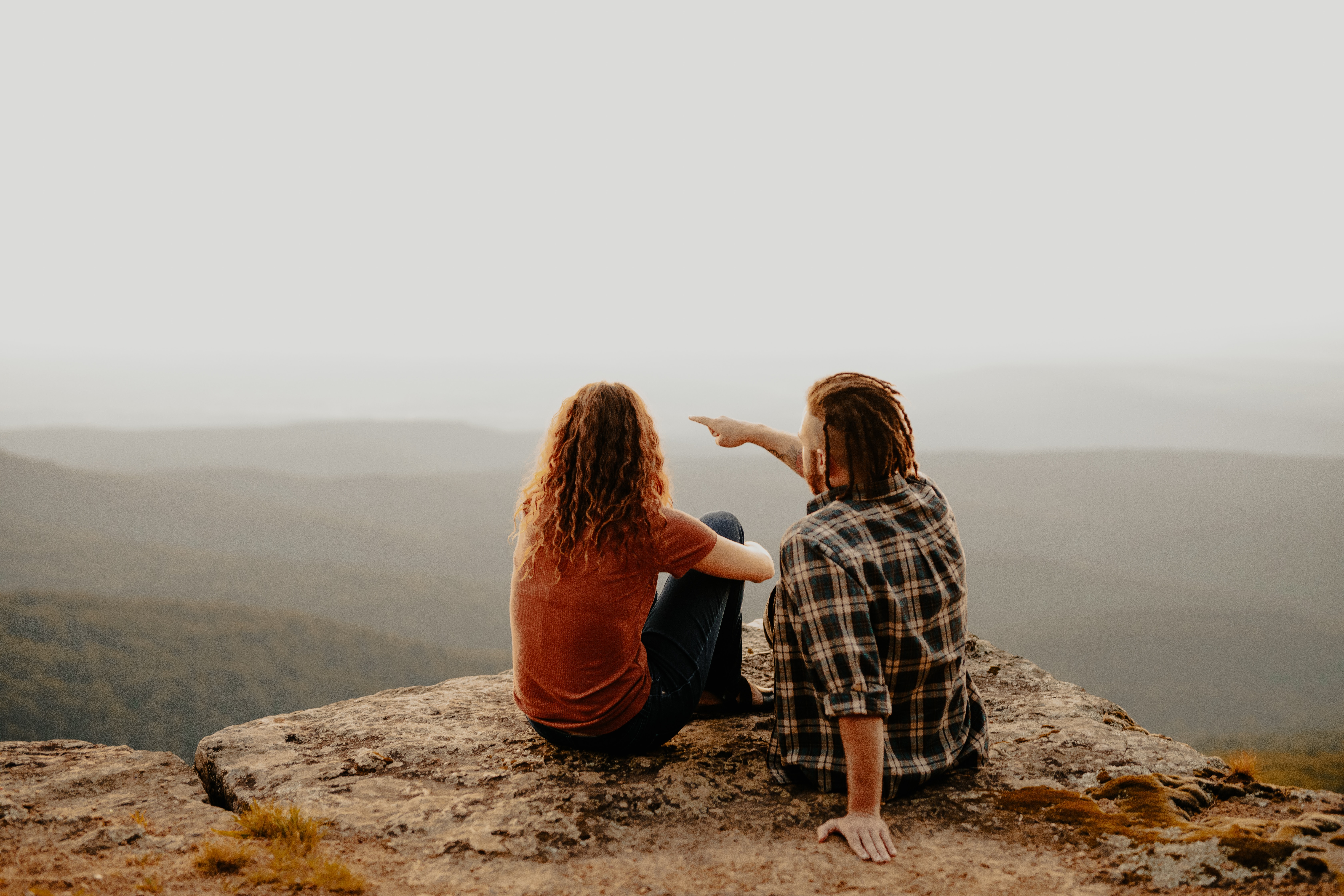 A couple sitting on a cliff. | Source: Unsplash
Aquarius Woman and Aries Man: Excitement, Overwhelm or the Fading of Passion

With Aries's blazing passion and Aquarius's airy detachment, many would assume that these two would be like oil and water. But they have much more in common than many think, and their relationship can be highly satisfying if approached correctly.
Although not without roadblocks, the Aries man and Aquarius woman will have an interesting and exciting relationship. They share similarities and differences that can either help or harm their partnership.
These two can create a dynamic and exciting twosome from excitement, allowing for freedom, toeing the line between passion and detachment, and working on their own original style in the bedroom.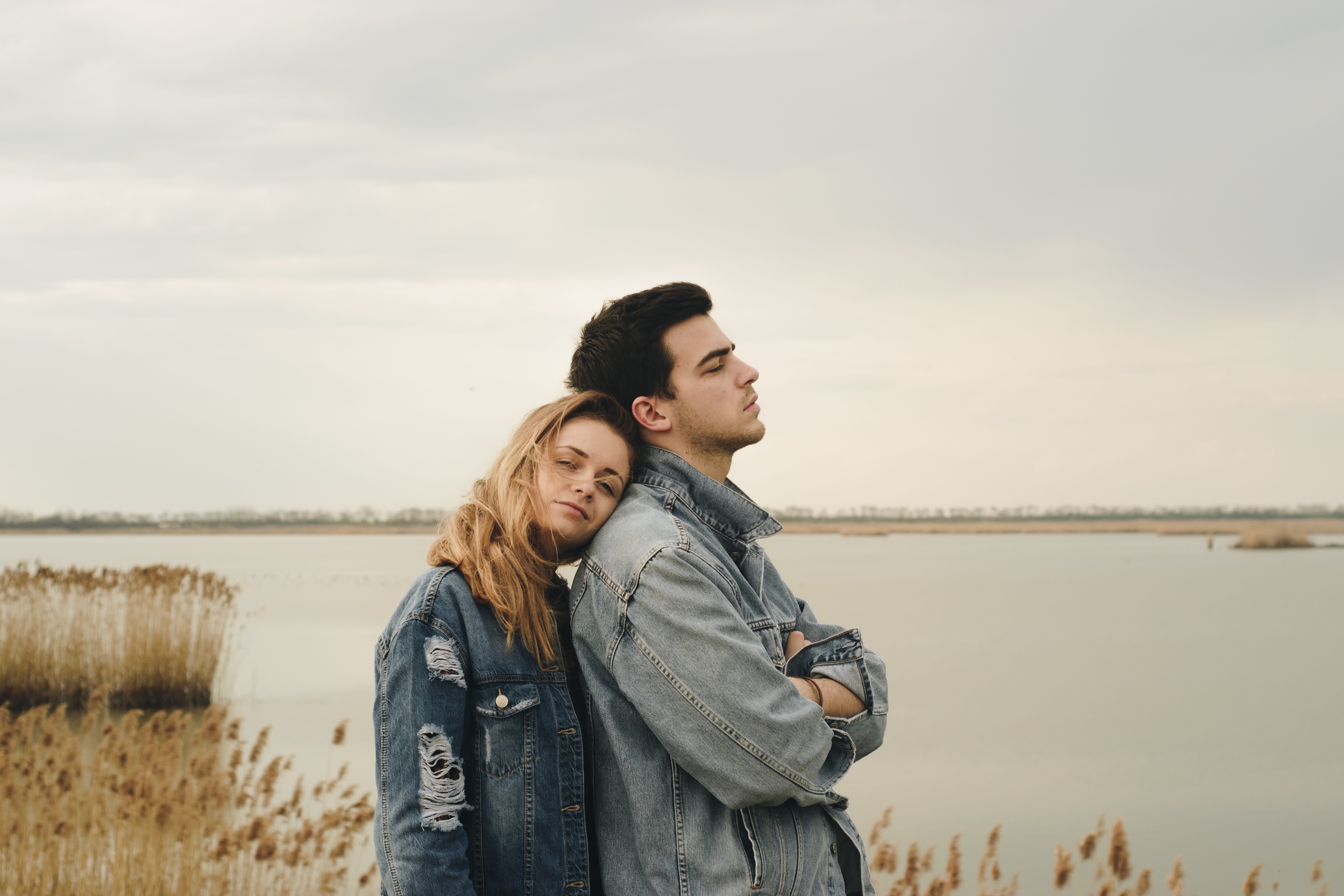 A couple. | Source: Unsplash
Never a Dull Moment
While there might be quite a few challenges that these two may face in their relationship, the most favorable one for both sun signs is that they will have to deal with the constant excitement and intrigue they will experience with one another.
Aquarius's original and open-minded personality, eccentric mind, and innovative ideas will leave the Aries man constantly fascinated with her. Meanwhile, the Aries' spontaneous nature and unique persona will draw Aquarius in. His fire, constant passion, and spontaneity will leave her breathless and wanting more.
These two will love venturing into the unknown and going on adventures together. They will enjoy challenging each other and witnessing the other's challenging demeanors in everyday life, an aspect they find endearing and stimulating.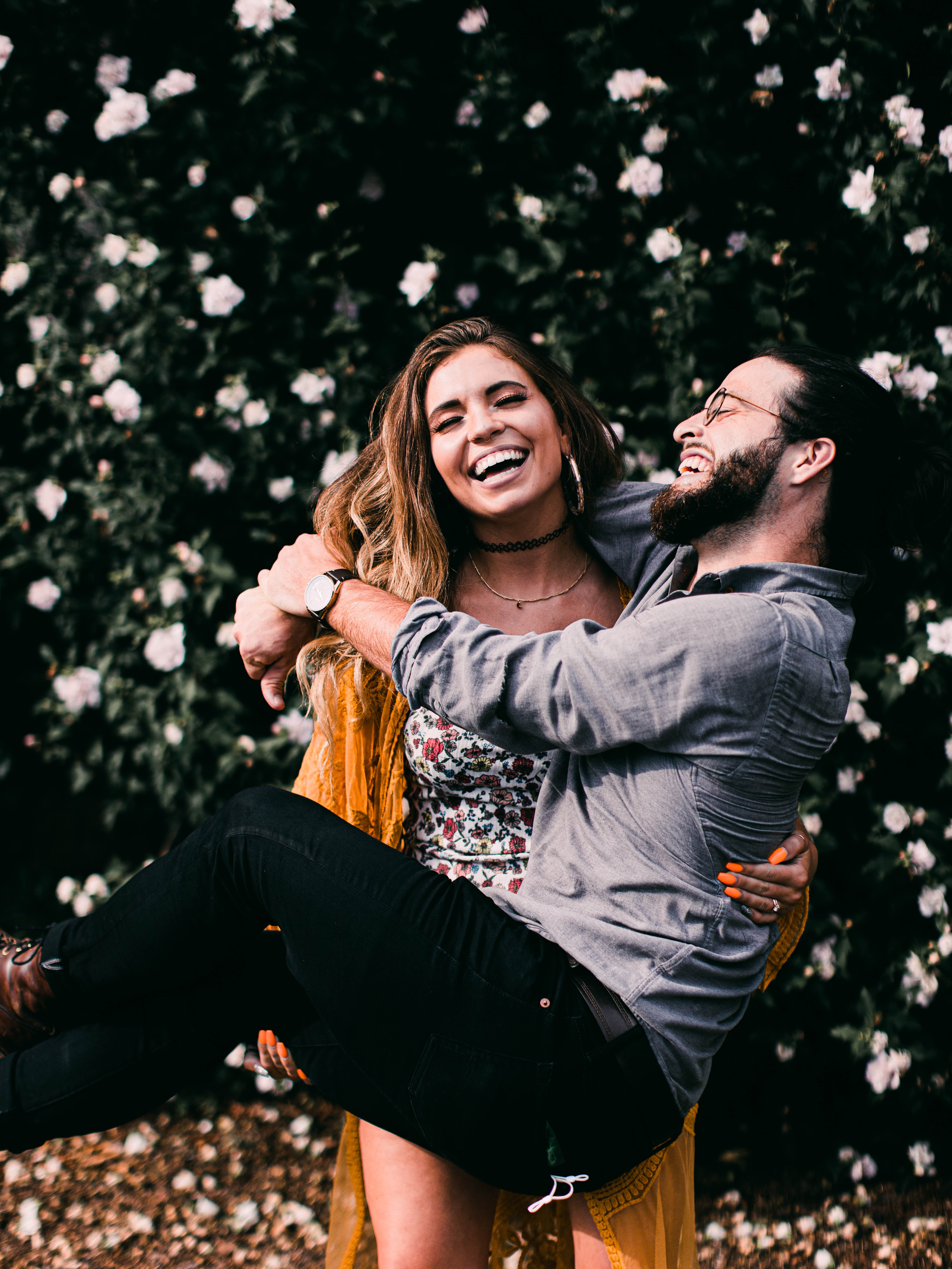 A woman picking up a man. | Source: Unsplash
Freedom and Domination
As Aries loves that his Aquarius woman is highly individualistic, he must be careful that his natural inclination to take on a leadership role does not become too controlling. Not only will he unconsciously attempt to snuff out the one aspect he truly loves about her, but he could also chase his freedom-loving, independent Aquarius away. As Aries is a strong individual in his own right and hates to be told what to do, it won't be too difficult to understand and empathize with her position and perspective.
Aquariuses want to forge their own path in life and so detest anyone who wants to tell them otherwise. But, they should tap into the open-minded aspect of their personality and sometimes consider Aries's suggestions. After all, they are not natural leaders for no good reason. She may offend Aries' ego if she refuses to take any of his advice, as this is an attempt from his side to express love and affection, leaving him feeling rejected.
Detachment and Passion
The fact that Aries is passionate and Aquarius is naturally more detached could lead to issues before the relationship begins. When Aries like or love someone, they go full force ahead. This could frighten the Aquarius and even chase her off, so the Aries should learn to take things more slowly.
A couple sitting on a car together. | Source: Unsplash
If and when they end up together, Aries should also be careful not to overpower the Aquarius with constant passionate expressions of emotion. That being said, the Aquarius must also sometimes put their own experience aside and try to engage in this more blazing version of love. Otherwise, they can leave the Aries feeling disconnected from them.
In general, the Aries may struggle with the Aquarius' more detached demeanor and feel their partner may not honestly care or be interested in them. They will feel as if the world their lover is lost in is the water bearer's, true love. But if they are patient, the Aquarius woman will surprise them with heaps of affection, gentleness, and vulnerability, which they only offer to those they genuinely care for.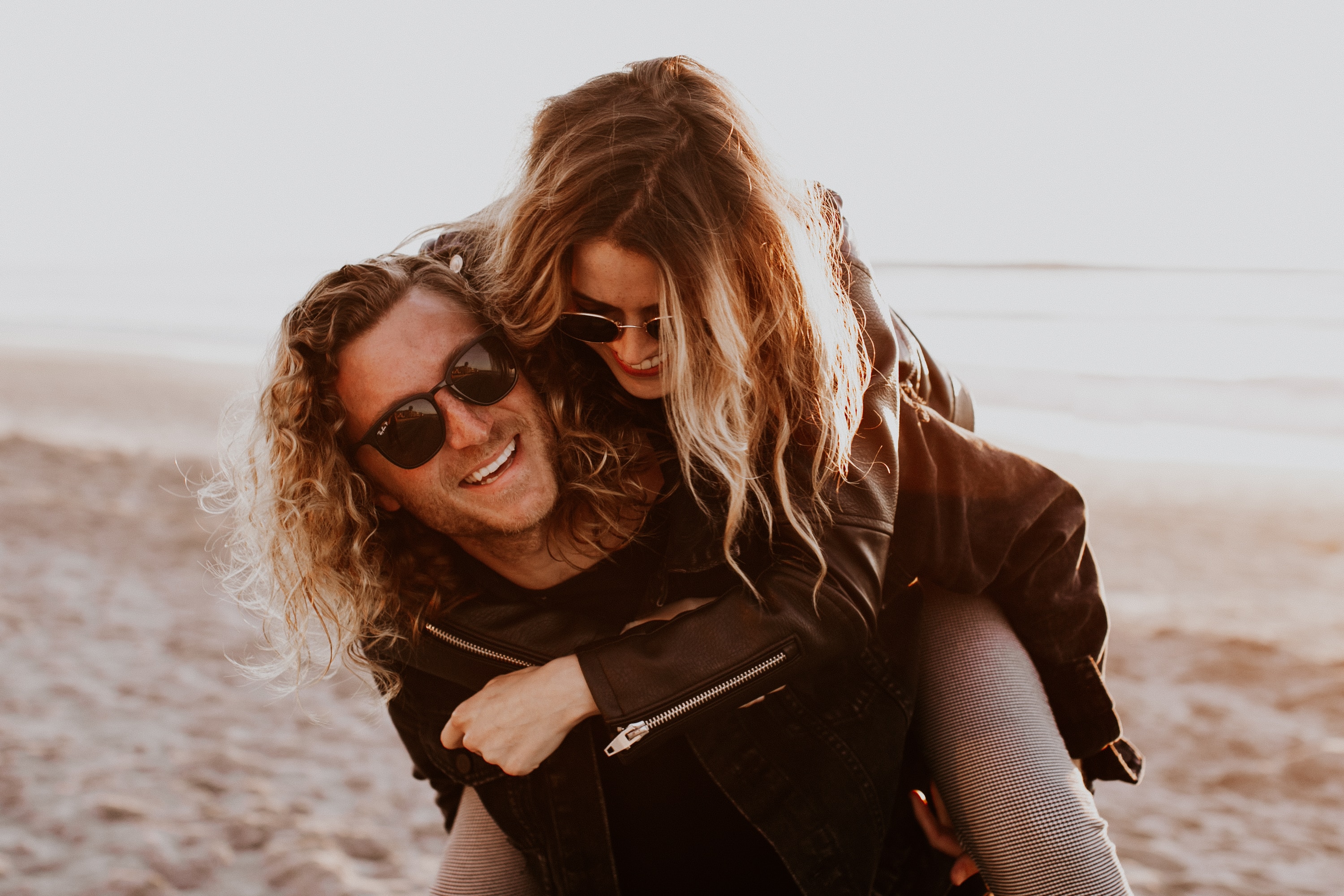 A woman piggybacking on a man's back. | Source: Unsplash
The Aries man may also explain a slight boredom due to the Aquarius having a less fiery nature. But, this will only last a second as he becomes enchanted with all her other fascinating traits.
The Bedroom: Combining Passion and Innovation
Aries'sintense passion may also overwhelm the Aquarius in the bedroom. This could be a real deal breaker for the ram as he may not know how to please the Aquarius woman, leaving his ego bruised and his passion stifled. To improve their intimacy, he should combine his passion with experimentation and innovation in the bedroom, making the Aquarius more relaxed and open to his more sensual acts.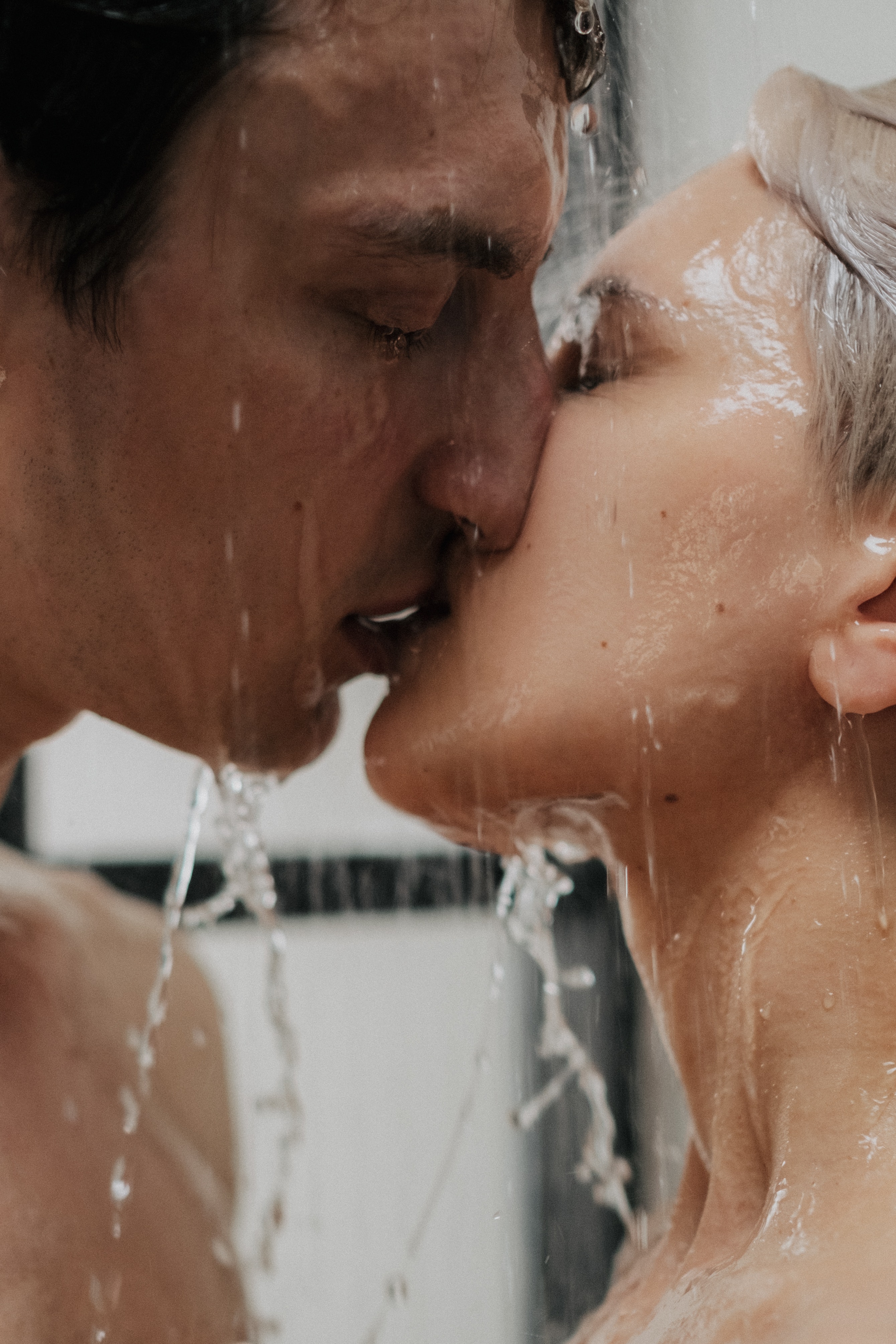 A man and woman kissing in the shower. | Source: Pexels
These two can have an inspiring, intimate, and interesting partnership if they are willing to get innovative solutions and step into each other's shoes. Aries will surely try, as when they love, they love hard. Meanwhile, Aquarius's intrinsic open-mindedness will allow them to see issues from all perspectives.
To learn more about the Aries' prospective matches, read: Libra Woman and Aries Man: The Ultimate Fusion of Stormy and Silent Power.
Subscribe if you like this story and want to receive our top stories!