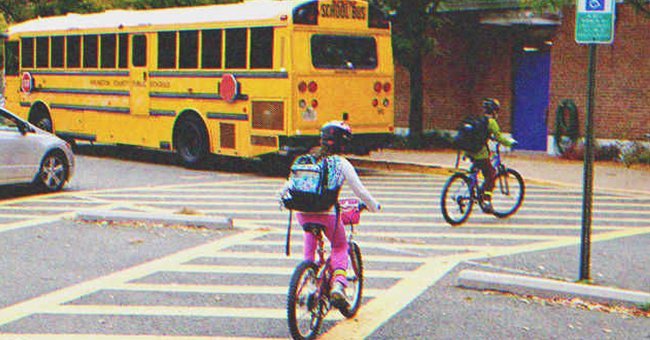 Shutterstock
Father Notices Daughter Stays in School Bus Longer than Others and Decides to Follow Her — Story of the Day

A father was alarmed about how his daughter would always stay inside the school bus longer than the other kids. While he didn't think anything of it initially, he grew suspicious and decided to find out why.
Steven Hodge raised his thirteen-year-old daughter Emma all alone ever since his wife passed away of cancer five years prior. He loves his daughter more than anything in the world, and he vowed to his beloved wife that he would take care of their daughter for as long as he lived.
Steven juggled several jobs to make ends meet while still trying to be as present as possible in his daughter's life. Although it was difficult adjusting to life with just the two of them at first, he tried his best as he had no one else to rely on.
In some aspects of his daughter's life, he always thought his wife would handle them. After her death, he had no choice but to go through it all.
When Emma hit puberty, she went through physical changes right before his eyes, and what he feared most started to happen: boys began to notice his daughter.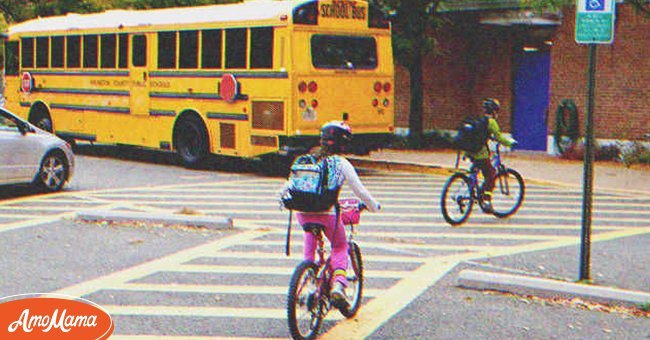 Steven was worried as to why his daughter was getting tardy notices from school. | Photo: Shutterstock
How could they not notice her? Emma had gorgeous turquoise green eyes, the same eyes that blew him away the first time he met his wife. They were mesmerizing, and all the boys at her school were starting to notice her, too.
Emma paid a lot of attention to her blonde locks, and it was because her school crush once told her that her hair suited her eye color well. Since then, she wanted her hair neatly brushed in time for school, and sometimes, she'd ask her father to help out.
Unfortunately for Emma, Steven had no training in the hair department. When his wife fell sick, he would often accompany her to the salon to cut her hair short due to the chemotherapy she had to do.
"Honey, your mom looked good with short hair. Why don't you cut your hair, too? Your thick hair will be a lot easier to manage then," Steven would suggest. Emma would only shake her head.
Steven struggled when it came to helping Emma with her appearance. | Photo: Pexels
"Dad, you've cut my hair short way more than you should have while I was growing up. I'm not cutting it short any longer. I want my hair long like all the other girls in school," she would reply.
Steven could never say no to his darling daughter, so he would patiently brush her hair before the school bus picked her up. As he was quite a big man, this would often end with Emma crying out in pain.
"Daddy, please be more gentle with my hair!" she would cry out. Emma would often endure the pain as she did not want her father to be hard on himself. After all, she knew he was trying his best.
A short while after Emma started to care more about her appearance, Steven began to get tardy notices from her school. Curious as to why this was happening, he gave the teacher a call.
"Good morning, Mrs. Smith. I make sure Emma boards the bus early, just like the other kids. I'm quite alarmed why she's been getting tardy notices from you," he said.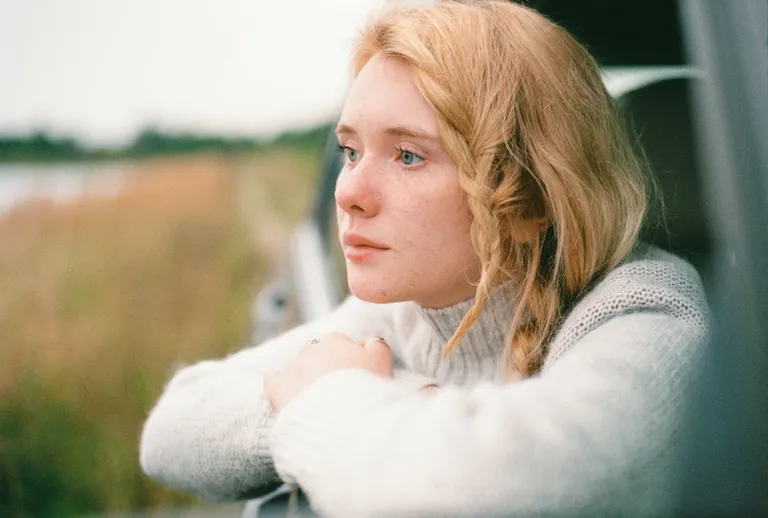 Steven decided to give Emma's teacher a call about the tardy notices. | Photo: Pexels
"Well, Mr. Hodge, we need to find out why she's been entering the classroom late despite boarding the bus. I was running late for class the other day, and I saw her leave the bus later than she should have. Maybe the driver knows the reason why," Mrs. Smith explained.
It was unlike Emma to spend extra time on the bus, so Steven decided to follow her to school the next day. True enough, everybody exited the bus as soon as they got to the school, except Emma.
Worried about what was happening, Steven ran to the bus and boarded it as quickly as possible. He was surprised to find a 50-year-old woman brushing his daughter's hair. It turned out to be Mrs. Peters, the bus driver.
"Oh, Mr. Hodge!" Mrs. Peters said, surprised to see him inside the school bus. Upon hearing her father's name, Emma looked up as well.
"Dad? What are you doing in school?" Emma asked him, surprised.
"Hi Mrs. Peters, hello pumpkin. Well, I got a call from your teacher about you being late for class the entire week this week, so I decided to see why," Steven explained.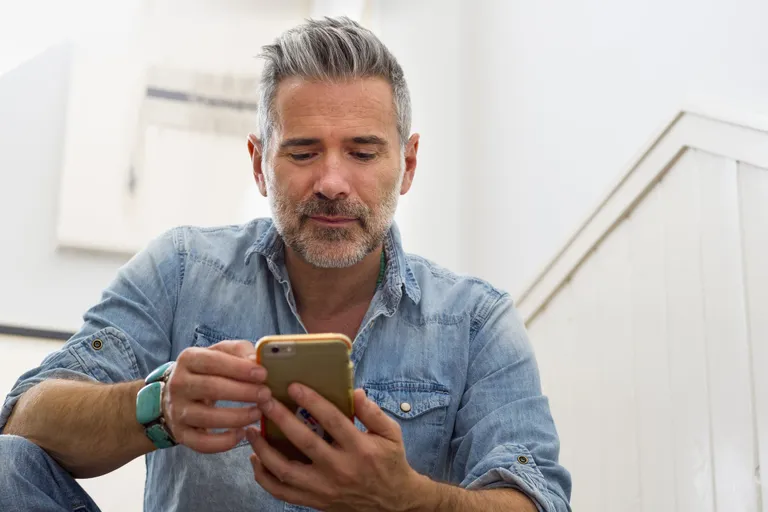 After the call with Mrs. Smith, Steven decided to see what was going on with his daughter. | Photo: Pexels
"Oh, I'm so sorry. I always lose track of time! I didn't know you'd be late for class because of this, sweetheart. You see, Mr. Hodge, Emma struggles with her hair, so I brush it for her every day before she enters the classroom because she once told me it makes her feel bad."
A bit sad that his daughter wasn't satisfied with their short hair brushing sessions before boarding the bus, he asked her to tell him about the things that bothered her so that they could work on it together.
After Emma left for her classroom, Steven invited Mrs. Peters to a cup of coffee. He explained how he was now a single father after his wife passed away due to cancer.
Mrs. Peters was in tears after Steven spoke, and it was because she was a cancer survivor. "I'm grateful I got a second chance, but I acknowledge that others haven't been so lucky. I find myself so blessed to be able to see my kids every day after work, and the kids I work with in this school, too," she said.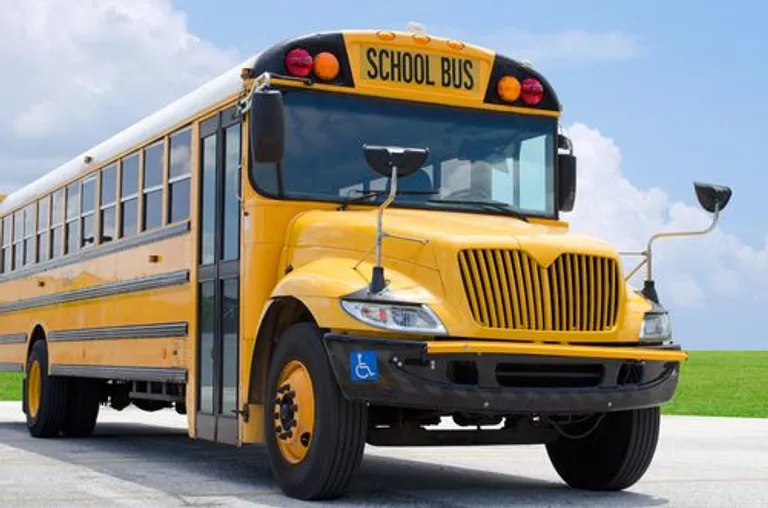 Mrs. Peters is passionate about her work as a bus driver. | Photo: Shutterstock
Since hearing the story from Steven, Mrs. Peters was inspired to do her job even more. She was convinced that the reason why she was given a second chance at life was not just to be with her children but the children of others who may be struggling with things internally as well.
Steven also decided to speak to Emma's teacher and explain why she was late to school in the past week. After Mrs. Peters promised to finish brushing Emma's hair in time for school, she never received a late notice ever again.
Grateful for her kindness, Steven befriended Mrs. Peters, and they would often get together for a cup of coffee and a good conversation. They remained good friends for years.
What did we learn from this story?
Don't judge a book by its cover. Steven assumed the worst after hearing about his daughter leaving the bus later than other kids. When he found out the bus driver was a kind woman helping his daughter out, he suddenly regretted his initial train of thought.
Being kind costs nothing. Mrs. Peters believes that the reason she was given a second shot at life was to take care of other children, and that's what she did. She gives back to the world by caring for the school children she works with, which led to wonderful friendships for her.
Did you enjoy this story? You might like this one about a boy who asked a police officer to stop and pray with him.
This account is inspired by our reader's story and written by a professional writer. Any resemblance to actual names or locations is purely coincidental. All images are for illustration purposes only. Share your story with us; maybe it will change someone's life. If you would like to share your story, please send it to info@amomama.com.
Subscribe if you like this story and want to receive our top stories!