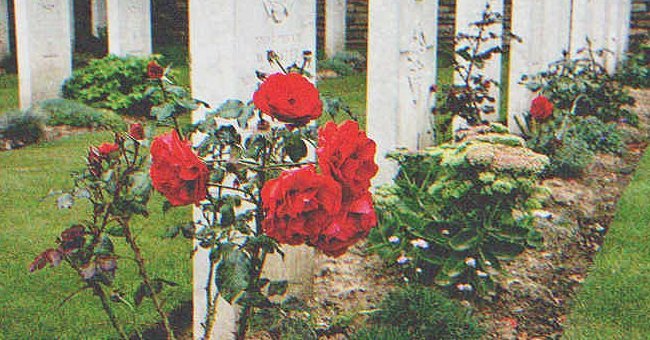 Source: Shutterstock
Old Man Sees Homeless Girl at His Wife's Grave, Few Years Later She Inherits All He Has – Story of the Day

When James visited his wife's grave one day, he was surprised to see a fresh bouquet of flowers resting on top of her tomb. After finding out who left the flowers and why, he decided to give back and do the unthinkable.
James and Claire spent more than half of their lives together after meeting in Beverly Hills High School. He was a senior, and she was a sophomore when they met, and they fell in love with one another after going on one date.
Claire was a beautiful woman with brunette hair and hazelnut brown eyes. Her long wavy locks fell perfectly on her shoulders, and she always had the most stylish outfits that both girls and boys adored. She was the school's "it girl."
Meanwhile, James was an honor student and class president. He never thought Claire would take an interest in him, as he wasn't a jock. However, he ended up being the most envied guy in all of the high school when he and Claire started dating. Since then, he knew he wanted to spend the rest of his life with her.
After going to university, they got married in a private ceremony with their closest family and friends. Unfortunately, they went through tough times when they had difficulty conceiving children. After years of treatments and doctor's visits, James decided to stop as he saw it was taking a toll on Claire.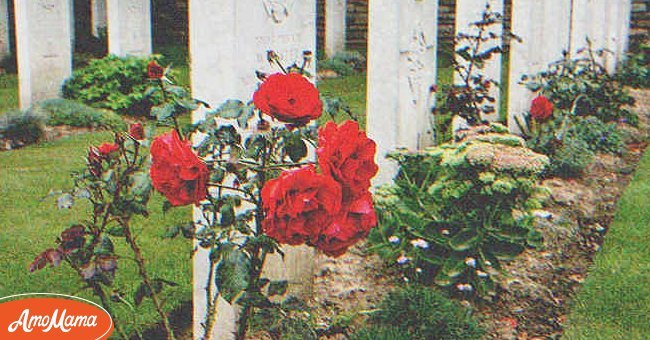 James saw flowers in his wife's grave. | Photo: Shutterstock
In the end, he assured his wife that the two of them were enough for one another and that they didn't need children to be happy. True enough, they enjoyed their time by traveling around the world and taking one another on special dates. However, when Claire was 68, she was diagnosed with stage 4 colon cancer.
During that time, James was already reflecting on death and how no one could escape it. However, as he and Claire were growing old, he always thought he would be the first to say goodbye. After all, he was older than Claire, and she was still as lively as ever.
When Claire died months after her diagnosis, James felt alone. He would visit her grave once a week and stay there for hours, just talking to her. One time, he noticed a fresh bouquet of flowers on top of her tomb. He wondered who left those for his wife.
They must really be for her. They're her favorite flowers, and I chose a quiet place at the cemetery, away from other tombs, he thought to himself. When he asked the gardener if he placed them there, he shook his head.
James, curious as to who the person was, decided to visit his wife every day. After a couple of days, he saw a young woman leaving another bouquet of fresh roses for Claire. He walked closer and asked if she was the new cemetery gardener.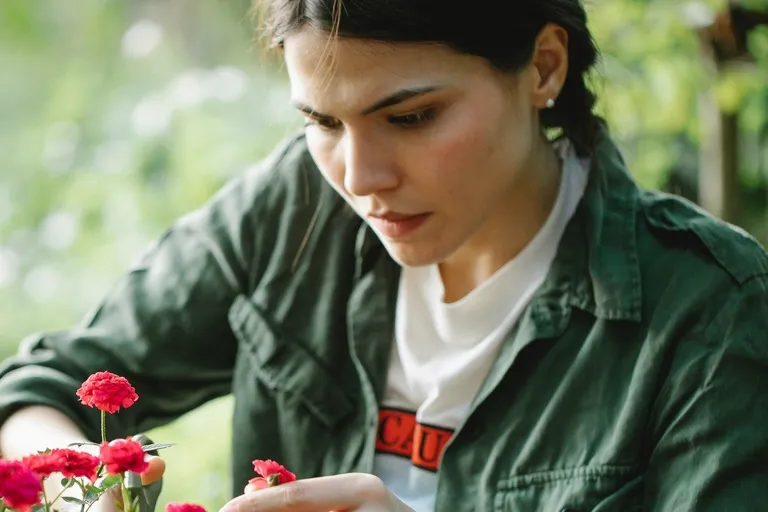 James saw a young lady placing flowers on his wife's grave. | Photo: Pexels
"Hello, sir. No, I purposely leave flowers for this woman as I knew roses were her favorite," she said.
"How did you know her?" James asked. He and Claire didn't keep secrets, so he was surprised to know that Claire met a young woman he's never heard of.
"Well, five years ago, when I was only 15, my mom kicked me out of the house. I ended up in Mrs. Peters' yard, and I cut a few roses from her bushes. I started selling them at the market for a couple of dollars. I did it for a couple of days until she caught me. She never got mad," the woman said.
"In fact, instead of calling the police on me, Mrs. Peters' invited me into her home and cooked me breakfast. I introduced myself as Katerina, and I apologized for stealing her roses. She was so kind, and when she found out I was kicked out, she called the authorities and I was placed at a good foster home. I went back to school and now, I'm about to graduate," Katerina smiled.
James smiled at the story. Claire had always been nice to others who needed help. "Did she give you that bracelet?" James pointed at the beaded bracelet that his wife had told him she lost a couple of years back. Katerina nodded.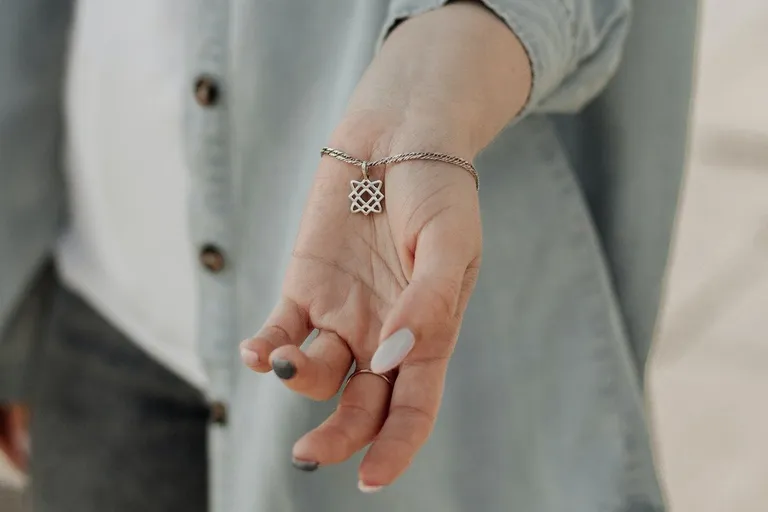 Claire left Katerina a bracelet to remember her by. | Photo: Pexels
"She wanted to give me something to remember her by. My foster family lived in San Jose, so I didn't get to visit Mrs. Peters anymore. When I moved back to LA, I wanted to visit her, but no one was home. I found out from her neighbor that she had passed away," she explained.
James finally introduced himself as Claire's husband. He thanked her for visiting, and for bringing flowers every time she did. Then, James suggested they planted the roses so that they could continue to bloom right by Claire's grave. Katerina smiled at the idea, and that's exactly what they did.
Right after they planted them, Katerina admitted she might not be able to visit often. She had to find a job, as her foster family did not end up adopting her, and she was on her own.
James offered to take Katerina with him at home. He made her dinner and offered a room for her to stay in for as long as she needed. Katerina was in shock. "Why? You don't know me. How can you let a stranger into your home so quickly?" she asked.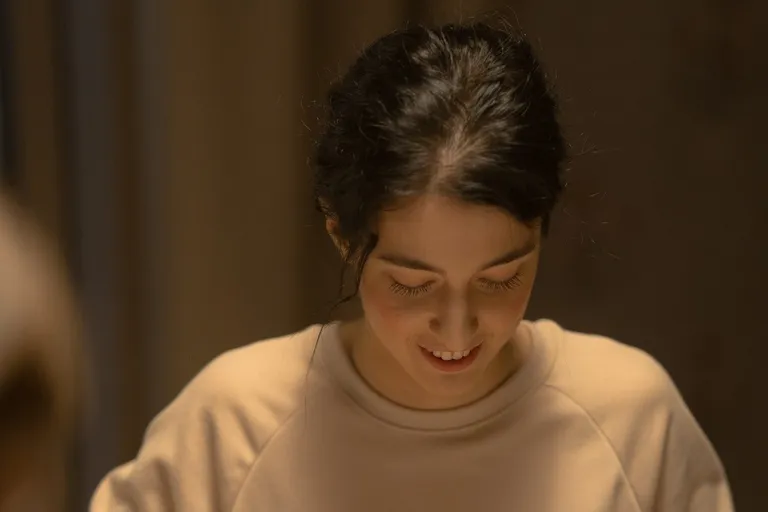 Katerina was overwhelmed with James' kindness. | Photo: Pexels
"Well, if my wife helped you back then, I'm sure she'd be happy. To me, you're still a kid. You need all the help you can get and I'm sure Claire wouldn't want you in the streets," James explained.
Years passed, and Katerina forged a great relationship with James. He was a grandfather figure to her, and she gladly took care of him as he aged even more. When he got sick, Katerina happily assisted him every day.
James passed peacefully in his sleep, and Katerina was devastated. For years, she considered James as her only family, and she did not know where to go. All she knew was it was time to go, and that she was finally ready to rent an apartment after working hard for years.
At James' funeral, his lawyer approached Katerina. He asked her to come over to his office to sign documents and settle everything. She was confused. "What do we have to settle?" she asked.
"Oh, I'm sorry. I forgot to inform you as I assumed you already knew. Mr. Peters left his estate to you. I need your signature for us to transfer his assets to your name," the lawyer explained.
Katerina was in tears. Seeing this, the lawyer let her know that Mr. Peters left her the house and his money. "You don't have to move out of your house," the lawyer told her.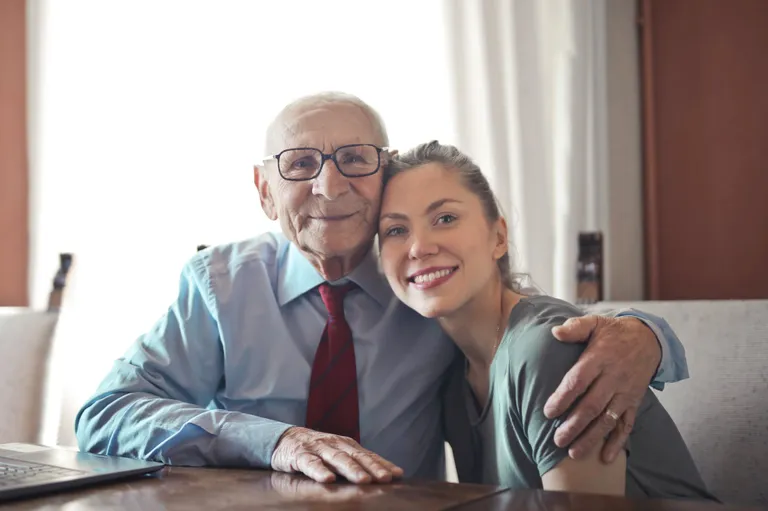 Katerina and James became a family. | Photo: Pexels
What can we learn from this story?
Kindness changes lives. Claire helped Katerina when she was younger, and she didn't hesitate to pay respects when Claire died. This ended up changing her life forever.
Family doesn't always mean blood. Sometimes, even the most unexpected people in our lives can become family. James and Claire found each other when they were both alone, and they became each other's family.
Did you enjoy this story? You might like this one about a poor mom who saved an 85-year-old man from a robbery.
This account is inspired by our reader's story and written by a professional writer. Any resemblance to actual names or locations is purely coincidental. All images are for illustration purposes only. Share your story with us; maybe it will change someone's life. If you would like to share your story, please send it to info@amomama.com. 
Subscribe if you like this story and want to receive our top stories!