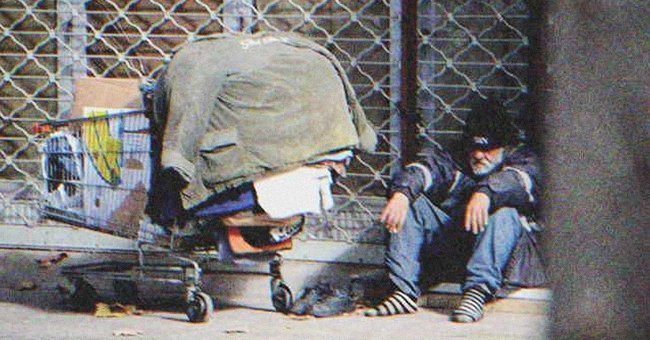 Source: Shutterstock
Old Millionaire Dresses as Homeless and Visits Grocery Store to Determine His Heir – Story of the Day

Mr. Steven Smith realized when he turned 85 that he didn't have a will for his considerable assets. Not having a wife or children, he decided to give his fortune to a stranger.
Mr. Smith owned a large chain of grocery stores in California. Through the years, he was focused on expanding his business, working day and night, even on weekends.
As he made his business his entire life, he remained a bachelor, despite his charming good looks and his piercing blue eyes. He would date casually, but he never took anyone down the altar. He convinced himself he had no time for commitments.
Once he got older, however, he passed on much of the work to his managers. He started to feel lonely, and it bothered him that he didn't have an heir. I can't leave my entire life's work to just anybody, he thought to himself.
Although he was wealthy, he didn't believe in donating his entire fortune to charity. Instead, he wanted to give it to someone who would genuinely take care of the fruits of his hard work. Unfortunately, he wasn't close to his distant relatives, and he didn't have any friends he felt were deserving of his wealth.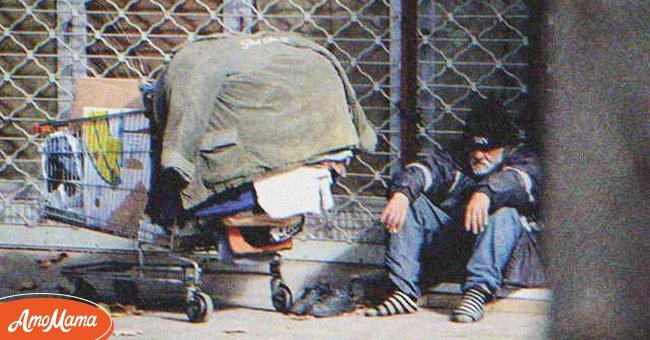 Mr. Smith decided to do an experiment to find out his heir. | Photo: Shutterstock
So, one day, when he exhausted all of his options, he and his lawyer came up with a plan. To his lawyer, Attorney Hutchinson, Smith revealed that he was abandoned by his family at a young age. He went to California from Texas, and he worked hard to get to where he was.
"I want to give my fortune to someone who understands what it took for me to get here. I'm not giving it to blood relatives who never cared about me or my wellbeing growing up," he said.
The day after their call, Mr. Smith sat in his bedroom the entire day, thinking of people to whom he could leave his fortune. After hours, he could not come up with a single name.
So, the next day, he decided he would give his fortune to a stranger who deserved it. He dressed up in tattered clothes and changed his appearance. He used an old umbrella as a cane and put on a fake beard.
He then went to the biggest of his grocery stores. He was greeted by a harsh cashier who tried to keep him outside. "Go away! You're going to scare our customers away," she said.
"I am here to get some food. I am hungry and I haven't eaten in days. Please, help me," he begged.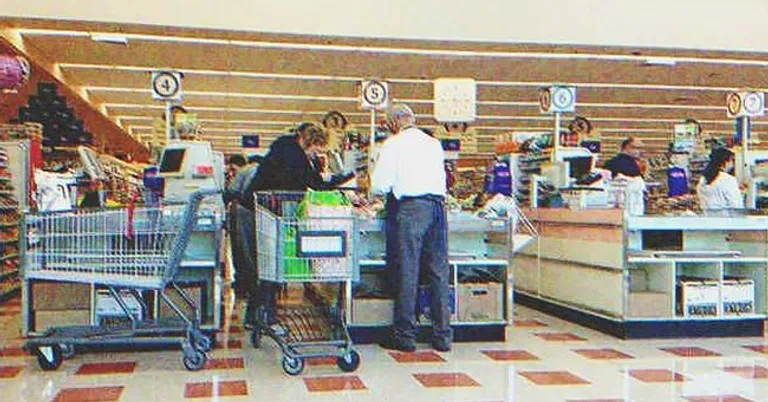 Mr. Smith went to his grocery store to determine his heir, but it wasn't easy. | Photo: Shutterstock
The cashier, whose nameplate showed his name was Sandy, refused to help her boss who was disguised as a beggar. "Go beg in the streets. This is a reputable store, don't ruin it," she said as she tended to a customer.
Are these the types of employees I've been hiring? I need to talk to human resources, he started to think. He then decided to walk through the shelves, thinking maybe a customer would help him.
A woman about 50 years old shrieked. "Who let you in here? You smell horrible!" she said.
Another man, who looked the same age, agreed. "Somebody give this man money so he can leave. Don't go near me, please," he said.
Before Mr. Smith could even speak, a salesperson approached him after hearing the commotion. "Who let you in here? Didn't the guards ask you to leave?" she said, trying to escort him out of the grocery.
"Get him away, please. I'm trying to shop in peace. I'm not coming back here if you're going to let people like him enter the store," a store regular, Mrs. Cassidy, said.
What a world we live in. No one respects the elders anymore, he thought as he prepared to leave. Just when he was turning towards the door, a man spoke up. "Get away from him. Have you no pity? He's just an old man who is hungry," the voice said.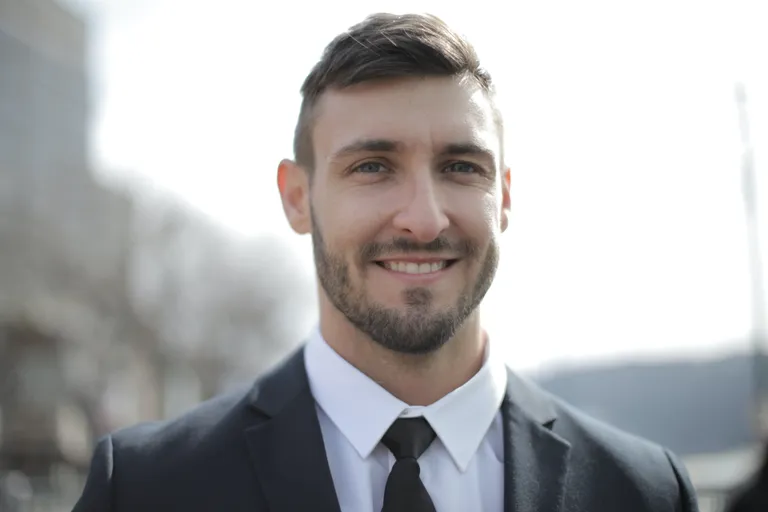 Mr. Smith was about to leave when a familiar voice spoke out. | Photo: Pexels
Mr. Smith turned around and saw one of his store supervisors, James. He had personally met James a couple of times, enough for him to know that he was a 25-year-old college dropout.
"Even Mr. Smith wouldn't tolerate us bringing in homeless people," the salesperson shot back.
James shook his head. "Do you know Mr. Smith at all? He'd be the first person to help this man. He looks to be his age, too," James said as he handed the old man a basket.
"Please, fill this up with whatever you need. I'll pay for it," James said, as he walked alongside the disguised Mr. Smith so no one else bothers him as he shopped.
"Thank you, sweet boy," Mr. Smith said, his voice trembling as he was about to cry. "But.. why did you stop to help me? Your boss would have never known that you kicked me out," he then asked.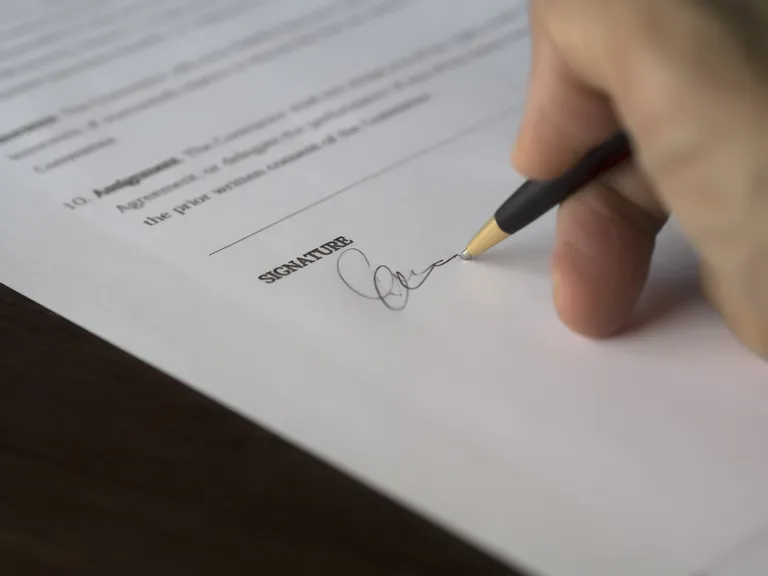 Mr. Smith believed he just found the heir to his fortune. | Photo: Pexels
"Sir, my boss is the nicest person I know. I came to one of his stores looking for work when I had nothing. He was at the store that day, and right when the manager was going to kick me out, he came in and gave me the job. He then offered to pay for my apartment until I got up on my feet. He didn't know, but he saved my life," James explained.
Mr. Smith almost forgot about their very first encounter, and that he paid for James' rent for a couple of months. Well then, Steven. I guess you found your heir, he said, as he walked out of the store with two bags filled with groceries.
Mr. Smith lived until he was 95 years old. When he died, James received a call from Attorney Hutchinson. He informed James that Mr. Smith left his entire estate with him, which included a letter of their encounter in the grocery store that one day.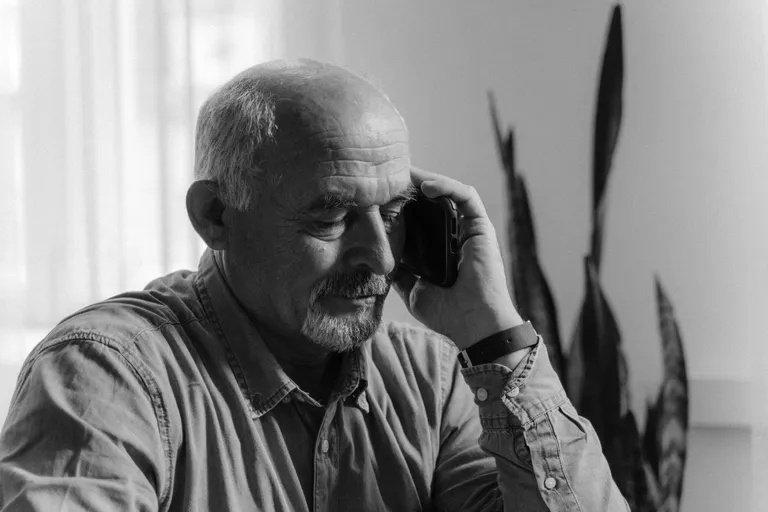 Attorney Hutchinson let James know of Mr. Smith's passing. | Photo: Pexels
What can we take from this story?
It doesn't hurt to be kind and respectful to other people. Even though everyone shut out Mr. Smith in the grocery store that one day, James didn't hesitate to be kind and even pay for his groceries.
Karma is real. Good things happen to those who do good things. Mr. Smith was touched by his employee's generosity, and he decided to reward him and his kindness by leaving his entire estate with him.
Did you enjoy this story? You might like this one about a rich old man who left his large estate to only his grandson and not anybody else.
This account is inspired by our reader's story and written by a professional writer. Any resemblance to actual names or locations is purely coincidental. All images are for illustration purposes only. Share your story with us; maybe it will change someone's life. If you would like to share your story, please send it to info@amomama.com.
Subscribe if you like this story and want to receive our top stories!