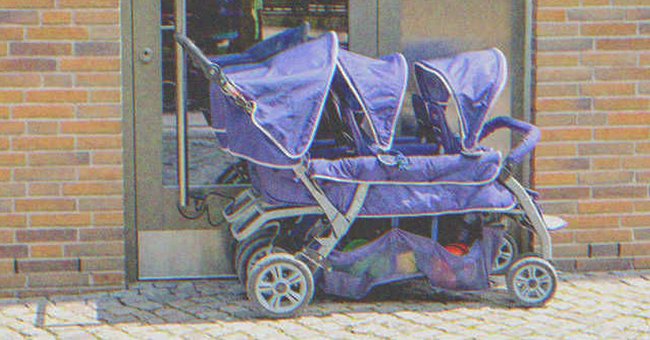 A stroller for triplets | Source: Shutterstock
Policeman Finds Empty Stroller for Triplets Next to Abandoned Store, Hears Baby Cries from the Building – Story of the Day

Jordan was a single, ordinary policeman who was dedicated to his job. He patrolled the city often and found a stroller made for triplets one day, but there were no babies inside. When he heard faint crying in an abandoned nearby store, his decision would improve his life beyond his dreams.
Jordan Brown was a single 32-year-old policeman. He served the community he grew up in and was passionate about law enforcement. Jordan was a well-loved community member who treated every resident with kindness. Unfortunately, he was recently divorced after his wife reneged on their family plans.
It took him a while to heal from the heartbreak, but Jordan looked to the positive side of life. He volunteered at different community outreaches and kept himself busy by pursuing biking as his main hobby. The residents in the community felt sad for him after his wife left him, but they all admired his tenacity and positive attitude.
For illustration purposes only | Source: Pixabay
One day, as Jordan was strolling into his favorite cafe, he noticed a triple stroller near the cafe's entrance, but he ignored it. "Morning Chris, I'll have my usual please," he told the barista.
"Would you like my special carrot muffins? On the house," Chris offered.
'Of course, I would," Jordan smiled. He knew that Chris offered him free pastries because he still felt sad about his wife leaving, but he appreciated the kindness, and the pies were always delicious.
"Did you notice the triple stroller outside? So apparently, it's been here for two days now with no sign of babies," Chris told Jordan.
"What do you mean by apparently?" Jordan asked; he never investigated incidents with no apparent reason.
Chris explained that he was not at work yesterday, but the baristas and waiters who were at work yesterday saw the stroller. Jordan asked the waiters, and they confirmed Chris's story. The waiter who opened up the cafe the day the stroller showed up explained further, "when I got here in the morning, I saw a woman pick up her three babies from it, but she never came back."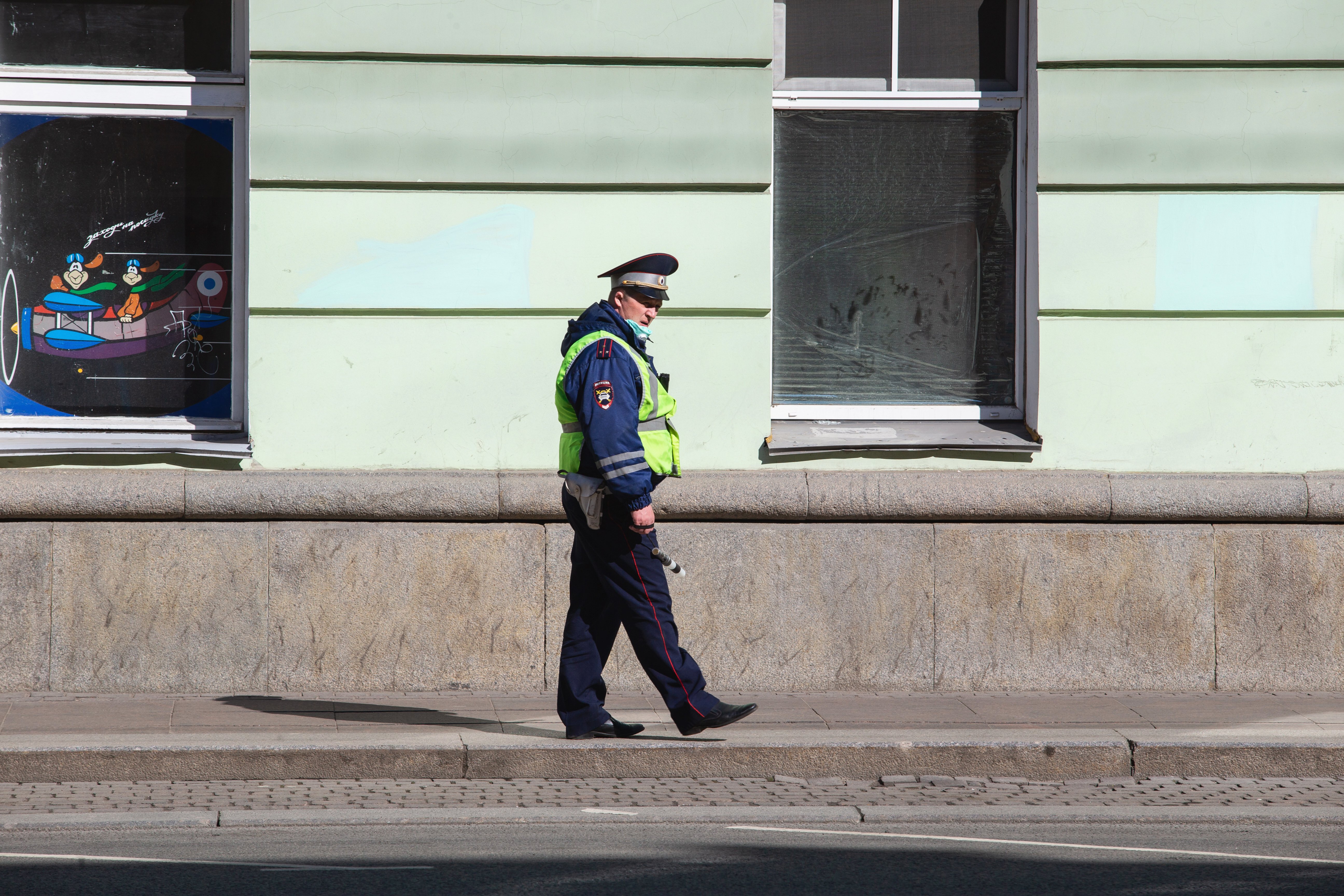 For illustration purposes only | Source: Shutterstock
This information worried Jordan, and it was rare for anyone to abandon their stroller and carry triplets on their own. He walked towards the stroller and looked inside, but there were no baby toys or blankets. He was about to walk away when he heard faint crying. Jordan thought he imagined things but walked towards the area the quiet moan was coming from.
Jordan walked towards an abandoned store next door to the café and realized that the lock was broken. When he walked through the store, the crying became louder. He spotted triplets lying in bundled-up blankets. There were empty milk bottles strewn next to them, and there was no sign of their mother nearby.
Jordan immediately called the ambulance and his law enforcement colleagues. While they were on their way, he asked Chris to go and buy a few baby essentials. Chris asked his manager to run out quickly, and she agreed. Jordan gave him his card, and he went to buy nappies, baby formula, warm clothes, and some baby medicine.
Jordan sat on the floor with the babies and hushed them. He felt heartbroken that someone would leave them by themselves. He also thought back to the family plans with his ex-wife and became even sadder. "I could have had children of my own by now," Jordan whispered while the triplets slept.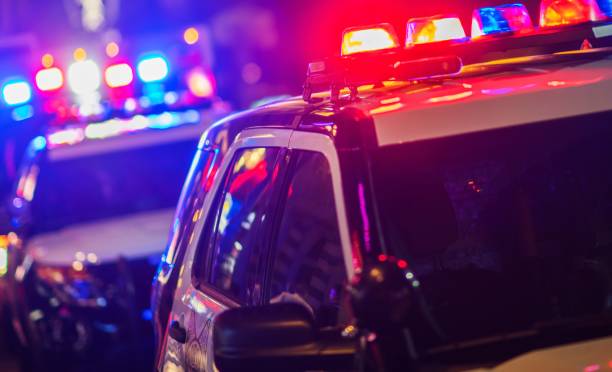 For illustration purposes only | Source: Pixabay
When the police and ambulance arrived, they told Jordan that the babies would be taken to an orphanage if the mother was never found. "No, please let me know immediately if you can't find the mother," Jordan said and walked away. He continued with his work while thinking about the triplets every day.
A few weeks later, Jordan's colleague called him to her office. "Remember that day you found the triplets? I was there, and I followed the case. I know you didn't notice me because you looked so distraught," she said.
"I'm embarrassed that my emotions showed that clearly; I tried to remain calm," Jordan said.
"Don't worry about it, and I know how much you love children. I followed the case, and it seems like Child Protective Services cannot locate the children's mother so they will be taken to an orphanage. I wanted to tell you before they were taken there because you were so adamant that you are notified," she explained.
"That's because I want to adopt them," Jordan said.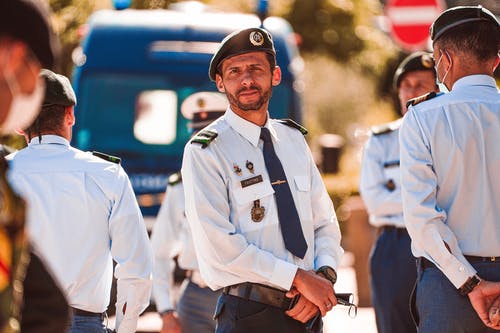 For illustration purposes only | Source: Pexels
His colleague outlined the process he would have to follow to adopt the triplets. Jordan followed her instructions wholly, and a few weeks later, he was allowed to adopt the triplets. Jordan was excited to be a father. He didn't plan to have three children with no spouse, but he figured that he was meant to be a father and would work hard to take care of the triplets regardless of his relationship status.
A few days after Jordan fetched the triplets from Child Protective Services, he took leave and spent all his days buying baby supplies and transforming his house into a baby-friendly place. While preparing one of the nurseries, he heard a knock on the door and rushed to open the door.
Before he could even say hello, a woman outside his door fell to her knees and started crying. "The residents around that told me you adopted my children; I'm so sorry I left them by themselves, but I had no money, and I felt that I couldn't take care of them. Please forgive me, please let me take my babies home," she cried.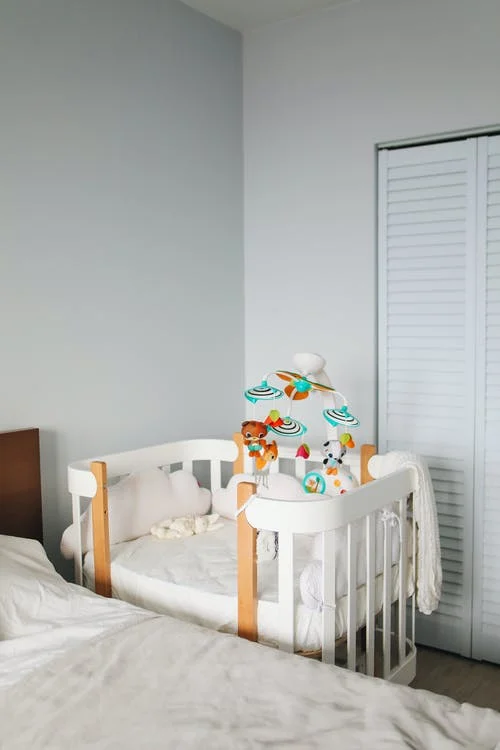 For illustration purposes only | Source: Pexels
Jordan welcomed the lady into his house and learned that her name was Priscilla. He empathized with her struggle but refused to give the children back. "I understand your pain, but I have legally adopted them, and I will make sure to take care of them," Jordan said.
"I understand, I was very irresponsible, and you have no reason to trust me. Can I come to see them on weekends? I got a job at a nearby restaurant, and I would love to see them once in a while," Priscilla begged.
Jordan agreed to this arrangement, and for months, Priscilla honored her appointments and came to visit the children every weekend. He knew she abandoned them because she had no choice, so he started feeling more pity. He entered into a shared parenting agreement with Priscilla, which allowed them to take care of the children equally.
What can we learn from this story?
We need to accept the consequences of our actions. The triplets' mother probably did not expect to find her children adopted when she returned. Still, she needed to accept that her negligent actions led to her sharing custody with Jordan, who was willing to accept the children.
Patience can lead us to amazing results. Jordan remained patient throughout his divorce despite his desire for children. He never expected to end up with three babies in his care.
Please share this story with your friends; it might inspire people to share their own stories or help someone else.
If you enjoyed this story, you might like this one about a cop who adopted the baby of a homeless women woman he helped while he was on duty.
This account is inspired by our reader's story and written by a professional writer. Any resemblance to actual names or locations is purely coincidental. All images are for illustration purposes only. Share your story with us; maybe it will change someone's life. If you want to share your story, please send it to info@amomama.com.
Subscribe if you like this story and want to receive our top stories!