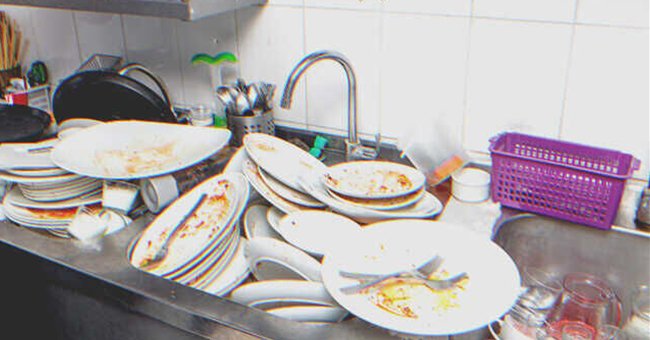 Shutterstock
Old Woman Celebrates Easter Alone after Her Son Finds Out She Washes Dishes in a Cafe – Story of the Day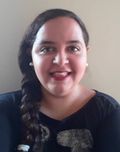 Laura started working at a café to buy presents for her grandchildren on Easter. However, her son, Colin, spotted her and ran out of there in anger. Her daughter, Sophie, was too busy, and Laura thought she would have to spend Easter alone. But something shocking happened.
At 76 years old, Laura decided to work in a café because she didn't have enough in her monthly budget to buy Easter presents for her grandchildren. She had spent that money already on heart pressure medication after a short stay at the hospital. Her kids had no idea because she didn't want to worry them, but her neighbor, Mrs. Gilmore, had helped.
Therefore, Laura started cleaning dishes and picking up after patrons at the coffee shop. It was hard work, but she actually enjoyed it.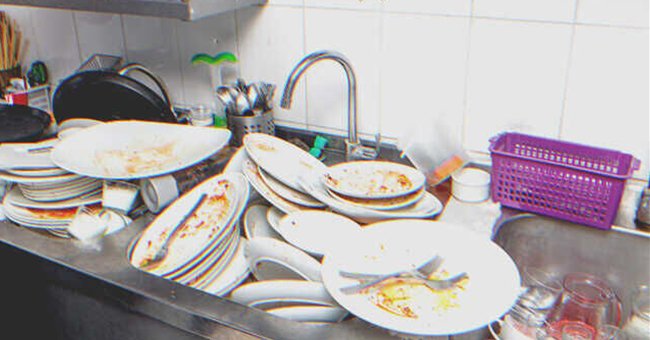 Laura cleaned dishes at a café for extra cash. | Source: Shutterstock
Laura was looking forward to the holiday, but none of her children had called her about any plans. Sophie was apparently on a business trip, and instead of getting her to nanny the children, she had hired a service. Her husband could only help so much.
"Come on, Colin. We don't have all day!" Sophie urged him, snapping her fingers at him.
Meanwhile, her son, Colin, had not called her either. He was also busy at work and with his own kids. But still, Laura thought it was crazy that none of them had made plans.
Of course, some people don't care about the Easter holiday, but in Laura's family's case, they would spend it together every year at one of their houses, mainly after Laura sold her big house to help them pay for their mortgages.
She was tired of living in such a big place after her husband died, so this was no issue. They got a smaller home for her, and she gave them as much money as she could spare to help them out.
***
One day at work, Laura finished cleaning the dishes in her sink and went out to the restaurant to pick up whatever the patrons had left on the tables. But she stopped short for a second after spotting Colin. "Darling," she said, waving and approaching him.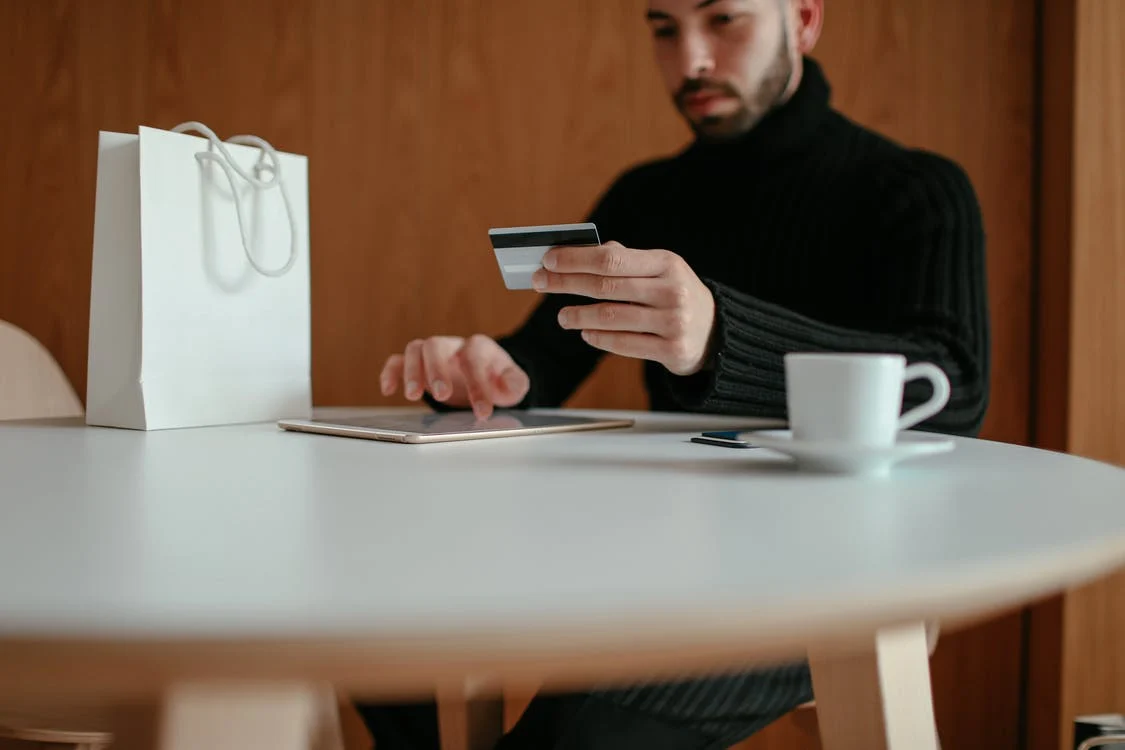 She spotted Colin sitting at one of the tables. | Source: Pexels
But Colin raised his eyes and looked at her in complete shock. He noted her uniform and realized she was employed by the café. Suddenly, he grabbed his things and ran out of the store.
"Colin…," Laura trailed off, watching her son disappear from view without a word to her. What happened? Why did he do that? Was he ashamed of her for working at a café? It was honest work, and there was nothing to be embarrassed about. His reaction hurt her terribly.
***
Colin was not answering his phone, and Laura was getting worried. It had been a few days since he saw her at the café, and she still had no idea why he had run away like that. They hadn't formalized plans for Easter either, so she tried to call Sophie this time.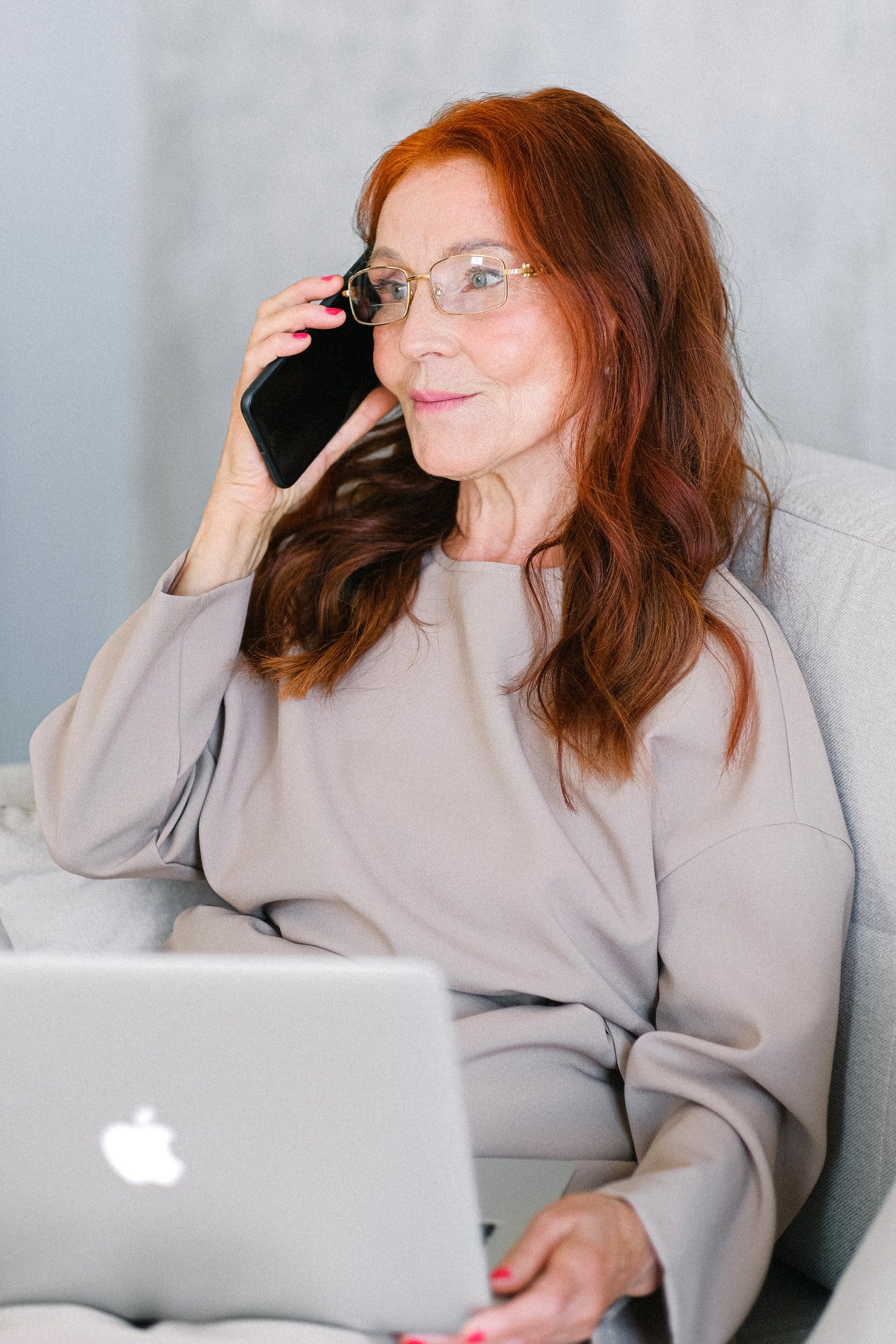 Laura called Sophie, but she was too busy. | Source: Pexels
"Hey, honey. How are you?" she said when her daughter picked up.
"Mom? Mom, I'm so sorry. I have an important meeting. We'll talk when I'm back," Sophie rattled rapidly and hung up.
Laura knew she was still on her business trip but hoped to speak to her about Colin. Sadly, she didn't have time for her either.
***
Easter Sunday arrived with no word from her children. She had no idea what they were doing or if they were getting together, so Laura changed into her church clothes and went with Mrs. Gilmore for the Easter mass.
Her kind neighbor invited her to eat Easter supper with her family after, but she declined. She was too sad that her children had simply forgotten about her. She had even arranged all the presents she got for her grandchildren which she purchased using her café paycheck. But now, she was going to spend Easter alone.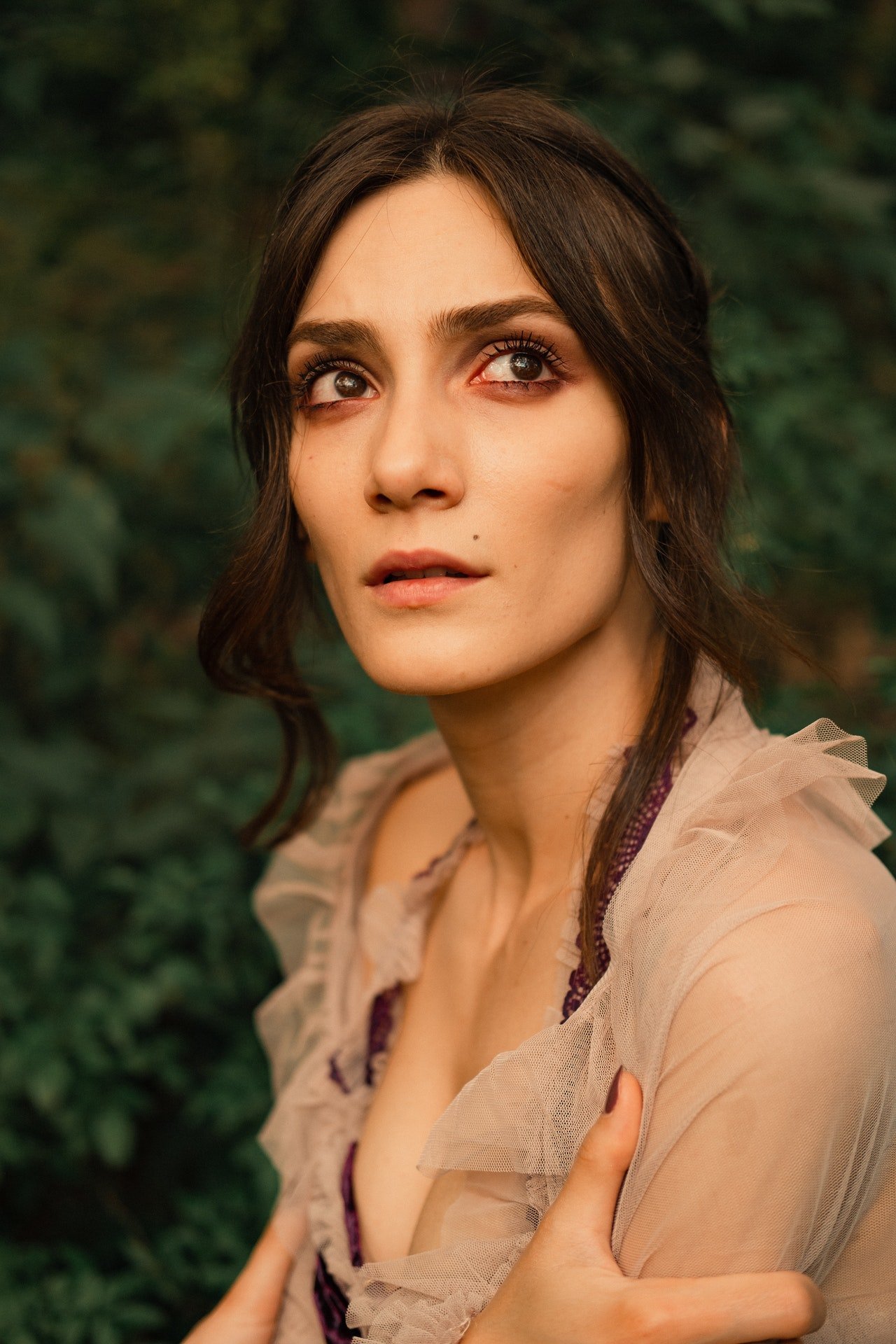 Sophie's arms were crossed as she waited for Colin to speak. | Source: Pexels
Grabbing an inspiring book, Laura sat down in her living room and forgot about everything for a while. Suddenly, the doorbell rang, and she got up to answer it.
She was surprised to see Sophie and Colin standing on her doorstep. Sophie's arms were crossed and she was looking at her brother as if waiting for him to say something.
"Come on, Colin. We don't have all day!" Sophie urged him, snapping her fingers at him.
Laura had no idea what was going on. "Hey, kids! Happy Easter! It's nice to see you," she voiced because it was the truth. She was insanely happy to see them. But they were acting strange.
"Mom, I'm so sorry. I was so embarrassed that you were working at a café. I had to get out of there," Colin blurted, and Sophie continued to look at him while tapping her foot. "That's why I didn't mention anything about Easter. I wasn't ready to see you."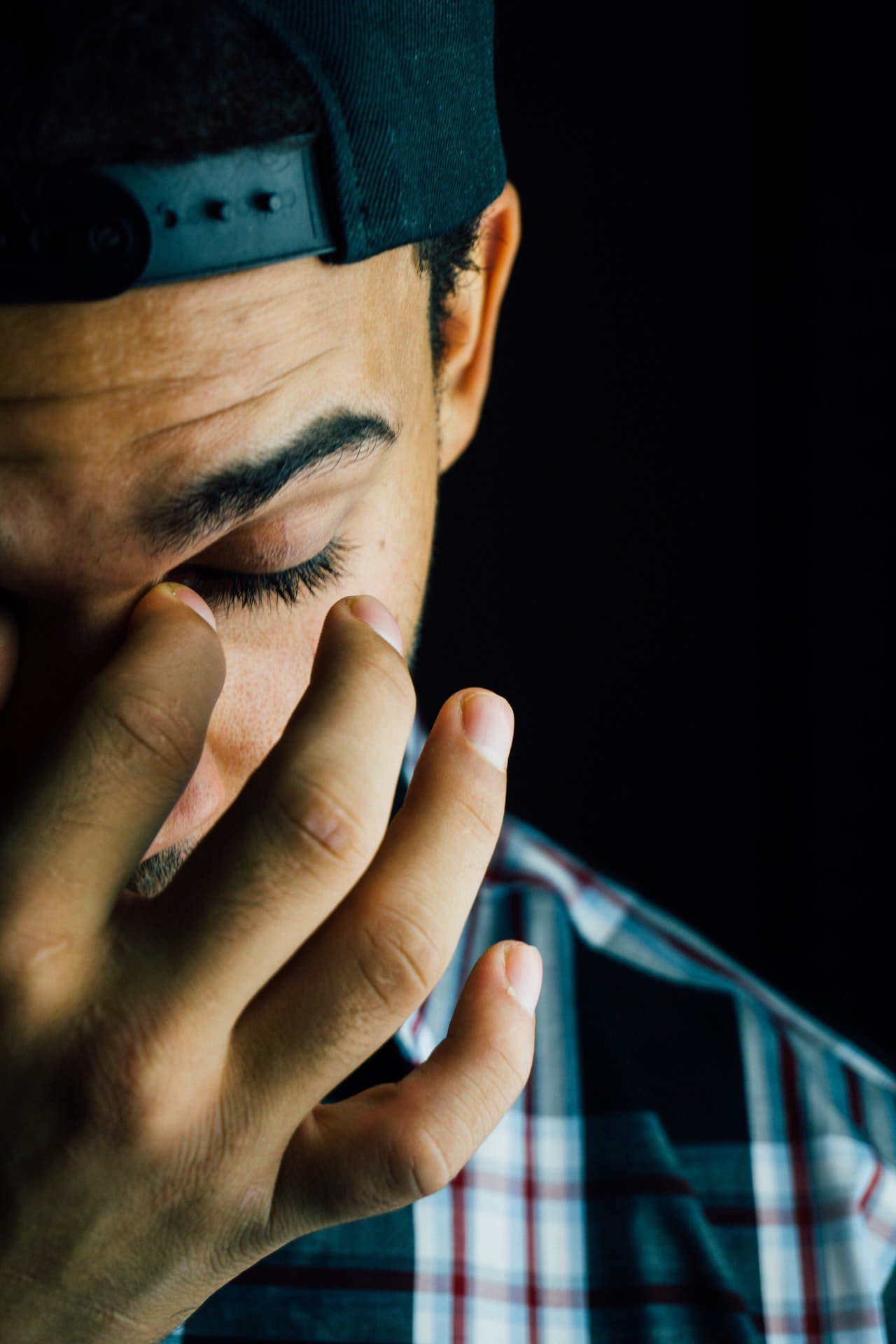 Colin apologized sincerely. | Source: Pexels
"Oh, dear. But why were you embarrassed? It's an honest job," Laura said, holding her hands together and looking at them with a small, understanding smile.
"He knows that, Mom," Sophie chimed in. "I just got back from my business trip. Well, late last night. But still, I went to his house, and you weren't there. I got the story out of him. It's insane, Colin!"
"I know, I know. I'm sorry. Sophie has been berating me all the way here. But why were you working at the café?" he wondered.
"I wanted to earn some extra cash to buy your kids some chocolate Easter eggs and more treats. That's all," Laura revealed, shocking her children.
"I'm sorry. I've been so busy lately, Mom. But didn't you have enough on the budget?" Sophie wondered, thinking that her mother didn't need a job.
Laura was forced to tell her about the hospital visit, making her kids feel worse. But it made them come to a decision. "That's it. You're moving in with me. I need someone to watch the kids, and I think it's better I pay you than some stranger," Sophie demanded, making Laura laugh.
But in the end, she agreed. She adored her grandchildren and was looking forward to living with her family again. She accepted Colin's apology readily, and they ended up having a great Easter, and her grandchildren loved her presents.
What can we learn from this story?
Don't judge people based on their job. There's nothing to be embarrassed about when it comes to honest work. Colin judged and felt ashamed of his mother, but that was an insane reaction.
Always make time for your parents. You never know when you won't see them again. Life can get busy, but it's essential to find time to spend with them.
Share this story with your friends. It might brighten their day and inspire them.
If you enjoyed this story, you might like this one about an older woman who kicked her husband out after decades of marriage.
This account is inspired by our reader's story and written by a professional writer. Any resemblance to actual names or locations is purely coincidental. All images are for illustration purposes only. Share your story with us; maybe it will change someone's life. If you would like to share your story, please send it to info@amomama.com.
Subscribe if you like this story and want to receive our top stories!