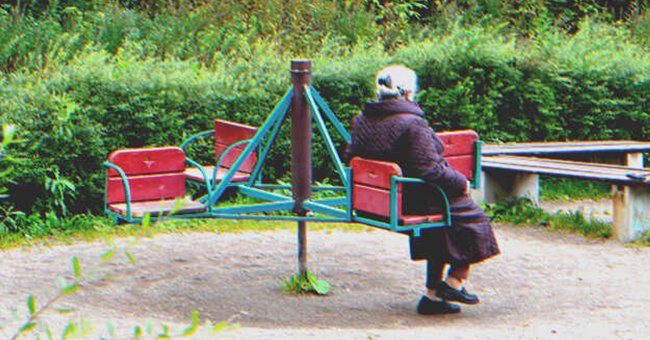 Shutterstock
Janitor Sees Lonely Old Lady Sitting on Carousel in Tears, He Approaches and Recognizes Her Face — Story of the Day

A concerned janitor approaches a lonely old lady crying while sitting on a carousel. When he looks at her face, he is surprised to see someone from his distant past.
Bobby was a 40-year-old man who loved nature and animals. He was married, but he and his wife had no children. Although they wanted kids, they could not have any, and they put adoption plans on hold for quite a while.
To be closer to nature, he and his wife Maria lived in a small house near the forest. Bobby would walk to the nearby nature park where he worked as a janitor every day. To him, the job allowed him to take care of nature.
One morning, Bobby was sweeping the floor and humming a melody. Suddenly, he noticed a lonely elderly woman sitting on the carousel nearby. It was so unusual to see an old woman there, as, in just a couple of minutes, children would be flocking the area.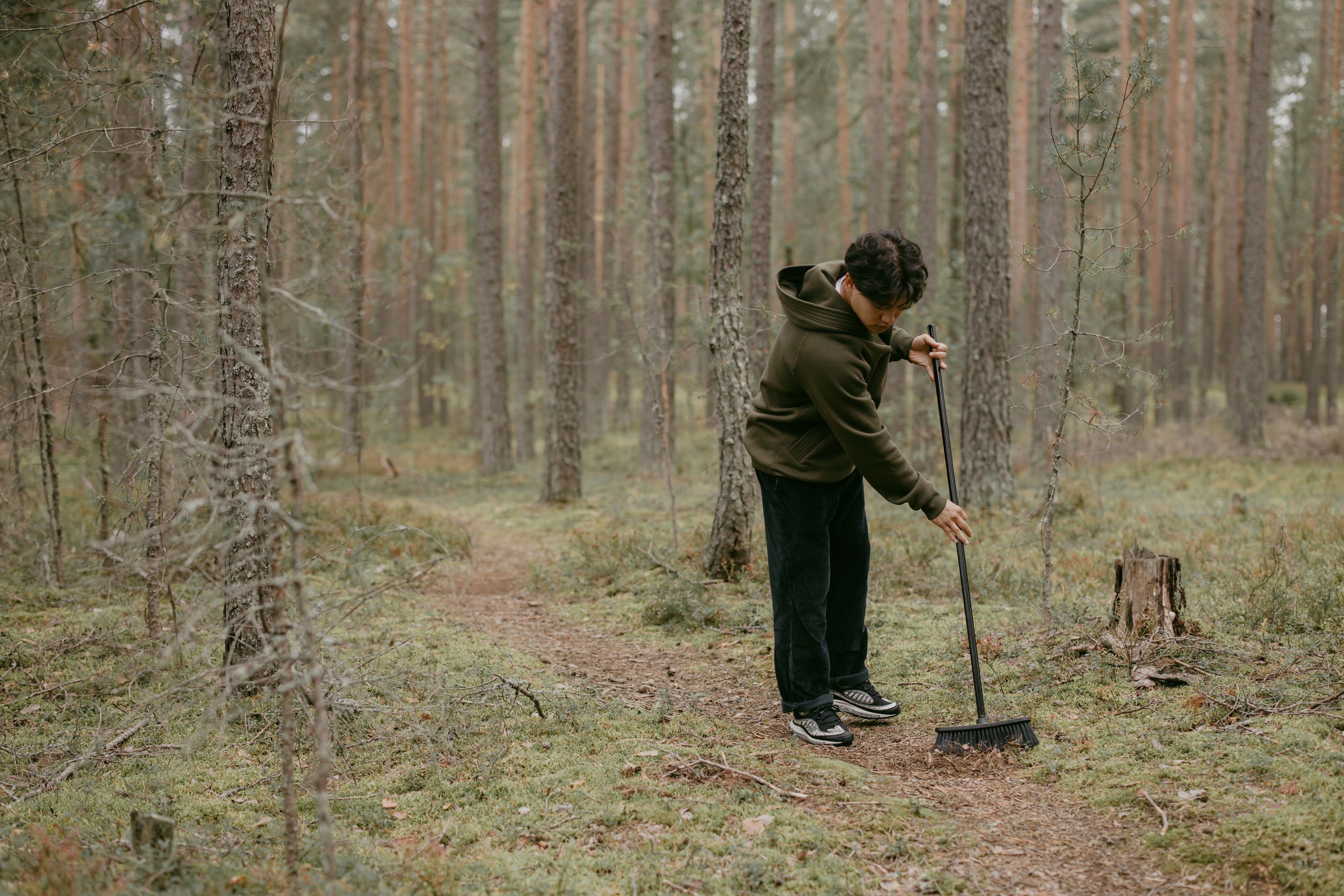 Bobby worked as a janitor at a nature park. | Source: Pexels
Bobby stopped humming and realized that the woman was crying. He decided to approach her to ask if she needed help. "Are you alright, ma'am?"
He stood in front of her until the woman looked up. He almost dropped his broom when he saw the woman's face, realizing he knew the old woman.
"Mrs. Higgins? Is that you?" Bobby asked in surprise.
The old woman did not immediately recognize Bobby. He would later learn she was suffering from memory loss. "It's me, Bobby Walters! I used to live beside you. We were neighbors!" he told her.
Mrs. Higgins wiped her tears and tried hard to remember Bobby who decided to give her more details to jog her memory.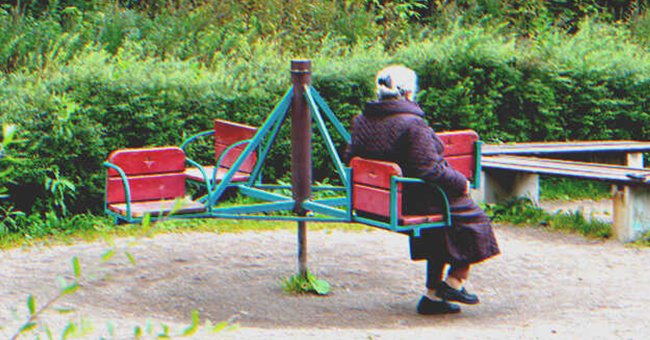 Bobby recognized the old woman as his old neighbor. | Source: Pexels
"Remember, Mrs. Higgins, my parents always worked, so they would leave me with you all afternoon. You and I would stay in the garden all day, watering your plants, and we would have fun picnics!" he exclaimed, suddenly excited looking back at his childhood.
It was then that Mrs. Higgins finally remembered him. "My sweet Bobby!" she said, opening her arms to embrace him. "How are you, sweet boy? Do you still have that sweet tooth?" Mrs. Higgins asked.
Bobby smiled. "I sure do. Nothing compares to the freshly baked cookies you made. I still think about them sometimes," he admitted.
After some reminiscing, Bobby decided to check up on Mrs. Higgins. "What's the matter? Why are you out here crying?" he asked her.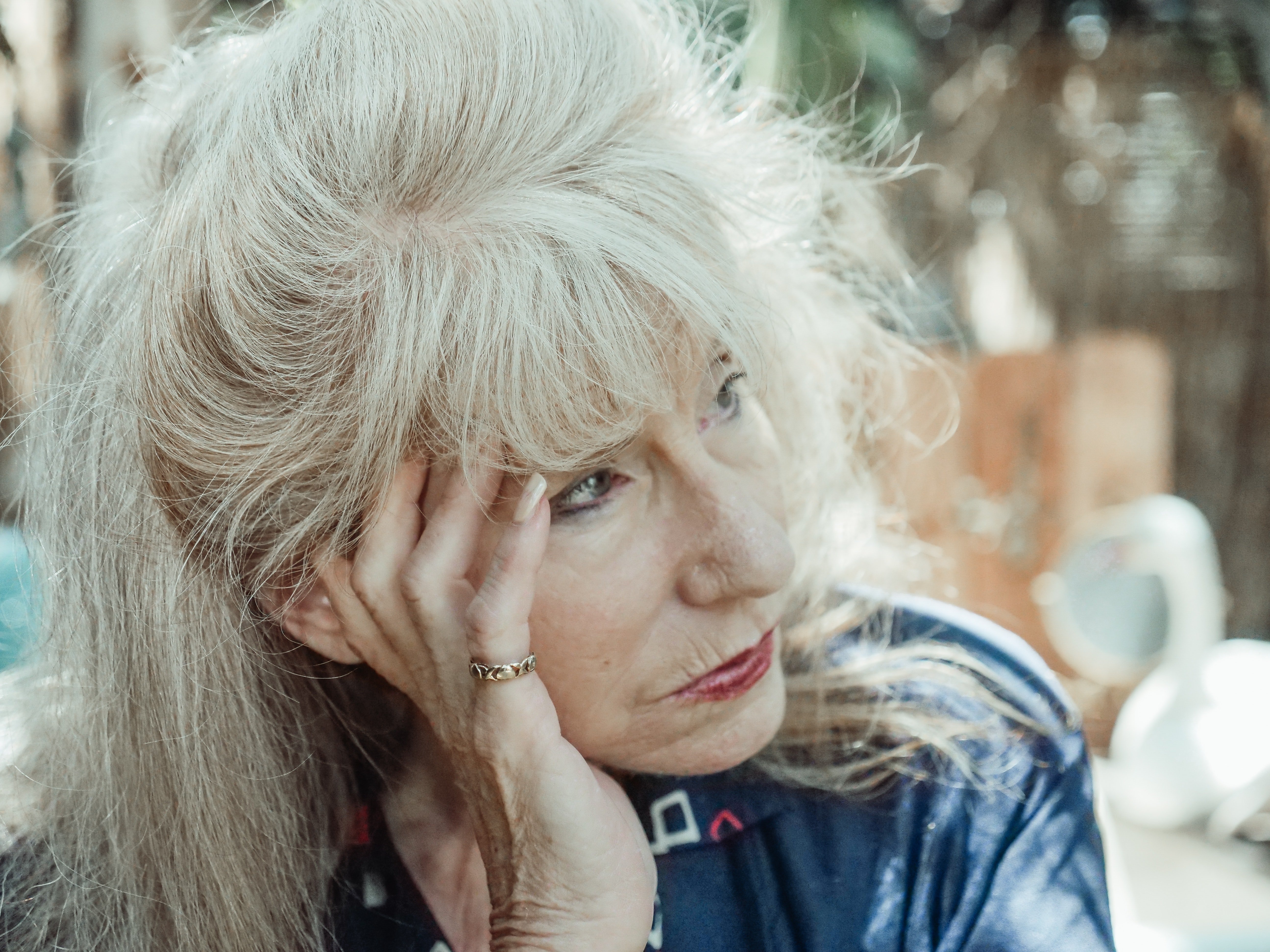 Mrs. Higgins was worried about something, and Bobby wanted to figure out why. | Source: Pexels
"Just a month ago, my daughter died when she gave birth to my grandson. The baby's father abandoned them even before my daughter could give birth," Mrs. Higgins explained. "I was taking care of my grandson until two weeks ago when the social workers deemed I was not fit to care for a child. You see, I'm suffering from memory problems, Bobby."
"Where did they take your grandson?" Bobby asked, growing concerned for the poor old lady.
"I don't know. They took him to a foster family, but I can't remember where. I'm trying to find him, but I got lost and found myself here, in the park," Mrs. Higgins said, tears filling her eyes again.
Bobby was determined to help Mrs. Higgins. He promised that he would help her search for her grandson so they could be reunited.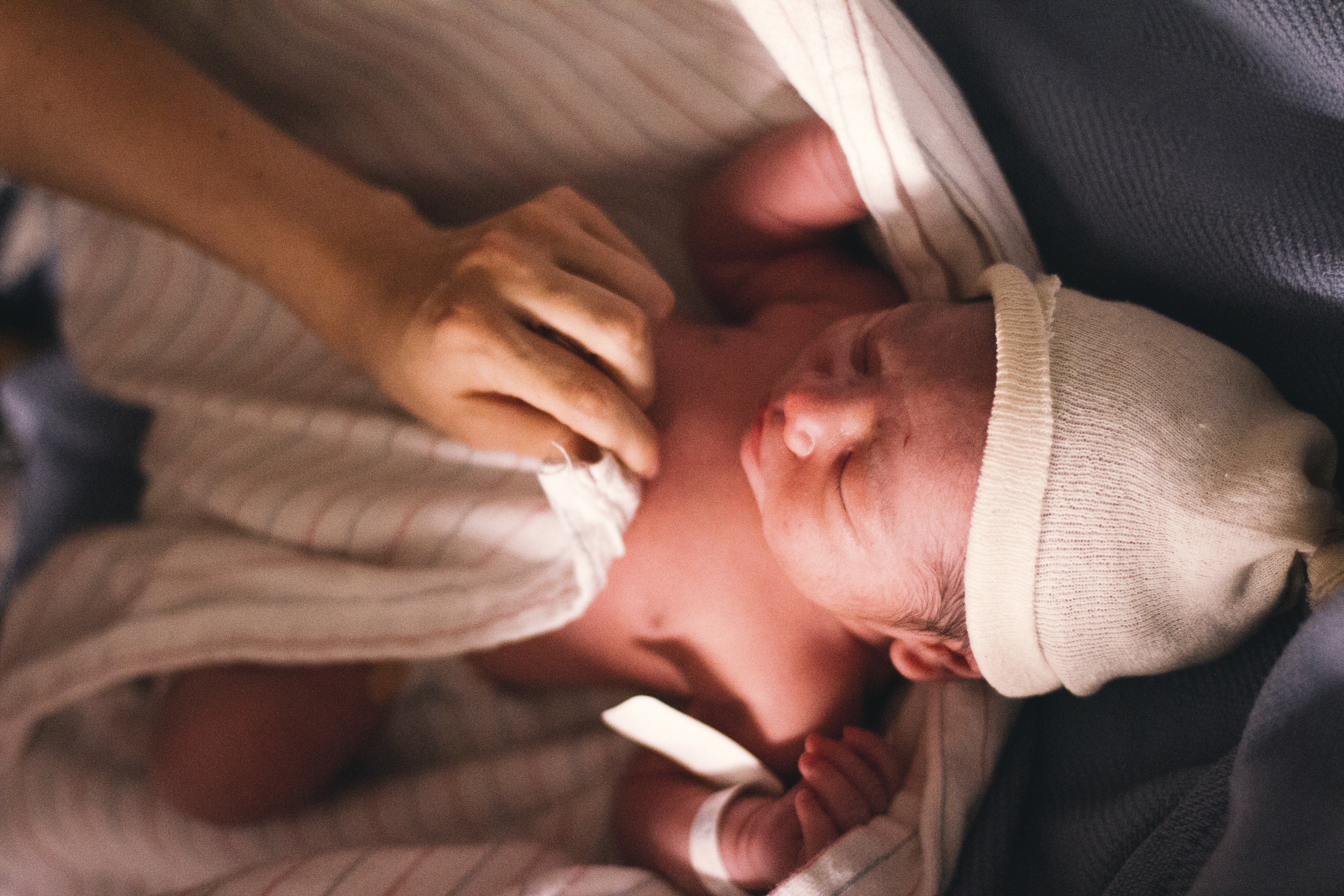 Bobby promied Mrs. Higgins that she would see her grandson again. | Source: Pexels
That day, Bobby walked Mrs. Higgins home. He promised he would come back when he had news of her grandson. When he got home to his wife, he shared the old lady's story, and Maria started to help him in his search.
Bobby and Maria found the baby in foster care. A large family took him in, but they were not keen on adopting the child and planned to send him back to an orphanage.
This did not sit well with Bobby and Maria, and they decided to adopt the child. Once the adoption was finalized, he carried the boy, whom he named Richard, and took him to Mrs. Higgins.
Mrs. Higgins cried upon seeing her grandson. However, reality started to dawn on her, and she realized the court would never allow her to get legal rights over the boy.
"I adopted him, Mrs. Higgins," Bobby revealed. "I named him Richard."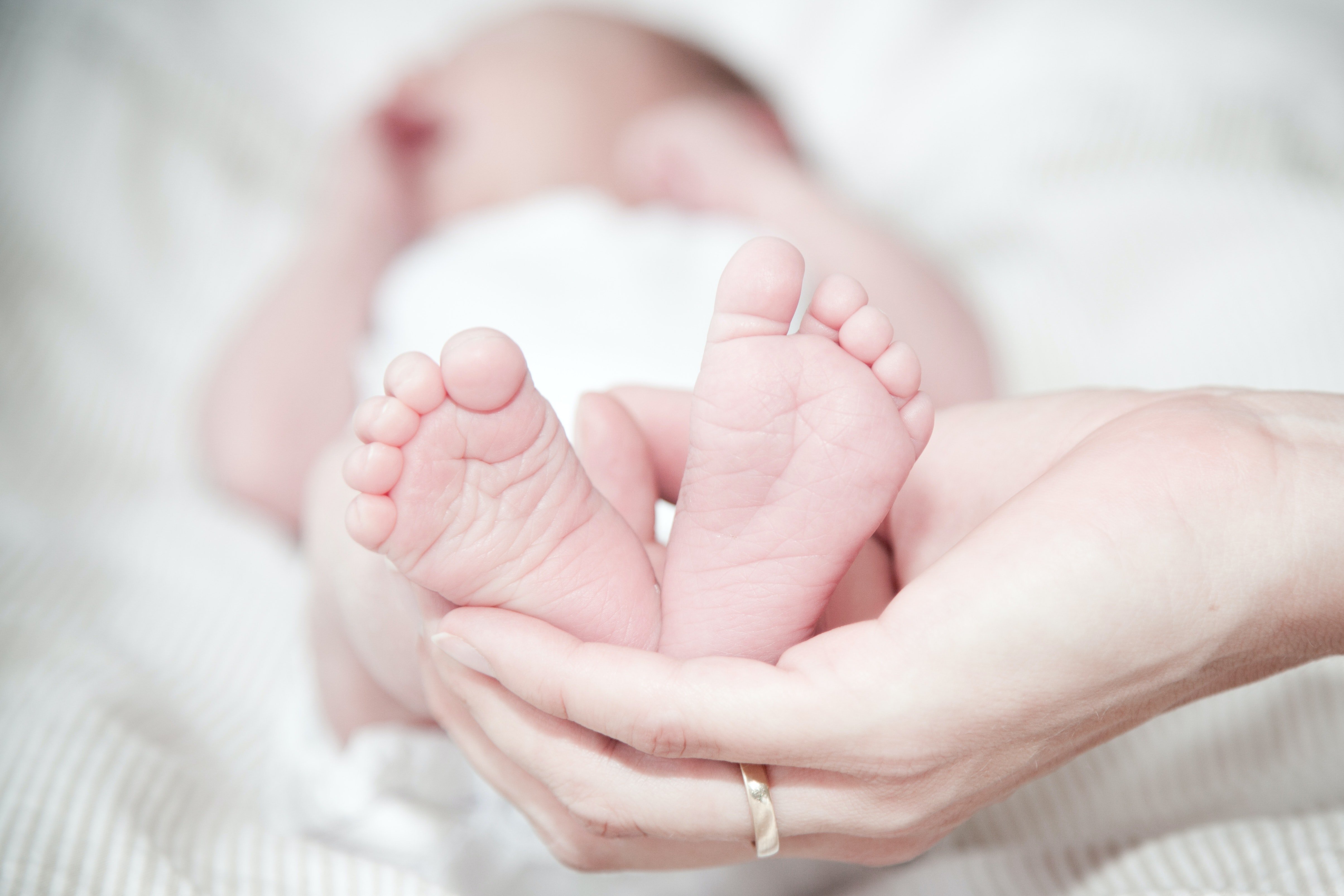 Bobby and Maria decided to adopt the boy so that Mrs. Higgins could see him again. | Source: Pexels
Mrs. Higgins was in awe. She always prayed that her grandson would end up in good hands, and she was glad that it'd be Bobby who would raise the young boy.
"If you'd like to, we would love to have you live with us. It's not safe for an old lady to be living alone. My wife and I would be happy to take care of you. You can take care of your grandson, too," Bobby told Mrs. Higgins who couldn't stop crying. She was so happy with how things unfolded.
Bobby shook his head. "It's the least I could do, Mrs. Higgins. You had taken care of me all those years, and now it's my turn to care for you."
What can we learn from this story?
Never forget those who helped you. Mrs. Higgins was a big part of Bobby's childhood, raising him while Bobby's parents were busy. A lot of his happy memories were because of her, so he wanted to give back to her in any way he could.
Whenever you can, be a blessing to others. Bobby and his wife Maria had always wanted children. When they found out that Mrs. Higgins wanted to take care of her grandson but was not eligible to, they decided to step up and help.
Share this story with your loved ones. It might inspire them and make their day.
If you liked this story, you might like this one about an old man who was banned from his granddaughter's wedding after his children found out he worked as a janitor.
This account is inspired by our reader's story and written by a professional writer. Any resemblance to actual names or locations is purely coincidental. All images are for illustration purposes only. Share your story with us; maybe it will change someone's life. If you would like to share your story, please send it to info@amomama.com.
Subscribe if you like this story and want to receive our top stories!