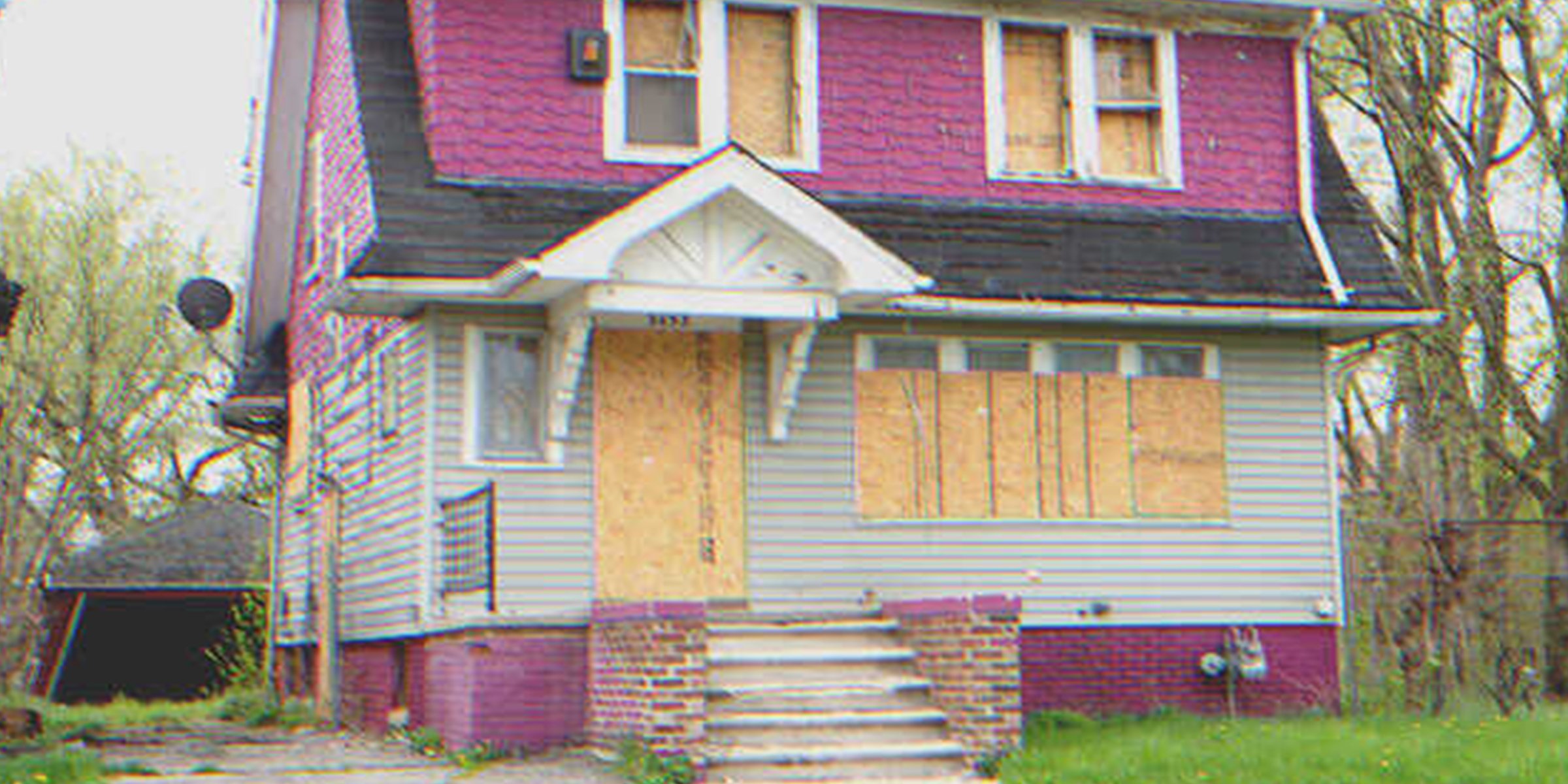 Shutterstock
Married Couple Buys an Old House, Hears Children Talking in the Basement at Night — Story of the Day

A married couple named Sandra and Michael moved into an old house, only to hear children's voices at night coming from the basement. They decided to find out whether or not they were imagining the voices and were surprised with their discovery.
Sandra and Michael had been married for six years but could not conceive children. Although they both wanted to become parents, their doctor told them it would be impossible since they were both infertile.
At one point, Sandra blamed herself for not being able to have children. She became paranoid, thinking Michael would leave her and find a woman who could give her children.
But Michael constantly reassured his wife of his loyalty and spent a lot of time with her. They would take frequent vacations together whenever work permitted.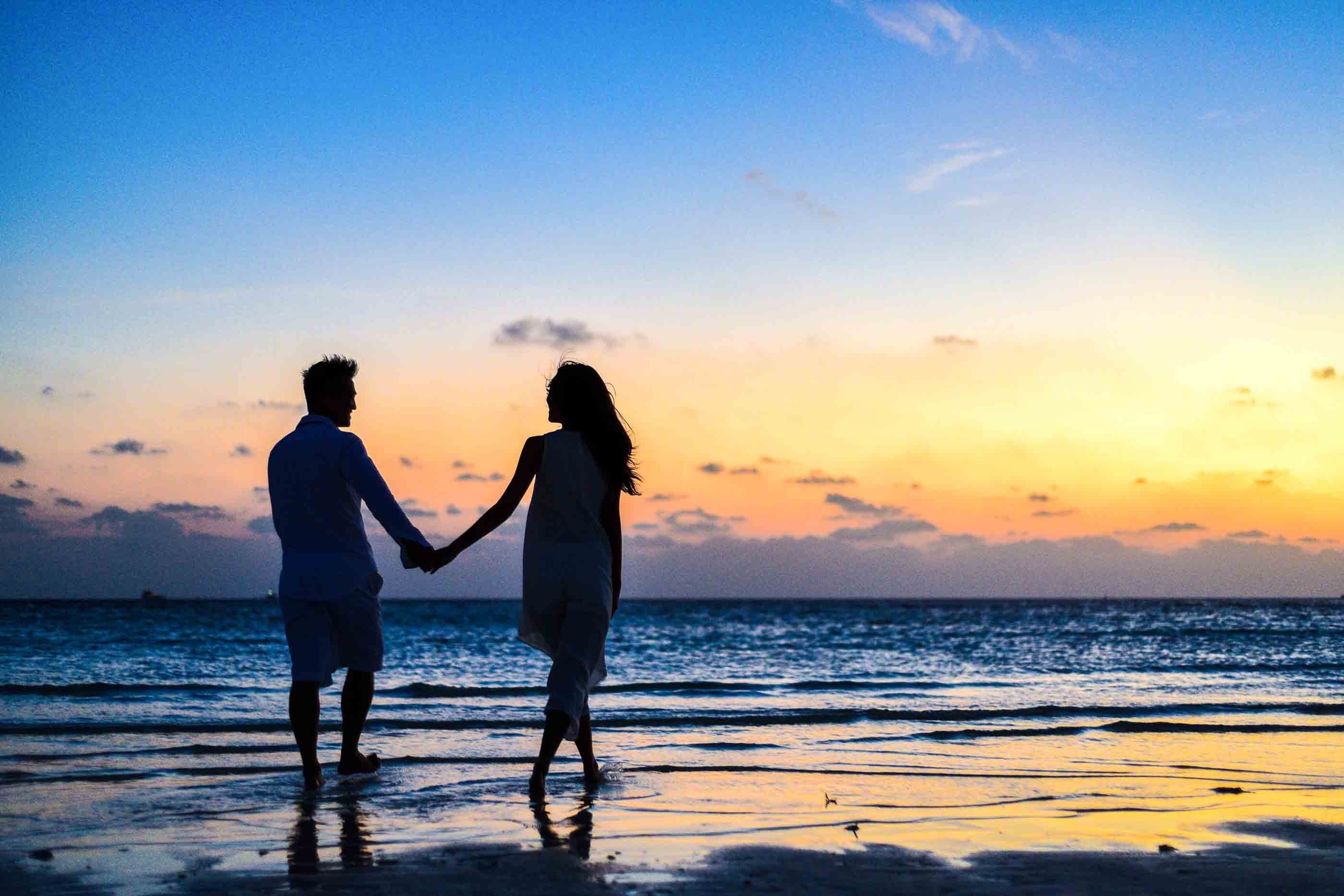 Sandra and Michael spent a lot of time together as they had no children. | Source: Pexels
When Michael was able to save up enough money to buy himself and Sandra a country home, he bought an old house with a large garden where they could enjoy the fresh air away from the polluted city and do as they please with their garden.
During their first week in the new home, Sandra suddenly woke up in the middle of the night after she thought she heard voices. "Did you hear that Michael?" she asked.
"Heard what, honey?" Michael responded. Sandra fell silent and told him she could hear children's voices coming from the basement.
"It's 10 PM, maybe you're just dreaming. Go back to sleep, honey," he said, hugging his wife as they both fell asleep again.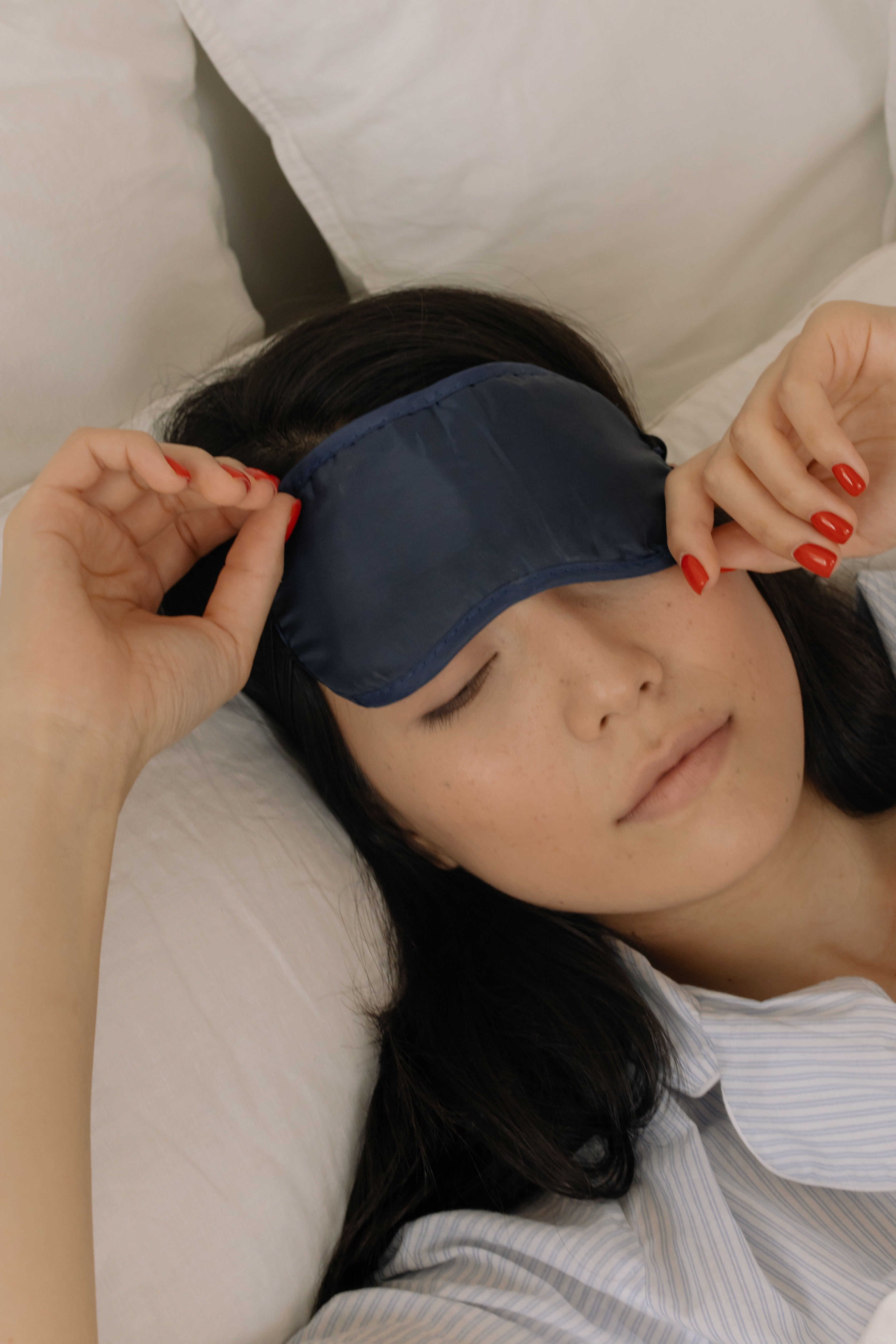 Sandra woke up in the middle of the night after hearing the sound of children's voices. | Source: Pexels
The next morning, while Michael was at work, Sandra decided to check out the basement, but when she tried to open the door, it was locked.
That night, she heard the same voices again. "Michael, I can hear children's voices coming from the basement again. I have a bad feeling about this, and it's scaring me," she said, waking her husband up.
This time, Michael tried to listen closely. However, he did not hear anything and decided to go back to sleep. Sandra started to think that she was going crazy. "I can't be making this up!" she thought.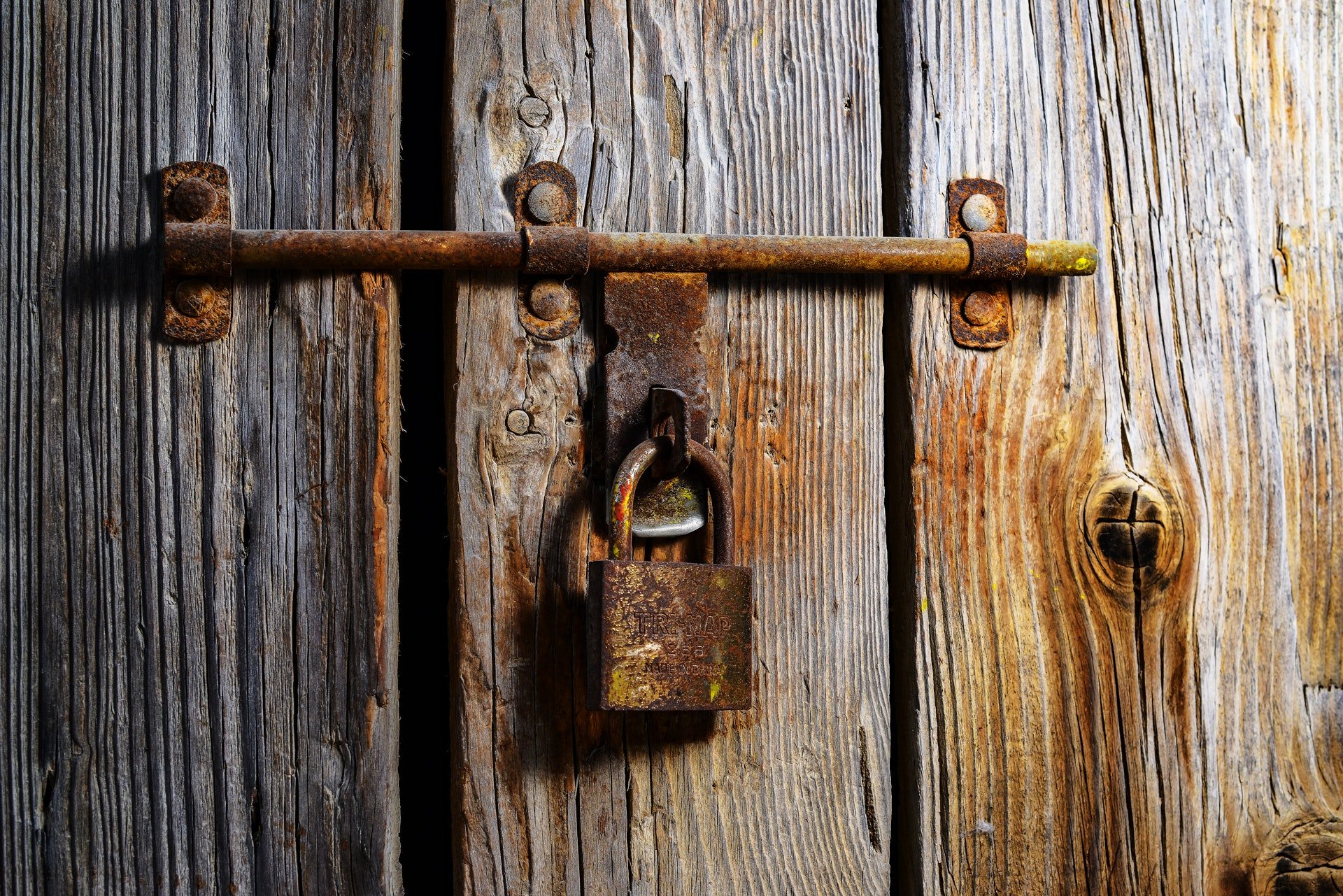 Sandra checked the basement and saw that it was locked. | Source: Pexels
However, the following day, Michael admitted during breakfast that he also heard the voices as he was getting ready in their room. "I finally heard the sounds, honey. You weren't imagining them," he told her.
"I tried going down the basement yesterday, but the door was locked. Do you have the keys?" Sandra asked, wanting to get to the bottom of the mystery.
They soon realized that neither of them had a copy of the key to the basement. The only person who likely had one was Morris, the old man who used to be a caretaker for the house.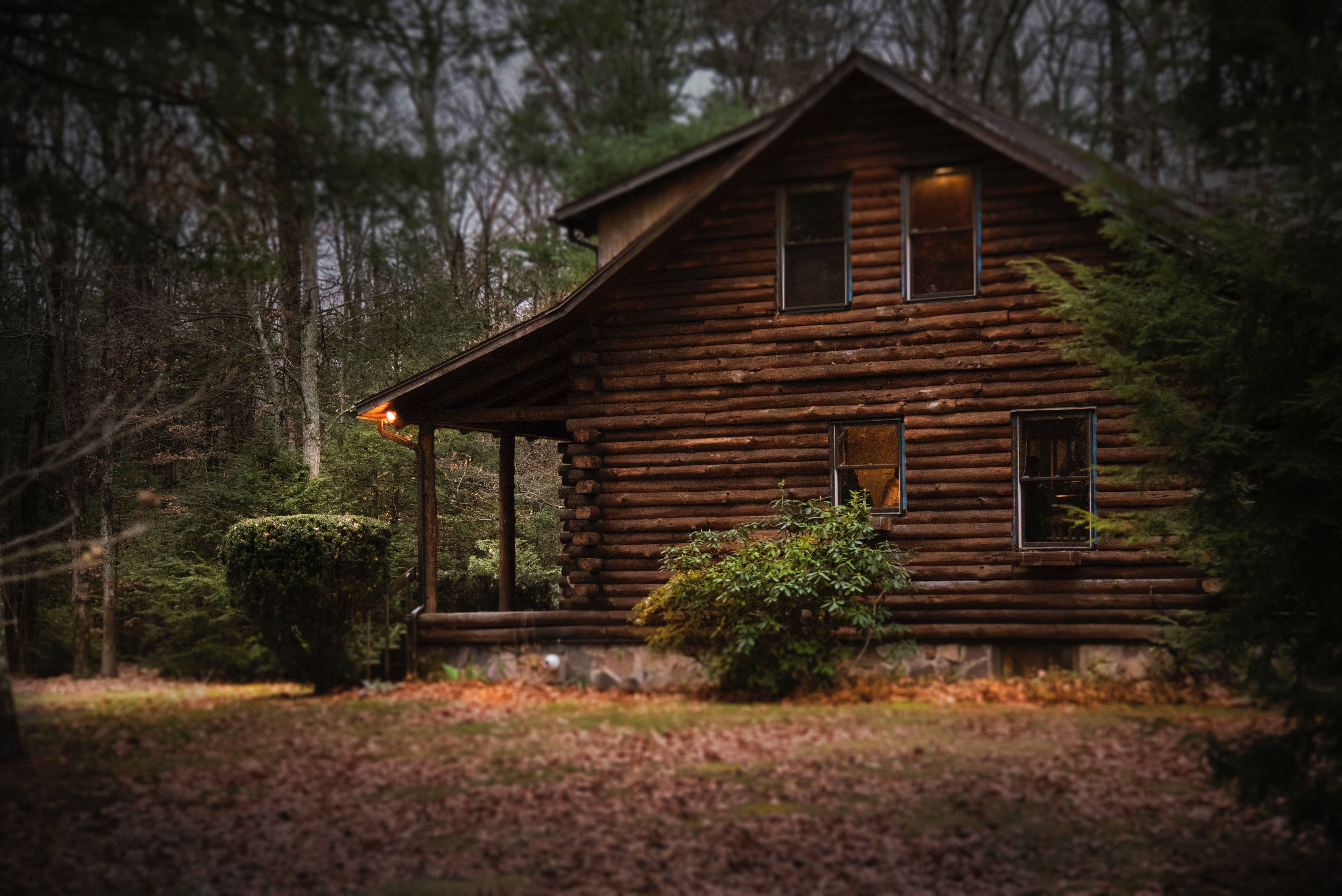 Michael and Sandra went to the caretaker's place. | Source: Pexels
Michael and Sandra decided to pay Morris a visit. He lived in a small barn nearby and was the trusted caretaker of all the mansions and farm homes in the neighborhood.
When they got to his barn, Morris was nowhere to be found. However, as they were about to leave, Michael noticed a bunch of keys on a table outside of the barn. One particular key that he saw was labeled 'Oakwood basement,' and he instantly knew it belonged to their house.
"We live on Oakwood Street. I'm sure this is it. Come on, let's head home and give it a try," Michael told Sandra and they went straight to the basement when they got home.

Michael and Sandra went to the basement and saw two children. | Source: Pexels
It was indeed the right key, and when Sandra and Michael opened the door to the basement, they were surprised to find a makeshift dollhouse and a wooden horse swing. "It's like a children's playroom," Sandra observed, making her even more curious about the sounds she heard.
That night, Sandra and Michael didn't sleep until they heard the voices again. They rushed to the basement and saw two children, a girl and a boy, playing with the toys. They looked to be about seven to nine years old.
The children were frightened at the sight of Sandra and Michael and immediately ran towards a back entrance that Sandra and Michael never knew existed. They ran after the kids and realized they were headed towards Morris' barn.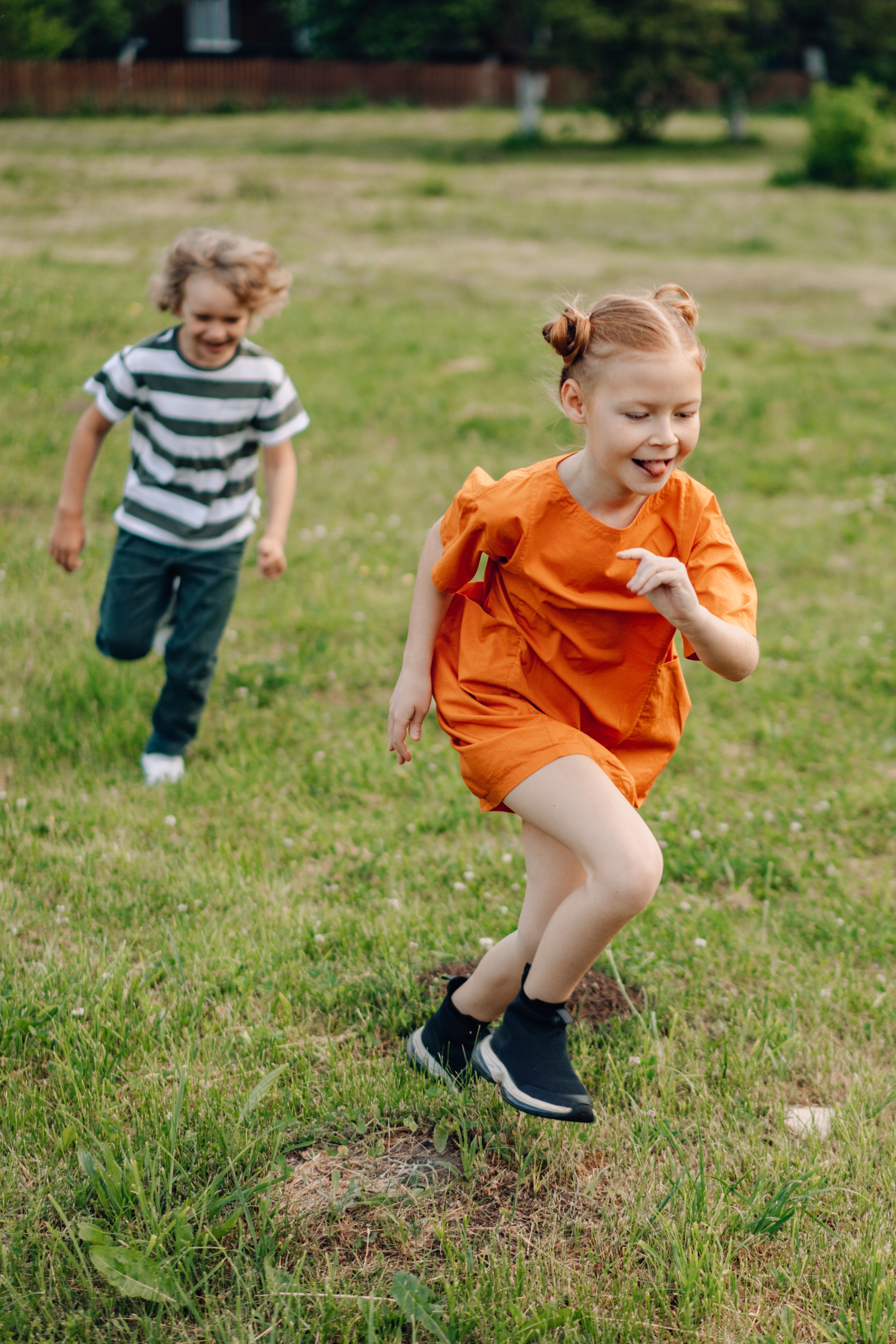 The two children ran away when they saw Michael and Sandra. | Source: Pexels
"Are they Morris' kids?" Sandra asked Michael as they approached the home of Morris, who was surprised to see them. "Mr. and Mrs. Adams, what a surprise!" he said.
"I'm sorry for barging in on you, Morris," Michael apologized. "It's just that my wife and I have been hearing children's voices from our basement, and today, we found two children there. We ran after them and they came here," he explained.
Morris smiled and nodded his head. "I'm sorry, have they been bothering you?" he asked.
"You know these children, Morris? Are they your grandkids perhaps?" Sandra asked.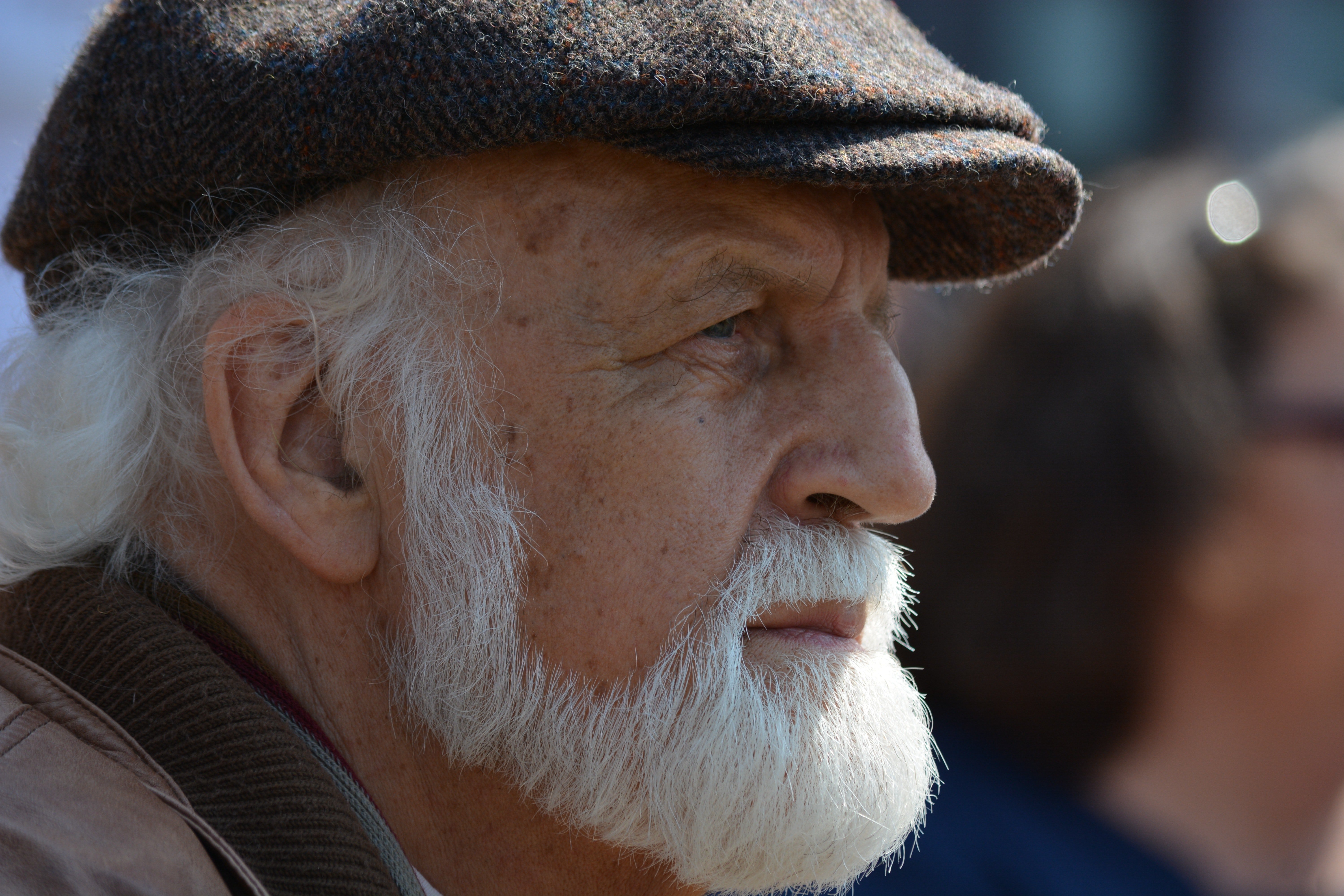 Morris explained the situation of Eva and Ethan. | Source: Pexels
Morris shook his head and invited Sandra and Michael inside his barn. He poured them cups of tea, as it was cold outside, then he started to share the story of the children.
"You see, those two children over there, their names are Eva and Ethan. They were abandoned by their mother a while back and I took them here. Social services came, but they refused to go with them. They ran away and hid in the Oakwood basement until social services left," Morris explained.
"The Oakwood basement has been their safe space for months. I don't think they realized you were living there. I'm sorry, I didn't realize they would still sneak in there and play," he apologized.
"There's absolutely no need to apologize, Morris. They look like nice, well-behaved children," Sandra smiled, glancing at the two children who were hiding behind the door. "They can continue playing in the basement. They don't have to sneak in at night – just let them come in the morning or afternoon as it's safer for them."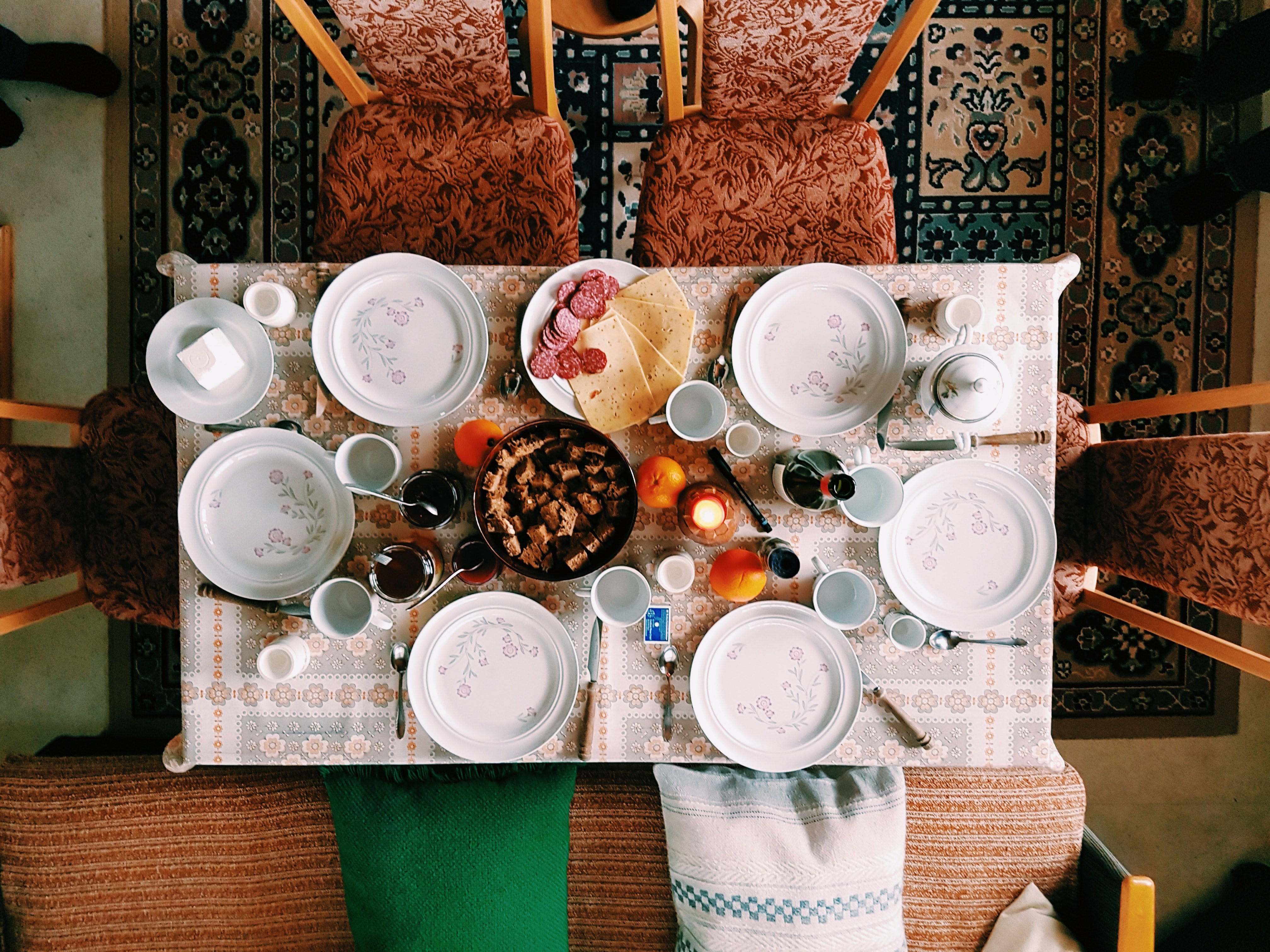 Sandra and Michael welcomed the children and Morris into their home. | Source: Pexels
Since then, Sandra welcomed the children into their home through the front door. They no longer had to sneak in, and she would prepare food for them to eat while they played.
Soon, Sandra began to grow attached to the children, seeing them as the children she never had. Eva and Ethan grew to love Sandra and Michael as well, and they would stay in the Oakwood estate the entire day until Morris picked them up at night.
Eventually, Sandra and Michael realized that Eva and Ethan might have been their gift from God. They asked Morris if it would be possible for them to adopt the kids.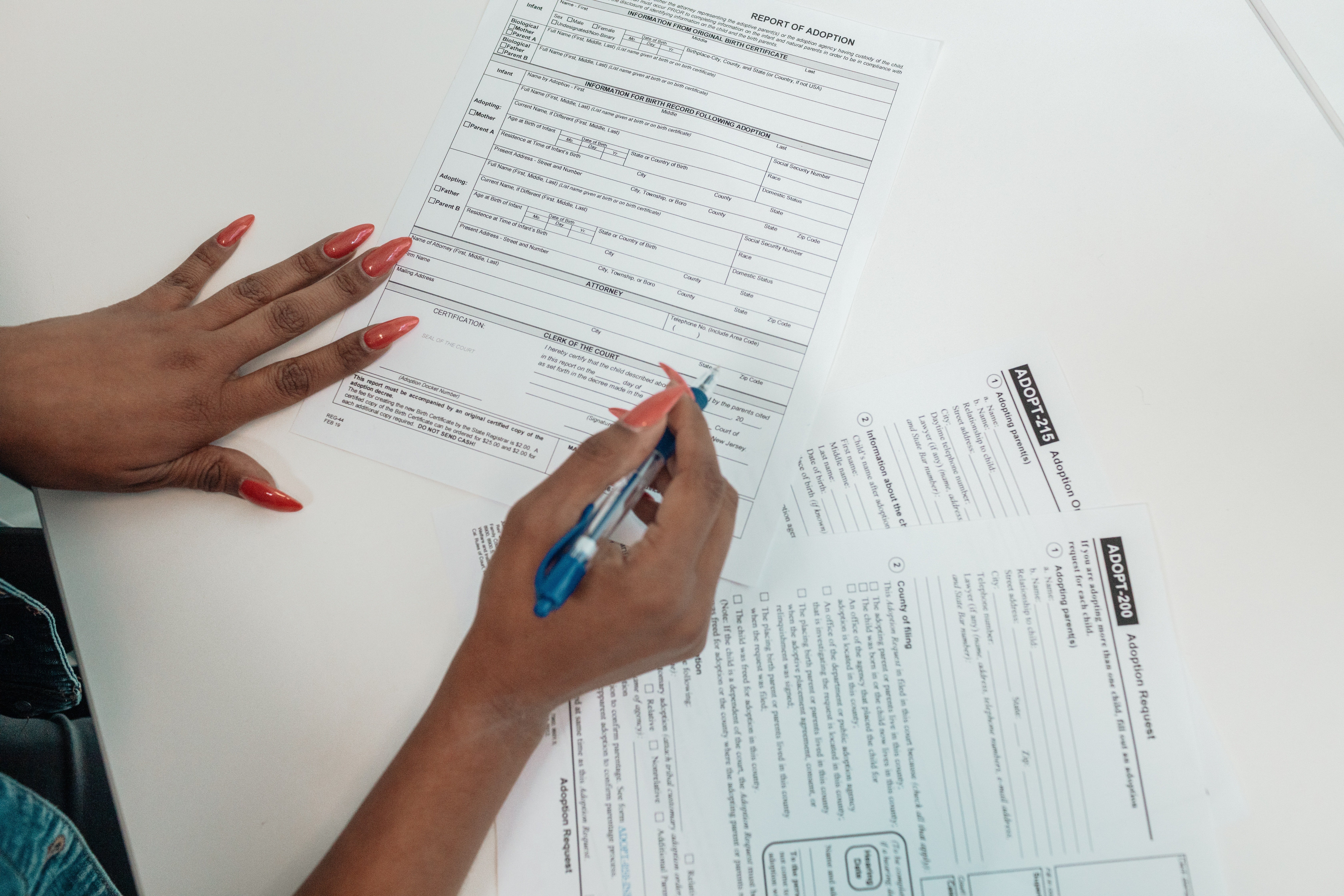 Sandra and Michael went through the adoption process to adopt Eva and Ethan. | Source: Pexels
When Eva and Ethan heard about Sandra and Michael's plan, they were delighted. However, they felt sad that they would no longer be under Morris' care.
Sandra and Michael worked towards adopting the children, fixing all the necessary paperwork needed for them to do so. And during Eva and Ethan's first night with them, the couple surprised them by letting them know that Morris would be living with them, too.
"Our family is complete," Eva told them during their celebratory dinner, holding hands with her brother as she spoke. Morris couldn't help but smile, too, as not only did Eva and Ethan find a family to take care of them, but Morris found a family for himself, too.
What can we learn from this story?
It's never too late to build the life you want. Sandra and Michael accepted the fact that they wouldn't have children until they met Eva and Ethan. They realized that God had given them an opportunity to be parents, and they took that chance and started a new life with their family.
Children and the elderly deserve attention and care. Morris wanted to make sure that Eva and Ethan went to responsible, loving adoptive parents in case something happened to him. In the end, he was surprised to find out that not only did Eva and Ethan find loving parents, but Morris found a family for himself, too.
Share this story with your loved ones. It might inspire them and make their day.
If you liked this story, you might like this one about a dad who discovers his 12-year-old daughter would visit an abandoned house every day.
This account is inspired by our reader's story and written by a professional writer. Any resemblance to actual names or locations is purely coincidental. All images are for illustration purposes only. Share your story with us; maybe it will change someone's life. If you would like to share your story, please send it to info@amomama.com.
Subscribe if you like this story and want to receive our top stories!