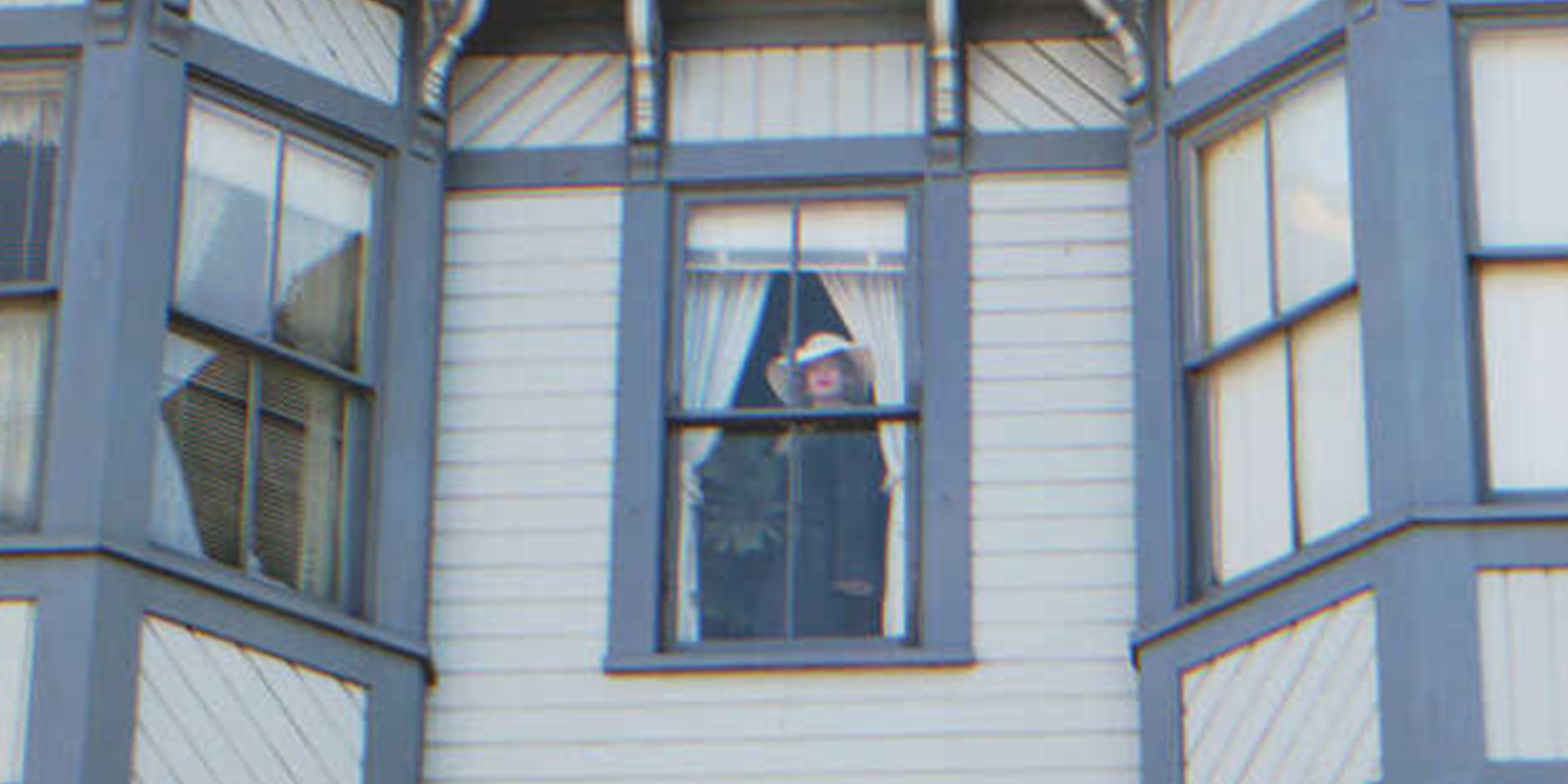 Flickr/Ruth Hartnup
Lonely Old Man Returns Home after Shift and Sees Beautiful Young Lady By the Window of His House – Story of the Day

When an older man arrives home from work one day, he is surprised to see a beautiful young woman standing by his window. At first, he thinks he's imagining things because of his advanced age, but then the woman comes face-to-face with him...
Andrew was a 68-year-old businessman who had lived his entire life alone because he had never married or had children. However, he was extremely kind and friendly and adored children.
In the evenings, after returning from work, Andrew would often be found playing with his neighbors' kids or treating them to chocolates and candies. Other times, he'd be teaching kids to ride the bike, play baseball, and do a variety of other activities. It was as though those kids were his own.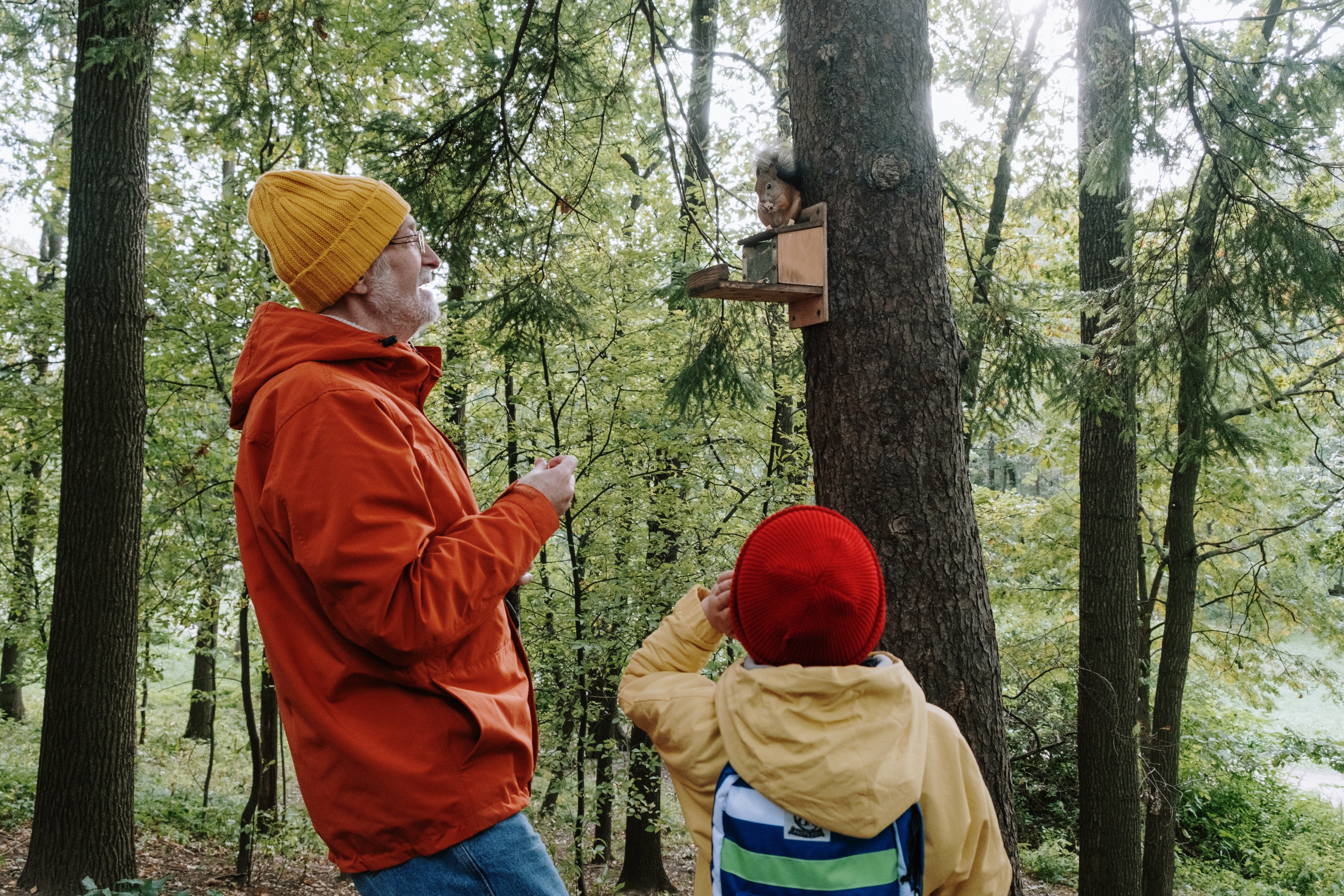 Andrew loved spending time with children. | Source: Pexels
But one day, when Andrew got home from work, he noticed something strange. There was a woman staring at him through the window of his house. She was incredibly gorgeous, and Andrew couldn't believe his eyes when he saw her.
"It's got to be in my brain! It can't be true!" he told himself, unable to believe his eyes, as he dashed inside and upstairs to the room with the window.
If you do one modest act of kindness for someone, you will be rewarded numerous times.
"Oh my god, Cynthia, is that you?" he asked, coming to a halt outside the room. The woman was now smiling at him and they stood face to face.
"IT IS ME, Andrew," she replied. "I kept the promise I made to you 18 years ago. Aren't you glad to see me?"
As Andrew heard those words, his past flashed before his eyes, and he couldn't hold back his tears.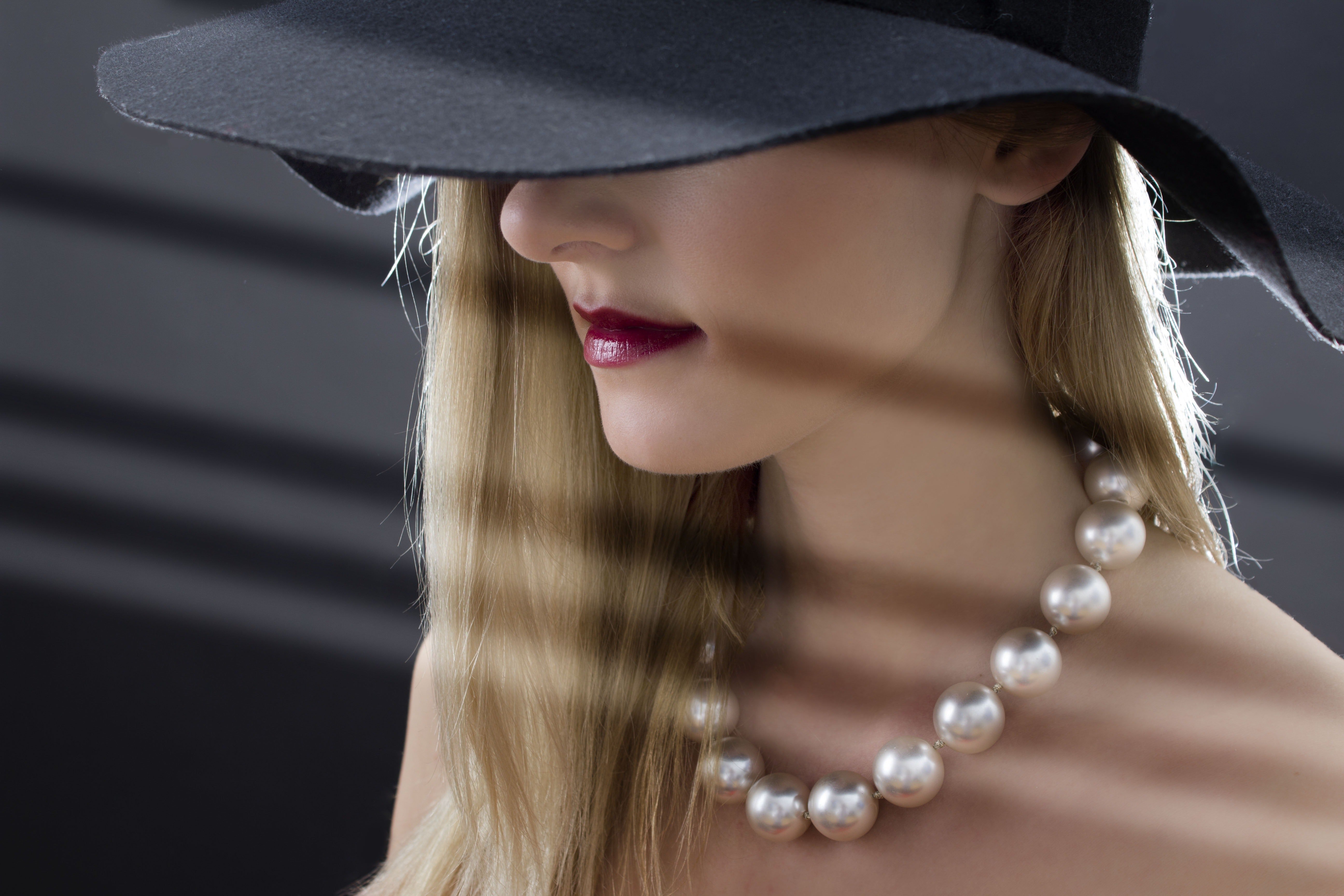 Andrew recognized the mystery woman. | Source: Pexels
Eighteen years ago, Cynthia was just a little six-year-old girl. She was lonely and had no friends. Even her parents disliked her. And it was all because she was born with a congenital deformity and had one hand missing.
Andrew was the only one who loved Cynthia and spent time with her. He would play with her in the evenings and console her when she was upset and crying, thinking she wasn't as good as other kids, which is why everyone despised her.
One day, Cynthia's parents did something horrible. They gave her up for adoption and decided to sell their house. Everyone who found out about it was astonished, including Andrew, who was Cynthia's next-door neighbor back then.
However, Cynthia was happy. She was happy that she was going to a new family where she would be loved. But when that day came, Andrew was sad because he would miss her.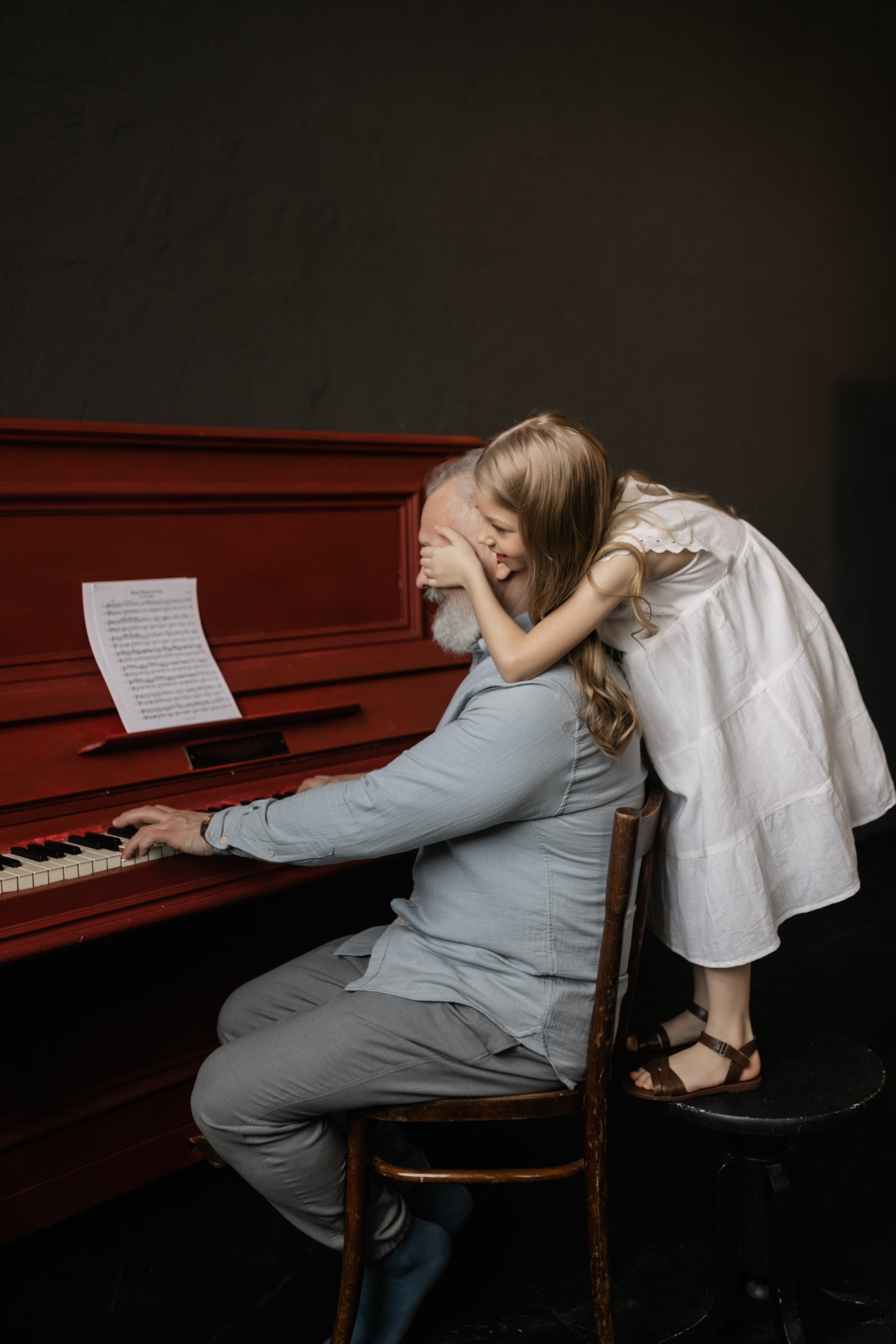 Cynthia and Andrew were pretty close. | Source: Pexels
As she was leaving, he hugged her and said, "I shall miss you terribly, Cynthia. If you ever need to find me, come here because I bought this house from your parents. I have already put my old home on the market so I could save your home. I wish you happiness wherever you go..."
With that, he took the spare key to the house and gave it to Cynthia. "This is your key to the house. You can come here at any time in your life, and my doors will be open for you. But in exchange, promise me that you will never give up, never listen to what strangers say to you, and always love yourself! Remember, if you love yourself, the rest of the world will love you too!"
Cynthia hugged him before waving goodbye, and Andrew was in tears that day, just as he was when he saw the gorgeous 24-year-old Cynthia standing in front of him in a stunning purple dress and Fedora hat.
"How have you been, Andrew?" she asked as she hugged him. "It's been a long time, hasn't it?"
"Oh, Cynthia, I can't believe that's you, sweetheart! Where were you all these years? I've missed you so much!"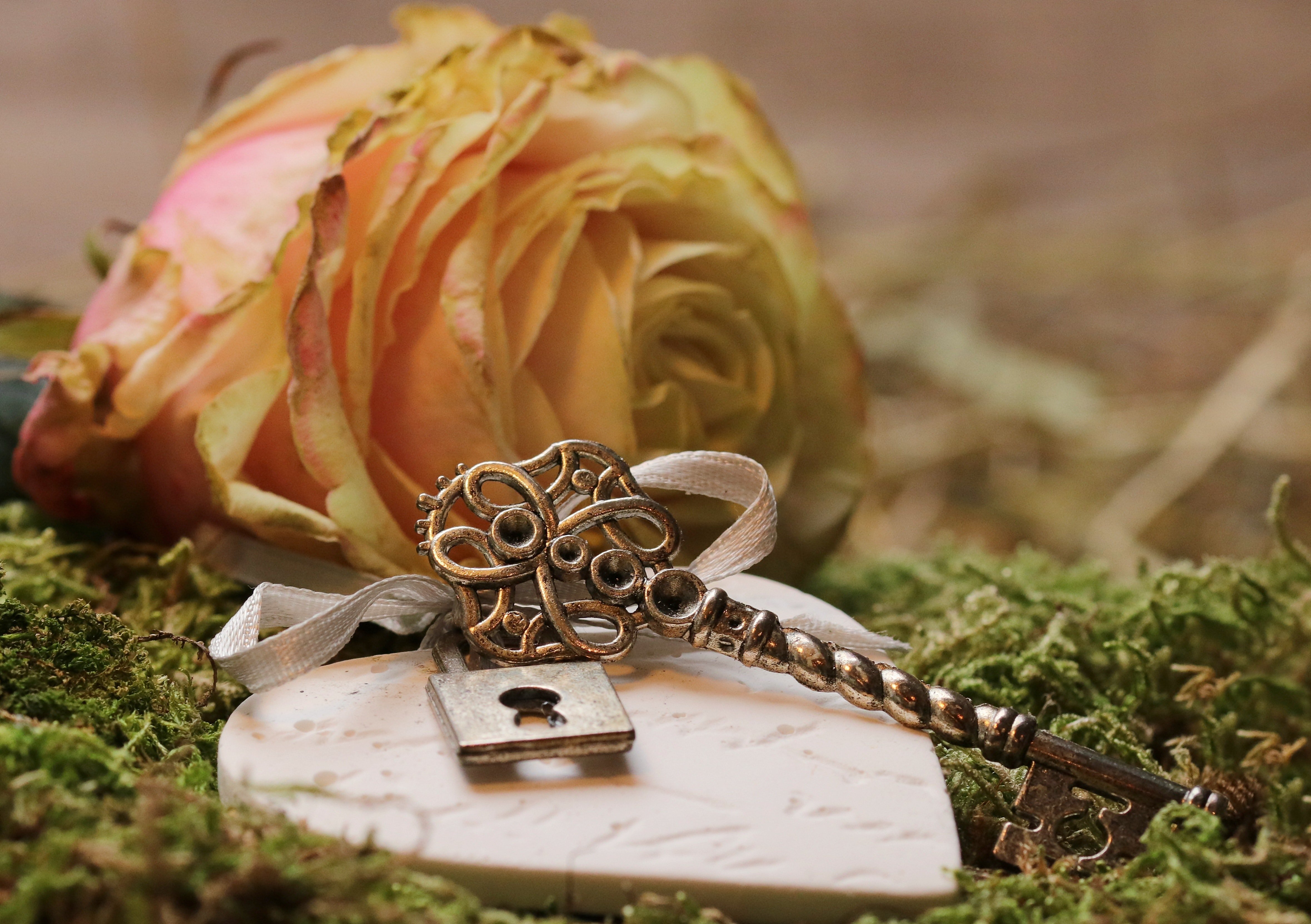 Andrew had given Cynthia a separate key to his house. | Source: Pexels
"I was in France, Andrew. A year after my adoption, my adoptive parents relocated there. All thanks to their support, I became a successful model. And I'm married to a businessman. I found the keys you gave me one day and I knew I had to see you."
At that moment, she pulled a pair of keys from her coat and handed them to Andrew while holding both his hands. "Now I'd like you to promise me something..." she said. "This is the key to my house on the French Riviera. Just know that you can come to me at any moment and my door will always be open for you. You must agree to visit me every Christmas and New Year!"
"Oh, I - I would love to…I would love to, sweetheart," he said and hugged her.
That year and every year after, Andrew spent Christmas and New Year at Cynthia's house with her husband and parents, who regarded him as a part of their family.
What can we learn from this story?
Love yourself no matter what others say about you. No one wanted Cynthia around as a child, which made her feel bad about herself. But Andrew always told her to love herself, and one day she broke through all the barriers by becoming a famous model.
If you do one modest act of kindness for someone, you will be rewarded numerous times. Andrew helped Cynthia as a child, so she didn't feel abandoned and hated. When she grew up, she embraced Andrew as her family to alleviate his loneliness.
If you enjoyed this story, you might like this one about a cashier who rudely dismisses a rich lady for a mere $11 until a cleaning lady grabs him by the collar.
This account is inspired by our reader's story and written by a professional writer. Any resemblance to actual names or locations is purely coincidental. All images are for illustration purposes only. Share your story with us; maybe it will change someone's life. If you would like to share your story, please send it to info@amomama.com.
Subscribe if you like this story and want to receive our top stories!