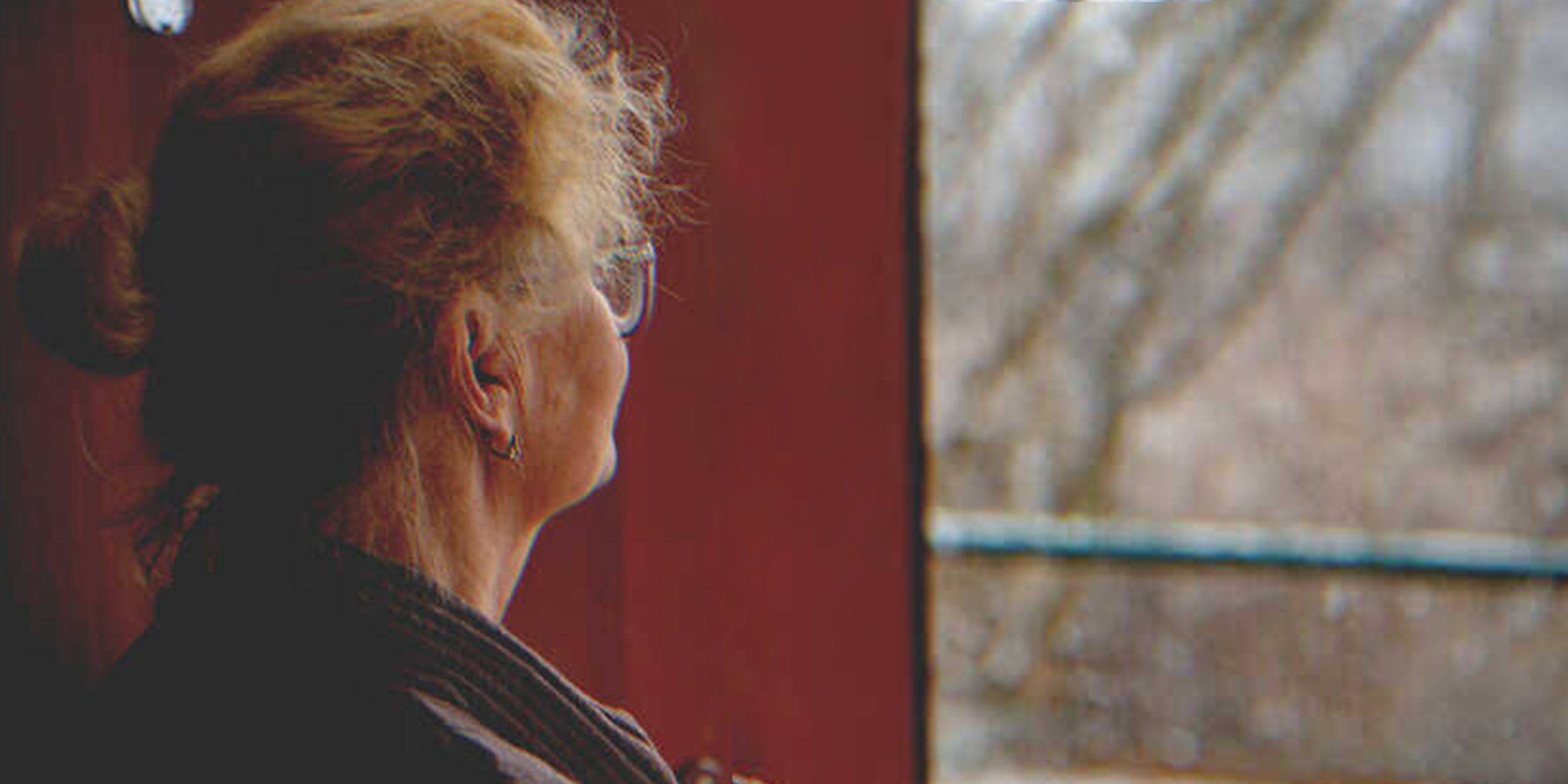 Shutterstock
Widowed Teacher Quits Her Job & Refuses to See Anyone until She Hears a Knock on Her Door – Story of the Day

A widowed teacher who closed herself off after quitting her job hears a knock on her door one morning that turns her life around in ways she had never imagined.
Janet Parker was a cheerful woman who loved her job as a teacher. But everything changed the day her husband, Edward, died of a heart attack, leaving her alone.
Janet and Edward didn't have any children, so her profession gave her the impetus she needed to keep going. But once Edward died, nothing made sense to Janet. She couldn't cope with his loss and cut herself off from everything.
She eventually stopped hosting her neighbors and friends and refused to let anyone into her home. Rumors had it that she had completely lost it after losing Edward, which was why she wouldn't interact with anyone.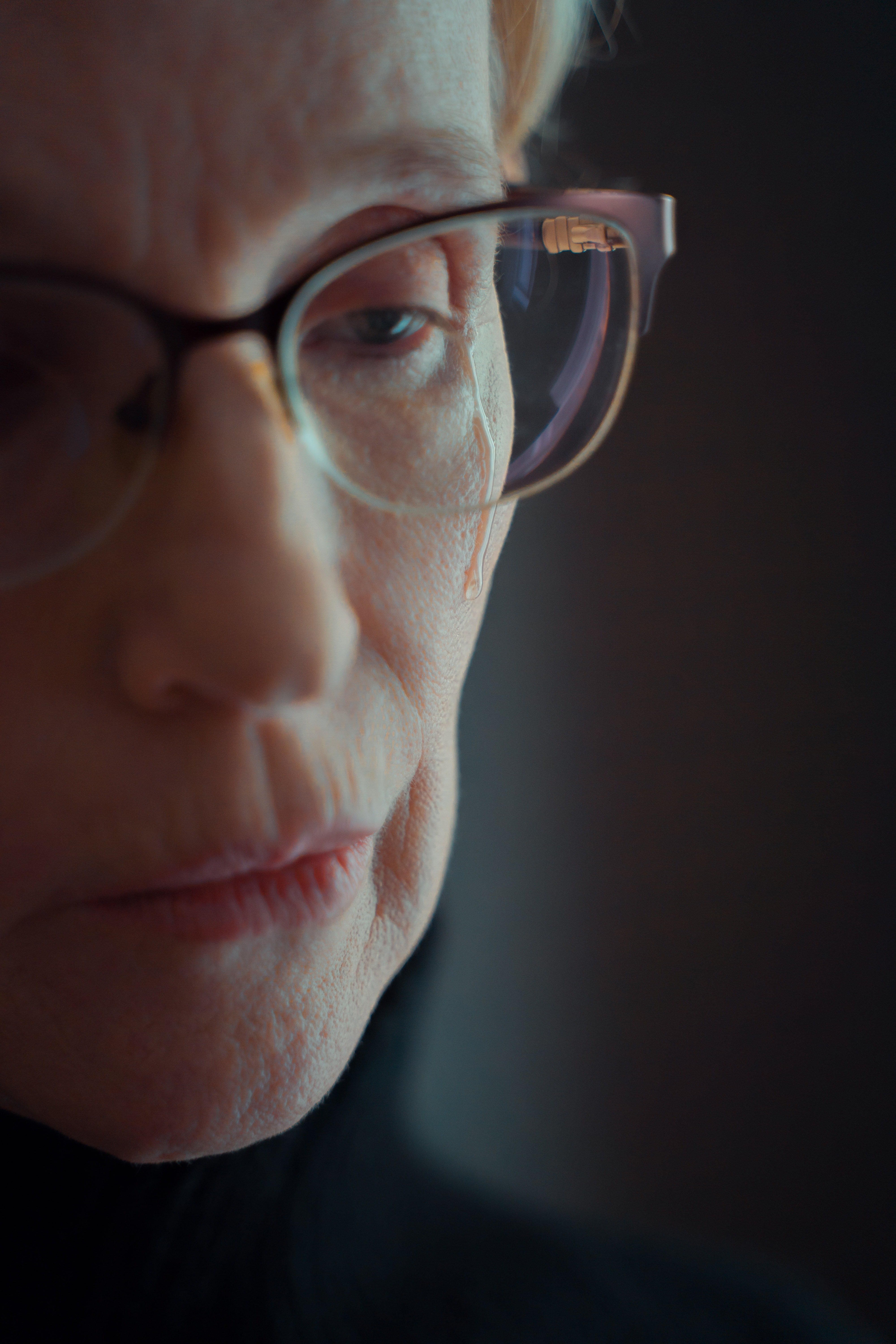 Janet was devastated after losing Edward. | Source: Pexels
One morning, Janet was in the kitchen making tea when she heard a knock on her door. She never opened her door to anyone, so she ignored the knock, thinking the unexpected visitor would soon leave. However, that didn't happen.
The knocks continued, followed by the constant ringing of her doorbell, giving Janet a headache.
"Who is this person bothering me so early in the morning?" Janet was furious as she marched to her living room window, holding the teacup in her hands.
Losing a loved one is not easy, but try to find that small dose of happiness that can help you move on.
She glanced out from behind the heavy curtains -- she'd usually keep them drawn on the window to keep strangers from peering inside her home -- and dropped the teacup from her grasp in shock. "Oh my God! Why, why would they do that?" she muttered in disbelief.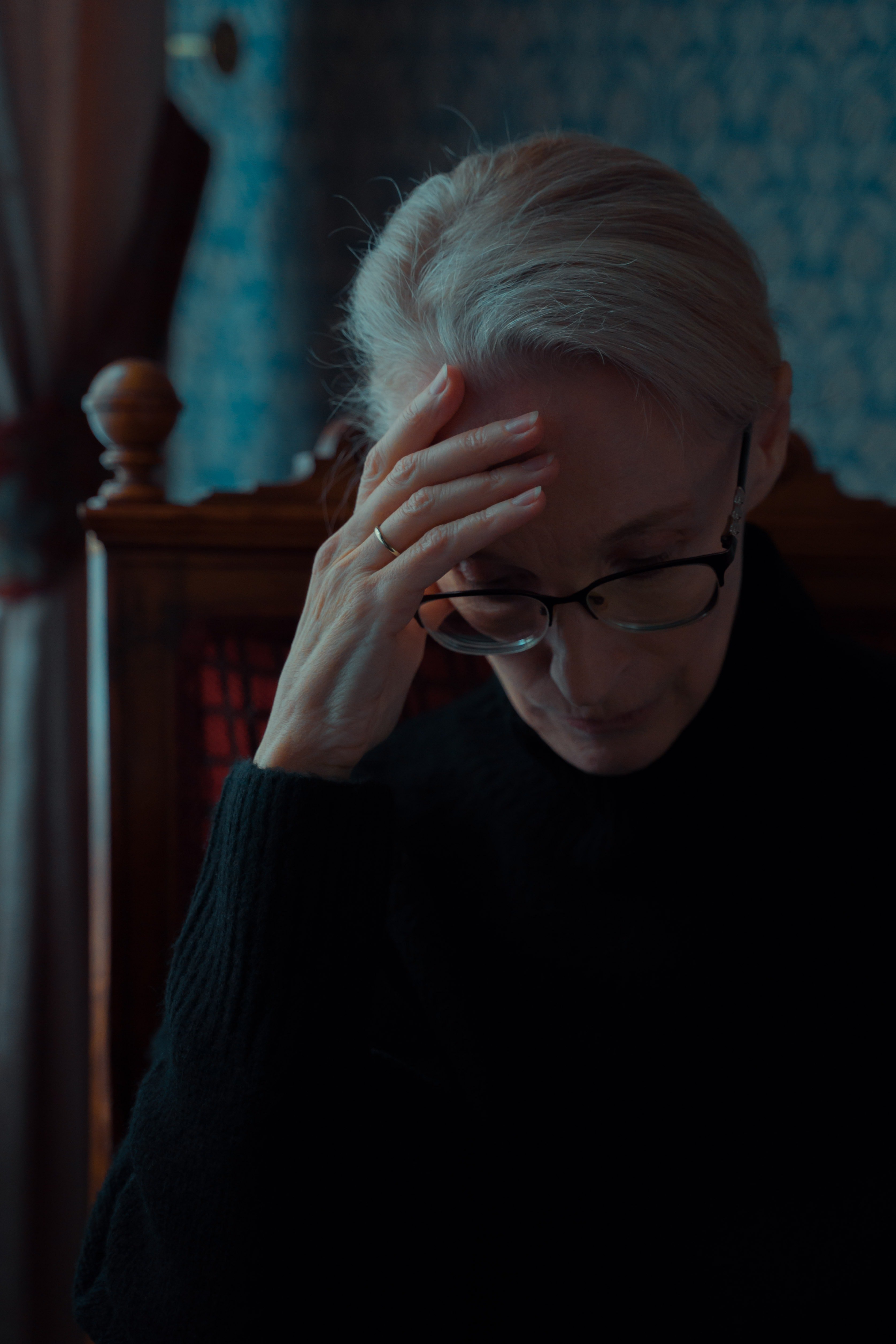 Janet was taken aback by what she saw outside her window. | Source: Pexels
Outside her house, she noticed a swarm of kids—her former students—holding gifts, balloons, and greeting cards for her. She had been so consumed with Edward's loss that she had entirely forgotten about her birthday.
Janet withdrew from the window and slumped onto the living room couch, clutching her chest. "I'm sorry, I - I am not ready for this," she told herself while the knocks continued.
After a couple of minutes, the knocks ceased, and Janet heard footsteps retreating. She realized the kids were leaving and peered through the window to confirm it. She also noticed that the children had left their gifts on the threshold.
After all the kids were gone, Janet cautiously opened her front door and took the presents in. She was in tears when she read the birthday cards they had left for her. One of them read:
"Dear Mrs. Parker,
A very happy birthday! We miss you, and we want you to come back to school. Our classes don't feel the same anymore. We have a new teacher for your subject, but we enjoyed it more when you were our teacher. Please come back.
- Shirley."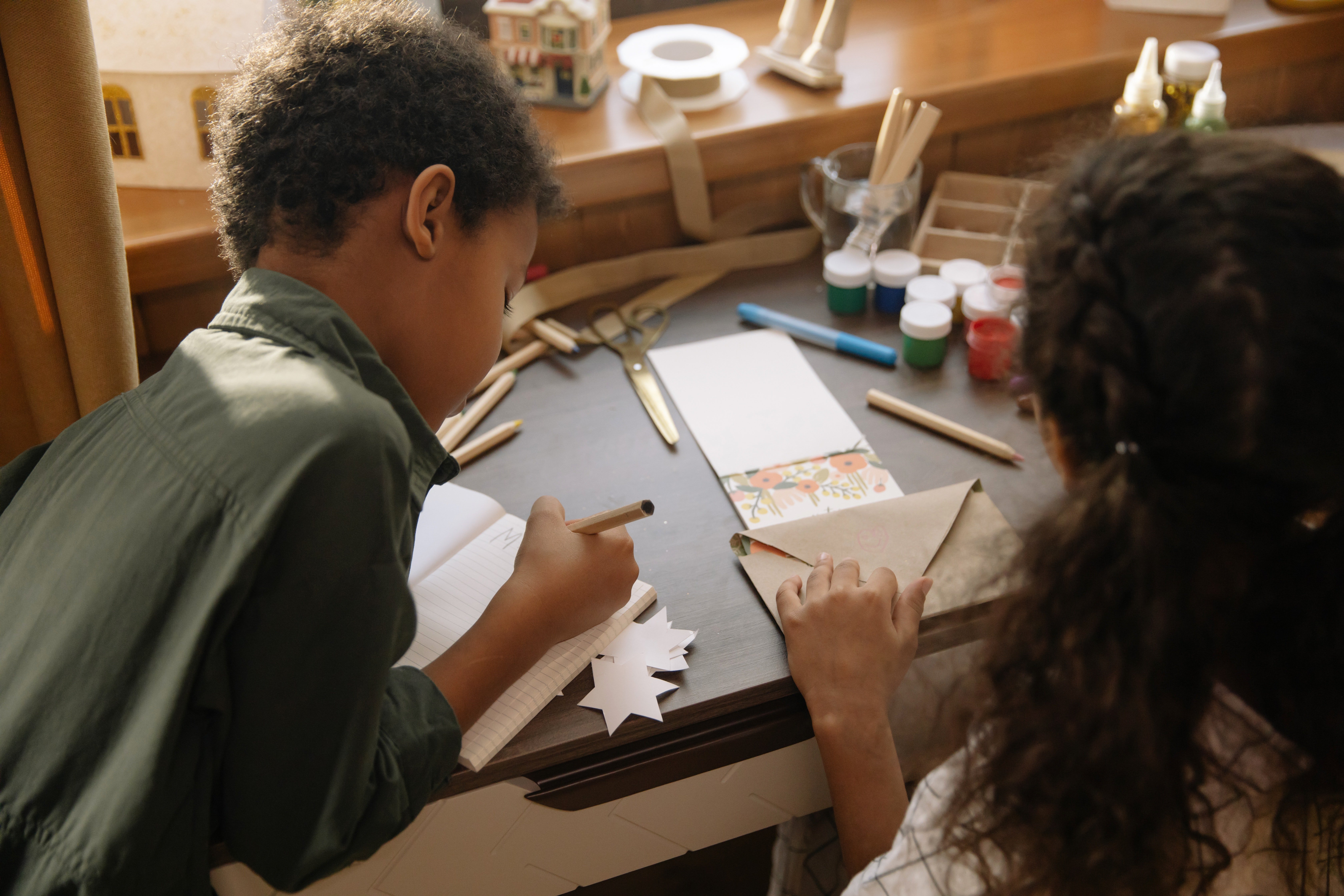 Janet was in tears after reading the cards the children had left her. | Source: Pexels
Janet was overcome with emotions as she opened the presents and read the cards one by one. She felt terrible about herself with each letter her students had written to her. How could she just drive those kids away when they loved her so much?
"I don't deserve all this love. Oh dear, I should have answered the door for them," she lamented.
That day stirred something in Janet, and she realized what she had been doing all along was wrong. Her grief was understandable, but there were people who still wanted her, loved her, cared for her, and wanted to take her out of her misery. She should make an effort to move on for them, she thought.
So taking the first step toward giving life another chance, Janet got up early the next morning, dressed, and went to school. Mrs. Murphy, the headmistress, was taken aback when she discovered Janet in her office.
"What a lovely surprise, Janet!" she said as she spotted her most devoted teacher. "It's been a long time since I last saw you!"
"I understand, Mrs. Murphy," Janet stated softly. "It was difficult to go back to normal after Edward's death. But I believe the time has come, especially after the students turned up at my home to celebrate my birthday ... In a way, it was their wishes that gave me the confidence to move forward," she paused. "If you don't mind...uhh...I was wondering if the school still has teaching positions available..."
Mrs. Murphy was delighted to know Janet wanted to continue teaching. | Source: Pexels
"Oh, of course, we have vacancies, Janet!" Mrs. Murphy replied cheerfully. "You are the best teacher I've ever had, and because the students adore you, I would even pull a few strings to accommodate you if a position isn't available. Just let me know when you want to start."
"Thank you very much, Mrs. Murphy," Janet said gratefully. "I would like to resume as soon as possible. Will it be fine if I start today?"
"Of course, go ahead. You have my best wishes! And Janet," Mrs. Murphy said as Janet was leaving her office. "You are very strong. I am delighted to have you back…."
Janet thanked Mrs. Murphy and proceeded to her class. The kids were ecstatic to see their favorite teacher back, and seeing the joy on the children's faces made Janet realize how much love she'd missed.
At the end of her class that day, Janet asked the class monitor whose idea it was to celebrate her birthday. When she heard the answer, she couldn't keep her tears at bay. "Are you sure?" she asked the monitor again.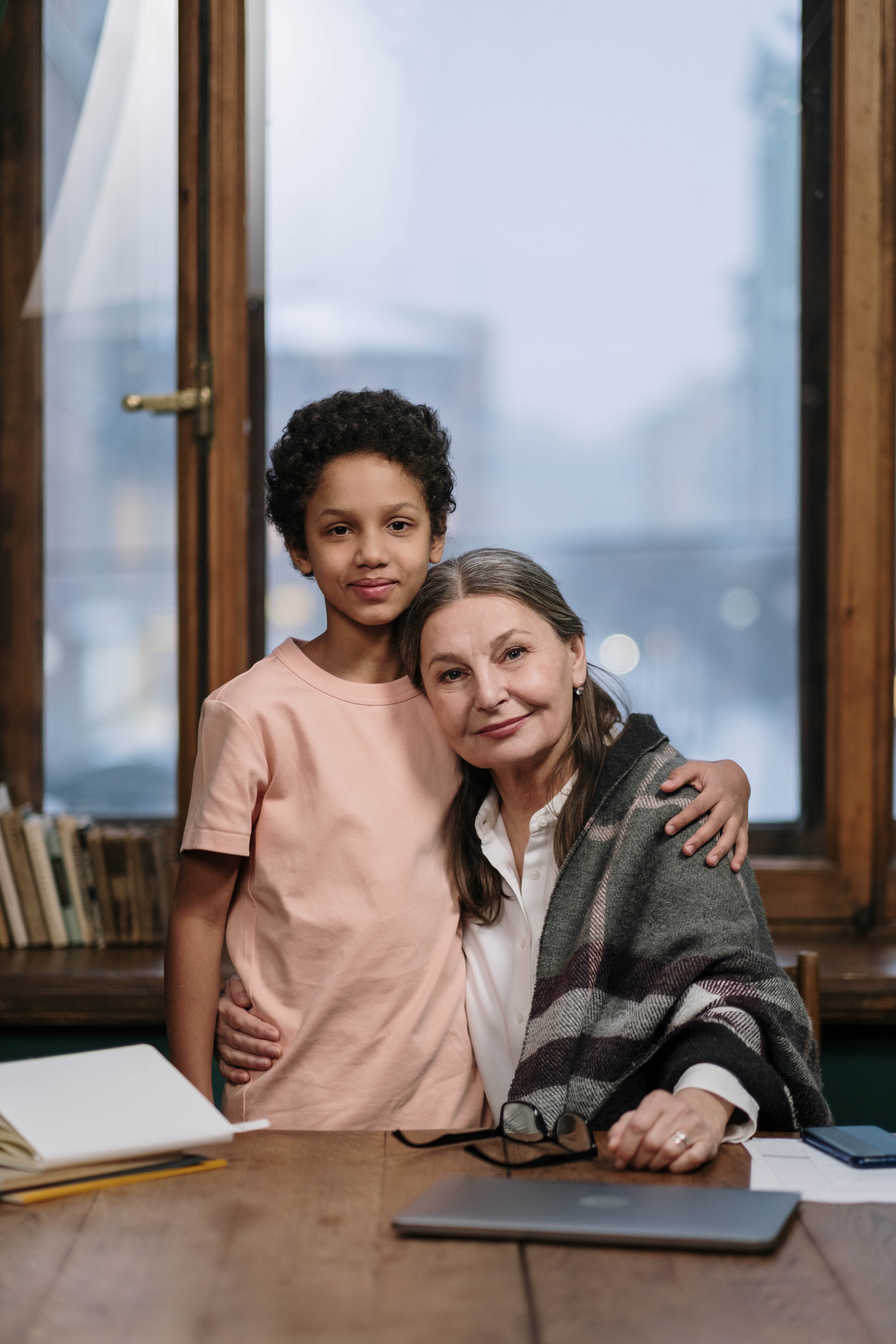 Janet's surprise birthday planner was someone special. | Source: Pexels
"Yes, miss, it was Henry," replied the monitor.
Janet couldn't believe Henry had done that for her. He was the most notorious boy in her class and would always give her trouble.
Janet dashed out of class, looking around for Henry, and saw him walking towards the main gate. "Henry!" she called out, and the boy turned around. "Come here!"
As he approached her, Janet hugged him. "I appreciate your care, Henry. Thank you for your beautiful birthday surprise," she said. "Without you, I wouldn't be here today."
Henry cracked a little smile at her. "Well, Mrs. Parker...." he said. "I did it because all of the pranks at school no longer seemed fun after you left, so you must stay here and never leave again, okay? I have to go now. I'll see you tomorrow...." He ran away, waving a hasty goodbye and leaving Janet smiling through her tears.
That day, Janet felt she'd made the best decision of her life by convincing herself to move on and start over.
What can we learn from this story?
A sudden burst of kindness can turn someone's life around. Henry and the other kids' compassion for Janet helped her get over her sadness and move on with her life, which she hadn't been able to do since Edward's death.
Losing a loved one is not easy, but try to find that small dose of happiness that can help you move on. Janet was inspired to look at her life from a different perspective after observing her students' concern for her. It helped her move on and start fresh.
If you enjoyed this story, you might like this one about a widowed dad who stayed up the whole night researching how to explain to his daughter about age-related changes after finding something surprising in her bedroom.
This account is inspired by our reader's story and written by a professional writer. Any resemblance to actual names or locations is purely coincidental. All images are for illustration purposes only. Share your story with us; maybe it will change someone's life. If you would like to share your story, please send it to info@amomama.com.
Subscribe if you like this story and want to receive our top stories!