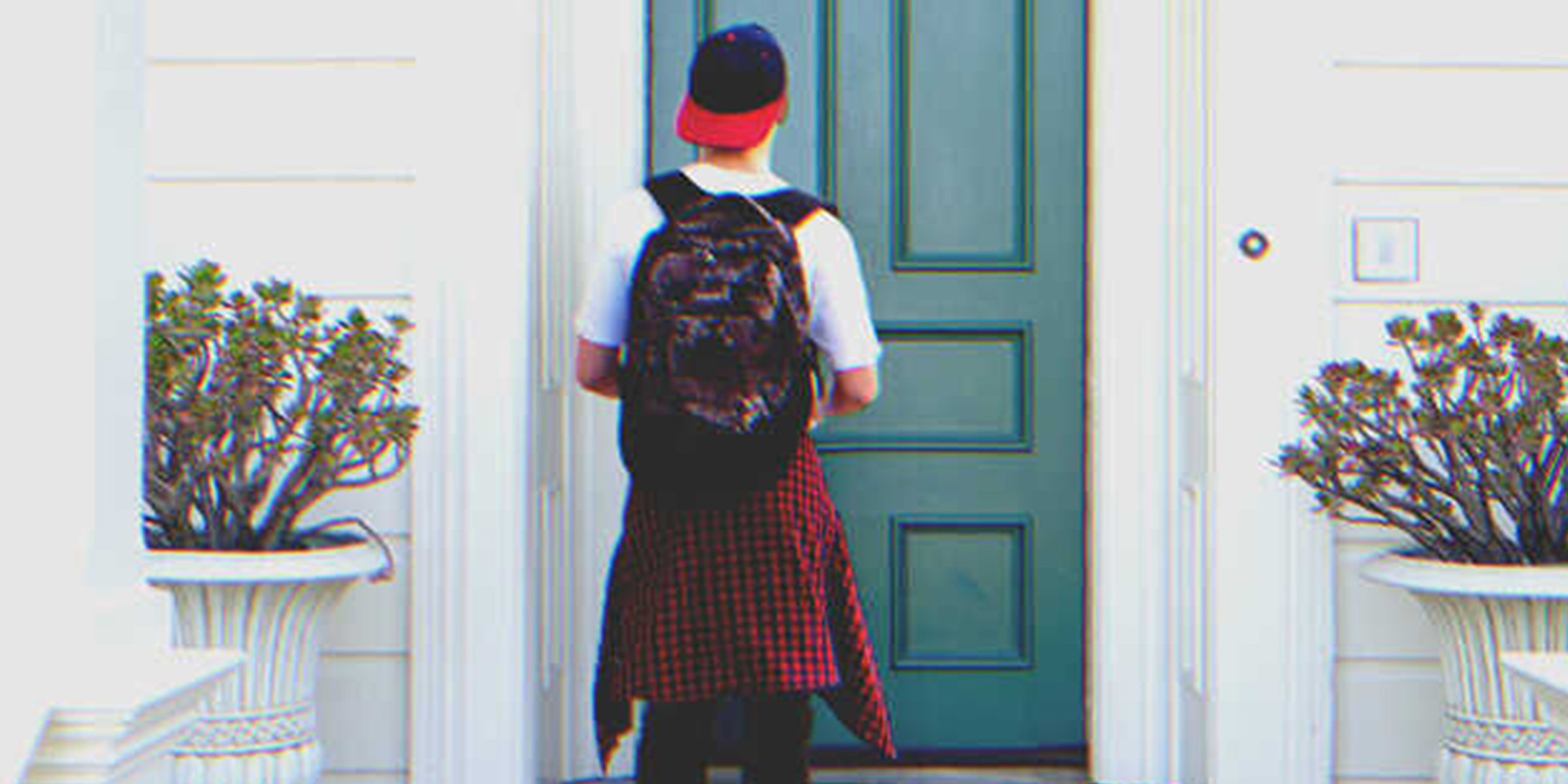 Shutterstock
Man Divorces Poor Woman to Marry Rich One, Ends up Alone until a Teen Boy Knocks on His Door – Story of the Day

After divorcing his poor wife to marry a wealthy woman, a twist of fate taught a man an unforgettable lesson. He lived alone until a teen boy knocked on his door and introduced himself, sending shivers down his spine.
Quarter past 12 on a breezy Saturday night, Ella stood at the doorstep, waiting for her husband. "Why hasn't he come home yet?" she sobbed in silence. Ella guessed Edward would be at the pub.
She was lost in deep thought when a white car pulled over outside their gate. Tears gushed down her eyes as she saw Edward passionately kissing a young woman in the driver's seat...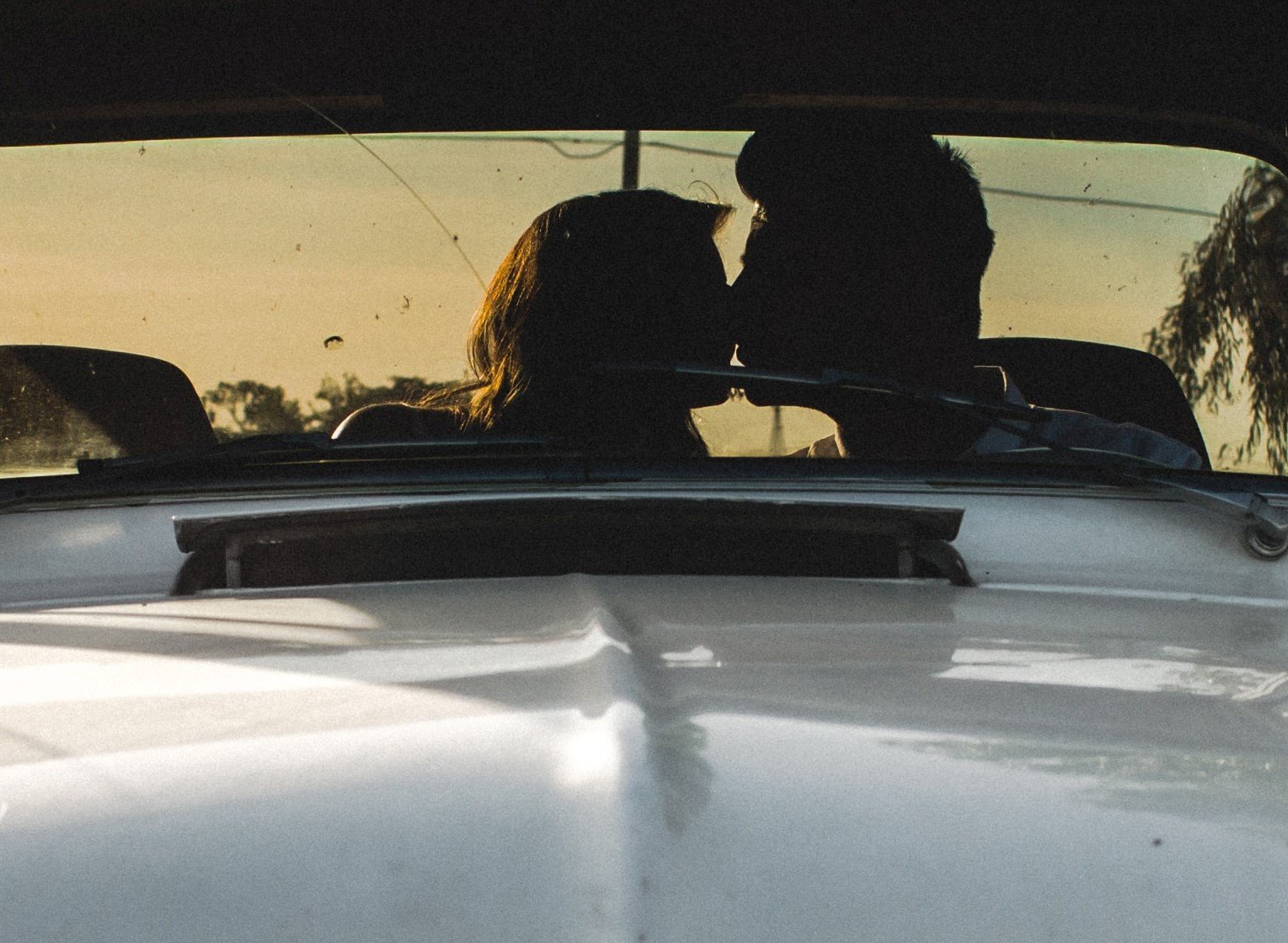 One night, Ella saw Edward kissing a woman in a car outside their home. | Source: Unsplash
Edward and Ella had just celebrated their second wedding anniversary. Ever since they tied the knot soon after graduating high school, they had been deeply in love.
"I should've known that a beggar like you cannot afford even a movie ticket...you good for nothing pauper!"
They lived a wonderful life but not until six months ago when Ella started noticing a weird change in Edward's behavior. He began to harbor an unusual likeness for going to the pub daily and stayed there longer than usual on weekends.
But a glaring red flag jolted Ella to her senses one day. She found red lipstick marks on Edward's shirt while doing his laundry. It was evident that he was seeing someone else. But who?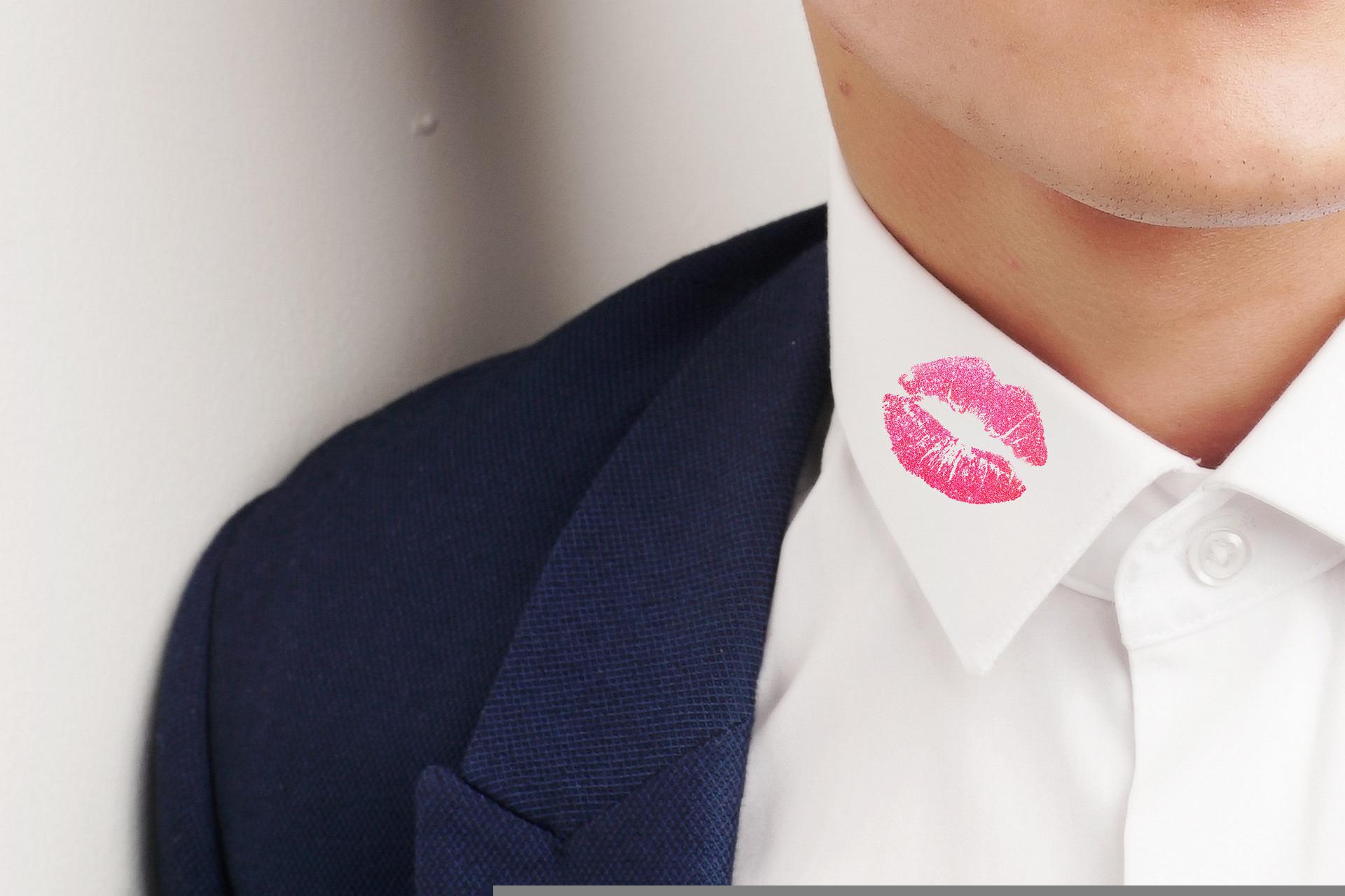 Doubts sparked when Ella first found lipstick stain on Edward's shirt. | Source: Pixabay
The answers to Ella's question came that fateful Saturday night when she saw another woman kissing Edward in her car. She was hurt beyond belief and decided to confront Edward about it.
"What do you think you're doing?" she fumed at him. "And who is she? Why is she here? I just saw you two kiss...."
Edward was rolling drunk as he held the railing on the stairs, looking at Ella. His lifeless stare exhibited a strange aura, as though he wasn't that same Edward she had known or loved.
"I'm done with this," he retorted. "I don't want to be working hard while you sit at home doing nothing."
After they married, Edward worked while Ella stayed home, dreaming of having children. But every time she talked about having babies, Edward diverted the topic.
For six months, their marriage was on the rocks. But things took a different diversion when Edward decided to end everything after Ella found out about his affair.
"Sabrina is the only one who can give me the life of my dreams," he said. "I don't want to live with a poor woman like you anymore, do you get it?"
Edward's words shook Ella. Even if she wanted, she could do nothing to convince him to change his mind. Was she then willing to give up her marriage and let another woman take her place? Well, she woke up to more nightmares the next day.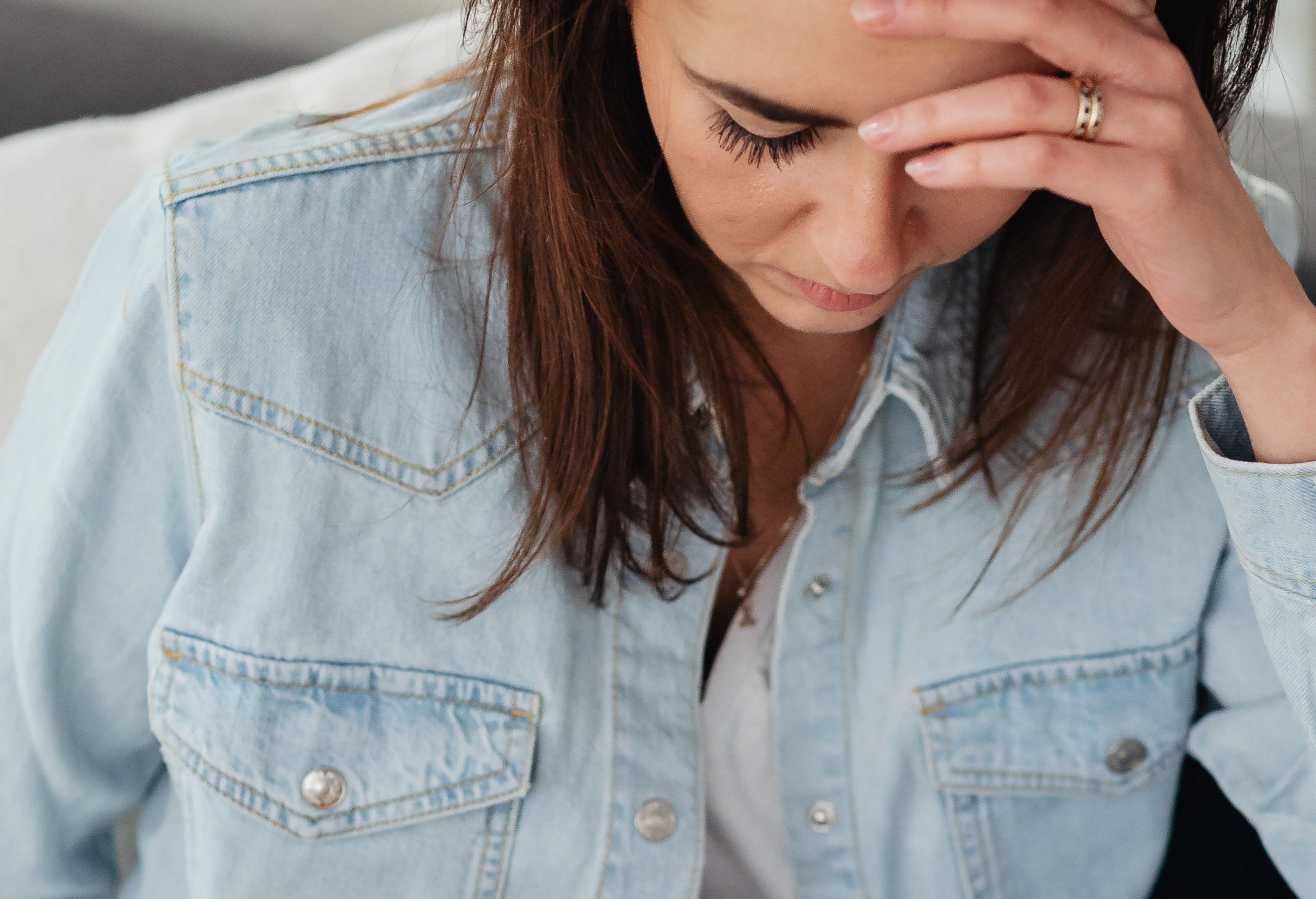 Ella faced the worst nightmare the next day when she woke up. | Source: Pexels
The following morning, Ella found a note in their bedroom. Tears rolled down her cheeks as she read the heartbreaking parting words from Edward.
"I am moving in with my girlfriend, and you better sign the divorce papers that I'll be sending you shortly."
Edward had already left home before Ella woke up, and he didn't even consider how she would feel being betrayed.
A week later, he sent her the paperwork for the divorce, and nearly a month later, the couple officially split. Edward didn't even want to look at Ella and say a proper goodbye. Instead, he shrugged her off as though she was nothing to him and just walked away with Sabrina.
Edward lived the life of his dreams for nearly a year after marrying his newfound love. The couple went on expensive vacations, attended A-lister parties, cruised worldwide, and lived lavish lives. But all that arrived at a dead end when Sabrina's dad Jonathan Miller met them with a piece of bad news one day.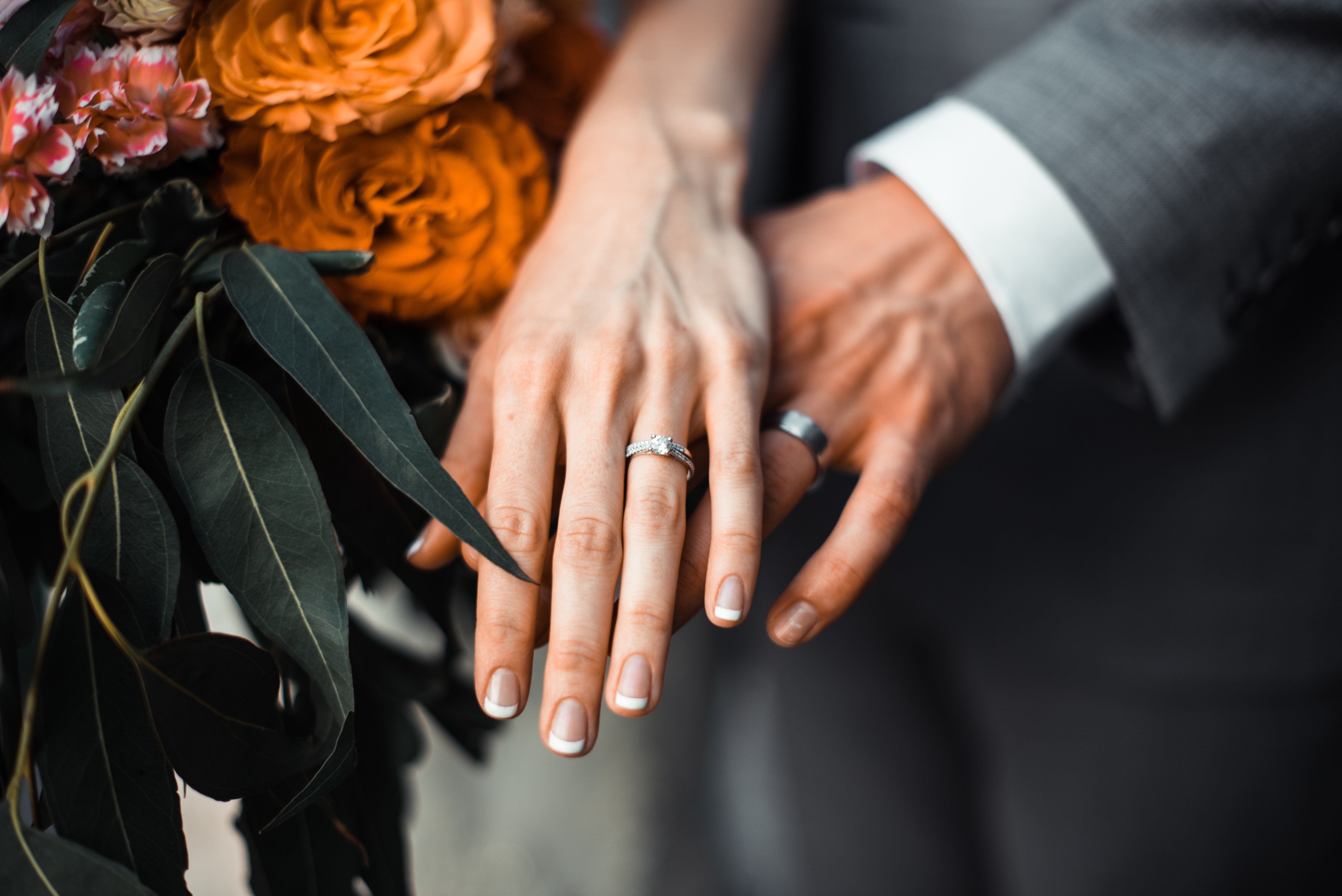 Edward married Sabrina immediately after divorcing Ella. | Source: Unsplash
"So, I was thinking about when you two will start earning your own money instead of spending mine," Jonathan said.
Although Sabrina was quite taken aback by his words, Edward was the one to face the biggest blow. He had married Sabrina because she was a rich man's daughter. And he couldn't understand why an affluent business magnate like Jonathan Miller would want his daughter and son-in-law to work.
"B-But Mr. Miller, we were planning to leave on a cruise this weekend, and I don't get what you're trying to say," Edward shyly replied to his father-in-law.
At this point, Jonathan didn't want to discuss anything more. "All I would advise you two is to find a job quickly...I won't be sponsoring all this anymore."
But Sabrina and Edward didn't take Jonathan's words to heart. They continued to live lavishly without bothering to find jobs until a phone call stunned them to their senses.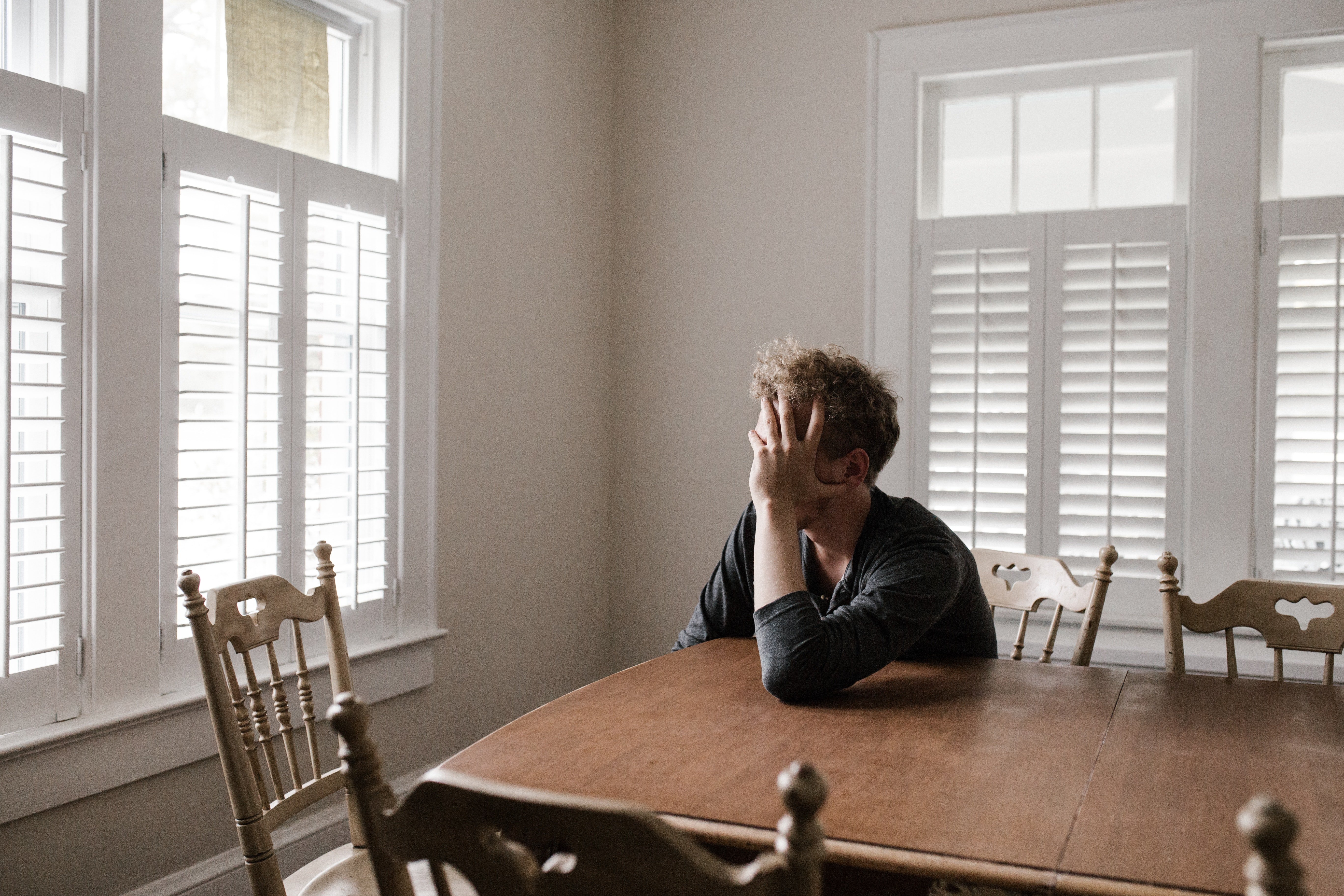 Edward was upset when his father-in-law asked him to find a job. | Source: Pexels
"Dad, I can't seem to pay using your card," Sabrina complained to her father one day. "Can you please check with the bank? I need to book tickets to Milan."
But to her dismay, Jonathan told her that all his money was gone. Shocked beyond belief, Sabrina and Edward rushed to see him.
"I'm sorry, but I can do nothing... I faced a heavy loss with the last consignment, and I even have to sell our house to pay the debts," Jonathan said.
In no time, Edward was forced to find a job after Sabrina compelled him to do so. But day by day, her demands skyrocketed. She didn't want to let go of her pampered life.
"What a cheap makeup kit! I want something expensive and only branded...." she once fumed at Edward. "Don't tell me you don't have money even to afford me this!"
At this point, Edward thought about Ella and how different she was from Sabrina. He worked very hard to please Sabrina, but she was never pleased. Her demands would just keep increasing, and the little money he made was never enough.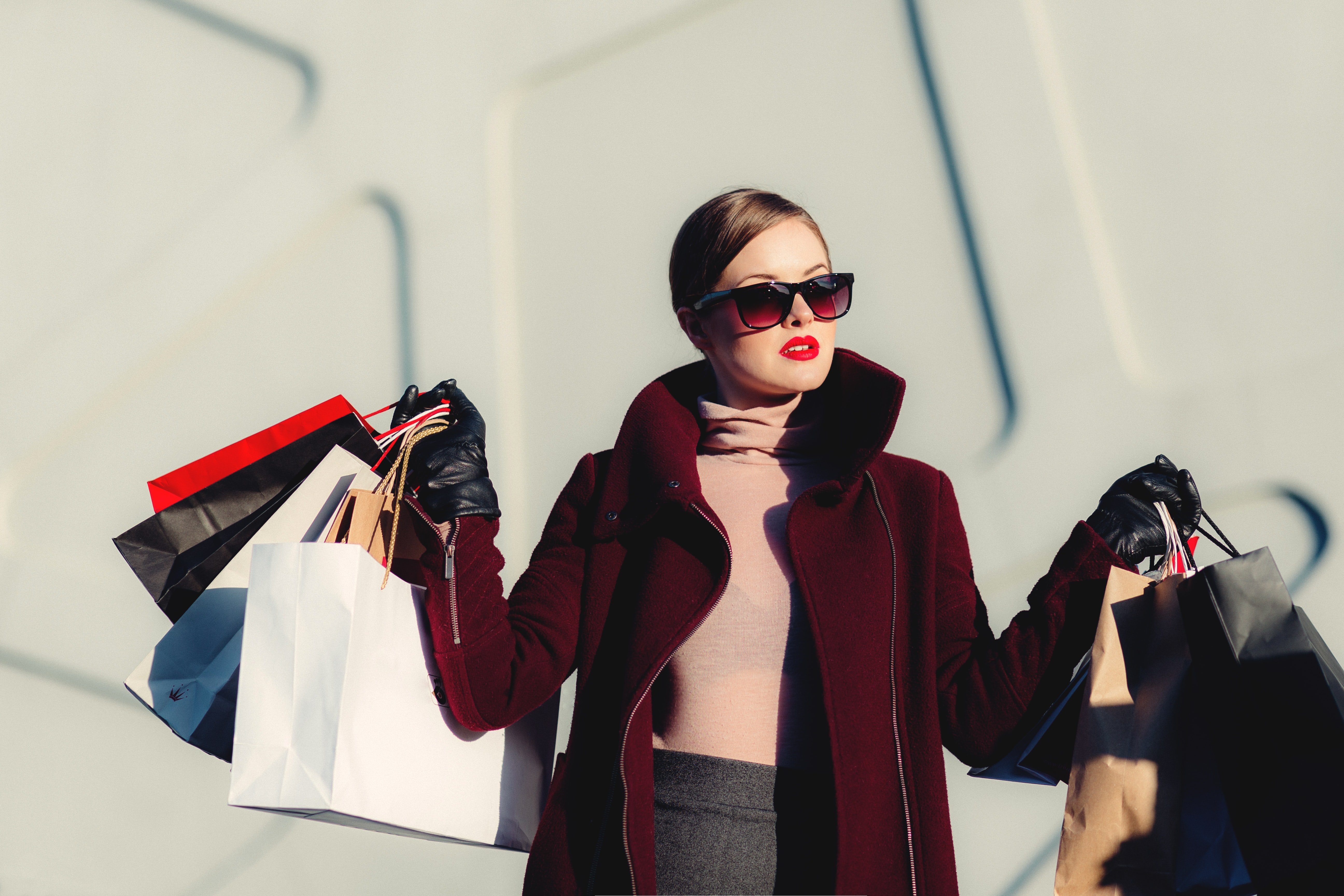 Edward was forced to work to meet Sabrina's lavish demands. | Source: Unsplash
One day, Edward got a decent paycheck and decided to take Sabrina shopping. He thought it would cool her off and assure her he had enough money to buy her something nice.
"These shoes are so lovely!" Sabrina exclaimed. "I want this...get it!"
Edward was happy to see his wife delighted. But his jaw dropped when he saw the price tag after the store staff brought a replica of the pair of shoes on display. "Oh my God! It's $2,500...!"
He took Sabrina aside and told her he only had $1,500. The woman was furious and started swearing in front of everyone. "I should've known that a beggar like you cannot afford even a movie ticket...you good for nothing pauper!"
Edward was embarrassed. Although he tried to convince Sabrina, she was not ready to listen. The following day, he woke up in their rented apartment and found a note on their bed.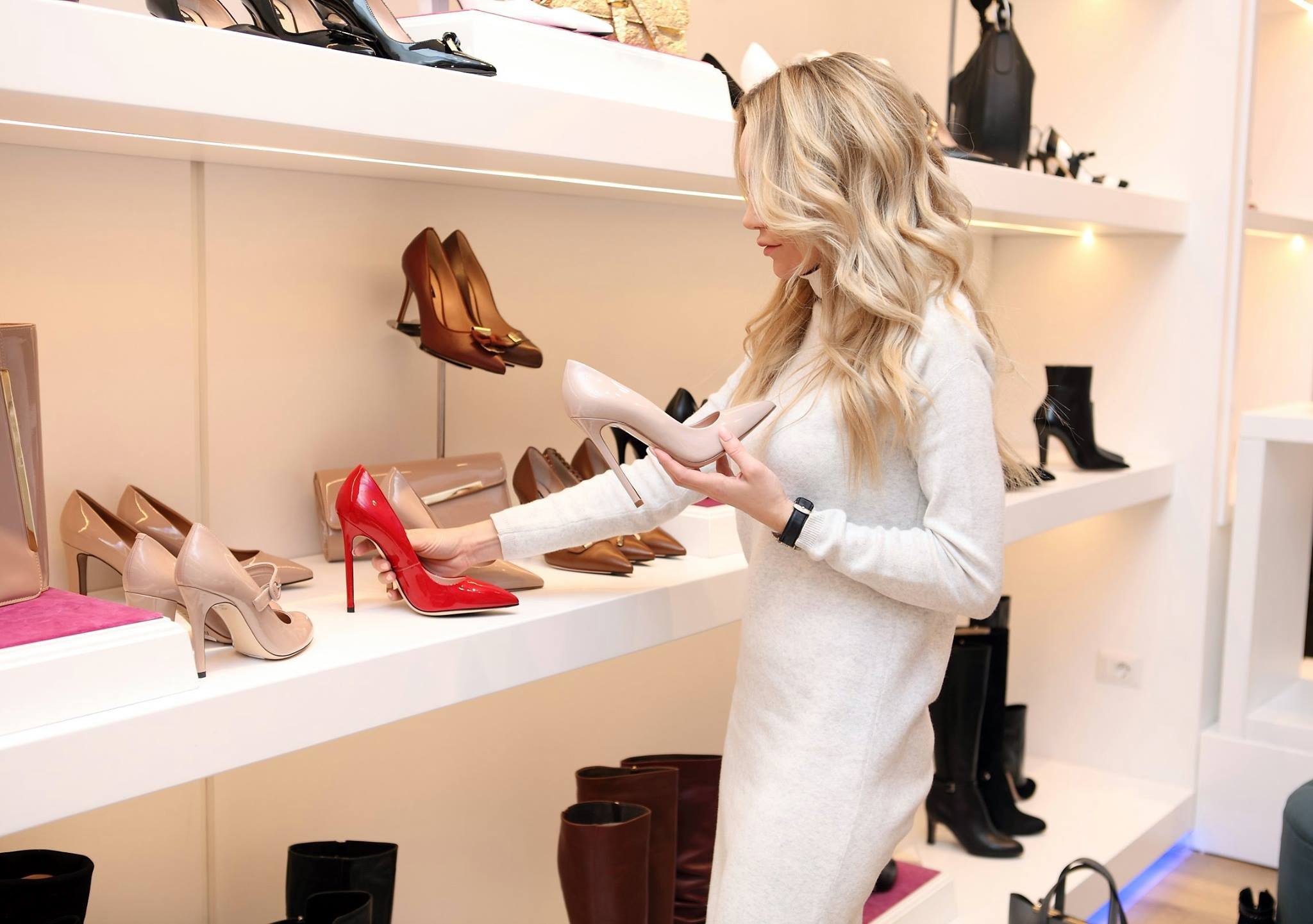 Sabrina lost it when Edward could not pay for the expensive shoes she loved. | Source: Unsplash
"I deserve a better life, and I will find a rich man who can give it to me...I'll be sending you the divorce papers, and you better sign them."
Edward was torn apart. He couldn't believe he had lost his wealthy lifestyle and his beloved wife in such a short time. Soon, the couple was legally divorced, and Edward lived alone in his apartment. He felt lonely and crushed. He decided not to look back at his bitter past and focus on his work.
Around 15 years later, Edward established a moderately prosperous life alone. He was promoted thrice and made a decent chunk of money with which he bought a house.
One day, he was talking to a client on the phone when he heard loud bangs on his door. He hung up to answer the door, only to see an unfamiliar teenage boy at his doorstep. Edward was confused and asked the boy what he wanted.
"DAD!" the boy exclaimed, sending shivers down Edward's spine. "Aren't you going to let me in?"
"Dad???" Edward retorted. "I think you're mistaken. What do you want, and is this some kind of a joke?"
The boy introduced himself as Peter and said he needed to talk. Edward was baffled as he took the 15-year-old inside.
"So... my mom thought I was adult enough to know the truth...She told me about you last week, and I'd been looking for you since then," Peter told Edward. "I found you on your social media profile."
"YOUR MOM???" Edward shrieked.
"Yes, Ella...I'm her son...and yours!" Peter replied, giving Edward the shock of his life.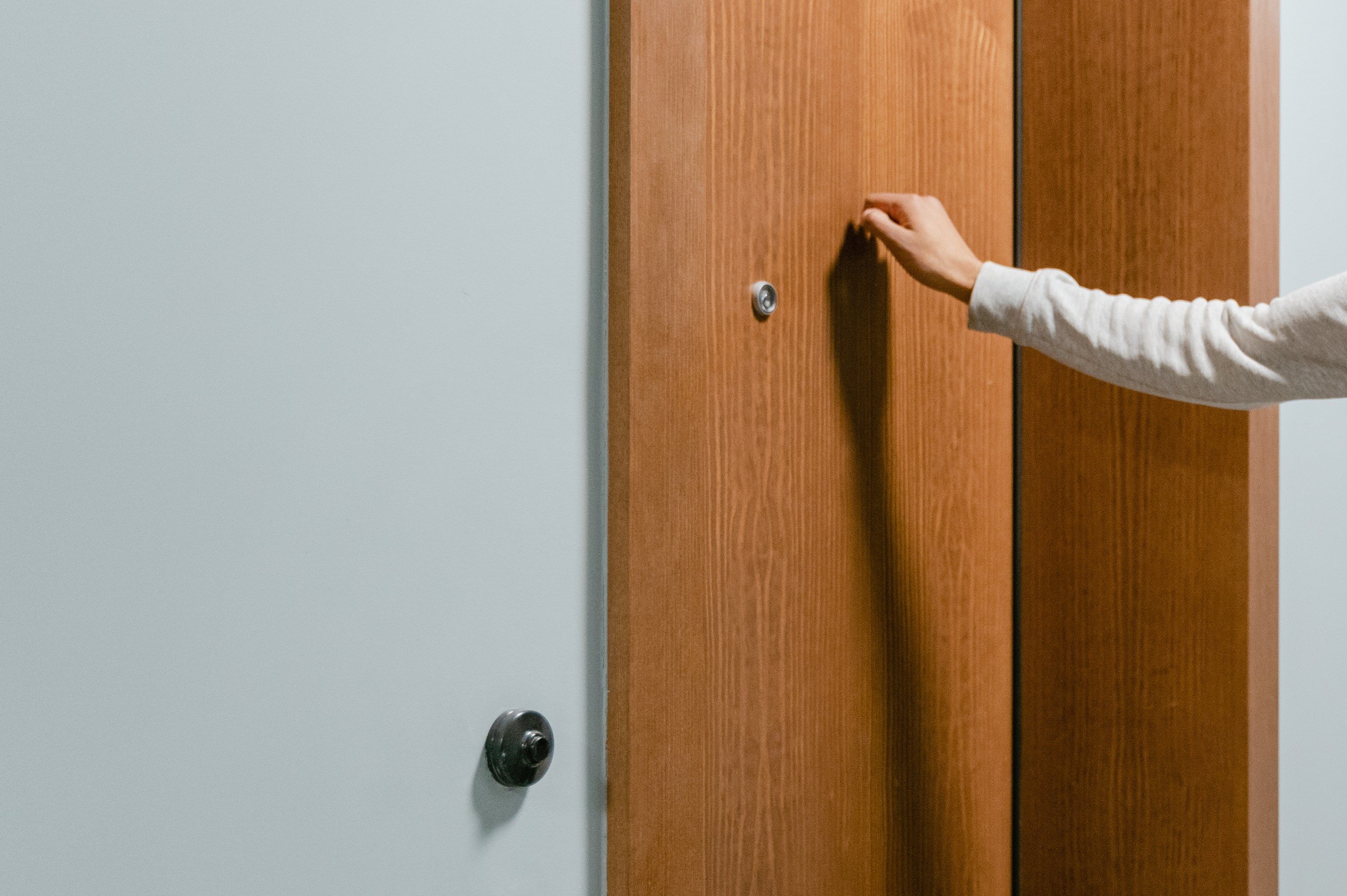 Edward was startled when the boy addressed him as "dad." | Source: Pexels
As it turned out, Ella was pregnant when Edward filed for their divorce 15 years ago. She did not tell him and raised the boy alone. "Do you have any idea how my mom struggled to raise me? She worked several jobs and is still working hard to send me to college in a couple of years," Peter said.
Edward was shocked, and the boy made the next significant request before he could utter anything. "So now that I found you, you have to start supporting us. I spoke to mom, and she insists you compensate us for all the trauma you've given her."
Edward realized where this was heading. He didn't want to give away his hard-earned money to his ex-wife and their son, but he assured Peter that he would do something about it and sent him away.
The next day, Edward rushed to meet Ella in the house where they once lived, and he was surprised when he got there.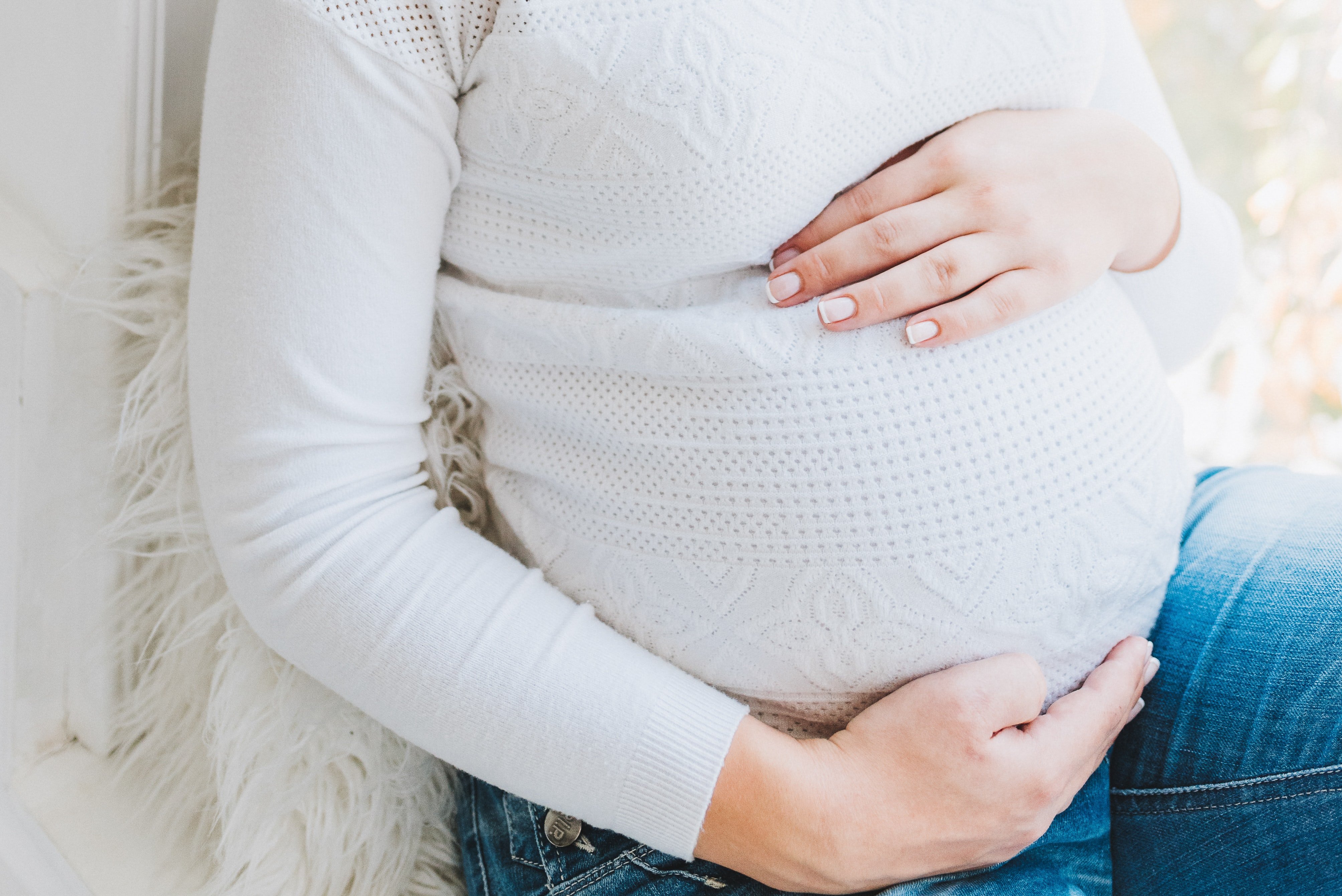 Ella did not reveal her pregnancy when Edward divorced her. | Source: Unsplash
"Oh, it's you! So, when will you start paying child support?" Ella asked Edward as soon as he entered. "You'll be receiving the court order soon... In the meantime, I don't want you coming here."
Edward was stunned. He visited Ella, assuming his past wrongs were done and dusted. But she wasn't ready to even let him stay longer than two minutes.
At this point, Edward regretted ruining his life and choosing his desire for wealth over his precious family. Although he tried several times to reconcile with Ella and Peter, they never let him back into their lives again.
Edward learned his lesson the hard way and decided not to be greedy again. But it was too late, and he was stuck providing his ex-wife and son with child support for years to come.
Even worse, all he could do was just watch his estranged family lead a good life from a distance.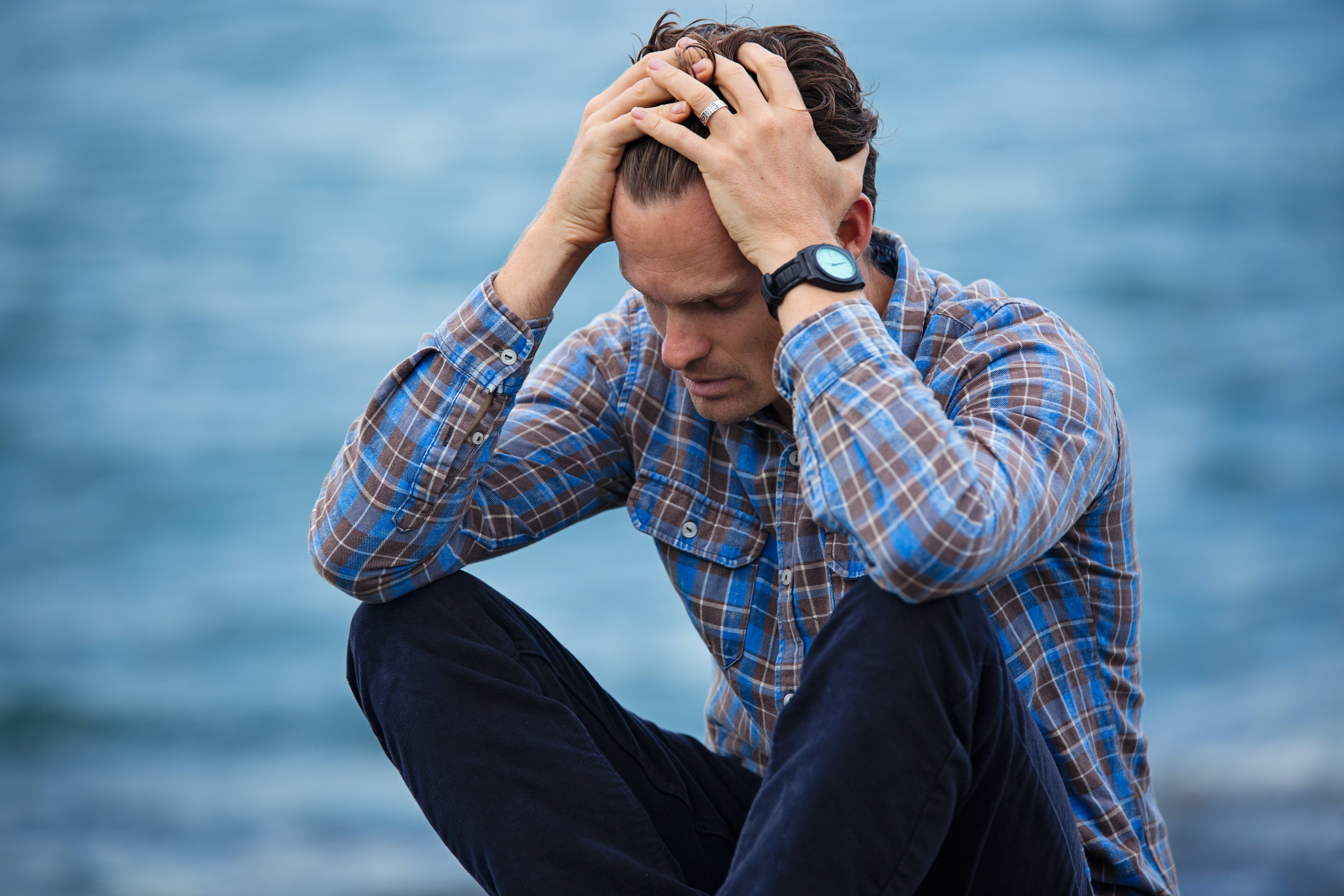 Edward regretted choosing his desires over his family, but it was too late. | Source: Pexels
What can we learn from this story?
You may never know how the wheel of fortune may pan out. Edward had divorced Ella to live the life of his dreams with Sabrina, who was a wealthy man's daughter. But when Sabrina's father became bankrupt, Edward was forced to work and provide for all her luxuries. When Sabrina was not satisfied, she divorced him, and he had to work hard for the rest of his life.
Do not rely on someone else's fortune. Work hard for your money. When Edward moved on after divorcing Ella, he lived a lavish life from the money Sabrina's dad had. But a year later, his dreams of living that rich life collapsed when Sabrina's dad was declared bankrupt.
Click here to read about how parishioners knew nothing about their kind pastor's past until he followed a boy who was his carbon copy.
This account is inspired by our reader's story and written by a professional writer. Any resemblance to actual names or locations is purely coincidental. All images are for illustration purposes only. Please share your story with us; maybe it will change someone's life. If you want to share your story, please send it to info@amomama.com.
Subscribe if you like this story and want to receive our top stories!