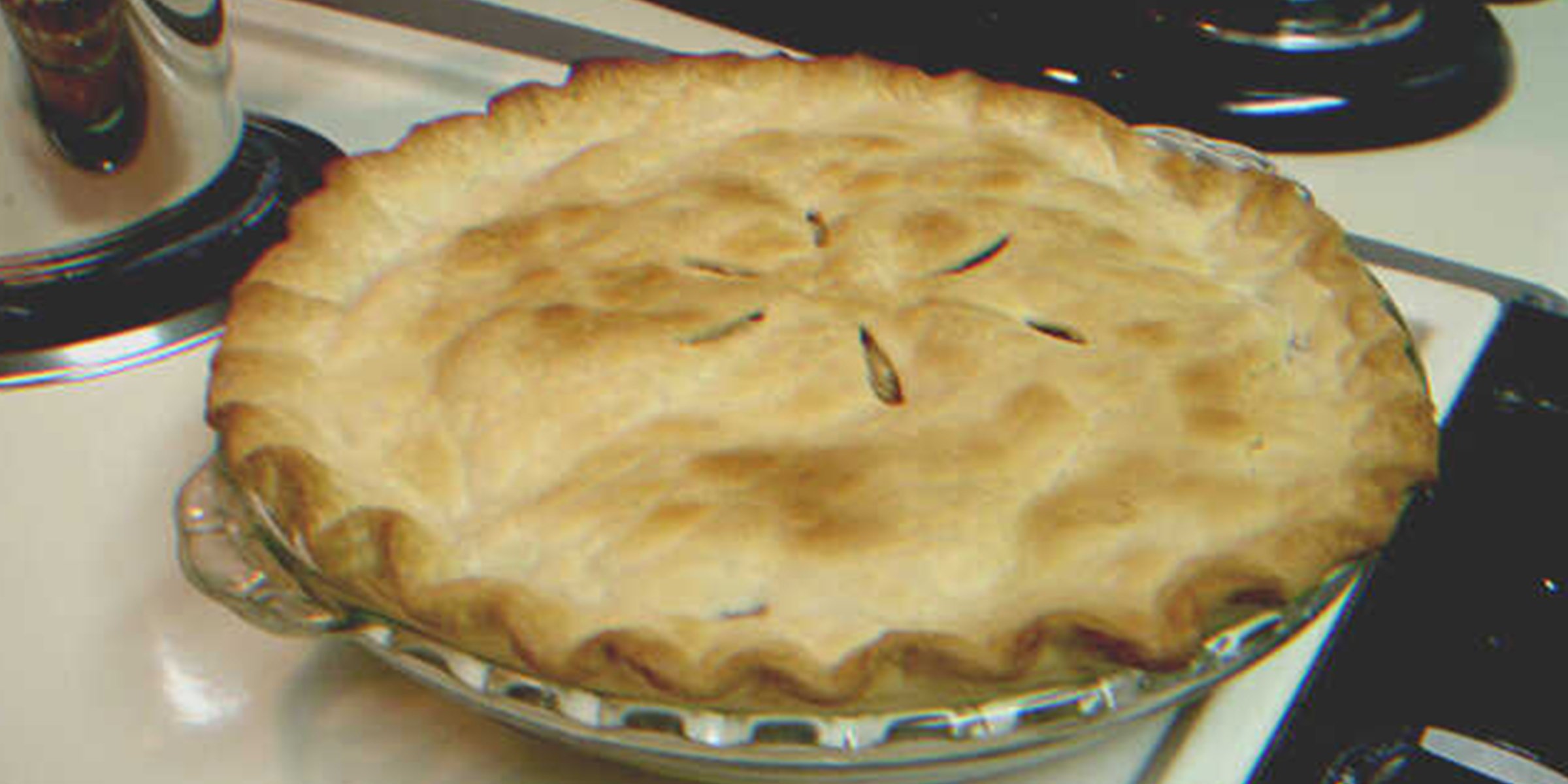 Flickr / Tim Patterson
Poor Girl Comforts Grieving Rich Classmate by Baking Him His Late Mom's Apple Pie – Story of the Day

When her rich best friend was grieving his mother's loss, a poor girl retrieved his mom's apple pie recipe and baked a delicious pie for him. But his reaction after tasting it broke her heart.
The classroom became noisier after the teacher exited. It was recess time, and Karen, 14, turned around and waved at her best friend, Dave.
"Hey! Shall we go to the cafeteria?" she asked him. But Dave was lost in deep thought. Tears flooded his eyes as he leaned on the window sill, thinking about his mother. Karen approached and shook him. "I'm talking to you! Get up! I can't see you like this."
But Dave was too heartbroken. He stormed from his bench and rushed outside, slamming the door in Karen's face. The two best friends were not like this a month ago until Dave was called to the reception to attend to an emergency...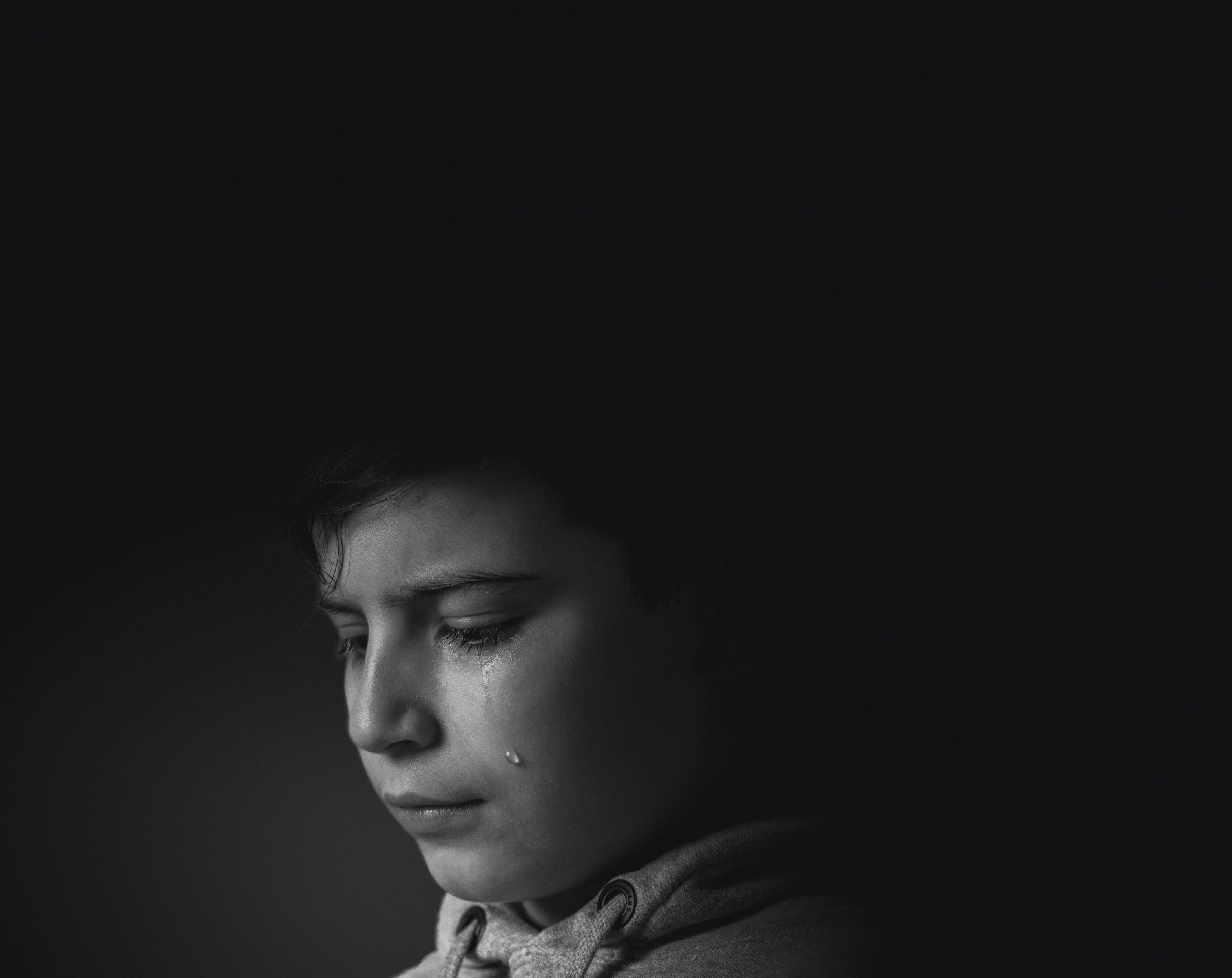 Dave was shattered due to the tragic loss of his mother. | Source: Pexels
"Mr. Franklin? What is it? Did I forget something?" Dave asked his driver. He was unsettled and hoped everything was alright.
"This is unbelievable...Jesus Christ! From where did you get my mom's apple pie?"
His principal patted his shoulder and told him to leave with the driver. Dave was restless and had no idea what was going on. He had just arrived from his basketball practice.
"What's wrong, Mr. Franklin?" he kept asking. But the driver remained silent and anxious. He was told not to disclose the truth to Dave until he saw it for himself.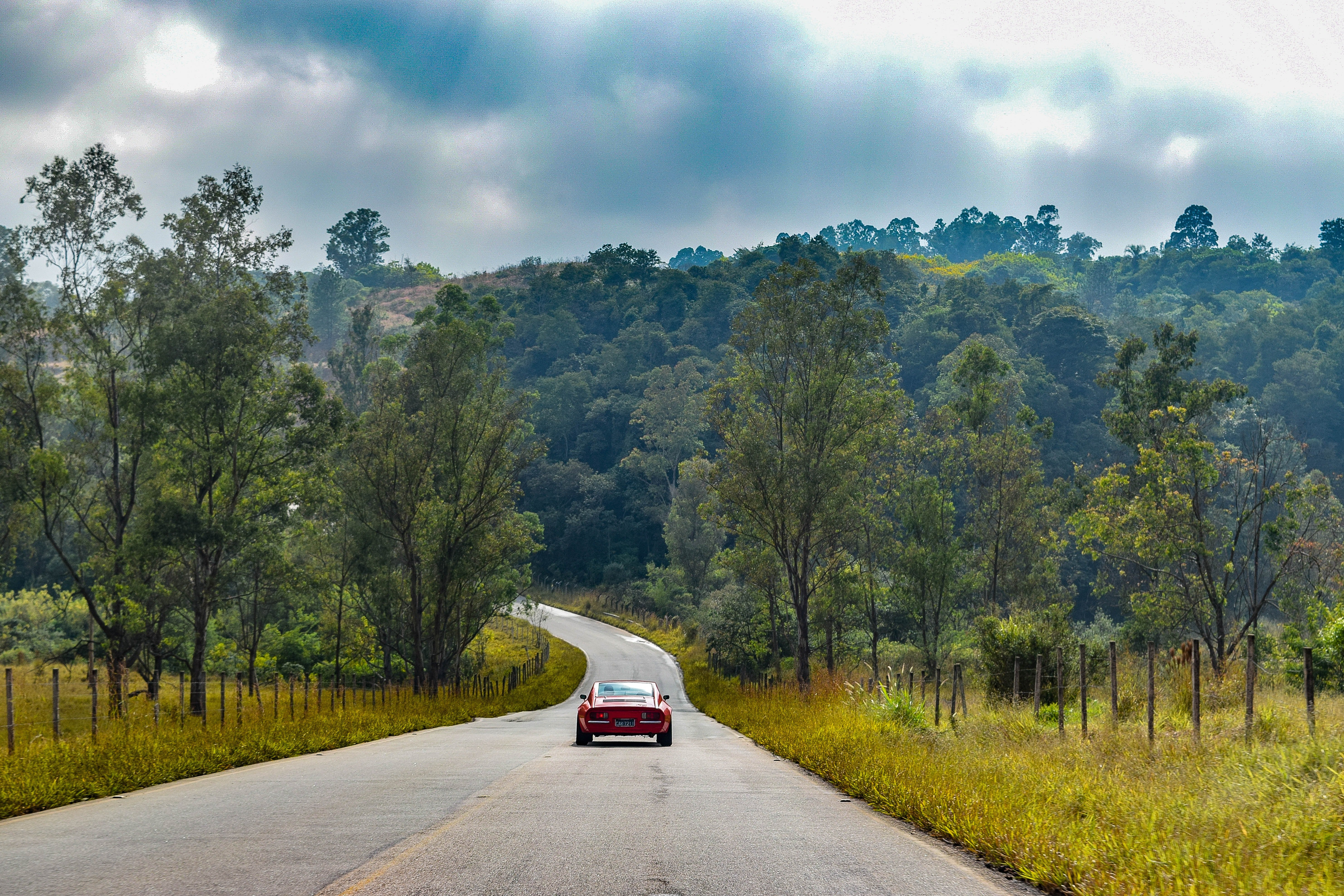 Dave was driven home from school on that fateful day. | Source: Unsplash
Moments later, Dave arrived at the church. It was crowded and adorned with white chairs and flowers. Guests he had never met before stood silent, dressed in black attires and gloomy faces.
Dave flushed red. As he entered the church, his dad hugged him, sobbing. It turned out that Dave's mom had met with an accident on her way home from a friend's place that morning. She was hospitalized, but unfortunately, she died. Before she passed on, she told her husband to arrange for her funeral on the same day.
"I don't want to remain lifeless for long in front of my son and break his heart...I don't want him to see me," were the painful last words she told her husband. The funeral was held on the same day to honor her last wish.
But Dave was unaware of this. The tragic loss of his mother shattered him. He begged his dad to give him more time to mourn his mom's death but in vain.
"MOM! PLEASE, CAN I SEE HER FACE?" he cried. But she was already put in a closed coffin, and he did not get the chance to see her face one last time. His dad told him that it was her last wish. Dave was heartbroken and cried inconsolably in front of a picture of his mother.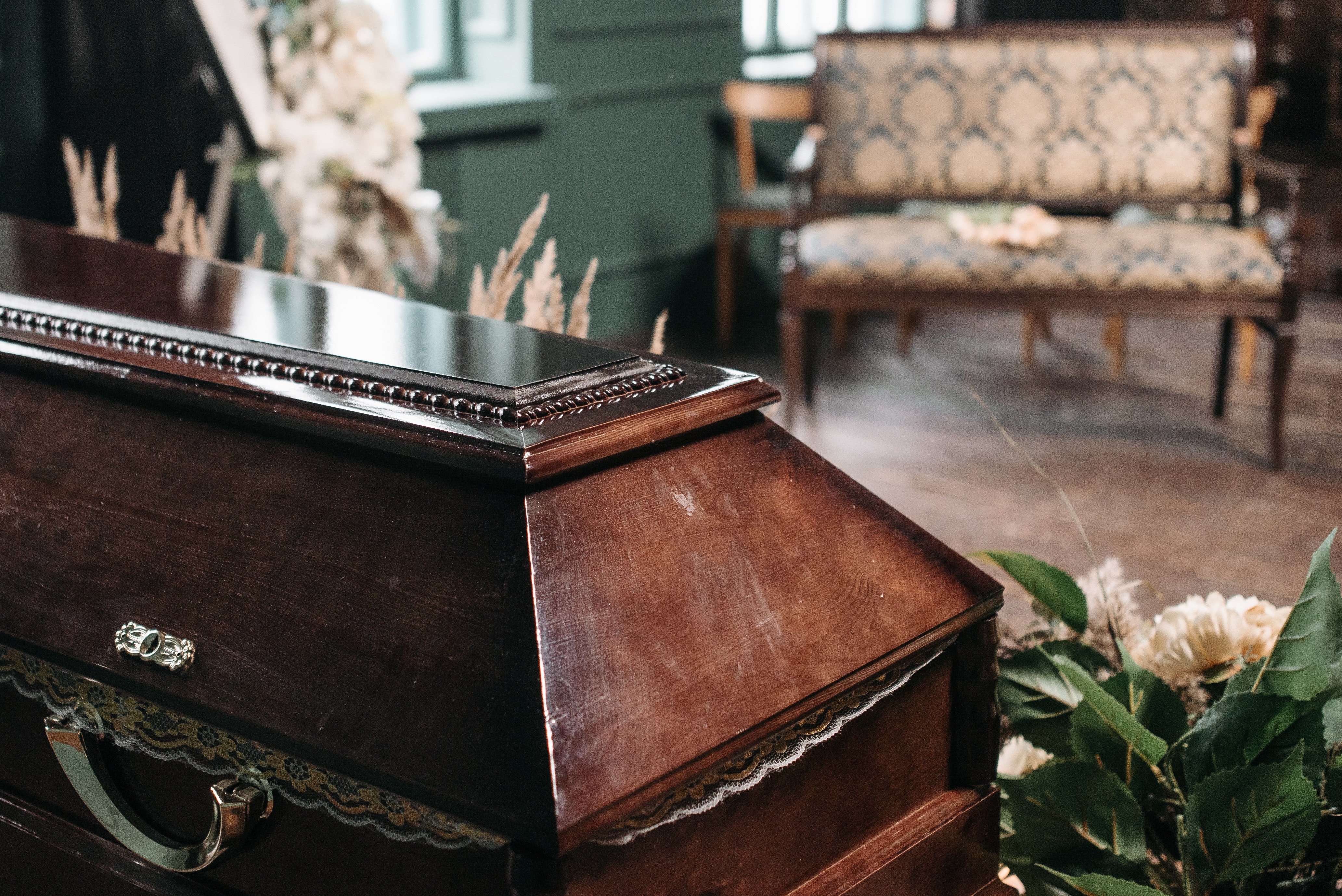 Dave's mom had passed away in a car crash. | Source: Pexels
As days passed, Dave felt an eerie silence prevail in his house. There were no pleasant aromas of his mother cooking his favorite dishes in the kitchen. There were no goodnight kisses from her.
The 14-year-old felt haunted and lonely. The only one who often tried to comfort him during this time was Karen, his only best friend at school.
When Karen first joined the school, she didn't make any friends. Her classmates often picked on her for not wearing nice clothes and shoes. But it was Dave who always sided with her, and soon, they became thick friends, much to everyone's envy.
The children always competed for Dave's attention because he was rich. But the boy ignored everyone and befriended Karen, the small-town girl in class.
Although Dave returned to school after the tragedy, he was not the same chirpy boy everyone knew. He struggled to focus on his lessons, and gradually, his grades dwindled.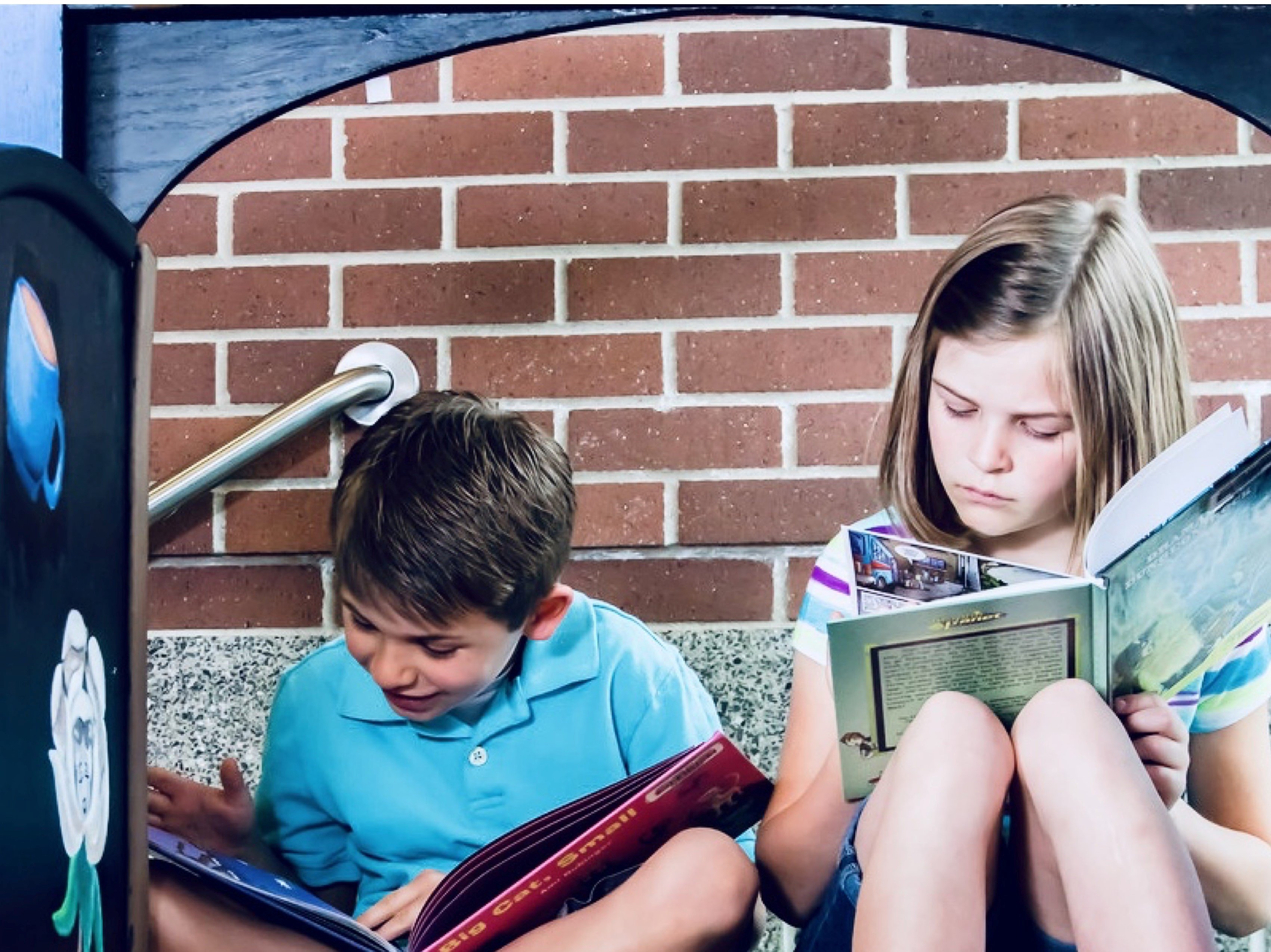 Karen was the only best friend Dave had in class. | Source: Unsplash
Karen couldn't see him like this. She tried talking to him, but he avoided her. Dave shut himself from the outside world and lived with his agony.
At this point, Karen was determined to get her old friend back on his feet. Later that afternoon, after school, she rushed to her grandma's house with a surprise in her mind.
"Grandma! Do you still have the recipe for the apple pie you got from Dave's mother?" she asked her granny, Elizabeth.
Once, Karen's grandma had accompanied her to Dave's house. And when she tasted the apple pie that his mom baked, she just fell in love with it. She immediately took down the delicious recipe Dave's mother shared with her.
"Oh, my! I think I left it in the drawer in my room," Elizabeth exclaimed. For the next couple of hours, Karen followed the recipe and blended the ingredients to make a delicious apple pie.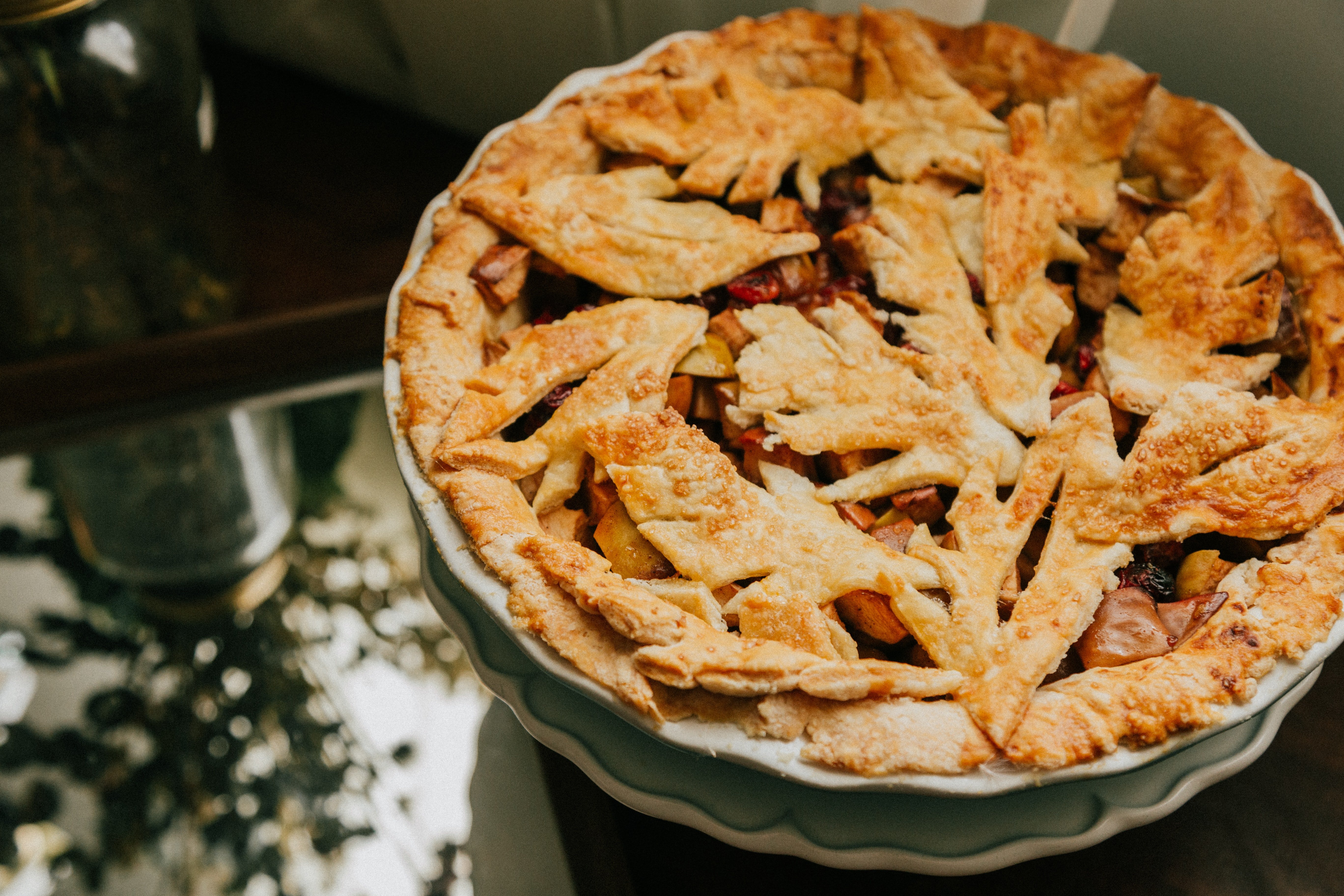 Karen made a delicious apple pie for Dave. | Source: Unsplash
She knew that Dave loved his mom's apple pie she, and she wanted to surprise him with it and assure him that his mom was always with him.
With such exciting thoughts, Karen packed the pie in a box and happily hopped to Dave's house. But when she reached there, her smile faded, and her heart broke.
"Not now, Karen...leave me alone...." Dave groaned. He failed to notice the box in Karen's hand and thought she was around to take him to play shuttle.
She was a little taken aback but was assured of a small miracle once she opened the box. "Okay, I'll go...But before that, I want you to close your eyes!" she said.
Dave wanted to shout at her, but he couldn't do that, so he frowned and closed his eyes instead. Seconds later, tears gushed down his cheeks as he covered his face in awe.
"THIS IS UNBELIEVABLE...JESUS CHRIST! FROM WHERE DID YOU GET MY MOM'S APPLE PIE?" he exclaimed in tears.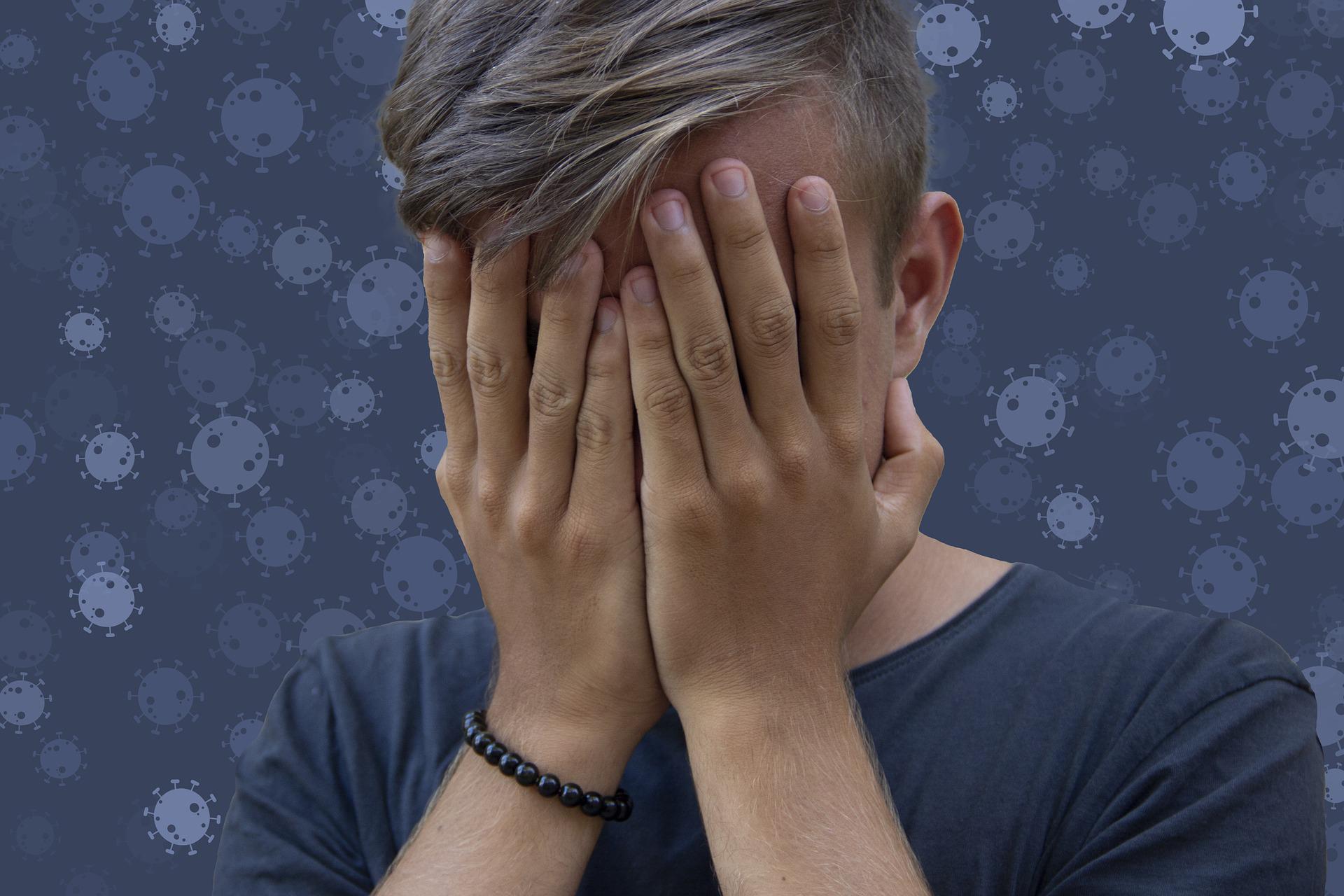 Dave burst into tears after seeing the pie. | Source: Pixabay
Dave dealt with mixed emotions of joy and grief. It was the first time in weeks that Karen saw a smile on her best friend's face. She cried along and told him it was his mother's recipe.
He invited her inside and had a slice of the pie. "It tastes just like how my mom used to make it!" he shouted joyfully.
Dave almost finished the entire pie, but he left some for his dad so that even he got to taste a replica of his late wife's wonderful pie.
Dave hugged and cried on Karen's shoulder, thanking her for her kind gesture. "You made my day, Karen...I owe you all the happiness in the world!"
Later that night, Dave's dad, Freddy Smith, stood stunned as he entered the house. He became teary-eyed as the aroma of his late wife's apple pie filled his nostrils, reaching his heart.
"I don't believe this!" he sobbed. Dave saw his dad's reaction and was moved. He ran and hugged him, revealing how Karen had gone the extra mile to bring back happiness into his life.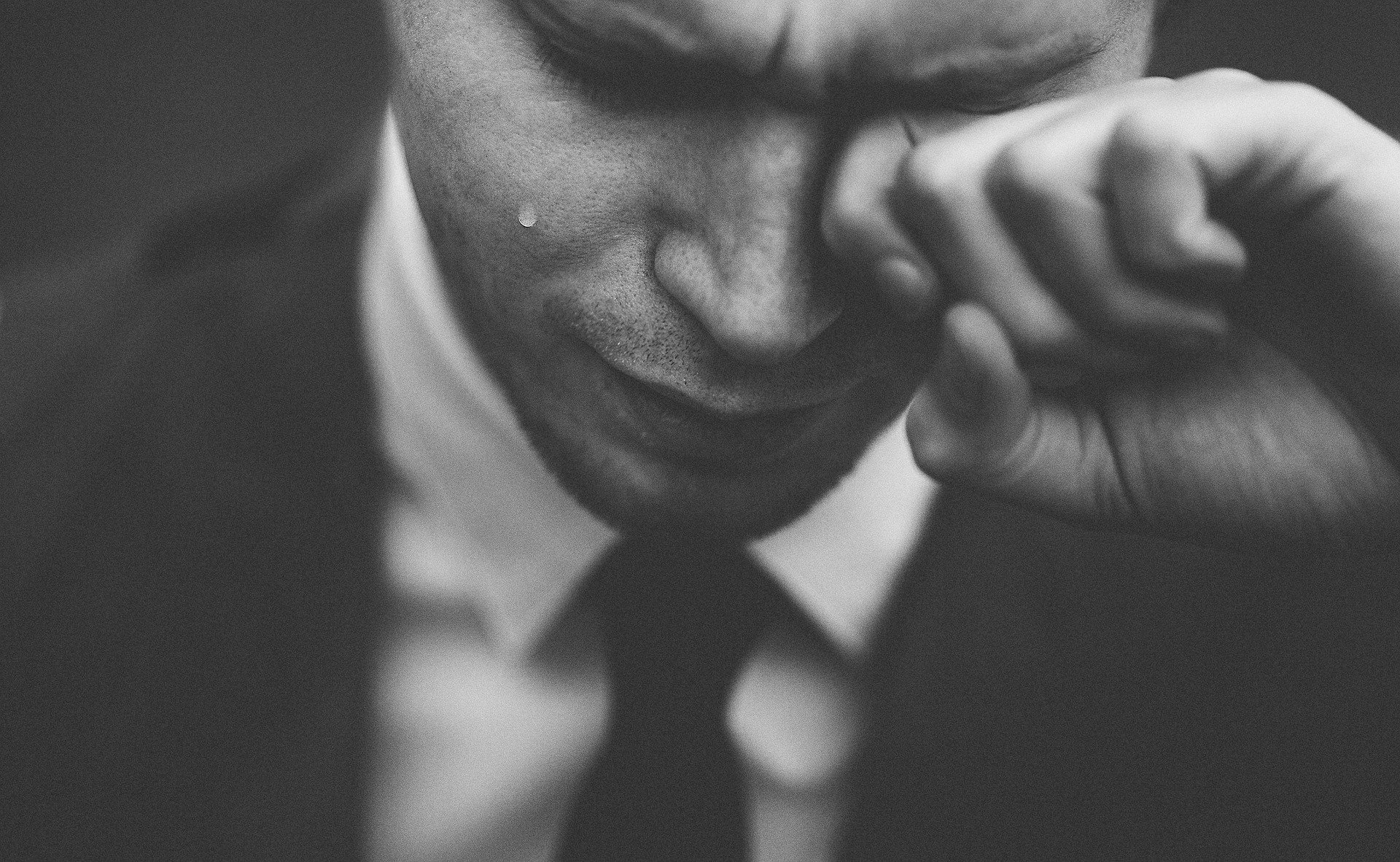 Dave's dad became emotional after smelling the apple pie. | Source: Pixabay
Freddy became emotional. He immediately drove to Karen's house to thank her. But after reaching the house, he was shocked and took out his phone.
"Yes, it's on the Fourth Cross Street,..." he said, giving Karen's address to a home renovator he knew.
Freddy met Karen's parents and thanked them for raising such a wonderful daughter. He looked around their modest house that needed renovation. He called the renovator again, saying, "I guess we have a small change in our plan...We will also renovate the interiors!"
Karen's parents hesitated to accept Freddy's offer to refurbish their house at his expense. But after he constantly insisted, they agreed.
"This is nothing compared to the joy your daughter brought back in my son's life!" he exclaimed.
From that day on, the two friends were inseparable. They often enjoyed the delicious apple pie Karen made for Dave every weekend. Every time the boy sniffed the aroma from the dish, he was reassured of his late mother's presence around him!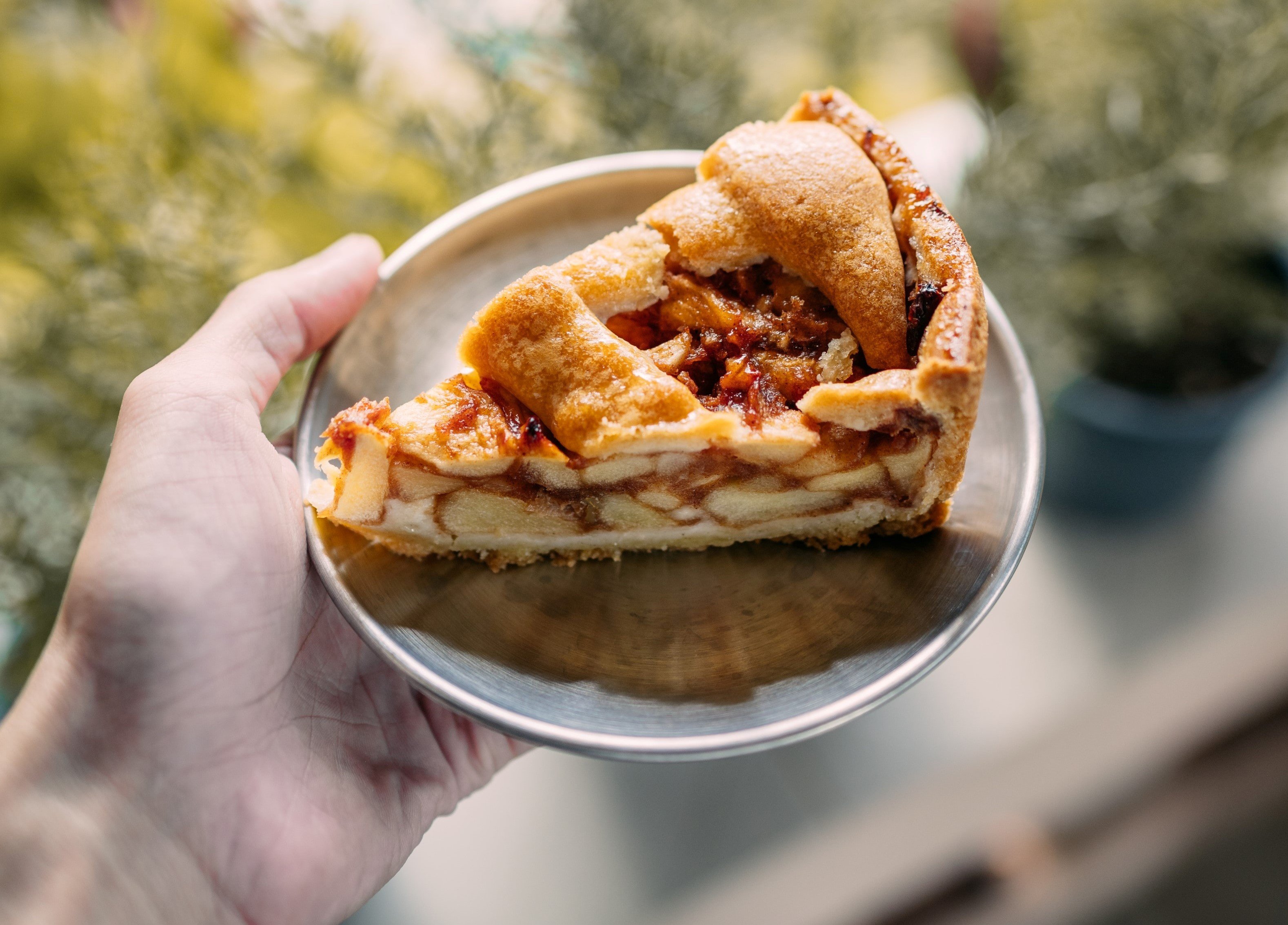 Whenever Dave had a slice of apple pie Karen made, it reminded him of his mother. | Source: Unsplash
What can we learn from this story?
Appreciate the faithful friends who ease your sorrow and not just bring you joy. After Dave lost his mother, Karen was the only one who comforted him. None of his other classmates bothered about him. In the end, Dave realized that only Karen could be his faithful friend forever.
A small act of kindness can make a big difference in someone's life. Dave was depressed and unable to live a normal life after his mother's loss. But when Karen made him his favorite apple pie that his mom often baked for him, he was delighted and got back on his feet.
Click here to read about how a little boy who asked a soldier to pass a box of pie to his dad in the army found a life-size box on his doorstep the next day.
This account is inspired by our reader's story and written by a professional writer. Any resemblance to actual names or locations is purely coincidental. All images are for illustration purposes only. Please share your story with us; maybe it will change someone's life. If you want to share your story, please send it to info@amomama.com.
Subscribe if you like this story and want to receive our top stories!