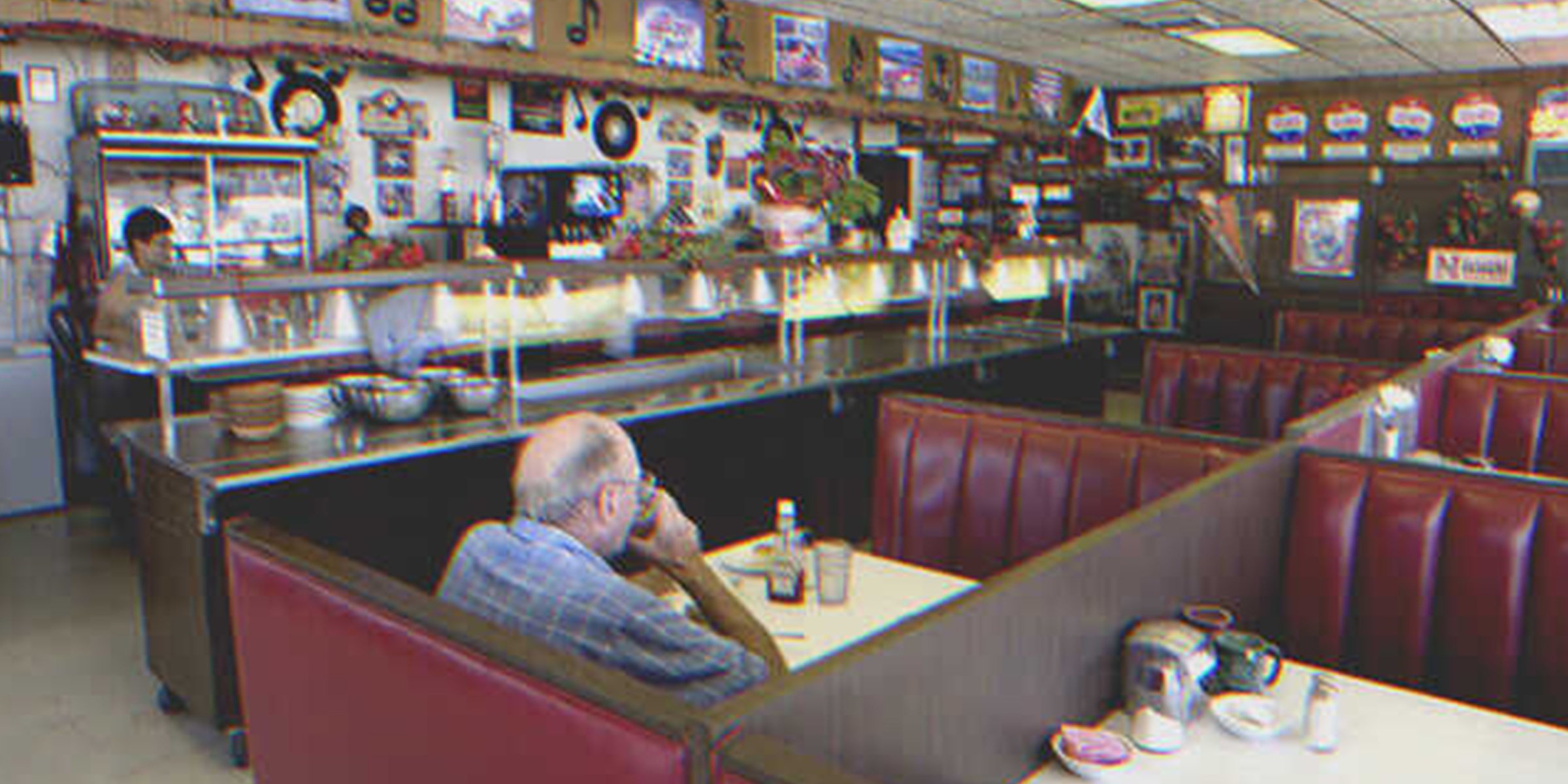 Shutterstock
After Losing Wife, Man Goes to Diner and Orders Two Identical Dishes – Story of the Day

A heartbroken old man who lost his beloved wife revisited the diner where they first met. He sat in their usual spot and ordered two plates of her favorite dish. Pushing a plate to the empty side in front of him, he said in tears, "Bon appétit, darling!"
"How long do I have to wait to reunite with you, darling?" Joe Gibson, 81, cried to his late wife Stella's photo. "You took my joy with you. Why did you leave me in this grave silence? You promised me you would never leave me."
On a quiet evening, Joe sat on the couch, recalling the beautiful moments with his late wife. He was so deeply hurt that suddenly, an idea struck him. He shouted out to his nurse, Ms. Linda, with the desire to meet his wife immediately...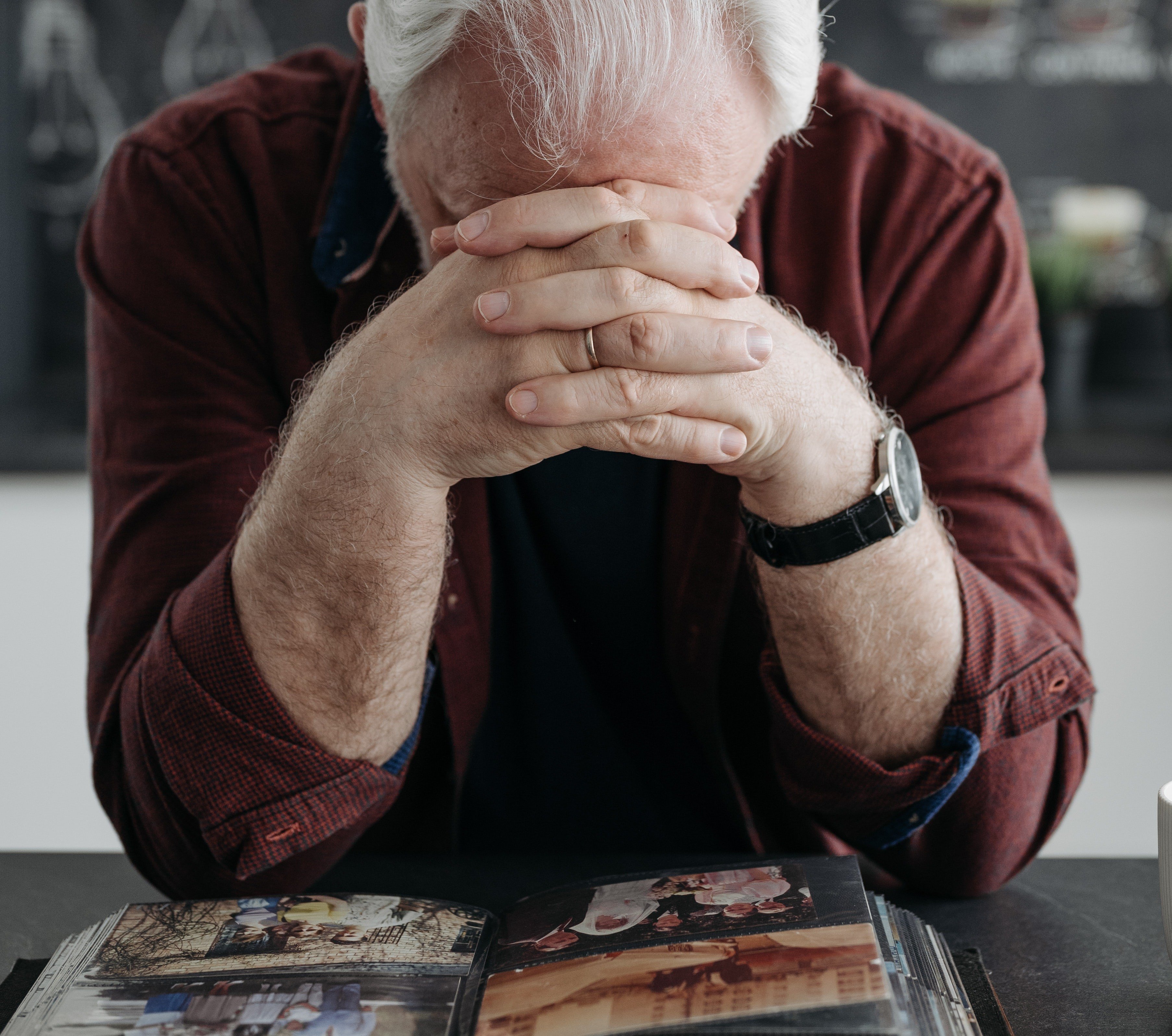 Joe Gibson found it difficult to move on from his beloved wife's loss. | Source: Pexels
"Linda? Linda, can you please come here?" Joe shouted. "I want to see my wife today."
"I met my darling here. I clearly remember! She was wearing a beautiful red dress and had wavy hair."
Linda, 30, had been taking care of Joe for the past six months. The man's children mutually decided to honor his wish to live independently. Yet, three years after their mother's death, they hired Linda to help him when he had difficulty doing things on his own.
"Sweetheart! I need a small favor...Do you mind taking me outside to B&B Cafe today?"
"Yes, Mr. Gibson. But it's raining now. Are you sure you want to go today?"
Joe looked outside. His eyes filled with tears as he recalled Stella's love for the showers and the fresh smell of the earth as the raindrops kissed the soil.
"Yes...Stella will be waiting for me there."
Linda was perplexed. She did not understand what Joe meant by "his wife was waiting for him" because she was dead and gone.
"Pardon, Mr. Gibson? What did you just say? Is everything alright?"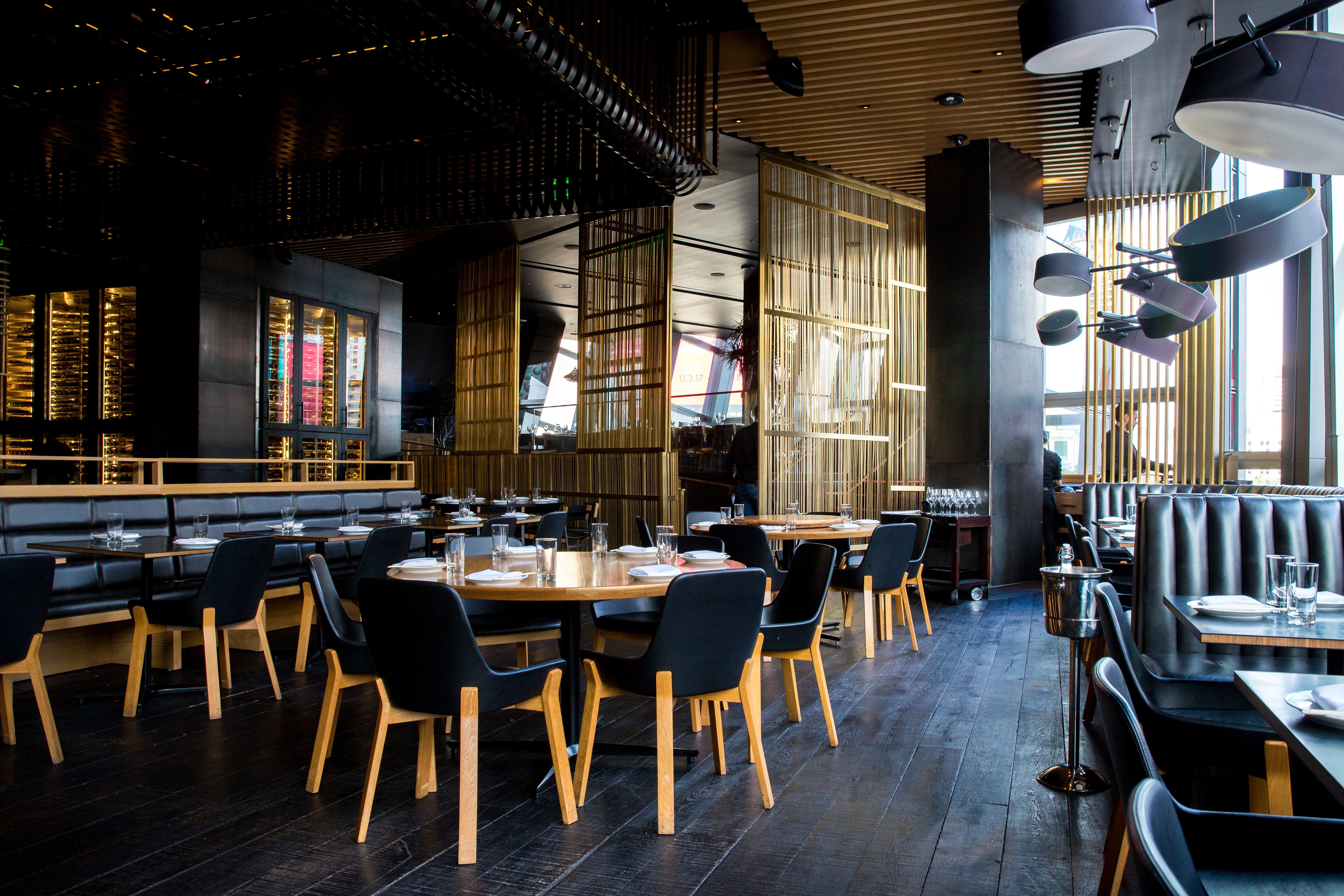 Joe wanted to go to the café. | Source: Unsplash
Joe was lost in deep thought, looking outside the window. He asked Linda to help him get ready and arrange for their car to leave immediately.
"No, I want to wear that one. She loves to see me in that shirt," Joe exclaimed, pointing to a blue shirt in the closet.
Linda was baffled by the old man's sudden desire to go to the diner. There were instances where she often requested him to see the outside world and enjoy the peace around. But Joe had always turned her down, saying it bothered him to be out without his wife.
That day, things seemed pretty strange, especially when Joe kept stressing that Stella was waiting for him in the cafe.
Curious and confused, Linda accompanied Joe to the eatery. She was also worried about the man's state of mind because she hadn't seen him so excited and chirpy. Joe seemed like a different man to her.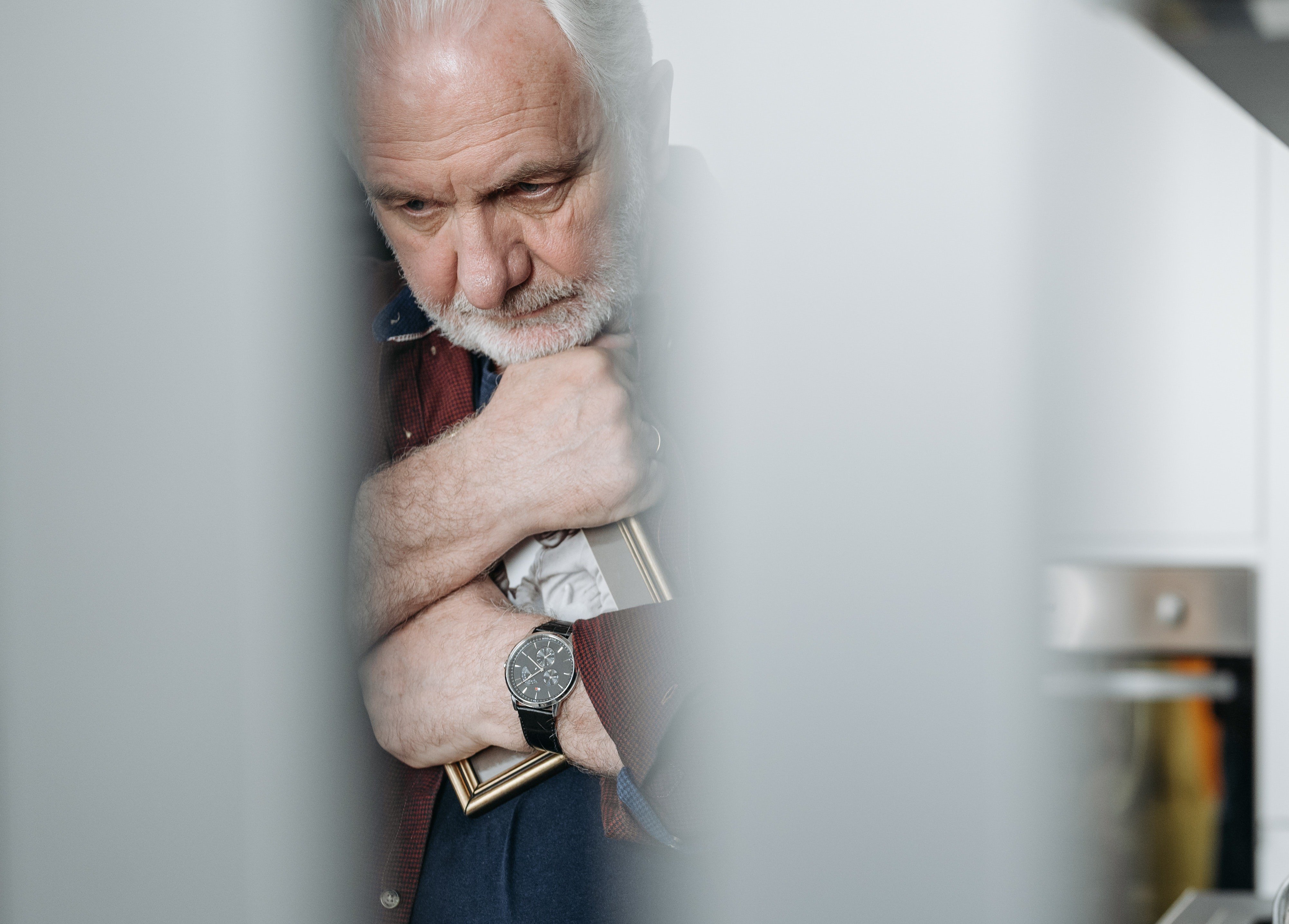 Linda was stunned to see Joe excited about going to the café. | Source: Pexels
They drove past the wet road while Joe gazed at the streetlights and trees, lost in memories about Stella. The couple often wandered on this road, hand in hand, promising each other a thousand years of love.
It still haunted Joe to pass through the beautiful route without Stella beside him.
"Finally! Paradise has arrived!" Joe exclaimed in joy as they neared B&B Cafe. Linda parked the car and took the old man inside.
"I suppose you would be comfortable here. Please take your seat," she said, helping Joe to one of the first seats by the entrance. But for the first time in two years, Linda saw Joe stubborn about something.
"No, not this one...We have to go to the farthest corner. Stella loves to sit there."
Linda followed Joe to a quiet private table in the cafe. She looked around, but nobody was there.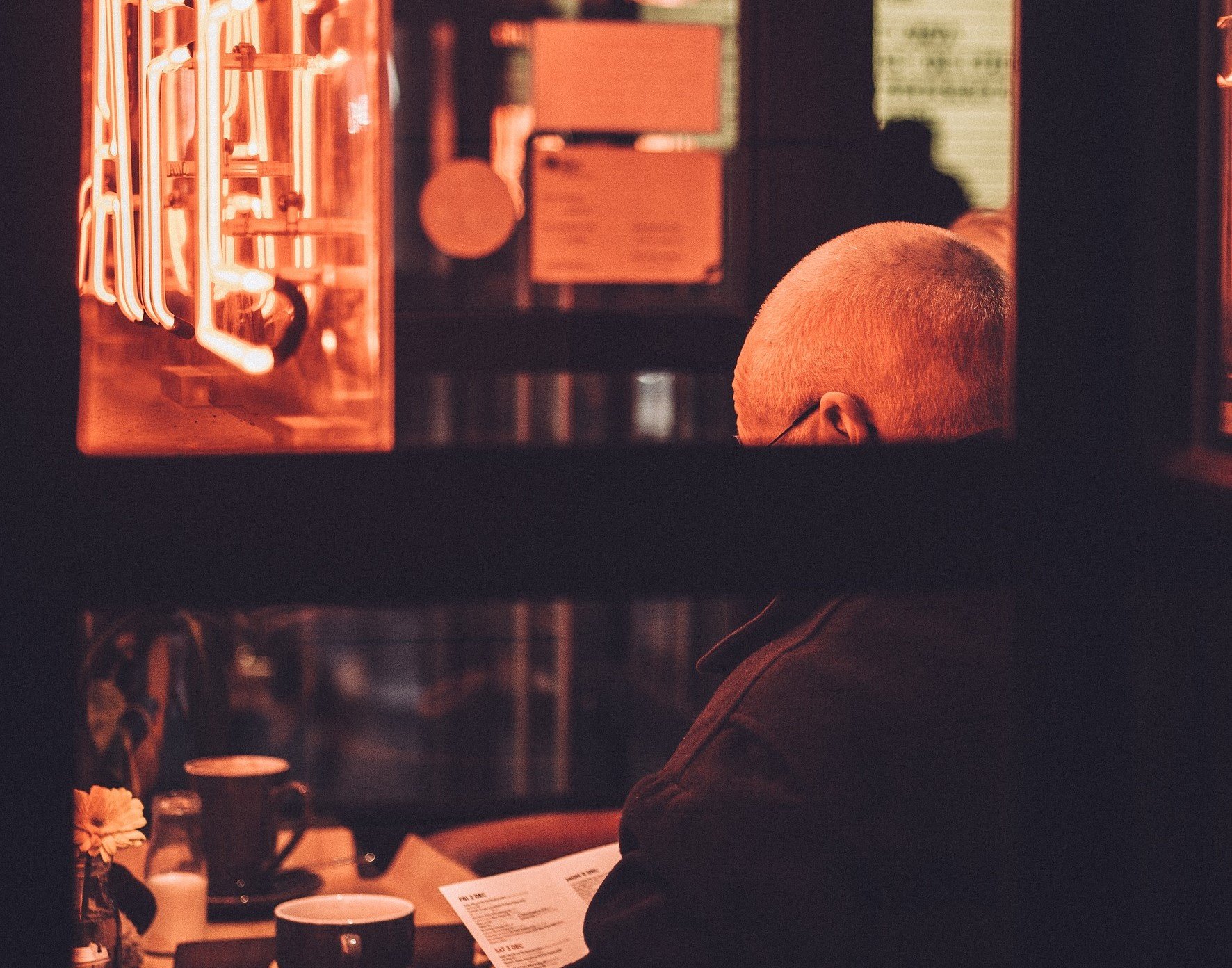 Joe walked to his favorite spot in the café & sat there while Linda watched in awe. | Source: Pixabay
"How silly of me to think late Mrs. Gibson would be here!" she mumbled. Linda grew worried as she saw the excitement in Joe's eyes, as though he were waiting for his late wife.
Moments later, a waiter arrived with the menu to take their order.
"Two plates of pancakes, please...And a little extra maple syrup," Joe ordered. "Sweetheart, Stella loves pancakes with maple syrup!"
Linda was confused. At first, she thought Joe had ordered the other plate for her, but when he said it was for Stella, she became anxious and looked around.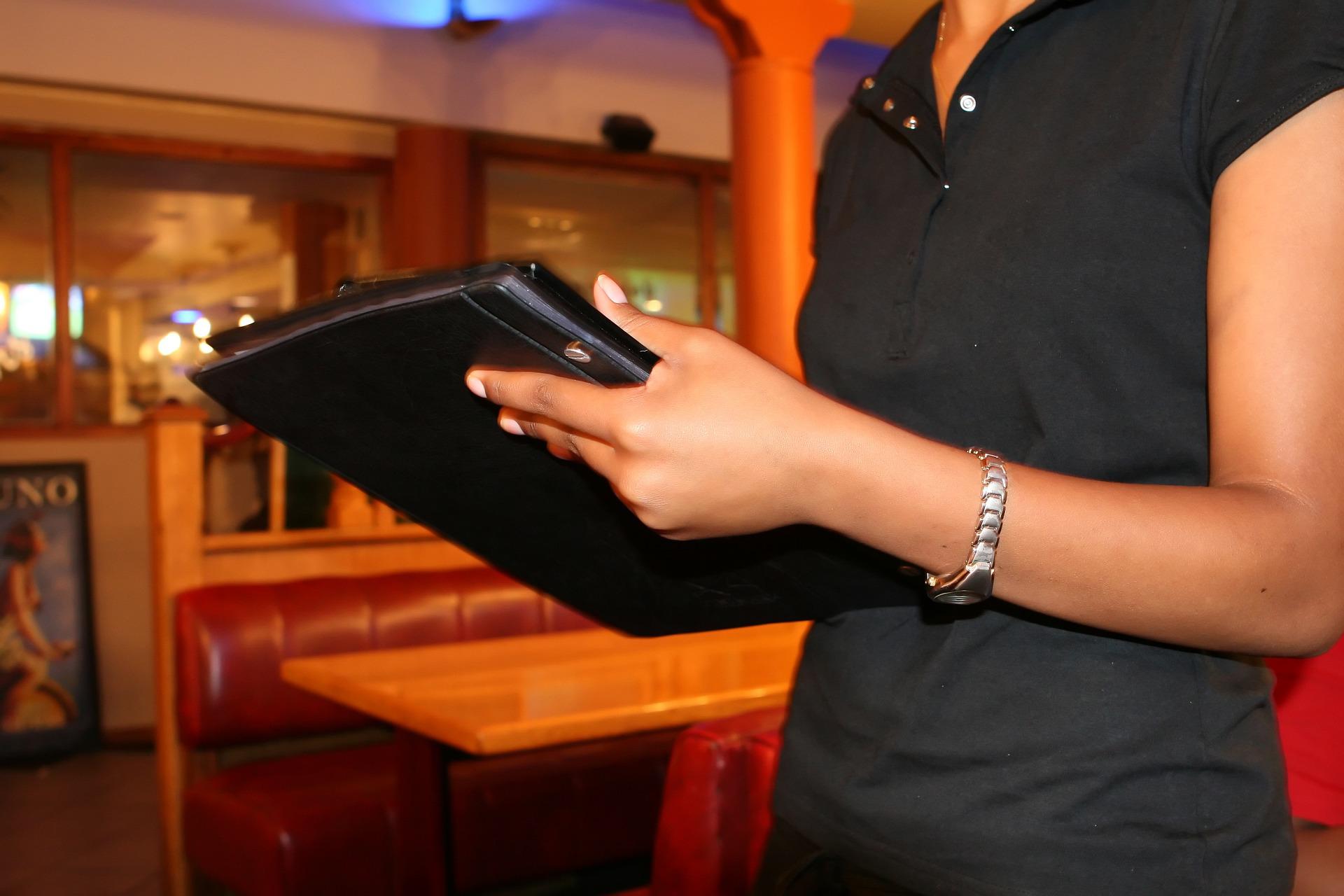 Joe placed an order for two plates of pancakes with maple syrup. | Source: Pixabay
As Joe waited for the food to arrive, he broke his silence.
"I met my darling here. I clearly remember! She was wearing a beautiful red dress and had wavy hair."
Linda smiled on hearing this. At the same time, she was worried if Joe was feeling alright.
The waiter arrived with a tray and served two plates full of pancakes and maple syrup on the table. Linda was curious to see what would happen next. She wondered if Joe would eat all the pancakes or keep saying that Stella was coming.
As she watched curiously, Joe took a plate of pancakes and put it in front of him. Then he poured the maple syrup onto the dish and slightly pushed it forward as if he were serving someone in front of him.
"Bon appétit, darling!" he said, smiling at the empty seat in front of him.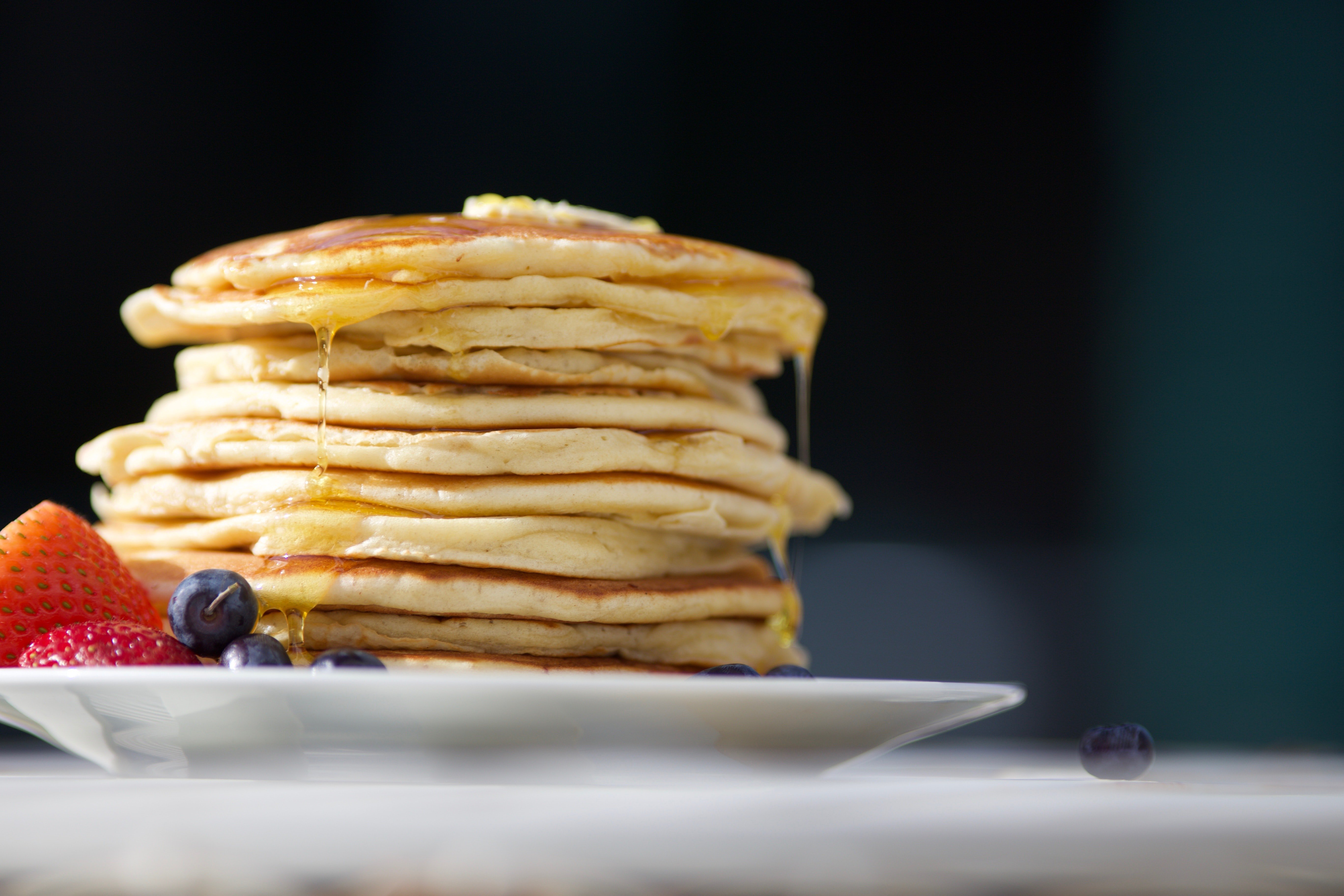 Joe commemorated his first meeting with Stella at the café by serving her favorite pancakes with maple syrup. | Source: Unsplash
"I always leave a plate of pancakes for Stella whenever I come here to commemorate the day we first met," Joe said, smiling.
"It makes me feel light when I relive this moment with her. It reminds me of her, and I feel she will cry from above looking at how much I love her!"
Joe's words struck Linda, and she began to shed tears. Joe just wanted to relive his emotions at the cafe where he first met his late wife. It was a touching scene.
From that day, Linda started seeing Joe differently. She gladly obliged him whenever he would her to take him to the cafe. She knew that the diner was a special place for him, and it made him happy, cherishing his memories of his beloved wife.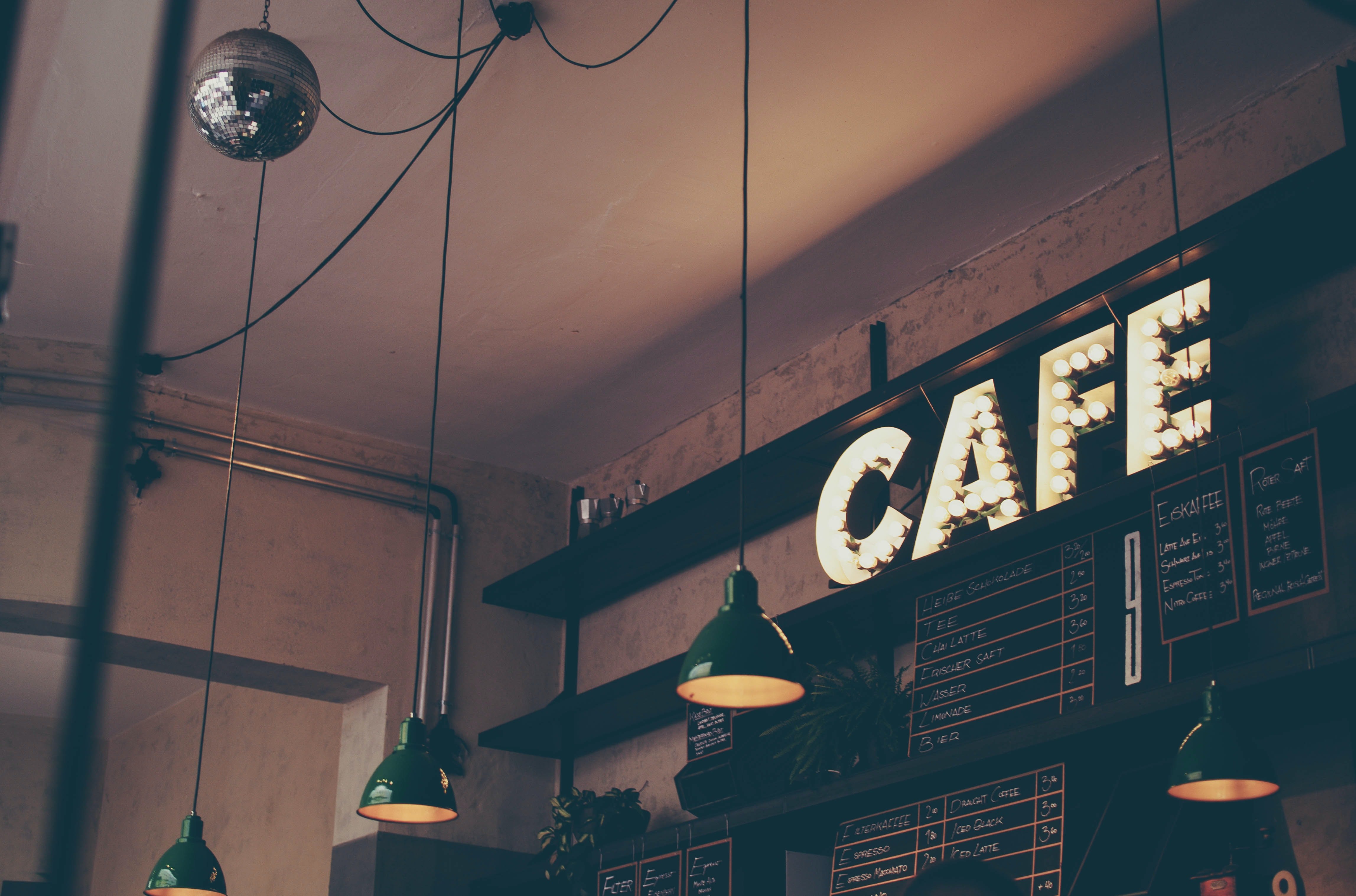 Linda often accompanied Joe to the café whenever he wanted to relive his memories with his beloved Stella. | Source: Unsplash
What can we learn from this story?
Always help someone if you get a chance. When Joe asked his nurse Linda to take him to the cafe where he met his wife, she was surprised and hesitant. But after seeing Joe emotionally relive his memories of his late wife there, Linda began to take him there frequently.
Sometimes, reliving good moments from your past might help you lighten your sorrow. Joe had first met Stella at the diner. He ordered two plates of pancakes with maple syrup, one for him and the other for Stella. Though Stella was gone, reliving that moment lightened his heavy heart and made him feel a bit happy.
Click here to read about how an old man who promised to wait for his beloved sweetheart at their favorite café met her 20 years later.
This story is inspired by the everyday lives of our readers and written by a professional writer. Any resemblance to actual names or locations is purely coincidental. All images are for illustration purposes only. Share your story with us; maybe it will change someone's life. If you would like to share your story, please send it to info@amomama.com.
Subscribe if you like this story and want to receive our top stories!