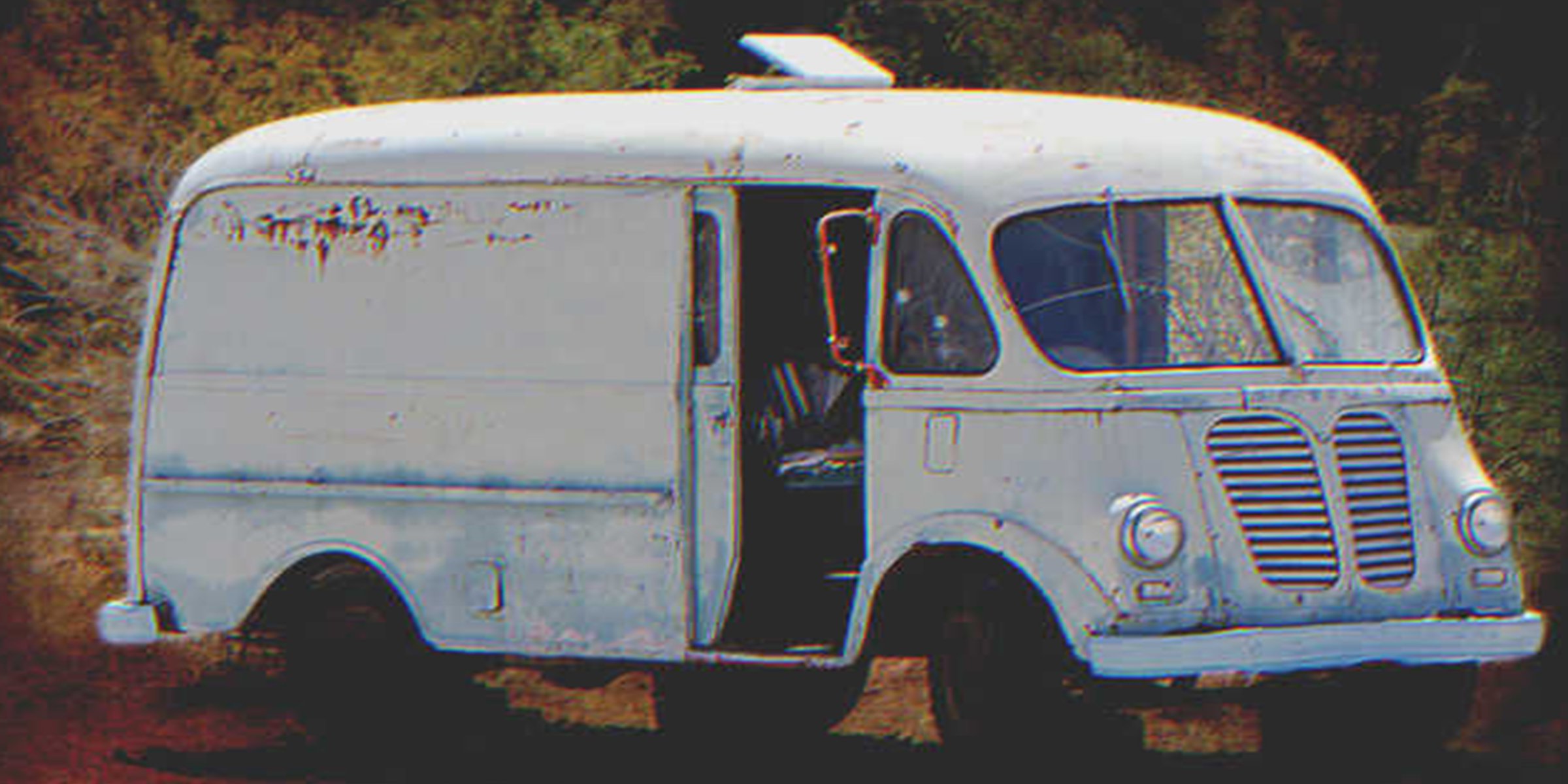 Shutterstock
Nobody Knows Old Professor Has Been Living in Van for a Year until Urgent Meeting Is Held — Story of the Day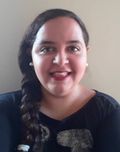 Professor Scott Carter started living in his old, disheveled van due to a heartbreaking circumstance until the university's dean discovered it. An emergency meeting was held with other staff, and the truth came out, so they decided to do something drastic about it.
"Ok, we'll stop here for the day. See you tomorrow, guys," Professor Scott Carter told his class, and the students began to pick up their things to exit the classroom.
Scott was an English Literature teacher at Montana State University and was loved by students and staff alike. But he could hear the whispers from his students that day.
Things had been very different for a long while. He didn't look like he used to, and the first-year students – who had only started at the school a few months ago – were confused. He looked unkempt. His white hair was messy, and his suits were wrinkled to no end.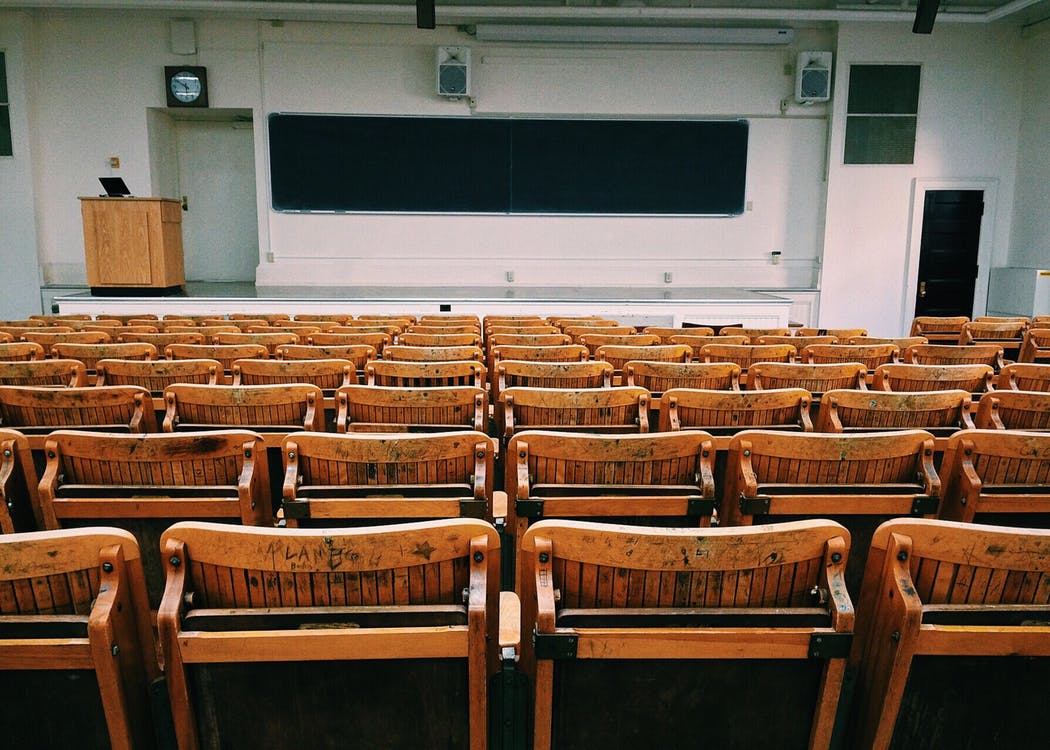 Dean Ulysses stepped into the classroom when all the students left. He needed to talk to Scott Carter. | Source: Pexels
No one knew what was happening with their beloved professor, and his teaching assistant, Marissa Sanders, got worried. She went to the university's dean, Dean Ulysses, to express her concerns. At first, he didn't believe anything was wrong. But soon enough, some students filed some complaints about their "scruffy" and "depressed" teacher, and he had to ask.
"I know you've all noticed some differences in Professor Carter's attitude and his general appearance, and we've finally discovered what's going on..."
So just as all the students filed out of the classroom for the day, Dean Brandon Ulysses came in. He approached the unkempt teacher and finally noticed what others had been talking about. Upon getting closer, he noted that Prof. Carter was not dirty. He didn't smell, but his demeanor and appearance left much to be desired. Something was happening.
"Professor Carter, may I have a word?" the dean of the university stated gently with a grin. At first, the teacher seemed uncomfortable, like he wanted to say no, but no one could exactly say no to Dean Ulysses' authority.
"Of course," he said quietly, and it was clear he didn't want to. But Dean Ulysses insisted, and they walked to his office, which was luckily in the next building. They sat on the leather chairs of the old-school office.
"Dean, what is this about?"
"Call me Brandon, Scott. We've known each other for a long time, and I'm only a few years older than you. Although 80 seems like such a bigger number," the dean laughed, trying to lighten the mood.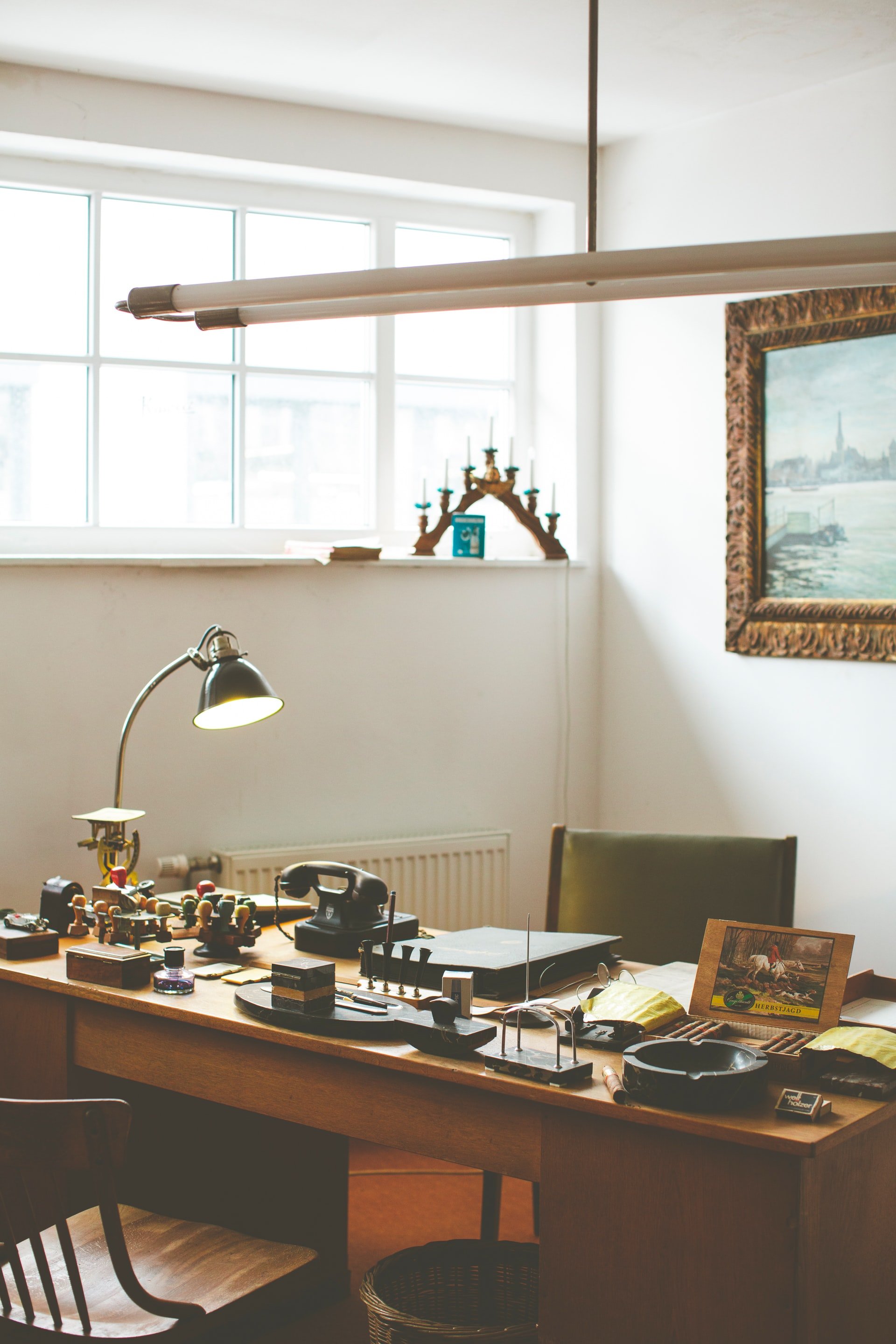 They reached the dean's office and started to talk seriously. | Source: Unsplash
"Sure, Brandon. You're right," the teacher replied, forcing a laugh.
"So, I'm going to cut down to the chase. What's happening? Things have changed, and I've received some… uh… not complaints," the dean lied. "But people are concerned about you. You haven't been your jovial self for months. What's going on?"
Scott shook his head. "Nothing, Brandon. I mean… life… I guess."
"Do you want to retire?"
"NO!" he responded too abruptly. "I mean… this class is the only thing keeping me going. Please, don't make me retire."
"I won't make you. I just wondered if you might need it," Dean Ulysses expressed, raising his hands.
"I swear, I don't. I'm fine," Scott assured, still looking uncomfortable.
"Ok, I won't push you any longer. But please, remember that you can come to me. Don't think of me as a boss, but as a colleague," Dean Ulysses told him, and the older teacher nodded, exiting the office quickly.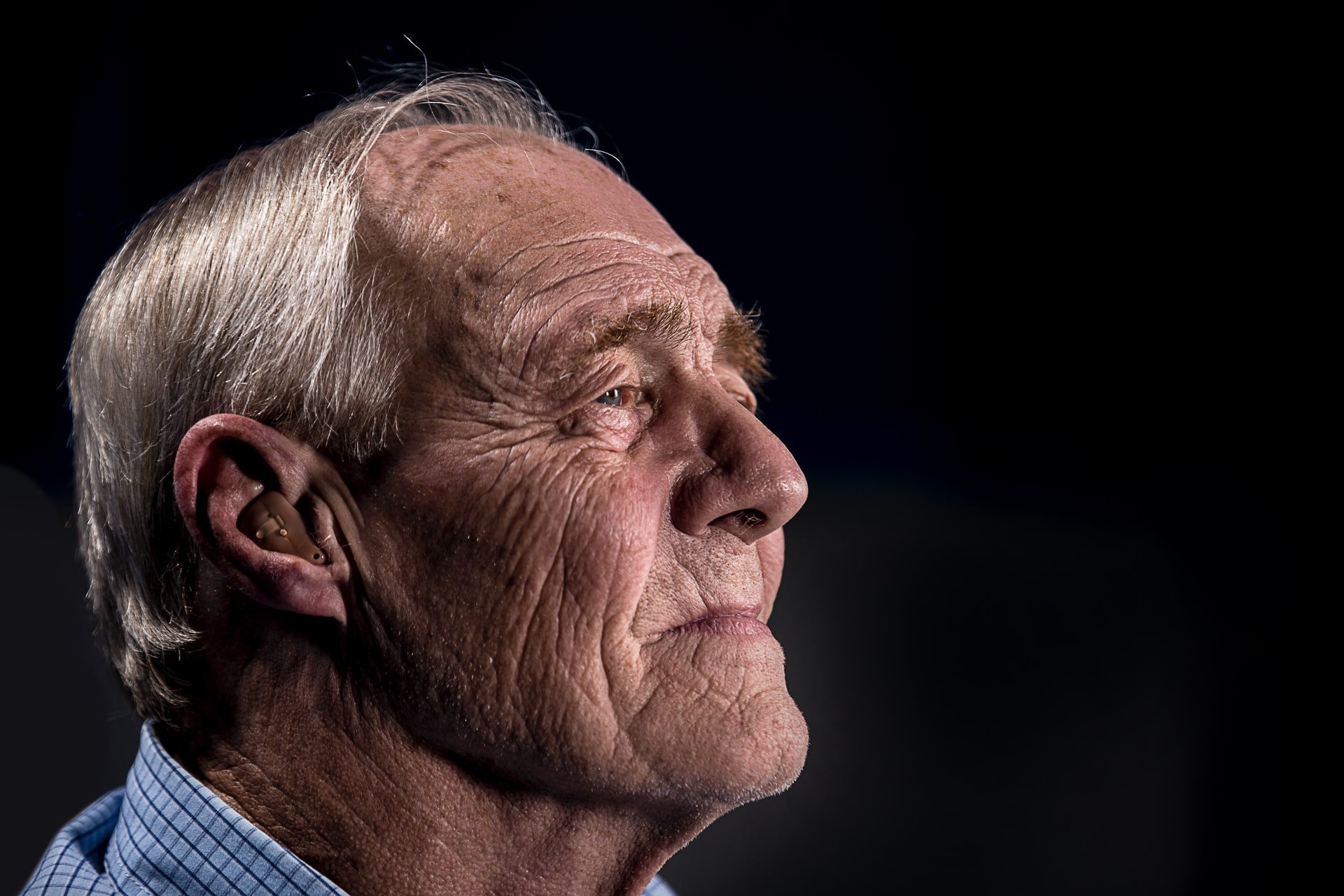 Dean Ulysses followed him and discovered part of the truth. | Source: Unsplash
Dean Ulysses was not satisfied with Prof. Carter's answers, so he waited a few seconds and followed him. Soon enough, they reached the faculty parking lot, but Scott walked past it.
Brandon had no idea where his colleague was going, but they reached the slightly forested area of the university, leading to a tiny dirt road, where an old, rusty van appeared. Scott opened the door and got inside.
Brandon waited a while to see if Scott would start the engine and drive off, but he didn't. That's when Brandon realized the truth. Scott was living in that van. And based on the overgrown grass around the tires, he had been doing so for a while. Perhaps a year. Something terrible was going on, and it seemed like no one in the university knew what was truly happening.
Therefore, Brandon enlisted Marissa Sanders' help and tasked her to find out the truth. She dug as much as she could, and Brandon decided to hold an emergency meeting with the oldest and tenured professors in the faculty. All except Scott because all Dean Ulysses wanted to do was help their colleague, but they had to figure out how first, and he needed ideas from the rest.
***
People gathered at the meeting, not knowing what was happening, but Dean Ulysses introduced Marissa to the others, and she started speaking.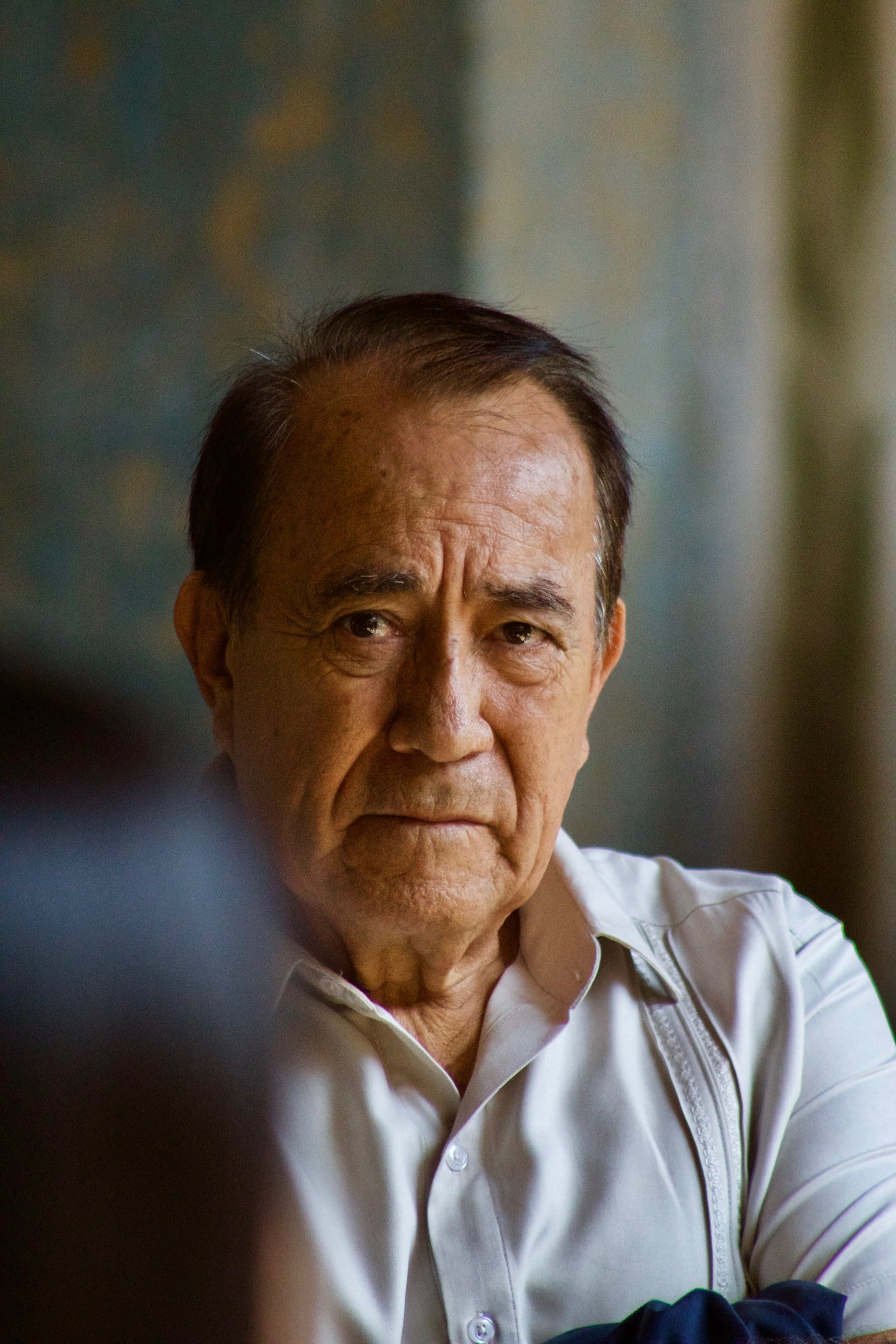 Dean Ulysses held a meeting and the faculty was shocked by what they discovered. | Source: Unsplash
"I know you've all noticed some changes in Professor Carter's attitude and his general appearance, and we've finally discovered what's going on. First of all, he's been living in his van for at least a year… since his wife died," the teaching assistant revealed, shocking the gathering.
"What? Mrs. Carter died? Why didn't anybody tell us?" one professor asked indignantly. Many people in that room knew Scott and his wife for years and considered them close friends, so discovering Mrs. Carter's death was saddening. Whispers erupted among everyone, but Marissa stopped them. "There's more."
"Everyone, please listen," Dean Ulysses ordered gently, and people stopped speaking.
"Mrs. Carter not only died but since the house where they lived was in her name – a gift Professor Carter gave her for their first anniversary years ago – her kids decided just to throw our professor out. Remember, Prof. Carter was their stepfather. That's why he's been living in that van," Marissa finished.
"How did you find out about this?" another teacher asked Marissa.
The teaching assistant explained that she talked to Prof. Carter's neighbors, and they were eager to tell her the entire truth because they didn't like what his stepchildren did.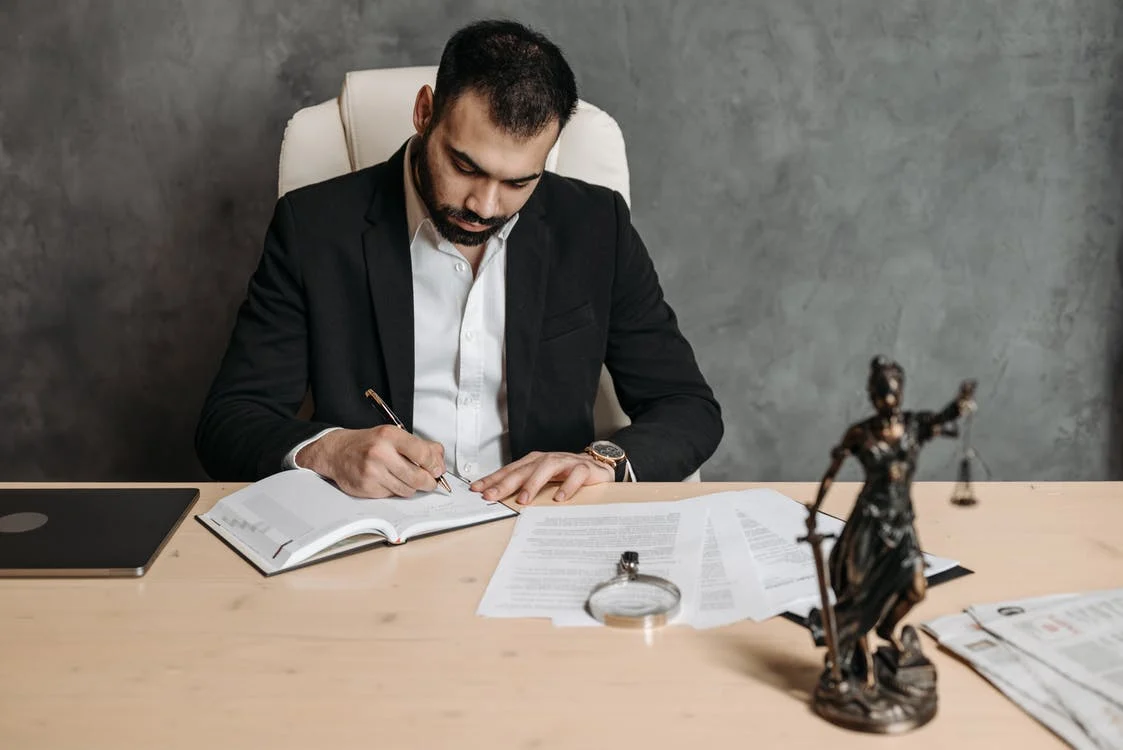 Professor Geller's son prepared to fight for Prof. Carter's right to the house. | Source: Pexels
Finally, Dean Ulysses stood up and took her spot in front of the room. "I've gathered everyone here, so we can come up with solutions. I don't know if Scott will accept moving into my house or money to buy a new house, but we can't let him just live like that. He's obviously depressed about losing his wife and losing his entire life after helping raise his stepchildren. What can we do?" Brandon asked the gathering and people came up with suggestions.
Many offered Scott a room in their homes, others suggested a fundraiser, and finally, Professor Geller said something reasonable.
"My son is a lawyer and usually deals with division of assets when people die. I believe he can help Scott. It doesn't seem legal that his stepchildren could just kick him out of the home he bought his wife," he suggested, and people started nodding.
"Ok, we can take that first step. For now, I think most of us can try to invite Scott for dinner so that, at least, he knows he's not alone," Dean Ulysses added, and people agreed. They continued sharing ideas on how to help the veteran teacher until the meeting ended.
Professor Geller talked to his son, who took the case pro-bono, and the other teachers told Prof. Carter they would help him. The older man cried when another colleague, Professor Moore, invited him to dinner and offered him a place to stay permanently.
"I can't believe you all found out," Scott sobbed in Prof. Moore's house. He was grateful for the generosity of everyone in the faculty, but he was also ashamed of his situation.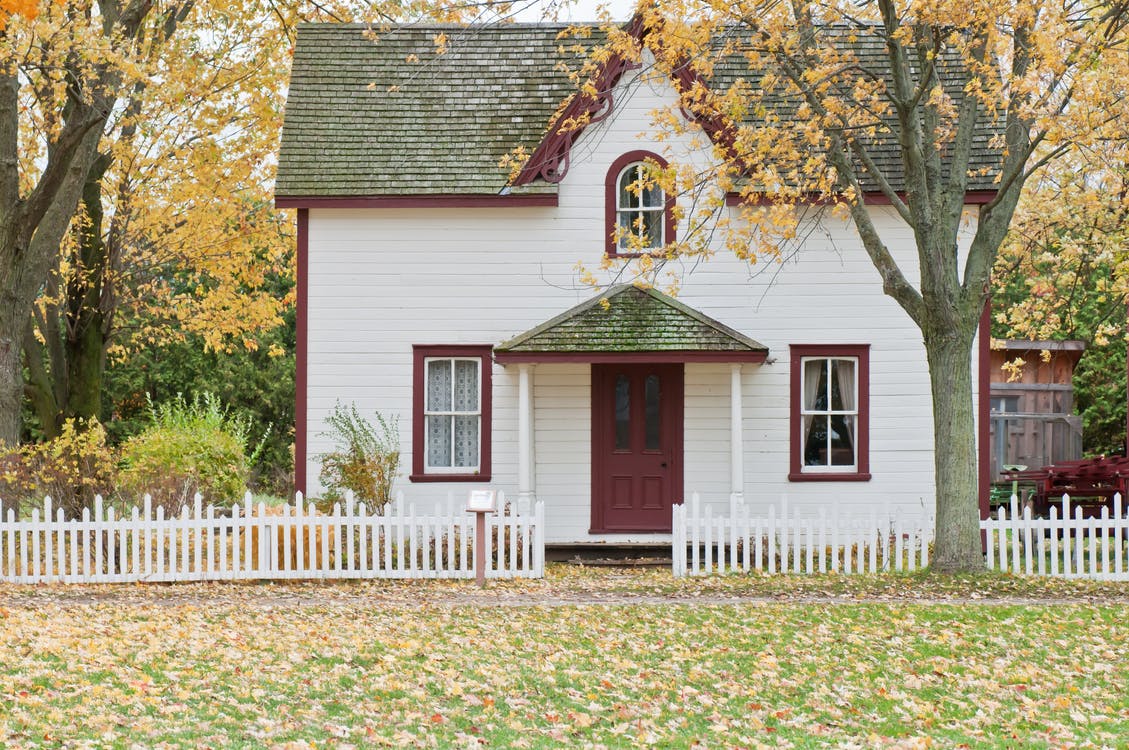 The money was enough to purchase a bungalow near the university. | Source: Pexels
Professor Moore assured him that there was nothing to be embarrassed about. "You should've told one of us. When the dean told us what was happening, everyone wanted to help. You've been there for us all these years. You could've come to anyone, and they would've opened their homes to you. So, please accept my offer and come live with me," she insisted, and Scott nodded at last. He finally agreed, and they moved him to a room at Moore's house for the time being.
Soon, Prof. Carter's stepchildren were served papers demanding arbitration for the house, although he was hesitant about it. He had initially left his home, thinking that his stepchildren would be better off that way. But his colleagues convinced him that what they did was unfair.
And it was unjust. His stepchildren didn't want to give their stepdad anything, even when he was entitled to part of the house by law. Eventually, they had to settle to avoid taking the case to court and Scott received half of the house's worth.
With the money, he bought himself a tiny bungalow next to the university and settled into his new life, knowing that many people came to his aid during his most challenging time. This ordeal taught him that he should've asked for help sooner instead of staying in that old van for a year. He also learned that many people loved him but couldn't help if they didn't know he needed it.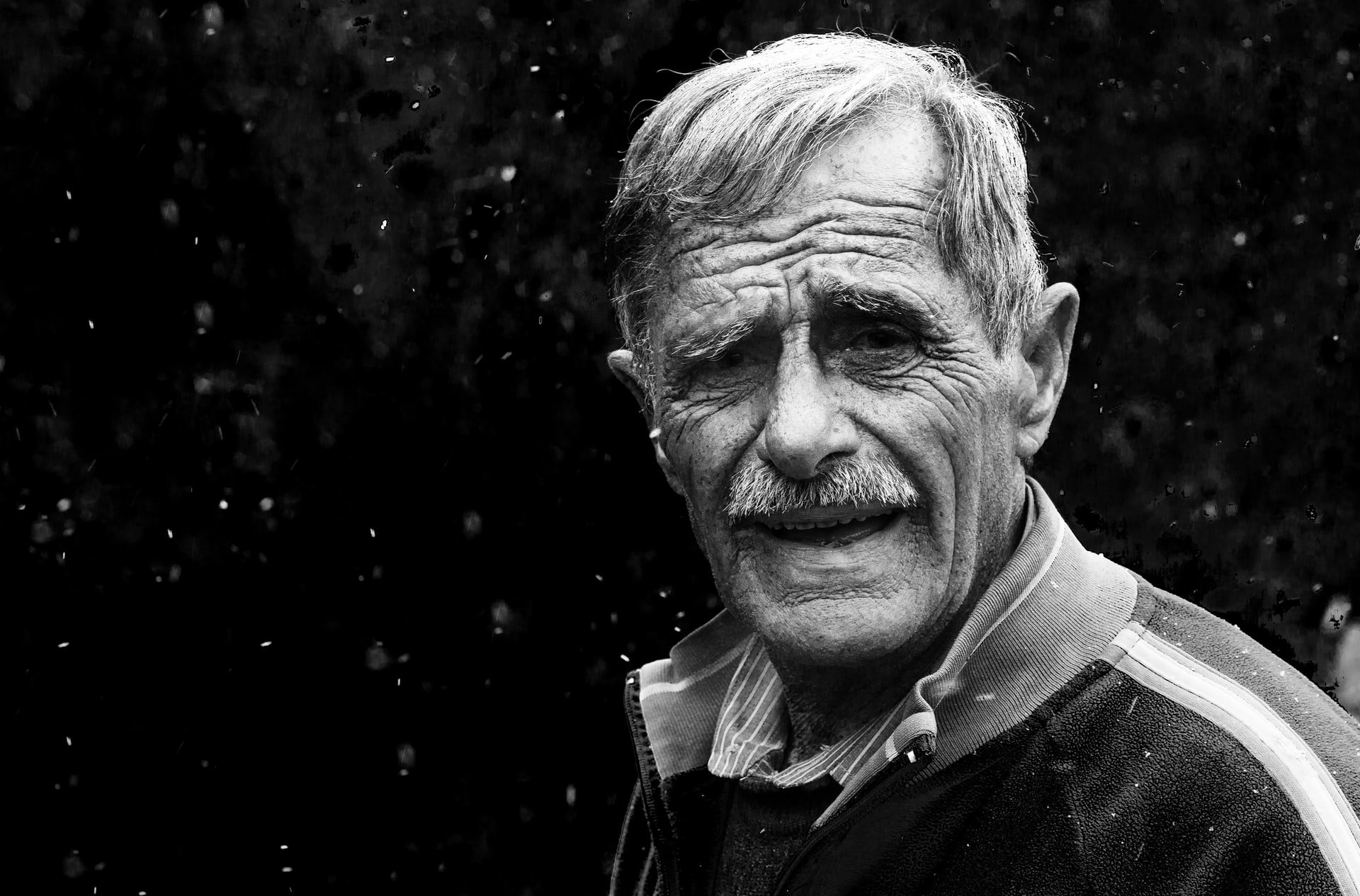 Professor Carter returned to his jovial self with the knowledge that so many people cared for him. | Source: Unsplash
This knowledge pulled him out of his depression, and he started caring about his appearance. He went to work every day looking nice, as he did before his wife died, and inspired a new generation of students once again.
What can we learn from this story?
Don't be afraid to ask for help when you most need it. You'd be surprised how many people would step up. Scott Carter should've asked his colleagues for help, but his mental state was not in a good place. Luckily, some people observed something was wrong, searched for answers, and helped him immediately.
Always fight for what you deserve and what's fair. The professor didn't want to fight with his stepchildren over the house, but he didn't deserve to live in an old van after years of hard work. Luckily, his colleagues made him see what was right.
Share this story with your friends. It might brighten their day and inspire them.
If you enjoyed this story, you might like this one about a teacher who lived in her car for months until her colleagues found out.
This piece is inspired by stories from the everyday lives of our readers and written by a professional writer. Any resemblance to actual names or locations is purely coincidental. All images are for illustration purposes only. Share your story with us; maybe it will change someone's life. If you would like to share your story, please send it to info@amomama.com.
Subscribe if you like this story and want to receive our top stories!