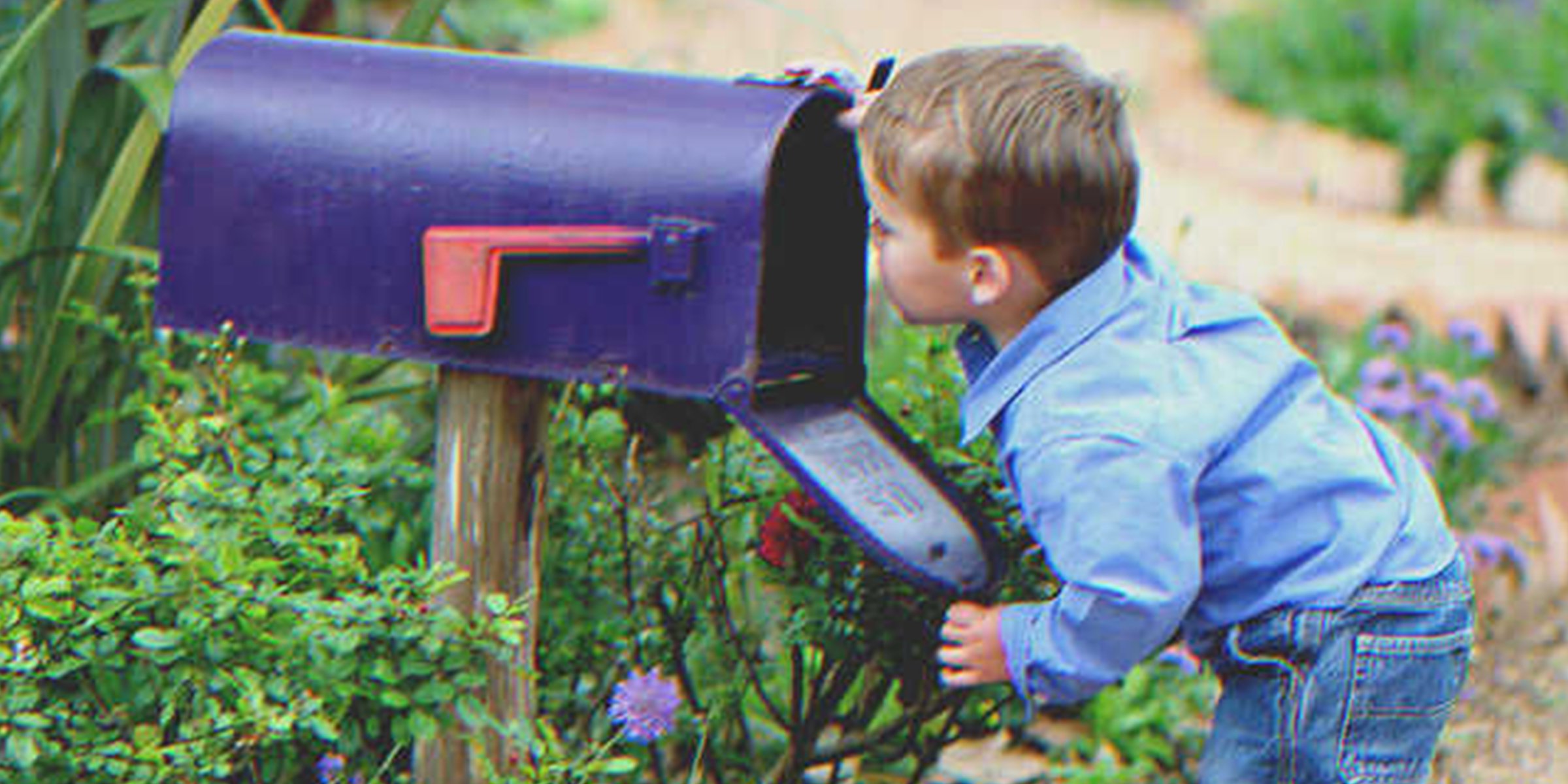 Getty Images
Little Boy Begs Postman to Find God and Give Him a Letter, Gets a Letter in Return — Story of the Day

A heartbroken little boy who yearned for his mother's love and attention wrote a letter complaining about her to God. The next day, the mailman returned to the boy with a sweet reply from God and what happened next was heart-jerking.
Those who passed by little Louie Parker's house in Denton's pleasant neighborhood would never miss seeing him at the window. His nose pressed against the glass and eyes sparkling with tears, the 6-year-old would anxiously look around if his mom, Mollie, had come home.
"Sweetheart...I want you to stop crying...Your mom will surely take you to the park when she comes home. Alright?" Louie's granny Macbeth said, running her hands on the little one's soft, silky hair.
But little Louie knew it was a lie. He was sure that, like yesterday and all the other days he'd known, his mom would never take him out or spend time with him.
The boy felt trapped like a bird caged and cut off from the outside world. He wished for his mom's attention and time. But when that didn't happen, he decided to find God and complain. And what happened next was tear-jerking...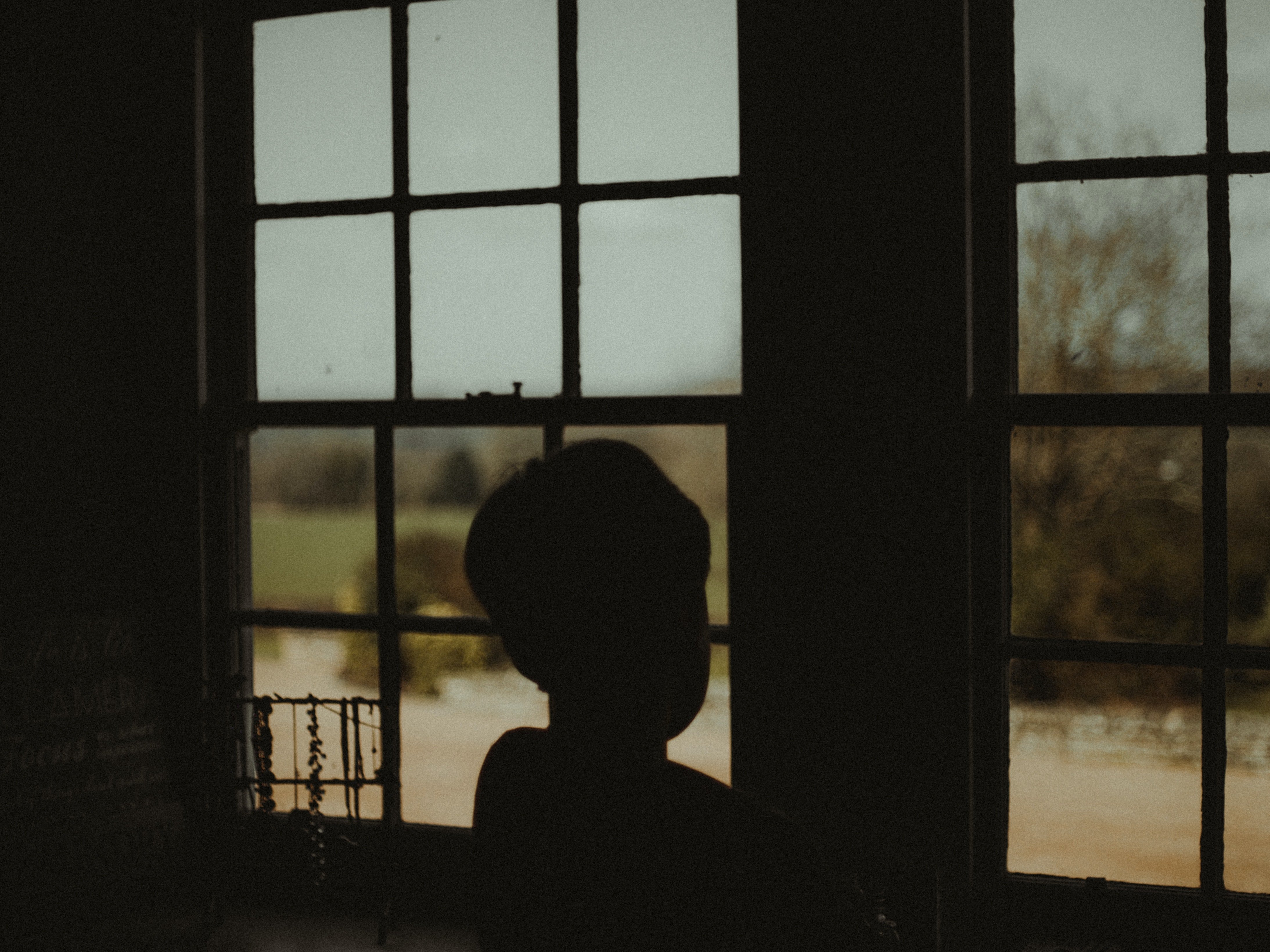 Little Louie always stood by the window, waiting for his mom. | Source: Pexels
"Will mom come home early today? She told me last night that she will take me shopping," Louie asked Macbeth, his teary eyes gushing with hope.
"A letter? Is it from God?" the boy gasped in joy. "Yes, it is!" the postman replied, extending a colorful envelope to the excited little boy.
"Oh, did she? She will keep her word if she says," the granny replied.
Louie kept checking the clock. Several hours ticked by, but his mom didn't show up. Tired of waiting, he fell asleep on his granny's lap.
"Shhhhhh...I had an emergency to attend...'twas an accident...did he eat?" Mollie whispered as she removed her coat and put it on the hanger. "Let me carry him to his bed. Don't wake him up, or else he'll start crying."
Since Mollie's husband, Stewart, left her with their one-year-old son, she worked hard to raise Louie. She was a nurse in a private hospital and often worked extended shifts up to 11 hours daily. Because of her rush to earn more money, Mollie spent less time with her son.
Sometimes, she even worked extra shifts on weekends, so the only time Louie spent with his mother was when she sang him to sleep or fed him dinner. Mollie would leave for work before her son woke up daily, gently kissing him on his forehead.
So when Mollie promised she would take him out shopping and failed to keep her word, little Louie was more than just hurt. He was annoyed, angry, and upset and decided to tell God about it.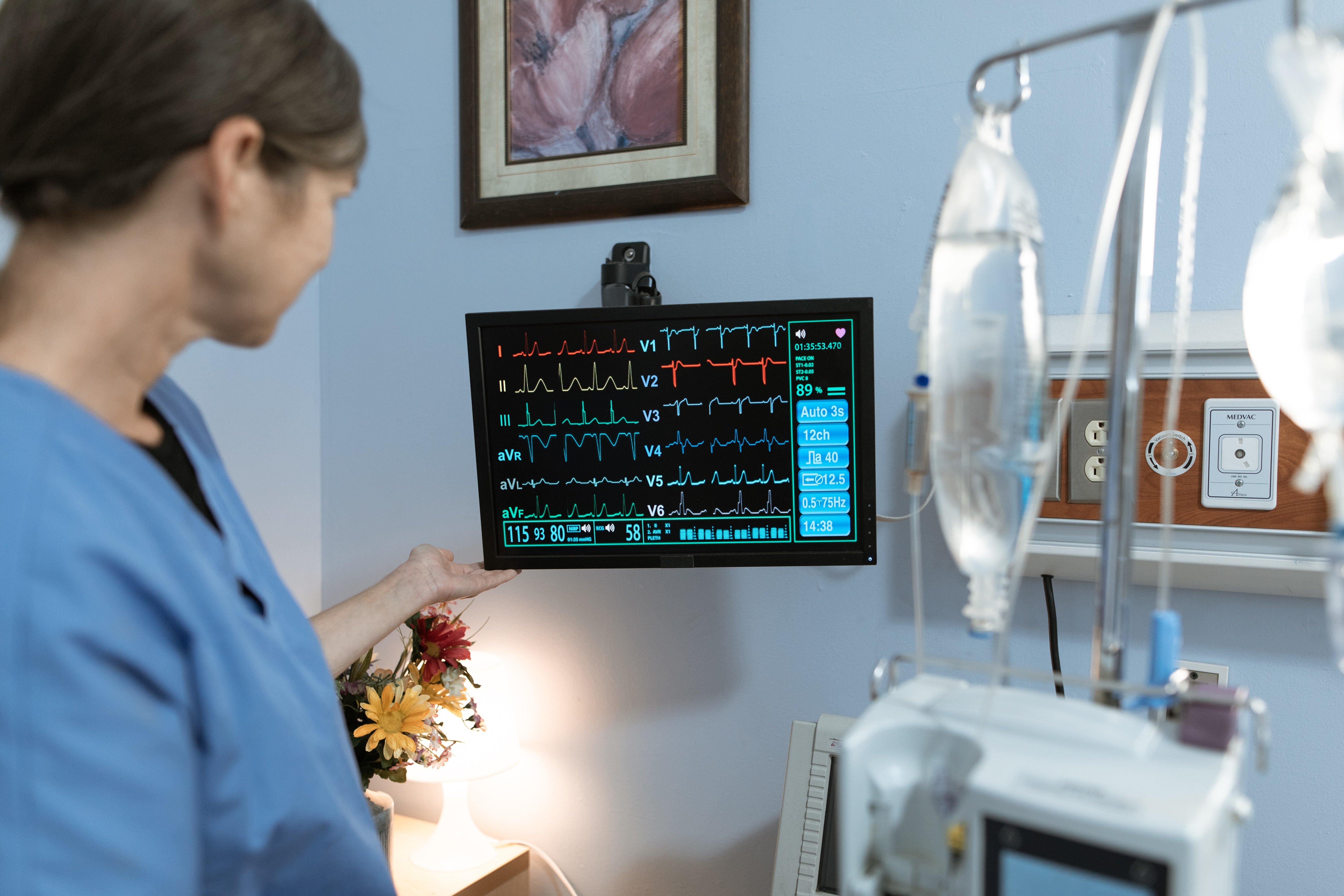 Mollie often worked extended shifts to earn more money. | Source: Pexels
Out of the blue, Mollie took Louie to church that Sunday. The boy was carried away, walking beside his mother. But he didn't forget his little mission. While Mollie was lighting candles, he silently crept to the altar holding a Bible and began talking to the crucifix.
"God, I came a long way to meet you...I want you to tell mom to spend time with me...She is always busy and has no time for me. Please, God...I beg you...Please do this for me... I will buy you candles with my pocket money. I promise."
Pastor William Francis, who overheard the little boy's pleas, was intrigued and amused. He sighed at the child's innocence and approached him. "Hey there, sweetheart! Where is your mom?" the pastor asked.
"She's there, lighting candles," the boy replied, pointing to Mollie.
"Okay, so do you know something? You can talk to God anywhere you feel like it. You needn't come a long way to church for that."
"Really? Can I talk to him from my room? From my swing?" Little Louie exclaimed. "While eating?"
"Yes, you can! And if you want something, ask in the name of God, and He will give it to you, son."
The little boy was overwhelmed by what the pastor said. He ran to his mom and stood beside her, still lost in deep thought about how to talk to God and make Him understand his concerns. That's when little Louie had a little plan in mind.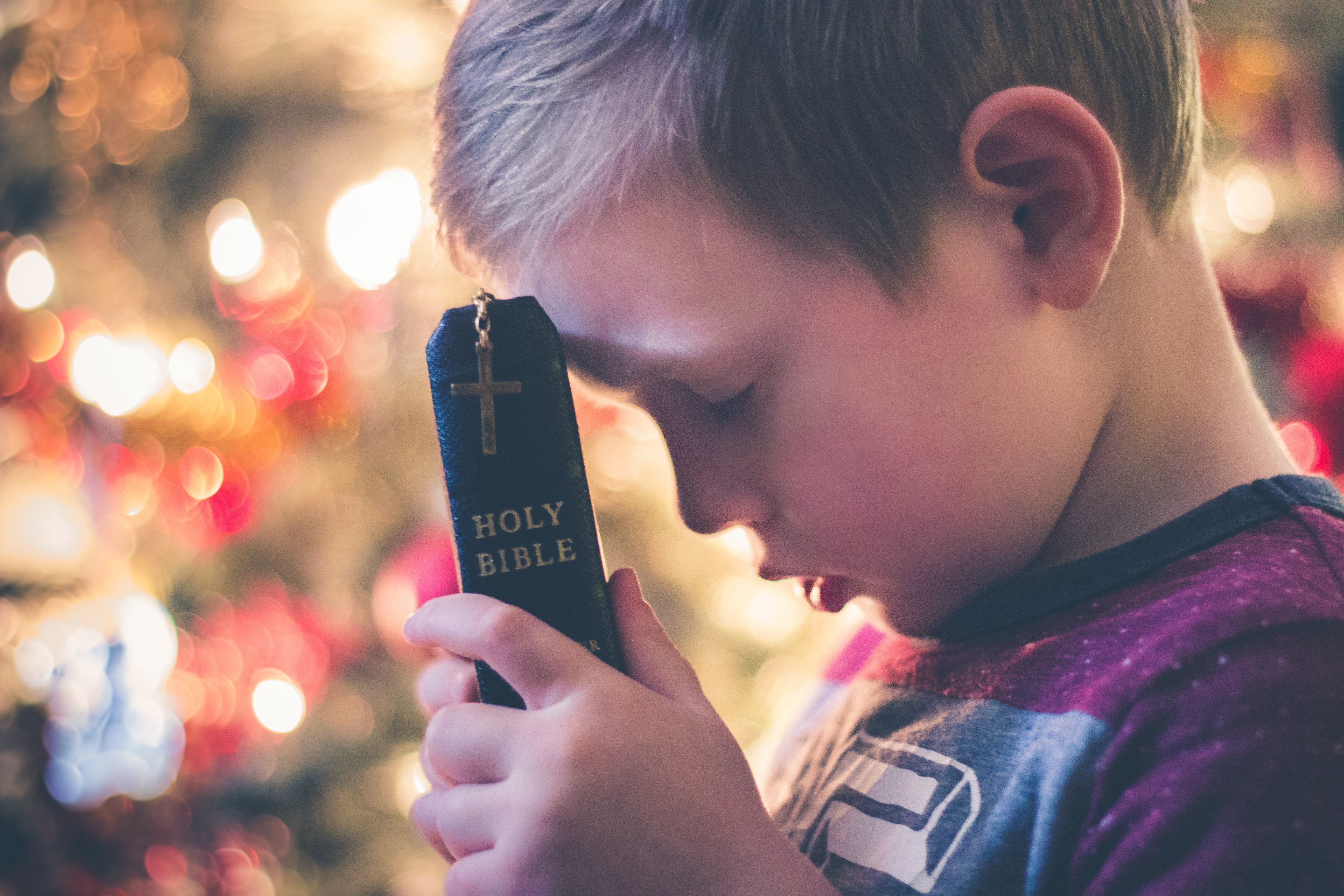 Louie begged God to change his mom's mind & make her spend time with him. | Source: Unsplash
The next day, the boy waited for his granny to go out to talk to the neighbors. He snuck into his mom's room and took a paper, then he crept into Macbeth's room and took a pen and envelope from her drawer. Louie ran to his room and closed the door because he wanted to keep what he was planning to do highly secret.
He began to write something, tucked the letter into the envelope, sealed it, and waited for the postman to arrive. A little later, he saw their mailman Cobbs Lewis checking their mailbox. Louie looked around to ensure his granny wasn't watching and rushed to the postman with the letter in his hand.
"Mr. Lewis...Wait...I have a letter...Wait!"
"Hey, sweetheart! Do you have a letter? Give it to me," Cobbs said. But when he took the envelope, he was surprised to find two words, "To God," written on it.
"A letter to God?" the mailman exclaimed in shock. "Are you serious?"
After a few seconds of panting, little Louie told Cobbs that he needed help to find God's address. "You must know God's address...Can you please write it there?"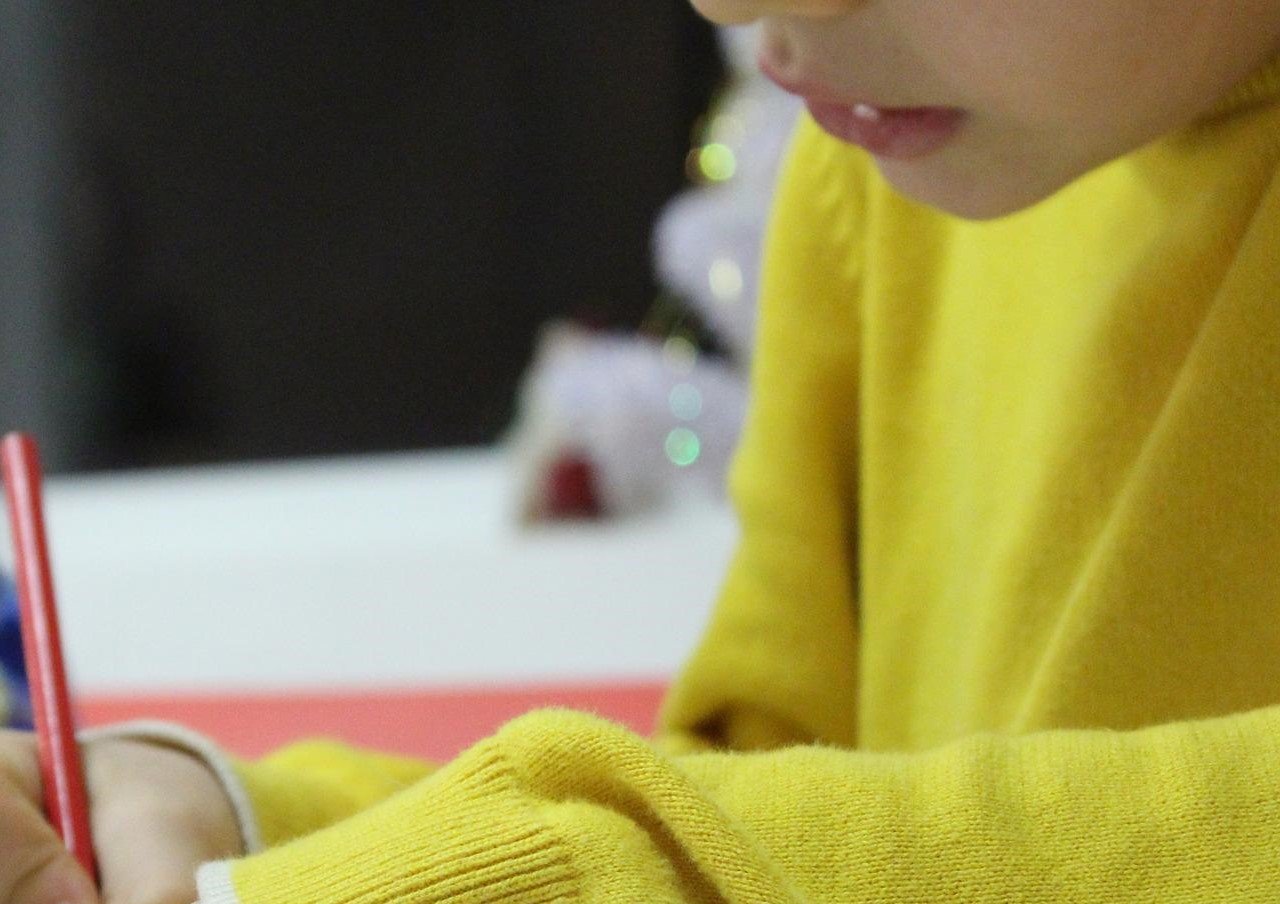 With a heart full of hope, little Louie wrote a letter to God the next day. | Source: Pixabay
The mailman was startled by the boy's strange request. He realized that there would be something more to the letter than just words. So he took the envelope and wrote a random address, convincing him it was "God's address."
"When will He reply? I want an answer before this weekend, Mr. Lewis. Will God reply soon?"
The mailman blushed and walked away with Louie's letter. After delivering his next mail, Cobbs sat on the pavement and opened the boy's letter. His eyes glistened with tears and amusement as he read the little one's petition.
"In the name of God, Dear God, I ask you to go into my mom's head and tell her to spend time with me," the letter started.
"I don't have any friends, and it hurts when I see their parents come to school to see them dance and play. Mommy never comes. Please tell her to come. And I want her to play with me at home. Please tell her, okay, God. I love you, and I will buy your candles. I promise. I have money in my piggy bank, and I'll tell granny to buy them. Do this for me, and I will always love you."
Snapping his tears, Cobbs was moved by little Louie's letter. He was so moved that he decided to surprise the boy with a "Letter from God."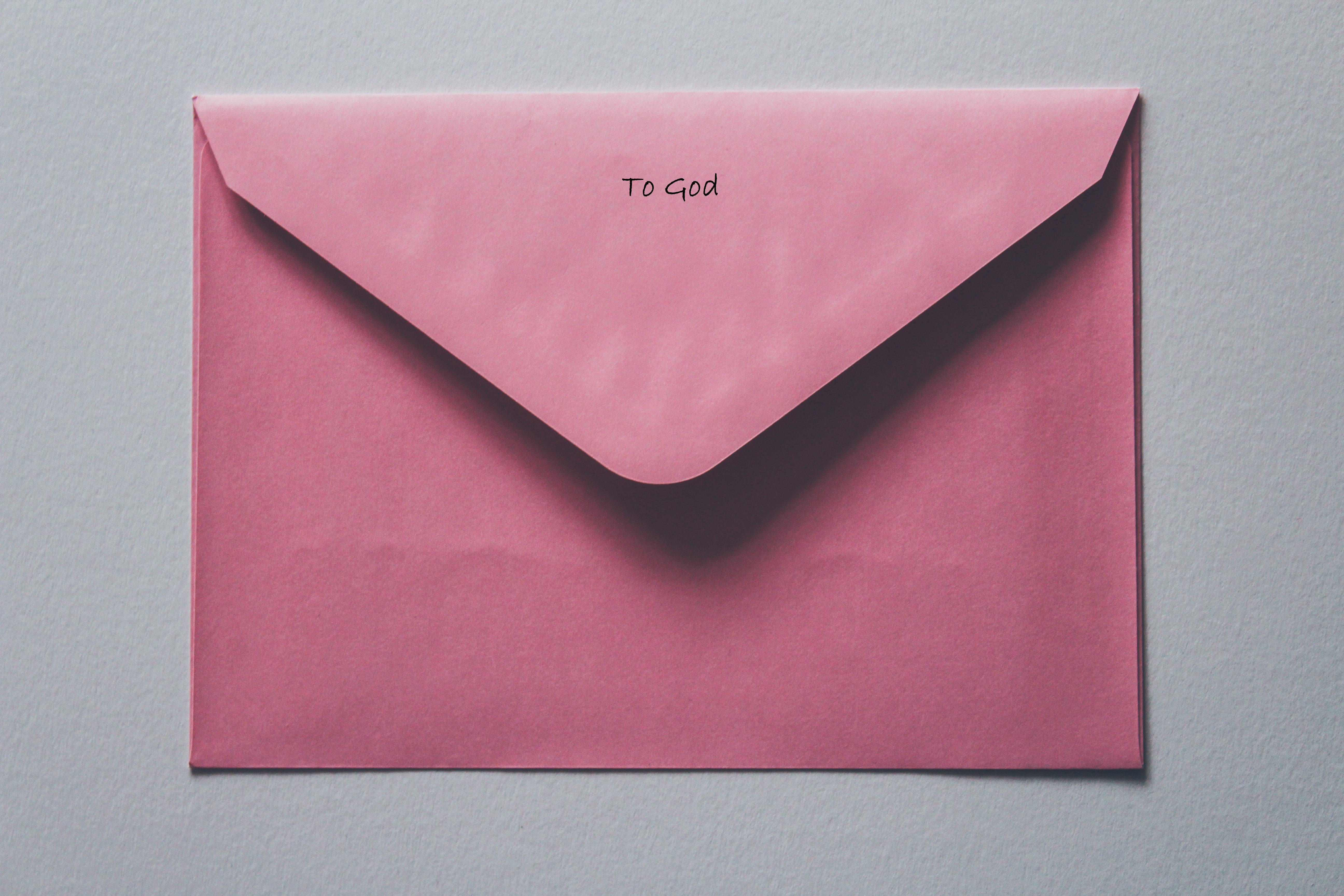 Mailman Cobbs took the letter from the boy & became teary-eyed after reading it. | Source: Unsplash
The next day, the mailman arrived at Louie's house and called him with a piece of good news. "Hey, honey! You have mail!"
"A letter? Is it from God?" the boy gasped in joy.
"Yes, it is!" the postman replied, extending a colorful envelope to the excited little boy.
"Thanks, Mr. Lewis," the boy shouted in joy as he grabbed the letter and rushed to his room. Cobbs left feeling light and warm-hearted because he knew how that one letter would make a world of difference shortly. Little Louie opened the letter, his heart beating fast in excitement.
"Dear Little Louie, This is God, and I just got your letter," began the letter.
"I wanted to tell you that I'm moved by your words and would like to fulfill your wish. So after discussing with my angels, I've decided to send one of them to your house to make sure your mom spends time with you. Thanks for writing, and I am pleased to help you. Love, God!"
Little Louie was excited, and he felt his heart plopping on feathers. He felt light and couldn't wait to spend time with his mother. Meanwhile, Cobbs secretly met Mollie to discuss her little son's issue.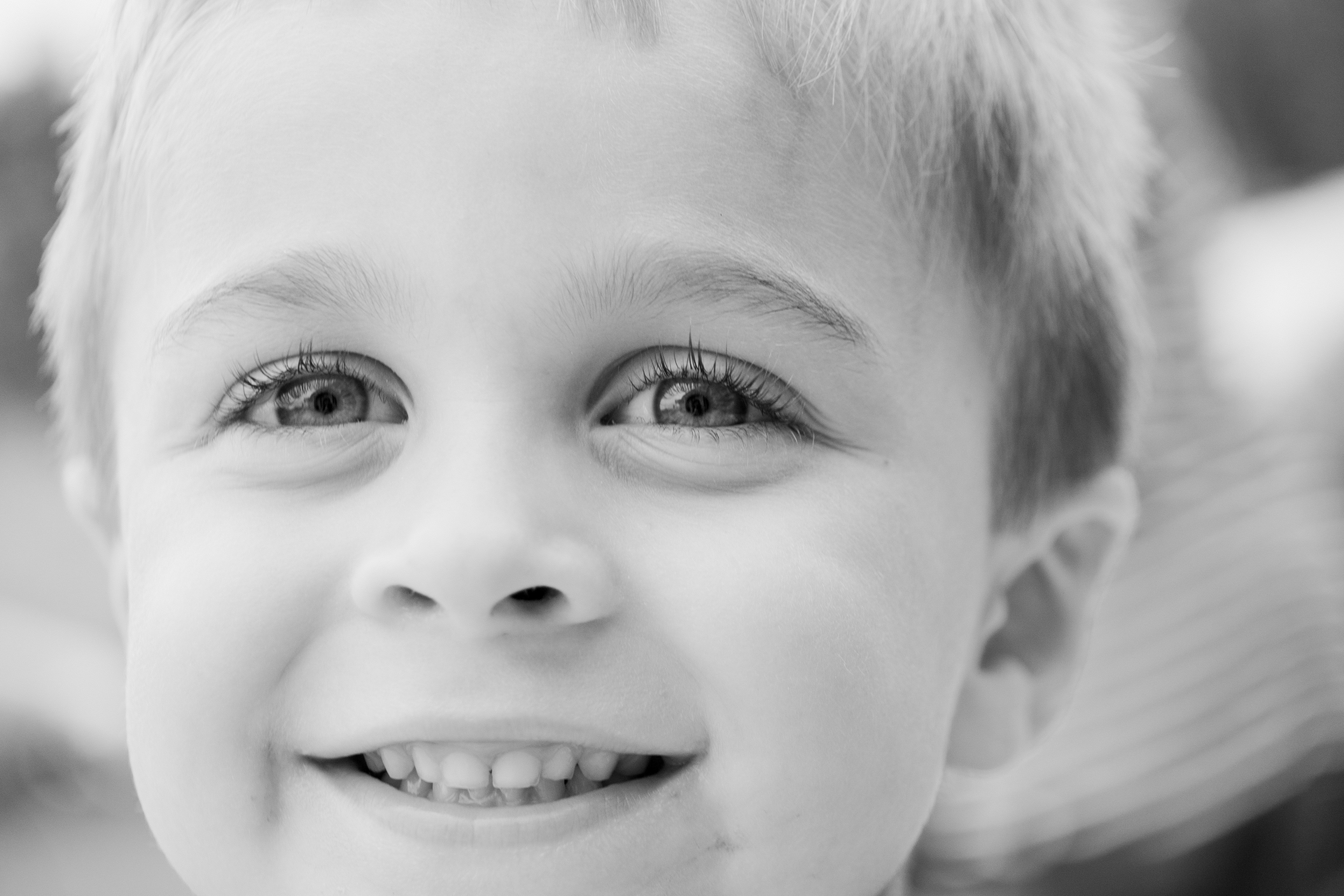 Little Louie was delighted after reading his letter from God. | Source: Pexels
"You wrote a letter to my son in the name of God?" Mollie cried after seeing the letter from Louie to God. "I am so sorry...How could I have been so careless about my son."
"Ms. Mollie, you should know something. Not all are blessed with children, and you should be happy to have such a wonderful child. More than money, your boy needs your love and attention."
The kind mailman's words made a huge impact on Mollie. She realized her mistake and decided to set things right with her son. She took an extended vacation and dedicated it to Louie. She, Macbeth, and little Louie soon left for Paris and had a wonderful time together.
From that day onward, Mollie made sure to attend Louie's school events, and her little son no longer felt lonely and left out. He even made new friends in class and never complained again.
Pleased by how things turned out, the little boy kept his promise to God. He bought candles with the $35 he had saved in his piggy bank and lit them in church on a Sunday visit. Then he remembered to meet the pastor to thank him.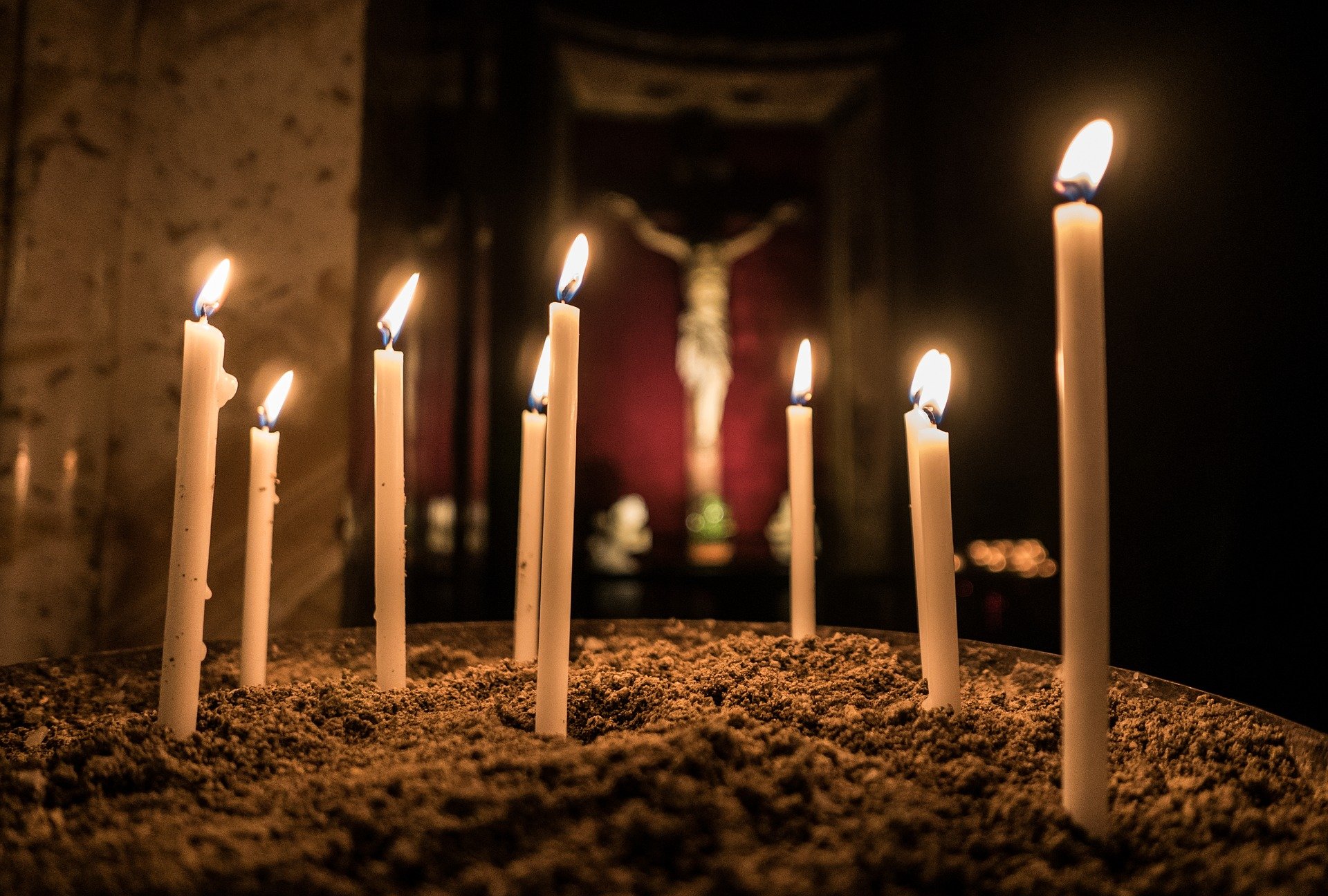 Louie kept his promise to God & lit candles he bought with his savings. | Source: Pixabay
"Pastor William! You were right! If we ask in the name of God, He gives it without delay," Louie exclaimed to the pastor, who was intrigued by the boy's words.
The next day, little Louie called out to Cobbs after seeing him outside his house. "Mr. Lewis!...Wait!...I have a letter to God!"
The mailman took it and walked away happily. After reaching the end of the street, he sat on the pavement and unfolded the envelope.
"Dear God, thank you so much for helping me. After you sent the angel to my home, mom started to spend a lot of time with me. I hope you liked my candles. I wanted to tell you something. I don't mind sharing my room with the angel, and I don't want him sleeping on the sofa near my teddy, okay? Love you :)"
Cobbs shed tears of joy at little Louie's heartwarming letter as he walked away into the light of the day to deliver the rest of the mail.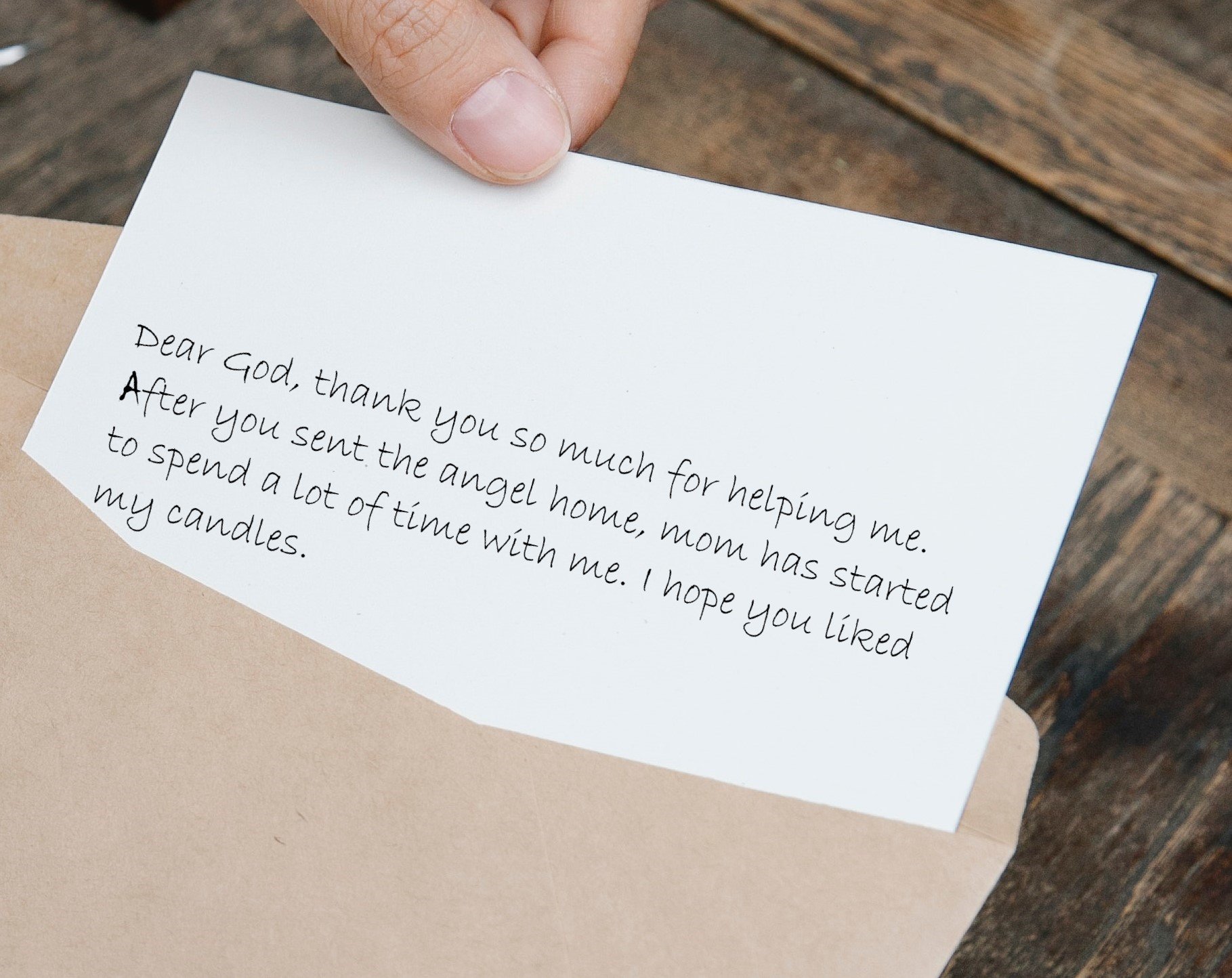 The kind mailman was once again moved by the little one's thank you letter to God. | Source: Pexels
What can we learn from this story?
Spend more time with your kids. They need your attention and care more than money. Mollie raced against time and worked hard to provide the best for her son, Louie. In the bargain, she hardly spent any time with him. Mollie's rush to earn more took a toll on her son. When he was deprived of his mom's attention and care, he wrote to God begging for help to change her attitude towards him.
A small deed of kindness can bring happiness into someone's life. When mailman Cobbs learned of little Louie's pleas in his letter, he disguised as God and wrote to the boy. He also spoke to the boy's mother and explained how it was necessary as a mother to care more for her son. In the end, Louie's prayers were answered when his mom started to spend more time with him.
Click here to read about a little girl who sent letters to her late mom begging to take her away from her aunt and gets a sweet reply in the mailbox the next day.
This piece is inspired by stories from the everyday lives of our readers and written by a professional writer. Any resemblance to actual names or locations is purely coincidental. All images are for illustration purposes only. Share your story with us; maybe it will change someone's life. If you would like to share your story, please send it to info@amomama.com.
Subscribe if you like this story and want to receive our top stories!