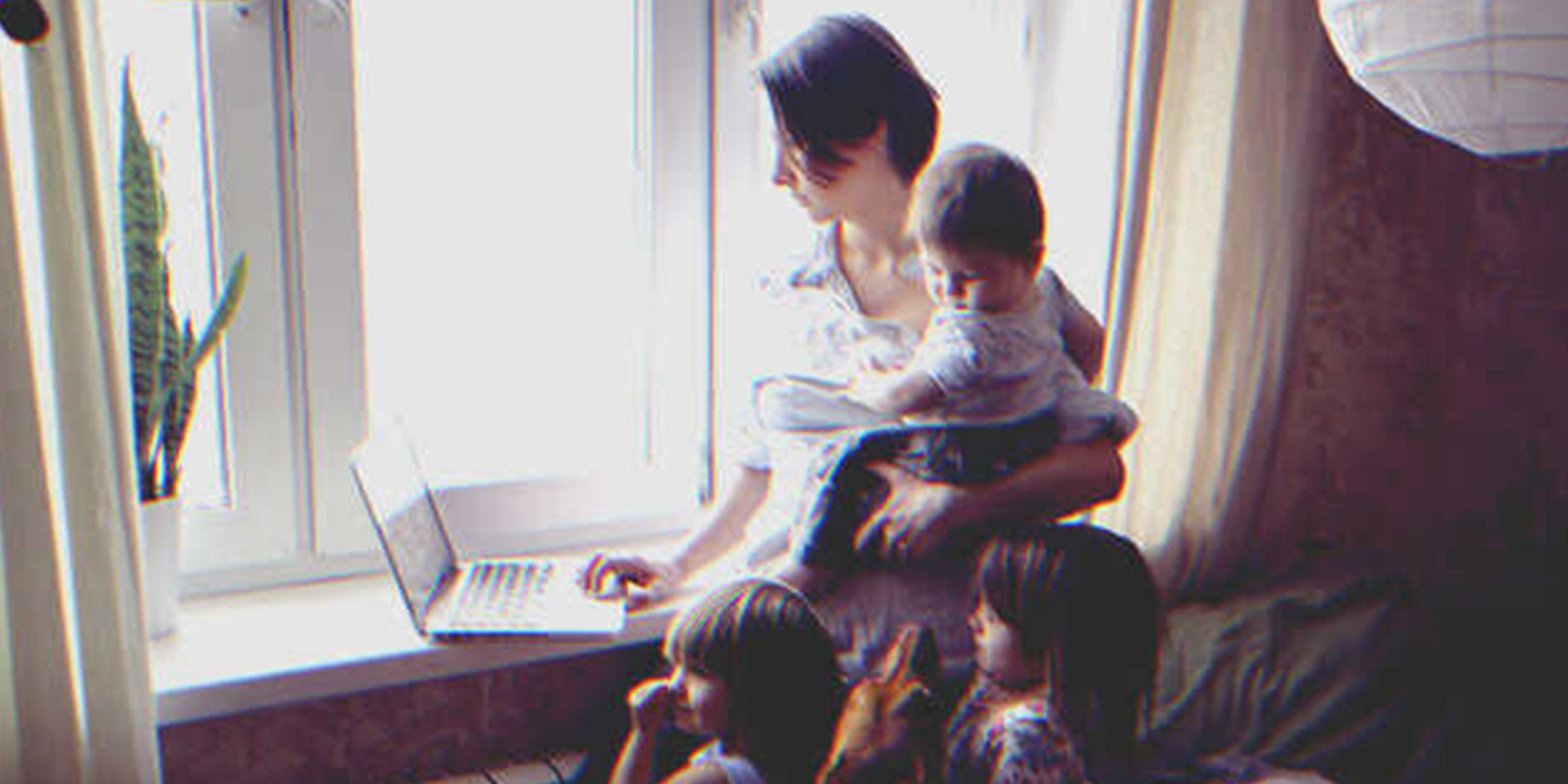 Shutterstock
Mother of Four Is Fired without Getting Paid, Two Years Later She Buys the Company — Story of the Day

A mother of four decides to switch careers after getting fired without getting paid. Two years later, her new job allows her to buy the company that once fired her without mercy.
Melissa worked day and night to support her four growing children. During the day, she worked as an office employee at a company that sold baby food. At night, she was a housekeeper at a local hotel.
Her jobs were so taxing that Melissa would often be exhausted, leaving her with about two to four hours of sleep every night. She wouldn't have time for herself and only saw her children every morning before leaving for work.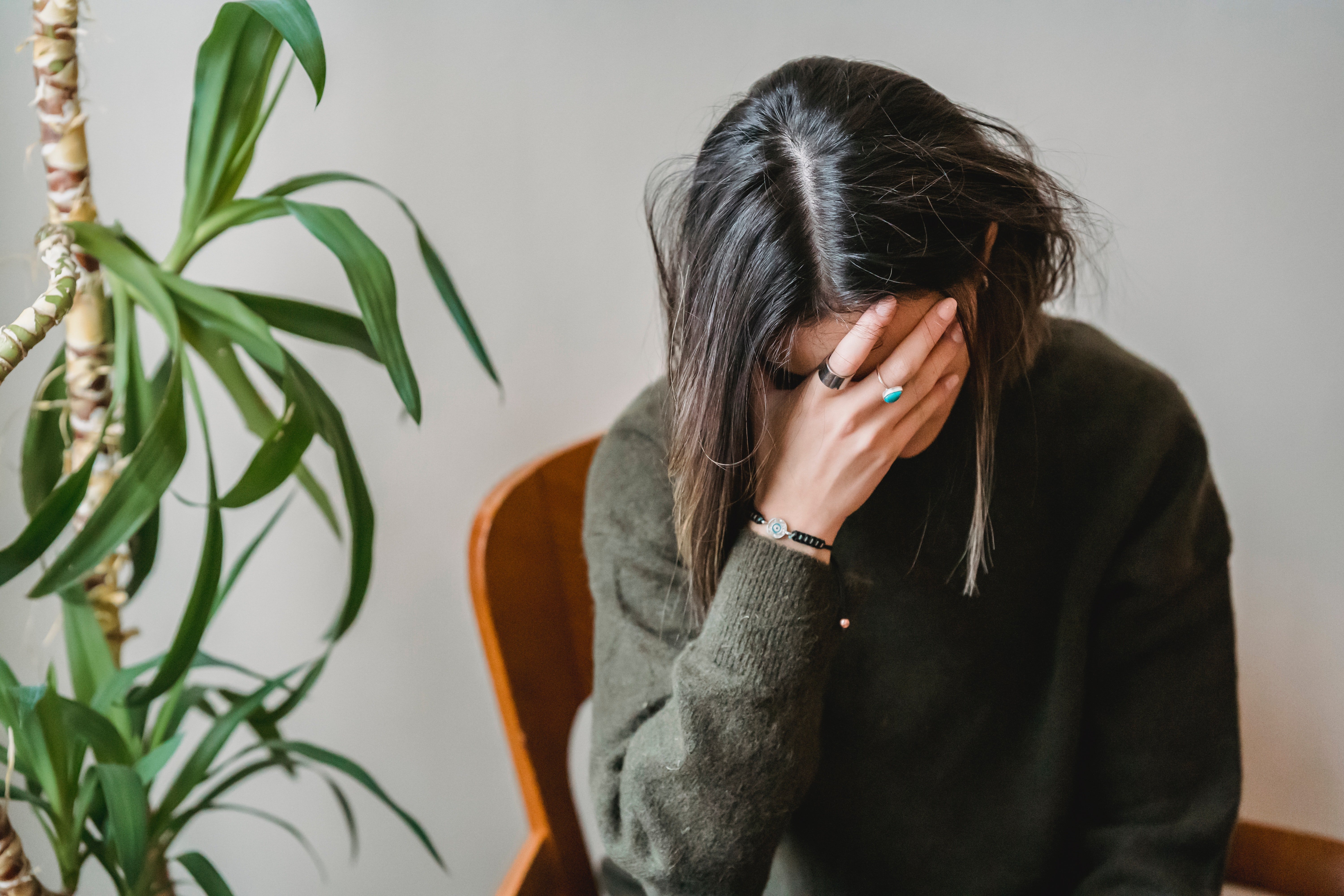 Melissa worked two jobs and was always exhausted. | Source: Pexels
Working the graveyard housekeeping shift was no joke. She had to tend to unruly hotel guests who messed up their rooms during a night of partying.
By the time she gets home at around two in the morning, she'd fall asleep immediately and wake up tired the next day. Because of this, she was often late for her day job, and the management got fed up with this cycle.
"I don't know what you do at night, Melissa, but we can't have you coming in late every other day. It's unfair to our other employees. This isn't the first time I've warned you about this and I have no choice but to fire you," her HR supervisor told her.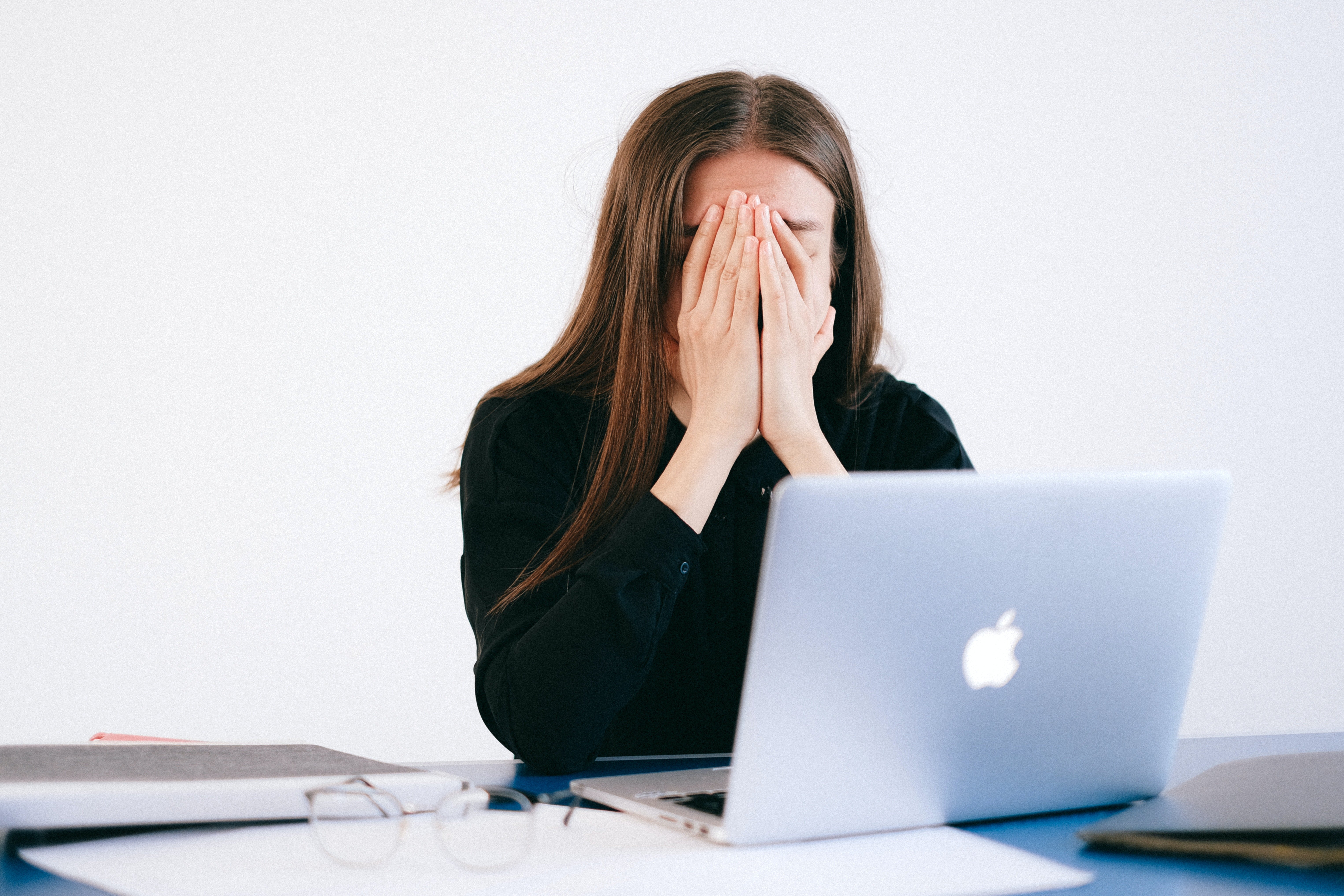 Melissa was fired from her job because she was always late. | Source: Pexels
Melissa was in despair. She begged for her job back, explaining she had to work two jobs to support her four children.
Because she worked at a baby food company, she thought they would be more compassionate. Unfortunately, they didn't budge and asked her to leave immediately.
Melissa waited a couple of weeks for her severance pay, but it never came. She tried emailing the company but received no responses from them.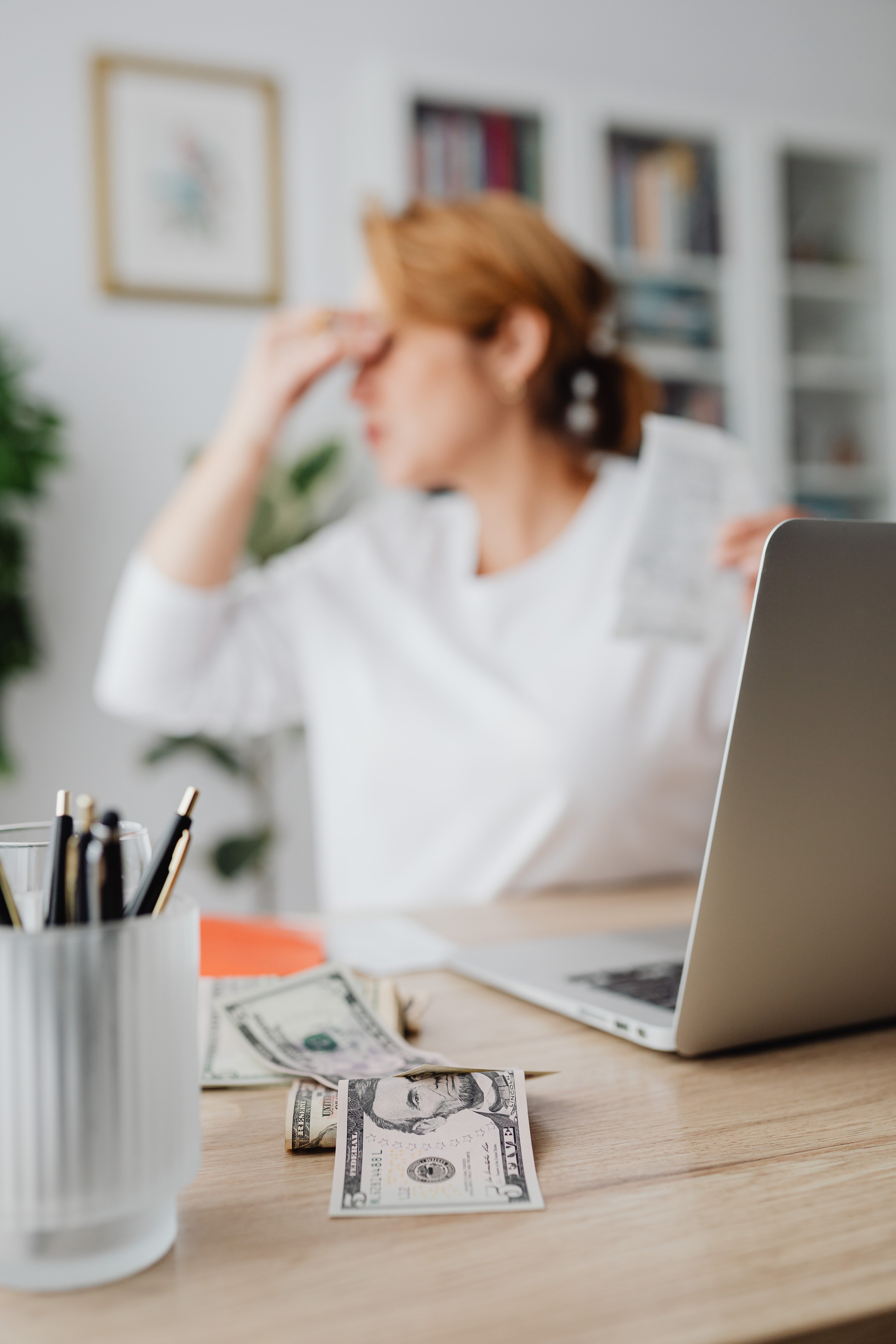 Melissa struggled to pay the bills. | Source: Pexels
Her husband, Dave, pressured her to find another job because their monthly income was a lot less than it used to be. She started to look for a job remotely while spending her downtime recording video blogs about motherhood with her four kids.
Every day, Melissa would upload content on social media, showing how life was with four kids and two working parents. Week after week, her followers began to increase exponentially, and she realized she had an opportunity she could seize using her blogs.
However, Dave couldn't stand it. He couldn't understand how the world of "vlogging" worked and thought Melissa was being lazy, refusing to get a real job.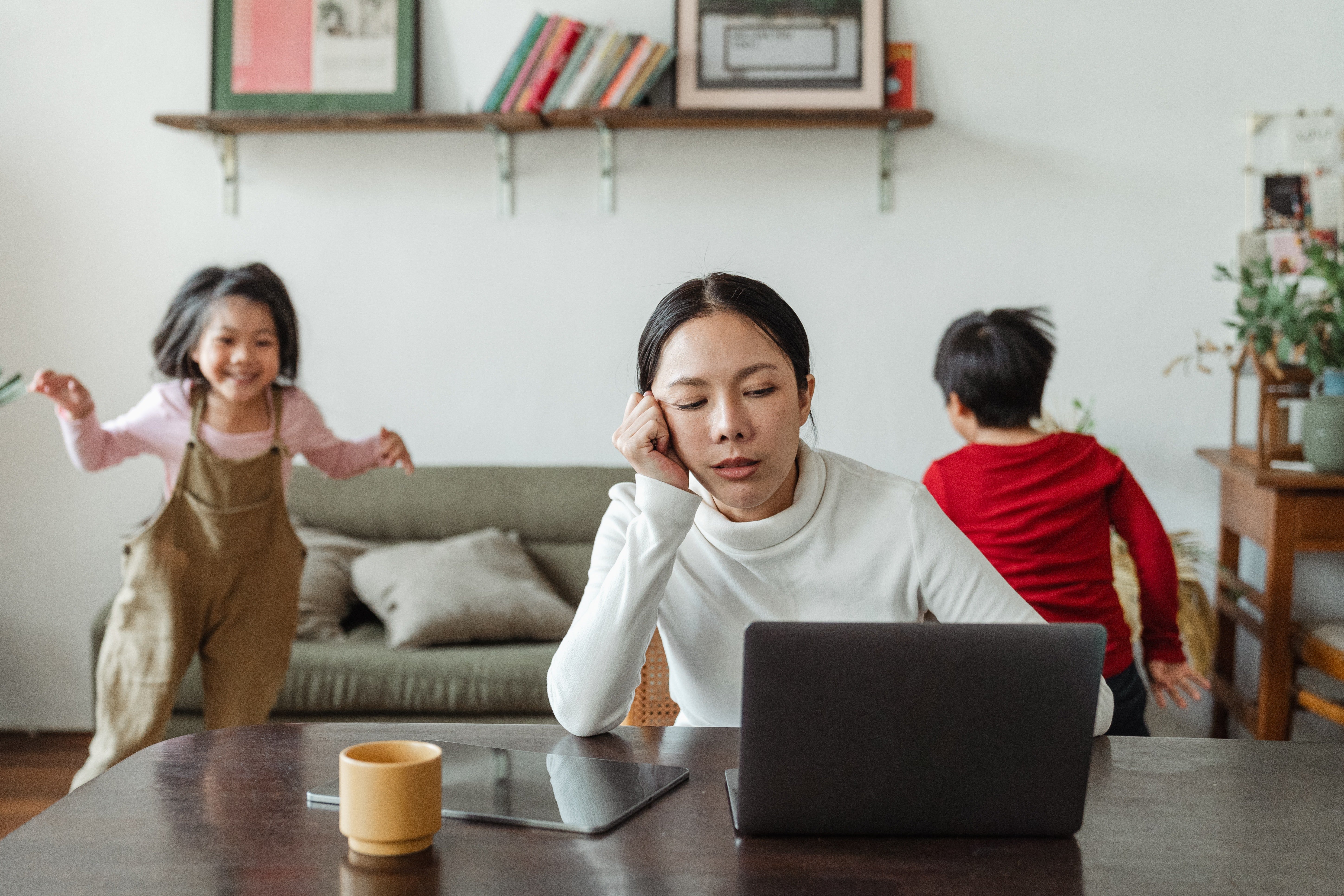 Melissa tried her hand at vlogging while caring for her kids. | Source: Pexels
"So while I'm out working the entire day, you're here wasting your time on the internet? How about you get a real job? Do you know how difficult it is to work day and night and come home to see you slacking? How unfair is that?" he yelled at her.
Melissa was offended by her husband's accusation. "Do you not know how difficult it is to raise four growing children simultaneously? I barely even have time for myself," she cried. "Besides, my vlog is slowly gaining traction online. In a couple of months, if I continue working on it, I can earn from it!"
Dave simply laughed at Melissa after she said that. He warned her that if he caught her focusing on the vlog again, he'd leave her.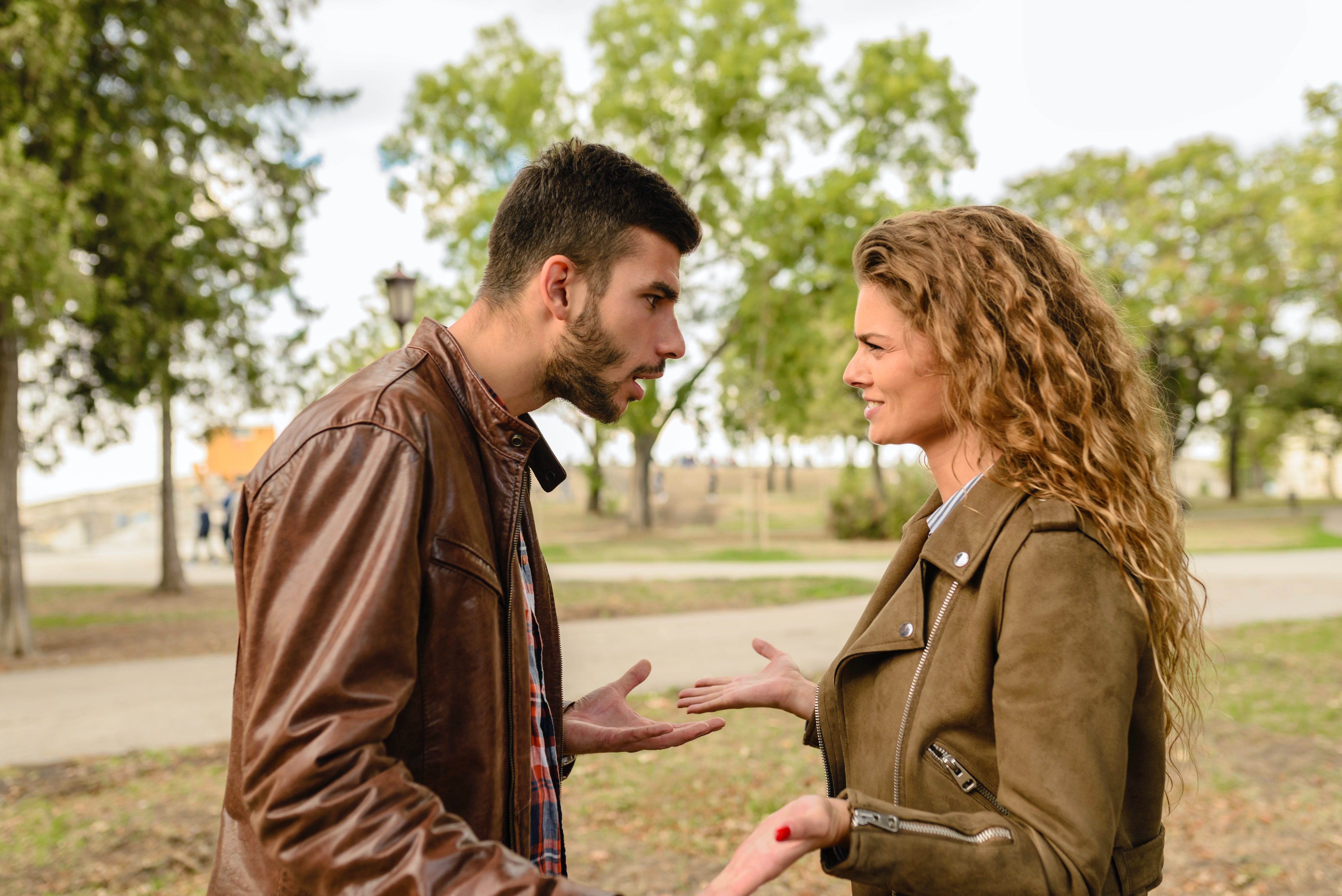 Dave argued with Melissa about her decision to vlog. | Source: Pexels
Behind Dave's back, Melissa continued vlogging until one morning when Dave blew up on her. "Why are you still home?! Do you really have no plans of getting a job? Being a housekeeper at night isn't going to pay the bills, you know?" he told her.
"Dave, can you please have some faith in me?" Melissa begged. "I'm working on getting us money. It'll come!" she assured him.
"Yeah, right! Maybe you got so used to me paying for all the bills, now you want to be a useless housewife. I'm done with it! I'm done with you!" he yelled and stormed out of the house.
Dave walked out on Melissa once and for all. | Source: Pexels
After a week, Melissa received a thick envelope in the mail. They were divorce papers from her husband. She wept in disbelief. She couldn't believe her husband of ten years would simply get up and go without talking to her properly. She lost the love of her life and now had to support her four kids as a single mother.
Despite everything, Melissa continued with her blog and even detailed her tragic story of how her husband left her alone with her children. That revelation vlog went viral. Women sympathized with her and were inspired by her strength and courage.
Soon after, she began to earn from her vlogs. Brands would reach out to her for collaborations, and the advertisements in-between her vlogs were monetized.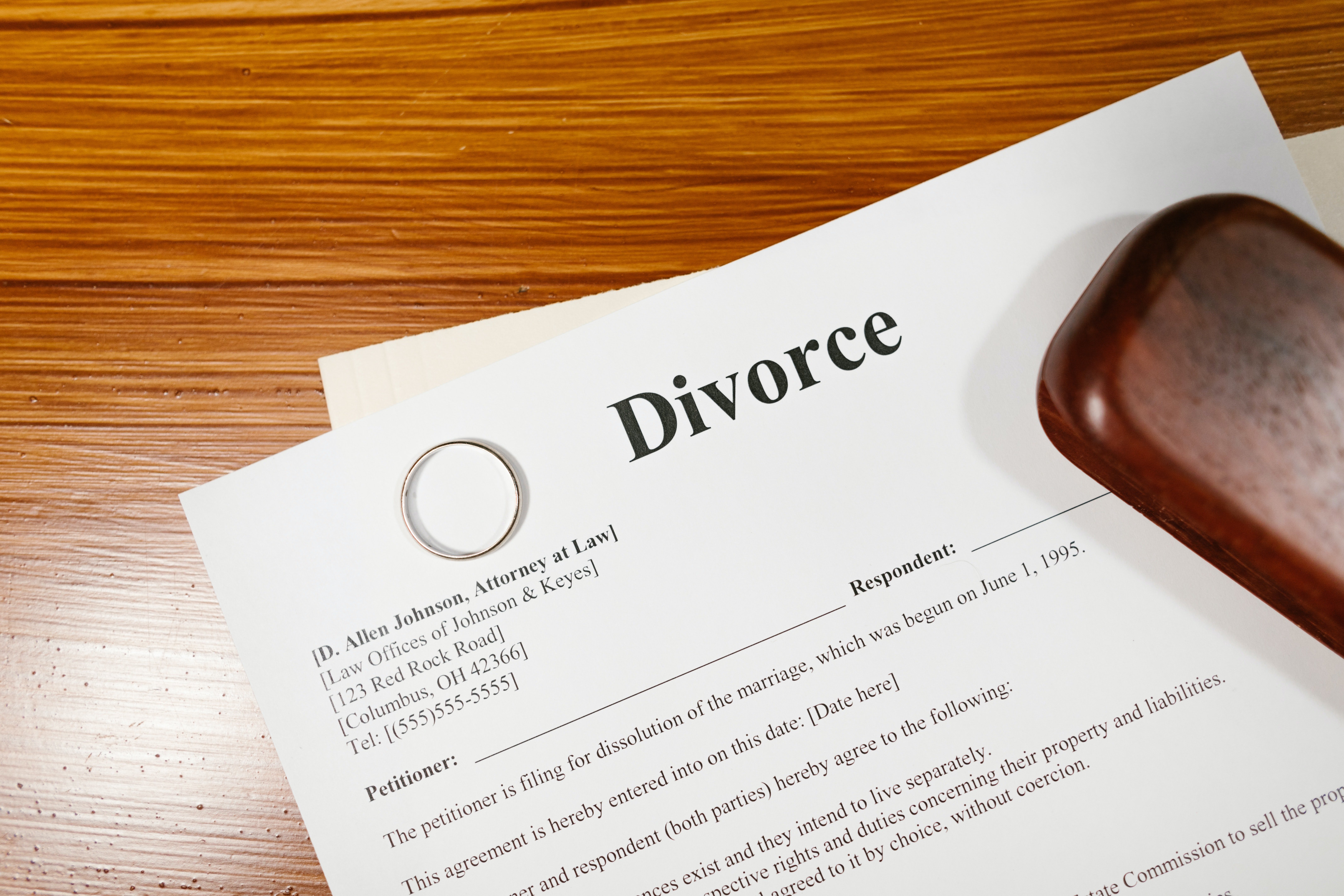 Dave filed for divorce without discussing the decision with Melissa. | Source: Pexels
When she realized she was earning a steady income from vlogging, Melissa quit her housekeeping job and stayed home with her children the entire day.
Not only did she earn a lot more, she no longer needed to spend on a nanny because she could work from home while taking care of her kids.
After two years, Melissa's vlog became one of the most-watched parenting vlogs. Her page became very profitable, and her childcare tips and tricks, children's recipes, and day-in-the-life vlogs would reach millions of views.
One day, she saw that the company she once worked for was for sale. The current management could no longer keep up with the trends, and their products stopped resonating with parents.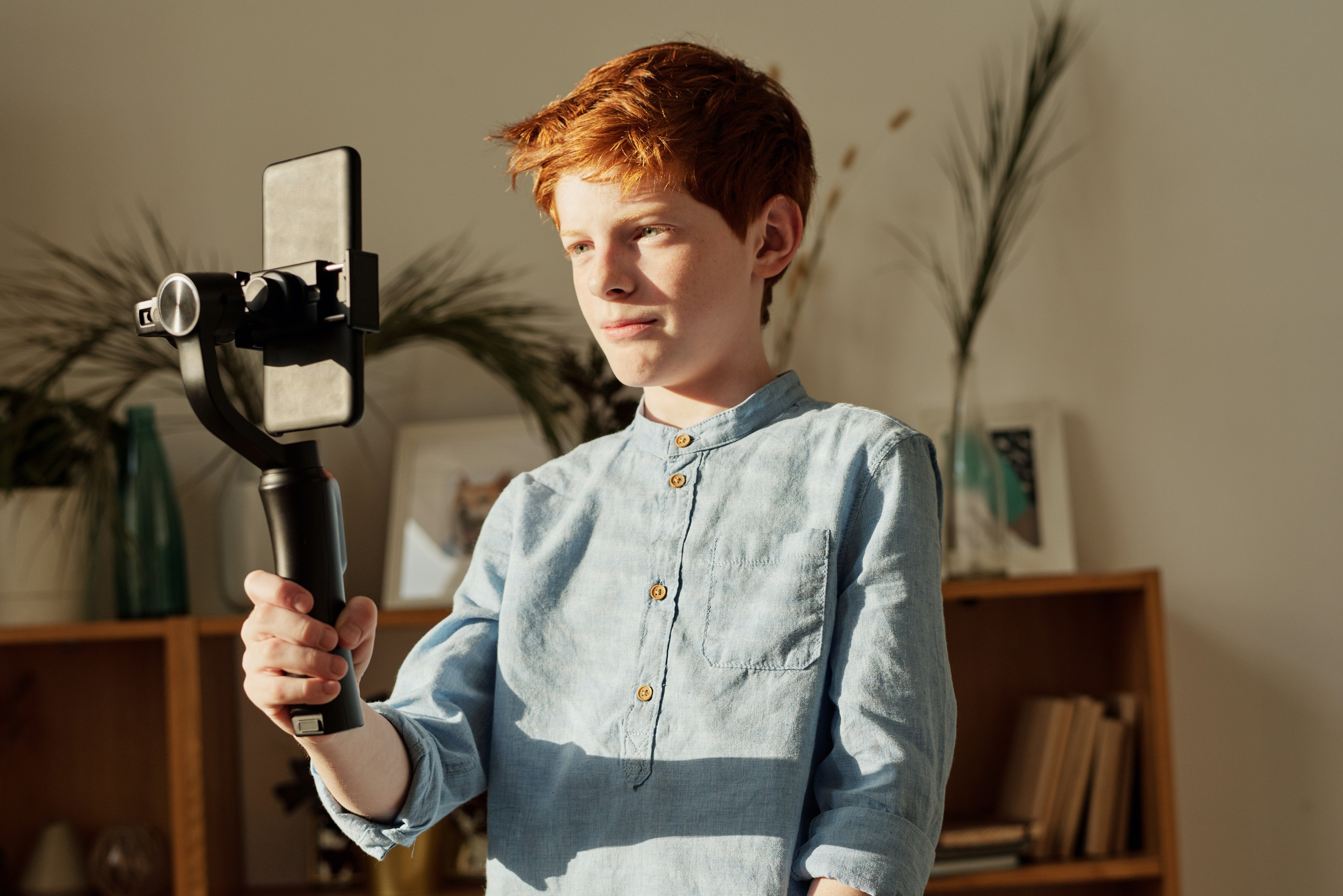 Melissa and her kids dedicated a lot of time to vlogging. | Source: Pexels
Melissa decided to invest a portion of her savings in the said company. She called the number posted on the publication and waited for someone to answer.
"Hello, this is Melissa Evans," she introduced herself.
"Melissa Evans?" the person at the end of the line replied as if the name was familiar.
"Yes, I was a former employee of your company. You fired me two years ago. Do you remember? I never received my last salary from you," Melissa said, trying to make the manager remember her.
The man cleared his throat. "What can I do for you?" he asked.
"I saw that the company is for sale. I'd like to buy it," Melissa declared.
Melissa invested on the baby food company that once fired her. | Source: Pexels
The man couldn't believe that a former employee wanted to buy the company. To see whether Melissa's offer was legitimate, he decided to schedule a meeting with her.
During the meeting, the management team was all surprised to find out that Melissa wanted to buy the company outright. After finalizing the contract with her, they swiftly fixed the transition documents so that they could properly turn them over to her.
Melissa became the CEO of the company. She couldn't help but feel proud that the company that once shunned her was now hers, and it was her mission to make it as inclusive and parent-friendly as possible.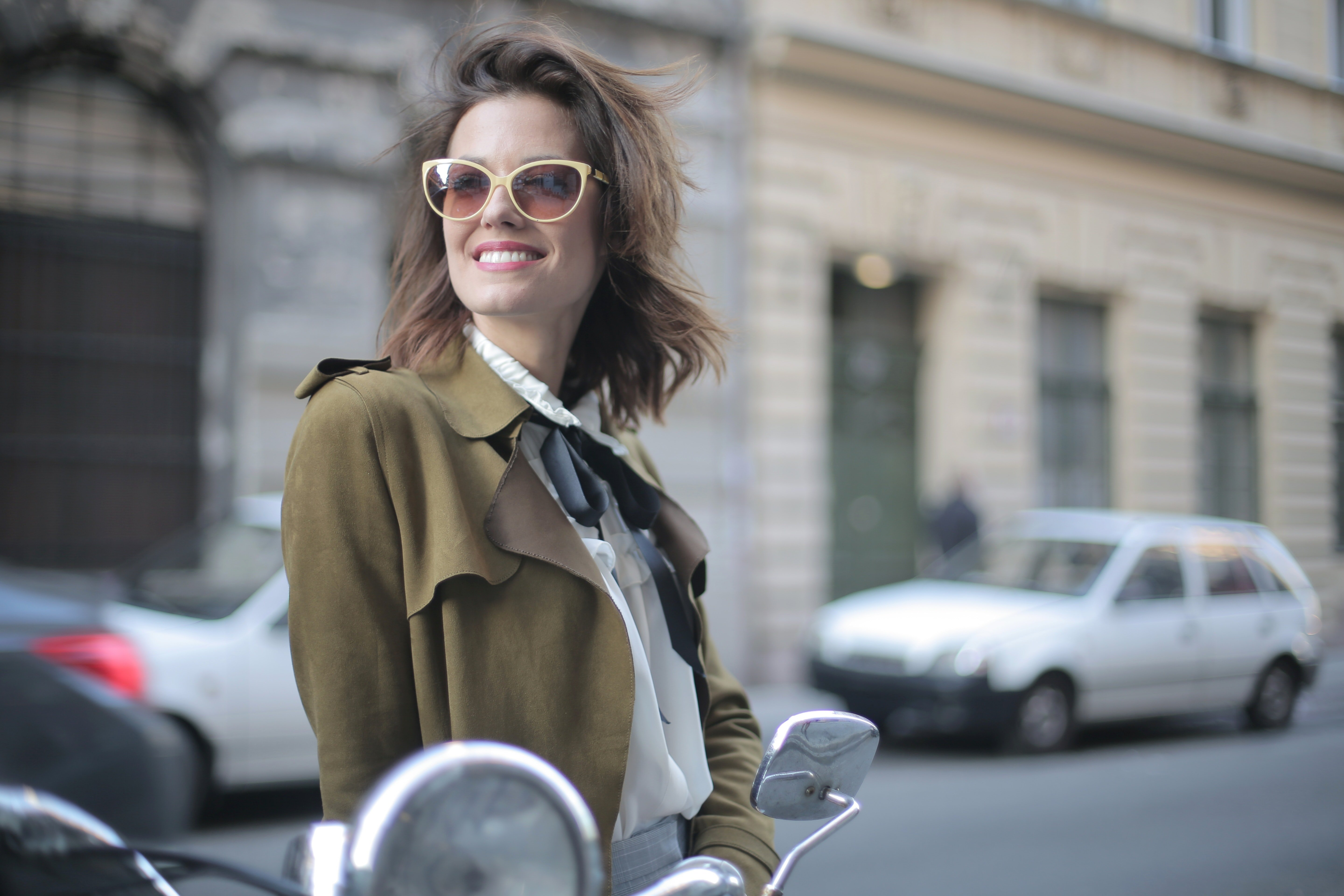 Melissa walked away from Dave for good after he tried to beg his way back. | Source: Pexels
After officially taking over the company, she rebranded it to fit the younger mom market. She started vlogging about the products and hired moms, dads, and mothers-to-be as her employees, providing them with unparalleled benefits and support.
The company became profitable again, and Melissa had two stable sources of income. Eventually, her ex-husband heard about her success and tried to talk to her. It had been three years after he left.
"I miss us," he told her as soon as they met. "I miss our family, and I'd really like to see our children. Can I please see them?"
Melissa scoffed, then she hit him with a stone-cold reply:
"If you'd like to see the kids, go ahead and subscribe to my vlog. If you do, you'd be able to see them everyday."
What can we learn from this story?
Never give up until you reach your goals. Melissa had difficulty supporting her kids until she discovered the world of vlogging. When she realized a big opportunity in that sphere, she took a leap of faith and started to bet on herself until she made it big. Eventually, her vlogging career allowed her to invest in a profitable business that gave her two stable sources of income while helping fellow parents.
Every job counts. Dave looked down on Melissa for being a housekeeper, claiming she didn't pay the bills. When she decided to vlog, he also looked down on her, saying it was a waste of time. In the end, he regretted his actions and tried to get back with her after realizing she was successful. By the time he did, it was too late, and Melissa had moved on.
Share this story with your friends. It might brighten their day and inspire them.
If you enjoyed this story, you might like this one about a woman who takes a tramp home, only for her husband to file for divorce the following day.
This piece is inspired by stories from the everyday lives of our readers and written by a professional writer. Any resemblance to actual names or locations is purely coincidental. All images are for illustration purposes only. Share your story with us; maybe it will change someone's life. If you would like to share your story, please send it to info@amomama.com.
Subscribe if you like this story and want to receive our top stories!