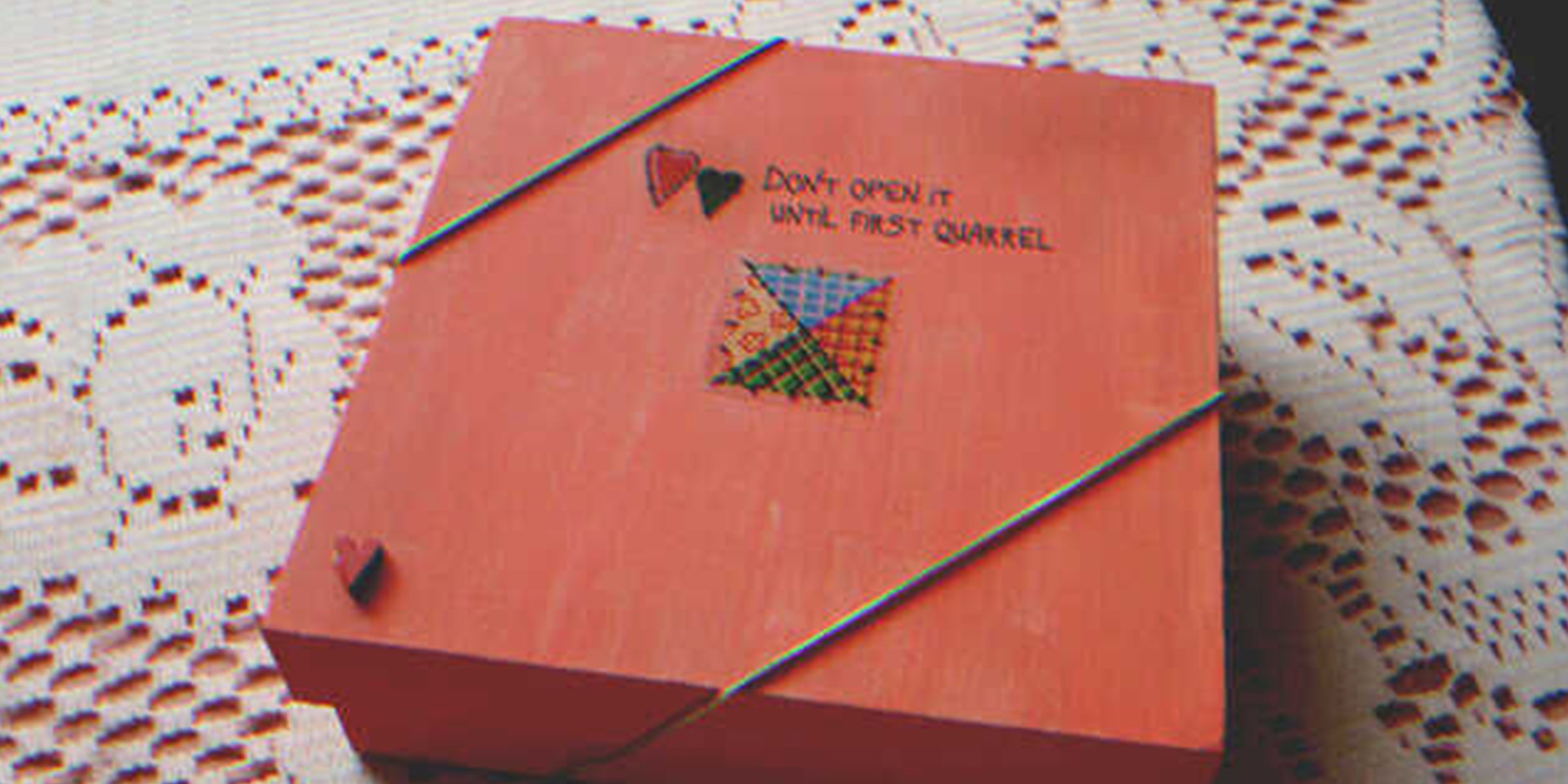 Flickr / Stella Dauer
Granny Gives Couple a Wedding Gift to Be Opened When They Fight, They Open It 13 Years Later – Story of the Day

When Richard's grandmother gave him and Heather a 'fight box' as a wedding gift, they forgot about it until 13 years later. When they opened it, they never expected it would bring such a surprising shift into their lives.
It was a dewy Saturday morning, and anyone who loved baseball was curled up on their couch watching the game.
Richard was one of them, but his eyes weren't glued to the television. He was waiting to hear a car pull up over the gravel road in front of the porch. Heather was going to come back home today.
There wasn't going to be an embrace or a kiss. Heather wasn't going to interrupt the game with the highlights of her trip to her mother's. Richard knew it was too soon for things to return to normal again.
But a week had gone by, and that felt like an eternity. Richard and Heather had never stayed apart this long in their lives. He couldn't wait for her to return, even if it wasn't a pleasant return.
Richard worried about his relationship with Heather. | Source Getty Images
His heart throbbed as he heard the gravel rustling. Heather was home. He opened the door for her and helped her carry her things to the house. He lingered behind her, not knowing what to say.
"How was your trip?" Richard ventured to ask. "How's Lucy doing?"
There was a long, awkward silence. Heather considered whether to encourage the small talk. "Good. Mom is fine. She's sent you a box of fresh fruits from the orchard."
Once again, Richard looked at the box and didn't know how to respond. "That's sweet. She really didn't have to."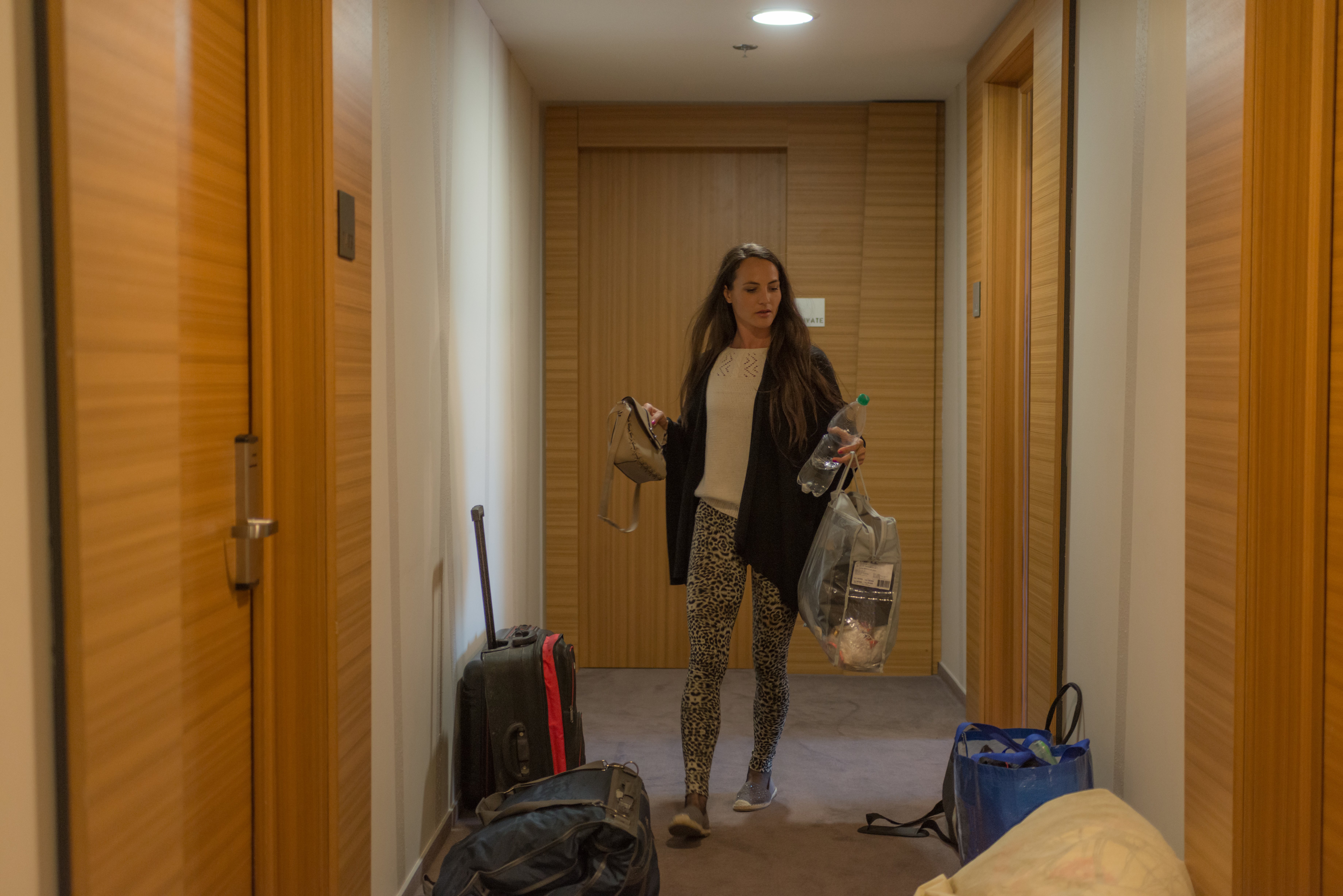 Heather was not interested in having small talk with Richard. | Source: Getty Images
Heather couldn't bear to pretend and continue the conversation.
"I need to take a shower." She grabbed her towel and rushed into the bathroom.
Heather knew she was being curt. She knew that Richard desperately wanted things to be alright between them. She did, too. But there was still a tiny part of her that was in doubt.
In the last 13 years, Richard and Heather created a beautiful world of their own. They were seekers and explorers at heart and vowed to "never settle down."
Both of them had decided to do whatever it took to pay the bills and make the money they needed to keep traveling the world.
They had been living the life of a digital nomad, working from a new corner of the world every other month.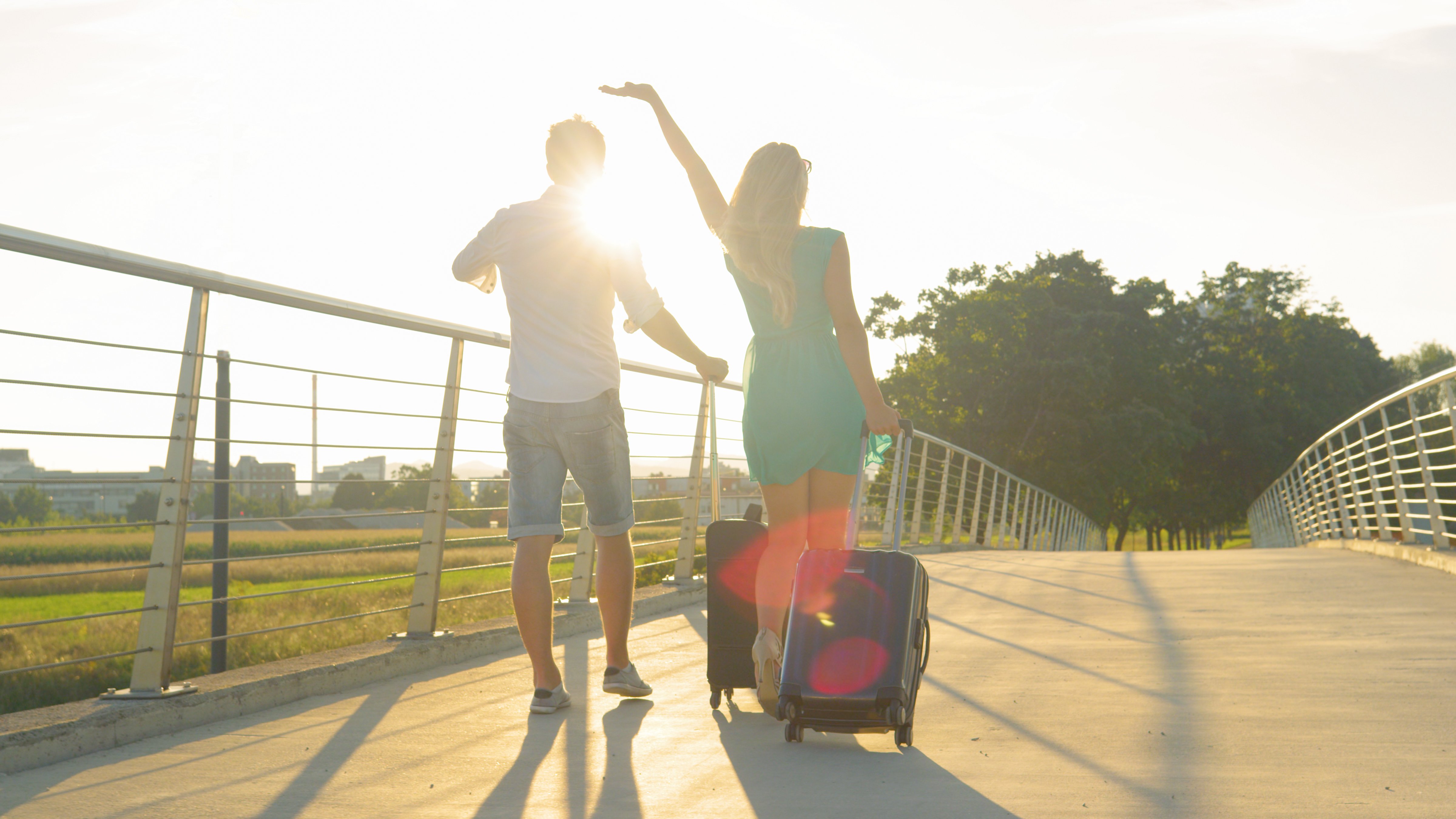 Richard and Heather lived an exciting life as digital nomads. | Source: Getty Images
It had been a life full of adventure, friendships, and excitement. But recently, all that had suddenly changed.
Heather had suddenly started pushing for stability rather than the kind of life they agreed to live together. She was trying to persuade Richard to buy an apartment in the city.
Heather tried to convince him, but all Richard seemed to care about was the next big trip. He would shrug her words off, saying that a house was 'an unnecessary investment' and that he would rather spend that money on traveling to ten more countries. In Richard's mind, Heather was going through a phase.
Years ago, Richard had asked her if she would like to have babies, and Heather had mocked him for the question. That instance had made it painfully clear to him that she did not want to have children of her own.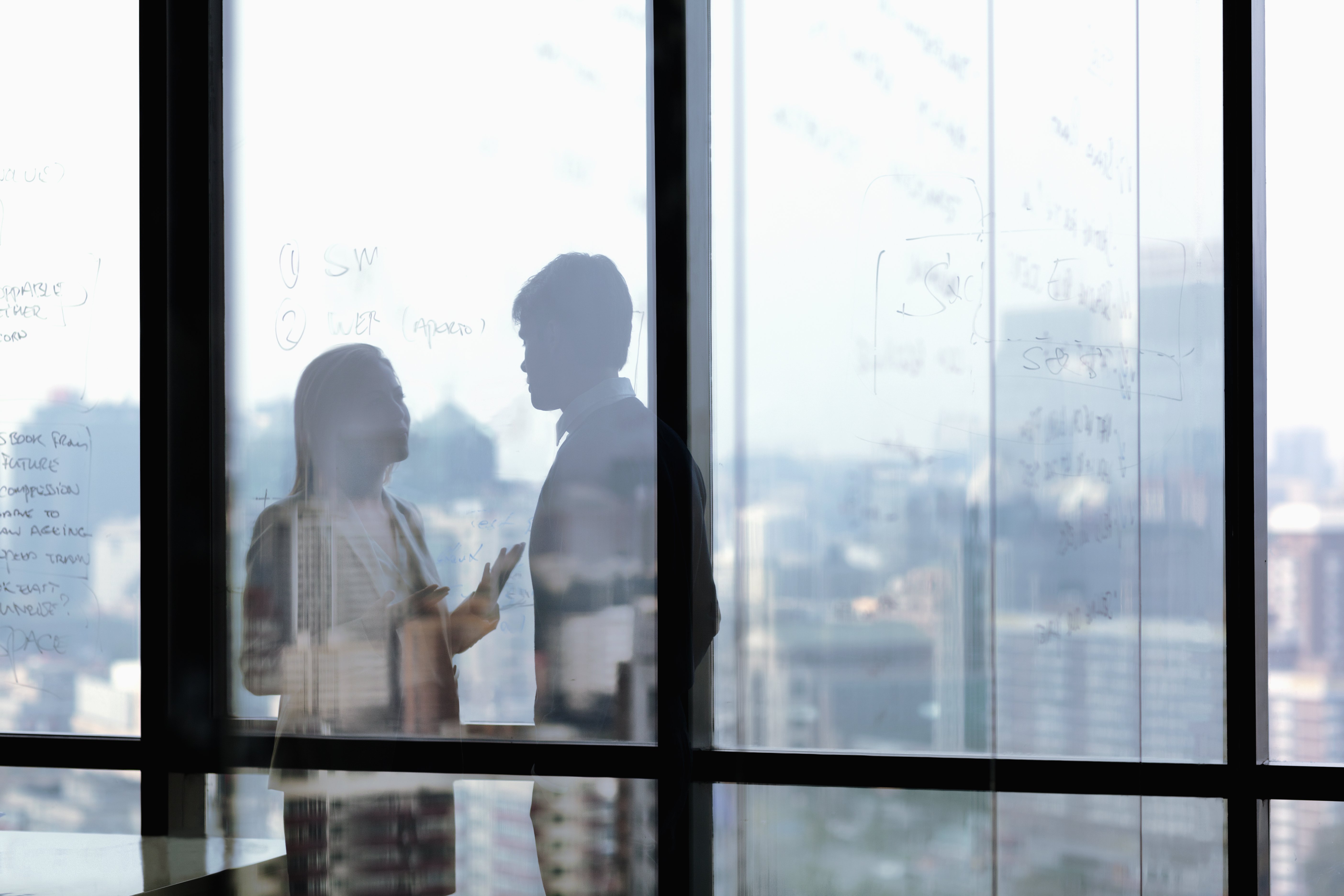 Richard and Heather ended up fighting over their issues frequently. | Source: Getty Images
Richard grew frustrated with Heather's requests to buy a house or settle down. He found it a frivolous expense, as he believed there was no reason to settle down if they weren't going to have children.
This bitter fight had dragged on for weeks. Even though there were countless arguments, neither of them seemed to speak their mind. It had reached a point where they couldn't talk about anything without breaking into a quarrel. That's when Heather decided to spend some time away from it all.
Could this be the end? Richard wondered as Heather ignored him in the room. She had returned from her bath and was rummaging through the top shelf of the storage area.
"What are you looking for? Maybe I can help you find it." Richard said.
"I'm looking for the box," Heather replied without looking at him.
What box was she talking about? There were about a dozen boxes on the top shelf alone.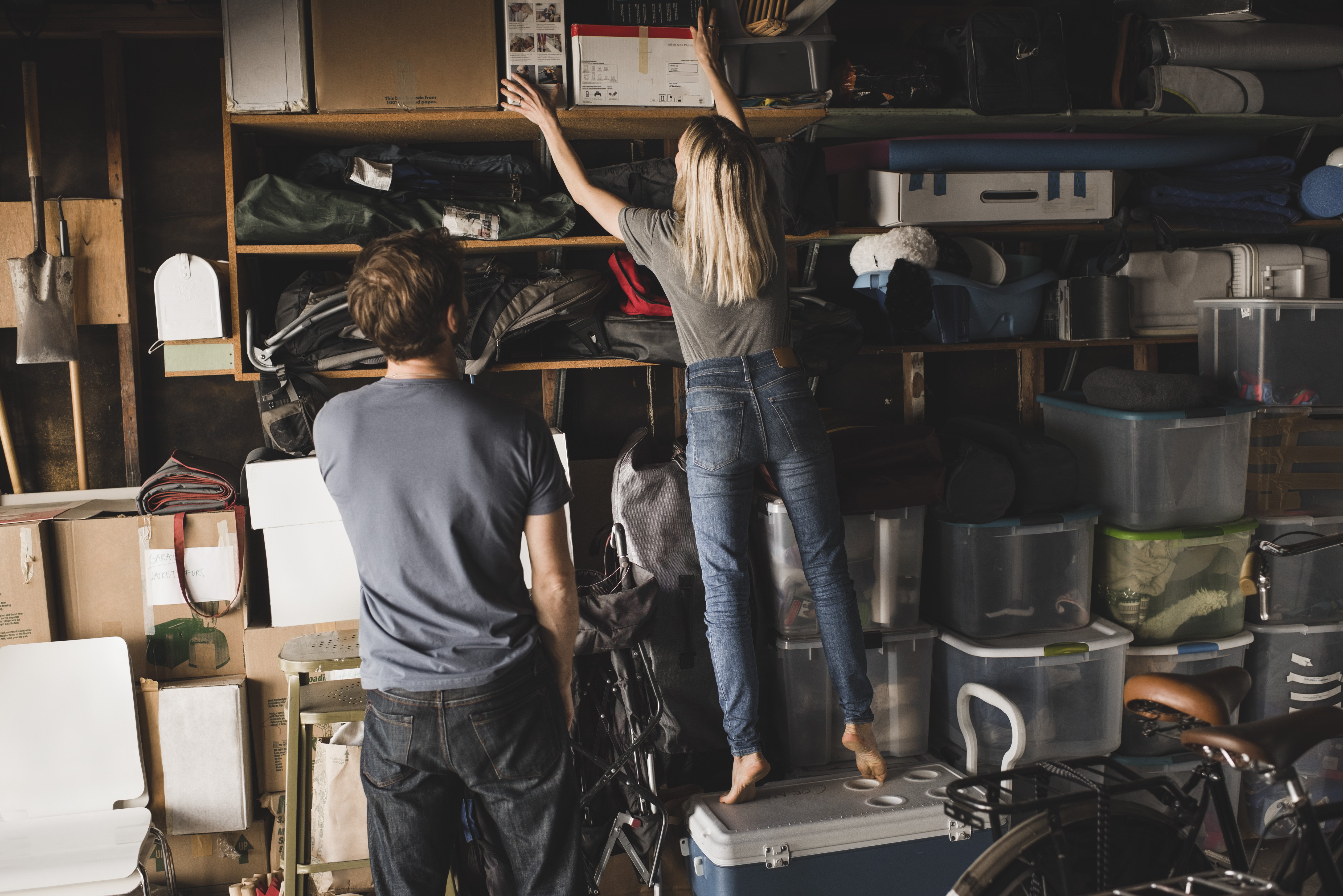 Heather was desperately searching for the "fight box" in the storage area. | Source: Getty Images
Looking at Richard's clueless face, Heather said, "The fight box."
And suddenly, Richard remembered. It was a box that his grandmother had gifted them on their wedding day. Her words still rang clear in his head.
"Save this box. Promise me you won't open it until you have your first big, real fight. And when you do, promise me you will follow every instruction you find in this box."
The then newlyweds made that promise. The grandmother had passed away two years later, and Heather and Richard had forgotten entirely about the present. Until now.
Heather thought this was the perfect opportunity to bring out the fight box. When she finally found it, she and Richard opened it with a glimmer of hope in their hearts.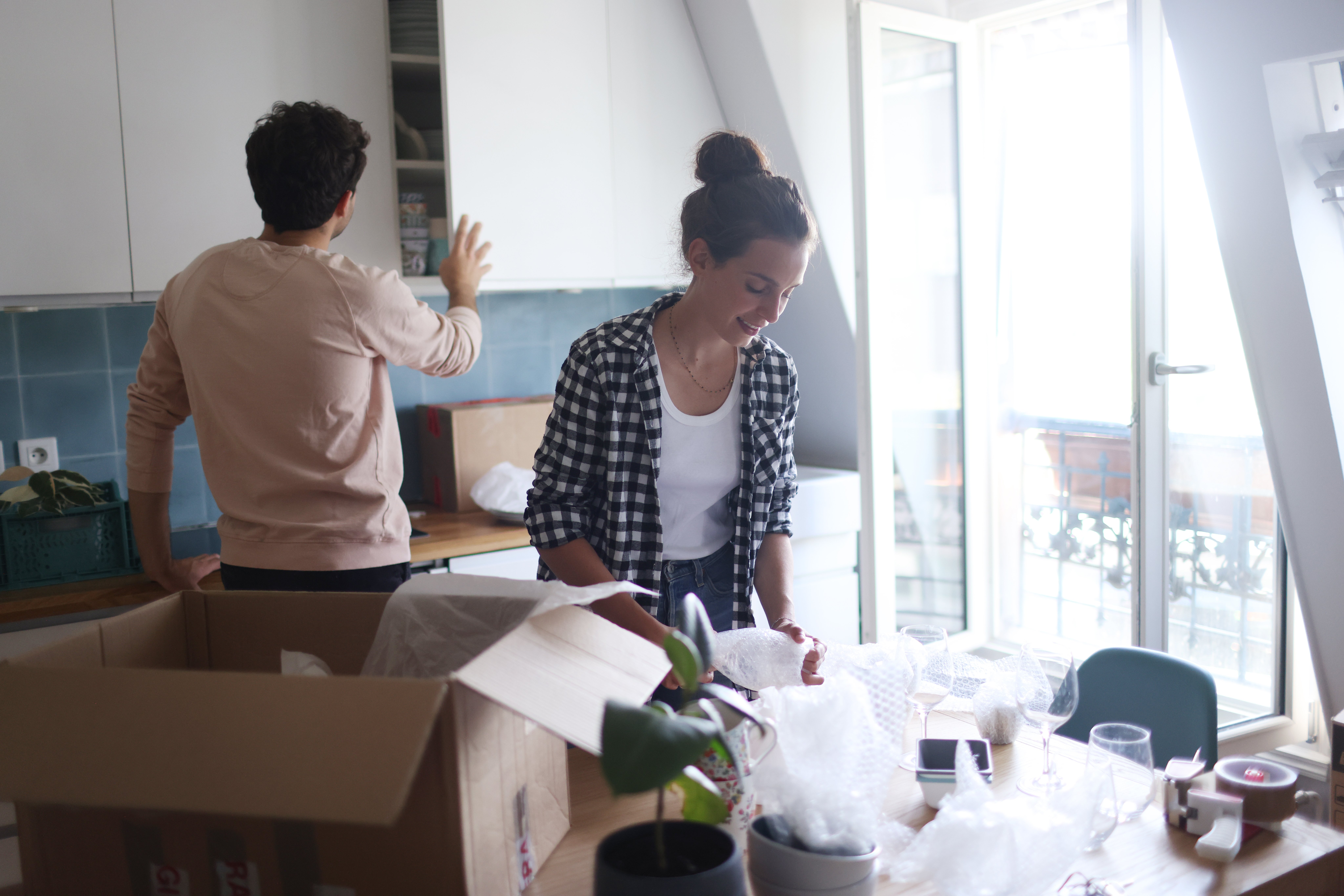 Richard and Heather found the box and opened it. | Source: Getty Images
Inside the box were two neatly numbered envelopes, a scented candle, and a neatly wound string of lights.
They opened the first envelope. In it was a note that read:
"Dear Richard and Heather,
"Did you know that there is a secret recipe that can heal your relationship? It's not a metaphorical one; there is an actual meal that can help you resolve the fight. Go ahead, follow this recipe to the tee, and try it out.
"Remember to prepare this meal together, and try to do it in silence. Once you prepare the meal, set the table, and decorate it with the scented candle and the string of lights.
"Then and only then, open the second envelope. No cheating! Love and blessings, Grandma."
The couple thought the instructions were a bit naive, but they decided to trust their grandmother and followed each one.
Richard put the ingredients for the meal together. Heather prepared the meal while Richard set the table, placed the candle in the center, and put on the lights.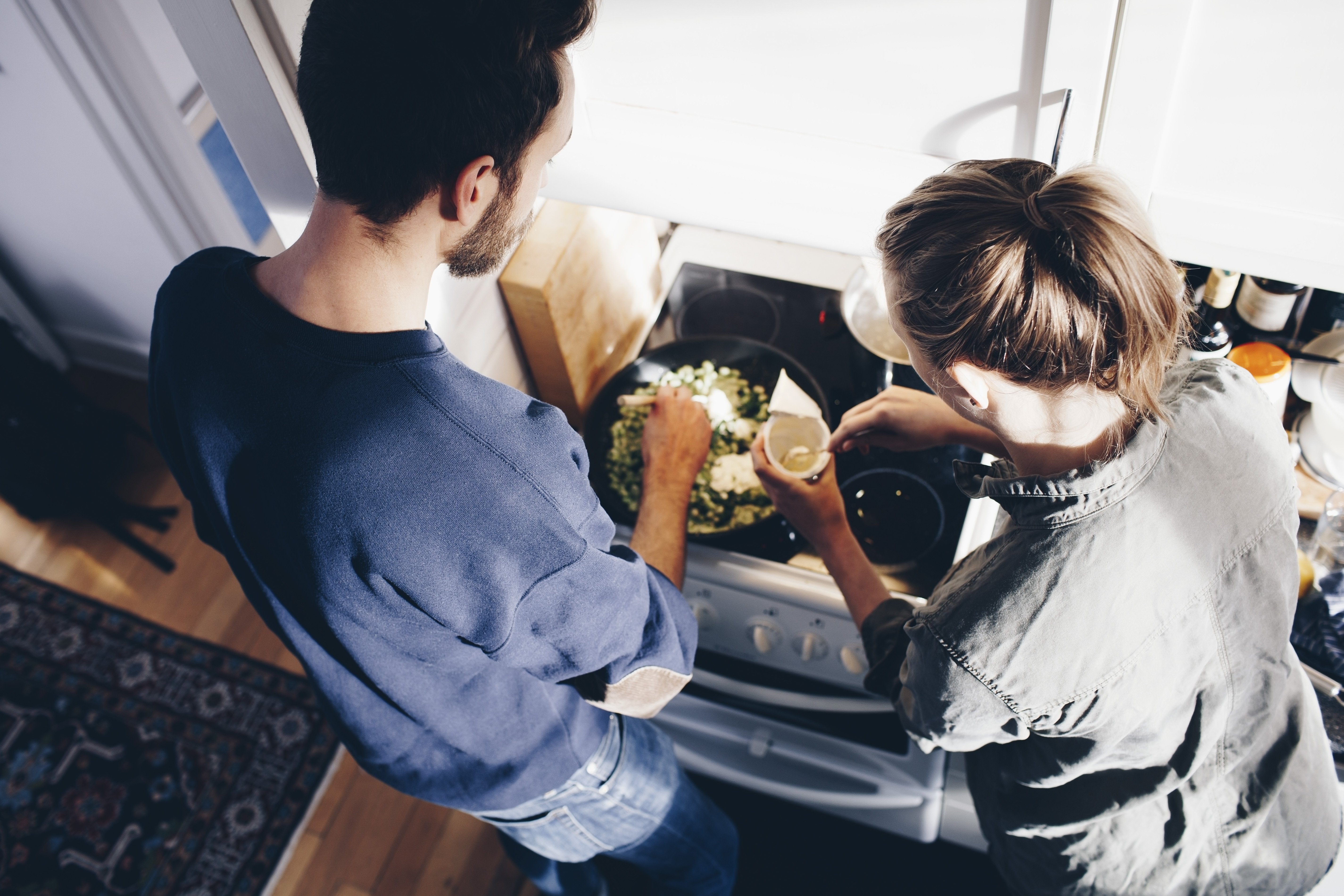 Richard and Heather cooked together following grandma's instructions. | Source: Getty Images
However, despite all their effort, the secret dish was a disaster. What was supposed to be an extraordinary delicacy ended up being a bowl of slippery gravy.
After many attempts to save the dish, both of them gave up. Richard finally broke the silence:
"Should we still look at the second envelope, just to see what's in there?"
Heather agreed. And to their surprise, they found fifty dollars in cash and a note.
"Dear Richard and Heather,
"If my plan has worked, you must have ended up with a bowl of inedible rubbish. What mattered was that you spent that time and effort together, working in silence. The bowl of goo doesn't take that togetherness away. Now go buy yourself a pizza. It's on me.
"And while you enjoy your candlelight dinner, talk your heart out. You know precisely what you have wanted to say to each other, so say just that.
"You will be surprised at how things resolve themselves."
That night, Richard and Heather enjoyed a hearty meal after a long time. They didn't remember the last time they had talked and laughed so freely and effortlessly.
In the middle of their conversation, Richard said:
"Whatever is causing you to want to settle down, I trust it. I hesitated to tell you this, thinking you were going through a phase, but I had always imagined us settling down one day. And if that's what you want too, let's do it. Let's buy that house."
Heather had tears in her eyes. She couldn't believe that Richard had come around and that his grandmother's plan had worked.
With a heart full of excitement, Heather broke the news she had been holding onto for the last few weeks. She was pregnant and couldn't wait to start their new adventure together.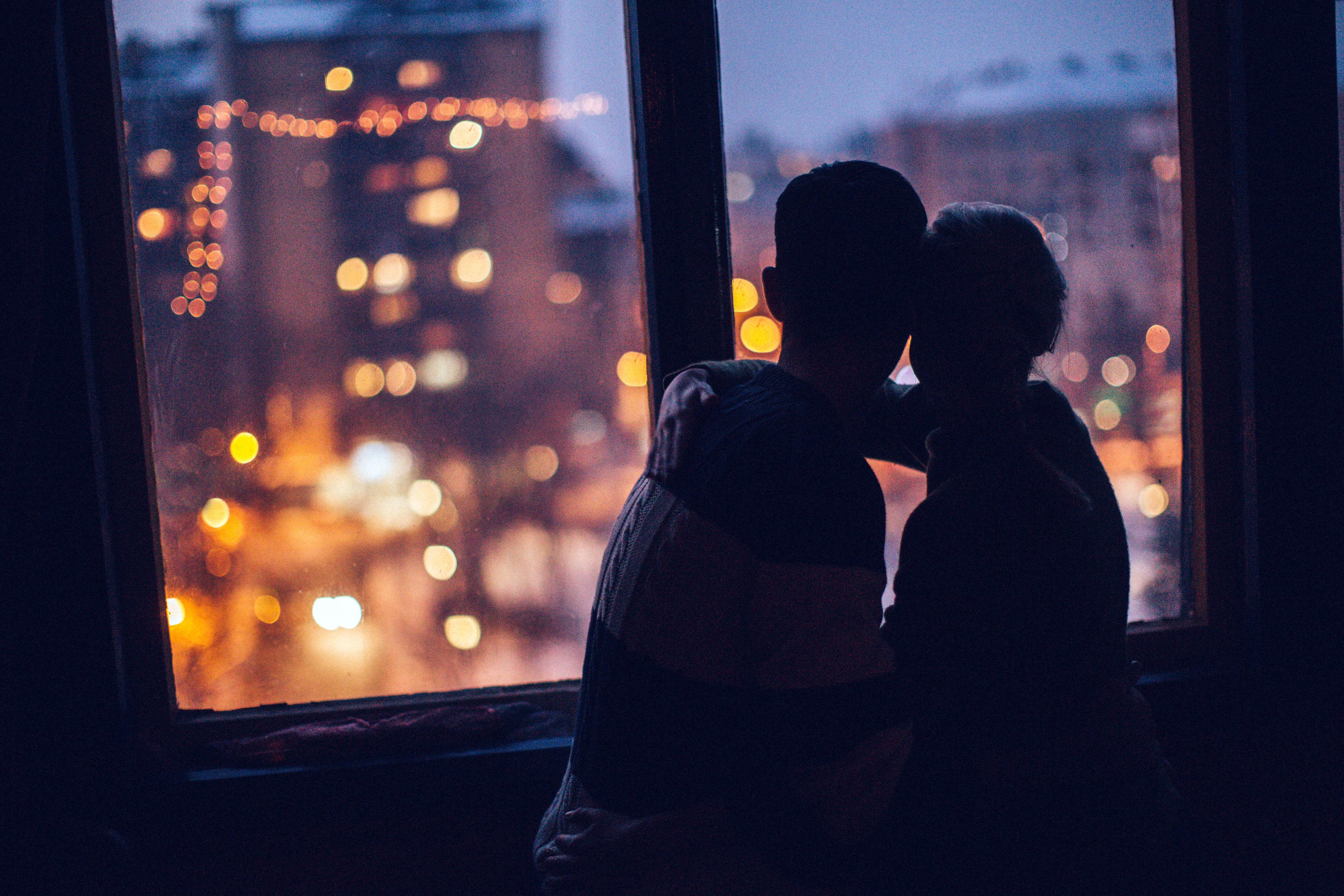 Richard and Heather found the spark that had been missing for weeks. | Source: Getty Images
What can we learn from this story?
You can always find a compromise that works for the best. Change is the only constant. Richard and Heather had their own set of principles. But as one grows up, it is only natural to have a shift in perspective and change as a human being.
Use the wisdom of your elders whenever you feel stuck in life. Richard and Heather did not doubt the grandmother. They followed every instruction, and in the end, it worked wonders.
Share this story with your friends. It might brighten their day and inspire them.
If you enjoyed this story, you might like this one about a man distancing away from his daughter, whom he did not know existed. Eventually, he ends up learning about her in her last will.
This piece is inspired by stories from the everyday lives of our readers and written by a professional writer. Any resemblance to actual names or locations is purely coincidental. All images are for illustration purposes only. Share your story with us; maybe it will change someone's life. If you would like to share your story, please send it to info@amomama.com.
Subscribe if you like this story and want to receive our top stories!