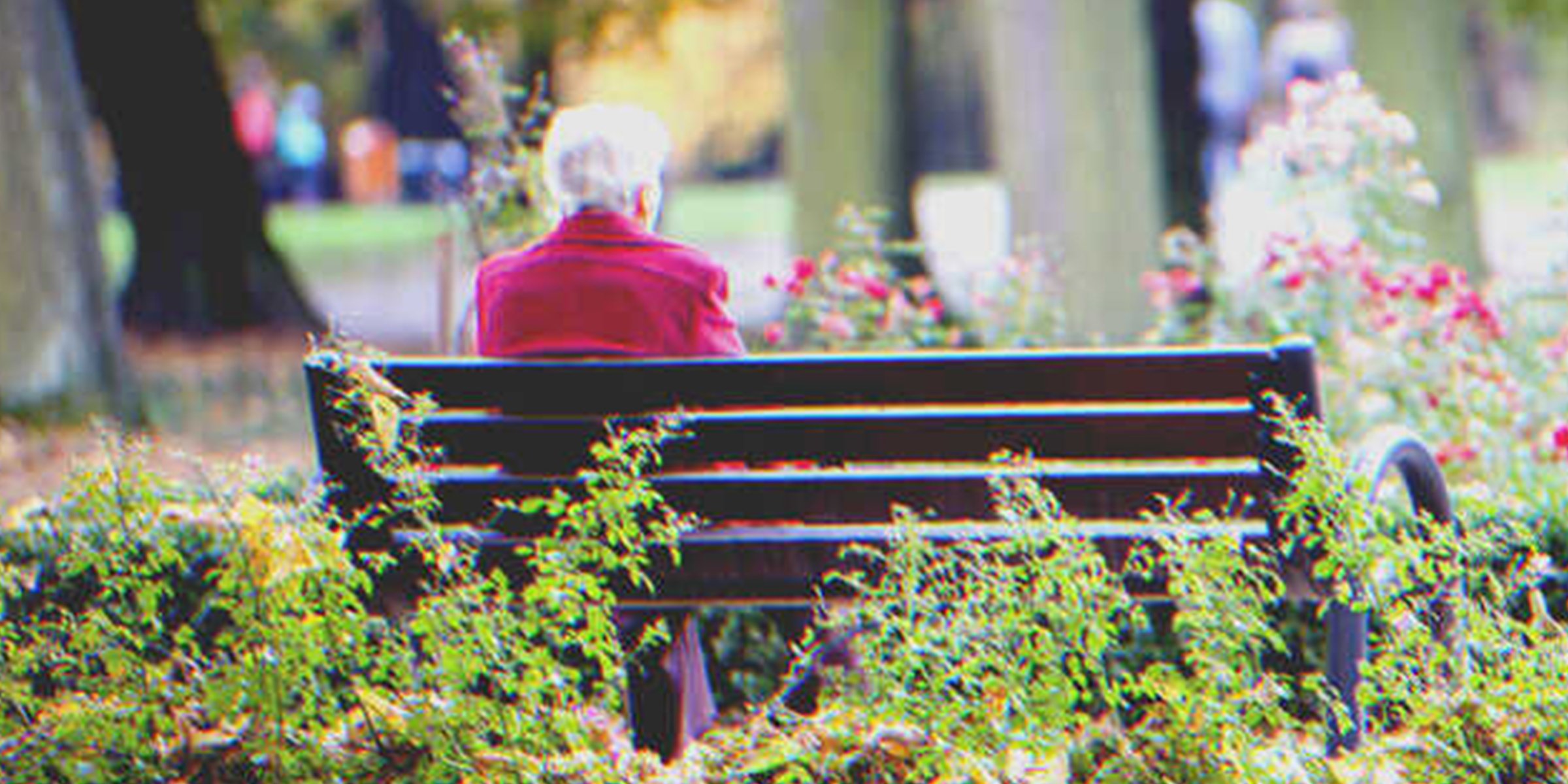 Shutterstock
Man Leaves Ex-wife With Nothing, Begs Her to Give Him a Second Chance 43 Years Later – Story of the Day

A 63-year-old man who left his ex-wife begged her for a second chance to prove his love 43 years later. He often sat on a bench opposite her bedroom window, holding her favorite white flowers, pleading for forgiveness. But after an unfortunate encounter one day, he never returned again.
Would you give a second chance to someone who broke your heart and walked away, leaving you behind with painful memories that still haunt you? Would that second chance, if granted, change the past and mend things?
63-year-old Rockford native Mark Fisher thought it was all he needed to return to his beautiful fairy tale past with his ex-wife, Angelina.
The widower dreamed of earning that second chance from this woman he had abandoned 43 years ago on Valentine's Day, just a year after they said, "I do." He was sure that she would be happy to see him again...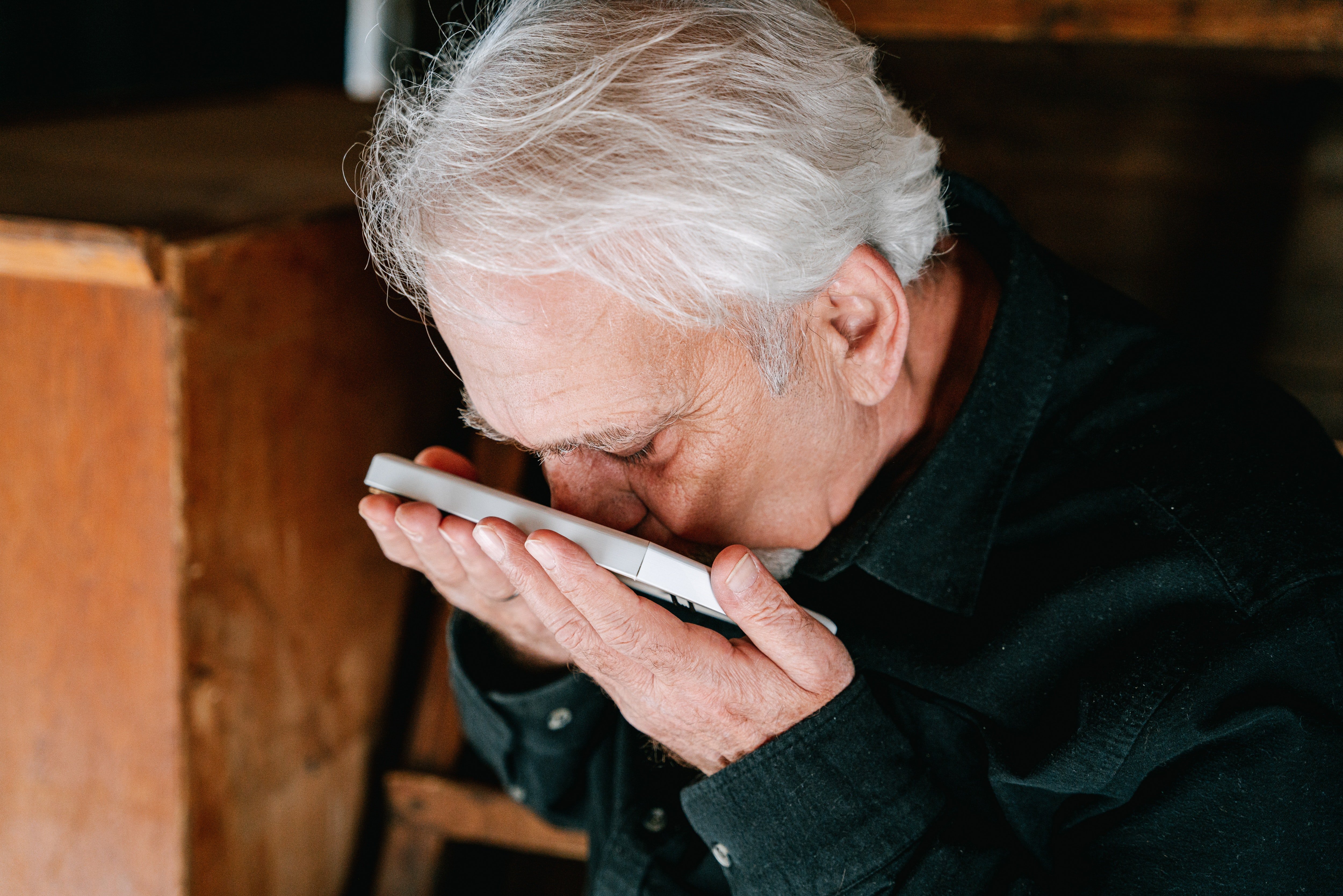 For illustration purposes only | Source: Pexels
On an autumn-kissed October in 1979, Mark, 20, and Angelina, 19, tied the knot just a year after falling in love. Their love story was entirely the classical type. Both were orphans who had established their lives independently after moving out of the orphanage at 18.
He begged his ex-wife to give him a second chance to prove how much he loved her. "One chance is all I'm asking. Just one, please," Mark pleaded.
They lived in the same town, so distance never got in their way as they lived just two streets away. Whenever people saw Mark and Angelina together, they would watch them in awe and envy at how happy the two looked. But who knew that this love story would come to a dead end pretty soon?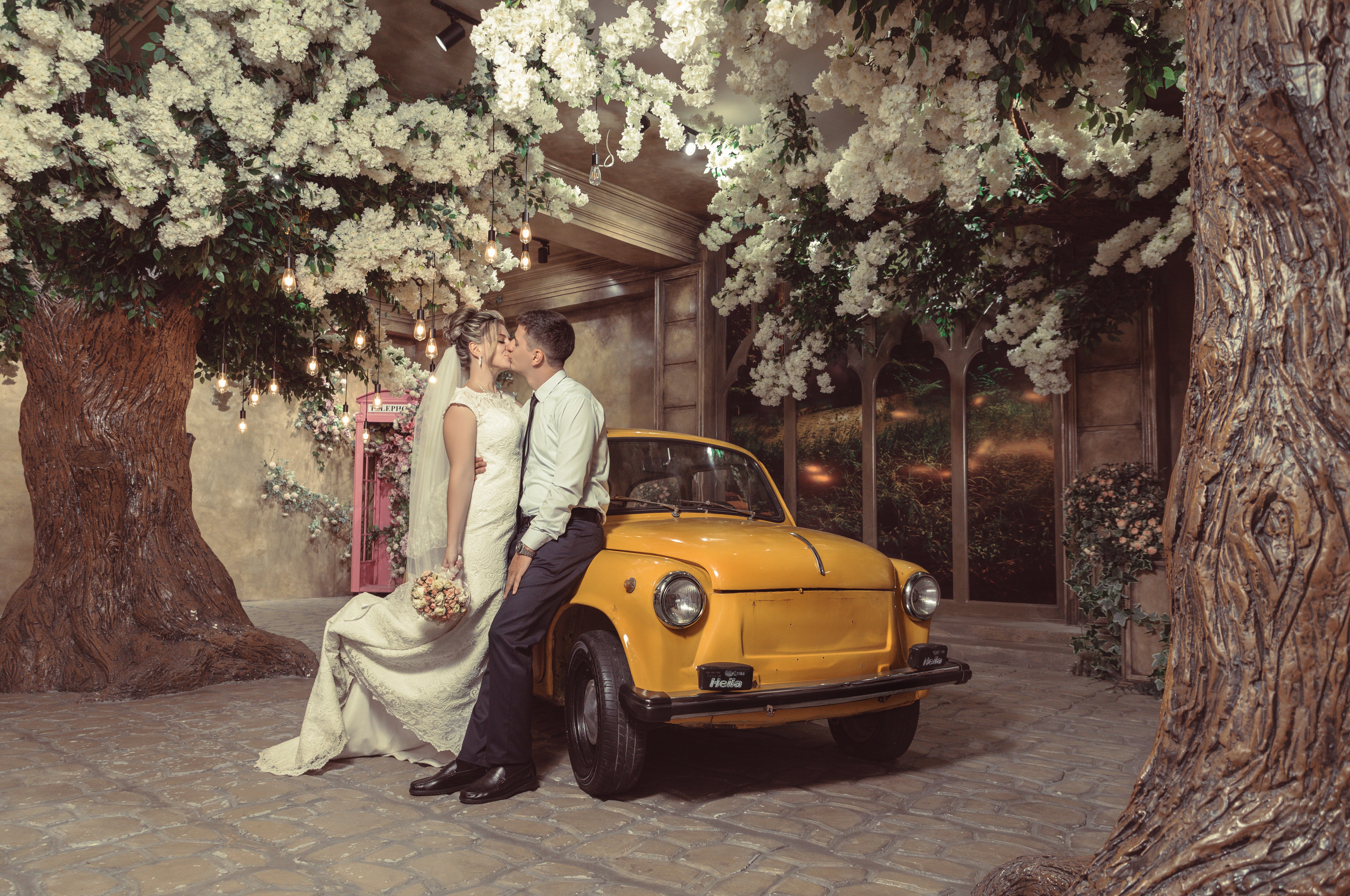 For illustration purposes only | Source: Pexels
Throughout their marriage, Angelina noticed Mark was only running after his happiness. He started to spend less time with her and made new friends he often went to clubs and yachting with. When she asked him why, he just told her he was young and energetic enough to earn more money.
Mark's love for wealth nibbled away at his marital bliss. He started spending more time with friends, had his head on new business plans, and even befriended wealthy widows. All this was just too much for Angelina, who had given up on her passion for becoming a fashion designer to be a good housewife.
On Valentine's Day in 1980, Angelina woke up alone on her bed with a note on the side where Mark usually slept. Tears filled her eyes as she read the painful words he had written.
"I know we were madly in love. But I realized that love is not enough to make me happy anymore. I have big dreams, and I'm going after them. I know that you will not regret this. We were meant to grow successful apart. I am leaving you and wish you good luck in finding happiness again, just like I found it through someone else. Mark."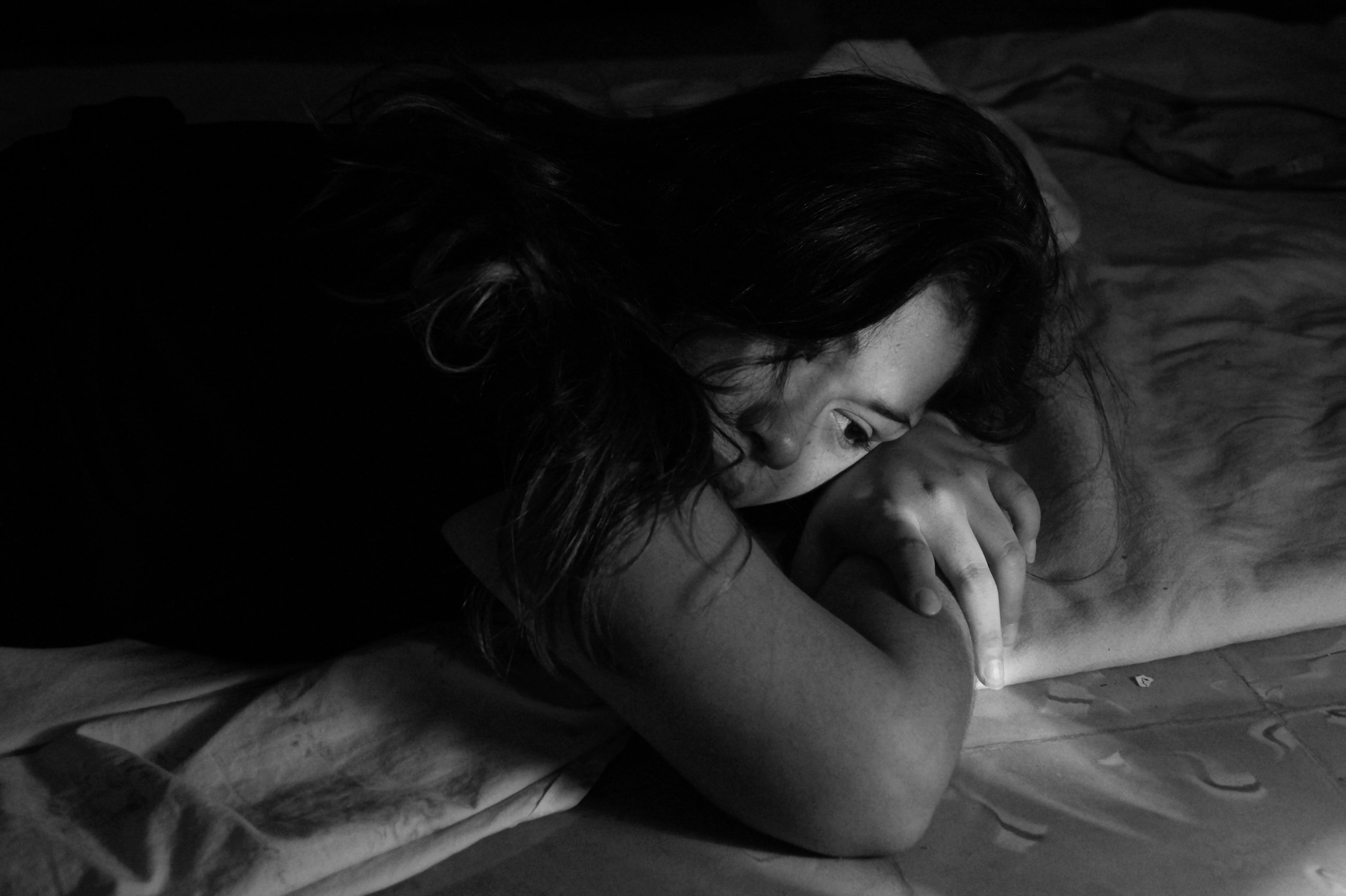 For illustration purposes only | Source: Unsplash
Angelina felt it was out of character for Mark to leave her like this. She recalled all those lovely words and promises he had made her when they were in love. It took her a lot of time to embrace the ugly truth that he was no more in her life.
If that pain wasn't enough, Mark had left her with unsettled bills, including the rent that was two months behind. The heartbreak happened in such a short time. She started hating him and vowed to never see him again.
Angelina was lost. She had nobody to help her in town, and the very few people she knew found fault in her for her ruined marriage. Such naysayers were jealous of her beautiful love story and were secretly happy that her marriage had ended.
After settling the bills and the rent, Angelina decided to move out in search of a new life again. She recalled her dear friend Sophia from the orphanage and wrote to her.
A week later, she got a response and a ticket to New York. It was there that Angelina started to see the world from a different perspective. She waitressed part-time, joined a fashion school, and moved on with life. Soon, she met Jose Hammick, a classmate who was attracted to her beauty and character.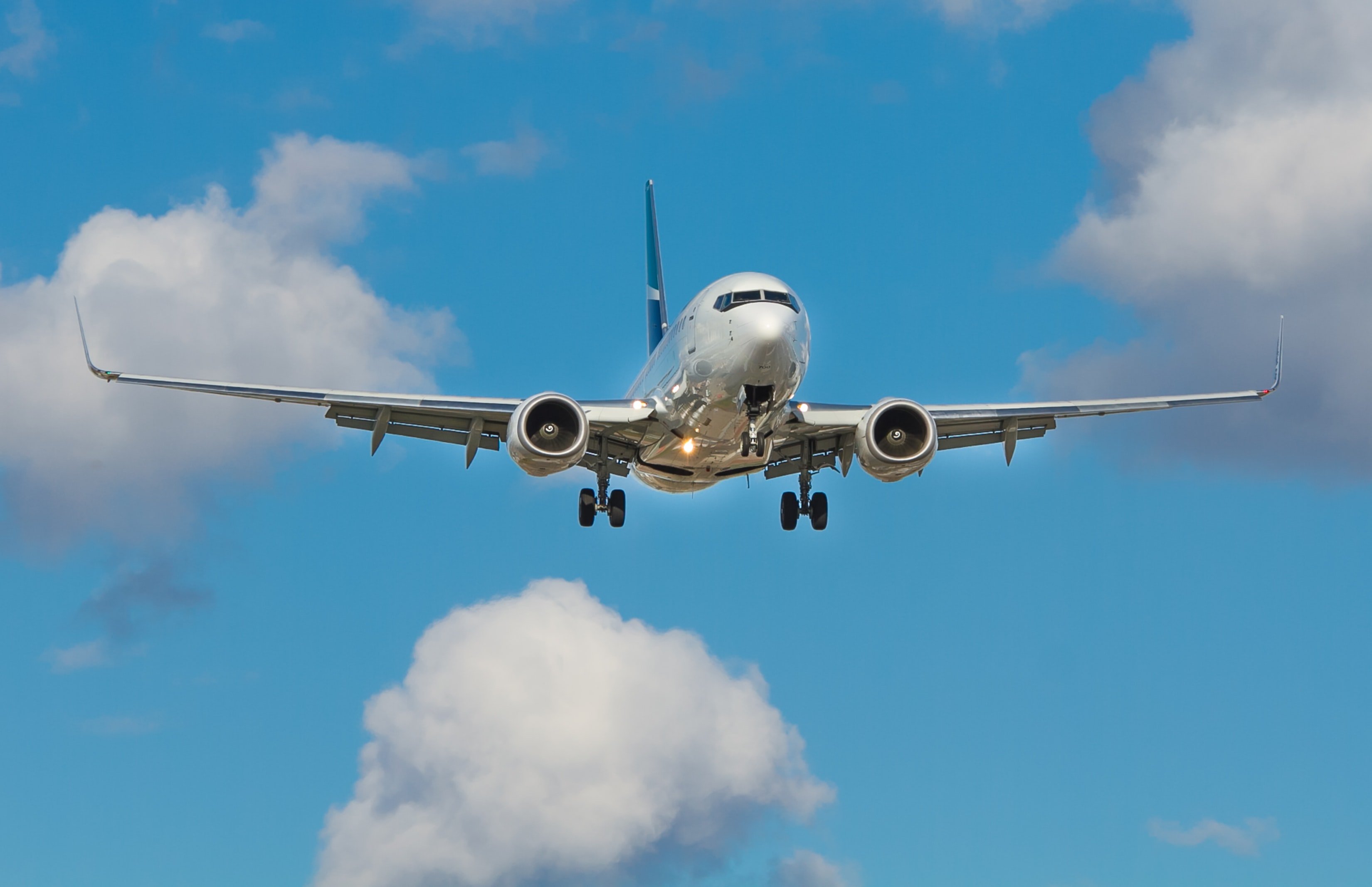 For illustration purposes only | Source: Unsplash
Although reluctant to give him the green signal, Angelina accepted his proposal. She felt if Mark could move on, she had equal rights to move on too. So she fell in love again but took things slowly until she graduated and found a job.
Eventually, Angelina became a top-notch fashion designer for a leading fashion label in the city. Models walked the ramp in her gorgeous designs, and soon, she became a sought-after fashion designer. Like her, Jose had his foot in the fashion industry, and they ruled the 80s Fashion Weeks together.
Drowned in fame and wealth, Jose and Angelina decided to tie the knot. They married in an intimate ceremony and lived a very blissful life together. A year later, Angelina welcomed their first baby, followed by two more in a span of five years.
While all was well in Angelina's life, fate once again struck with some bad news. The yacht that Jose had gone on for a fashion shoot had rammed onto a boat and tragically sunk. He and the rest of the crew members succumbed to the accident.
Angelina was devastated and felt she was just not meant to be happy. She signed fewer contracts and almost gave up on everything. But then she realized she was heading on the wrong track, especially after reading Jose's diary.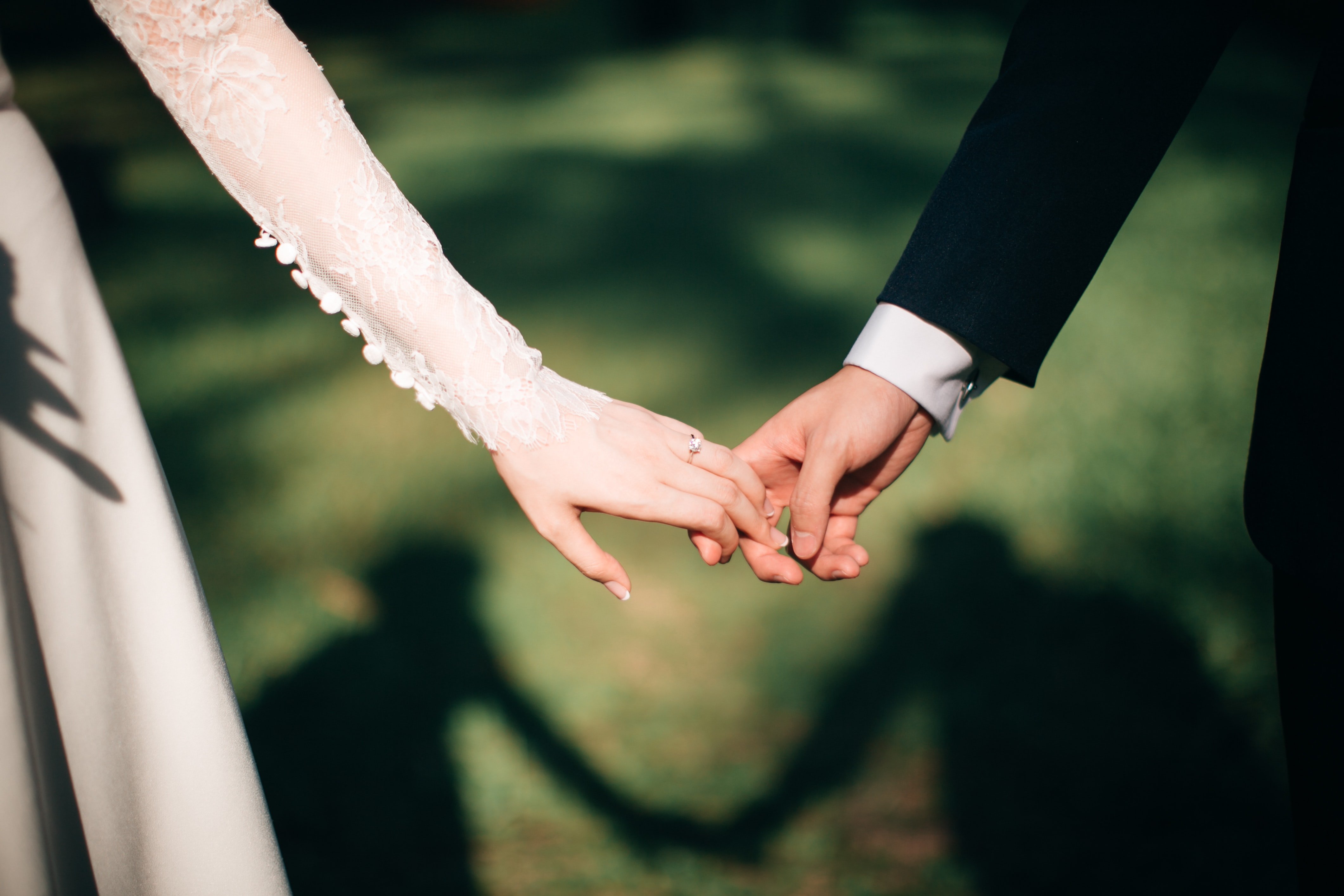 For illustration purposes only | Source: Unsplash
"I always want my wife to be successful. Nothing should let her down," read a line in one of the last few pages Jose had written before his death. "I want our kids to be happy and be inspired by their mother and know she is a strong woman who never gives up."
The words made a significant impact on Angelina. She buried her sorrow and was determined to keep the success she'd harbored. She focused on her career and sprung back to the limelight again. She raised three beautiful daughters, Amy, Emily, and Christie, and took a break from fashion designing after tasting a successful career for 35 years.
At 61, Angelina lived a joyful life in her deluxe villa. Her grandchildren often visited her and gave her more reasons to be happy. But one day, one of her grandsons, Tommy, 17, asked her if she knew a certain Mark Fisher, sending chills down her spine.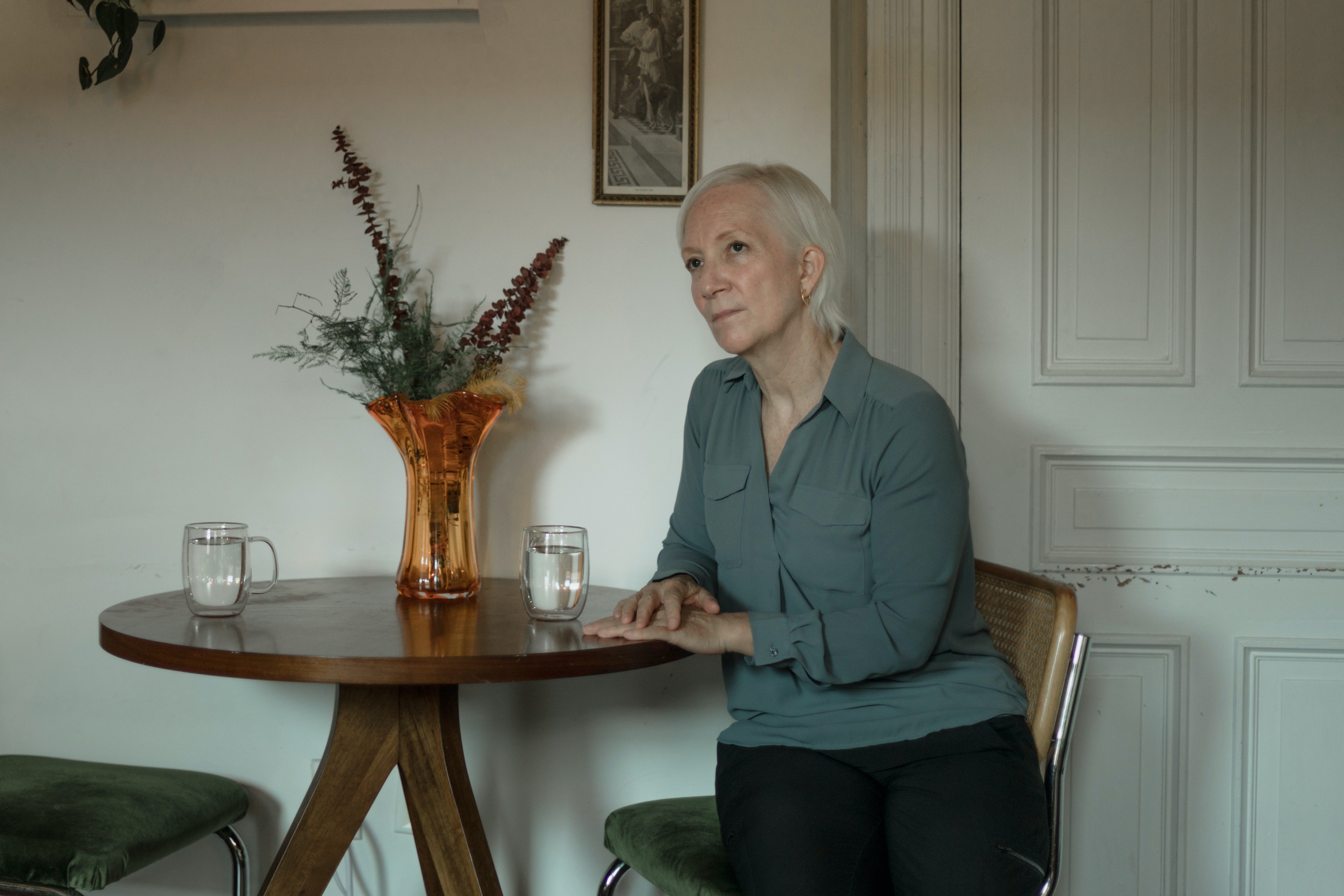 For illustration purposes only | Source: Pexels
"What name did you just say?" Angelina asked Tommy.
"Mark Fisher," the boy said.
"H-how do you know him?" Angelina was startled because she knew there was no way she would hear anything regarding her ex-husband again.
"Well, granny, I got his friend request on Facebook. I met him the other day, and he only talked about you. He asked for your number, saying he knew you, so I gave it. Why? Is anything wrong?"
"You gave him my number?" Angelina expressed in shock. She couldn't believe that Mark had come for her after 43 years. Curious, she picked up her phone and found a notification from an unknown number.
"Hey, this is Mark Fisher. I would love to meet you at the park. Will you come?" read the message.
Angelina was hesitant but agreed to meet Mark because she wanted to know why he was back and where he had been all these years.
That evening, she met Mark at the park. Although he was delighted to see her, she did not react and never shook his hand when he extended his.
"What do you want? Why did you reach out to my grandson? Aren't you satisfied with what you did 43 years ago?" she asked. Mark remained silent and expressed guilt in his eyes, and then started to talk.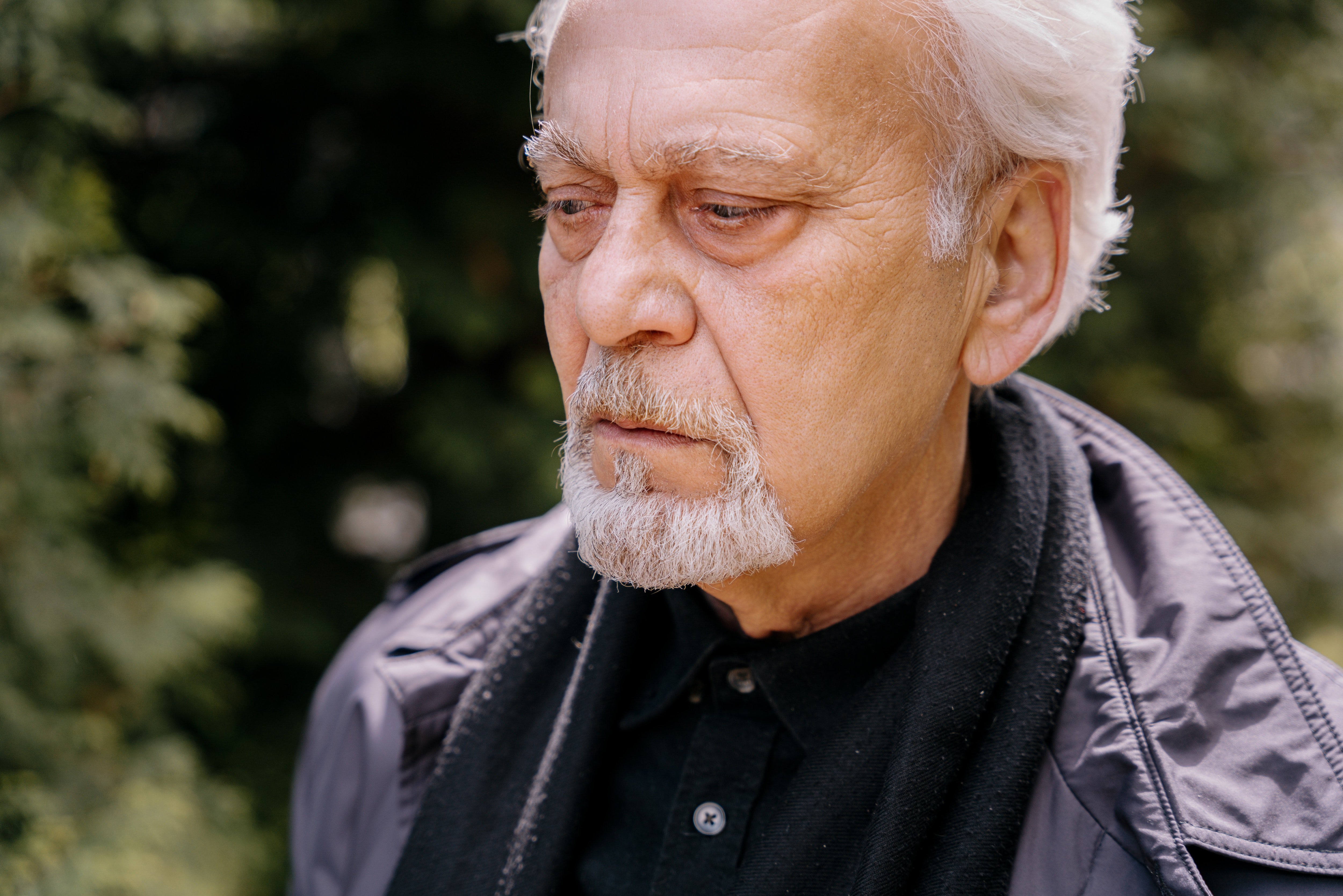 For illustration purposes only | Source: Pexels
"I know I hurt you a lot. I went away to earn more money, but I was cheated," he said. "The rich widow I married dumped me for another man. At that point, I realized my mistake and wanted to return to you. But you were not in town, and I found out later that you were already married to another man. I did not want to disturb you."
"Then why are you here?" Angelina retorted. "I find this disturbing, and I don't want you around me again. How did you find me here?"
Mark was alarmed by his ex-wife's reaction. "I moved to New York after reading the news about your retirement from the fashion industry. I searched for you online and found one of your photos in Tommy's Facebook profile. I wanted to reconcile with you and be there for you forever."
"Be there for me? I don't want a loser and betrayer like you to be there for me," Angelina retorted.
He begged his ex-wife to give him a second chance to prove how much he loved her. "One chance is all I'm asking. Just one, please," he pleaded.
A furious Angelina got up and left, saying such second chances don't exist. "Prove your love? You already proved it to me 43 years ago!" she fumed and walked away. But Mark was determined not to lose hope and kept trying to win her heart again.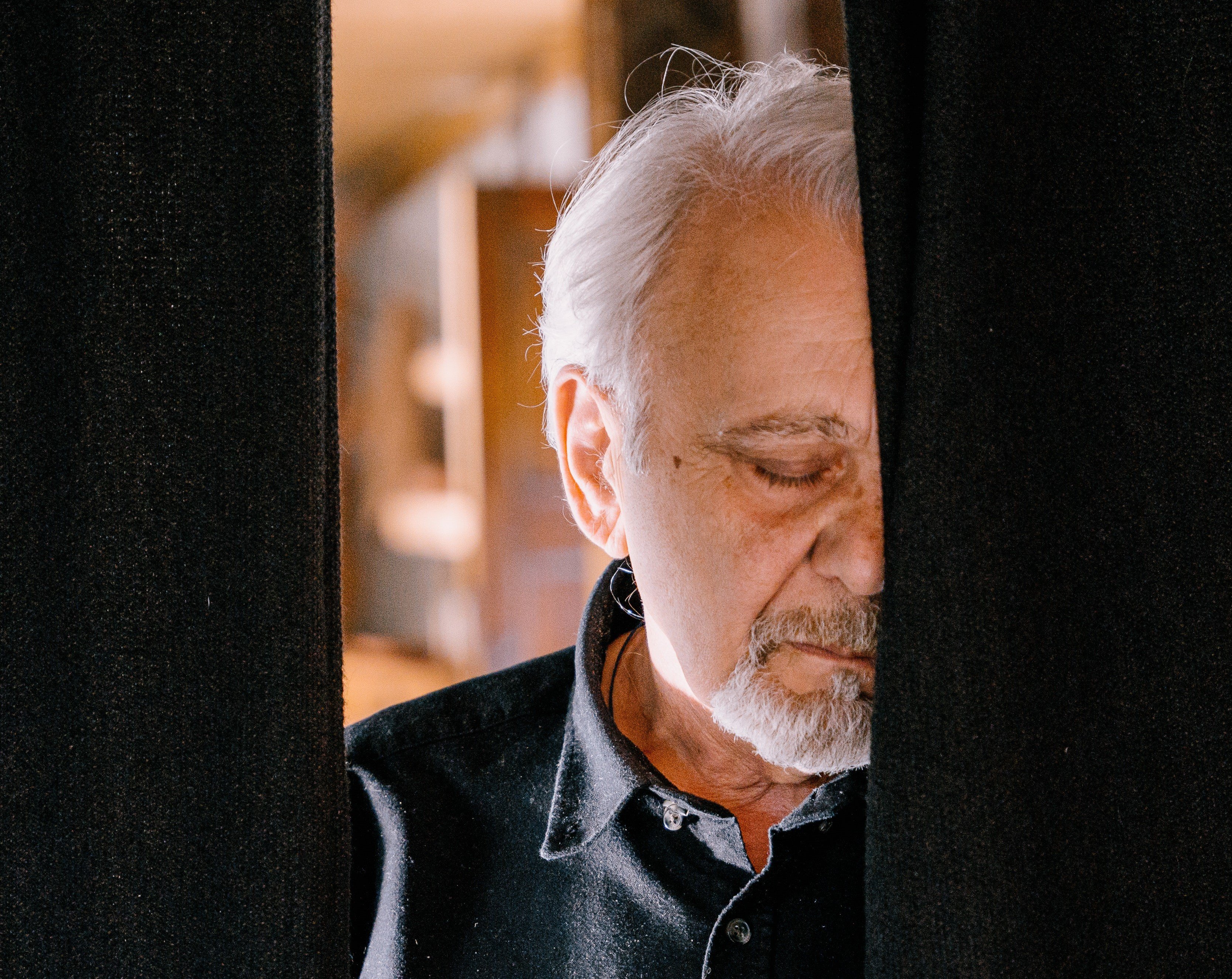 For illustration purposes only | Source: Pexels
He sat on a bench outside Angelina's house every day, holding her favorite white roses, hoping to convince her. But the old widow was stubborn with her decision. Whenever she saw Mark outside, she either called her security to take him away or slammed the window on him.
Mark never lost his hope and kept trying. He thought he would succeed, but fate had other plans.
As usual, he stood outside Angelina's house with white roses. It was Valentine's Day, and he thought he would melt her heart by giving her the flowers. To his dismay, her bedroom windows were shut, and he noticed people in black outfits walking around...mourning.
Angelina had died peacefully in her sleep after suffering a cardiac arrest the previous night. Till her last breath, she never accepted Mark's apology or him. He was crushed, and all he saw of his beloved ex-wife was her coffin. He placed the bouquet of white roses on it and shed tears before walking away, despair and disappointment in his heart.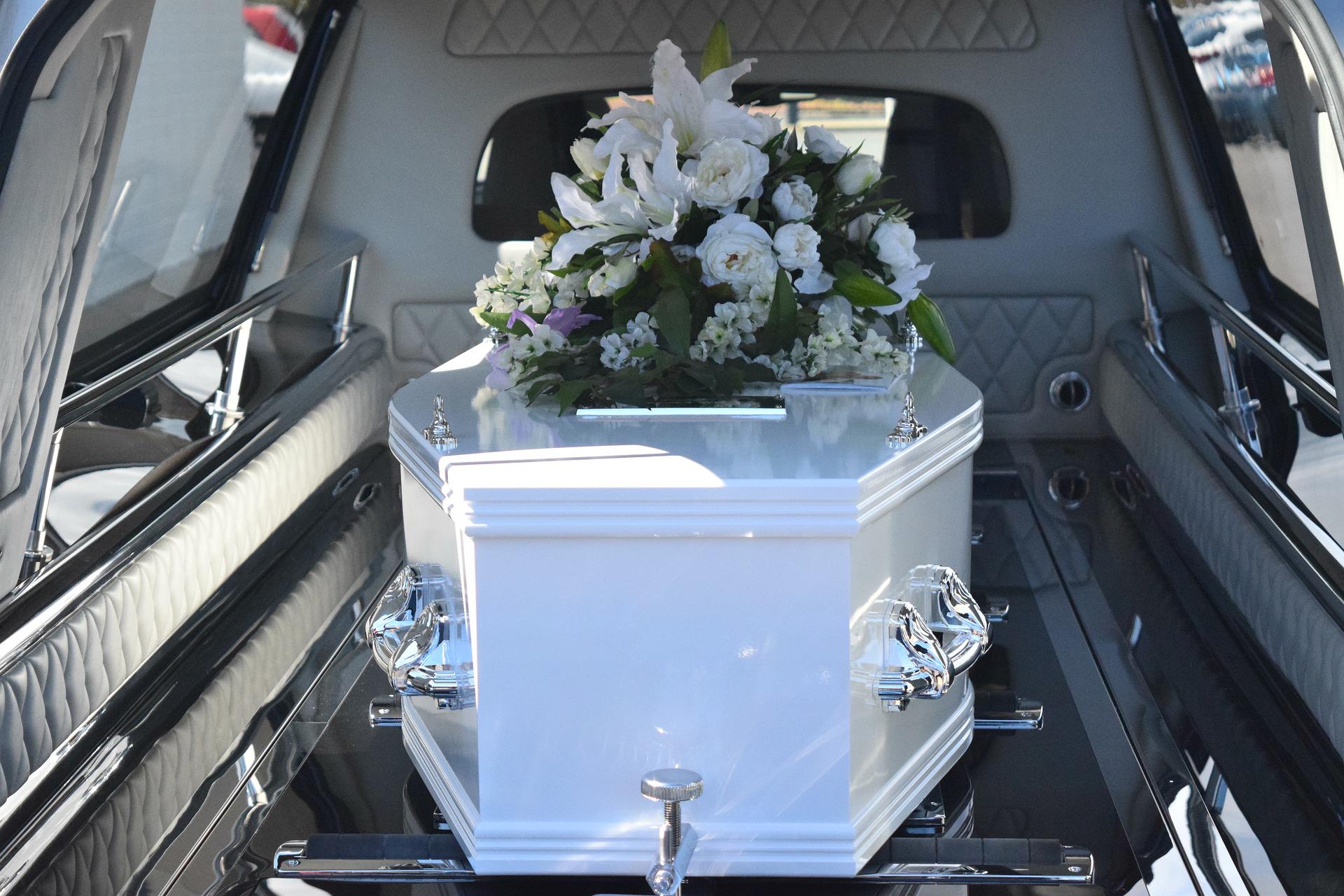 For illustration purposes only | Source: Pixabay
What can we learn from this story?
You cannot change the past. You can only take responsibility for it. When Mark begged his ex-wife Angelina to give him a second chance to prove his love, she refused. She told him that nothing could change the pain he inflicted on her 43 years ago and held him responsible for his downfall.
Do not trade the love someone has for you for worldly pleasures. Although Mark and Angelina were head over heels in love, he abandoned her to fulfill his desires for wealth. In the end, his greed fetched him nothing but loneliness and failure.
A dad yelled at the daughter he never knew existed after she unexpectedly met with him, begging for a small favor. He walked out on her, thinking she had come for money. But fate invited him to her house to read her will and her final letter. Click here for the full story.
This piece is inspired by stories from the everyday lives of our readers and written by a professional writer. Any resemblance to actual names or locations is purely coincidental. All images are for illustration purposes only. Share your story with us; maybe it will change someone's life. If you would like to share your story, please send it to info@amomama.com.
Subscribe if you like this story and want to receive our top stories!