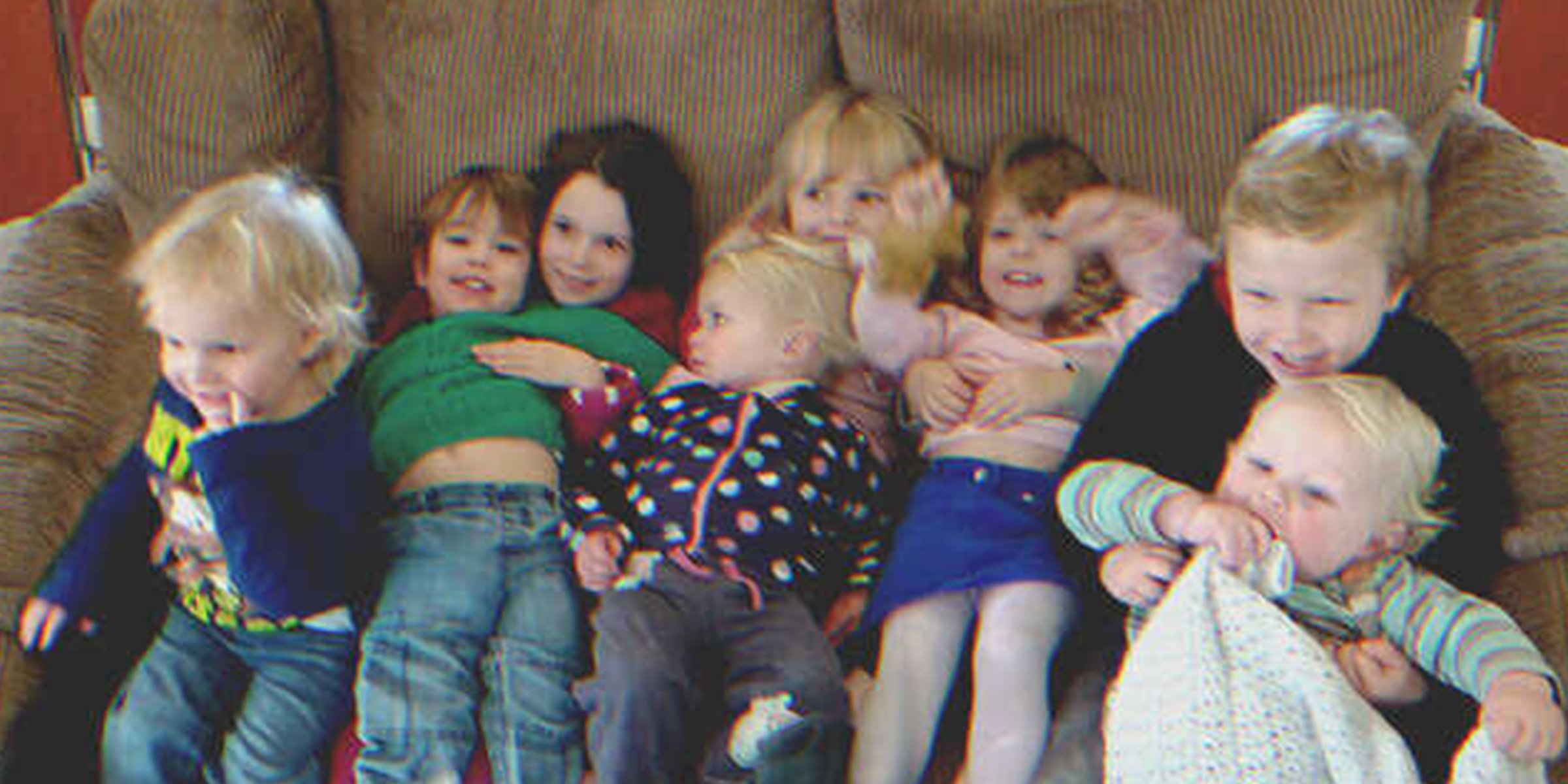 Flickr
Man Dumps Wife over Inability to Have Kids, She Becomes Mother of 8 in a Year — Story of the Day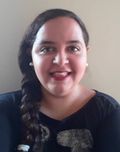 When Miriam married Ewan, she thought they would have a big family. However, he left when she found out she was infertile. Later, she discovered her pregnancy, and something even more remarkable happened after.
"You can't leave! Ewan, we promised to love each other in sickness and in health!" Miriam begged her husband, Ewan, who had surprisingly packed his bags and was almost out the door when she arrived home from a grocery run.
"We got married because we both wanted a big family. We bought this huge house, and I don't want to live here if it's just going to be the two of us. The doctor said it would be unlikely for you to get pregnant, so I have to leave and find a woman who can," he replied in a callous tone, piercing her heart.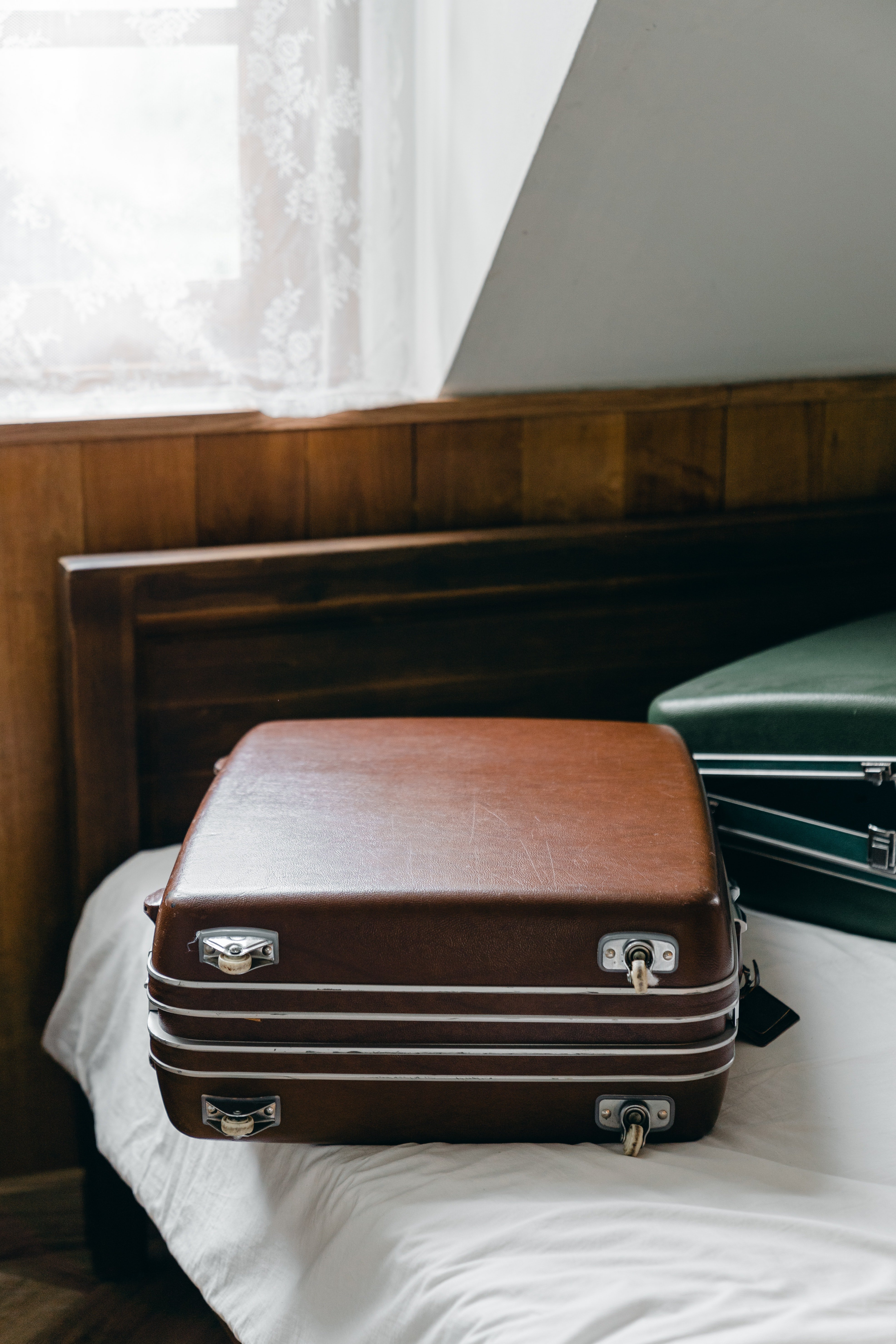 For illustration purposes only | Source: Pexels
"We can try IVF and keep trying naturally! I might be pregnant now! We've been trying so much lately. It's not over!"
It might have been the pregnancy hormones or the fact that her parents had died in a similar kind of accident, leaving her all alone in the world. But these kids needed someone in their life.
"It's no use begging, Miriam. I have already contacted a lawyer. I'm out," Ewan stated and left.
Miriam was so numb and heartbroken that she didn't want to move. She never expected this. She thought they would work together. Even if she couldn't get pregnant, they could still foster and adopt. There were so many options.
But Ewan had just decided to leave, and that was it.
Over the next few weeks, Miriam was barely able to function. She went to work and back home, numbing her mind by watching mindless reality TV shows and eating every single snack in the cupboards. However, she soon started vomiting and thought the snacks had upset her stomach.
But she noticed that her period was late, so she used one of the pregnancy tests she still had at home to confirm. It was positive. She was pregnant, and she thought Ewan could come back. "But do I want him back?" she uttered to herself. Surprisingly, she realized she didn't.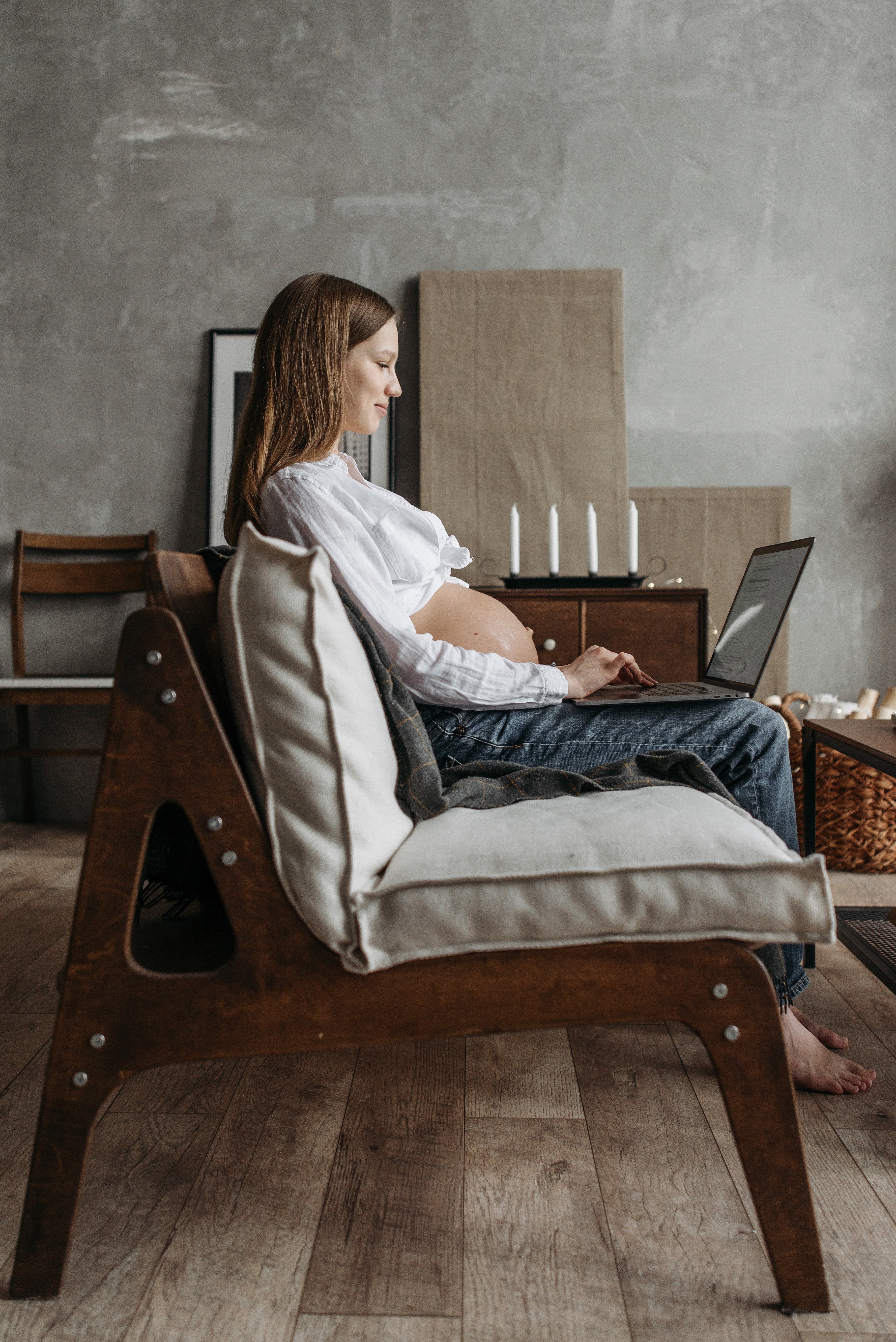 For illustration purposes only | Source: Pexels
He had promised to be her family, which was vitally important to Miriam since she had been an orphan and had no one for most of her life. But Ewan just abandoned her without a second thought, as if her only value was as an incubator. He was not the husband she imagined, and he didn't deserve her.
She wasn't even going to tell him about the baby, but Ewan found out about her pregnancy and begged her for another chance. She stood her ground, told him no, and that they would talk later about co-parenting, as he was still the father. But he was no longer her husband – not emotionally – so she continued with the divorce proceedings.
People tried to talk her out of it, but it was no use, so her friends resorted to supporting her as best they could with the pregnancy. Soon enough, she discovered she was carrying triplets, which was even more marvelous, and Miriam couldn't wait to be the best mother her three kids could have.
As expected, her belly grew incredibly after the first trimester. The doctors said everything was going well, and she could work until it got too uncomfortable, which happened around the six-month mark. She could barely move and spent most of her days watching television and resting.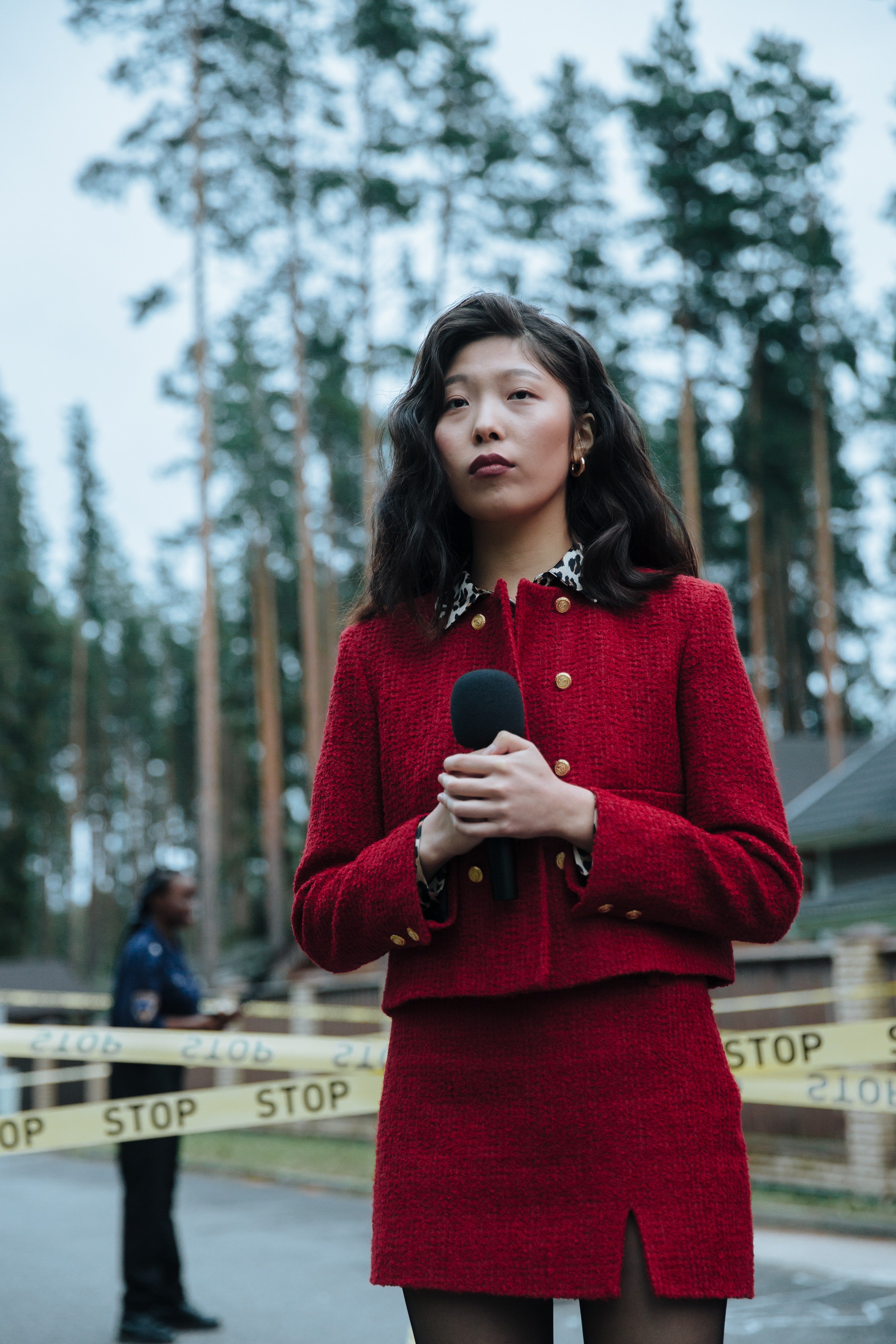 For illustration purposes only | Source: Pexels
But one day changed everything. She had been preparing herself a sandwich in the kitchen with the TV in the living room blasting the news loudly, and a particular story caught her attention. She wobbled toward the couch and sat down to watch.
"A six-car collision happened on the I-95 in Jacksonville, resulting in several casualties, including the parents of five children, who had been transported to the local hospital and are thankfully safe but heartbroken. They'll be taken into foster care soon, according to authorities and it's hard to know if they'll be adopted together…," the female reporter explained in her fast-paced speech, and something came over Miriam.
It might have been the pregnancy hormones or the fact that her parents had died in a similar kind of accident, leaving her all alone in the world. But these kids needed someone in their life. Tears were running down her face as the news segment ended.
She had to do something. She called the local CPS line and asked about the five kids she heard about on the news. They knew what she was talking about and explained that they would be separated into several foster homes.
"But I can foster them on my own. All five of them," Miriam said desperately.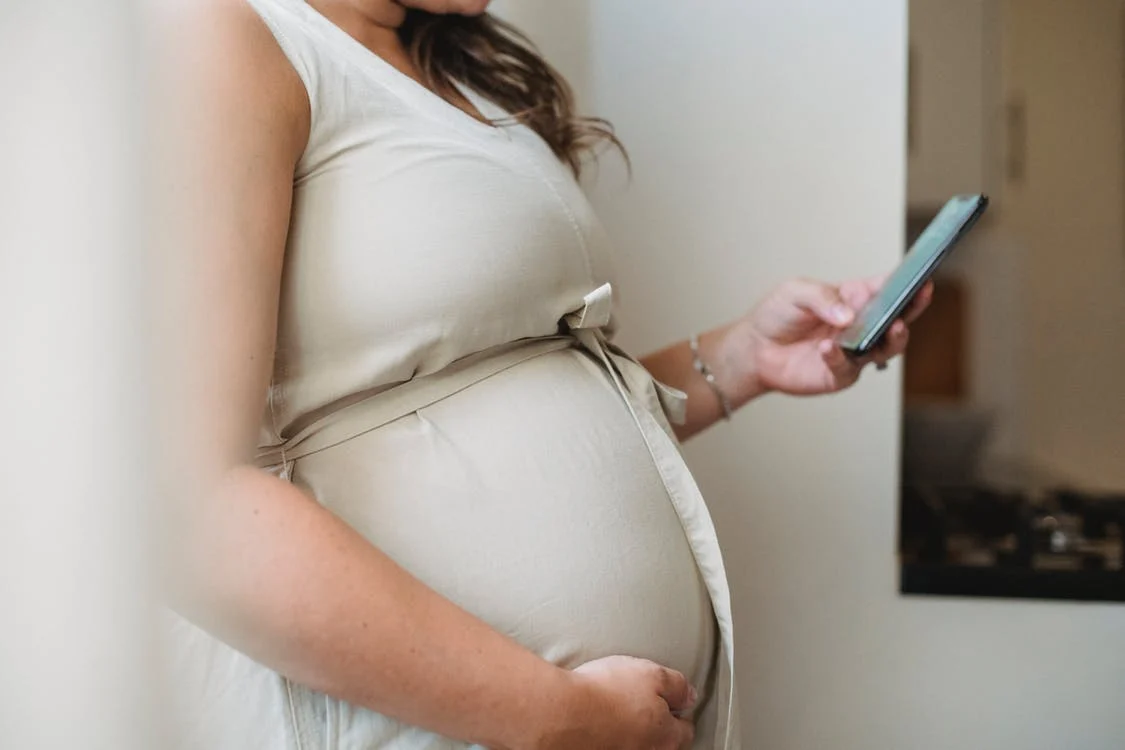 For illustration purposes only | Source: Pexels
"That's highly unusual, but you would have to take the foster parent training course and there would be an inspection of your house," the social worker told her on the phone, and Miriam nodded, agreeing to everything. They talked for several more minutes.
"Would becoming a foster parent if I'm pregnant be a problem? And… I'm about to get a divorce too?" she asked, hoping the lady would accept her.
"Ma'am, I'm afraid that would be too much. It might be better if you had your babies and waited before fostering anyone," the lady replied, her tone unsure.
"Look…I know it's unusual. I know it's crazy. But as soon as I saw the news, I knew I had to do something. I felt something. My parents died this way, and I was all alone. But those kids have each other, and they need to stay together. Please, give me a chance. I don't have any other family, but I have a ton of friends who can vouch for me and be a huge support system. I can do this, and I have a good job, so this is not about the money," she begged the woman.
"Ok, ma'am. Can you come in for foster parent training? I think we can make an exception, at least for a trial period, so the kids won't have to be separated. It might work, but I won't make any promises," the CPS woman finally said, and Miriam almost cheered into the phone.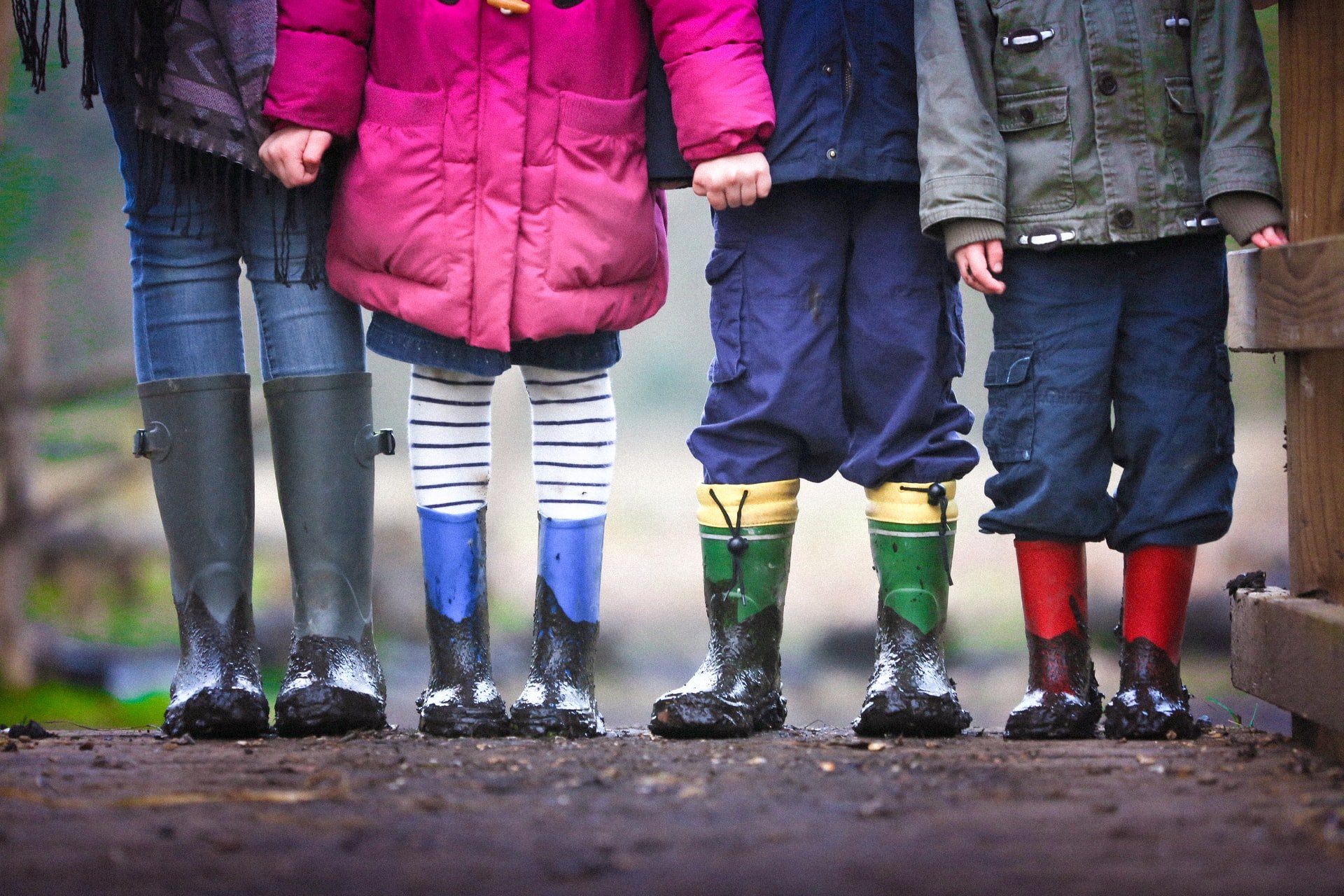 For illustration purposes only | Source: Unsplash
"Thank you! Thank you so much! I swear I won't let the kids down!" she expressed, hanging up and putting the phone to her chest in relief.
***
To everyone's shock, the five kids were assigned to Miriam, as she was the only one with enough space for all of them — John, Fiona, Luke, Eric, and Lola, all ranging from 10 to 5. They were all weary of Miriam and sad over their terrible loss.
One of the first things Miriam told them was: "I know that I can never replace what you lost. You are all grown enough to remember your parents. But I promise to be your guardian, protector, friend, and everything else you need. You can come to me for anything, and I will listen. I will be there. That's a promise. Even with the babies coming. It might get hectic and loud and crazy. But you are safe here. You are loved too."
The two eldest did their best to help Miriam with the younger ones and were there for her for the end of her pregnancy. When her triplets were born, the kids adored the babies – Aaron, Isaac, and Eric – and everyone contributed to the household.
Miriam's friends also helped a lot, even if they thought she was crazy for becoming a mother of eight in a year. But even if her actions were insane, everything fit. It wasn't easy at all, but with hard work, patience, communication, and love, they got through it to become a big, happy family.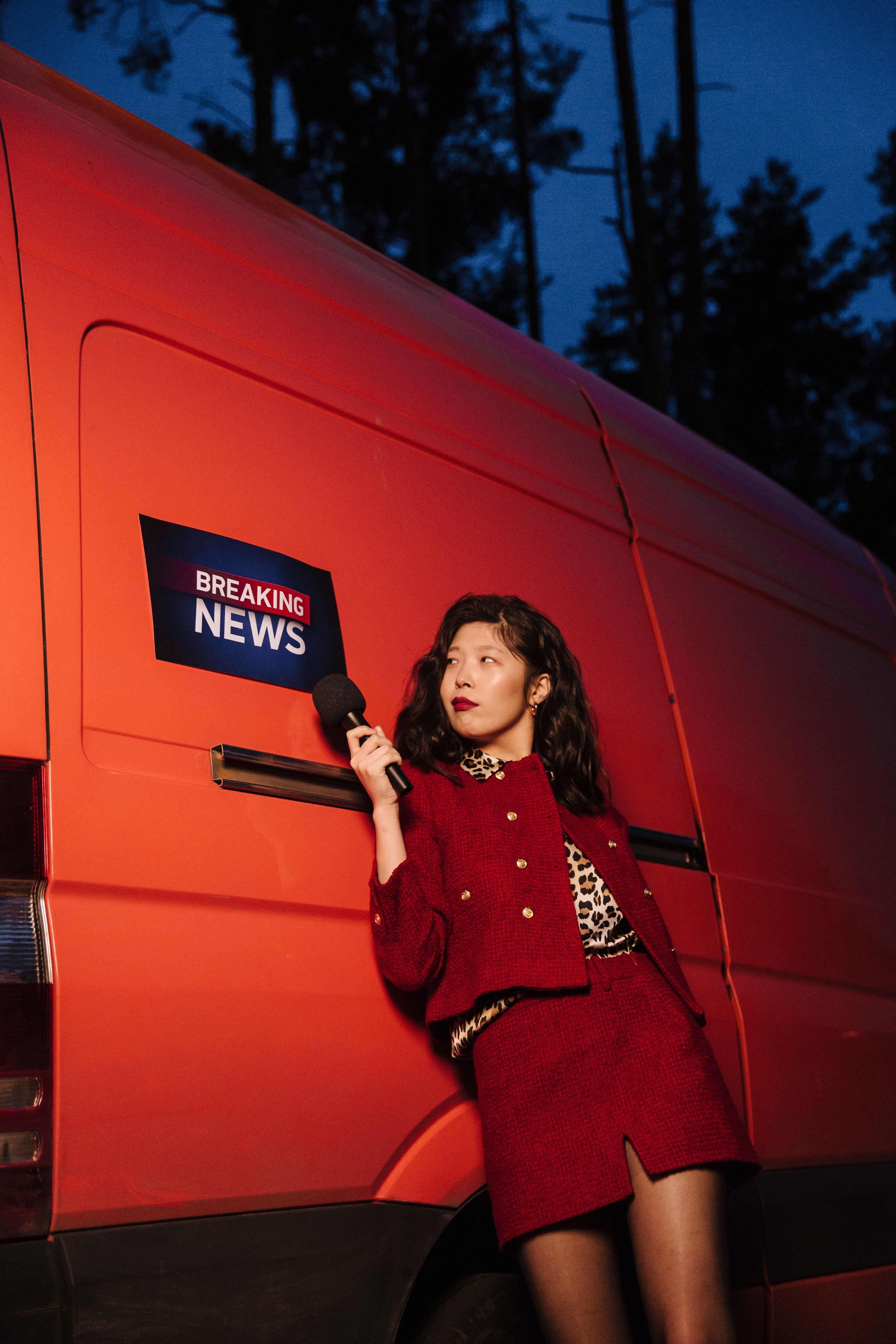 For illustration purposes only | Source: Pexels
A year after adopting the five siblings, Miriam and her family were featured on the same news segment she had watched, and she thanked the interviewer for her work in the news media, as she wouldn't have known about these kids without her.
What can we learn from this story?
It's important to honor the vows you make at the altar. Miriam's husband walked out on her when the doctors said she would not be able to have children, breaking all the promises he made when they got married. That's why she didn't take him back when he found out about the pregnancy.
Families are made in many different ways. Miriam knew that pregnancy was not the only way to have children and have a big family. But Ewan wouldn't listen. Ultimately, she got pregnant and still adopted five kids who desperately needed to stay together.
Share this story with your friends. It might brighten their day and inspire them.
If you enjoyed this story, you might like this one about a man who left his wife and four children, but karma punished him.
This piece is inspired by stories from the everyday lives of our readers and written by a professional writer. Any resemblance to actual names or locations is purely coincidental. All images are for illustration purposes only. Share your story with us; maybe it will change someone's life. If you would like to share your story, please send it to info@amomama.com.
Subscribe if you like this story and want to receive our top stories!