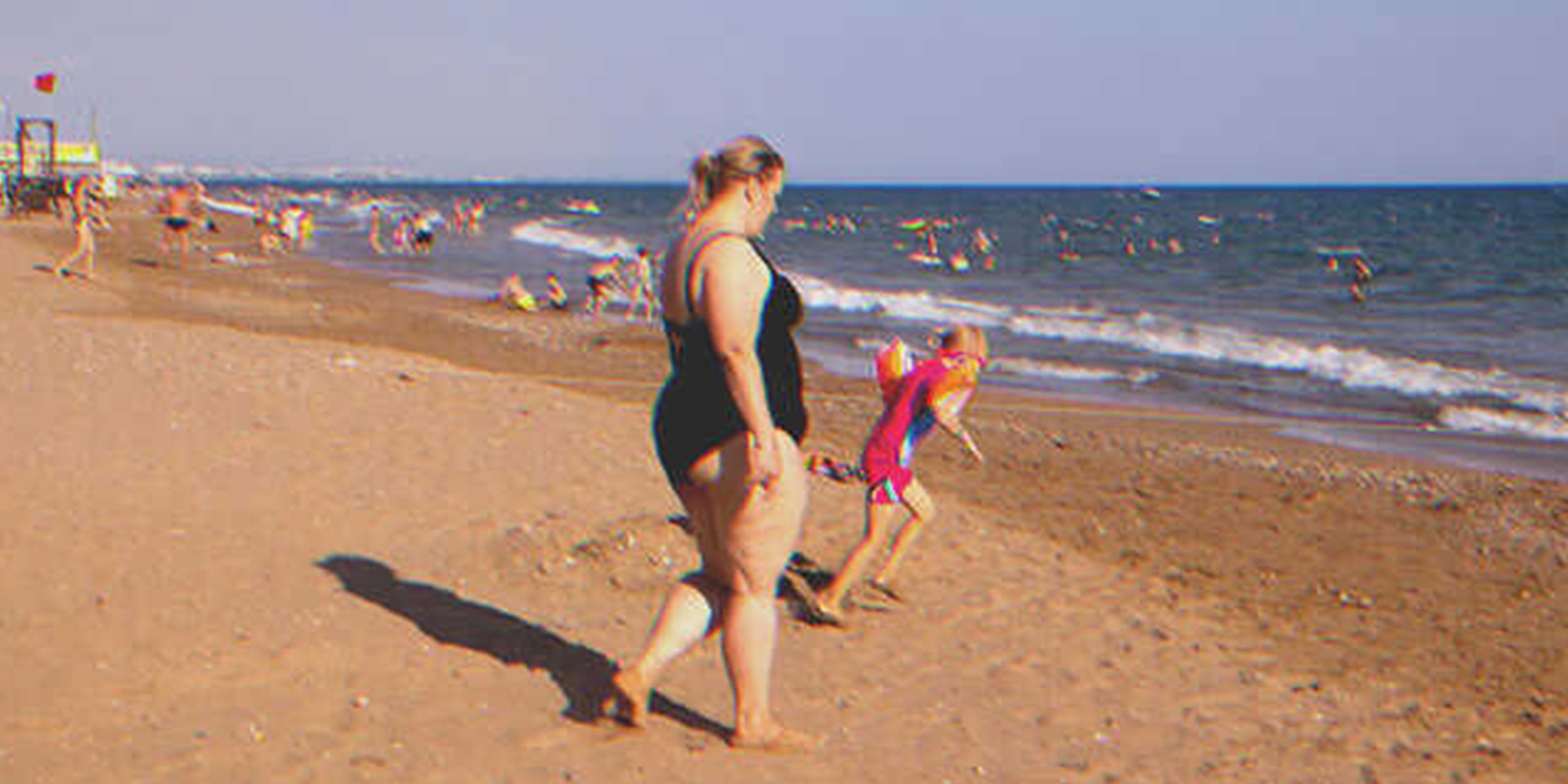 Plump woman on beach | Source: Shutterstock
Gang Mocks Plus-Size Woman on the Beach, Next Day They Pay Their Respects to Her — Story of the Day

Brad and his gang mocked a plus-size woman at the beach and left her in tears. But they regretted everything the very next day when she taught them an unforgettable lesson.
It was a sunny day at the beach. Sprawled on deck chairs and colorful towels, Brad and his gang sunbathed and sipped cold beer.
Suddenly, the sound of a deck chair being dragged distracted Brad. He turned to his side to see a plump woman slump onto the deck chair near him.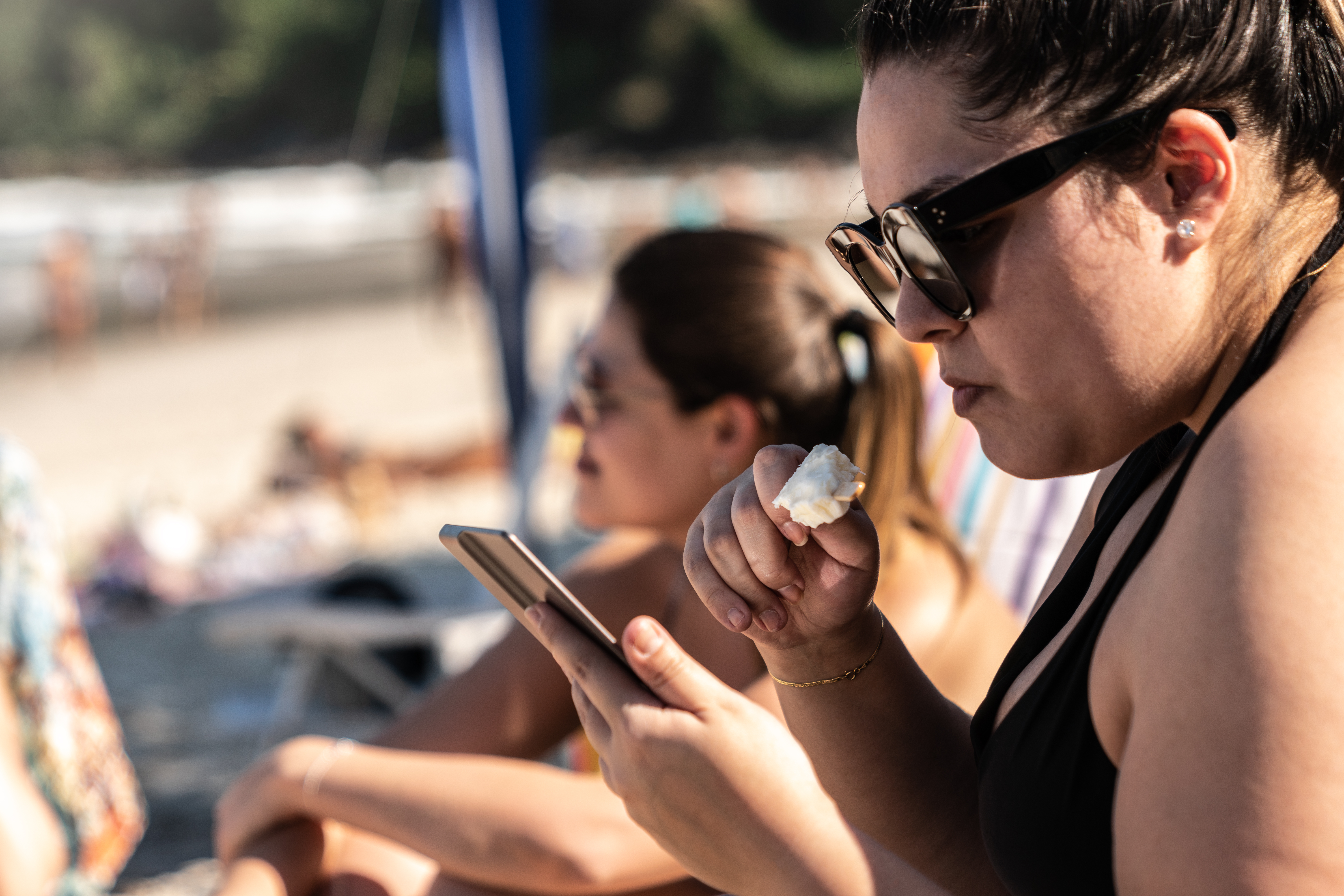 For illustration purposes only | Source: Getty Images
"Hey man, when did you say your trial was?" One of his gang members, who had just settled on the beach chair beside him, asked.
Brad was irritated by the woman's presence. "The freakin' D-Day's tomorrow, man," he sighed, turning away from her. "I hope I get a good judge. Don't want a nutcase in that chair this time."
"Chill, dude! Here!" The man sat forward in his chair and raised his beer for a toast. "Let's toast to a good judge, boys! Brad, our friend, should only get the best!"
"To a good judge!" chorused the boys when a creaking noise distracted them. The gang turned to look at the nearby deck chair. The plump woman was staring at them.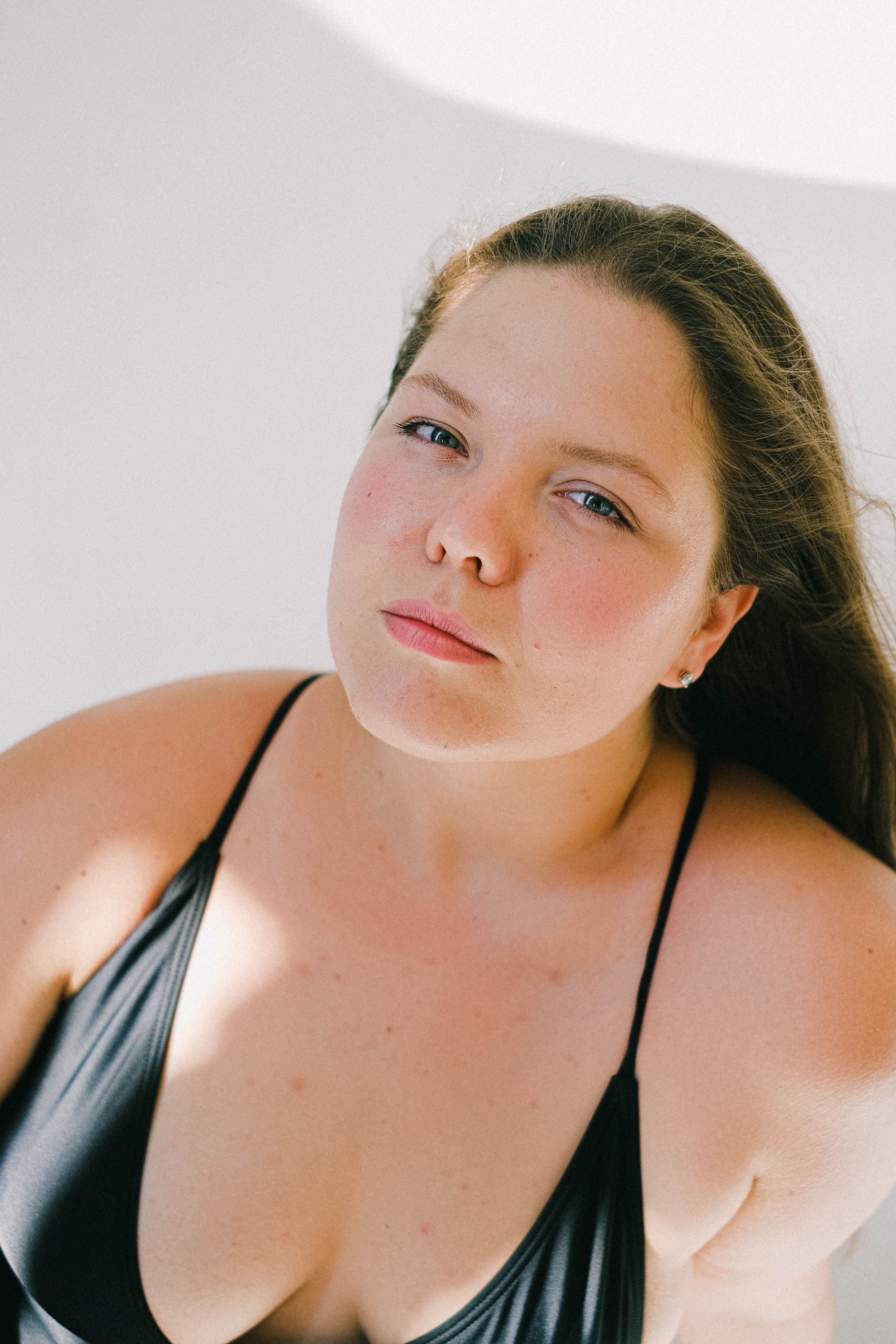 For illustration purposes only | Source: Pexels
"Now that I have your attention, can you be a little quieter?" she said, raising her book. "Some of us would like to have a quiet time reading at the beach."
"Quiet time?" Brad chuckled. "How about spending some time at the gym? Your body will thank you later, woman!"
"I'm sorry?" The woman couldn't understand why Brad commented on her weight. She told him not to be rude to her. But Brad and his gang went on to ridicule her. She finally got up and collected her belongings, ready to leave. But one of Brad's guys blocked her path.
They began mocking her, but nobody at the beach dared to intervene because they were intimidated by Brad and his gang. When she asked Brad's men to leave her alone, Brad grabbed a fresh beer bottle and emptied it on her head.
The woman's cheeks flushed red with embarrassment, her hair and bikini soaked with beer. "YOU CAN NOW LEAVE, MA'AM!" The guy who was blocking her path stepped back, and she was left in tears.
"Trust me, you'll regret this!" she warned them, then stormed off. Brad and his gang rejoiced that they had shooed her away.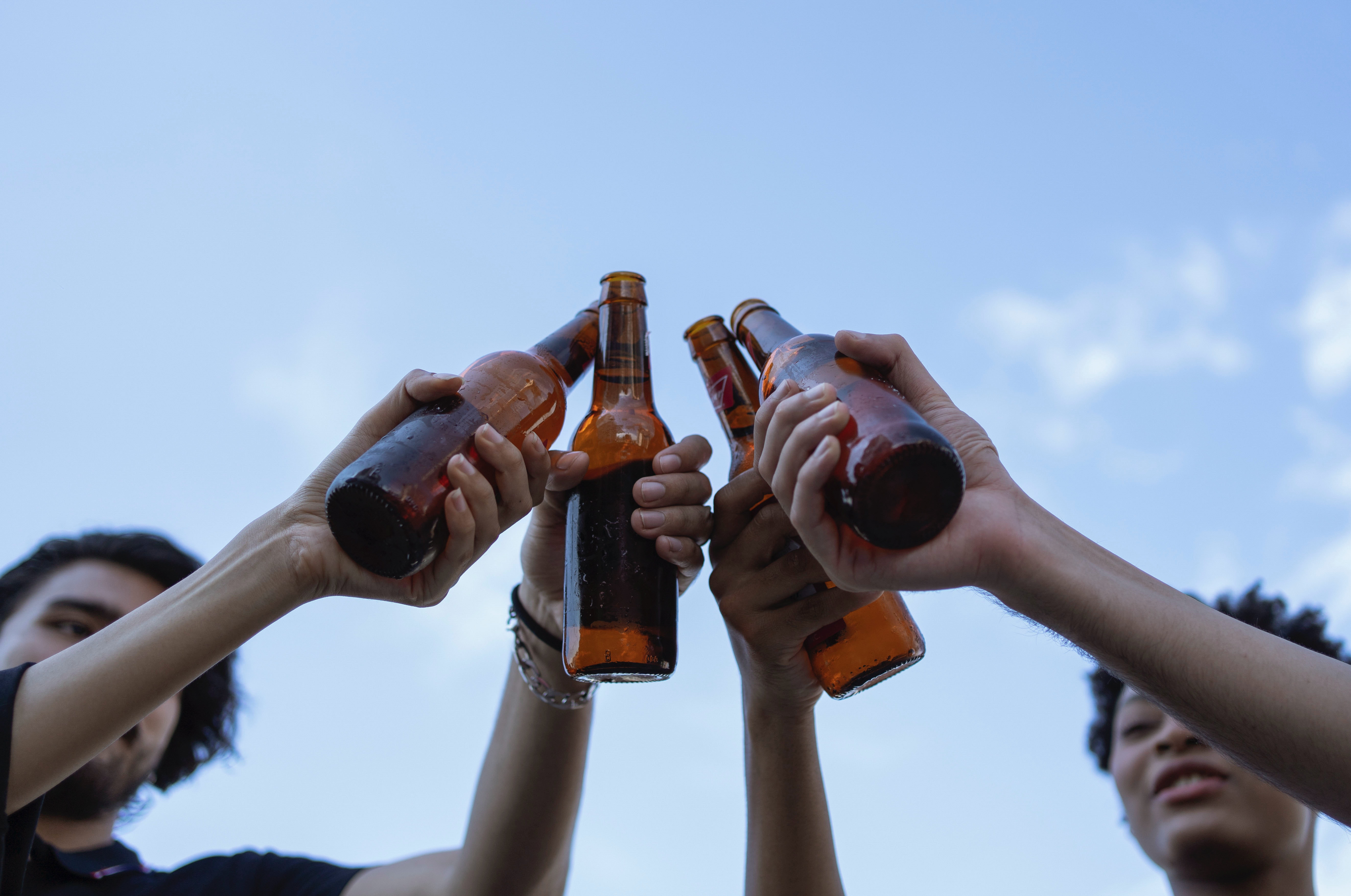 For illustration purposes only | Source: Pexels
The next day, Brad sat in the courtroom alongside his lawyer, Henry. He glanced at his wife, Sarah, and her lawyer, Mike. But Sarah rolled her eyes and ignored him. Soon, Judge Harlow entered, and everyone rose, including Brad. But when he saw her face, he sat back down quickly.
"God, no!" He covered his face with his palms. "No, no! This can't be!"
"What's wrong, Brad? Look, I know you're stressed, but—" Brad didn't let Henry finish.
"I messed up big time, man. I know the judge!"
Henry was shocked as Brad narrated the beach incident.
"Are you out of your mind, Brad?" Henry lost his cool. "Jesus, I shouldn't have agreed to defend you! After what you've done, she'll give you a minimum of five years in prison, and well, I hate to admit it," he said, glancing at Judge Harlow. "But the judge looked at you, and she clearly recognized you!"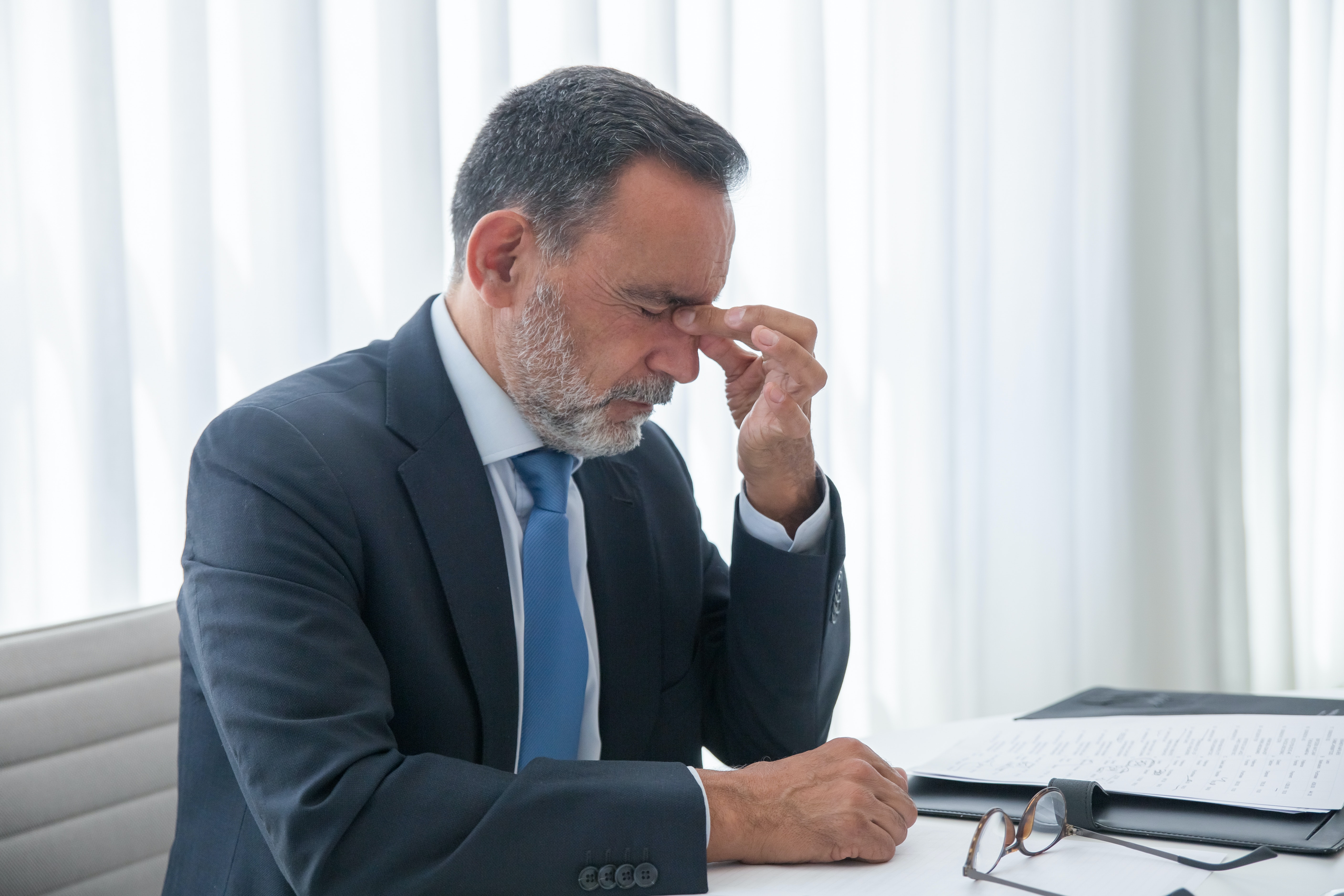 For illustration purposes only | Source: Pexels
Brad knew he was doomed, and as he sat in there now, awaiting the verdict, his thoughts returned to the day that brought him to this courtroom.
One month ago…
When Brad stepped out of the prison facility as a free man, the first thought that crossed his mind was of his beloved wife, Sarah. He flagged down a taxi, stopped to buy a bouquet of her favorite flowers, and arrived home. He wanted to surprise her, so he opened the door with the spare key she kept under the potted plant near their front entrance.
But as he entered, he was met by an eerie silence. He sensed something was off because he noticed an unknown pair of shoes beside the shoe rack. He entered the kitchen, clutching the bouquet, but Sarah was not there. She wasn't there in any of the rooms downstairs. That's when Brad noticed their slightly ajar bedroom door upstairs.
He carefully climbed the stairs, hearing Sarah's faint giggles. When he peered inside through the gap, blood drained off his face.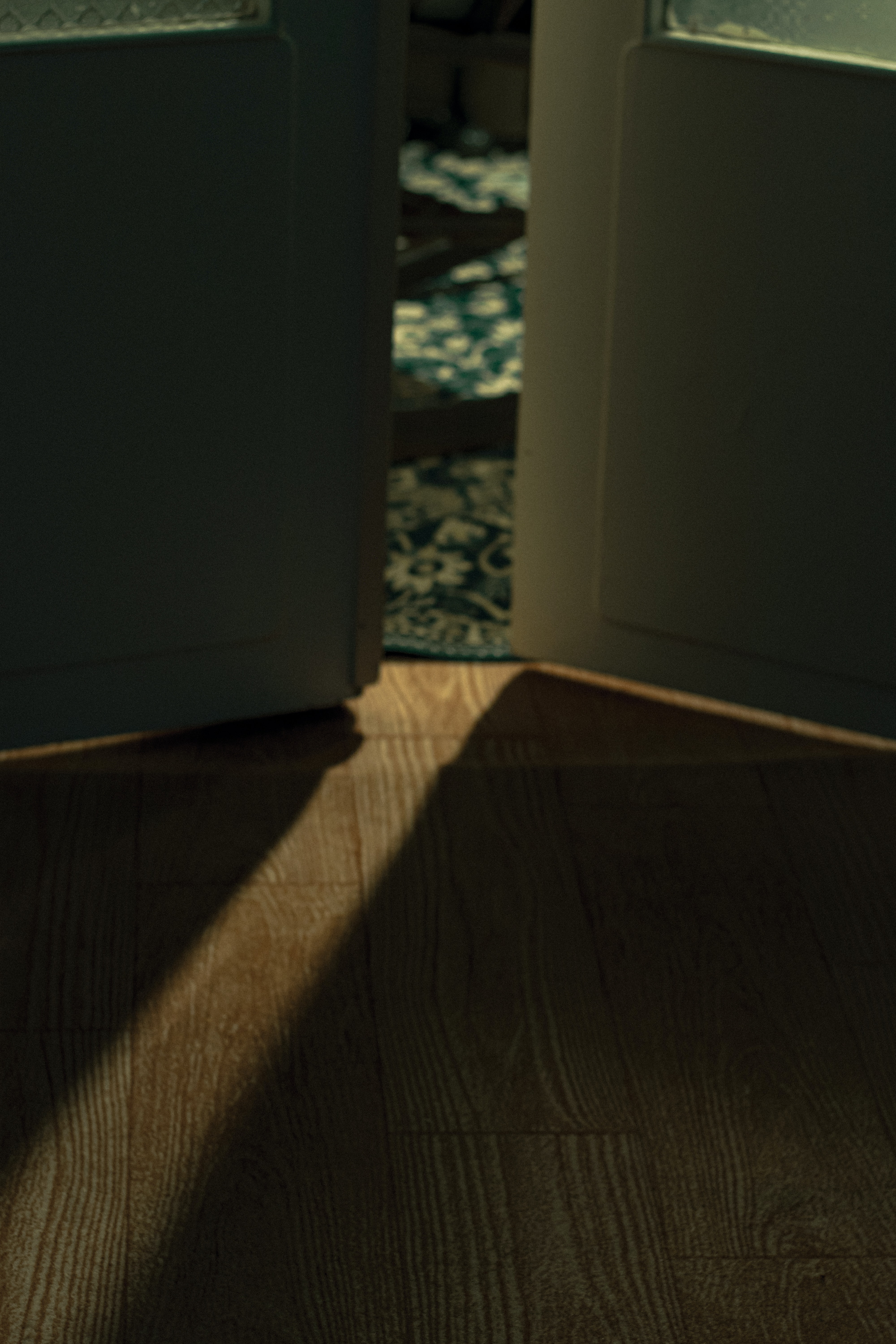 For illustration purposes only | Source: Pexels
"This is what you're up to behind my back?" he yelled, storming into the room.
Sarah was lying in bed with his ex-lawyer Mike, their bodies wrapped around each other. A strange fury gripped Brad. He yanked Mike out of the bed and began trashing the guy, causing blood to ooze out the man's nose and mouth.
"Brad, stop! You'll kill him!" Sarah intervened, pulling the bedsheet closer to hide her bare body. Brad finally glared at her. "You have the audacity to say that after you're banging another dude in our bed?!"
Brad was distracted. Mike knew he wouldn't get another chance. He quickly pushed Brad off of him, grabbed his clothes, and jumped out the open bedroom window.
"Brad, look, I-I know nothing can explain this," Sarah went on. "But I was lonely after you left, and—"
"Just get the hell out of my house, Sarah!" Brad yelled. "OUT!"
For illustration purposes only | Source: Pexels
Brad was sick to his stomach when he watched Sarah leave. How could she break their marriage by sleeping with someone behind his back?
Brad didn't realize when, but he dozed off on the living room couch. At around 7 p.m., he was startled awake by the doorbell.
Rubbing his eyes, he answered the door, only to find a cop in his doorway. "What's the matter, officer?" he asked, perplexed.
"We have reason to believe you're illegally living in this house, sir," said the cop. "You need to vacate the property."
Brad didn't understand what was happening until he looked over the cop's shoulder and saw Mike and Sarah getting out of their car and approaching him.
"This is proof that Mr. Winter is illegally occupying this house, officer," Mike extended a set of documents to the officer, but Brad snatched it from Mike's hand. As Brad studied the papers, he couldn't believe his eyes.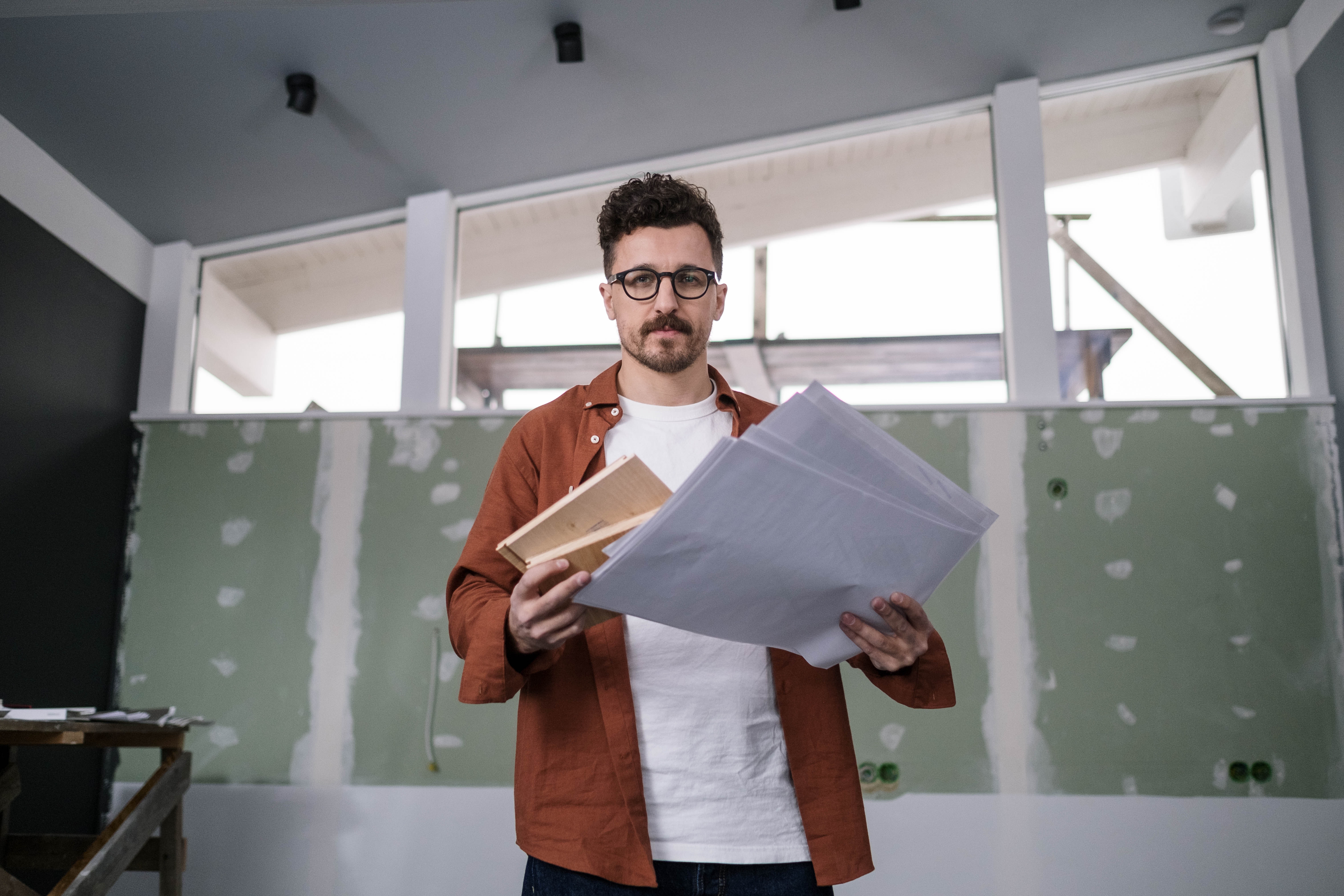 For illustration purposes only | Source: Pexels
The signatures on the property transfer documents did look like his. But Brad was sure he hadn't signed it. However, he couldn't do anything now, especially when a cop was escorting him out. He packed his belongings and left.
"Wait a minute, Brad!" Sarah's voice stopped him in his tracks just as he had stepped out the front door. She shoved a document into his chest as he turned around.
"It's over between us, Brad!" she snarled and crossed her arms.
"So you're sleeping with that loser and divorcing me?" Brad scoffed as he looked up from the divorce papers. "May I have a moment with my wife, officer?" he asked the officer.
As the cop stepped away, Brad asked Sarah how she had managed to pull off his signatures on the documents because he was sure he hadn't signed them. Sarah said she had been collecting his signatures over the years.
"They call women like you loose, Sarah!" Brad hissed as she told him everything. "Trust me, you'll regret this!"
"Whatever, Brad! Nobody cares about your opinions!" Sarah hissed and slammed the door shut in his face.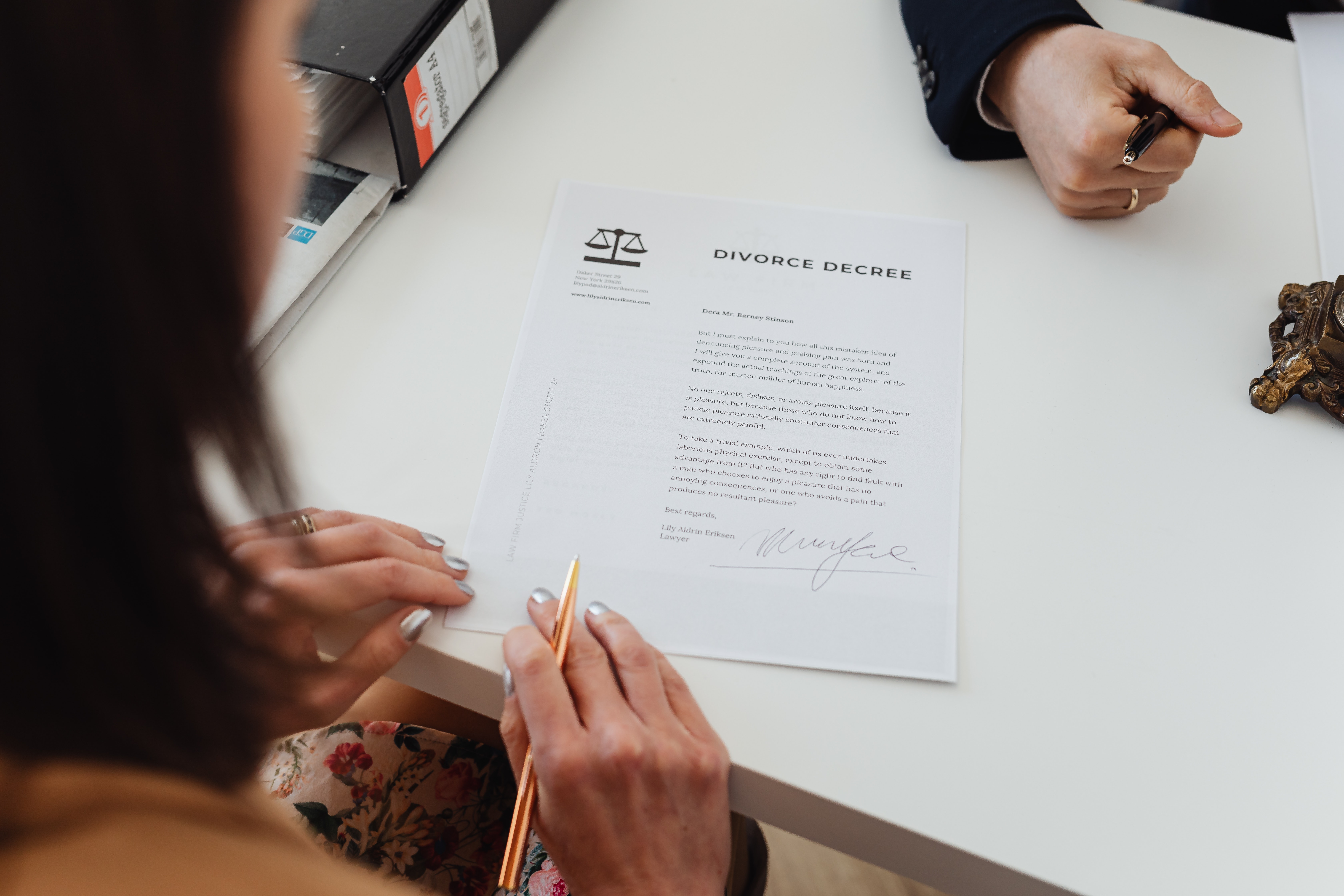 For illustration purposes only | Source: Pexels
That evening, after leaving his house, Brad and his gang gathered at their usual meeting spot—one of the gang member's old houses. They sat around a table, discussing their strategy to assist Brad after he told them everything that had happened.
"Get them out of the way forever!" one of them suggested.
"Nah, that would be risky, man!" another guy said. "How about pulling off a little stunt to remind the lawyer he's messing with the wrong people? We loot the man's house!"
"Or how about tampering with his car cables? He won't die. Just a minor accident with bruises," a guy said.
"Didn't you call her a loose woman? How about painting the house walls with some 'nice' words for your loser wife?" another suggested.
Brad rejected all ideas. He had no intention of hurting Mike and Sarah physically. Brad wanted them to suffer the pain he had gone through. Brad wanted to snatch away everything from them, and he soon had an idea.
For illustration purposes only | Source: Pexels
A few days later, a van pulled over on the street across from Brad's former home. It was after midnight, so everything around was quiet. Brad and his men grabbed the gasoline cans from the cargo space, ready to set the house on fire.
After following Mike and Sarah for several days, Brad knew the house would be empty at his hour. However, he wanted to be sure. He didn't find the spare key at its usual spot, so he picked the lock and entered the house.
After making sure the path was clear, he and the guys got to their jobs, pouring gasoline in every nook and corner of the house. As they all exited, Brad tossed a burning lighter at the front door. A roaring blaze shattered the night's silence, and the entire house was in flames.
While Brad's men returned to the vehicle, Brad stood near the flaming structure, recalling Sarah's betrayal. Suddenly, a loud noise distracted him. When Brad spun around, he saw police cruisers approaching his mates' van. They all yelled at him to get in fast. But Brad couldn't. He was frozen in place.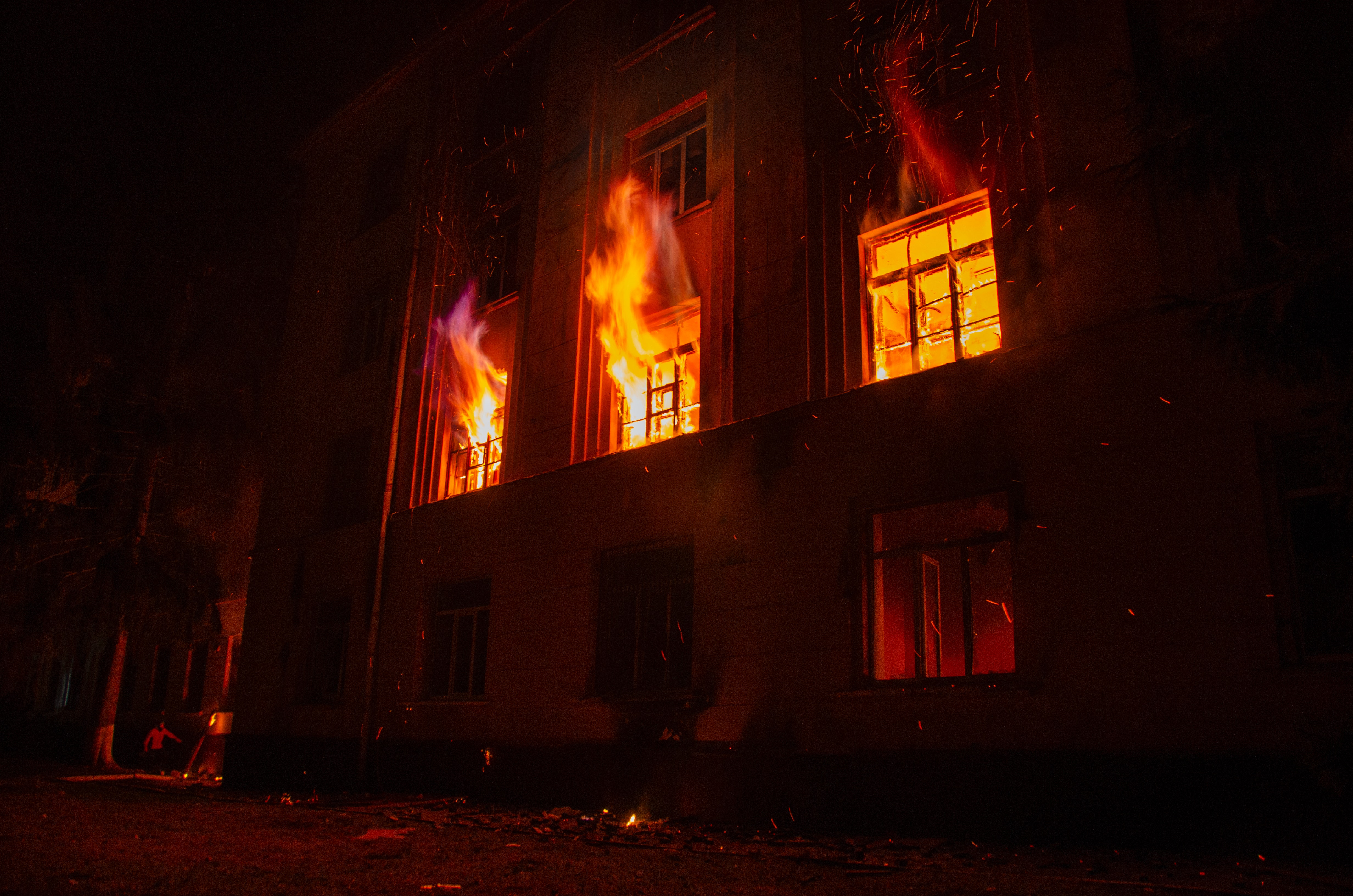 For illustration purposes only | Source: Pexels
By the time he realized what was happening, it was too late. If his mates hadn't left, all of them would've landed in jeopardy. Brad accepted his defeat and was arrested.
Present-day…
"After careful consideration of the presented evidence," Judge Harlow's voice snapped Brad to the moment. "The court finds the defendant, Mr. Winter, guilty of the arson charges filed against him. However, a further examination of the paperwork revealed that the house documents submitted to Mr. Winter for his evacuation were definitely fabricated, so he set fire to his own house…"
Brad looked at the judge in shock. He was sure Sarah was telling the truth when she'd said she hadn't forged his signature. Judge Harlow sentenced him to a few years in prison and 150 hours of correctional work—this, too, shocked Brad. Why did she give him a lighter sentence?
"I hope you understand, Mr. Winter, that revenge is unjustified, " she said. "It's never an option."
"I believe she's out of her mind! I don't understand why she would go easy on you?" Henry whispered into his ears and left him alone in the courtroom.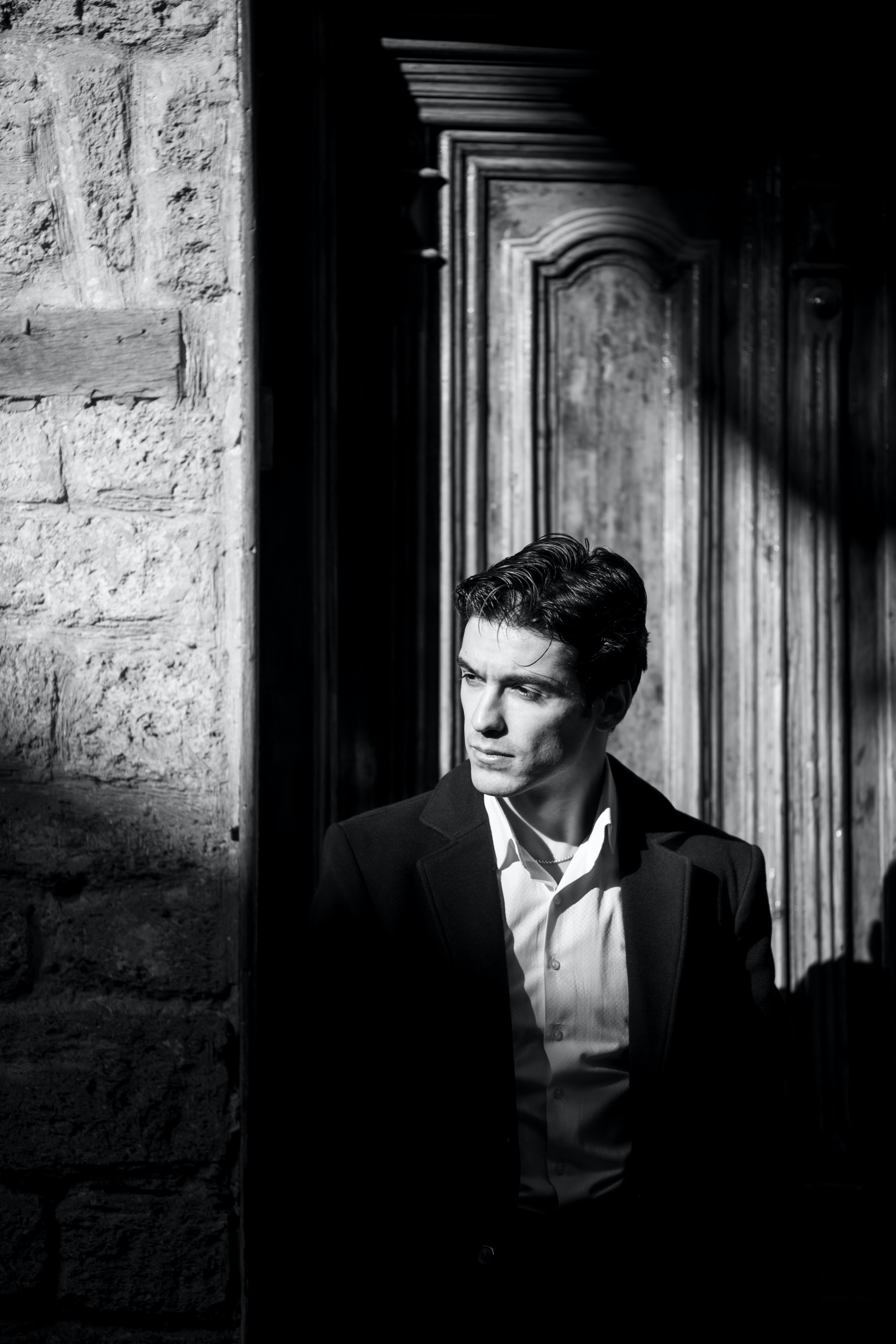 For illustration purposes only | Source: Pexels
Before Judge Harlow left, she winked at Brad, who knew she had taught him a lesson in her own way by being fair. She didn't exact revenge on him.
The next day, Brad's guys gathered outside the courtroom, presented flowers to the judge, and paid their respects to her. They thanked her for delivering the proper judgment and being fair to Brad. But that wasn't the end.
A few weeks later, Judge Harlow sat in her beach chair reading a book when a voice distracted her. When she looked up from her reading, she saw Brad's guys. They pulled beer bottles from behind them and extended them to her.
"We're not here to bother you," one of them said, embarrassed. "In fact, you can do what we did to you the other day. We deserve every bit of it!"
Judge Harlow accepted the beer with a smile. They thought she would pour it on them, but she opened the beer bottle and raised it in the air.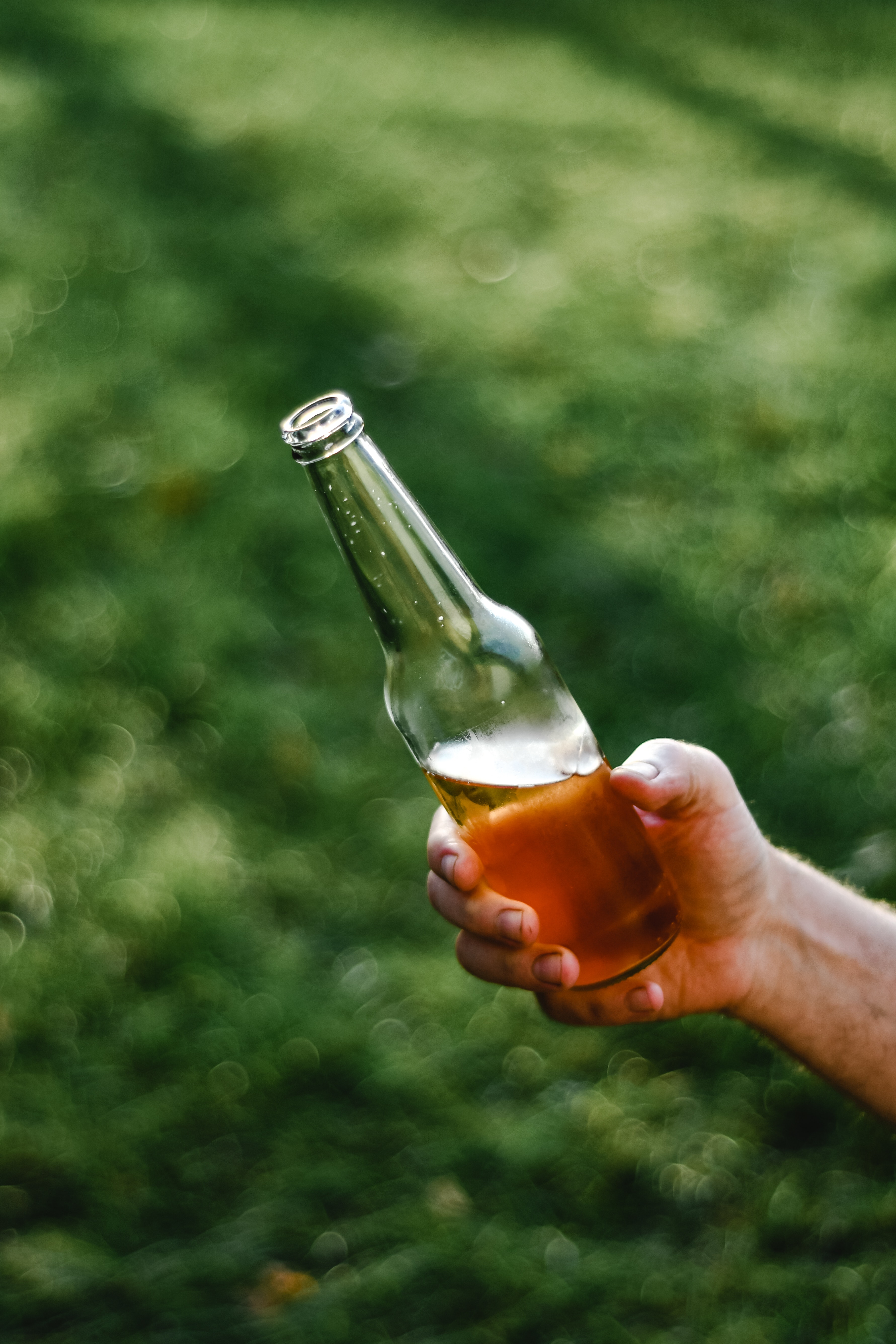 For illustration purposes only | Source: Pexels
"Some ice would've been nice, don't you think?" she chuckled. "I don't think you've learned your lesson yet, boys, that revenge is not an option. Well, let's toast to a new journey! A journey you'll all embark on to become better men!"
The guys exchanged glances and happily joined her. "To a new journey and to the best judge!" they chorused, exchanging smiles.
Tell us what you think about this story, and share it with your friends. It might inspire them and brighten their day.
If you enjoyed this story, then you might like this one about a man who sends weekly letters to his estranged son. After years of silence, he suddenly gets a reply.
This piece is inspired by stories from the everyday lives of our readers and written by a professional writer. Any resemblance to actual names or locations is purely coincidental. All images are for illustration purposes only. Share your story with us; maybe it will change someone's life. If you would like to share your story, please send it to info@amomama.com.
Subscribe if you like this story and want to receive our top stories!