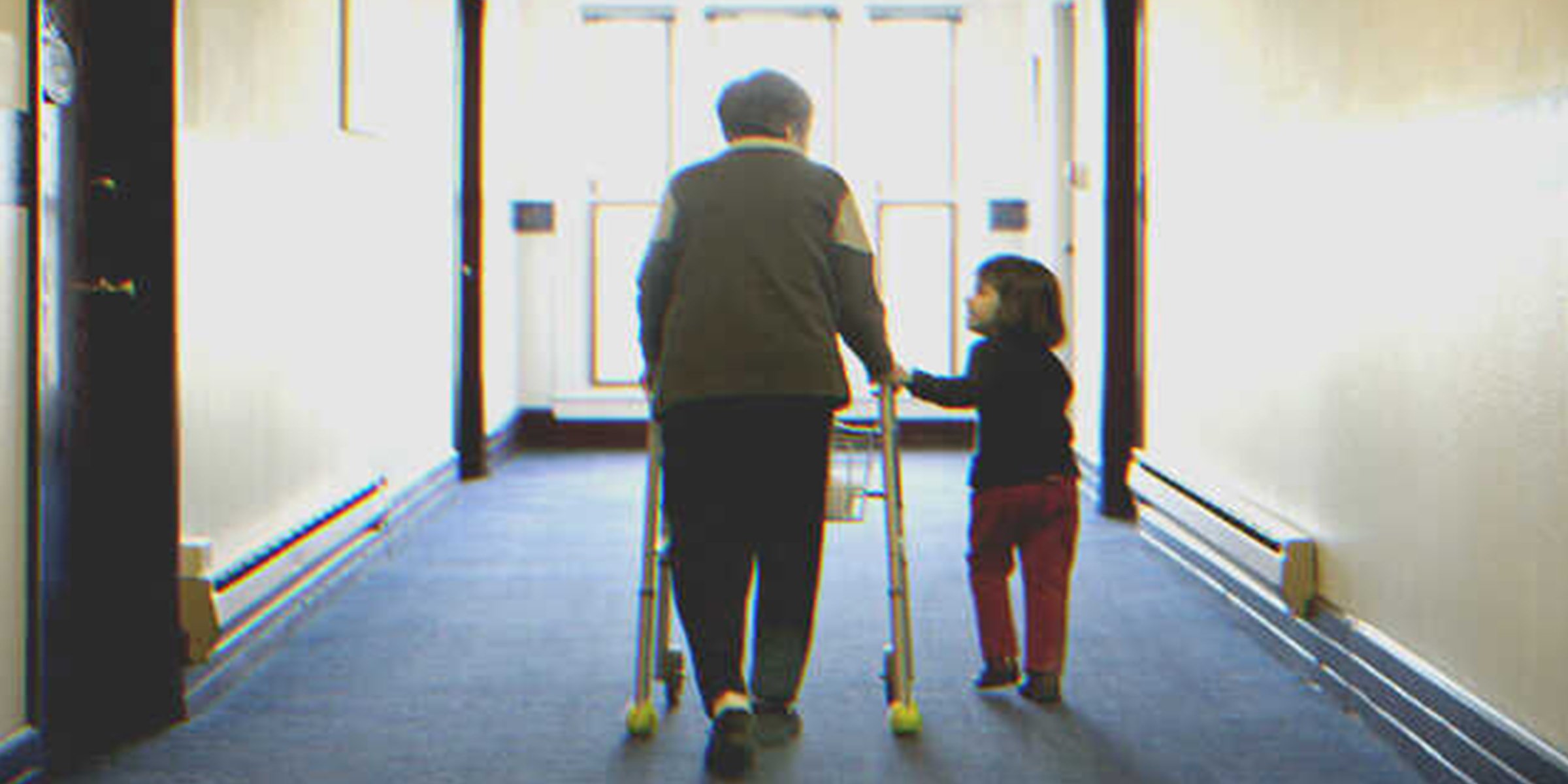 For illustration purposes only | Source: Getty Images
Old Lady Leaves $2.3M Mansion to Janitor's Little Daughter After Her Son Puts Her in Nursing Home — Story of the Day

Maggie had a fortune and a family - but after spending 13 years abandoned in a nursing home, she left everything she had to a poor janitor's daughter instead of her own son.
"Welcome to all my fellow residents, our lovely staff, and friends. Today, it feels like the air fills my lungs differently. The brightness in the sky seems adjusted to ease the eyes, the breeze seems silkier, and there are birds that I remember seeing only on my first day here."
"That was 13 years ago, my dear friends. Like most of us, I didn't arrive here by choice. Like most of us, I thought my life was over."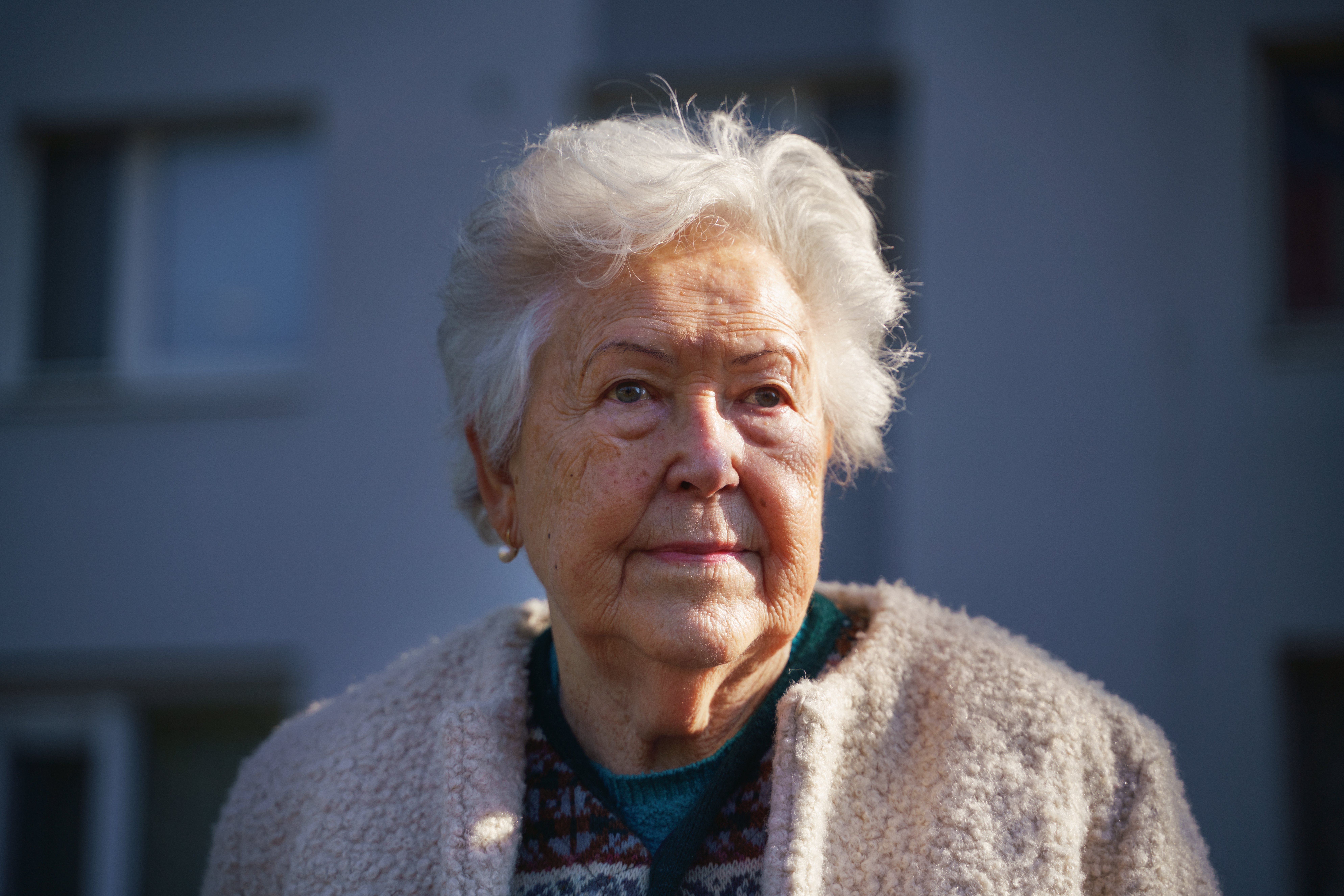 For illustration purposes only | Source: Getty Images
That fateful day flashed before Maggie's eyes. The coldness in her son Spencer's voice, the painfully tight grip around her arm, the slamming of the car door. Maggie could remember the exact feeling of her chest tightening and the dryness in her tired, burning eyes.
"You are becoming a burden to your own legacy, mother. The mansion, the steel business, all of it is suffering because of you. Your forgetfulness is getting out of hand. You have a choice: move to a nursing home or a psychiatric facility."
The sound of the engine rumbling to a start still menaced her ears, and she still remembered how Spencer disappeared into the horizon and did not once look back.
A shudder brought Maggie back to the present moment. "But then, as you all know, I found a kind, sweaty helping hand."
Maggie chuckled emotionally, and the audience turned their eyes to the janitor and smiled with appreciation in their eyes.
Damien smiled back, awkwardly adjusting his uniform. Looking at Maggie's eyes, Damien remembered their appearance when he first met her.
An old, graceful little woman was standing in front of the gate, her unkempt silver hair was flying in the breeze, and two suitcases were strewn at her feet. Damien remembered thinking: 'It all looks like a painting.'
Sometimes, true love comes from chosen family instead of the one you were born into.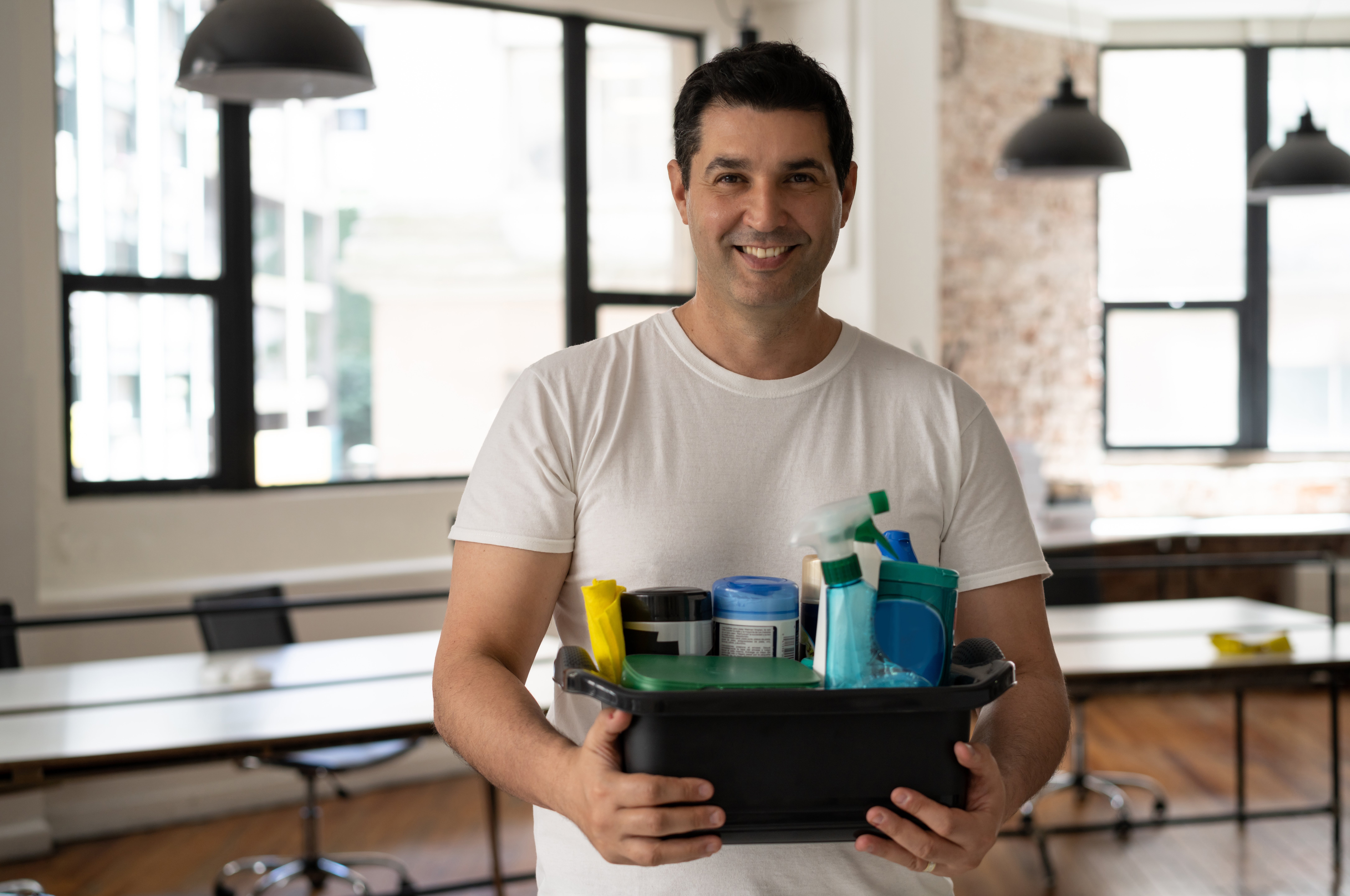 For illustration purposes only | Source: Getty Images
Damien had just joined the nursing home as a janitor back then. He observed that the old woman had not moved an inch for several minutes. "Ma'am, are you okay?"
That's when he saw her eyes. They were shrunken with exhaustion and red - like they had been crying all night. But what struck Damien about them was how lost the woman's stare was. She was looking at him, but she wasn't really there.
"Here, let me give you a hand." Damien picked up the suitcases and offered the woman his elbow to hold.
Maggie had held on lightly to his elbow and walked at a dragged, slow pace. She didn't say a word. Not that day, nor that entire week.
After several days, the first word Maggie uttered was "Damien!"
Damien was mopping her room, listening to music with his headphones on. He was shocked to hear Maggie speak so loud and clear. "Yes, Ma'am?"
"Call me Maggie. What is that you are always listening to?"
"It's nothing. Just some music."
"I want to hear some. Could you…?" Maggie signaled, asking for the headphones.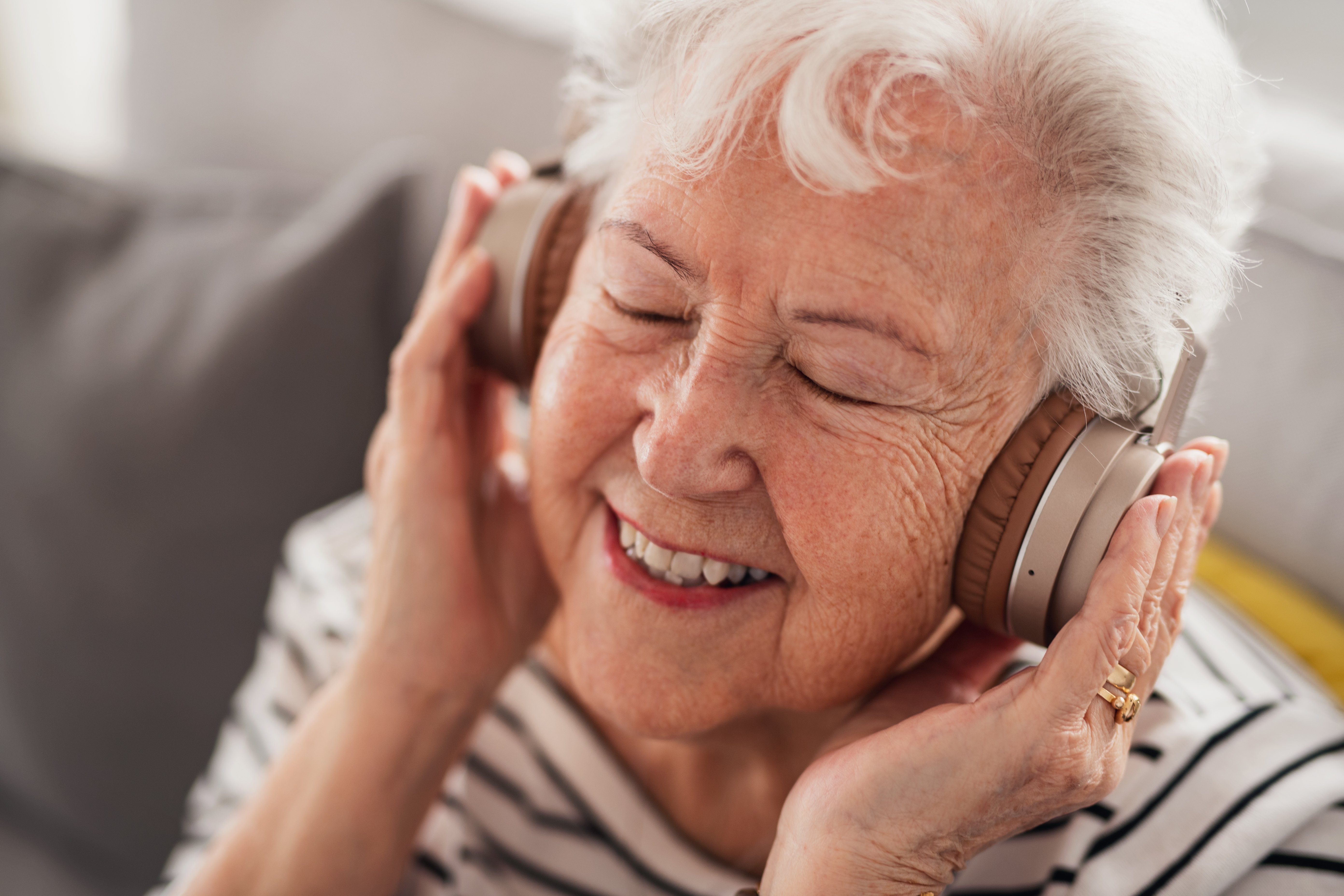 For illustration purposes only | Source: Getty Images
That was the first time she heard Sweet Child O' Mine. For someone who had mostly only listened to Bach, Mozart, and the likes, she was instantly mesmerized by the raw emotions and imperfections of the song.
"I want to play this song! Is there a piano here?"
The nursing home had no piano. But that changed the next day.
Maggie spent money from her pocket and got a brand new grand piano delivered to the facility. She would have loved her old one, but Spencer had heartlessly given it away right before moving her out of the house.
Nobody knew how the frail little woman had managed to arrange or pay for a new piano or that she was the wealthy widow of one of the most successful industrialists of his time.
The piano was the first of many beautiful changes that Maggie brought to the boring old place.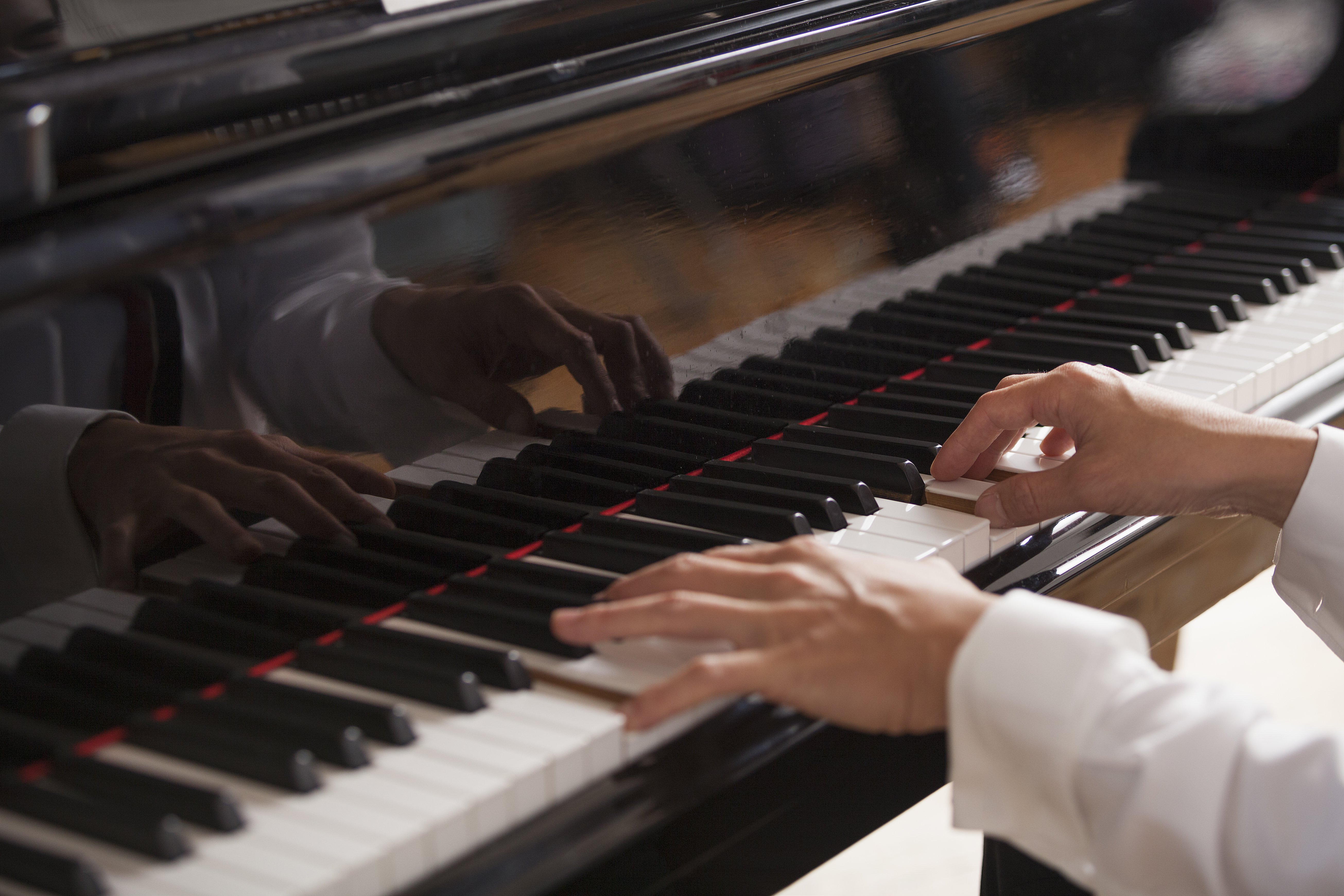 For illustration purposes only | Source: Getty Images
Over the next few weeks, she got together with a few other residents and designed a big plan to renovate and modernize the nursing home.
The management initially laughed it off, pushing the ideas away, quoting a "shortage of funds."
But that wasn't going to stop Maggie or her friends. They planned a fundraiser, pulling all the strings they could, using every influential contact they ever had. And when that fundraiser became a huge success, they did another one. And then, yet another one. In the first two months of Maggie joining the facility, she and her friends had raised enough money to renovate half of the premises.
Maggie kept herself busy during the day, supervising renovations, conducting meetings, and enjoying the newer amenities. And throughout those hours, Damien would go above and beyond his mopping duties and step up to help.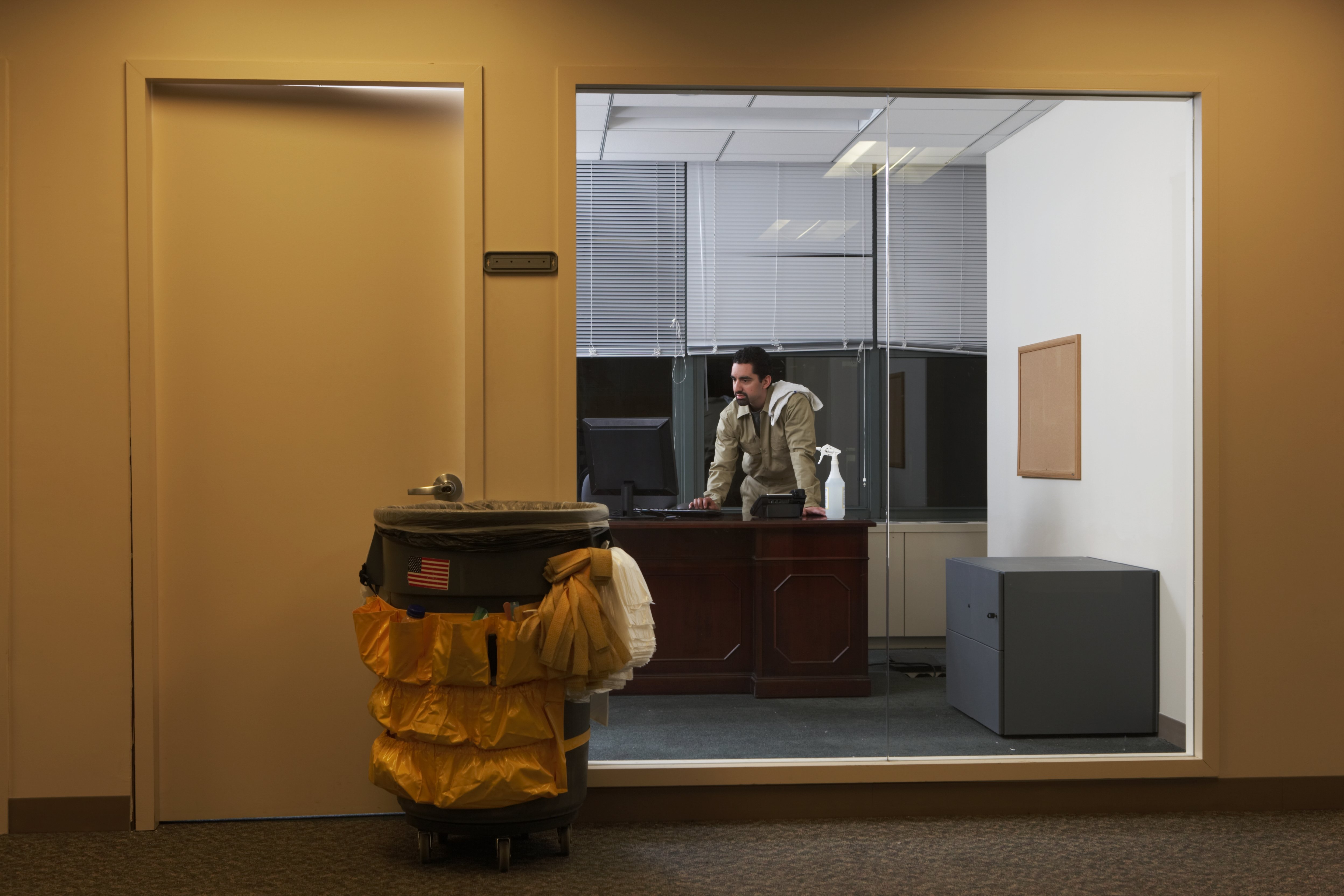 For illustration purposes only | Source: Getty Images
Whether it was designing a new proposal on the computer, setting up the new coffee machine, or organizing the guest list for the upcoming fundraiser - Damien was the first one to offer his support.
Life was unexpectedly good for Maggie, and yet, there were days when she would break down and cry in solitude. Damien was the only one who saw her hurt and vulnerable side.
He was the only one who knew how Spencer and his wife had broken her over the years. And his care for Maggie was fiercely sincere.
"I am your son. I will be here for you. Always."
Damien was the only one allowed to listen to her practice playing Sweet Child O' Mine on the piano. Maggie was a perfectionist, and she would spend an hour every evening practicing just that song. "Something is missing," she would tell Damien.
And Damien knew exactly what that was. The next day, he brought Maggie a visitor - it was Damien's six-year-old daughter, Annie.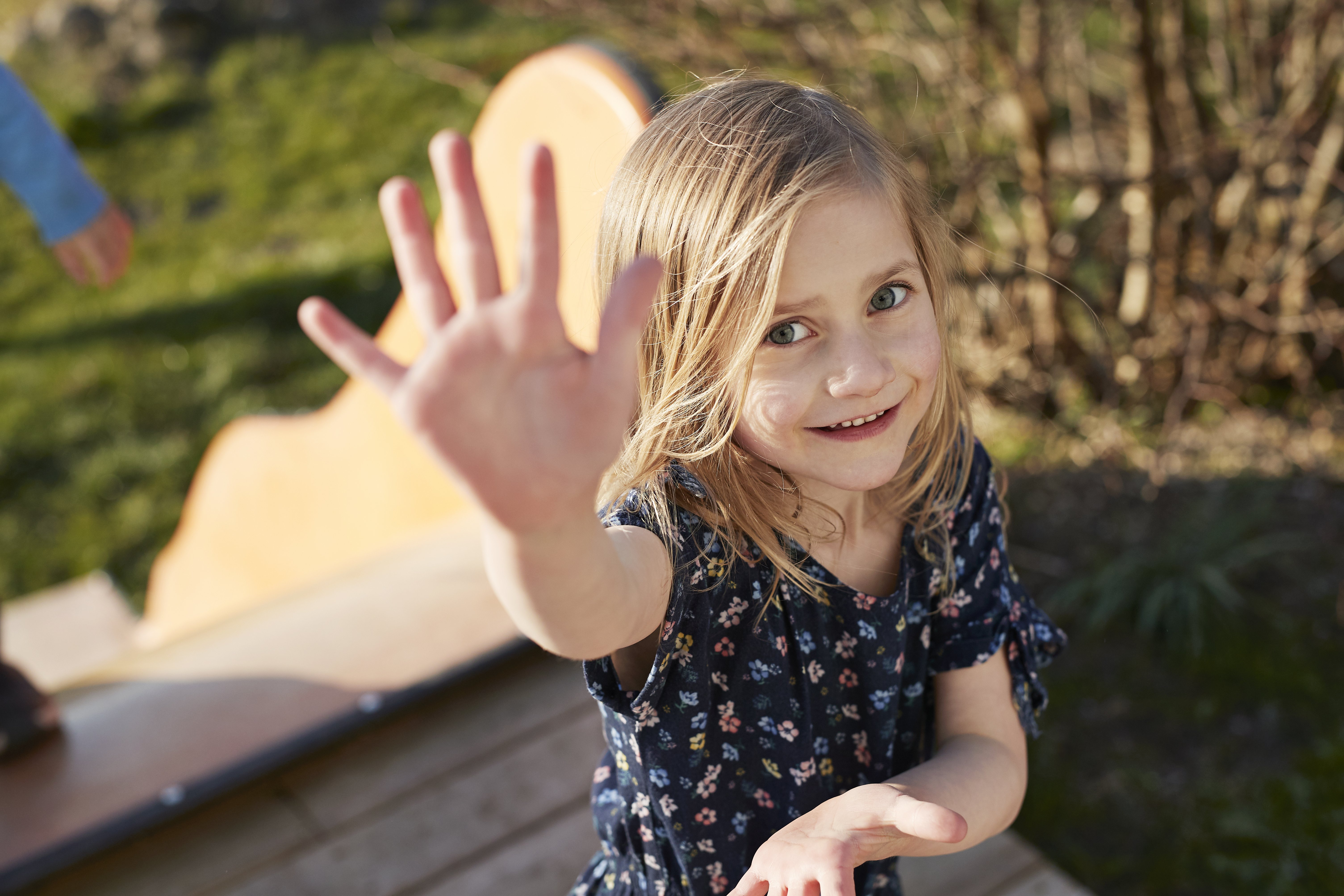 For illustration purposes only | Source: Getty Images
"Hi, sweet Annie. What brings you here today?" Maggie cupped the little girl's face in her hands and asked.
"Can you please play Sweet Child O' Mine for me? I love that song, and daddy says you play it really well."
"Well, normally, I don't play for anyone, but you are special to me - just like your daddy. So here goes…."
Maggie began playing the intro and closed her eyes. A few seconds into the song, she heard a melodious, moving voice singing along. It was Annie!
Maggie looked at the little girl, lost in the song, and there were tears in her eyes.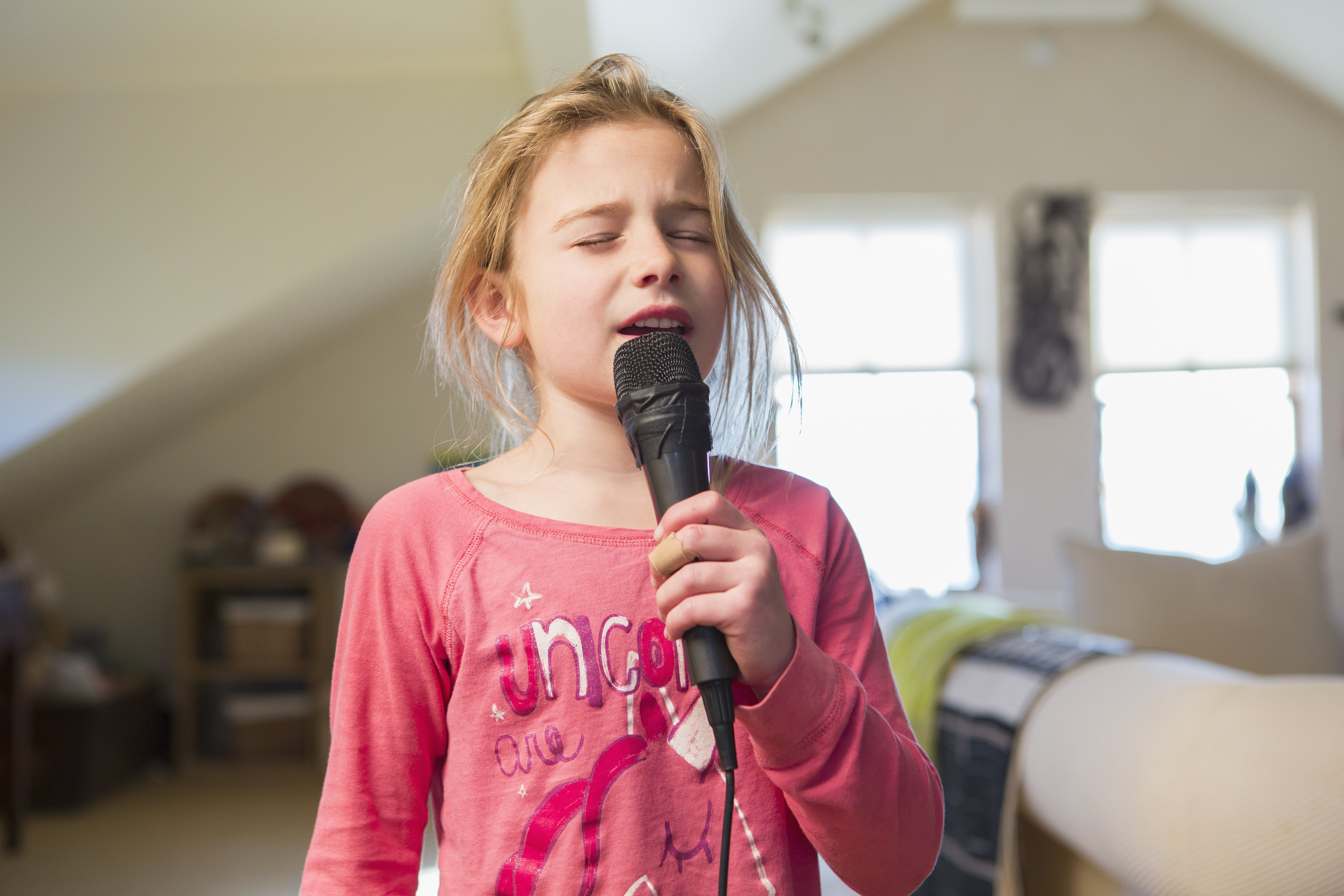 For illustration purposes only | Source: Getty Images
"Annie, you have the voice of an angel."
From that day, Annie visited Maggie every chance she got. The duo jammed and practiced for hours, after which Maggie helped the little girl with her school work. Annie loved to care for Maggie. She became the one who gave Maggie her medicines every day.
The two chatting and giggling together was the most beautiful sight Damien had seen in a long time. He hadn't made much of his life as a single father, but looking at his daughter that happy, he knew he did something right.
Damien wiped his tears and zoned into the present day, where Maggie was on the stage giving a heartwarming speech.
What none of them knew was that that would be her final speech.
The following morning, with Damien and Annie sitting by her side, Maggie Grimes breathed her last.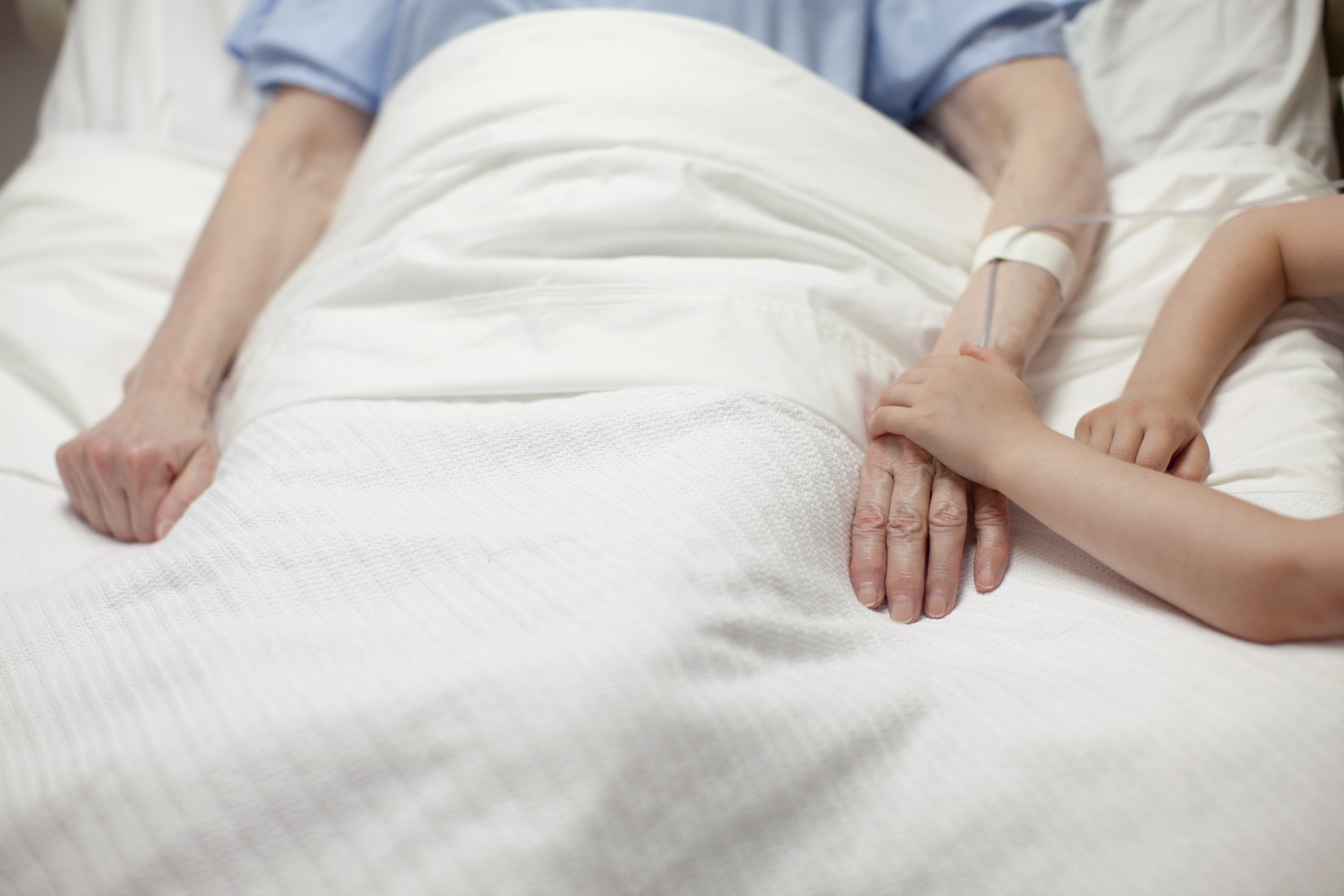 For illustration purposes only | Source: Getty Images
While her beloved friends at the nursing home were making funeral arrangements, her son Spencer and his wife were waiting for flight prices to drop before they could book a ticket to get there.
When Spencer and his wife finally arrived at the cemetery, dressed in fine clothes and with mannerisms that failed to hide their arrogance, they were met with the shock of their lives.
"Hello, I am Maggie Grimes' lawyer. She wanted me to tell you about her wealth, including her $2.3M mansion."
Spencer's face lit up green with greed.
"She has left all of it to one Ms. Annie Williams, daughter of Mr. Damien Williams."
"Williams? Who is that supposed to be? No, this must be a mistake."
"I am Williams." Damien came face-to-face with Spencer for the first time.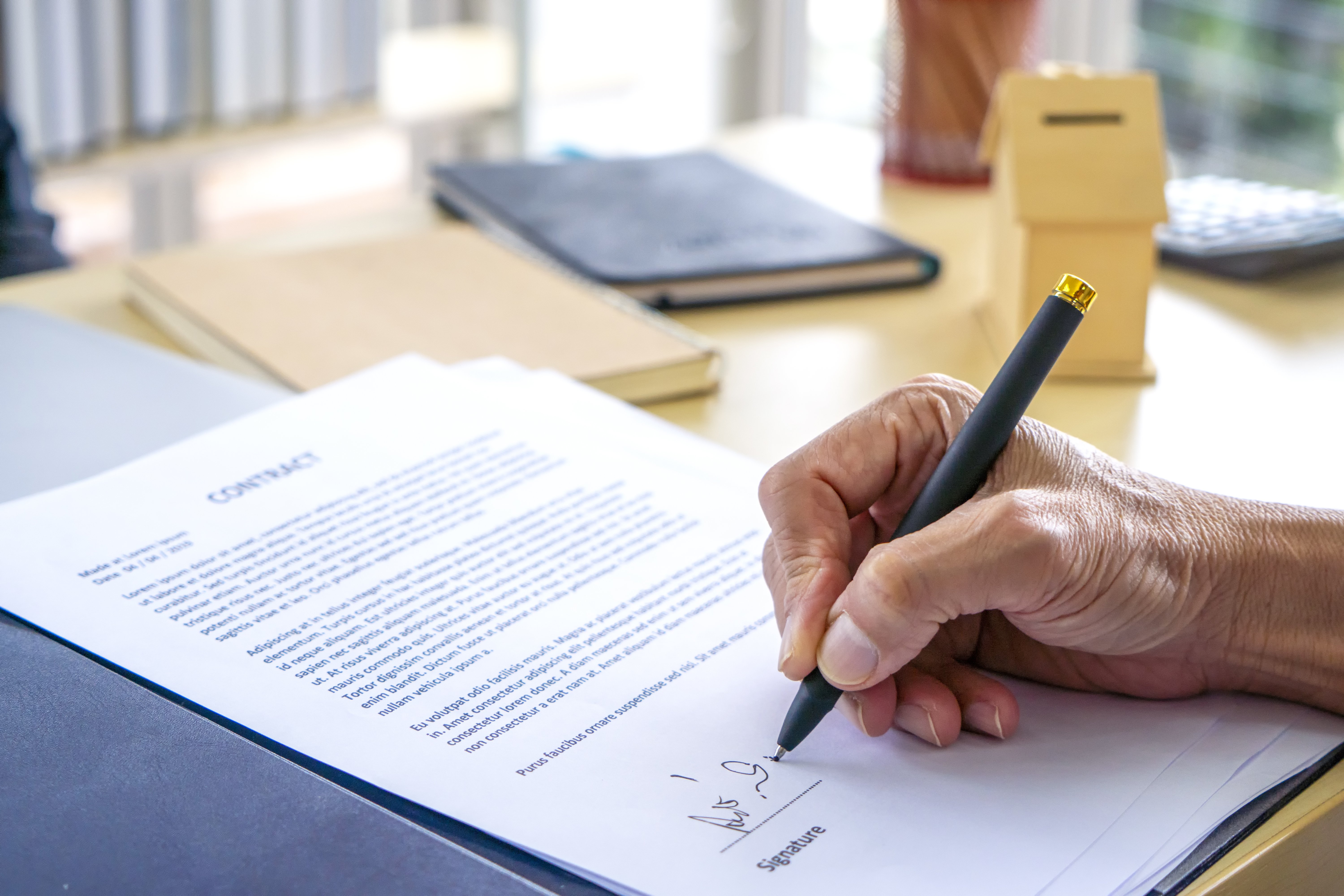 For illustration purposes only | Source: Getty Images
"I am the poor janitor whose life was changed and uplifted by the woman you abandoned years ago. When she died, I was at her side. And my daughter, Ms. Annie Williams, sang for her as she took her last breath."
Spencer and his spouse listened in shock.
"And her last words to me were: 'I forgive him, but I love you.'"
What can we learn from this story?
Sometimes, true love comes from chosen family instead of the one you were born into. Maggie received abundant love, care, and respect from Annie and Damien that her son refused to give her. That made them feel like a family.
Be generous with the love and respect you show towards the elderly. Like Maggie, who was a wealthy but lonely woman, you never know what elderly people may have gone through in their lives. Be kind towards their pain and weakness.
Share this story with your friends. It might brighten their day and inspire them.
If you enjoyed this story, you might like this one about a lonely elderly woman who receives no visitors at her old age home until she inherits millions of dollars.
This piece is inspired by stories from the everyday lives of our readers and written by a professional writer. Any resemblance to actual names or locations is purely coincidental. All images are for illustration purposes only. Share your story with us; maybe it will change someone's life. If you would like to share your story, please send it to info@amomama.com.
Subscribe if you like this story and want to receive our top stories!