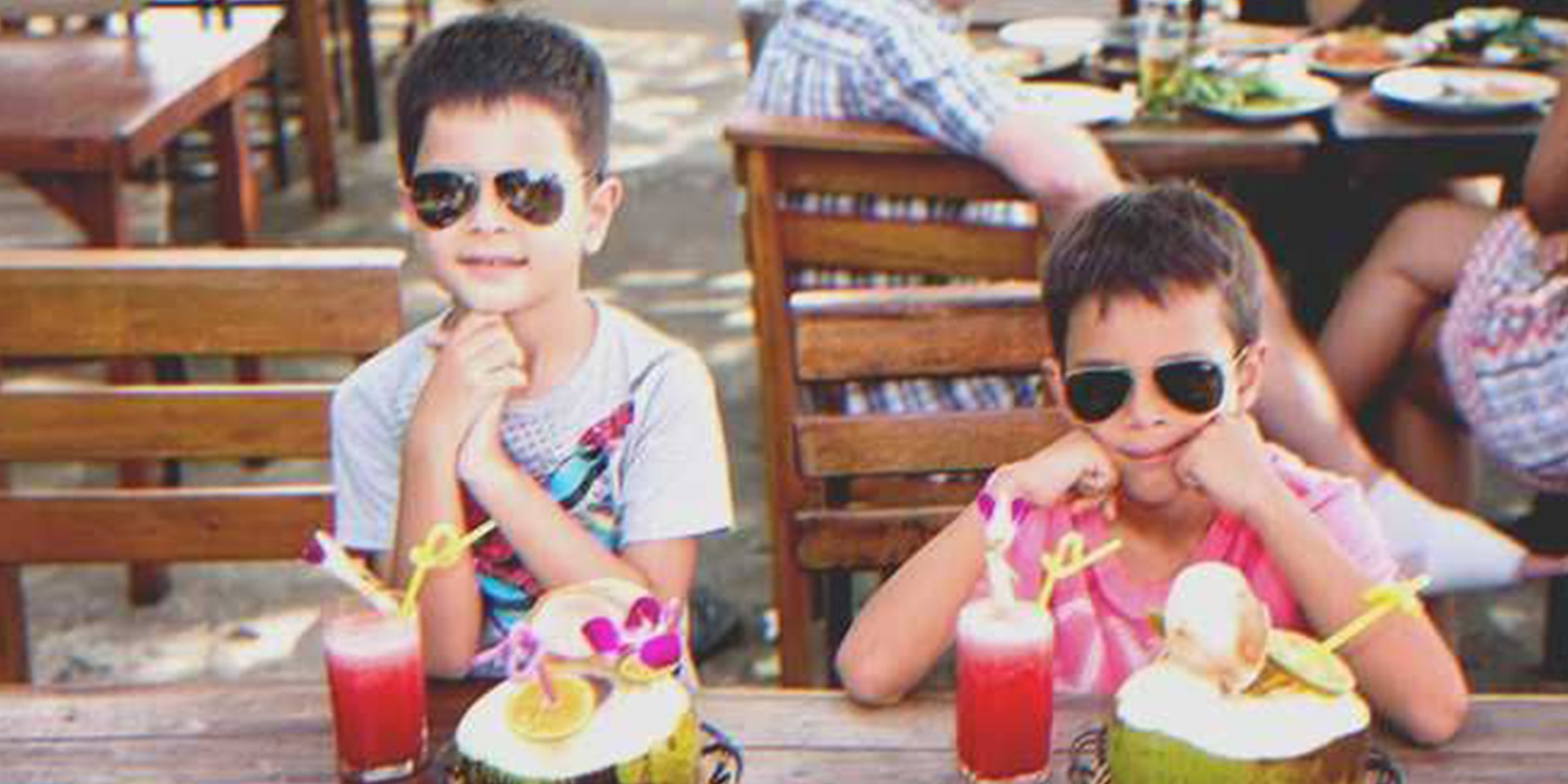 Flickr / Phuket@photograper.net
Twin Boys Invite Their Single Mom on Blind Date, Use Last Money to Organize Rendezvous of Her Dreams — Story of the Day

Two brothers spend all their money and invite their single mom on a surprise blind date with a man, unaware of how things would take them to a startling dimension.
"Mom, we can handle it, alright. Please go rest," Travis slightly yelled at his 40-year-old mom, Alexis.
"Yeah, mom, we are grown-ups now. We can fix the garage," added Shaun. "It's just a hammer...it won't break our hands. Quit worrying, mom, chill."
But Alexis' heart refused to listen. She had raised her two sons alone and never let them do anything because of her overprotective love for them.
15-year-old twins Travis and Shaun thought they were adult enough to handle things independently. Moreover, they wanted their mom to start living her life instead of always looking after them, saying do this or don't do that.
One day, Travis jokingly came up with the idea of finding a match for their single mother, and his brother agreed. Heedless of the consequences, the curious boys set on a secret mission to surprise their mom with a blind date...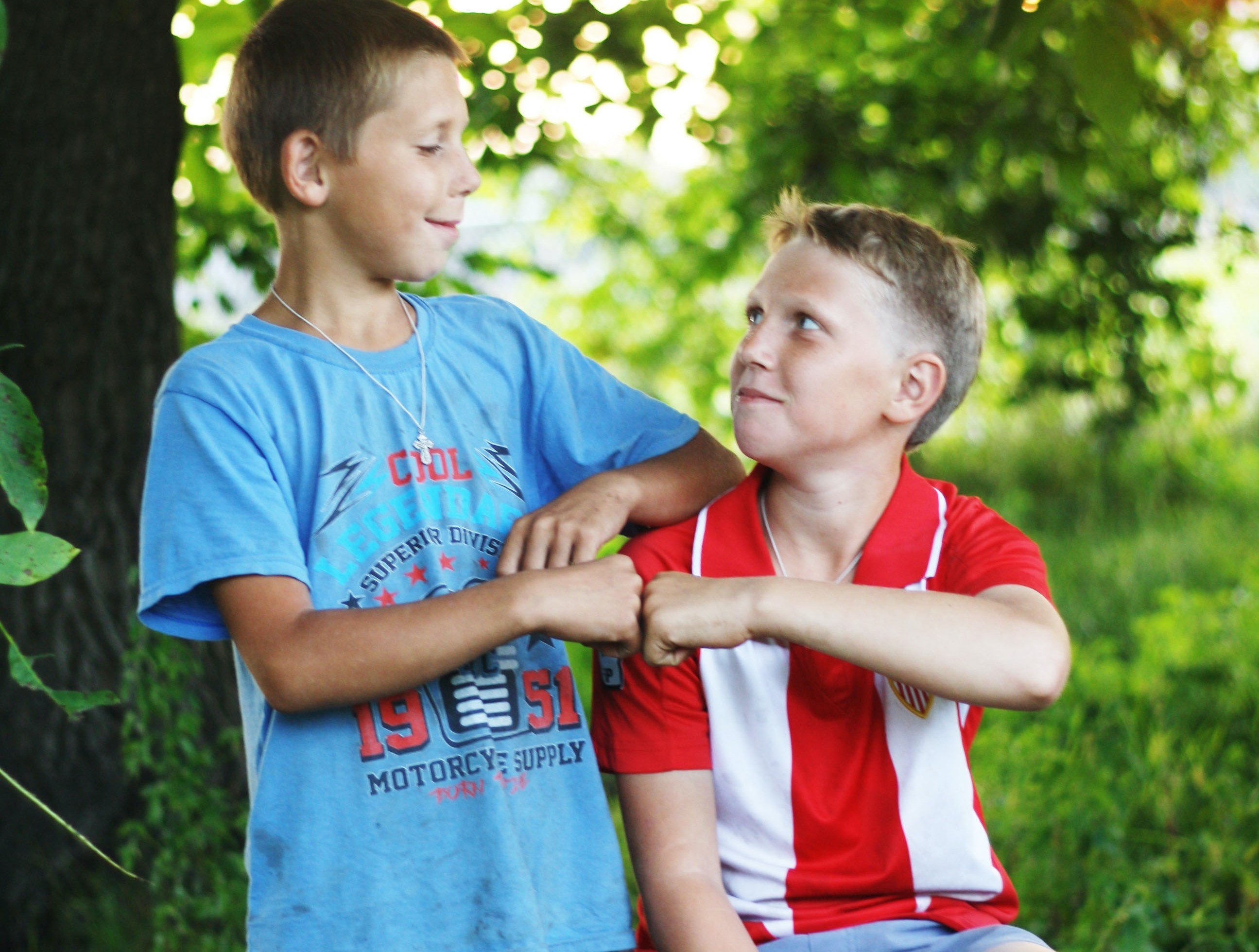 For illustration purposes only | Source: Pexels
Alexis' life was nothing short of a roller coaster ride. Her husband Ronald took her for granted and cheated on her with another woman. When she confronted him, he mercilessly dumped her with their then-newborns, Travis and Shaun, and moved abroad.
She was confused when her sons walked her to a table already occupied by a smart, handsome man.
For the last 15 years, Alexis chose to remain single and devoted her time and energy to raising her sons without any qualms. She wanted them to grow up knowing how to respect women and not turn into a replica of their estranged father.
Travis and Shaun loved their mother and never let her complain about anything. But the only thing that bothered them was how she sacrificed time to raise them and deprived herself of a fun-filled life. That's when they realized that their mother could still date someone, although Alexis sternly disapproved of their idea.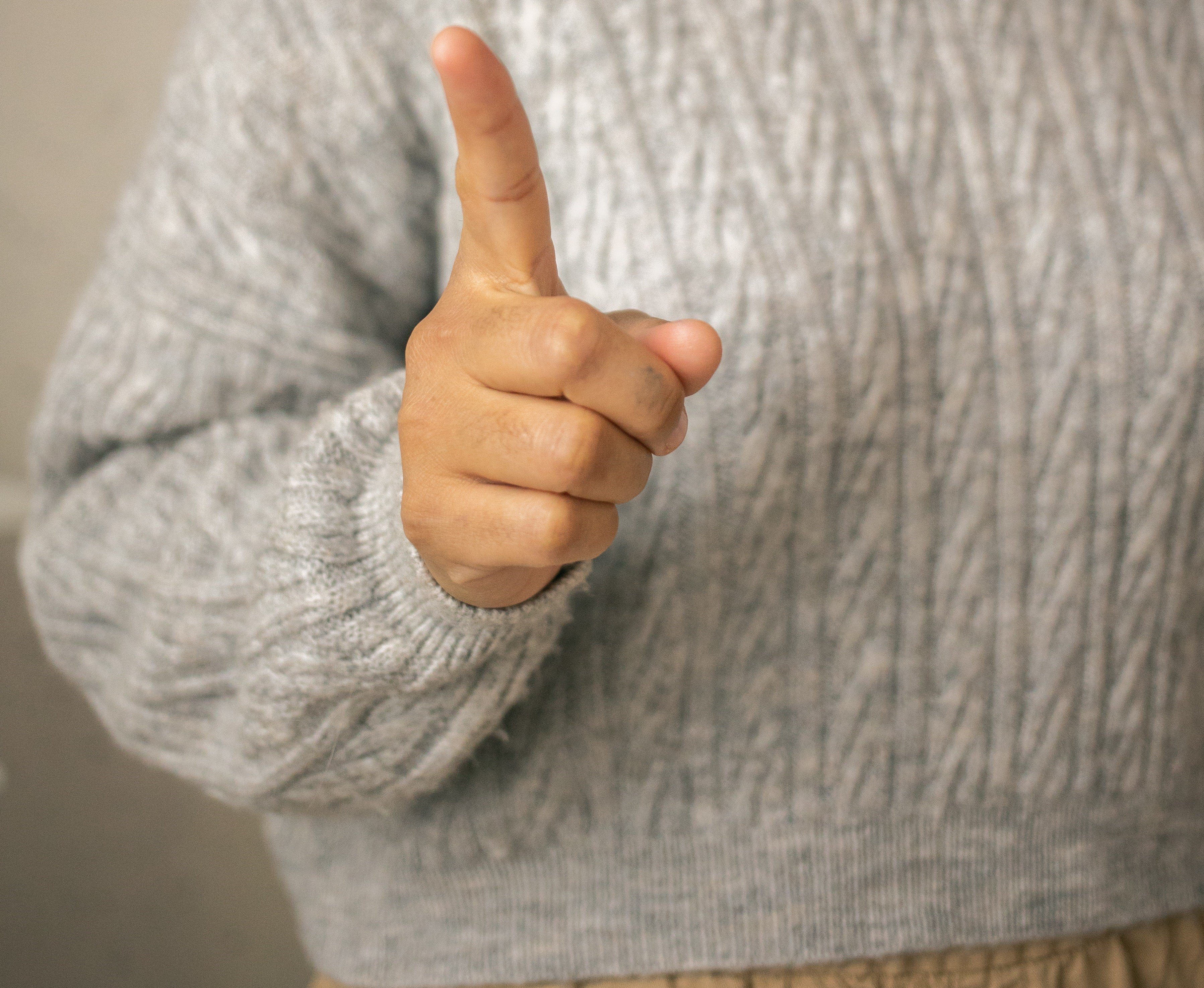 For illustration purposes only | Source: Pexels
"But mom, you are not too old...There's never such a thing called "too old" to date someone... please say yes," argued Shaun.
"Mom, look at yourself in the mirror. You are not old. You're 40, and age is just a number. Haven't you read or heard of it?" Travis added.
But nothing convinced Alexis. She was insecure about what people would say and shunned the idea.
"Dating someone is not what single mothers at 40 do, sons. Please, I don't want to discuss this again," she bluntly laughed, dismissing the idea and hoping her boys would too.
Several days later, Travis and Shaun returned home from school, only to witness their mom struggling on the ladder, trying to paint the wall.
Alexis believed no work was divided between men and women. Sometimes, she did all the heavy jobs that required a man's hand and was too exhausted at the end. She refused to ask for help and did not allow her sons to do any work because she felt "it was not meant for them."
Tired of their mother's stubbornness, Travis and Shaun decided to distract her and show her what true enjoyment in life looked like. They immediately recalled their single teacher, Mr. Walker, who used Tinder, and plotted a bizarre plan.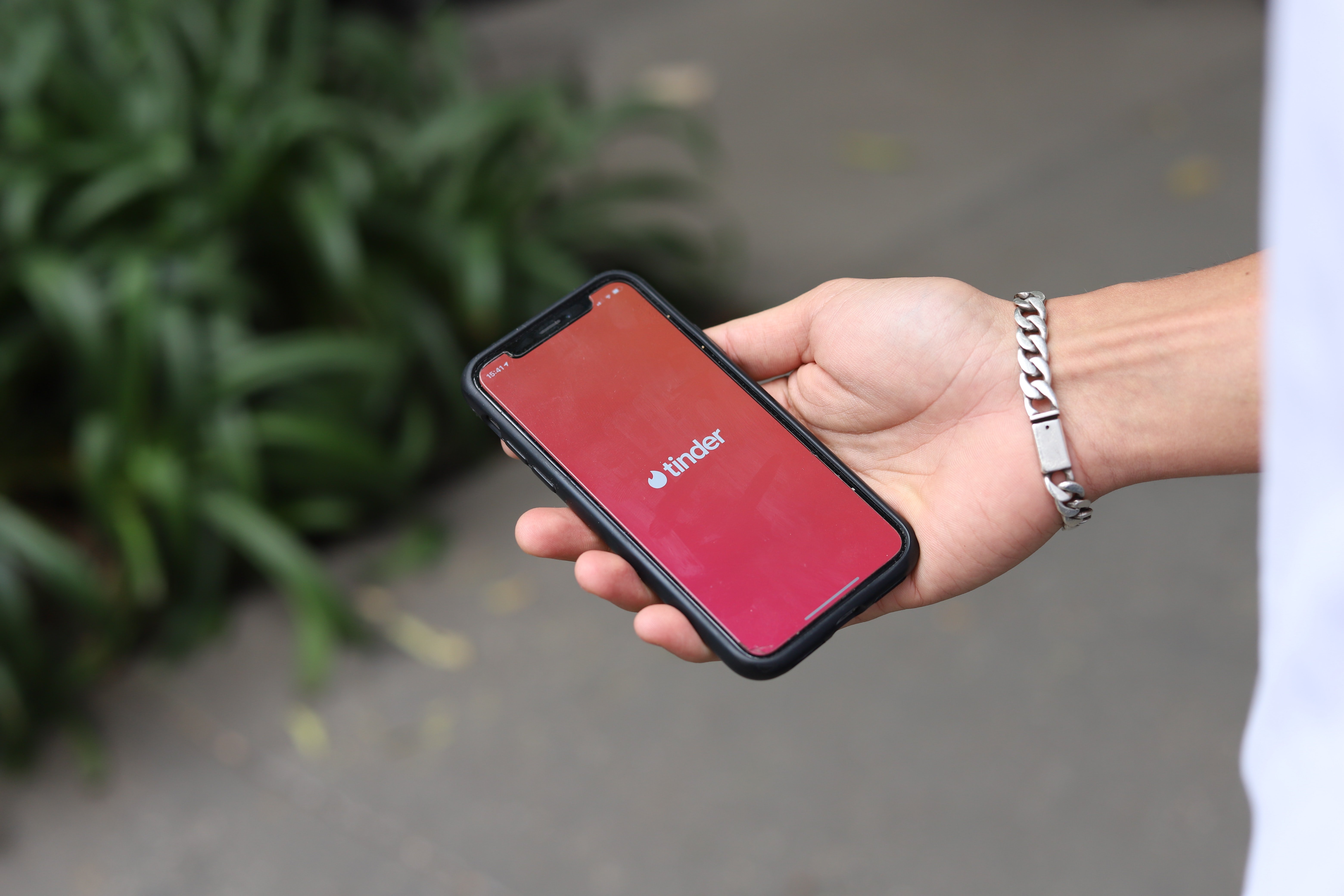 For illustration purposes only | Source: Unsplash
"Are you sure it will work?" doubted Shaun. "Bro, what if mom finds out? She will screw our happiness."
"No, she won't coz we're only gonna start texting after she sleeps," said Travis as he installed the dating app on his phone and set up a profile for his mom.
That night, Alexis turned off the lights in their bedroom and sighed goodnight. She had no idea her sons were awake and ready to tap the heart on their teacher's Tinder profile.
"Done, bro! Let's wait and watch if Mr. Walker likes mom's profile," Travis whispered.
The following morning, the boys woke up to a notification on the phone. It was a match! Their teacher did like their mom's profile.
Although Travis and Shaun were excited, a weird sense of fear took over. For a moment, they wondered if they were heading on the right track. They trusted their instincts and kept going.
For the next several nights, they texted under the pretext of their mother, not knowing where this would end.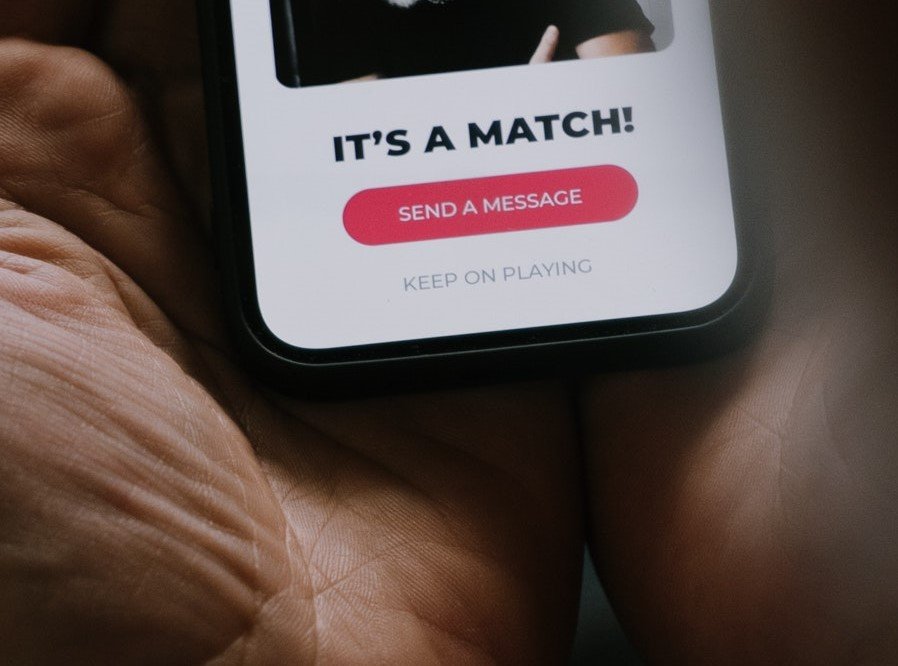 For illustration purposes only | Source: Pexels
"Dude, did you see Mr. Walker? He was all smiles today...Guess he's drawn to mom. But what if he finds out?" Shaun worried.
That same night, they were spooked when Mr. Walker said he wanted to meet Alexis in his favorite restaurant over the weekend. At this point, the brothers realized they could not lie anymore and decided to add a dramatic twist to their plan.
They gathered their combined savings from their allowance and booked a table in the restaurant Mr. Walker wanted to meet their mom.
"Mom, hurry up. It's getting late. We have to be there on time," said Travis. Alexis believed her sons when they told her they were taking her for a dinner date, so she looked her best, assuming it would just be the three of them.
But after reaching the venue, she was confused when her sons walked her to a table already occupied by a smart, handsome man.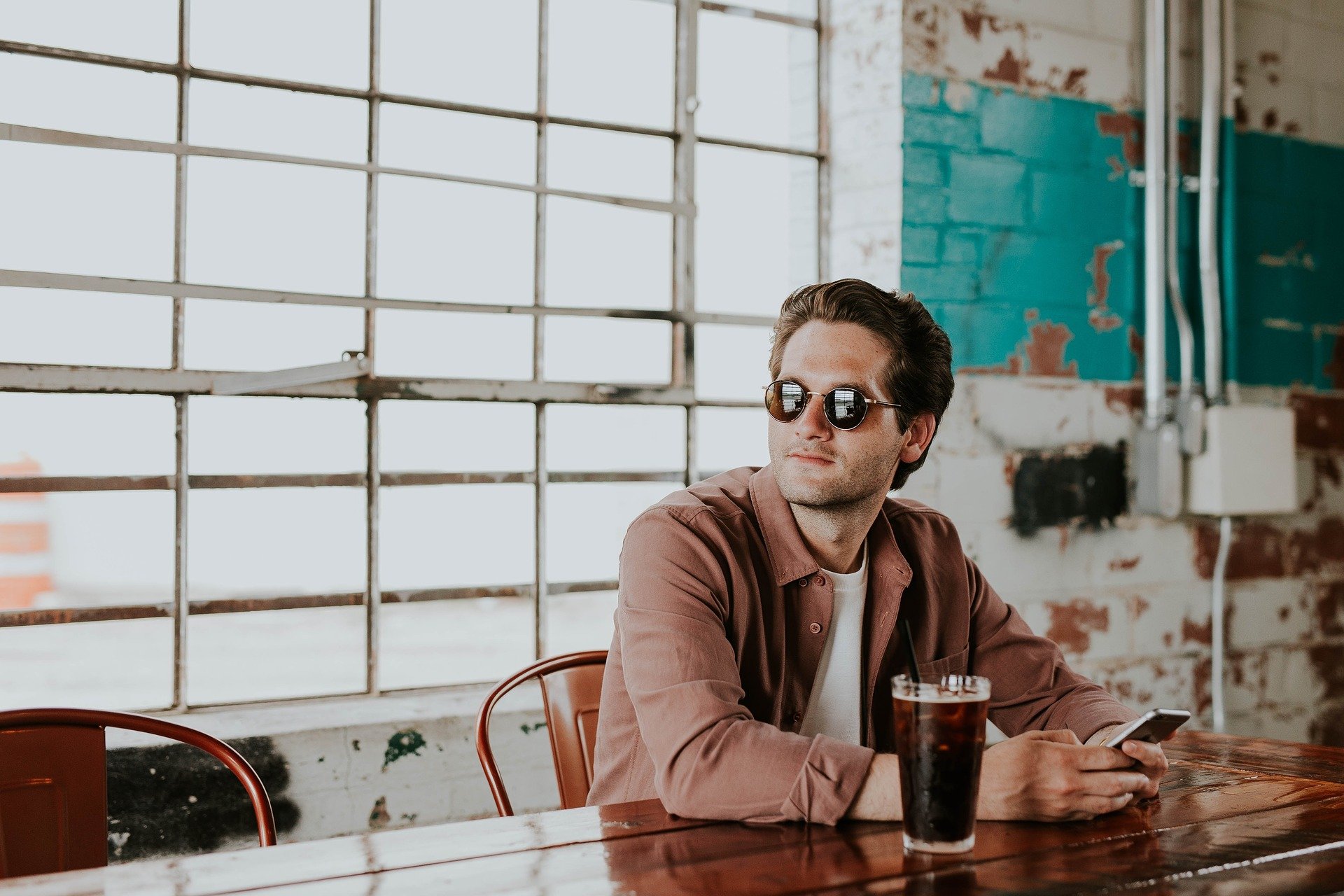 For illustration purposes only | Source: Pixabay
"Boys, why are we sitting at this table? It's already occupied," she grumbled. The boys looked at each other, trying to figure out how to explain to their mother what was going on. Before she could interpret things, Mr. Walker got up to help her with the chair.
"Travis? Shaun? What are you boys doing here?" he exclaimed as he dragged a chair for Alexis to sit.
"Mr. Walker, meet our mother," the boys chorused shyly as their mom looked even more puzzled.
"Tha—Thanks! Boys, what's going on? Who is he, and why is he helping me with the chair?" she whispered.
Travis and Shaun decided to unravel the truth and started with an apology.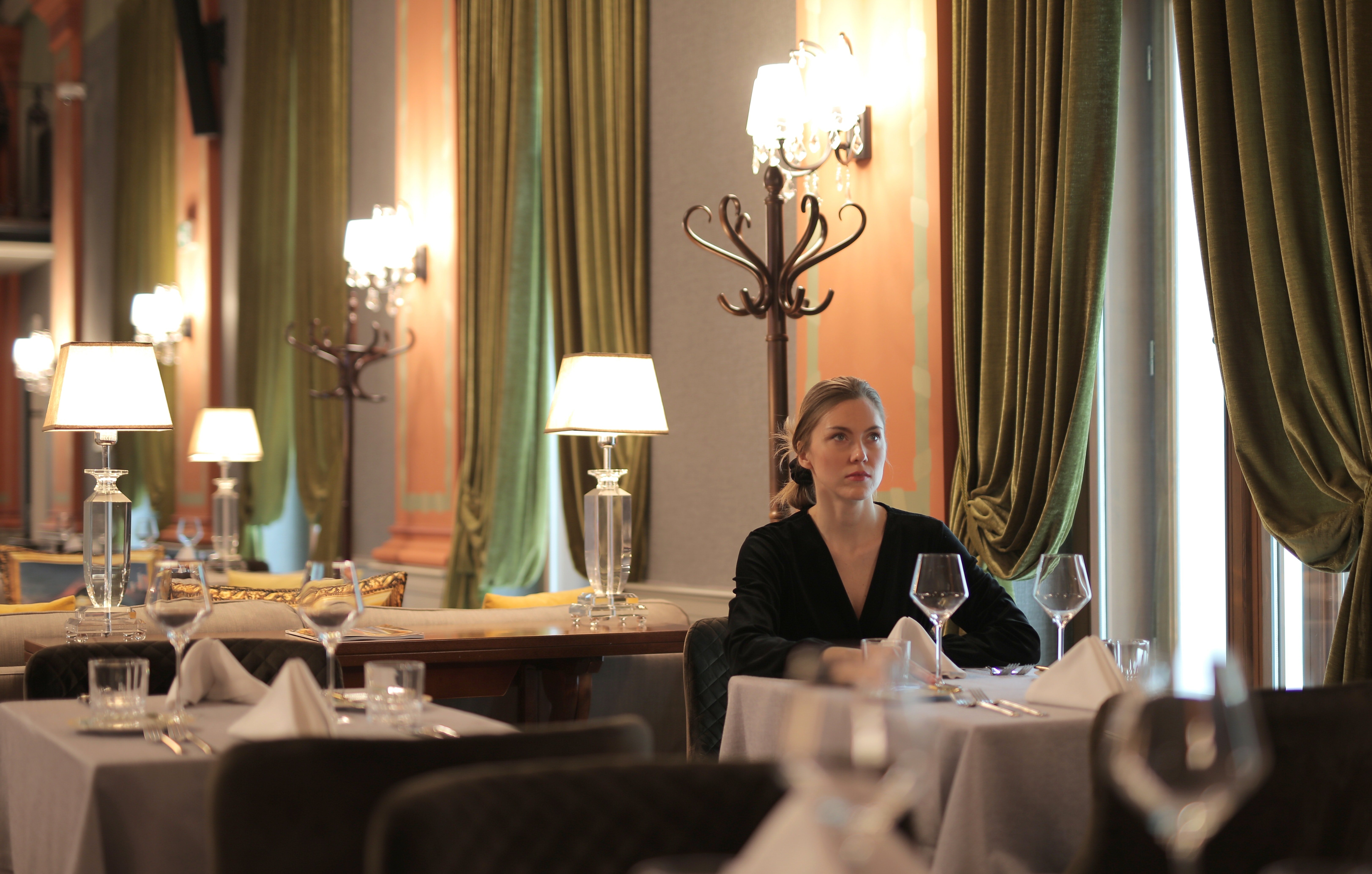 For illustration purposes only | Source: Pexels
"Mom, Mr. Walker, we're sorry for setting you up!" they chorused, startling Alexis and their teacher.
"Set us up???" the mom exclaimed. "What do you mean by that?"
"Sorry, mom, but we wanted you to know that you are not too old to start a new life. So we created a profile for you on Tinder and matched you with our favorite teacher, Mr. Andrew Walker, who is also single," confessed Travis.
"Yeah, mom...We texted him...Mr. Walker, we're sorry, but we thought you would be a good match for our mother," added Shaun.
Alexis and Andrew were shocked and embarrassed.
"Mr. Walker, please forgive us if we did something wrong. But we like you, and you are still single...." Travis explained.
After deep thought, the teacher smiled and indirectly approved of their gesture. Travis and Shaun looked at their mother, who shyly smiled after moments of silence.
"Thank you, sweethearts...You were right...age is just a number, and I'm not too old to fall in love again!" she said, raising a toast to honor the boys' heartwarming surprise.
They enjoyed their dinner, laughing and joking about how it happened. Gradually, Alexis and Andrew became good friends and started dating a month later. Travis and Shaun were happy to see their mother enjoy her life and never regretted what they did!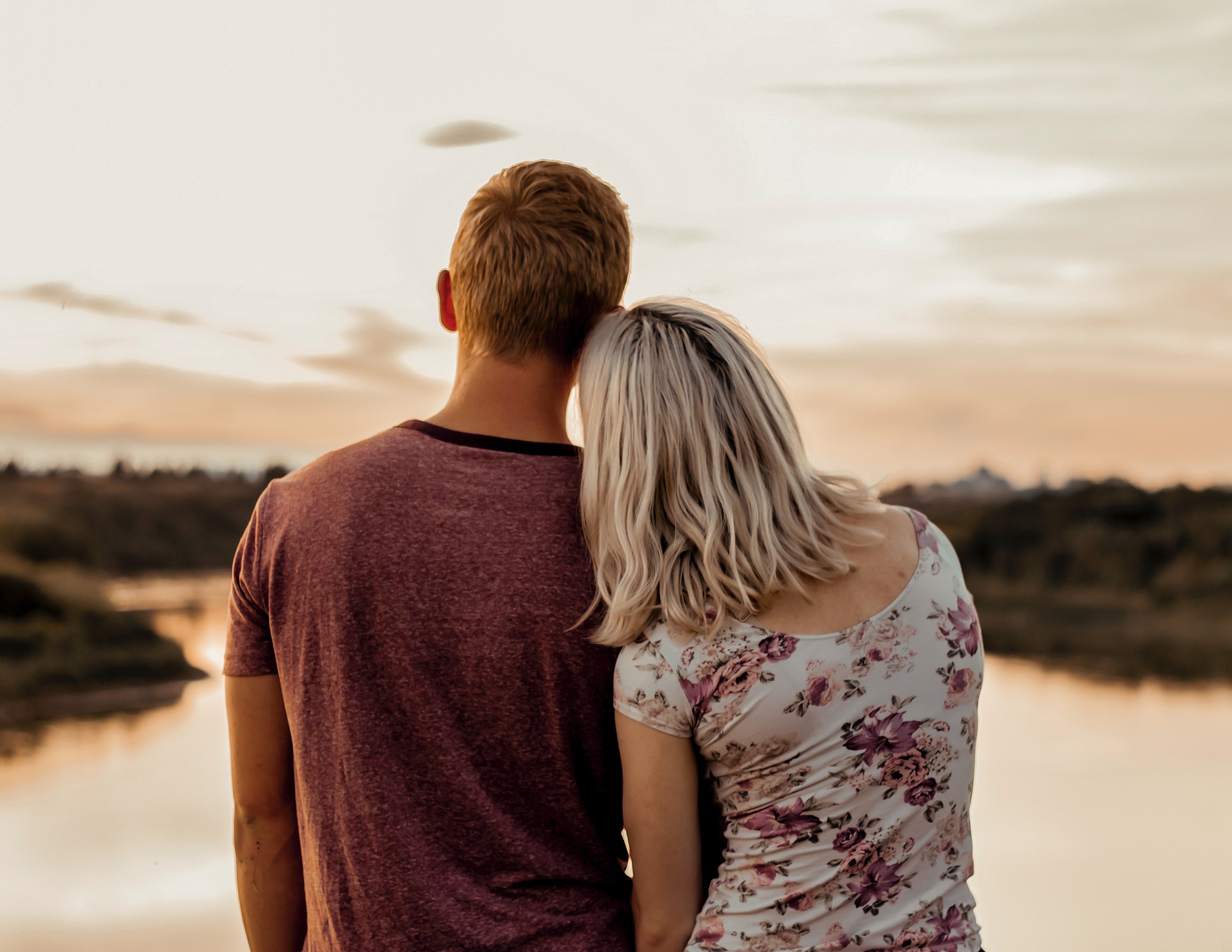 For illustration purposes only | Source: Unsplash
What can we learn from this story?
Children must honor their parents' sacrifices. Travis and Shaun knew how their single mother struggled to raise them. They always wished for her happiness and wanted her to enjoy life and find a new partner.
It's never too late to start something new if you are determined to do it. Despite her sons' approval, Alexis felt she was too old to date a man. She gave in to her inferiority complex and shut herself off doing mere household chores. But after her sons surprised her with a blind date with their teacher, she realized that it was never too late to start dating.
Twin brothers sell lemonade and their favorite toys to help their single, sick mom pay the bills. One day, a luxurious car pulled up next to their stand, inviting them to an unsuspecting surprise. Click here to read the full story.
This piece is inspired by stories from the everyday lives of our readers and written by a professional writer. Any resemblance to actual names or locations is purely coincidental. All images are for illustration purposes only. Share your story with us; maybe it will change someone's life. If you would like to share your story, please send it to info@amomama.com.
Subscribe if you like this story and want to receive our top stories!