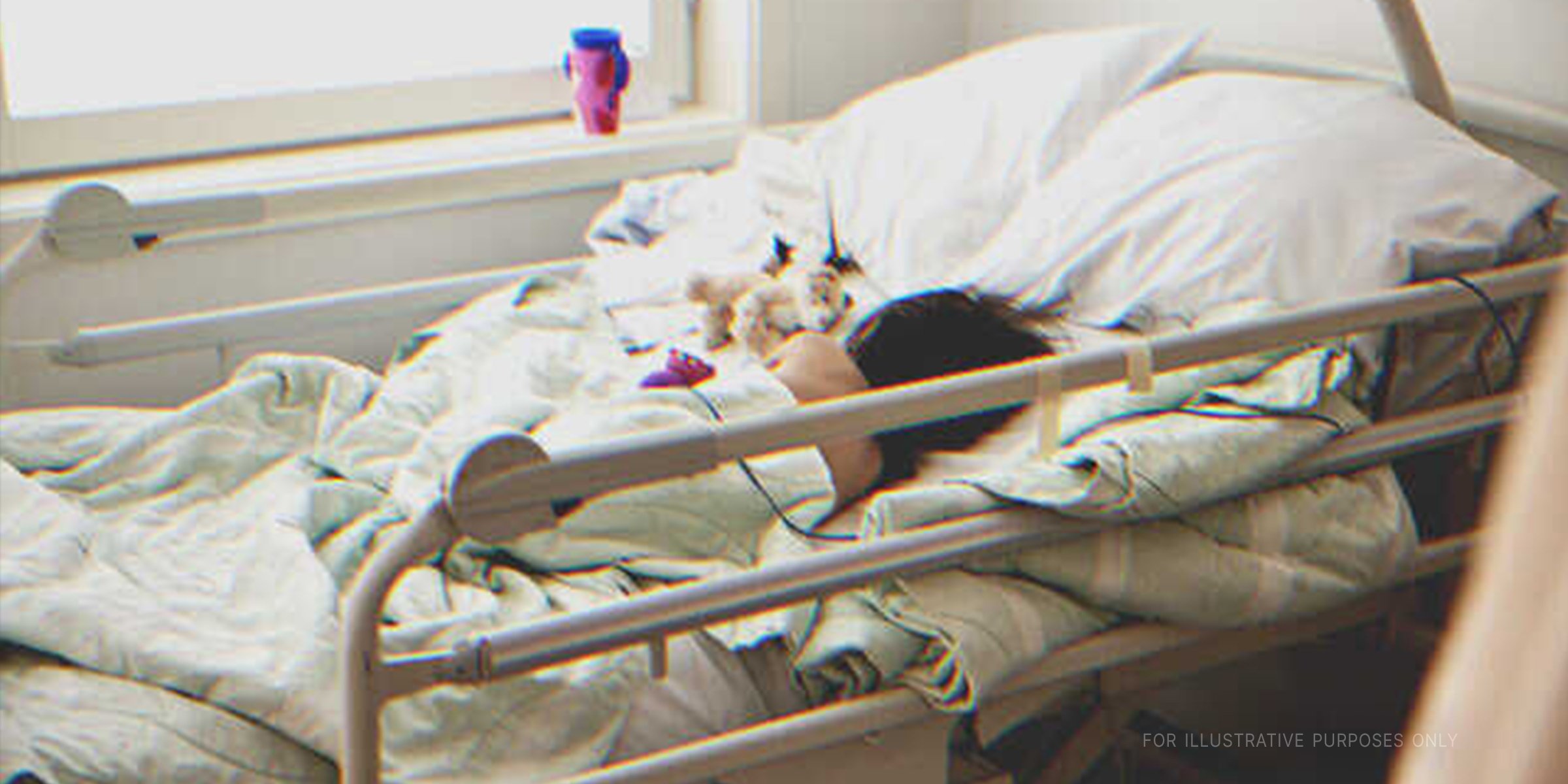 A sick child in a hospital bed. | Getty Images
After Several Months in the Hospital, My 6-Year-Old Daughter Begged Me to Let Her Die – Story of the Day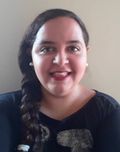 A young child told her parents that she didn't want to spend the rest of her life in a hospital, so they took her home and had the best time in the world. But when she got too sick again, she begged them to let her die. Doing so was the hardest decision they ever made.
When you have children, you never think about having to say goodbye. You worry about the world and protect them as best you can. But you never honestly believe they'll be gone before you. But when our daughter Sandra got sick, my husband Josh and I were determined to fight it.
Unfortunately, it was a chronic kidney condition, and Sandra had spent so much time in the hospital by the time she was six. We thought the fight was over when she got a transplant, but things only worsened. And one day, the doctor gave us the news we never wanted to receive.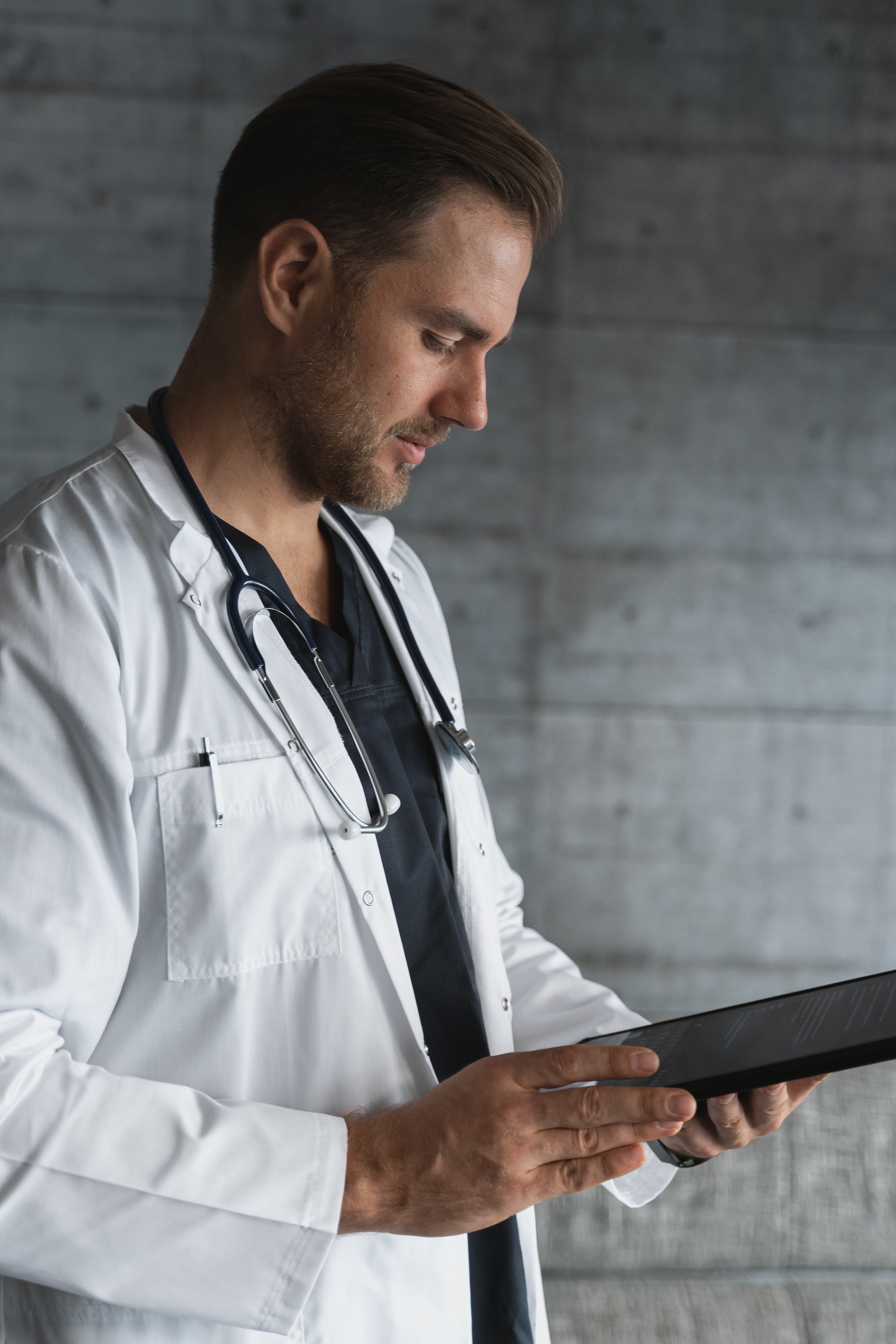 For illustration purposes only | Source: Pexels
"There's nothing else we can do. Sandra is too weak to receive more treatments or get another surgery. It's time to prepare yourselves," the doctor stated, and his matter-of-fact attitude awakened a rage that I didn't know I had.
But tragedy struck only a week after she left the hospital.
Tears of anger formed in my eyes, and my emotions made it hard for me to speak. But I did my best. "How can you say that to us? No, you have to do something. You have a duty to cure my girl!" I demanded, crying desperately and almost scolding him.
Josh held my shoulders because he knew I was about to fall apart. The doctor spoke again, and I knew he was being reasonable. But this was no time for logic, statistics, or facts. I wanted solutions! We needed a cure for our girl!
"Mrs. Wheeler, you and your husband have two options. You can leave her hospitalized so we can provide care and pain relief, or you can take your daughter home. But there's honestly nothing else I can do for her, and I promise you, this is not easy for me to say. I went to med school and trained to save lives. Giving parents this news is always, always, always, terrible for me," the doctor explained, and although his words were still serious and unemotional, I calmed down. I knew he was doing his job.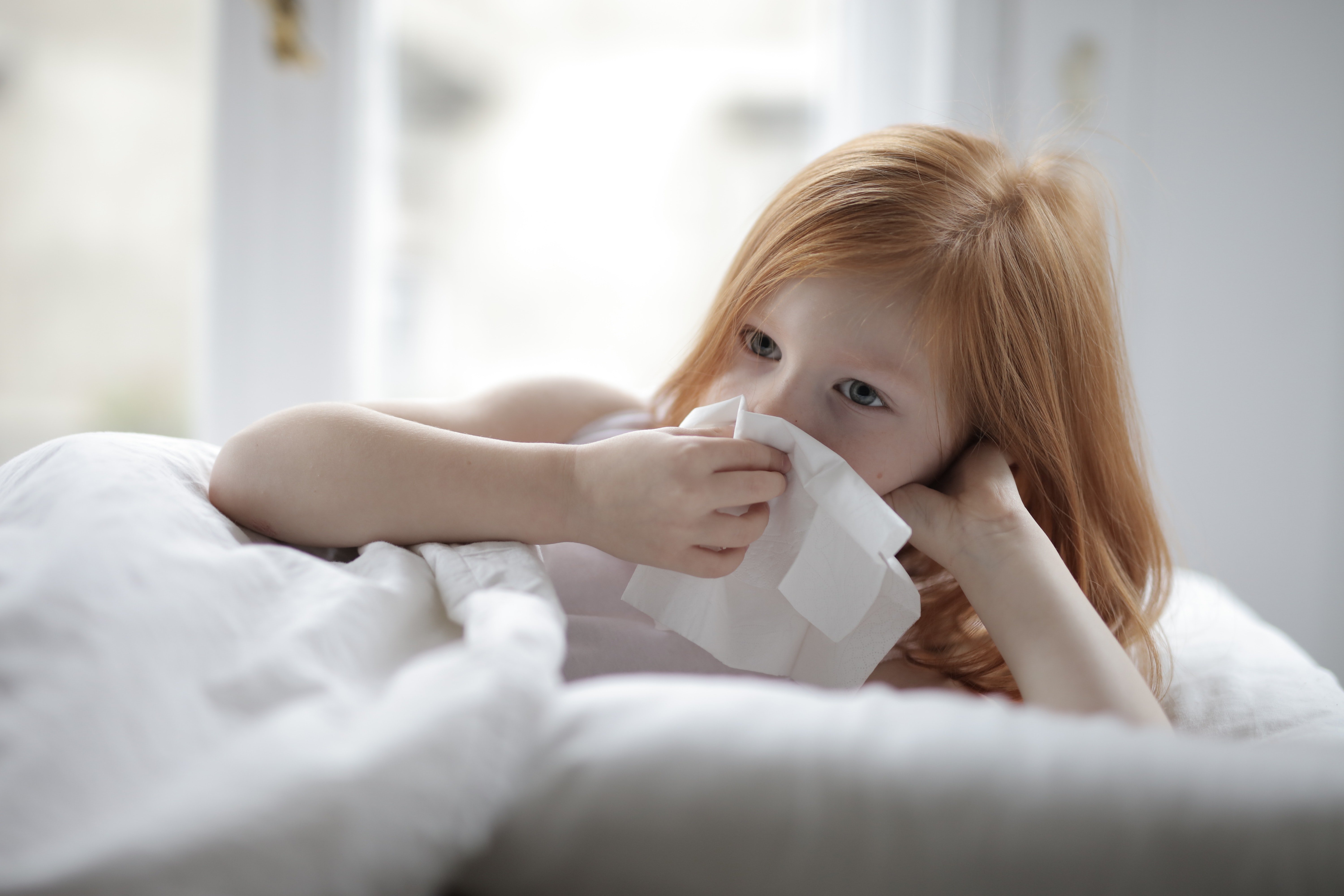 For illustration purposes only | Source: Pexels
"Ok, so we'll stay. She needs treatment. Maybe, there'll be a miracle," I told him, but a tiny voice from the bed behind us spoke up.
"No, Mommy. I want to go home. I don't want to be here anymore. Please, let's go home," Sandra begged, staring at me intensely. Her pale, fragile face was hard to look at then, and I couldn't ignore her words.
"Ok, sweetie. We'll go home," I nodded and went to sit by her side to hug her. Josh joined us, and we stayed like that for a moment.
"Yay," she said weakly when we separated, and we started packing her up and signing hospital papers to get her released.
***
The next few days of my daughter's life were more beautiful than I had ever imagined. She smiled brightly despite her fragility. We took her to the zoo using a wheelchair, but she stood to pet some animals, and a light shone in her eyes.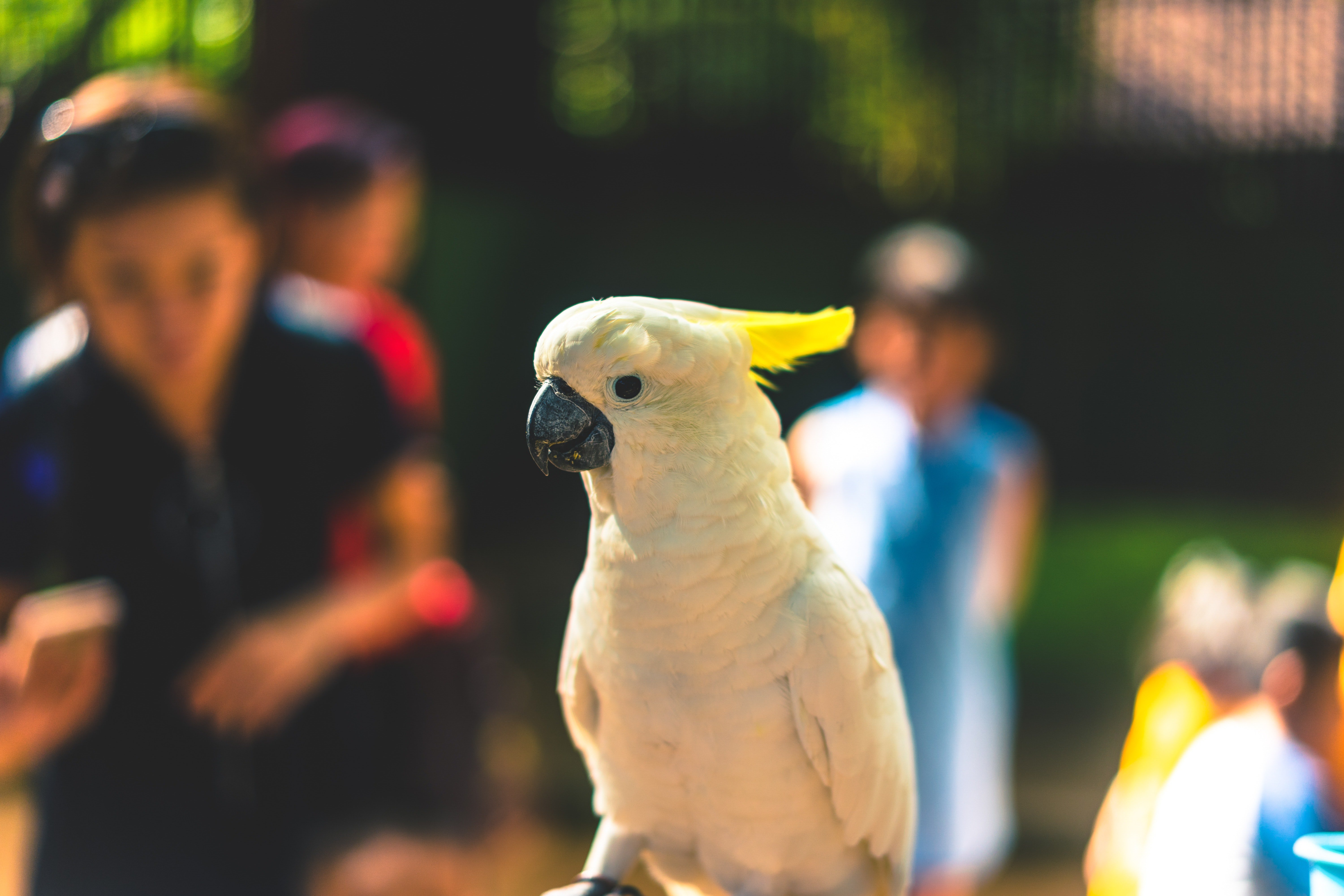 For illustration purposes only | Source: Pexels
We took her to a park, and although she couldn't play roughly with the other kids, she got to socialize and feel like an ordinary little girl for once in her life.
"She never got to do this before," I commented to my husband, and he nodded with a grim, tight grin. We hadn't realized how much she had missed due to her condition. It was not fair.
But tragedy struck only a week after she left the hospital. Sandra couldn't stand up and had been coughing wetly for a while. I was in a panic. "I'm calling 911 right now," I said, grabbing for my phone desperately.
"Mommy, please let me die. It's time. I want to go. I love you and Daddy, but I'm ready to die," Sandra said from her tiny bed, raising her hand towards me.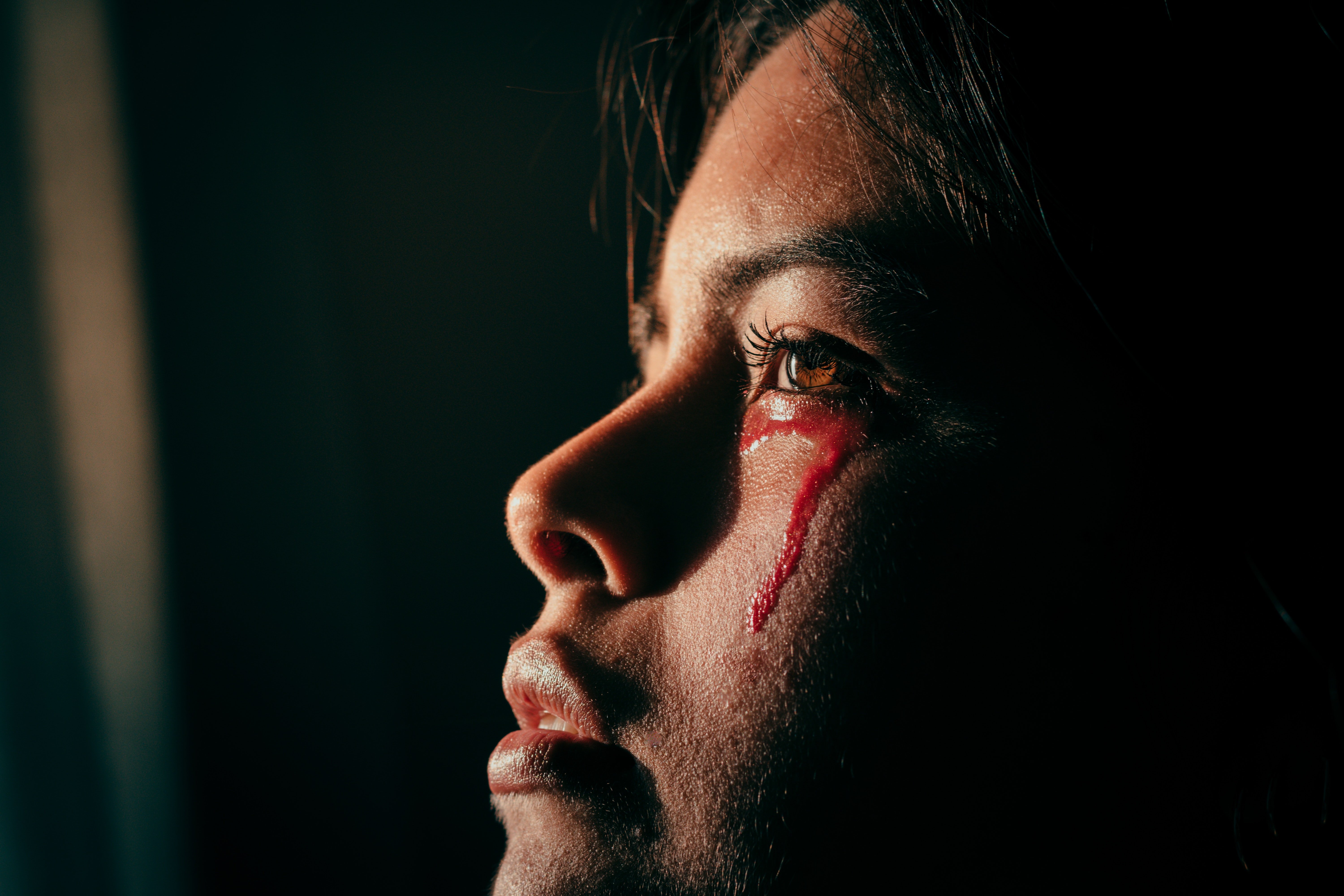 For illustration purposes only | Source: Pexels
I returned to her side and sat down, trying to hold the sobs in my chest. Josh sat down on the floor, and we stared at our girl. We told her how much we loved her. How much she changed our lives. How being her parents was the greatest part of our lives.
We kissed her forehead. Her cheeks. Her hands. We hoped she would get better from this, but there was a look in her eyes like she knew it was over.
And we went quiet when her lids fell. She was gone.
I had never cried so much in my life. I had never seen Josh so distraught. We had no idea what to do after Sandra. Who were we without her? Why did God have to take our girl?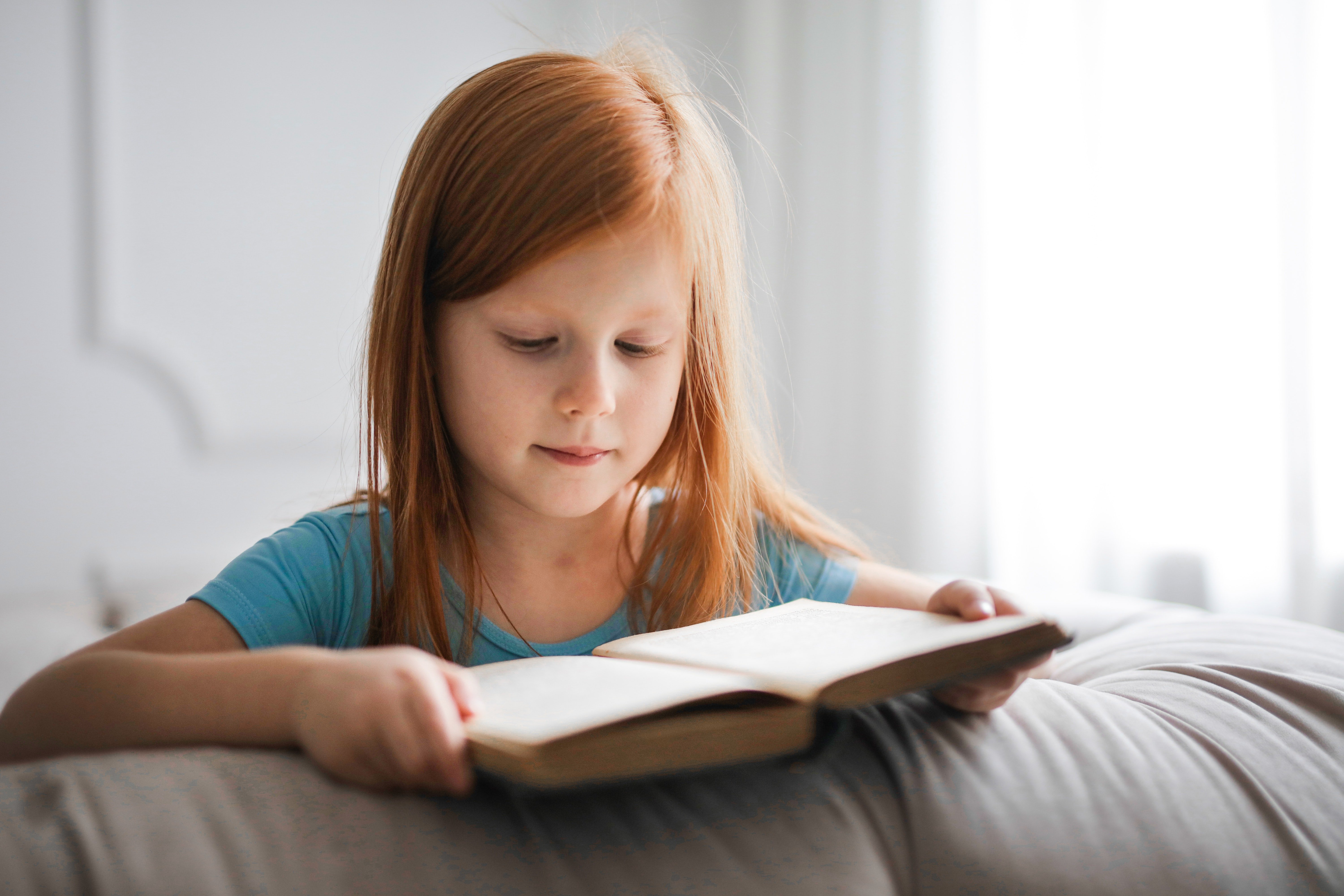 For illustration purposes only | Source: Pexels
My only solace was that Sandra was happy and passed on her terms. We respected her wishes. We did our best for her. We did well. I had to believe that to keep going.
A few days after her death and funeral, I found a notebook where she wrote in her crooked children's handwriting.
This week was the best ever. I played with Daddy, and Mommy let me eat all the ice cream. I love my parents. Life is good.
I didn't have any more tears to shed, but I still stood frozen, reading those words over and over. When Josh read them, he immediately got a store-bought frame we had saved and placed the notebook page inside it.
"Let's remember our girl forever, Violet," Josh told me, and I nodded.
We hung it in our living room as a daily reminder that despite all the suffering, the pain, the struggles, the surgeries, the worries, the impatience, the tears, and the desperation, our girl had been a happy kid. A simple kid who loved us just as we loved her.
What can we learn from this story?
Doctors never want to tell people bad news because their job is to save people. Violet wanted to scold and yell at the doctor, but her daughter's condition was not his fault or anyone else's. It was part of life.
Having a sick child is one of the worst tests life will send you, and parents can only do their best. Violet and Josh could find solace in the fact that Sandra had been a happy kid despite all the struggles. It was all because they did their best for her.
Share this story with your friends. It might brighten their day and inspire them.
If you enjoyed this story, you might like this one about a man whose newborn daughter died 20 years ago, but he suddenly heard someone calling him "daddy."
This piece is inspired by stories from the everyday lives of our readers and written by a professional writer. Any resemblance to actual names or locations is purely coincidental. All images are for illustration purposes only. Share your story with us; maybe it will change someone's life. If you would like to share your story, please send it to info@amomama.com.
Subscribe if you like this story and want to receive our top stories!