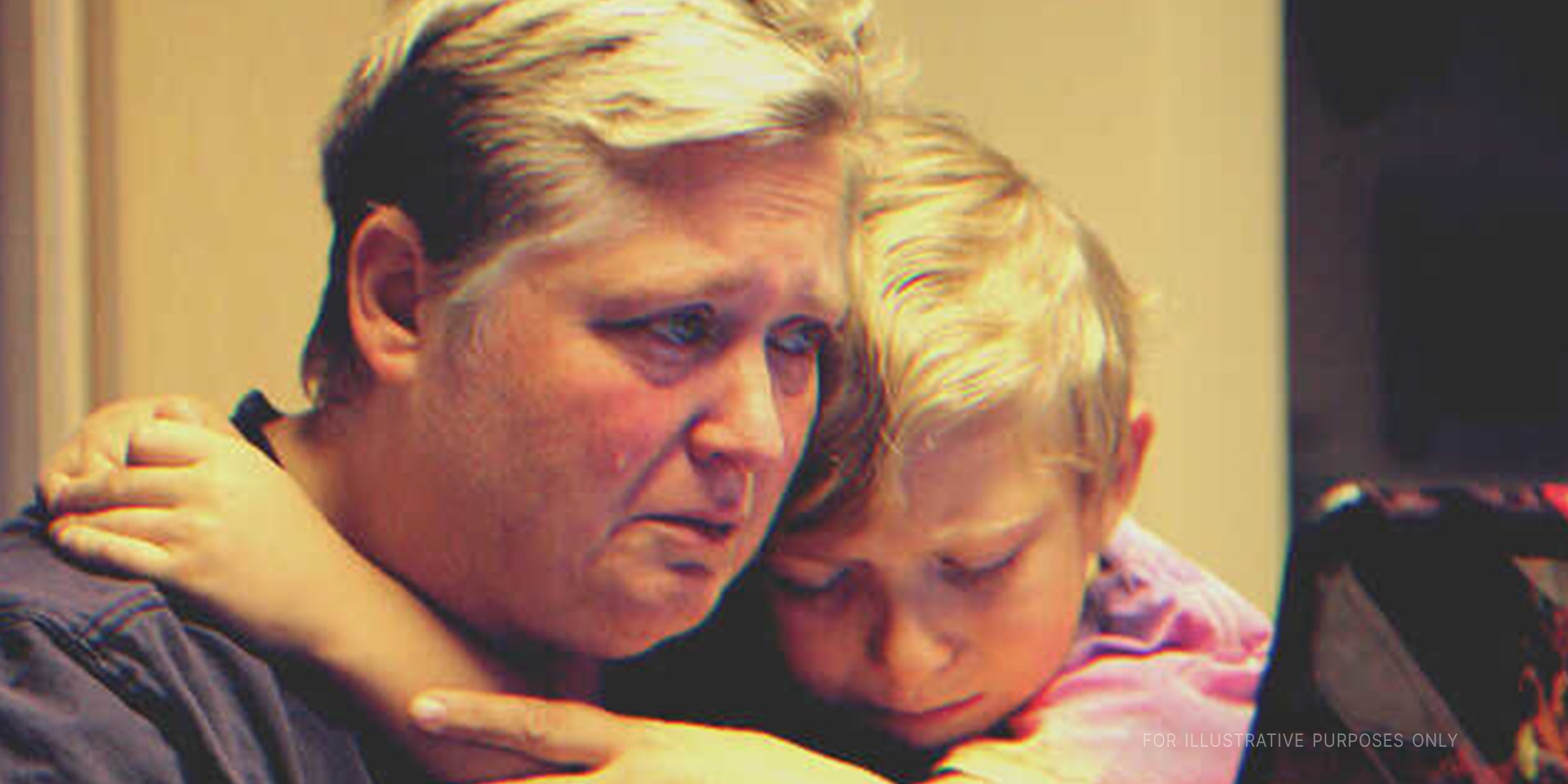 Nurse hugging her son | Source: Getty Images
Older Nurse Adopts Disabled Kid No One Wanted, 8 Years Later Bio Mom Demands for His Return — Story of the Day

No family wanted to adopt little Jordan because of his condition, but nurse Teresa, who never had kids of her own, decided to adopt him. Then Jordan's biological mother stole him from her.
Nurse Teresa Woods knew she had made a mistake by not having children, and at 61, she became increasingly aware of her childless life, mainly because she dealt with children daily. She had worked as a nurse for seven years and loved children, as did they.
She often would forget she was working and treat the children she looked after like her own. And the children appreciated her and loved being around her.
One day, a colleague showed her an old magazine with a photo of a young model. "This young lady looks an awful lot like you," said another nurse as she shoved the magazine in Teresa's face.
"She even shares your first name! Were you a model before you became a nurse?" said the nurse, looking inquisitively at Teresa.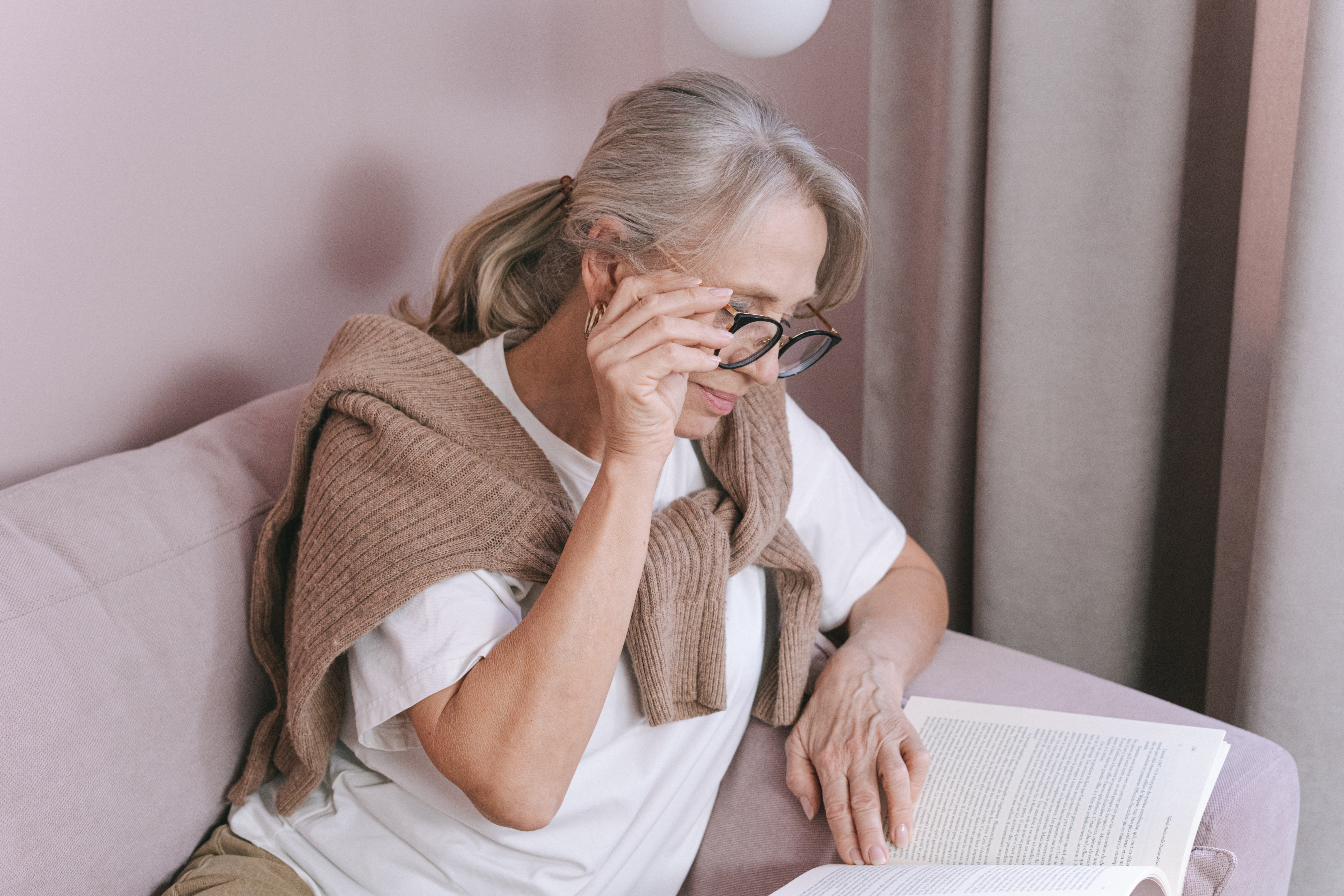 For illustration purposes only | Source: Pexels
"No, no, it's pure coincidence," said Teresa, quickly changing the subject.
She had seen many abandoned children during her seven years at the Benedicts Foster Home. Some suffered untreatable ailments, while others were products of irresponsible parenting.
Nurse Teresa always sympathized with the abandoned children, but all she could do was offer love and care during work hours until she met Jordan, a 4-year-old boy born with autism.
For a while, no one wanted to adopt little Jordan. Every potential parent who saw him wanted nothing to do with him, and those who took him home eventually brought him back.
This had happened several times, and after a while, his situation seemed hopeless. It appeared as if Jordan was destined to spend most of his childhood at the foster home.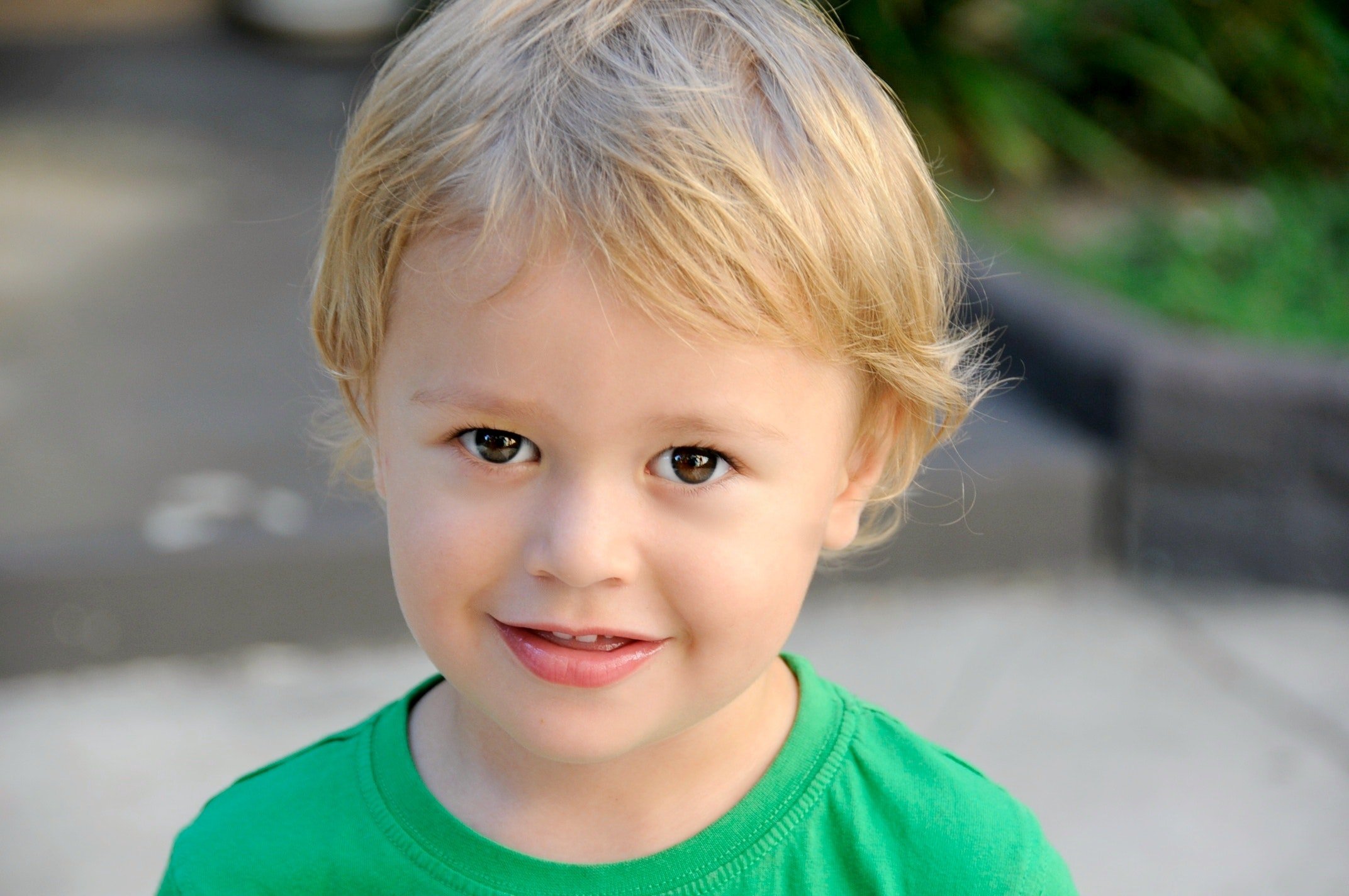 For illustration purposes only. | Source: Pexels
But then, along came the Bakers. Mr. and Mrs. Baker were an affluent family living off the lake's Southside in a beautiful neighborhood marred with posh houses and expensive cars. They had two older children and were looking to adopt one to complete their family.
It was the ideal situation, and it appeared that Jordan was the perfect fit for the family. It also made plenty of sense since they had the means to care for an autistic child.
"He is the calmest and most loving boy you'll ever meet," Teresa told the Bakers as she handed over Jordan's bags to them.
"He will be a wonderful addition to our family, that's for sure." Mrs. Baker answered, holding Jordan in her arms.
When they left with Jordan that evening, Teresa was heartbroken to see him go, but she was glad he had found a wonderful family and his forever home. "That little boy deserves only the best," Teresa thought to herself as the Baker's car disappeared in the distance.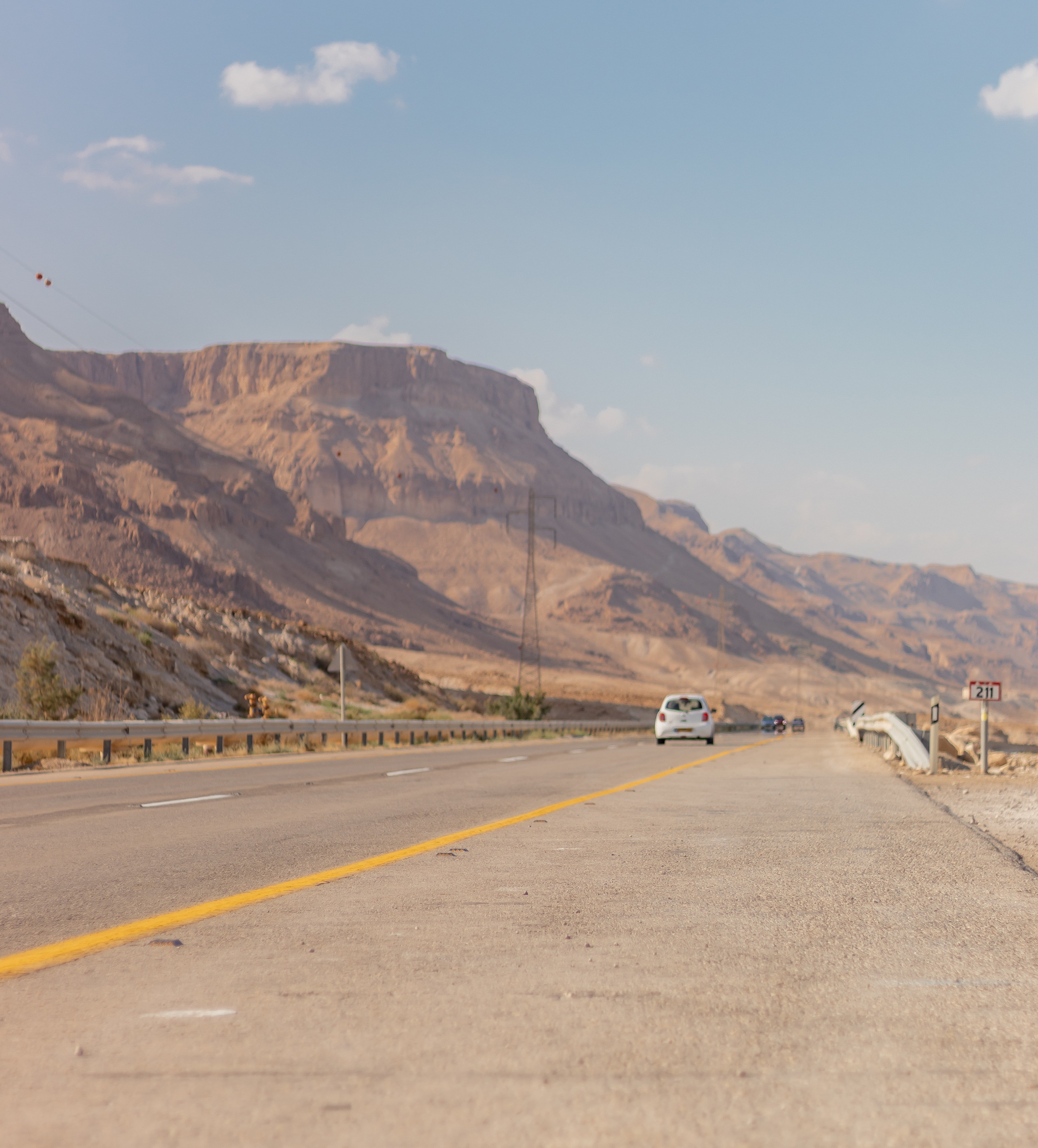 For illustration purposes only. | Source: Pexels
She slept a happy woman that night, oblivious of what awaited her the following day. When dawn came, Teresa arrived at the hospital during her regular shift hours, but when she checked in at the reception, she was shocked to see the Bakers already waiting.
"Mr. and Mrs. Baker? I'm surprised to see you. What brings you here this early?" she inquired.
"I'm sorry, but we came to return Jordan. We realize we cannot adopt him as we had hoped," Mr. Baker answered, avoiding eye contact with Teresa.
Without a second thought, she jumped into her ex-husband's car and drove after Erica.
"Why, is there a problem?" Teresa wondered, knowing deep down that this had happened many times before.
She peeked at Jordan sitting at the corner chair crying uncontrollably, and she could not help her tears even as Mr. Baker said curtly, "No, we just can't. I'm sorry," before turning and leaving suddenly.
It was a heartbreaking scene, but there was nothing Teresa could do. Once the Bakers had left, she held Jordan in her arms and comforted him.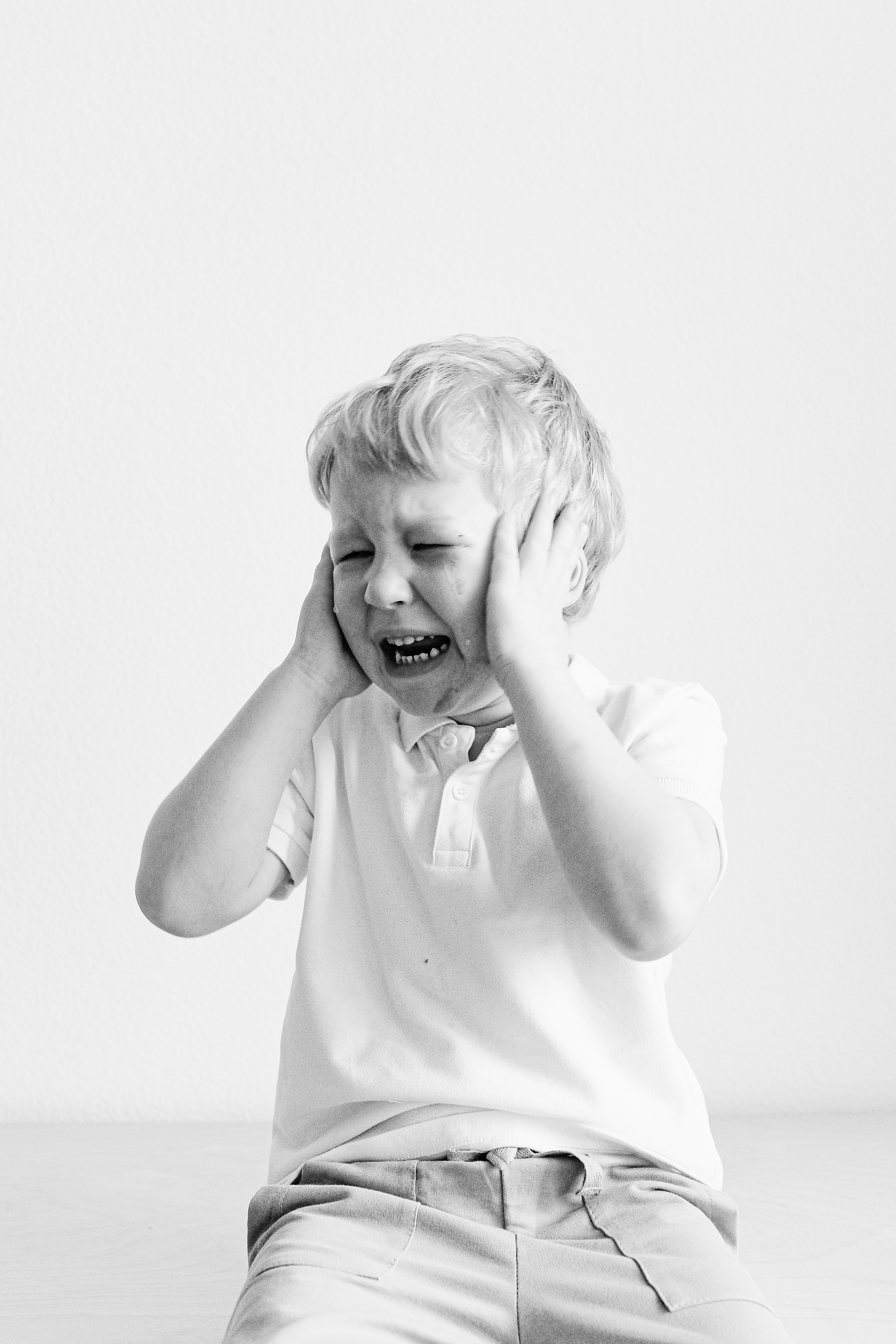 For illustration purposes only. | Source: Pexels
"It will be alright, baby. I will take care of you," she whispered in his ear as she cuddled him to her chest. "Everything will turn out okay. You'll see."
Jordan whimpered on her shoulder, trying to fight back the tears, and at that moment, Teresa knew what she had to do. She would adopt Jordan herself, shower him with so much love that he would forget the rejection he had faced for so long.
The day Teresa took Jordan home was the best for both of them. Jordan had never known so much love, and Teresa smothered him with so much attention and care he could suffocate. It was eight years of bliss, and for once in their lives, they felt complete.
Teresa had the baby she'd always wished for, while Jordan had a family for the first time in his young life. They had their challenges, but that faded compared to the joy they gave each other. She would, however, soon learn that Jordan's birth mother, Erica, was demanding to have her son back.
Erica was devastated when she realized she had given birth to an autistic son, and she despised him for the first year of Jordan's life. Finally, she decided she wanted nothing to do with him and dropped him off at the foster home.
Years later, she wanted him back, except it would not be that easy. Teresa was ready to fight for the child she now considered hers. She would not be giving him up that easily, especially to someone she figured did not care about him.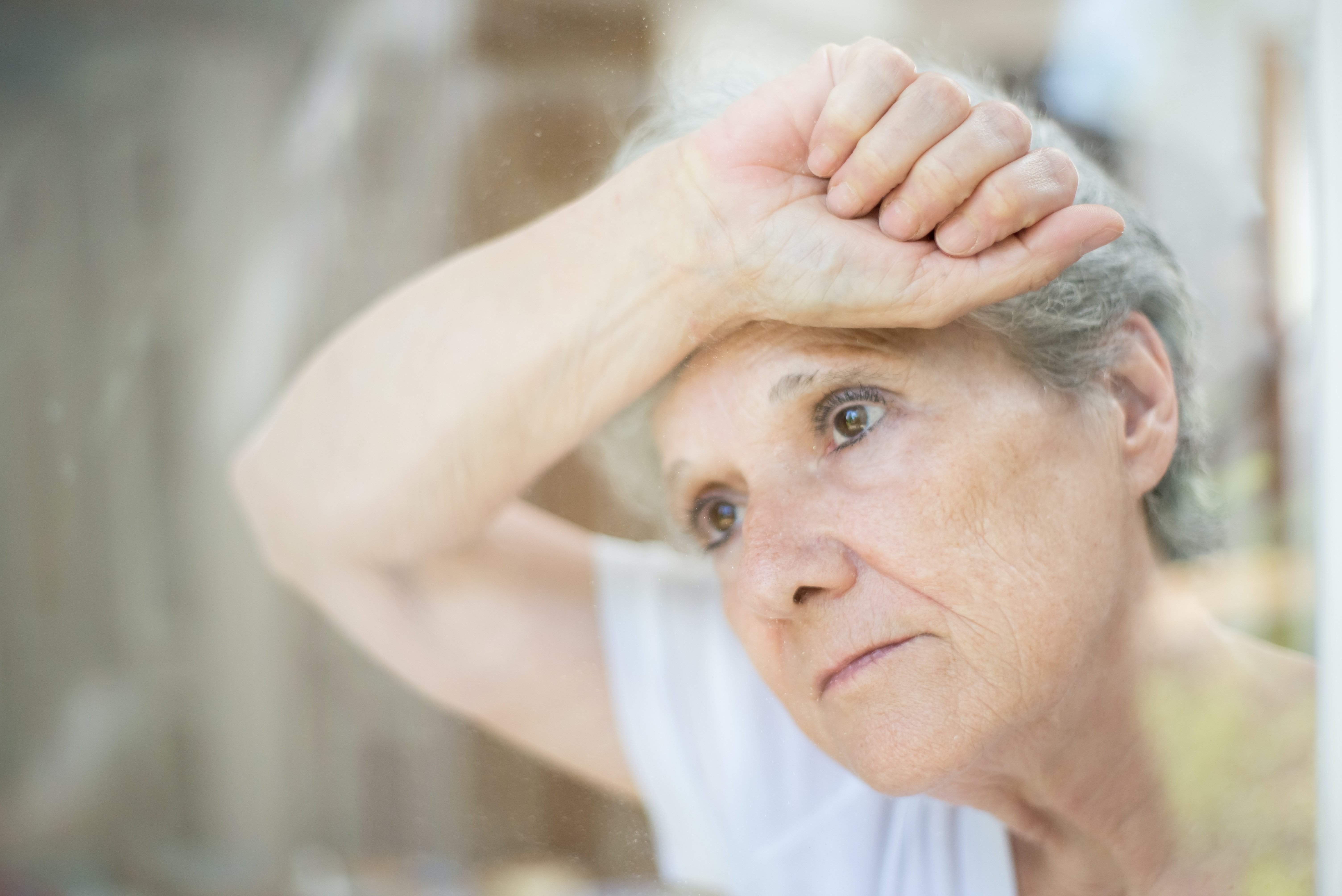 For illustration purposes only. | Source: Pexels
However, she had a moment of retrospection. She remembered how she had been a model in her youth and had not wanted children because they would have ruined her body and career.
She had undergone several abortions resulting in her being unable to have kids. She regretted making those choices and decided to redeem herself by working in a foster care home.
She also realized that she was judging Erica wrong. She must have come to her senses and realized she had made a mistake in giving Jordan up.
"Everyone makes mistakes," she thought, and Erica was only human. With that resolution, she decided to allow Erica to spend time with her son. After all, she seemed like a good woman.
"Would Saturday be a good day to spend time with Jordan?" Teresa asked Erica during the call. "It is my off day, and it would be perfect as we can all get to spend time together."
"Saturday's perfect for me," Erica answered. "Send me your home address, and I will be there."
Saturday came, and Erica knocked on the door of the address Teresa had given her.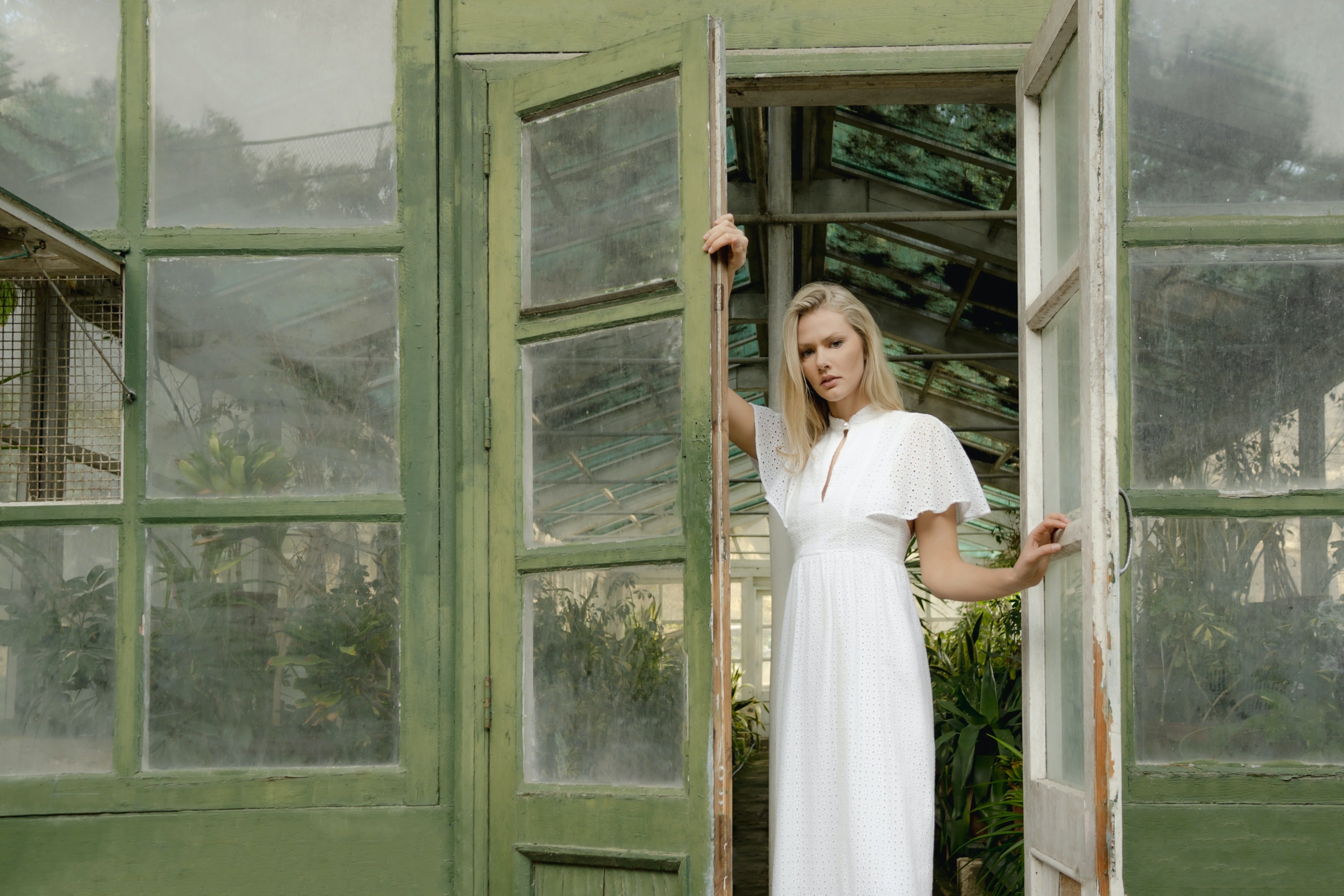 For illustration purposes only. | Source: Pexels
"You must be Erica, Jordan's mom," Teresa asked as soon as she opened the door.
"Yes, yes, thank you for having me," Erica answered as she followed Teresa into the house. "I couldn't wait to see my baby. He must be all grown now!"
As they entered Jordan's room, Erica shrieked with excitement, and Jordan, who had already been notified about his birth mother coming to see him, looked hesitant at first but slowly warmed up to her and hugged her.
Soon they were laughing and running around, and Teresa was happy that they had connected so fast. They enjoyed a beautiful morning together, snacking on this and that as Teresa filled Erica in on the years of Jordan's life she had missed.
After a while, Teresa's cell phone rang, and she went into another room to pick up the call. It was her colleague on the other side of the line. "Teresa, please check Channel 5, there is a show about moms raising kids with disabilities, and they stand a chance to win big from shooting!" Her colleague screamed at her.
She immediately switched on the TV, even as her colleague continued to shout on the phone, "Could it be the reason Jordan's birth mother wanted to reconnect with him?"
Teresa went into a panic and shot into Jordan's room, only to find the door open. She started screaming Jordan's name, but when she ran to the living room, she noticed the front door was wide open. "She took him! She took him!" Teresa shouted, not believing how vulnerable she had been.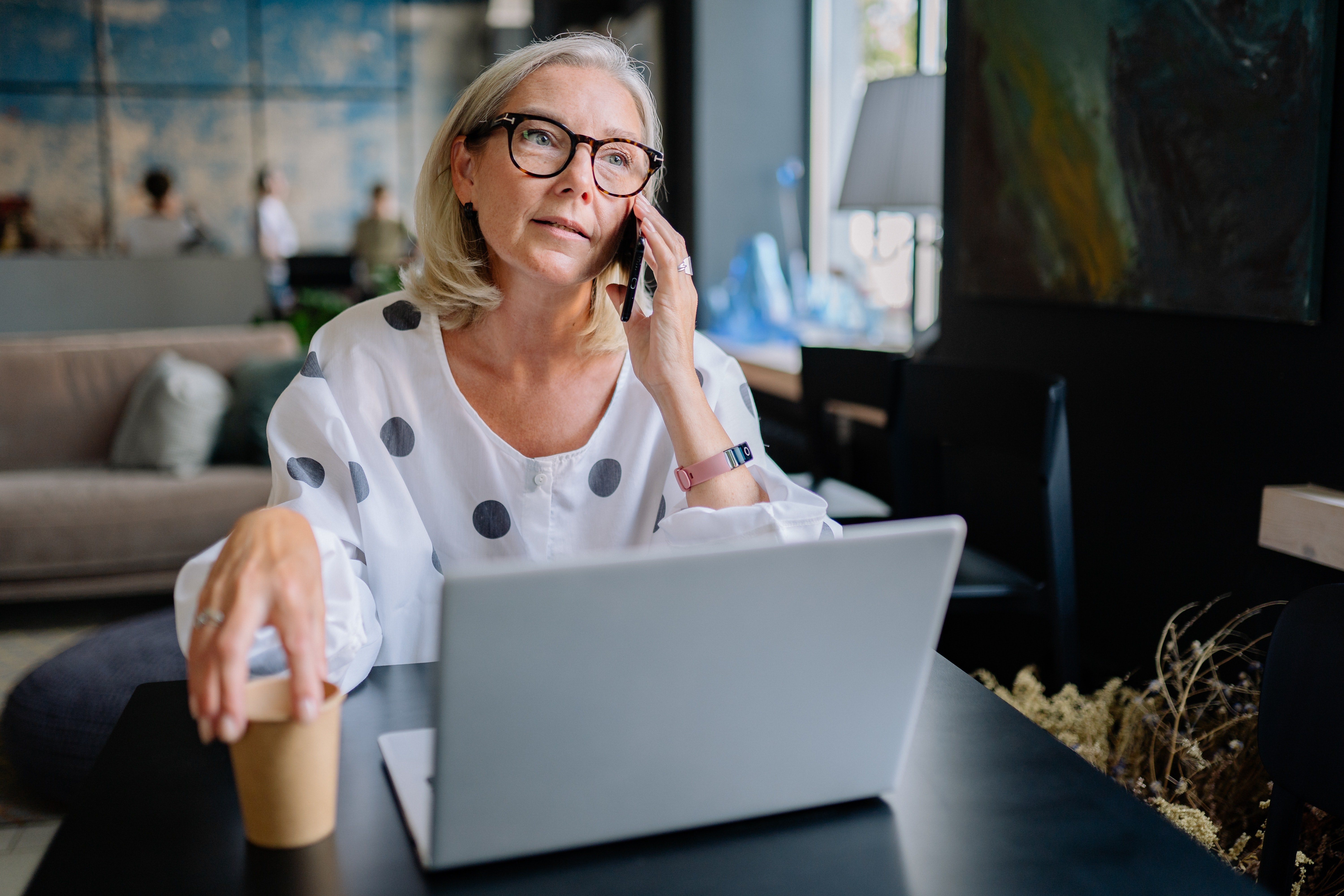 For illustration purposes only. | Source: Pexels
She ran outside and saw Erica's car disappearing in the distance. Without a second thought, she jumped into her ex-husband's car and drove after Erica. She was acutely aware that she did not have a driver's license but was too desperate to care.
She would have her son back, and nothing would stand in her way. Well, except for the police, who stopped her short only a little distance after joining the highway.
"Catch that woman! She drove away with my child! Please go after her!" she tried pleading with the policemen.
Unfortunately, it was too late, and Erica was long gone. The policemen wanted Teresa to go to the station for driving without a license, but Teresa did not care. All she wanted was for them to catch Erica.
"Please, please, I'm begging you, catch that crazy woman! She has my child!" she cried desperately.
Finally, the policemen asked her to pay a fine so she could be released, but she had left so quickly that she did not carry any money with her. She had to beg her colleague to pay the fine for her.
She would fight for her son, whatever it took. The next day, the police officers arrested Erica. A few days later, Both Teresa and Erica were summoned to court. To Teresa's surprise, a surprise witness — Jordan's grandfather — asked the court to grant Teresa custody as she would care for his autistic grandson better than his biological mother.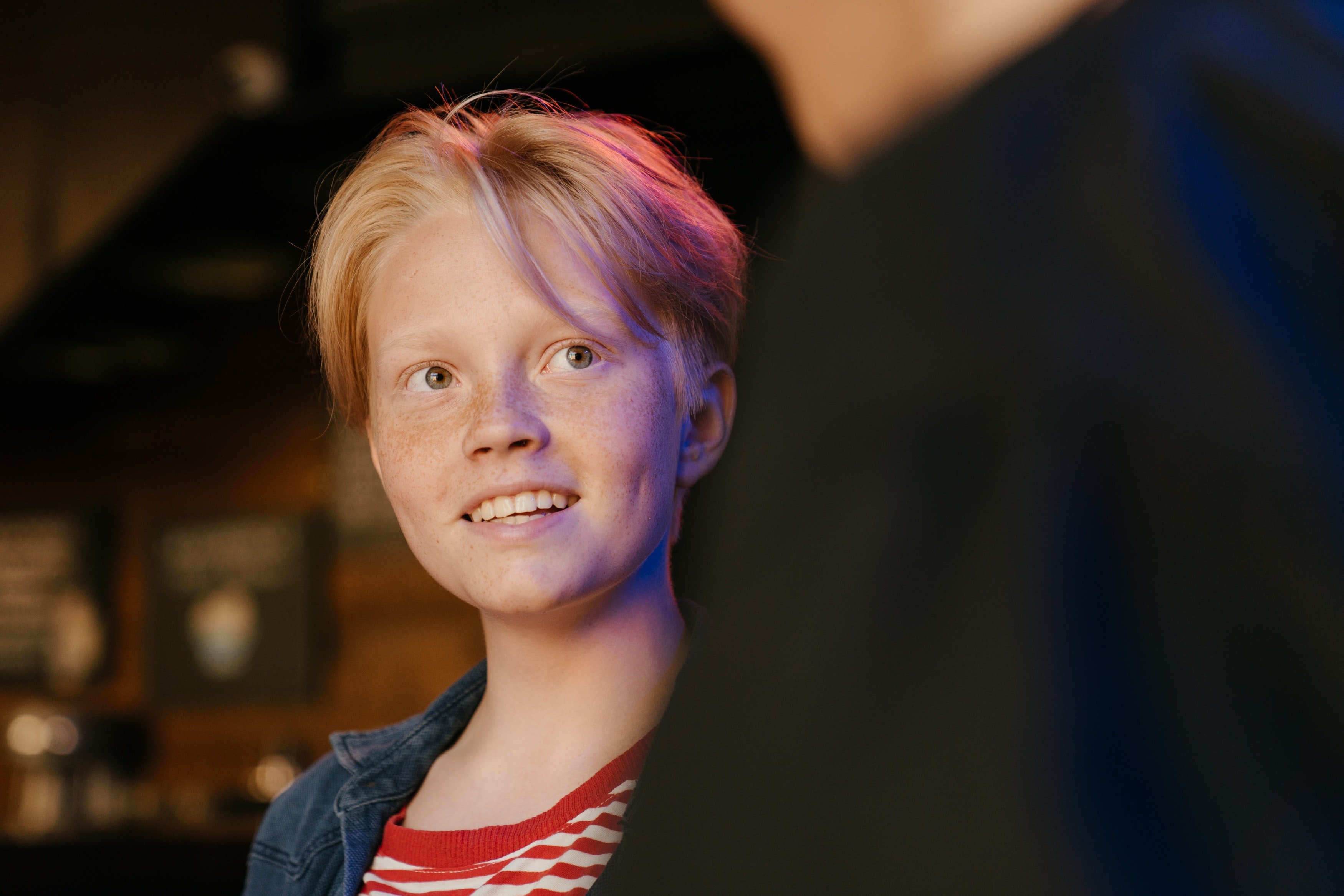 For illustration purposes only | Source: Pexels
Teresa could not believe it. Jordan's grandfather was vouching for her instead of his own daughter. The court eventually granted Teresa custody of 12-year-old Jordan.
Teresa and Jordan were happy to be reunited. Jordan felt much safer with Teresa than he did with his birth mother.
A day later, Teresa woke up to a knock on the door. She opened it to see Jordan's grandfather on the porch.
"Sorry to barge in on you like this. We never got to talk after the court session," he said, extending a hand in greeting.
Confused, Teresa shook his hand. "Oh, please do come in." Initially, she was a bit skeptical, but as Ted explained, she became a little more relaxed.
He told Teresa that for 12 years, Erica had lied that she was abroad with her son, so she could not bring him to visit his grandparents. He was devastated to find out that she had been lying all along. He then offered to help Teresa raise Jordan.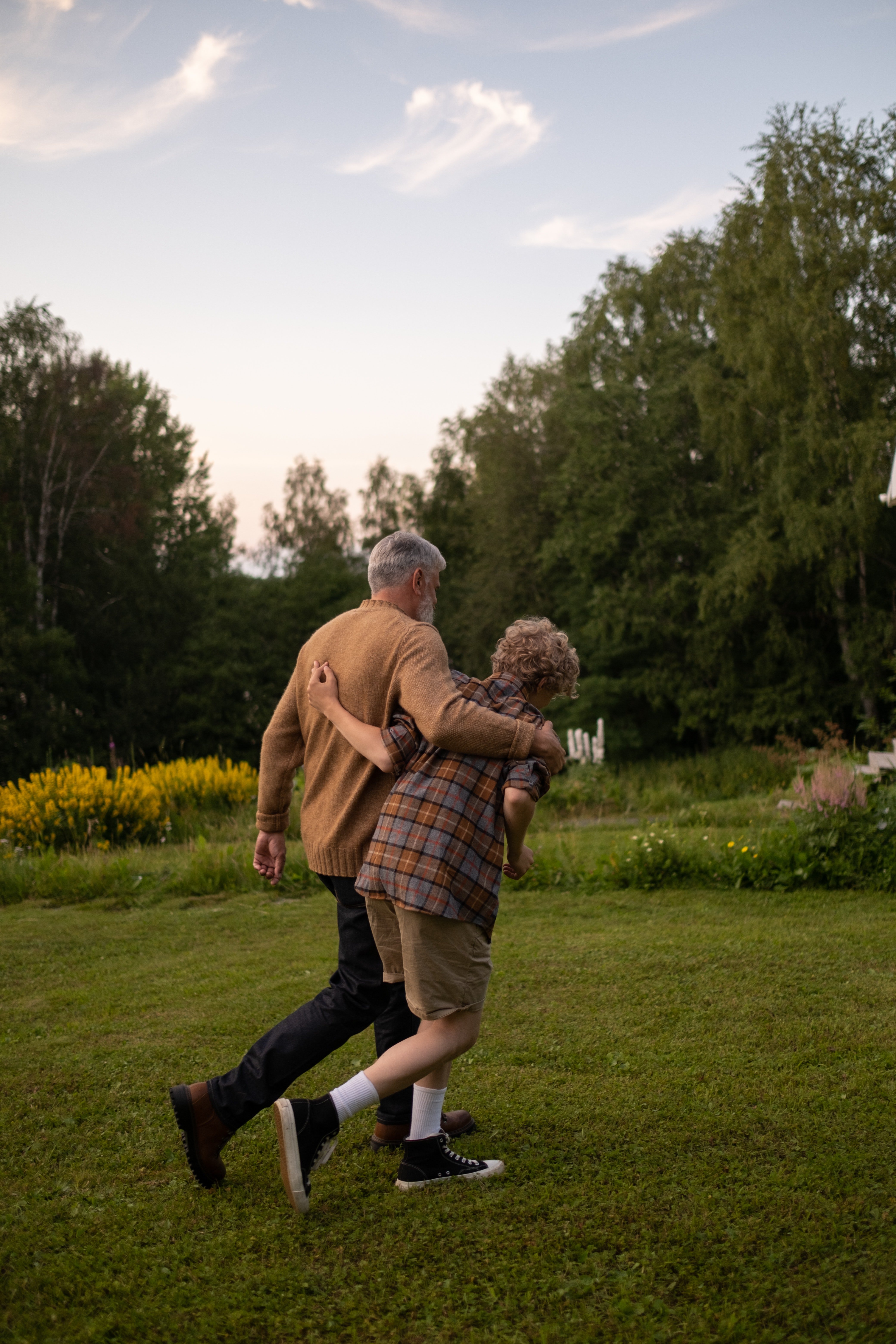 For illustration purposes only. | Source: Pexels
What can we learn from this story?
Sooner or later, the truth always comes out. Erica pretended to want her son back so she could benefit from him, but the truth about her true intentions eventually came out.
Real parents are not always biological parents. Nurse Teresa loved and cared for Jordan more than his own birth mother.
Share this story with your friends. It might brighten their day and inspire them.
If you enjoyed this story, you might like this one about a young guy who adopts his girlfriend's newborn baby, only for his rich parents to get lawyers the next day.
This piece is inspired by stories from the everyday lives of our readers and written by a professional writer. Any resemblance to actual names or locations is purely coincidental. All images are for illustration purposes only. Share your story with us; maybe it will change someone's life. If you would like to share your story, please send it to info@amomama.com.
Subscribe if you like this story and want to receive our top stories!