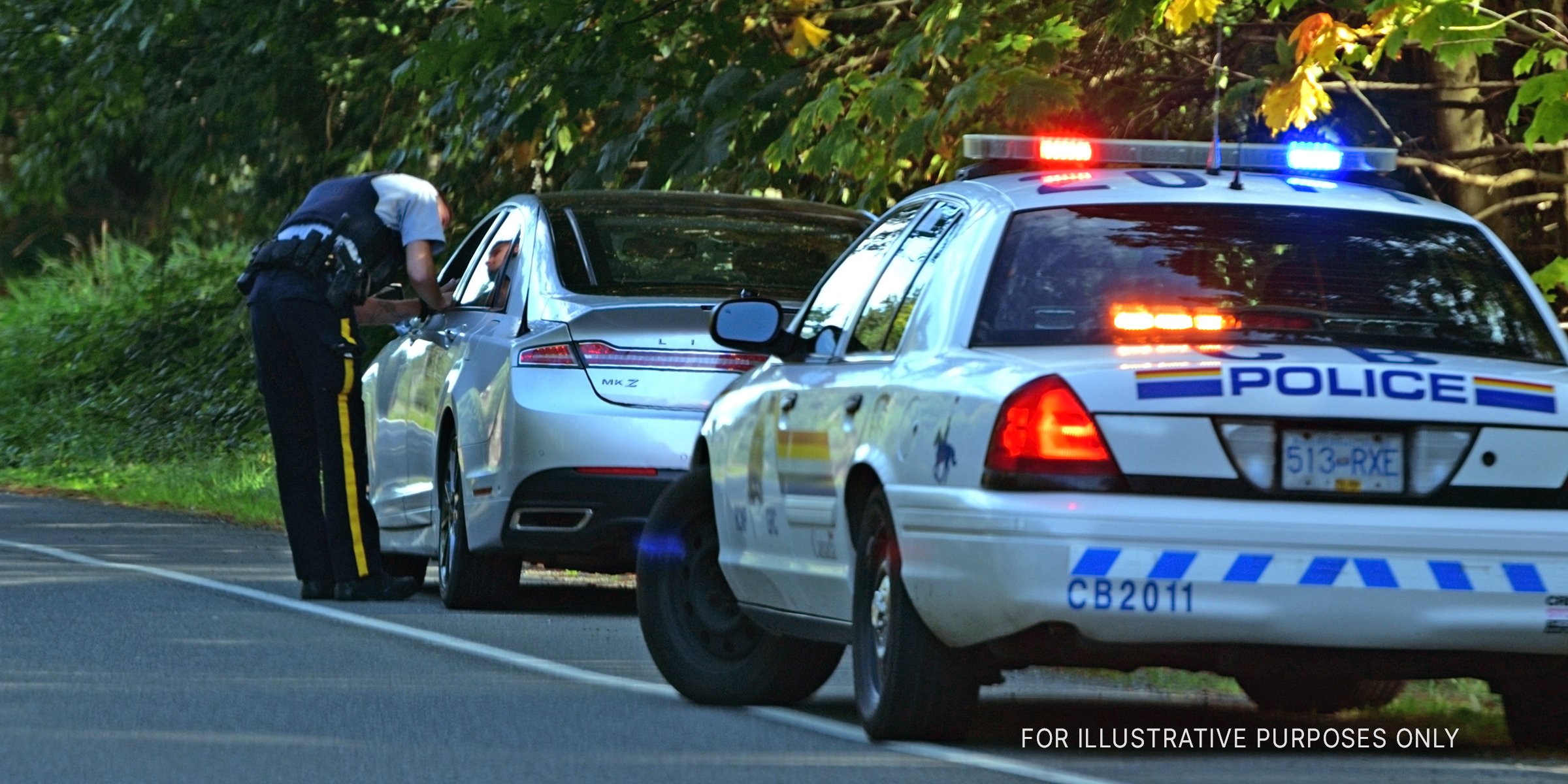 Shutterstock | A police officer speaks to a car driver through their open window
Policeman Realizes Driver Is in Trouble When He Tearfully Begs Not to Open Boot – Story of the Day

Steven barely contained his tears as he stared out the window at the policeman who'd pulled him over. His daughter's life was on the line, and his only hope of saving her was to get rid of this nosy cop.
"We should do this again when Mom gets home from her business trip, right?" Steven grinned down at his teenage daughter, Carla.
"Definitely!" Carla replied. "She'll love the performer with the poodles."
Father and daughter exited the carnival. They'd had a great day and planned to spend their Saturday evening watching a movie. They had a friendly argument about which movie to watch as they approached the car.
"Spy movies are lame, Dad," Carla said. "I want to watch a comedy or the newest superhero movie."
Steven sighed. "Not another superhero movie. What about an action movie?"
"Change of plans. Neither of you will be watching movies tonight," said a man with a gruff voice.
Steven turned toward the voice and looked into the barrel of a gun.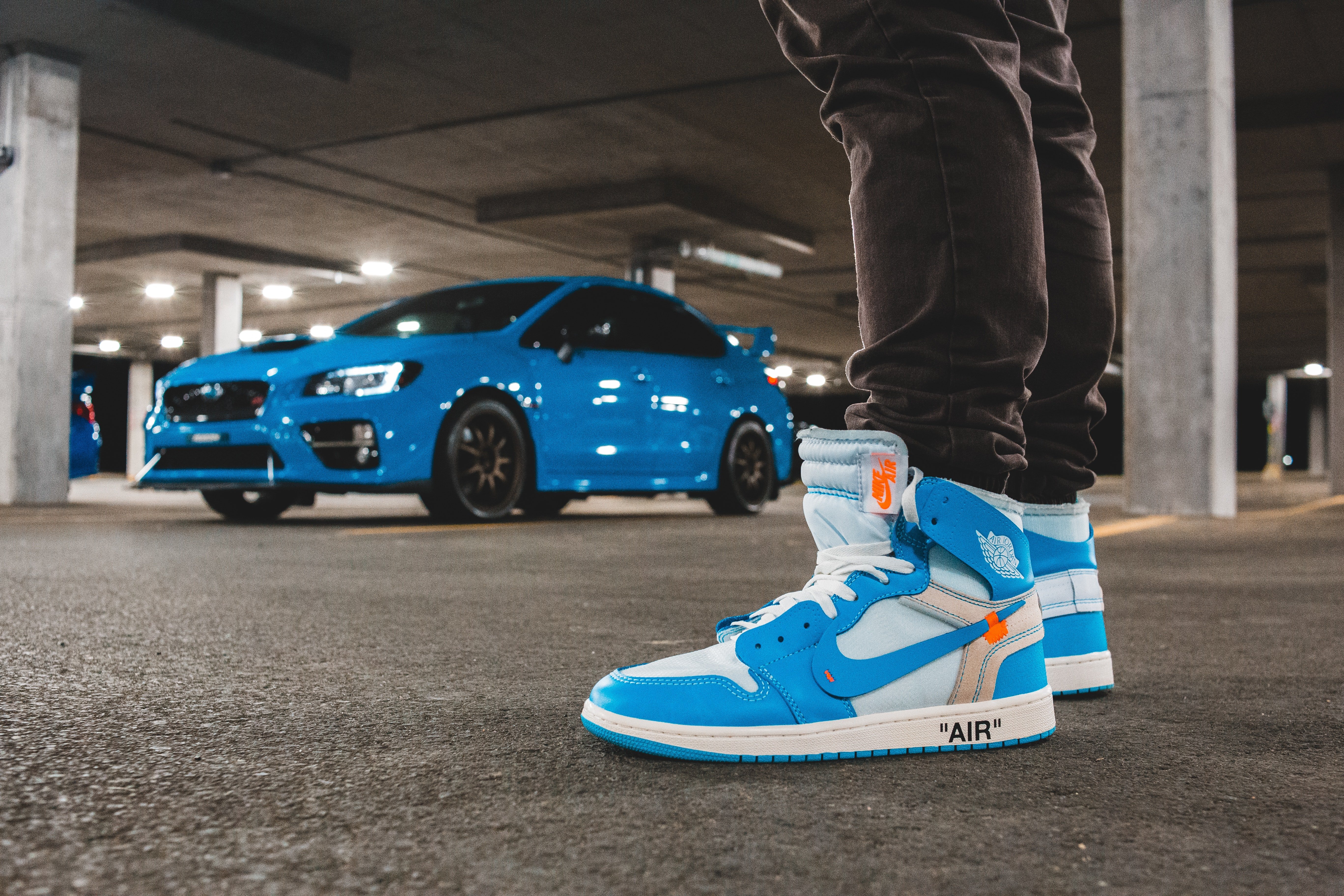 FOr illustration purposes only | Source: Pexels
The strange man grabbed Carla. "We're going for a ride, just the three of us. You," he gestured to Steven, "get behind the wheel."
Steven's heart thumped like a drum. He met Carla's gaze and saw how frightened she was, but what could Steven do? The man had a gun.
"You can have the car," Steven said.
"I don't want your car." The man opened the back door and shoved Carla inside.
"I need a ride home, to Baltimore. Take me there and I'll let you and your daughter go. Refuse, and you'll never leave this parking lot alive."
"Okay." Steven raised his hands. He had no option but to comply with the threatening man, so he climbed behind the wheel and started the car.
"There we go, nice and easy," the gunman said from the back seat. He told Steven the address where he should go in Baltimore. "And remember, so long as you do what I say, nobody is going to get hurt."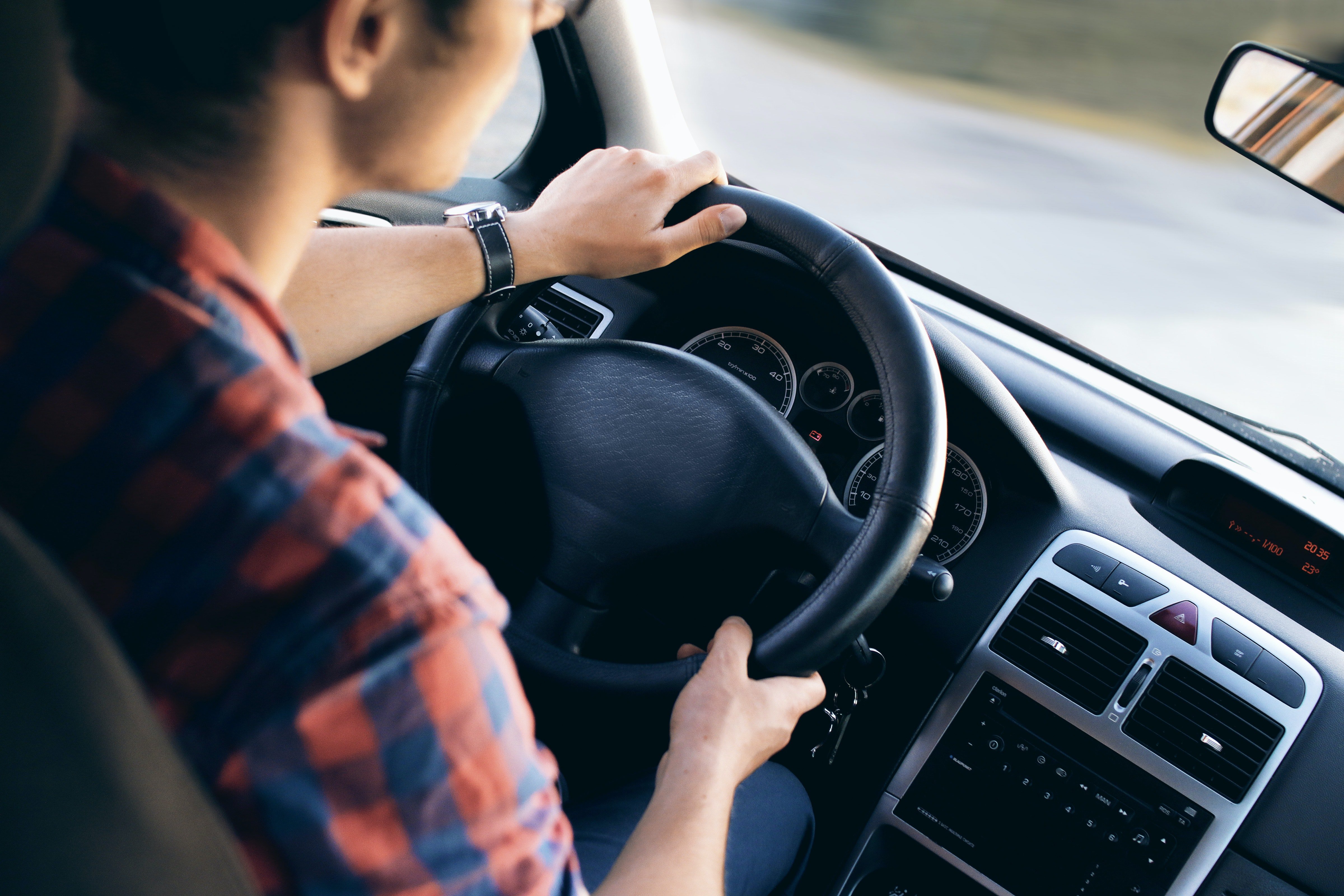 For illustration purposes only | Source: Pexels
Steven's hands were slick with sweat as he navigated through Washington, DC. He avoided the most congested roads and soon was on the road to Baltimore. It wasn't far, and he hoped he'd soon be able to drop this crazy man off and escape with Carla.
God, he couldn't believe this was happening! Steven looked into the rearview mirror, and his heart clenched at the sight of Carla's fear-stricken face. She'd barely made a sound all this time, but Steven could see she was on the verge of tears.
Steven swore when he turned his gaze back to the road ahead. The police had set up a roadblock!
"Pull over," the gunman said. "I didn't get this far just to be caught by the cops."
Steven quickly complied. He was almost overcome by joy. The man was leaving, and now he and Carla would be safe.
The gunman had other plans. Once Steven pulled over, the man ordered him to open the trunk.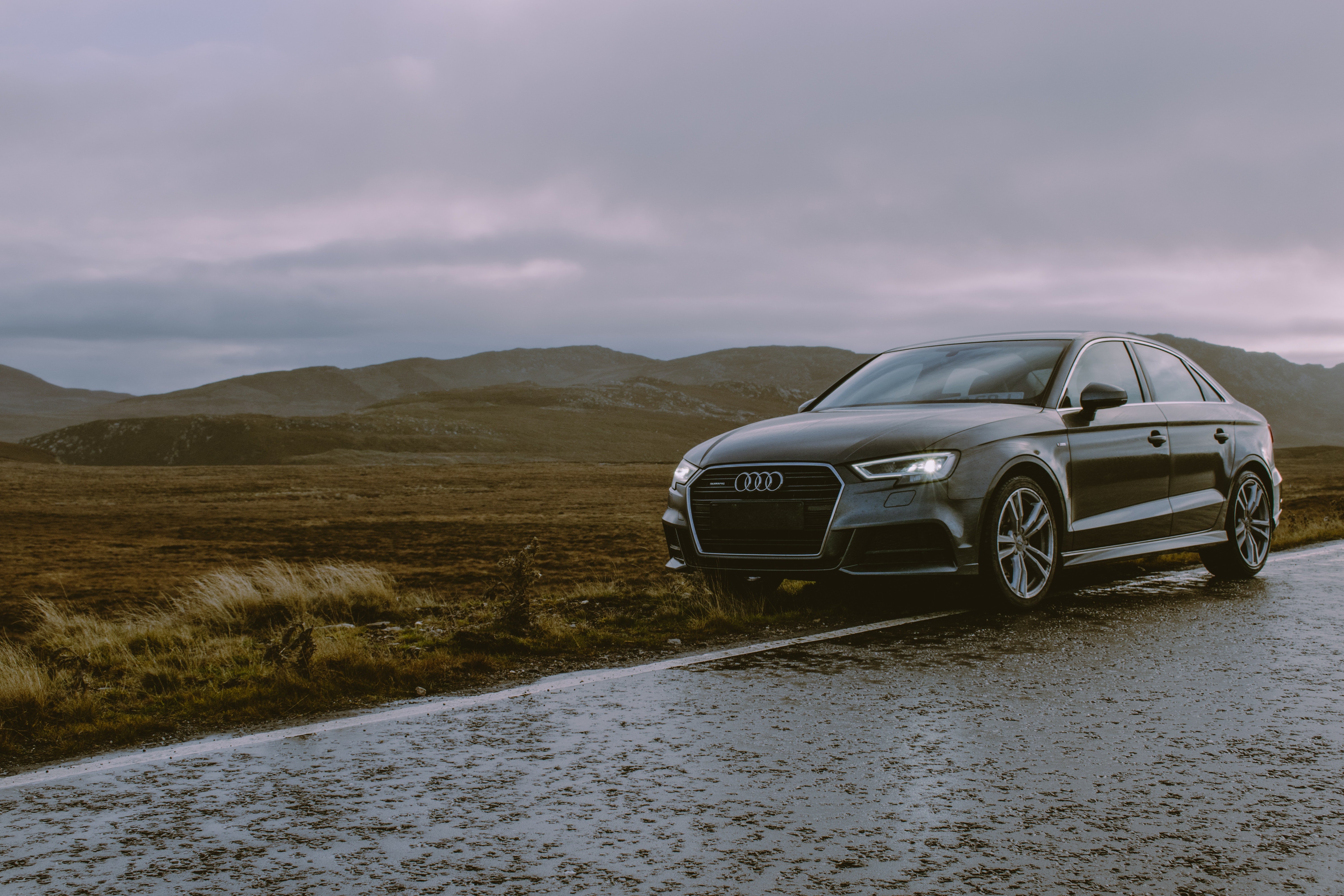 For illustration purposes only | Source: Pexels
"Me and your girl will ride in the trunk from this point, where it's nice and safe." The gunman glared at Steven.
"If you do anything stupid, like signal those cops, I'll kill your daughter."
"Please!" Carla whimpered.
She looked pleadingly at Steven, but what choice did he have? The gunman was insane, a hardened criminal, or both. He didn't want to lock his daughter up in the trunk with him, but if he refused... Steven didn't even want to imagine what would happen then.
"Be strong, Carla," Steven said as he popped the trunk. "Everything will be okay."
Carla's face crumpled as she finally gave in to her fear. Her shoulders heaved as she began to sob. Steven reached for her, but the gunman pointed the gun at him.
"Back off," he barked. "Nothing's going to happen to her unless you mess up."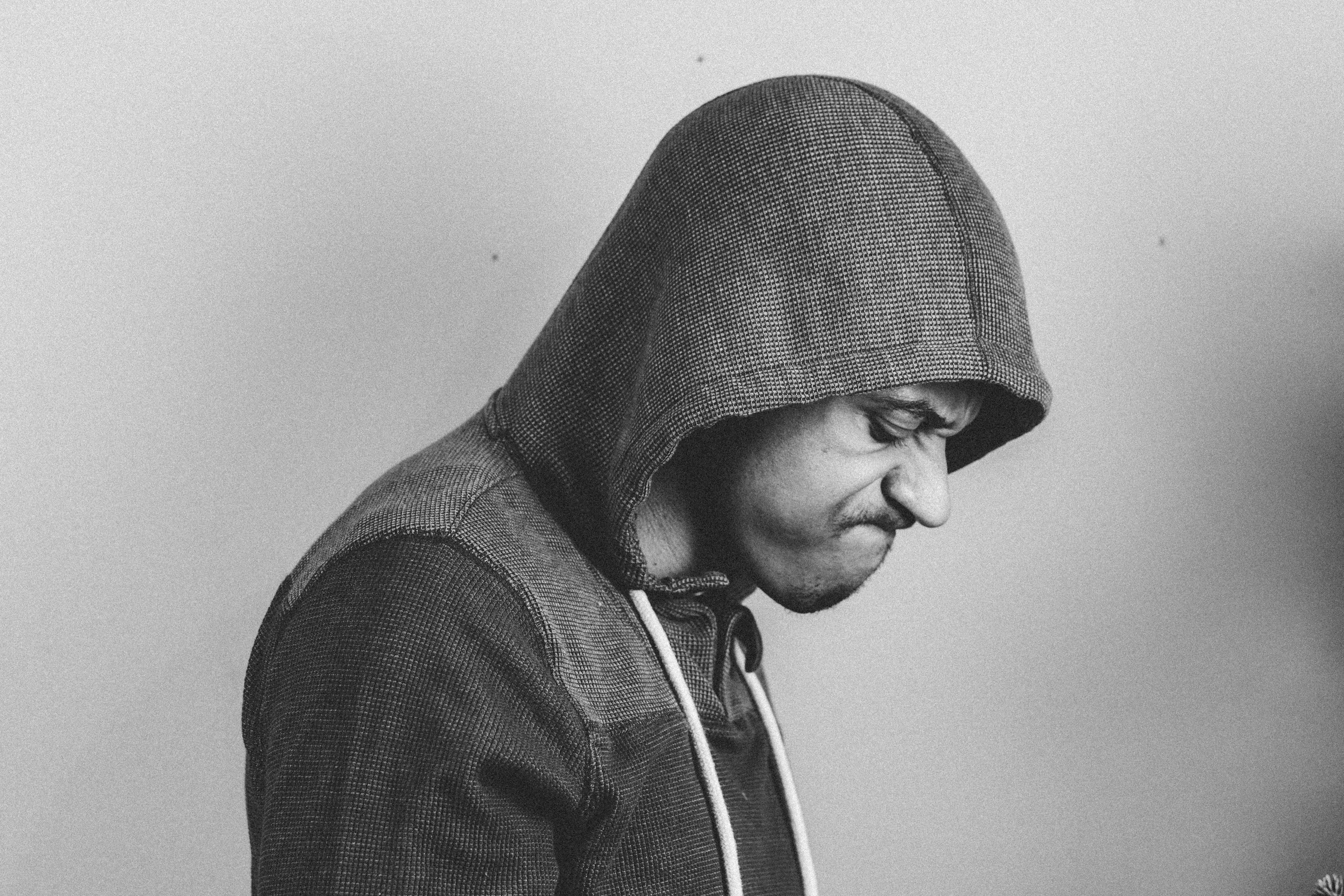 For illustration purposes only | Source: Pexels
A few minutes later, Steven drove toward the roadblock with a prayer on his lips.
"Don't pull me over, don't pull me over," he muttered.
The cop standing in the road waved at the car two places ahead of him to carry on driving. The cop also waved through the next car. Steven was beginning to think he and Carla might survive this night, but then the cop waved him off to the side.
"I was going to let you go, but now you got the cops involved."
For a few desperate seconds, Steven considered ramming his foot down on the gas and speeding away. Then common sense kicked in. He wouldn't get far if he tried to escape the cops, and the crazy gunman would instantly know something was wrong.
Steven pulled over, and a moment later, a different policeman appeared at his window. Steven had already taken his license and registration papers out and thrust them toward the policeman before he could ask for them.
"Looks like you're in a hurry." The policeman looked at him suspiciously.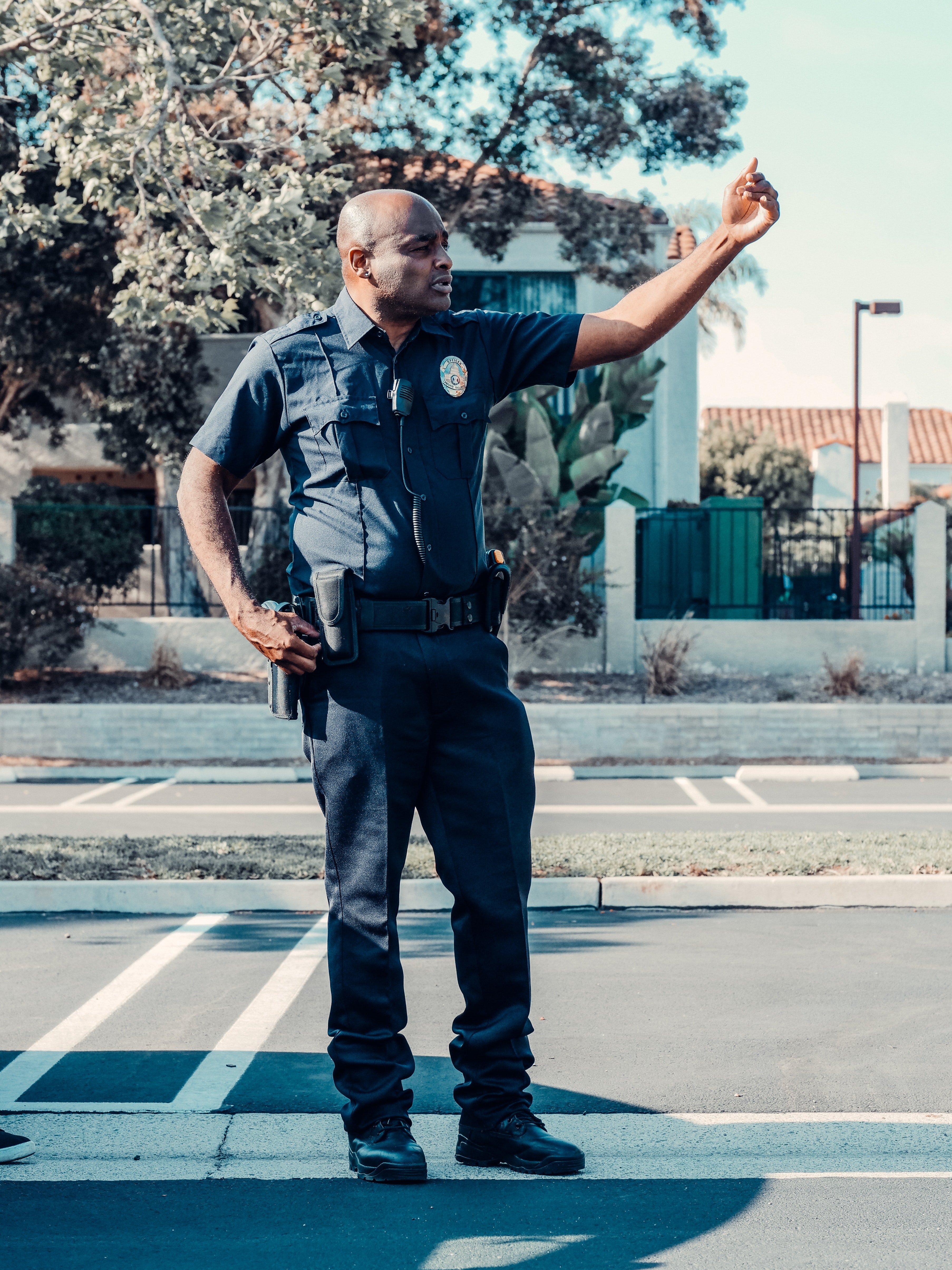 For illustration purposes only | Source: Pexels
"Just trying to get home, officer."
"Well, this shouldn't take long, sir." The policeman glanced through his papers. He then peered into the backseat. "Everything seems fine so far. Open the trunk, and you'll soon be on your way."
Steven's mouth dried up. He cleared his throat and tried to think of a convincing reason to refuse the officer's request. The gunman could probably hear everything from the trunk, and Steven would have to choose his words carefully.
"Sir? Is everything okay?"
Tears spilled from Steven's eyes and ran over his cheeks. "Please, no," he whispered. "I...I..."
The officer was alert now. He glanced at the car thoughtfully as a second officer appeared behind him.
"Open the trunk, now!" The second officer ordered.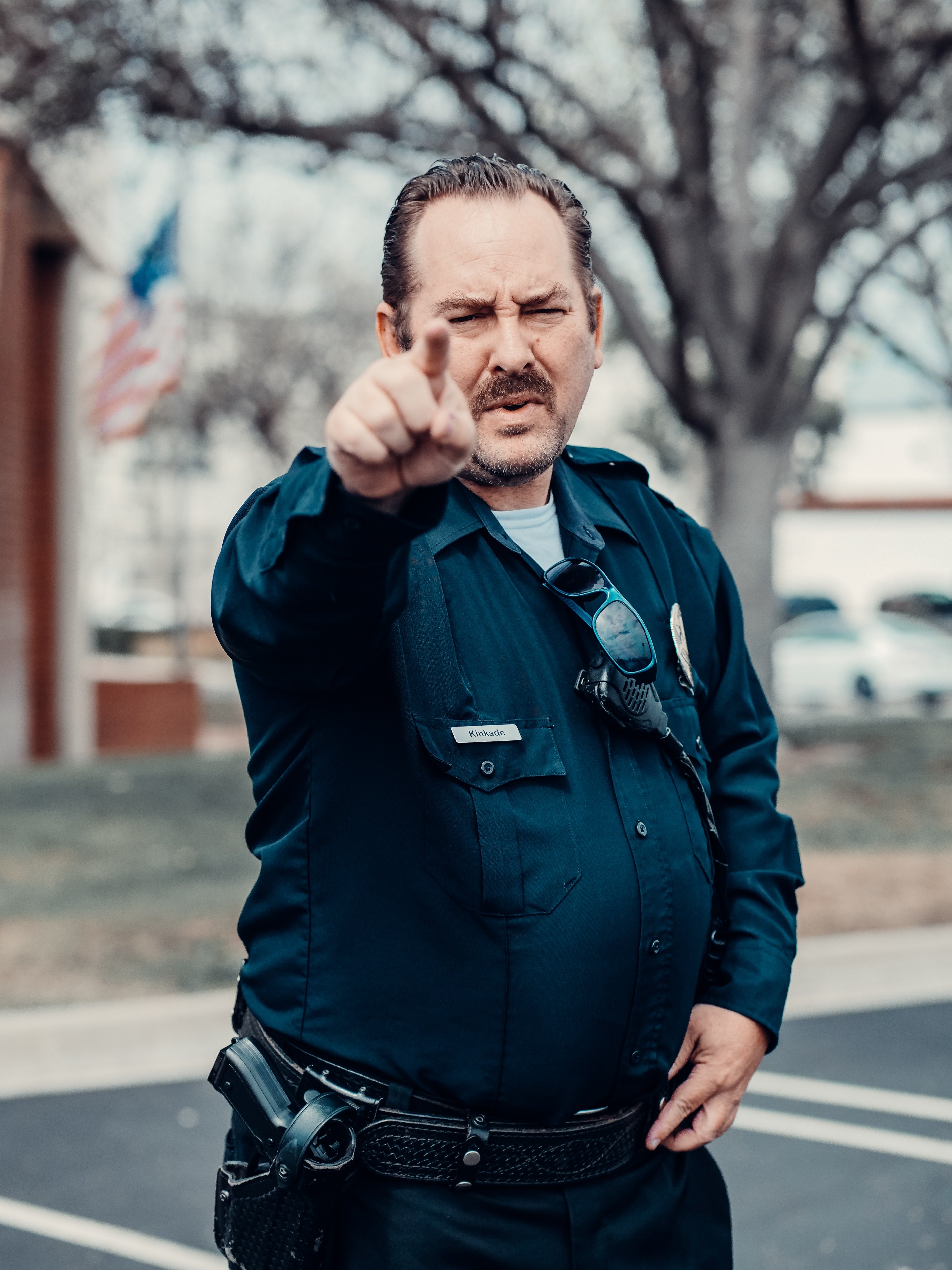 For illustration purposes only | Source: Pexels
Rick had served as a police officer for ten years. His hard work and good instincts earned him several promotions during that time. Right now, his instincts told him something was very wrong with the man crying in the car.
He raised his hand and signaled to James, his fellow officer, to keep quiet. He then took out his notebook and wrote down a message for the driver: 'Is somebody in the trunk?'
The driver whimpered as he read the note. It was all the confirmation Rick needed, but he still waited for the man to write his reply.
'Yes,' he scrawled beneath Rick's question.
Rick wrote another two questions: 'Is the person armed? Is there somebody with them?'
The man's shoulders shook, and he started crying in earnest once he read Rick's note. He nodded and wrote down, 'He has my daughter.'
For illustration purposes only | Source: Pexels
"We need to follow protocol," James said. "Pop the trunk and arrest whoever is in there."
Rick shook his head.
"The situation is too volatile and there are too many unknown factors. Whoever is in there has a hostage. We can't risk her getting hurt."
"Then what do we do?"
Rick thought hard. This was a difficult situation, and he could only think of one solution. He quickly explained his plan to James. The younger police officer frowned and shook his head.
"You can't do that," James said. "It goes against protocol, and you don't even know this guy is telling the truth. It could all be a lie."
"I believe him," Rick replied, "and this the only plan we've got. Alert dispatch of my orders."
Rick leaned in close to the driver. "Sir, I'm going to get into the car with you. Right now, I ask that you continue to follow the man's instructions and trust us to help you. My partner will follow us."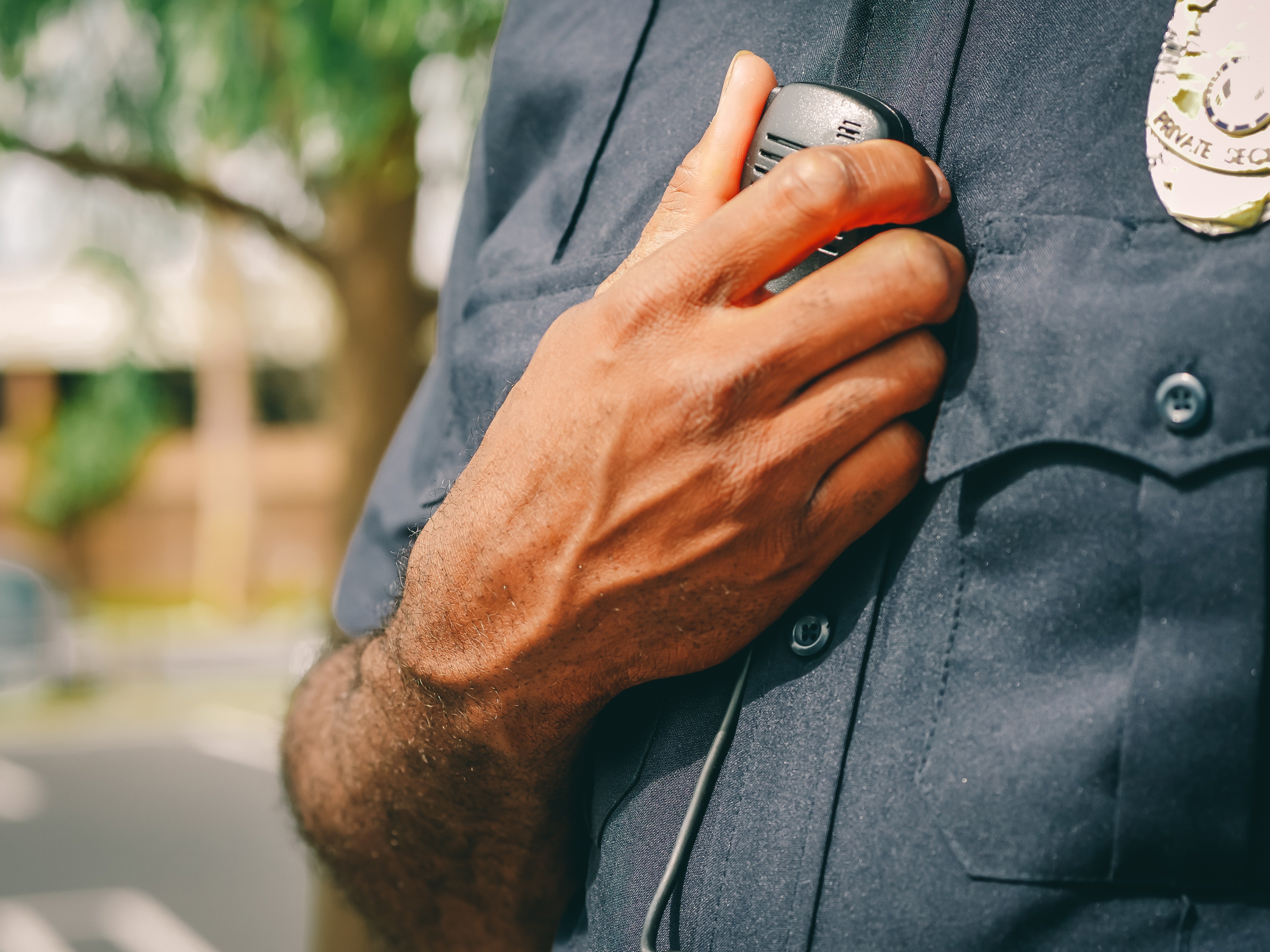 For illustration purposes only | Source: Pexels
Rick climbed into the passenger seat and signaled the man to continue driving. He pulled away, and they drove in silence. Rick was alert the entire time. Once or twice, he heard muted shuffles and whimpers from the trunk, but it didn't seem like the man there had caused any harm to the driver's daughter yet.
As they entered the Baltimore suburbs, Rick thought over the next stage of his plan. This was the part where the situation might turn dangerous very fast. He needed to be careful if he was going to resolve this mess without letting anyone get hurt.
Rick glanced at the driver. The man was a mess. He worried that the driver might take some risky action to save his daughter. Unfortunately, Rick couldn't even calm the man down because the armed man in the trunk might hear it.
A few minutes later, the driver turned into a driveway. The house was dark. The driver signaled to Rick, and he nodded. This must be the place where he was supposed to stop. Rick and the driver exited the vehicle, then Rick signaled to the man.
Rick lowered himself to the ground and climbed under the car. He drew his service weapon and tilted his head to see the gunman's feet once he climbed out. The hair on the back of his neck prickled as he watched the driver circle around to open the trunk. Rick knew his timing would have to be perfect.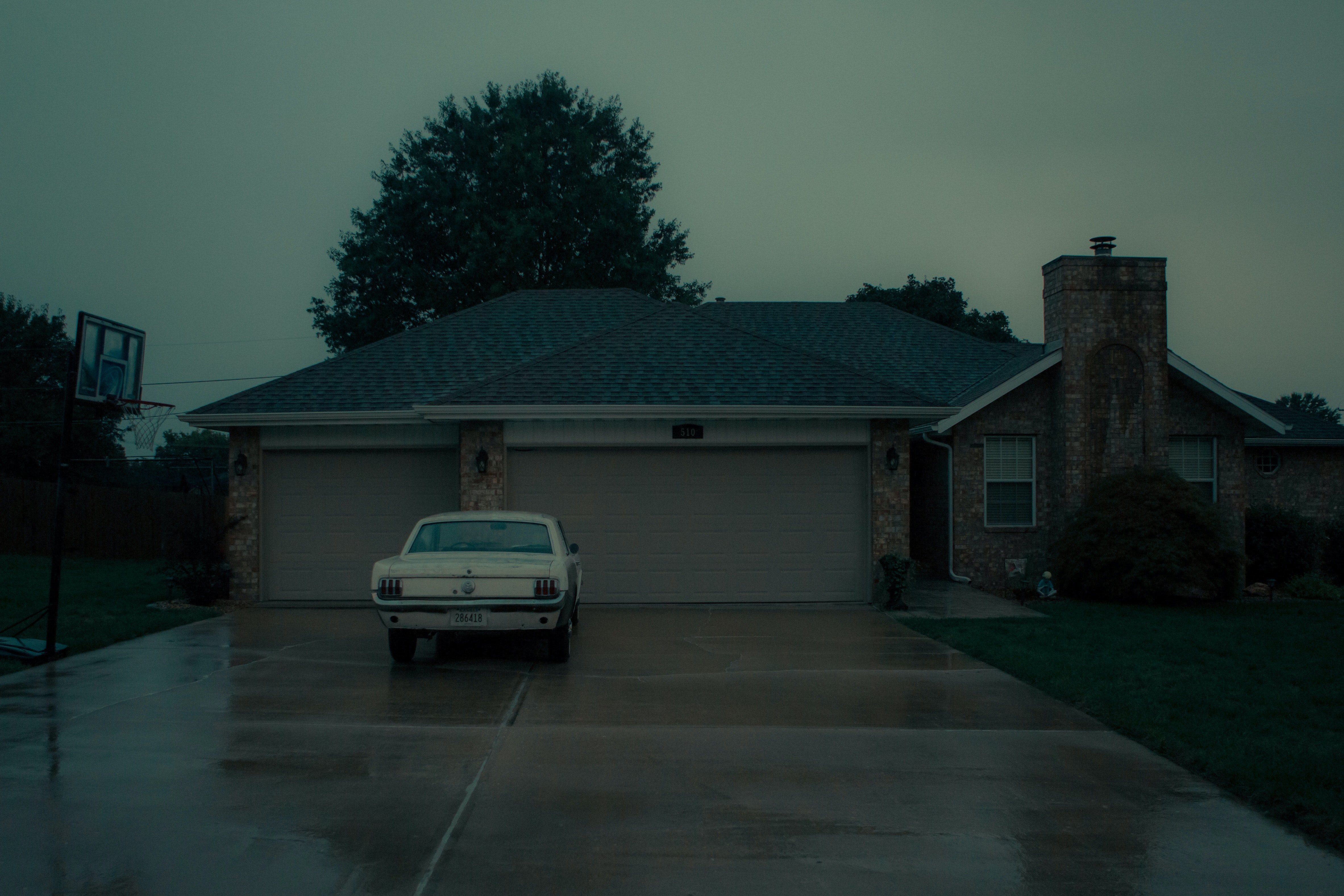 For illustration purposes only | Source: Pexels
Steven's fingers shook as he popped the latch on the trunk. He was terrified of what he might find in there and what might happen next. The gunman burst out when the trunk was open and dragged Carla out behind him.
The look on his daughter's face broke Steven's heart. Her cheeks were streaked with tears, but her eyes were glazed over now, as though she'd shut down.
"I did what you asked," Steven said, "now let her go."
The gunman sneered.
"How stupid do you think I am?"
Steven looked on in horror as the gunman tightened his grip on Carla and wheeled around. He held his gun ready to fire as he studied the area.
"Come out, whoever you are," the gunman called. "I heard two doors slam shut when we stopped. If this moron's here then that means another moron is hiding somewhere."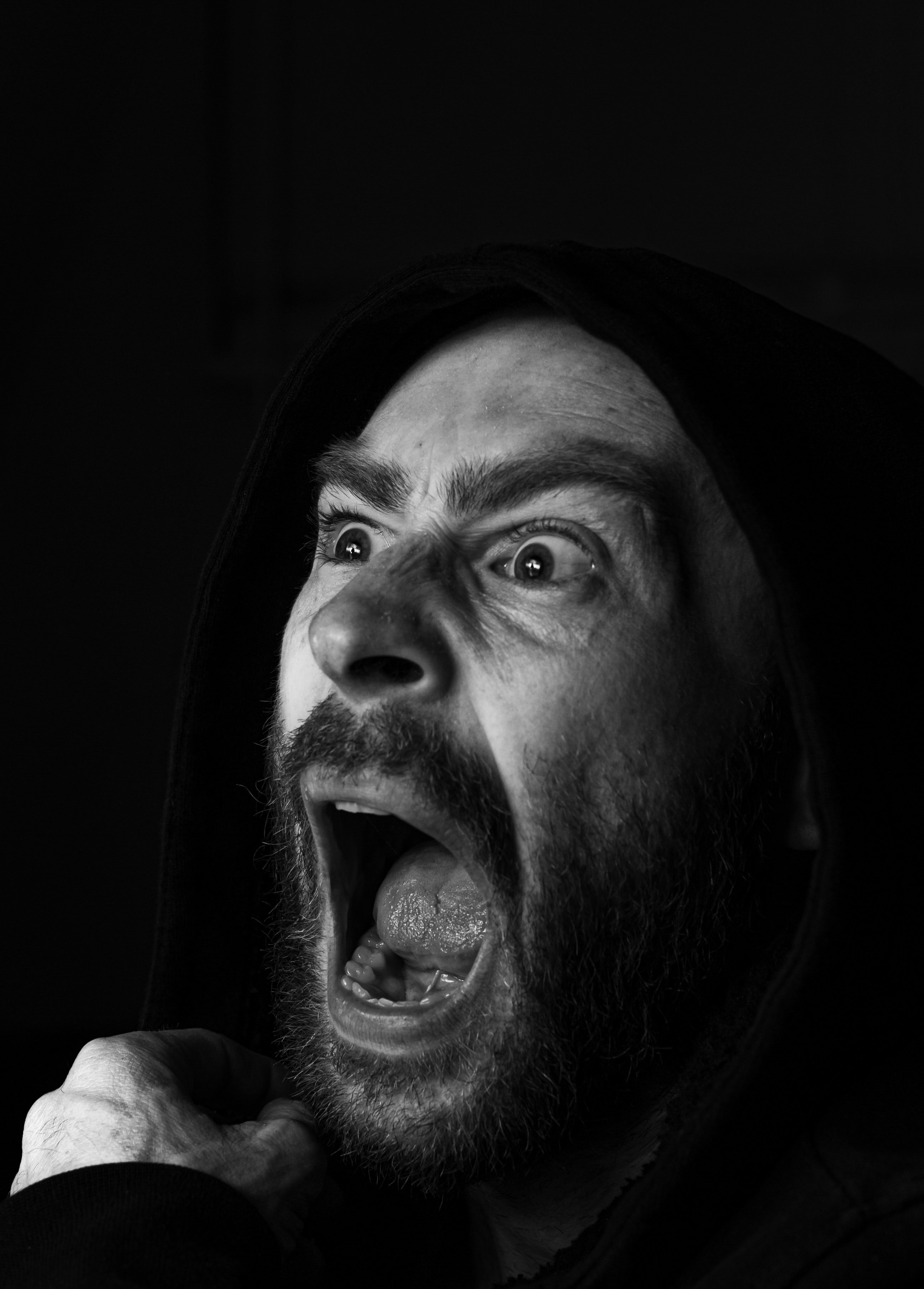 For illustration purposes only | Source: Pexels
"No, there's nobody else here," Steven said. "That was me. I closed the door twice because I didn't do it properly the first time."
"Liar!" The gunman raised his weapon. "If your friend doesn't come out, your daughter gets it."
Steven felt the world crumbling around him. His situation was impossible. There were no correct choices here. He was starting to think that nothing he did would save Carla. His daughter would die, and he'd have to watch it, knowing he was helpless to save her.
"Okay," the policeman called from his hiding spot beneath the car. "I'm going to come out nice and slowly. Just keep calm."
Steven watched the gunman's eyes widen as the policeman emerged. Then he tightened his grip on the gun, and his face hardened into a scowl.
"You got the police involved?" he said. "That was a big mistake."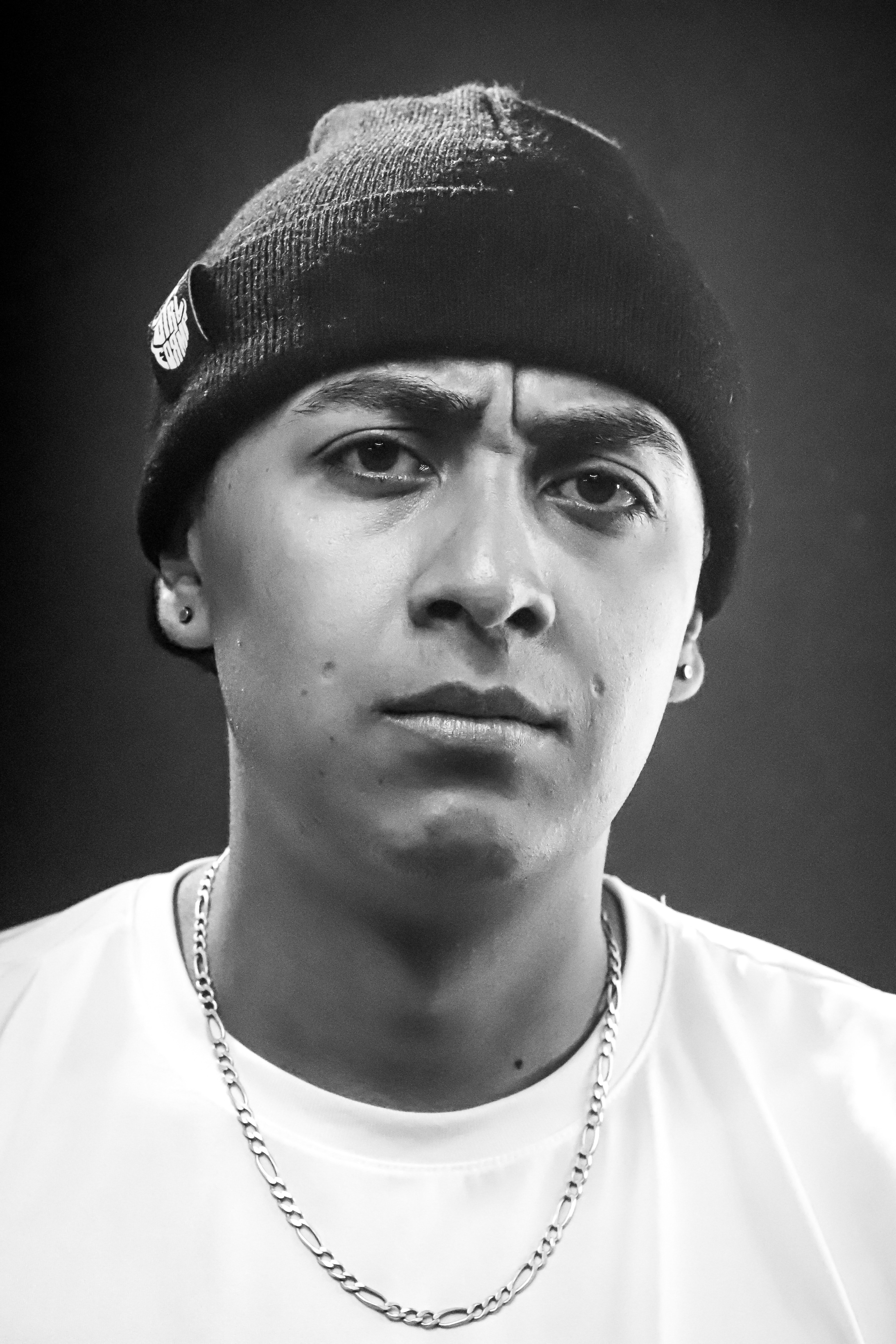 For illustration purposes only | Source: Pexels
The gunman herded Steven, Carla, and the policeman into the house through a door that opened into the kitchen. The gunman then rummaged through the drawers with one hand while keeping his sight trained on the trio. Eventually, he pulled out a package of cable ties and secured the trio to the dining room chairs.
"You ruined everything, man," he said as he tightened Steven's bonds. "I was going to let you go, but now you got the cops involved. I ought to pop you."
"Your life is over if you do that," the policeman said.
"My backup will be here any minute."
The gunman let out a cry of rage. He shoved the policeman so hard that he fell over in his chair then the gunman raced out of the kitchen.
"Are you okay?" Steven asked the policeman.
Before he could reply, the hostages heard a loud crash echo through the house.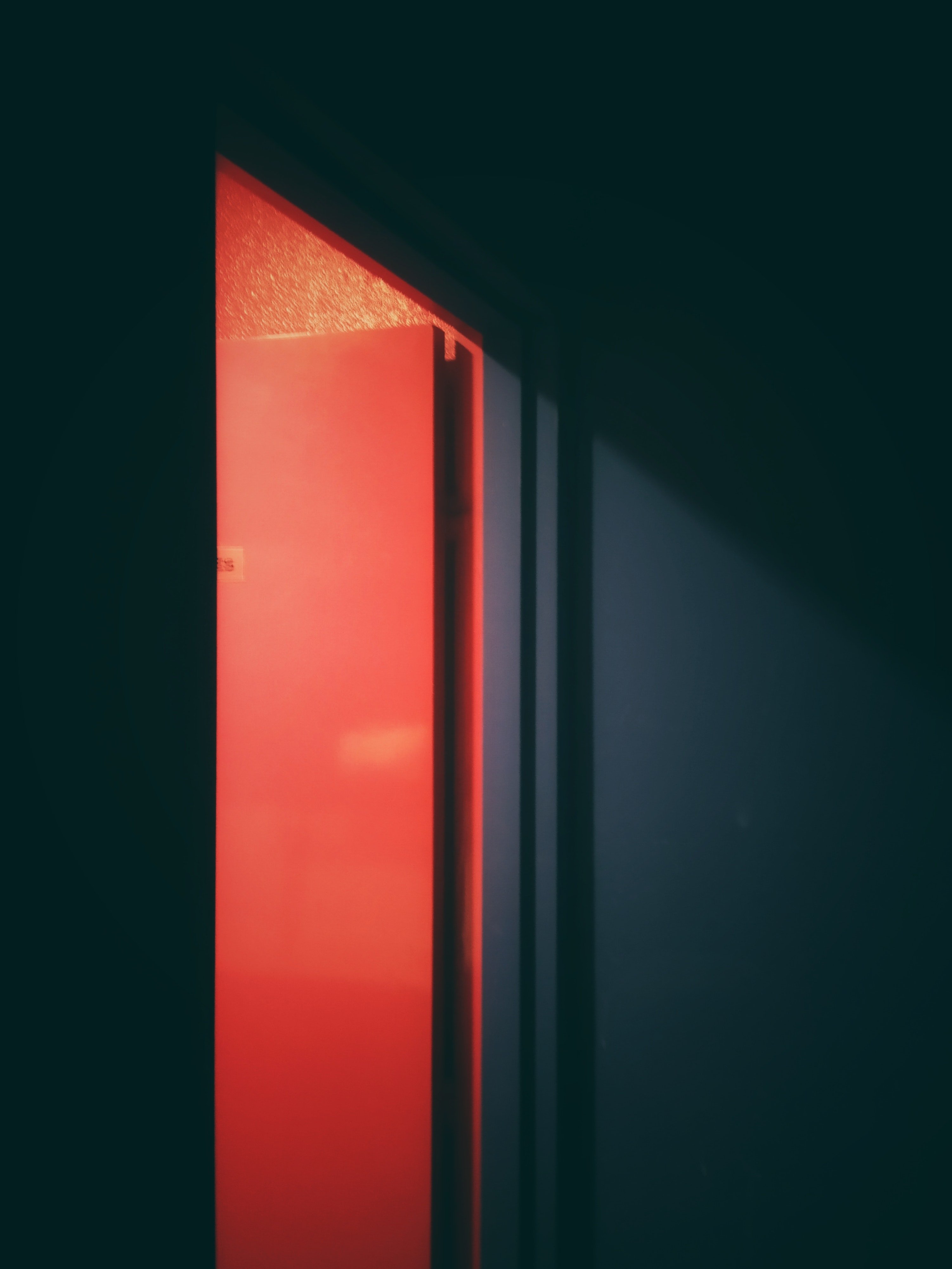 For illustration purposes only | Source: Pexels
Steven thought his eyes must be deceiving him when an elderly lady brandishing a shovel entered the kitchen.
"More intruders! I'll knock your heads just like I did to your friend," she cried and rushed toward them with her shovel held high.
"No! We're hostages," Steven yelled. "This man on the floor is a police officer."
The elderly lady lowered her shovel and peered at the policeman. Once she saw Steven was telling the truth, she quickly untied them all. While Steven embraced Carla, the old lady led the policeman to the gunman she'd knocked unconscious. Rick immediately removed his gun and handcuffed the man.
While they waited for Rick's backup to arrive, the elderly lady told them she'd recently moved into the house. She'd purchased it cheaply because it belonged to a thief imprisoned for life. Rick then revealed that the roadblock was to try to apprehend a man who'd escaped from a courthouse holding cell.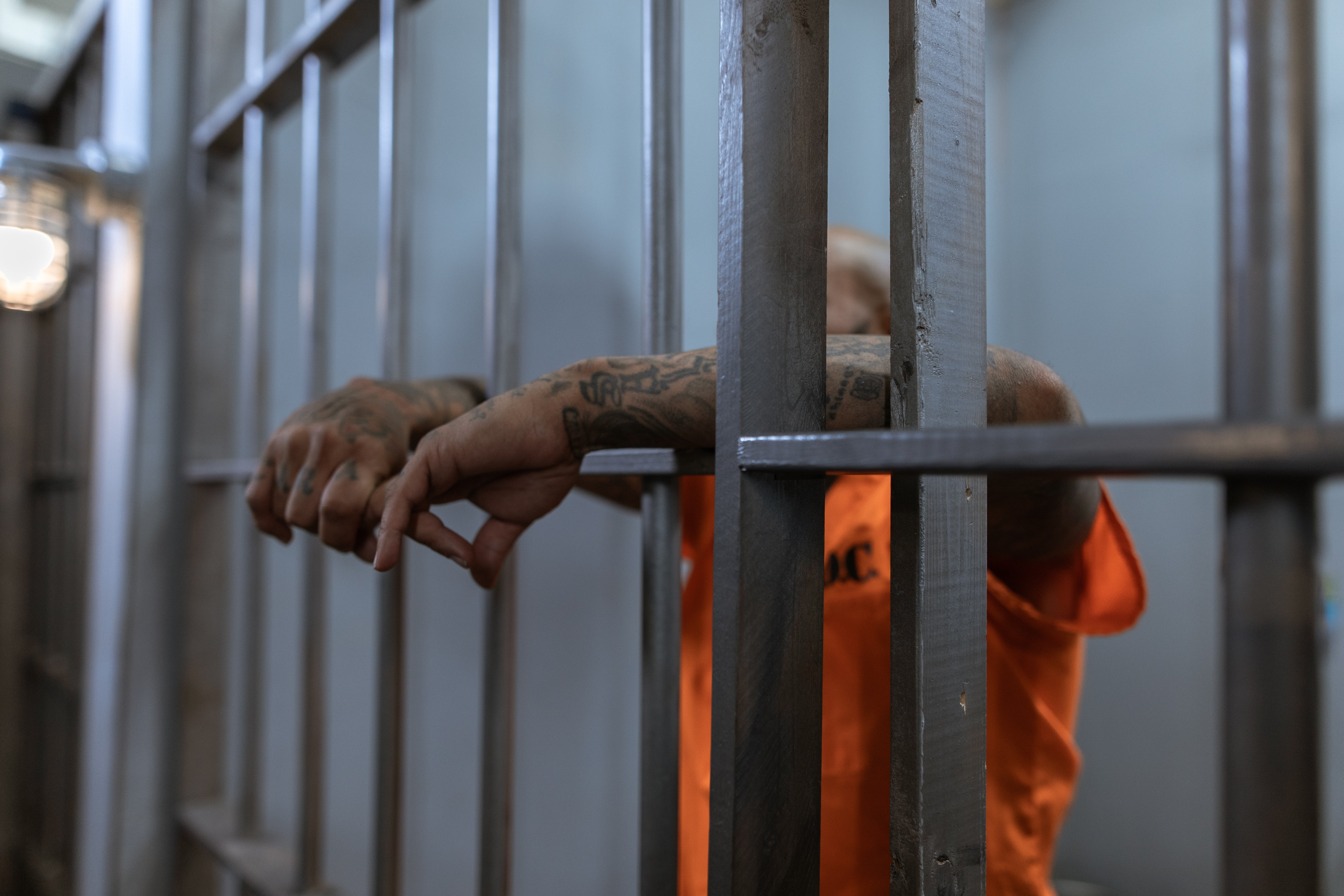 For illustration purposes only | Source: Pexels
A few days later, Steven and the elderly lady received medals for their bravery. Steven felt he didn't deserve it, insisting that a brave man would've fought the gunman. Rick, who'd become friends with Steven, had a different opinion.
"Things would've ended badly if you'd fought him," Rick said. "Your daughter is alive today because you chose to play it safe and had the courage to see it through."
What can we learn from this story?
Bravery isn't always about fighting. Steven had to take a risk and trust the police to protect his daughter, which takes a different sort of courage.
Have faith when times are tough. Even though we face many different challenges in life, some of which can be frightening, it's important to have faith that everything will turn out for the best.
Share this story with your friends. It might brighten their day and inspire them.
If you enjoyed this story, you might like this one about a man who gets a frightening phone call after his mom goes missing.
This piece is inspired by stories from the everyday lives of our readers and written by a professional writer. Any resemblance to actual names or locations is purely coincidental. All images are for illustration purposes only. Share your story with us; maybe it will change someone's life. If you would like to share your story, please send it to info@amomama.com.
Subscribe if you like this story and want to receive our top stories!
amoDays.com does not support or promote any kind of violence, self-harm, or abusive behavior. We raise awareness about these issues to help potential victims seek professional counseling and prevent anyone from getting hurt. amoDays.com speaks out against the above mentioned and amoDays.com advocates for a healthy discussion about the instances of violence, abuse, sexual misconduct, animal cruelty, abuse etc. that benefits the victims. We also encourage everyone to report any crime incident they witness as soon as possible.