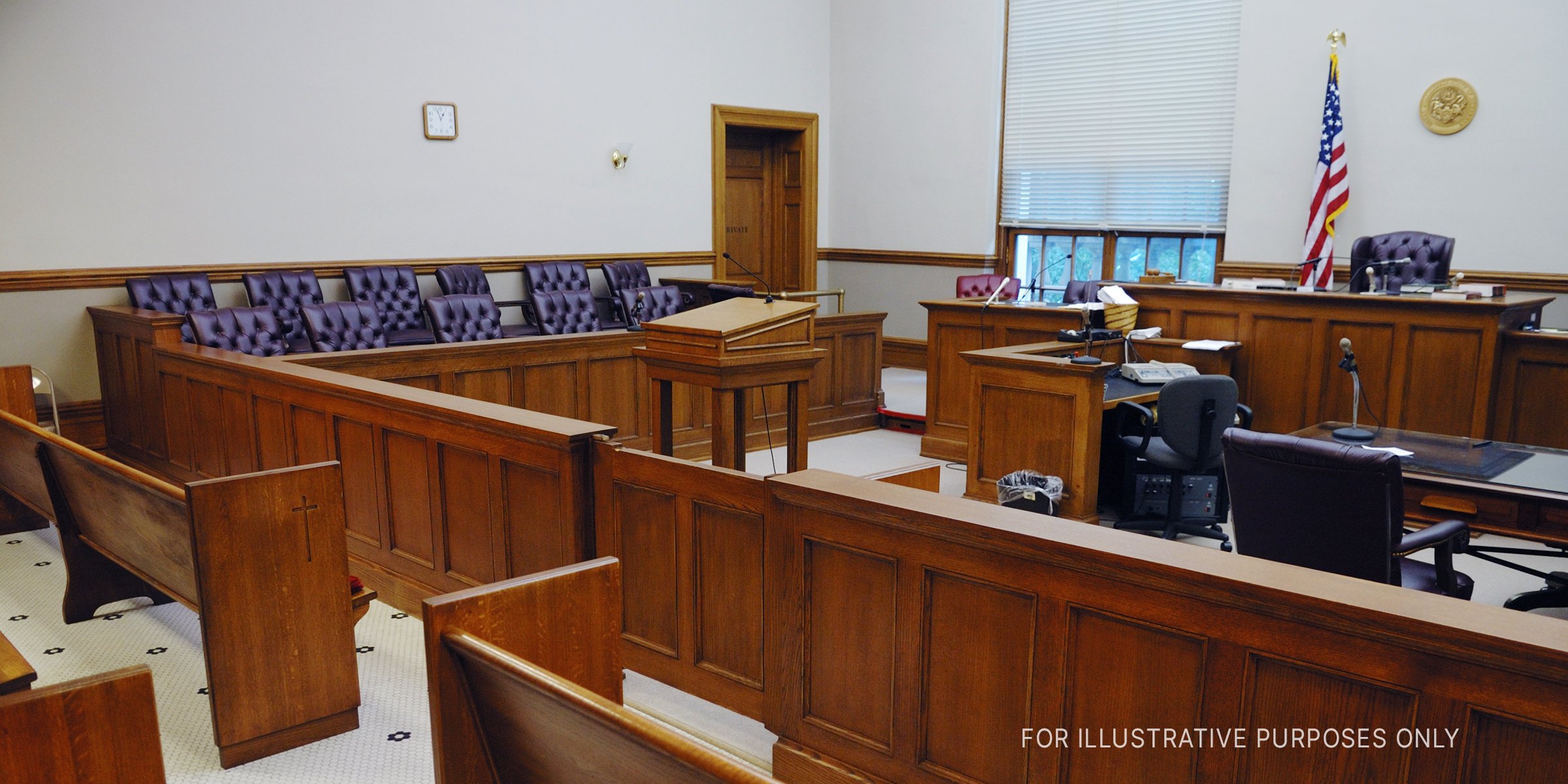 Source: Getty Images | A courtroom
Judge Learns Defendant Is Mom He's Been Looking For His Whole Life – Story of the Day

A judge's life-long search meets a shocking end when he learns the defendant in his current case is his mother. With so many decades gone and them leading very different lives, will he be able to compose himself when he uncovers her dark secrets?
Judge Cain was on his fourth cup of coffee that evening as he reviewed the court records. Something had to be wrong. Perhaps he was fatigued from the week's trials and imagining things, or he was about to be disappointed again.
He couldn't believe that in front of him, in his hands, was the case file of a woman with the same name as his 'missing' mother. He had no clue about his mother for decades, and he had no idea if he would ever find her.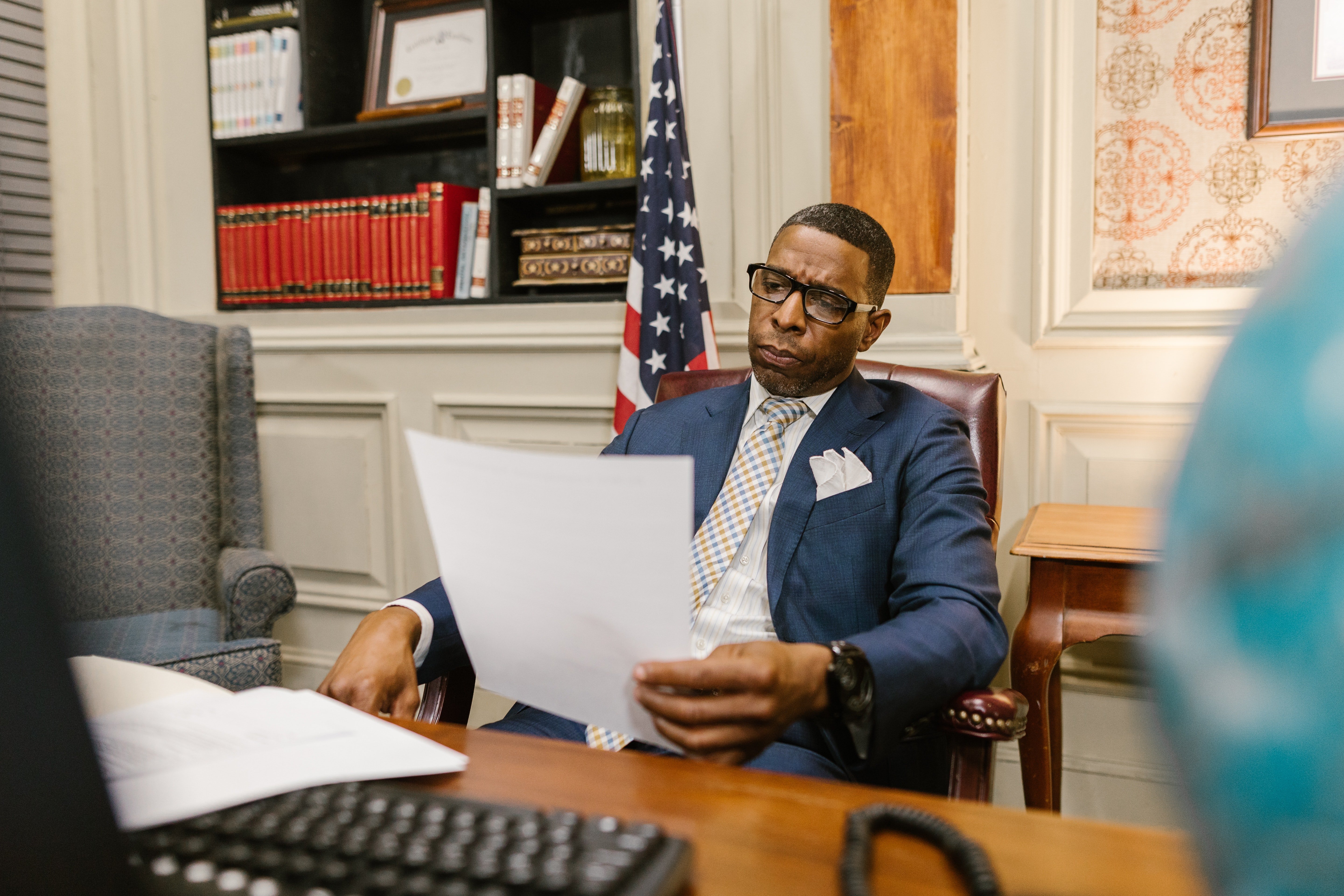 For illustration purposes only. | Source: Pexels
Judge Cain was a passionate teen when he decided to pursue a legal career. And it all started after discussing his mother had been barred in the Cain household.
Judge Cain's father never spoke about Martha, no matter how much his son pestered him. As a 14-year-old, he was hell-bent on finding his mother, so he decided to do it alone, without his father's help.
But back then, he lacked the competence to do so, which led him to pursue a career in law. He reasoned that being a lawyer would help him get valuable leads and turn around his search so quickly that he'd find Martha in no time. But things didn't quite go as he had planned.
You should be prepared to pay the price when you follow the wrong path.
When he became a judge years later, his life became busier and more demanding. He did manage to find his mother's name after stumbling upon her birth records at his father's house, but nothing more than that. For some reason, his father wanted him to end his never-ending search for Martha.
"She didn't give a damn about you when she left you, Geoffrey," he said. "What's the point in still looking for her after all these years?"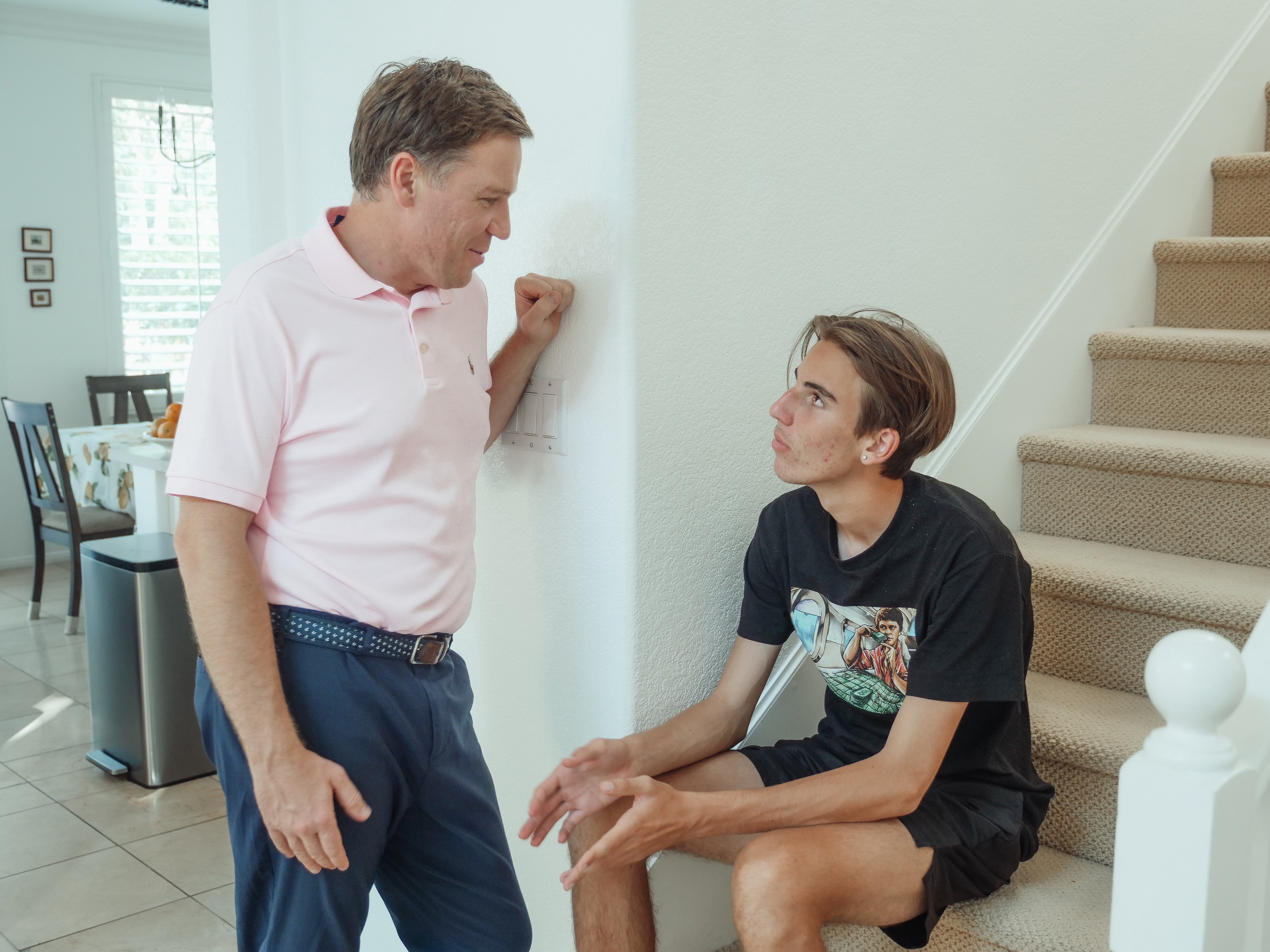 For illustration purposes only. | Source: Pexels
"I don't have a choice, Dad," Judge Cain said. "You never told me anything about her, and I'm not going to stop until I figure out why she left me."
His father sighed. "You need to put a stop to it, son," he said. "All I can say is that it's for your own good. Too many people will be harmed because of what you're doing... Me, you, and well, I don't want to name the woman who forced you to start this mad search."
"And that's exactly why I can't stop, Dad. You keep acting as if you already know what's going on... like you know everything, but you don't want to tell me. But, Dad, I'll track her down. I'll do anything to find her and ask her why she had to leave me."
But time and again, Judge Cain had met disappointment. He looked up his mother's details in public databases after discovering her name, but the name 'Martha' was so common that he'd probably need years to personally meet all the Marthas and find his mother among them.
But that didn't deter Judge Cain. Despite his tight schedule, he met the Marthas he found online, but it was all for naught. Not like anything had ever led to something that would help his search.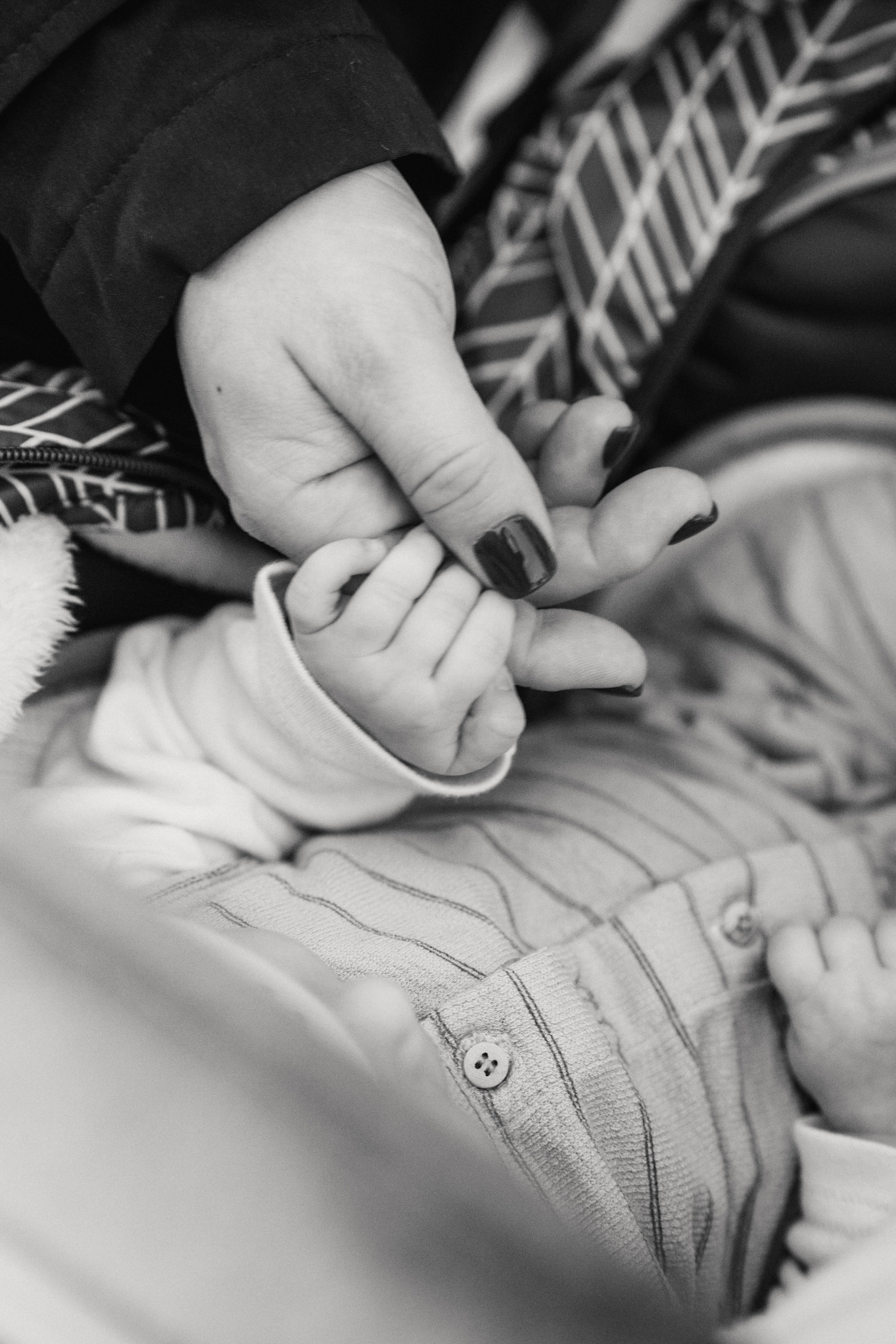 For illustration purposes only. | Source: Pexels
Even after years of searching, there was no trace of Judge Cain's mother, and he was discouraged each time his search didn't yield results. As a kid, he envied his friends who had mothers. He envied the home-cooked meals his friends' mothers would make and the cakes they would bake for their children's birthdays.
Since his father was a single dad, Judge Cain had grown up eating takeout for dinners, and he had never really known what it meant to have a loving mother who would prepare him delicious dinners, nag him for playing video games all night, and pamper him.
But everything changed one evening. Judge Cain was reviewing the court records of a woman who had fled overseas after abandoning her child with her ex-husband. Her ex-husband wanted alimony from her and had filed a lawsuit.
Judge Cain took off his glasses and buried his face in his palms. "I can't believe it," he sighed, having read the case files. "Could she really be my mother? I sound crazy, don't I?"
Judge Cain took a long breath, unable to fathom the situation. Then he suddenly remembered something and hastily pulled out a file from his drawer and began comparing some details. The file was Martha's hospital records he'd found at his father's house.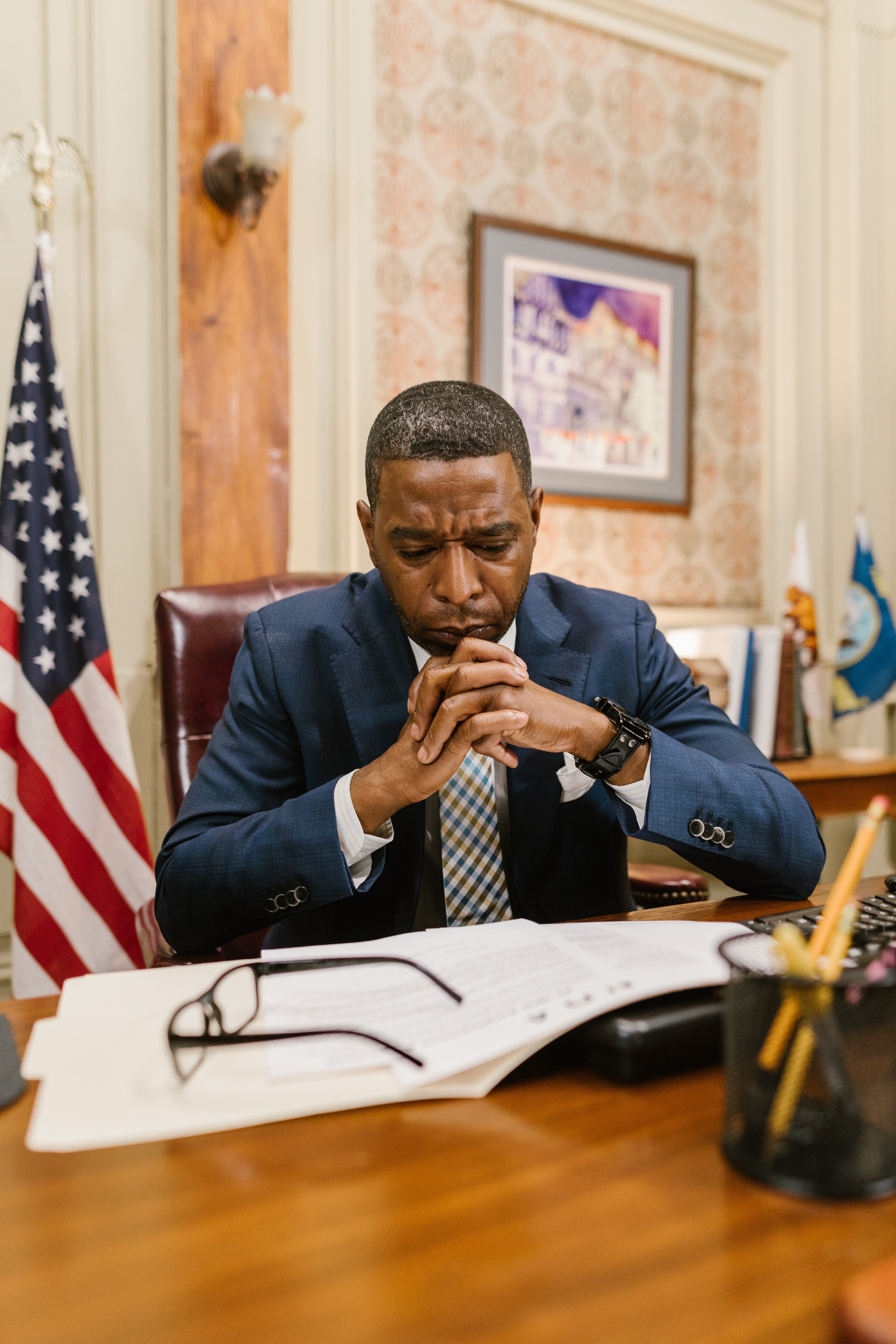 For illustration purposes only. | Source: Pexels
He compared the name on the court and hospital records, and they were identical. He then compared the ages, and even they matched. Judge Cain was shocked. He couldn't take his gaze away from the photo he found in the case files.
"Mom?" he asked himself, looking at the picture. "Is that really you? Did I finally find you?"
Judge Cain had an idea and dialed his secretary right away. "Hi, Liz. I apologize for calling you after office hours, but could you please forward all files pertaining to case 305...178? It's urgent. I wouldn't have troubled you otherwise."
"I suppose I've already forwarded them to your office, Sir," she explained. "I sent them out this morning."
"I remember the lawyers from the plaintiff's end had submitted the DNA reports, and I don't see them here in the records. While you look it up, I want to know if it's possible to contact the forensic lab and re-run the test. I'd need it urgently."
For illustration purposes only. | Source: Pexels
"Noted, Sir. I'll get that done for you first thing in the morning."
"Please. Thank you very much."
While comparing his mother's hospital records to the court files, Judge Cain realized he had received DNA test findings as new evidence during the previous court session. He hadn't had the chance to review it yet, so he decided to reschedule the trial.
But the main reason behind the rescheduling was that he underwent a DNA test. Though it wasn't right to do so, he couldn't help it.
He was going to get his DNA compared with the Martha he found in the case files. He knew he'd have to step down from the case if they matched, but nothing was more important to him than finding his mother. He'd been trying to find her for decades, after all.
A week later, the DNA test results finally arrived. Judge Cain's hands trembled as his secretary handed over the envelope containing the results. He took a deep breath and pulled out the stapled sheets of paper. His eyes were wide as saucers as he read the report.
"God," he sighed. "That… that can't be! Oh, no!"
"Sir?" Liz asked. "Are you alright?"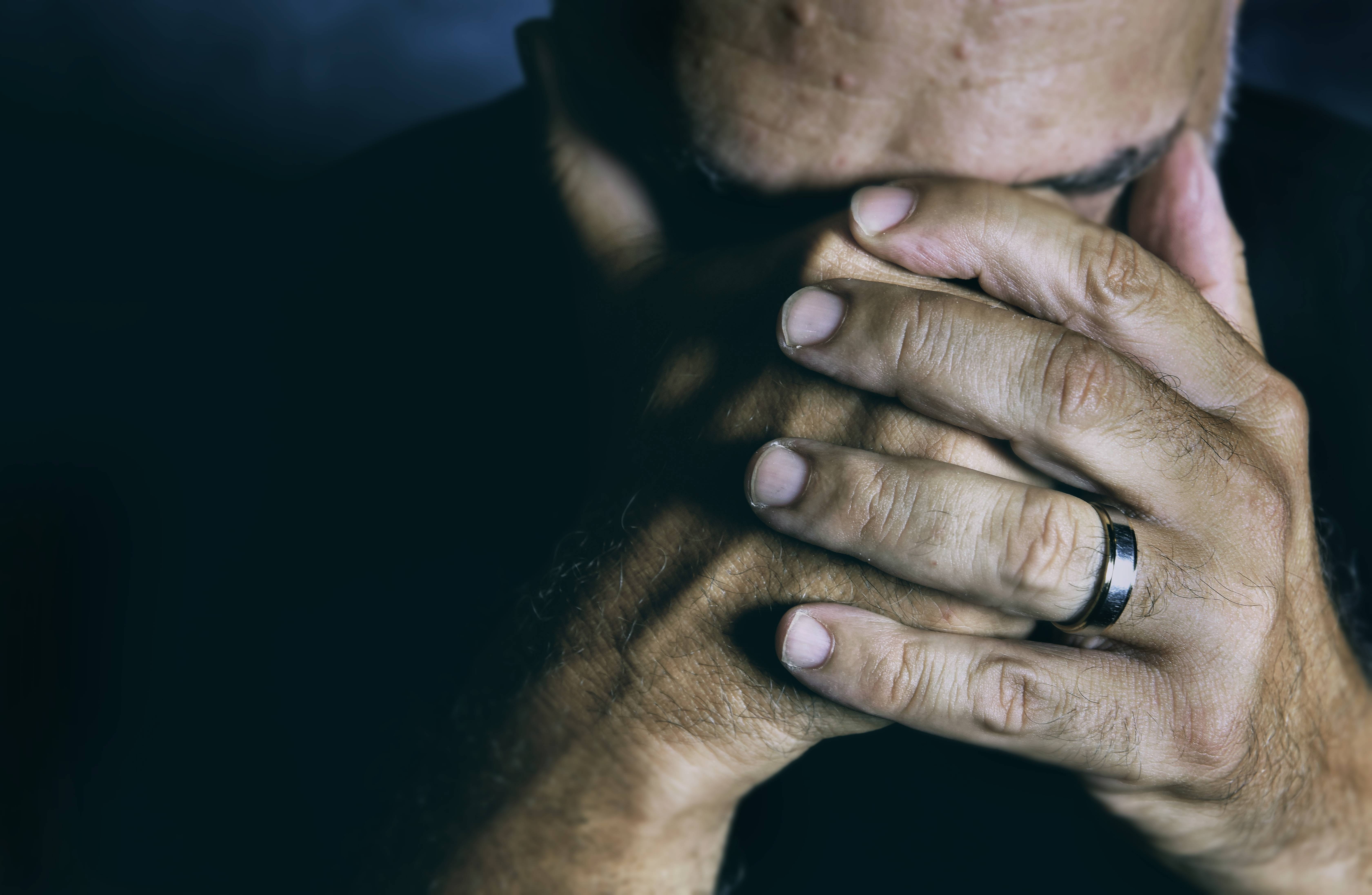 For illustration purposes only. | Source: Pexels
"Oh no, no. I... I believe I need to head home, Liz," he said, stuffing the sheets back into the envelope and rising to his feet. "I'd be taking the day off due to personal reasons, and I suppose a new judge would be reassigned to the case. Please, excuse me."
The numbers in the test results had stared back at Judge Cain—a 49.6% match. The defendant in his current case was indeed his birth mother. He had finally found her.
"Oh, so he didn't tell you about it. Well, he probably loved you too much and was afraid it would break your heart!"
Judge Cain rushed out of his office and drove home. He wanted to call his father and tell him that he had finally found Martha, but he decided not to do so until he met Martha and spoke to her.
Unfortunately, he would have to wait even longer for the case to be over. So all Judge Cain could do then was sit in the audience during every court session and look at his mother helplessly. He couldn't believe she was right before his eyes, yet he couldn't approach her.
I wonder what drove you to abandon me, Mom? he wondered every time he saw her. And why would you do the same to your second child too? What's up with you?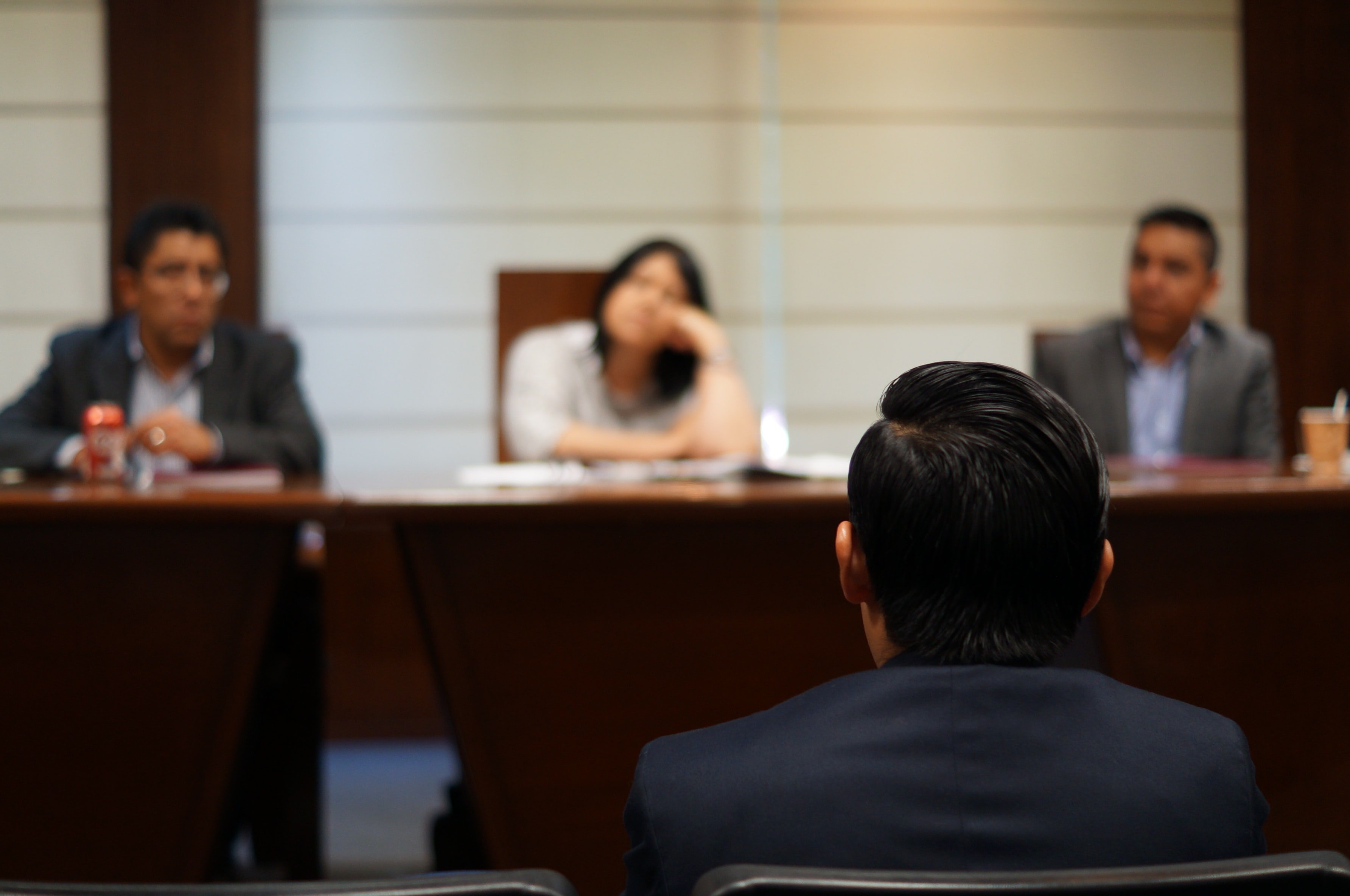 For illustration purposes only. | Source: Unsplash
It took months for the case to be concluded, but Judge Cain didn't miss a single court session. The judge presiding over the case eventually ruled in favor of Martha's ex-husband, who would now get alimony.
Judge Cain noticed Martha looked very depressed on the day the verdict was announced. When he saw her leaving the court, he secretly followed her in his car.
He had assumed she would head home, but she stopped by an old bookstore in the old part of the town. Judge Cain followed her inside the crumbling building, and all he could see around them were books. As he went further inside, he finally saw Martha.
She was sitting at an old wooden table in a corner, staring out the window. Judge Cain composed himself and approached her.
"Excuse me," he said, and she turned to look at him. Her eyes were red and puffy from crying.
"What—who are you?"
Judge Cain gulped as he took a seat across from her. "This might be hard for you to hear... but Mom, it's me, Geoffrey."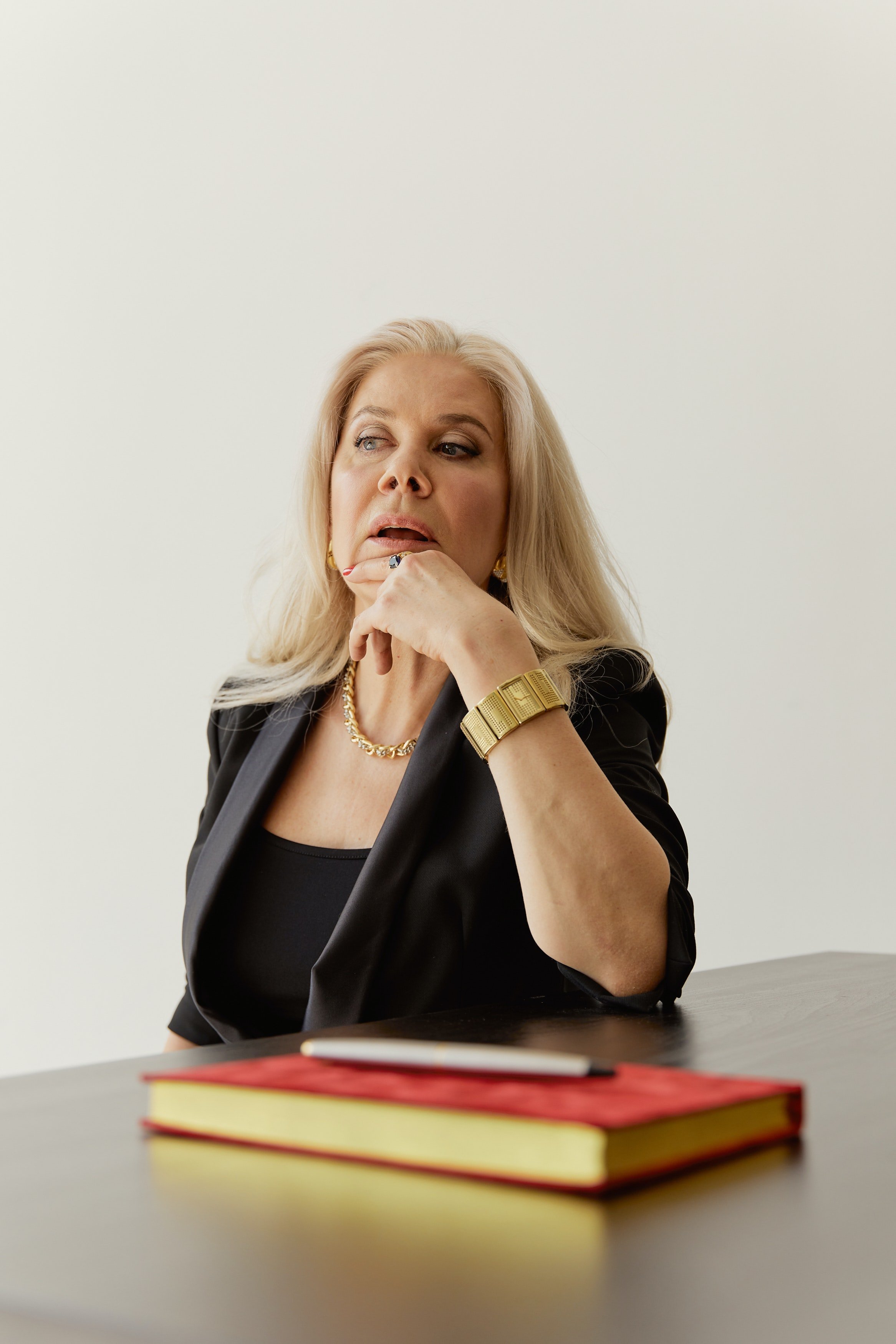 For illustration purposes only. | Source: Pexels
"Geoff?" Martha gasped. "You… you're my son? How did you even find me?"
Judge Cain sighed. "That's a long story, Mom," he replied. "I'm just glad I found you. Look, I don't hate you or anything, despite what you did. All I want are answers. That's all."
"You better leave, Geoff. I'm not in the mood for anything. In fact, I'm presuming you followed me here, which was very annoying of you. You should not have come here after me."
"That's all you've got to say?" he asked. "After all this time?"
"Yes, that IS all I have to say!" she said stiffly. "Because I never regretted leaving you, if that's what you want to hear!"
"Mom…" Judge Cain was speechless. "What—what do you mean? I've missed you all these years!"
"Well, Geoff, I don't regret what I did," she said bluntly. "I was a very ambitious woman, and I still am. When I was pregnant with you, I was young and didn't even know who your father was. I didn't have the means to support you, so I left you with my brother, David. I'd promised him I would be back soon, and I—"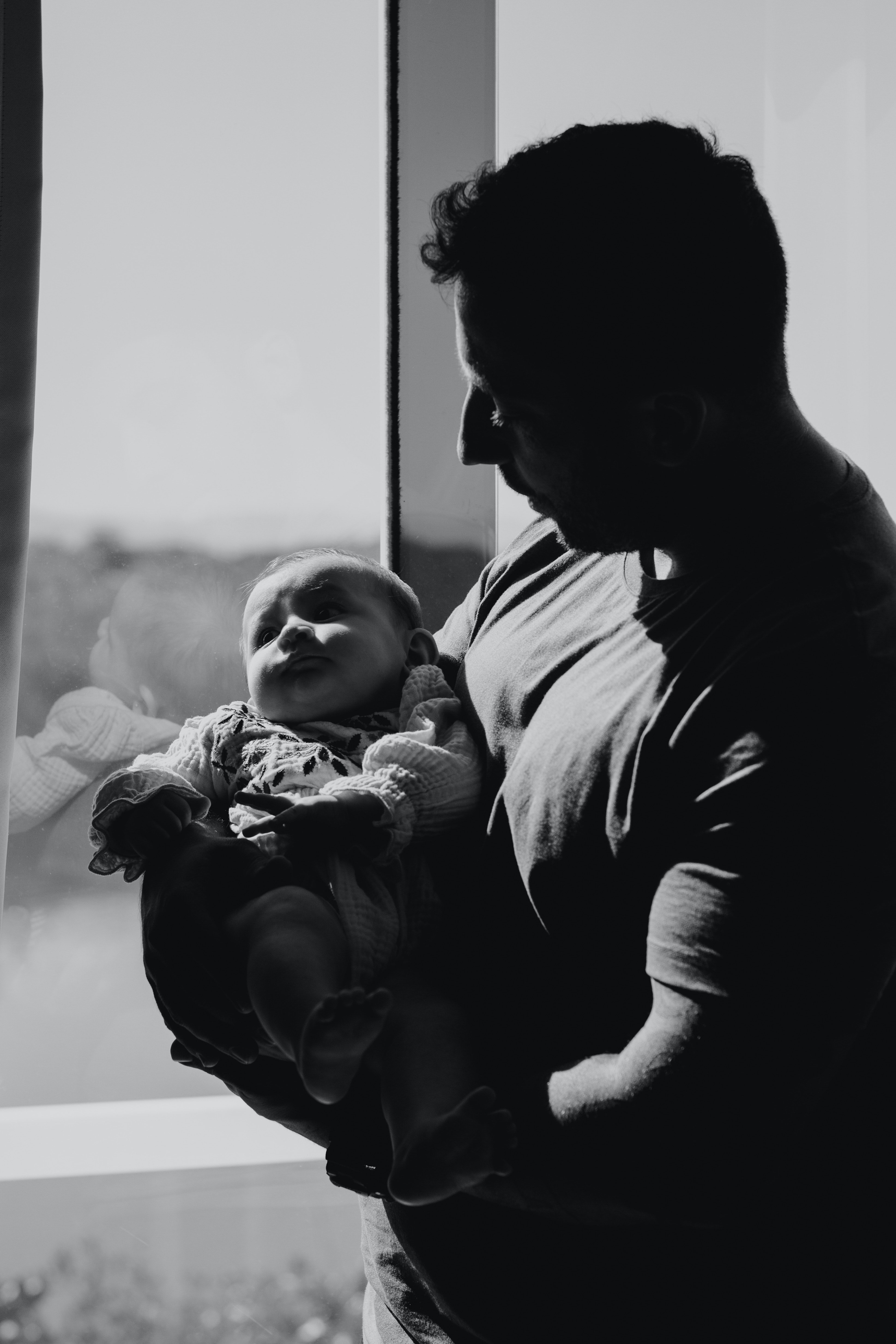 For illustration purposes only. | Source: Pexels
"Wait, what? You left me with your brother? That means, Dad… he's my uncle!? Is that why he never talked about you? And he… never married or even dated anyone!"
"Oh, so he didn't tell you about it. Well, he probably loved you too much and was afraid it would break your heart!" she scoffed. "But yes, David is my brother and your uncle. What an emotional fool, though. I never expected him to sacrifice his life for you. And I don't know what I was thinking when I fell in love again and had another son!"
"I figured if I just disappeared overseas, everything would be fine. I had built a life for myself. I was proud of it and had no regrets whatsoever. But they had to find me and haul me to court! What a mess! My company will have to pay the losses now that it has harmed my reputation, and I've got a lot on my mind right now. So if you have your answers, please leave me alone! I never want to see you again."
Judge Cain was shocked. "What the hell are you even proud of?" he blurted out. "You're awful. Dad was so right. I shouldn't have wasted all these years looking for you. I thought you were forced to leave me due to your circumstances. But now I see you never deserved me. Well, MOM, hell awaits a selfish woman like you!"
Judge Cain was disappointed as he returned home that day. He had hoped for things to turn out differently. He had expected his mother to repent, and he had hoped to hug her and tell her he loved her despite everything. But none of that happened.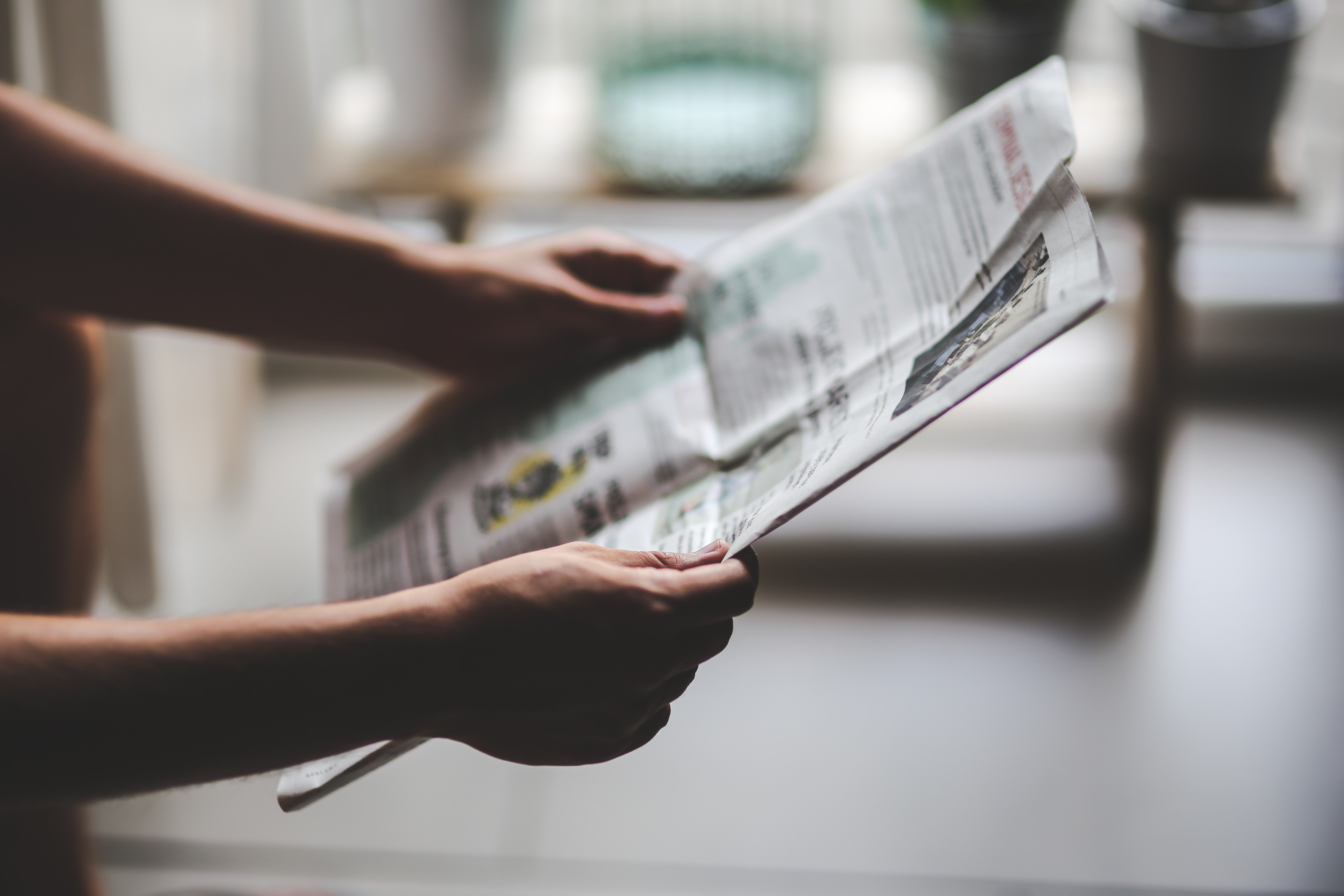 For illustration purposes only. | Source: Pexels
What did happen was this: Martha was all over the front pages of the newspapers the next morning. She ran a kids' clothing company, and because her recent case involving her own child had tarnished her reputation, her company was losing money, just as she had predicted.
"Well, she deserved it," Judge Cain hissed as he flipped through the newspaper. Right then, his phone rang. David was calling him.
"Hey, Dad," Judge Cain said. "What's up?"
"Morning, Geoff. I was reading the newspaper, and I was thinking... Look, I believe there's no other way to put it. I think I'm finally ready to discuss your mother. I'm not going to—"
"Are you free tonight, Dad?" Judge Cain asked.
"What? Well, yes, I am. But why?"
"Let's celebrate," Judge Cain said. "I'm going to stop looking for Mom. I think I've wasted too much time without appreciating you. Thanks for being the best dad!"
"Geoffrey, are you alright?"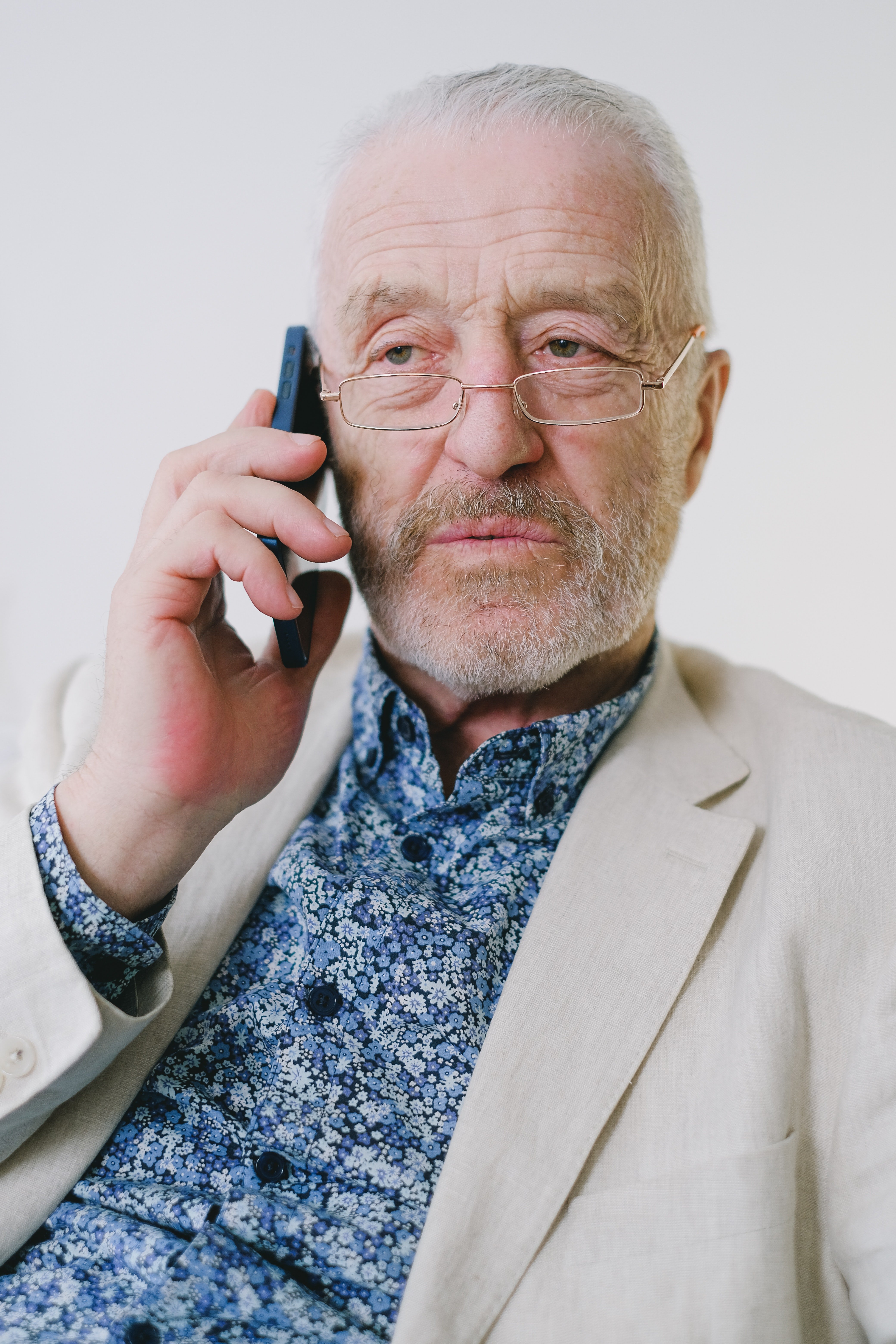 For illustration purposes only. | Source: Pexels
"More than ever, Dad," he said. "And I'll see you tonight! I'll come over and bring your favorite wine! Love you, Dad."
Judge Cain decided to leave his past behind and move on. Why? Because it was for the best. He eventually reached out to his half-brother, and years later, they are still in touch and best friends.
Martha's company went bankrupt a long time ago, and her partners and clients abandoned her despite all her attempts. She once tried to reconcile with Judge Cain and her second son, but the children knew it was all an act because she wanted to save her doomed career. Then almost a year ago, a nursing home contacted Judge Cain and informed him Martha was no more. She had died alone in poverty.
Judge Cain had only one thing to say to the caller. "I'm sorry, but I don't know who you're talking about. You've got the wrong number. She wasn't my family."
What can we learn from this story?
You become a parent through love and care and not necessarily biology. While Martha was Judge Cain's birth mother, she never cared for him. David, on the other hand, was his uncle, but he loved him more than a son.
You should be prepared to pay the price when you follow the wrong path. In the end, Martha had to pay for her deeds. She not only lost her career but lived an impoverished life with nobody by her side, even in her final days.
Share this story with your friends. It might brighten their day and inspire them.
If you enjoyed this story, you might like this one about a judge who taught a bittersweet lesson to his son after hearing him mock a boy whose dad lays bricks for their mansion.
This piece is inspired by stories from the everyday lives of our readers and written by a professional writer. Any resemblance to actual names or locations is purely coincidental. All images are for illustration purposes only. Share your story with us; maybe it will change someone's life. If you would like to share your story, please send it to info@amomama.com.
Subscribe if you like this story and want to receive our top stories!