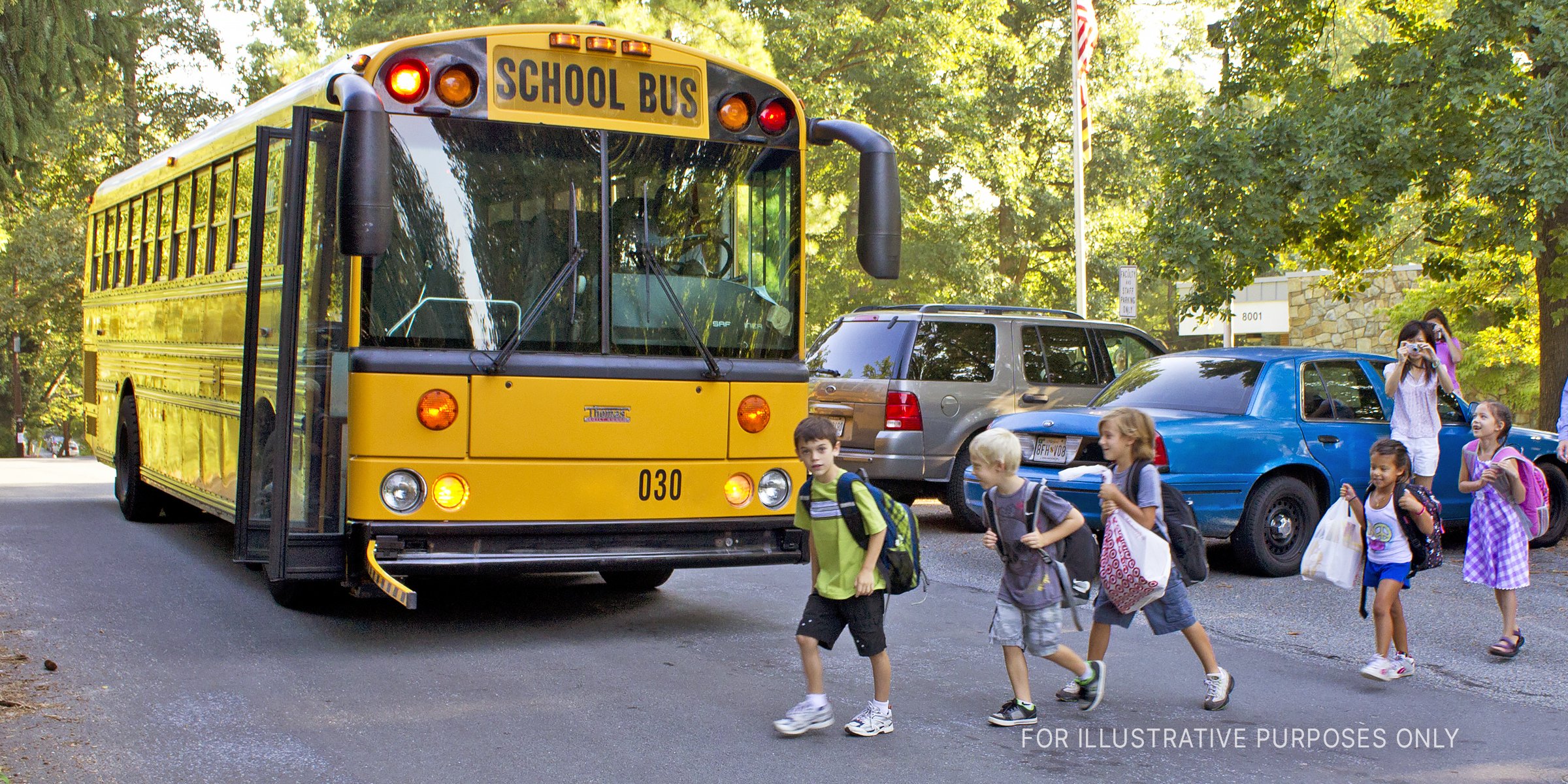 Source: Flickr / woodleywonderworks (CC BY 2.0) | Kids walking to the school bus.
Boy Mocks Deaf Classmate, Not Noticing Dad Approaching behind His Back — Story of the Day

Zach mocks his deaf classmate and gets into a brawl, unaware his father is watching everything. But he'll soon realize he has landed in hot water when his father teaches him a bittersweet life lesson.
When Darren's wife died of cancer, and he became a single father, he'd been ripping his hair out and pleading with God to help him find a nanny because Zach was never an easy child to deal with.
Darren was generally preoccupied with work and couldn't be there for his son because he was a police officer. Things were different when his wife was alive. She would take care of the house and look after Zach.
With her demise, Darren's life had hit rock bottom. He barely ate or slept, and he didn't even have time to mourn her loss because Zach was only two years old when she died, and he had to juggle between parenting and his duties as a cop.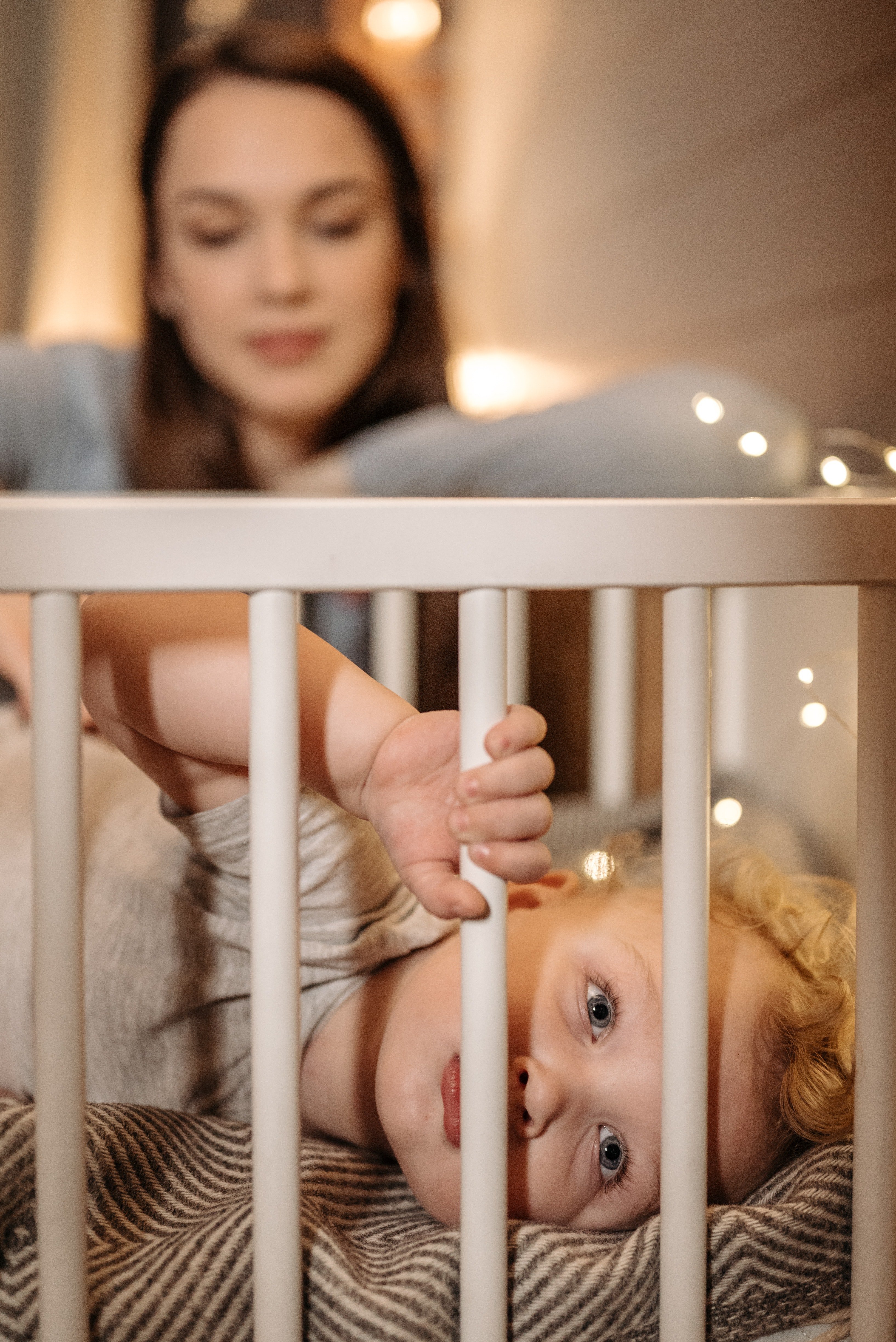 For illustration purposes only. | Source: Pexels
Fortunately for Darren, he soon found a nanny for Zach and was able to return to work peacefully. But as time passed, Zach grew tired of his father's constant busyness and lack of time for him.
Darren had practically thrown himself into work since losing his wife, and he barely spent time with Zach. He would sometimes return home late, in the morning's wee hours, and even work on weekends.
There were no pizza parties at their house, and Darren never took Zach on outings, to baseball games, or did the fun things other dads do. Zach craved his father's attention and envied his friends with caring, loving, and cool dads.
The absence of a parent sometimes breaks a child on the inside.
Don't misunderstand Darren. He, too, was a loving father, but his approach to parenting his son was different. While he didn't spend time with Zach, he did care for him.
Darren would go to Zach's room, kiss his forehead, and whisper "I love you" while the youngster was deep asleep, no matter how late he got home from work. And every morning before leaving for work, he made Zach breakfast and left him a post-it note with a message.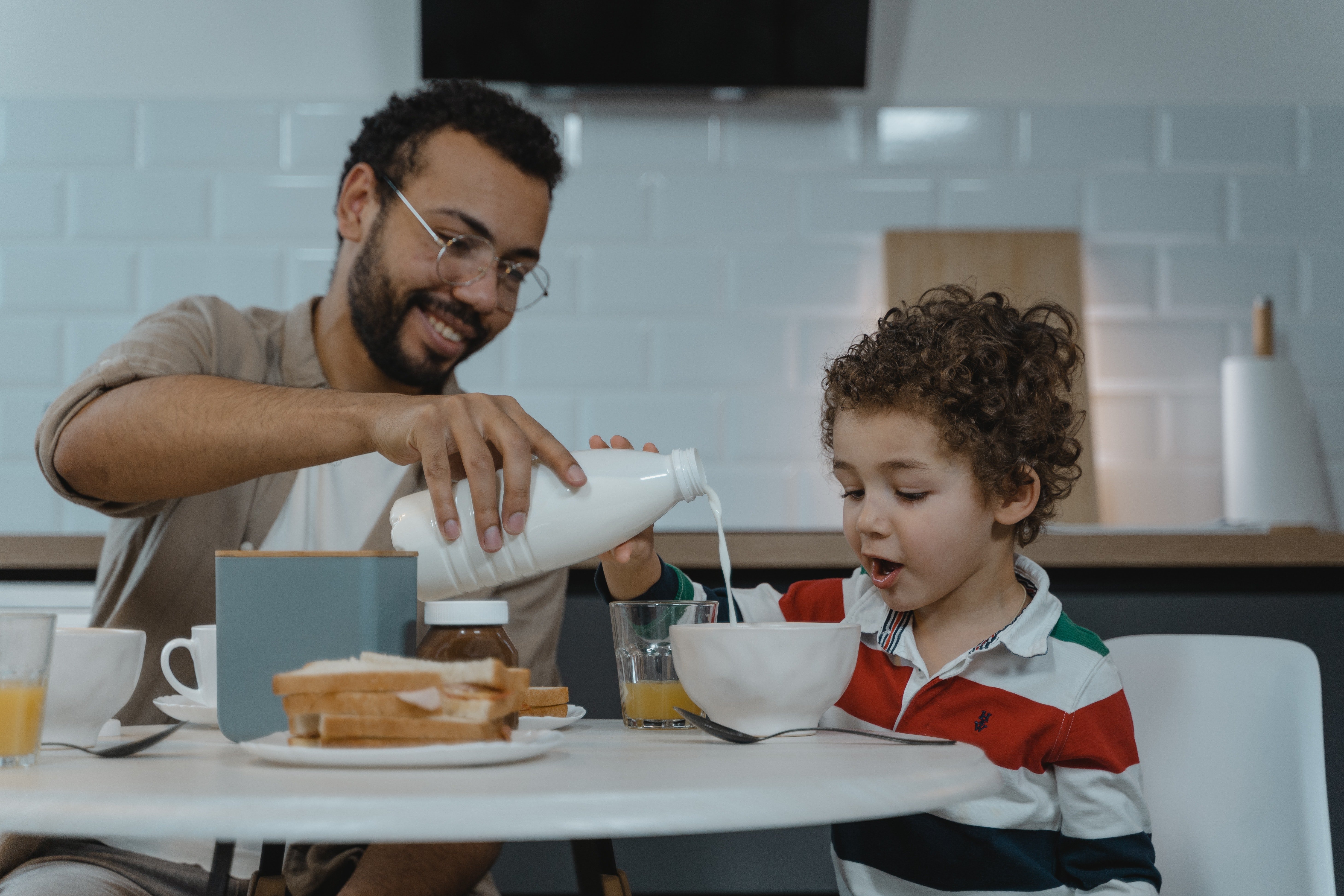 For illustration purposes only. | Source: Pexels
"Only lucky dads like me get a cool son like you! Love you, champ."
"Eat well, buddy! See you later!"
"I love you, son! All the best for your school competition. Sorry, I won't be able to make it."
"Have fun at school, champ. I'll get your favorite cake tonight... Making it up to you for canceling our amusement park trip :)."
But Zach didn't want those post-it notes, breakfast, or good night kisses. He wanted his dad to be there for him. So one day, Zach just told Darren he wanted him home so they could spend time together. It was a Sunday, and they were having breakfast.
"Dad, can you please stay home with me?" Zach asked, slicing his pancake. "I miss you. We could have pizza and watch movies!"
"Well, champ, you know I'll have to be on duty to catch the bad guys! Unfortunately, they don't refrain from doing the bad stuff on weekends, so even I can't take a break from work. And I hired you a nanny so, you know, you have company at home while I do my job peacefully."
"But Dad, I don't want her! I want you!"
"That's a bit selfish of you, Zach. Please. Not this time. Maybe I'll ask my supervisor if I can take the next Saturday off? Now finish your breakfast quickly. I'll do the dishes before I leave."
Zach was really upset. What kind of dad would do that? How could his dad put work before him? Did his dad not love him anymore?
The next day at school, Zach was in a really bad mood. "Hey, Zach! Are you coming to my house tonight? My parents are out, and we can play video games all night!" his friend asked, but Zach said a flat no.
He didn't want to do anything. All he wanted was to spend time with Darren.
"Are you OK, Zach?" his friend asked again, and Zach lost his cool.
"Get lost, Tim! I said no!"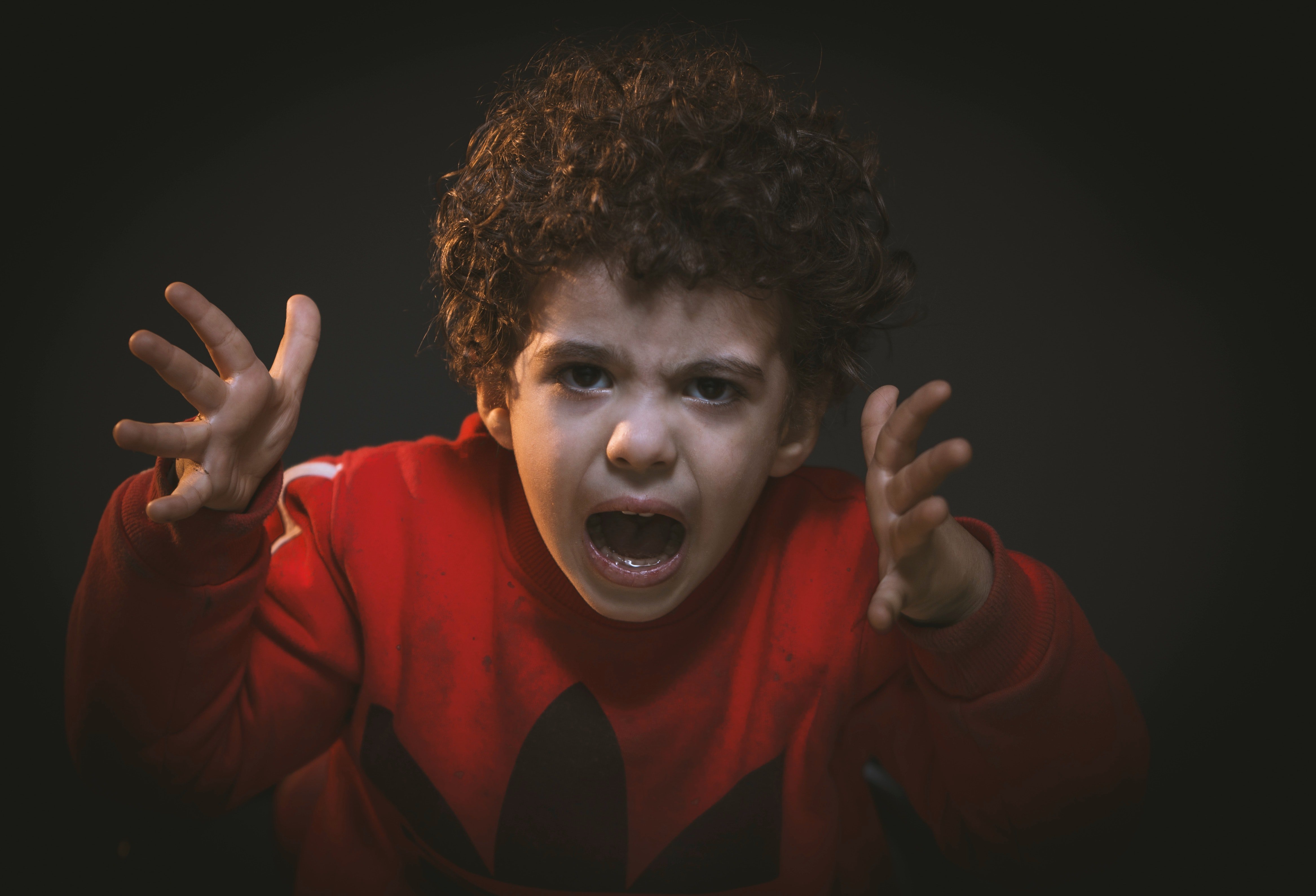 For illustration purposes only. | Source: Pexels
Soon after, their class teacher, Ms. Randolph, walked in, and the children hurriedly returned to their desks.
"Good morning, class!" she said brightly. "We have a special friend with us today! Please give Ronnie a warm welcome, everyone. He's joining us today, and Mr. Farlow, Ronnie's father, is also with us because Ronnie was a little nervous on his first day. But he doesn't need to be because we're all his friends, aren't we?"
Then Ronnie walked into the class, and Ms. Randolph said, "Ronnie is a very bright child, everyone, and while he can't hear us, unfortunately, due to being deaf in both ears, he can understand us if we communicate with him using sign language, OK? So let's extend a warm welcome to Ronnie!"
Ms. Randolph began teaching everyone how to say "hello" in sign language, and Ronnie smiled brightly as he returned a "hi". Zach was not happy to see him because Ronnie's dad had accompanied him to class.
Zach was very jealous that Ronnie had such a caring dad while his father never made time for him. So when he saw the boy alone on the playground during lunch break, he chose him as a target to vent his anger.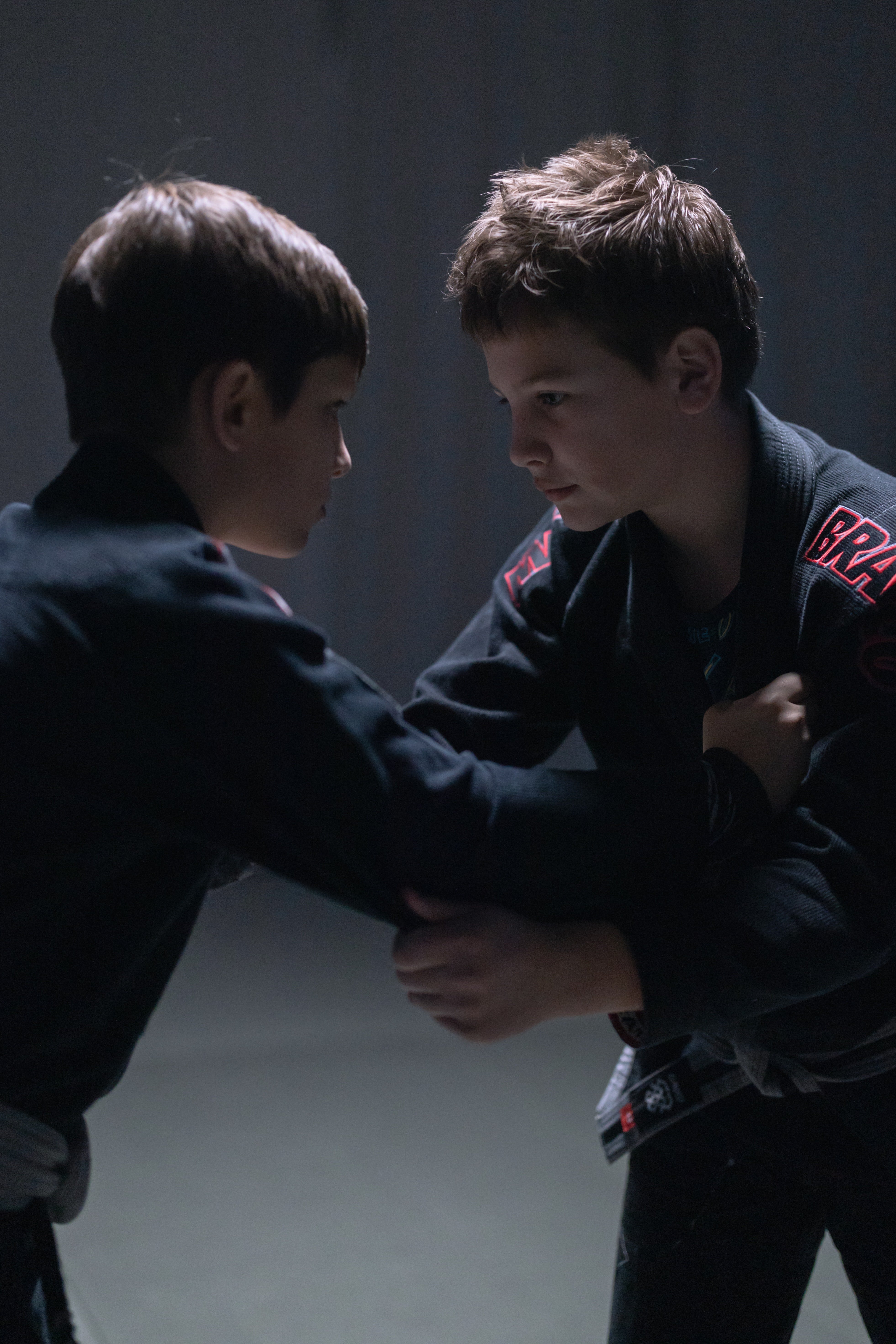 For illustration purposes only. | Source: Pexels
"You're such a loser!" Zach hissed as he shoved Ronnie in the back. The poor boy tripped and fell to the ground.
"What's so special about you, eh? You're deaf! You can't even hear us!" Zach went on.
Ronnie had tears in his eyes, and as he was dusting his knees and attempting to get back to his feet, Zach pushed him to the ground again. "That's what you deserve, loser!" he cried. "What makes you think you can be our friend? I hate you!"
Ronnie refused to back down. He secretly scooped sand from the ground in his fists, leaped to his feet, and threw it in Zach's face. "What did you do? Ah, my eyes! I can't see!"
Ronnie tried to flee while Zach rubbed his eyes helplessly, but the sand had only gotten into one of Zach's eyes, so he could still see. For the third time, he charged at Ronnie and pushed him to the ground.
Ronnie was in tears. "You thought you could get away with it, didn't you?" Zach snarled.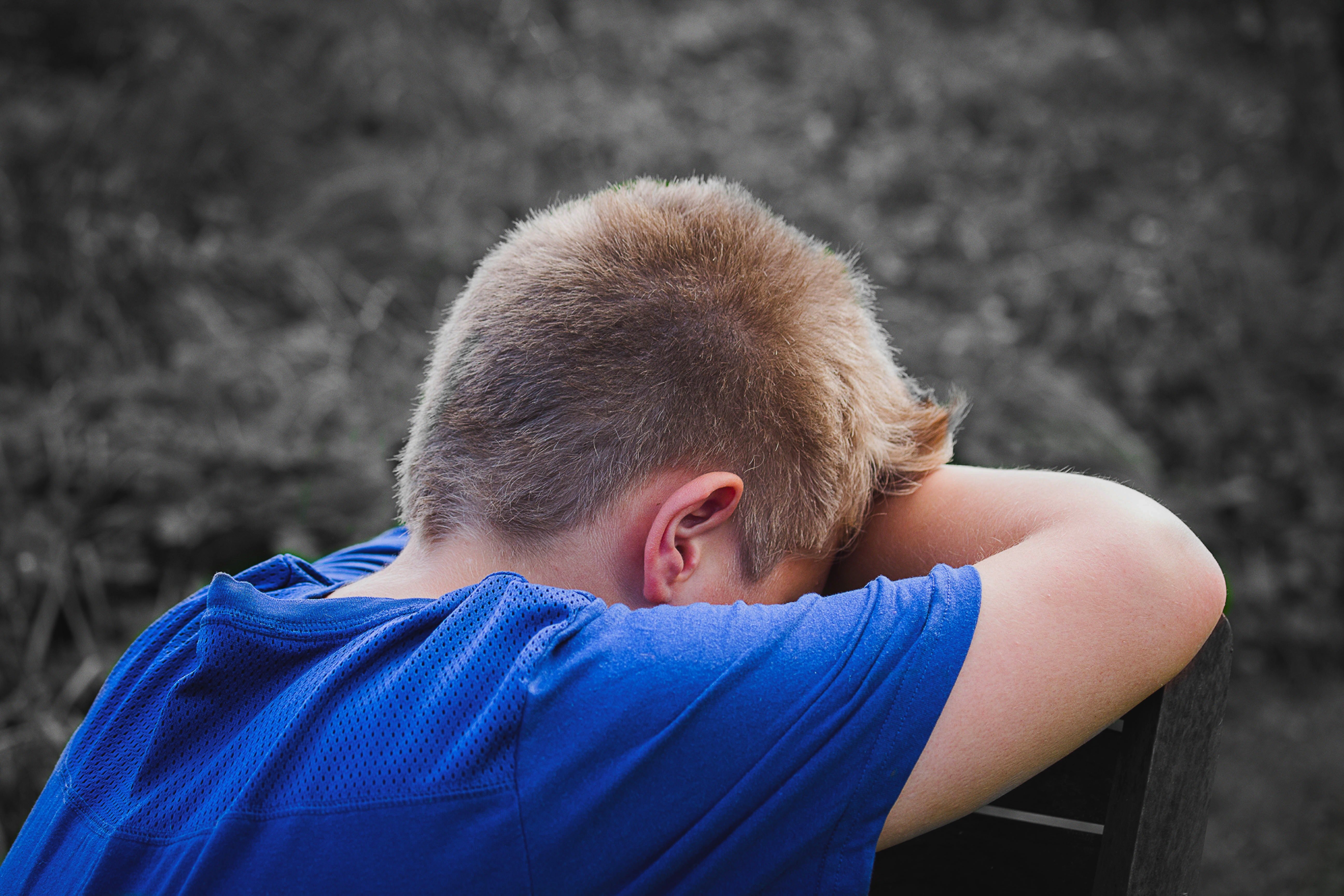 For illustration purposes only. | Source: Pexels
Zach held Ronnie to the ground, and the poor boy couldn't get Zach off of him 'cause Zach was heavier. Meanwhile, their classmates were busy filming the entire brawl on their phones instead of separating the two boys.
"Ronnie! Ronnie!"
Some were cheering for Ronnie, while others were cheering for Zach. But soon after, the cheers faded, and all the kids fled from the scene when Zach's hands were pulled from behind, and he felt iron bracelets around his wrists.
"Leave me alone!" Zach cried, and Ronnie got to his feet and ran away. When Zach turned around, he couldn't believe his eyes.
"You're under arrest, young man!" Darren said. Zach was shocked to see his dad at school and that he had cuffed him.
"D–Dad? What are you doing here?"
"You're coming with me right now!" he said angrily. "And the rest of the talking will be done at home!"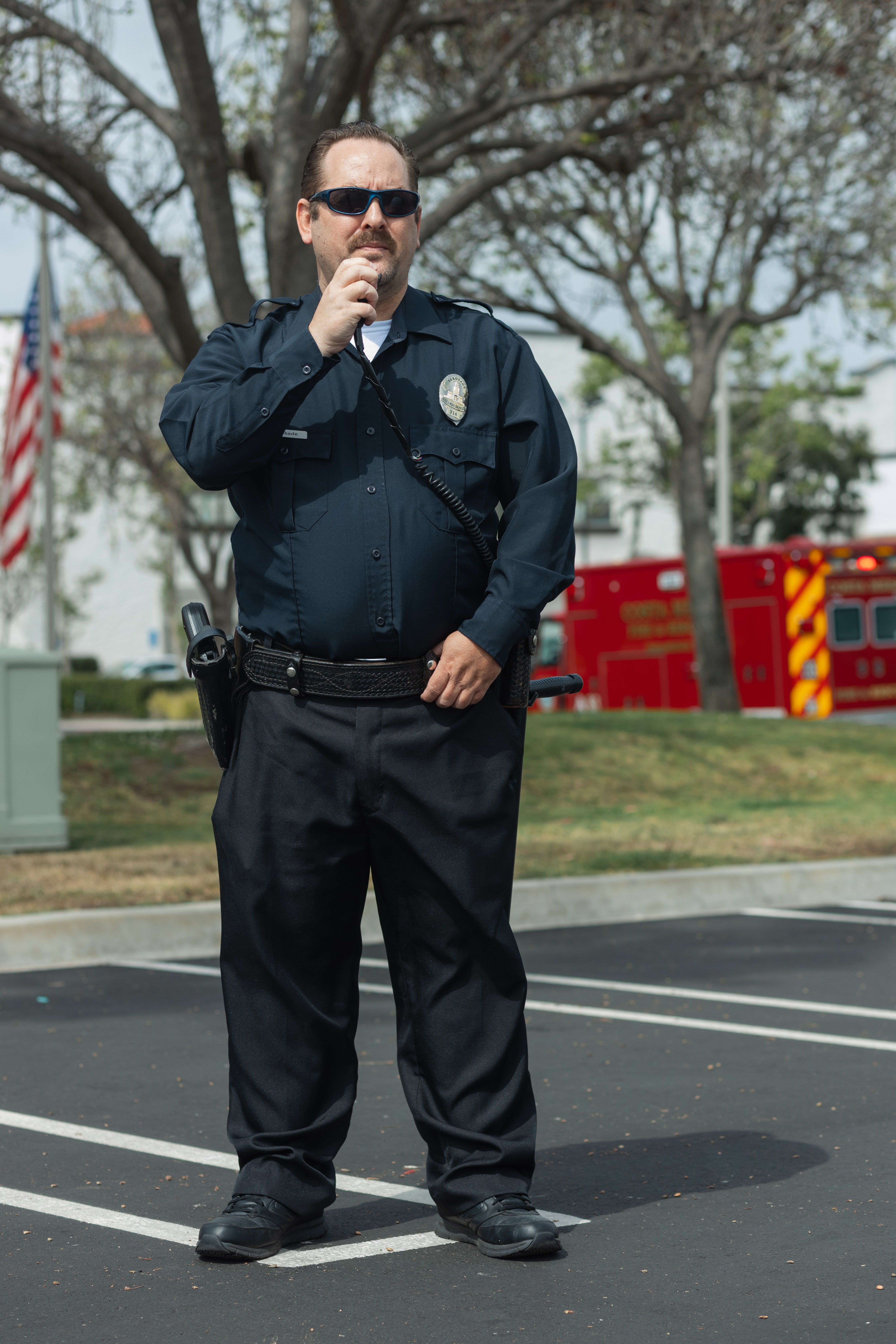 For illustration purposes only. | Source: Pexels
Zach gulped as his dad took him to their car. "Get in!" he said stiffly, and Zach was too terrified to protest.
On their way home, Darren didn't utter a word. Zach wanted to ask him to remove the handcuffs, but he was too afraid even to open his mouth. His father had never been so mad at him.
Once they were home, Darren sat him down and said, "I'm so embarrassed by what you did, Zach! I couldn't believe my son was brawling at school! Is this what you've been doing behind my back?"
"Dad!" Zach cried. "Why are you doing this?"
"I—I didn't mean to, Dad," Zach said meekly. "It was Ronnie's fault. He thinks we need to be nice to him 'cause he's deaf! And his dad thinks so too! Did you know he came to our class with him? His dad loves him only because he's deaf! He pissed me off!"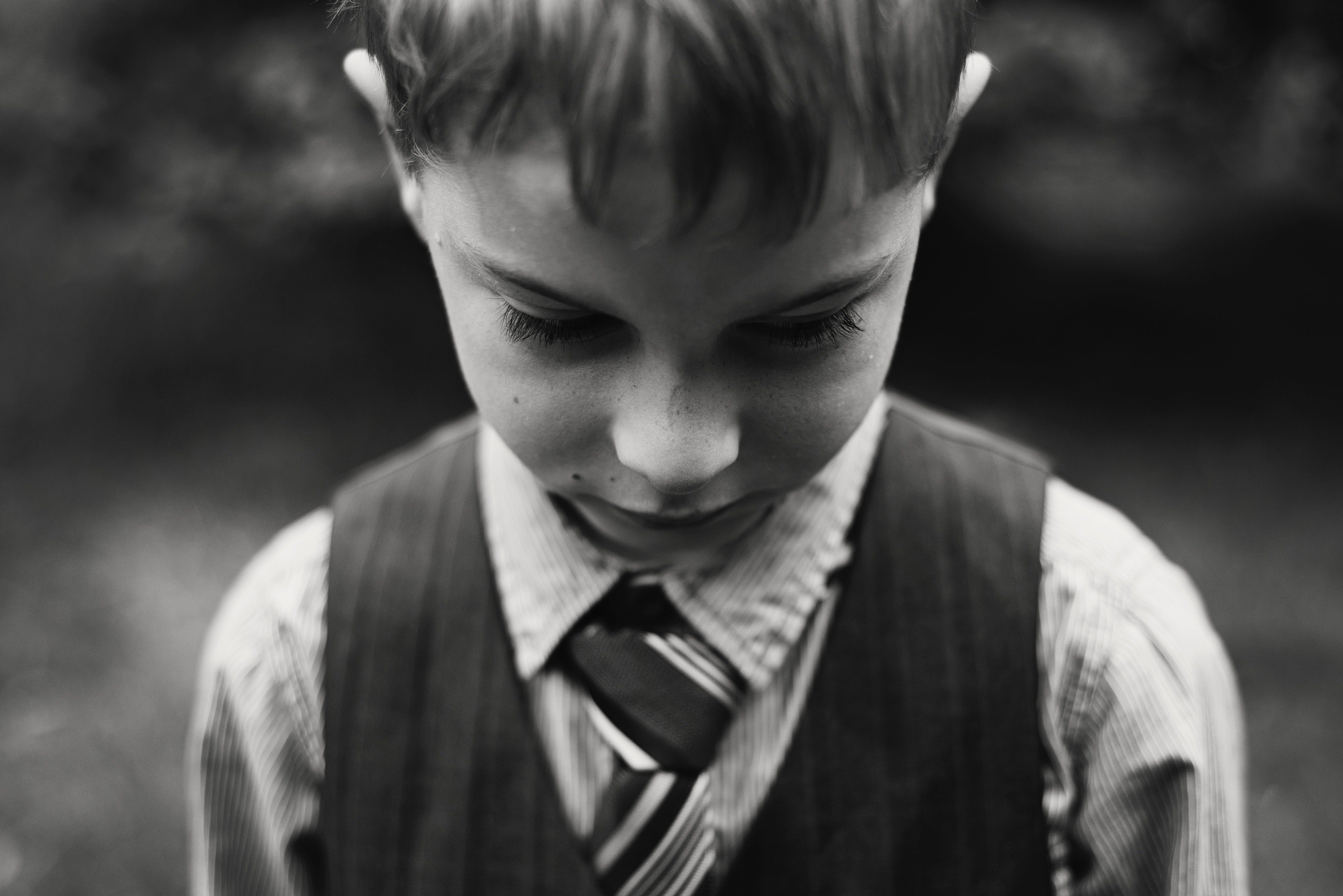 For illustration purposes only. | Source: Pexels
Darren was shocked to see his young son talk so disrespectfully. "Stop lying, Zach!" he said. "I saw everything! You were the first to attack him! I had come to your school for some necessary paperwork, and I thought I'd meet you while I was there."
"Your class teacher was all praises about you until we stepped out of her office and saw you there! How could you be so mean to a boy like Ronnie, Zach? Is that what I teach you at home?"
Before Zach would say anything, Darren announced the boy would be on house arrest. "And you're not watching TV or playing video games anytime soon! All you'll do is your homework, and I'll make sure you understand that you can't get away with hurting kids who are different from you!"
"Parents love their children unconditionally, Zach. Ronnie's dad loves him because that's what a father does! A father loves his child!"
"You better buckle up, young man! The ride ahead isn't going to be easy for you!"
Zach didn't fully understand what his father meant until the next day when he woke up and hurried down the stairs. He called out to Darren for breakfast. But Darren pretended not to hear him.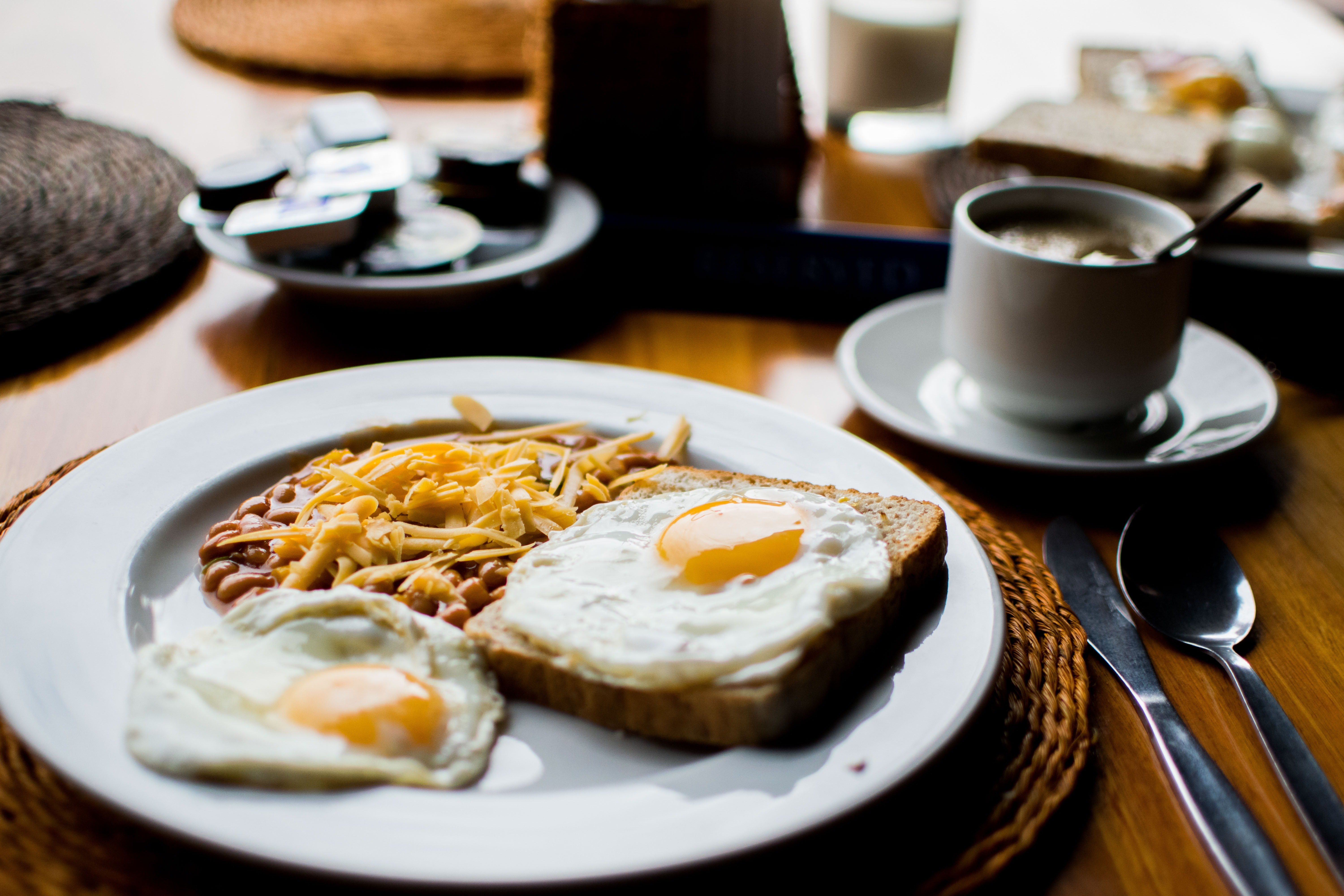 For illustration purposes only. | Source: Pexels
"Dad!" Zach cried as he saw Darren having breakfast alone. "Dad! Aren't you going to fix my breakfast? I'm starving!"
Darren finished his meal, did his dishes, and left for work. He didn't cook anything for Zach, nor did he leave him one of those post-it notes. Zach merely stood there, puzzled as to why his father hadn't made him anything to eat. Darren had never gone a day without making Zach breakfast!
When Darren got home from work that evening, Zach told him he was hungry because he hadn't eaten anything all day, but Darren didn't say anything. "Dad!" Zach cried. "Why are you doing this? Look, I'm sorry, OK?"
Darren didn't reply.
"Dad!" Zach tried to get Darren's attention again. "My sneakers… You promised you'd get me a new pair! Can we go shopping this Sunday?"
Darren didn't respond.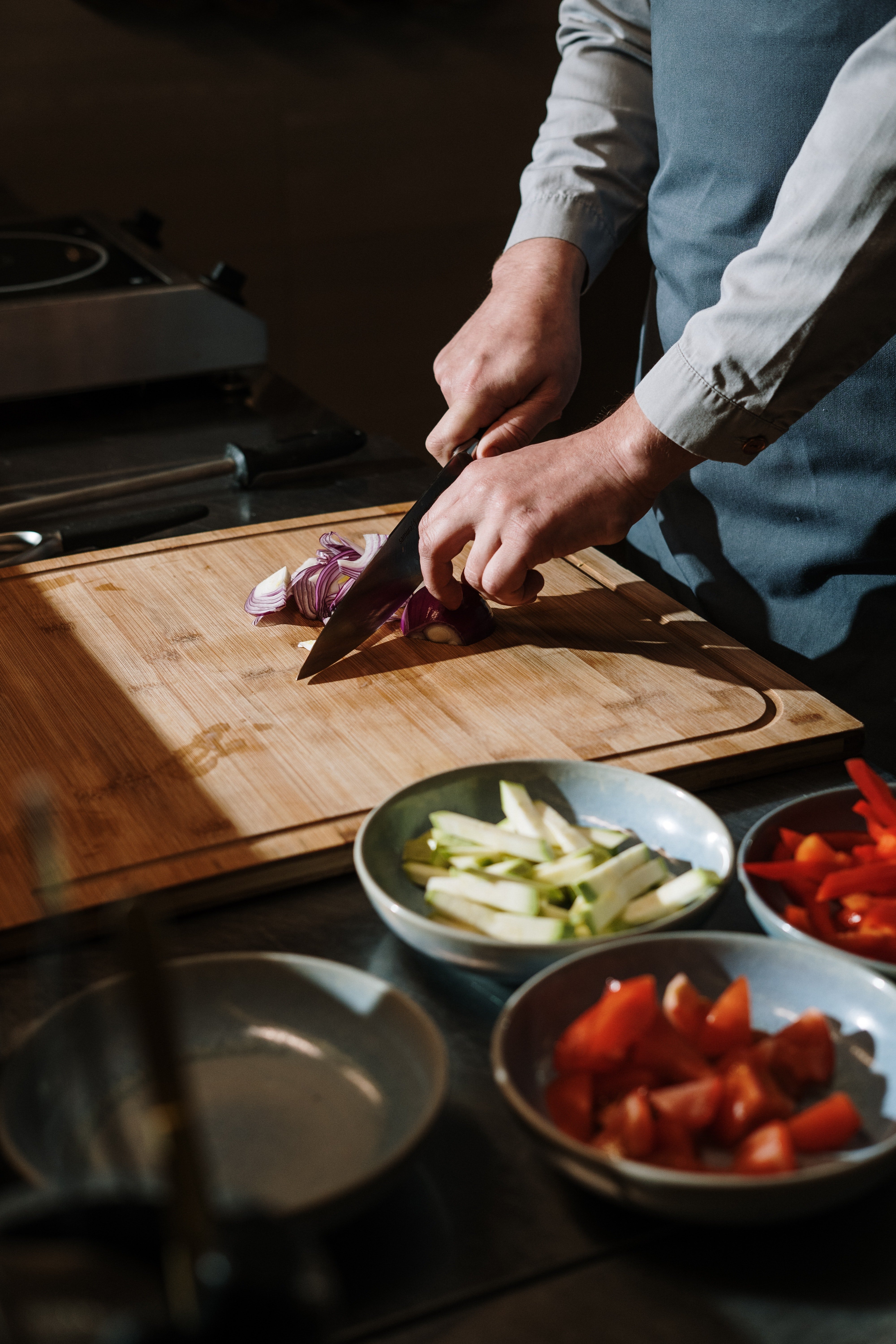 For illustration purposes only. | Source: Pexels
Zach had tears in his eyes. "Dad…" he said in a trembling voice. "Can we please spend some time together now that you're home early? Will you play with me, dad? Please?"
Darren didn't say a word and disappeared into his bedroom. Minutes later, he emerged in his jumper and tracks and began preparing dinner.
Zach sat on the couch, tears welling up in his eyes. Why aren't you talking to me, Dad? he wondered. I know you're ignoring me intentionally.
"Dad!" he shouted this time. "See how I'm tossing the cushions around! Aren't you going to be mad at me?"
Zach messed up the entire living room. Darren was watching him but didn't say anything. Tired of getting his father to talk to him, Zach sank onto the couch and covered his face with a cushion.
"How can you not be mad when I'm throwing things around? What's wrong with you, Dad?" he asked himself.
An hour later, the dinner was ready. Darren set the dinner table and began eating. Right then, Zach dashed to him, a sheet of paper in his hands. He'd scribbled a message on it that read:
"DAD! PLEASE TALK TO ME. I AM SORRY. I PROMISE I WILL NOT HURT RONNIE. PLEASE!!!" Then he said, "I love you, dad, and I miss you," to him in sign language.
Darren smiled as he removed his earbuds and put his fork down. He knew his son had finally learned a lesson.
"So, do we finally understand how we can't criticize someone unless we walk a mile in their shoes?" he asked. "How did you feel when I wore earplugs all day and couldn't hear you, Zach? Did you feel bad? Do you realize how horrible Ronnie must've felt when you hurt him for no reason?"
At that point, Zach realized he was wrong. He shouldn't have mocked Ronnie. "Sorry, Dad," he said. "I was rude."
"You were, but I have to apologize to you as well, Zach," Darren said, shocking the boy.
"Why would you apologize, Dad? It was my fault. I was wrong."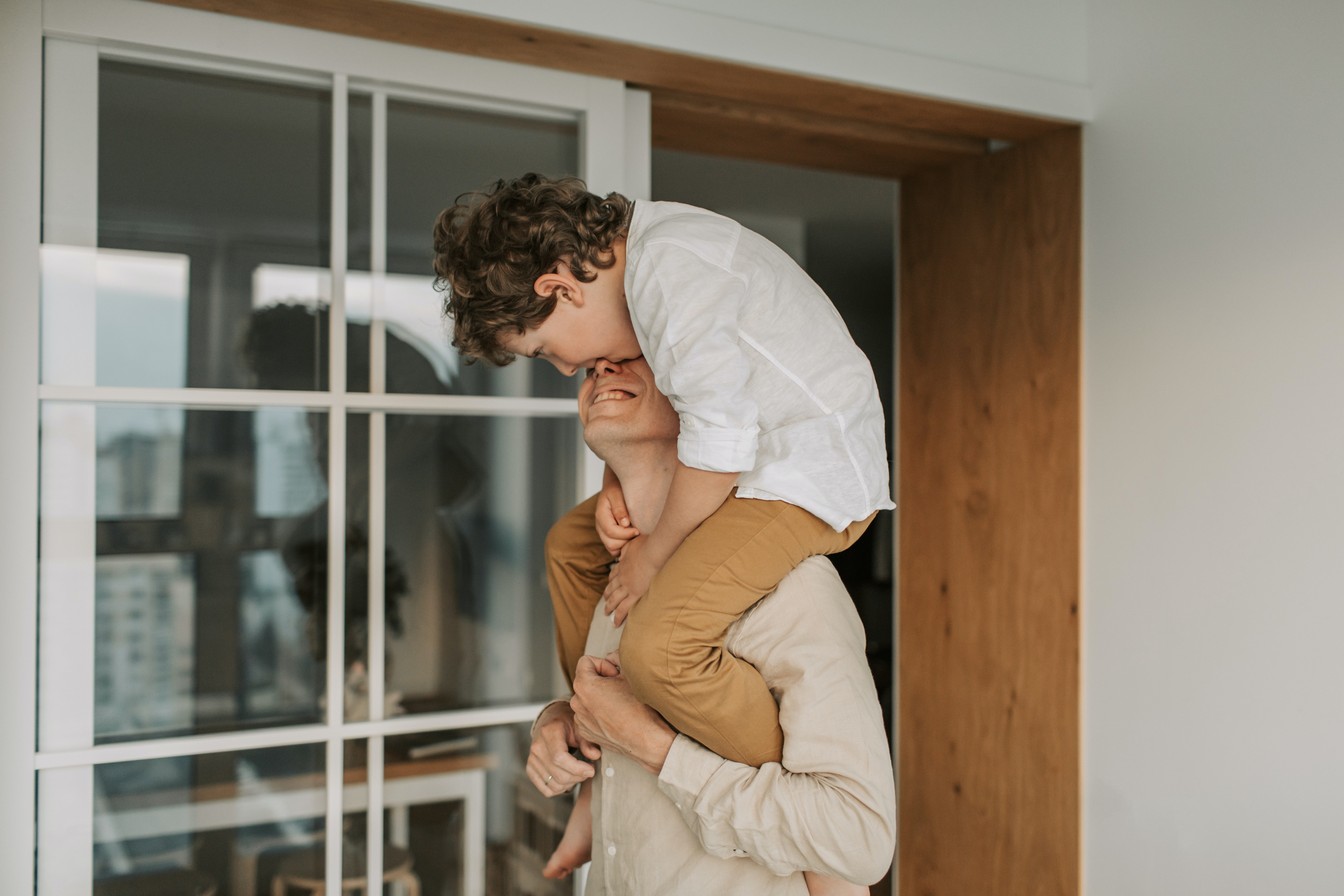 For illustration purposes only. | Source: Pexels
"No, son," Darren said, shaking his head. "While you were wrong to hurt Ronnie, what you said the other day stuck with me. It made me realize you were feeling awful because Ronnie's father was there for him, and I've not been able to be there for you. Am I right?"
Zach nodded with tears in his eyes. "All right then," Darren said. "Let us both make amends for our errors. We got this, OK? Remember, Zach, that only a person with a genuine heart to improve themselves can accept their flaws and work on them..."
When Zach went to school the next day, he apologized to Ronnie and promised never to hurt him again. Now that he didn't hate Ronnie, Zach realized sign language was 'kinda cool,' so he asked Ronnie to help him learn it, and the two boys became friends over time.
On the other hand, Darren stopped working on weekends and began returning home on time because he realized his son missed and needed him.
What can we learn from this story?
The absence of a parent sometimes breaks a child on the inside. Zach was jealous that Ronnie had a caring father, unlike him, and he was so mad about it that he ended up picking a fight with Ronnie.
You can only understand someone's plight when you walk in their shoes. When Darren stopped replying to Zach, the young boy felt offended and realized he had hurt Ronnie.
Share this story with your friends. It might brighten their day and inspire them.
If you enjoyed this story, you might like this one about a man who taught a bittersweet lesson to his son after hearing him mock a boy whose dad lays bricks for their mansion.
This piece is inspired by stories from the everyday lives of our readers and written by a professional writer. Any resemblance to actual names or locations is purely coincidental. All images are for illustration purposes only. Share your story with us; maybe it will change someone's life. If you would like to share your story, please send it to info@amomama.com.
Subscribe if you like this story and want to receive our top stories!
amoDays.com does not support or promote any kind of violence, self-harm, or abusive behavior. We raise awareness about these issues to help potential victims seek professional counseling and prevent anyone from getting hurt. amoDays.com speaks out against the above mentioned and amoDays.com advocates for a healthy discussion about the instances of violence, abuse, sexual misconduct, animal cruelty, abuse etc. that benefits the victims. We also encourage everyone to report any crime incident they witness as soon as possible.