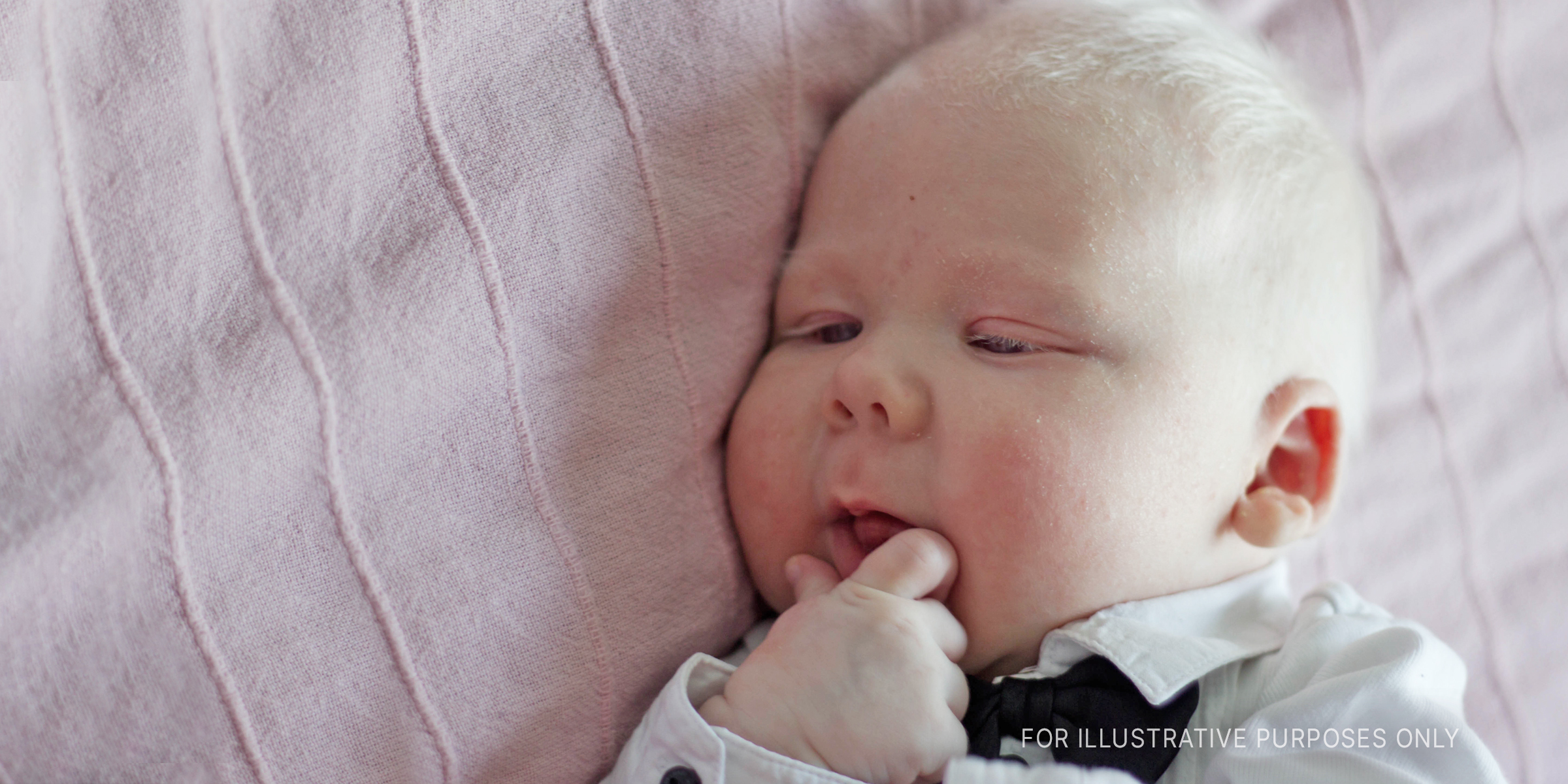 Baby with albinism lying on blanket | Source: Shutterstock
'Not Yours!' Lady Claims Seeing Grandson's Skin Color, Urges Son to Investigate – Story of the Day

Successful businesswoman Imani was determined to prove her son's wife was nothing but a golddigger. When she first sees her newborn grandson, Imani knows she can finally prove her daughter-in-law's deceit.
Imani glared at the message on her phone. Her son had just made a terrible mistake! She had a parental obligation to fix it, but how?
"Owen, you won't believe what Simon has done!" Imani called to her husband as she entered the study. "He's gone and married that Candice girl in a private ceremony, even though I told him to break it off with her."
Owen looked up from his paperwork and sighed. "Baby, I know you have misgivings about Candice—"
"Misgivings? That girl is after one thing: money."
"I don't think so, baby. If you sat down and spoke to her—"
"Oh, why do I bother talking to you?" Imani pointed at her husband. "You see the best in everyone, Owen, but you're wrong this time. Candice is a golddigger, and I'll prove it to you and Simon!"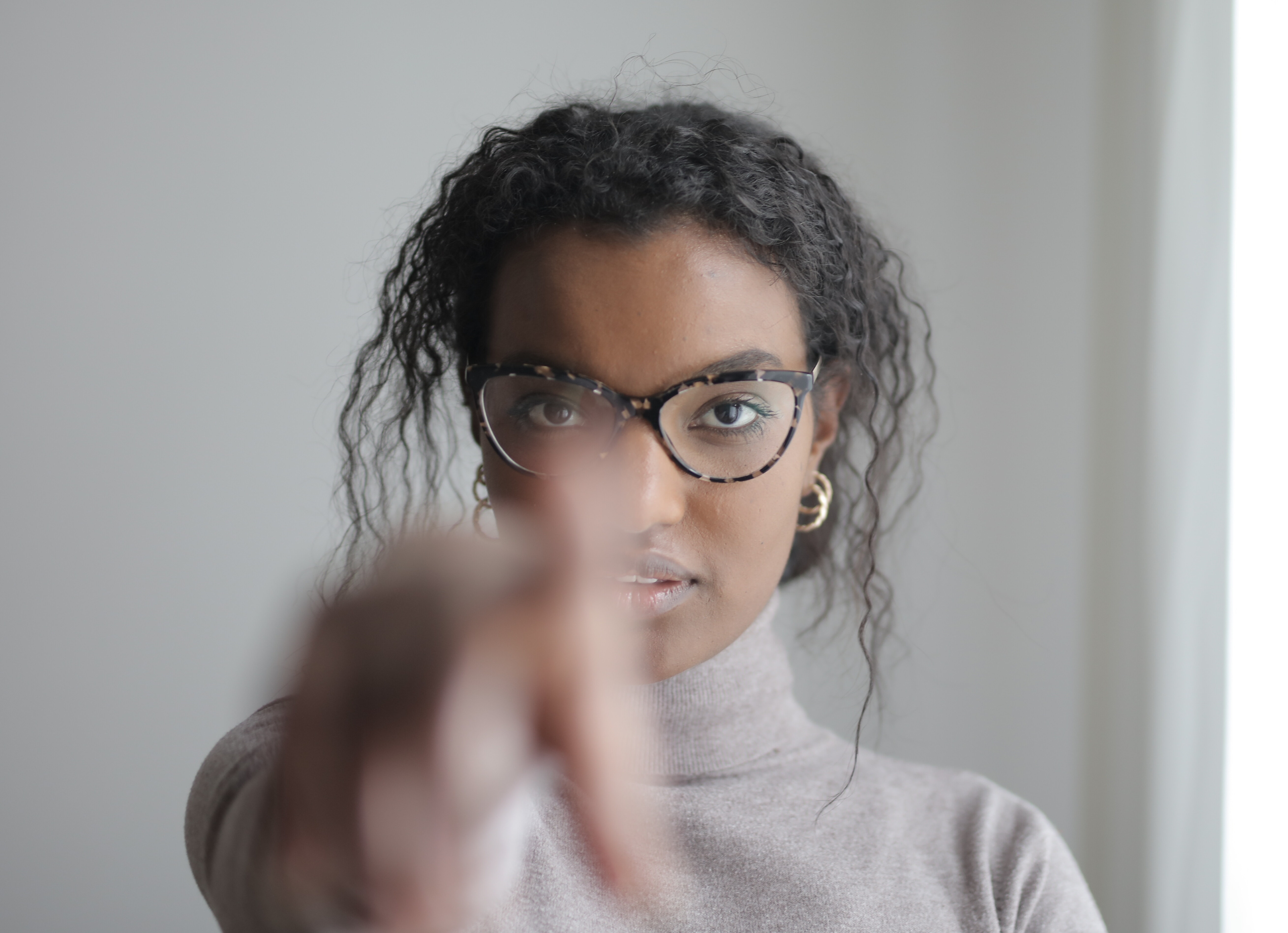 For illustration purposes only | Source: Pexels
Imani tried to gather evidence of Candice's deceit for months. She even had a private investigator look into her family history, but there was nothing to show they were anything but average, middle-class citizens.
She also questioned Simon daily about his relationship when he came to work at her company, but he brushed her off every time.
"I know what you're trying to do, Mom," Simon said one day.
"You're trying to find dirt on Candice, but you won't succeed. She's a great woman from a good family, and I wish you'd get over your suspicions about her."
That was something Imani couldn't do, especially after Simon announced that Candice was pregnant.
"Now she's really got her hook into him, doesn't she?" Imani fumed to Owen. They were about to enjoy a jacuzzi together, but now she was too mad.
"Can't you just be happy about getting a grandchild?" Owen said. "Really, Imani. Candice has never shown any sign of being greedy or materialistic. Why are you so certain she's after Simon's money?"
"Mother's instinct," Imani replied.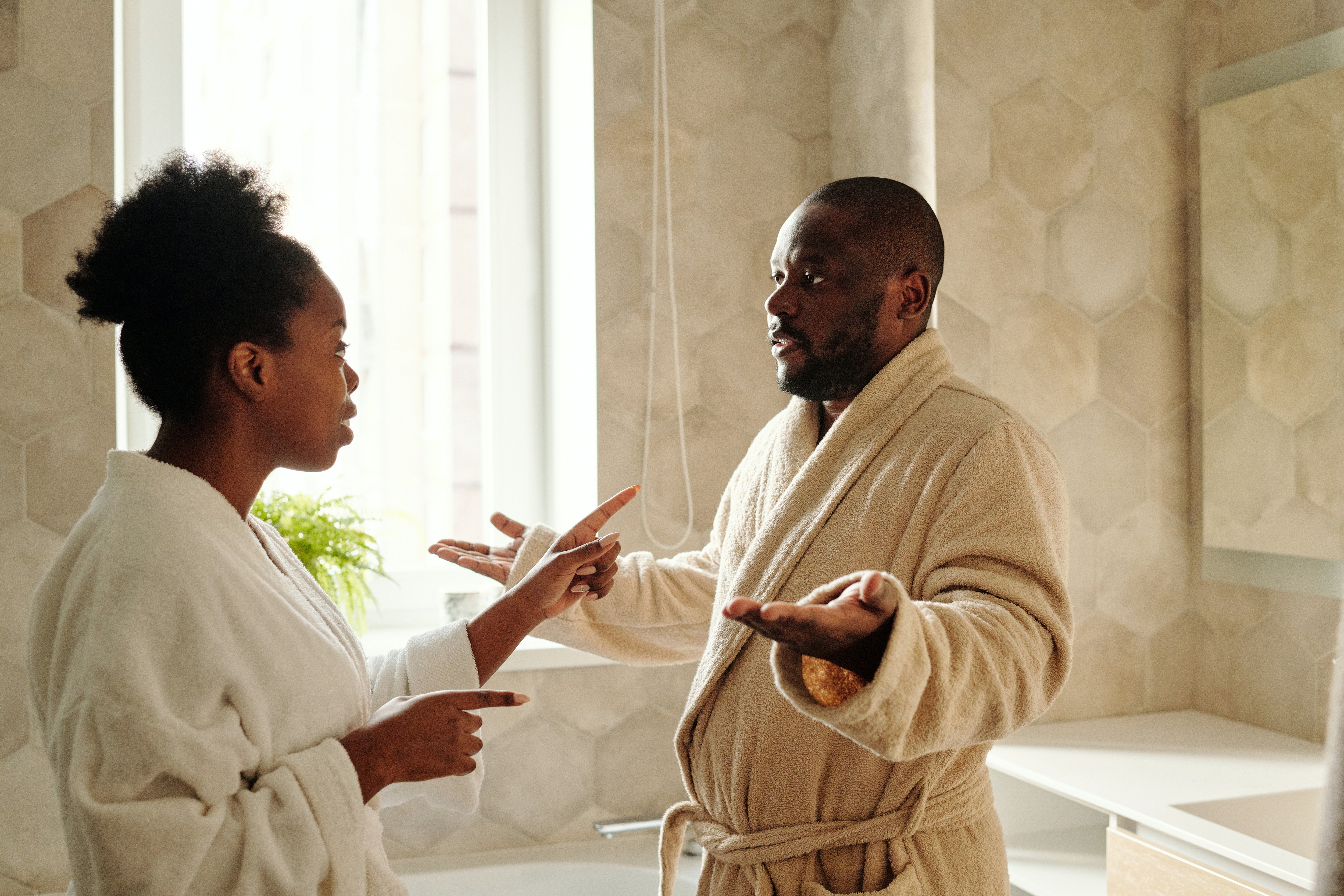 For illustration purposes only | Source: Pexels
A few months later, Imani received a late phone call from Simon that changed everything.
"Mom, Candice has gone into labor!" Panic filled Simon's voice. "We're heading to the hospital. I'm trying to be calm for Candy, but I'm freaking out, Mom!"
"Just breathe, baby. Giving birth is the most natural thing in the world. Drive safe, and everything will be fine," Imani said.
"I always knew you were up to no good. Time to come clean, girl: Who's really the father of this child?"
Secretly, she counted the ways labor and delivery could go wrong, but then she stopped herself. She was a church woman and would not stoop to such evil as to wish harm on another person.
Owen and Imani paced their kitchen as they waited for news from Simon. It was almost three in the morning when they finally got a call.
"It's a boy," Simon declared, "a beautiful baby boy!"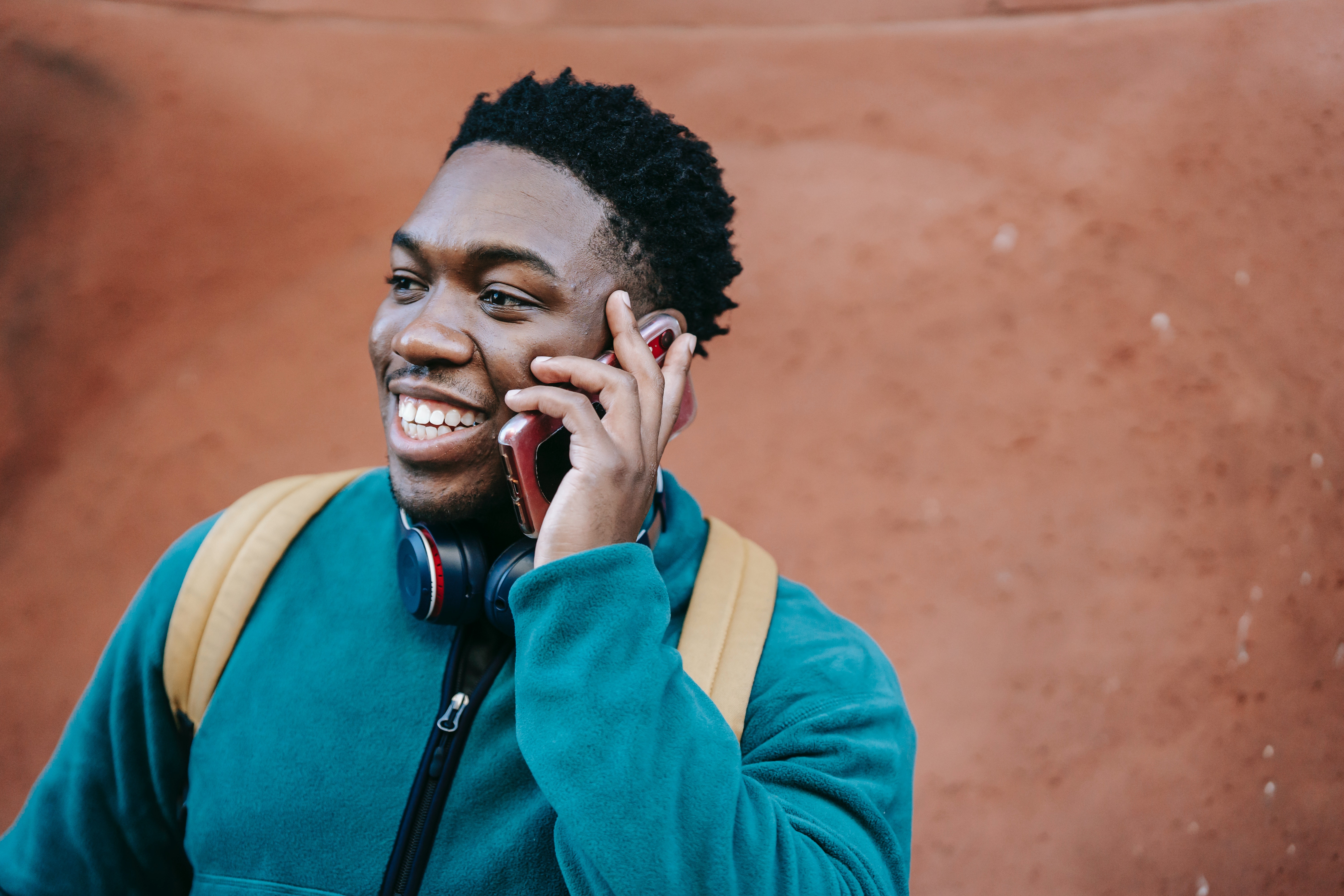 For illustration purposes only | Source: Pexels
Imani practiced smiling in front of the hallway mirror while waiting for her guests. Simon and Candice would be here soon to show off baby Caleb. They probably thought they were honoring her by naming the child after Imani's father, but she felt insulted by their choice.
The doorbell rang, and Imani fixed a grin on her face. She welcomed Simon with a hug and avoided Candice's outstretched arms by peeking into the stroller.
"Where's my precious little grandson?" Imani asked.
"Let's get inside first, Mom." Simon laughed.
The proud new parents wheeled the stroller into the living room. Imani watched as Simon and Candice whispered to each other over the stroller while Candice lifted the baby. It seemed to her that they were acting strangely.
She understood why when Candice held out the swaddled baby to her. Imani stepped back. Finally, she had proof Candice was a liar!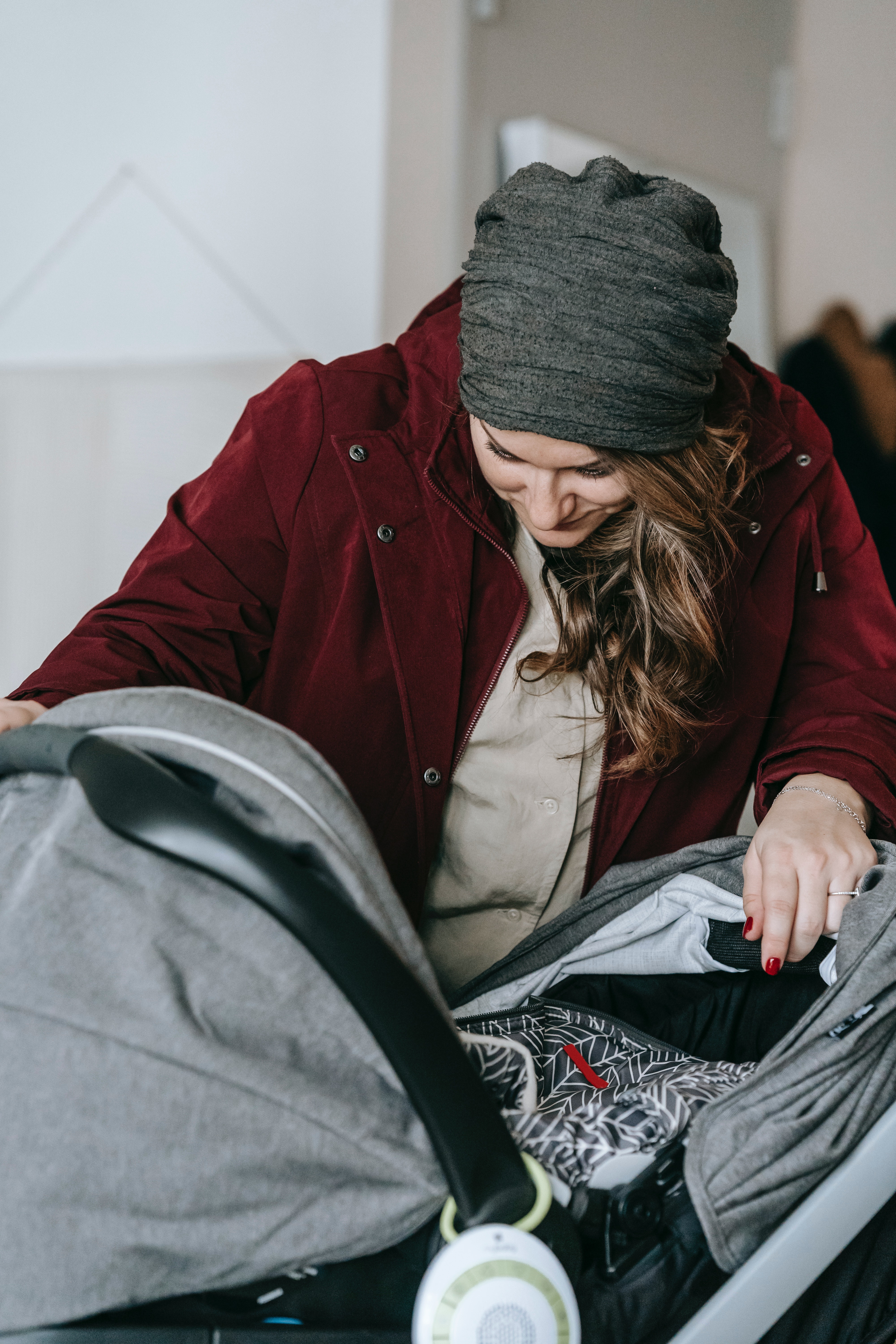 For illustration purposes only | Source: Pexels
"What's the meaning of this?" Imani looked at Simon.
"This is my child, Mom." Simon frowned.
"This child is not yours!" Imani pointed at the sleeping baby's chubby cheeks. "Are you blind? This baby is white, through and through. How can you be his daddy if there's not a hint of brown on his skin?"
Imani turned to Candice next. "I always knew you were up to no good. Time to come clean, girl: Who's really the father of this child?"
Simon snatched the page from Imani's hand before she could commit it to the flames. She tried to grab it back, but it was too late.
"Stop it!" Simon rushed to Candice's side as she burst into tears. "Mom, Candice's genes were stronger than mine, that's all! And who cares anyway, so long as he's healthy."
"Oh, she's really pulled the wool over your eyes. Wake up, Simon! You have to look into this." Imani waved her hand at the child. "Until you do, you won't get any financial support from me, and don't even think of showing up at work either! I don't want to hear anything from you until you have answers."
Simon frowned down at the baby in his wife's arms. "Okay, Mom. I'll get a DNA test."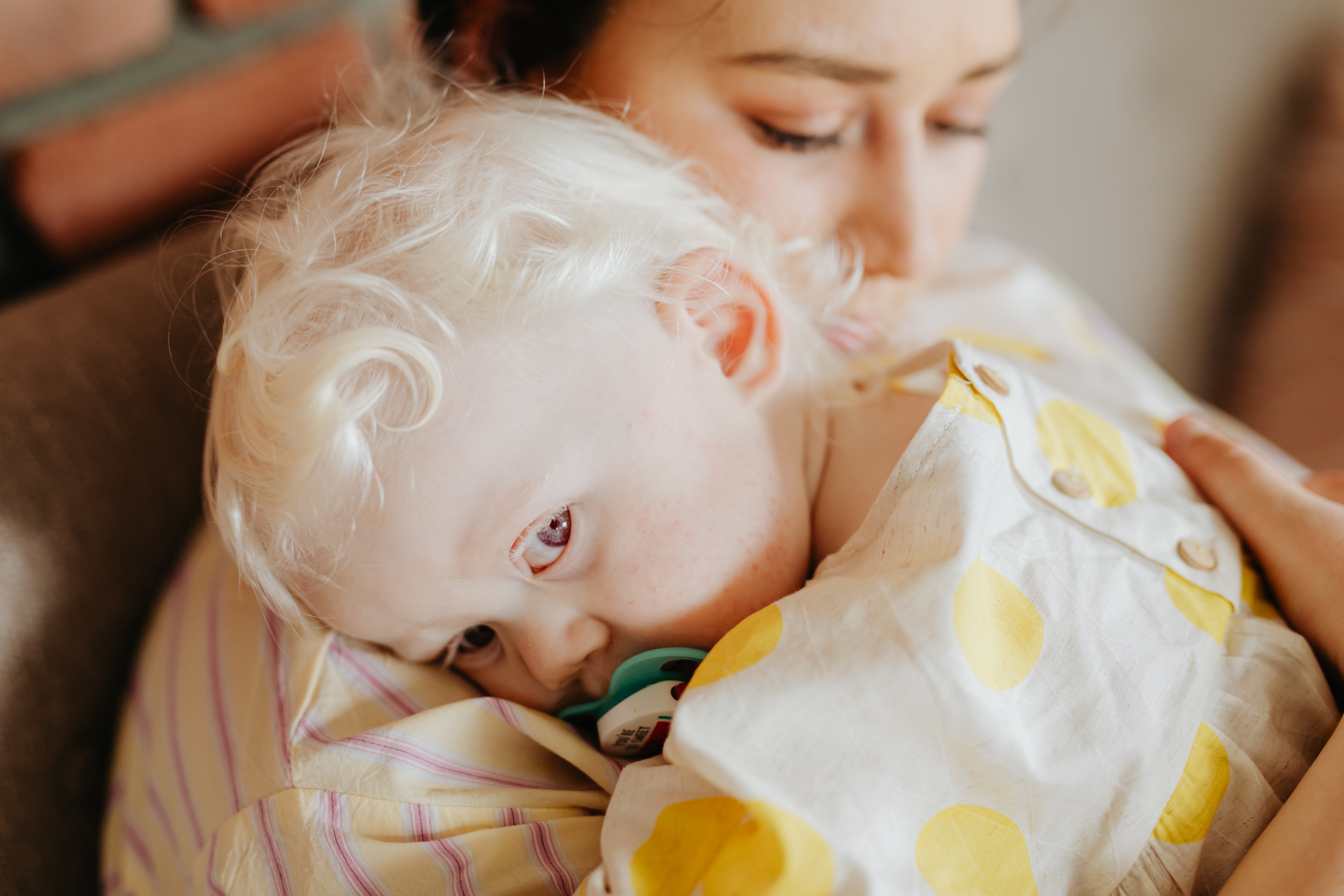 For illustration purposes only | Source: Pexels
"I'm so sorry, Candy." Back at home now, Simon wrapped his wife in a tight hug and kissed the top of her head.
"I knew your mom might make a scene, but I never expected that!"
Candice sniffed and wiped the tears from her face. "Maybe she won't hate me so much once she gets the results of Caleb's DNA test."
"I hope so." Simon frowned. "I can't believe she kicked me out of my job. How does she expect us to survive?"
Candice didn't answer that. She lifted Caleb into her arms and smiled at his sweet little face. He was very pale...a little too pale. Even his downy hair and blue eyes seemed washed out, almost colorless. He scrunched his face unhappily when light from the window fell across him.
"Caleb has a checkup this week," Candice said. "Let's ask the doctor about a DNA test then."
Simon agreed, but both parents were soon distracted as Caleb started crying.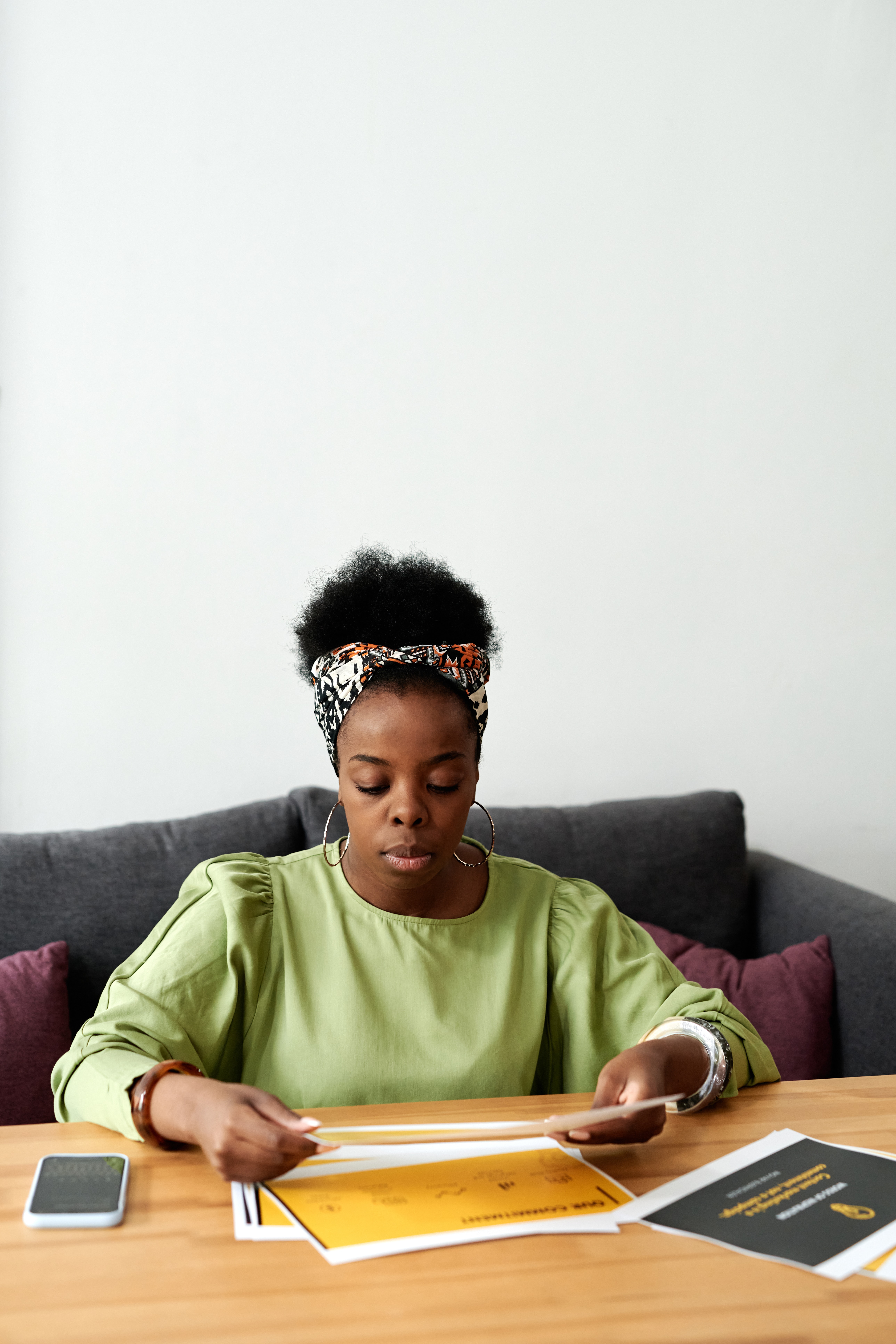 For illustration purposes only | Source: Pexels
"More lies!" Imani discarded the DNA test results Simon had sent her. "I don't know how she's done it, but Candice clearly convinced the lab to falsify the test results."
Owen stared at his wife over his steepled fingers. "Honey, you can't possibly believe that."
"Well, I do. And there's only one thing to do now. You and I are going to get our own DNA test done. That way, there's no chance Candice can interfere."
Owen shook his head. He honestly thought his wife was being over-the-top now, but he'd support her anyway. After so many years of marriage, he wasn't about to fail in his duties as a husband now.
"Alright, just let me know what I need to do," Owen said. The sooner this whole mess was cleared up, the better! He and Imani could return to their comfortable lives, and she'd have no choice but to accept Candice into the family.
Owen believed everyone would be happy once the results came in, but there was a nasty surprise waiting for him.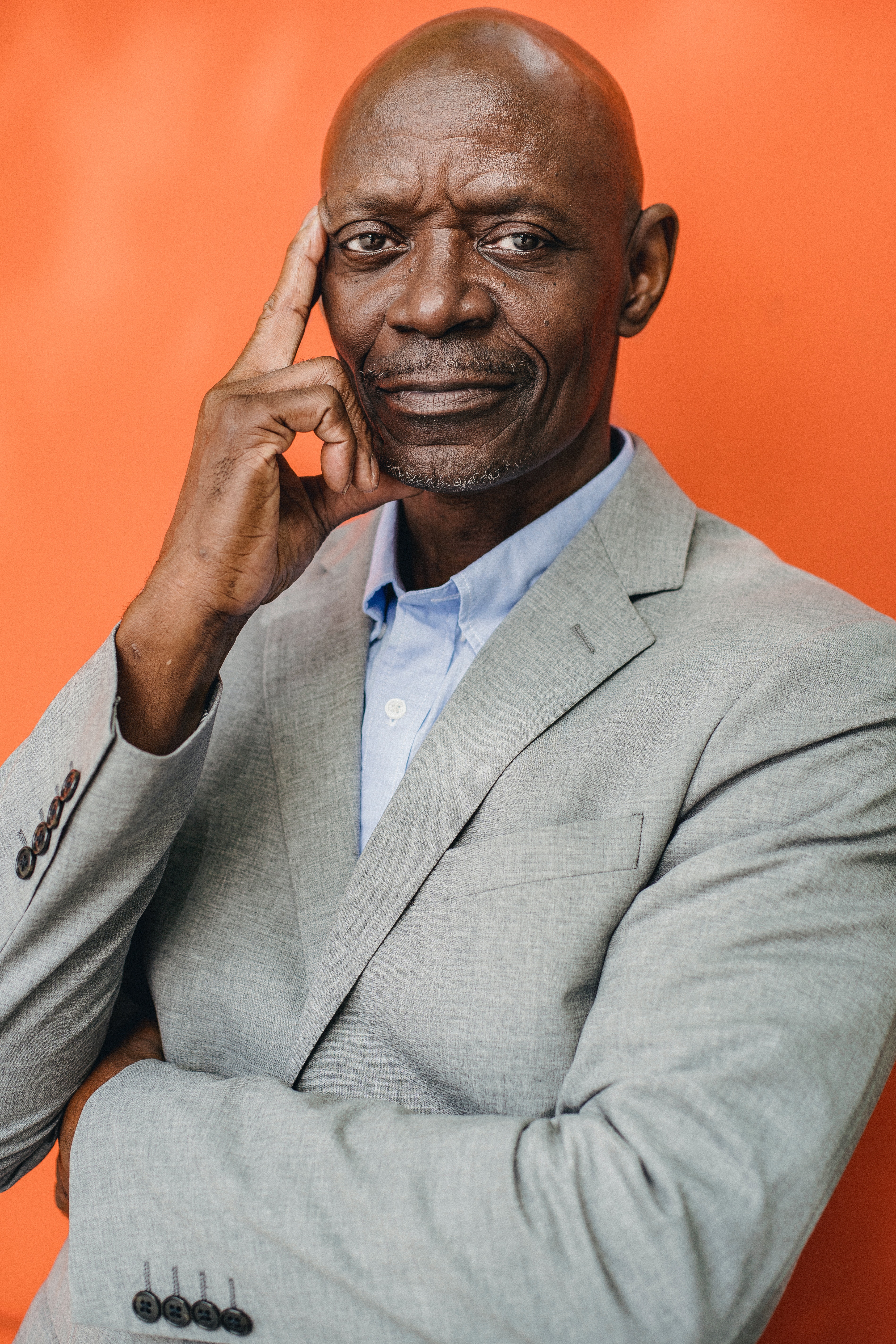 For illustration purposes only | Source: Pexels
Imani insisted the family gather together to look at the results of the DNA test she had performed. It was very thorough as it used her and Owen's DNA as well. She couldn't wait to see the look on Candice's face when her lies were exposed in front of everyone.
"Now, we'll finally know the truth!"
Imani opened the envelope and removed the test results.
Imani's hand shook as she scanned the page. This couldn't be! She glanced from her son to Owen. Everyone was watching her, waiting for her to tell them the results.
Nobody could ever know what this test revealed!
"I guess you were telling the truth after all." Imani rose and moved toward the fireplace. She had to get rid of this page!
"That's it?" Simon stood. "After all you put us through, that's the only thing you have to say?"
Simon snatched the page from Imani's hand before she could commit it to the flames. She tried to grab it back, but it was too late.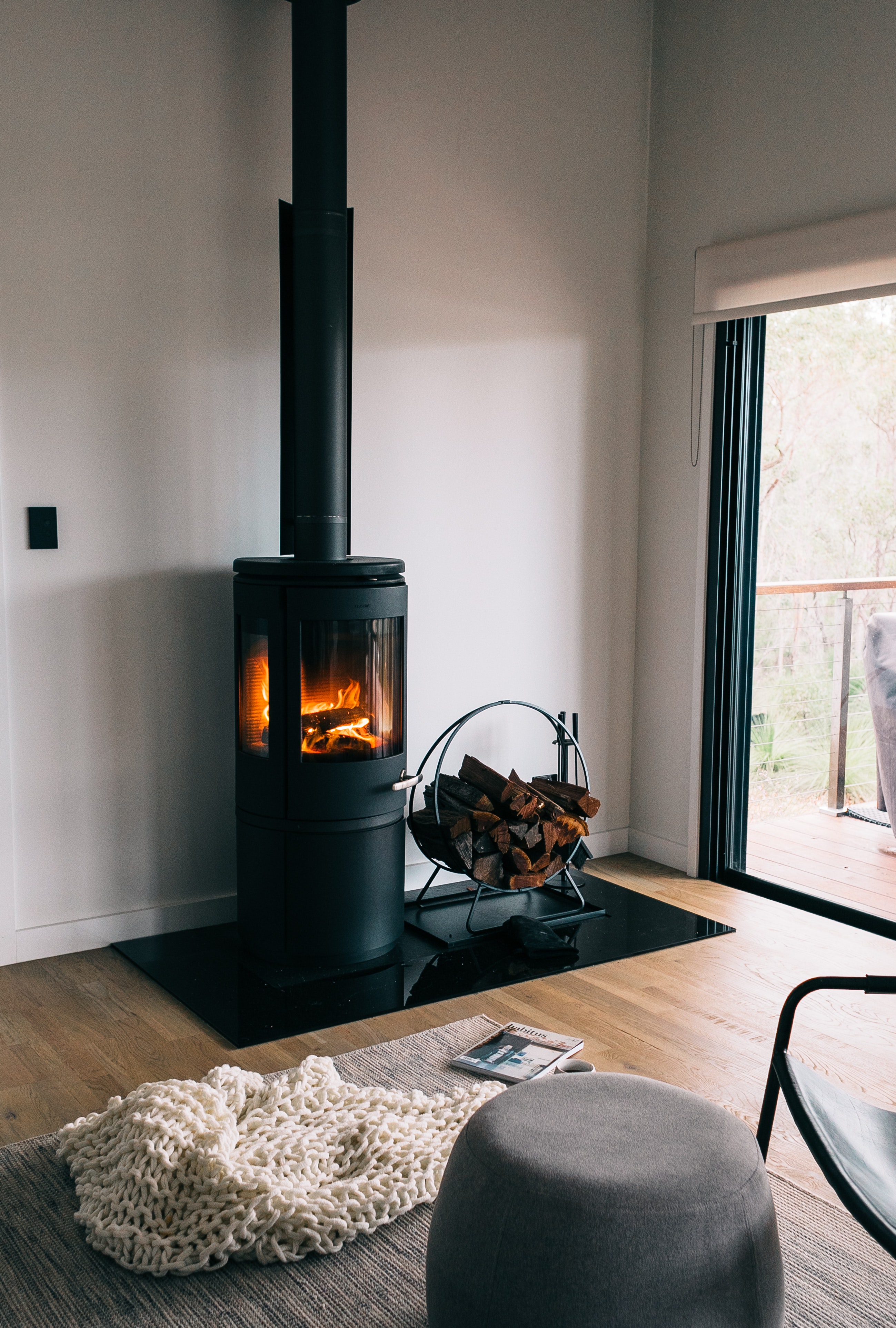 For illustration purposes only | Source: Pexels
"What's the meaning of this?" Simon stared at his mother. "Dad isn't my father?"
"What?" Owen stood and took the results from his son. "Imani, how is this possible?"
Imani hung her head. For years, she thought she'd gotten away with her secret. It never occurred to her that Simon might be living proof of it!
"I had an affair," Imani confessed. "It was just the one time, many years ago. I didn't know Simon wasn't your child, Owen. I always assumed he was."
"I can't believe you!" Tears ran down Owen's cheeks. "All this time, you accused Candice of deceit, and now we know why! It was your own guilty conscious seeing the worst in her because you were unfaithful!"
"It never meant anything!" Imani rushed to her husband and tried to take his hands. "I love you, Owen. I always loved you!"
"How can I ever believe a word you say?" Owen turned away from Imani and left the room.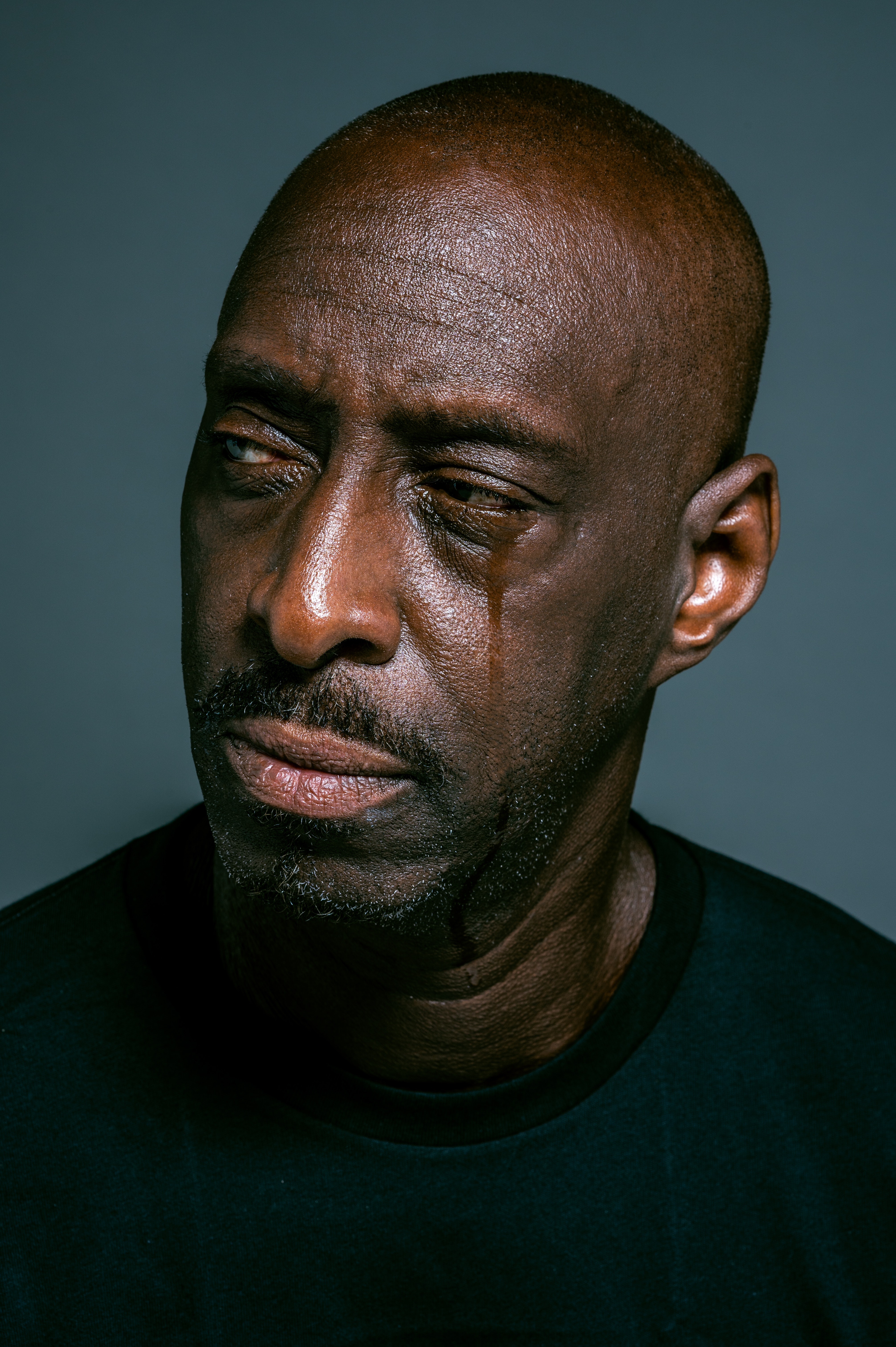 For illustration purposes only | Source: Pexels
The family was deeply upset by this unexpected discovery. Owen went to stay in a hotel for a few days but eventually filed for divorce. He couldn't get over his wife's infidelity. It even strained his relationship with Simon until the day Simon called him in tears.
"Mom was right, sort of," Simon said.
"There is something unusual about Caleb, Dad. We just got another DNA test result. Caleb has albinism."
"I'm sorry, Simon. Everyone hopes their child will be born in good health, but life throws you a curveball sometimes. If there's anything I can do..."
"Just come over, please? Candice and I feel so lost and overwhelmed. I could really use my dad."
"I'll be right there, son." Owen smiled sadly.
Simon and Candice wrapped Owen up in a group hug when he arrived. They all sat down together in the living room, where the young parents were poring over pamphlets and websites with information on albinism.
As Owen joined them, he knew everything would be okay. Little Caleb had a loving family to support him, and Owen would always be a part of that. No matter what the DNA test said, Simon would never stop being his son.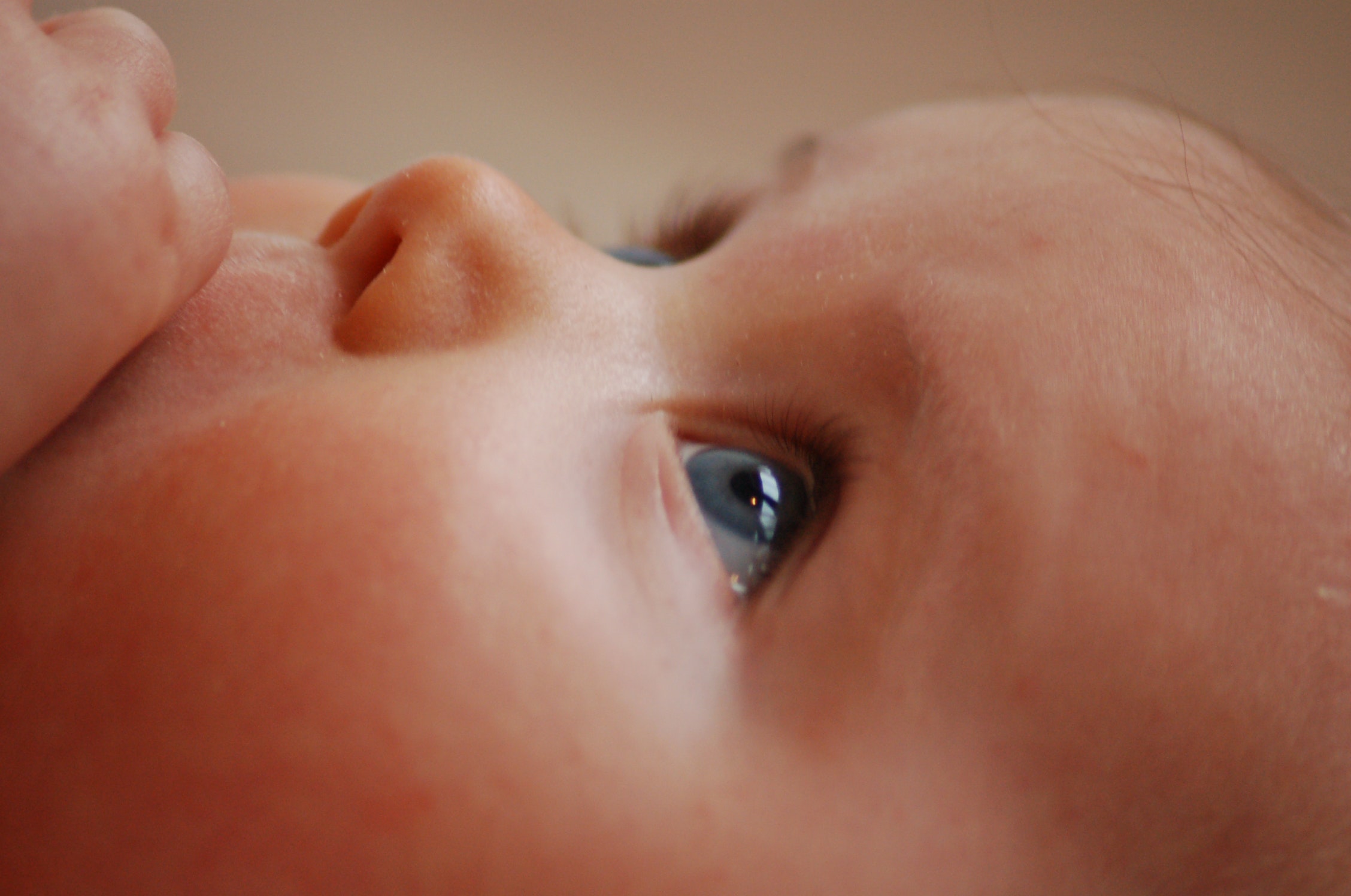 For illustration purposes only | Source: Pexels
The family gained a more positive outlook over the following week. Once the initial shock faded, Simon and Candice realized that while several complications might affect Caleb, their son could still have a happy, fulfilling life.
"We just have to be extra cautious about his eye health and the increased sensitivity to light." Candace smiled down at her son as she spoke to Owen. "I still can't believe how easily this condition can hide in your genes. I mean, what are the odds of two carriers like Simon and I getting together and having a baby?"
"Big enough for this little man to enter the world." Owen offered his hand to Caleb and grinned when the child wrapped his hand around his finger. "You've brought many blessings on this family, little Caleb. If it weren't for you, I might never have known the truth about Imani."
"I suppose I shouldn't be surprised to find you all talking about me behind my back."
Everyone turned to stare at Imani. She stood in the doorway to Simon and Candice's home with tears streaming down her face.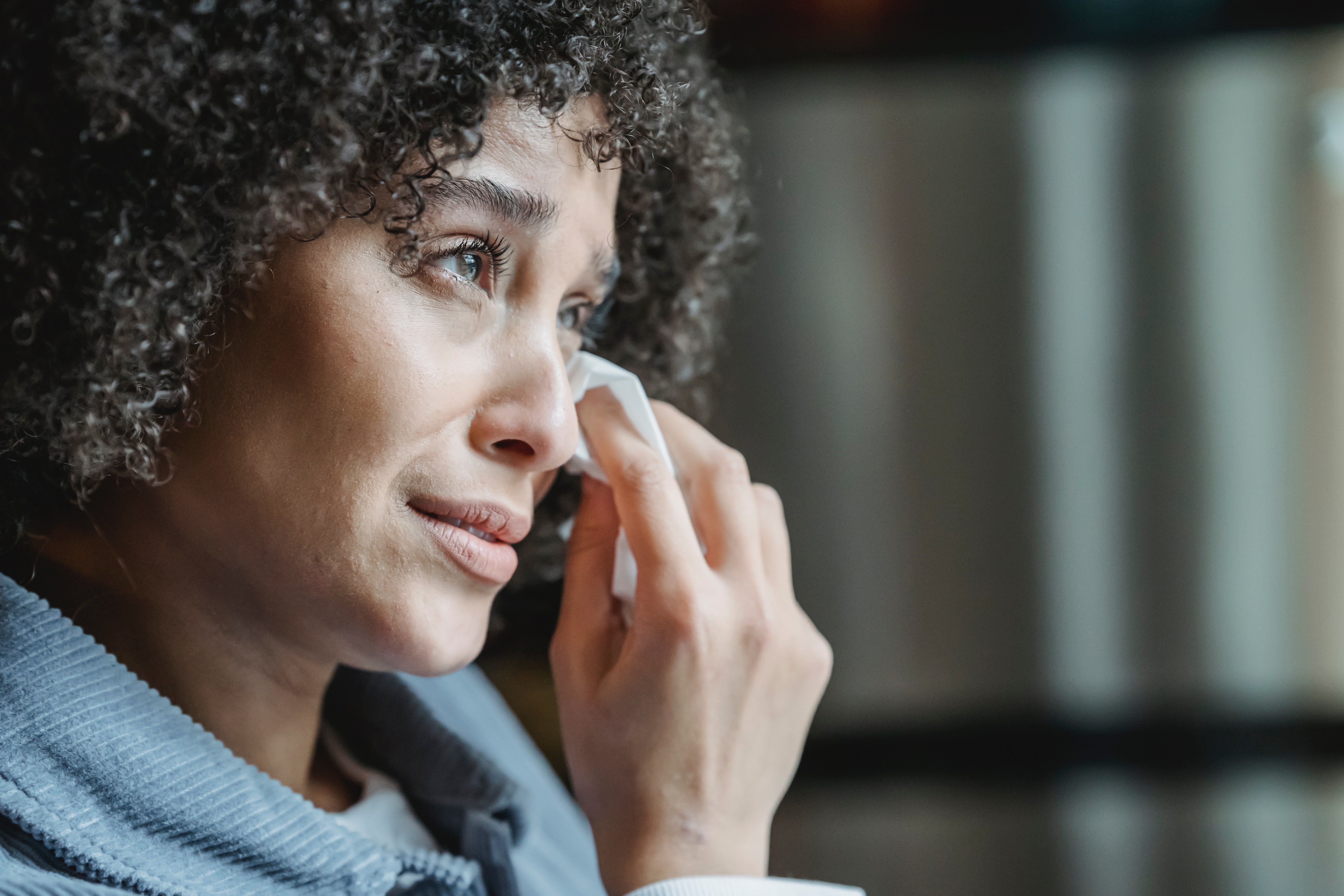 For illustration purposes only | Source: Pexels
"What do you want?" Simon stepped forward to block Imani from entering. "You aren't welcome in my home."
"Wait, son." Owen put a hand on Simon's shoulder. "I invited her to come here. Imani has something she wants to say to you and Candice."
Imani took a deep breath. "Owen is right. I came here to apologize. I treated you badly, Candice. I was wrong to judge you without knowing anything about you."
"I treated you badly, too." She looked at Owen with tearful eyes. "I made a terrible mistake. I know I can't save our marriage, but I hope one day you'll be able to forgive me."
What can we learn from this story?
Never make accusations without proof. Imani was determined to prove Candice married Simon for his money, even though she had no evidence. When she refused to let go of her vendetta, she revealed her dirty secret.
True love binds people in difficult times. Simon and Candice were shocked to discover their son had a genetic condition, but Owen didn't hesitate to help and support them, even though he wasn't Simon's birth father.
Share this story with your friends. It might brighten their day and inspire them.
If you enjoyed this story, you might like this one about a mom who learns that her son was switched at birth.
This piece is inspired by stories from the everyday lives of our readers and written by a professional writer. Any resemblance to actual names or locations is purely coincidental. All images are for illustration purposes only. Share your story with us; maybe it will change someone's life. If you would like to share your story, please send it to info@amomama.com.
Subscribe if you like this story and want to receive our top stories!