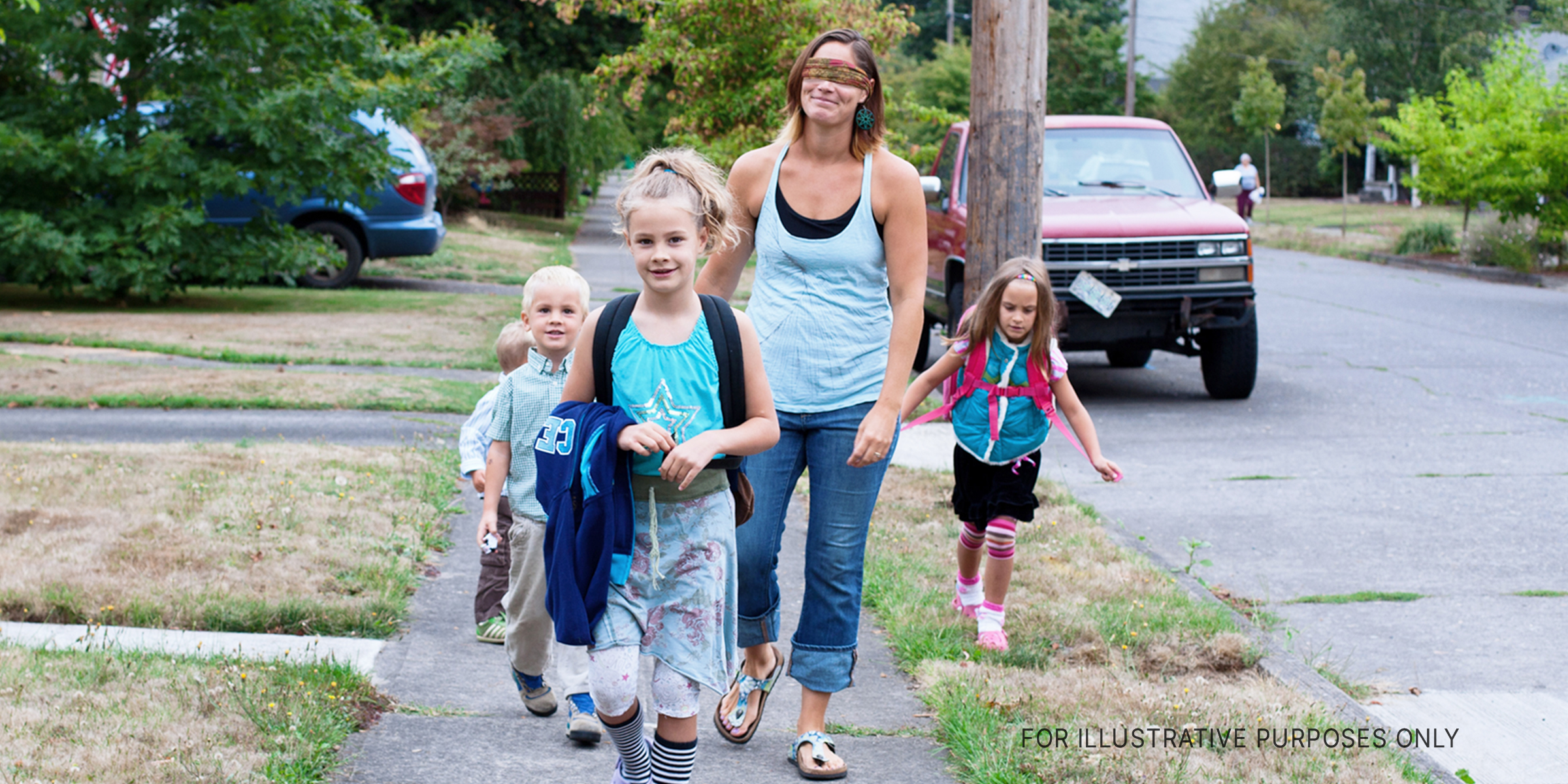 Blindfolded Mom With Her Children. | Source: Getty Images
Mom of 4 Loses Home in Fire, Kids Lead Her Blindfolded to a New One Months Later – Story of the Day

Sarah was raising her four children independently after her husband's death and regrettably lost her house in a fire when she least expected things to go wrong. After being thrown into poverty and forced to live in a homeless shelter, one fine morning, their fates take a U-turn.
Sarah looked at her reflection in the bedroom mirror, and a wave of regret washed over her as she realized how drastically she had changed in the last six months. Her husband's death had caused her unspeakable pain and grief, and she had just let herself go.
Sarah was a single mother of four children, and raising them on her own had been anything but easy. When Jeff was alive, she never had to work and could easily manage the house chores while a nanny looked after the children.
But after Jeff's death, everything changed. Sarah had to change. She had to go out, get a job, learn to do the taxes and juggle between parenting and housework. The household income had shrunk considerably, so Sarah had to cut back on unnecessary expenses and get rid of the nanny…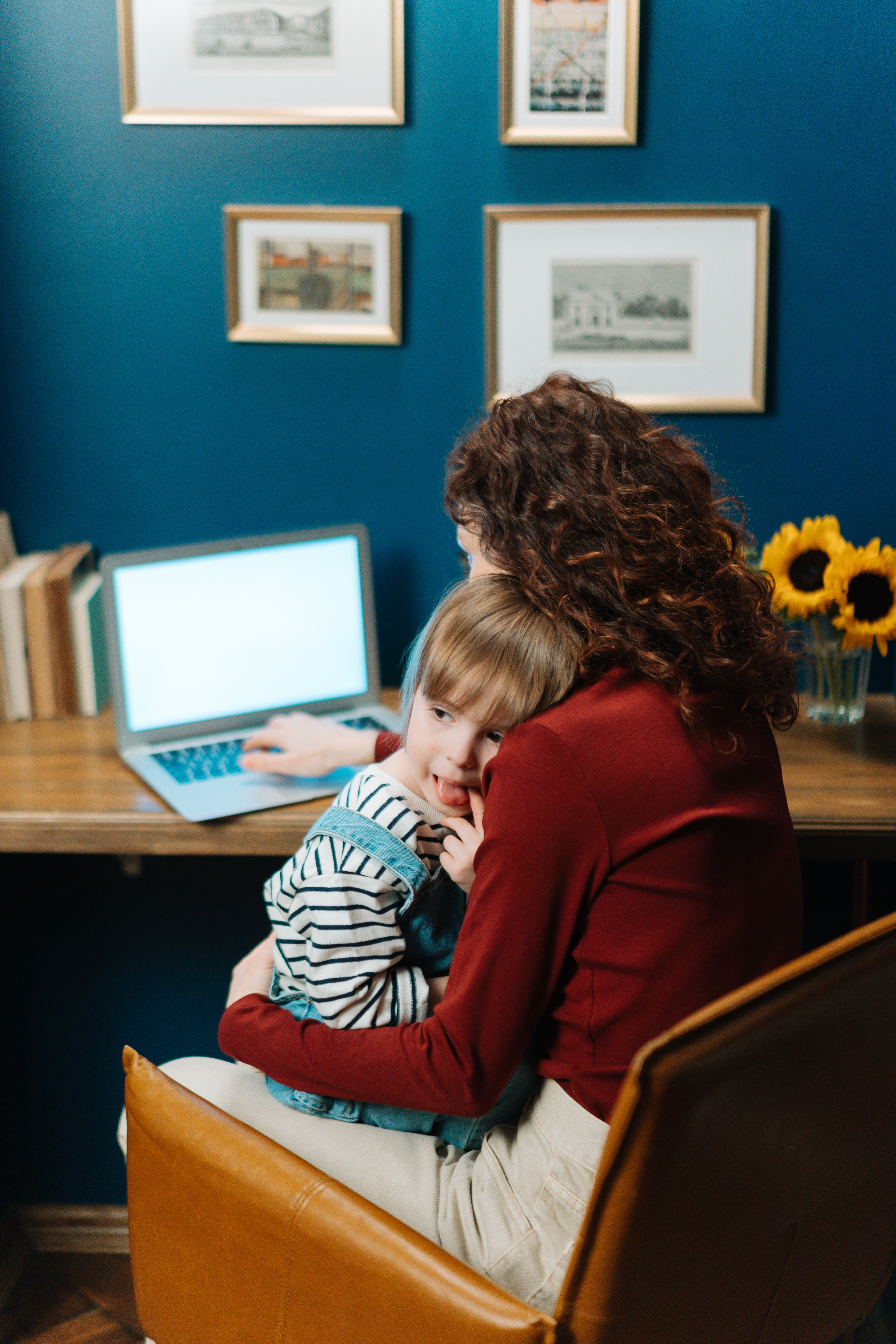 For illustration purposes only. | Source: Pexels
Despite the hardships, Sarah didn't lose hope. She pulled herself together for her children and decided to raise them alone. But over time, Sarah lost confidence that she was a good mother. She was no longer able to pamper them or give them complete attention. The once-doting mother now rarely asked them about their needs because she was always swamped with work.
Usually, Sarah would get away with doing the bare minimum unless her children pinpointed she was being negligent. While at work, she would leave them in the care of her neighbors, and when she returned, she fed them quickly and tucked them into their beds.
Then she would sit alone and finally relax. Those few hours she had to herself at night allowed her to decompress after a hectic day. On weekends, she would often lock herself in the room that used to be Jeff's office, just to be alone and work in peace when her children were too loud.
If that wasn't enough, she often skipped meals at night and downed wine instead to forget her anxieties and keep herself from giving up.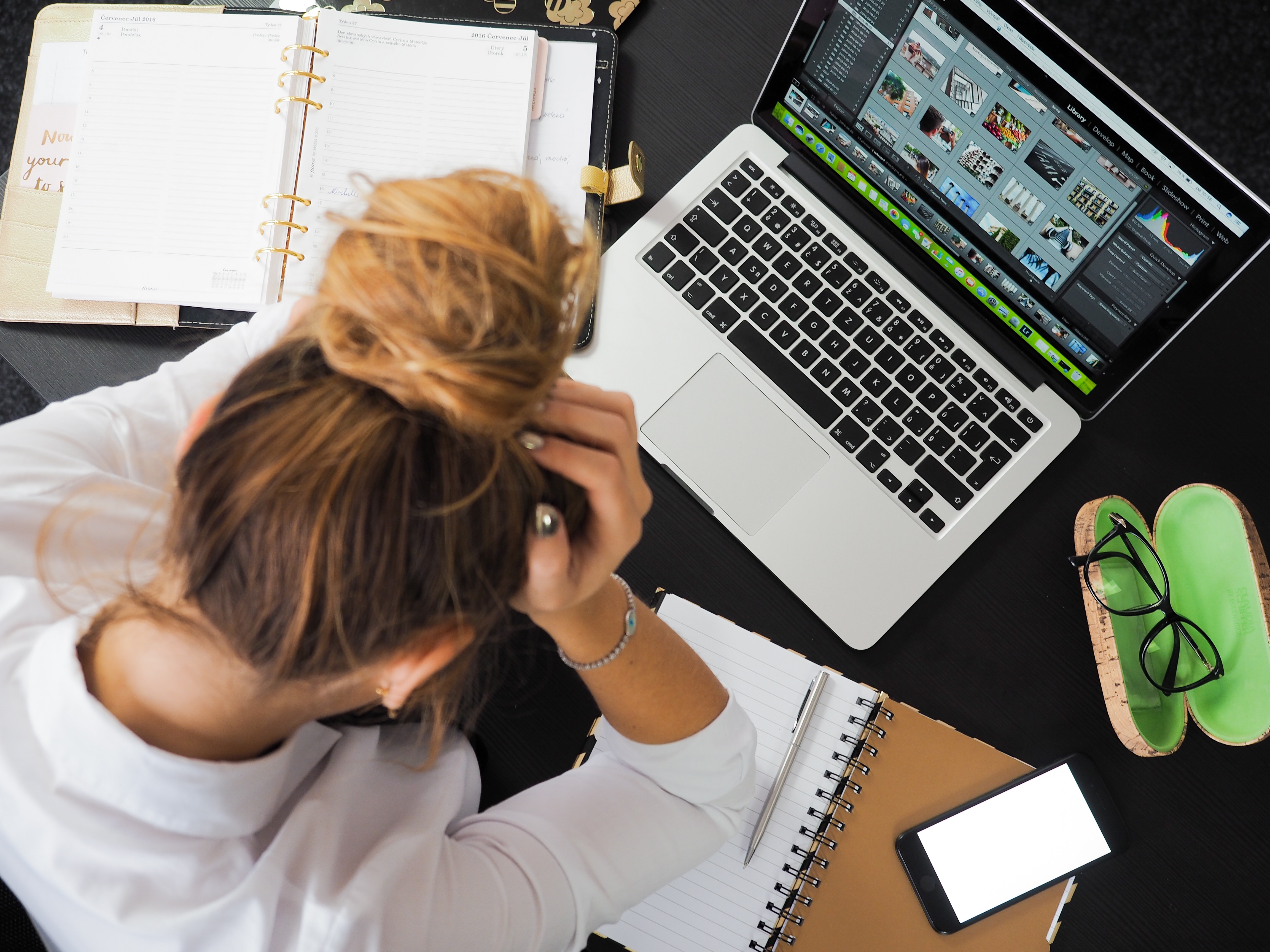 For illustration purposes only. | Source: Pexels
Sarah's life had become so frantic and stressful since Jeff's departure that she barely had time for herself. But unfortunately, no matter how hard she tried to escape her chaotic lifestyle by locking herself in a room or enjoying those few 'me time' hours at night, nothing helped her find peace.
Looking at herself in the mirror, she could see the strain had taken its toll on her psychologically and physically. She looked too thin, there were dark bags under her eyes, and her skin was dull and flabby. That was Sarah's last straw. She couldn't go on like this. She knew she had to stop burning herself out before it was too late.
So Sarah made a decision that night while looking in the mirror.
She stared at her reflection and told herself, "You're going to change, Sarah! You're no longer ignoring yourself. You have the right to live your life your way."
Sarah got up early the next morning and emailed her manager that she was taking an urgent day off. She made preparations for her children's schools, and after sending them off, she decided to ditch her monotonous schedule and devote time to herself.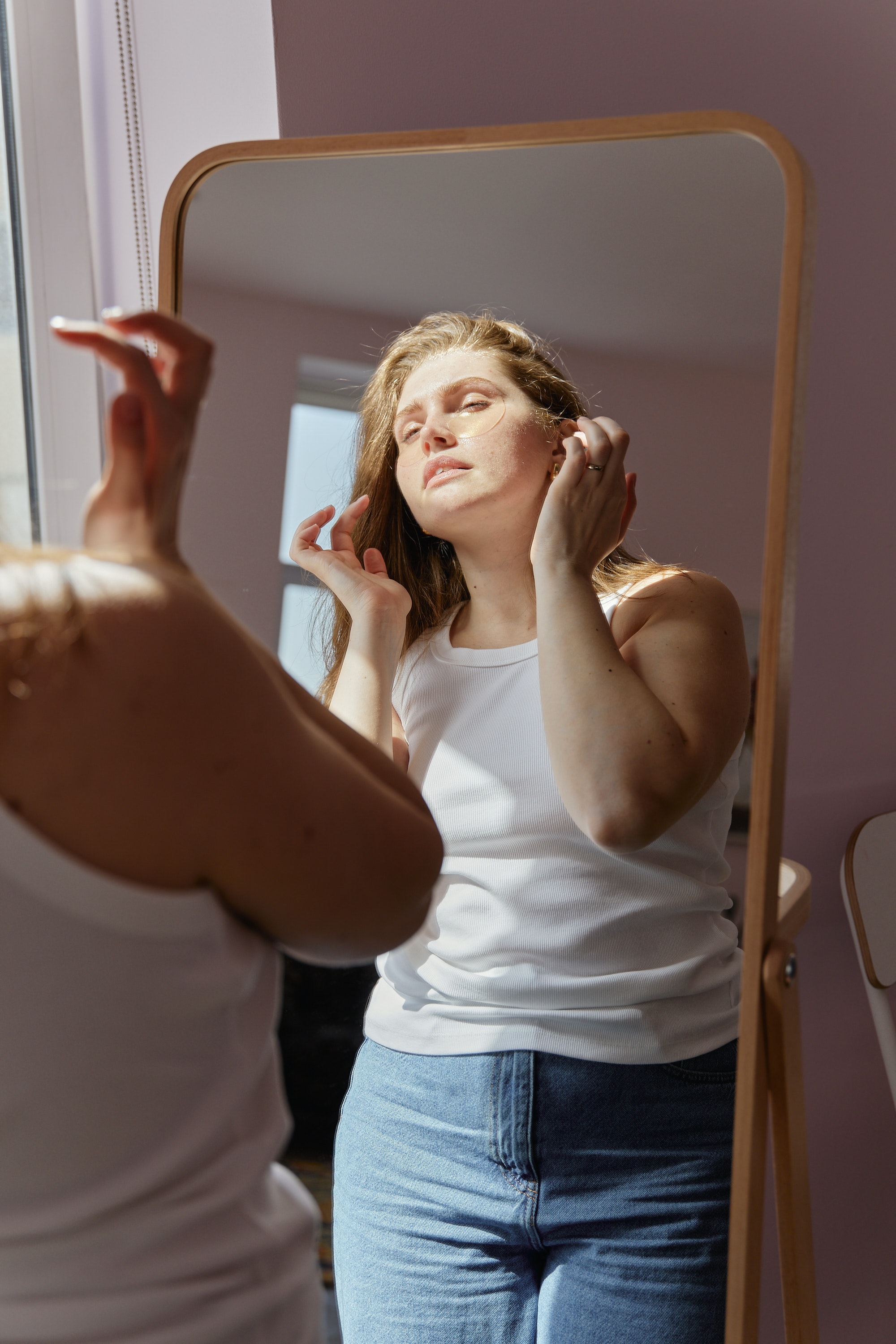 For illustration purposes only. | Source: Pexels
It had to be the best day ever. Sarah decided she'd take a long, relaxing bath with her favorite bathing salts and spend extra time pampering her skin. But first, she decided not to eat breakfast on the run for the first time in a while.
Sarah hated the typical instant coffee but didn't have time for anything else in the past. But not now. Sarah placed her favorite geyser coffee maker on the stove and turned it on. A thunderous boom played in the sky as she waited for her coffee, and rain poured from the darkened clouds in thick curtains.
Sarah stood at the kitchen windowsill and closed her eyes, inhaling the lovely smell of moist Earth. How long had it been since she'd lived life? How long had she ignored the beauty of the small things around her?
Sarah was still at the windowsill, enjoying her company when her phone rang loudly from her bedroom. She ignored it at first because she wanted to stay away from her electronic devices for a day, but when it kept ringing, she decided to pick it up.
"Yes?" she asked as she answered the unknown number.
"Hello, Sarah! How are you doing?"
"Natalie?" she asked. "Oh my goodness! I can't believe this! Is this really you?"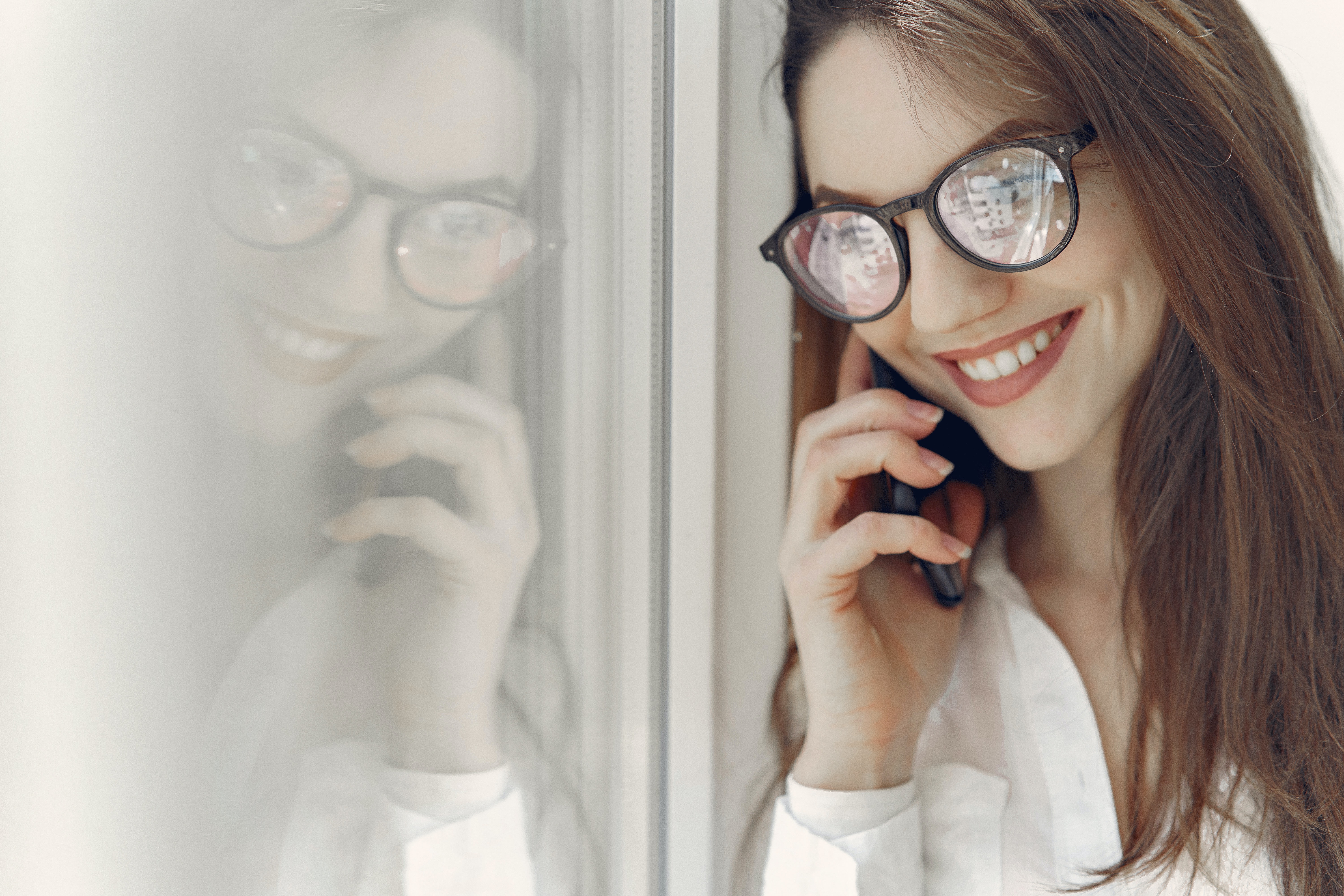 For illustration purposes only. | Source: Pexels
"No, Sarah! It's my ghost calling you after all these years!" Natalie laughed. "So, how's life treating you?"
"Oh, I'm great…just lonely after Jeff, you know, left…I miss him."
"I'm so sorry, Sarah. I only recently got to know, and I really wanted to call you..."
Natalie was Sarah's friend, but they'd lost touch after Natalie and her husband moved to Europe. Sarah felt a strange ease after a heartfelt talk with a friend she hadn't seen in a long time.
But unfortunately, Sarah got so carried away by the conversation that she completely forgot about her coffee, which was still on the stove. The weather turned harsh, and strong gusts blew the window curtain toward the stove, causing it to catch fire.
Sarah put the phone down when she sniffed something burning and noticed smoke filling her room, causing her to cough. "Nat, I'll call you right back!" She picked up the phone and raced out of her room, only to discover that her house was on fire!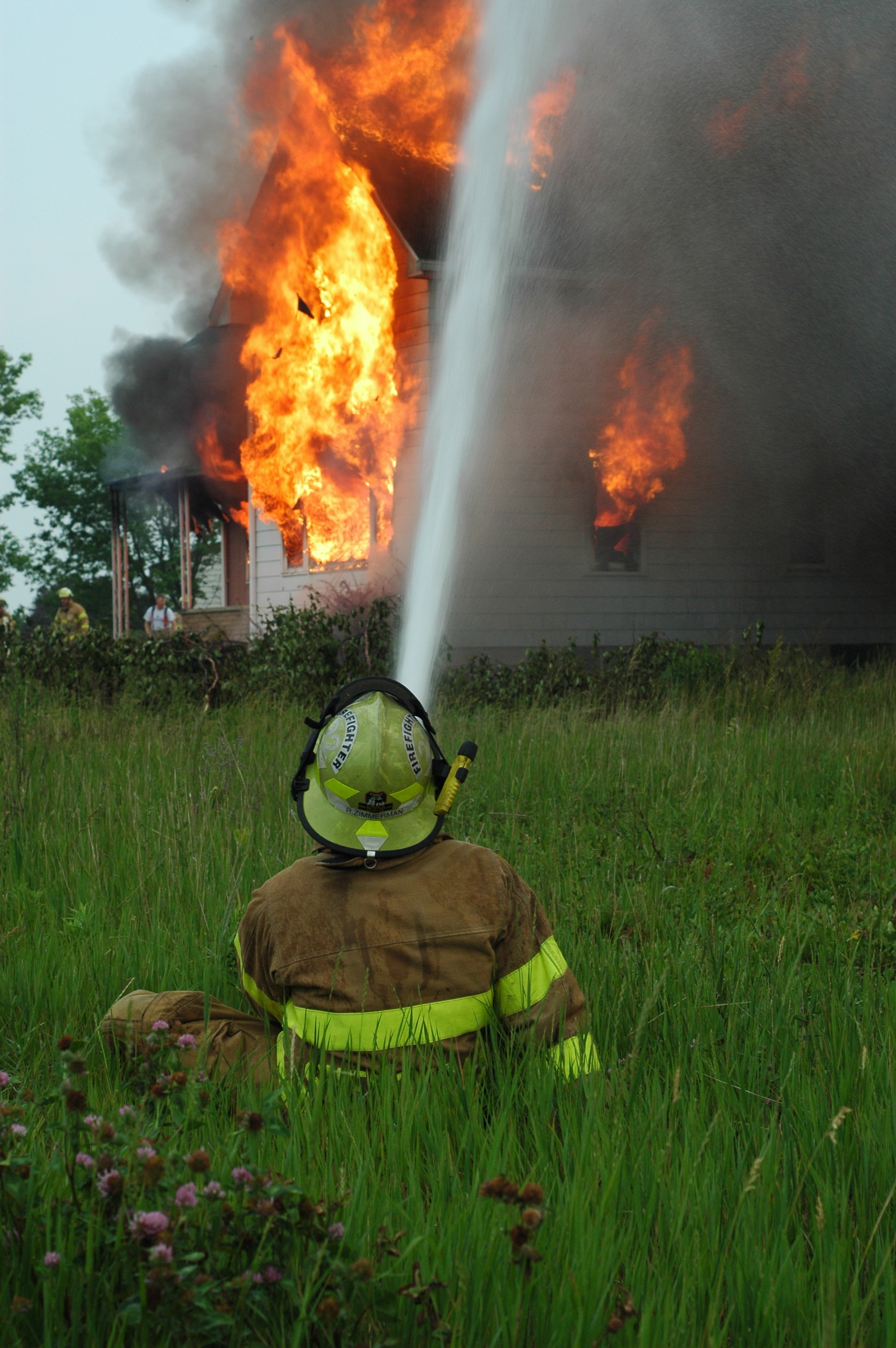 For illustration purposes only. | Source: Unsplash
Sarah could barely breathe as smoke filled every square inch of the small house. Thick flames had engulfed every corner of the living room and kitchen area, so she had to open the bedroom window and escape.
As Sarah jumped out the window, she took a deep breath, panting like a wild dog. She was afraid she'd suffocate to death inside the burning house. Then with trembling hands, she dialed 911. But by the time the firefighters arrived, it was too late.
Sarah's house was reduced to a pile of charred wreckage. What would she do now? Where would she go? Her neighbors looked at her pityingly and offered to shelter her until she could find a new place to live. But Sarah couldn't take their favor.
Even in the darkest times, there is always hope.
She knew no one wanted to see a swarm of children at home, especially in the current recession and economy. So she stood helpless and crying as she watched everyone return to their homes. Sarah and her children had been dragged to the streets because they no longer had a place to live…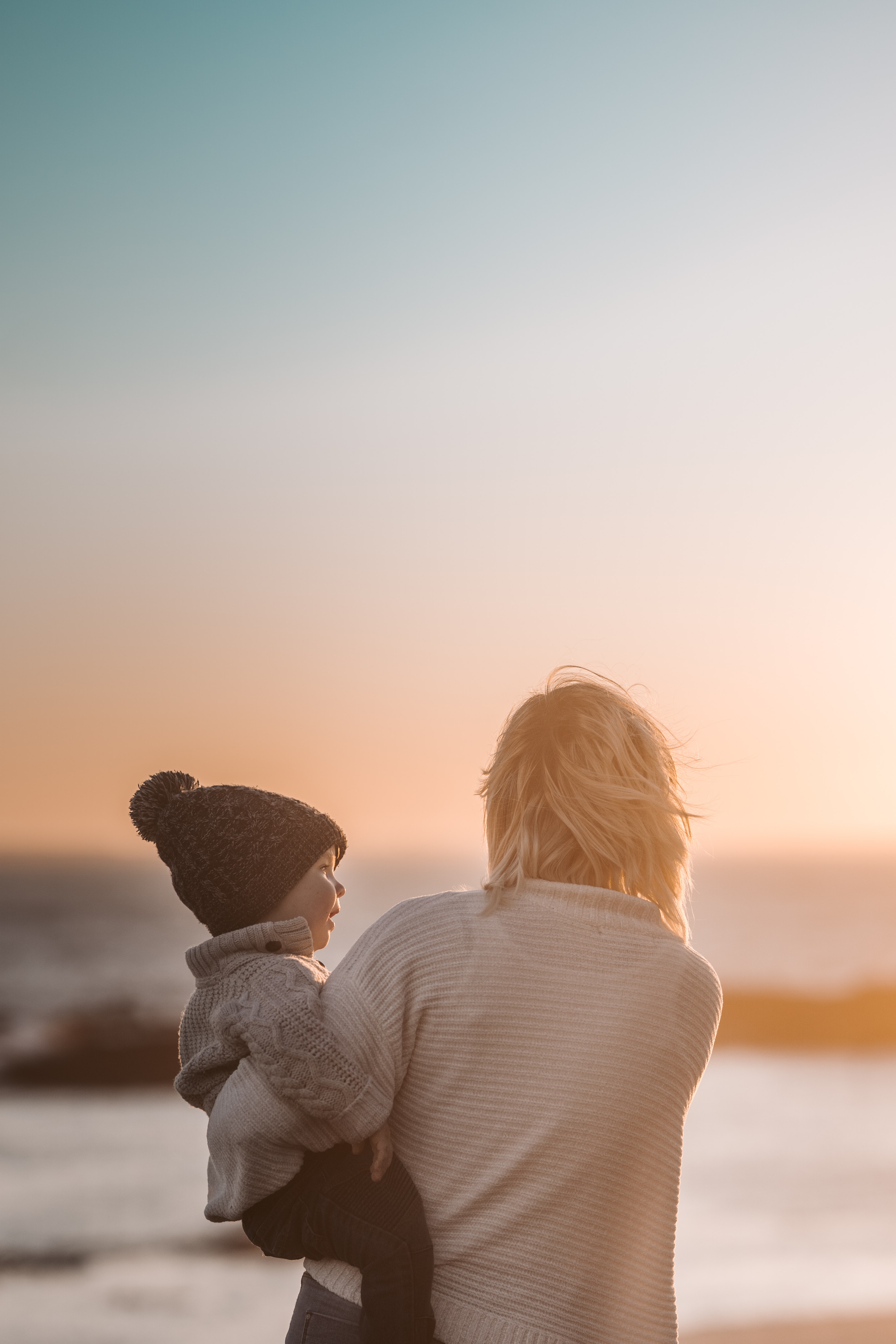 For illustration purposes only. | Source: Pexels
What made it worse was the fact that Sarah was helpless. She had saved her phone and wallet containing her debit card with little savings before jumping out the window, so she and her kids wouldn't have to go to bed hungry. But she no longer had a place to shelter herself and her kids.
With a heavy heart, Sarah walked to her youngest son's school to pick him up. Once all her children were back from school, she told them the harsh reality.
"Kids…" she said. "We'll have to move to a very odd place for some time because the house daddy built us…" she paused. "It's…it's gone, guys. We're going to a homeless shelter!"
Sarah broke down, telling her children they'd have to live in a homeless shelter now. Unfortunately, her house wasn't insured because she and her husband had never thought they'd need it. Sarah couldn't rent a new home immediately because she had limited money. She had to feed her children, send them to school, and commute to work. So to save money, she and her children moved to a homeless shelter.
The dark, dismal spaces they had to reside in at the shelter starkly contrasted with their gorgeous and cozy home. At the shelter, there was always a threat to her children's safety, of things being stolen, and of strangers becoming violent and abusive.
Sarah had planned to save as much money as possible so that she rented a new house and moved out of the stinky place. She despised seeing her children sleep in filthy bunk beds and compromising on everything!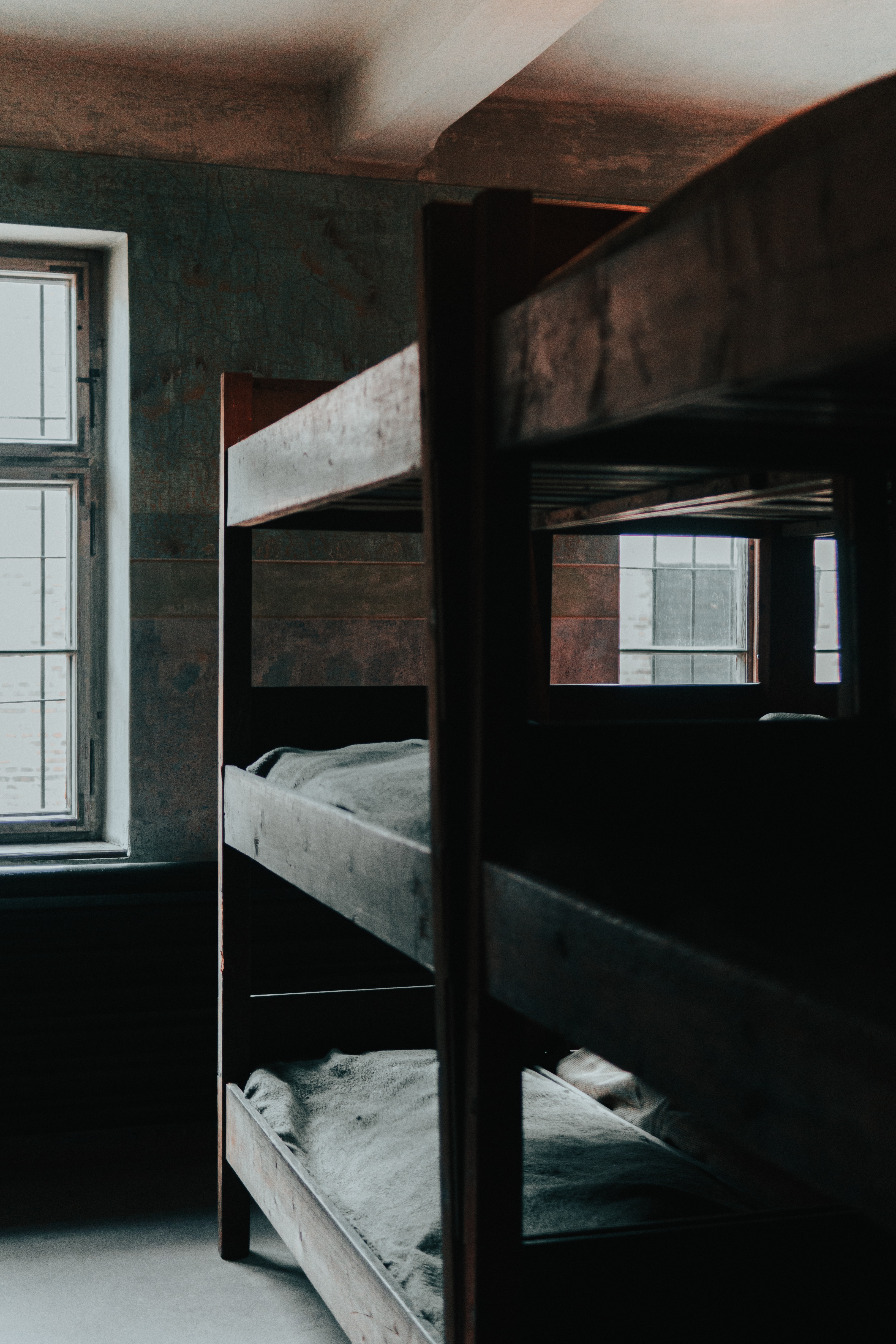 For illustration purposes only. | Source: Unsplash
But things turned out to be more difficult than Sarah had thought. She worked hard day and night, but even after sacrificing the little comforts—like taking a bus to work or buying cheap coffee to start the day—she could barely save anything.
Her kids fell sick often because they were not getting proper food and sleep, and seeing herself fail in almost every walk of life, Sarah became increasingly depressed. Sometimes, her children asked her to return to their old house to see if they still had anything valuable left that could help their plight, but Sarah didn't want to return to the place.
It would only remind her of how she had lost everything there due to her negligence. "Doesn't Mama need to work if we want to get out of here?" she would tell her children as an excuse. "So Mama needs to focus on her job!"
But Sarah didn't know when their fates would change. She had stopped being in touch with her neighbors after the fateful incident, worried they would try to convince her to let them help her. Sarah didn't want that. She was too embarrassed to accept their help.
***
A few months later, it was Sarah's birthday, which she wouldn't celebrate. She received several wishes, but she didn't respond to a single one. As her children returned from their schools, she decided to take them out for a good lunch and then get back to her work.
But they didn't want to go out and had a strange request. "OK, Mommy!" Sarah's eldest daughter, Rose, said. "You gotta put on the blindfold and come with us now!"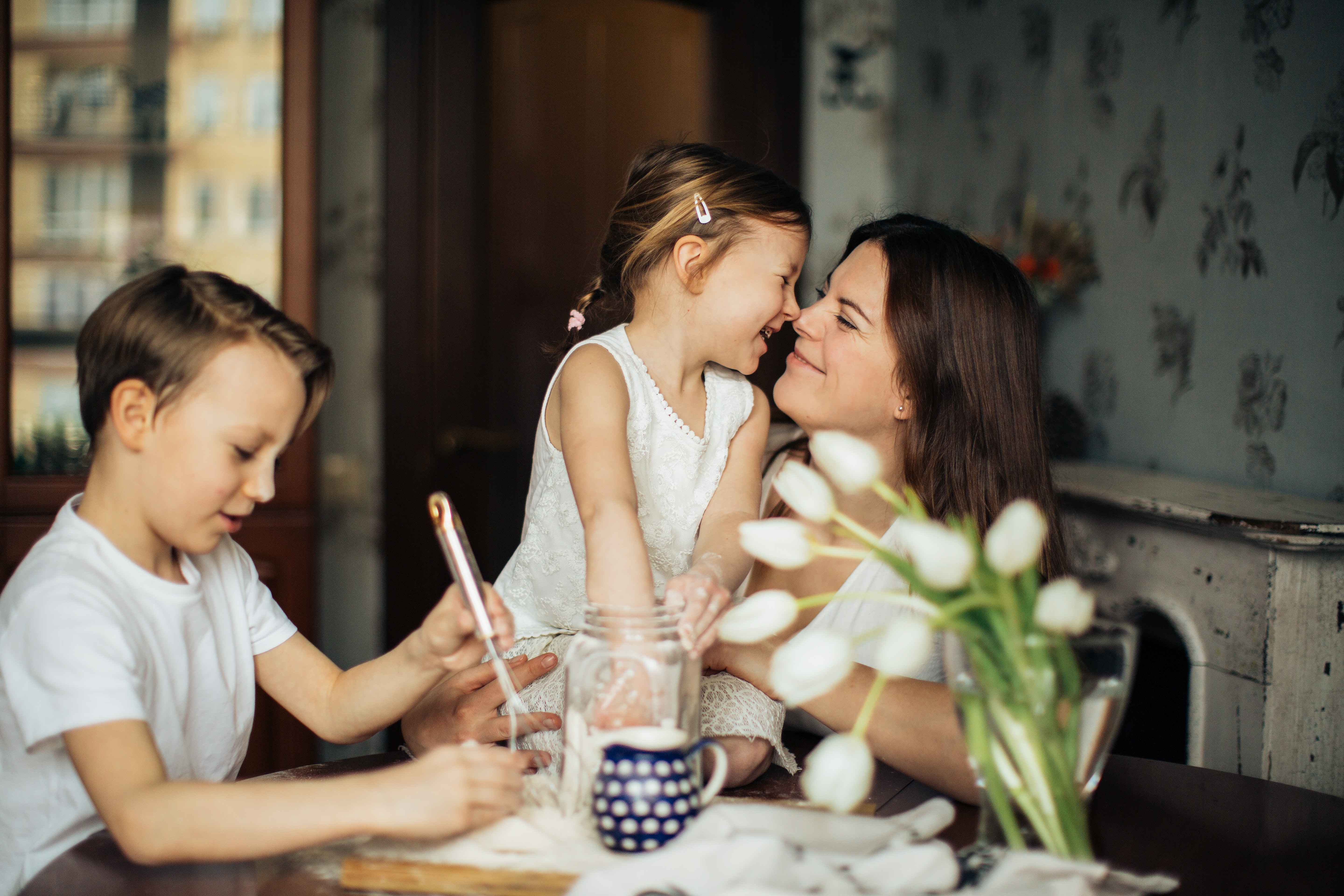 For illustration purposes only. | Source: Pexels
"What?" Sarah asked. "But why? What are you guys planning?"
"Oh c'mon!" her younger son, Morales, shook his head. "Mommy, you will ruin our surprise! Shhh...we're taking you somewhere special!"
"Listen, guys," Sarah said. "Mommy has to get back to work. Remember, we have to move out of here and—"
"Mommy, please!" Rose frowned. "It won't take long! Promise!"
When Sarah's children began insisting, she had no choice but to give in. They blindfolded her and held her hands, guiding her out of the house.
"Mommy, no cheating!" Rose said, looking up at Sarah peeping through the blindfold. "You can't take it off until I say so!"
"OK, OK!" Sarah chuckled, wearing it properly. "I hope this won't take long!"
Sarah had no clue what her children had planned for her. She knew they were heading somewhere far from the homeless shelter since they were on a bus at some point. Then she alighted the bus and had to walk a lot before they finally arrived where they were supposed to.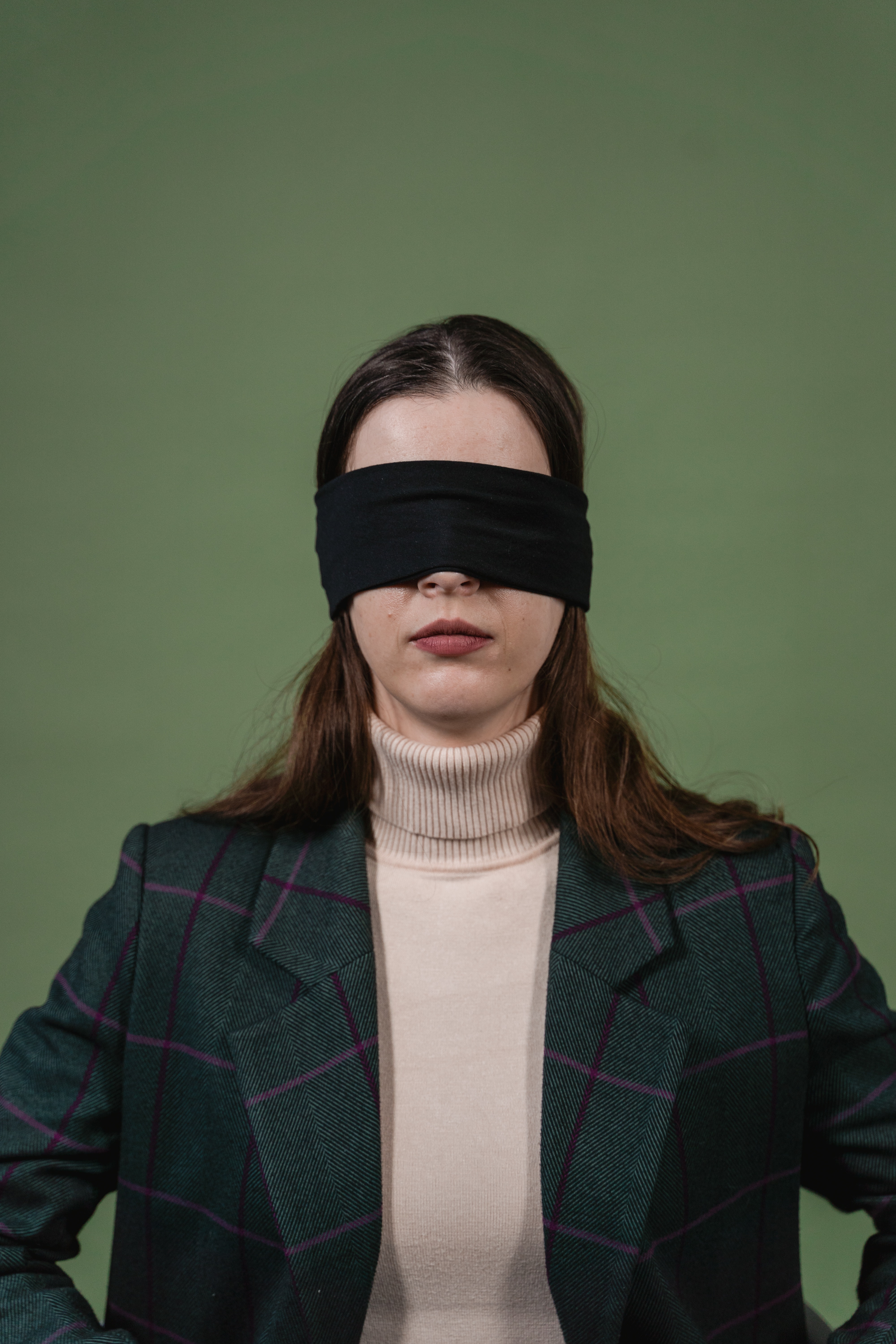 For illustration purposes only. | Source: Pexels
"WE ARE HERE!" her children chirped. "Mommy! Take off the blindfold!"
Sarah laughed nervously. "Alright!"
As Sarah did remove the blindfold, her hands went to her mouth in shock.
"Holy Christ!" she gasped. "This has to be a dream!"
Kindness still exists in today's cruel world.
Sarah couldn't believe her children had brought her to the same place where her house had been engulfed in flames months ago. But now, instead of the charred remains, a new, beautiful home stood before them.
For a moment, Sarah felt like her mind was playing tricks on her. She even pinched herself to check if it was all real, and IT WAS!
"How…where…what—what happened here?" she wondered aloud.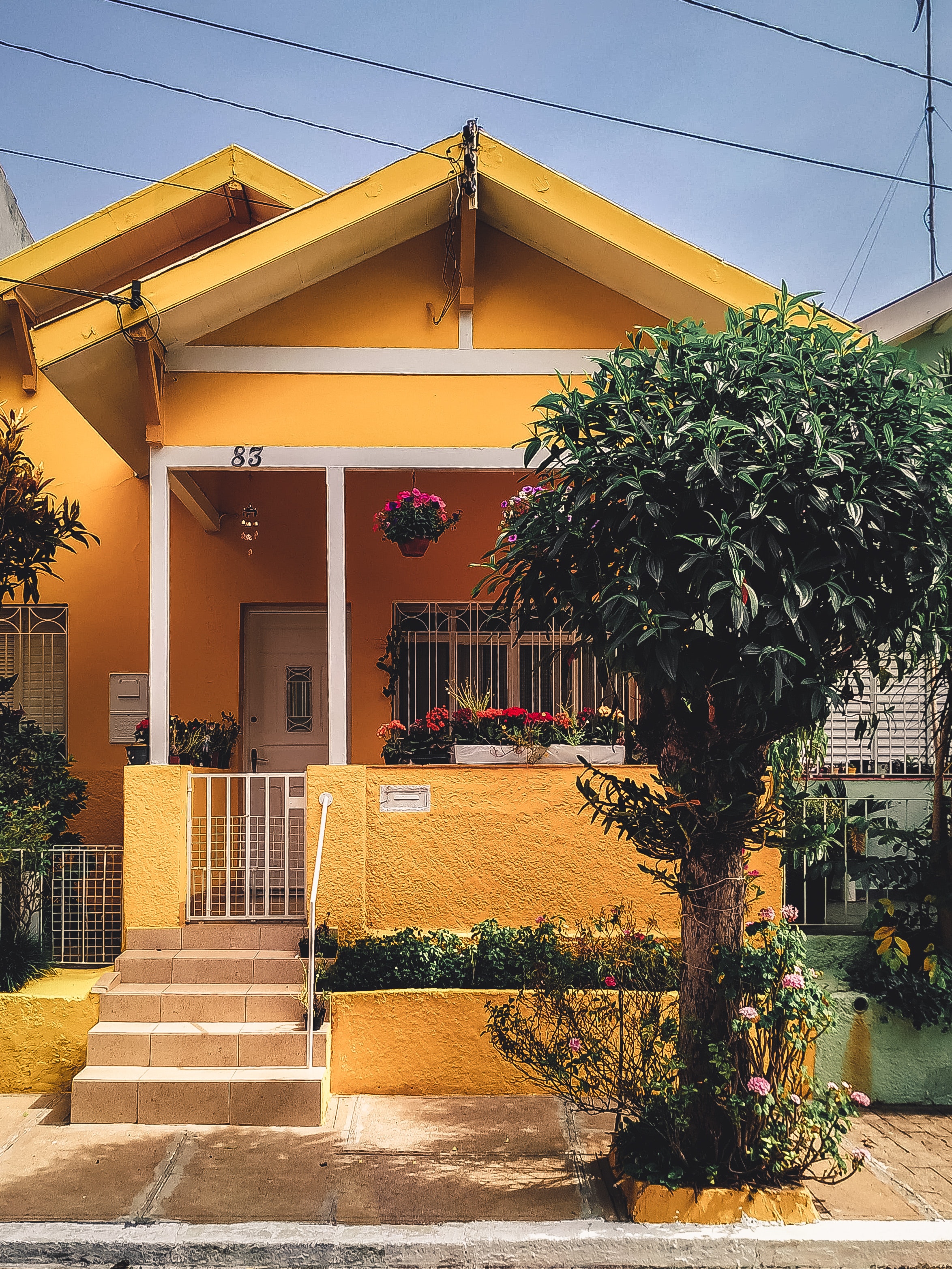 For illustration purposes only. | Source: Pexels
Right then, Sarah saw her neighbors pouring out of their houses, rushing toward her and her children. They held balloons and party poppers, someone unfurled a happy birthday banner, and they were all singing 'Happy Birthday' to her.
Sarah burst into tears as she understood everything. Her neighbors had tried to save all they could from her burned-out house and intended to return it to her. They knew raising four children alone would be tough for Sarah, so they decided to pitch in and build her a new home.
They took Sarah's old house's design as a basis and tried to modernize it while also getting safety installations done so the new home would be safer for Sarah's family. When the house was finally complete, they couldn't contact her because she wouldn't answer their calls.
So they decided to surprise her by roping her children into their birthday party plan!
"Oh god…" Sarah sobbed. "How…How am I supposed to thank you all? I will pay you back. I assure you!"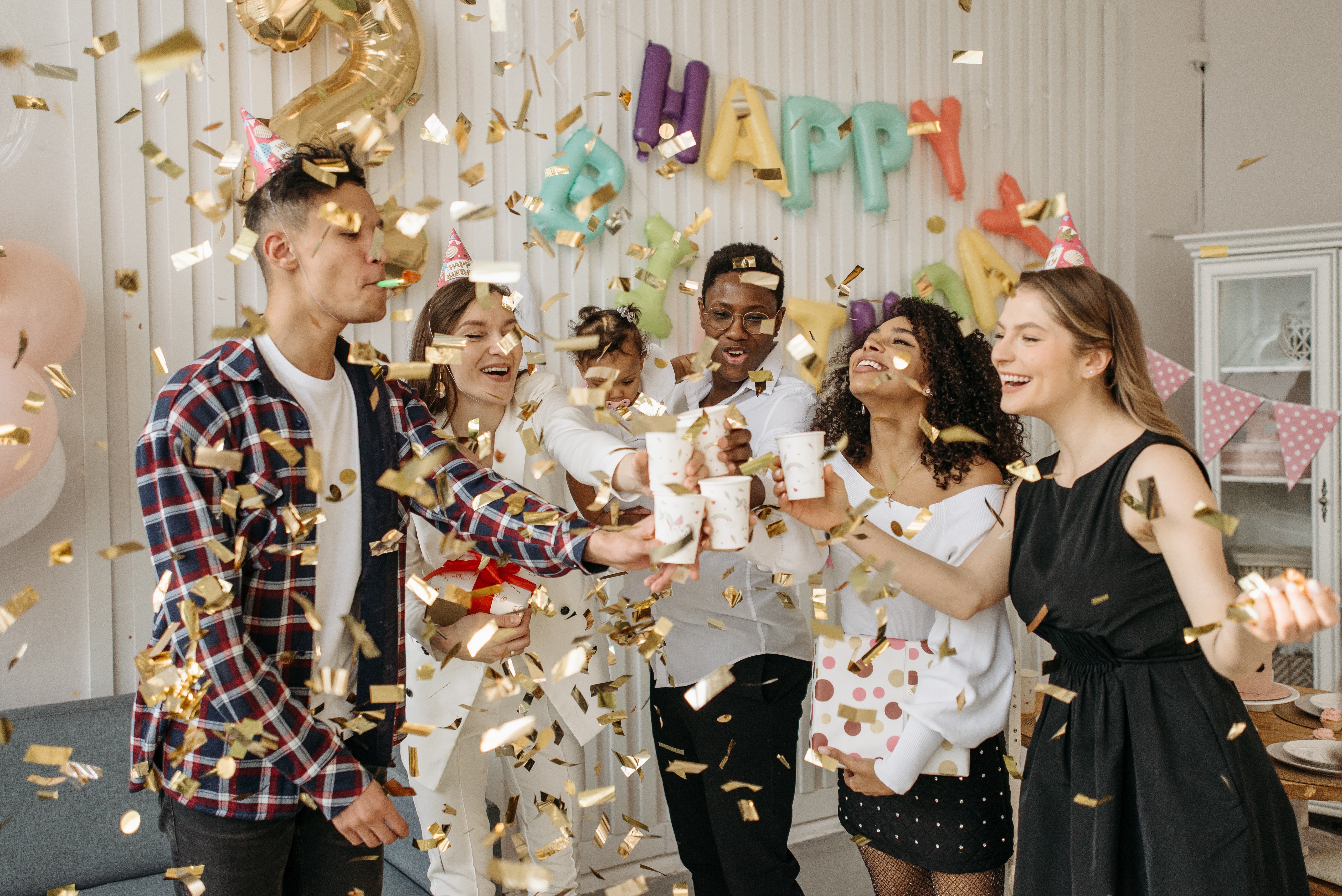 For illustration purposes only. | Source: Pexels
"Don't be ridiculous, Sarah," her next-door neighbor said. "You've always come through for us when we needed you. Please don't embarrass us by saying we expect you to pay us back. Welcome home! I hope you and your children only have wonderful experiences from now on."
Sarah was moved to tears. She thanked each of her neighbors for what they'd done while all she had done was distance herself from them, forget them, and move on.
A couple of days later, Sarah moved into the house with her children, and her entire neighborhood became like a big, loving family who shared their joys and sorrows. Sarah never had problems juggling housework and parenting because her neighbors were always happy to help her.
What can we learn from this story?
Even in the darkest times, there is always hope. Sarah and her children were dragged to the streets after losing their home, but help came to them, and their lives changed.
Kindness still exists in today's cruel world, and good people lend a helping hand to those in need. Sarah's neighbors went out of their way to help her and her children because they believed in kindness and doing good.
Share this story with your friends. It might brighten their day and inspire them.
If you enjoyed this story, you might like this one about a poor mother who is struggling to make ends meet until an unknown Jake Reid sends her $200K on Mother's Day.
This piece is inspired by stories from the everyday lives of our readers and written by a professional writer. Any resemblance to actual names or locations is purely coincidental. All images are for illustration purposes only. Share your story with us; maybe it will change someone's life. If you would like to share your story, please send it to info@amomama.com.
Subscribe if you like this story and want to receive our top stories!