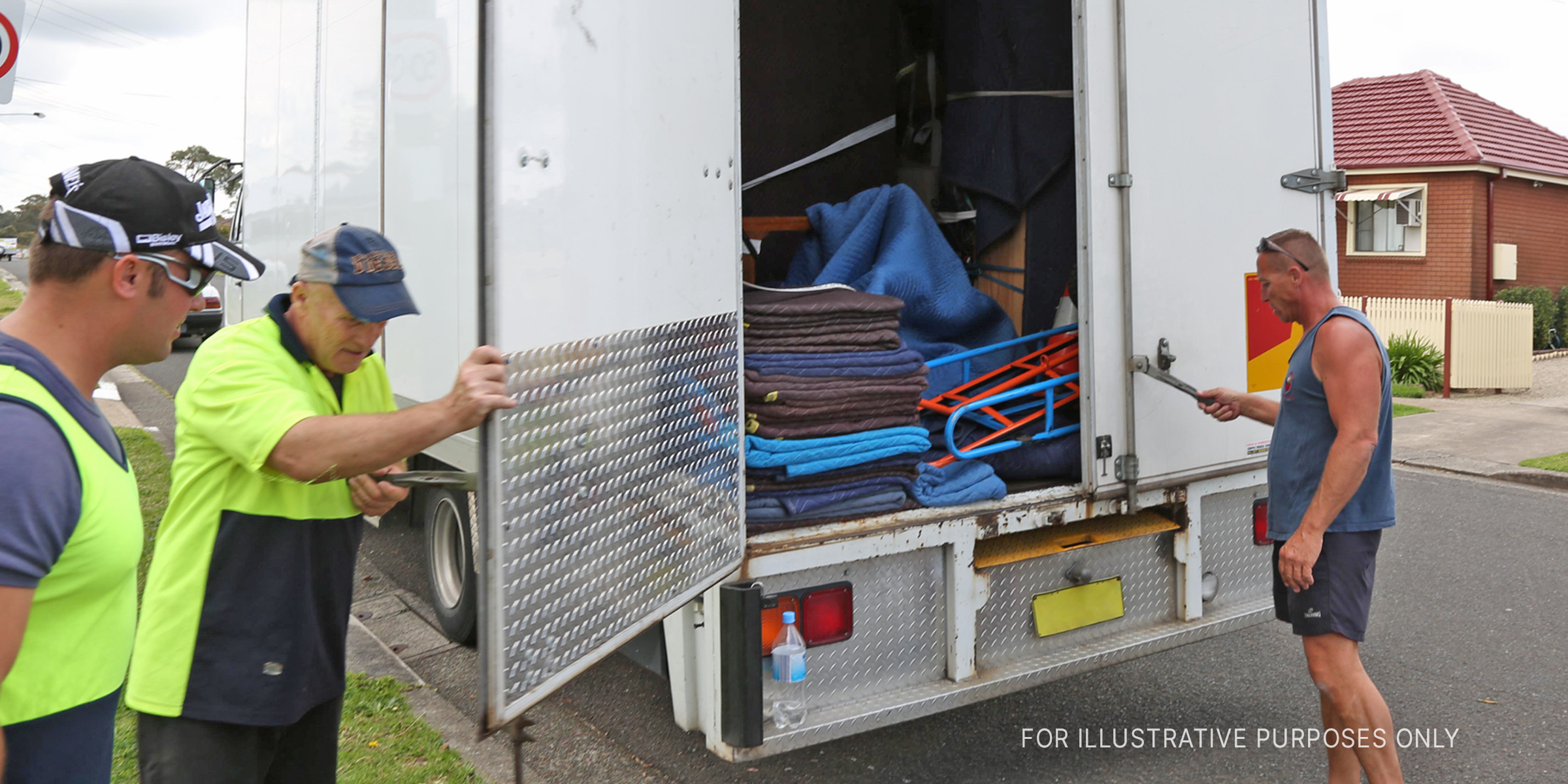 Men Retrieving Things From A Van. | Source: Flickr / sunset_removals (CC BY 2.0)
Busy Mom Leaves Daughter With Male Friend, Learns He Put Her in Van and Drove off — Story of the Day

Julia had started trusting her male friend with her daughter as she was a single mother and couldn't stay home 24/7. One day, her worst nightmares come true when she checks her home CCTV at work. She sees her male friend take her daughter into a van and vanish with two unknown men.
As the first rays of the morning sun peered through the clouds, the devilish alarm clock wouldn't stop ringing. "Not again!" Julia sighed as she tried to reach her bedside clock. Tringggg! it rang repeatedly, reminding her she'd be late if she didn't get up!
Julia almost kicked it to the floor in the process of turning it off. Then she threw away her blanket and sat on her bed, stretching herself. It was going to be another hectic day. She had to prepare for Ashley's school and then get to work.
Julia worked as a nurse at the city hospital, often taking multiple shifts and working long hours to ensure her daughter never missed out on anything. Things had been hard for them after Julia's husband died, and being a single parent was no cakewalk.
As the sun was finally out, Julia got out of bed, washed her face, and headed to Ashley's room. "Get up, honey! You're going to be late for school!" Julia drew the blinds in Ashley's room and kissed her cheeks. "Wake up, princess! We're going to be late."
For illustration purposes only. | Source: Pexels
"Mommy, can't I sleep for five more minutes? Please?"
"Well," Julia said, removing the girl's blanket and scooping her in her arms. "You can nap before dinner. Now, c'mon, let's go."
Julia handed Ashley her toothbrush and left the room, leaving her to get ready. Then she went downstairs to the kitchen and quickly assembled a breakfast of sandwiches and fresh orange juice.
As Ashley was ready and came down, Julia fed her and dropped her off at the bus stop. "Be a good girl, and have fun!" she told Ashley as she waved her goodbye.
Watching the school bus disappear down the street, Julia sighed. "Good job," she muttered to herself. "I didn't give up, at least not today!"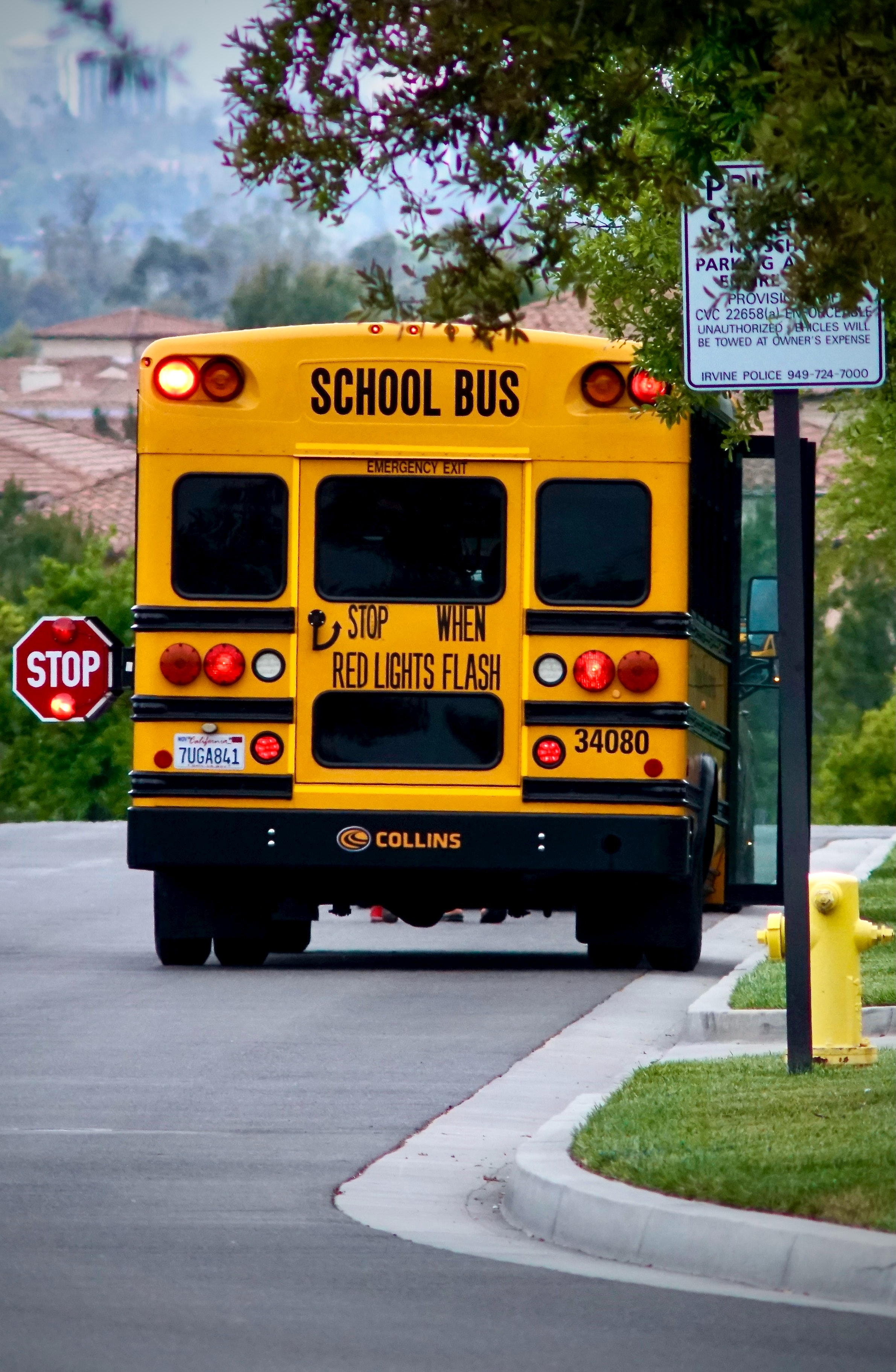 For illustration purposes only. | Source: Pexels
Julia returned home, took a quick shower, and drove off to work, eating a breakfast bar in the car. As she arrived at the hospital, she realized getting home in time to prepare lunch would be impossible because she had a long list of patients to attend to.
Yet again, Julia was stuck at work, which meant missing out on the time she spent with Ashley. But Julia didn't have a choice. She was doing it all for Ashley and herself. She'd hate to see her daughter suffer just because she failed to be a good mother.
So as Julia sat at her desk, she dialed her best friend, Marco. She'd known him since college, and he'd always come through for her whenever she needed help. Moreover, Ashley loved spending time with him, so Julia asked him if he could look after Ashley.
"You know, I'm sorry I'm doing this to you…but these shifts are just treacherous," she sighed. "Can you please be there by the time she's back from school?"
Your children should always be your priority.
"Er, well, I've got a consignment to deliver to your neighborhood, so relax—no problem for me. I'll meet you at the hospital in some time, yeah? Gonna need the house keys."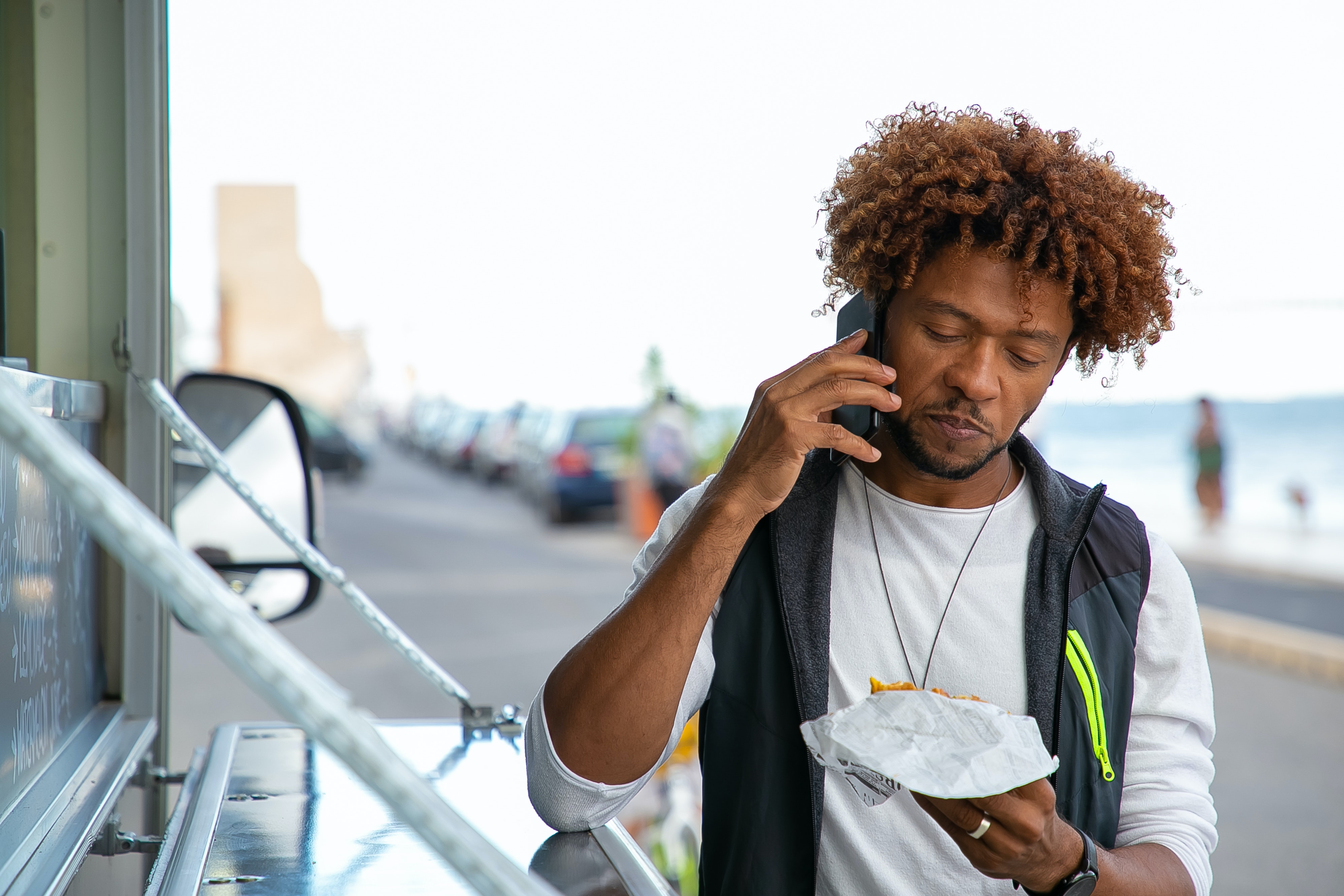 For illustration purposes only. | Source: Pexels
"Oh yes, sure! Thanks, Marco. You're an angel."
"Hey, hey, don't mention it. I love hanging out with Ashley. She's a lot of joy to be around."
"I'm sure she feels the same way about you," Julia chuckled. "Look, I'm sorry again for troubling you, and thanks."
"As I said, no issues," Marco told her. "Ashley will be safe with me, and we're gonna have fun! And you know what, I feel she loves me more!" he teased her.
Julia let out a sigh. "I wouldn't be surprised if she said something like that. You are always there for her, while I am not."
"Woah, woah, relax, OK? I didn't mean to put it across like that. You're her mother. She has to love you! So…don't worry; I'll take care of her and meet you at the hospital later. OK? See ya!"
Julia felt terrible about leaving her young daughter with her male best friend, but she didn't have a choice there. And this wasn't the first time she'd entrusted Ashley's care to Marco. He'd stepped in for them countless times before, so she trusted him completely and blindly.
For illustration purposes only. | Source: Unsplash
But Julia's female friends thought differently. They often told her she was risking Ashley's safety by leaving her in the company of a grown 'strange' man. Marco had been an amazing, trustworthy friend of Julia's, but his appearance often severed the wrong impression to strangers.
He was a tall man with a slender frame, long hair, and tattoos covering virtually his entire body. Nobody could envision him looking after a little girl. So Julia's female friends, especially her close friend Rose, often told her not to trust Marco.
"For all we know, he may do something horrible to her, Julia! And all you'd have on that day would be regrets! You do know he planned his child and wife's murder, right? He got them killed and made it look like a car accident! That's what they're all saying."
"Oh, c'mon!" Julia always defended Marco. "IT WAS AN ACCIDENT! You need to stop trusting those rumors, Rose. He might look like Slender Man to others, but he's a gentleman. Ashley trusts him more than I do!"
Julia had never expected anything to go wrong. Marco had been such a sweet, caring soul, after all. But her worst nightmares came true that day. Julia had finished her shift and was on her way home when she was unexpectedly called back.
It was an emergency case, and there was a shortage of nurses. Julia called Marco and informed him she'd be home later than usual, and he said it was fine. But two hours after talking to Marco on the phone, she got an unexpected call from Rose, telling her she was a fool to trust him!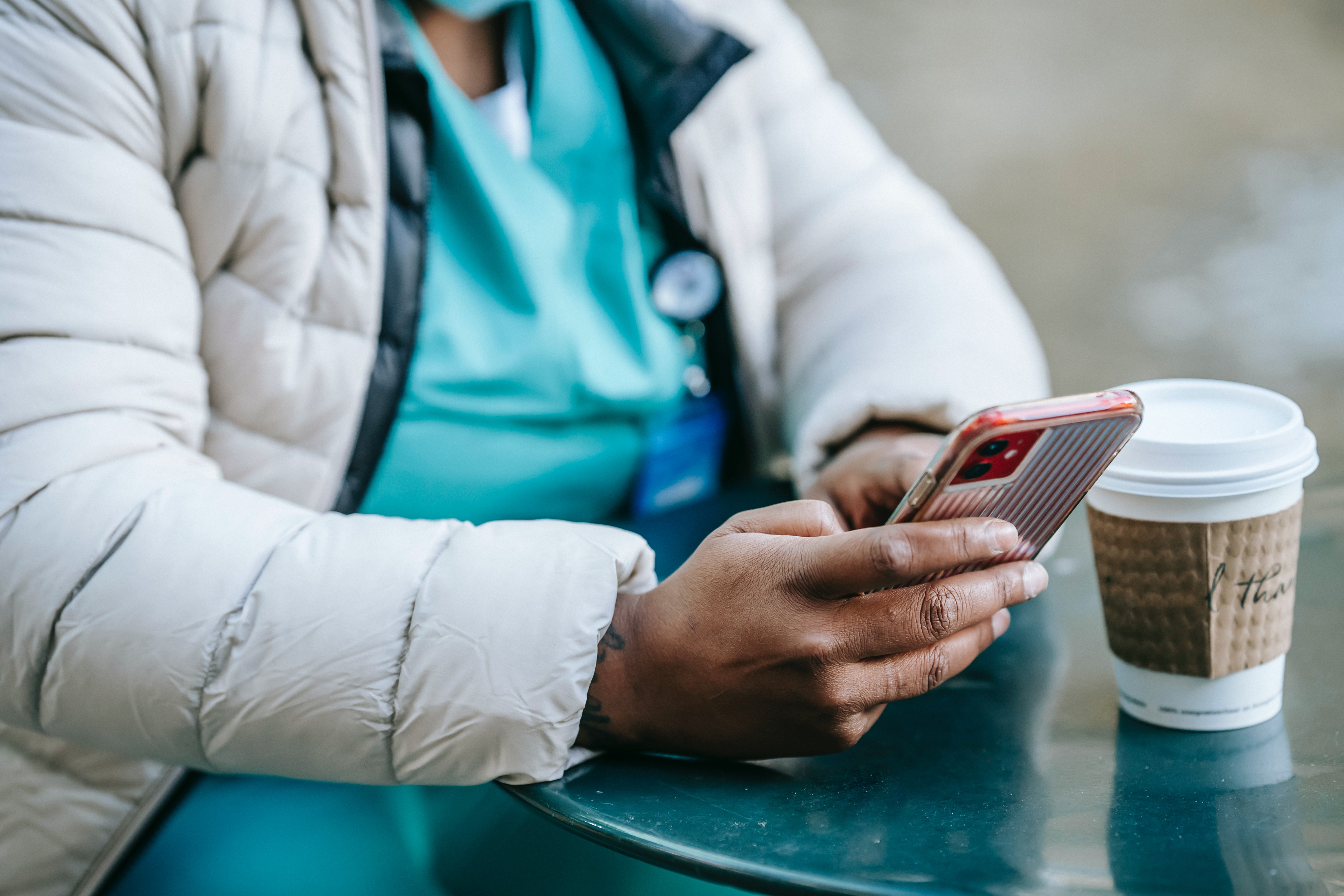 For illustration purposes only. | Source: Pexels
"What the hell, Julia! I—I just came to your house with a cake for Ashley and saw the weirdest thing happen! That guy just took Ashley with him!" Rose said.
"What? What do you mean? Marco?" Julia asked calmly. She didn't take Rose's words seriously as she trusted Marco.
"He loaded her into a goddamn van and drove away just as I arrived! And he wasn't alone, Jules! That friend of yours, yes, Marco or whatever…he had like two other men with him! Ashley is alone with them!"
Julia started to tense up. Marco had made no mention of taking Ashley anywhere.
"I told you not to trust that freaking monster!" Rose cried, causing Julia to panic. "Call the police, Jules! I don't want anything bad to happen to Ashley… Oh my, she's so young! I don't know where he took her! I don't have my car with me, or I would have followed him!"
Julia could feel her heart racing against her chest. She trusted Marco; of course, she did. But not anymore. Why didn't he inform her he was taking Ashley somewhere? Had Rose been right when she said he was a murderer? Oh god, was he going to hurt Ashley?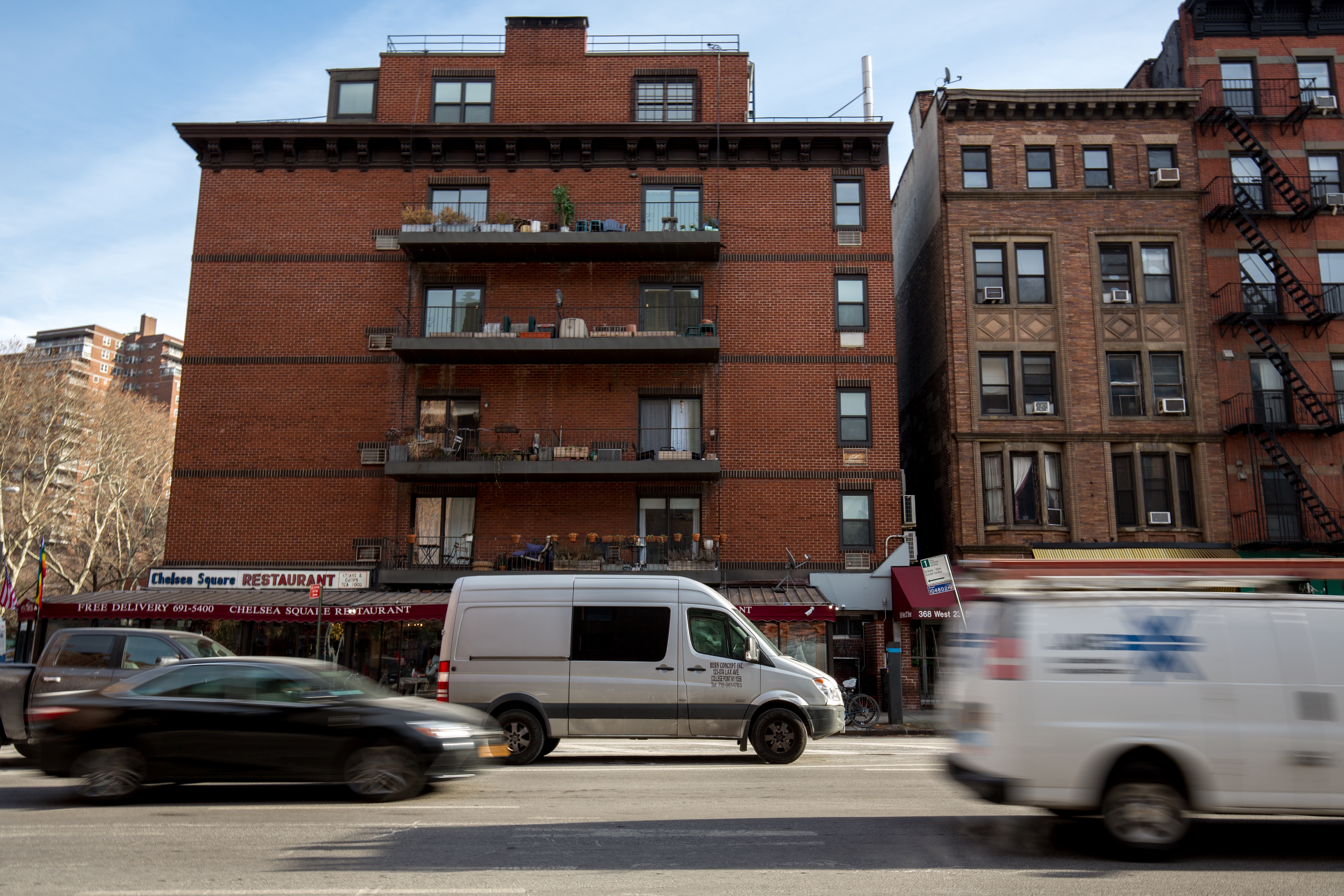 For illustration purposes only. | Source: Unsplash
"I'm going to call him right now, Rose!"
A panicked Julia hung up Rose's call and dialed Marco. The ring was going through, but he wasn't answering. "Pick up your damn phone, Marco! Where the hell did you take my daughter!?" she cried.
Julia called Marco twice, even thrice, but he didn't return her calls, and soon his phone was off. "What the hell! He turned his phone off?" she fumed.
Julia grew more worried and began panicking. She immediately checked the CCTV cameras of her house and gasped in shock. "What the hell did he think he was doing?" she started crying. "OMG! Who are those men? Where did he take her with them?"
Julia's CCTV footage showed three men, including Marco, driving away with Ashley in a van. Julia couldn't stop crying as she grabbed her things and dashed to the parking lot to head home.
"I can't believe you did this to my little girl, Marco! I TRUSTED YOU!" she cried, clutching her steering wheel tightly.
Julia drove as fast as she could but got stuck in traffic. Only she knew what horrible thoughts had plagued her mind as she sat in her car, waiting for the signal light to go green. Julia was only asking God to keep her daughter safe! She would never leave her with Marco again and never prioritize work!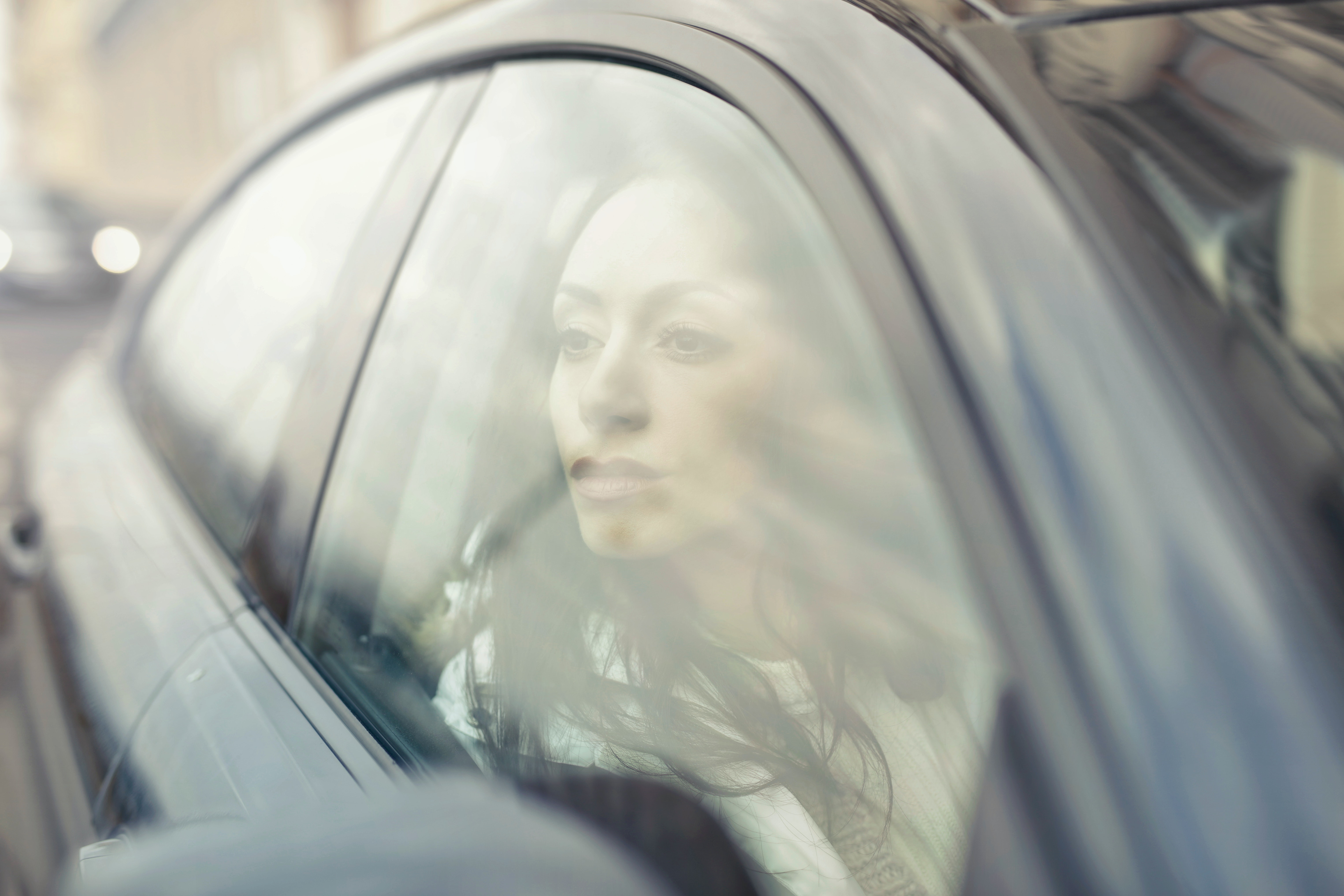 For illustration purposes only. | Source: Pexels
As Julia arrived home, she saw Rose waiting for her outside. She was still holding the cake. "Oh my God, Jules!" She wrapped Julia in a one-arm hug. "I'm here for you, OK? We'll find her. Nothing's gonna happen to Ashley."
"I…I don't know, Rose. I shouldn't have trusted him! You were right all along!"
"Listen, we must find Ashley before it's too late, OK? It's been an hour since he took her with him. Let's go in first, then call the police."
Julia sniffed and brushed her tears away. "Yes, yes, you're right!" she said. "I'm going to find my baby girl!"
Julia was pacing her living room, trembling as she pulled out her phone and dialed 911. "911. What's your emergency?"
Her tears wouldn't stop as she told the operator about how she'd left her daughter with her best friend, only for her little girl to go missing. "And he's not returning my calls or anything. I really need you to hurry. Please!"
"We have your address, ma'am," said the 911 operator. "We need you to stay calm, alright? We are dispatching—"
While Julia was still on the phone with the 911 operator, she heard the sound of tires on the gravel outside her house and Ashley's laughter. She first thought her mind was playing tricks on her, but Rose looked her in the eye and said, "I heard Ashley's voice!" she gasped. "I did!"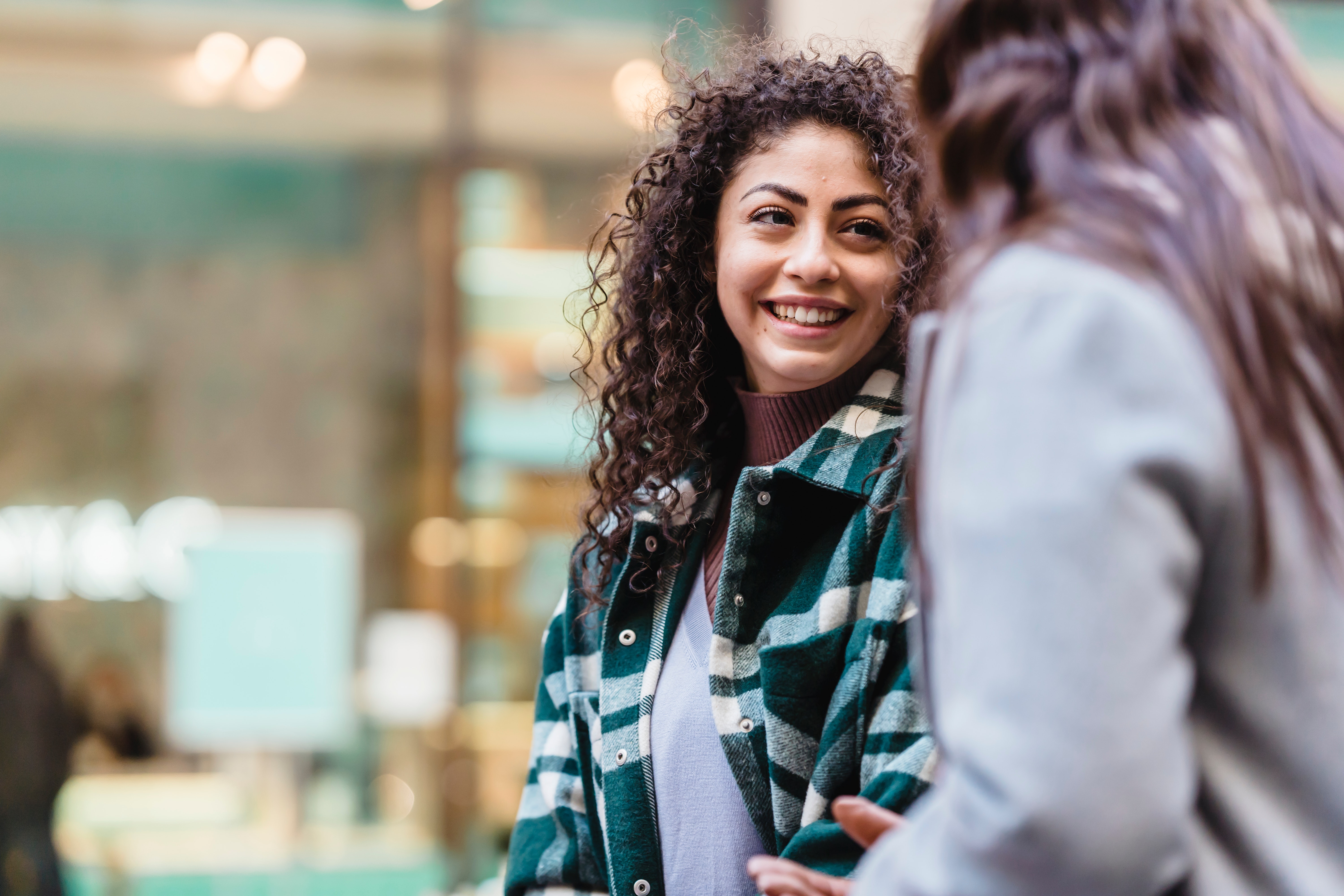 For illustration purposes only. | Source: Pexels
With her phone still pressed to her ear, Julia dashed to her living room window and saw Marco's van pull up! Ashley was with him and safe!
"Ashley!" Julia cried as she ran outdoors to hug her daughter. "Oh, God! Are you alright? Marco didn't hurt you, did he?"
"I'm good, Mommy!" Ashley said, smiling as she ate her cotton candy. Seeing that smile on her daughter's face made Julia realize nothing mattered more than her daughter! She would go to any length to protect Ashley!
Next, she had to confront Marco, and she wasn't going to go soft on him.
"Wow. 'Did you hurt her?' You really asking me that, Jules?" Marco laughed as he and his two pals retrieved supplies from his van.
"WHY DIDN'T YOU ANSWER THE PHONE? And who the heck takes a little child in a van with two unknown men?" Julia lashed out, glaring at Marco while holding Ashley close.
We need to start seeing people for who they really are.
"Hey, Julia, take it easy. It's not whatever terrible story you're cooking up in there, alright?"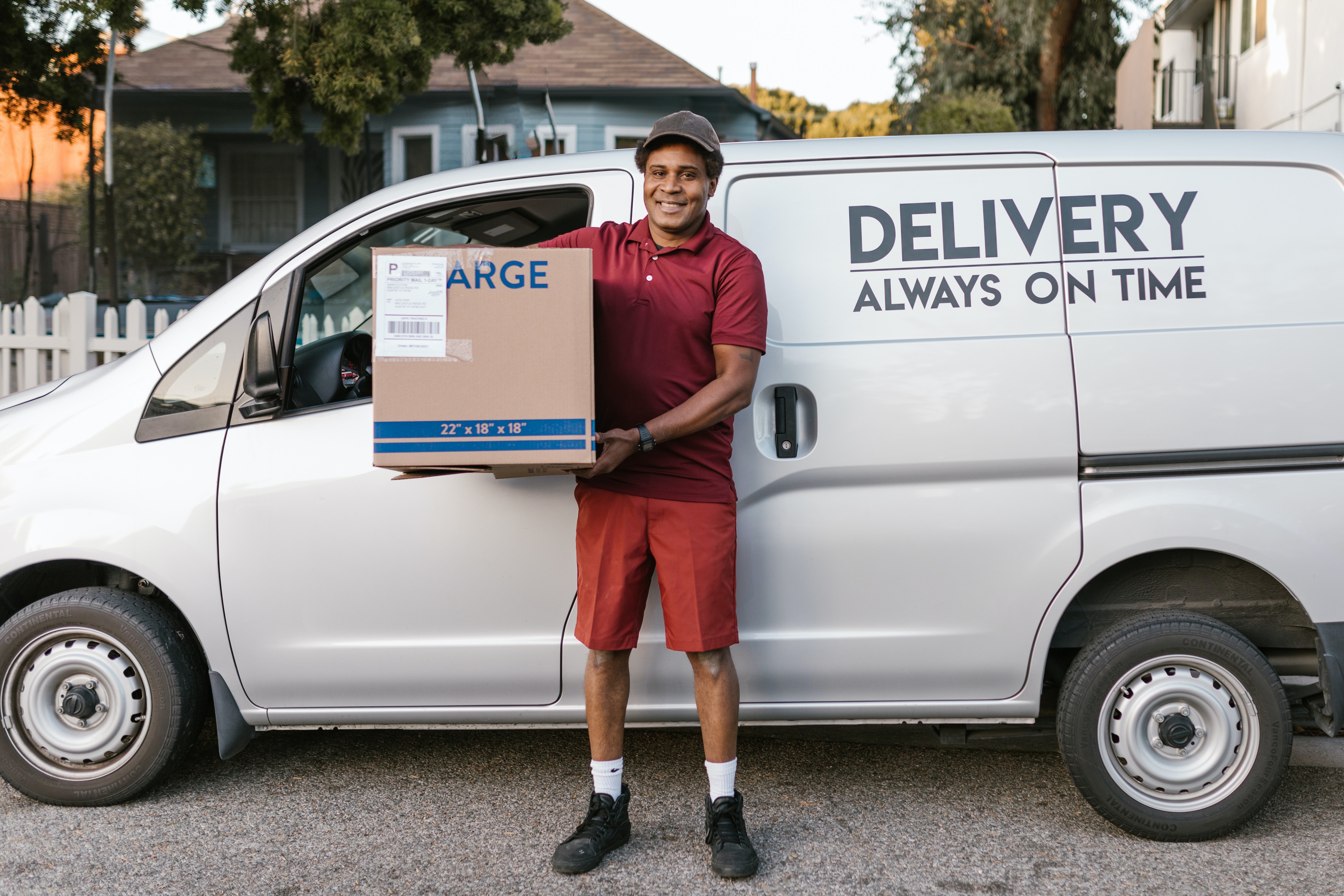 For illustration purposes only. | Source: Pexels
"Then tell me why you didn't pick up when I called, Marco! What in the world were you thinking?!"
"Alright, now relax! I just took her out…" As Marco began narrating why he didn't take Julia's calls, Julia and Rose felt awful for judging him.
"Your bathroom roof was leaking. The pipes were old. I just thought I could fix it! Had to run to the hardware store and couldn't leave Ashley alone. But then, you know, plans changed, and we decided to stop by the amusement park! Ashley really wanted her cotton candy, so I bought her that.
"And!" he added. "As for the call, my phone was on silent, and the battery died just as I was going to answer. Bill and Adam hadn't brought their phones with them either. So I drove back from the park as quickly as I could.
"Hey, I understand how hard you work to provide for your daughter," Marco slowed down and softened his voice, "so all I wanted to do was make your life a little easier. And prepare a surprise dinner for you...if you hadn't hurried home and ruined the surprise for yourself by then!"
Julia felt terrible for not believing her friend and imagining the worst-case scenarios. She realized she'd been caught up in Rose's doubts and made a huge mistake by doubting Marco.
"Jules, I'm sorry for causing you so much worry today," Marco wiped his friend's tears. "I can only imagine what you must've gone through. Stupid me. I should've called before taking Ashley out. It won't happen again!"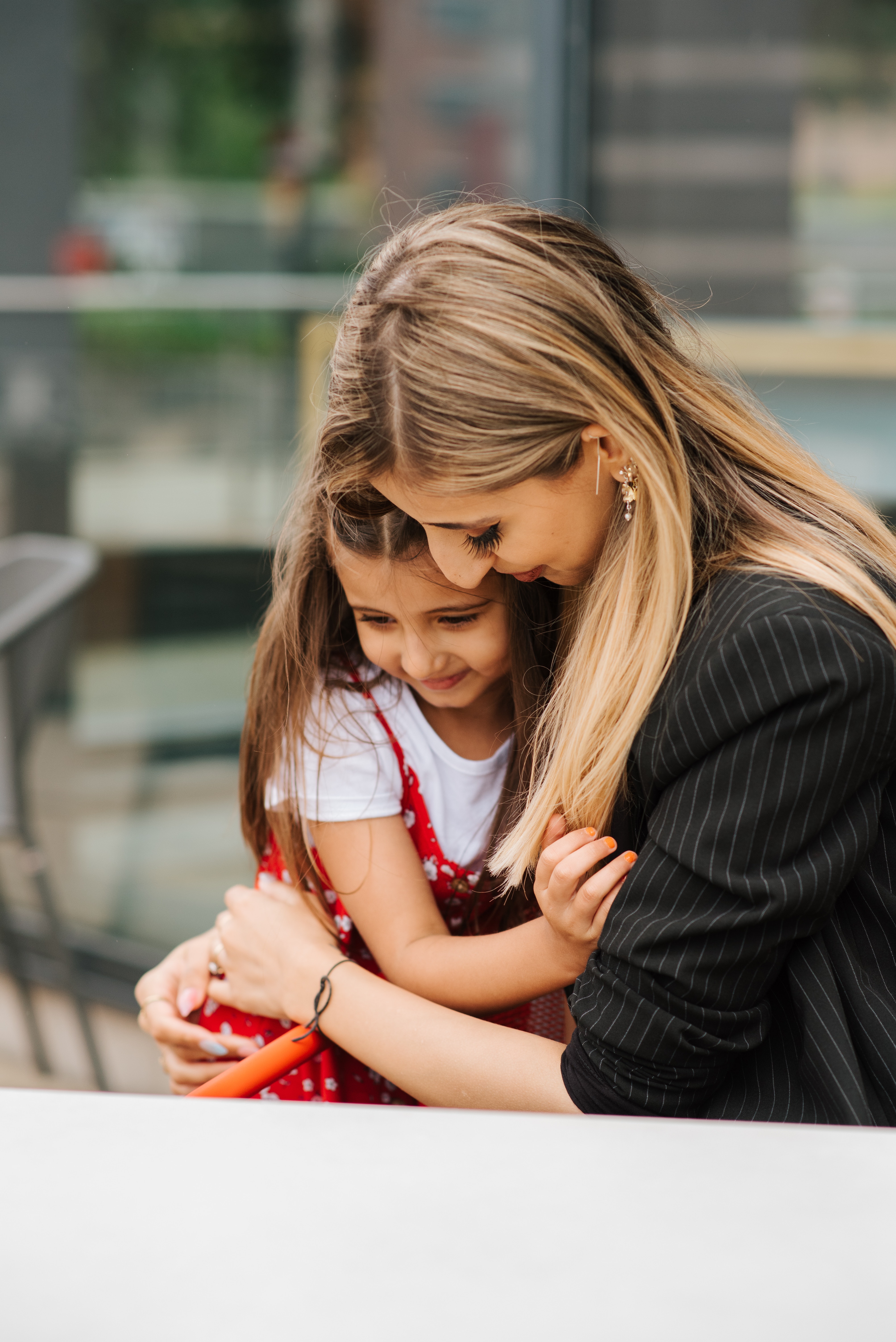 For illustration purposes only. | Source: Pexels
Julia forgave him. She also apologized to him for the misunderstanding, and so did Rose. Once Rose had gone home, Marco offered to make dinner for Julia and Ashley. "Listen, we've all had a long day, so how about we have a good dinner together and relax?"
Julia couldn't refuse. She profusely apologized to Marco again as they all sat down to eat and smiled shyly.
"Remember Ashley," she then told her little daughter. "We should never trust the bad things other people say about our loved ones! Rumors are a terrible, terrible thing! We need to learn to trust the people we love for their deeds. Like we trust Marco!"
Ashley nodded happily, loving the pizza Marco had made, and Marco and Julia exchanged a fleeting glance—a look of knowing that she would never doubt him again, that she was grateful to have a friend like him, and that he would always be there for her and Ashley.
What can we learn from this story?
Your children should always be your priority. Julia was so preoccupied with her job that she'd forgotten she was doing it all for her daughter. When Ashley goes missing for over an hour, she realizes her daughter matters more than anything else.
We need to start seeing people for who they really are rather than judging them by their appearance. Everyone considered Marco to be a bad guy because of his daunting looks, and some went so far as to spread rumors about him. In reality, Marco was a kind soul.
Share this story with your friends. It might brighten their day and inspire them.
If you enjoyed this story, you might like this one about a pizza delivery guy who delivers an order to an older lady and finds a note with the words, "HELP ME!" in the money she gives him.
This piece is inspired by stories from the everyday lives of our readers and written by a professional writer. Any resemblance to actual names or locations is purely coincidental. All images are for illustration purposes only. Share your story with us; maybe it will change someone's life. If you would like to share your story, please send it to info@amomama.com.
Subscribe if you like this story and want to receive our top stories!
amoDays.com does not support or promote any kind of violence, self-harm, or abusive behavior. We raise awareness about these issues to help potential victims seek professional counseling and prevent anyone from getting hurt. amoDays.com speaks out against the above mentioned and amoDays.com advocates for a healthy discussion about the instances of violence, abuse, sexual misconduct, animal cruelty, abuse etc. that benefits the victims. We also encourage everyone to report any crime incident they witness as soon as possible.