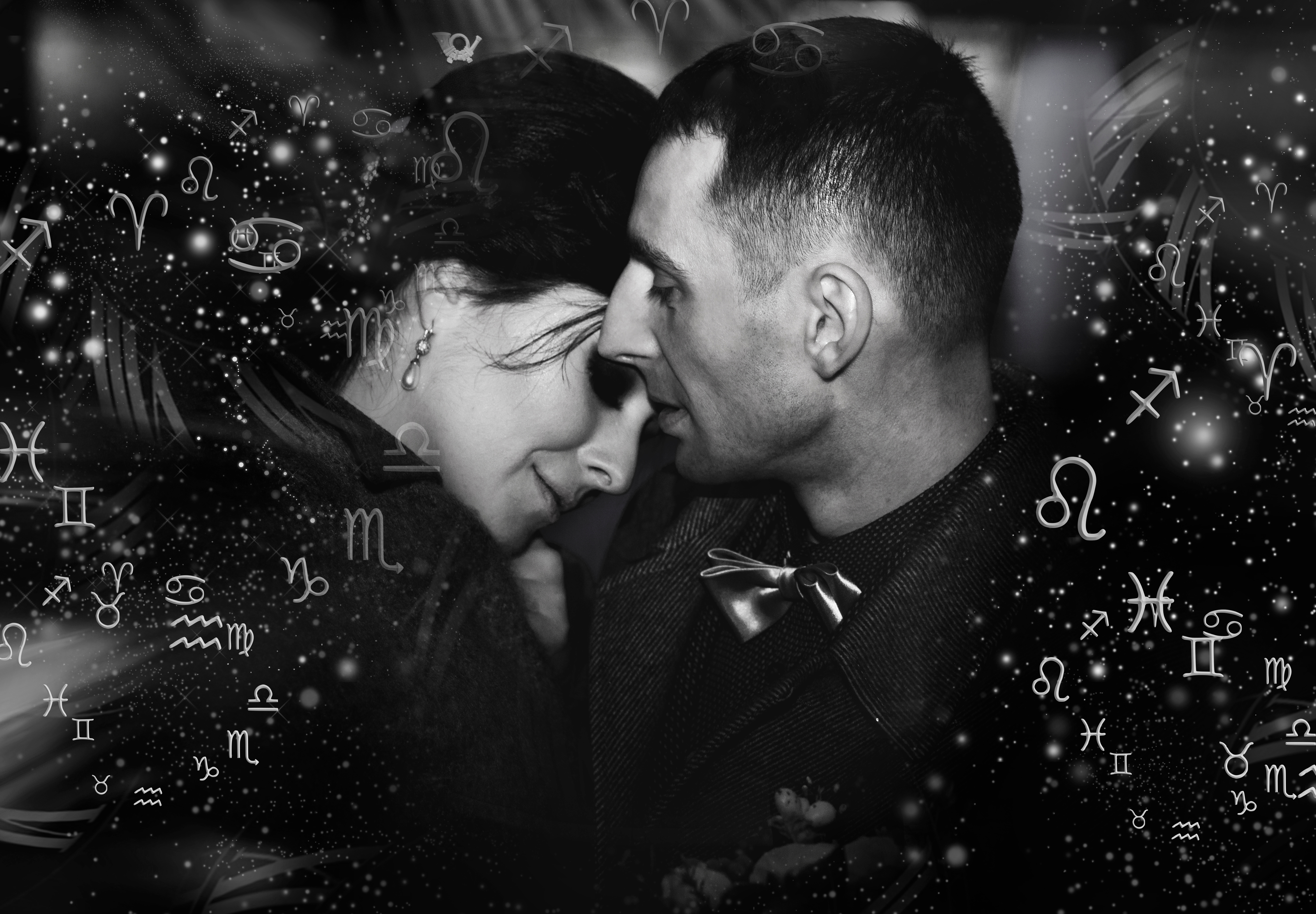 A close-up photo of a couple surrounded by Zodiac symbols and their constellations | Source: Shutterstock
Cancer Women and Virgo Men Make a Magical Pair of Lovers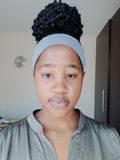 Despite having somewhat polar opposite emotional compasses, a bond between a Cancer woman and a Virgo man can foster emotional intensity and deep satisfaction from both sides. These two signs operate on extreme ends of the same spectrum.
A Cancer (which translates to "Crab" in Latin) is a cardinal water sign ruled by the moon, born between June 22 and July 22. A Virgo ("Virgin" in Latin) is a mutable earth sign ruled by the planet Mercury and born between August 23 and September 22.
Generally speaking, earth and water signs are very compatible as companions and even more so as romantic partners. In the case of a Cancer woman and a Virgo man, these two are both sensitive, but in different ways.
An illustration of a Virgo man posing against his Zodiac symbol and constellation | Source: Shutterstock
It is said that Virgo men are deeply attuned to their bodies and their bodies' needs. On the other hand, Cancer women have the same profound connection with their emotions. With their intuitions about these parts of human existence, Cancer and Virgo can balance each other out.
These signs understand the delicacy of their dominant characteristics (mentioned above) and can be gentle with one another when they feel overwhelmed. Although, it is worth noting that this is not always the case.
Operating on extreme ends of the spectrum, with Cancer being driven by her emotions while Virgo is more analytical, the two signs intrigue one another because of their differences. A romantic relationship between them can be long-lasting and possibly lead to marriage.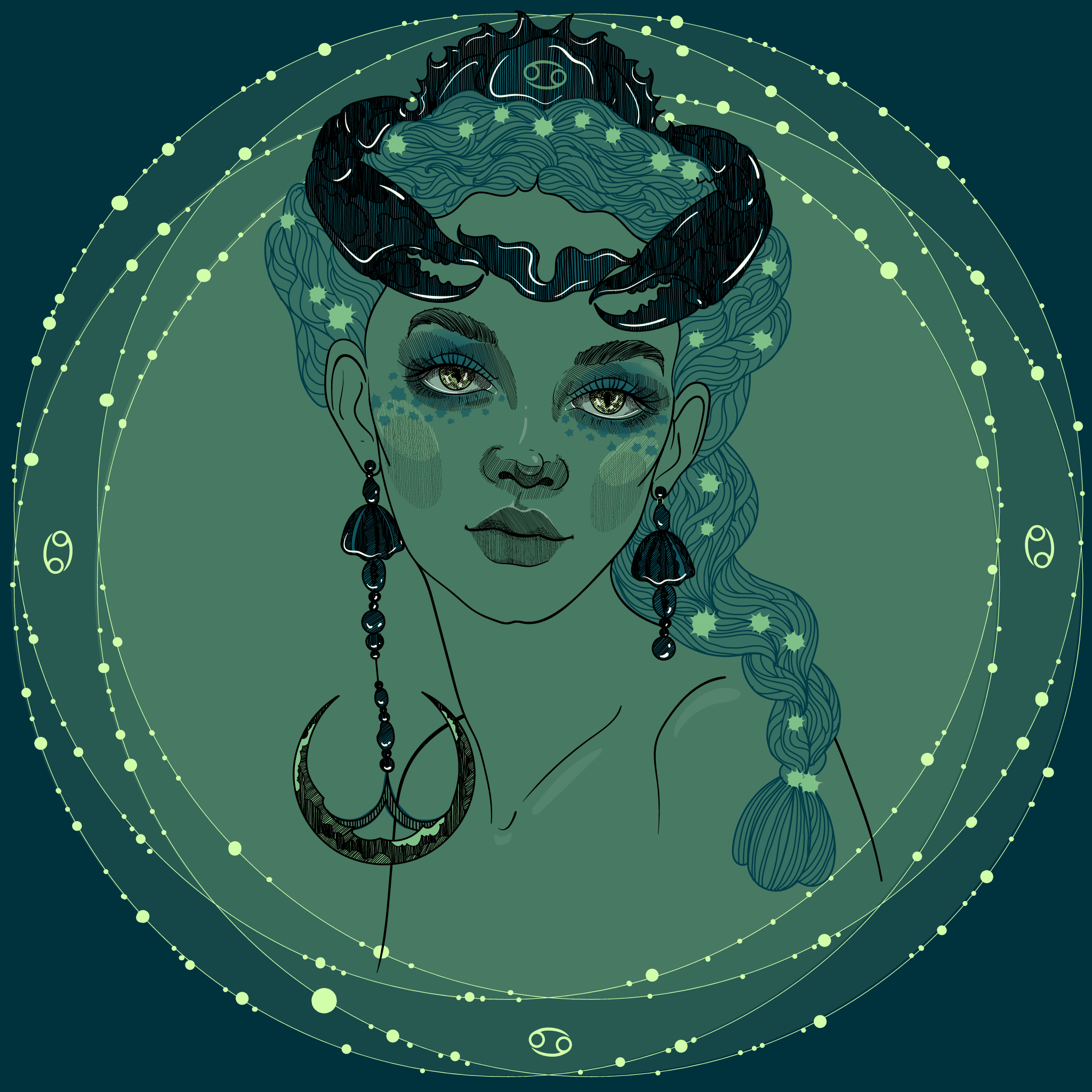 Elaborate artwork of a woman representing the Cancer Zodiac sign | Source: Shutterstock
What Makes a Cancer Woman and a Virgo Man Compatible?
Cancer women are deeply empathetic beings. They are compassionate, charismatic, and fiercely loyal to their loved ones, especially their romantic partners. They are also defined by their curiosity and willingness to be vulnerable (if they feel safe enough).
Cancer women also tend to be introverted souls who heavily guard their personal space. Being ruled by the moon, their emotions mimic the tides it controls, and they are often at their mercy. Because of this, cancer women are often perceived as moody.
They frequently withdraw into solitude to recuperate and regulate their feelings, so protecting their space is essential. The same goes for Virgo men who, despite needing physical stimuli, can often be overwhelmed by too much of it.
Much like a Cancer woman's element, Virgo men are highly adaptable and will change course without much hassle. They are naturally analytical but will only act once the circumstances around their choice make sense.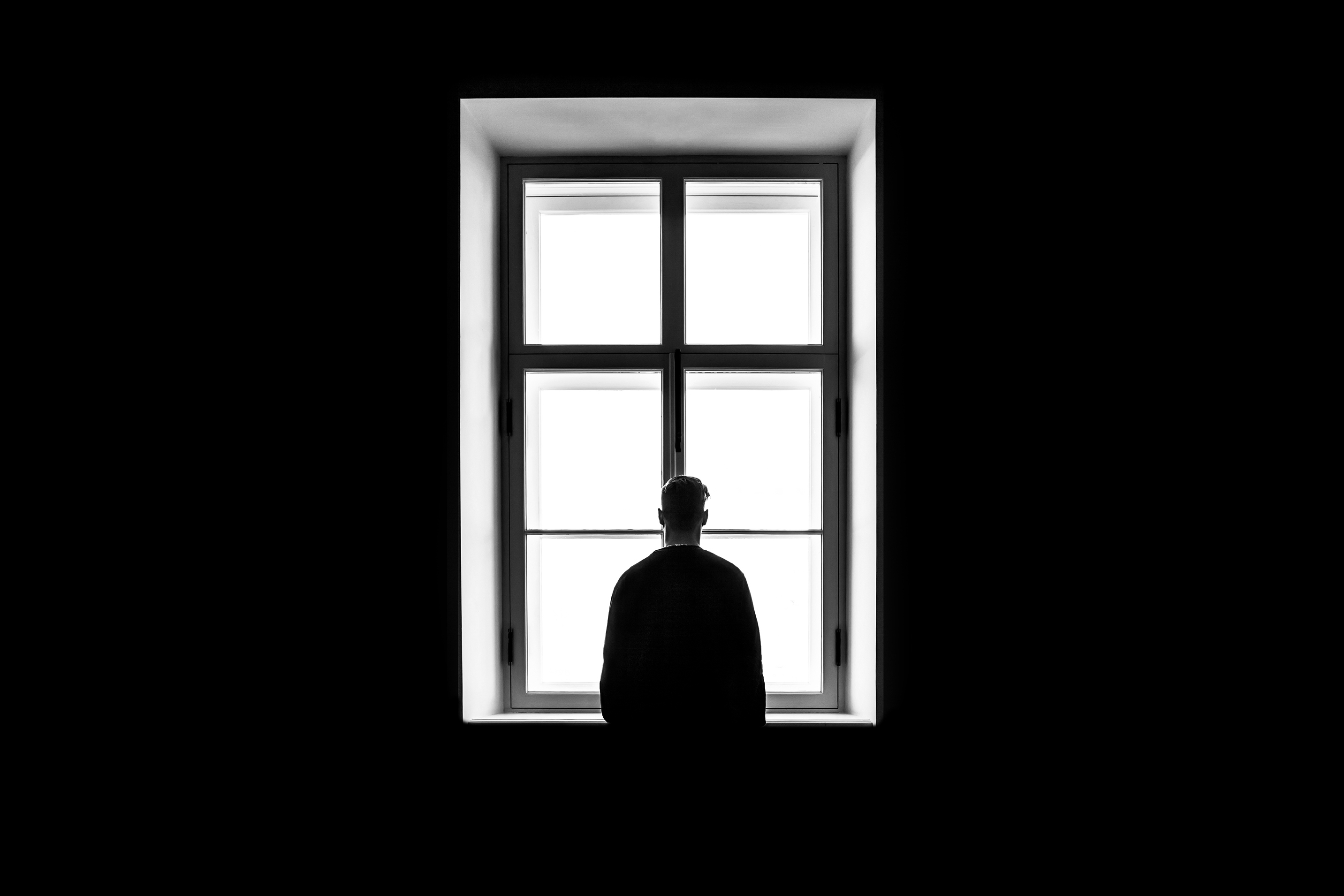 A man staring out the window while deep in thought | Source: Shutterstock
When a Virgo man struggles to apply logic to a situation, it can launch him into an overthinking spiral. Consequently, he'll feel very anxious and might begin to question his own convictions. Moreover, the anxiety doesn't remain in his mind; it also affects him physically.
Hence, he will try to regulate it by focusing on relaxing his body. Like a Cancer woman when she's emotionally overwhelmed, he needs solitude to calm down. A Virgo man is also defined by his spirituality, which may come in handy in times of unrest.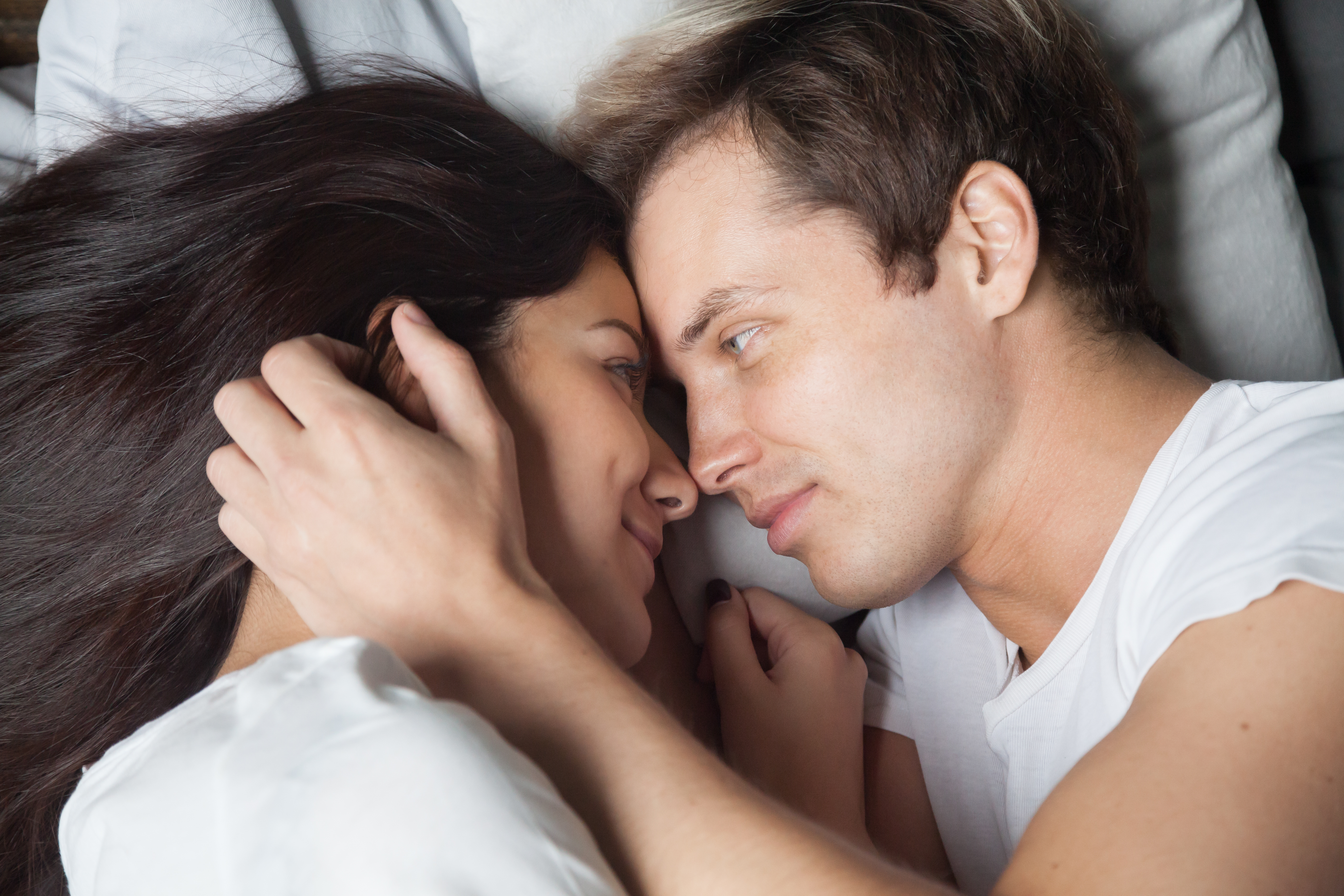 A young couple laying in bed | Source: Shutterstock
Given how the Virgo man and the Cancer woman carry a profound depth, they will be drawn to one another. The Cancer woman will likely be curious about how the Virgo man's mind works and what lies beneath his tough exterior.
Her intuition will also allow her to tap into his needs and support him while their connection grows. The Virgo man will likely be attracted to the Cancer woman's charm and compassion. Theirs is a slow-burn romance that isn't immediately apparent on the outside.
They are also not too extravagant but genuinely enjoy each other's company. The Virgo man is said to find peace and serenity in a Cancer woman's presence while she finds safety and security in his.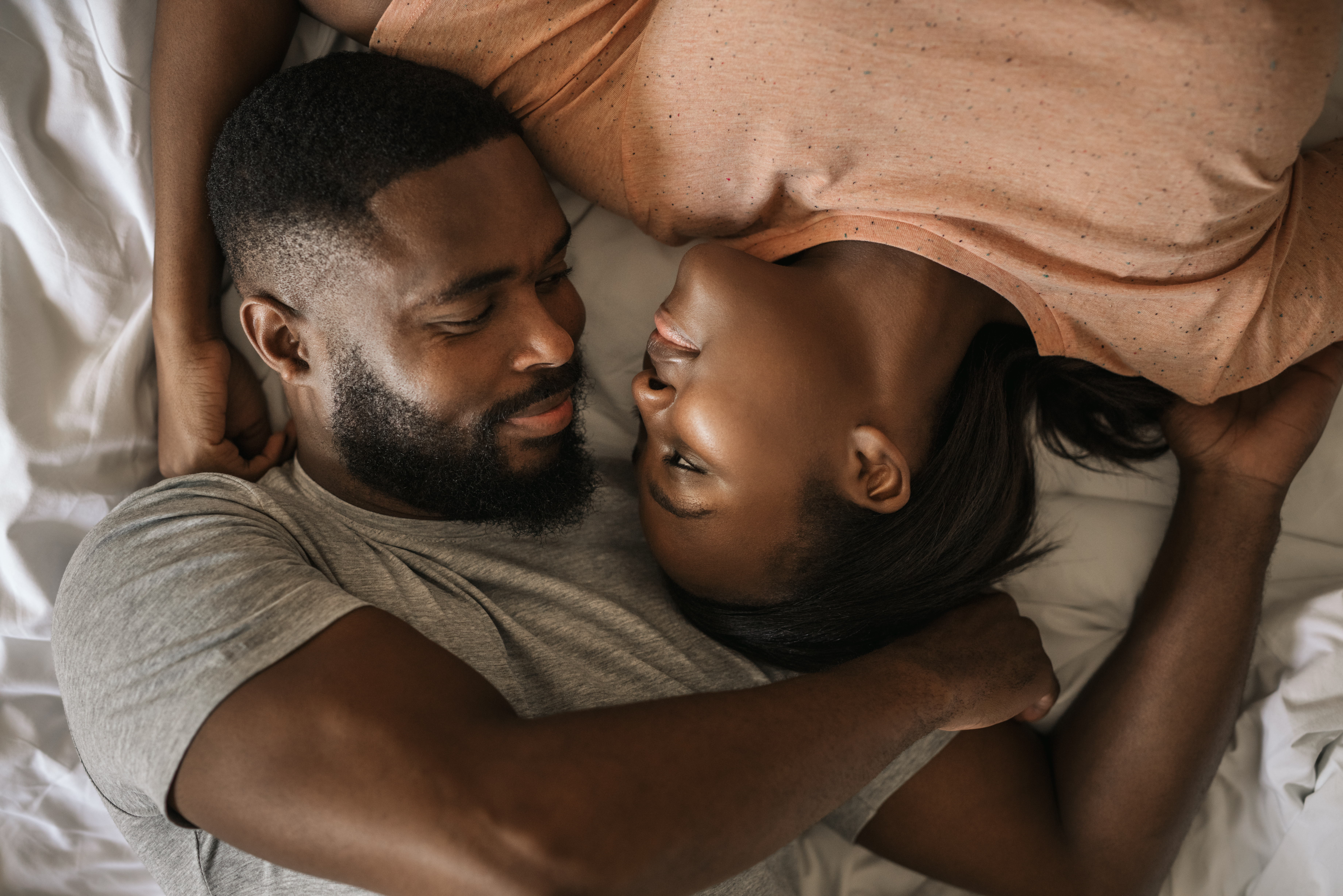 A young couple spending quality in bed | Source: Shutterstock
A Few Possible Hurdles to Think About
Much of the depth Cancer women and Virgo men carry can be attributed to past experiences. For a Cancer woman, it is usually their unresolved childhood memories. Her emotional growth will be stunted when these memories remain unaddressed.
For a person whose emotions are a dominant part of their identity, this can be problematic in relationships, particularly with Virgo men. The latter sign has a penchant for dishing out constructive criticism, which a Cancer woman might receive as a personal attack.
Several other things may act as triggers, and a Virgo man might initially not understand her. In fact, he might be tone-deaf about her feelings; this is one of the main discrepancies between the two as lovers, but it needn't remain so.
A Virgo man's natural impulse to a Cancer woman's emotions might be to analyze them. When he can't make sense of them, his response might be harsh. Therefore, Virgo men are encouraged to avoid questioning a Cancer woman's feelings, at least not initially.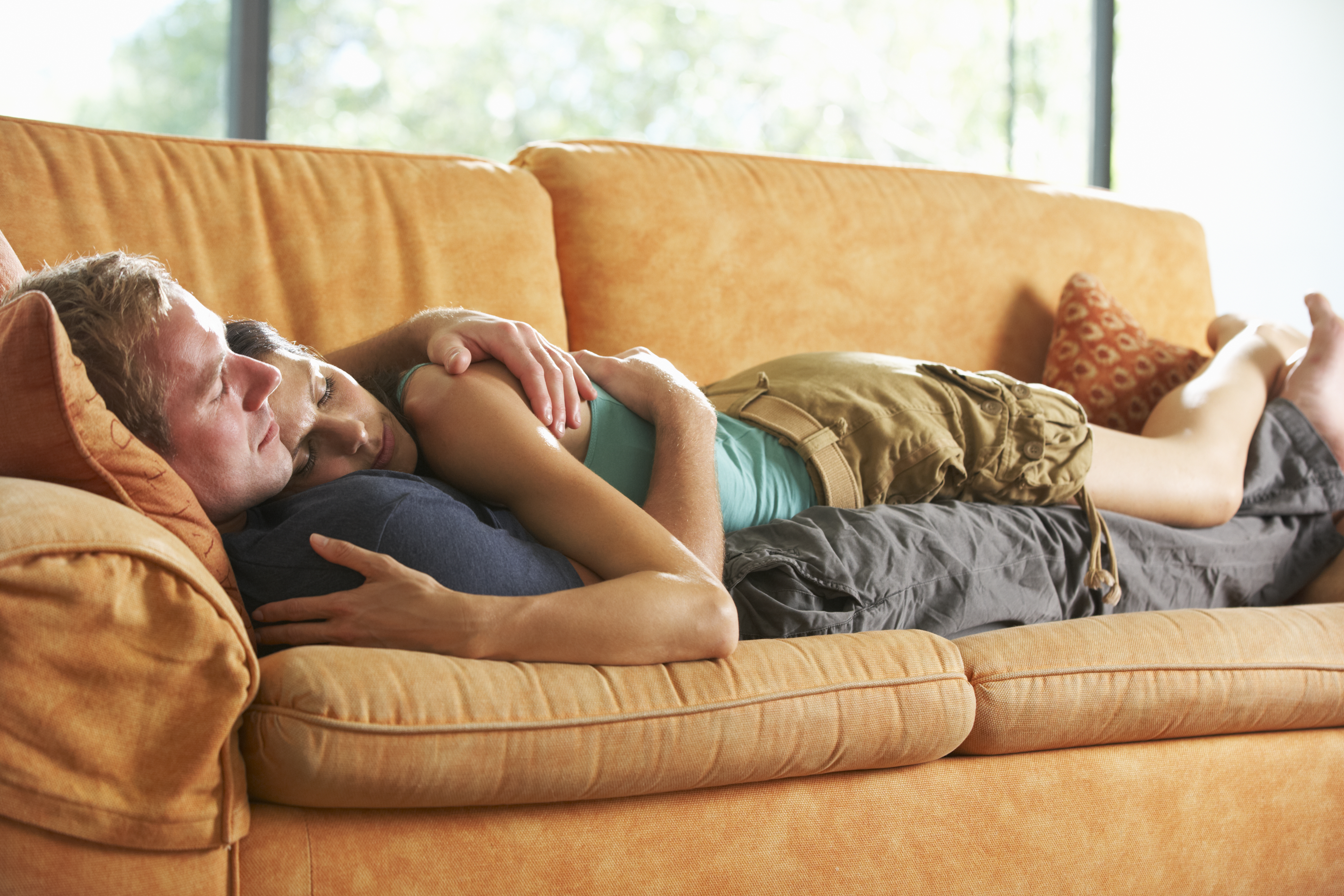 A couple cuddling in their living room | Source: Shutterstock
Instead, they need to hold space for her to be vulnerable and release her anguish or grief, whether they cry or just need to be heard. Not only will this strengthen their bond, but it will also deepen their trust.
Another plus side (depending on the situation) is that Virgo men are less likely to take a Cancer woman's emotional "blow-up" personally. Still, Cancer women are encouraged to take better control of their moods.
If this zodiac pair decides to marry, many believe their union can be long-lasting, and they can make lovely parents. As life partners, one way to keep their relationship strong is to include one another in their daily routines and remind one another of their ambitions.
Subscribe if you like this story and want to receive our top stories!