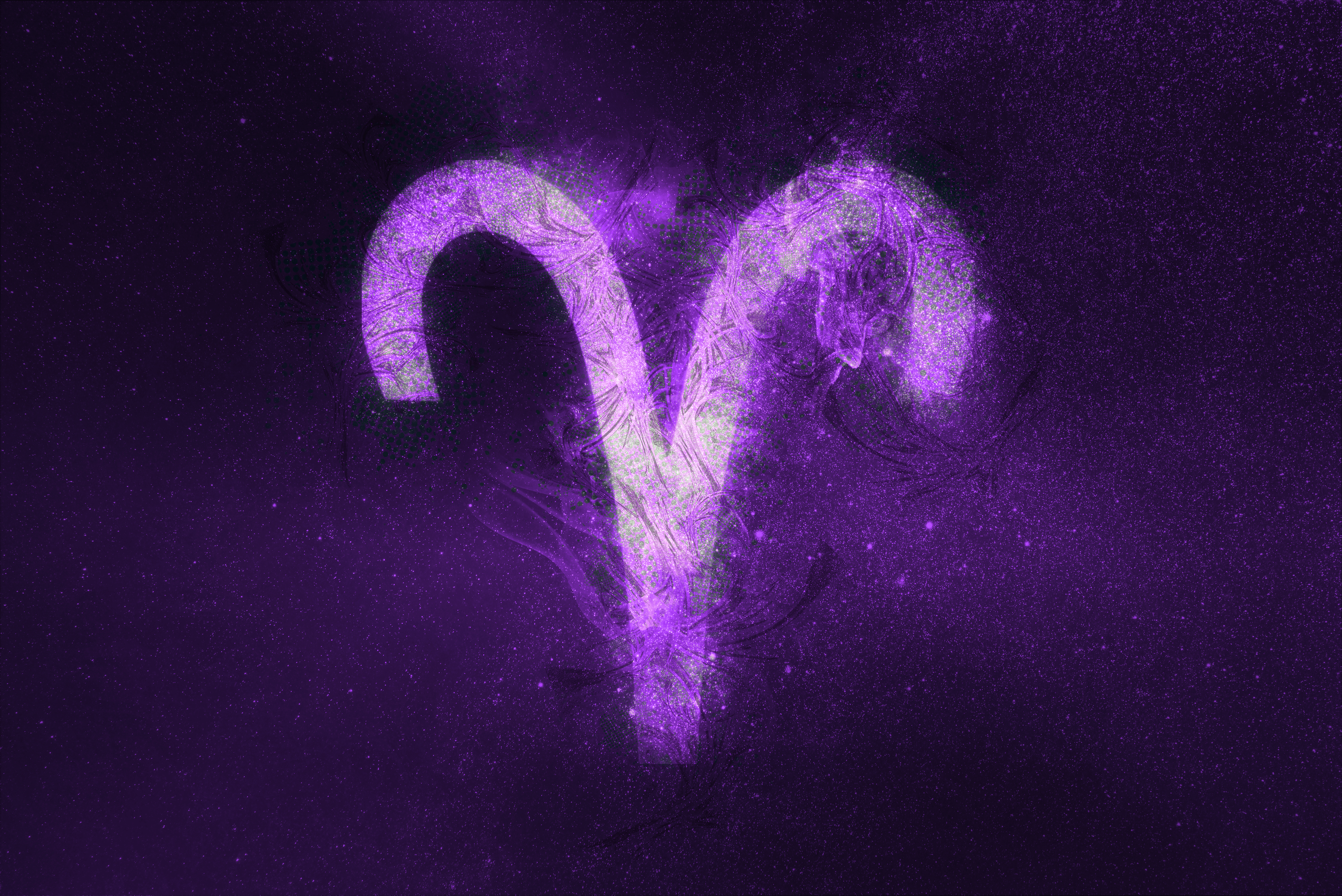 Aries Zodiac Sign | Source: Shutterstock
Aries Woman and Aries Man: Their Relationship Potential and Challenges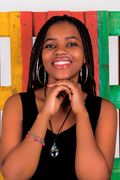 An Aries woman and an Aries man have a natural understanding of each other, and there is a high likelihood that they will develop strong feelings for one another. If they can master the skills of compromise and effective communication, they have the potential to build long-lasting relationships.
Aries individuals are known for their bold, active, and straightforward nature. Therefore, when an Aries woman and an Aries man are in a relationship, there will never be a need to wonder about each other's feelings.
However, these two possess confidence and ambition, which can sometimes lead to the perception of being impulsive, competitive, or self-centered.
Aries horoscope inside the Zodiac wheel | Source: Shutterstock
Still, when two Aries come together, they enjoy each other's competitive spirit, constantly motivating and pushing each other toward success. They are full of energy and simplicity, displaying innovation and courage while always knowing what they desire.
One thing to remember is that Aries has a strong desire to compete, which can sometimes cause conflicts with others, and they may also be prone to getting easily agitated. Nevertheless, beneath their fiery and direct exterior, Aries individuals can also be remarkably affectionate and tender.
Aries Woman and Aries Man: Exploring Their Relationship Dynamic
Aries individuals show love through loyalty and support rather than using romantic words. Although their softer side may be challenging to find, another Aries can recognize the presence of a warm and passionate lover beneath their tough exterior.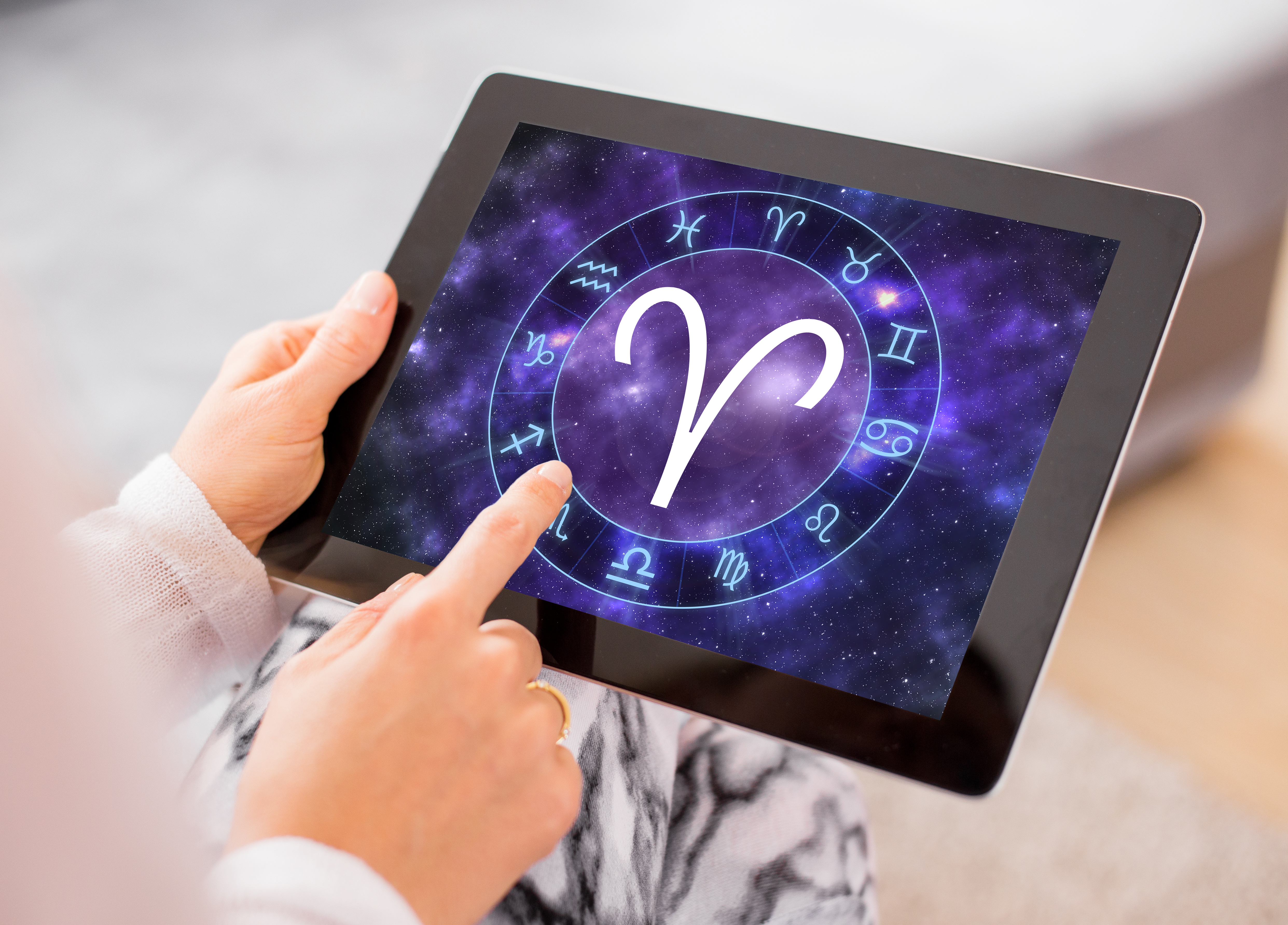 Aries Zodiac sign | Source: Getty Images
While arguments and short tempers are frequent in a relationship between an Aries woman and an Aries man, both can forgive and forget without holding grudges. Even so, when an Aries partner becomes overly protective or angry, they have a heightened ability to detect falsehoods.
If one partner worries about the other's fiery reactions, it suggests a lack of honesty from both sides. For individuals to foster openness, an Aries couple must practice receiving brutal truths calmly and with open minds.
Aries' tend to shy away from complicated emotions, which can lead to one or both partners ending the relationship when faced with challenges. Hence the reason why short-lived passionate flings are common among Aries while sustaining longer relationships can be more challenging.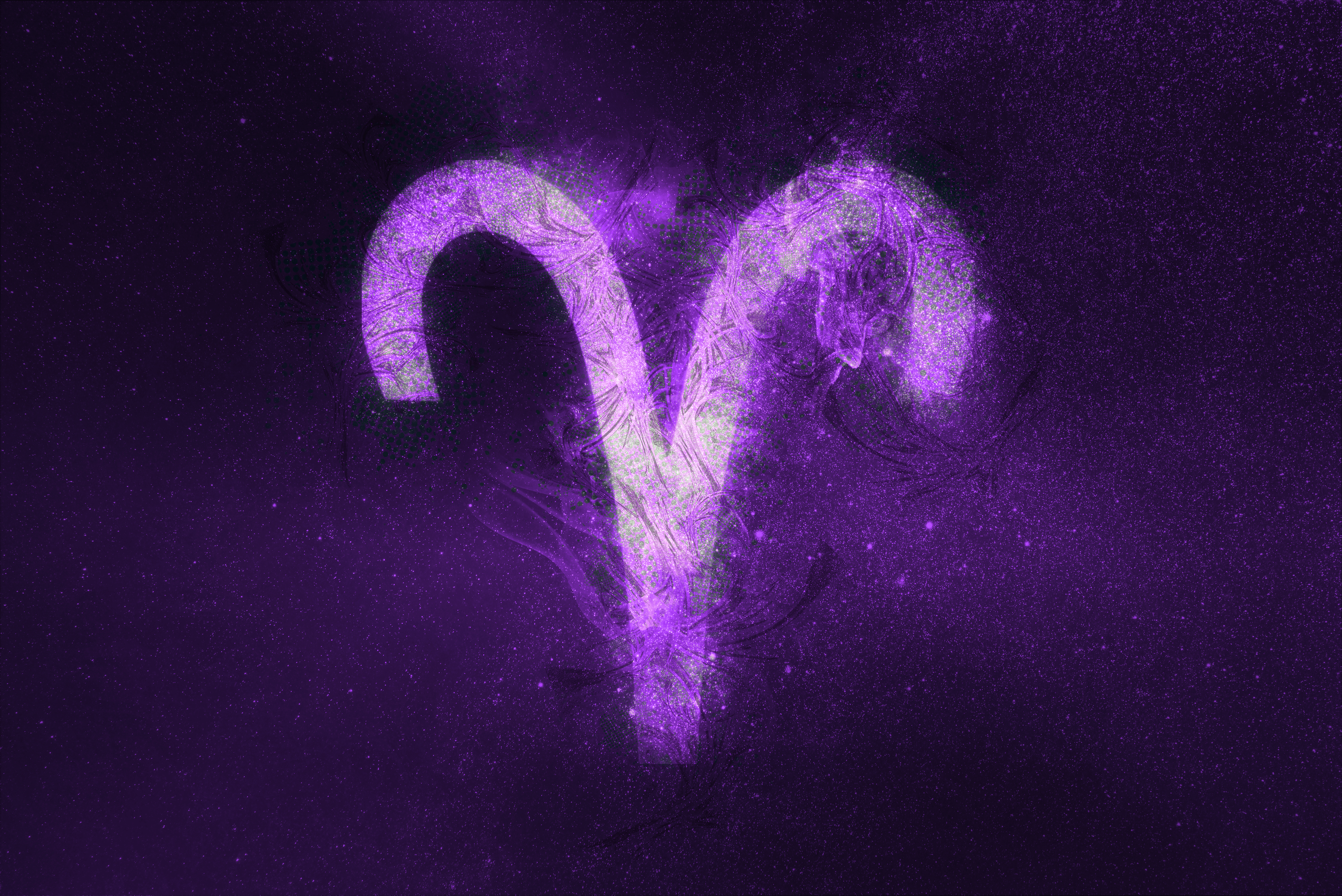 An images of Aries Zodiac sign | Source: Shutterstock
Some Aries individuals struggle to maintain their independence within a relationship. When their freedom is hindered, they may break free like a ram, charging through a breakup.
Marriage and Intimacy
Aries people are known for their strong sexual desires due to their inherent energy, athleticism, and physical nature, which Mars, the ruling planet of the Aries zodiac sign, influences. An intense and passionate chemistry is anticipated when an Aries woman and an Aries man come together intimately.
By considering their partner's desires during their passionate encounters, both individuals have the potential to cultivate a fulfilling and enduring sexual bond. It's important to understand that for Aries individuals, sex should not be treated as a competitive sport.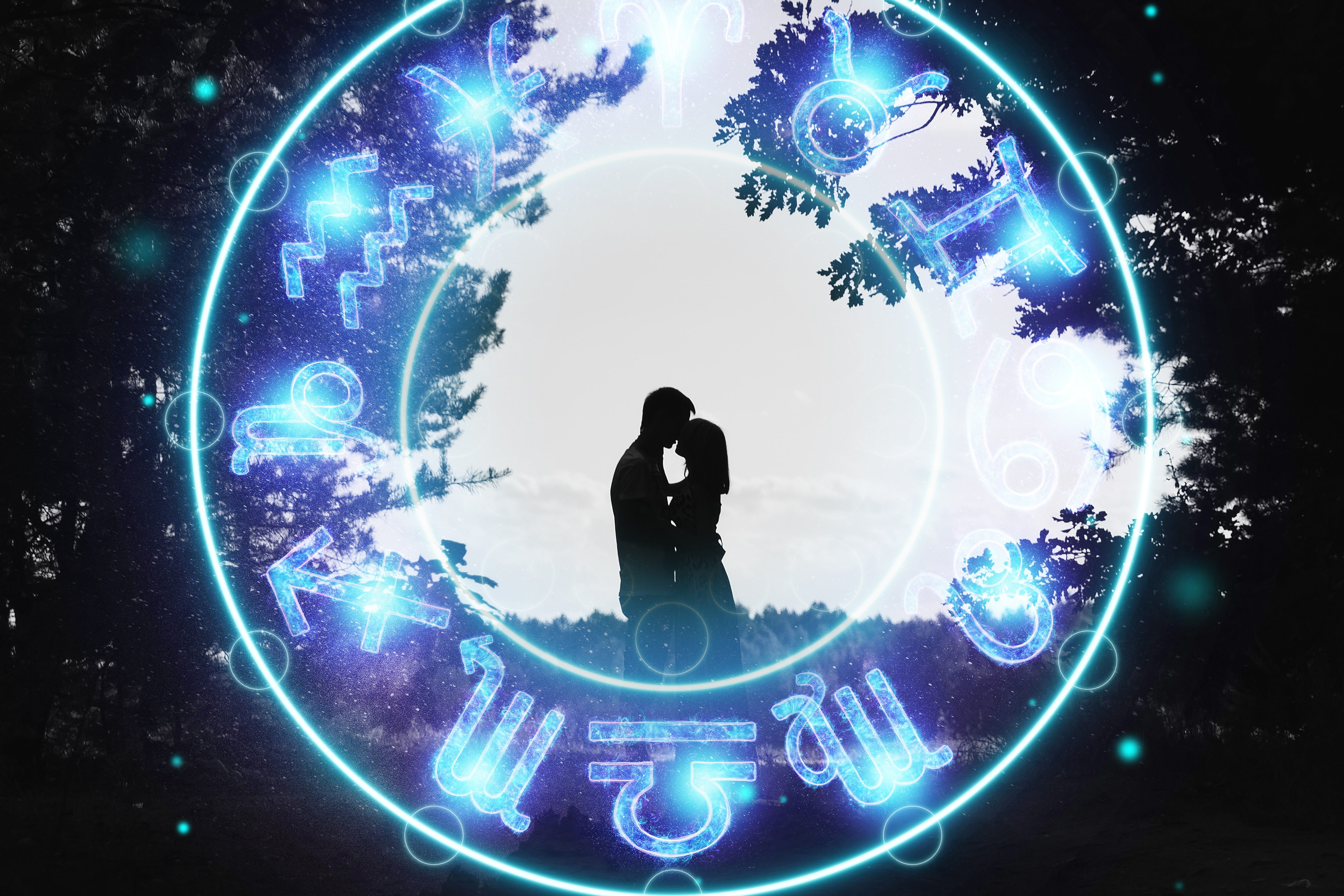 Photo of a couple between the signs of the zodiac | Source: Shutterstock
While the initial excitement may diminish over time, problems can arise if dominance, control, or constantly trying to "win" become the focus. Additionally, it is worth mentioning that Aries individuals tend to have a strong sense of self and can be highly impatient, seeking immediate gratification.
If both partners fail to recognize and address each other's physical and emotional needs, they risk being selfish in the bedroom. In a marriage between an Aries woman and an Aries man, they will mutually support and encourage each other's goals and endeavors.
They enjoy engaging in active pursuits such as walking, playing sports, and dancing. Their specific activities are less important as long as they are having fun. Since both individuals value independence and uphold principles of truth, honor, and dignity, they often share similar moral values.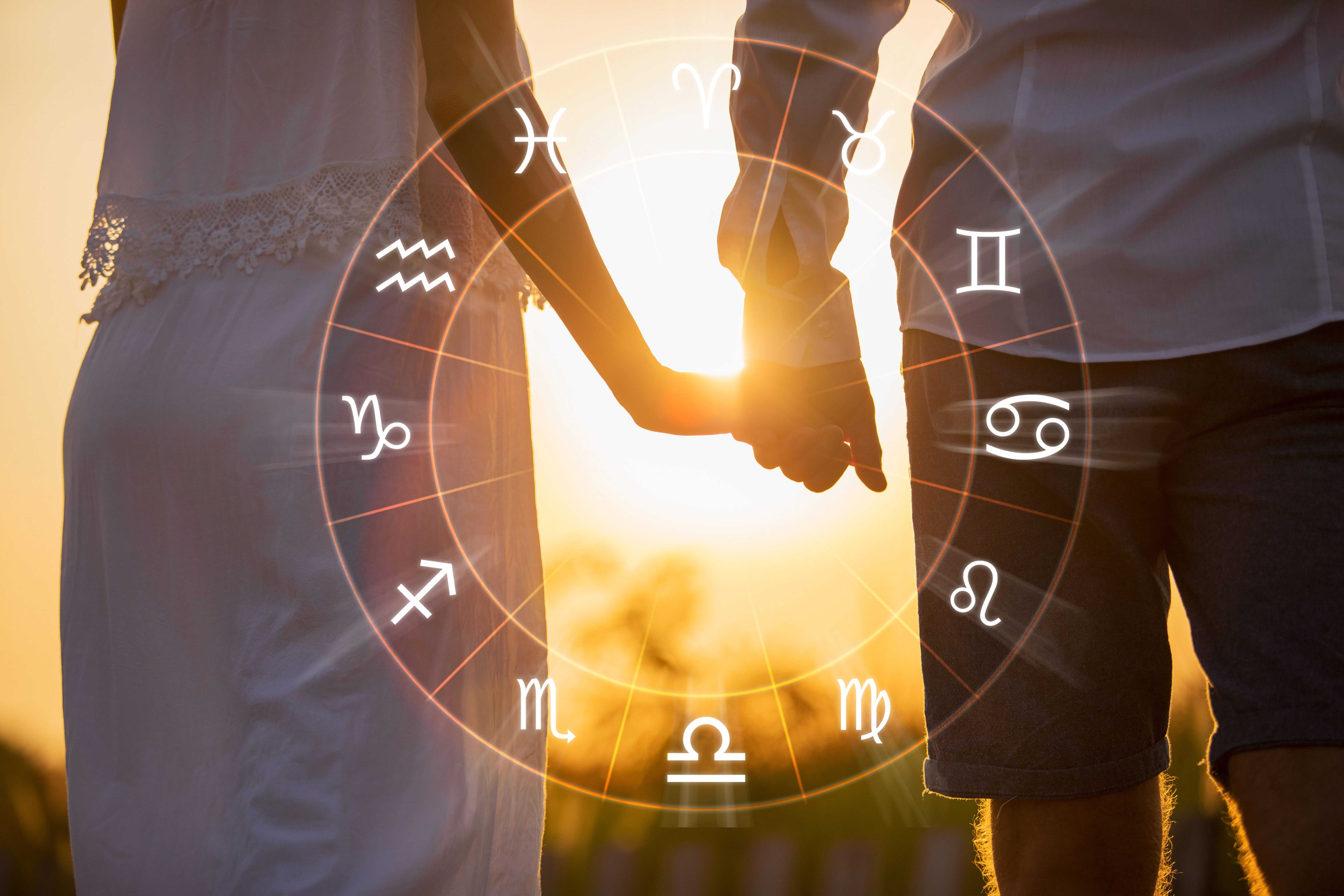 Couple holding hands inside the Zodiac wheel. | Source: Shutterstock
For the relationship to thrive, Aries individuals must compromise and prioritize each other's needs. While both partners dislike giving in or losing, they can overcome this challenge by prioritizing active listening and effective communication. By emphasizing these aspects, they can strengthen their relationships and increase the likelihood of long-term success.
Exploring their Friendship
When two Aries individuals engage in conversation, it is always lively and dynamic, as their discussions span a wide range of topics and are of an exciting and fast-paced nature. Despite their intelligence, Aries individuals can sometimes be obstinate or stubborn.
If they need to assert themselves, a passionate debate can quickly escalate into a heated argument, potentially involving raised voices and door-slamming. If an Aries woman and an Aries man disagree, it can challenge their relationship.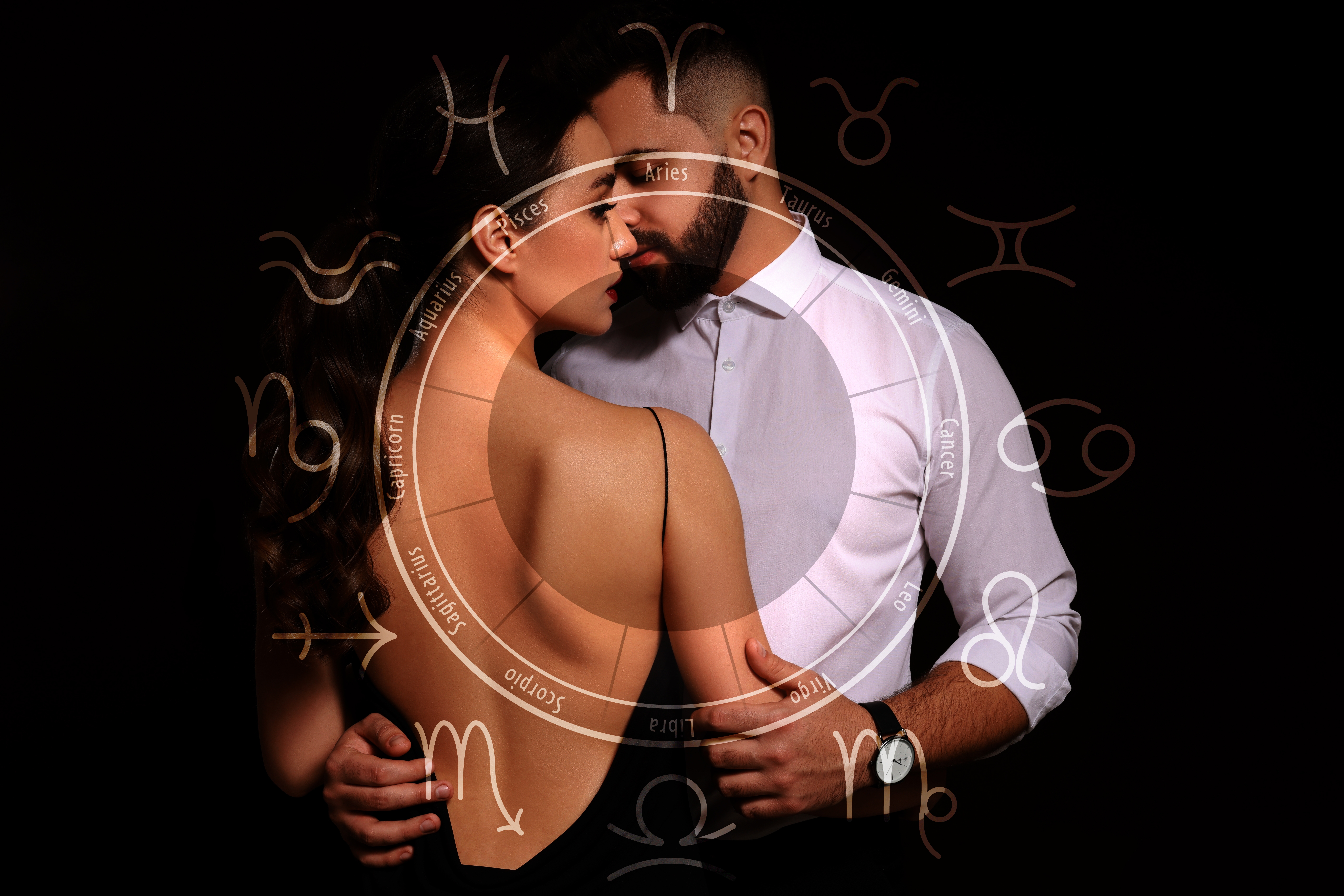 Loving couple and zodiac wheel on black background. | Source: Shutterstock
To maintain harmony, all parties involved must exercise patience and try to understand each other's perspectives. Taking the time to empathize and comprehend differing viewpoints becomes essential for sustaining peace between them.
While fiery passion and shared energy ignite the bond between an Aries woman and an Aries man, their dynamic connection promises thrilling adventures and unwavering support. Yet, their fierce independence and strong-willed nature can ignite conflicts that require careful navigation.
While an Aries woman and an Aries man have common traits, finding a balance between individuality and compromise is key if they desire to unlock the true potential of their relationship.
Subscribe if you like this story and want to receive our top stories!