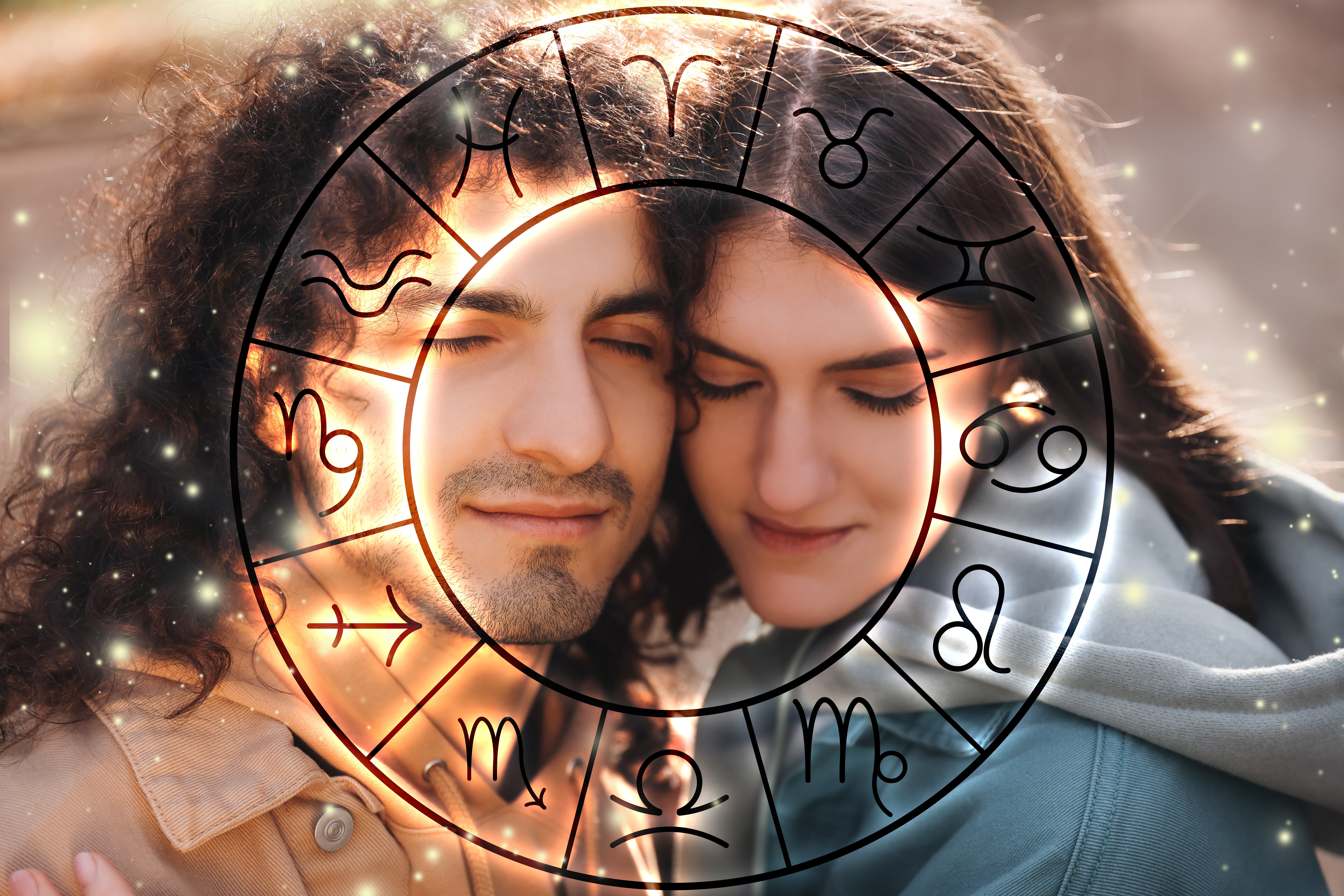 A photo of a couple inside the zodiac wheel | Source: Shutterstock
Gemini Woman and Virgo Man: Their Dating and Relationship Dynamics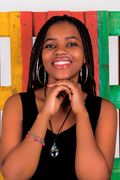 Can a lifelong romance be sustained between a Gemini woman and a Virgo man? On the surface, these two possess contrasting personalities, one being analytical and the other a genius. Despite their apparent differences, they share numerous commonalities.
Virgo and Gemini possess contrasting qualities, yet their compatibility can thrive if they try to comprehend and embrace their differences. A significant strength of a relationship between a Gemini woman and a Virgo man lies in their ability to engage in healthy communication, discussing a wide range of topics together.
Trust-building poses a challenge for Gemini and Virgo, but with Gemini's attentiveness to Virgo's needs and willingness to open up, they have the potential to overcome this hurdle. Let's dive in to discover further insights about these two zodiac signs.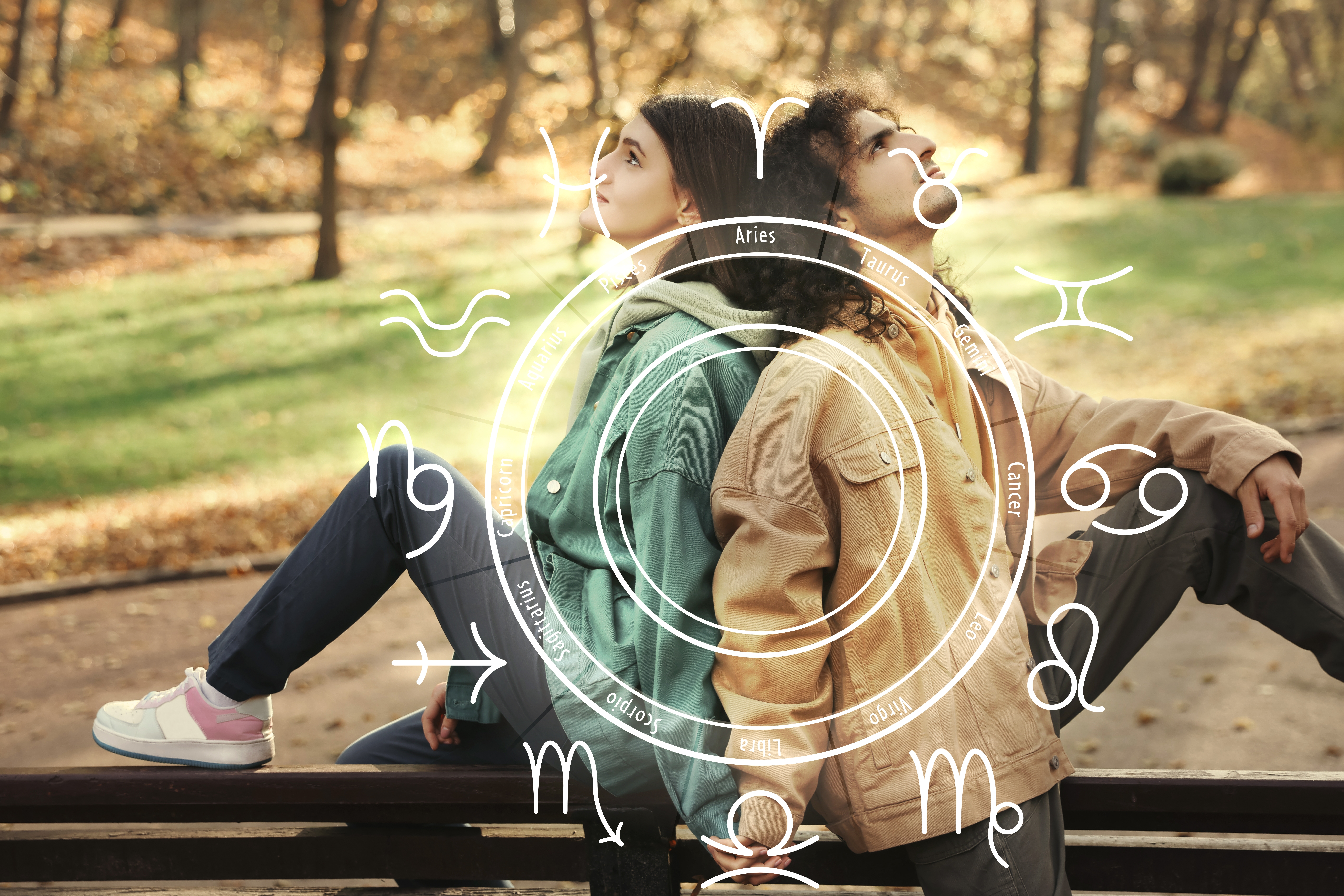 Horoscope compatibility. Loving couple outdoors and zodiac wheel | Source: Shutterstock
Opposites Attract: Navigating Contrasting Personalities of Gemini and Virgo
When a Gemini woman and a Virgo man find common ground, it often stems from their shared ruling planet: Mercury, which governs communication and the mind. These two zodiac signs can make a great match as both are intelligent, logical, and adaptable.
However, their contrasting lifestyle preferences can lead to clashes. Virgo, an earth sign ruled by Mercury, is grounded, practical, and committed. On the other hand, Gemini, an air sign also ruled by Mercury, is playful, curious, and outgoing.
Due to their contrasting natures, it can be challenging for a Gemini woman and a Virgo man to open up to each other fully. However, this doesn't mean that their relationship lacks emotional depth—it simply takes time to reach that level of intimacy.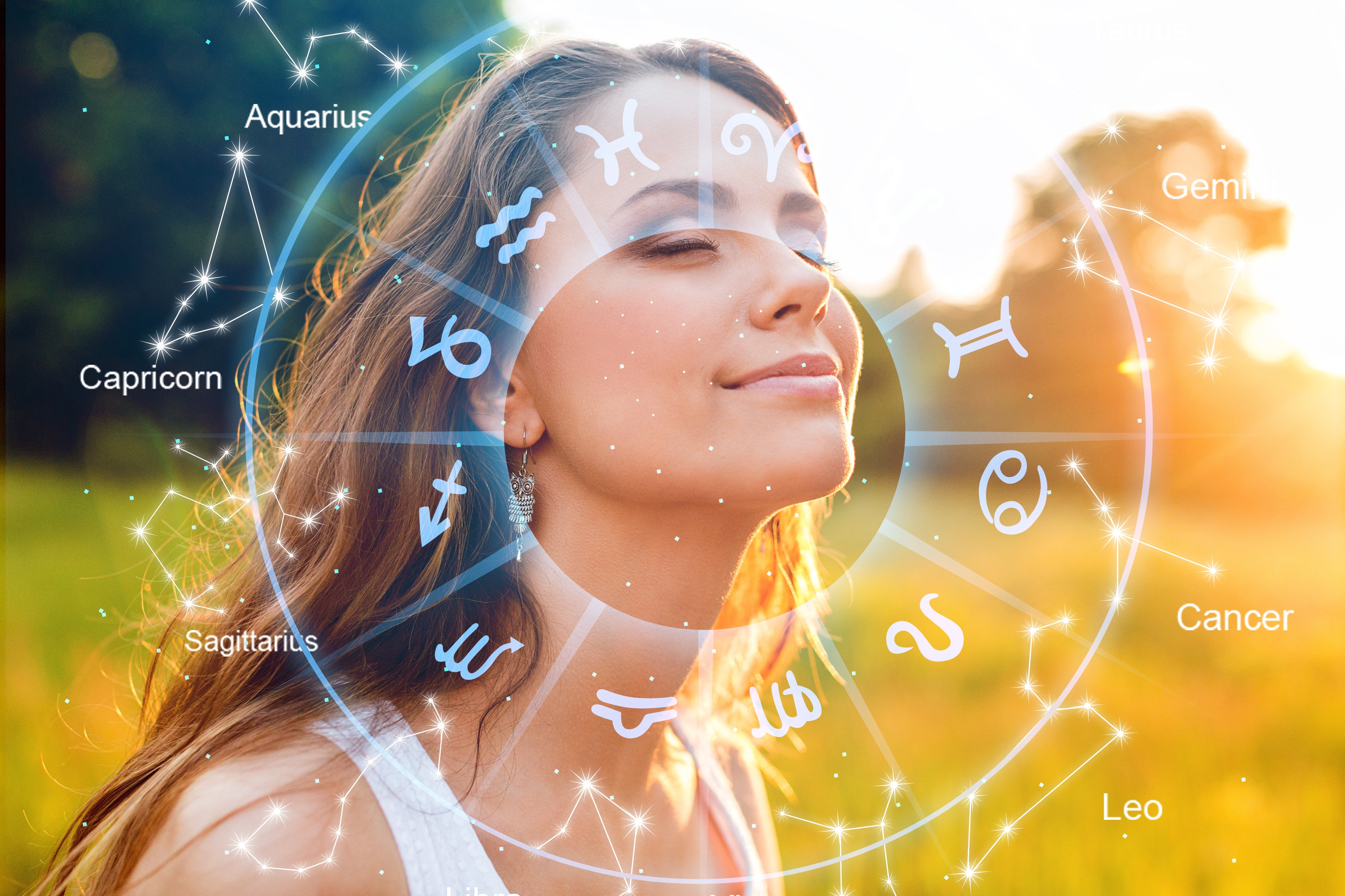 A beautiful woman and twelve zodiac signs | Source: Shutterstock
To foster emotional connection, Gemini and Virgo should regularly check in with each other and express genuine interest in how the other person is feeling. Active listening and a willingness to understand each other's perspectives are crucial.
It's important to respect each other's boundaries and only push for sharing if one partner is ready. Nurturing each other's feelings with gentleness and gradually allowing the bond to develop will contribute to their growth as a couple.
While these two zodiac signs may take time to connect emotionally, one aspect that sets them apart from many other couples is communication. This intellectual duo is skilled at engaging in meaningful conversations, leaving no topic unexplored.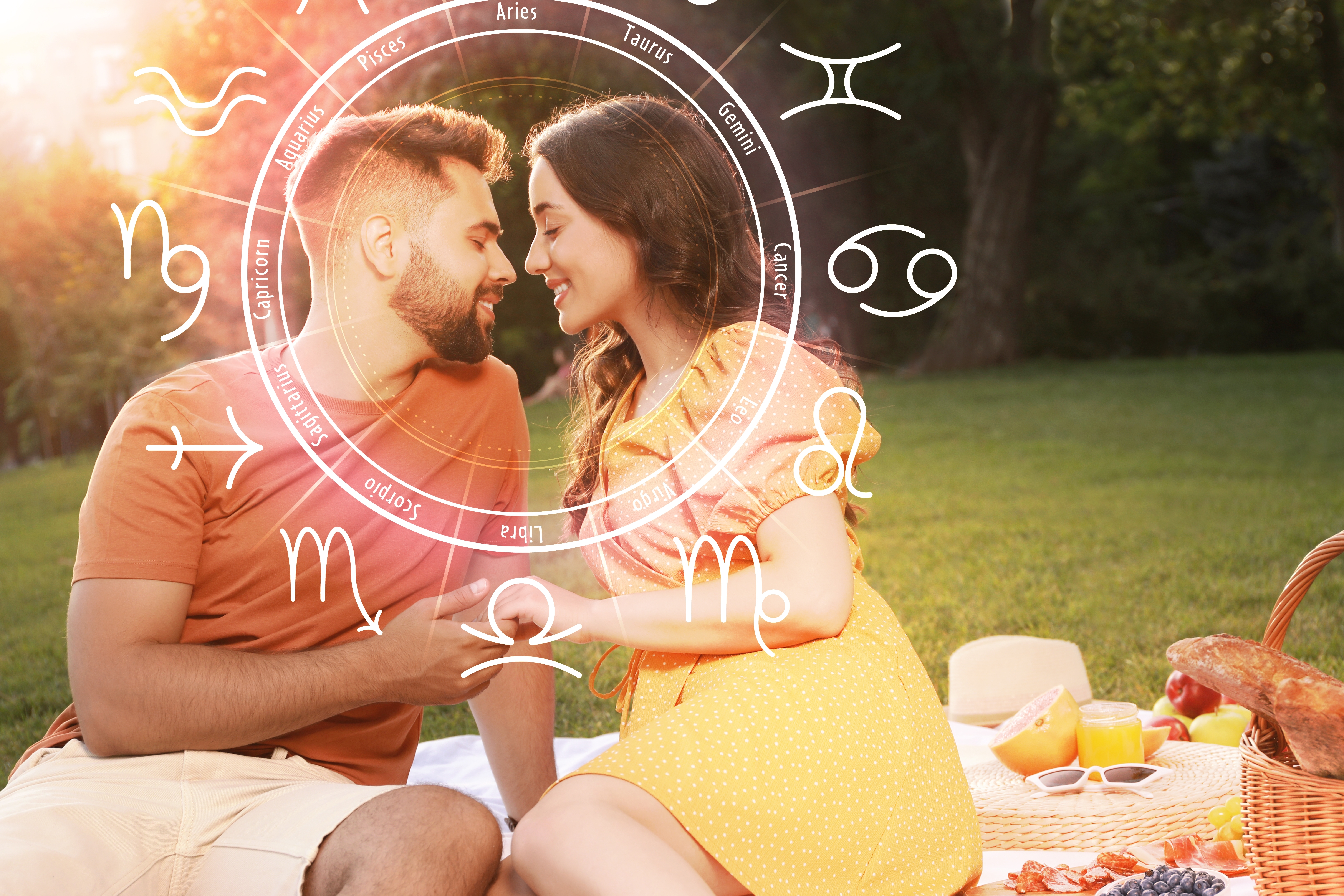 Loving couple outdoors and zodiac wheel | Source: Shutterstock
Whether delving into global politics or engaging in debates about their favorite literature, a Gemini woman and Virgo man will always have something to discuss. In the event of a conflict, they possess a remarkable understanding of how to communicate effectively, which is a precious quality in any relationship.
Their ability to maintain open lines of communication contributes to their mutual understanding and enables them to navigate challenges with greater ease.
Their Sexual Intimacy
Achieving strong love compatibility between a Gemini woman and a Virgo man requires proper attention to certain aspects, given the advantage and disadvantages of being ruled by the same planet. The male Virgo tends to value solitary time for soul-searching and deep thinking.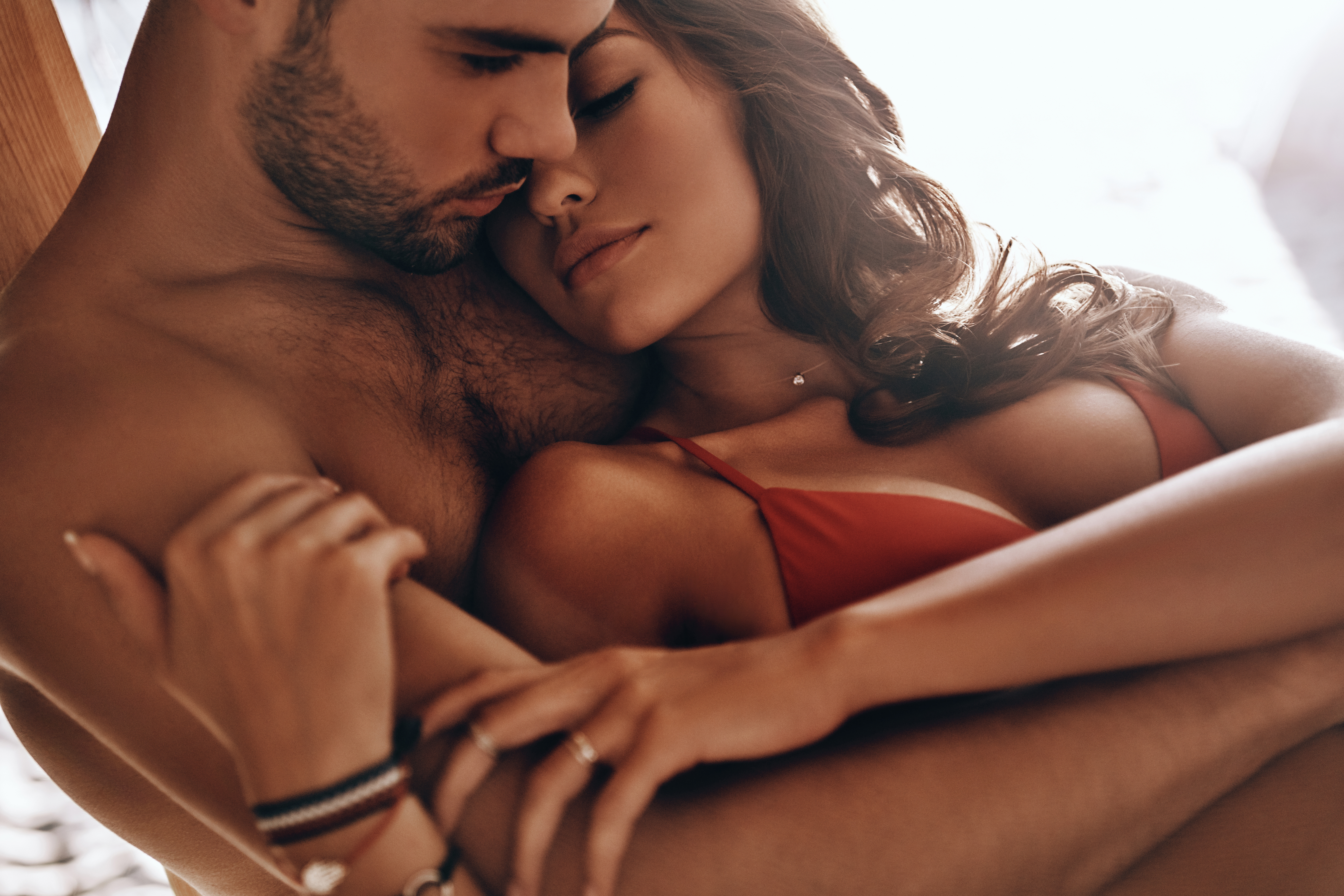 Couple enjoying a romantic moment. | Source: Shutterstock
In contrast, the Gemini female seeks a partner with whom she can share everything and embraces the idea of freedom, though in her unique way. While the Virgo man profoundly loves her, he still needs his personal space and time, which the Gemini woman respects and understands.
Additionally, the Gemini woman desires the freedom to explore various things, and the Virgo man allows her the independence she craves, fostering a strong bond between them. He trusts her completely, never questioning her when she spends time with friends and colleagues, as he believes in granting her the same space and time she gives him.
This mutual understanding contributes to the development of a healthy relationship. In sexual encounters, a Gemini woman approaches intimacy with a playful mindset, prioritizing fun and letting loose. Conversely, a Virgo man tends to be more reserved and shy.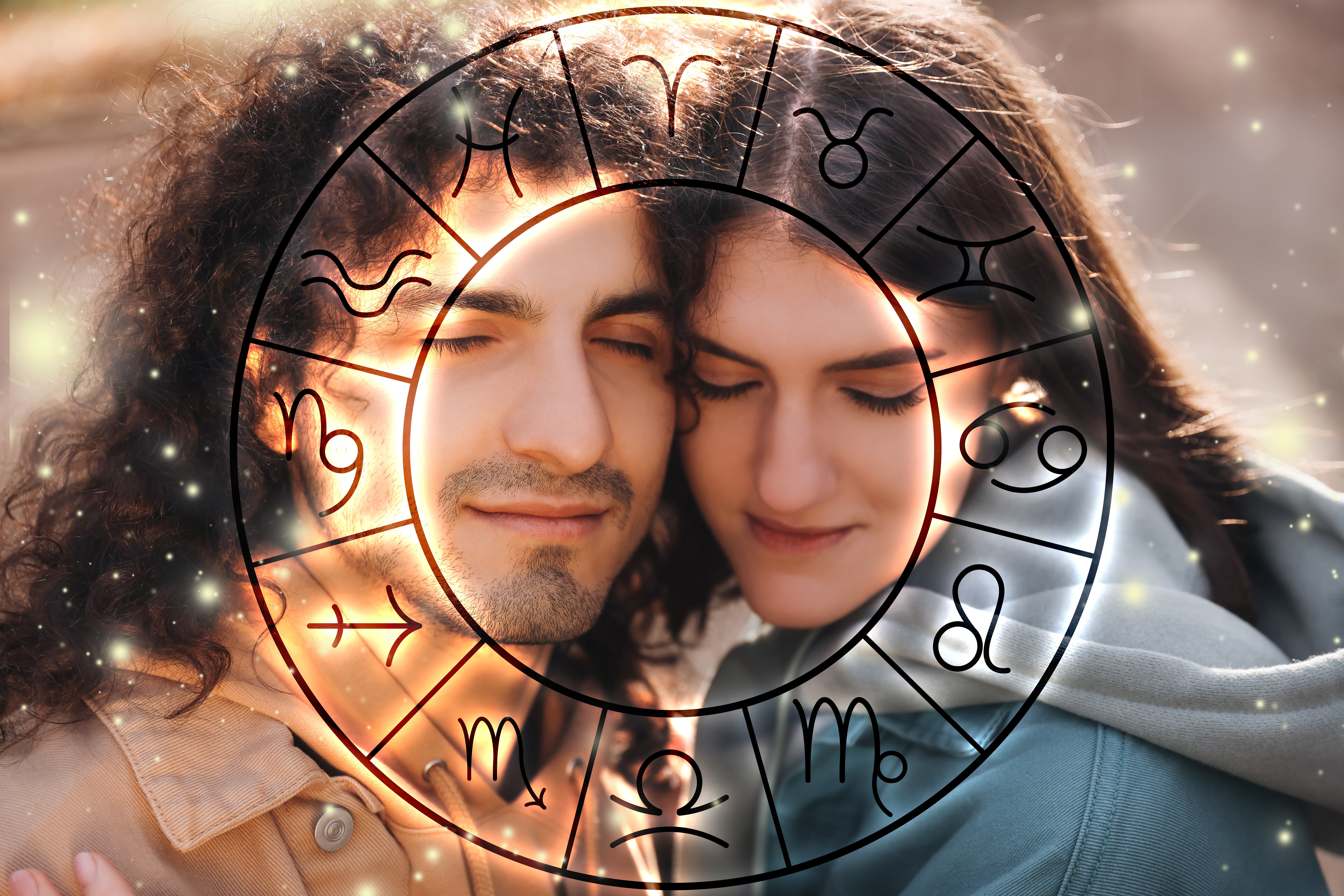 Loving couple outdoors and zodiac wheel. | Source: Shutterstock
However, as both signs are mutable, they possess flexibility and open-mindedness, allowing for the potential of a satisfying sex life if they engage in open communication about their needs and expectations.
To create a comfortable atmosphere, the Gemini woman can invest some time in helping the Virgo man feel at ease before diving into physical intimacy. Gentle and sensual foreplay can entice the Virgo man and encourage him to break out of his shell.
In terms of experimentation, Virgo is more inclined than other earth signs to explore new experiences. To cater to Gemini's desire for excitement and variety in the bedroom, the Virgo man can try to surprise her with something fresh and unexpected from time to time. By embracing new ideas and maintaining an adventurous spirit, they can enhance their sexual connection.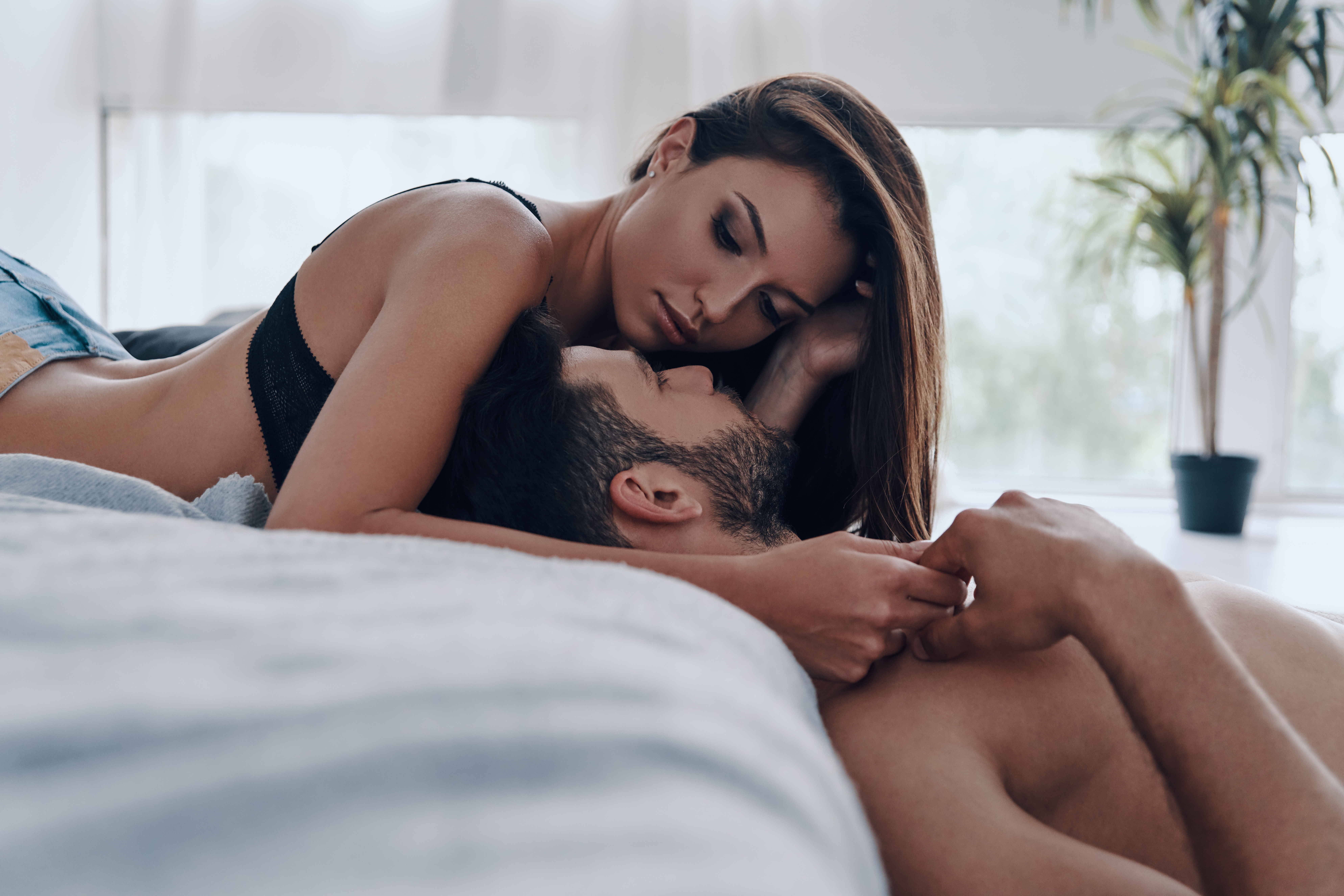 A couple bonding in the bedroom. | Source: Shutterstock
In conclusion, effective communication is the foundation for bridging their contrasting personalities and lifestyles in a Gemini woman-Virgo man relationship.
Despite their differences, they have the potential to overcome these challenges through open and respectful dialogue. This duo can cultivate a thriving and harmonious relationship through their commitment to effective communication.
Subscribe if you like this story and want to receive our top stories!