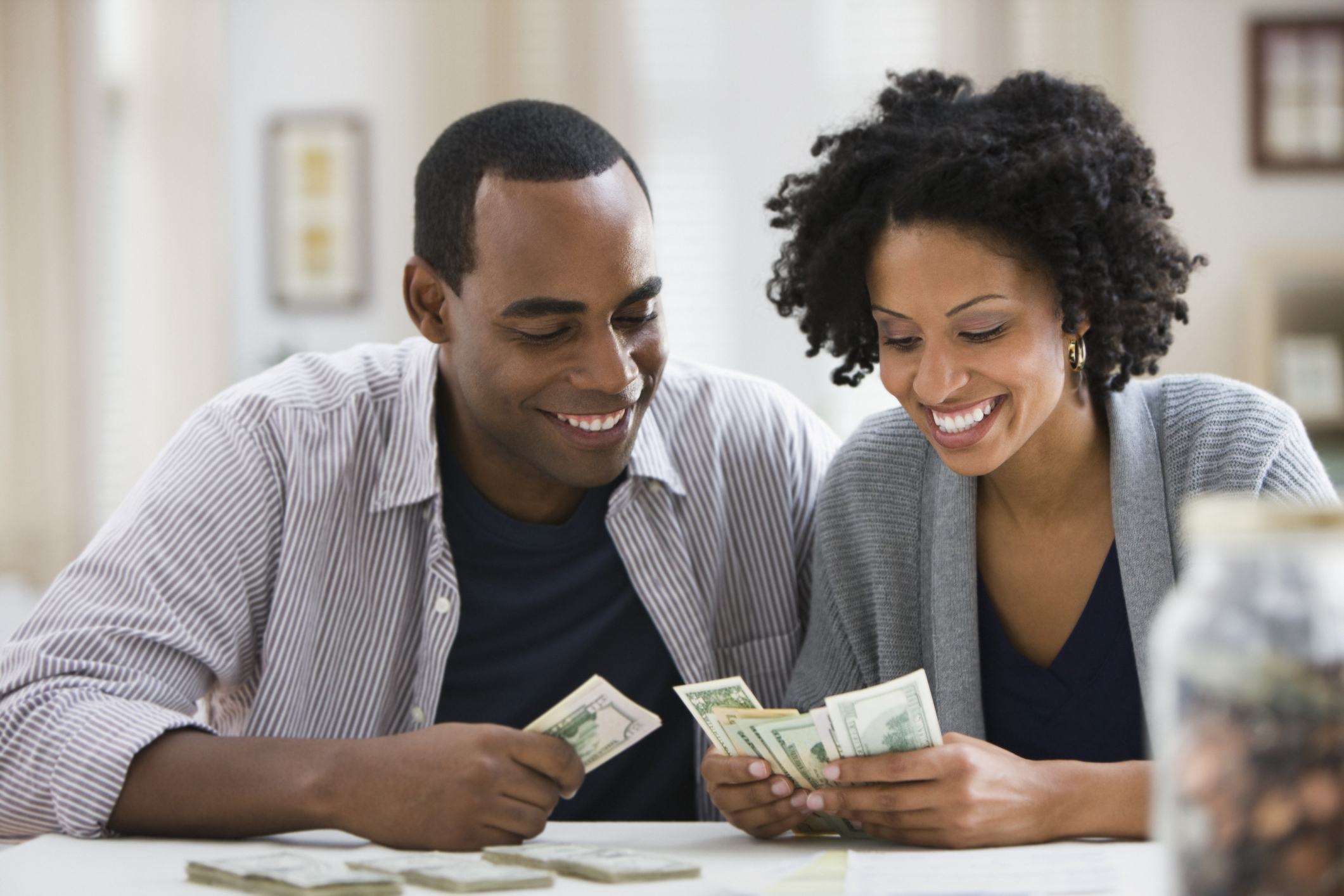 Couple | Source: Getty Images
People Share Best Loopholes That They Exploited For Years

From finding loopholes in fast food menus to finding ways to earn some extra money, people have benefitted from loopholes in unimaginable ways. It just takes some critical thinking to figure out loopholes in various systems.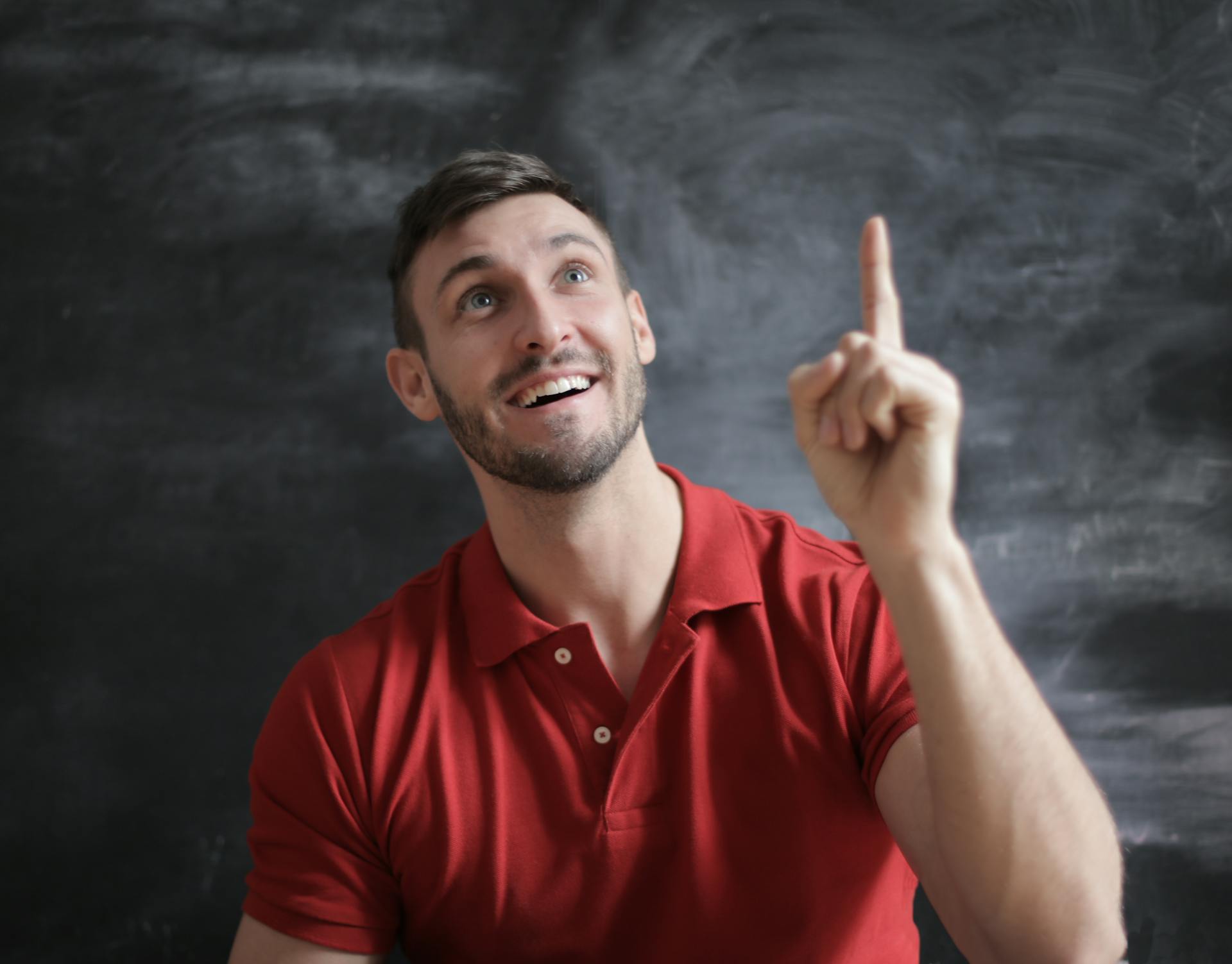 A man looking at the ceiling with his finger pointing upwards | Source: Pexels
Some people on Reddit shared the best loopholes they found and how they exploited them. Most people did it when they were younger, and finding out about those loopholes made them feel rich and genius.
Comments have been edited for clarity and grammar.
1. The Cheaper Way to Have a Sandwich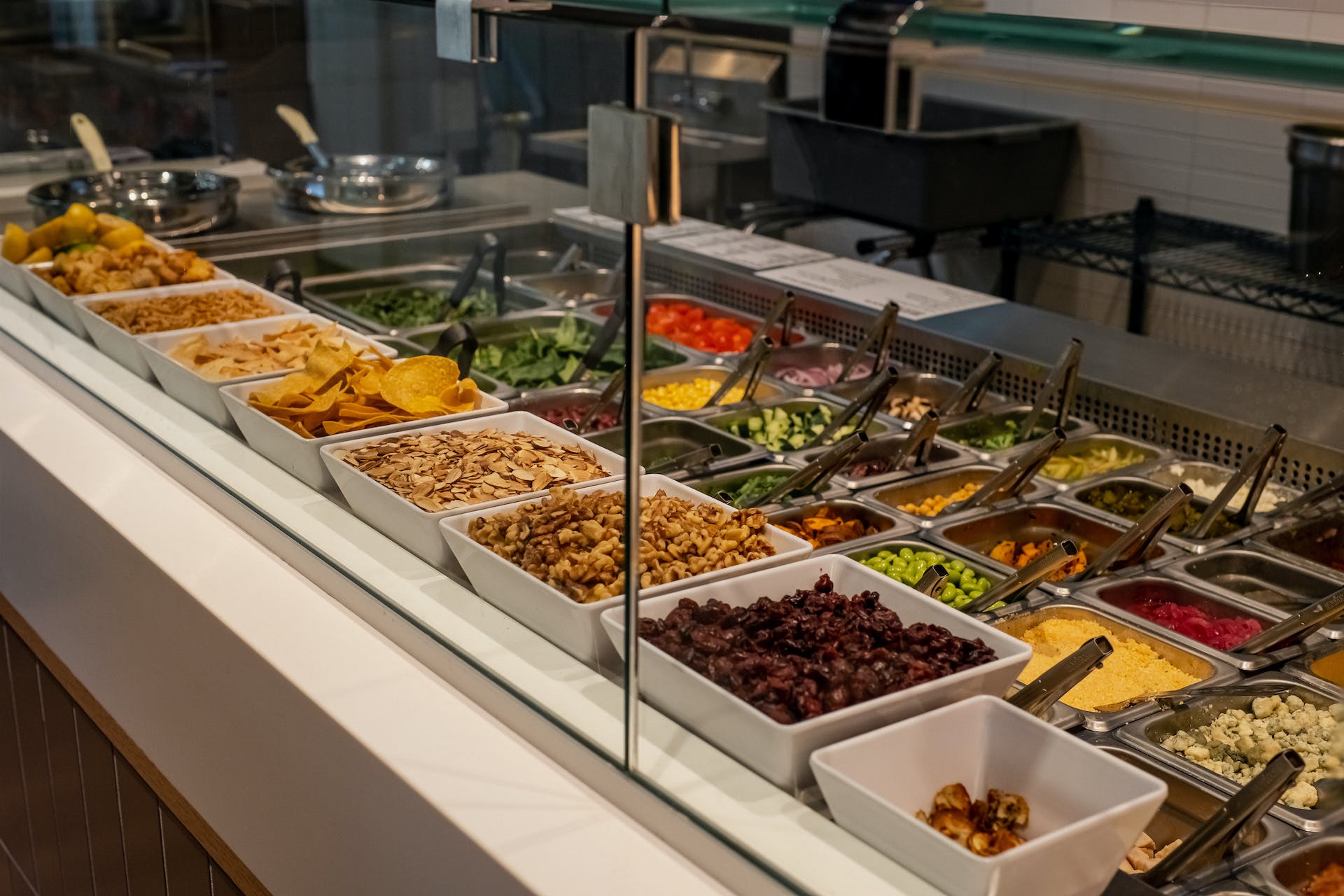 A salad bar | Source: Pexels
u/hear2fear: My college campus had a café with a deli and salad bar. The deli sandwiches were way overpriced, like $8 for a standard turkey sandwich, but the salad bar was very reasonable (it was subsidized to promote healthy eating).
So, I found that the salad bar had all the same ingredients as the sandwiches, but the meat was shredded.
The deli would sell slices of bread for $0.25 each, so I would just buy the bread, load up and weigh my "salad," grab some free mayo and mustard packets, and build my own sandwiches for under $2. I used that trick for my last two years.
2. The Unlimited Supply of Soda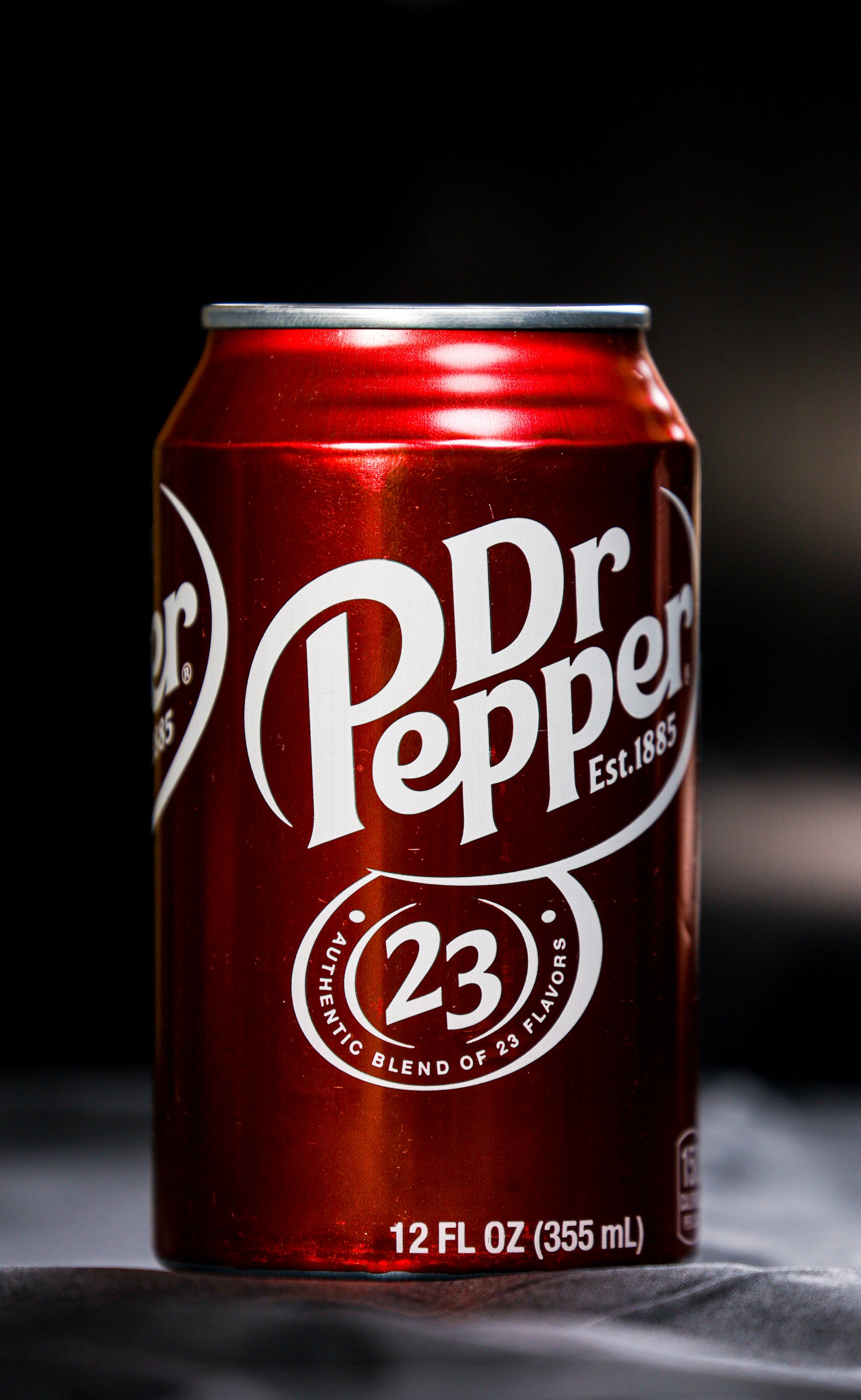 A close-up of Dr. Pepper | Source: Pexels
u/some_body_else: Back in the 90s, Dr. Pepper ran a promotion where you could win stuff from the bottle caps, including a free Dr. Pepper. You just paid for the new soda with the winning bottle cap.
I learned that you could look up the bottle and barely read what was written inside the cap. I bought one Dr. Pepper and continued to "win" maybe 30 or so more Dr. Peppers. As a teen, an unlimited supply of soda was amazing.
3. Winning the Radio Station Contest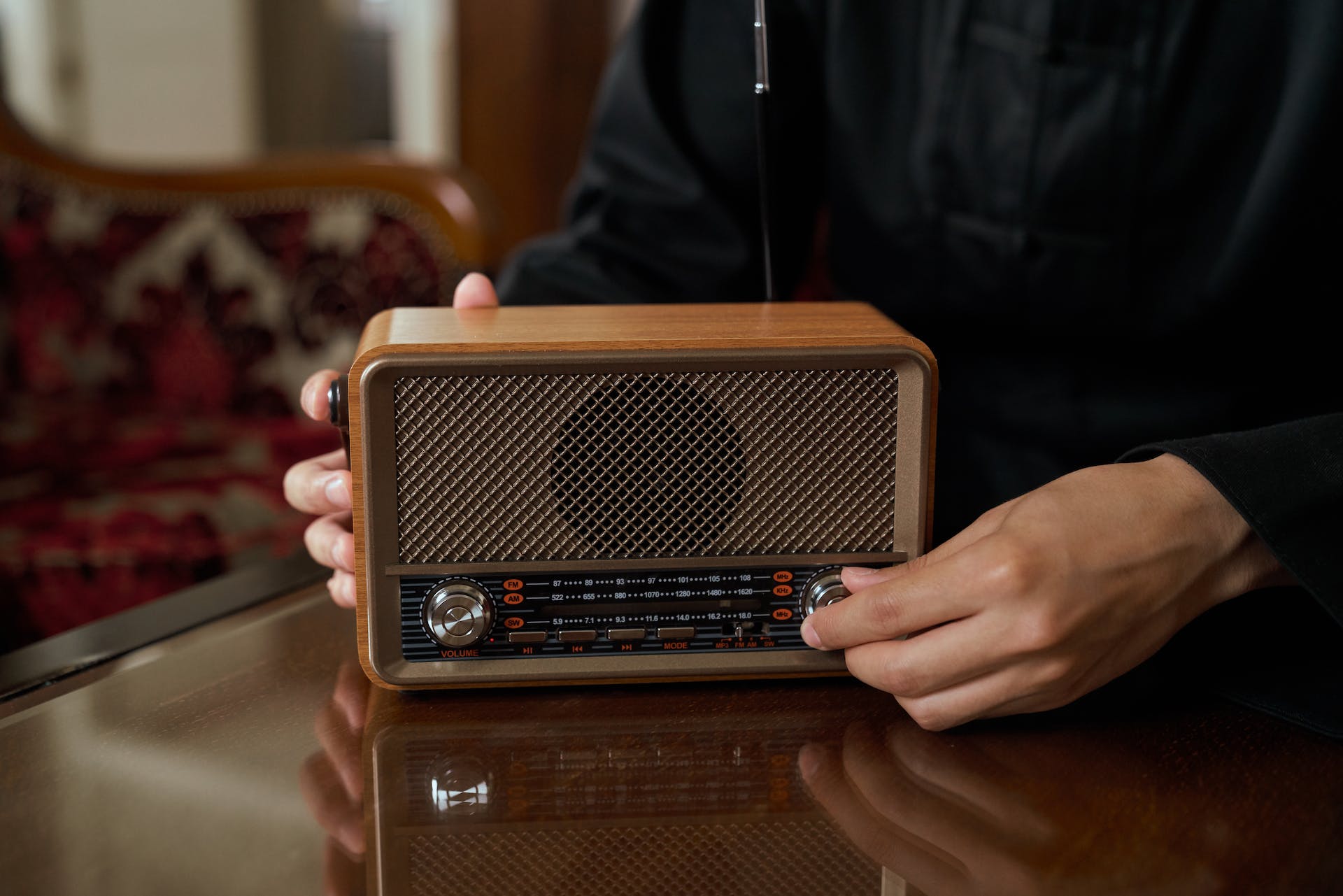 A person holding a radio | Source: Pexels
u/mahck: A local radio station had a contest where you call in when they play the same artist back-to-back to win a prize.
It turns out they had a "now playing" and "up next" feature on their website. My then-girlfriend would start calling in before the second song even came on. She won tons of prizes, ranging from concert tickets to a laptop.
4. The Glitch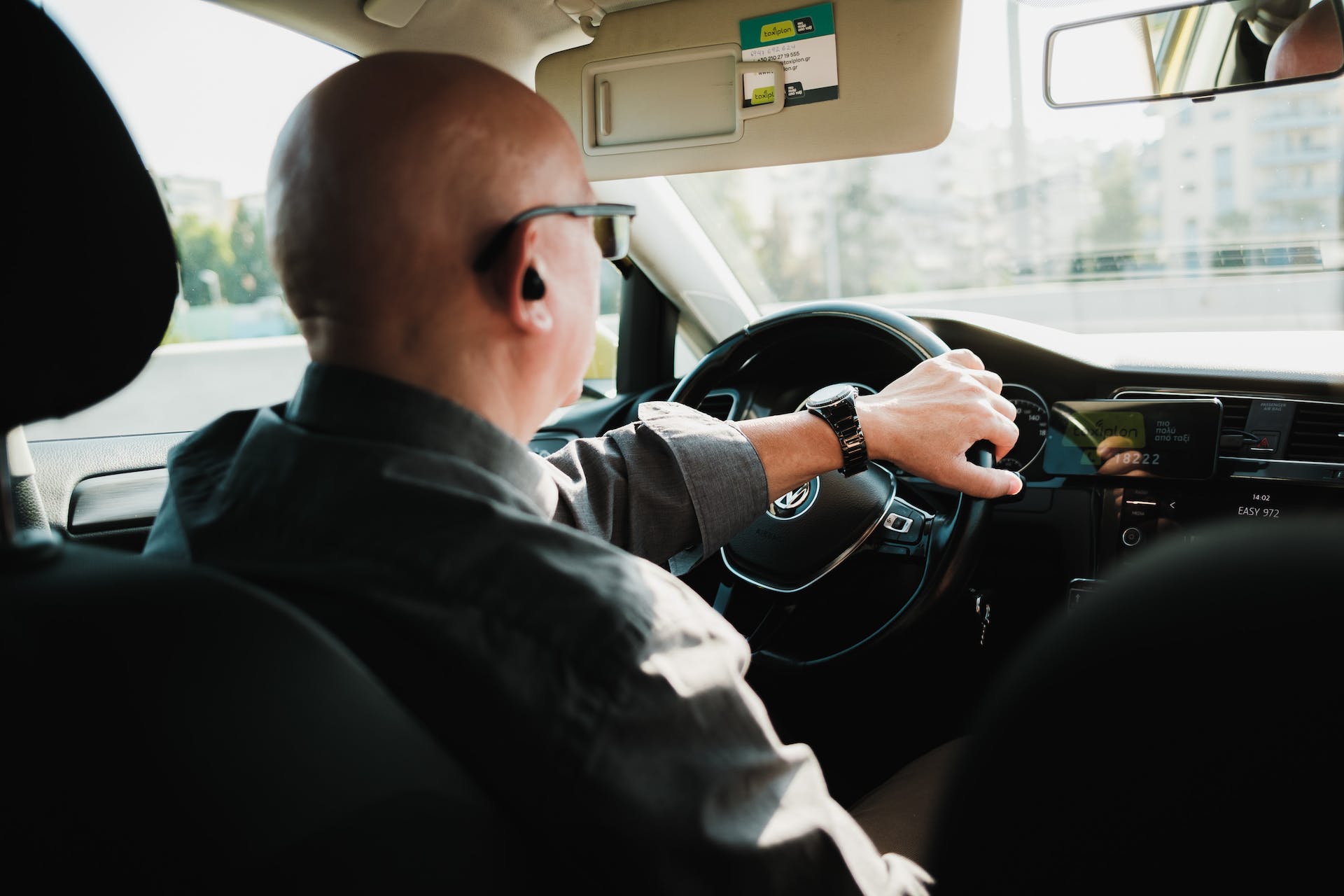 A man driving a car | Source: Pexels
u/[deleted]: When Lyft was new, it gave free rides up to 10-15 bucks if you signed up a friend. My college roommate and I did this with each other, but it glitched out, and my account had the free ride thing attached to it for the whole year.
I only had to pay if it exceeded the $ amount given for the free ride. The bar was a $9 ride, so that was very convenient.
5. The Working Hours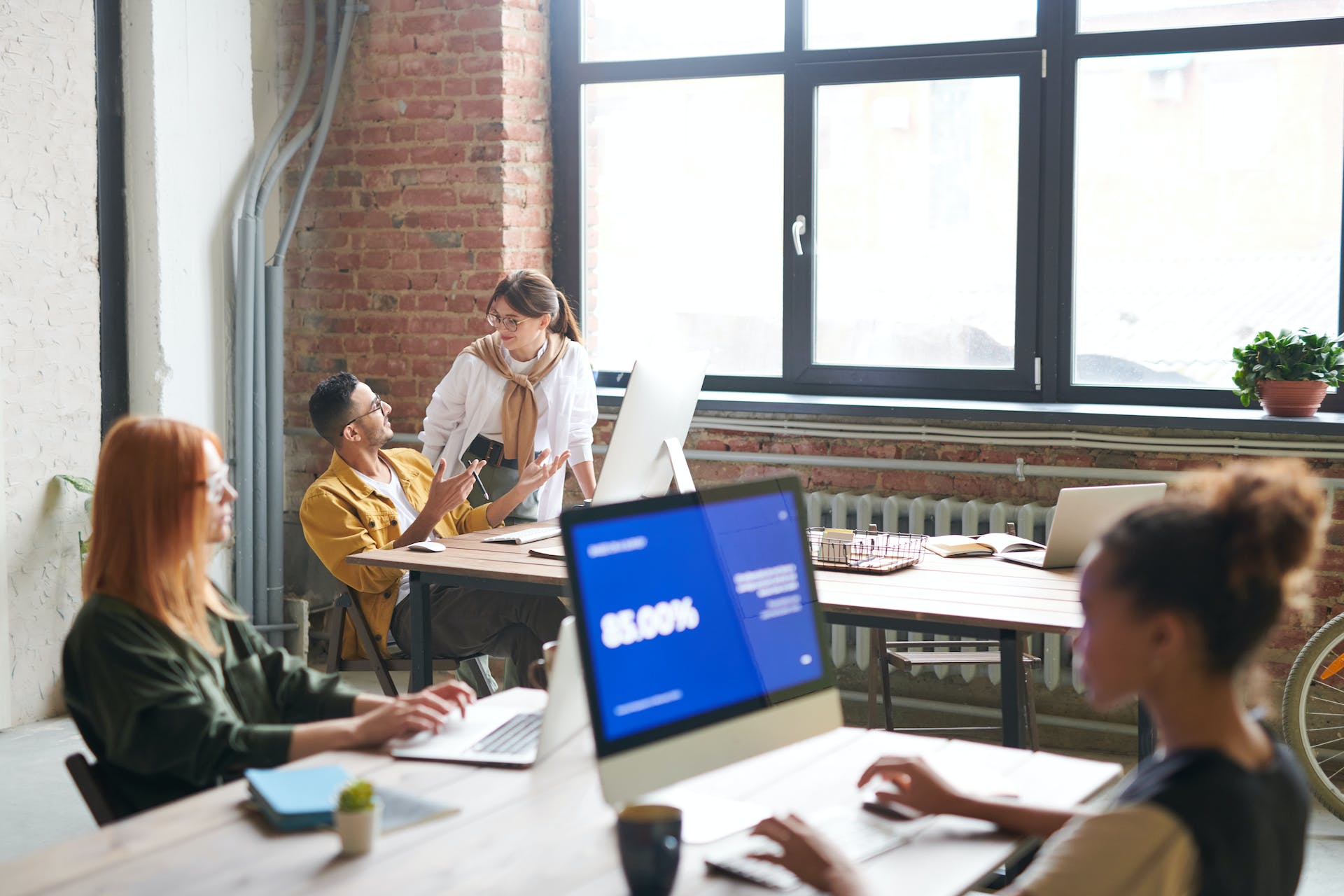 People working in an office | Source: Pexels
u/Mitch_from_Boston: I had an employer who would subtract "break hours" from your pay, regardless of how many hours you worked or if you even took a break.
So, if you worked 40 hours/5 shifts, you'd get a paycheck for 35 hours. If you worked 44 hours/5 shifts, you'd get paid for 39 hours.
I found the loophole was to work 39 hours because they would only subtract the 5 hours from you once you hit 40.
6. Free Burgers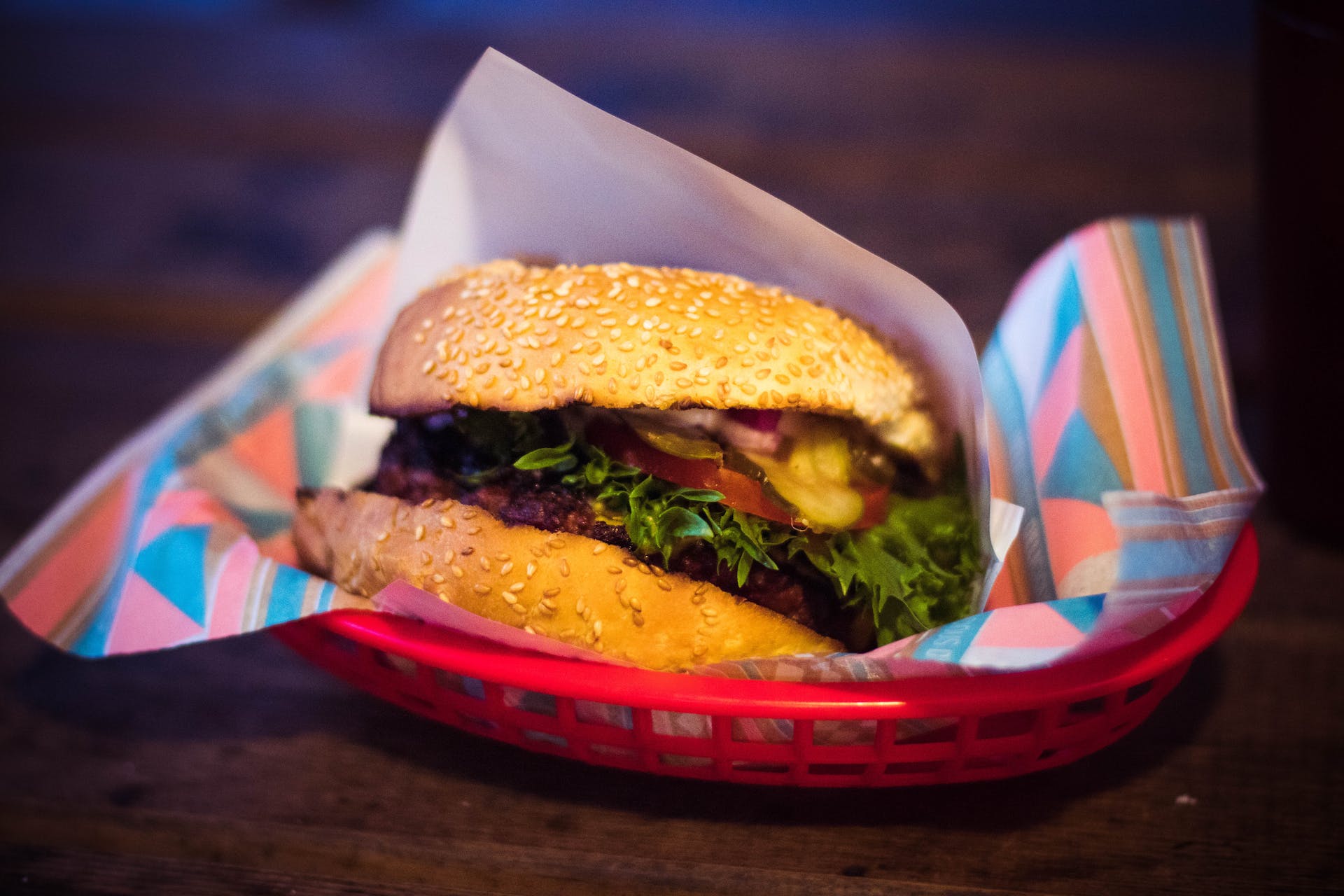 A burger | Source: Pexels
u/Pterons: They used to have a promotion at Wendy's, probably 6 or 7 years ago, where if you filled a survey out on your receipt, you could get a free burger.
I guess they didn't notice that you could take the survey on the free burger receipt and keep getting free ones.
So we would just go after school and chain five free burgers after buying just one. We did that for a few days until they finally caught on and stopped accepting it.
7. I Didn't Break Any Rule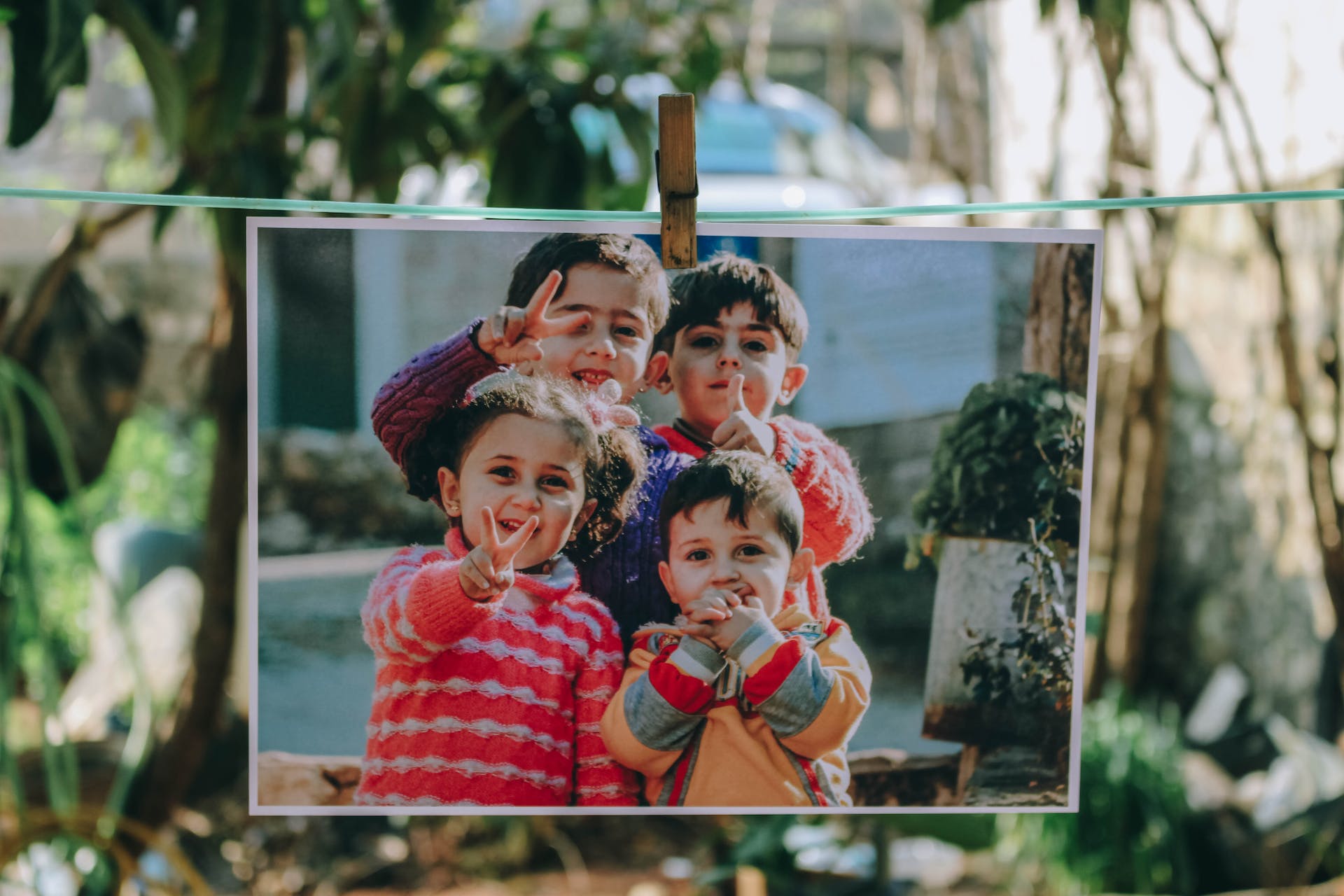 A photo of four children | Source: Pexels
u/iknowvapetricks: During my senior year at my high school, we had a baby photo contest. The contest had a bunch of rules about the photos you could submit.
None of the rules said that the baby had to be you. I submitted a baby picture I found on Google and won the "Best Dressed Baby" award.
8. Chicken Nuggets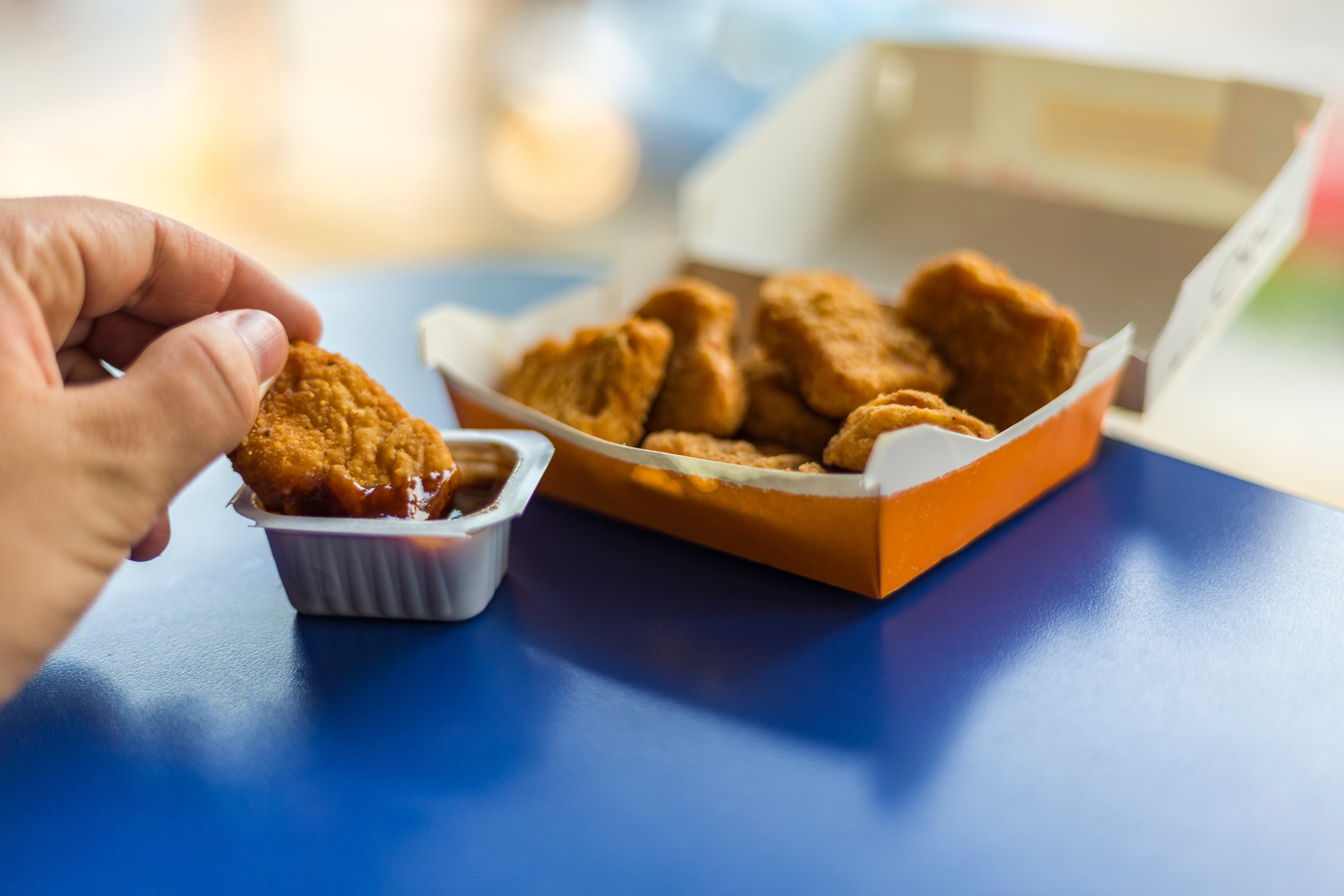 A person dipping a nugget in a sauce | Source: Shutterstock
u/Gerreth_Gobulcoque: Back in the day, two five-piece chicken nuggets at Burger King cost less than a single eight-piece chicken nugget box.
Me and those two extra nuggets were laughing all the way to the piggy bank. Things get cheaper per unit as you buy more of them. This was the opposite.
9. My School's Reward System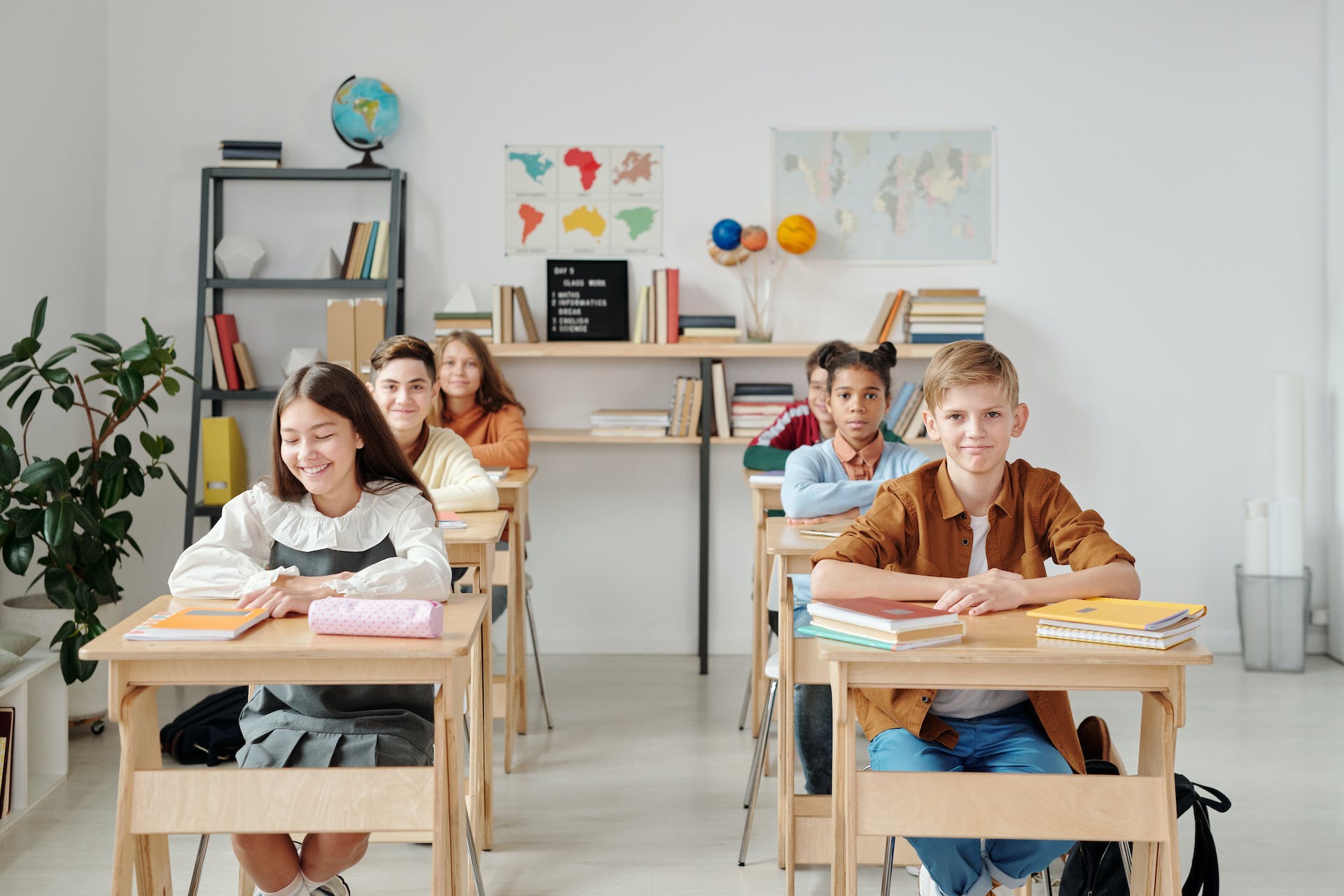 Children sitting in a classroom | Source: Pexels
u/Modusobit: My school had a reward system for good grades/behavior called "Swag Bucks." At the end of each quarter, you could trade them in for prizes (movie posters, dollar store toys. I think the biggest reward was a Wii).
They were just a heavy stock of red paper with a Times New Roman font. My mom worked for a printing company then, and I printed a few of them.
I made a bit of money selling them to other kids, but shortly after I hatched this genius plan, the school banned them because we were playing poker with fake money.
A teacher found out when one misbehaved student had enough bucks for a Wii and some DVDs after pulling straight Ds.
10. The College Courses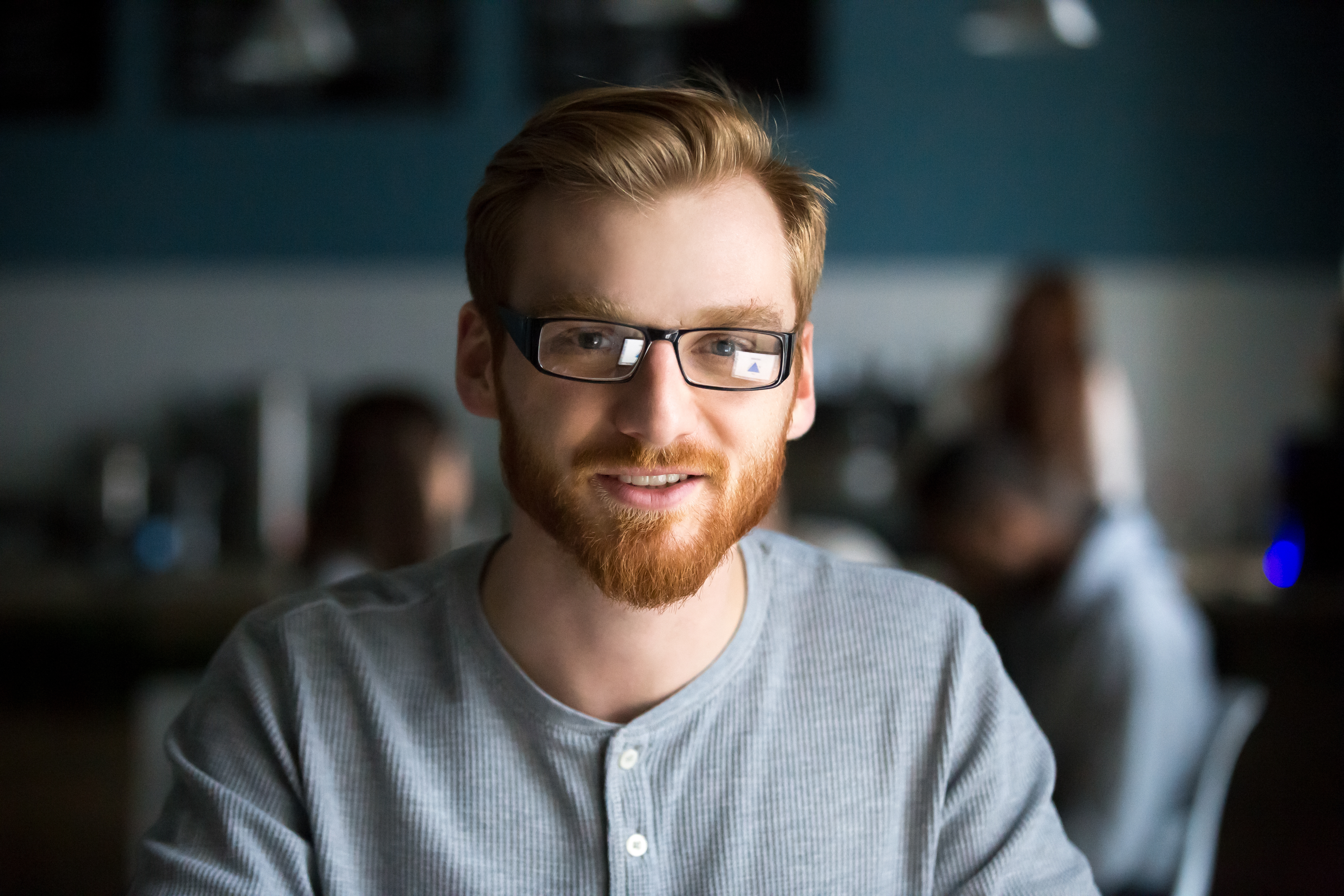 A man smiling | Source: Shutterstock
u/joeschmoe86: I took a "survey" course in college, which basically amounted to a course the school was planning to offer in the future.
It allowed the professor to fine-tune the curriculum before officially offering it as a class. Easy course. I got my credit and went home happy.
The following semester, the course went "live" and was offered under a different course number, but the description was identical. I signed up, never attended a class, took the final, and got my credit again.
11. The High School Rule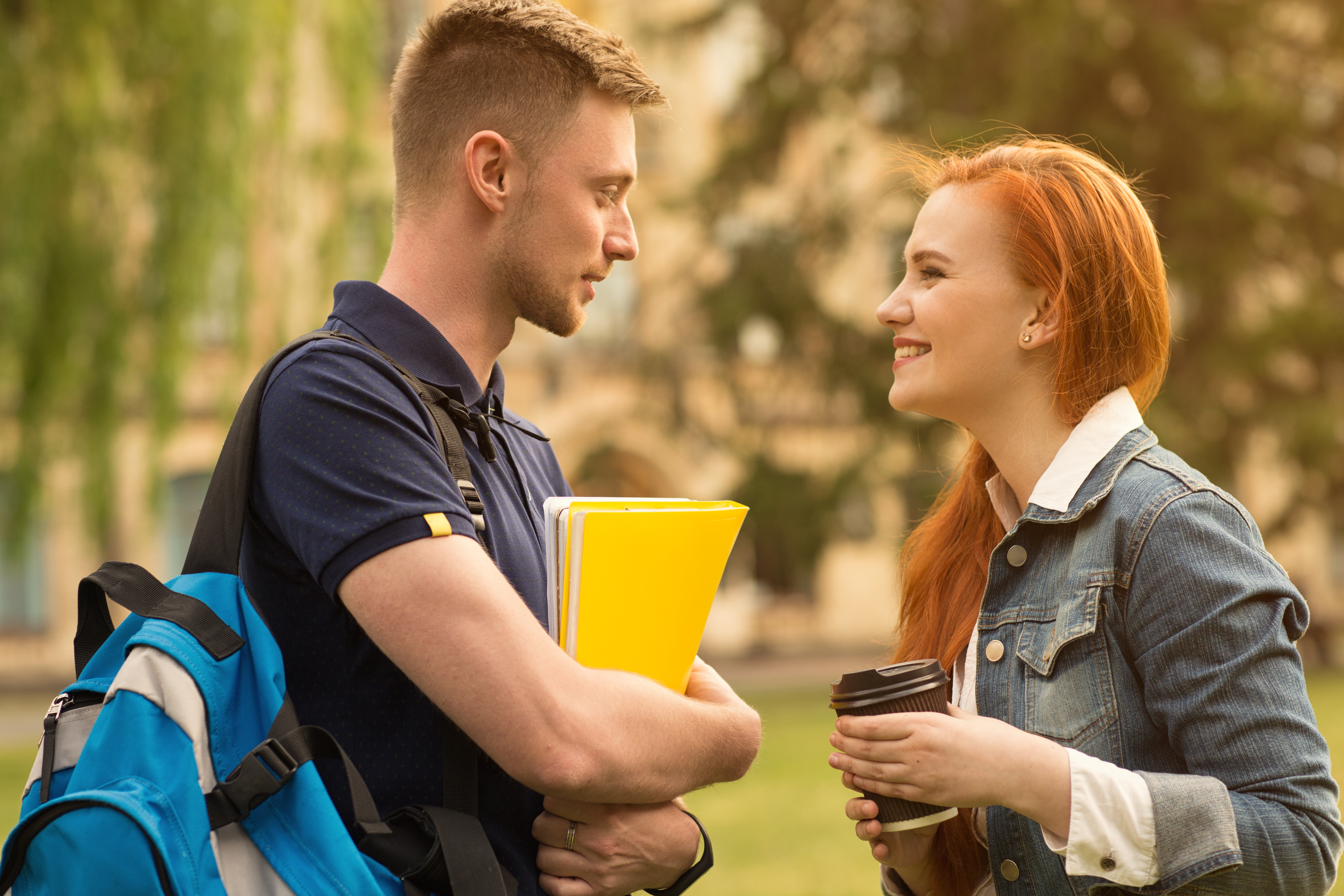 Two students smiling at each other | Source: Shutterstock
u/meinherzbrennt42: My high school had a stupid rule that banned you from attending prom if you went to a Saturday detention that semester.
I got in trouble and was assigned to Sat. D-Hall, but my girlfriend really wanted to go to prom. I just skipped it, and they kept adding more until they rolled it into a day of actual suspension.
They had no rule barring you from prom for an out-of-school suspension, so I got a day off and took my girl to prom.
12. Traveling for Free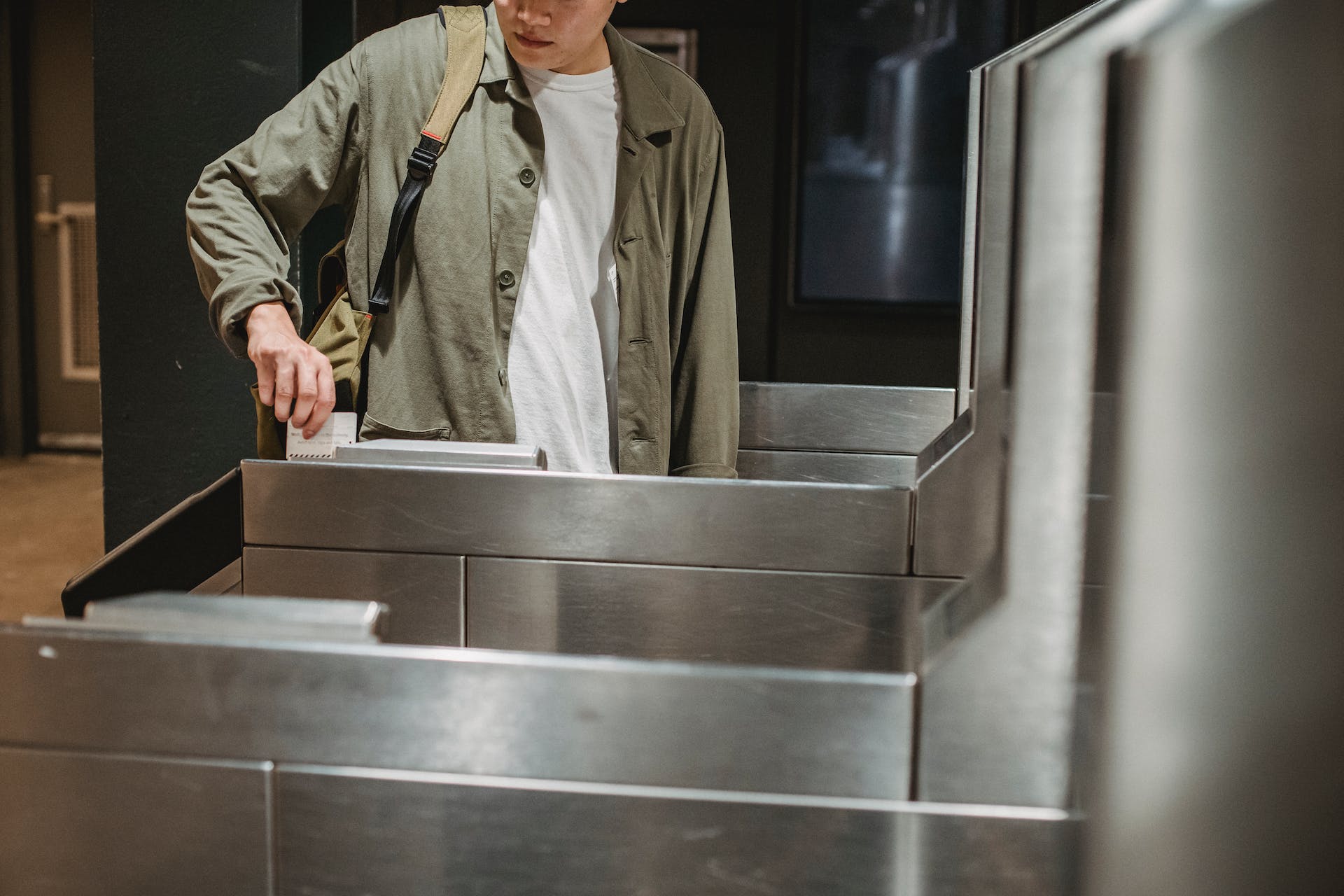 A man using his public transport card | Source: Pexels
u/[deleted]: When the Presto card first came out in Toronto (the swipe card that gets you onto public transit), the card I got was faulty from the moment I bought it.
I had loaded it with cash, but it wouldn't scan nine out of ten times. The transit operators would see me curse & swear at it and let me through the gates anyway.
Then, I'd pick up a transfer, which passed as my proof of payment. I must have done that a good 30 times in two months.
I saved myself about $100 on transit, but I didn't want to push my luck too much, so I eventually replaced the card with a working one.
13. The Drink Machine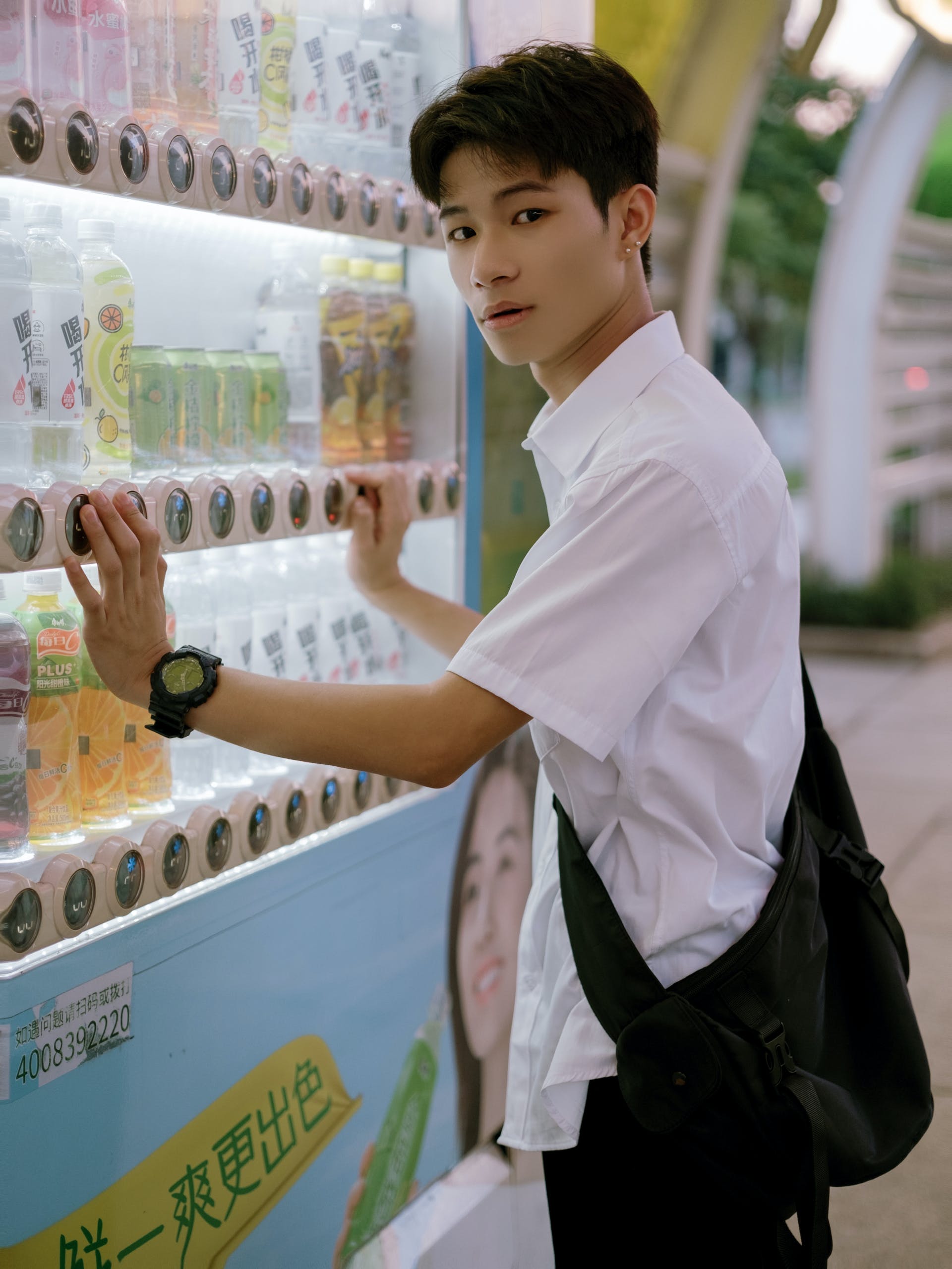 A boy standing next to a vending machine | Source: Pexels
u/mstibbs13: When I was in college, they had a drink machine that gave juice for $.75. However, there was a loophole in its system.
If you put a dollar in, it gave you five quarters in change. I got juice every day for months before they finally fixed it.
14. Free Pizza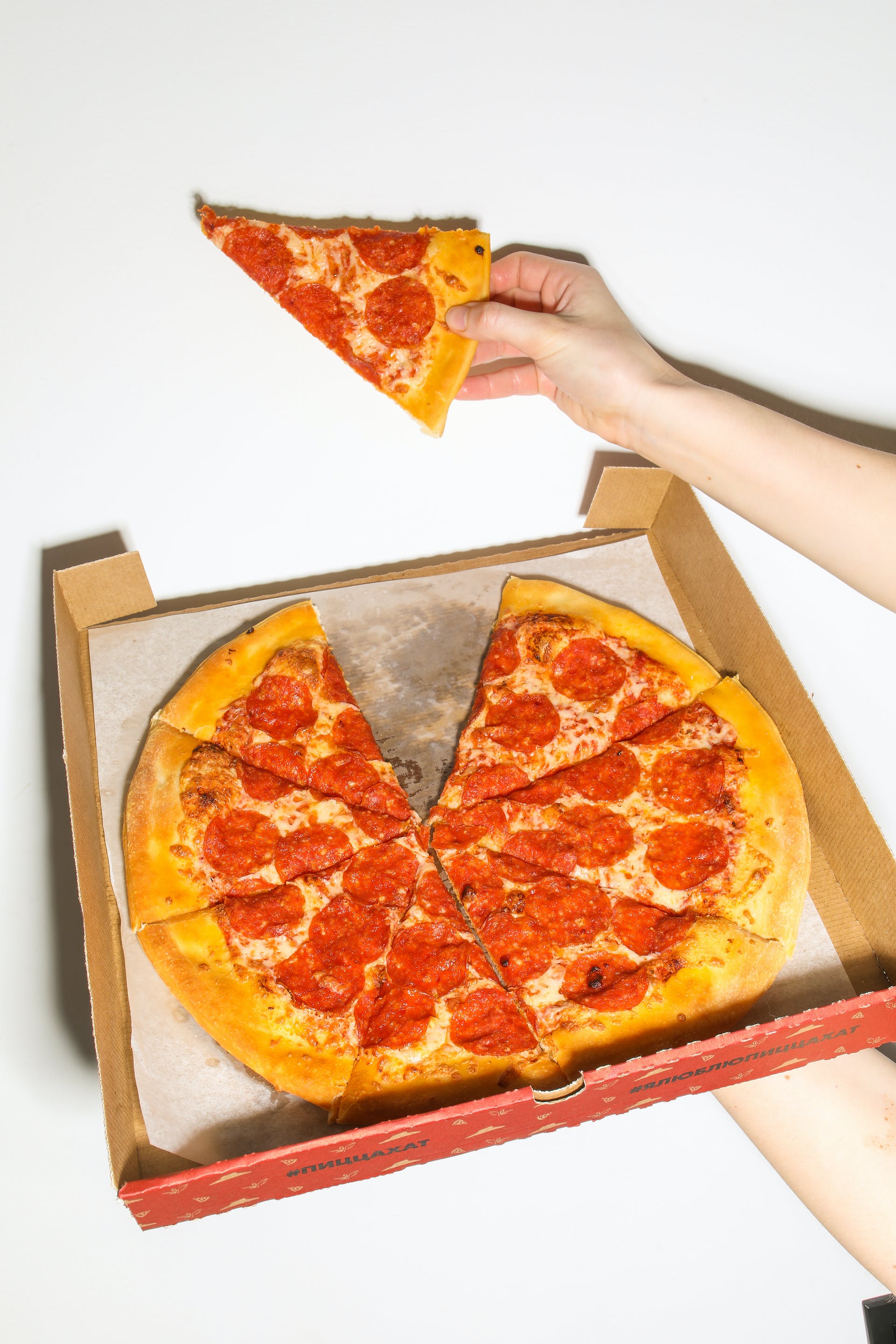 A person holding a pizza slice and a box of pizza | Source: Pexels
u/nifty_swift: There was a pizza place near me that had a promotion once where they stuck a card for buy one get one in my mailbox.
The card's text said the delivery driver would collect the ticket when they delivered the pizza. They never collected it, so I used it whenever I wanted to buy a pizza for about two years. I kept it pinned to the fridge just in case.
15. I Got a Full Refund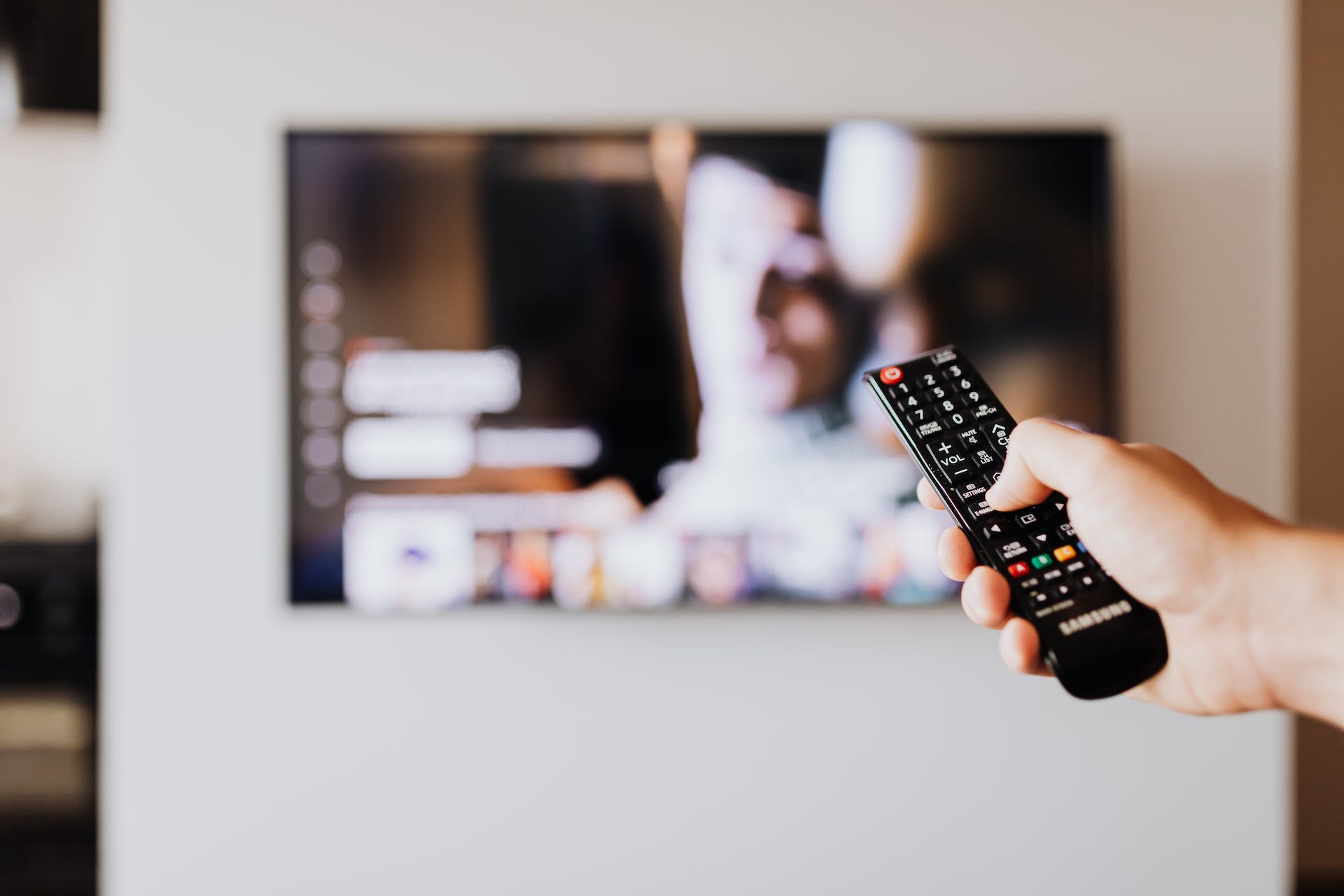 A person pressing the button of a TV remote control | Source: Pexels
u/ztweedz: Costco used to have a no-question-asked lifetime return policy on all items. When flat-screen televisions were a new thing, I bought one from them for 3k.
A few years later, lightning struck in my backyard, and I did not have it surge-protected. It broke. I took it back, and they gave me a full refund.
By then, the technology had changed so fast that I bought a new similar television for 1k. I pocketed the rest.
16. The Camera Deal
A camera | Source: Pexels
u/vinnySTAX: On Black Friday one year, Best Buy had a deal where if you bought some Sony digital camera for like 500 bucks, you could get a free $200 lens and $50 case as well.
I can't remember the EXACT loophole I used, but essentially, I purchased two of the cameras with lens and case, then later returned just the cameras for a full refund. I sold the cases and lenses on eBay.
Edit: I think I remember how I did it. I purchased the cameras individually, and each time I bought a camera, I could also purchase the "bundle," which included the case and lens, for around 33% retail.
The cameras weren't discounted that heavily, as the bundle was the real selling point. However, the fact that they allowed separate purchases allowed me to return shortly after Xmas and return my cameras without having to answer any questions about my separately purchased bundles.
17. A Glitch in the McDonald's App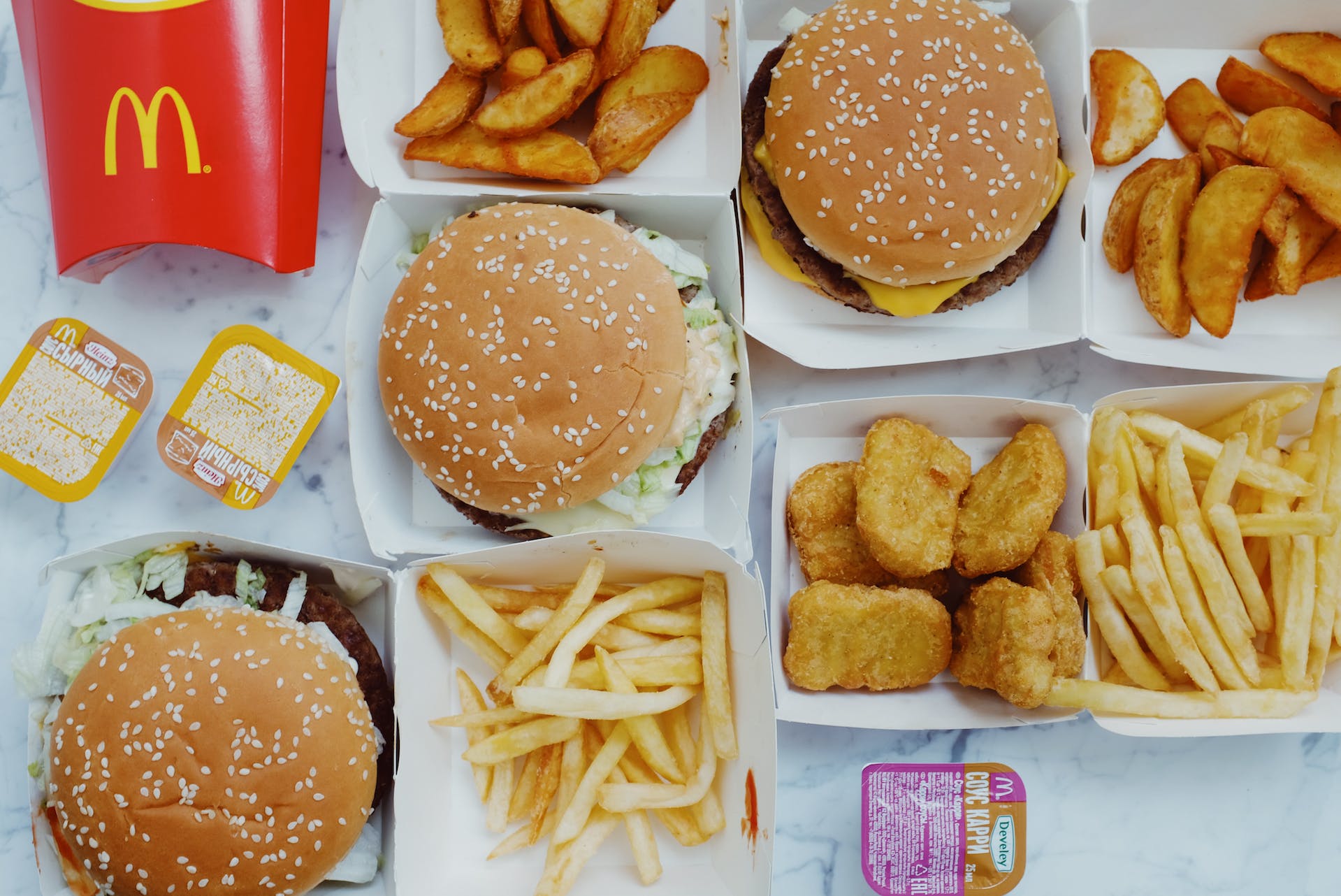 Food from McDonald's | Source: Pexels
u/refurbishedsandwitch: At one point on the McDonald's app, there was a bug where you could order 40 nuggets for one dollar because whoever set up the app forgot to add a zero.
My friends and I ordered about 200 nuggets for five dollars, then got some other stuff so the cashier person wouldn't pay attention, and we could overeat the nuggets.
18. The Paper Plane Competition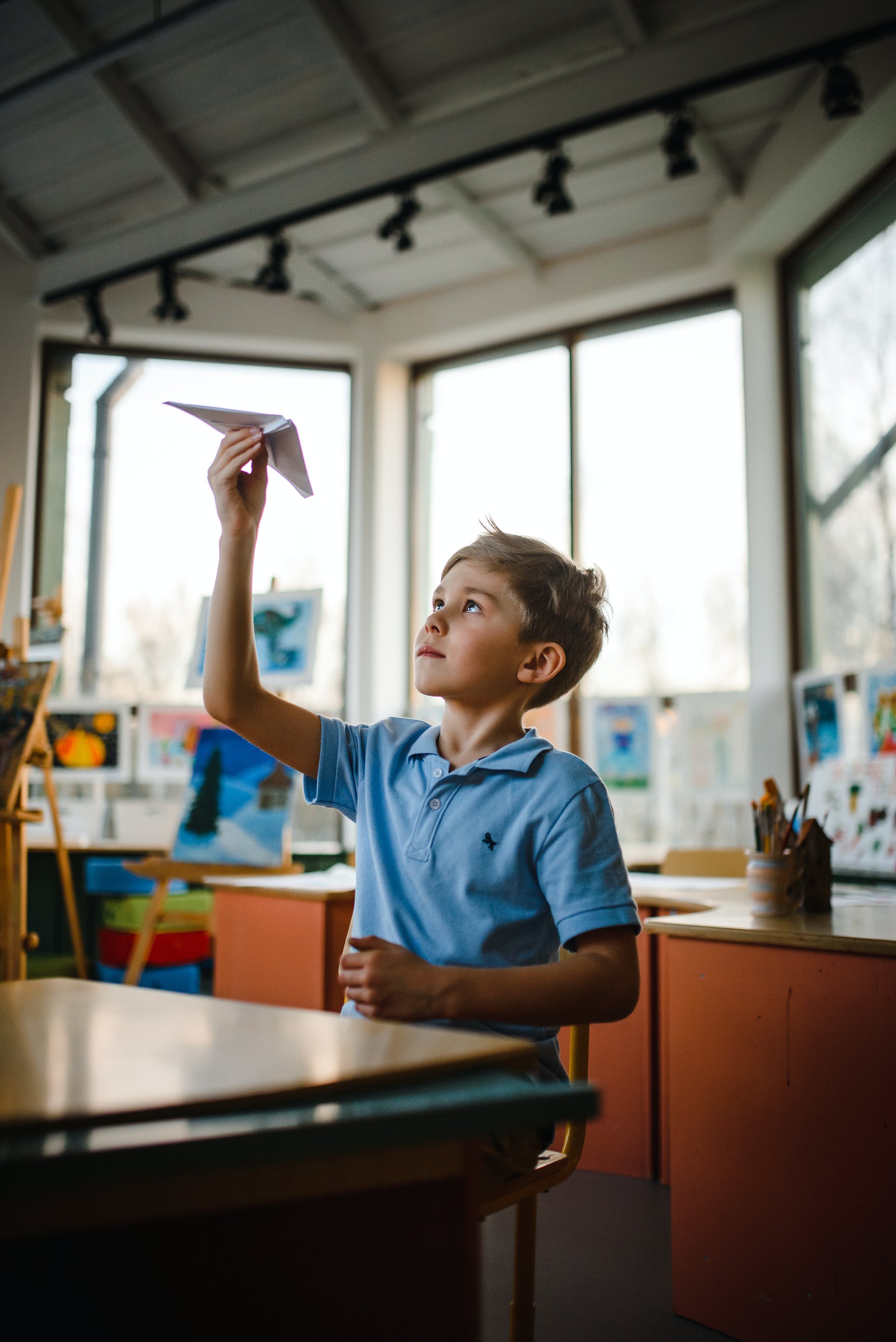 A child holding a paper plane | Source: Pexels
u/waytogokip: In a physical science class, we were tasked with building a paper airplane and making it fly the farthest. The only rule was that you could only use one piece of standard printer paper.
People got super serious about it. I spent the class mainly sleeping, and when it was my turn, I crumpled my paper into a ball and threw it down the hall. I was twice as far as second place.
19. At the Movies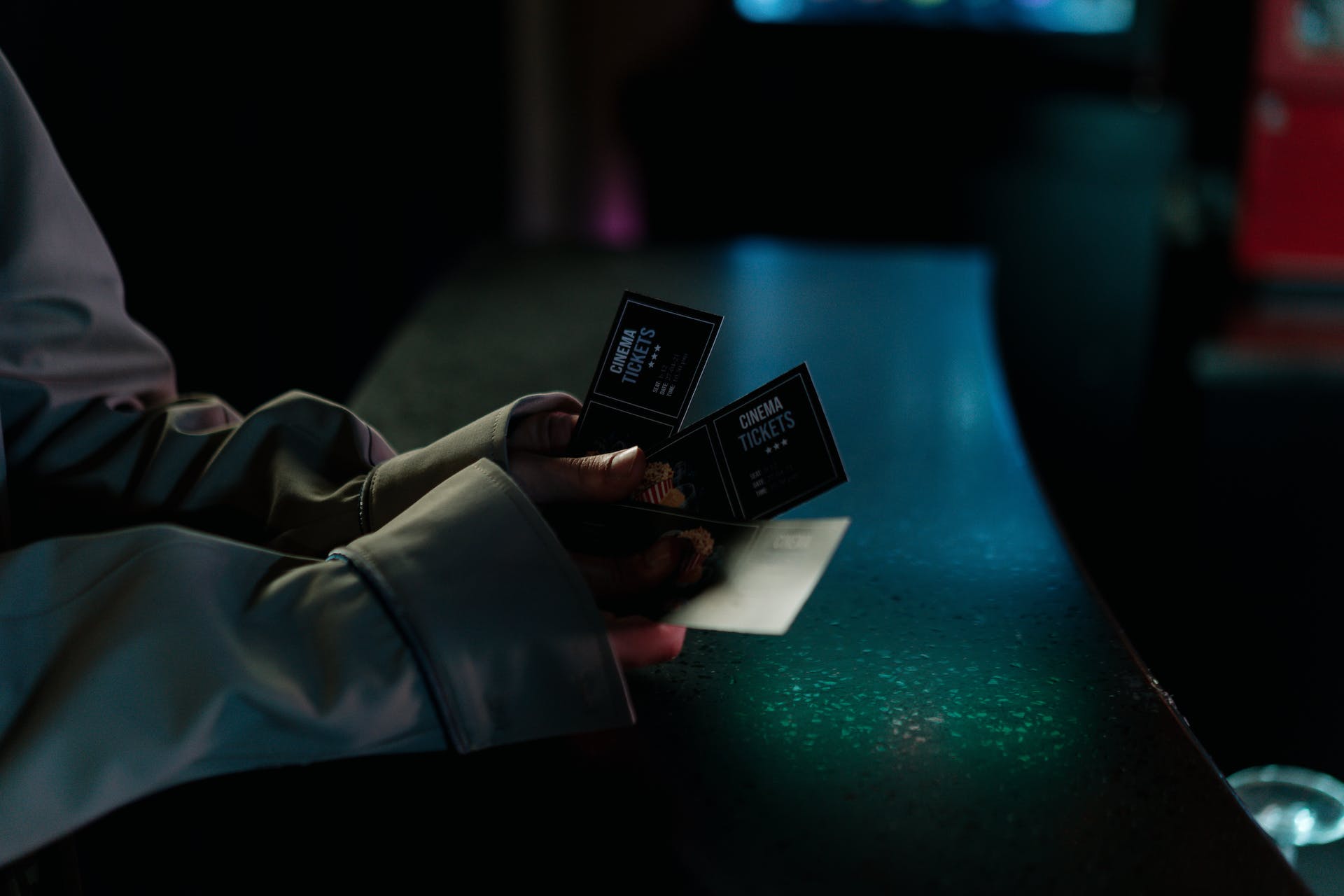 A person holding cinema tickets | Source: Pexels
u/YounomsayinMawfk: I'm not sure if this will still work, but when my buddies and I would go to watch a movie, we'd only buy two tickets, and two of us would go in.
One of us would then take both ticket stubs and pretend like we were going out for a smoke and come back in with another buddy. We'd do this until all of us got in.
20. The French Film Course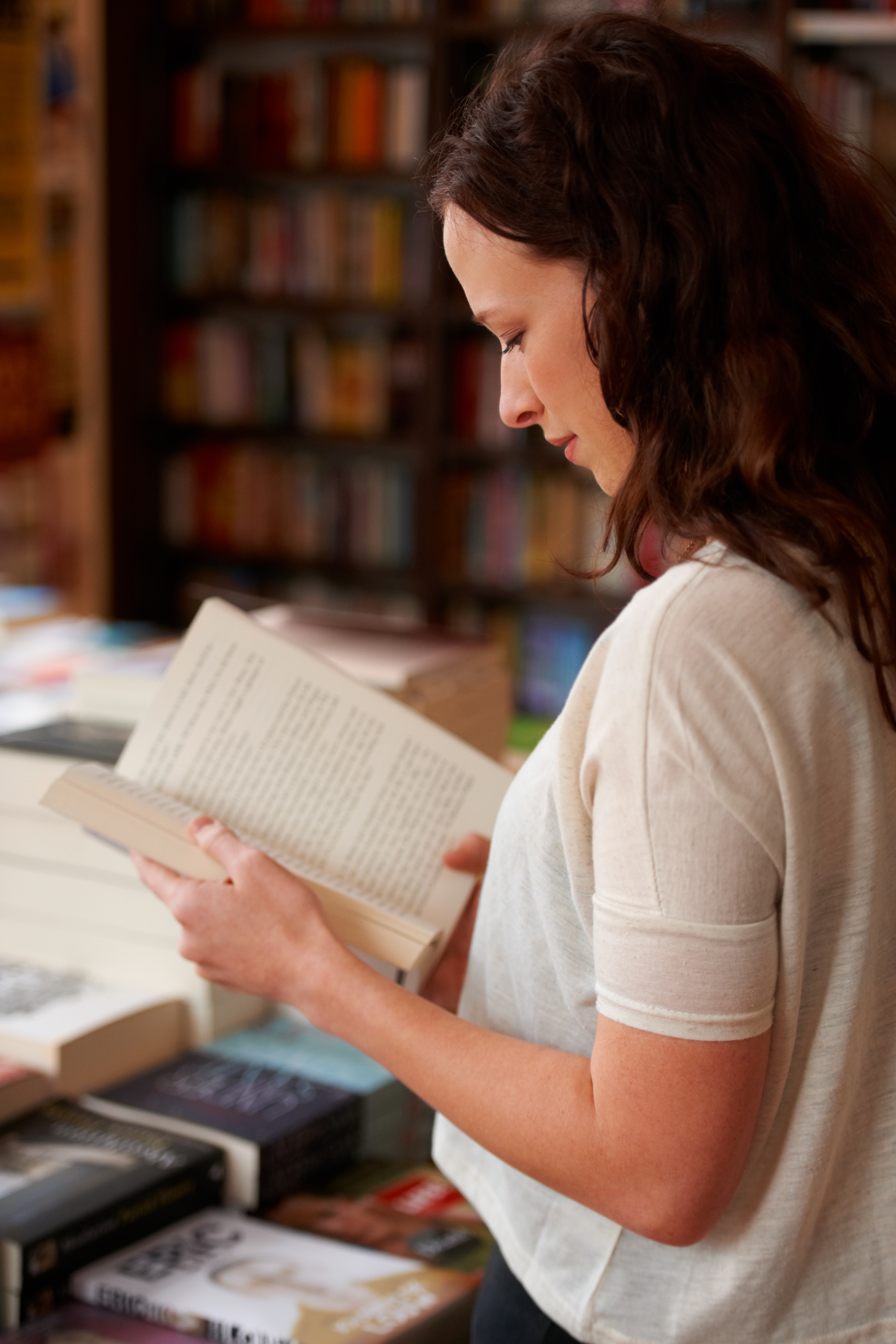 A woman reading a book | Source: Shutterstock
u/mgswong: I took a 400-level French film course (that was entirely taught in English), and it counted as three years of foreign language credit.
21. The Pizza Promo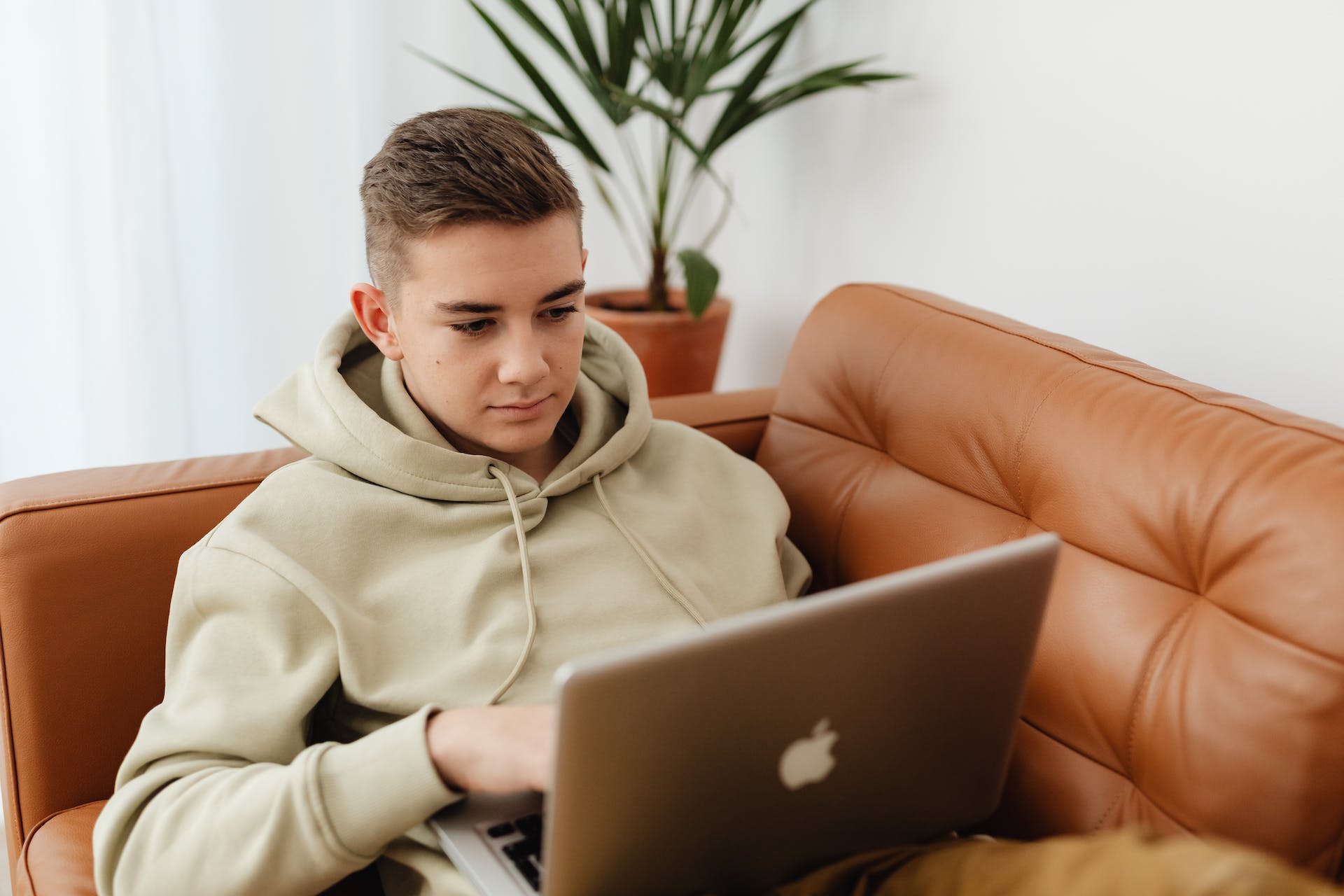 A boy using a laptop | Source: Pexels
u/TheDrunkenOkie: Back in 2013, Papa John's had a promo for the Super Bowl where if you called the coin toss correctly, you would get a voucher for a free one-topping pizza.
However, the only control in place was you could only enter the contest one time per email address. I created more than 60 emails, half of them calling heads, half tails. I ate free for six weeks.
22. A Travel Tip to Save Money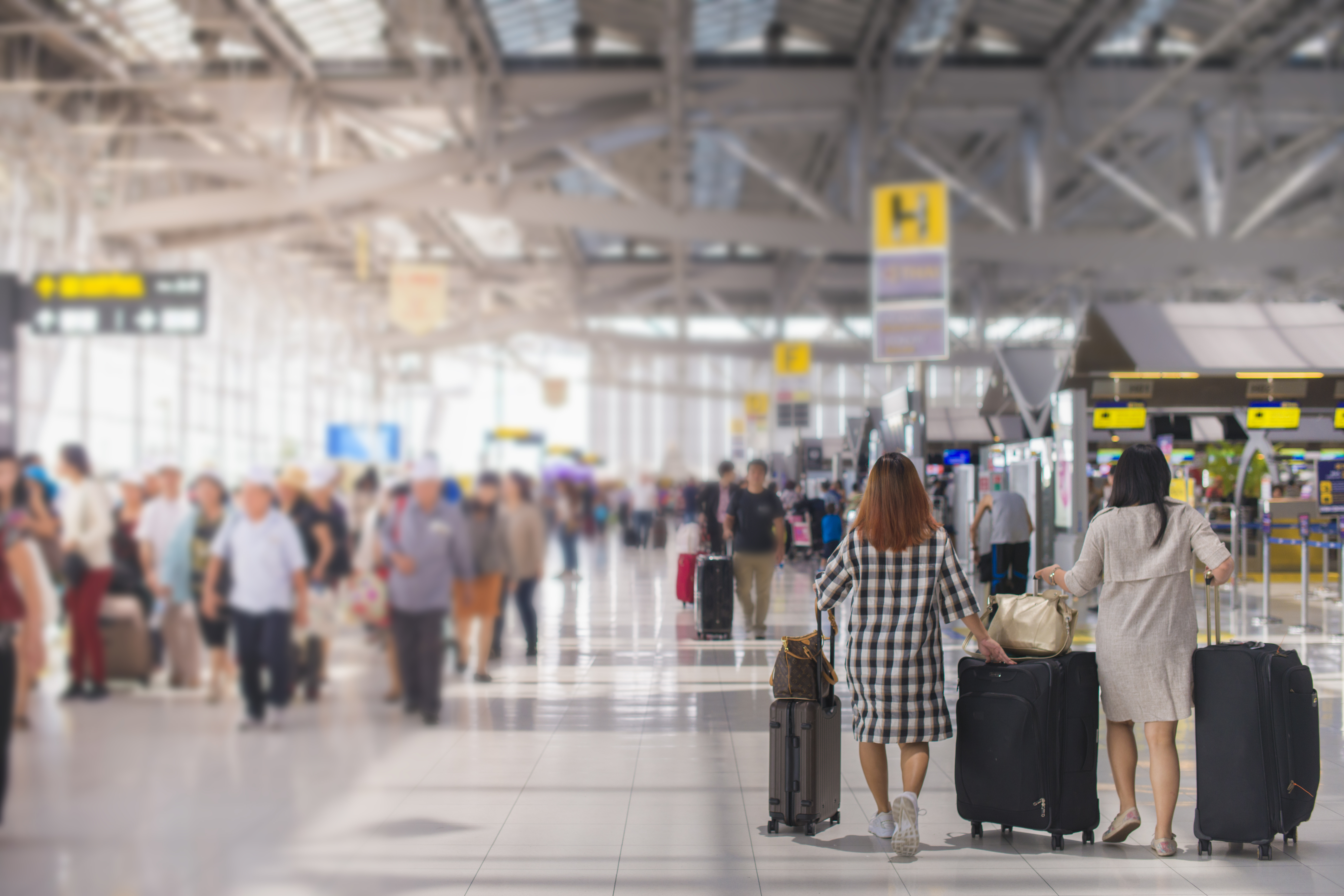 People standing at an airport terminal | Source: Shutterstock
u/spacerock_rider: I still use the loophole of jumping on a shuttle bus from LAX to a parking garage(/or hotel, yes).
Then, I call an Uber/Lyft from there to avoid the airport prices. Doing so brings the ride home down to $10 from $40.
23. Birthday Offers
A person lighting a candle on a birthday cake | Source: Pexels
u/zephyrcoco: My friend made a spreadsheet of all the restaurants in town that gave you free stuff for your birthday and mapped out the shortest route to take you to all of them.
Most chains do something, including Chick-fil-A, Starbucks, etc. Most require that you sign up online beforehand. Go check it out!
24. Microsoft Store Points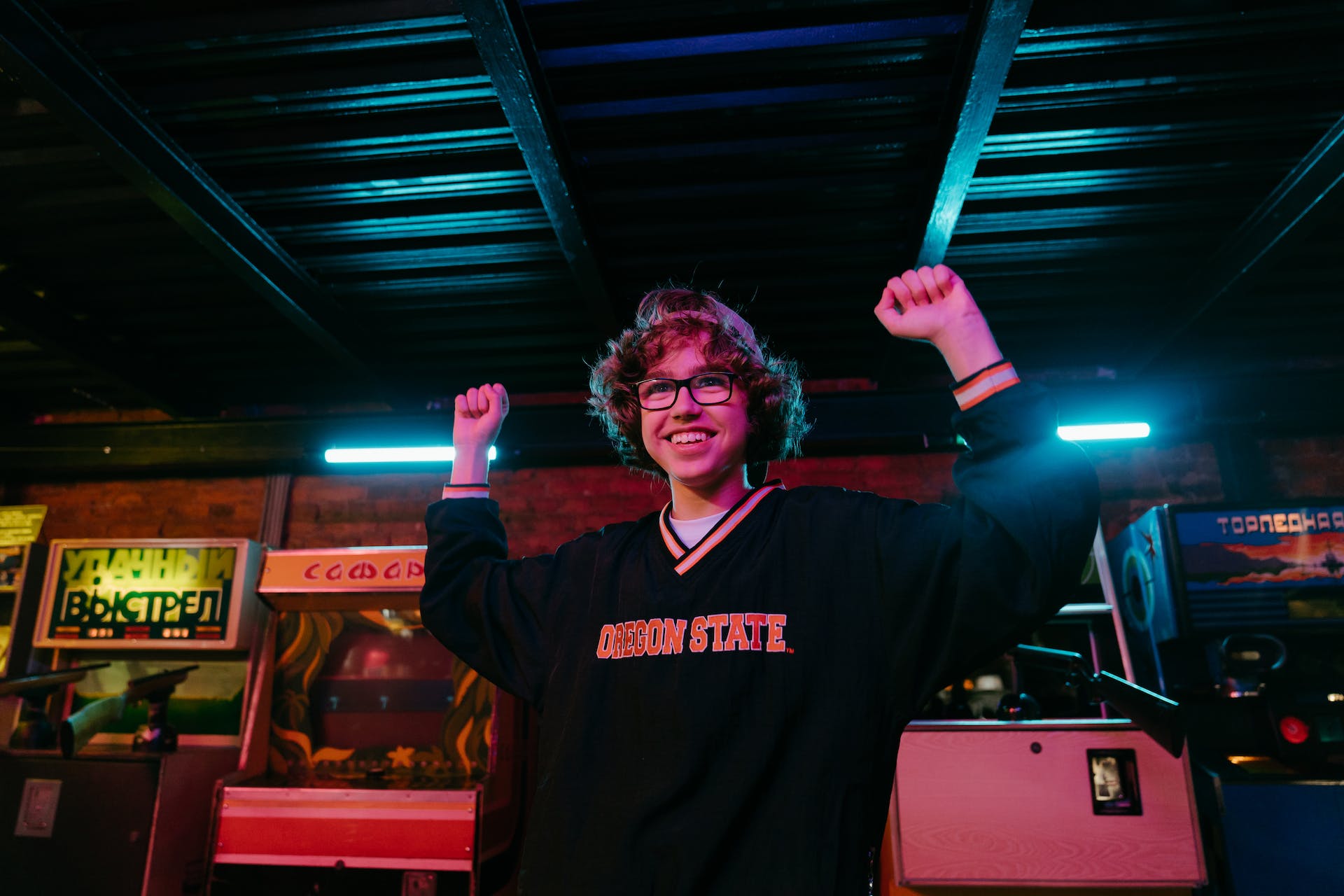 A young boy smiling | Source: Pexels
u/Beanholio: The Microsoft store had an unlimited-use coupon for $10 off but no minimum spending requirement. At that time, 1,000 Xbox Live points were for $12.
The website was getting hammered by requests and crashed multiple times, but I managed to buy 20,000 points for $40 before they took the page down.
25. The Scholarship Loophole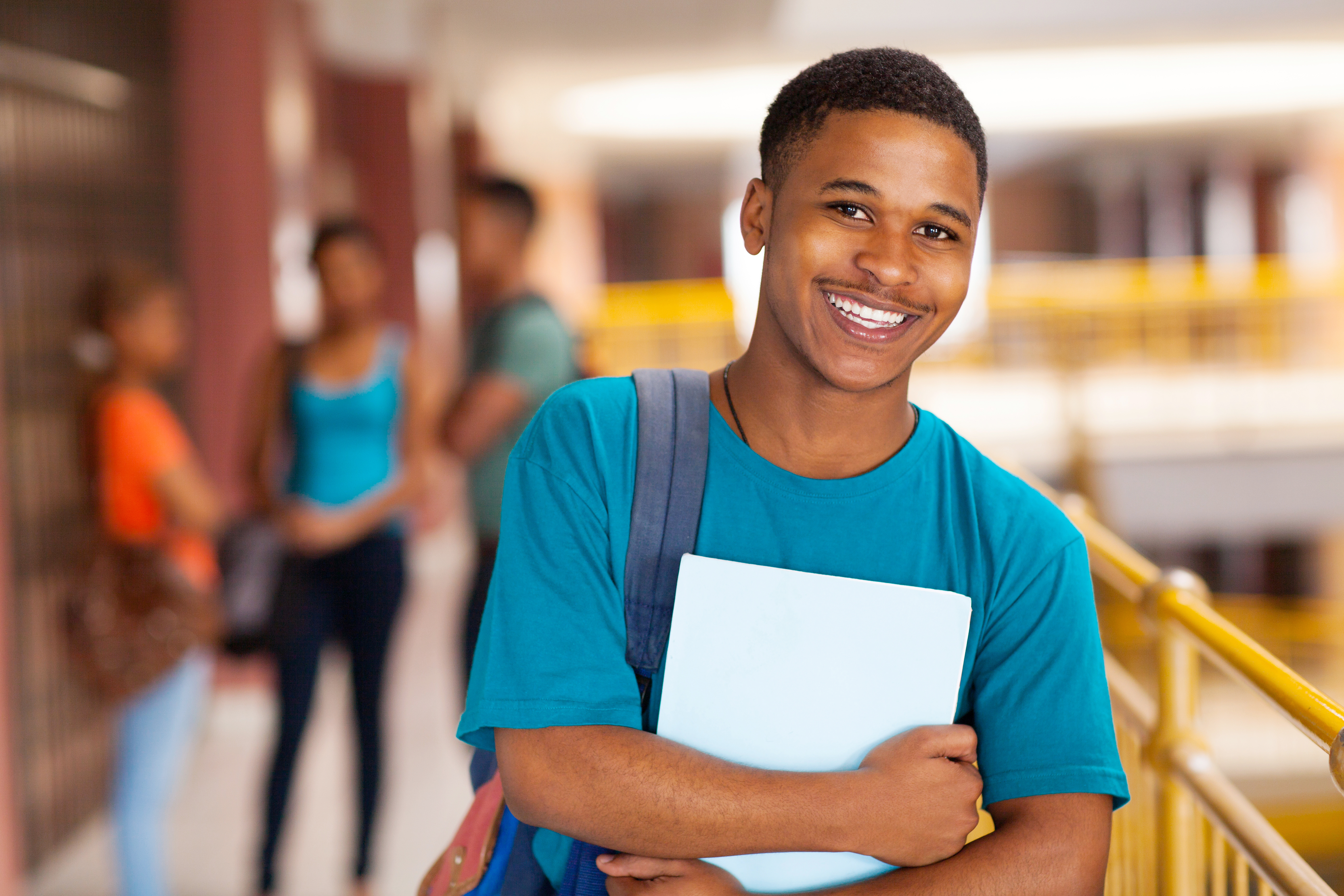 A happy young boy | Source: Shutterstock
u/chevdecker: My high school gave out a bunch of scholarships when I was a senior. I was the only one who applied to the "Young Democrats" one, and I got it.
I was also the only one who applied to the "Young Republicans" and got that one, too. They were all given out at a big assembly at the end of the year, and they read them off in alphabetical order.
So, they said, "The recipient of the scholarship for the Young Democrats is" and my name. A polite applause follows. I get up on stage and get the check.
"The recipient of the scholarship for the Young Republicans is" and me, again. I had to turn around and walk back across the stage and get that check, too, to a lot of good-natured laughter at what I had pulled.
26. Gift Cards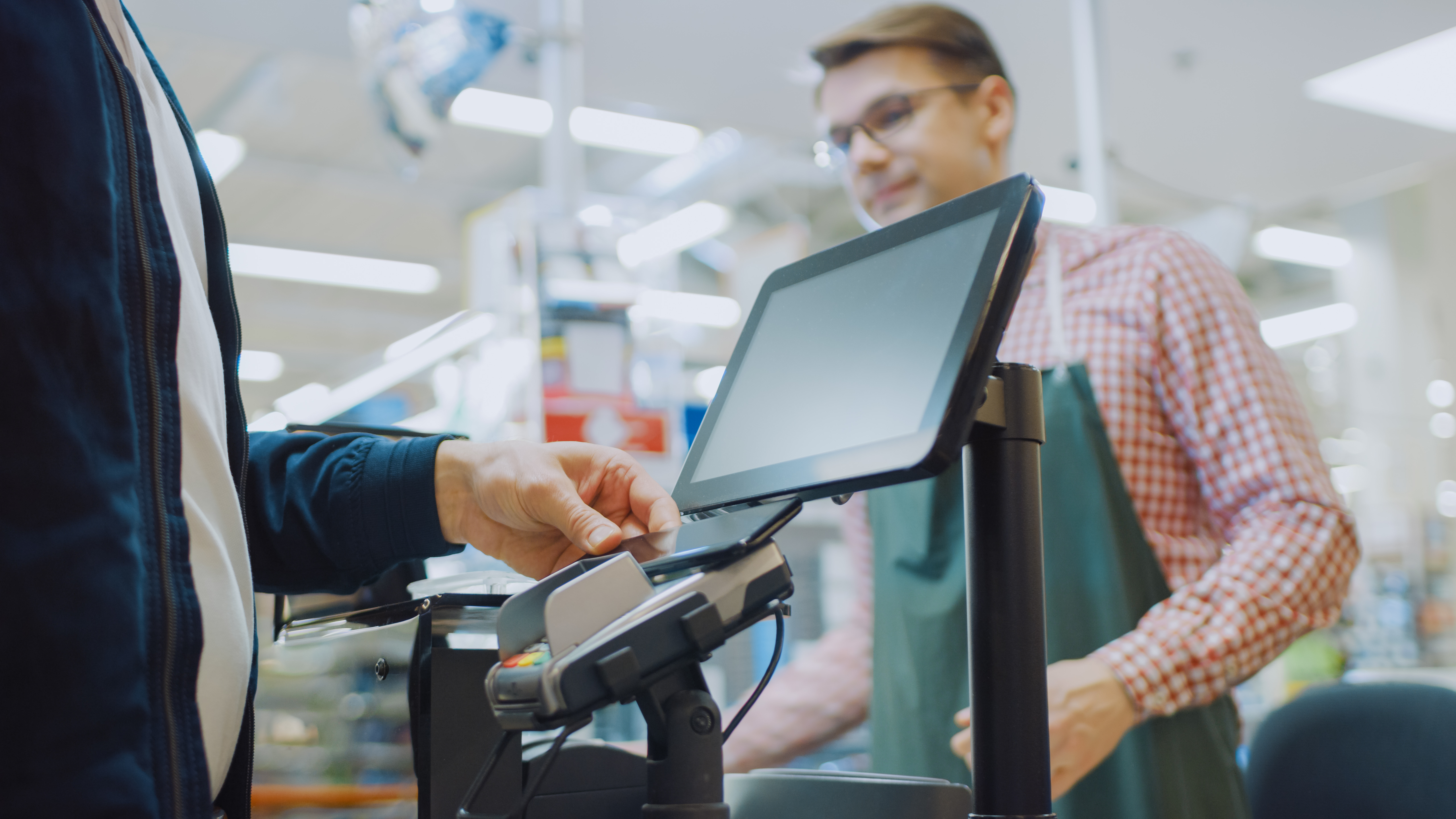 A man standing at the checkout counter of a store | Source: Shutterstock
u/butabi7293: The grocery store I frequent has a loyalty card you can earn points on to get a discount at the pump, so whenever I plan on going out to eat or buying something from a store, I first get a gift card to that store using my loyalty card and get tons of free points.
27. Tricking the School Management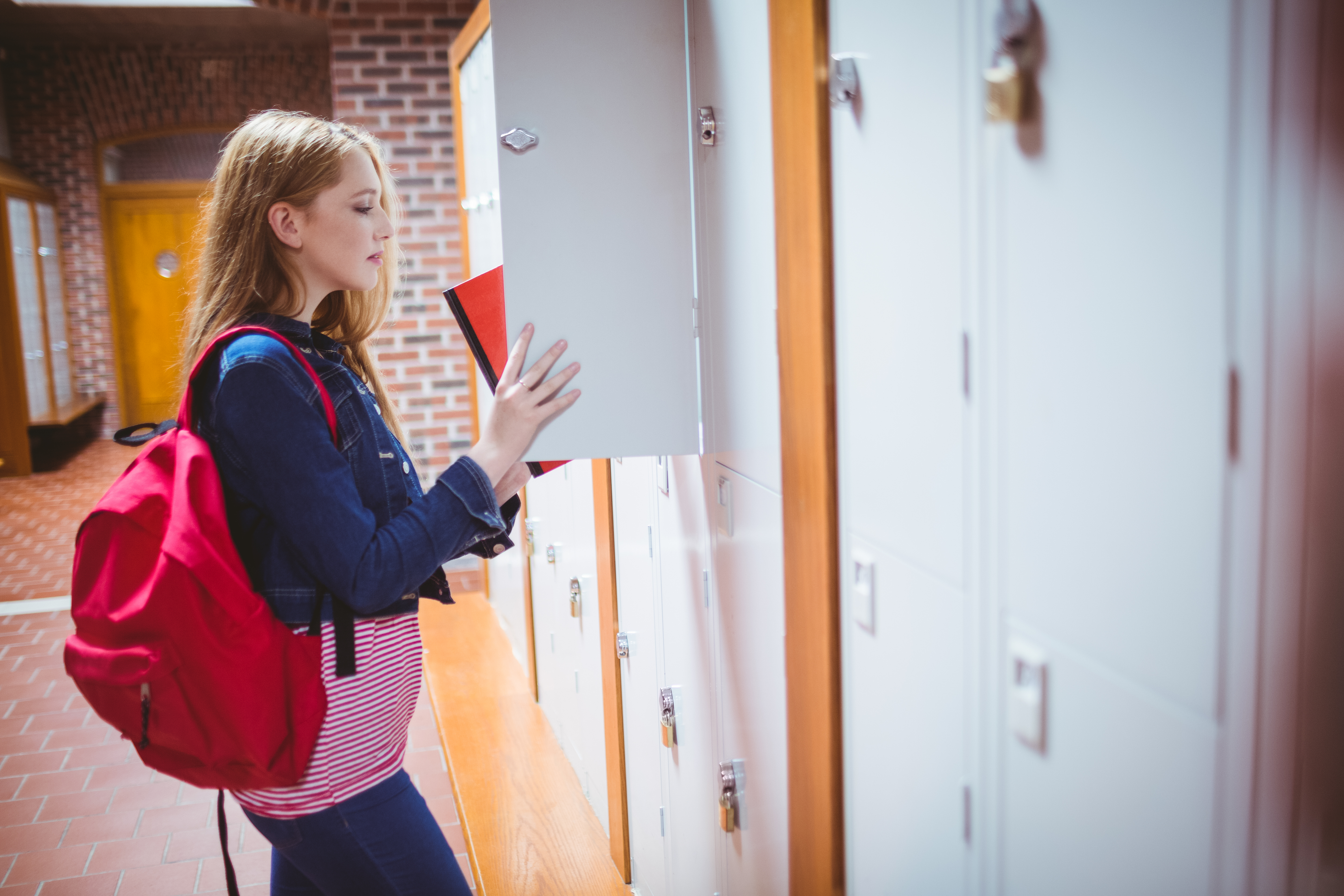 A student putting books in a locker | Source: Shutterstock
u/PinstripeZebra: At my high school, if you skipped class, you'd get a computerized call home telling your parents that you didn't attend class, and my parents were strict about me not skipping classes.
But the school would hand out personal information sheets at the beginning of the year, which had all your info on it, and you could update any of it if it had changed over the last year.
So, I just changed the home phone number to my cell phone, and all those late calls came to my cell instead. My parents never noticed.
28. The Costco Hack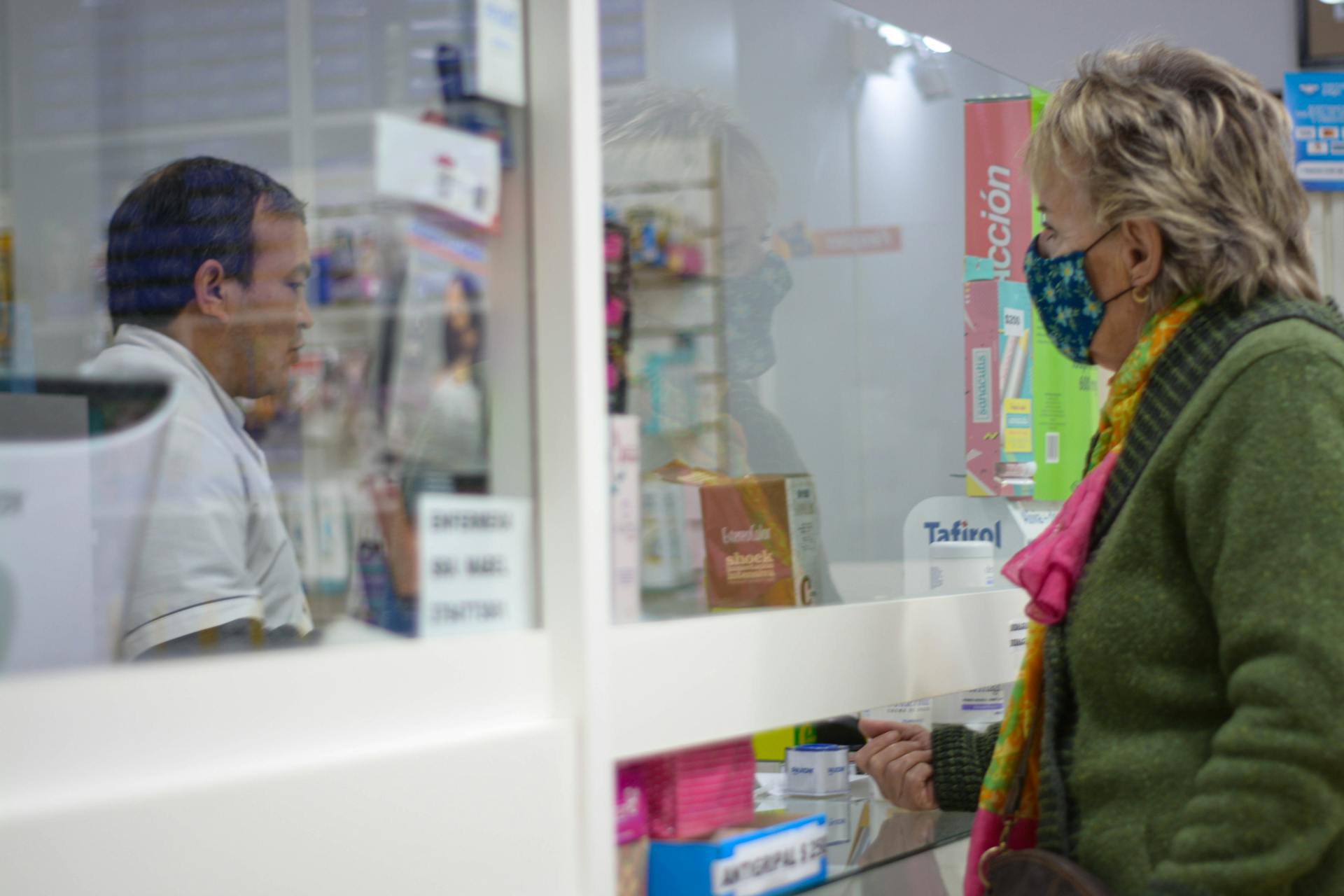 A woman in a pharmacy | Source: Pexels
u/bayesianqueer: I'm not sure about other states, but in CA, it is illegal to have a 'members-only' pharmacy.
So, Costco must let non-members get prescriptions there. However, once you are in, you can get free samples and buy dirt-cheap pizza, hot dogs, etc.
To get in, just tell the guy at the door that you are filling a prescription. If they insist on seeing it, say your doctor called it in, or it's already been dropped off. They won't care enough to check it with the pharmacy unless you are there so frequently.
In addition, Costco's prescription prices are set at 15% of the wholesale price. This means they are generally a lot cheaper than most other pharmacies.
However, if you are a member and tell them that you are uninsured, they knock off the 15%, and you get your pills for the wholesale price.
Even if you have insurance, we all know that sometimes insurance won't pay for it, or you still have a hefty deductible to meet. So if you are insured, fill most of your prescriptions at another pharmacy, then use Costco when you need to pay out of pocket and get a 15% discount if you tell them you're uninsured (because they don't check).
Finally, Costco has prices online at their website. However, if you use goodrx.com to print coupons for other pharmacies, you can check them against Costco because they are listed as a "Membership Warehouse."
29. I Got Extra Pay at Work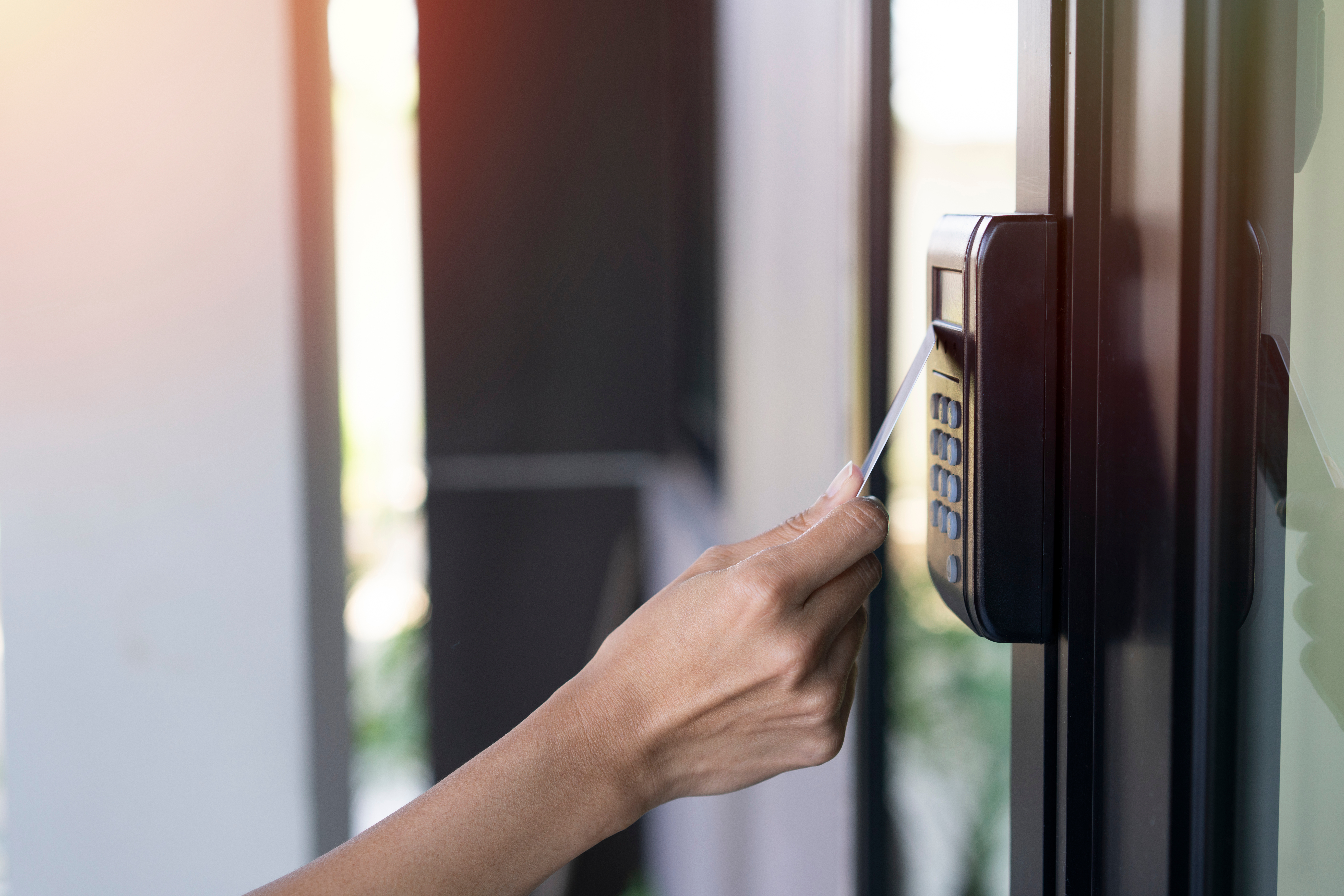 A woman using her card to enter her office | Source: Shutterstock
u/dairyqueen79: At my job, they round your time cards to the nearest 15 minutes. However, it's always in favor of the company for the extra minute.
For example, if I clock in at 5:03, I get paid as if I clocked in at 5. However, if I clock in at 5:09, I get paid as if I clocked in at 5:15.
I've learned that if I'm done and ready to go, and it's, for example, 7:21, I'll wait the extra 2 minutes and clock out at 7:23. Rather than rounding down for the work I've done, I wait out the extra time so when I clock out, I get paid an additional 15 mins for 2 minutes of sitting on my chair.
To date, I've probably gotten an entire week's worth of extra pay doing this. It all adds up over many, many, many shifts.
Also, we had a clock in the station, which was an hour ahead. So we would clock in like usual on another station but always clock out on the station an hour ahead to reap the sweet, free hour of money. But that got fixed pretty quickly.
30. My Internet Provider Had No Idea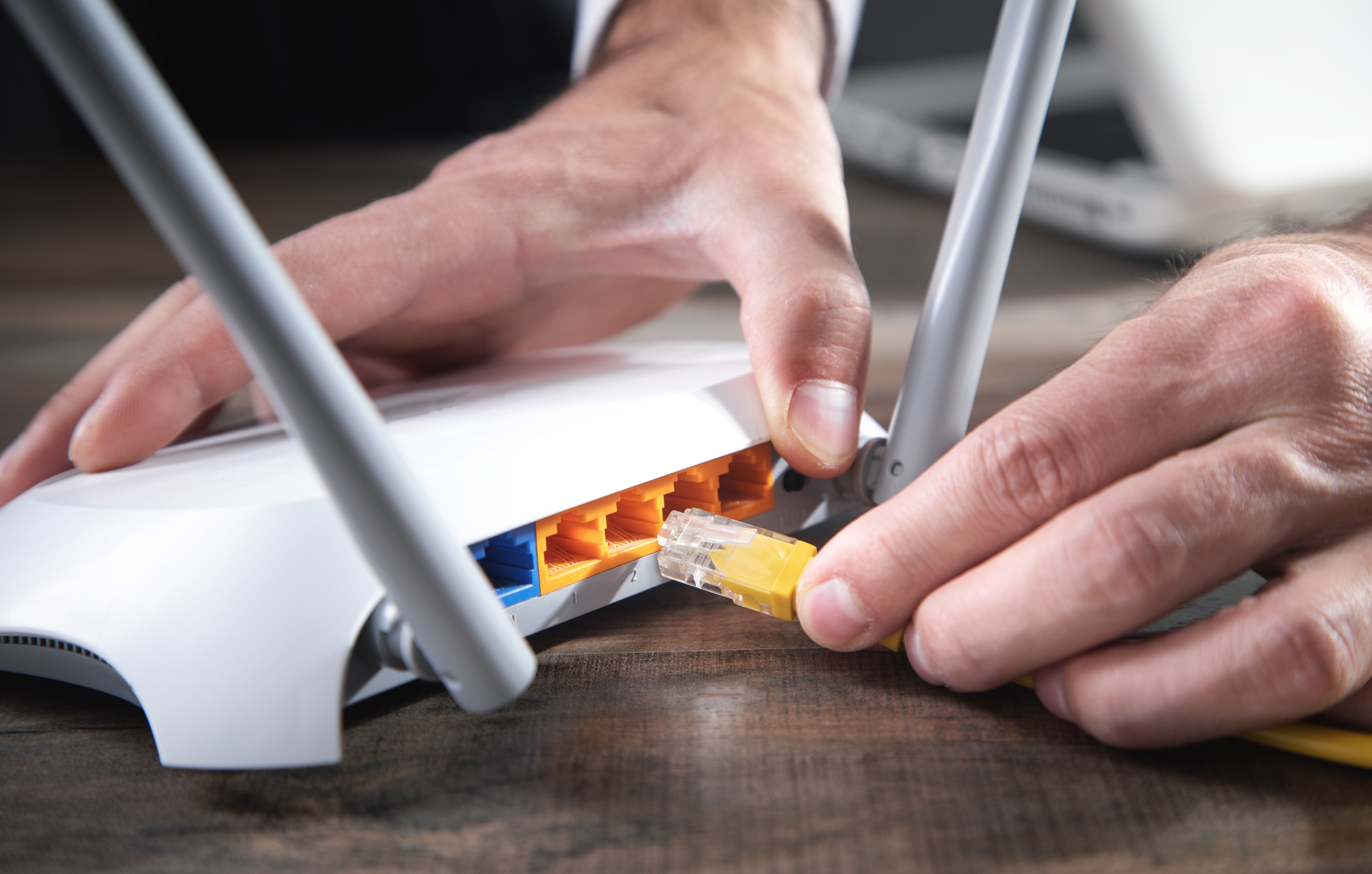 A man plugging a cable into an internet router | Source: Shutterstock
u/razirazo: My wireless broadband provider has this flaw on their data counter, where I could get unlimited quota.
To get it, I had to connect and disconnect my modem several times repeatedly. My usage is currently exceeding 10000% of my package limit.
31. Getting More Golf Balls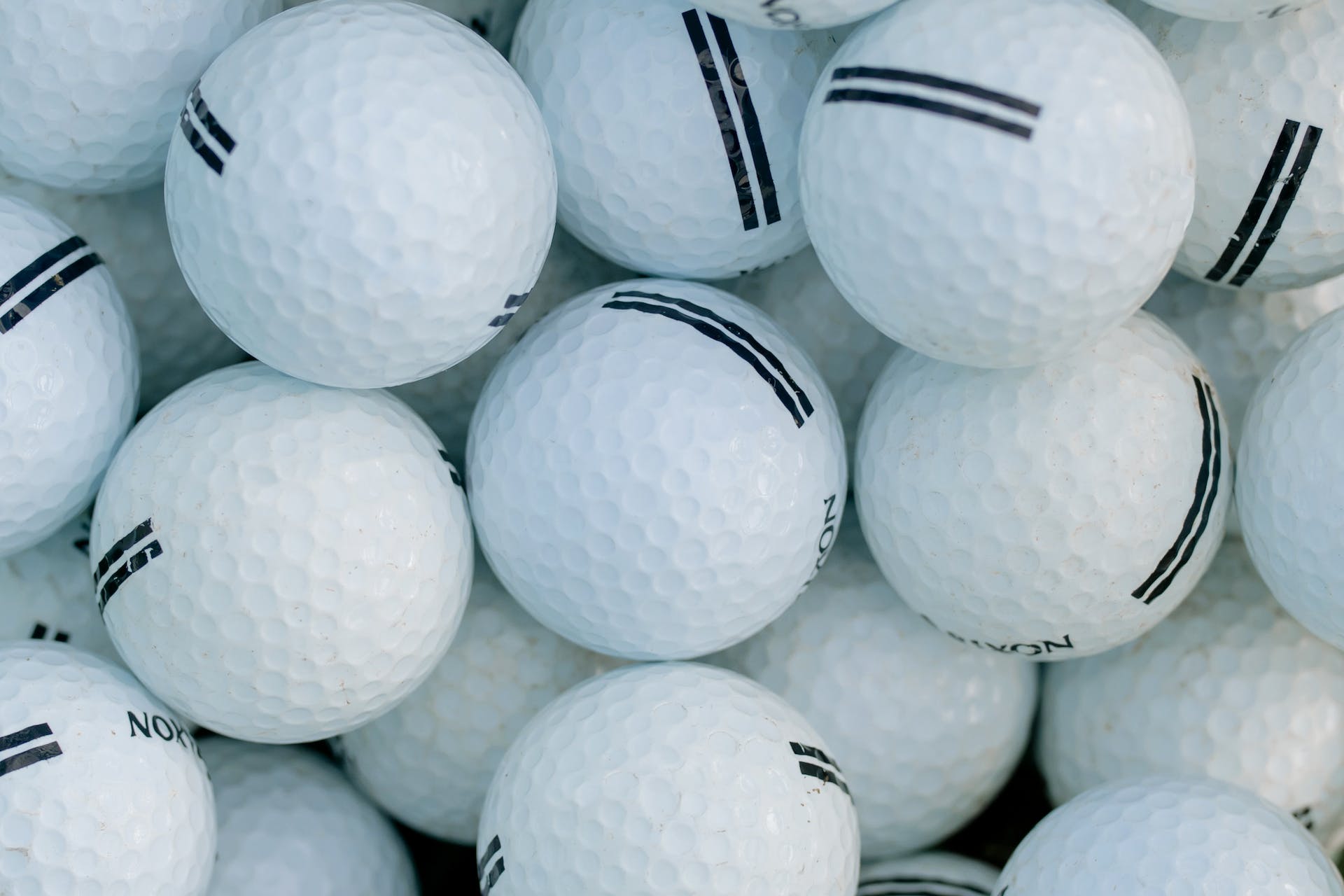 Golf balls | Source: Pexels
u/tacos_pizza_beer: The driving range at a golf course near my old job had generic tokens they'd give you after you paid to put into the ball machine to get your golf balls.
I ended up researching where to buy exact copies of them and bought a batch of 100 of them for $70. It's usually $15/coin.
32. The Soda Machine Hack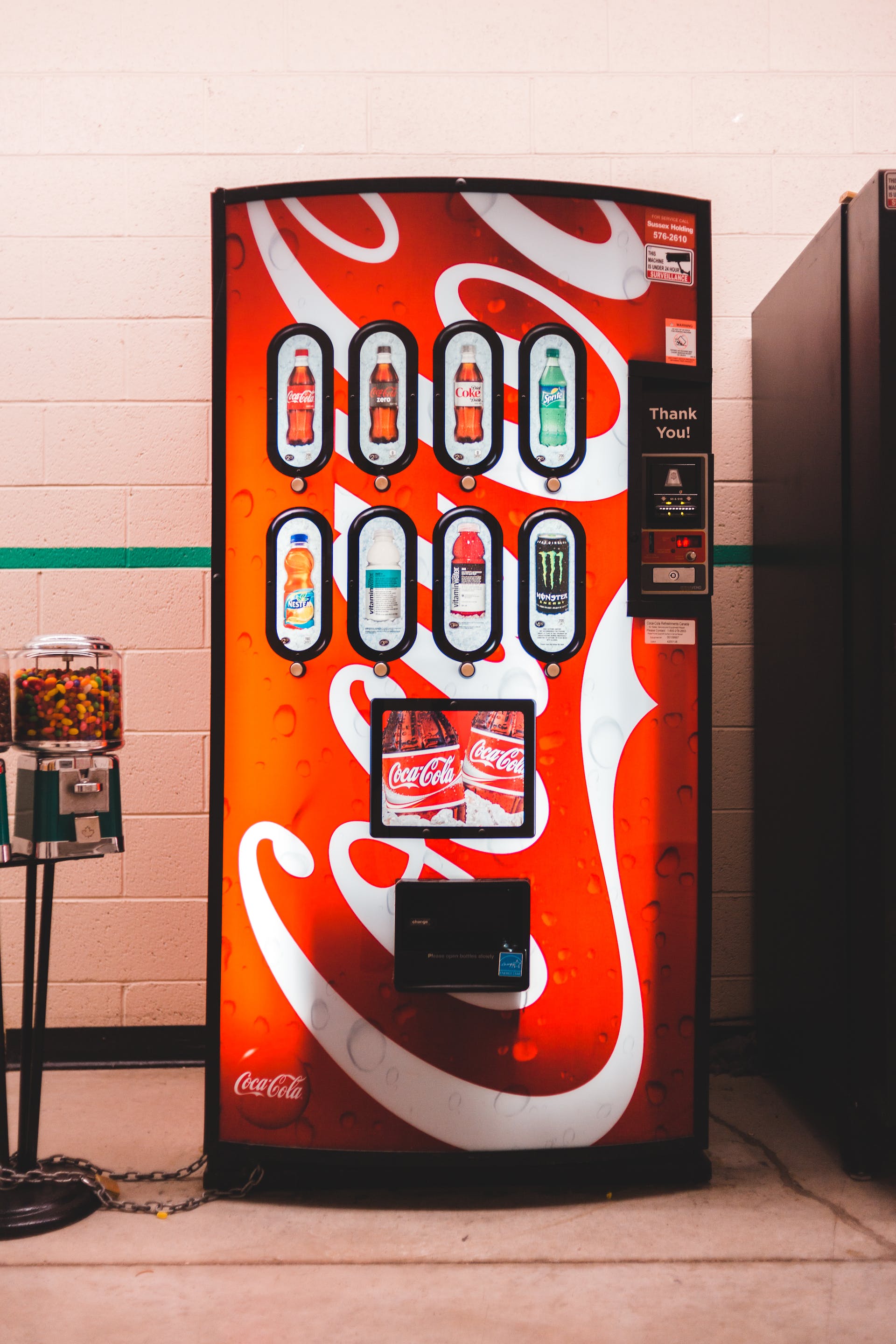 A vending machine | Source: Pexels
u/biblebeltblackbelt: I use soda machines as change machines. Step 1: Insert dollar bill. Step 2: Wait three seconds. Step 3: Press the return change key. Step 4: Receive money back in quarters.
33. Play Multiple Games, Pay For One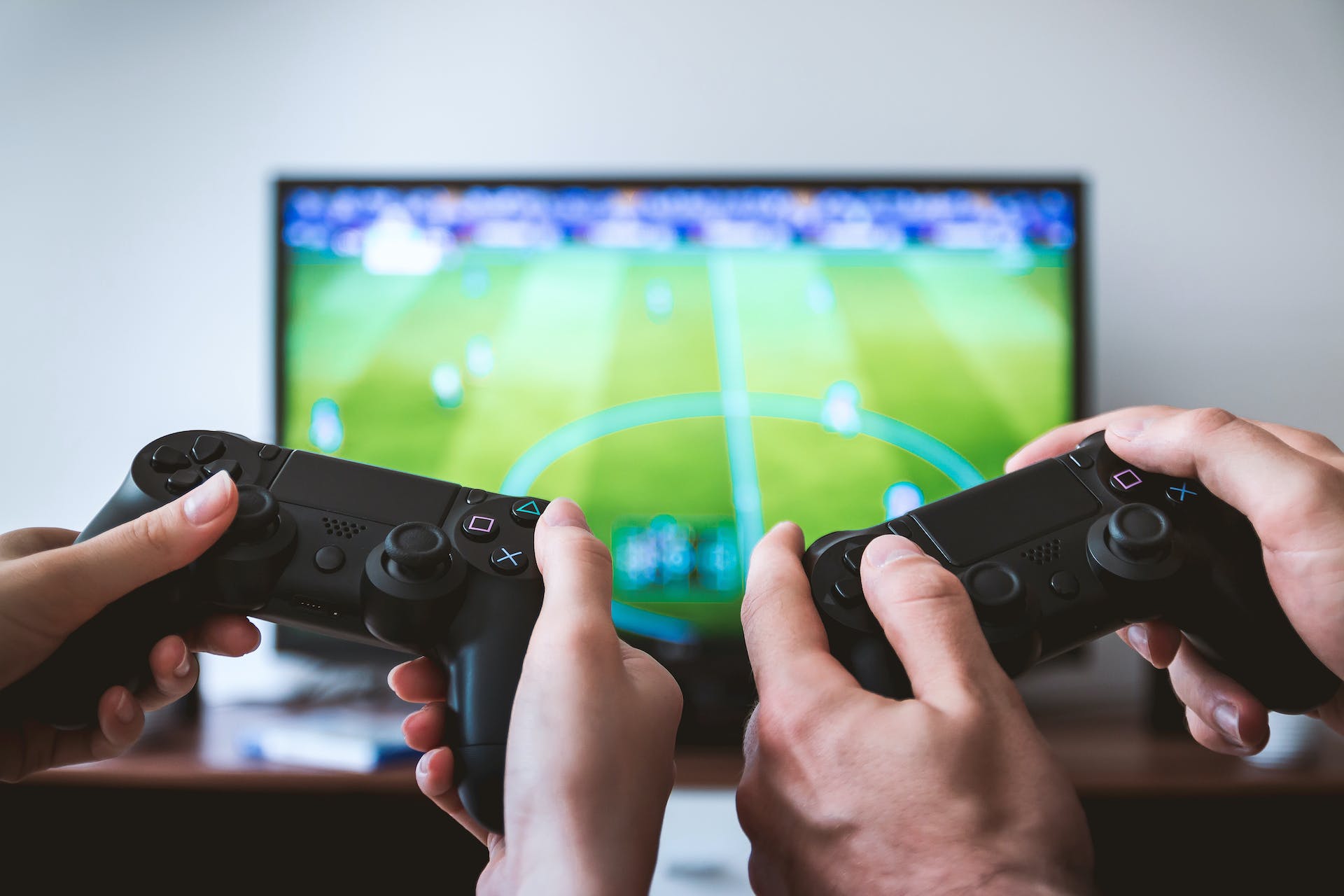 Two people playing a video game | Source: Pexels
u/[deleted]: Not me, but a friend of mine used to buy used games from GameStop, play them, then return them and pick up a different used game.
Since they allow returns on used games within seven days, you can essentially get free video game rentals (minus your "deposit," which you'll get back when you're done).
34. The Movie Ticket Hack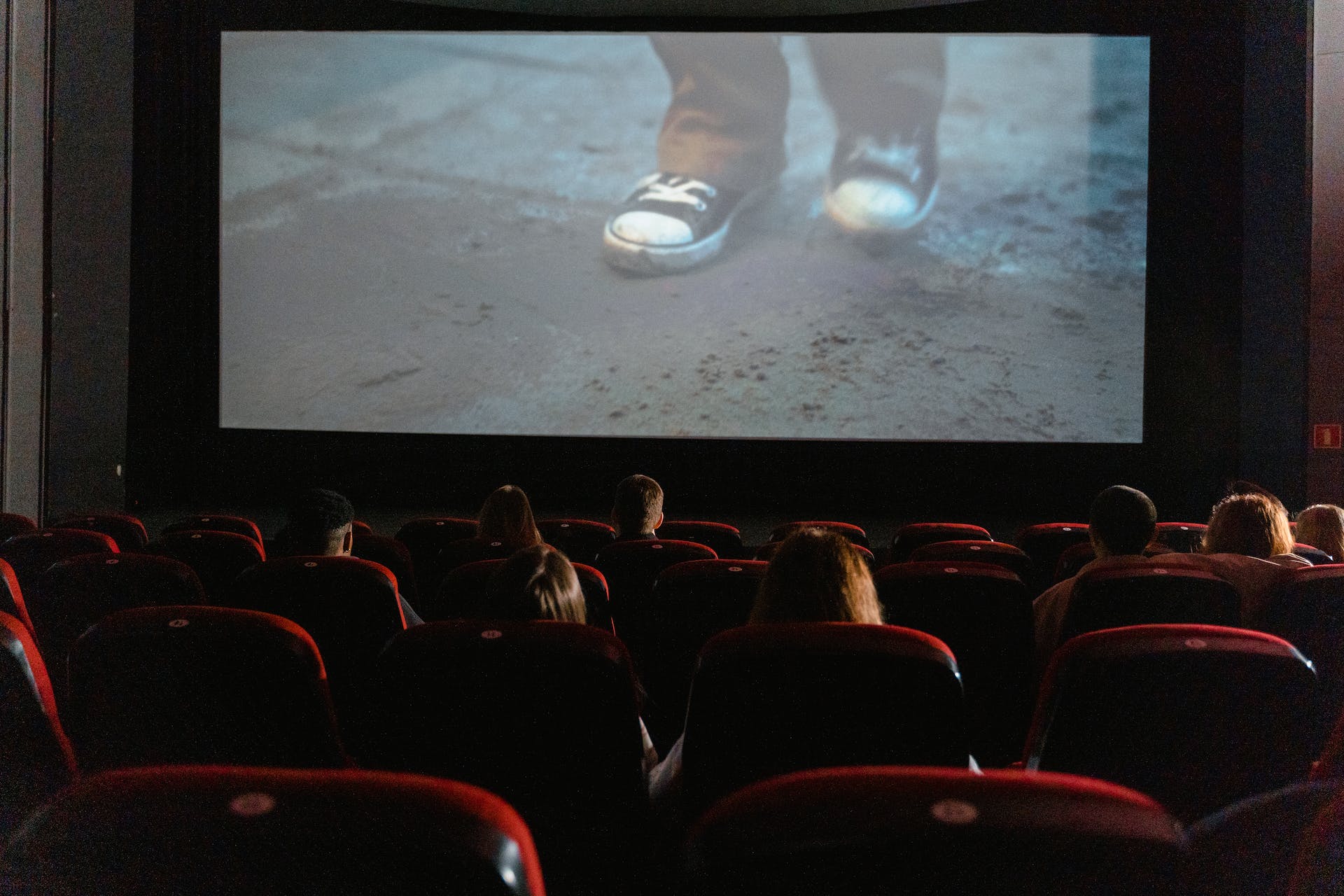 People watching a movie in a cinema | Source: Pexels
u/[deleted]: When I buy movie tickets through the kiosk, I purchase kid's tickets. The price is usually a few dollars cheaper, and the person who tears the tickets never checks. All they look at is what theater you're in.
35. Saving Money at Tollbooths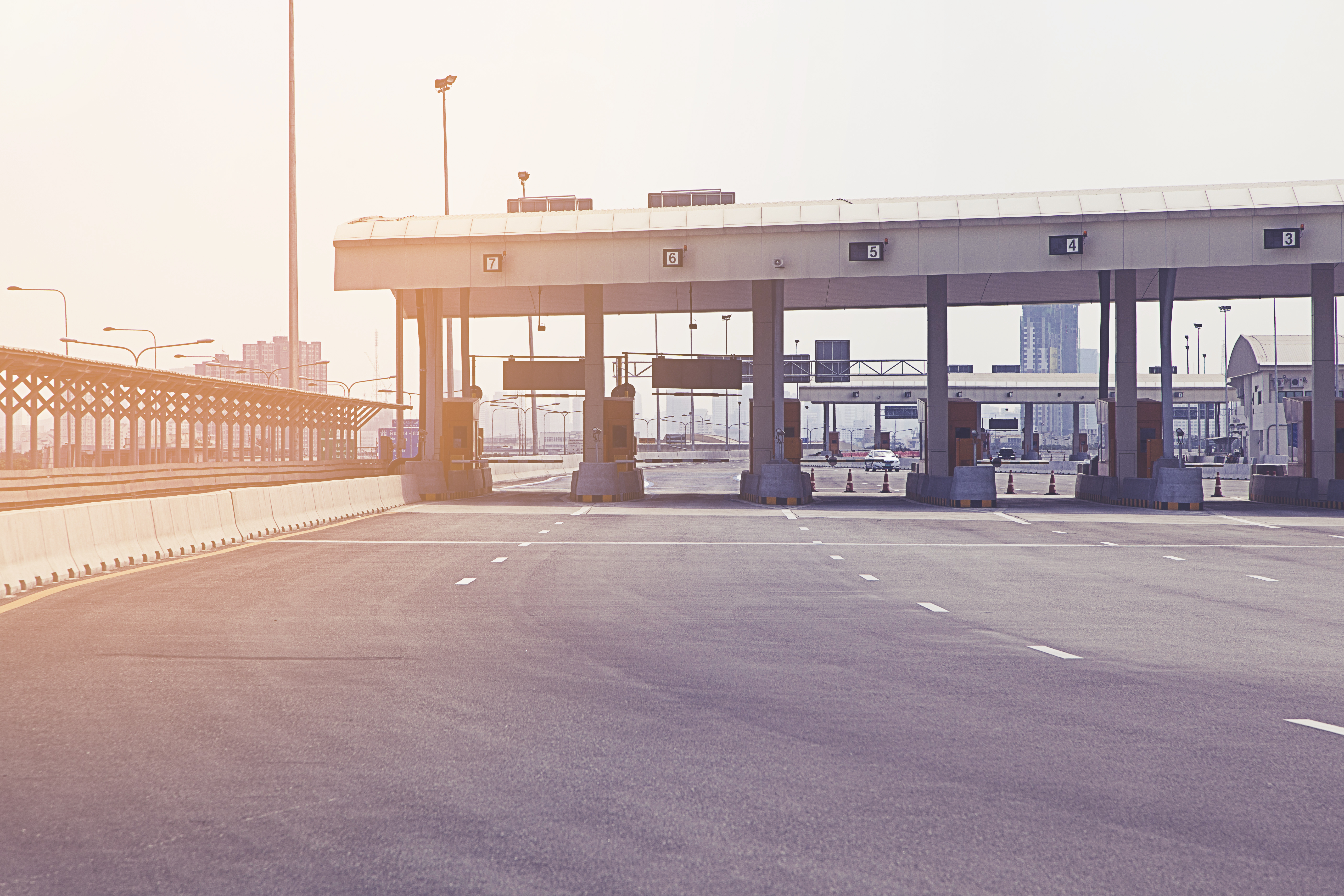 Tollbooths on a wide road | Source: Shutterstock
u/[deleted]: I don't know if this works everywhere, but it does in my state. At tollbooths, they have a system that not everyone is aware of where if the machine doesn't register the change you threw in, you honk your horn, and it bypasses the system, so you don't get a ticket.
If I forget my E-ZPass, I just throw a couple of pennies in the basket, honk, and drive through. Eight years, and no tickets.
36. New Laptops for Free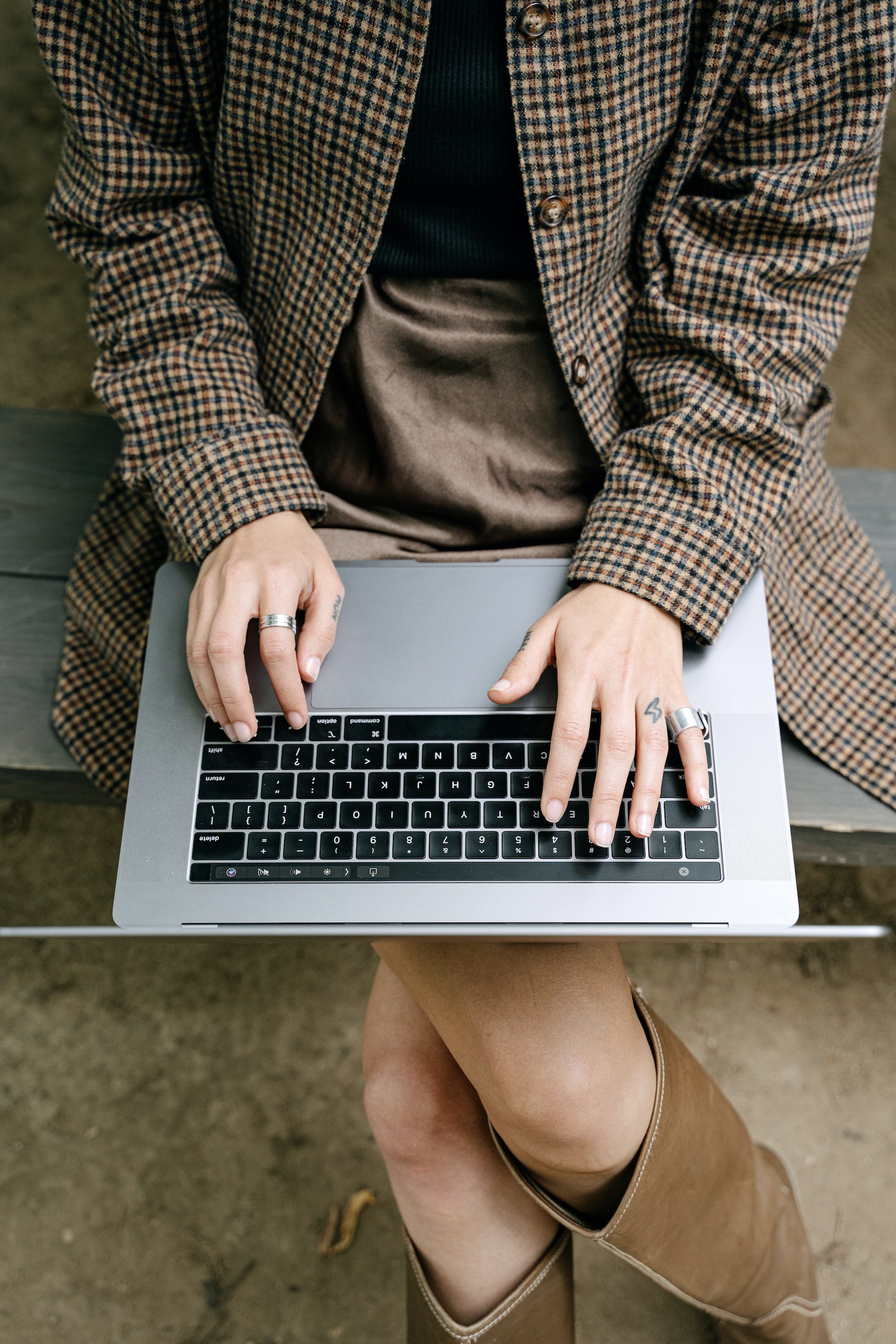 A woman using a laptop | Source: Pexels
u/MotherfuckingSnowman: I have a two-year Best Buy warranty on my laptop. Every year and 300ish days, I drop my laptop in the tub and get a brand new one worth the same as the last.
I only pay for the new cheap warranty. Rinse, repeat. I only paid for one computer in eight years, and I'm 20.
37. The Subway Sandwiches
A person using a cash register | Source: Freepik.com
u/NotFutaShy: If there are two or more people working at Subway, I always order double cheese or bacon.
The person working at the till never adds it to the bill, as the person making the sandwich forgets to tell the till worker.
38. How I Buy Avocados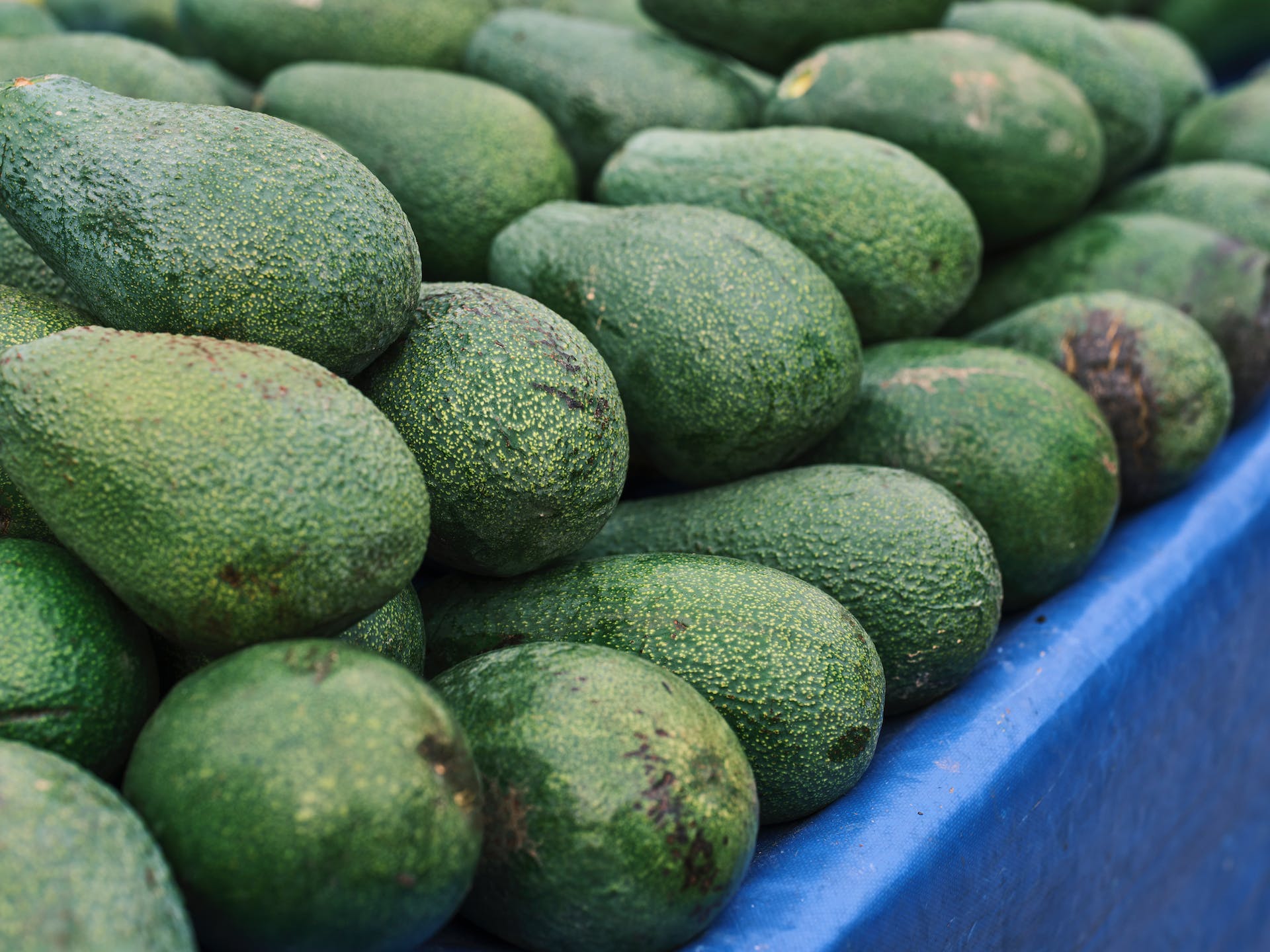 Close-up of avocados | Source: Pexels
u/LegendOfDylan: I punch in the produce code for bananas at the self-checkout lane when I buy avocados.
It makes avocados, which usually cost around a dollar each, four to five per dollar. I've probably taken thousands of dollars worth of avocados this way (I eat one or two daily).
39. The Blood Test Hack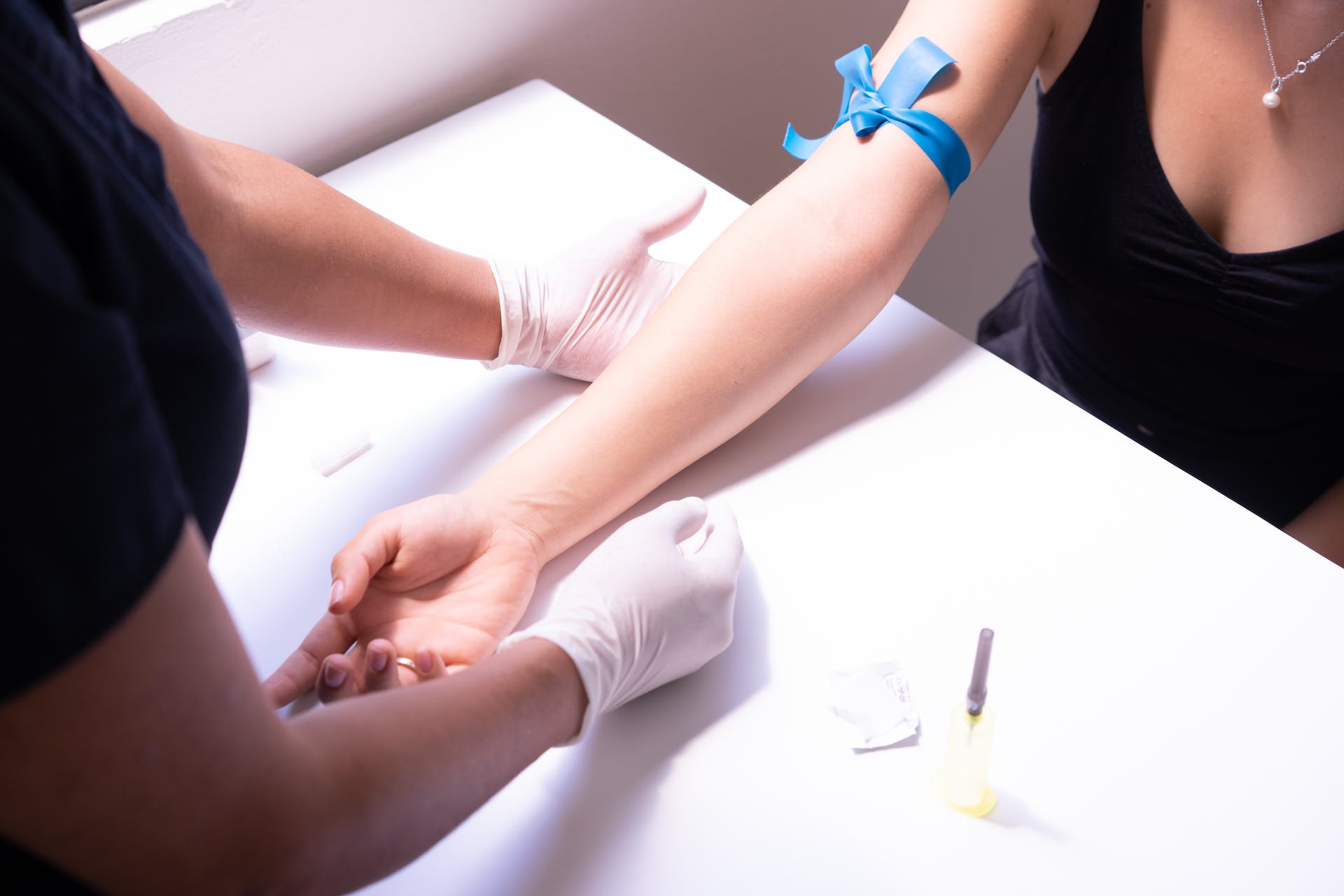 A medical professional preparing a woman for a blood test | Source: Pexels
u/[deleted]: I had intermittent anemia in college that I was trying to improve. But the blood work was about $100 each time.
To save money, I started donating blood. If the iron was too low, they'd turn me away, and I'd keep trying to up my iron. If it was high enough, I got to donate to a good cause. Win-win!
40. My Retirement Contribution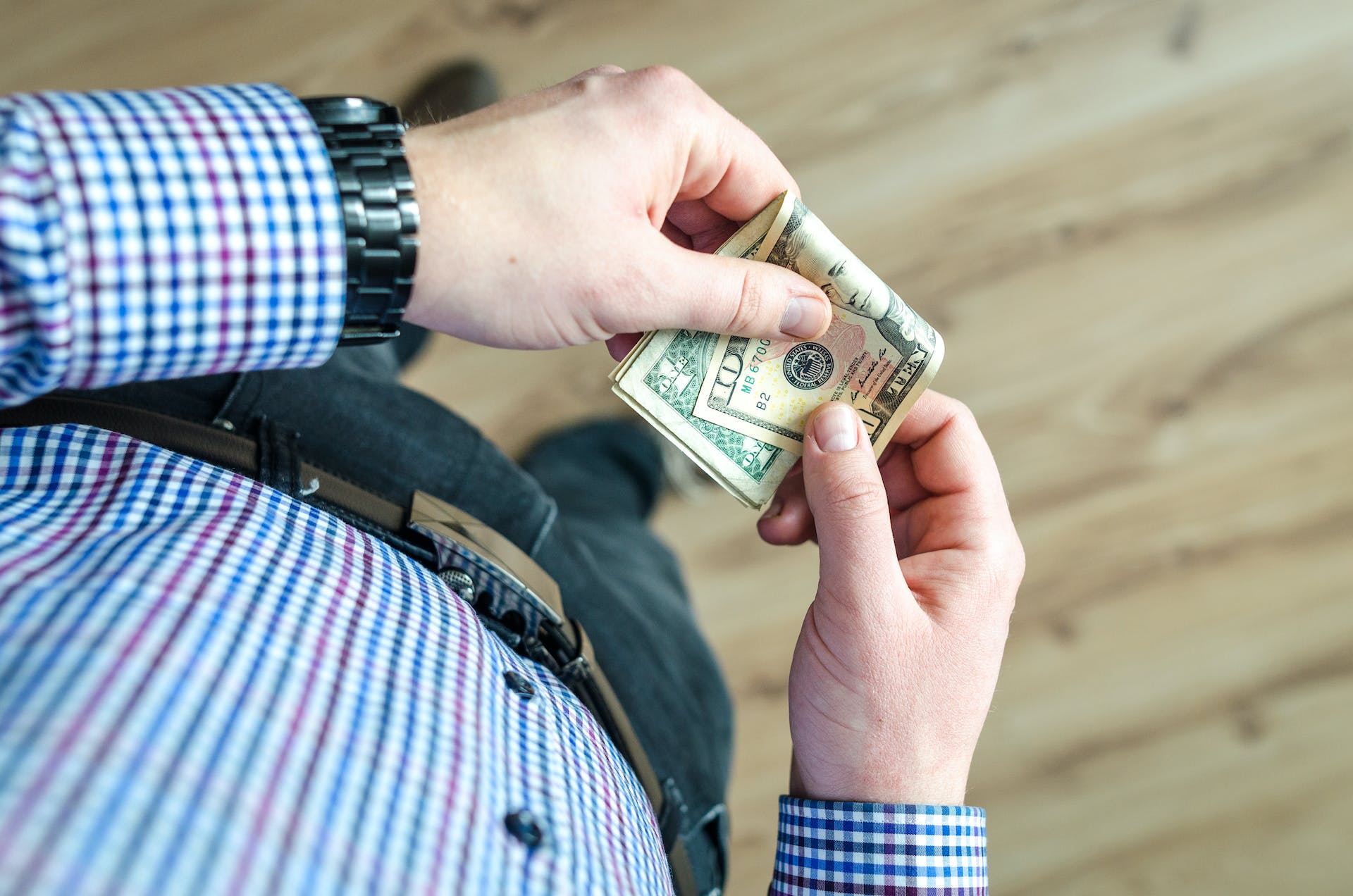 A man holding money | Source: Pexels
u/gorgonheap: Right out of college, I worked a job that had a 100% match to any retirement contributions. I was young, lived rent-free with my parents, had no student debt, and could grab OT nearly every week.
After some budgeting, I figured I could throw 80% of my paycheck into retirement. I did so for nine months until my supervisor called me into the office to sign a policy change that limited retirement contributions to 50%.
I had stashed away nearly $35,000 on about a ~$32,000 annual pay. I had no life for about a year, but I wouldn't do it if it didn't jump-start my retirement.
41. Playing Air Hockey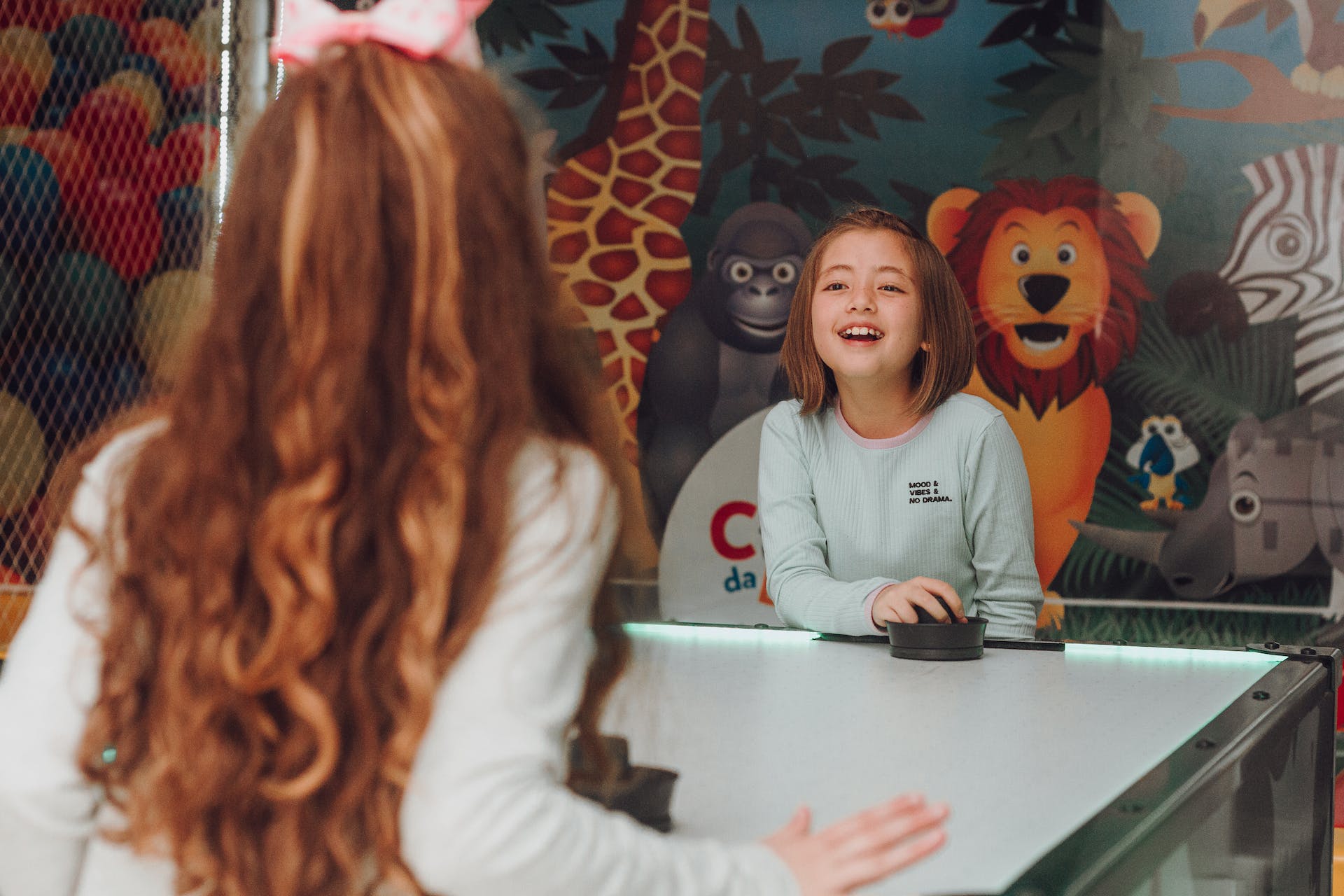 Children playing air hockey | Source: Pexels
u/operarose: The little community center/arcade where I lived as a kid had an air hockey table in the back room.
Somebody figured out that if you jimmy the coin slot just the right way, you could get an extra 3-4 games out of one quarter until the thing was fully pressed in, and you'd have to put in a new one.
None of us had much money, so this was a lifesaver. The employees didn't really care because what money we did have was typically spent at the snack bar, so they made money off us anyway.
I kind of miss that place. They always had fresh watermelon for free for kids without money, so nobody would feel left out.
42. Free Drinks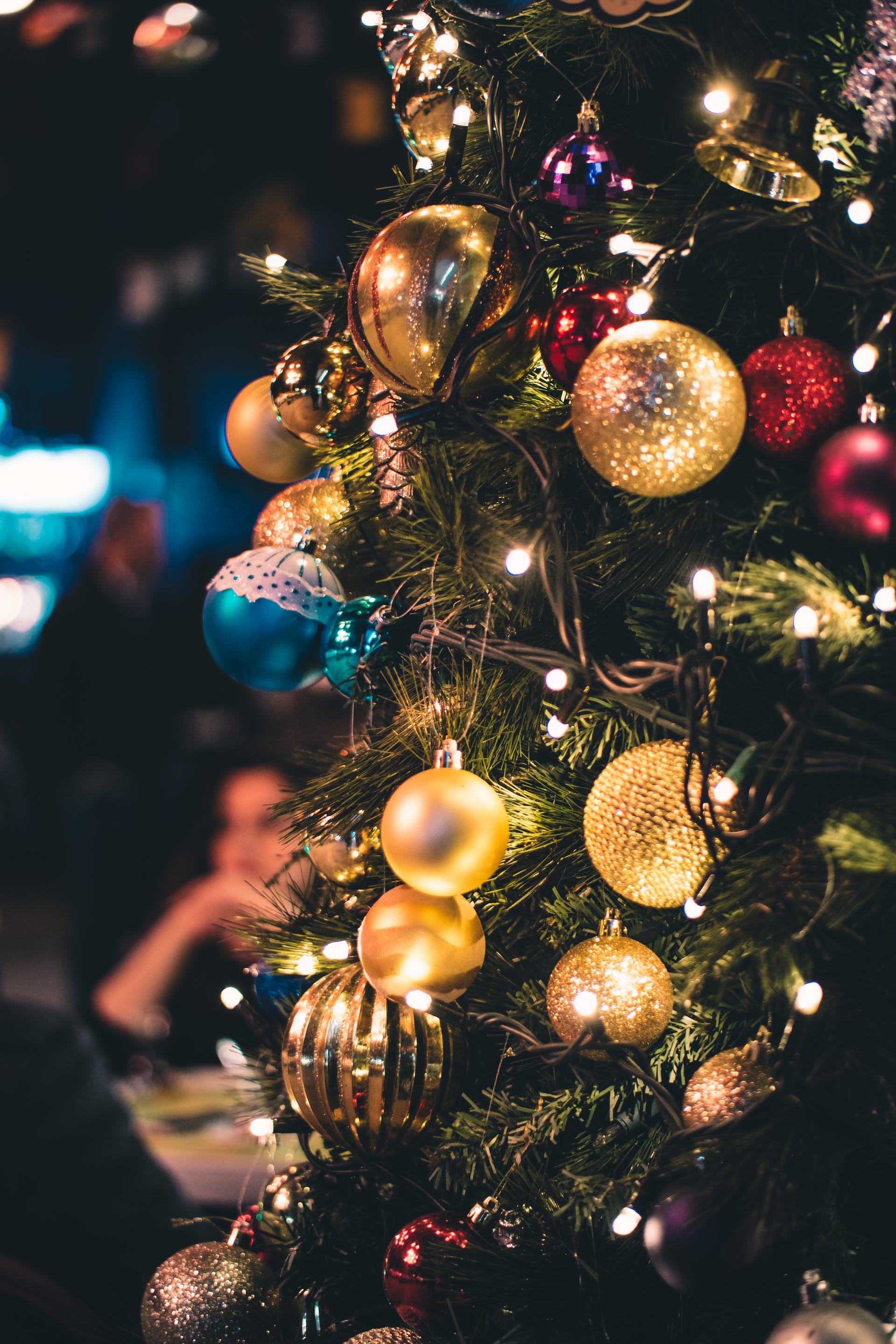 A Christmas tree | Source: Pexels
u/[deleted]: A (very) old place of work decided to have a Christmas party and provide everyone with a few vouchers each for free drinks.
They had arranged with the venue that employees would hand over one tag for any size drink and settle up in the days after the event.
The problem was that these vouchers were simply tags that you'd put into a filing cabinet sleeve (and write on) with a colored sticky dot on them.
They distributed the tickets half an hour before we closed for the party. Guess what was stocked in the stationery cabinet? Filing tags and sticky dots. They had no idea how the bar bill was nearly £10,000.
43. The High School Dress Code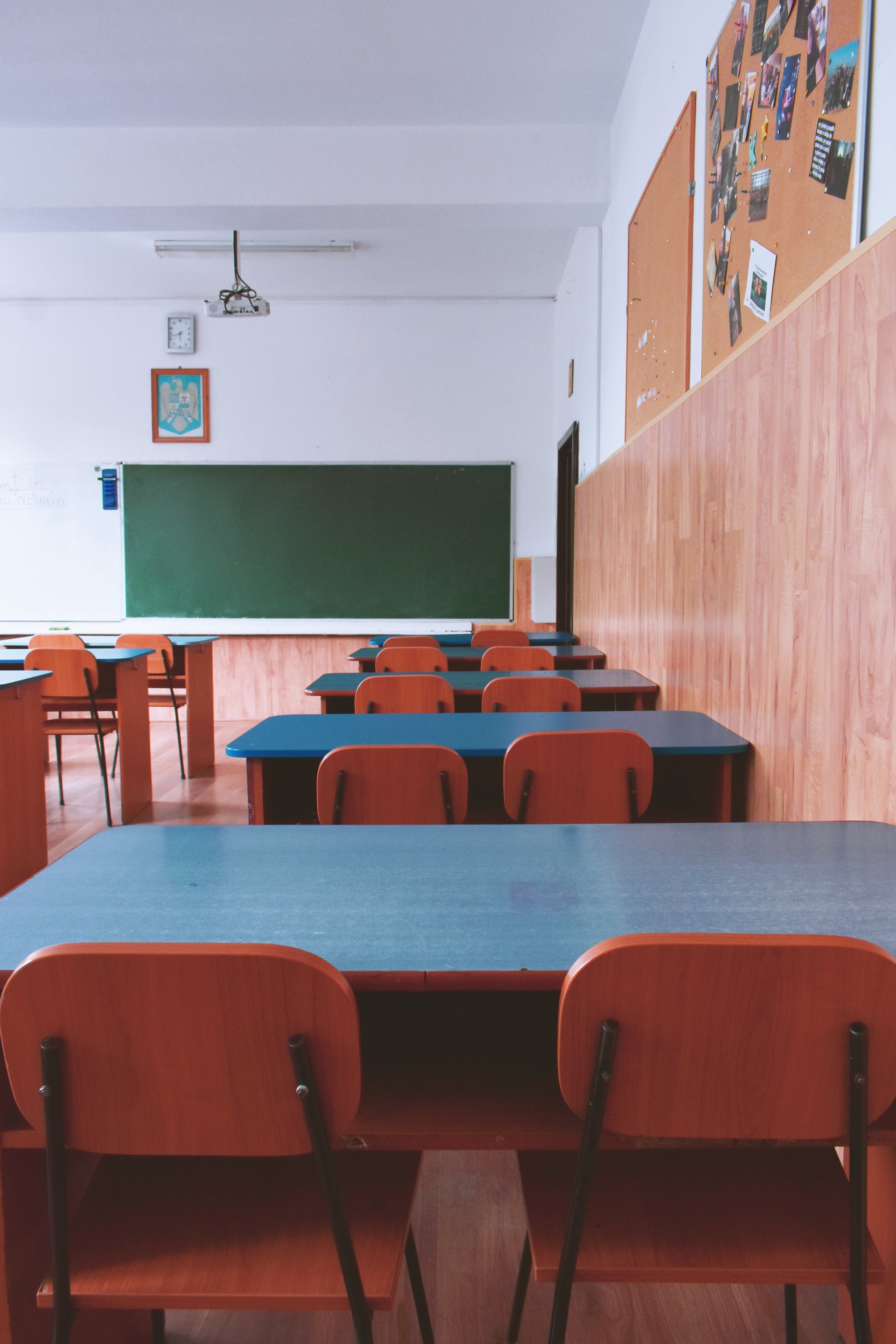 An empty classroom | Source: Pexels
u/taylor1288: Not very impressive, but at my high school, we had to wear a button-down and a tie to class every day.
One of the kids realized they never specified what kind of button-down it had to be, so he wore a Hawaiian shirt to class with a tie. Technically, it met the dress code, so it stuck.
Most of the school soon started wearing Hawaiian shirts with ties to class. We looked like a bunch of ridiculous Jimmy-Buffet-goes-Mormon types, but it was worth it to spite the system. They changed the rule to ban Hawaiian shirts a week later.
44. It Wasn't a Favor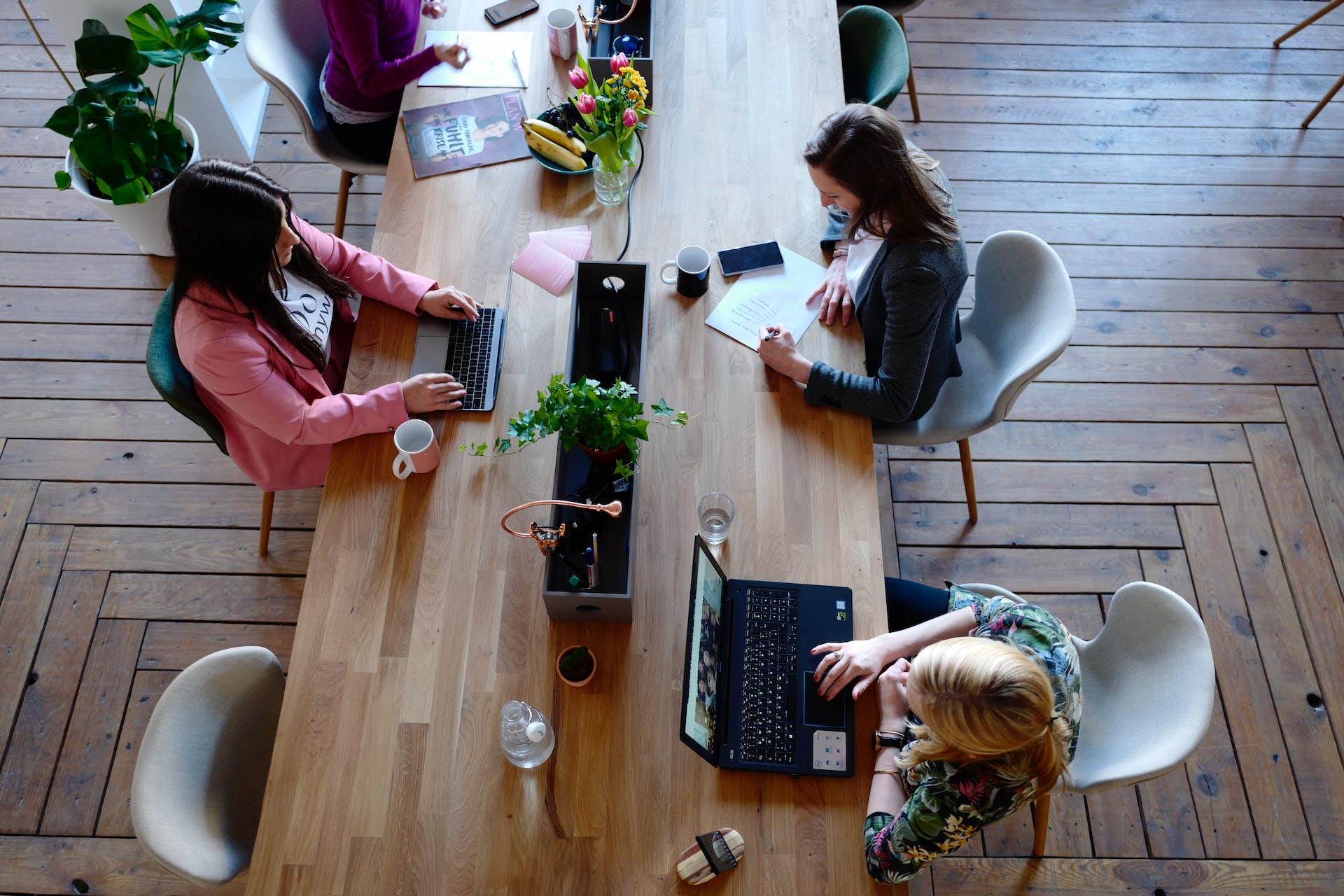 People working in an office | Source: Pexels
u/Choppstickk: My former workplace would tell us every Monday that we had to work overtime on Saturday, then often cancel overtime at the last minute.
That way, they didn't have to give us the minimum 24-hour notice of mandatory overtime and could take as long as they wanted to decide if they needed us.
They also got to play it off like they were doing us a favor by returning our weekend. It was a bad move, but it was undoubtedly effective.
45. The Premium Channels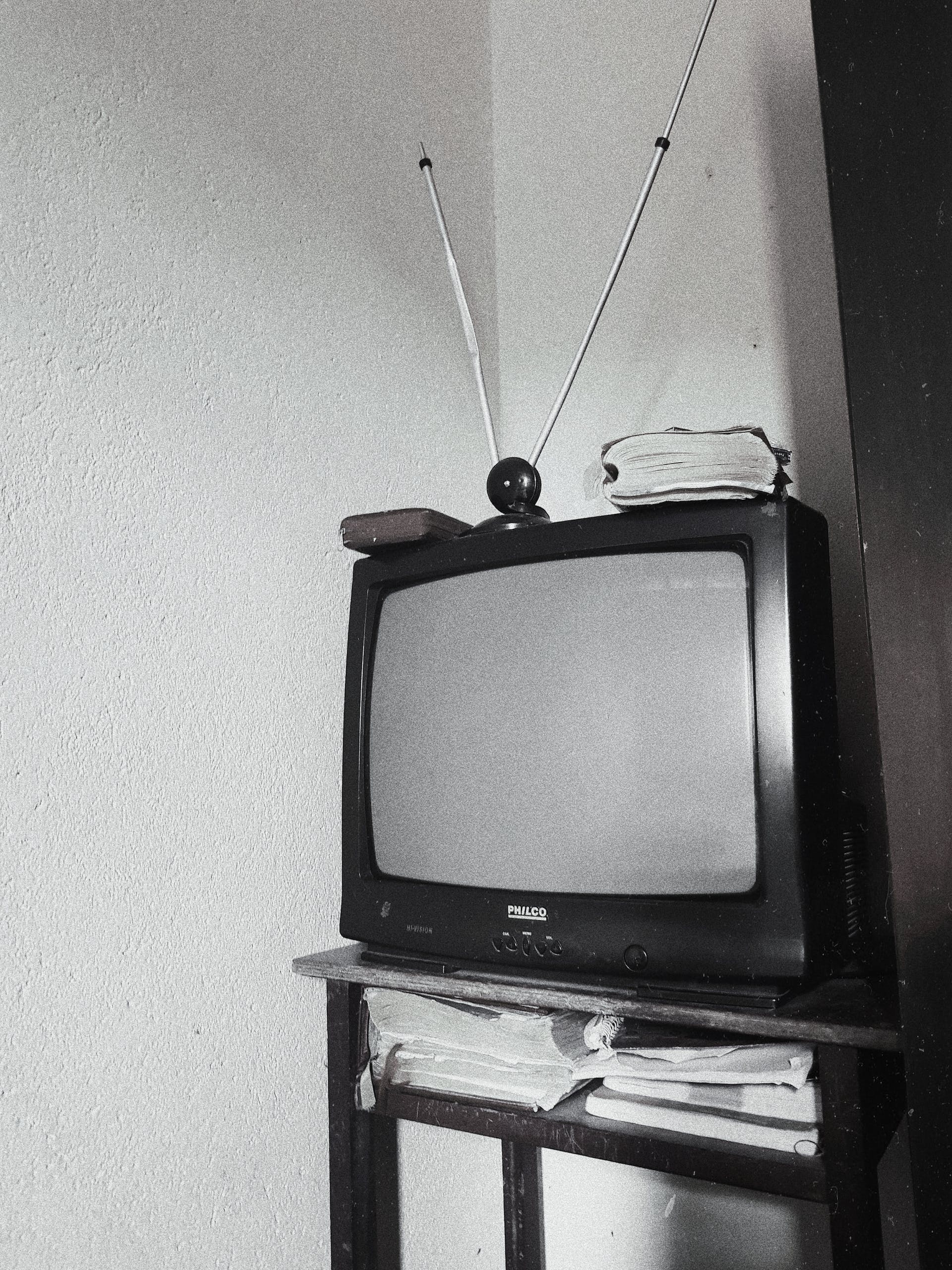 An old television | Source: Pexels
u/Guac__is__extra__: My dad figured out a good one in the 80's. As they do now, back then, cable companies would give you a free weekend trial of a premium channel (HBO, Cinemax, etc.) to get more people to sign up for those channels and pay more.
However, our cable company's method of giving you access to the special channel was to send a signal to your cable box, which unlocked it.
They sent another signal to turn the channel off at the end of the free trial. My dad figured out that the signal to lock it was only sent for a short period, so before the end of the free weekend, he would unplug the cable box and then plug it back up the next day.
Since the box never got the signal, we would have a free premium channel for a while. It would get shut off after a month or two, so we'd have to wait for the next free trial weekend.
46. Free Round-Trip Airplane Tickets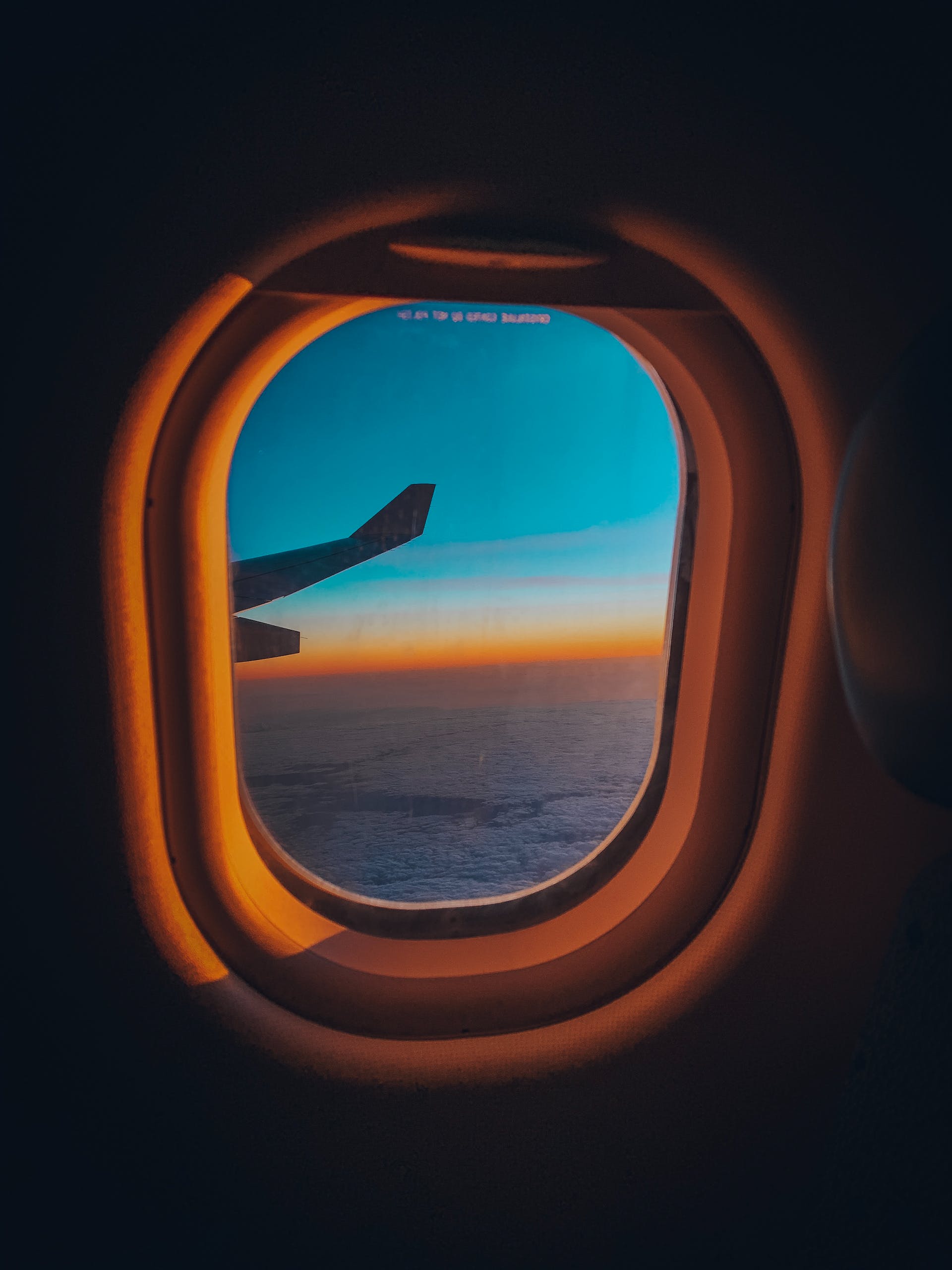 A photo of an airplane window | Source: Pexels
u/BrushGoodDar: I didn't find this loophole, but my friend did. A few years back, an online store had this promotion where whoever spent the most money over a month would get free round-trip airplane tickets to anywhere in the world.
My friend (who is a genius) found that one thing you could buy on the site was a gift certificate. So he bought a $25 gift certificate and kept spending it on another $25 gift certificate. Eventually, he spent $25 on round-trip tickets to Australia.
47. The Scholarship Loophole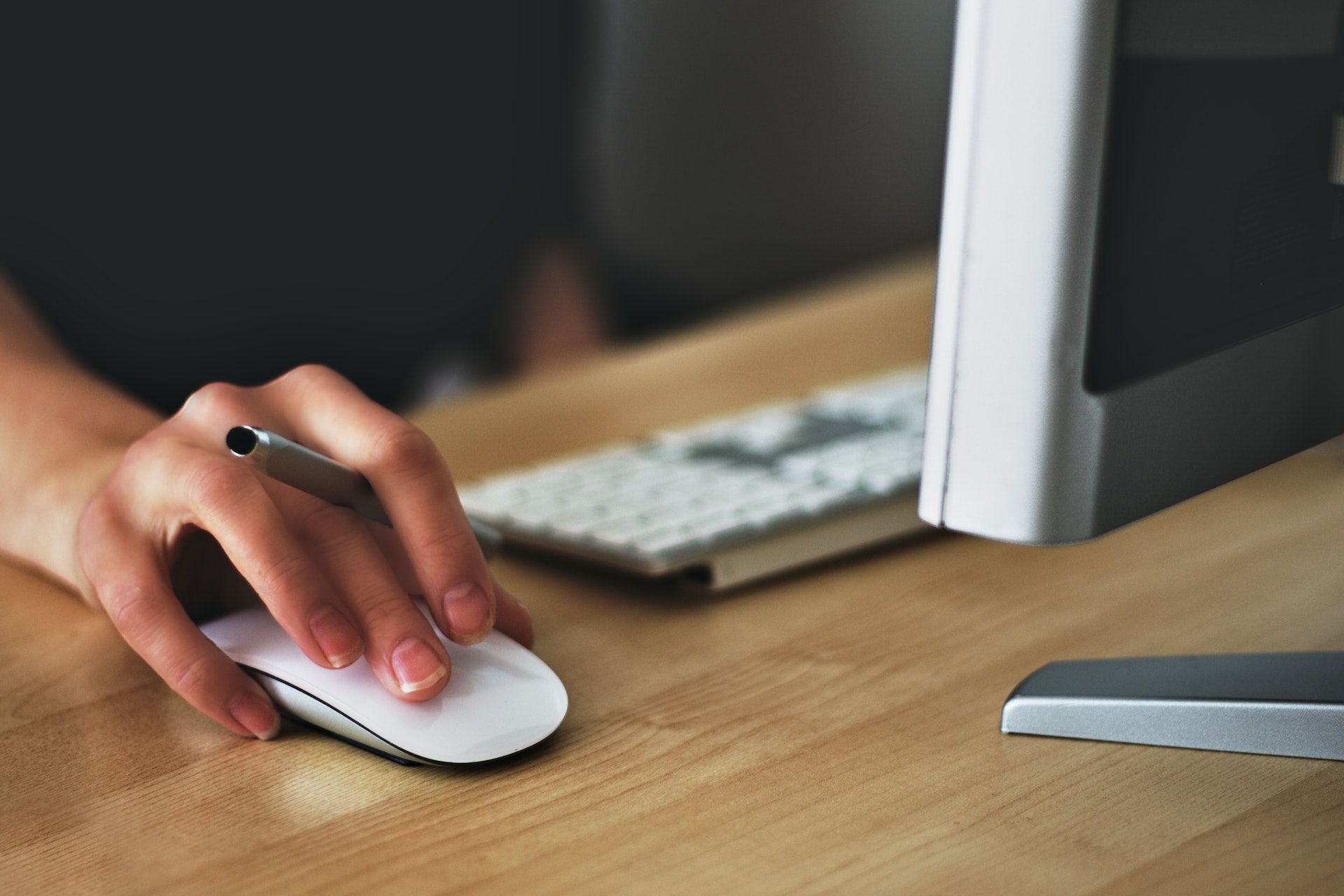 A person holding a mouse | Source: Pexels
u/kms2547: Back in the 1960s, the school district in my hometown was broken up and absorbed into the surrounding districts.
Fast forward to 2003, and I'm applying to colleges. I discovered that there is a scholarship fund for people living in that old district's area.
The district is gone, but the scholarship still exists! I applied and got the scholarship. I don't think there were any other applicants.
48. Counting Our Steps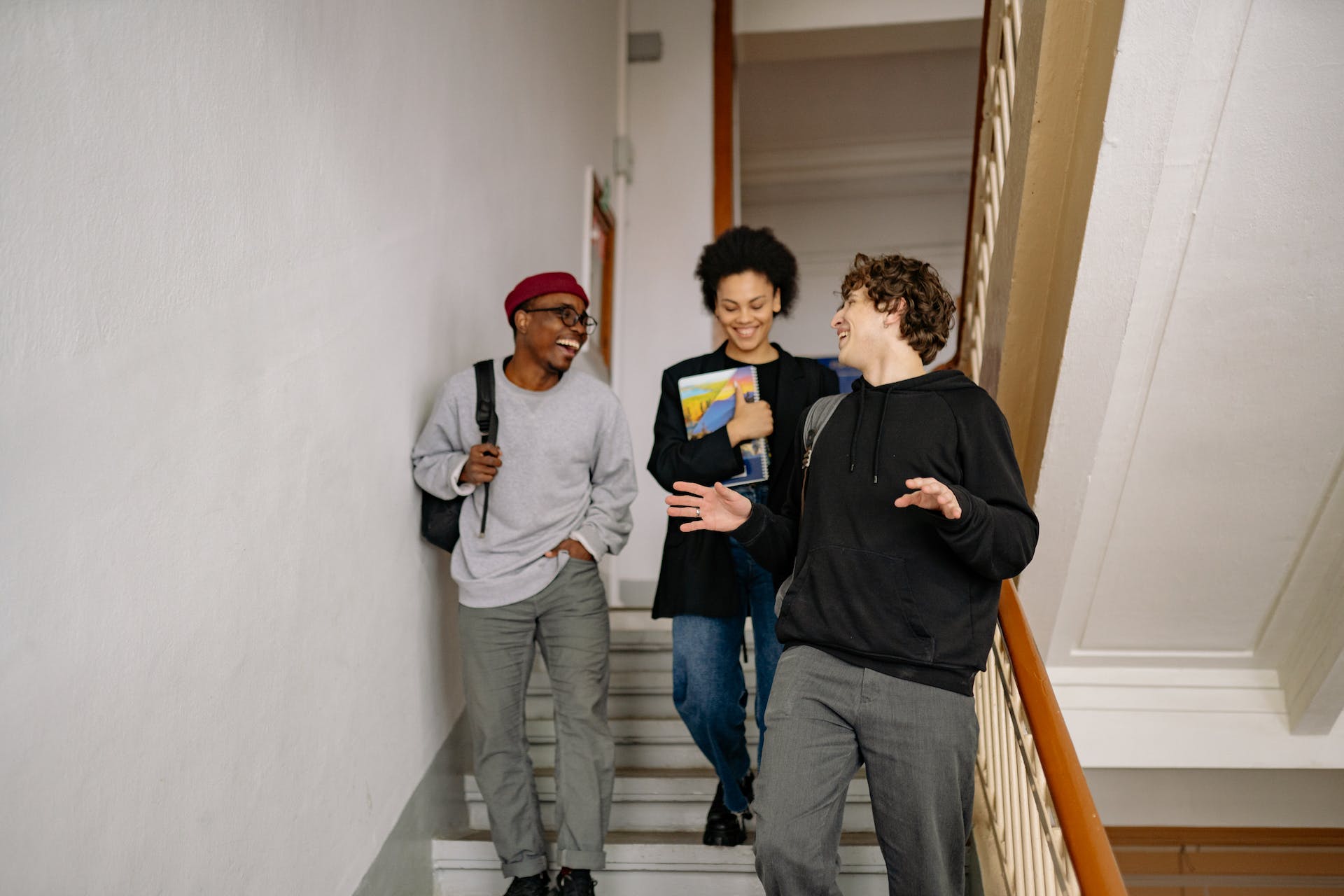 Students laughing while going downstairs | Source: Pexels
u/SpidurMun: My university was trying to encourage people to walk, so if we download a specific health tracker that's connected to our account, it would convert steps into points.
The points would get you stuff like free coffee, mugs, discounts for various things, and the most expensive prize: a university hoodie, which costs about £30.
Now, the health tracking app is pretty basic. It won't let you log your steps manually, but it does let you connect with other health apps.
I found a health app that would allow me to add in the steps, and I logged in an equivalent of 50 km a day. In a few days of logging manually, I would get myself a hoodie or two, and I didn't get caught.
However, I told my friend about it. He really perfected the method of getting more steps a day because, apparently, there was a hidden physical limit to how far a person could walk in a day. Still, he managed to trick it by setting his height to 1 cm because the shorter you are, the more steps you need to take to cover the same distance.
Ultimately, he claimed about 10+ hoodies, and he would just get them for anyone who asks. The uni found it suspicious, so he received an email telling him that the activity had to stop unless he could prove that he had walked that much.
Another friend had a different method. He realized we get points just by being friends with people on the university health website.
He also found that he could access a list of everyone with an account on that website. So, he made a Python script that would automatically send a request to everyone, earning him points.
49. Expensive Train Fares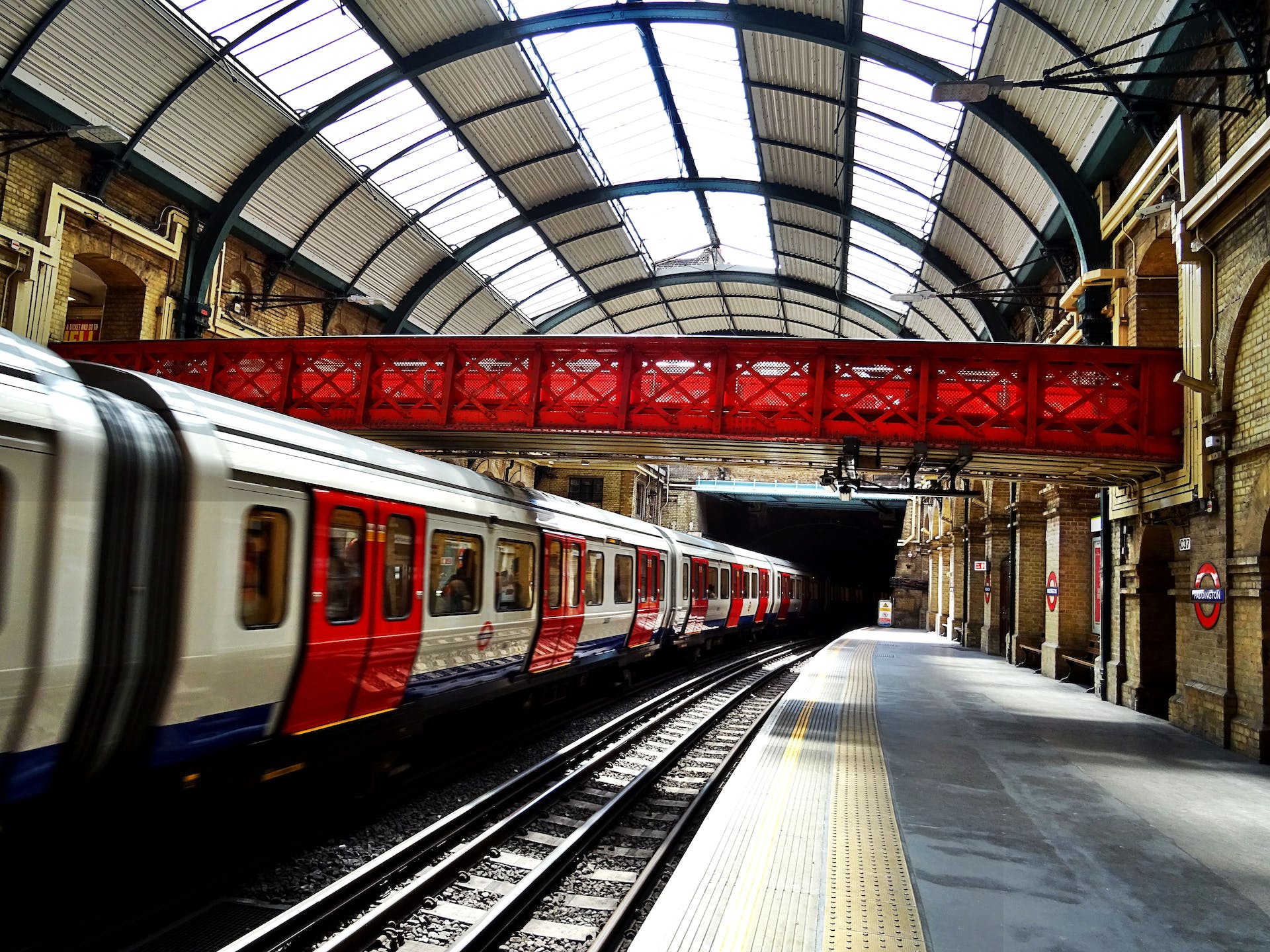 A train | Source: Pexels
u/Bigjobs69: I used to get the train from Liverpool to Manchester every day. The fares were extortionate. £15 a day.
Instead, I'd get a 30-day return on Monday in Liverpool (£20), then on the way home, I'd get another 30-day return in Manchester (£20).
As long as the return tickets never got stamped, I'd re-use them, so I always had a valid ticket to travel. It helped that I was always on the first train, and the guard could not be bothered to check tickets.
On the way home, I was on the rush hour train, and they couldn't get up the train to check. It saved me thousands! This was before the barriers at most train stations, though, so it's probably a LOT harder to do this now.
50. The Candy Claw Machine Hack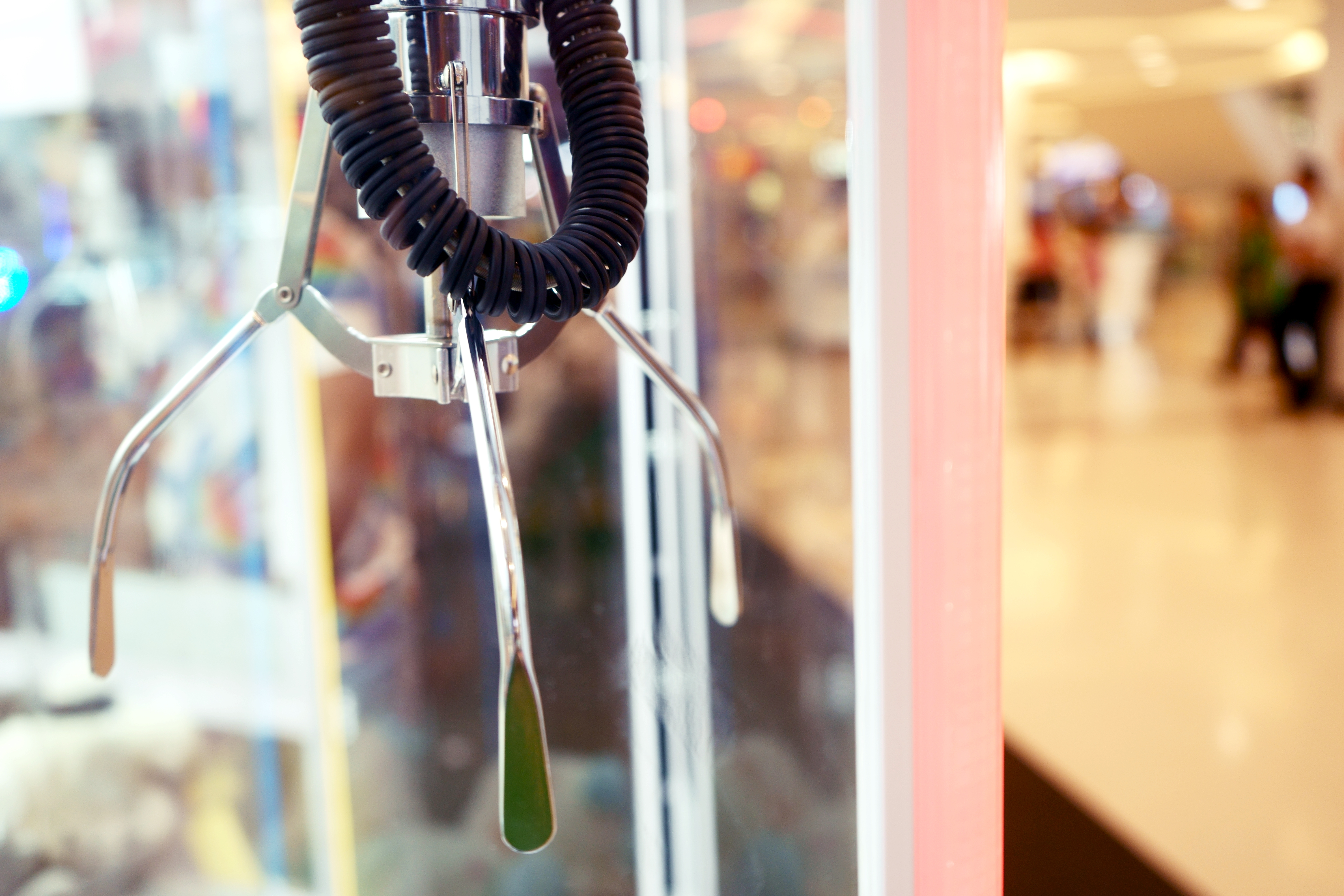 Close-up of a claw in a claw grabber machine | Source: Pexels
u/httphaimish: An Italian restaurant that my family loves had a candy claw machine we played with every time we went there.
But the trick to learn was that if the claw closed all the way, it thought that meant you didn't get anything and would let you play until you did get something.
This means we would go for individual items that would fit into the claw perfectly (one sucker, one laffy taffy) instead of trying to get a big lot all at once. That way, it wouldn't register the candy, and we could keep going.
We actually took so long once our parents made us leave before our turn was up, and we still left with handfuls of candy. The best part? IT ONLY COST A QUARTER! They no longer have that machine now.
51. The Jeans Day Passes
A boy in jeans | Source: Pexels
u/[deleted]: I went to a catholic school with uniforms. We got "jeans day" passes to wear. They were always different colors, including white.
I took one white pass to a copier, copied enough to fit one page, printed one full page of passes, and then printed mass stacks of pages. I made a lot of money selling them out.
52. Passing the Intelligence Test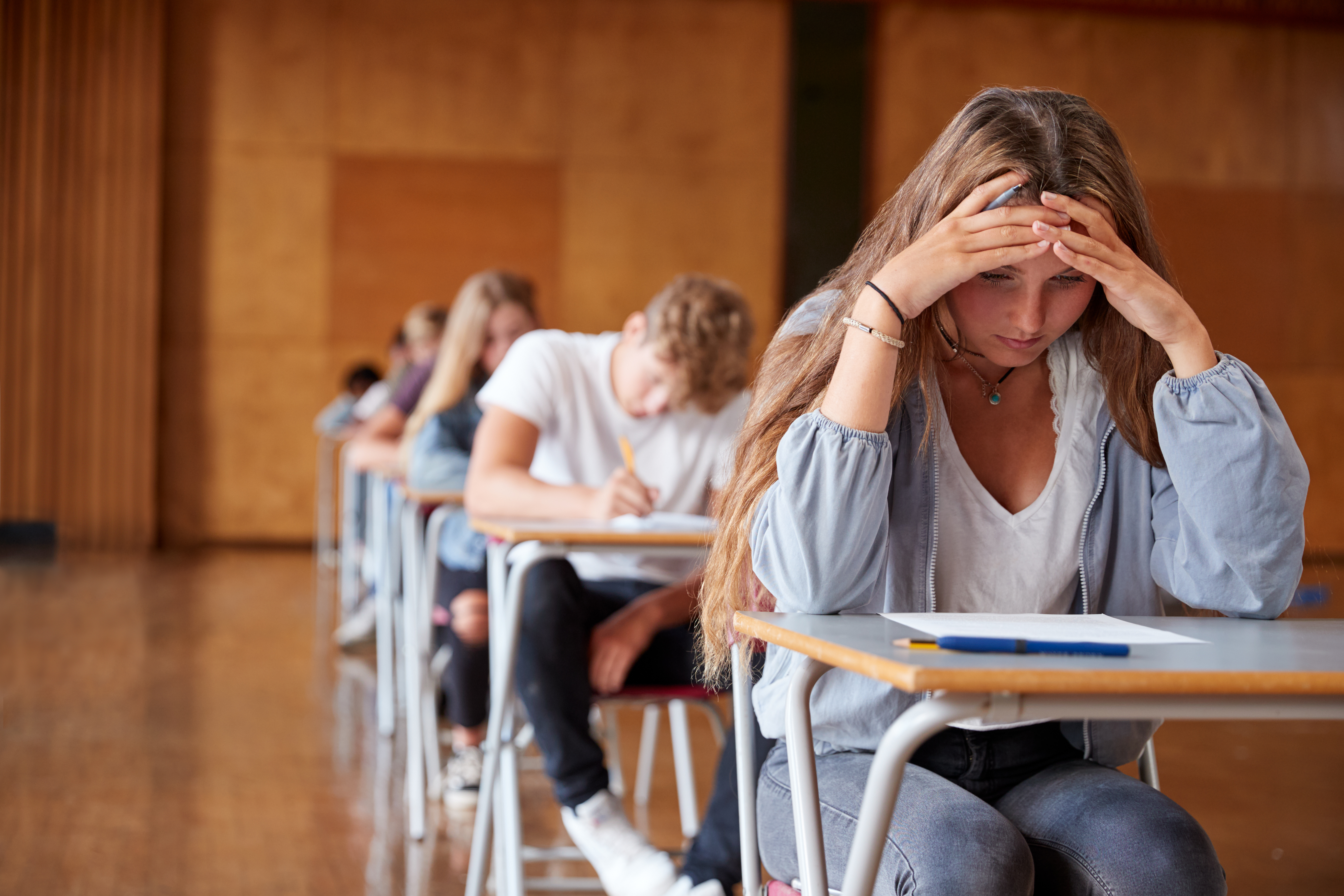 Students taking a test | Source: Shutterstock
u/TuningHammer: I applied for a summer job with the county in high school. Each applicant was asked to take an intelligence test as part of the "unbiased" application process.
The test consisted of about 80 questions. Each question had four to five line-drawings, and you had to put an X in the box next to the one that didn't belong. Pretty easy.
I noticed, though, that the test paper was in two parts: two sheets of paper that were attached back-to-back with a sheet of carbon paper in between.
I could peel the sheets apart and look inside: the second sheet just had a bunch of boxes printed on it, and I could see from the first few questions that I had answered that the Xs I had marked ended up in the printed boxes on the second sheet thanks to the carbon paper.
So, I did all of the questions with obvious answers, and if I was unsure, I just peeled the paper apart, noted where the box was printed on the second sheet, and ensured I got it right.
The second sheet only had boxes where the correct answers were supposed to go. Of course, I got 100%. I realized that you're pretty smart if you can cheat on an intelligence test.
53. The Loophole at My Workplace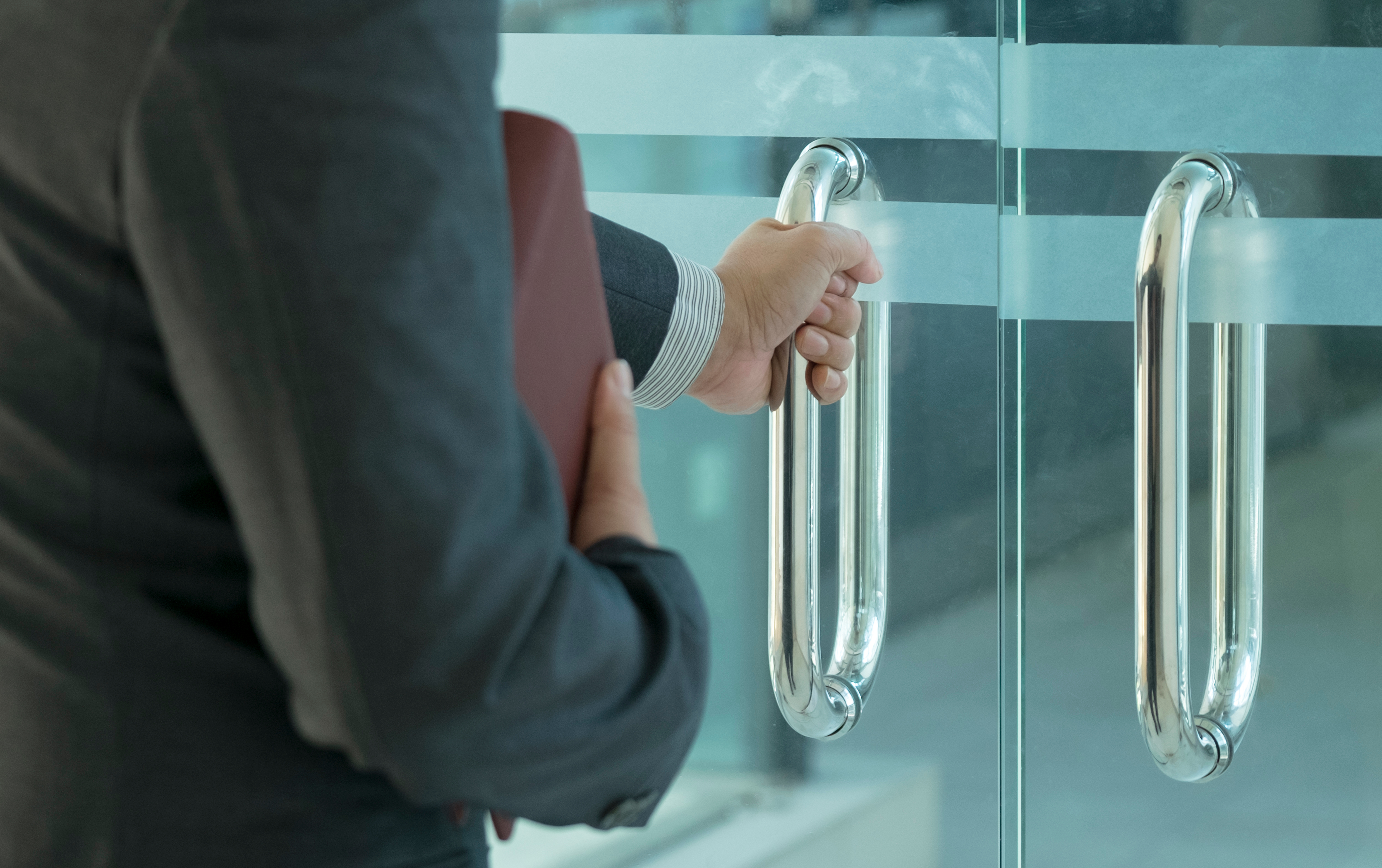 A person opening a glass door | Source: Shutterstock
u/Macabalony: My old job had a loophole about time. If you were scheduled for the 8 a.m. shift, you had seven minutes to arrive and be on time. If you came past the seven minutes, you were considered 15 minutes late.
Loophole: it worked the same for clocking out. If you stayed, helped for an extra seven minutes, and clocked out, you got an additional 15 minutes' worth of pay.
During my tenure there, I would always ask if people needed extra help and made sure I stayed past the seven minutes. This went on for an entire year. I got close to an additional 24 hours' worth of pay.
54. Getting Free Internet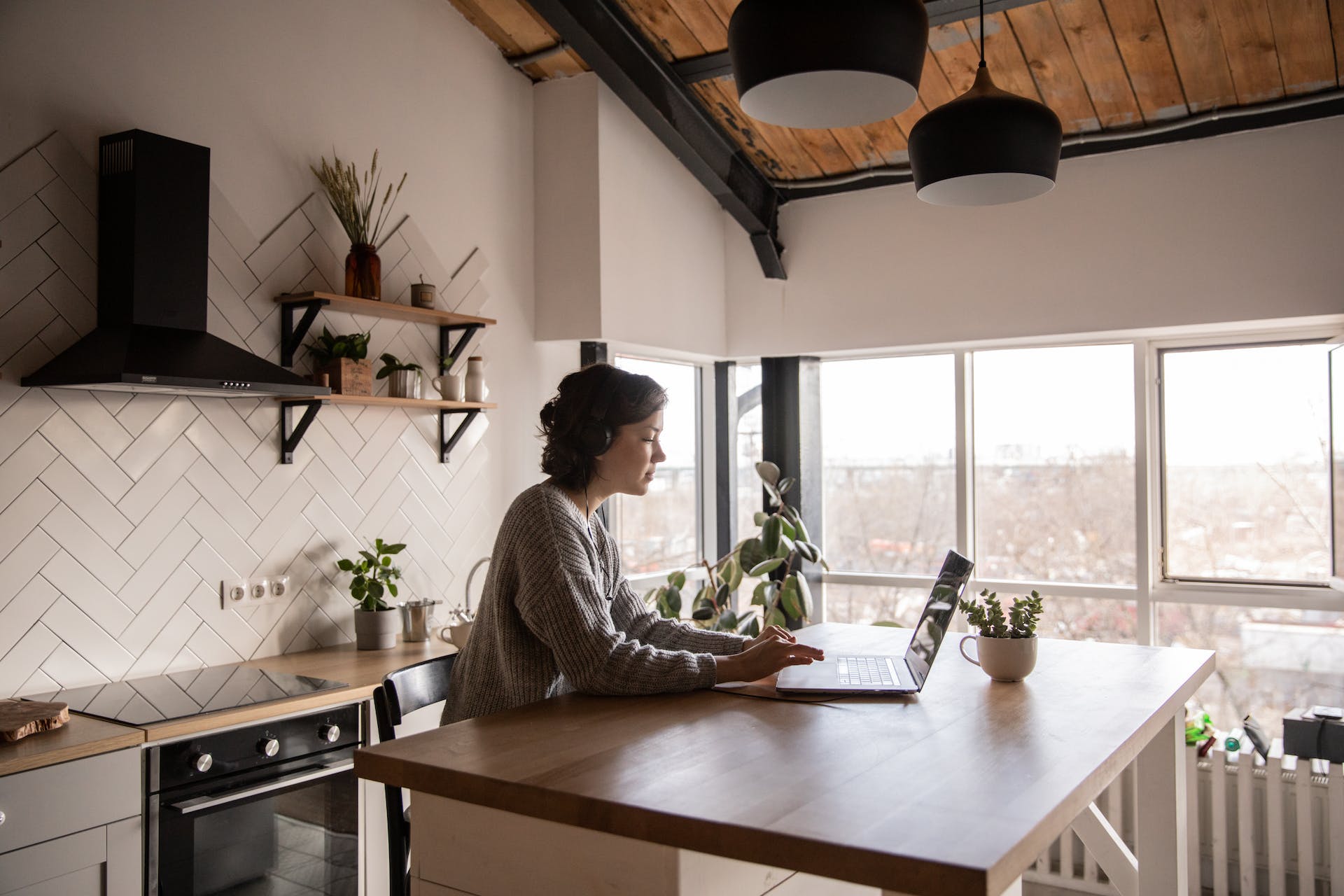 A woman using a laptop | Source: Pexels
u/tdasnowman: Free internet access during the early days of the internet. AOL—if you signed up for that free month, call to cancel, and they will give you a free month or two.
Cancel at the end of that period, then sign back up with a different checking or savings account. Repeat the same process.
By then, the original account would fall off their list of known accounts, so you could go back to that one. I got two years of free internet that way and got my mom permabanned from AOL.
55. The Magic Burger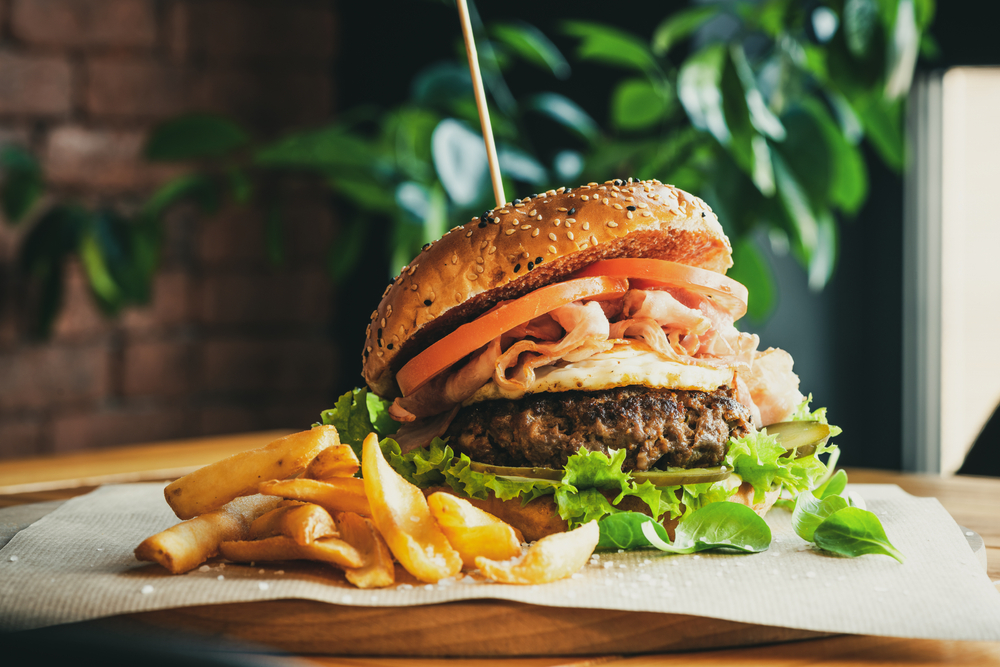 Burger | Shutterstock
My husband found a brilliant loophole at a fast-food restaurant, but when he got caught, the fallout was like a nuclear explosion.Husband: Ever heard of the 'buy one, get one free' deal at the joint on Blake?Me: Yeah, sure, what's the catch?
Husband: "They don't cap the sizes. So here's what I do: I snag the most monstrous, wallet-busting burger they've got, and then, for the freebie? The smallest one on the menu."Me, eyebrow raised: "Wait, you go for the little guy on the house?"
Husband, with the smirk of a man who's just beaten the system: Here's where it gets brilliant.For the free item, I take the tiny burger, which actually costs a buck less than the drink I want. I tell 'em to swap the burger for the drink. They've been doing it, no questions asked!"
However, last Tuesday, the manager caught wind of his little substitution stunt. He confronted my husband right there, with a queue of hangry customers as witnesses
These people shared the loopholes they discovered during their lives and explained how they took advantage of them. They saved money by getting many things for free. Did you ever find a loophole that helped you access stuff for free? We would love to know about your experience.
Subscribe if you like this story and want to receive our top stories!