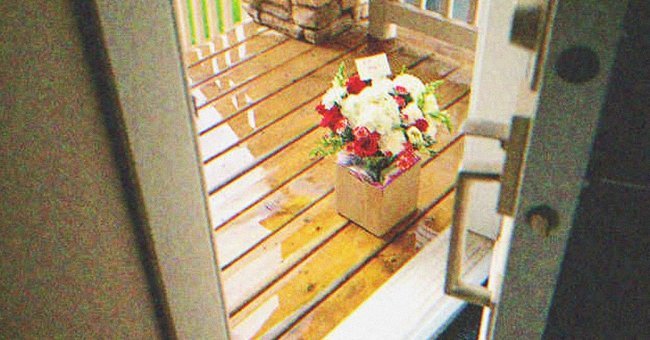 Shutterstock
Widow Discovers Flowers at Her Doorstep Every Week, Has No Idea Who Brought Them – Story of the Day

A couple of months after Samantha's husband Joshua died, she started to receive her favorite flowers on their doorstep every week. Working with her children and grandchildren, they set up a CCTV camera to find out who has been leaving them.
Samantha and Joshua Carson lived in a quiet street in San Jose, California. They've lived there for 50 years until Joshua's passing due to natural causes at the age of 85.
As she and Joshua were extremely close and were empty nesters since their children started having families of their own, she was absolutely heartbroken when he died. Luckily for her, her children lived close by and would visit often to keep her company.
Samantha and Joshua were parents to two daughters and a son. They all have families of their own and each has two children with their spouses. Before Joshua died, he was able to spend time with their very first great-grandchild.
The lovely couple lived a long and peaceful life, but a part of Samantha wished her husband didn't leave her so soon. She missed him terribly.
A couple of months after his death, she was surprised to see her favorite flowers on their front porch. She had just returned home from mass and was delighted. "Oh, how beautiful is this bouquet?" she thought to herself.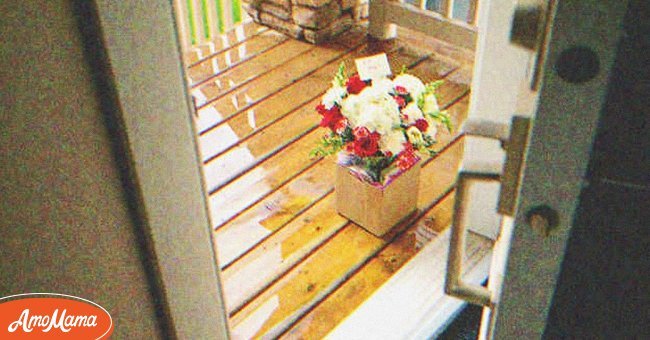 Someone kept leaving flowers for Samantha on her doorstep. | Photo: Shutterstock
Samantha then called each of her children to ask if they were the ones who sent it. All three of them said no, and so did her grandchildren.
After all the phone calls, no one could figure out who gave it. Then they started to think it was something Joshua planned before his passing. "You know mom, there are those movies where husbands instruct flower shops to send gifts to their wives after they die," her daughter hinted.
"Do you think your father would have done that?" Samantha asked, suddenly tearing up. It seems like something Joshua would do, she thought to herself.
So Samantha decided to call the flower shop that her late husband used to buy from. However, they informed her that they didn't have any pending orders with him.
Samantha's children told their mother to just enjoy the bouquet given to her. She let it pass, until the next Sunday, she received another one.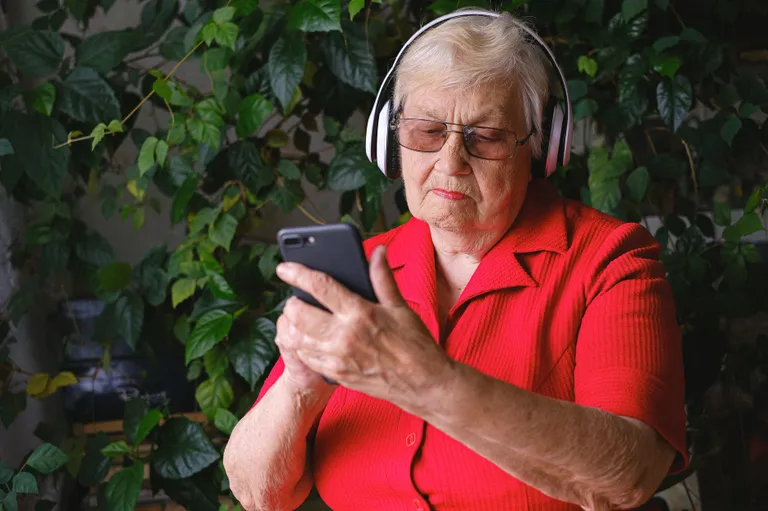 Samantha wondered if it was her children leaving flowers for her. | Photo: Pexels
"What if it's from a serial killer? What if someone's watching me?" Samantha said, suddenly frightened. Her daughter Millie couldn't help but laugh.
"Mom, you watch way too many shows. Just enjoy the flowers," she said. Samantha did enjoy the flowers, but she really wanted to find out who they were from. So her grandchildren purchased a CCTV camera for her front door to get to the bottom of it.
Sticking to the same schedule, a man climbed the porch before leaving quickly. "Grandma, it's a young man. He looks to be my age," Samantha's granddaughter Claire said.
"Maybe he's the delivery man? But he isn't wearing a uniform. Let's see if it's the same person next week," she said. It turned out to be the same man every Sunday. One day, Samantha couldn't help but talk to him. With her was her daughter Millie and her granddaughter, Claire.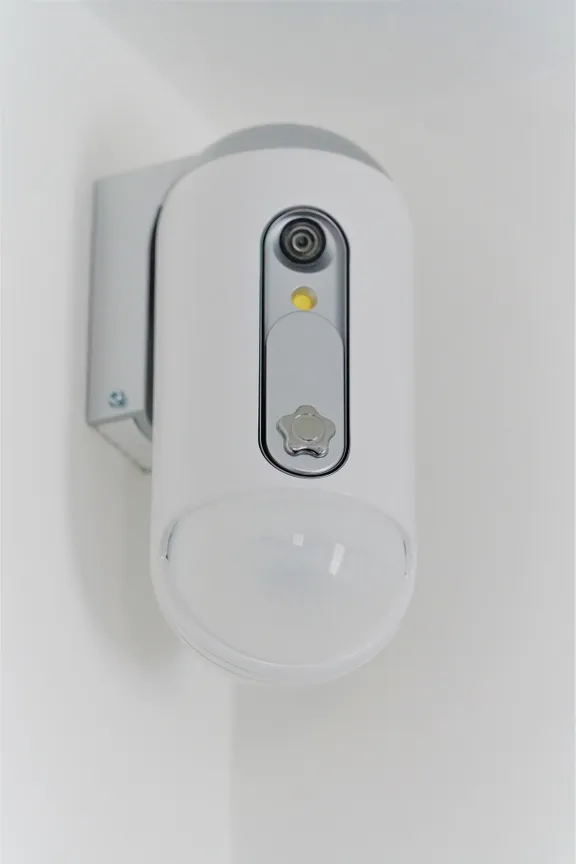 Samantha's granddaughter Claire decided to buy her a CCTV camera. | Photo: Pexels
They watched the CCTV footage, waiting for the mysterious man to arrive. When he did, Millie opened the door, but the man ran away. Luckily, she was able to catch him.
Millie brought the young man into the house, and Samantha proceeded to ask questions. "Who are you? Why have you been delivering flowers to me every weekend?"
"Well, I'm sorry Mrs. Carson. This might come as a complete shock to you, but your husband was my grandfather," the man said.
"You better watch your mouth, young man.. how can we have a nephew we don't know about?" Millie asked, suddenly alarmed that they brought a complete stranger into their home.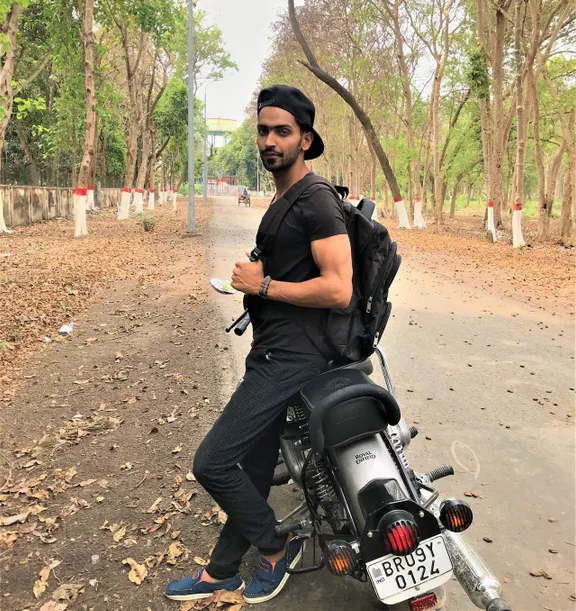 They discovered that it was a young man leaving the flowers for Samantha. | Photo: Pexels
"It's true. I'm sorry, I know it might be heartbreaking to find out now. But right before you got married to grandpa, he had an affair. My grandmother didn't know she was pregnant until a couple of months later. You were already starting your family then. She raised my mom alone, but then I reached out to grandpa a couple of years ago," he explained.
Samantha's heart sank as she listened to the boy's story. However, she knew he was telling the truth because he looked a lot like Joshua. "You do look a lot like Joshua," she said silently. She then proceeded to ask if his grandmother was still alive, as Samantha had a couple of questions.
"My grandmother and my mom, they died when I turned 20. They were in a car accident together. That's the reason why I decided to search for grandpa. I don't have any family left, and he was my only living family member left," the boy, whose name was Bryan, shared.
"I'm sorry to hear that. I am glad you got to meet Joshua. At the end of the day, you are family, and family was all that mattered to him. This will be shocking news to tell the family, but I am sure your other aunt and uncle would like to meet you," Samantha said.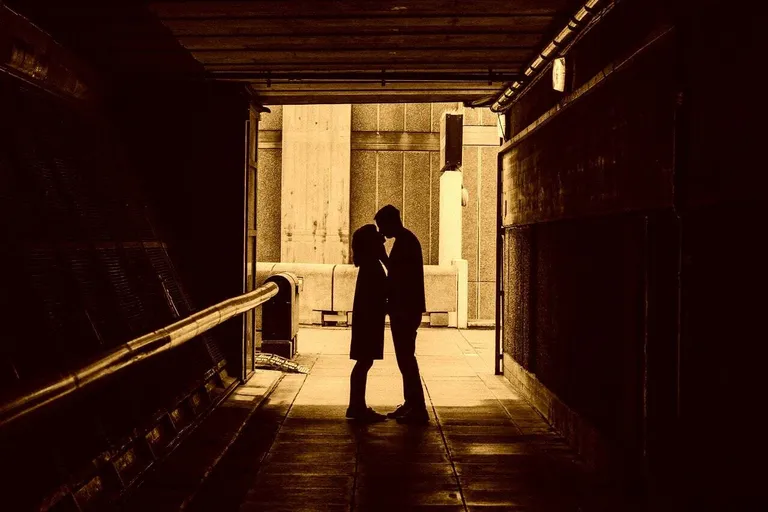 Joshua had an affair before his marriage to Samantha. | Photo: Pexels
Although Samantha was hurt by Joshua's affair, she found comfort knowing they spent a good life together. She asked her family to welcome Bryan as a part of their family, as well as his wife and their toddler boy.
"Mom, how are you okay with any of this?" Millie asked her mother. Samantha put a reassuring arm on her shoulder, smiling.
"Sweetheart, life is too short to hold any grudges. I might have gotten mad if I found out about this years ago, but now, I'd like to focus on living my life to the fullest. I now have three more people to love," she explained.
While it took a while for Bryan's aunts and uncles to get along with him, he started to form close bonds with his cousins. Samantha and Bryan also shared a close bond, and he continued to bring her flowers every Sunday.
What can we learn from this story?
Time heals all wounds. Learning about an affair is never easy. However, instead of dwelling on the past and sulking, Samantha chose to see how good of a life she lived with Joshua. She welcomed Bryan and his family knowing it was what Joshua would have wanted.
Secrets should not be kept from your spouse. Joshua should have been transparent about meeting his grandson when he was still alive. That way, Samantha and the rest of the family would not have been shocked after Bryan suddenly started leaving flowers.
Share this story with your friends. It might brighten their day and inspire them.
Did you enjoy this story? You might like this one about an old man who found a homeless girl visiting his wife's grave.
This account is inspired by our reader's story and written by a professional writer. Any resemblance to actual names or locations is purely coincidental. All images are for illustration purposes only. Share your story with us; maybe it will change someone's life. If you would like to share your story, please send it to info@amomama.com. 
Subscribe if you like this story and want to receive our top stories!