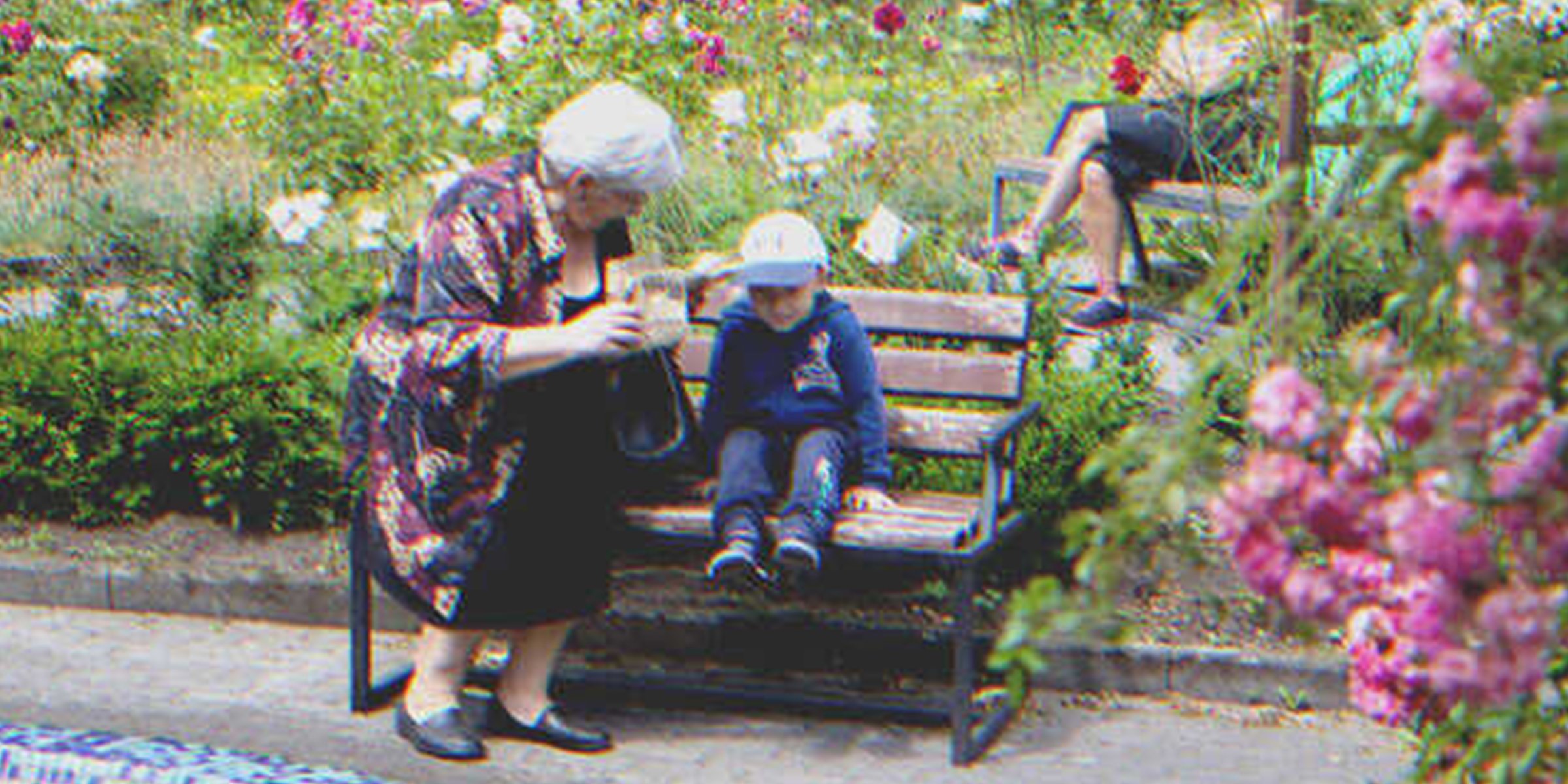 Shutterstock
Old Lady Sees Boy Sitting in Park Unattended for Hours, Gets Emotional as She Recognizes His Face — Story of the Day

After being busy reading her book the entire afternoon at a park, an old woman realizes a boy sitting across from her had been left unattended for hours. She decided to approach him, only to realize that he looked like someone she knew.
A retired senior citizen, Olivia spent most of her time reading books at the park, as she enjoyed the fresh air and found joy in the little things she'd see there, such as couples on picnics, kids playing with their parents, and dog owners jogging with their furry friends.
One day, she noticed a little boy sitting on a bench opposite her, all alone. She paid little attention to him as she was so invested in the book she was reading.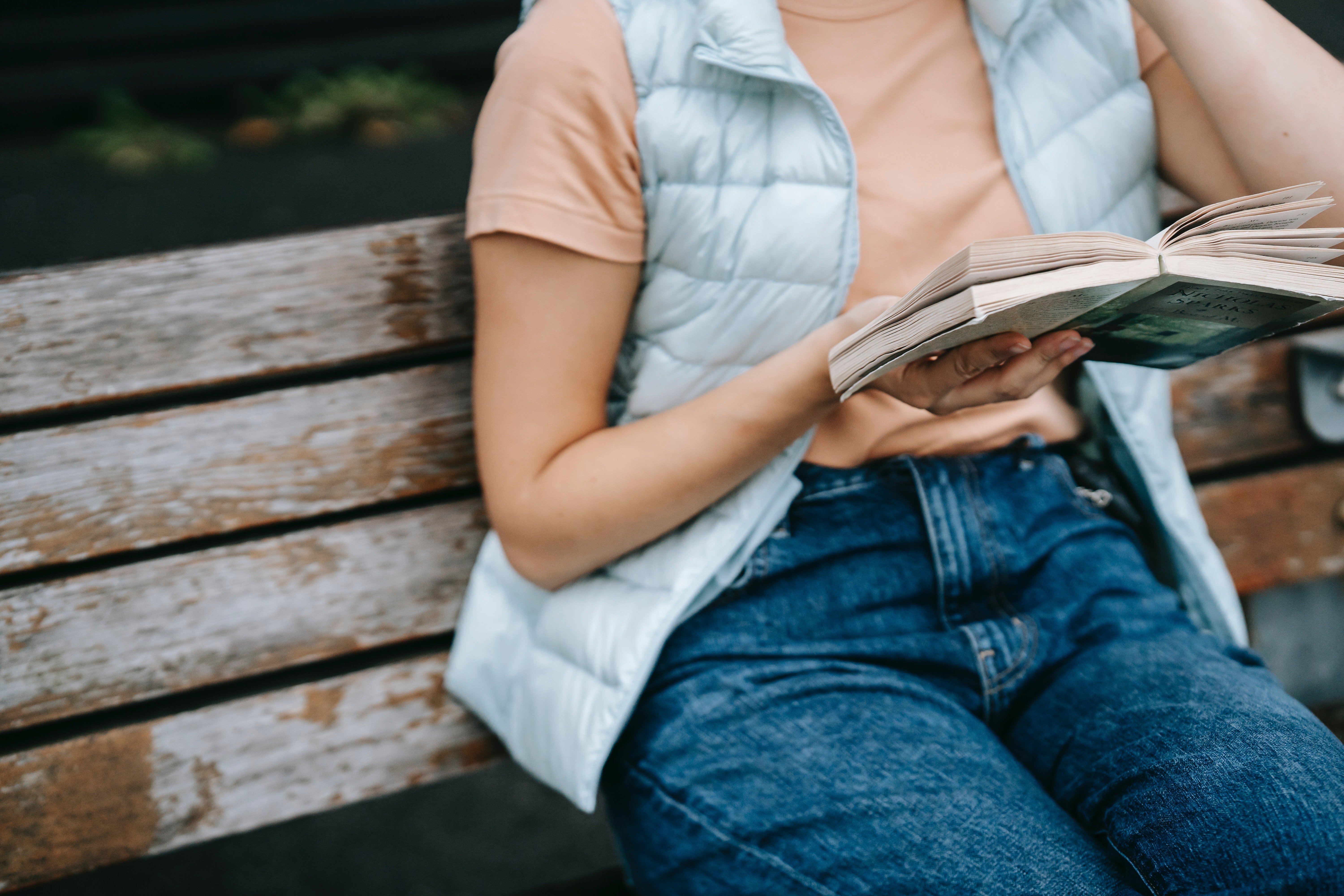 Olivia was busy reading a book that she did not notice Jacob sitting in the same spot for hours. | Source: Pexels
A couple of hours passed, and Olivia was ready to head home. She had finished her book and was thinking of what to prepare for her dinner.
As she was about to leave, she realized that the same boy was still sitting on the bench, without adult supervision. It was about to get dark, so she decided to approach him to see whether or not he was waiting for someone.
"Young man, where are your parents? Are you going to stay here alone until dark?" she asked.
The boy looked up at her and nodded. "My mother is working. She asked me to wait for her right here," he replied.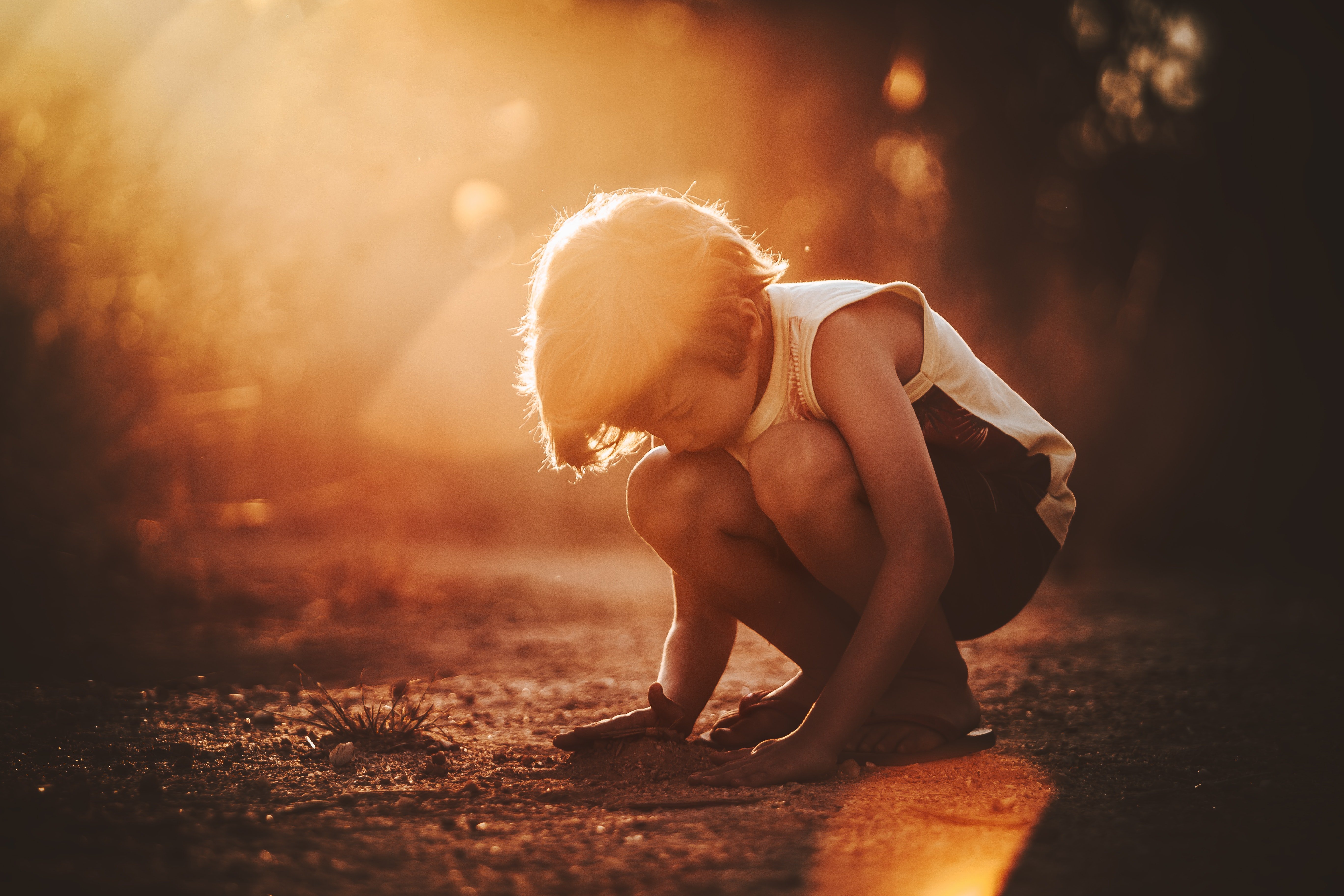 Jacob learned to keep himself busy while waiting for his mother. | Source: Pexels
Olivia was surprised to see the boy's face. He looked extremely familiar – his light brown hair, the freckles, and his gray eyes – she knew only one other person who had the exact same features.
"What is your mother's name? And yours?" Olivia asked the boy, who had closed the book he was reading to speak to her properly.
"My mom's name is Sarah, and my name is Jacob. How about you?" he asked Olivia.
Olivia put a hand over her mouth, surprised after hearing the boy's name. She knew he looked familiar, and she now realized she was not mistaken and that her gut feeling was right.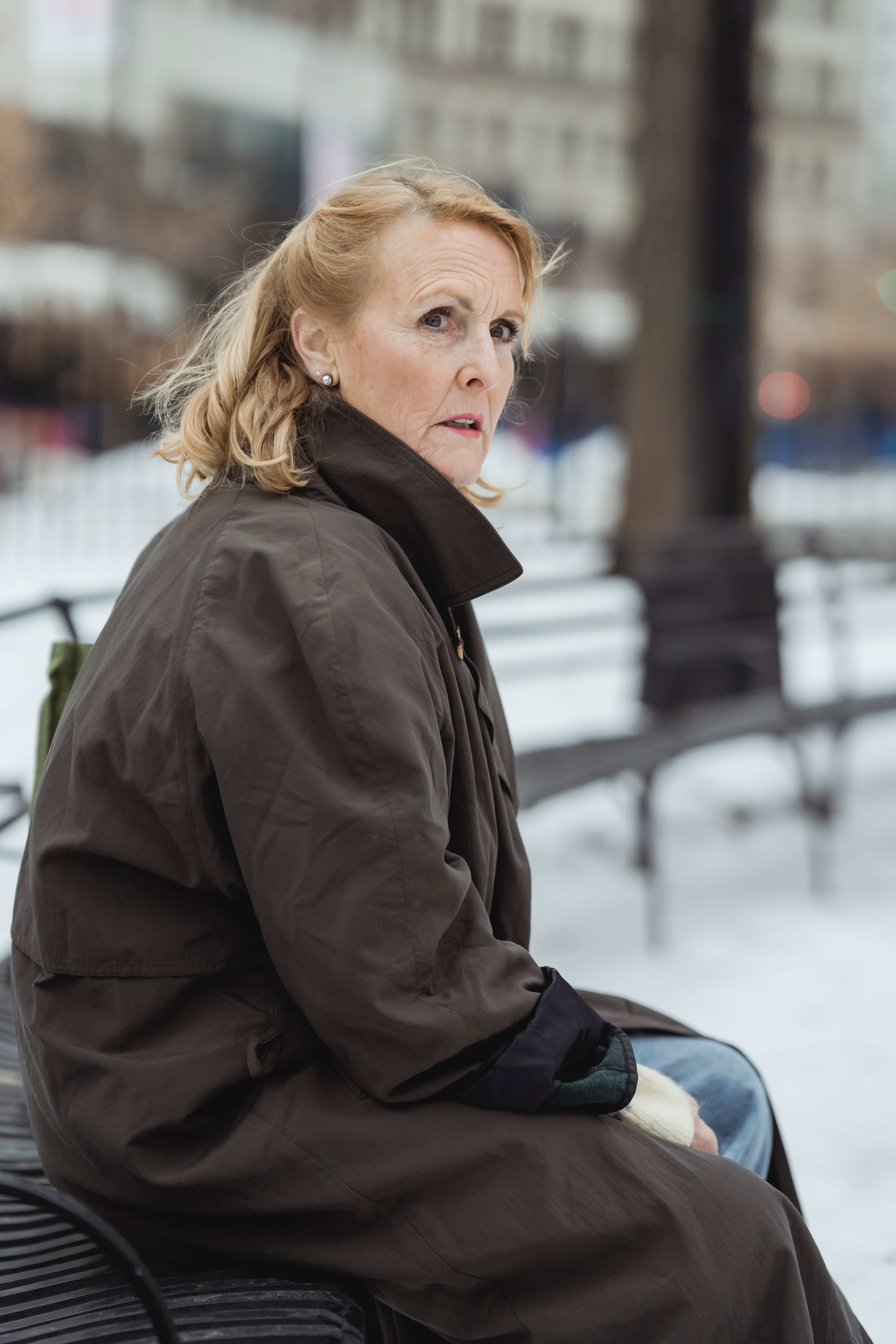 Olivia was surprised to see the boy's face. | Source: Pexels
"I don't think you should be out here alone in the dark, Jacob. It's not safe. How about I wait with you?" Olivia smiled, sitting beside the young boy.
He nodded, pleased at the idea of having company while waiting. "Thank you, ma'am," he said, taking a small water jug out of his bag to take a sip.
"Are you hungry?" Olivia decided to ask the boy. He nodded again, saying he hadn't eaten since their lunch break at school, so Olivia took him to the hotdog stand at the park, where they enjoyed some hotdog sandwiches and pretzels together.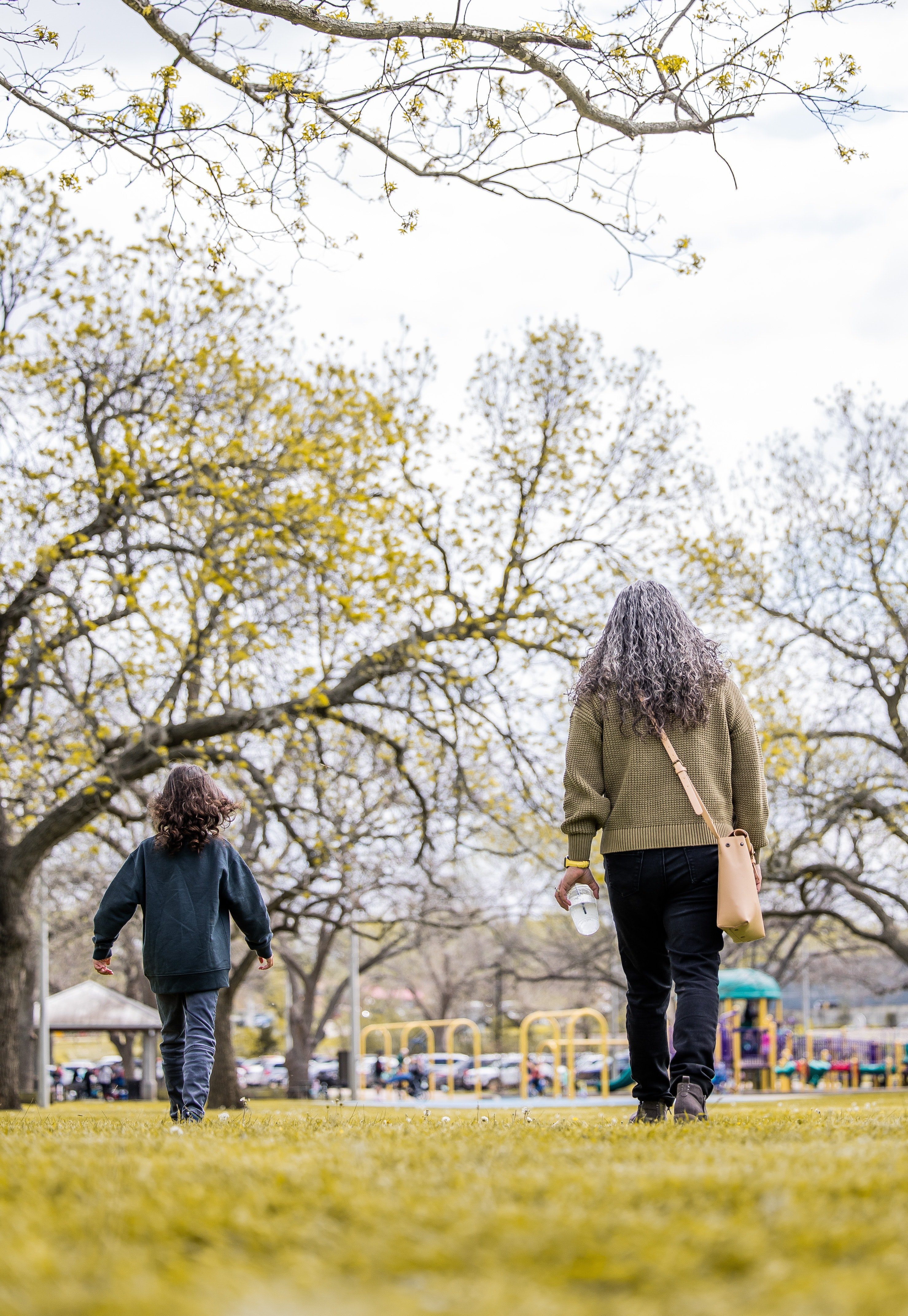 Olivia decided to keep Jacob company at the park. | Source: Pexels
Olivia and Jacob got to know each other, sharing their interests. They discovered that they both liked reading books and were fond of animals.
Before she knew it, it was already 6:00 p.m. and Jacob said his mother should be arriving soon. They went back to the bench where Jacob sat and waited.
After a couple of minutes, a petite woman with the same light brown hair, freckles, and gray eyes as the young boy stood before them. As Olivia and the woman locked eyes, Olivia could feel tears streaming down her face.
"I knew it'd be you, my dear Sarah," she said.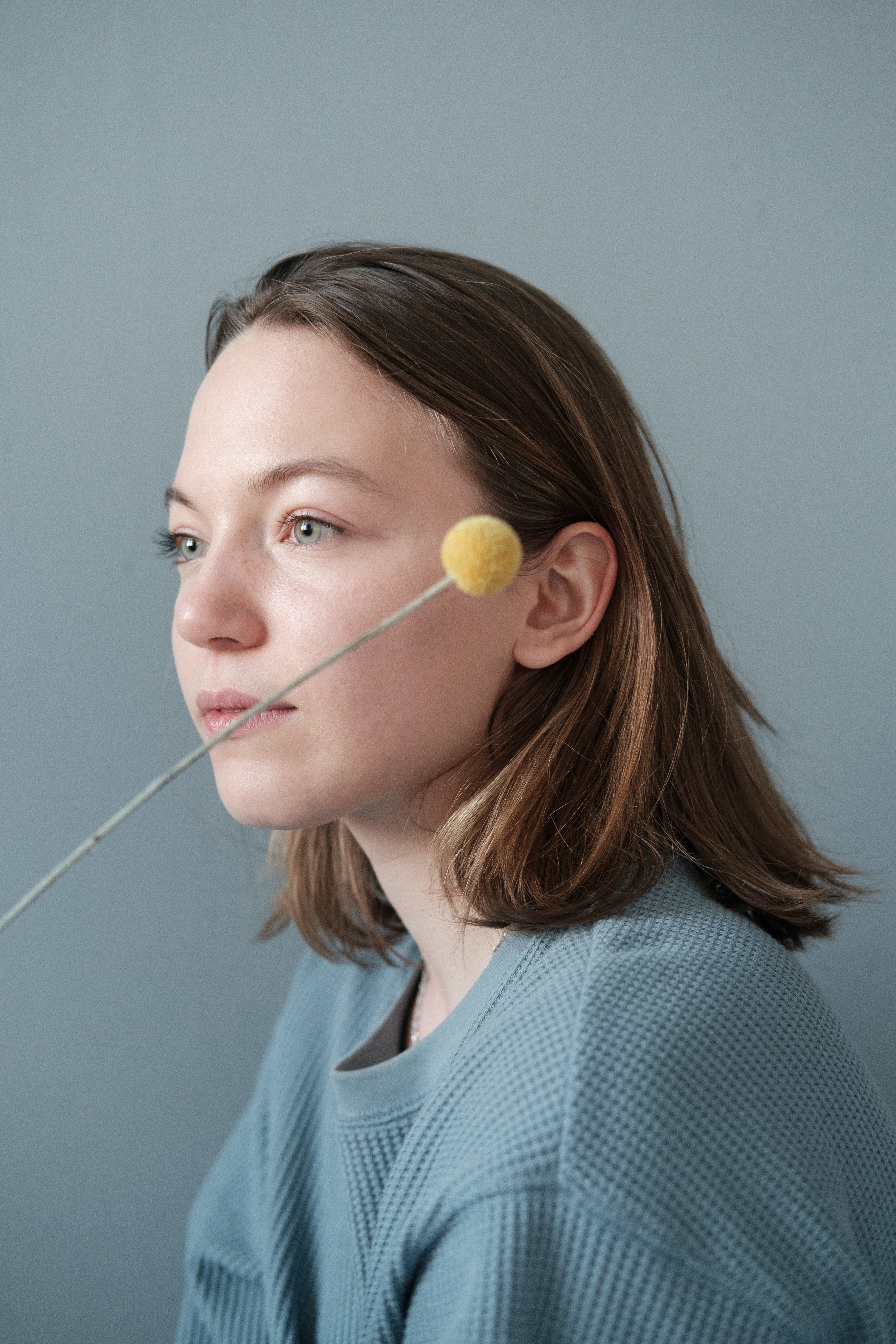 Olivia recognized Sarah instantly because of her distinct features. | Source: Pexels
"Olivia?!" the woman said, surprised. "How have you been?"
"I'm doing fine, dear. How about you? It's so good to see you. I never thought I'd see you again," Olivia told the woman.
"You know each other, mom? This kind woman stayed with me because she saw me waiting for you alone," Jacob interjected.
Sarah nodded her head, her eyes filling with tears. "If I could turn back time, I would go back to the time we last saw each other, Olivia. I really would."
"I was wrong about not needing a family, Olivia. I'm happy I have a family in Jacob, but it would have been nice to grow up under your care."
"That's alright, sweetheart. I'm happy to see you as a mother now. This sweet little boy is kind and respectful," Olivia said, tapping Jacob's head.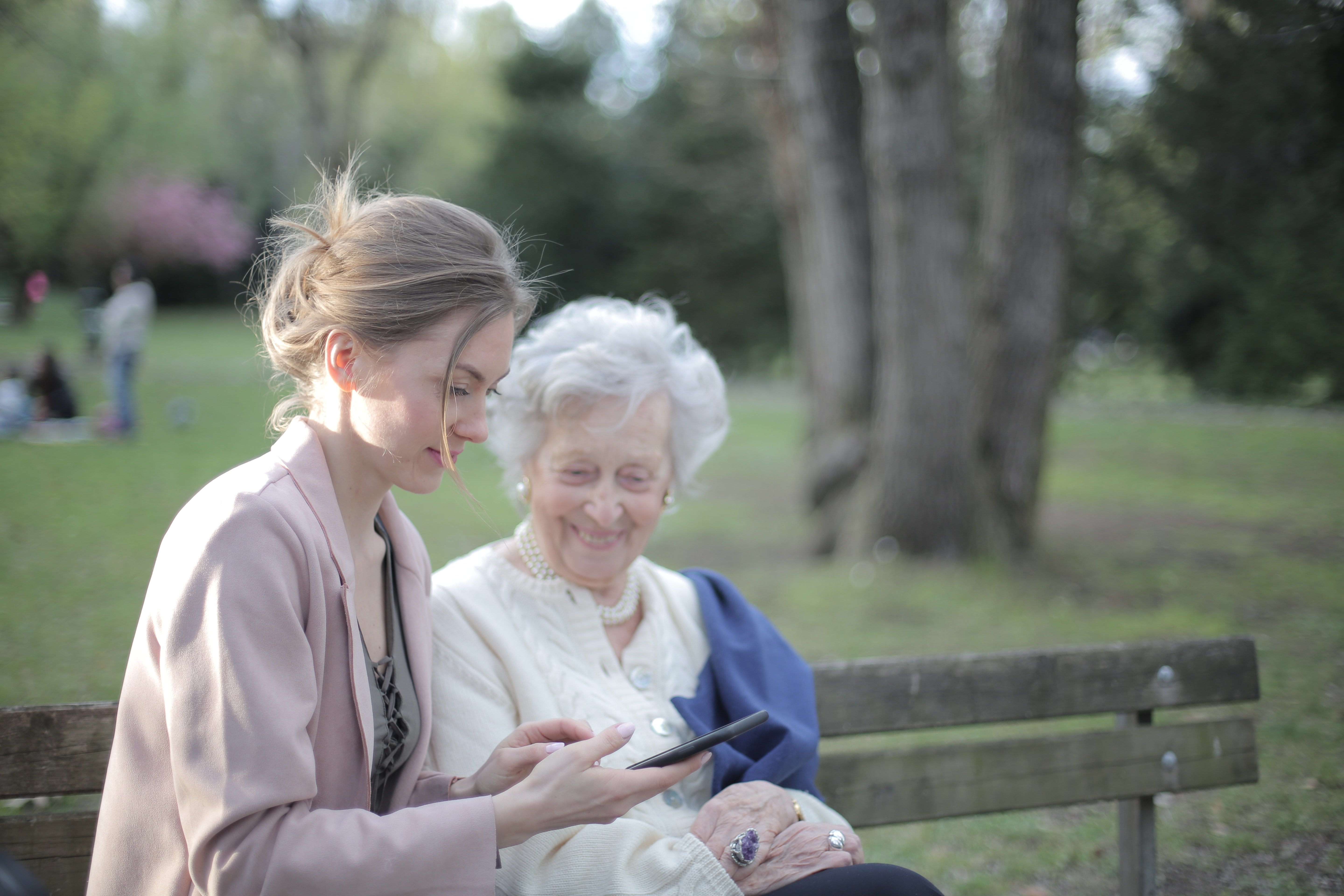 Jacob was surprised to learn that Olivia and Sarah knew each other. | Source: Pexels
Curious about the adult conversation Olivia and Sarah were having, Jacob, decided to ask the question again. "How do you two know each other?"
Olivia smiled. "That's a long story. Are you two waiting for anybody else? Would you like to have dinner with me? I live right across the park," she offered.
Jacob looked at his mom excitedly. "Can we have dinner with her, mom? Please?" he asked.
Sarah nodded her head. "It's just the two of us. We live in a trailer park a couple of blocks away. Thank you for inviting us over for dinner. It would be nice to catch up with you."
The three of them walked towards Olivia's house, where Olivia prepared them a delicious dinner of spaghetti and meatballs. Sarah's heart melted as Olivia served her a plate.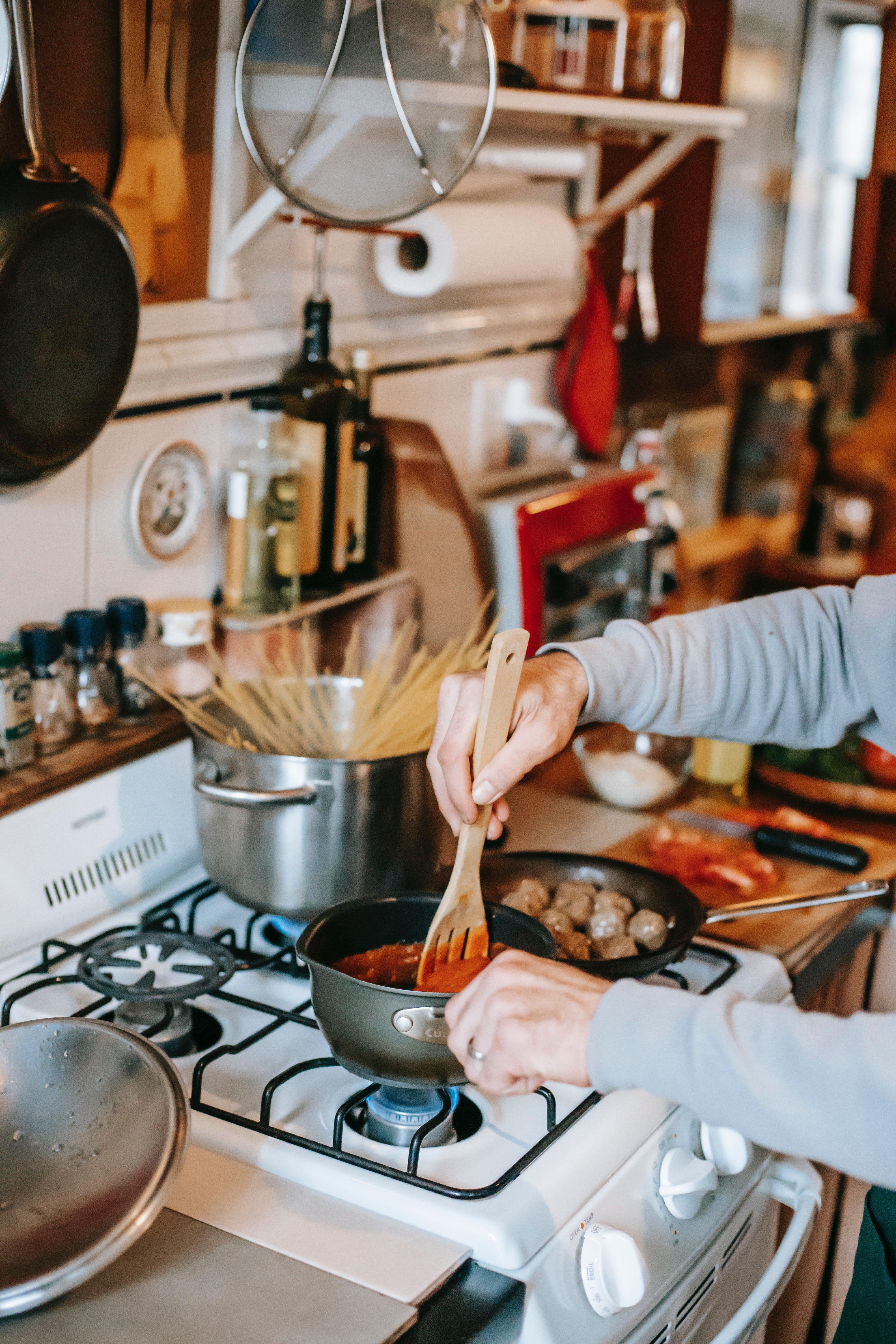 Olivia prepared spaghetti and meatballs, Sarah's favorite childhood meal. | Source: Pexels
"This was my favorite growing up. I can't believe I get to have it for dinner again," she said. "Olivia used to make me a bowl of spaghetti and meatballs whenever I felt sad, son. It's the best! You'll like it."
Then Sarah decided to tell Jacob the story of how she and Olivia knew each other. "Son, Olivia used to work at the orphanage where I used to stay. Remember what mom said? That I lived in a home with many other children?" she asked her son, and he nodded.
"You see, when mom was about 16, I ran away from that orphanage because I fell in love with someone – your dad. I was so blinded by that love that I thought I knew what it meant. I told everyone I didn't need a family, for as long as I had your dad," she explained.
"I remember, every time someone would talk about adoption, I would always say 'I don't need a family! My boyfriend Sam can take care of me.'"
"But dad left us," the boy said sadly. Sarah nodded.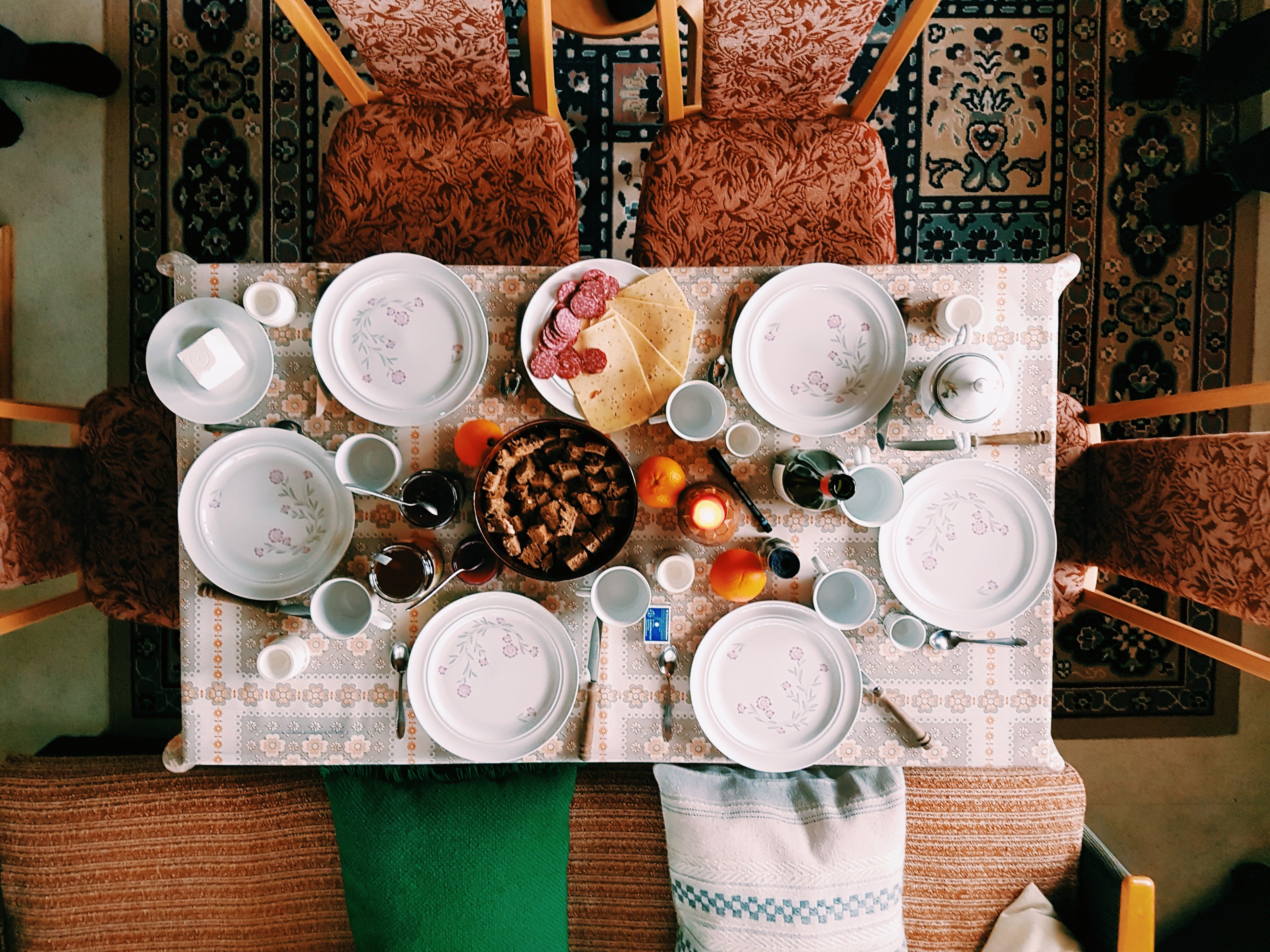 Sarah began to explain the story of how she and Olivia knew each other. | Source: Pexels
"Yes, but dad left us. Olivia here wanted to adopt mom when she was in the orphanage. She was the best guardian I've ever had – she braided my hair, brought me home-cooked spaghetti and meatballs, and taught me how to sing," Sarah shared, smiling at Olivia in the process.
"You were the daughter I never had," Olivia agreed. "But that's alright, dear. Life throws us curveballs that are meant to be in our paths. If I adopted you, you might not have had Jacob here, and I'm sure he's your greatest blessing."
"He is my greatest blessing. Life is hard, and I work two jobs to be able to support him, but I wouldn't have it any other way. He's my life now," Sarah said, giving her son a kiss on the forehead as he devoured his plate of spaghetti.
Jacob smiled, appreciating his mom. "I love you, mom, but right now, I love this bowl of spaghetti a lot, too! You're right, it's delicious!" he said innocently.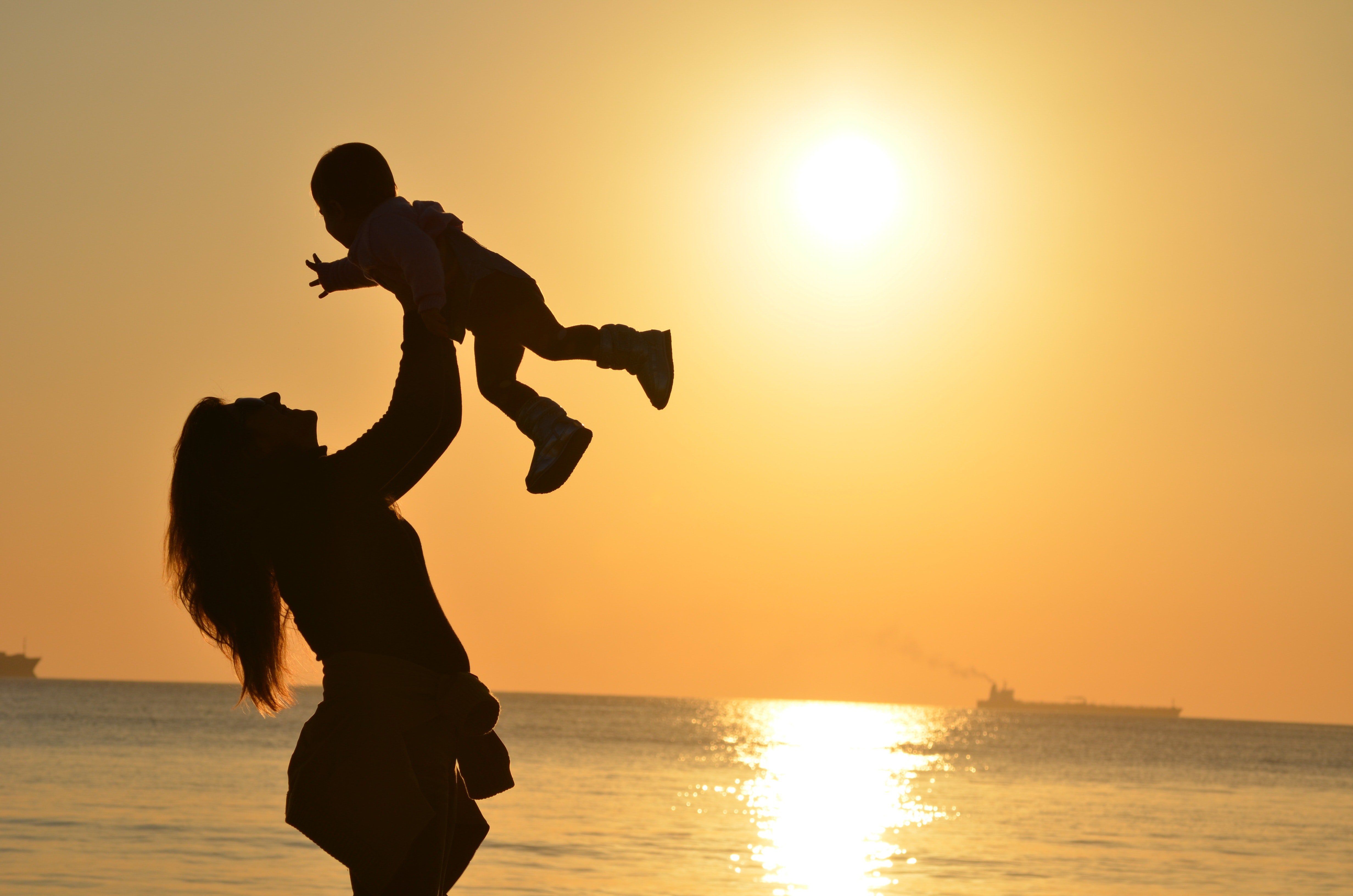 Sarah considers having Jacob one of her greatest blessings. | Source: Pexels
Olivia was proud of how Sarah turned out. She was a mature woman who made the most out of what life gave her. Likewise, Sarah was glad to have crossed paths again with Olivia, whom she always saw as someone special in her life.
"I was wrong about not needing a family, Olivia. I'm happy I have a family in Jacob, but it would have been nice to grow up under your care. I have always seen you as the mother I never had," Sarah admitted.
Sarah revealed that her boyfriend, Sam, had left her for another woman. Since then, she's had to work extra to pay for their rent, utilities, and other basic needs.
Hearing the struggles that Sarah and Jacob were currently experiencing, Olivia didn't hesitate to do something she's always wanted to do: take Sarah in.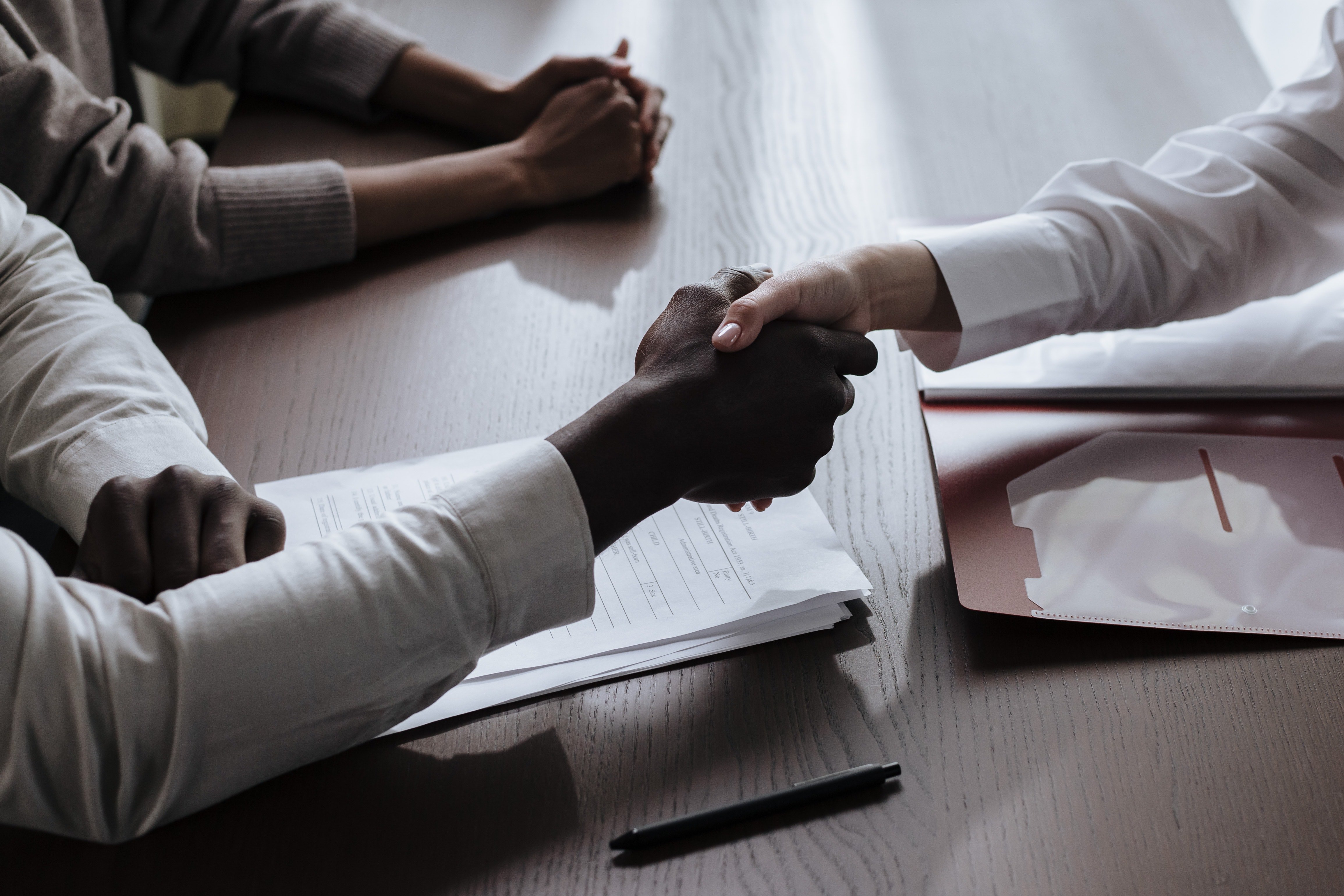 Olivia decided to officially adopt Sarah as her daughter. | Source: Pexels
"If you'd have me, I would love to adopt you as my own daughter and have you live with me. I live alone, and there's plenty of room for you here in my home," she said.
Sarah couldn't help but cry hearing this. She felt as if she didn't deserve Olivia's kindness, especially after running away from her the first time she offered to adopt her as a young teenager.
"It would be the greatest honor and blessing to be your daughter, Olivia. Jacob would be lucky to have you as a grandmother, too," she said, embracing Olivia.
That night, Olivia couldn't help but think that God gave her a chance to fulfill her wishes of having a daughter through Sarah. Although it took years for their story to go full circle, she enabled a fresh new start for herself, for Sarah, and for Jacob as one happy family.
What can we learn from this story?
It's never too late for a fresh start. Sarah thought that Jacob was her only family until she crossed paths with Olivia again. Olivia did not hesitate to adopt Sarah, something she's always wanted to do. In the end, all three of them got a fresh start and a happy family that loved, cared for, and supported one another even if it took a while for them to reach that point.
Family doesn't always mean blood. Because Sarah grew up in an orphanage, the idea of having a family was something that did not interest her. In fact, it caused her to elope and have a child with a man who did not love her genuinely. However, Olivia showed her that the love and care she felt for Sarah was pure, and that she was willing and happy to become Sarah's family, even after all those years.
Share this story with your loved ones. It might inspire them and make their day.
If you liked this story, you might like this one about a young mother who asked an elderly couple to babysit her child at the park, only to disappear and never return.
This account is inspired by our reader's story and written by a professional writer. Any resemblance to actual names or locations is purely coincidental. All images are for illustration purposes only. Share your story with us; maybe it will change someone's life. If you would like to share your story, please send it to info@amomama.com.
Subscribe if you like this story and want to receive our top stories!