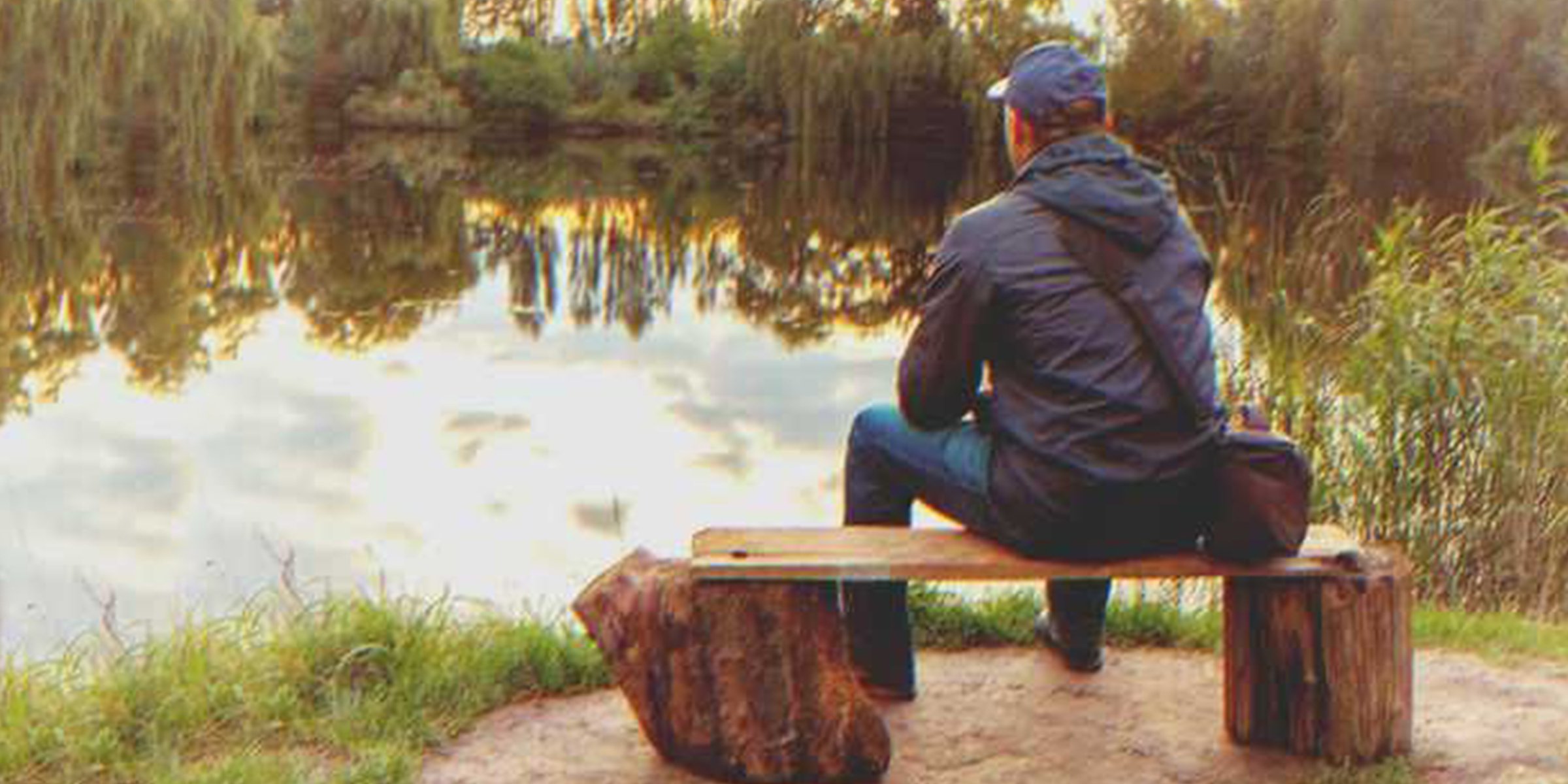 Shutterstock
Man Fails to Find True Love His Whole Life, Marries a Month after Mom Advices Him to Read Bible – Story of the Day

A man who never found true love his entire life read the Holy Bible one day. After reading one of the verses, he witnessed a miracle unfold and married the woman of his dreams a month later.
Adam wanted to live a normal life like his friends, but it crushed him every time he attended a close friend's bachelor party.
"Hey, Ad! So, when will we be throwing you a stag party?" one of his friends joked the last time he attended one.
Deep inside, Adam was shattered. He was 36, handsome, and rich but had yet to find love and settle down. It's been tough, especially after the painful break-up he went through 8 years ago...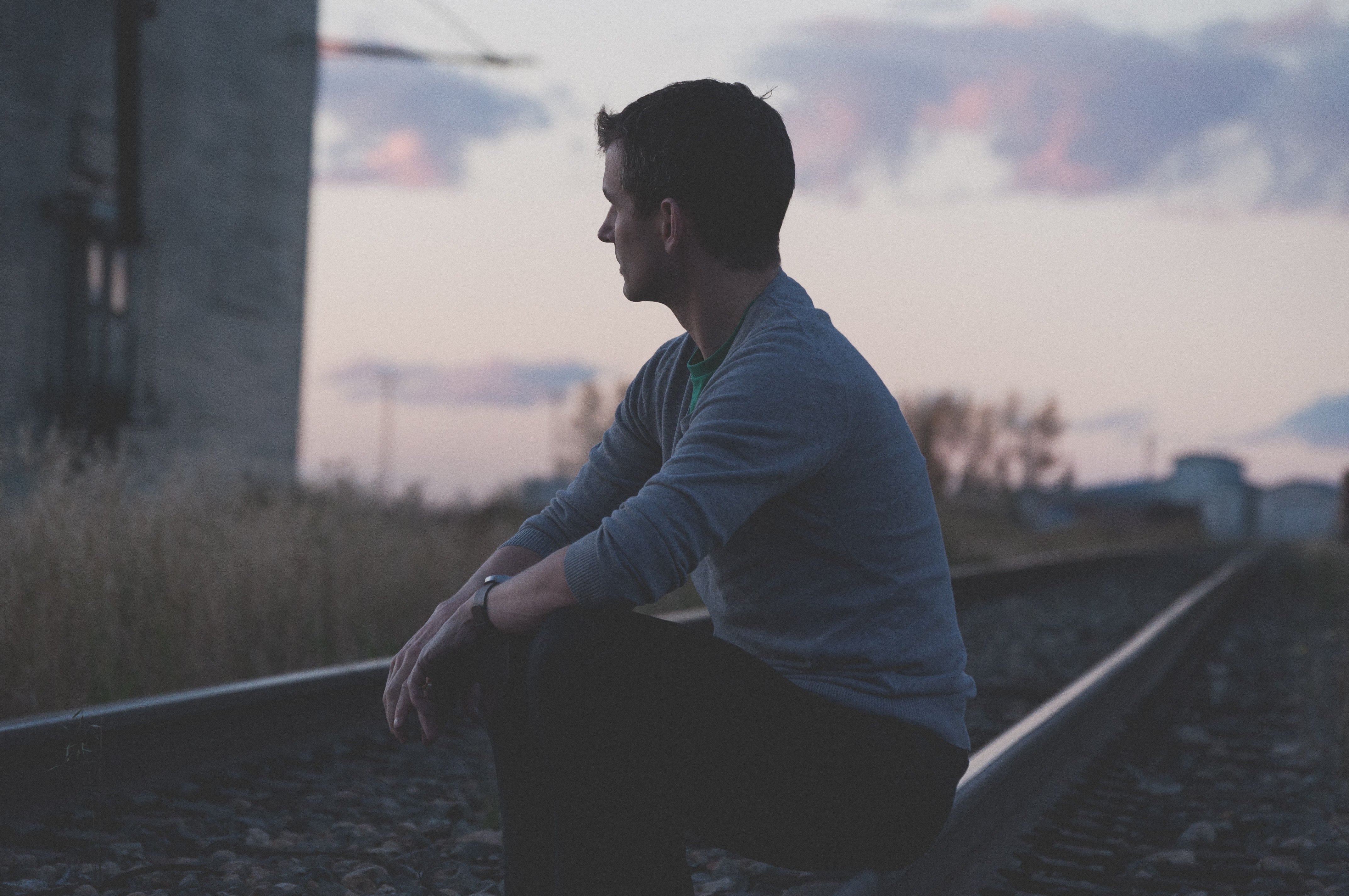 For 18 years, Adam struggled to find true love. | Source: Unsplash
Adam had met Mirabel in high school. The couple dated like crazy for two years until that fateful day when Mirabel called off their relationship.
"I'm sorry, but my parents disapprove of us" were the parting words Adam heard from her after their graduation.
As it turned out, Mirabel had planned to leave the U.S. and move to another country. She was pregnant with another man's child and intended to marry him. The break-up and Mirabel's infidelity jolted Adam to his core, and it has been difficult for him to trust another woman since then.
Although he met several amazing women over the last decade, Adam was never pleased. Then he met Sophia in his new office. She liked Adam, but Adam was reluctant to date her until his friends urged him, and he finally agreed.
Still, he was careful to test Sophia before engaging in a committed relationship with her. He took her to a huge mall on their first date.
Adam wanted to test Sophia before committing to a relationship with her. | Source: Unsplash
"Hey, here, take my card and buy all that you want," Adam told her, handing out his credit card.
He hoped Sophia would turn it down, but it was unsurprising when Sophia happily accepted his offer and went to numerous stores to find something. But she wasn't satisfied with anything and didn't buy a pin.
"Is this happening for real? Is God guiding me to find my true love? Who is she?"
Adam thought it was strange, and when he asked her, she insisted he take her to another mall she regularly visited out of town. When Adam pressed her for reasons, she just bragged that she wanted to show off her handsome boyfriend to all her friends.
"And I want to show them how much my guy is capable of spending!" she joked.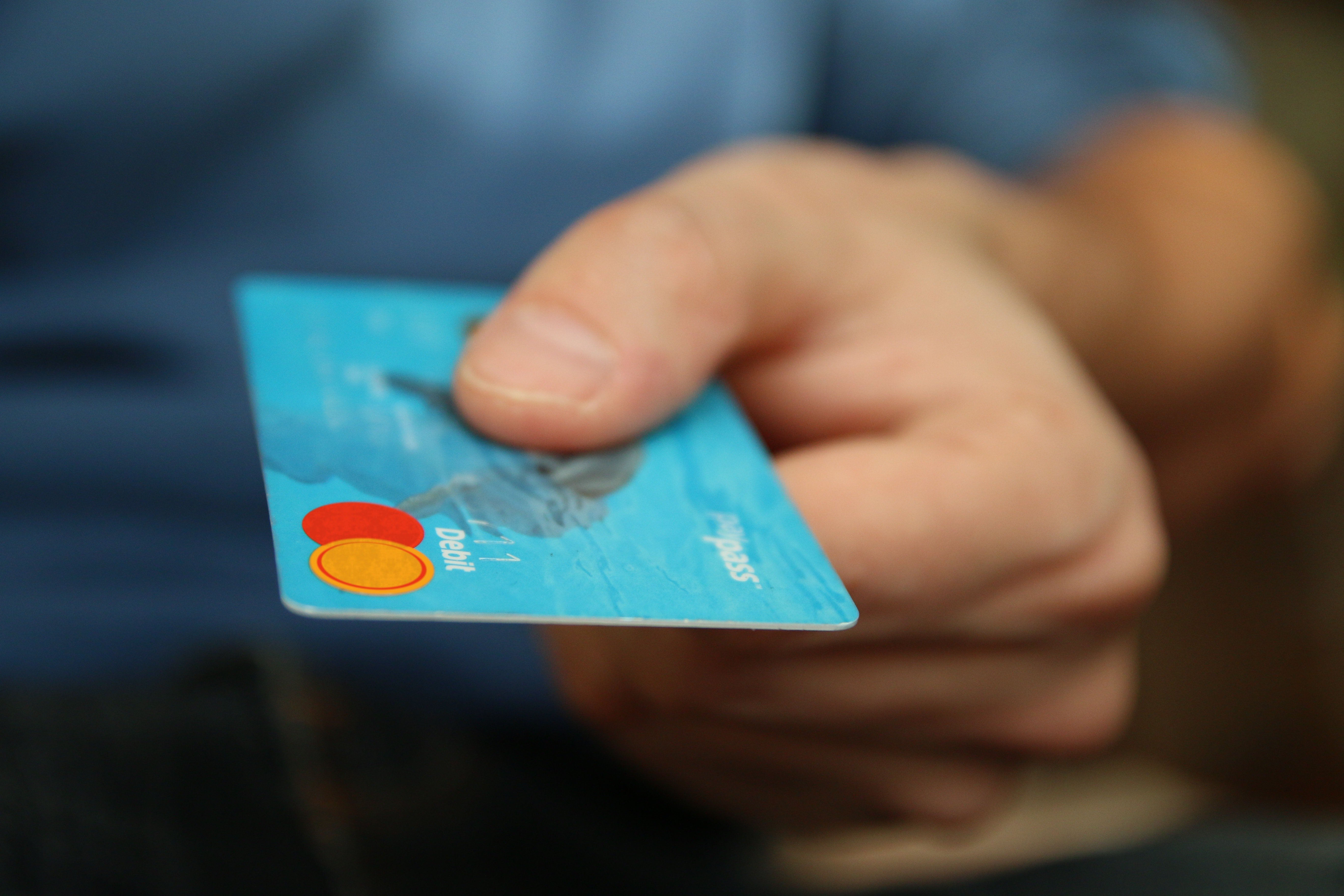 Adam gave Sophia his credit card to test her. | Source: Pexels
But Adam didn't take it lightly. He took his card back from Sophia, shook hands with her, and left without a word more. He was hurt. He never picked up Sophia's call again and quit his job because he didn't want to see her again.
"Selfish! How can people only see to their desires and not look into my heart?" he cried a week later to his mother, Margaret.
Adam's mom hated seeing her son broken and ruined. She blamed herself for not taking the initiative to find a match for him. But like any mother, Margaret wanted Adam to find true love on his own and not have to blindly agree to marry any random girl she found for him.
That evening, Adam cried on his mom's lap. "Will I even find someone who will love me for who I am and not for my money, mom?"
His painful words plucked the heart out of Margaret. She wanted to cry but never shed a tear because she didn't want to let him down.
"Be strong! Here, read this Holy Bible...I'm sure you will find the answers you're looking for!" she said and walked away.
Margaret looked at Adam and hoped he would soon find comfort in the good book. Little did she know what was about to happen next.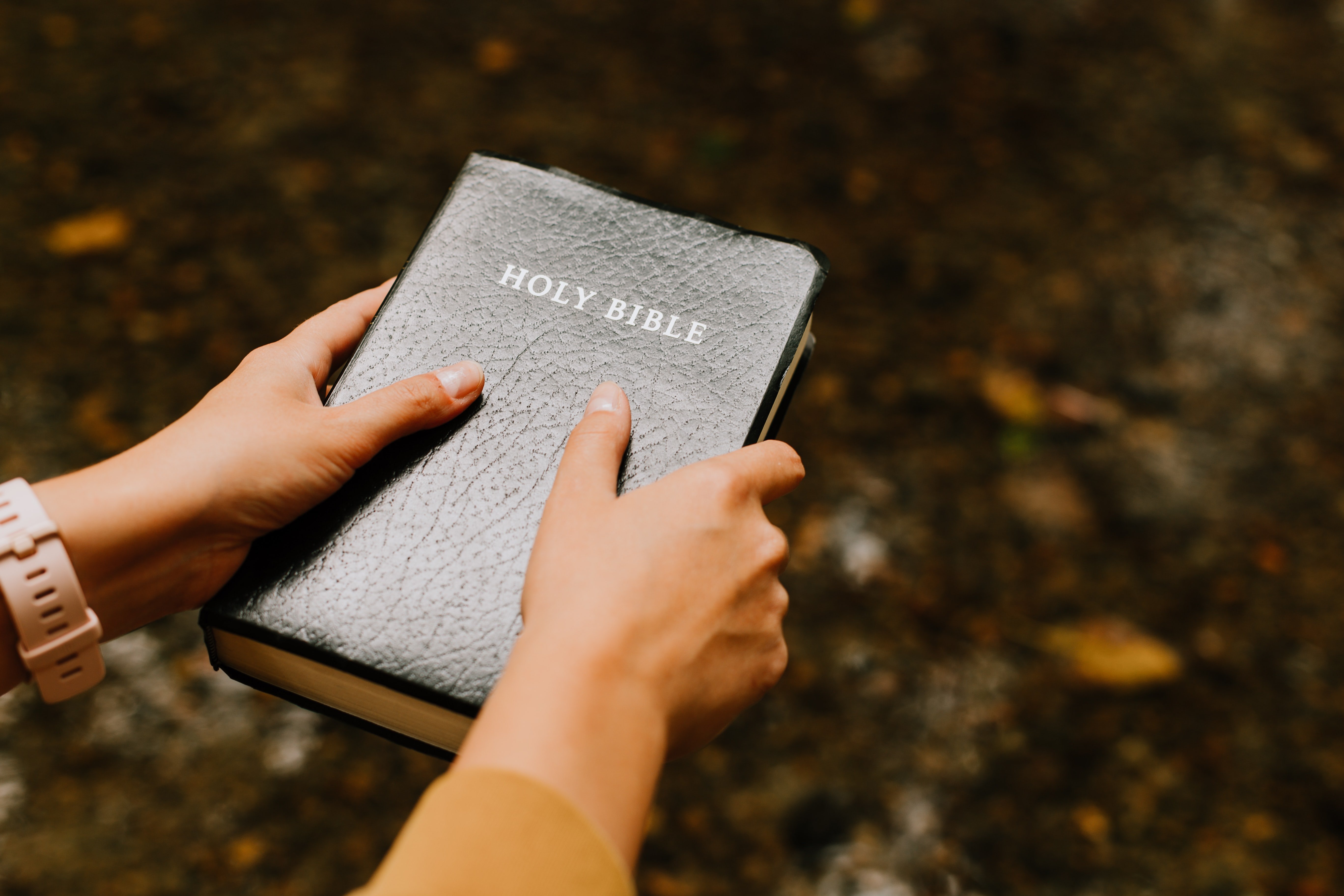 When Adam cried to his mother, she gave him the Holy Bible to find the answers to his concerns. | Source: Unsplash
Adam brushed off his mom's words and never read the Bible. But the next morning, he woke up to find its pages flipping on their own.
"Christ! It must be the wind," he muttered. But when Adam walked towards the windows, he found all of them shut and latched. The fan wasn't running, and nothing moved except for the pages.
"Weird," he thought and picked up the Bible.
He flipped its pages, read some random scriptures, and flipped them again as though he was looking for something.
Just then, he stumbled upon a piece of paper with a phone number and the name "Stacey" written on the other side.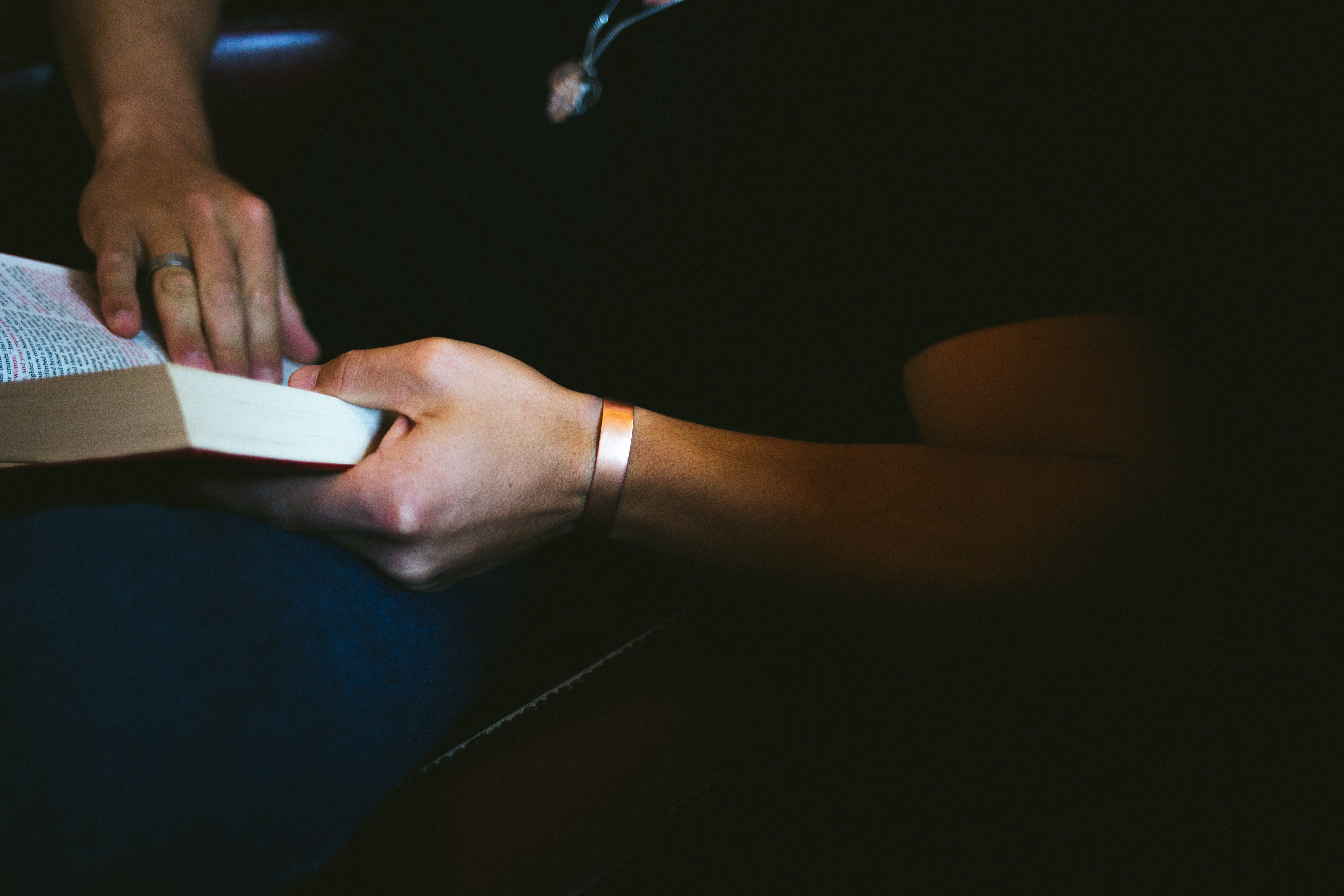 While flipping through the scriptures, Adam found a phone number with the name "Stacey." | Source: Unsplash
Adam was stunned. Beneath the paper read Jeremiah 29:11, "For I know the plans I have for you," declares the Lord. "Plans to prosper you and not to harm you. Plans to give you hope and a future."
Discovering the phone number along with the Bible verse baffled Adam. "Is this happening for real? Is God guiding me to find my true love? Who is Stacey?"
Adam was about to go and tell his mom when she coincidentally called him that very second.
"Honey! I missed the bus. Can you please pick me up from the bank?" Margaret said.
Adam thought it would be better to tell his mom about the phone number in person. He drove to the bank, where he saw his mom talking to the manager.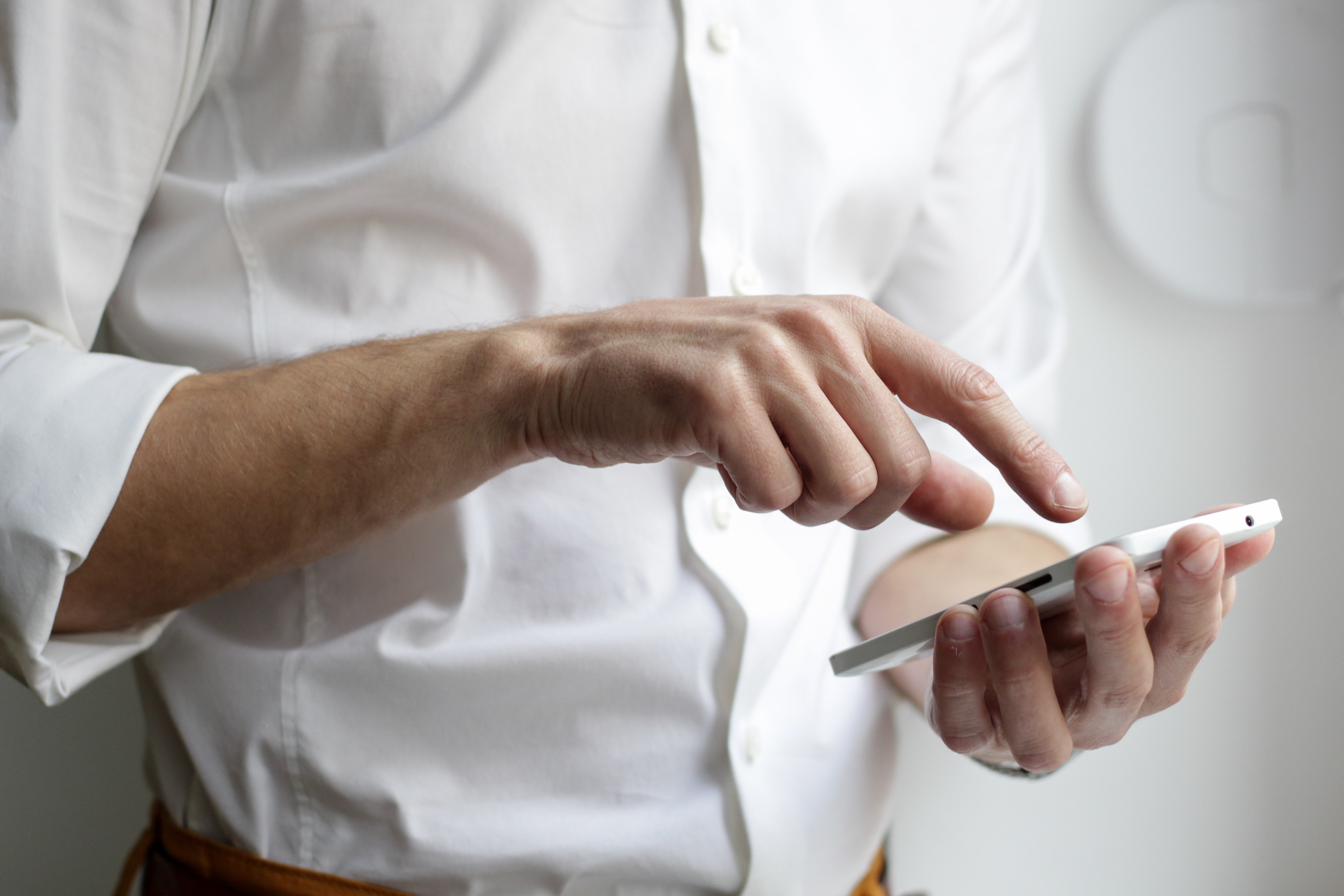 Adam got a phone call from his mother asking him to pick her up from the bank. | Source: Unsplash
He approached her and asked, "Mom! Did you put Stacey's phone number in the Bible so I can find it and call her? "Is she the girl you found for me? Who is she?"
Margaret was stunned because she had no idea what Adam was talking about. But she was even more stunned by the name he had just mentioned. She looked at the bank manager and introduced her to Adam. "Stacey, meet my son, Adam!"
Adam was shocked. The two shook hands then Margaret took Adam aside to reveal a shocking piece of news.
"What are you talking about, Adam? I wasn't trying to fix you up with Stacey. I must have just accidentally left the piece of paper with her phone number in between the pages of the Bible while I was reading it yesterday."
Adam also showed Margaret a photo he had taken of the Bible verse he read on the page where he found Stacey's phone number, which made her smile. She looked at Stacey, and a wonderful thought crossed her mind.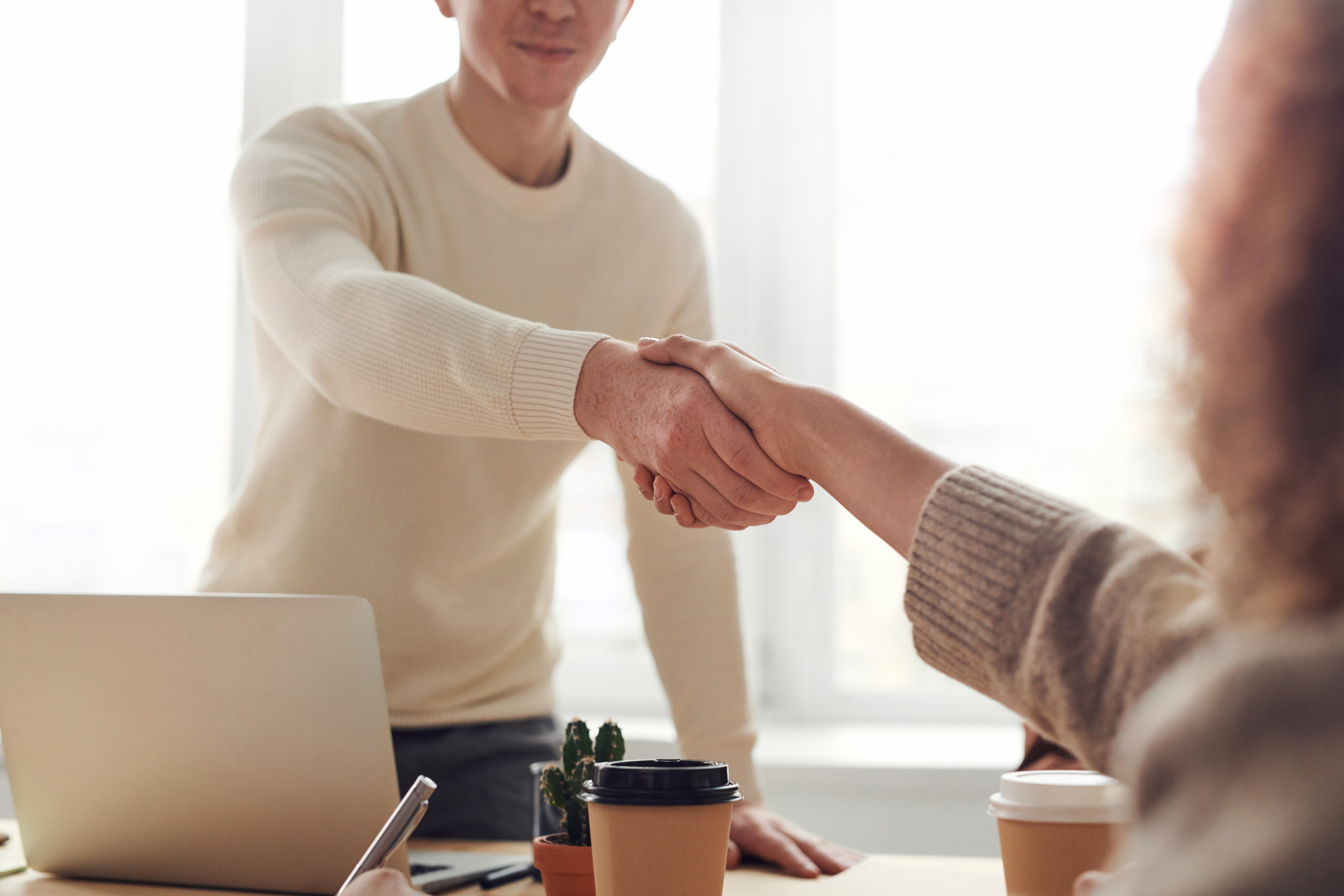 Adam was shocked when he met Stacey. | Source: Unsplash
At this point, Adam could no longer look at Stacey, who stood smiling at him. The bank was crowded that day, but he felt like they were the only two people in the room... and his mother.
"Adam? Adam, what's wrong?" Margaret shook him to his senses. Stacey kept smiling at him, and the eye contact she made struck Adam like a thousand arrows.
Later that evening, he sent Stacey a message. It was nothing dramatic, just a simple "Hi!" He hoped she would respond.
But she didn't reply the whole night, and Adam was slightly taken aback. However, the following day, he woke up to a strange surprise in his bedroom.
"Let's meet for dinner at 7:30 p.m. See you soon! Love, Stacey!" read a card on a bouquet of red roses on his bed.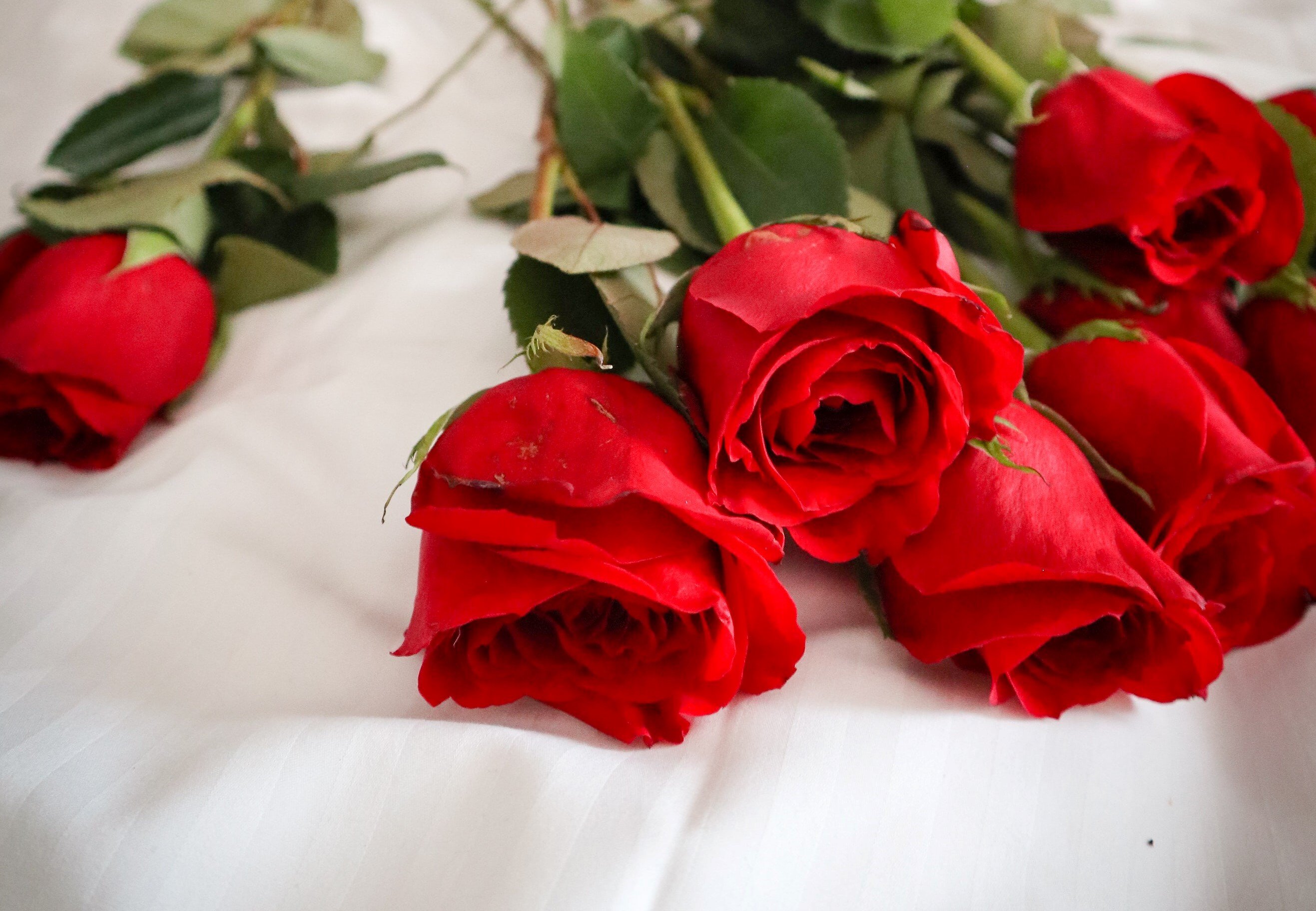 The next morning, Adam was stunned to find a bouquet of red roses with a note from Stacey on his bed. | Source: Unsplash
Adam was stunned because it was all happening too quickly. But when he told Margaret later, she could no longer hide a little truth from Adam.
"Well, I just wanted to know if you were really interested in Stacey...so... I made this up to check your reaction!" Margaret revealed.
Adam was visibly upset. "Mom! I really thought it was from her...." he sighed.
Margaret was happy to see her son show genuine interest in a woman. And this time, she was determined to help him. First, she had to arrange a dramatic meeting between the two.
Margaret invited Stacey over for dinner that weekend. She had sent Adam on a business meeting to the next town, borrowing enough time to set up her plan.
Later, on a Saturday evening, Adam was stunned when he arrived home. He couldn't believe his eyes seeing his mom's beautiful dinner arrangement. "But for what is this? Neither of us is celebrating our birthday!" he said.
A little later, Stacey arrived for dinner. Her heart raced with excitement as she saw what Margaret had prepared. The dinner went well without any glitches, and Margaret was happy she succeeded with her plans.
She was certain love would soon spark between them, and luckily, it did. Adam and Stacey fell in love and began dating shortly after. Margaret was thrilled to see her son back on his feet again. Then she planned another surprise for the two of them.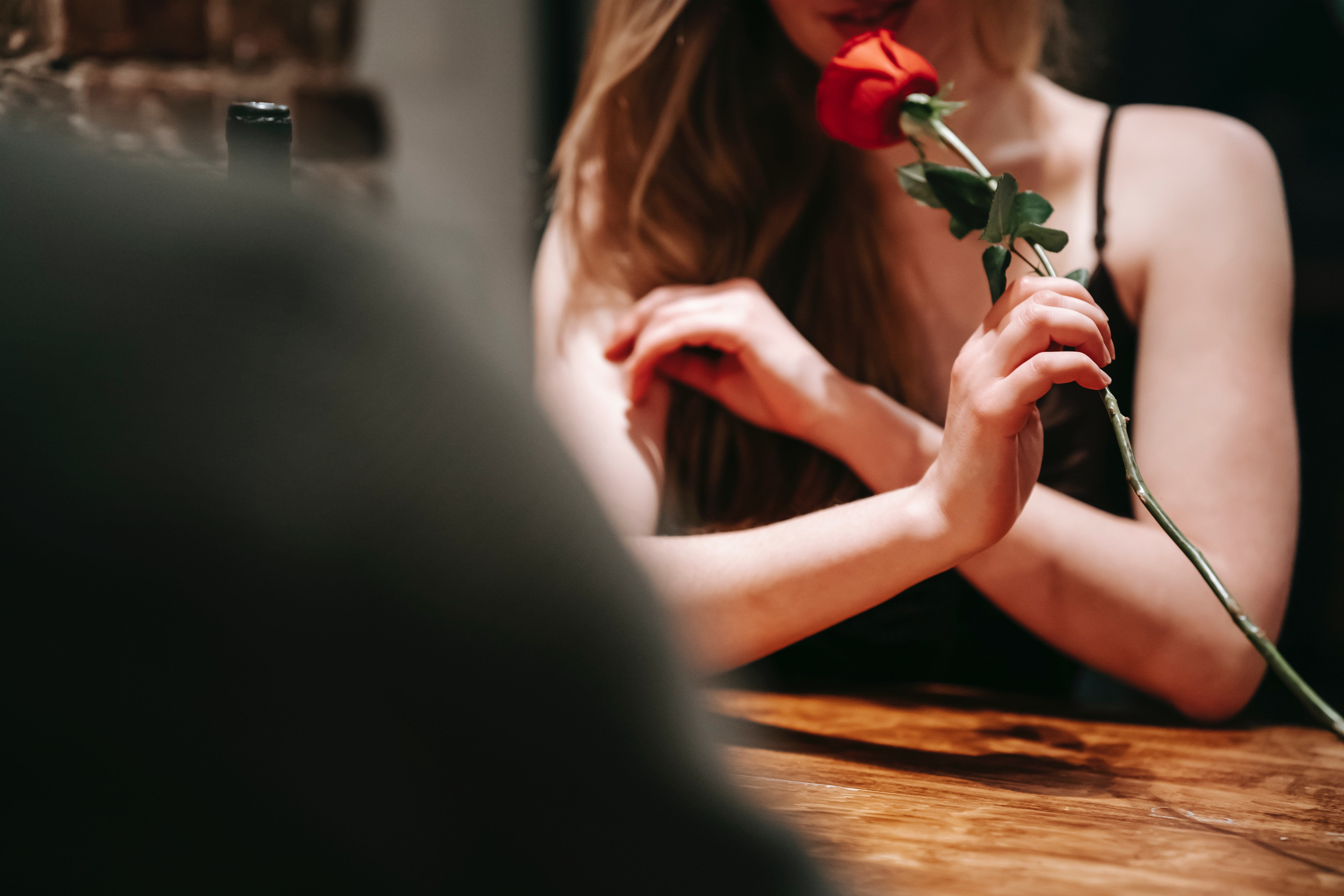 Love sparked in Adam's life following the dinner date with Stacey. | Source: Pexels
A month later, Margaret took Adam to a jewelry store at the mall. "But mom, don't you think it's too early to get down on one knee?" he joked as they marched inside the store. But Margaret insisted he should delay no more and immediately propose to Stacey.
The following day, Adam dramatically got down on one knee and popped the question. "I can wait, but my mom...." he giggled. "She wants us to have a lot of children!"
Stacey was overwhelmed and shook her head in joy. Adam was delighted, recalling the Holy Bible, and he was certain that it was all part of the Almighty's plan.
A few weeks later, Adam's friends threw him a stag party. His house was filled with laughter and joy. Apart from finding true love, Adam realized that faith guides a person in the right direction!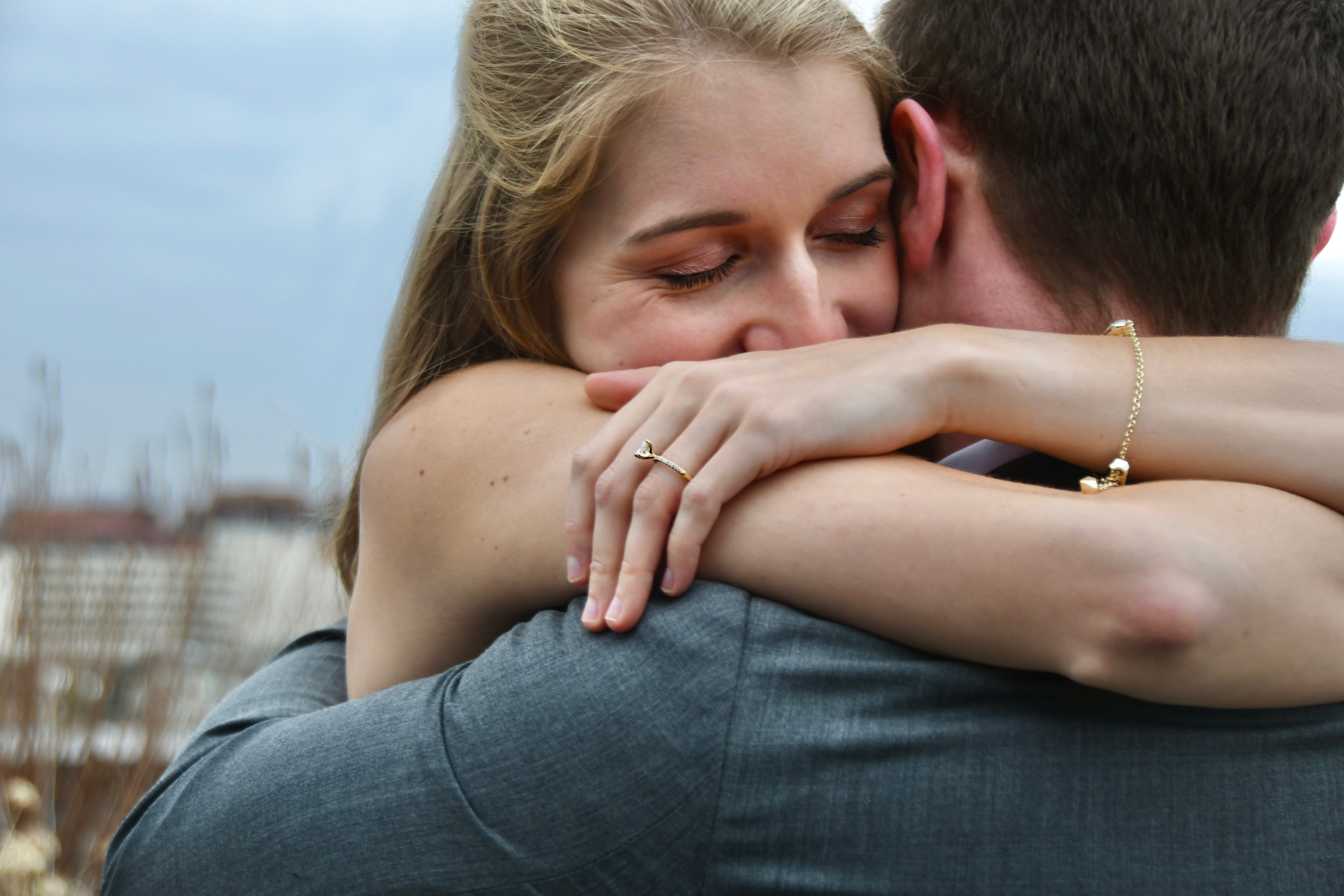 After finding his true love, Adam realized how faith guides a person in the right path. | Source: Unsplash
What can we learn from this story?
Do not lose hope and have faith; the Almighty knows what is best for you. Adam lost hope after unsuccessful attempts to find his true love. But while reading the Bible his mom gave him, he accidentally found his future wife's phone number with her name on it. Eventually, he fell in love with the woman and married her.
Best things always take time to arrive. You just have to be patient and pray. Adam had dated several women, but he turned them down because they were mostly attracted to his wealth and good looks. But in the end, he found the one who truly loved him, though he had to wait for 18 long years to meet her.
Click here to read about how an old man who his children rejected got a call from a bride asking him to walk her down the aisle.
This account is inspired by our reader's story and written by a professional writer. Any resemblance to actual names or locations is purely coincidental. All images are for illustration purposes only. Please share your story with us; maybe it will change someone's life. If you want to share your story, please send it to info@amomama.com.
Subscribe if you like this story and want to receive our top stories!