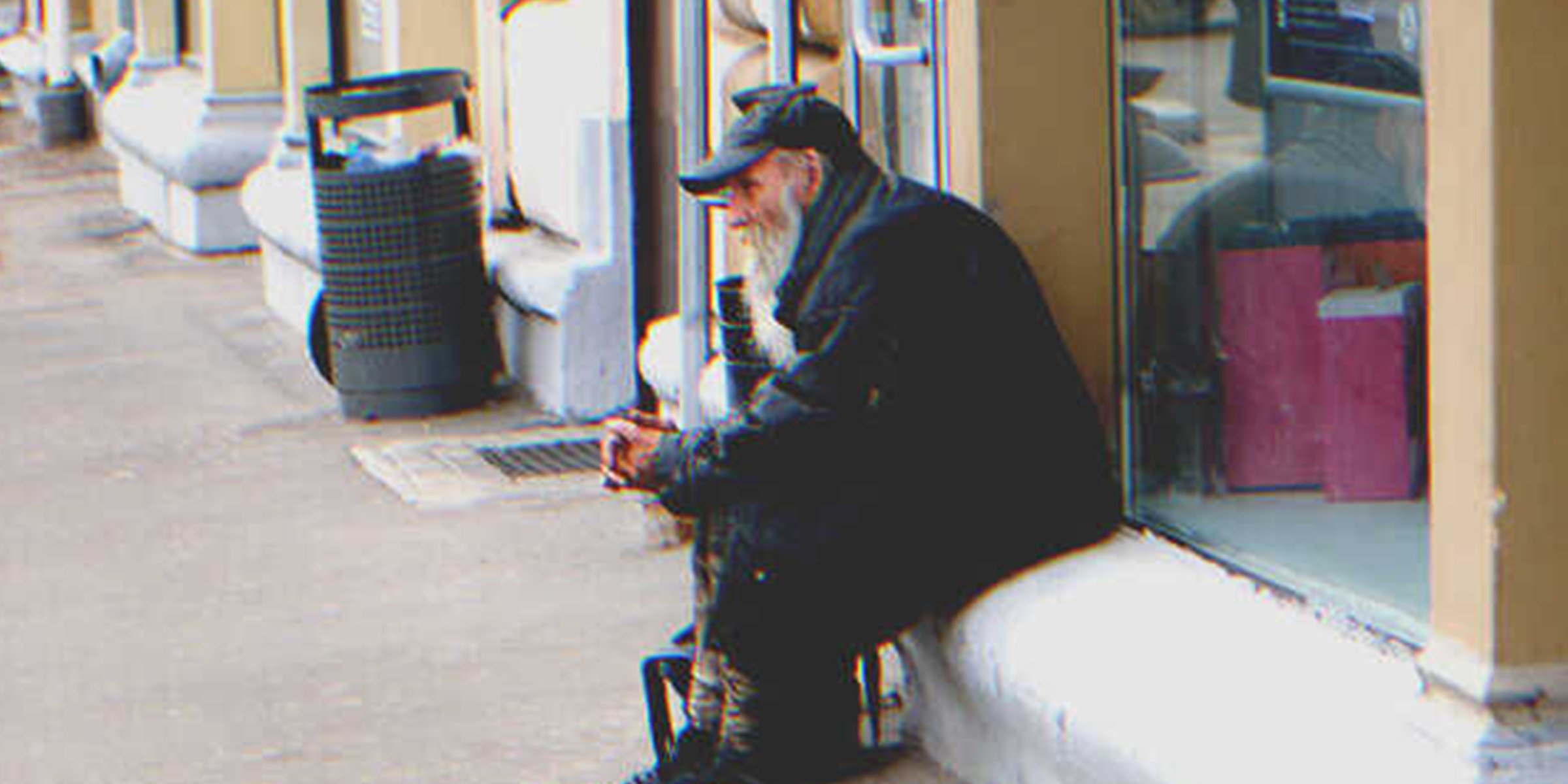 Shutterstock
Poor Man Finds Bag with $35K & Gives It to Cops, Soon Gets Four Times More on His Bank Account — Story of the Day

When homeless Lewis shockingly found a bag of money that could turn his life around, he decided to do the right thing instead. Little did he know that his integrity would pay him back in leaps and bounds.
The wind outside Springdale Park in Tulsa was always cold this time of the year. But that wasn't why Lewis was unable to sleep that night.
He lay under the same bench he had called home for the last three years. He wrapped himself in the same blanket he had found on the road the previous Christmas Eve. He had a sandwich and some leftover fries for dinner, so it wasn't hunger that was bothering him, either.
The only source of Lewis' anxiety was the bag that he had hidden under his head. Lewis had managed to wrap the long backpack in old newspapers. He did not want people to wonder how the homeless man suddenly had a brand new backpack.
There was no way that homeless man was going to catch any sleep that night; because the bag under his head had $35,000 in cash in it.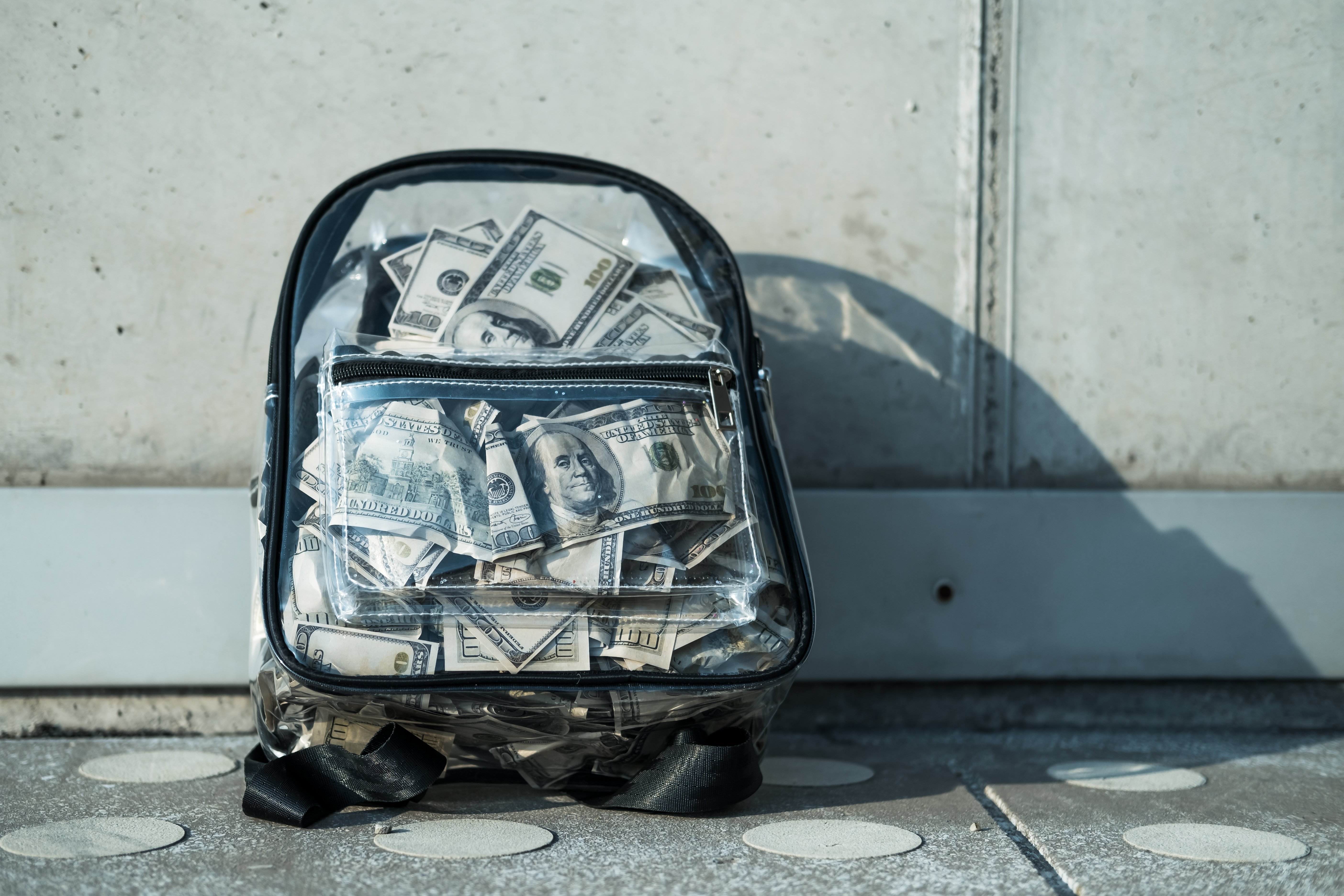 Lewis found a backpack with $35,000 worth of cash in it. | Source: Getty Images
Lewis had a choice to make. He found the backpack lying near a trash can outside one of the shops on the other side of the road. At first, nothing seemed out of the ordinary, as Lewis would often find discarded things placed near trash cans.
If he found any such abandoned item, Lewis would often wait for a while, and if no one showed up until the end of the day to claim it, he would carry it back to his spot and look for things he could use.
When Lewis opened this particular bag, he saw multiple rectangular bundles wrapped in colorful scarves. He grew a little suspicious, but nothing prepared him for the wads of cash he saw as he untied the bundles.
Lewis quietly rushed with the bag to a more secluded corner of the park to avoid any unwanted attention.
As he examined the bunches of notes, he thought, "For all I know, these may be counterfeit." But that possibility didn't stop him from nervously counting the $100 bills. He had never felt such a mix of fear and excitement.
He quickly covered the bag, placed it under his bench, and lay down on it. In his mind, that was the only way to keep it safe.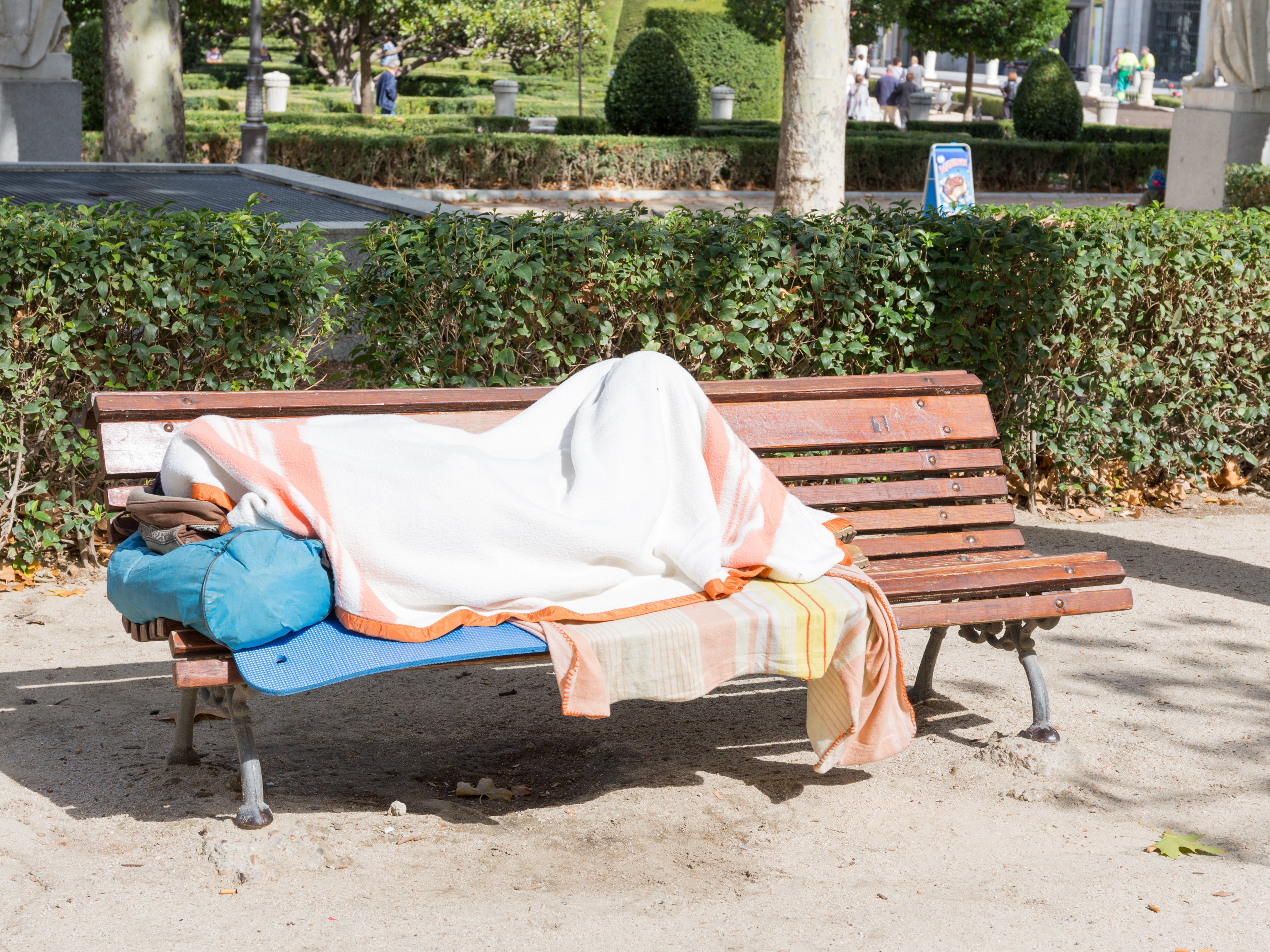 Lewis put the bag under him to keep it safe. | Source: Getty Images
As the evening turned darker, Lewis went through a whole range of emotions. In the beginning, he imagined every way in which this money could change his life.
He could buy new clothes and get a proper place to stay. He could even send half of it to his granddaughter. It would be anonymous, of course, given that she had cut all ties with him a few years ago.
But then, the thoughts shifted to a darker, familiar place. Lewis began to imagine taking this money to a club and winning an even larger amount in a night of gambling. His imagination was starting to get a little too descriptive and compelling, and Lewis had to shake himself to stop it.
It was his gambling addiction that had led him to go from a skilled carpenter to a homeless man. The habit took apart his career, home, family, and every possibility of a comfortable future.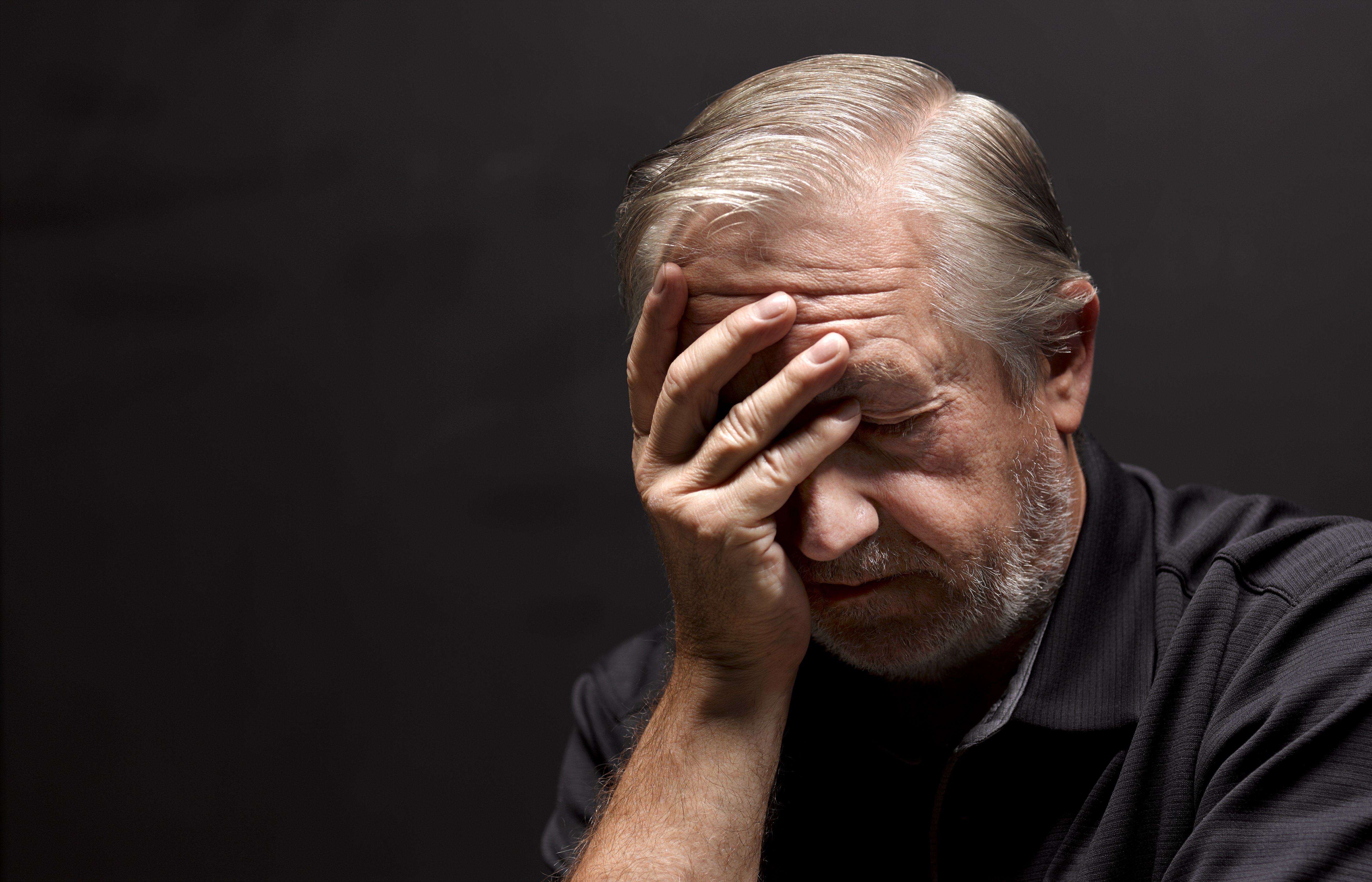 Lewis had destroyed his life due to his gambling addiction. | Source: Getty Images
Lewis knew that the money could change his life, but he also feared that it would lead him astray. And then, as night came, he couldn't stop thinking about how this money got to him. Someone just lost $35,000 today. How devastated must that person be? Would it have ruined that person's future?
'This kind of money could get a kid to a good school or college, save a small business, or be a lifetime's worth of savings of a poor family.'
Lewis kept thinking of that person while getting flashes of the day that he himself lost all his money and his home.
At that moment, he knew what he had to do. 'I cannot possibly keep this money, no matter how much I need it.'
The next morning, he went to the nearest police station and submitted the bag to the authorities. He explained exactly where he had found it and how much money there was. They asked him to provide a few personal details and let him go.
The authorities did an excellent job of hiding their surprise over the incident. Looking at Lewis leave, they couldn't fathom why a man who lived as poorly as he would walk away from money that he miraculously found.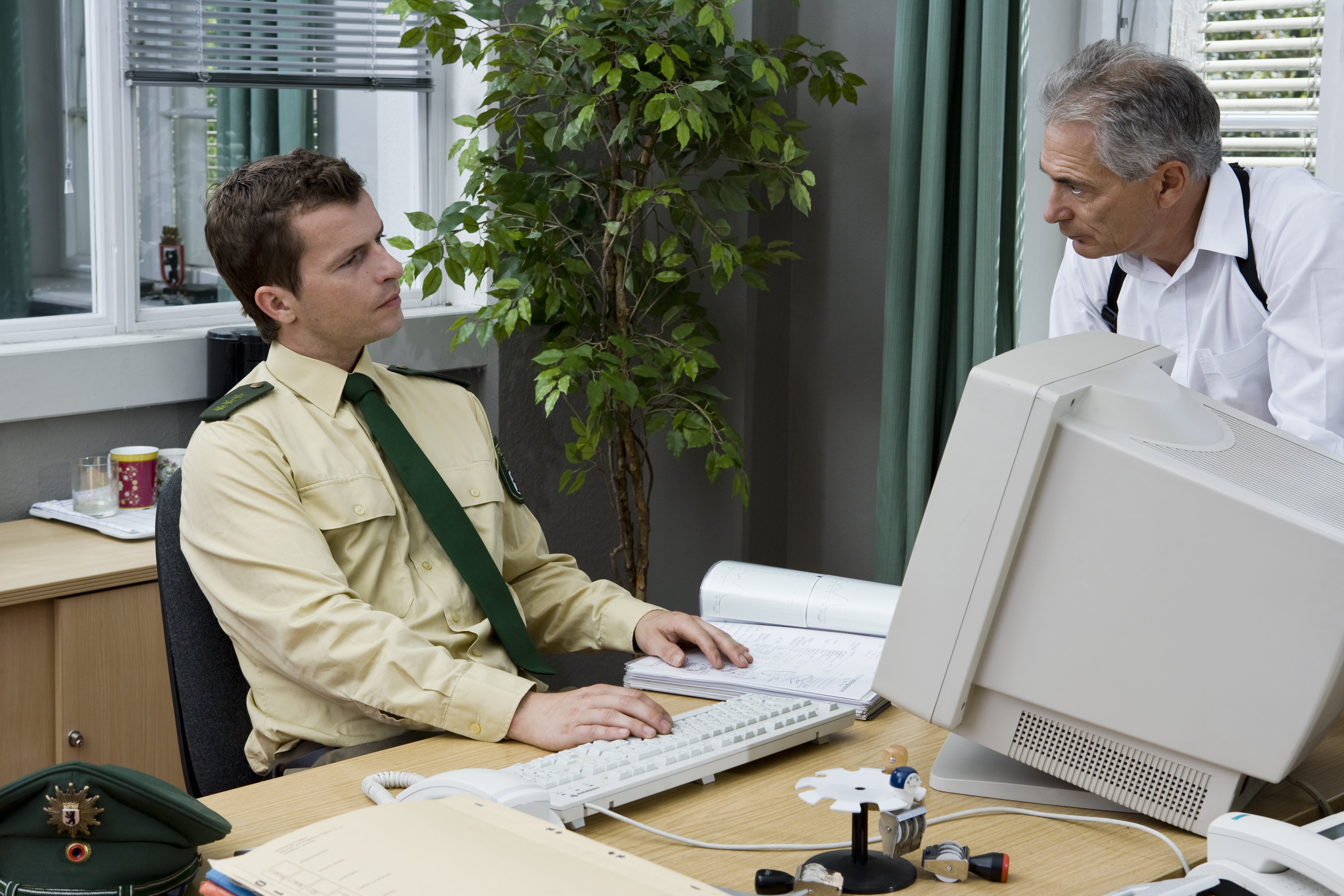 The police officers were surprised that Lewis did not keep the money. | Source: Getty Images
Lewis' act of honesty stood out in the neighborhood. A month later, at a felicitation ceremony meant to reward and celebrate local heroes, he was awarded a commemorative plaque and $1000 for his integrity.
Lewis felt deeply honored. But more than that, he was thrilled about being known, applauded, and smiled at. He had never imagined receiving an award for anything in his life.
But soon, stranger things started to happen. He noticed that people who came to the park would ask for him and bring him food and clothes. He was surprised to see so many youngsters wanting to spend time with him and interview him.
Soon, he was running out of room to keep the gifts. While he was grateful, he couldn't help but wonder what led to this sudden outpour of love and support from the public.
One day, a man walked up to him and asked him, "Mr. Lewis Bennett? I'm from the Providence Bank. Please come with me."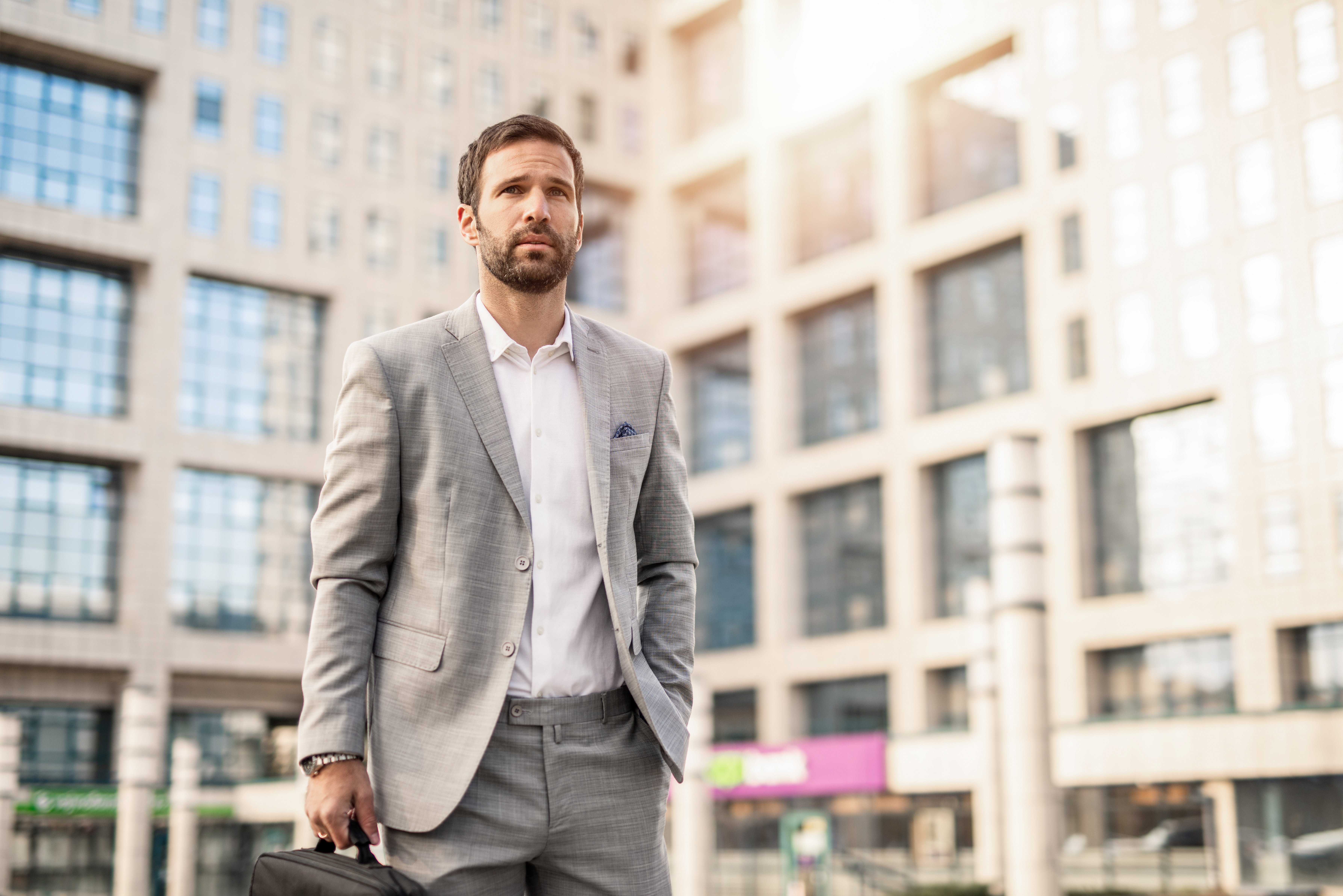 Lewis got an unexpected visit from a banker. | Source: Getty Images
Lewis nervously accompanied the man on a car ride to the bank. There was an inexplicable fear in his heart, even though he had done nothing wrong.
To his surprise, he was warmly greeted by the bank manager, who sat him down and made a startling revelation.
"Sir, your account has been credited with $180,000 this morning."
That was four times the amount that Lewis had found and returned the other day.
"Wha- that is not possible. It does not sound right. Maybe you have the wrong person," Lewis was struggling to hide his shock and worry.
"Don't worry, sir. The amount was meant to be sent to your account. You see, your story of returning a bag of $35,000 was so inspiring that it instantly went viral - meaning it became widely famous - on social media. One man started a GoFundMe page to raise money for you to start a new life. Here, let me show you."
On a big screen in the conference room, the manager showed Lewis the viral interview clips and the GoFundMe page dedicated to him. Lewis couldn't believe what he saw. He read through some of the comments left on the posts, and their kindness moved him to tears.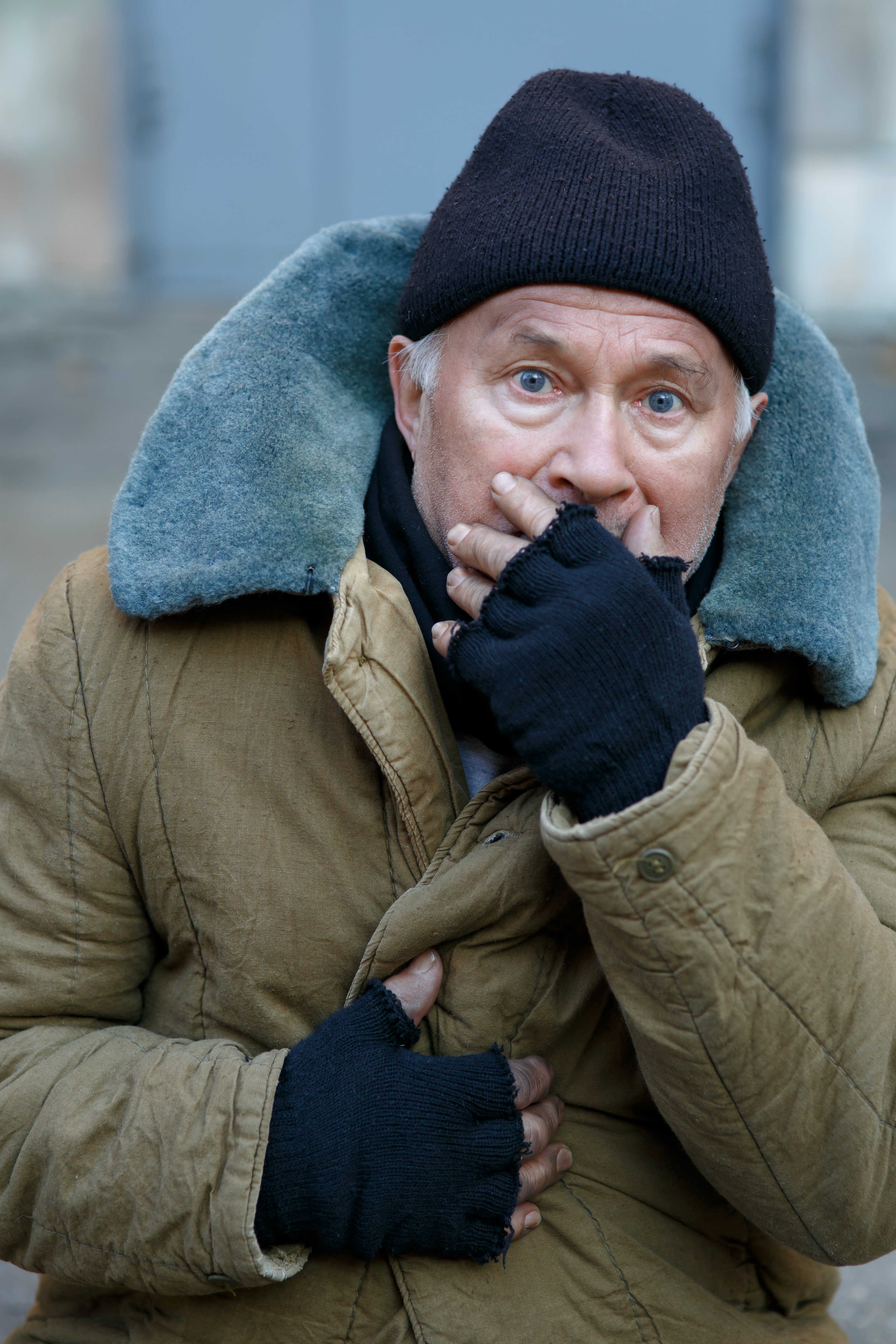 Lewis was shocked by the kindness of people. | Source: Getty Images
He saw the donations that kept on building up, and he still couldn't quite figure one thing out.
"Who was the person who started this…campaign?" Lewis asked.
"One Mr. Martin Retter from Colorado. Do you happen to know him, sir?"
The name and picture of the man did appear vaguely familiar to Lewis. But he couldn't quite remember.
What Lewis had forgotten was that Martin was the one who gave him the commemorative plaque. Martin was a respected industrialist and had flown in from Colorado that day to grace the event.
The thing that nobody knew about Martin was that he, too, was once a homeless man. Just like Lewis, Martin had earlier refused to accept stolen money. If it hadn't been for an unidentified stranger's kind and generous donation decades ago, Martin would still have been homeless.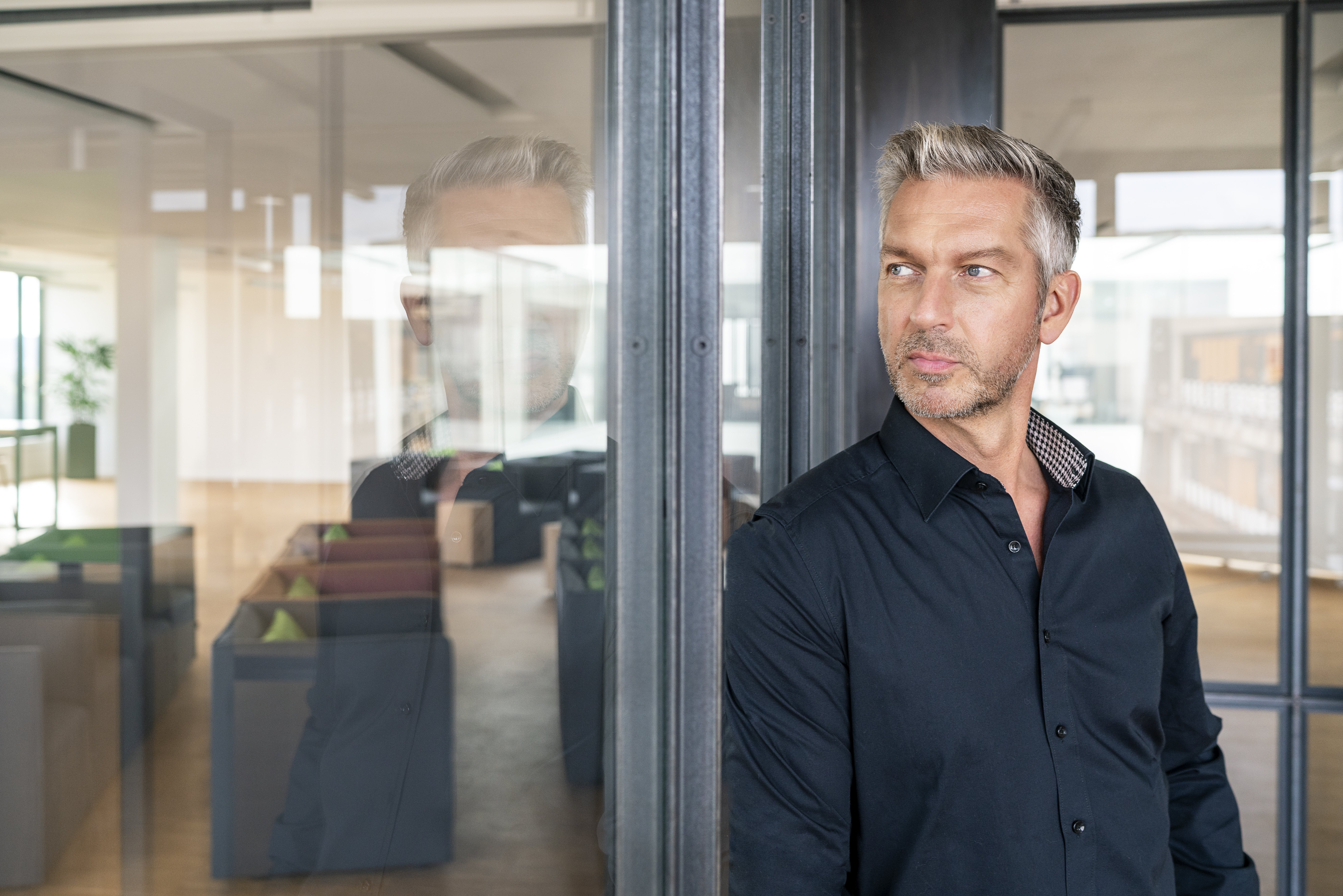 Martin vowed to help the needy because he too was helped by people during tough times. | Source: Getty Images
And though Martin never could pay back or even track down his donor, he believed that paying that kindness forward was the most humane thing for him to do.
What can we learn from this story?
When you do good, it comes back to you in an unexpected form. Lewis struggled with the idea of giving the money away, but he chose to listen to his conscience. His honesty was ultimately noticed, appreciated, and rewarded - twice.
Pay your kindness forward. The best way you can show gratitude for everything you have been blessed with is often to help someone else who may be in need, with the same kindness that you once received.
Share this story with your friends. It might brighten their day and inspire them.
If you enjoyed this story, you might like this one about a boy who receives an unexpectedly generous reward for helping an old woman carry her groceries.
This piece is inspired by stories from the everyday lives of our readers and written by a professional writer. Any resemblance to actual names or locations is purely coincidental. All images are for illustration purposes only. Share your story with us; maybe it will change someone's life. If you would like to share your story, please send it to info@amomama.com.
Subscribe if you like this story and want to receive our top stories!