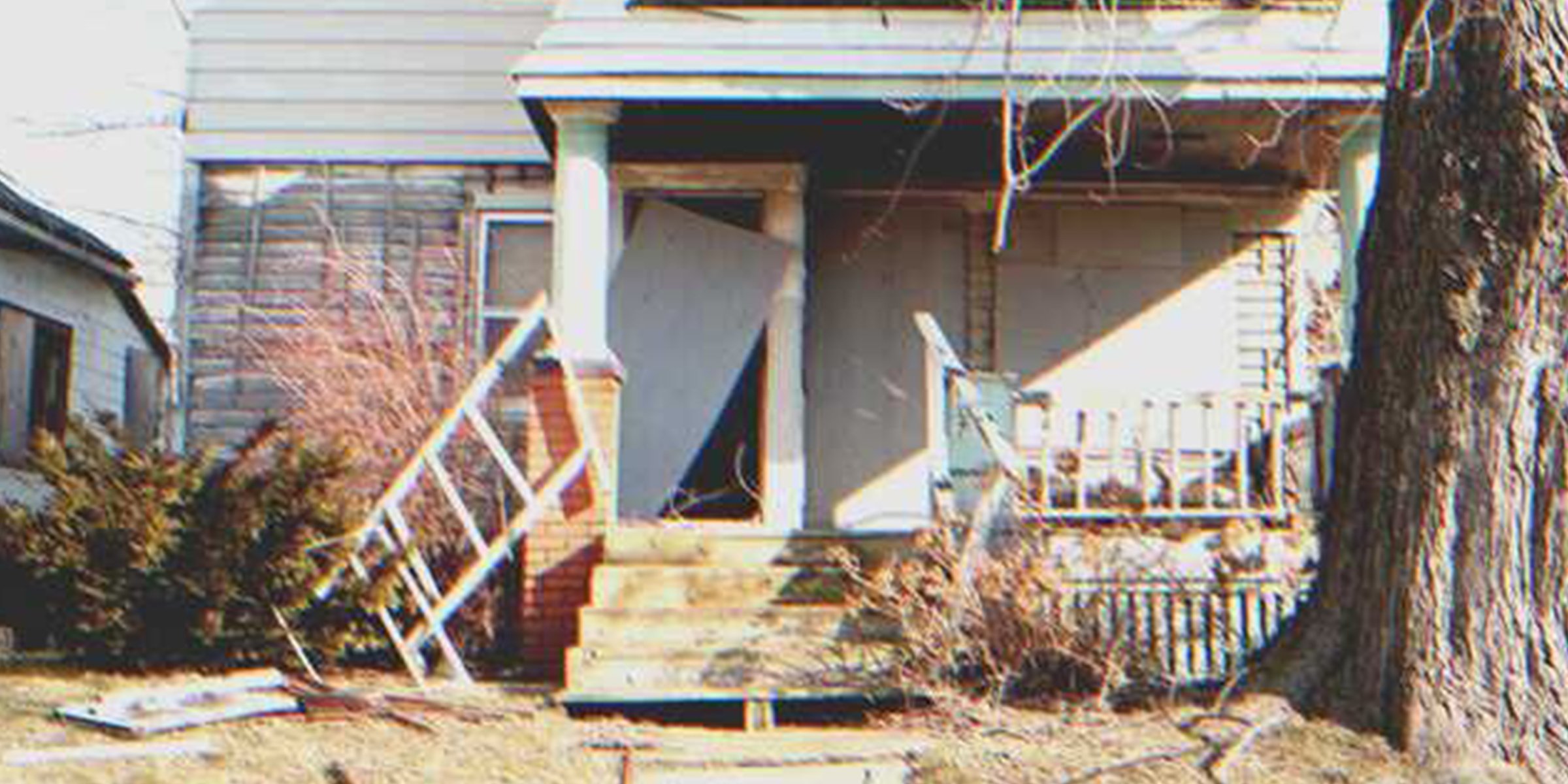 flickr.com/davelamnet
Man Drives 320 Miles to Return Lost Dog, Finds Ruined House in Address from Collar – Story of the Day

Luke was on a dull road trip with his girlfriend Amy when he found a little furry friend in need of help. After taking a 320-mile trip to find the dog's owner, Luke finally did something he had been planning for a long time.
The sky was changing colors in the rearview mirror, and the sound of the dashing wind clouded the lyrics of the song playing on the stereo.
They were a young couple who set out on a journey to see if there was any love between them. Luke already knew the answer. But he still hadn't found the courage to tell Amy it was over.
'Maybe once we reach the cottage…."
The song faded out, and the winds went quiet again.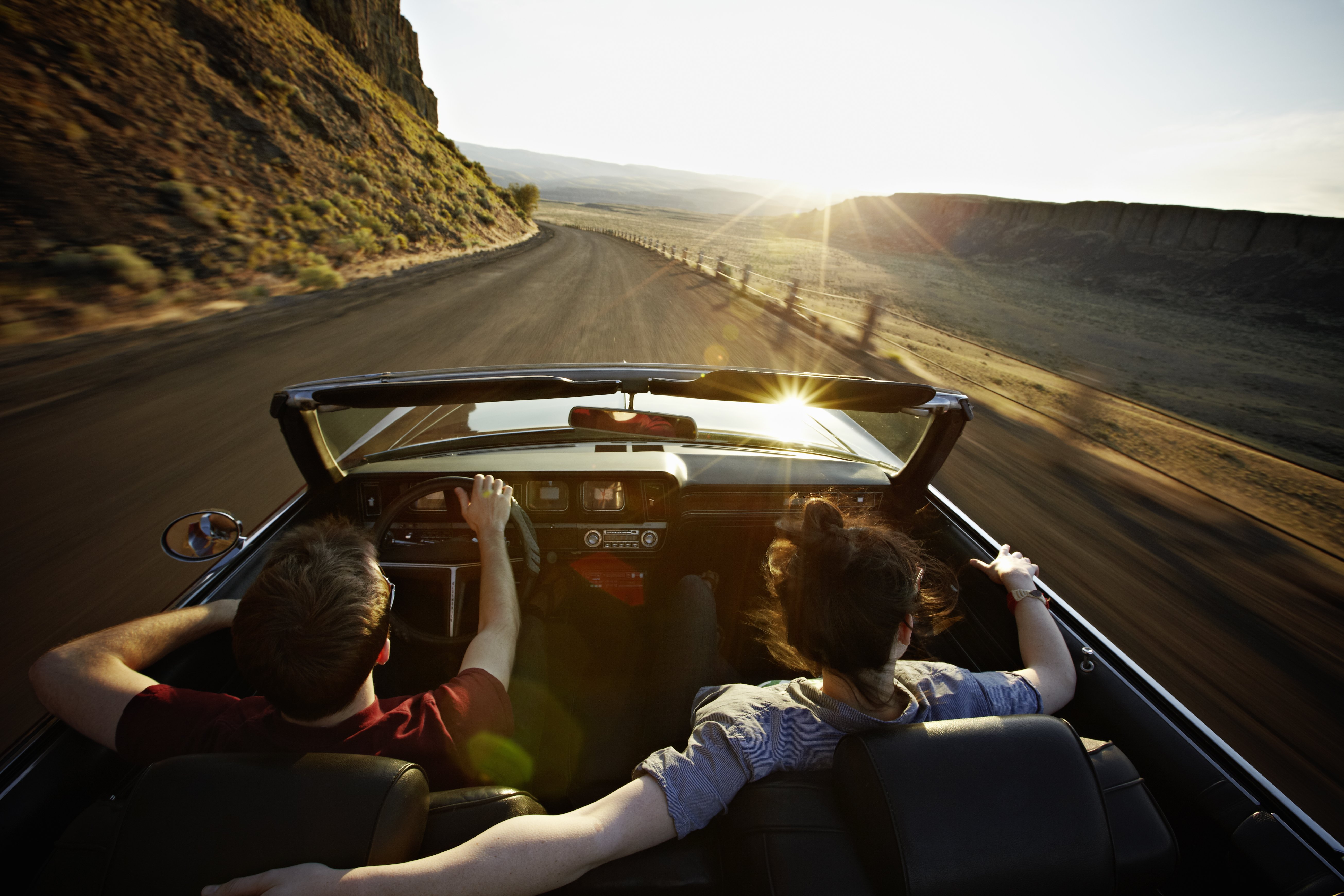 For illustration purposes only | Source: Getty Images
As they drove on, Luke and Amy spotted a stranger waving at them from a distance. The man was dressed in tattered clothes, carrying an old duffel bag across his chest. As Luke drove closer to him, he noticed that the man was holding something in his hand.
It was a whimpering little dog!
"Whatever this guy's deal is, I don't want to know," Amy said. "That man looks like a con artist."
But Luke had already made up his mind. He couldn't take his eyes off the dog and sensed that he might be in need of help.
"Why do you have to care about every single dog you see?"
The disdain in Amy's voice hurt Luke, but he managed to ignore it somehow.
"Hey, man. Are you okay? Is the dog okay?" Luke asked the man, offering him a bottle of water.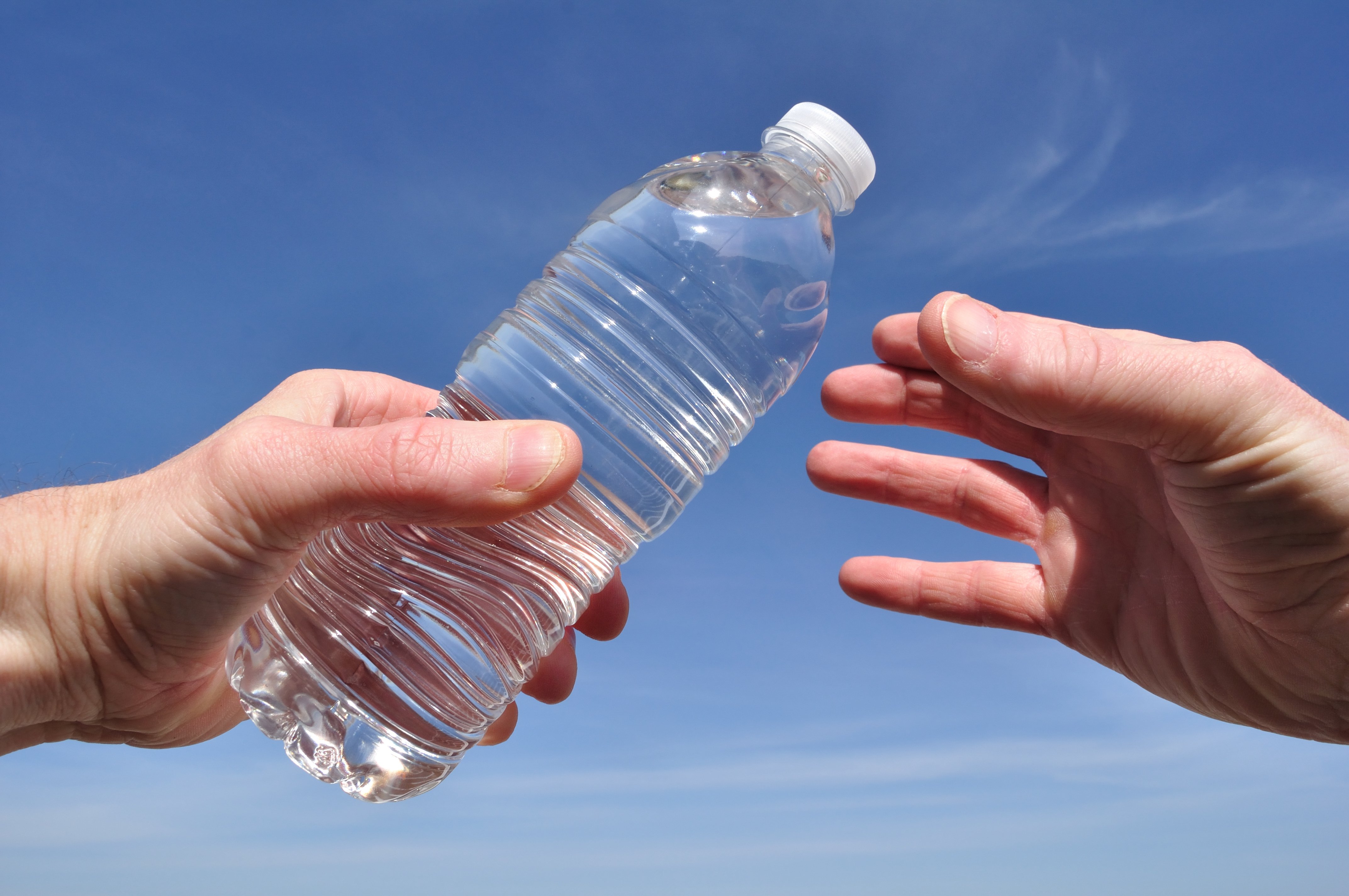 For illustration purposes only | Source: Getty Images
The homeless man responded in a low, hoarse voice:
"This dog needs help. He ain't my dog. I found him wandering around here two days ago. I tried to feed him, but I can barely manage to find a meal a day myself these days. I haven't eaten a thing in two days, but I'll be fine. This dog won't. He's been crying out of hunger, and I can't take care of him anymore."
Luke had been looking into the little canine's eyes the whole time. The helpless creature was leaning towards him, recognizing his kindness and warmth in his glance.
The homeless man asked Luke to take the dog and leave him at any nearby shelter.
"There is no way we're taking this ugly thing in our car, right Luke?"
How you treat anyone in distress reveals true character.
Luke tried to ignore Amy once again. She knew exactly how much he loved dogs. She knew that no matter what she said, he would take that dog and do everything needed to keep it safe.
"Sure, I can take him," he assured the stranger and took the dog.
"You've been incredibly kind. Let me help you with something." Saying this, Luke got out of the car and handed the man a big shopping bag full of food and knick-knacks.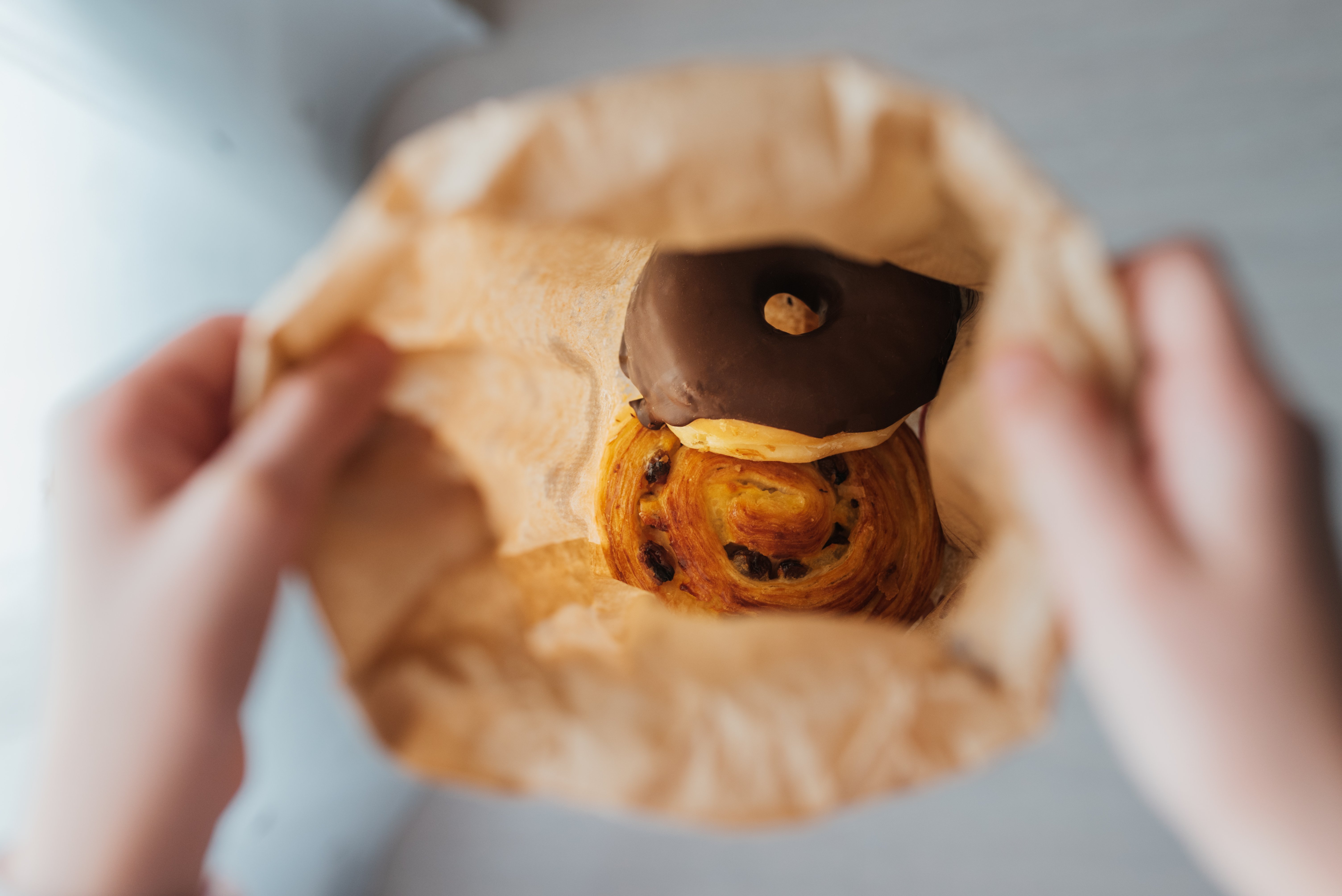 For illustration purposes only | Source: Getty Images
Amy was furious. "Hey, those were supposed to last us this whole trip!"
The stranger thanked Luke with a tearful embrace. "God bless you, young man," he whispered before walking away with the bag full of food.
When Luke returned to the car with his new furry friend, there was a spring in his step. He felt at home again.
Just then, he felt something at the center of the dog's collar. It was a faded nametag. On the front side was a name. Richie. On the flip side, there was some faded handwriting. On looking closely, Luke saw an address.
He looked at Amy, who was wondering what idea was cooking up in her rich boyfriend's head. He then grabbed the dog's face and said, "Come on, Richie. Let's get you back to your real home!"
"What is that supposed to mean?" Amy asked.
Luke tried to contain his excitement as he revealed his plan to drive down to the address on Richie's nametag. He knew she would lash out the moment she heard the address.
"Boise, Idaho?! That's like 300 miles from here! Are you crazy?"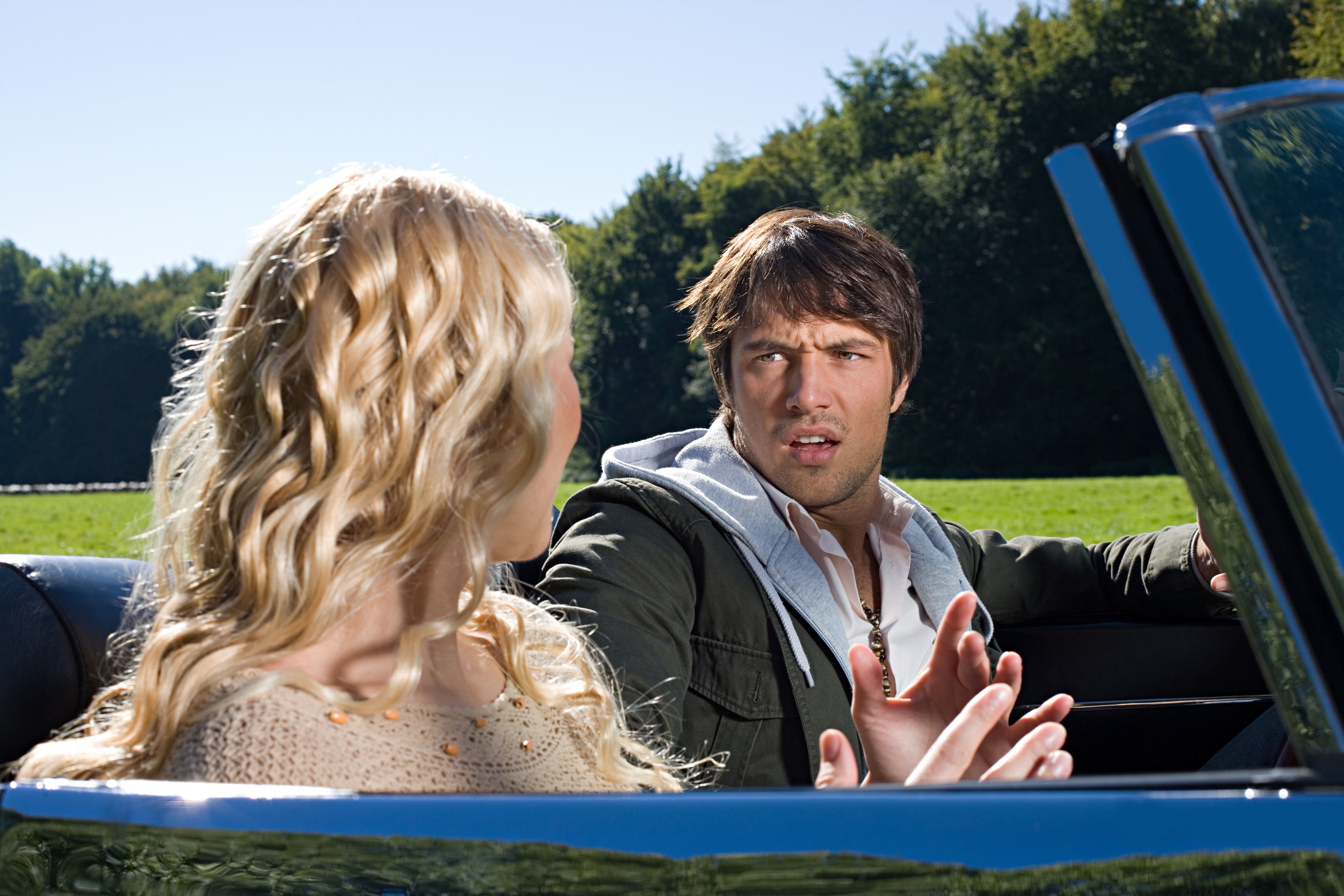 For illustration purposes only | Source: Getty Images
"We'll miss our relaxing weekend, babe. You know how much I was looking forward to spending this time with you…."
But Amy's lies weren't fooling Luke anymore. He knew she wanted to spend time; not connecting with him but getting those expensive spa sessions and clicking a thousand pictures to brag about on social media.
"I'm sorry, Ames. But I don't think we should just leave the dog at some shelter. What if his owners are still looking for him? Let's get him home first. We can always extend our stay at the cottage later."
Luke knew that would keep Amy quiet. He had learned the hard truth over the last few months: Amy was with him only for the fun that his wealth provided.
But that thought quickly vanished as Richie began to bark at the sign of the local pet store.
"Smart little thing, aren't you?"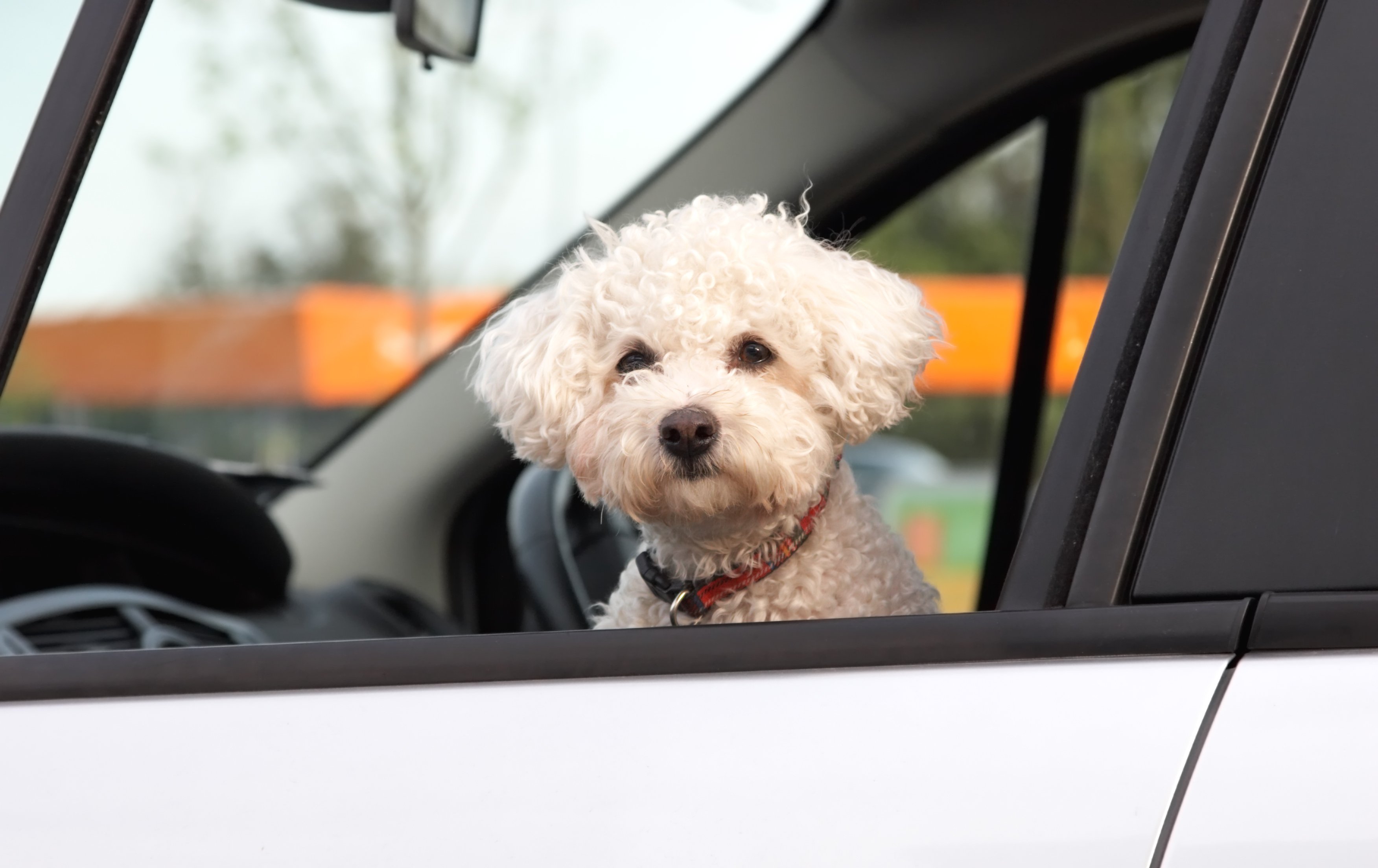 For illustration purposes only | Source: Getty Images
It was a long drive to Boise. Amy tried to control her frustration, but being passive-aggressive was the best she could do. Luke, on the other hand, was on a different planet.
Everything from the music, to the wind, the sunset, and the songs felt uplifting, thanks to Richie's innocent presence in the car.
Finally, when they pulled up at the exact address, Luke felt shocked and deeply disappointed.
"Wow, would you look at that!" Amy said sarcastically.
"We took a 320-mile detour, drove down to Boise, Idaho, to find some address off of a dog's collar, only to stand in front of a huge heap of rubble. Good job, Luke!"
Luke couldn't believe that the long drive had gone to waste. All he wanted was for that little furry friend to get back home.
Much like Luke himself wanted to get back home.
Richie was running around the small patches of green grass untouched by the ruins. Seeing the confusion in Richie's eyes, Luke picked him up to console him and turned back to his car.
As he got ready to start the engine, he noticed something in the rearview mirror. It looked like an old poster with a picture of a puppy on it. His heart skipped a beat, and he jumped out of the car.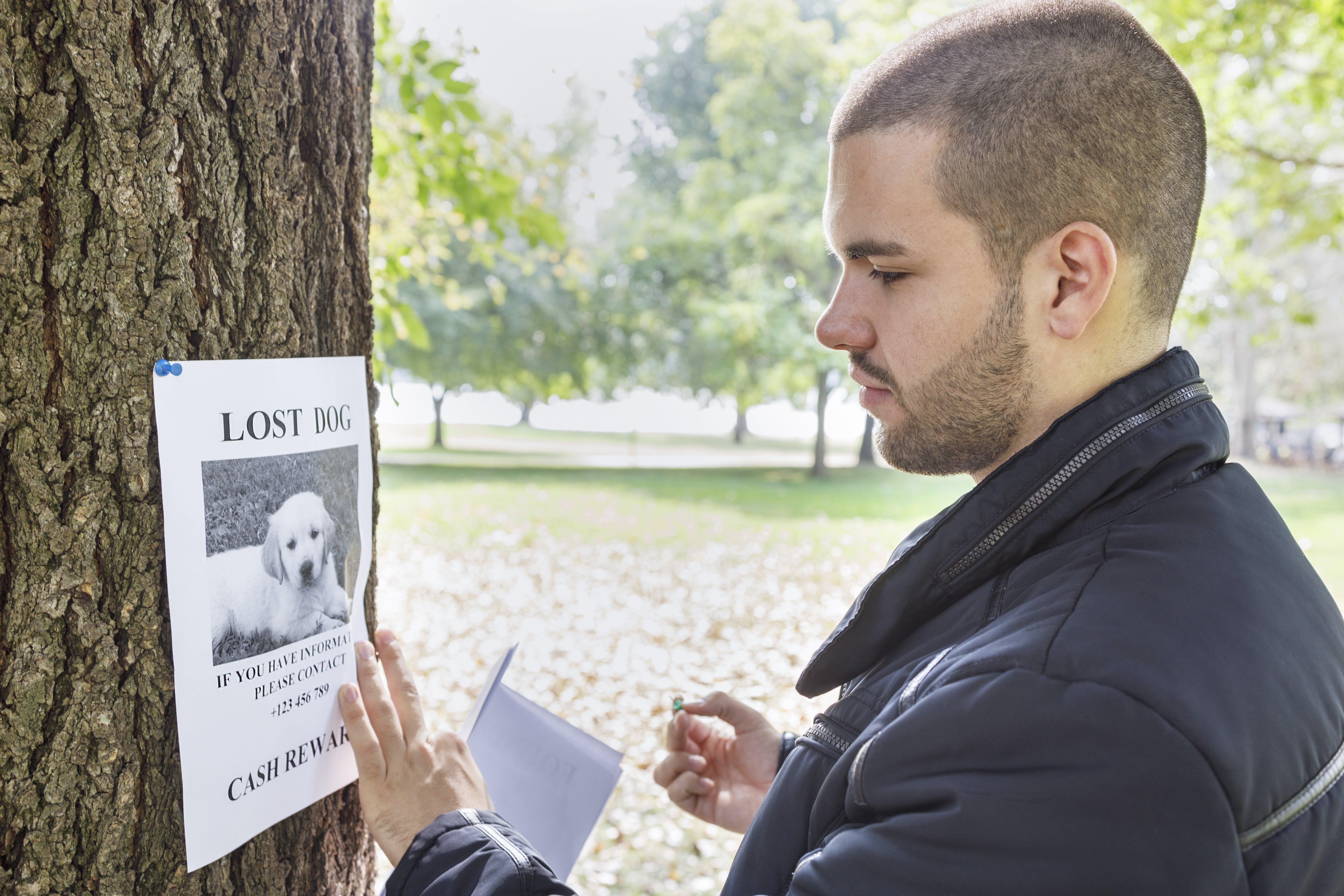 For illustration purposes only | Source: Getty Images
"Now what?" Amy rolled her eyes. She was really starting to question her choice of being with Luke. The parties and indulgences were fun. 'But he's turning out to be too much of an emotional fool!' Amy thought to herself.
What Luke had stumbled upon was a missing poster for Richie that his owners had put up on a lamppost. His eyes lit up when he saw a new address mentioned at the bottom. It was just a few blocks away from where he was standing.
When he arrived at the new address and rang the doorbell, a rush of nervousness ran through his body.
The woman who opened the door had a puzzled look on her face. But when Richie spotted her, he came barking and started licking her feet.
"Richie?! My boy!" The woman bent down on her knees and hugged Richie tight. "Honey, Richie is home!"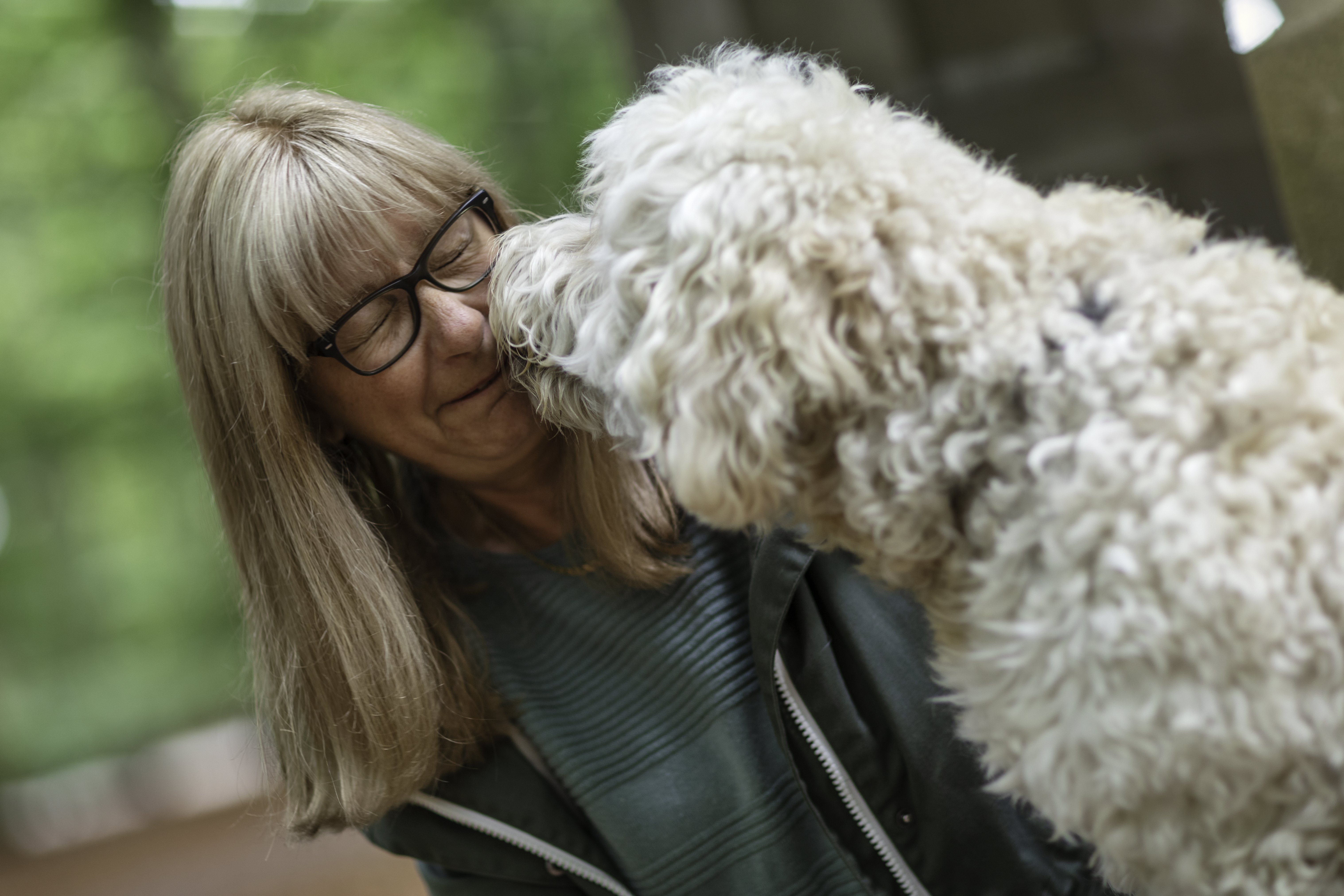 For illustration purposes only | Source: Getty Images
The woman and her husband invited Luke and Amy in for a cup of coffee.
"We had lost him at a friend's party six months ago. We tried finding him, but then our kids went off to college, and things got busy. After a while, we lost all hope of finding him."
"And yet, here he is, back in our arms!" The old man was busy playing with Richie to be involved in the conversation.
"I can't thank you enough. But I must insist that you kind folks stay the night here. It is going to be an incredibly long journey back, and you need to catch some rest."
"Stay here?" Amy looked with disgust at the modest house. "No, I don't think so. Baby, why don't you book us a hotel room?"
Luke signaled Amy to step out onto the porch so they could talk privately. "Listen, Amy. I am going to spend the night here. I strongly suggest you do, too. There will be no hotel room. And tomorrow, when the sun comes up, I'll book you a train ticket to take you back home."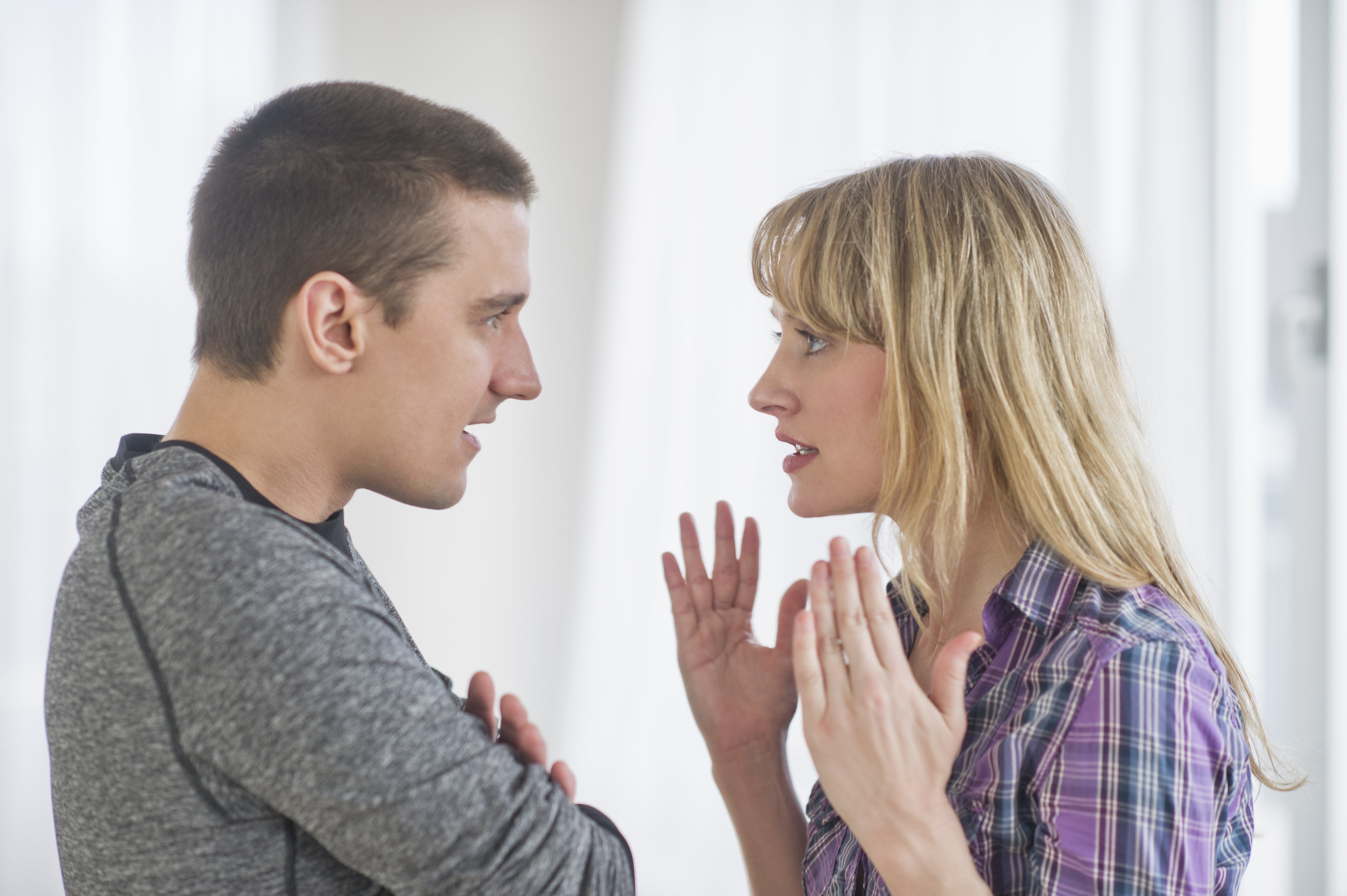 For illustration purposes only | Source: Getty Images
"Train ticket? Is this you trying to break up with me?" Amy laughed. "You can be such an emotional fool sometimes. What about our vacation? Let's get out of here and make things better…."
"We wanted to take this trip to learn more about each other. Ít took me a 320-mile trip, but now I clearly realize who you are. If you cannot see how a dog's life is valuable or display basic human decency, I cannot be with you. I'm sorry you had to sit through this detour. But to me, this feels more like home than being with you."
What can we learn from this story?
A dog deserves love and family just as much as humans do. Luke understood that a dog's life can be just as valuable as a human being's. He stayed true to this belief and ended up re-uniting Richie with his family who had almost given up hope.
How you treat anyone in distress reveals true character. Luke and Amy had completely different responses to seeing the homeless man and the lost dog. While Luke felt genuine compassion towards them both, Amy revealed that she did not care about anything except her own plans and desires.
Share this story with your friends. It might brighten their day and inspire them.
If you enjoyed this story, you might like this one about a woman who shows incredible kindness towards a dying dog, takes him to his favorite place, and ends up finding a hidden treasure.
This piece is inspired by stories from the everyday lives of our readers and written by a professional writer. Any resemblance to actual names or locations is purely coincidental. All images are for illustration purposes only. Share your story with us; maybe it will change someone's life. If you would like to share your story, please send it to info@amomama.com.
Subscribe if you like this story and want to receive our top stories!