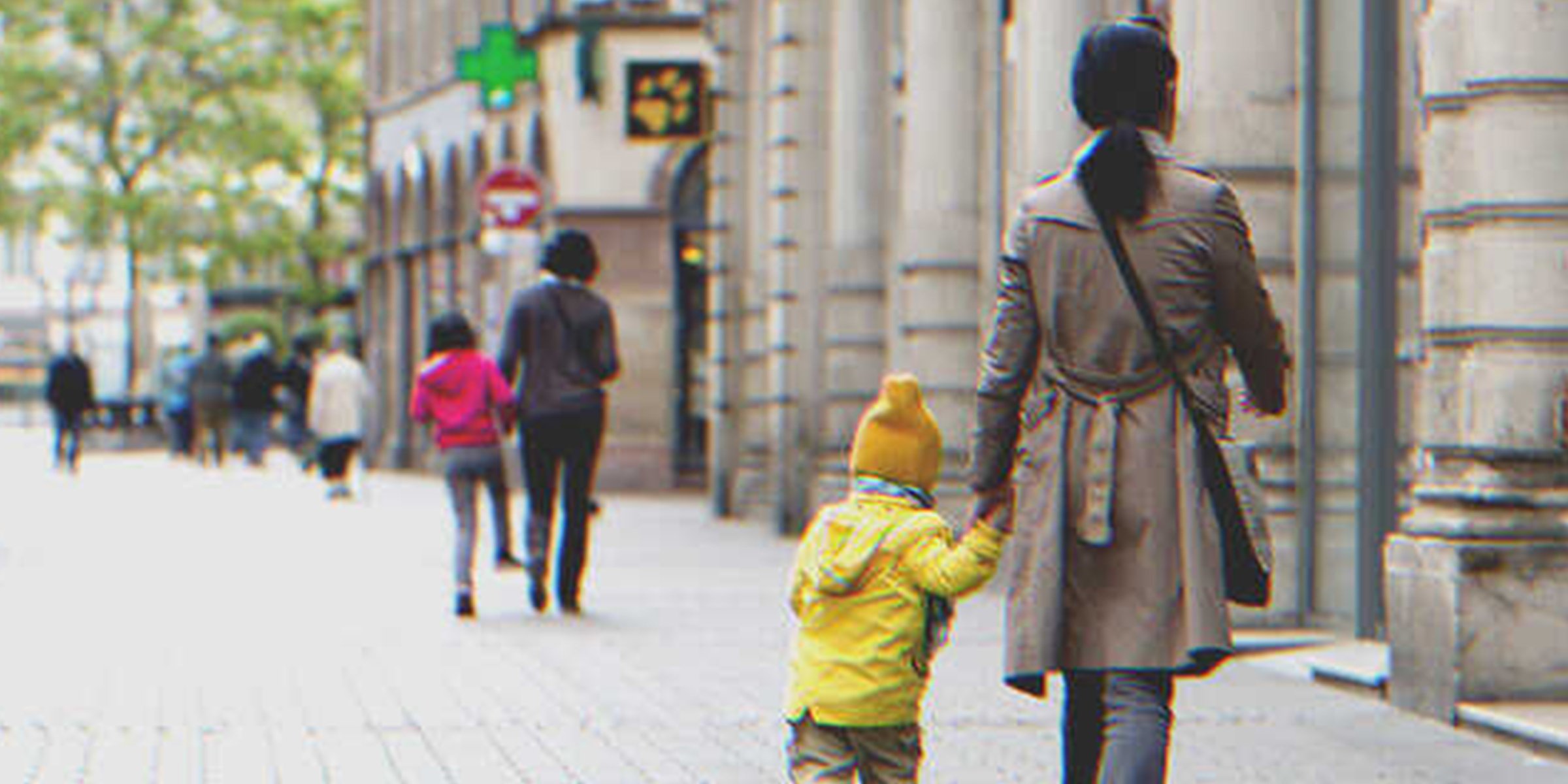 Shutterstock
Boss Is Furious at Single Mother Who Brings Son to Work until Kid Helps Them Close $1M Deal – Story of the Day

When the nanny canceled on her, single mother Jessica had no choice but to take her three-year-old to work. He promised to behave while she attended a meeting, but he ended up doing something totally unexpected.
With the kind of day she was having, Murphy's Law should have been called Jessica's Law.
Everything that could go wrong was going wrong. Jessica was running late for work for the second time in the week. She got a big stain of jam on her only clean shirt on the day of a big meeting. And her nanny canceled on her.
Of course, bigger things had gone wrong in Jessica's life in the past few years.
She had rushed into marrying someone who had no plans in life. Three months into the marriage with Marcus, an unplanned pregnancy put Jessica's flourishing career as a lawyer on hold. And a year after her son Keith was born, she left her husband. Marcus had proven to be like just another child for Jessica to take care of.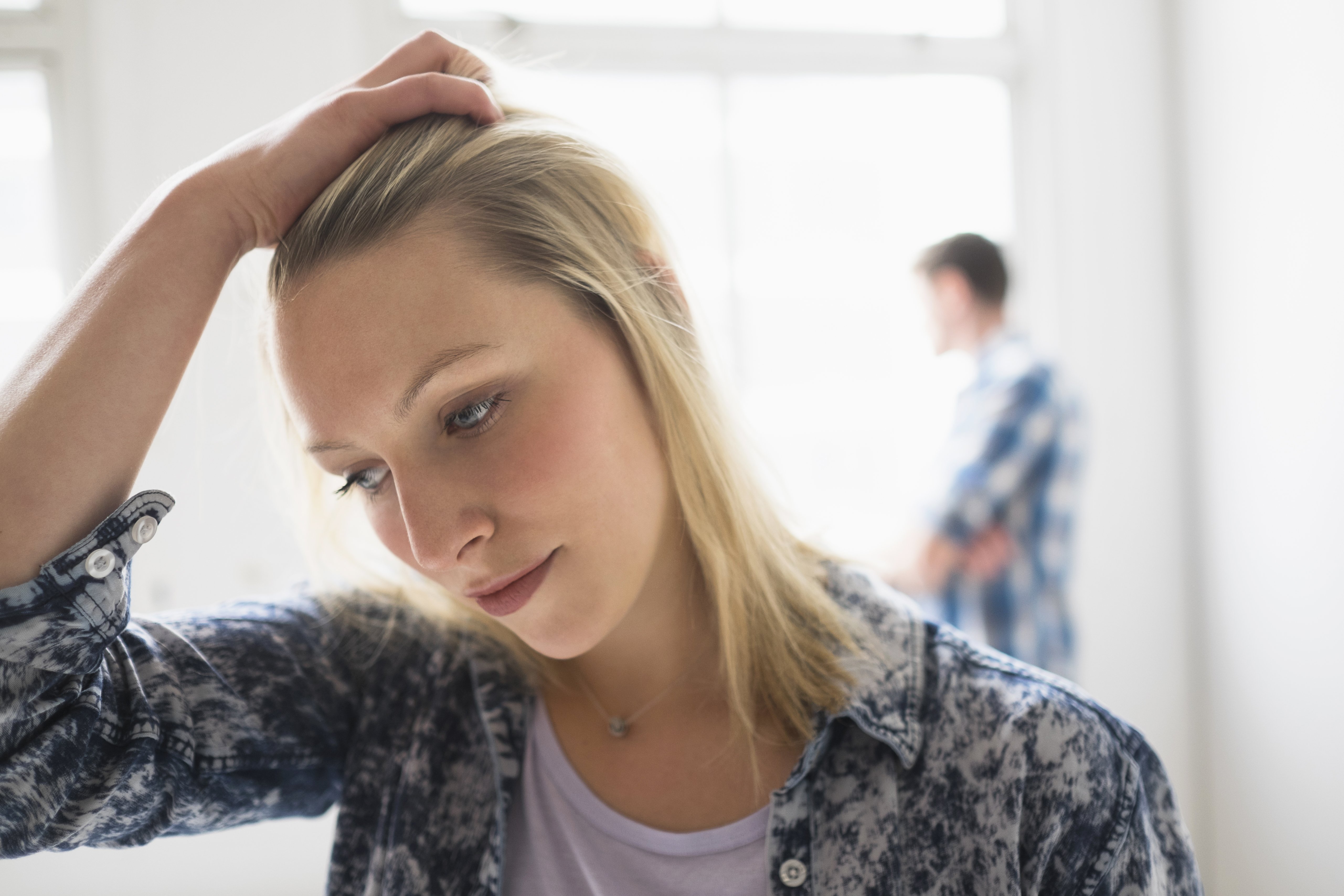 For illustration purposes only | Source: Getty Images
Jessica always felt a pinch of guilt about her son Keith. The boy was now three years old, and he loved her to bits.
But Jessica could barely give any time to Keith. In her attempts to reboot her career after a long break, she picked up the first job she could find.
It was a startup formed by a group of young boys who were creative and technical geniuses but had little sense of organization or patience. For Jessica, that meant working long hours drafting contracts, attending meetings, and sometimes, stopping the boys from closing outrageous deals with unreliable clients.
"At least they pay me well," Jessica would justify to her peers, knowing her salary came nowhere close to what they earned.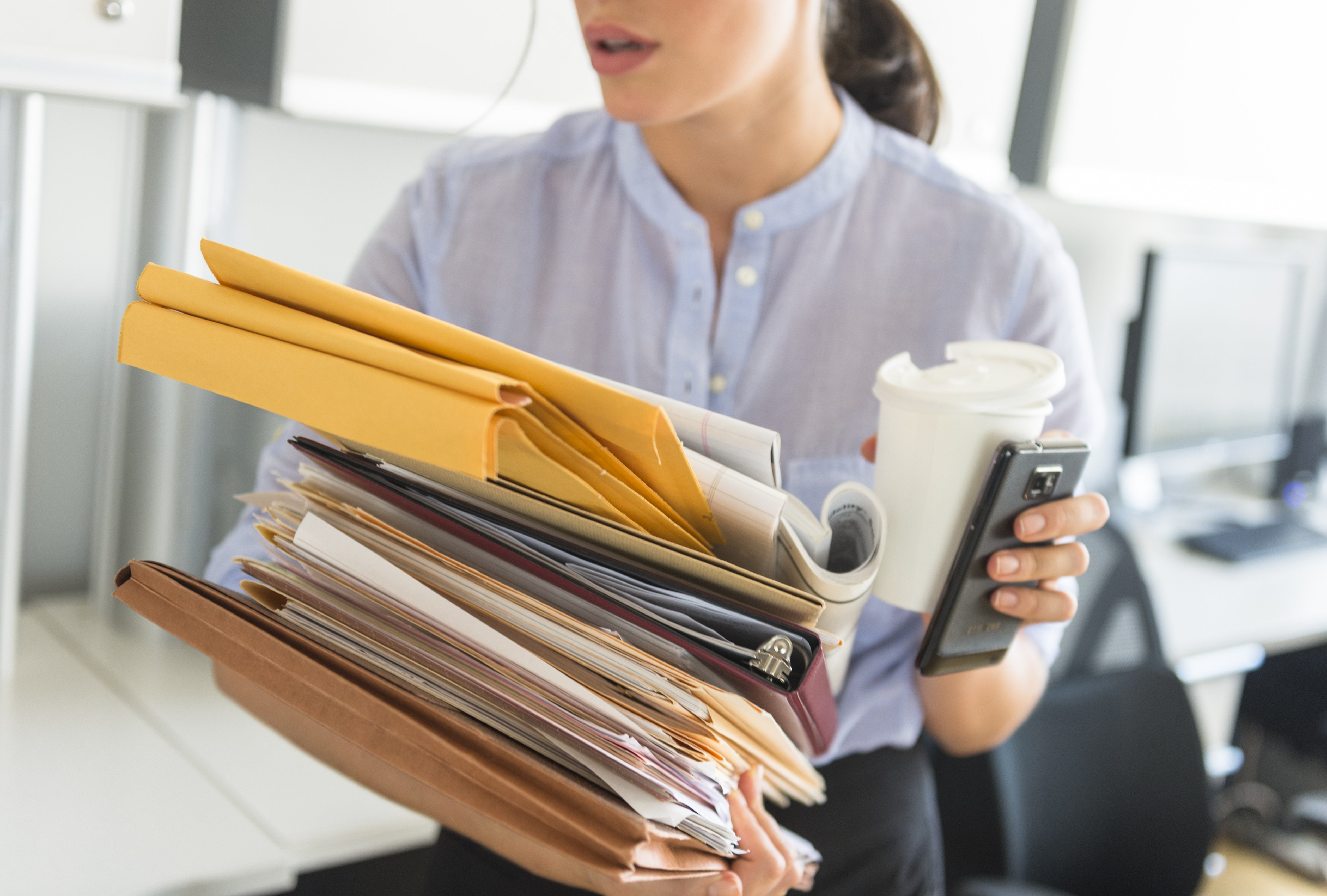 For illustration purposes only | Source: Getty Images
"Mama, relax. Your meeting will be fine!" Keith tried to get his mother to slow down.
"Small bites, Mama. And finish your juice."
Jessica chuckled and gave her smart little boy a squeeze.
On any other day, Jessica would have kissed Keith goodbye and left for work. She would get in the car, turn the radio on, and her mind would go blank. She would look around and see people walking their kids to school or driving to work with their partners.
Jessica had almost forgotten what it felt like to have a partner who loved, pampered, and helped around. Behind that steering wheel, she often wondered if she would ever find love again.
That car ride was the loneliest part of her day. 'But not today!' Jessica smiled to herself.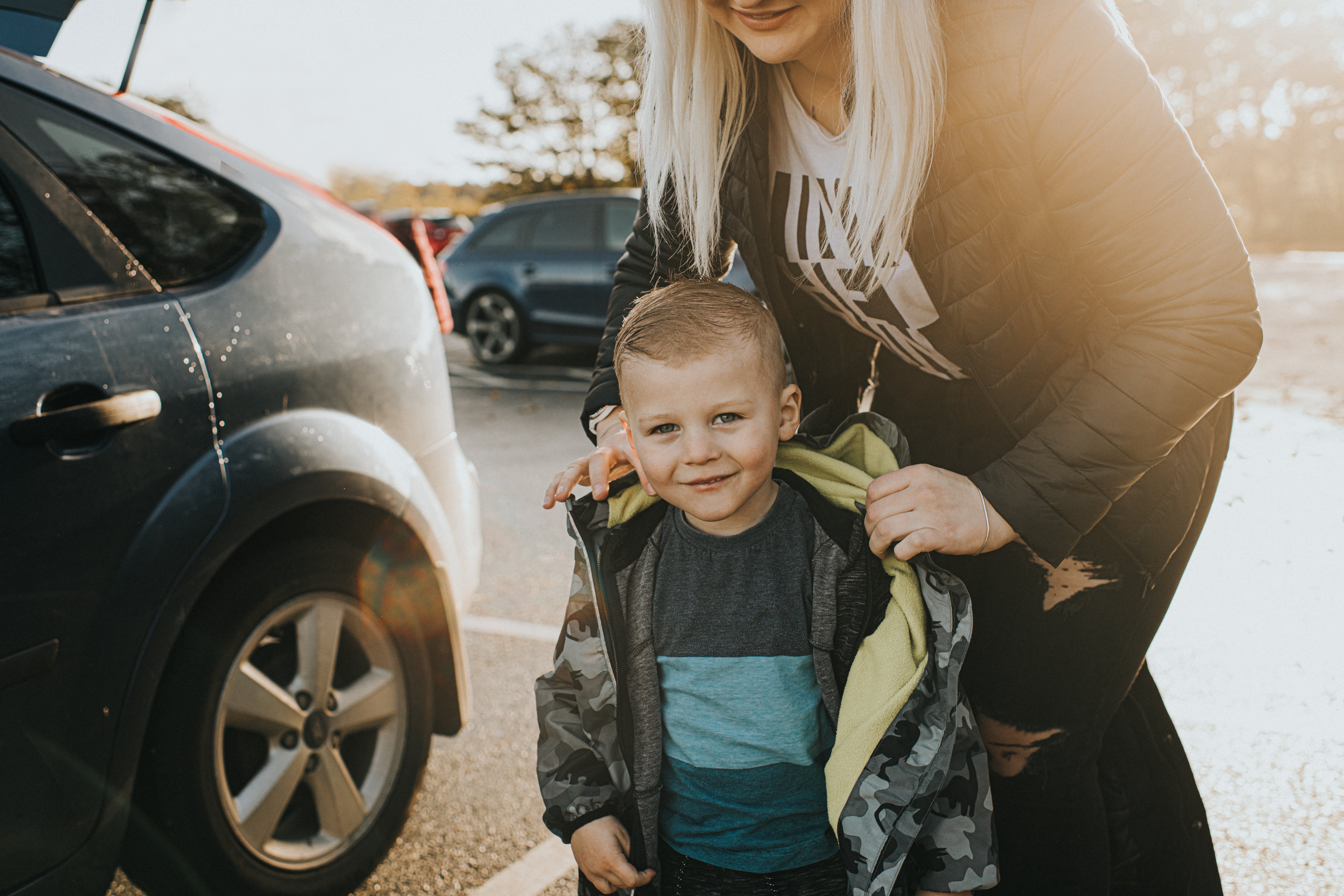 For illustration purposes only | Source: Getty Images
Today, she had to take Keith with her to work. She knew it would be frowned upon by her bosses, but that was the only way she could be present at the meeting.
Children have a way of opening us up with their innocence.
On the upside, the air of loneliness in the car was replaced by delightful childish banter and nursery rhymes that morning.
'I have a feeling today's going to go well,' Jessica thought, feeling a strange sense of calmness.
Keith had promised his mama that he would be a good boy all day.
"What do you want in return?" she asked.
"Nothing. I just want pancakes for lunch!"
So with the promise of pancakes, Keith did his best not to press all the buttons on the fancy elevator or touch the vases, or do summersaults on the squeaky marble floor.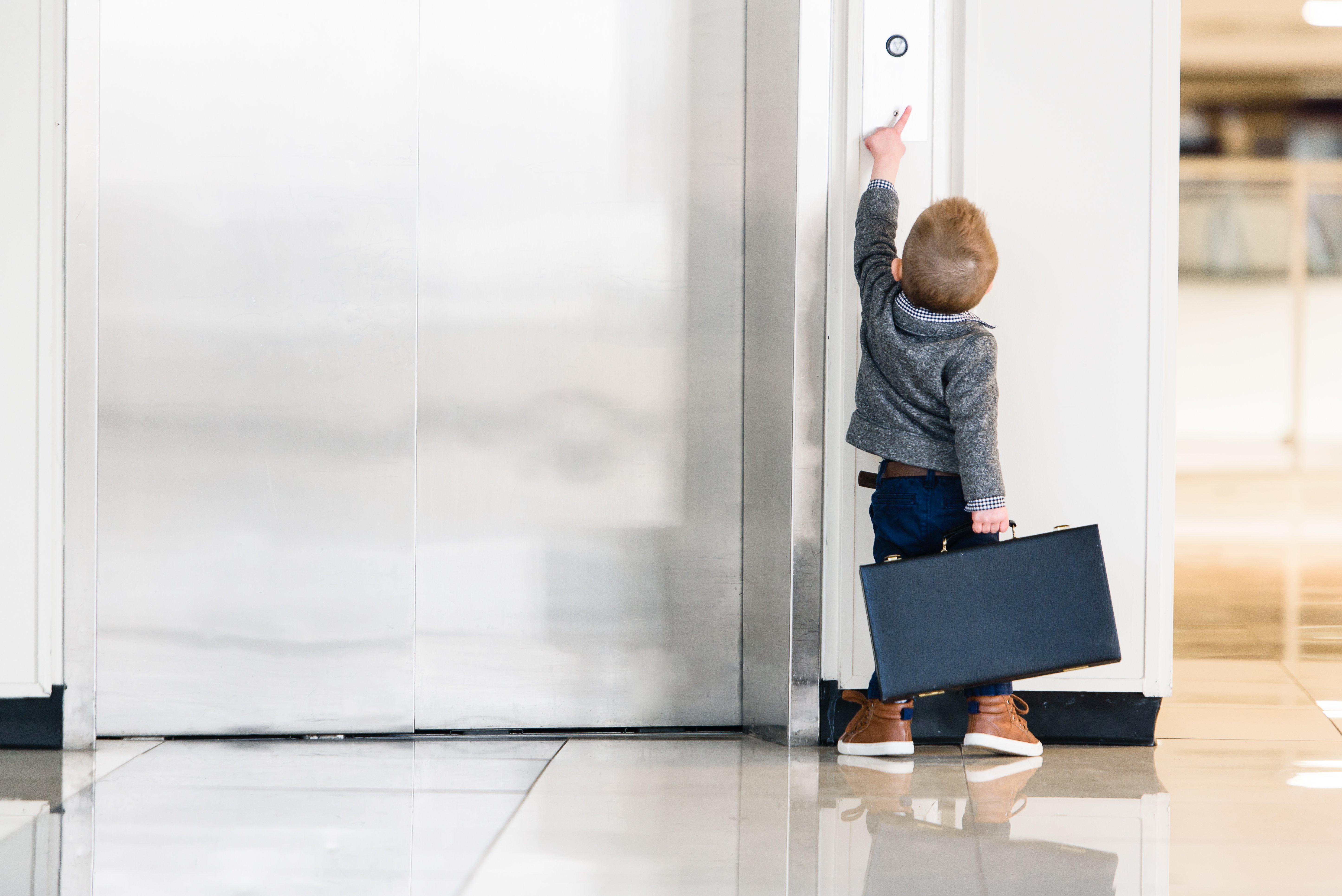 For illustration purposes only | Source: Getty Images
When Jessica's boss Udo saw her walking in with a kid, he was concerned.
"I hope you do not plan on keeping him here. There is a meeting you have to get to."
"Hello to you, too, Mr. Boss." Keith took a dramatic bow. The entire staff laughed and were in awe of the little boy's sense of humor.
Udo tried not to look embarrassed, smiled briefly at Keith, and then whispered sternly to Jessica, "If you can't come in on time or keep your personal stuff at home, you need to rethink your career. This is why companies avoid hiring women who wish to rejoin the workforce."
"This is not a place for you to be 'mommy.' This is a place of business."
"Alright, that's enough—" Jessica was about to unleash her pent-up anger on her boss.
Just then, the clients walked into the adjacent boardroom. To Udo's surprise, they were a team of five women and one man.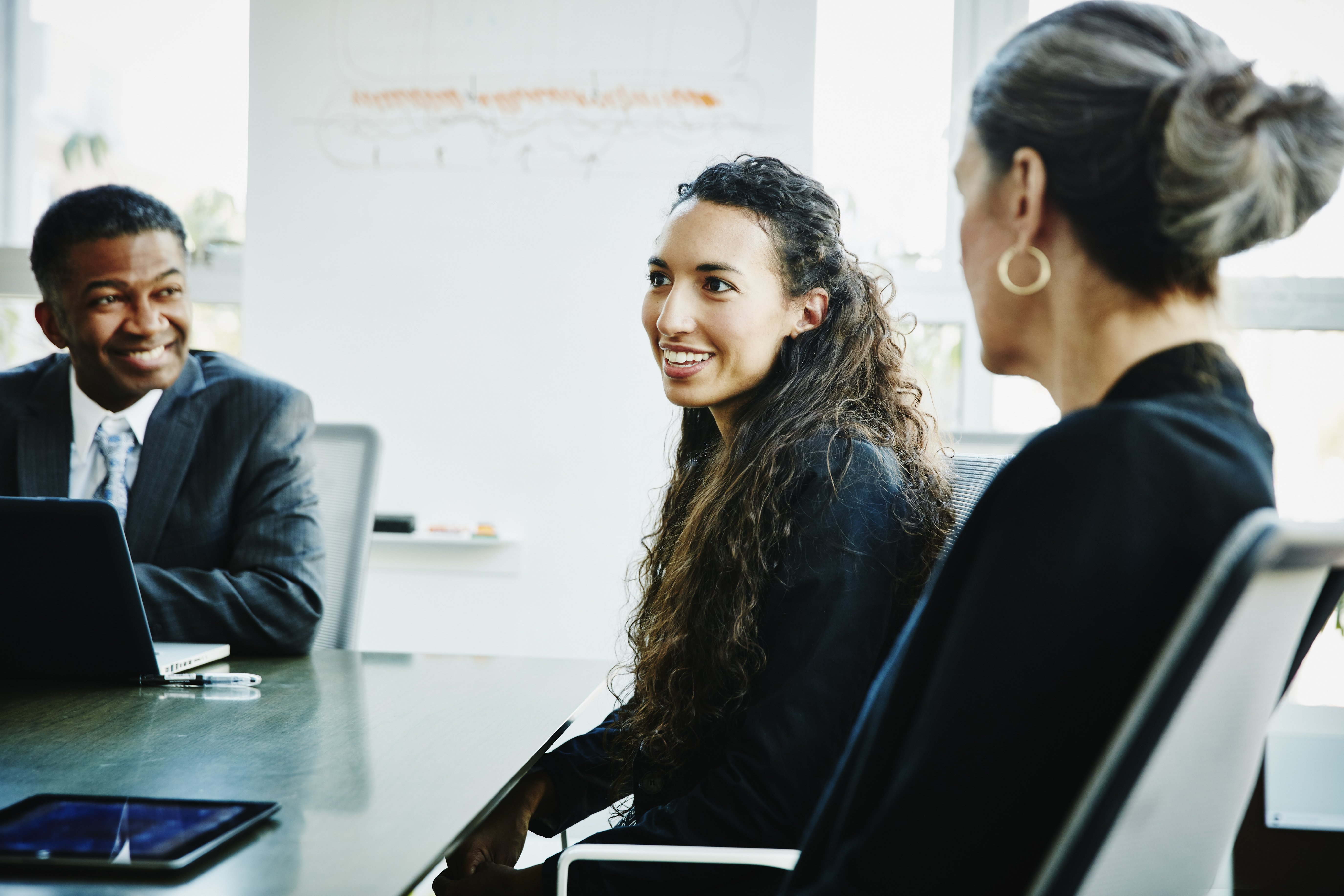 For illustration purposes only | Source: Getty Images
"Get your little boy sorted and join the meeting. We need you!"
There was more desperation than anger in Udo's voice. Jessica sighed in exhaustion. 'Who am I kidding? I need this deal to work out, too.'
She set Keith up in the smaller conference room in the corner with a snack, his favorite crayons, and a coloring book.
"Remember. Be good. Pancakes for lunch!"
As she rushed to the meeting, she requested a few colleagues to keep an eye on him. They were thrilled to meet the adorable child and spend time chatting him up.
The moment she entered the boardroom, Jessica sensed an awkward coldness. The meeting was not going well.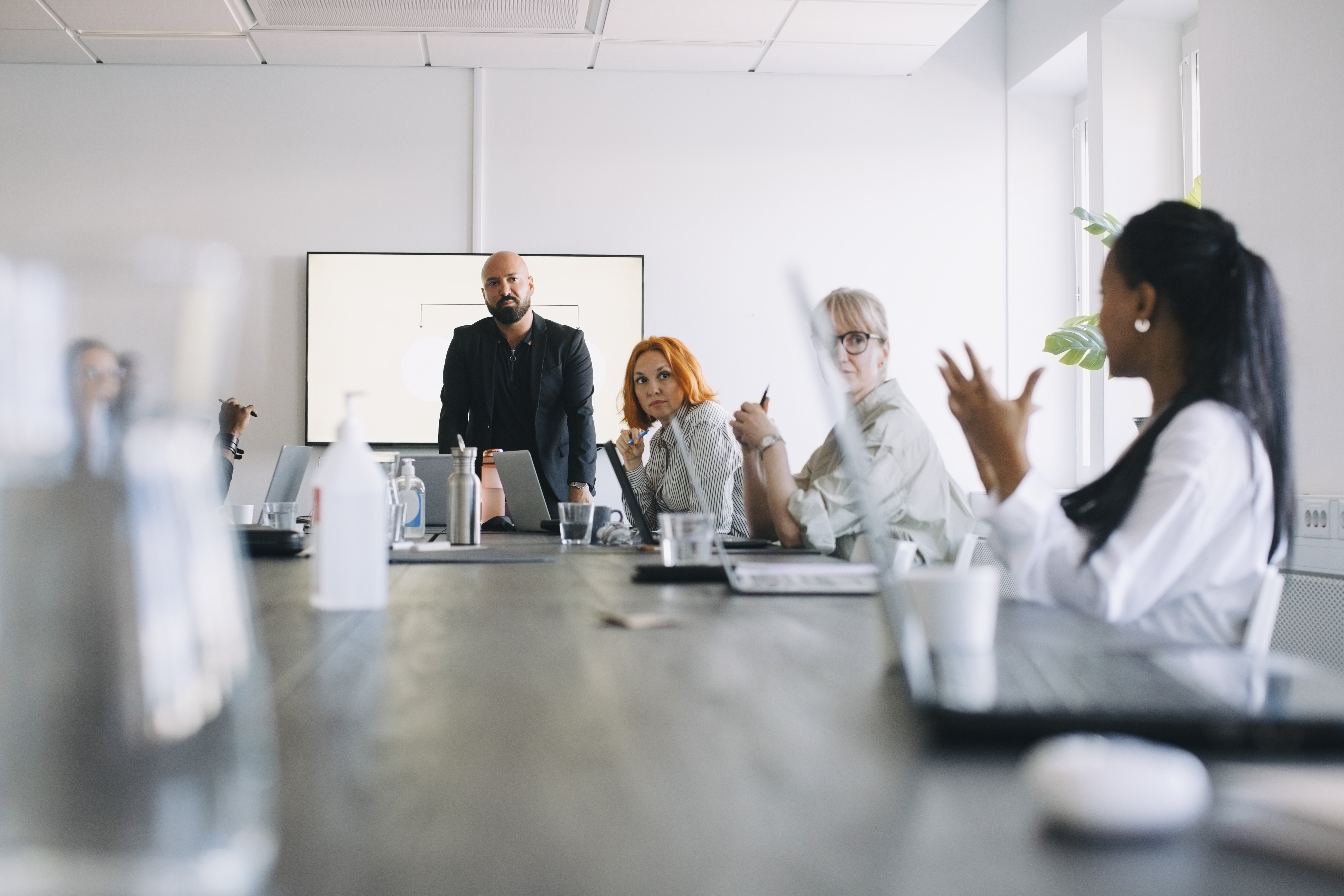 For illustration purposes only | Source: Getty Images
To Udo and his team, Jessica's entry was a relief. They knew that if someone could save the meeting and close the deal, it could only be her.
"We just don't think you can find the right tone or language to market for our kind of brand. We are a women's and children's brand, and from our interactions with you so far, we're not confident that you can get your finger on the pulse of our market. We can't take such a big risk."
"But let me assure you," Udo started to explain. "My colleagues and I have built a very— "
"Excuse me, but is that a child knocking on the glass?"
One of the women on the client's team noticed the child.
It was Keith! He was knocking and staring at Jessica through the glass, trying to catch her attention.
'This is so bad! I'm definitely getting fired.'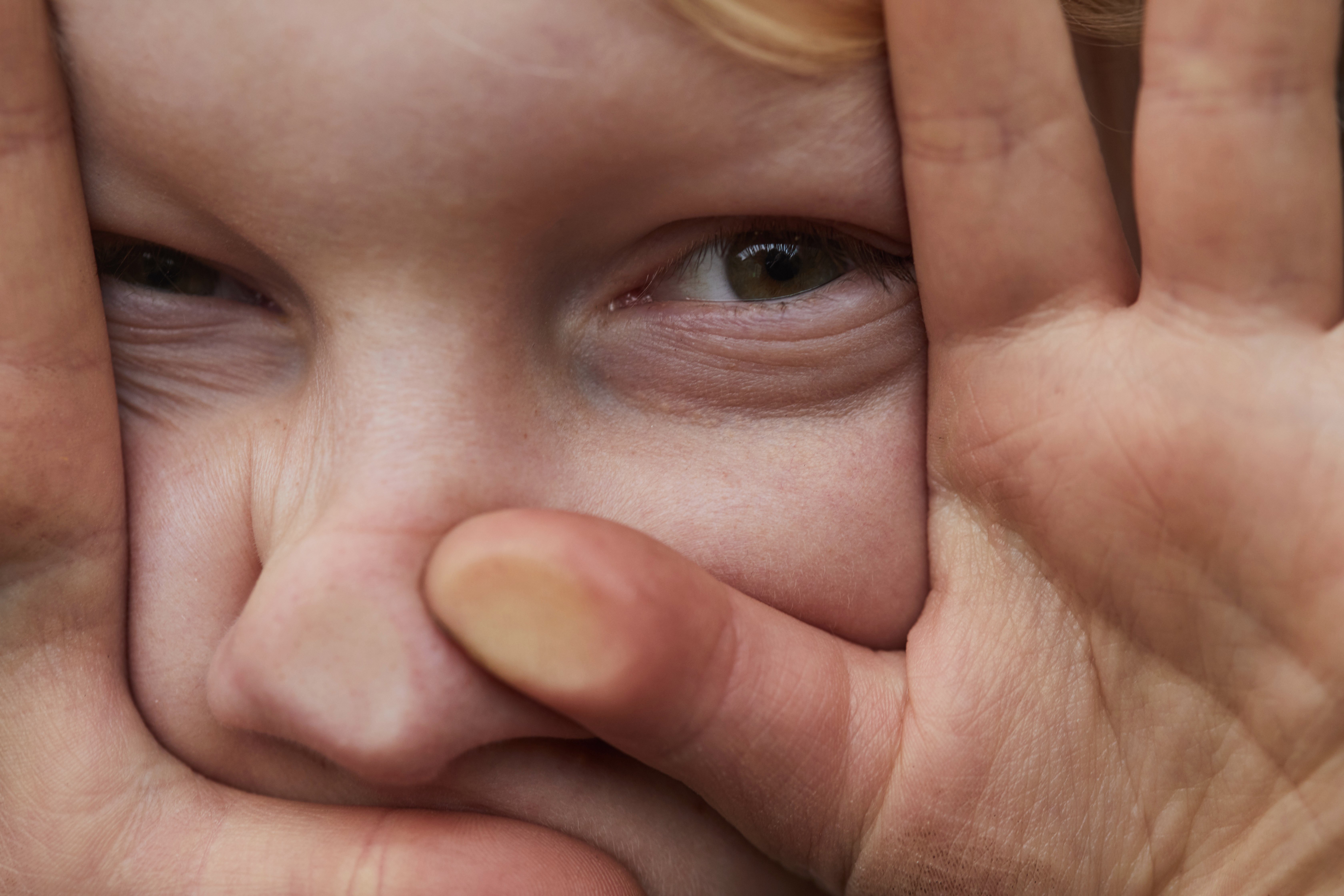 For illustration purposes only | Source: Getty Images
The colleagues who were supposed to keep a watch on Keith were trying to persuade him to walk away, but the kid just wouldn't budge.
Udo gave in and finally opened the door just a crack.
"Hey buddy, not now, okay? Jessica is busy; she'll be with you soon."
Udo tried to convince the boy but failed miserably.
"I need to talk to Mama. Mama!" Keith called out to her louder this time. Jessica rushed to him.
"Oh, let the boy in, will you?" One of the clients was curious to see what the child had to say.
"Mama, I've had a change of heart. Let's not have pancakes. I know you don't like pancakes. And we have been having a lot of sugar lately. So, I think we should have broccoli for lunch. Just broccoli. I hate it, but I did break that toy you bought for me yesterday."
When Keith finally paused to take a breath and wait for his mother's response, the whole team of clients burst into laughter. They couldn't wait to get a hold of Keith.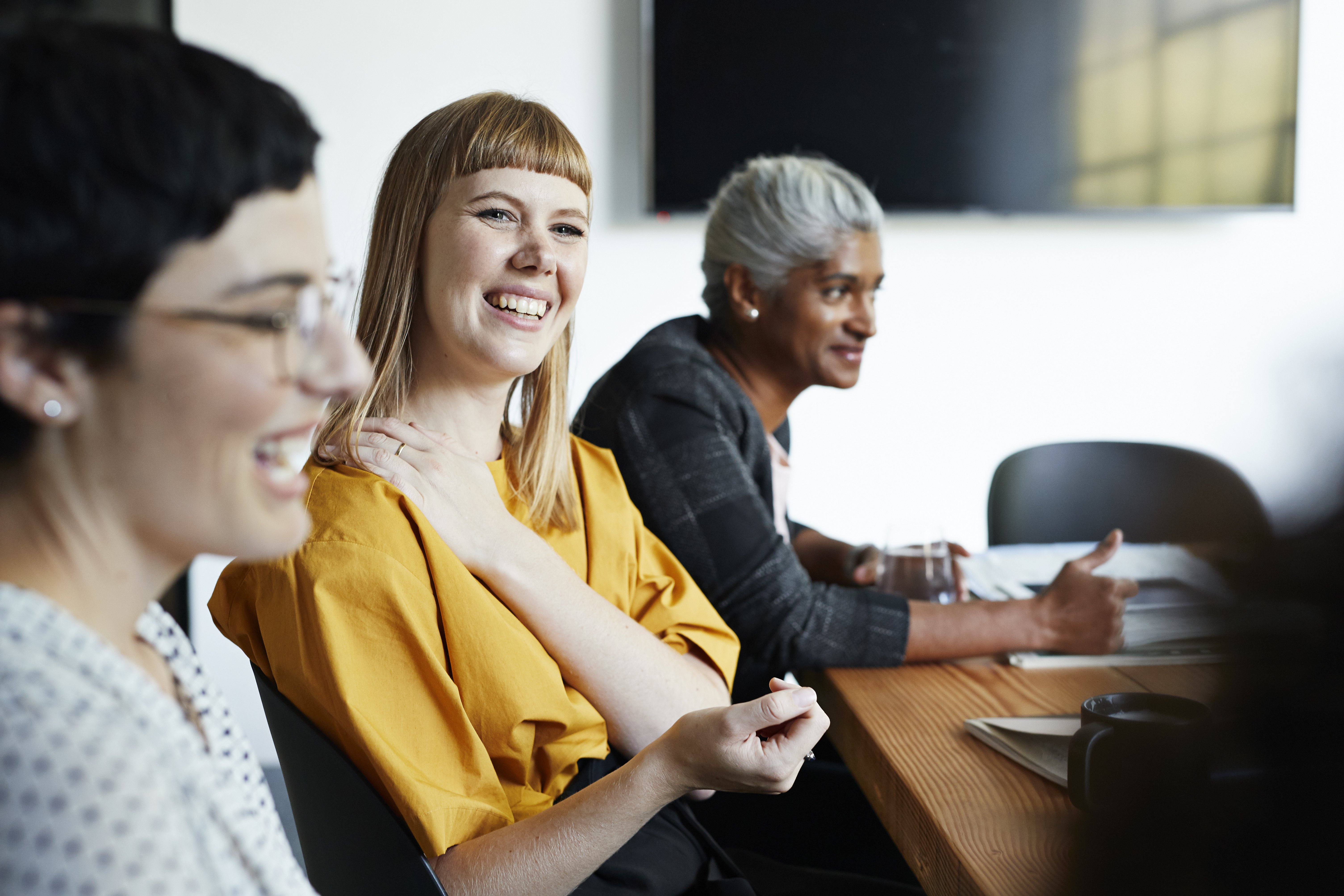 For illustration purposes only | Source: Getty Images
"Come here, young man. What's your name?"
"Keith!" he replied, with his trademark dimpled smile.
"Keith, sweetie. Come back here in five minutes, and we'll all take you to lunch together. How does that sound?"
Jessica nodded at the kindness of the clients and walked Keith out.
"You didn't tell me you have a child-friendly workplace. That changes a lot of things. Let's talk more. But this time, we want to hear from this young lady," they said, pointing at Jessica.
And Jessica didn't hold back. She had put in days of work to create the perfect proposal and contract for the clients. She presented all of it with confidence and zest.
And just while she was about to finish, Keith was knocking at the door again.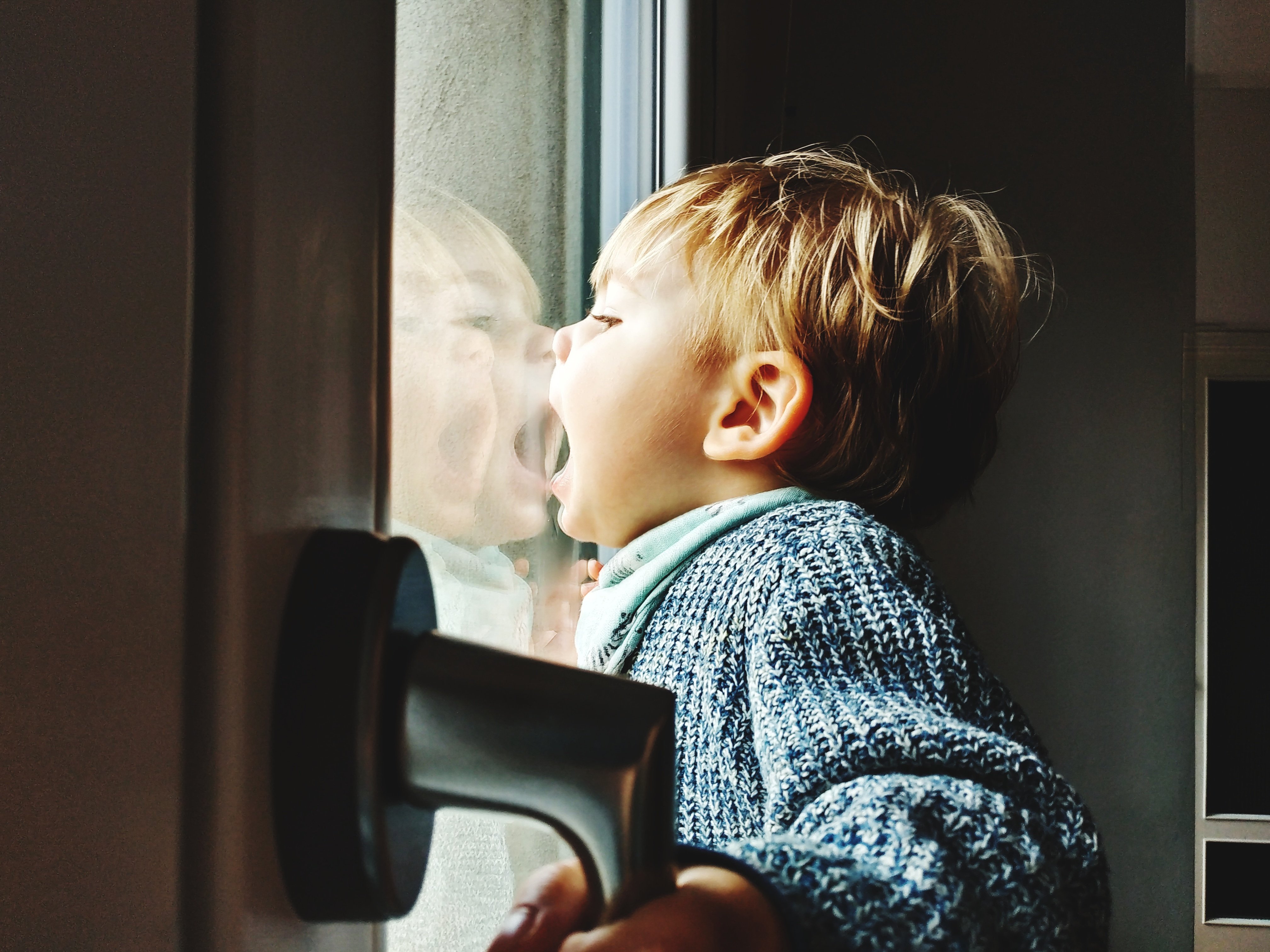 For illustration purposes only | Source: Getty Images
"You said five minutes. Five minutes are over!"
Udo and Jessica smiled awkwardly at the clients, hoping they had somehow convinced them to close the deal.
The six executives looked at each briefly and blinked in approval.
"Well, ladies and gentlemen. We're on board. We'd like to take you up on a year-long deal for $1 million. All thanks to this little kid. And his brilliant mother.
"You know, you should consider hiring more women to rejoin the workforce. They bring a certain clarity and warmth that your company could benefit from."
Udo looked at Jessica, who was beaming with pride. As they left the boardroom, he whispered to her, "I'm so sorry about earlier, Jess. You are awesome. I think I deserve the broccoli."
What did we learn from this story?
Children have a way of opening us up with their innocence. Three-year-old Keith was able to calm his mother, challenge her boss' rudeness, and break the tension and awkwardness of a boardroom full of people just by his unfiltered heartfelt words.
Raising a child doesn't weaken a woman; it only makes her more powerful. Just like the clients pointed out and Jessica demonstrated, women can pursue their careers with clarity, confidence, and focus, even after having the additional responsibility of a child.
Share this story with your friends. It might brighten their day and inspire them.
If you enjoyed this story, you might like this one about a little boy who decides to confront the employer of his struggling and overworked mother.
This piece is inspired by stories from the everyday lives of our readers and written by a professional writer. Any resemblance to actual names or locations is purely coincidental. All images are for illustration purposes only. Share your story with us; maybe it will change someone's life. If you would like to share your story, please send it to info@amomama.com.
Subscribe if you like this story and want to receive our top stories!