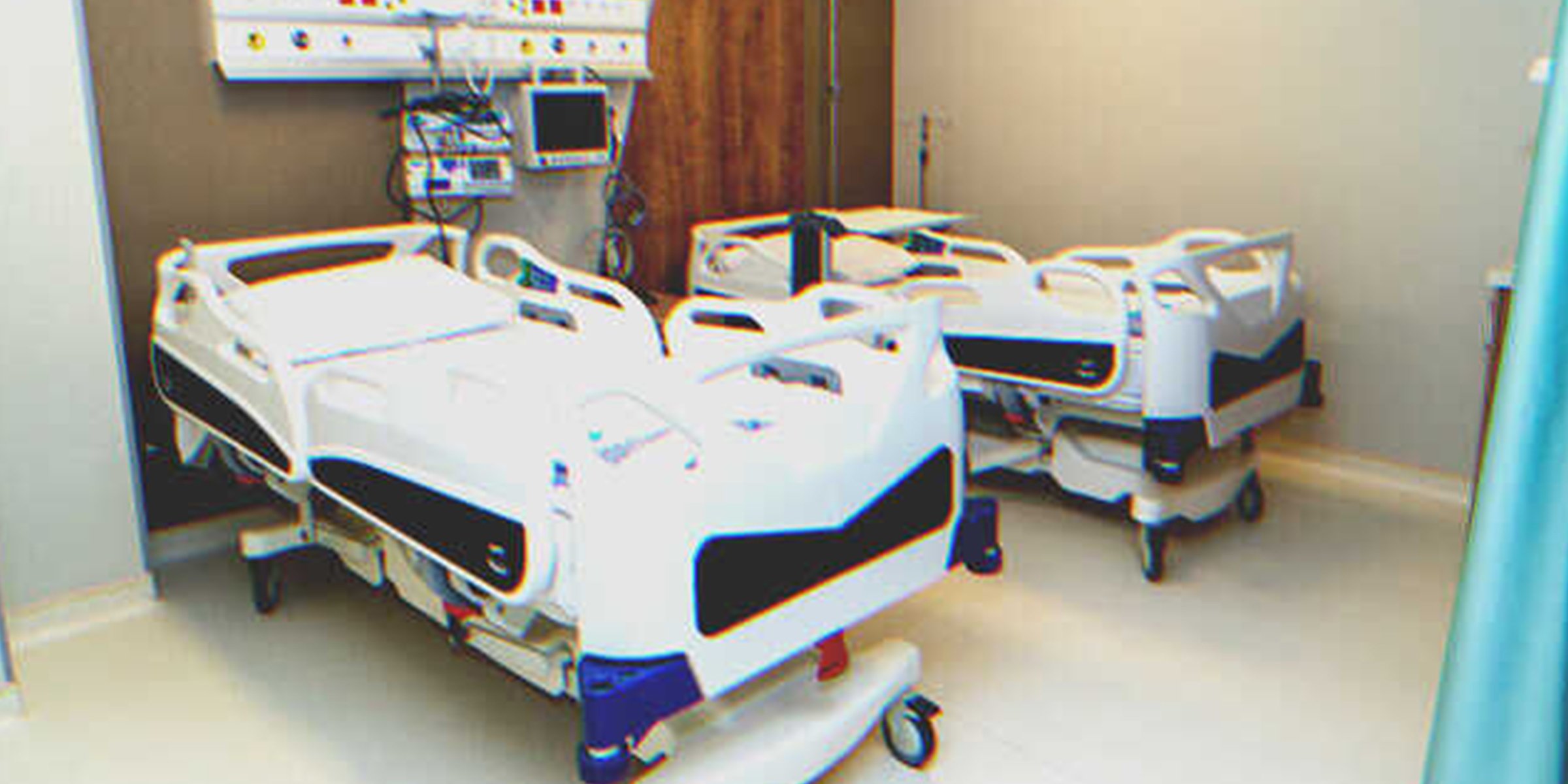 Shutterstock
Rich Man Refuses to Help Son's Teacher with Cancer, Both Men End up in Same Hospital Room Later – Story of the Day

Jack wanted his father, Michael, to use his wealth and save his teacher's life. He refused. But the universe found a way to destroy his ego.
"That's it! If there is even a shred of reasonable doubt, my client walks a free man. And respected members of the jury, it is your responsibility to uphold the law and acquit Mr. Wright. I thank you for your time."
Michael Morris ends his closing statement to a courtroom with pin-drop silence. The judge, jury, and the spectators in the courtroom were in awe of Michael's ability to hold a crowd. The fact that he was defending a multimillionaire accused of treason and other corporate frauds seemed irrelevant.
It was a Michael Morris Show in the trial of the century. The judge excused the jury for deliberation and dismissed the court until further notice. Michael started packing his briefcase.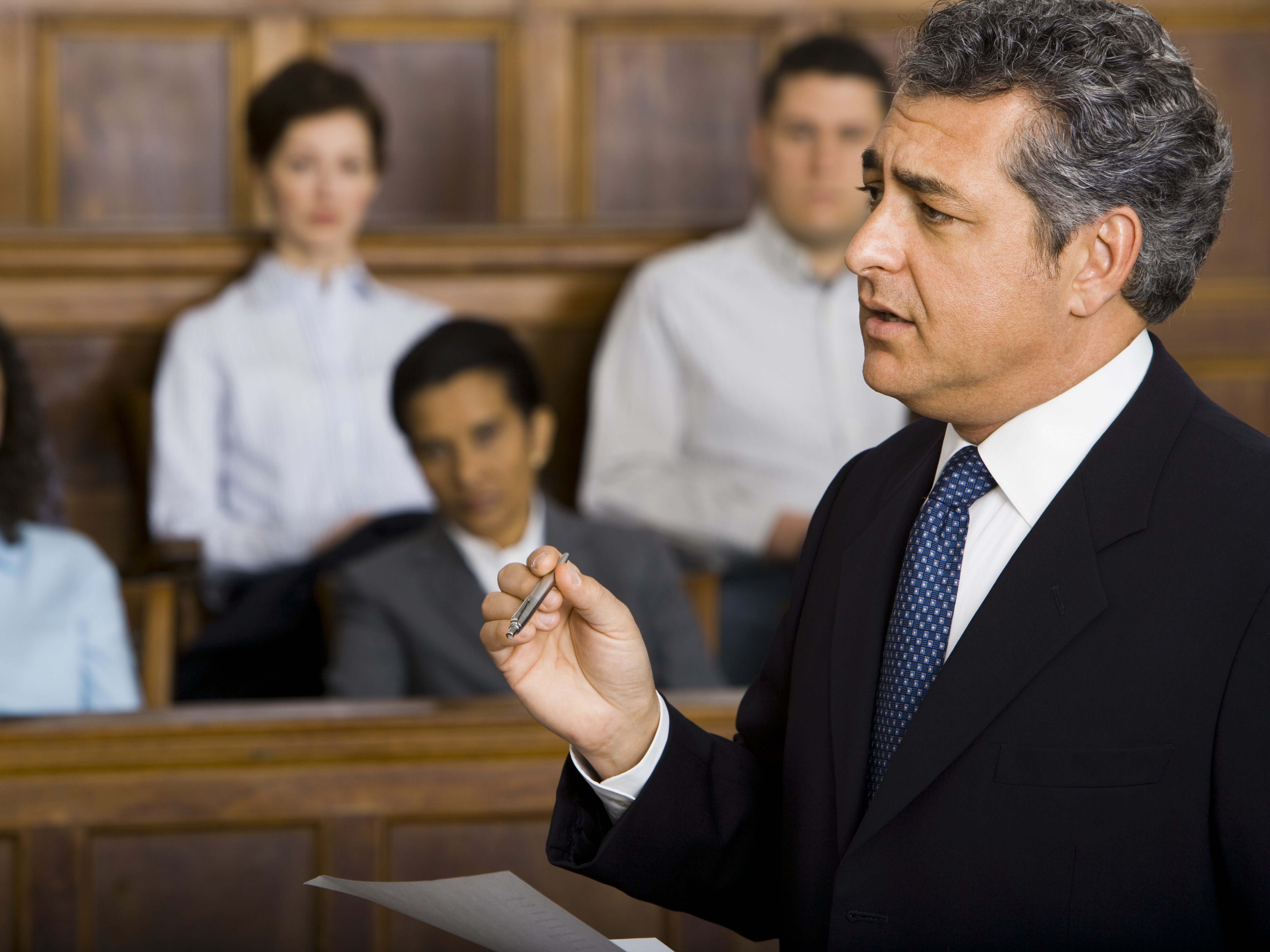 For illustration purposes only | Source: Getty Images
"That was amazing! I was told that you are worth the bucks. You and I are going to make a lot of money soon once we sue these low-lifers for defamation." Mr. Wright said in his infamous eerie voice.
Michael did not react. He smiled, shook Mr. Wright's hand, and walked towards the exit with his briefcase. To his surprise, his 12-year-old son Jack was waiting for him.
"Jack! What are you doing here? How long have you been here?"
"Weren't you supposed to be at school? And are you alone?" Michael barraged Jack with questions.
"No, Dad. Angela's sitting outside. And most teachers and students are busy preparing for the annual fundraiser. I'm not interested in it, so I called Angela, and she picked me up."
19-year-old Angela lived across from the house of Michael and Jack. She would help Michael by looking after Jack whenever possible. Michael would pay her generously, which helped her save up for college.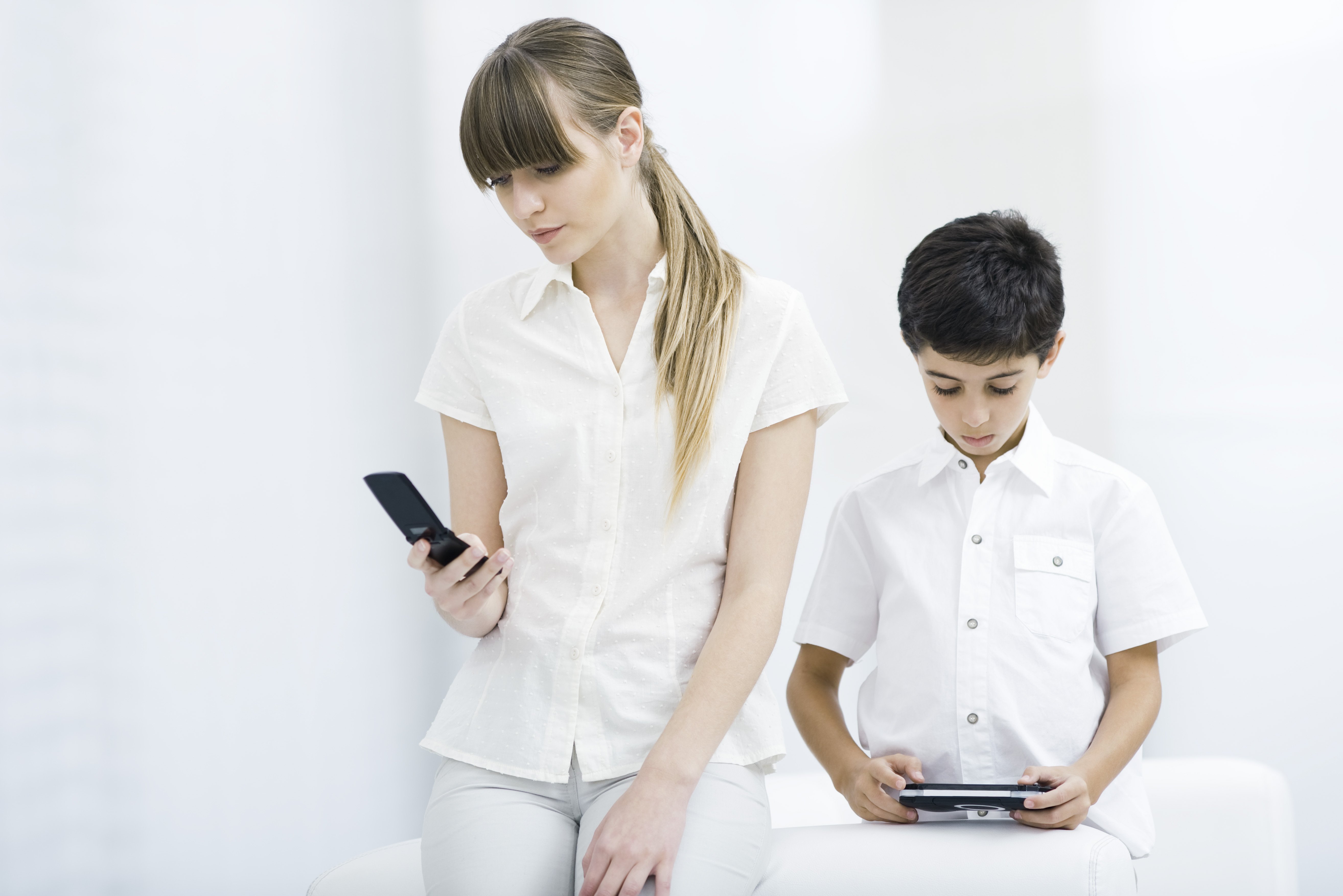 For illustration purposes only | Source: Getty Images
Angela entered the empty courtroom looking for Jack. She got nervous when she saw Michael with Jack.
"Sorry, Mr. Morris," Angela said. "I had stepped out for a coffee. I was up late at night studying, and Jack called me up this morning, so I rushed to school. I called your assistant, and she said you were in the courtroom. And Jack wanted to see you immed…."
Michael quickly interrupted and said, "It's okay, Angela. Just take him back home safely. Jack, we will speak once I'm home in the evening."
"But, Dad. I want to discuss something very important with you." Jack pleaded.
"As I said, once I reach home," Michael said in a stern voice as he left.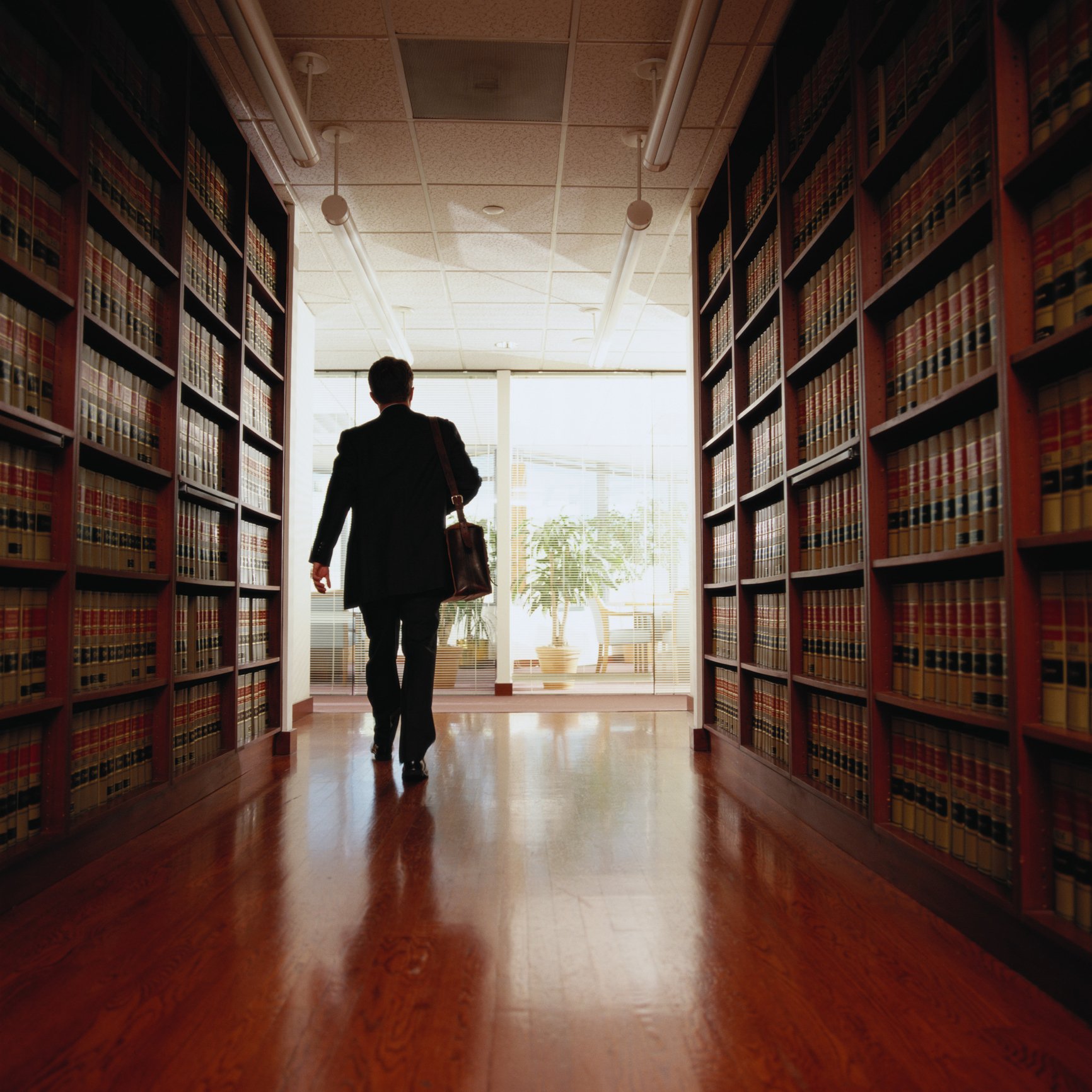 For illustration purposes only | Source: Getty Images
It was difficult for Michael to raise Jack since his wife Celine left him years ago. His busy schedule always hindered Michael's intention to be a good father.
Michael tried his best, but he always fell short of raising his son the way he imagined in the beginning. But one thing he could use was the wealth he accumulated as a successful lawyer.
Michael had made work his worship, and success followed rather quickly. Success became addictive to Michael. It not only made him a skillful and shrewd lawyer but also a tough person.
Jack was waiting for Michael at home. He was angry at Michael for not speaking with him that morning.
"He has all the time in the world to save a bad criminal, but he does not even listen to me when I want to do something good," Jack thought to himself.
But he didn't want anger to get in the way of his discussion.
"Calm down, Jack. Remember what Professor Harris taught the other day? 'To be angry is to make others' mistakes punish yourself.'"
For illustration purposes only | Source: Getty Images
When Michael returned home, he set up dinner for Jack and himself. Jack calmly sat down and waited for his father to talk first.
"Jack, you wanted to talk about something this morning?" Michael asked.
"Yes, Dad!" Michael responded immediately. "Do you know my English teacher?"
"Richard Hitchens, right?" Michael said after he tried hard to remember his name.
"Harris! Yes. He is the most popular teacher in our school. He does not simply teach us the basics of English. He uses real-life examples to help us remember concepts and build our vocabulary," Jack said with excitement.
"Oh, nice. That's a great way of teaching. I thought there were no good teachers left. But if Mr. Harris is as good as you say, I think…."
"In fact, he was the one to suggest that we should listen to a lawyer speak in a courtroom." Jack interrupted Michael as he spoke fondly of his teacher.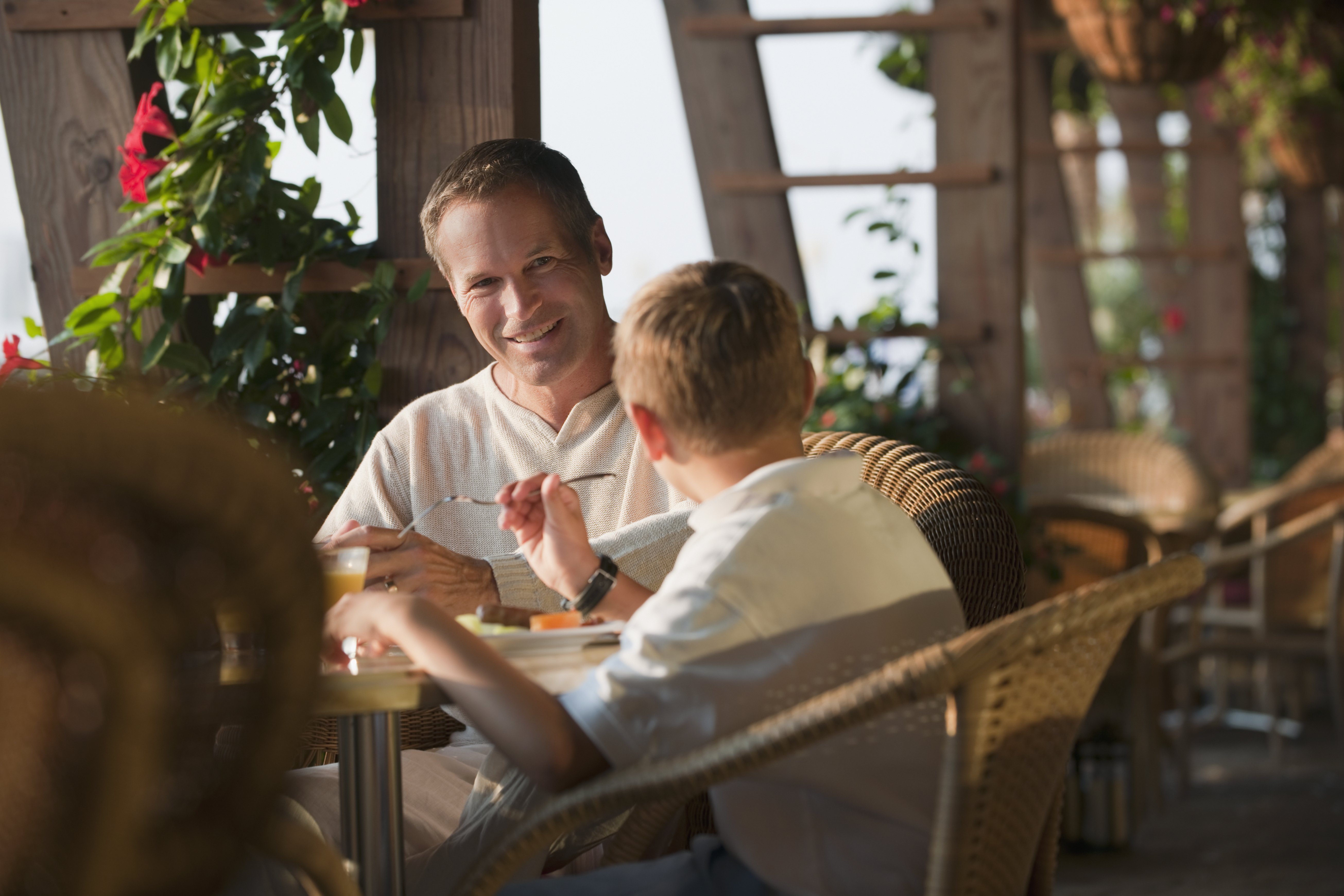 For illustration purposes only | Source: Getty Images
"Mr. Harris says that watching the best professionals use language at their craft is a masterclass in itself. And I saw it today when you did your magic in the courtroom, Dad," Jack added.
"Interesting. I'd like to meet Mr. Harris one day. He really seems interesting," Michael said with a smile.
"The sad thing is that Mr. Harris was diagnosed with cancer last week. And he would really benefit if we could help him out with the medical fees," Jack said, hoping his father would agree.
Michael stopped chewing his food as he sensed what Jack was trying to do. He put down his fork and looked at Jack. He realized his son wanted to ask him for money for his teacher's treatment.
Michael remembered the events that happened in the morning. Jack visiting him in the courtroom and giving credit for that to his teacher seemed manipulative. In a strange way, it also gave Michael a sense of pride.
"Maybe he will also be a shrewd and successful lawyer like me one day," Michael thought to himself.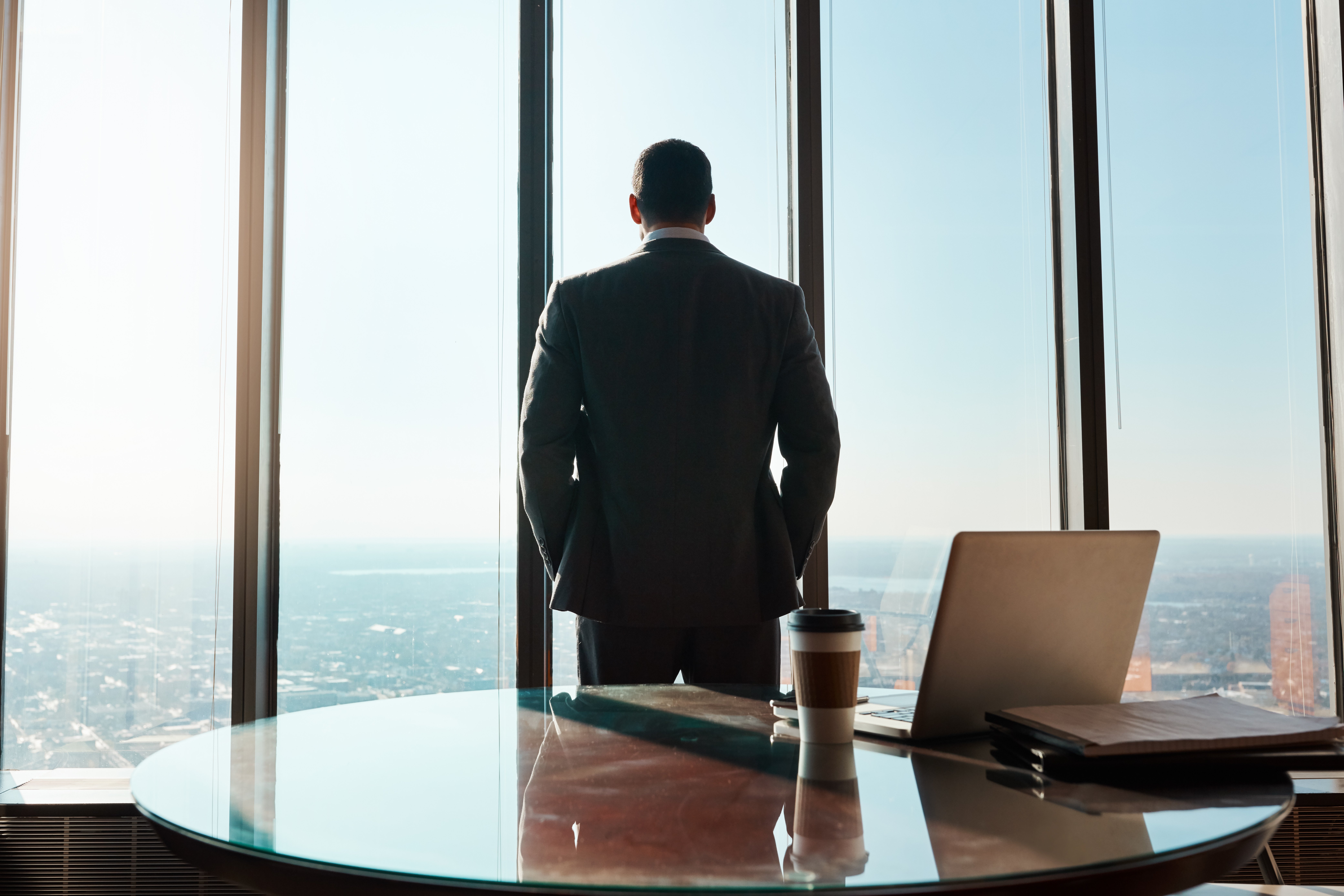 For illustration purposes only | Source: Getty Images
Michael continued having his meal. "It is sad that Mr. Harris is going through a tough time. But we cannot just give freebies to people," he said.
"But his life depends on it, Dad!"
"Jack!" Michael raised his voice.
"If we help every sick person on earth, do you think we'd be left with any money?"
"The money we have has been earned with a lot of hard work over many years. People get sick all the time. Some get better. Some die. That's how the world works.
"I understand that you want to help your teacher. But Mr. Harris needs to find his way out of this one himself. He needs to fight like all the hardworking people fight to raise money," Michael explained.
"Are you serious, Dad?" Jack got up from his seat. He had tears in his eyes. "How can someone fight something like cancer on their own? He needs all the help he gets, and you are rich enough to help him out right away."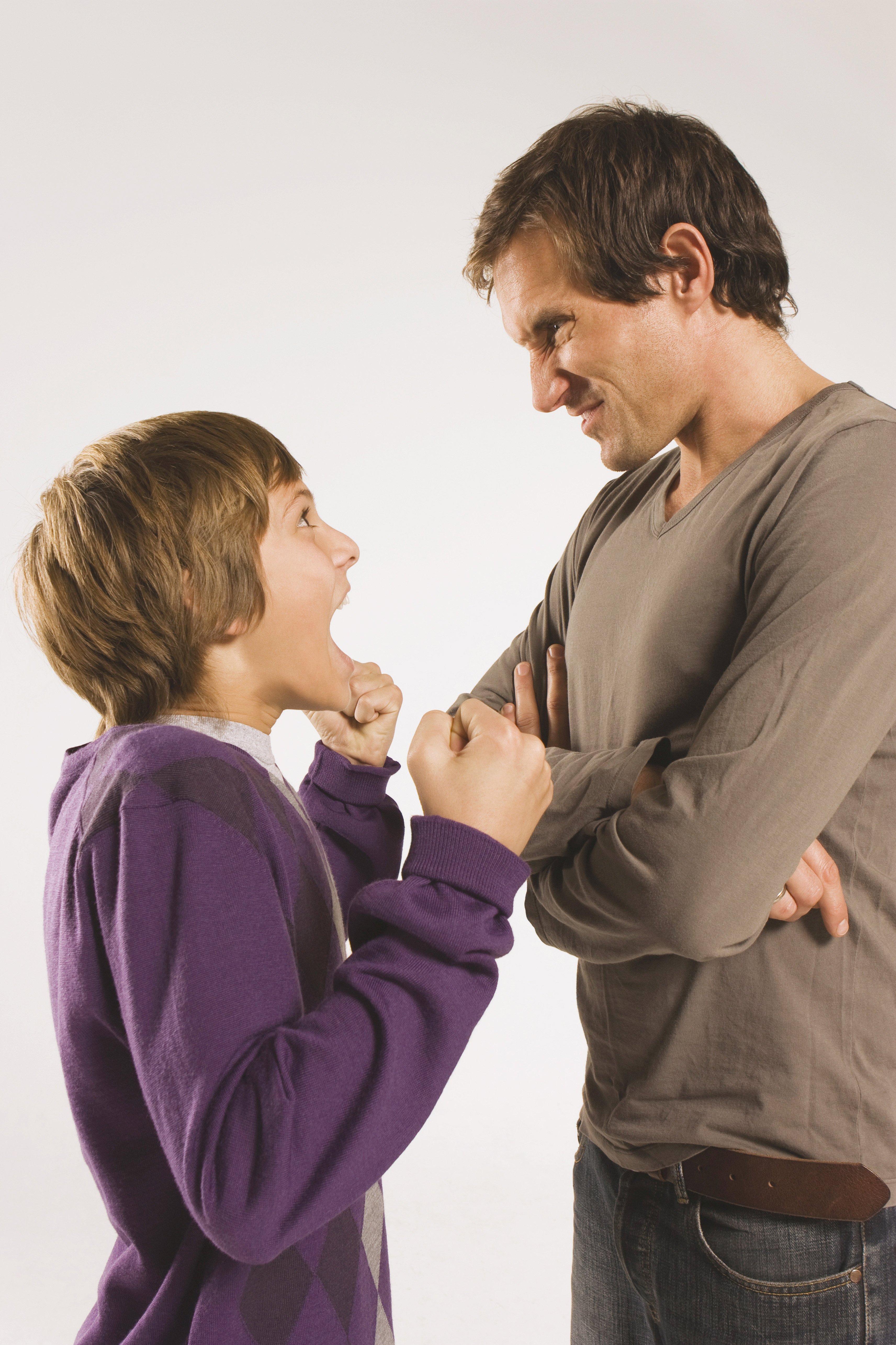 For illustration purposes only | Source: Getty Images
Michael tried to be calm while Jack got upset.
"It's not about the disease, son. It is about the principle. It is about money, yes! I worked hard to have enough money to overcome every possible problem without depending on anyone. Mr. Harris should've done the same."
"That is just insane, Dad! I didn't think you'd be so heartless." Jack said, crying.
"Don't say that. You must respect money. If you want to learn how money works, you should participate in school activities like working towards the annual fundraiser. Maybe you'll learn something about the real world," Michael raised his voice again.
"And take this $100 with you. You can give it to your teacher. Or you can ask others to contribute to this amount towards a common cause.
Never measure success with how much money you make.
"I don't think anyone will even give a single penny from their pocket. Maybe then you will finally learn how the world works."
Jack shouted, "I'm sure there are good people out there who'd give more than what you have given!"
Michael shouted back, "Grow up, Jack! That's never going to happen. You will learn the ways of the world when you grow older!"
"To be angry is to make others' mistakes punish yourself. To be angry is to make others' mistakes punish yourself," Michael heard Jack repeating the quote to himself as he walked upstairs.
Although it did not feel good, Michael believed he did the right thing by not giving in to Jack's demands.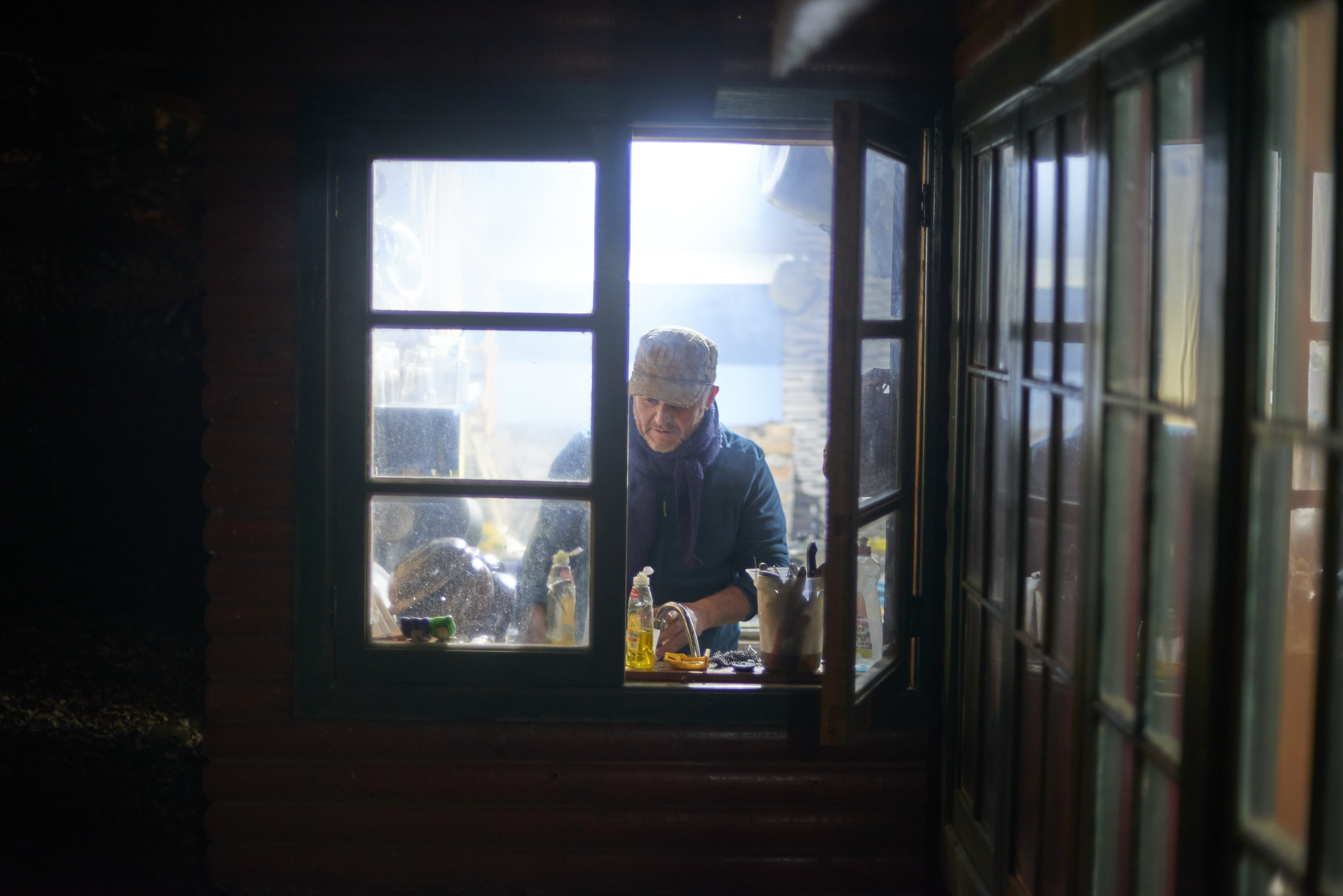 For illustration purposes only | Source: Getty Images
'The kid needs some tough love, or else he will be taken for a ride by anyone,' Michael thought to himself.
Michael's ruthlessness continued giving him success at work. But it was also the biggest source of stress in his life.
Months later, Michael crashed in court and was rushed to the hospital. The scans showed numerous tumors in his lungs. He had lung cancer.
Fortunately, the cancer was detected early. Michael arranged for a full-time caretaker for Jack at home and moved to the best cancer facility. He was under the care of the best doctors in the city. He could afford a private room at the hospital where he underwent treatment.
Michael was hopeful that his wealth would also get him out of this situation unharmed. He was given high-quality medical attention every minute of the day.
But one night, the hospital's electrical system malfunctioned due to thunderstorms. It caused a fire and quickly spread all across the hospital.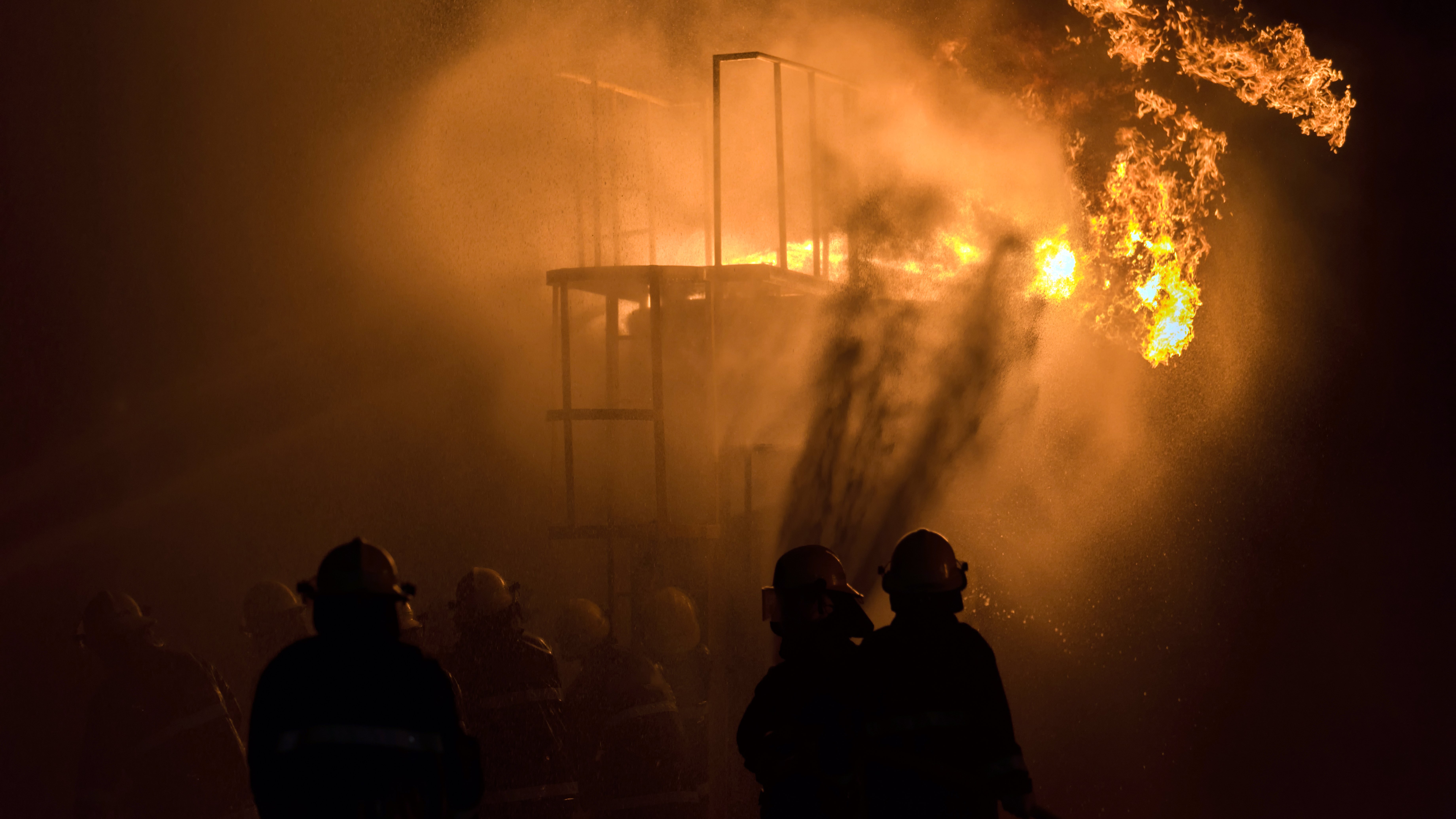 For illustration purposes only | Source: Getty Images
Firefighters and rescue teams were deployed. All the patients were shifted to neighboring hospitals. Due to a lack of rooms, Michael had to share a room with another patient.
"Excuse me!" Michael tried to catch the attention of one of the hospital's panicked staff. "Could you move me to a private room, please? I can pay for it right away."
A nurse heard Michael and said, "Mister. Do you know what's going on around you? A hospital is on fire, and we're struggling to find a place for all the patients. You are lucky to have found a place in this hospital." The nurse started checking the vitals on Michael's and the other patient's machines.
"How dare you talk to me like that?" Michael shouted. "Do you know who I am? I can get you fired right n…Where are you going?"
The nurse ignored Michael's rant and left after checking the stats on the machines.
Michael fell asleep to the beep of the machines in the room. When he woke up, the atmosphere seemed to have calmed down.
Michael noticed the other patient in his room quietly staring at the ceiling. He looked at the charts around his bed and the machines that monitored him. They were the same as his.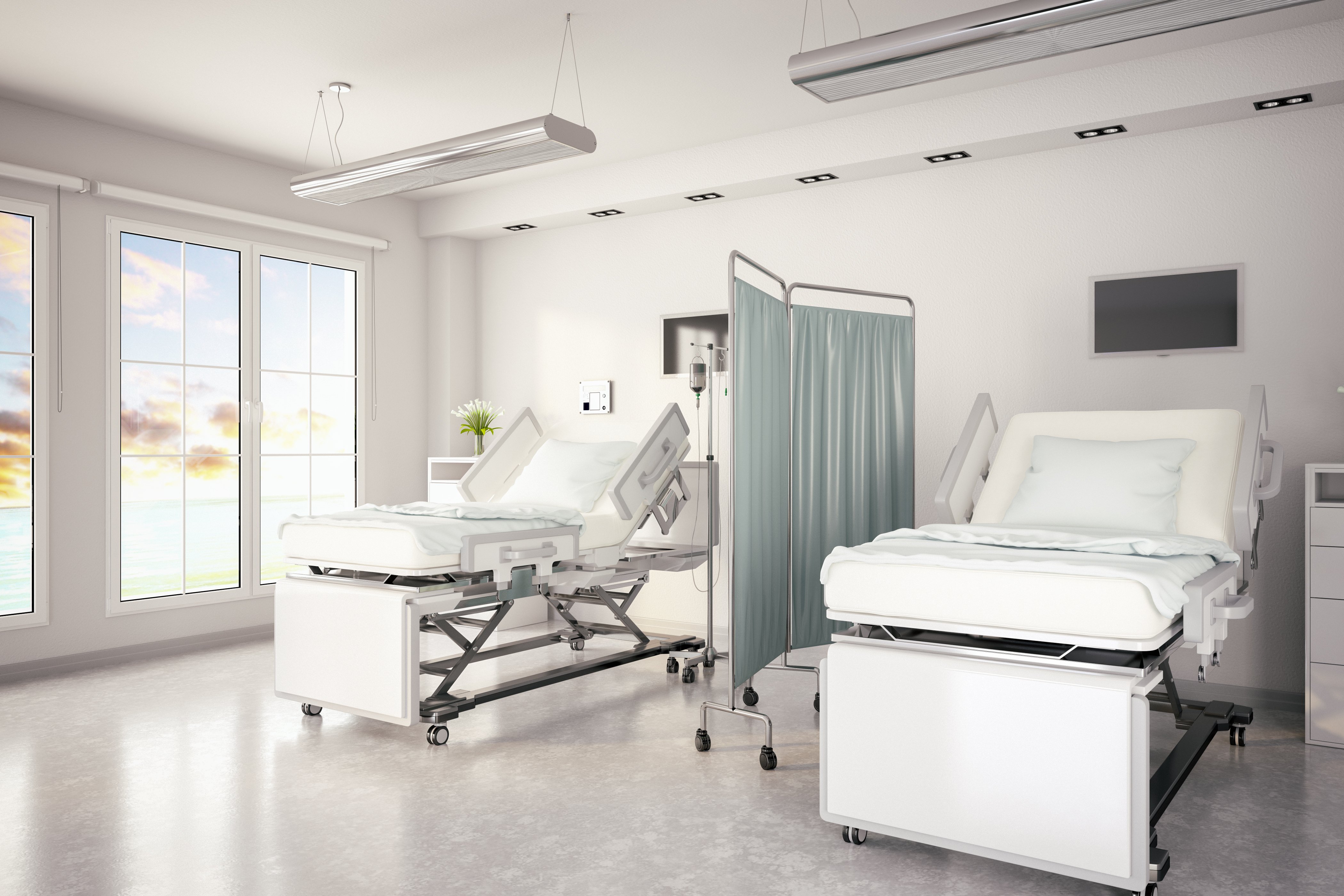 For illustration purposes only | Source: Getty Images
He asked the other patient. "Cancer?"
The man looked toward Michael and nodded.
"Which one? I've got mine in the lungs." Michael said.
"Prostate," the man said through his oxygen mask.
"Aah. What stage?" Michael asked.
The man raised two fingers in the air.
"Okay. Stage two. Same as mine. So, still curable. Have they given you the odds of survival?"
The man removed his mask to answer, "They gave me about five years if everything goes right. But I won't be continuing my treatment anymore."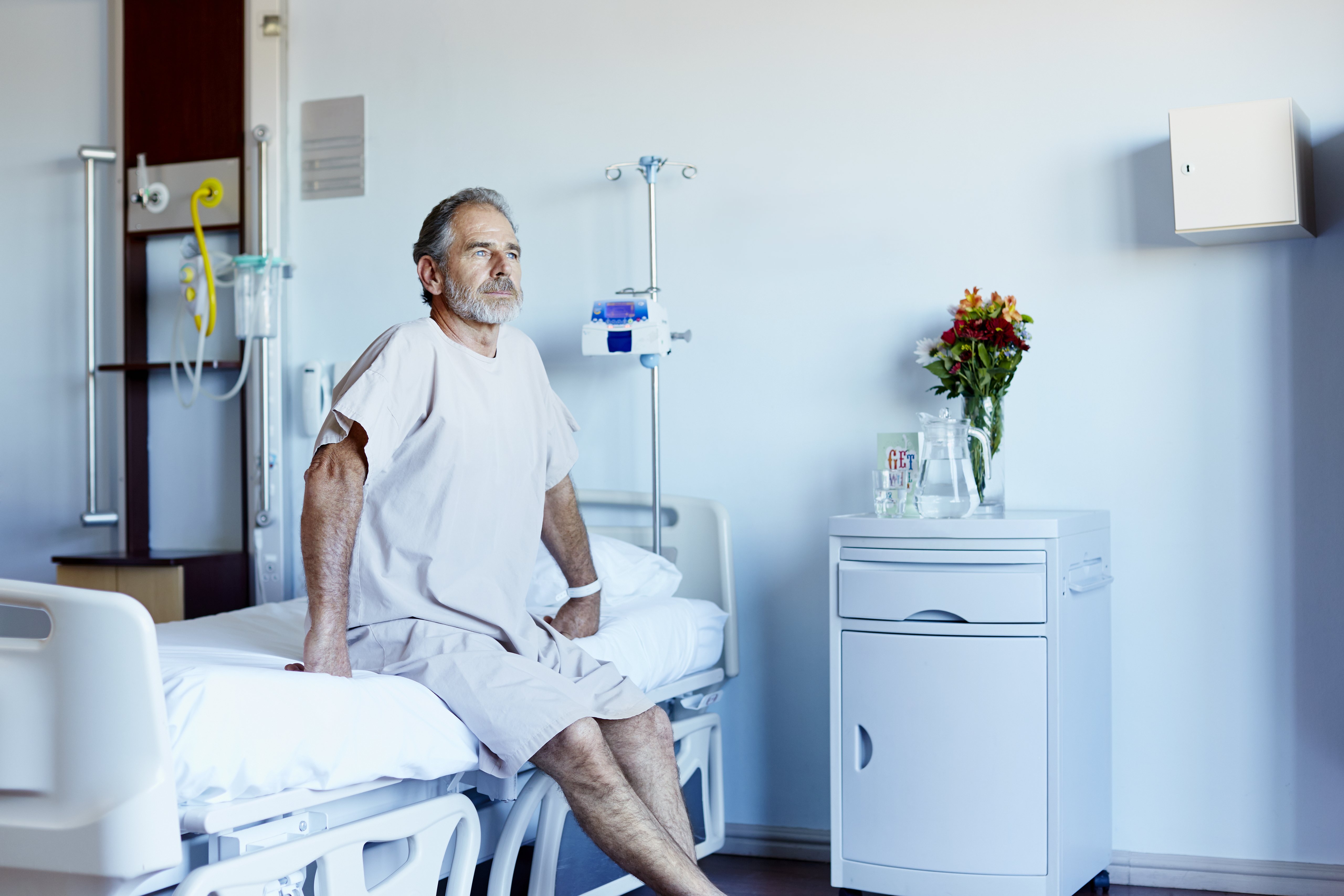 For illustration purposes only | Source: Getty Images
"Huh? Are you sick of chemotherapy already?"
"Not really. 'Pain is inevitable. Suffering is optional.'"
"That's a quote by Buddha, right?"
"Actually, the quote is credited to Dalai Lama, Haruki Murakami, and it is based on a Buddhist saying. Anyway, if it was my suffering alone, I'd be fine with it. But many people are suffering trying to pay for my treatments."
"You mean your family?" Michael asked
"You can say that," the man replied with a smile.
"What does that even mean?" Michael abruptly changed his focus to the chaos outside.
"And where is the nurse? This hospital is just the worst. After this week's chemotherapy, I'm calling my lawyer and suing each and every doctor and nurse in this department," Michael shouted.
"Calm down, young man. 'To be angry is to make others' mistakes punish yourself.'"
Michael had heard that before. He thought for a moment, and a shiver ran down his spine. He looked at his roommate and blurted, "Mr. Harris!"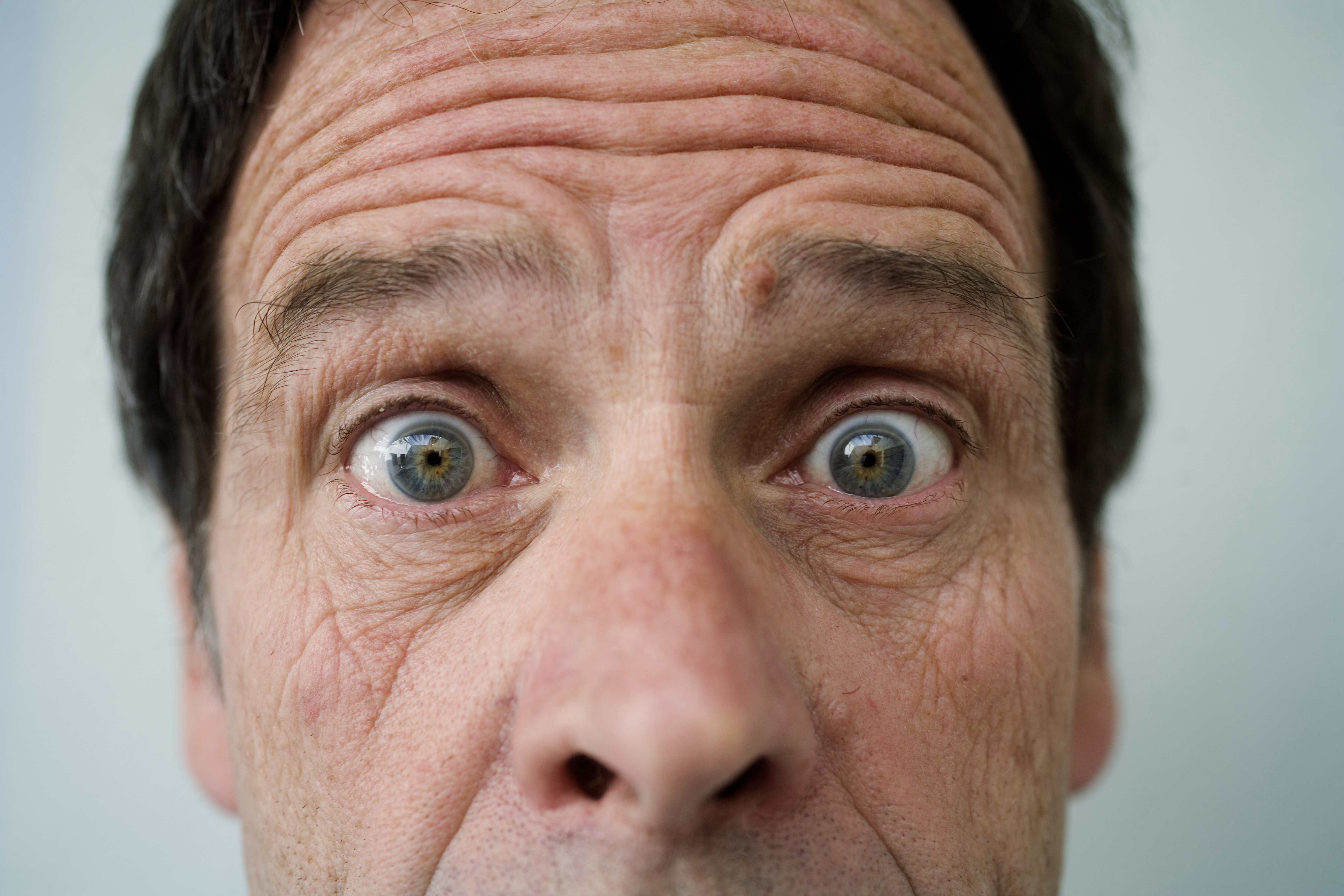 For illustration purposes only | Source: Getty Images
Mr. Harris was the other patient in Michael's room. He was a patient at the hospital since the time he was diagnosed. Although he could not afford treatment, his students decided to help him.
They started a crowdfunding page for Mr. Harris. Many former students would regularly contribute to his treatment. Mr. Harris wished to stop his treatment so that his students did not have to bear his financial burden.
He wanted to spend his last days doing what he loved most; teaching.
Michael was amazed at the serendipity of his meeting Mr. Harris in a hospital room. While he was still calculating the odds of that happening, Jack entered the room. This shocked Michael even more.
"Jack! What are you doing here? How long have you been here? Weren't you supposed to be at school? And are you alone?" Michael barraged Jack with questions.
"Are you okay, dad? It was so difficult to find you. I'm glad you're okay," Jack said and hugged Michael.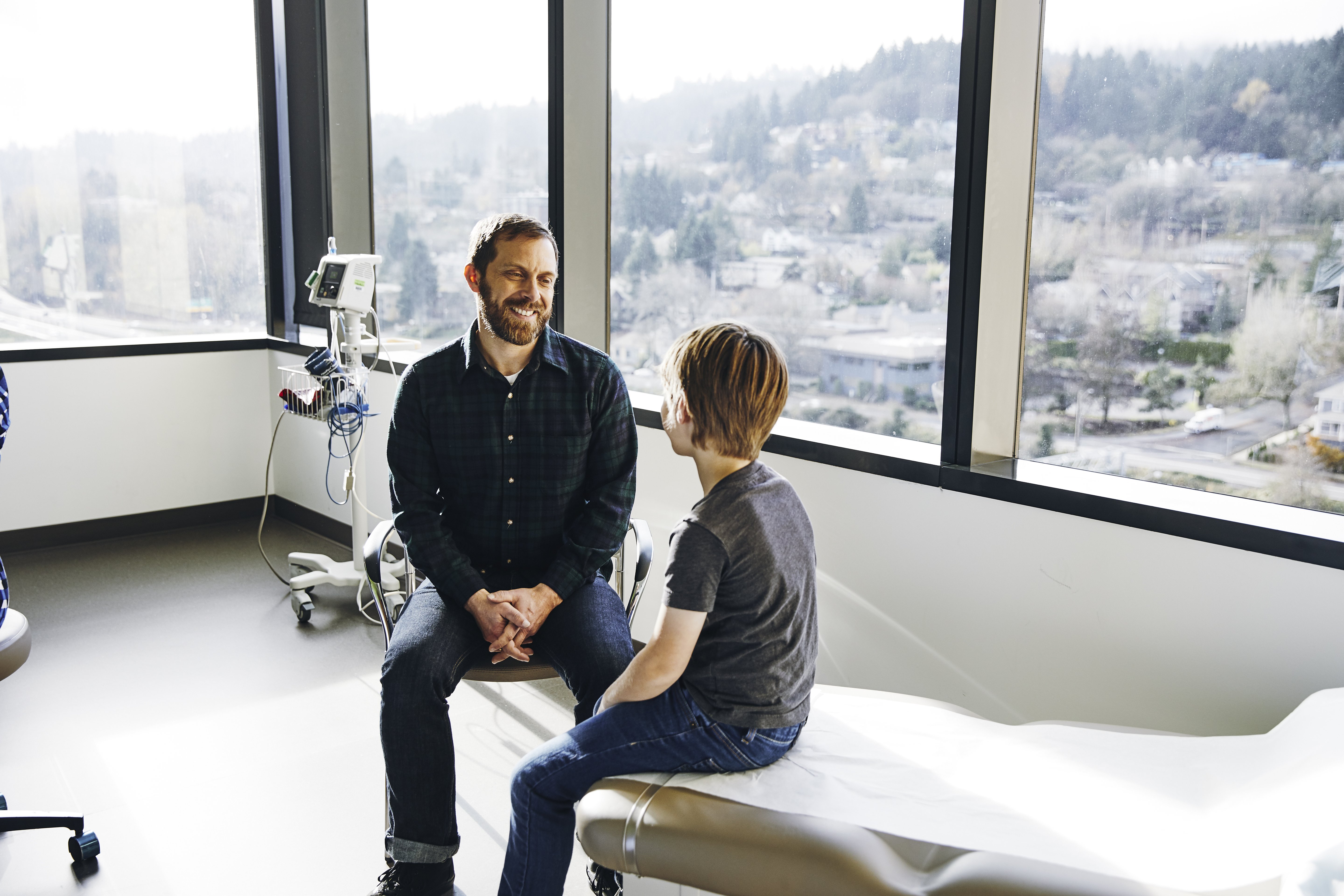 For illustration purposes only | Source: Getty Images
He then handed Michael a check worth $3000. Michael did not understand what the check was for. He inspected it and noticed that it was for him.
Jack explained. "Dad, My friends, and teachers were happy with me when I had started a fund for Mr. Harris. And when they learned the news of your diagnosis, they wanted to help. Even the poorest of families gave $200 to $300. That's much more than what you gave to help Mr. Harris."
Michael was stunned by the kindness of the people. Despite their struggles, they managed to contribute funds to someone they did not know. Michael teared up and realized his obsession with money was a waste of time. He wished that he had developed compassion and helped make the world a better place.
Michael decided that he would strive to live for the betterment of others. And he wanted to start by paying off Mr. Harris' medical expenses in full. He was grateful to Mr. Harris for shaping his son into a compassionate human being when he failed to do so.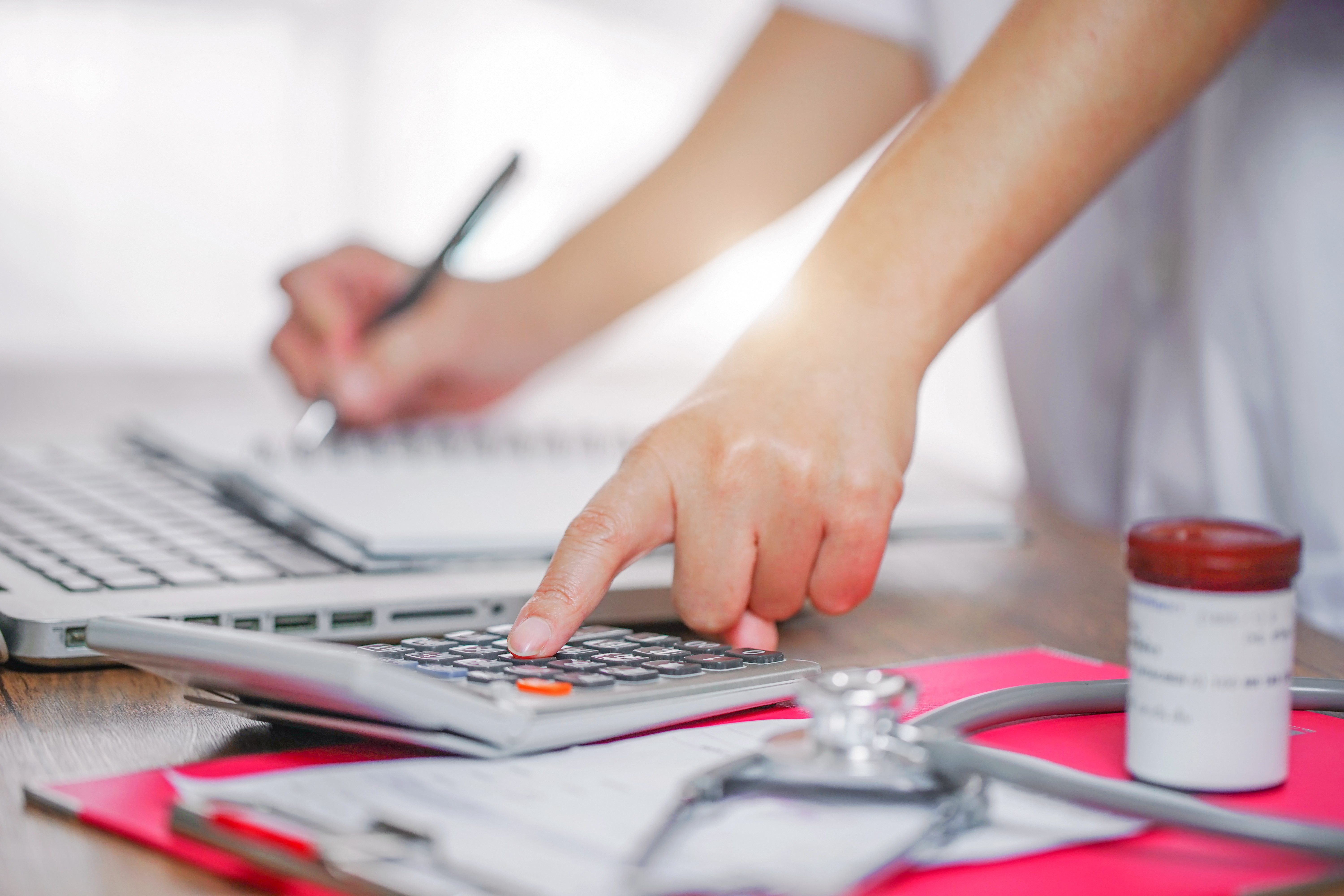 For illustration purposes only | Source: Getty Images
Miraculously, the treatment of Michael and Mr. Harris worked and they were eventually cancer-free. Mr. Harris and his students were delighted to have him back in school. Meanwhile, Michael started a cancer research fund and a cancer hospital in Mr. Harris' name.
Jack, too, decided to be a force for positive change in the world. He studied hard and got himself into a medical school. Jack now pursued his dream of becoming an oncologist.
What do we learn from this story?
Never measure success with how much money you make. Although Michael had a lot of money, he failed to be a good father, a good role model, and a good human being. He truly succeeded when he used his money with compassion and love.
Always look out for your elders and teachers. Mr. Harris gave his entire life to teaching his students how to be better in life. His students did not hesitate to take care of him when he needed it the most.
Share this story with your friends. It might brighten their day and inspire them.
If you enjoyed this story, you might like this one where a rich man disguises himself as a homeless person to find the heir to all his wealth.
This piece is inspired by stories from the everyday lives of our readers and written by a professional writer. Any resemblance to actual names or locations is purely coincidental. All images are for illustration purposes only. Share your story with us; maybe it will change someone's life. If you would like to share your story, please send it to info@amomama.com.
Subscribe if you like this story and want to receive our top stories!