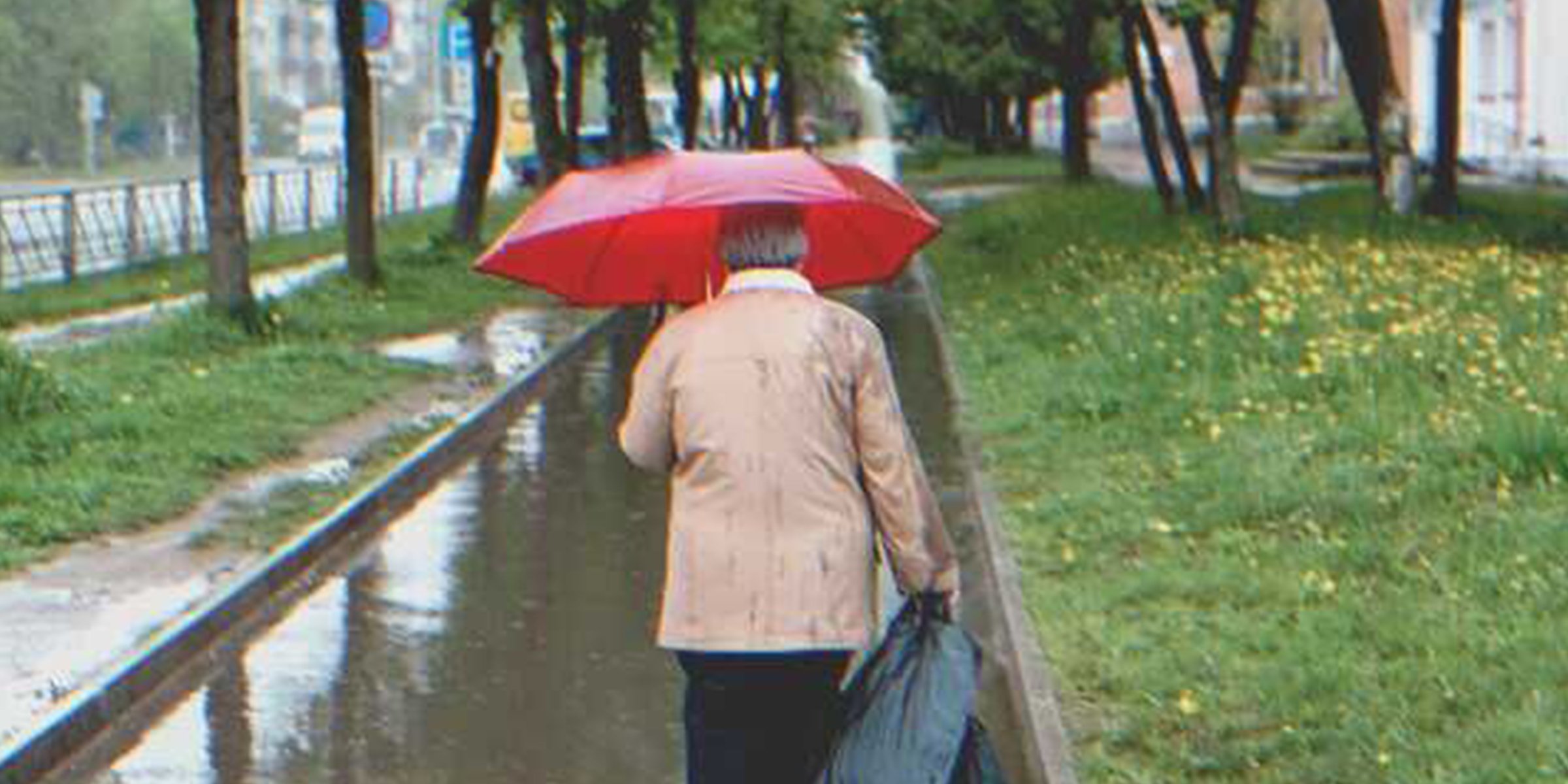 For illustration purposes only | Source: Shutterstock
Son Sends Mom to Nursing Home, Comes Back Crawling to Her After Learning She Inherited $2.6M — Story of the Day

Emma had been living in a nursing home with only one friend and no word from her son. But when she unexpectedly inherited a fortune, the same son who abandoned her paid her a visit.
The television at the Parkson Assisted Living community hall was too loud for 8 p.m.
And so, even though it was dinnertime, 71-year-old Emma would not step out of her room until the episode of "The Price Is Right" was over.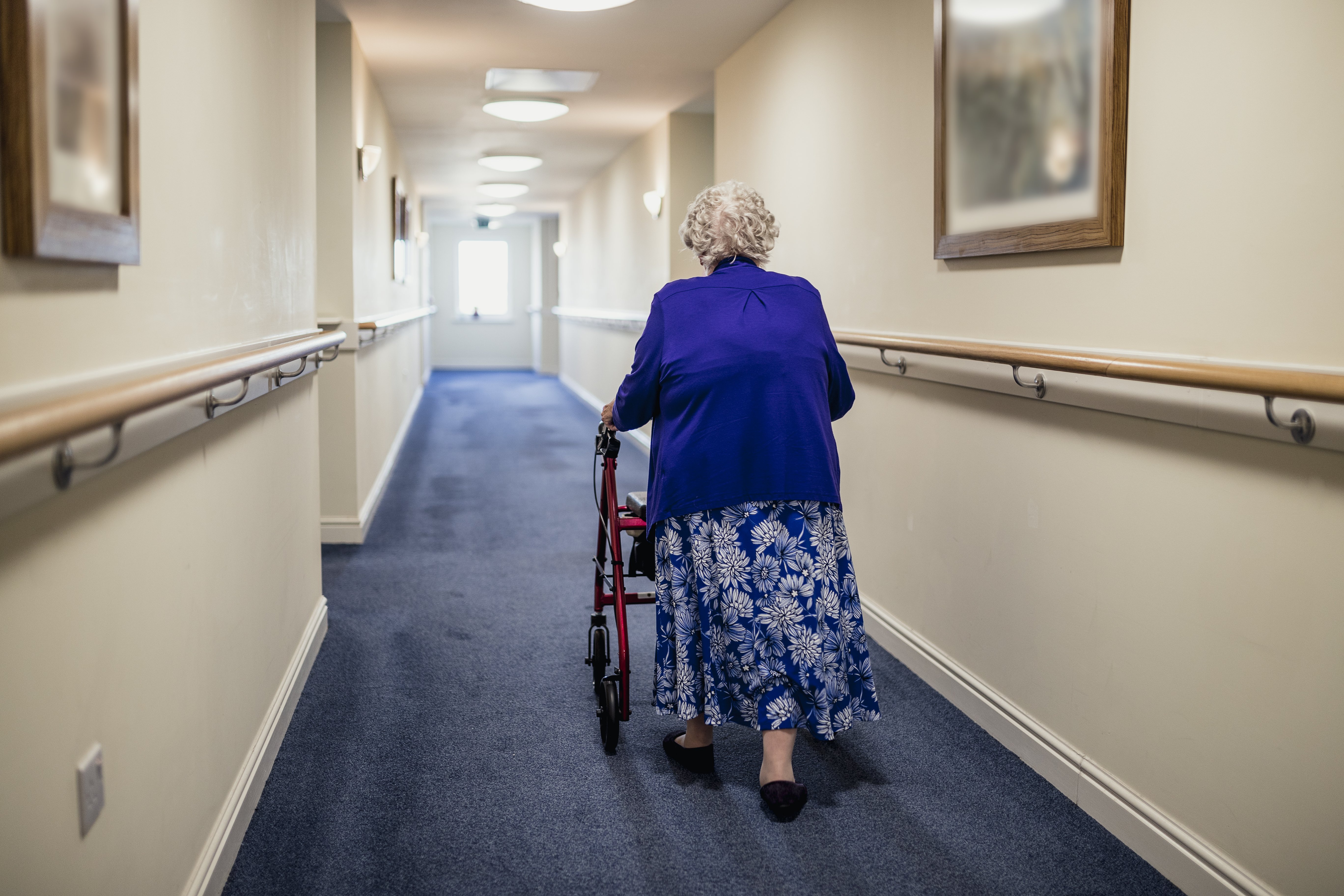 For illustration purposes only | Source: Getty Images
Like every other night, Emma took a plate and stood in the queue to be served by the staff. It was the same old menu, the same stale-looking food that matched the bland colors of the walls.
'Of course, they're out of chicken again.'
Emma returned the apologetic smile of the attendant with a frown and walked back to her room. It was three rooms away, and all Emma could manage these days were small, quick steps.
She didn't like greeting the residents who were walking by, she despised any attempts of attendants or nurses to initiate small talk, and she did not like joining any games or birthday celebrations.
Her own birthday cake from last year had 'tasted like whipped cream on a slice of cardboard.' That, and the fact that it was another birthday without a word from her only son, had ruined her day.
To be honest, none of the other residents or nurses particularly liked Emma, either. They just tolerated her, like they tolerated the smell of antiseptic floor cleaners in the rooms and hallways.
There was one and only one person who made Emma's life at the facility bearable, and that was nurse April. She was a 32-year-old single mother who loved to sing and talk about Hollywood gossip.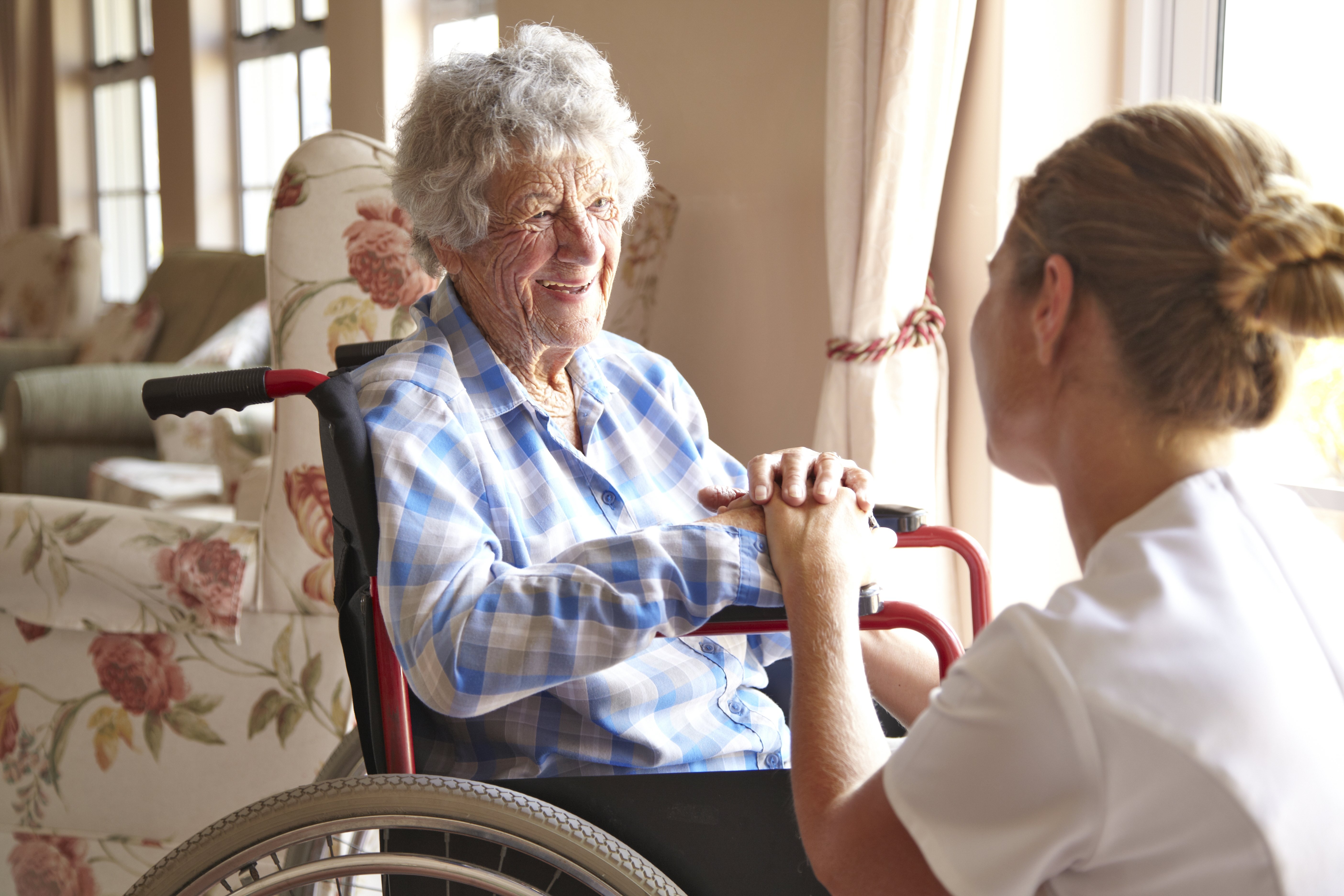 For illustration purposes only | Source: Getty Images
The latter is exactly what April and Emma bonded over. They spoke about celebrity eccentricities at breakfast, throughout Emma's physiotherapy session, and even during library hours. And when it was time for dinner and bed, the two women would open up about their lives.
It was only April who knew how cruelly Emma's son Jerry and his wife Sally had dragged her to the nursing home.
"We need to sell this wreck of a house, mom. Sally says that she and I need a new, bigger place for ourselves - and she's right. We're selling this place. And at the nursing home, you will have great nurses to feed and clean you. What more do you want?"
Emma couldn't believe that no one, including her own son, could see the pain in her heart. No one, except April.
Even though you are born into one, you can choose your family.
"Hey, you!" Emma yelled at the superintendent for the night in her hoarse, loud voice.
The poor man had accidentally fallen asleep and shook as if he had woken into his nightmare.
"Where's April?" Emma asked in an angry, condescending tone.
"April? She left early today."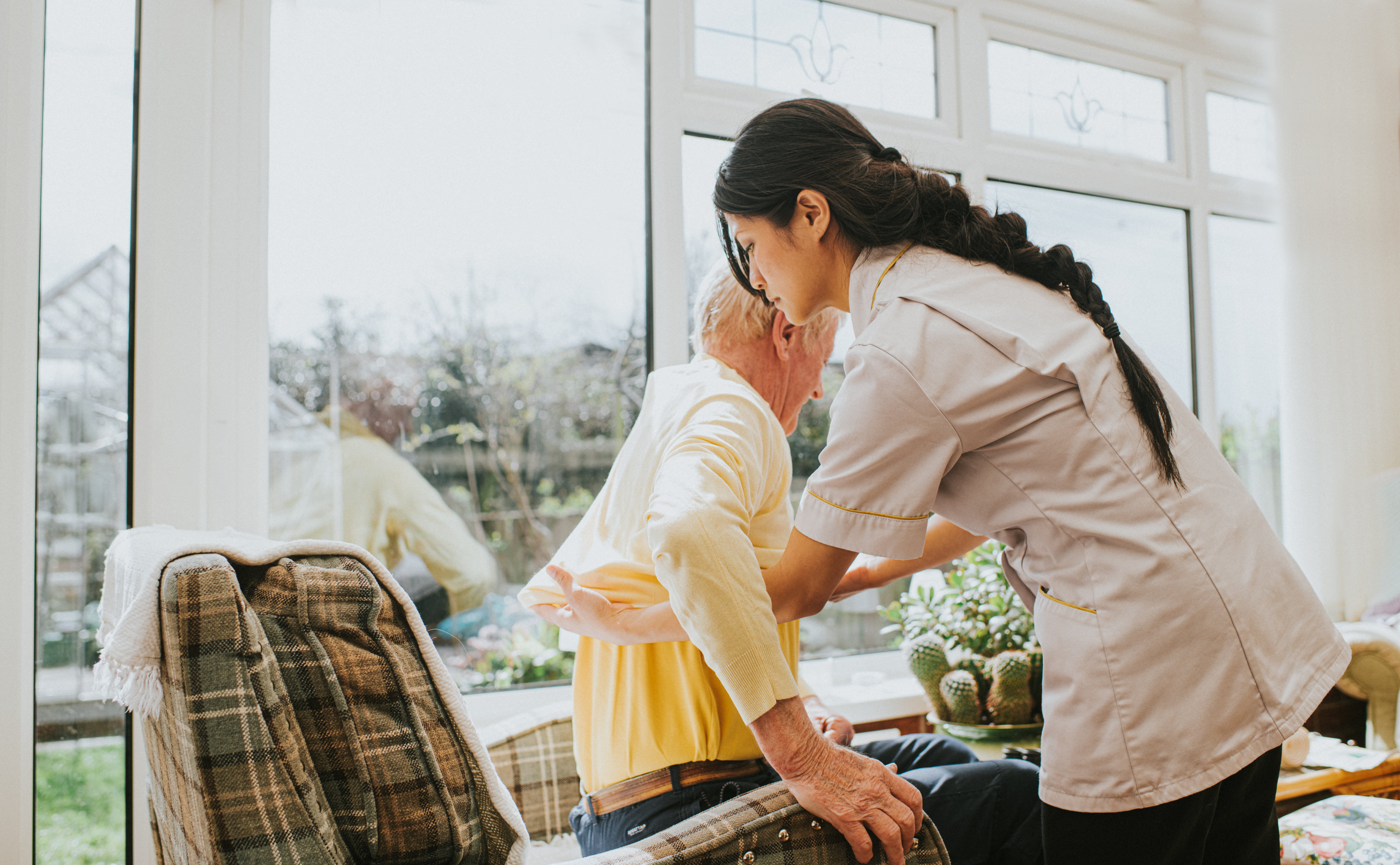 For illustration purposes only | Source: Getty Images
'Left early? April would never do that.' Emma knew that April had been given an ultimatum from the management - she had taken too many days off recently. Nobody cared that it was because her father had passed away and her son had fallen ill.
But Emma knew that April had vowed not to skip a day and maintain a spotless work record, or she would lose her job.
'She would never leave work early so recklessly. Unless…'
"Did she say why she had to leave?"
"Oh, you know, something about her son not feeling well. You know, the usual excuse."
Emma got furious at the ridicule in the man's voice.
"I don't care for your tone. What do you know about April's life? Do you personally know how her son is doing? Do you know how YOUR son is doing? Oh wait- you don't have a son. You're 38, and you can't get a woman to stay that long."
Emma stormed off, seething with anger.
April woke Emma up the following morning with her bright, taunting voice.
"Wake up, Oldie-locks!"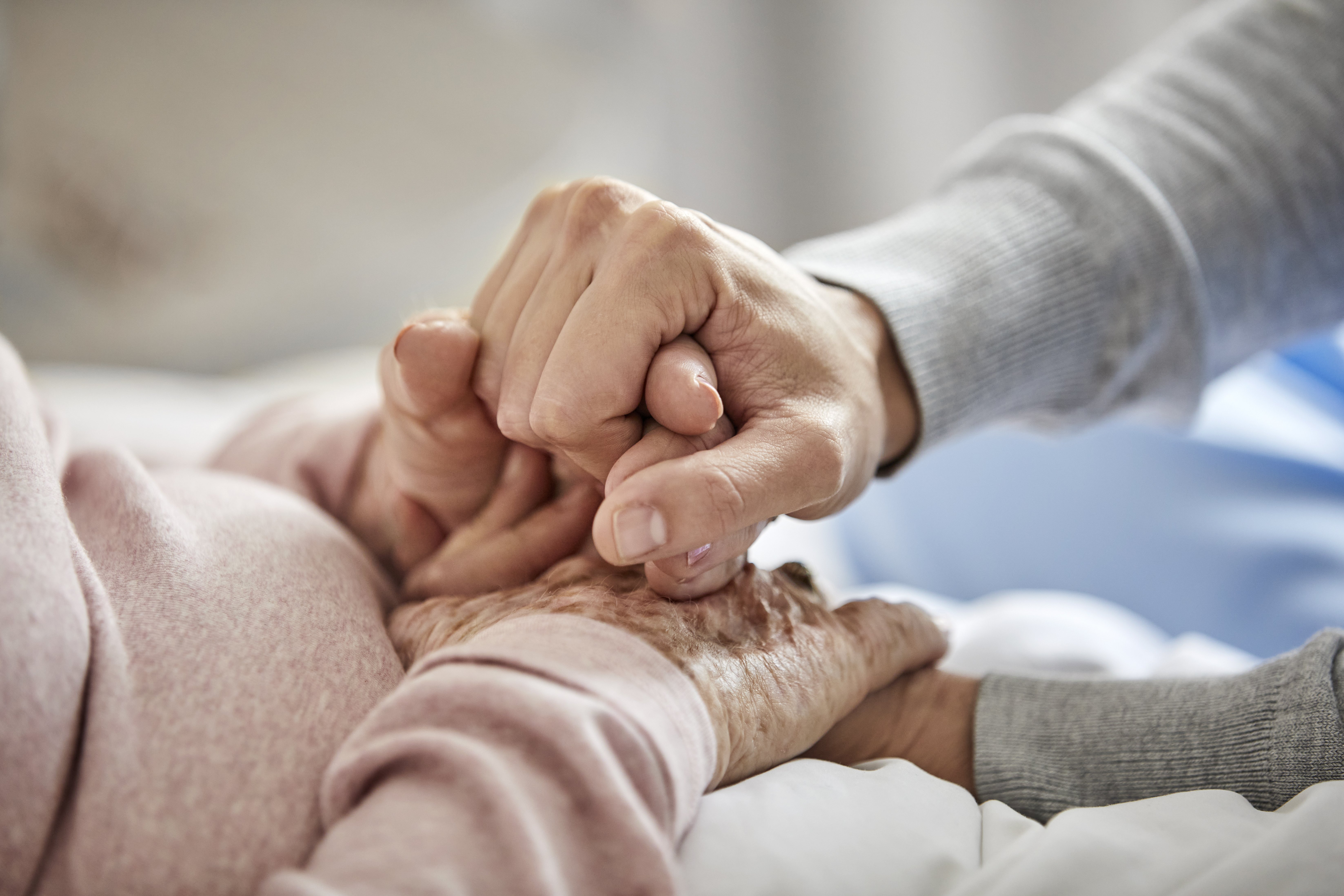 For illustration purposes only | Source: Getty Images
Emma snubbed her friend's sense of humor and asked, "Where were you yesterday? Was it Yuri? Is he okay?"
"Yuri is…getting better. He fainted at school again yesterday. Low blood sugar. He's alright now."
"And I'm guessing you faced the manager's wrath this morning?"
"I did. But before I tell you about that, I have a letter for you." Saying this, April handed Emma an envelope.
"This better not be another one of your pranks, young lady!"
Emma began reading the letter. It was from her distant cousin, Roger. It had been years since she had heard from him.
Emma gasped at the first line of his letter.
"If you are reading this, Em, it means I'm dead."
"Dead…inheritance…to your name, little sis…$2.6 Million…." The words between these phrases were a blur to Emma.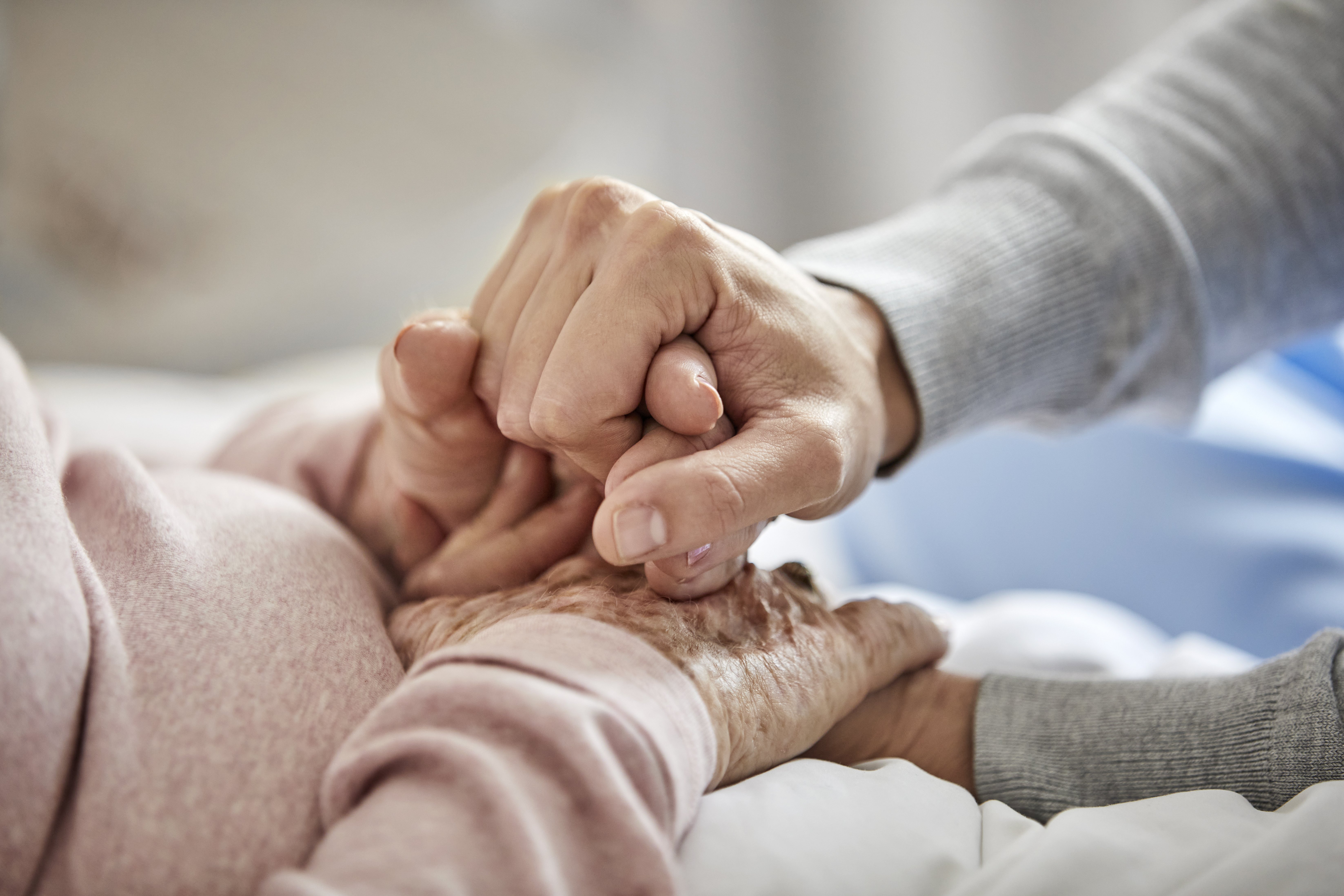 For illustration purposes only | Source: Getty Images
In just a few paragraphs, her late cousin had changed her life. He had left her his entire inheritance, including his houses and multi-million-dollar businesses.
"I can't make up for not being there for you when you needed me the most. But perhaps I can make sure your life is comfortable now, little sis."
Emma did not realize that tears had been rolling down her cheeks or that April had been holding her the whole time, waiting to know what the letter said.
When she told April, she was over the moon. "You deserve every bit of this."
Emma was humbled, yet she knew the first thing she wanted to do with the money.
"I want to buy back my family house. Will you help me, April?"
April smiled and immediately made a phone call.
One week later, Emma had her old house back. It had been left in terrible shape, but April got a team together to help clean it up.
Emma stood on the terrace of the home, sipping coffee. She looked at April, instructing and arguing with the men leveling the garden. 'She's the rebellious daughter I never had,' she thought.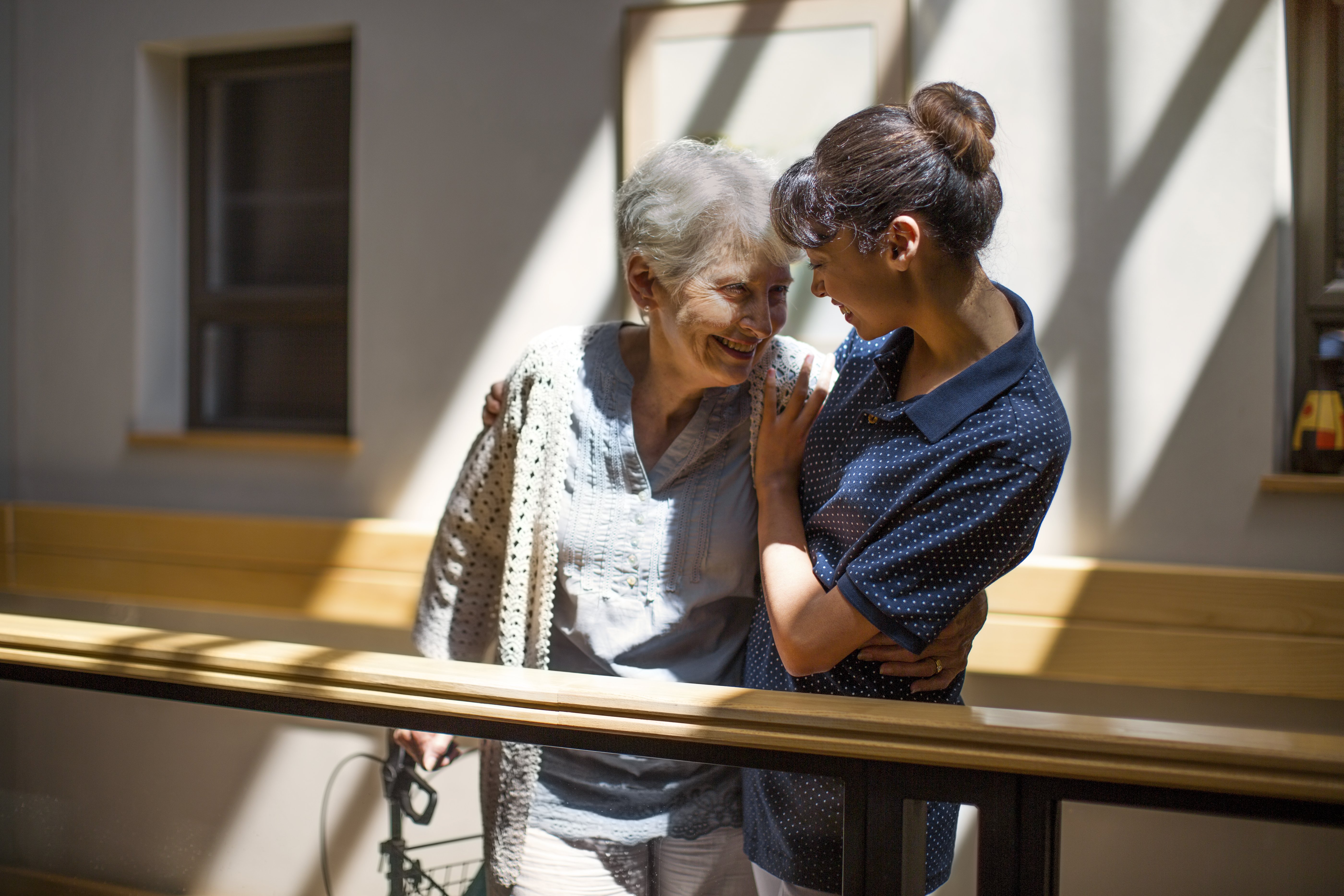 For illustration purposes only | Source: Getty Images
That moment, Emma saw a car pull up on the driveway. She grinned as she knew exactly who it was.
"Mom! I'm here! Sally's here, too!" There was an exaggerated cheer in Jerry's voice.
April rushed in behind the two unexpected guests.
"Well, well, well," Emma walked down the stairway from the first floor in a dramatic, soap-opera way. Her clever but hilarious entry made it hard for April to contain her laughter.
"Look who's back to this 'wreck of a house.'"
"Mom, we're sorry about what we said. We were so happy to learn that you repurchased the house!" Jerry tried to sound thrilled.
"And I love what you're doing with the place. You've always had incredible taste!" Sally tried to join in on the false praise.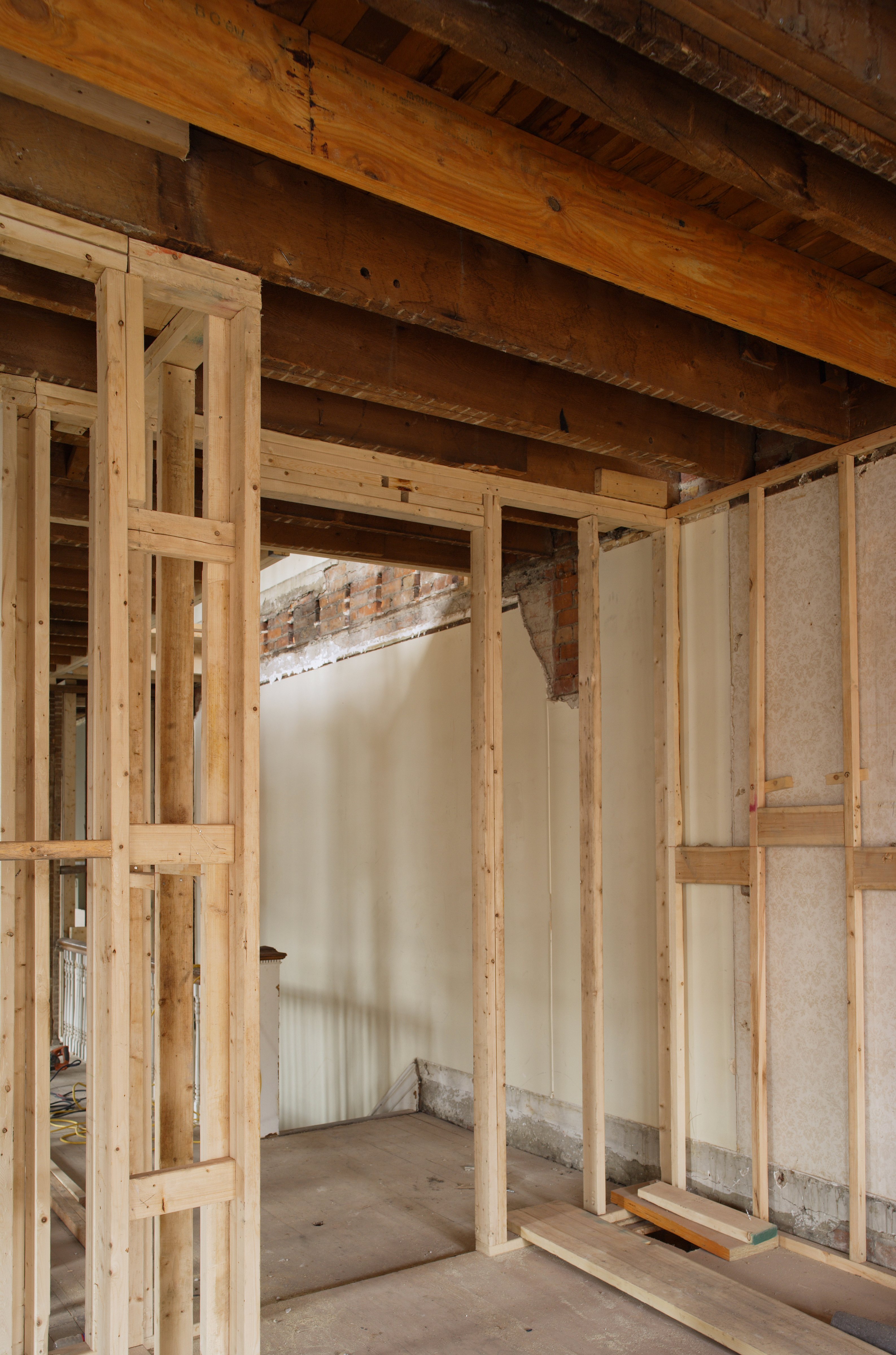 For illustration purposes only | Source: Getty Images
"Oh, please, I know why you're here. So let me help you save your time and energy. I will not be writing a single penny of this inheritance to you or your wife."
"But Mom, there are businesses that need to be run! You don't know the first thing about business!"
"And you don't know the first thing about being a good human being. Don't you worry. I have delegated all of it to those who are competent enough to run things."
"But mom, surely when you write a will —" Jerry was beginning to raise his voice in desperation.
"I HAVE written down my will. And it all goes to my child."
Jerry stood up with excitement.
"The child whom I didn't raise. The child who fed me, changed me, and cleaned up after me for the past six years. The child who didn't abandon me or make me feel like dirt."
Sally and Jerry were trying to hide their fear and confusion. April was grabbing onto a wall in disbelief, speechless.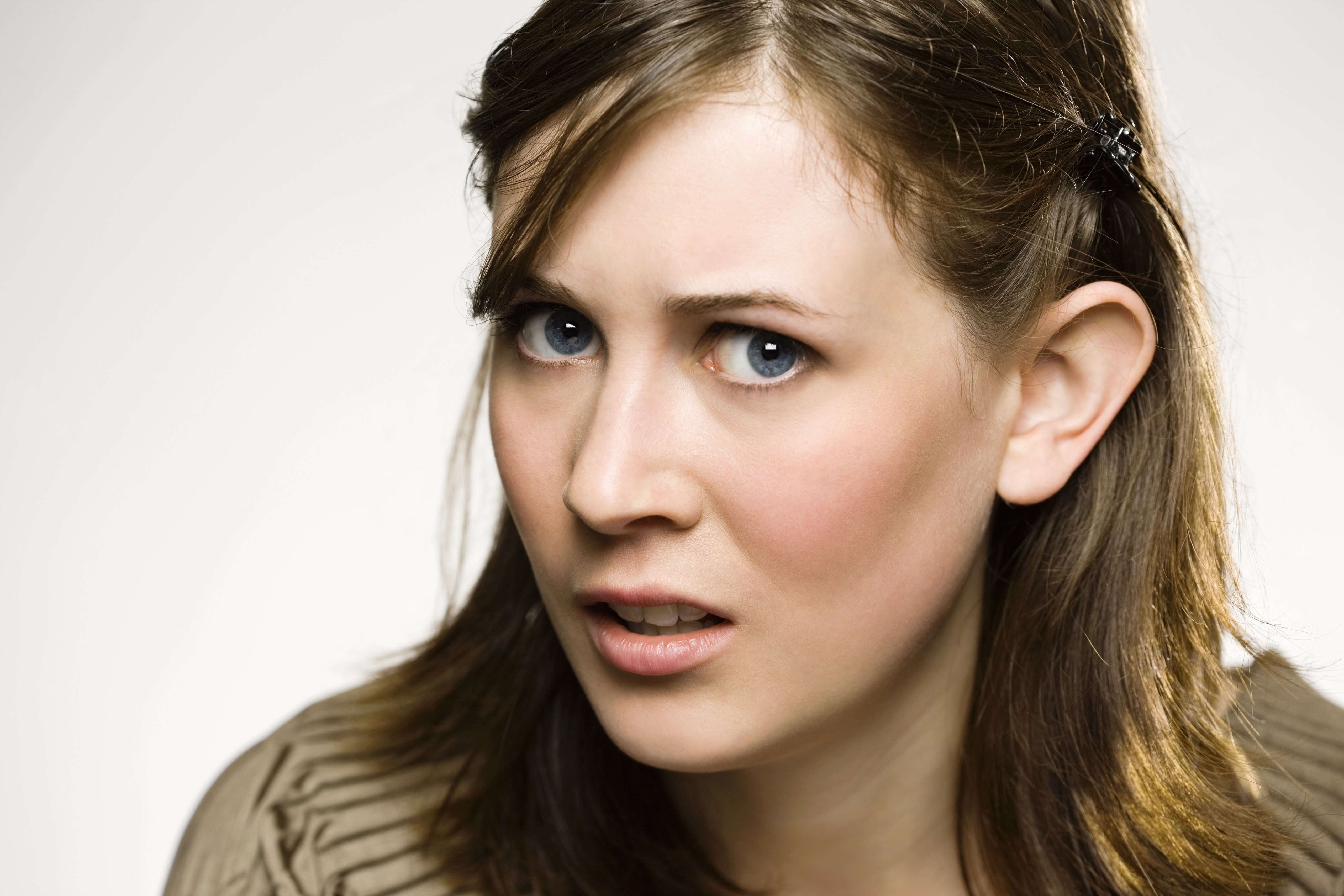 For illustration purposes only | Source: Getty Images
"It is all going to the child I never had. That's the funny-looking woman wearing the grossly mismatched top and trousers right behind you. Her name is April, and she lives here now."
What can we learn from this story?
Elders deserve to be treated with love and respect. Jerry and Sally treated her like her life was worthless, and they learned a harsh lesson. Not only did she get wealthy, but she also found someone better to call 'her child.'
Even though you are born into one, you can choose your family. What makes a family isn't necessarily blood. April was kinder, more loving, and more supportive to Emma than her biological child - and she became Emma's chosen family.
Share this story with your friends. It might brighten their day and inspire them.
If you enjoyed this story, you might like this one about an old forgotten woman who wished to invite her grandson home to celebrate her birthday and ended up welcoming a stranger instead.
This piece is inspired by stories from the everyday lives of our readers and written by a professional writer. Any resemblance to actual names or locations is purely coincidental. All images are for illustration purposes only. Share your story with us; maybe it will change someone's life. If you would like to share your story, please send it to info@amomama.com.
Subscribe if you like this story and want to receive our top stories!