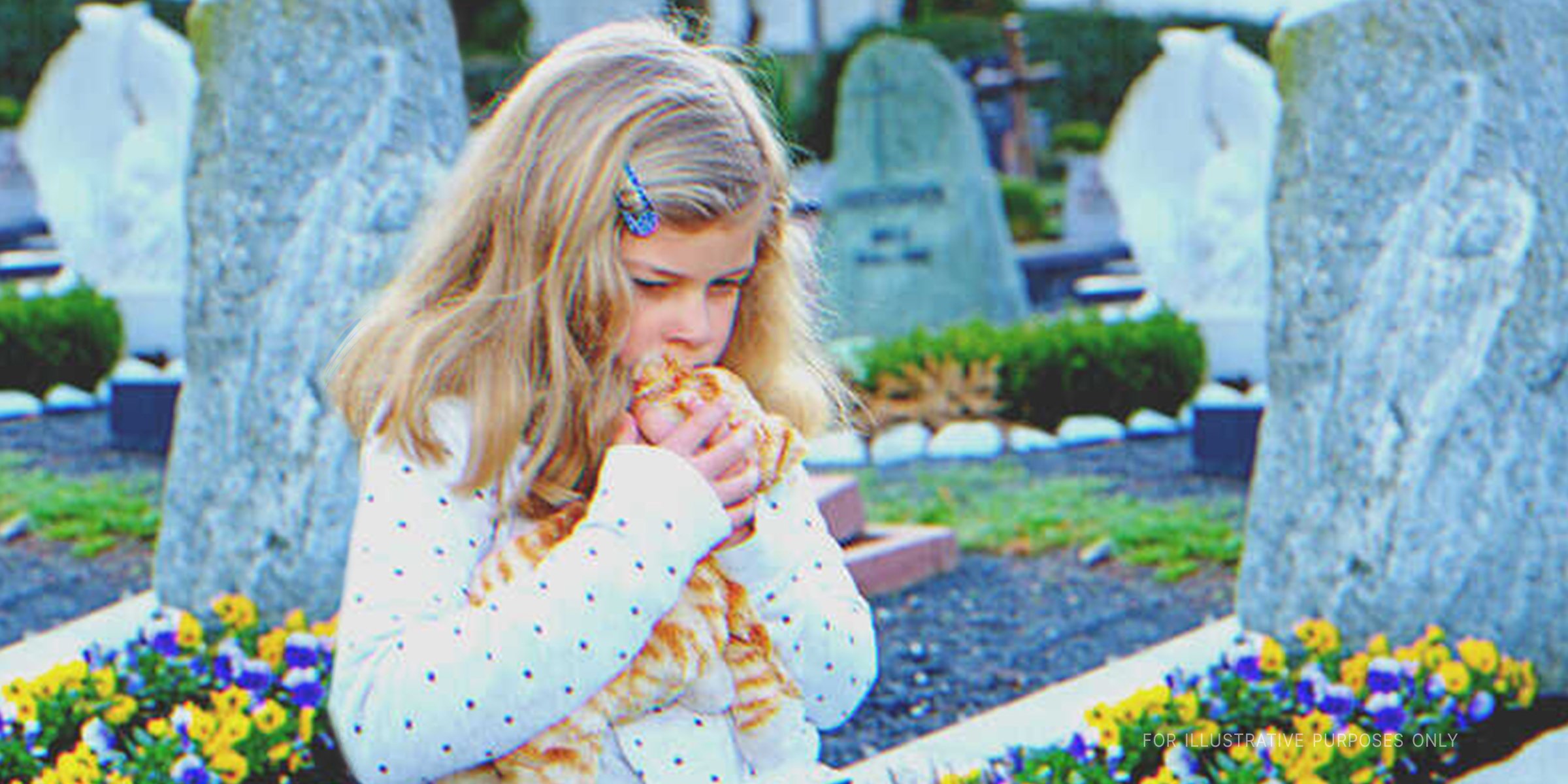 Young girl at a cemetary holding a soft toy | Source: Shutterstock
Orphan Girl Laments Late Mother at Graveyard, Feels a Touch on Shoulder and Hears a Voice like Mom's – Story of the Day

Gloria's mother was gone, and her new foster family couldn't replace her. When she prayed for the impossible return of her mother's presence, she heard that familiar voice call out to her again. What happened next was nothing short of a miracle in the little girl's life.
"I want to see mommy!" nine-year-old Gloria cried inconsolably as her new foster parents held her helplessly.
Gloria sat by the window of her new room, looking at the door, imagining that her mother would enter any moment.
"I would run to her and hug her so tight!" She said to herself, running toward the door and throwing her arms into an empty embrace.
"And she would kiss me here," she remembered, touching her forehead, "and say, 'I love you, sweet pea!'"
Gloria was standing alone in her dark room, crying, hugging, and kissing the air, wanting her mother to magically appear in her arms again.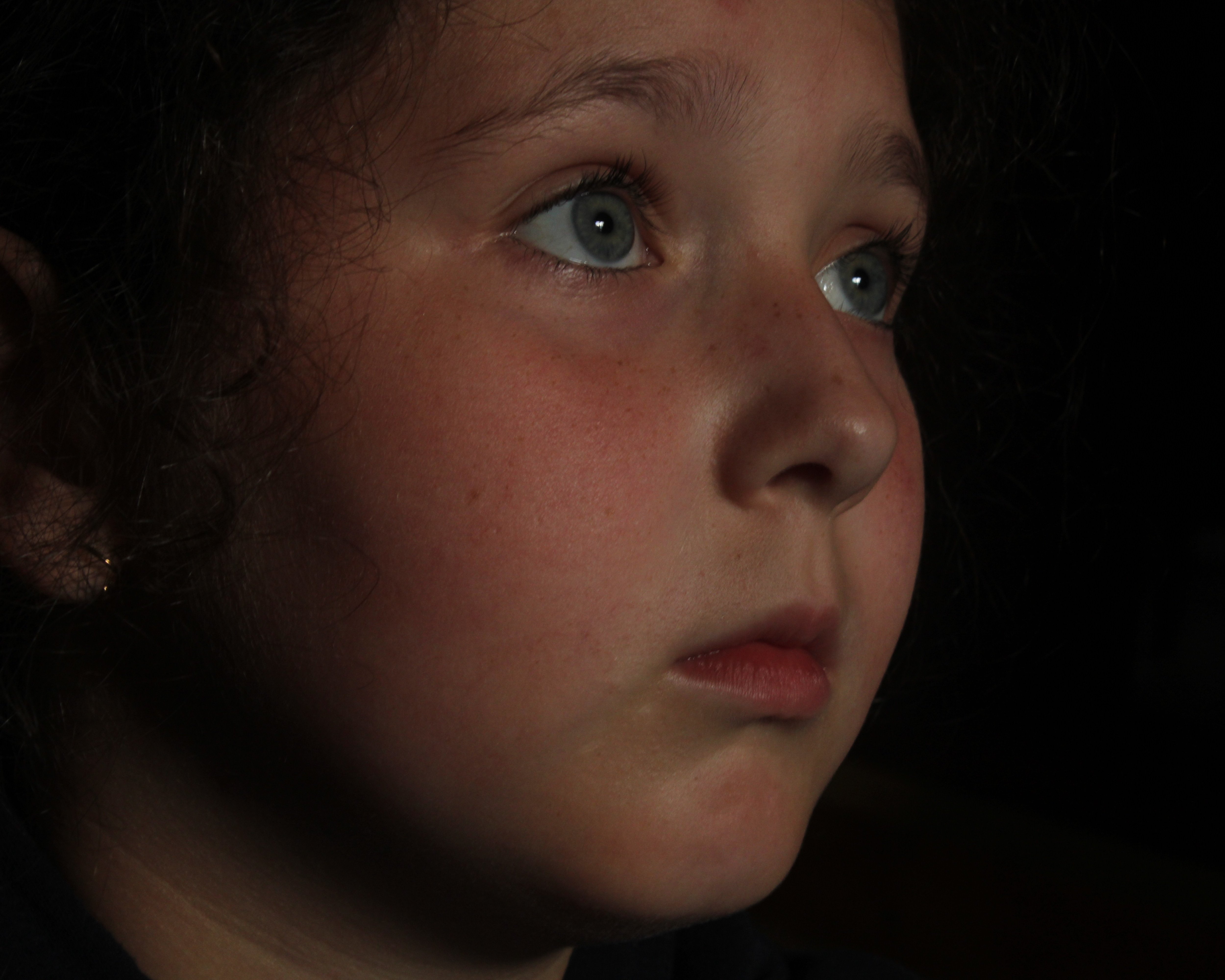 For illustration purposes only. | Source: Getty Images
Gloria didn't remember much of her daddy, except that he had loved her to the moon. She was only two when he passed away from a terrible illness.
With Daddy gone, Gloria's mommy had become her world. Belinda was a fierce woman, hardened by the loss of the man she loved. But all her toughness melted around Gloria, whom she wanted to give everything money could and couldn't buy.
Gloria was waiting for her mommy to pick her up from school one day, to tell her she had come first in her class – again.
Instead, she was greeted by a lady she had never seen before. In a grim yet calm voice, she had given the girl the worst news: her mommy had met with an accident on her way to the school and died.
Don't wait too long to mend broken ties.
Gloria's grief was trampled and suffocated under the emotions of the many adults in her mommy's life. Everybody felt sorry for the girl, everybody had profound things to say to her.
None of it meant anything to the nine-year-old. All she wanted was to see her mother again, and her little heart couldn't comprehend that she was gone forever.
Even before she could finish the last drawing of her mother and leave it on her grave, Child Protection Services had found Gloria a foster family.
It was a kind couple, empathetic towards Gloria's pain. They had a beautiful home, and they had gone to great lengths to give Gloria a kind and warm welcome.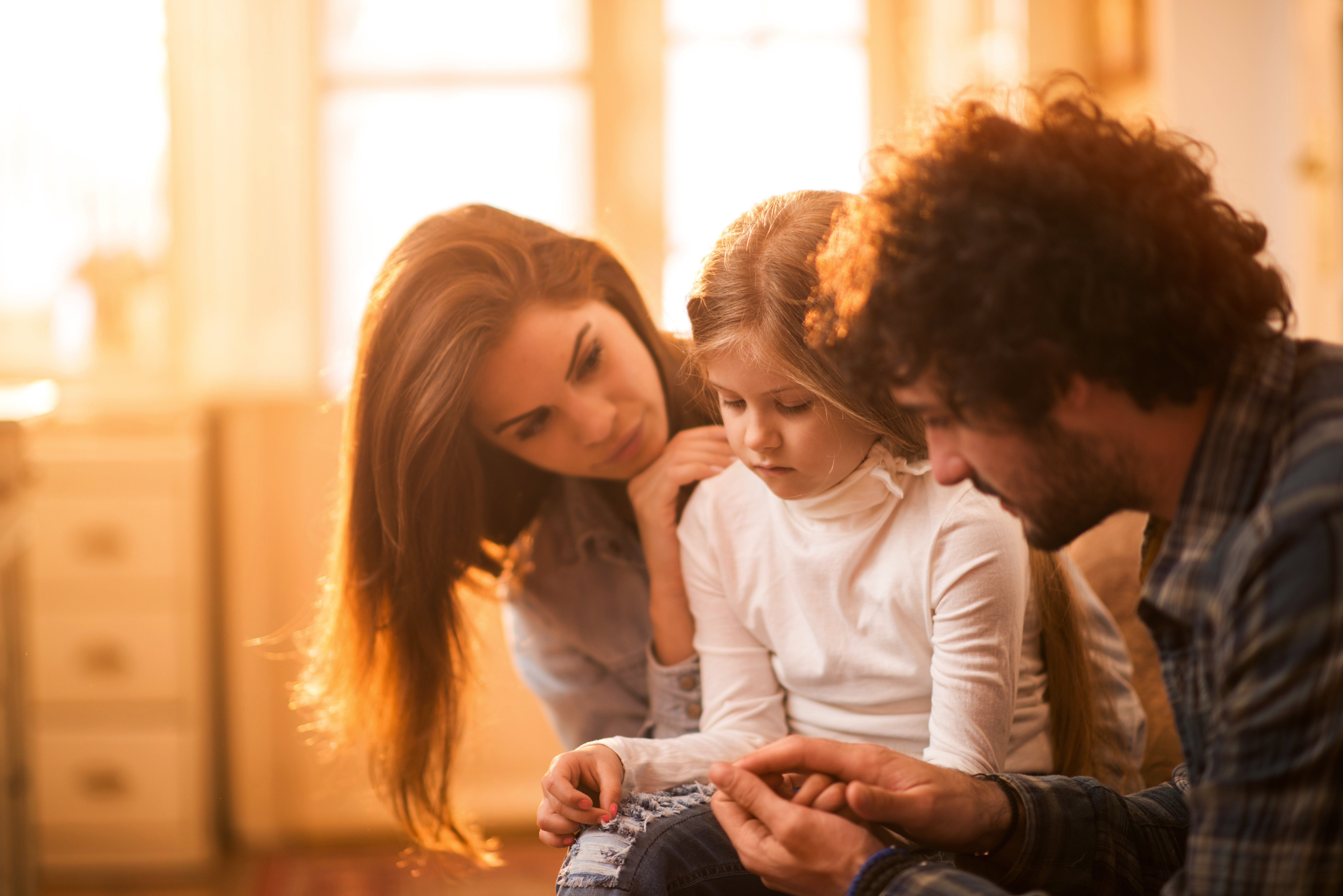 For illustration purposes only. | Source: Getty Images
But little Gloria had no use for another pair of parents. What she wanted the most was to be with her mother, who had promised never to leave her side.
"I want to see mommy! I want to see mommy!" Gloria's heartbreaking cries in the middle of the night alarmed her foster parents, who came rushing to the sobbing girl.
The next day, the couple took Gloria to the cemetery where Belinda had been laid to rest.
Gloria was finally alone with her mother, and she could finally be angry, scared, and sad without anyone getting in the way.
"You broke your promise, Mommy! You said you would always be with me. You said you wouldn't leave me like daddy did…" Gloria was kneeling in front of her mother's headstone, blurting out her sorrows and complaints through tears.
The foster parents watched the girl from a distance, wondering if they could ever soothe all that pain. An hour went by, and Gloria was still on her knees, lamenting, breaking down, and speaking to her mother.
"I'm sorry I yelled at you, Mommy. I know it wasn't your fault…I just…wanted to tell you that I topped my class again. Here, I brought you the report card. And our favorite soft toy we loved to play with. And I made this very special drawing of you…"
Gloria looked at the drawing of her mother, and it felt like she was looking back at her through the sheet of paper.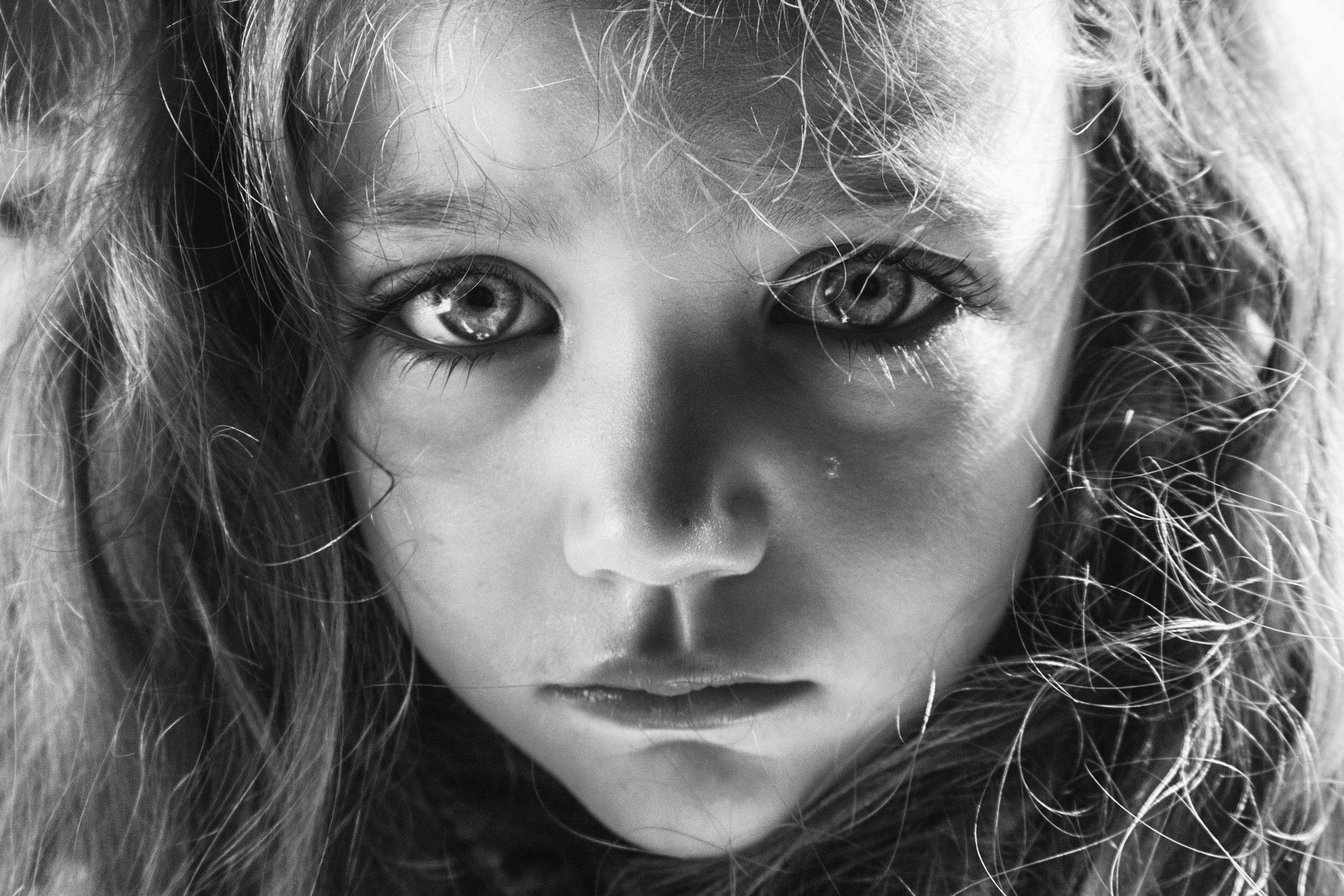 For illustration purposes only. | Source: Getty Images
For a moment, it felt like she was there. Gloria hugged the drawing one last time, almost crumpling the paper, knowing that it was time to leave it by the grave and walk back to her new guardians.
"I wish I would turn and find you instead, Mommy!" Gloria closed her eyes and pleaded to the skies.
At that moment, she felt a warm hand touch her shoulder and a sweet, familiar voice that startled her eyes wide open.
"Gloria, my darling!"
Gloria turned with a glint of hope in her eyes that the impossible had happened. "Is Mommy back?"
She was looking into the eyes of a woman who was the spitting image of her mother. Her hair, her eyes, and her smile…they were all the same!
But something about her was different, too.
"You're…not Mommy," Gloria's surprised look faded into a confused one.
"No, darling. I'm your mother Belinda's elder sister, Bailey," the woman said, kneeling before Gloria as their teary eyes met.
"My mother didn't have a sister…" Gloria said, trying to think if she was mistaken.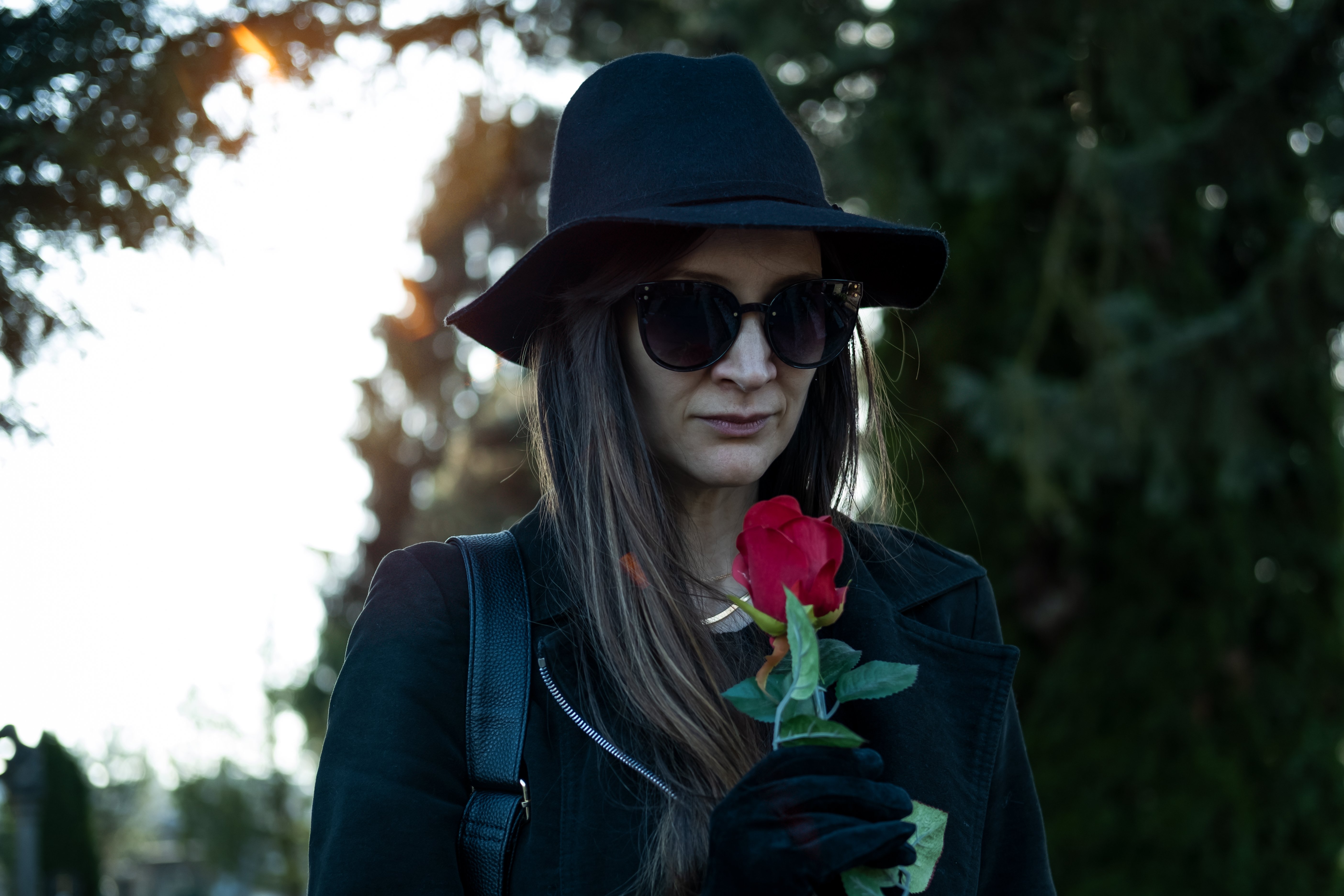 For illustration purposes only. | Source: Getty Images
"I'm sure your mother hasn't told you about me, and I don't blame her. We had a pretty big fight, many, many years before you were born," Bailey got back on her feet and began strolling with the girl.
As it turned out, Bailey and Belinda were inseparable in their childhood, and despite their limited means, there was always enough to be happy about.
But all that changed when their loving parents suddenly died in a car crash. Belinda, who was a carefree 19-year-old with big dreams, found herself tied down by the responsibility of providing for her younger sister. And it didn't help that no matter how hard she tried, Bailey never came out of the shell she built around herself the day their parents died.
After nearly a year of trying to grieve together and failing, the sisters decided to part ways and get a fresh start in life.
To Belinda, that meant living independently in the same city as her parents and, eventually, honoring their legacy through a loving family of her own.
To Bailey, however, it meant moving to the other end of the planet and fulfilling her dreams, leaning on the confidence her parents had inculcated in her.
Over the years, the sisters did consider getting in touch with each other, their hearts aching for the good old times. Not a Christmas went by when they didn't want to call each other, yet not a single one went by when they did.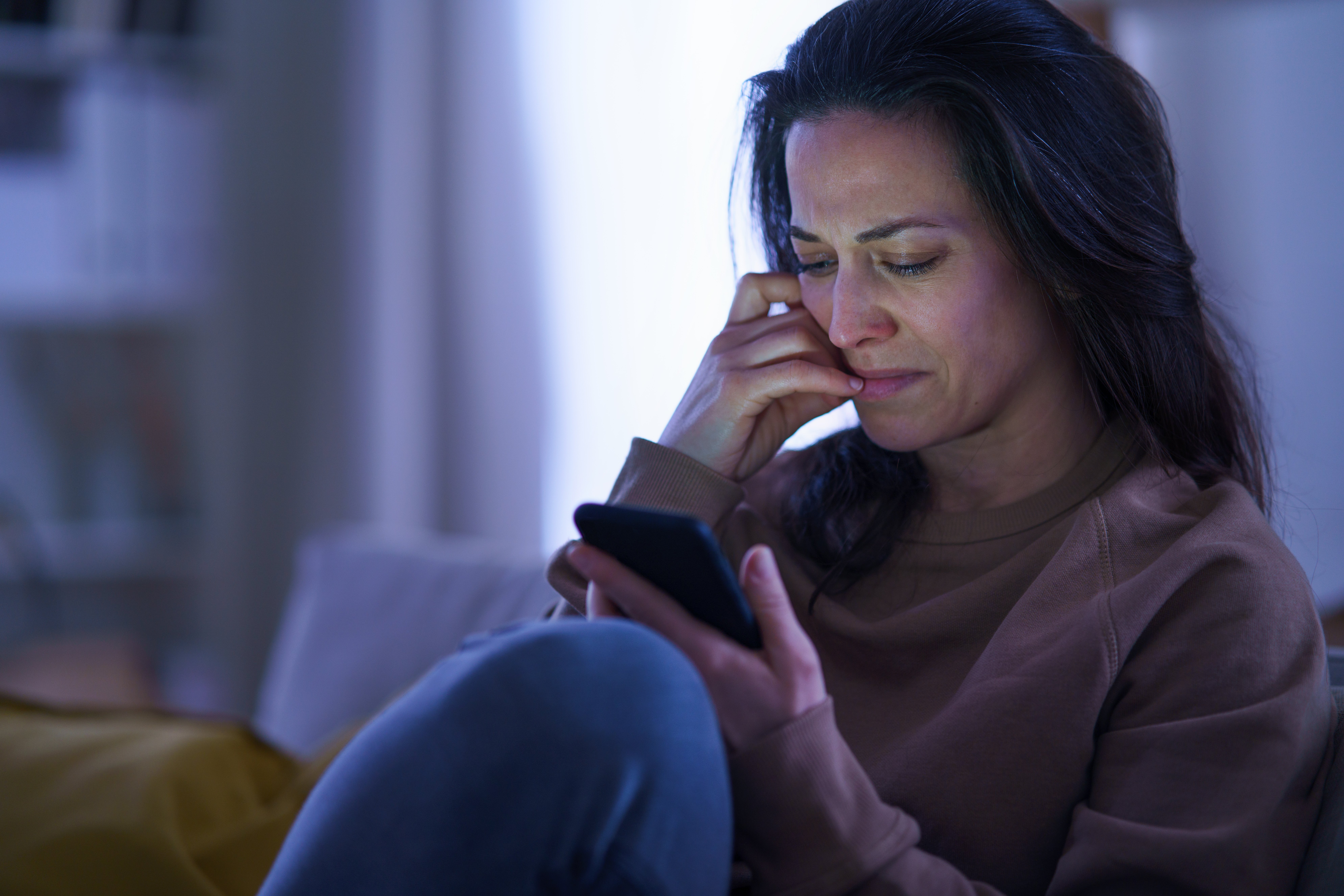 For illustration purposes only. | Source: Getty Images
When Bailey was tracked down by Child Protective Services and told of her beloved Belinda's death, she felt like a part of her died with her little sister.
"You, my sweet pea, don't know this yet. But even though your mother is gone, your mother has left you beautiful little pieces of her…there are so many, and they are going to last you a lifetime!"
"Where?" Gloria asked, her eyes open wide with eagerness.
"Right here," Bailey said, pointing at the center of Gloria's chest, "and right here," she said, pointing towards her own heart.
That evening, Bailey sat down with the foster parents and CPS and had a lengthy discussion. By the end of it, it was decided: it was best for Gloria to live with her aunt.
There were formalities to oversee, and papers to sign, but Bailey could see it already: her second chance at a family after adopting her sister's daughter was going to be beautiful, and she was going to protect it with all her life.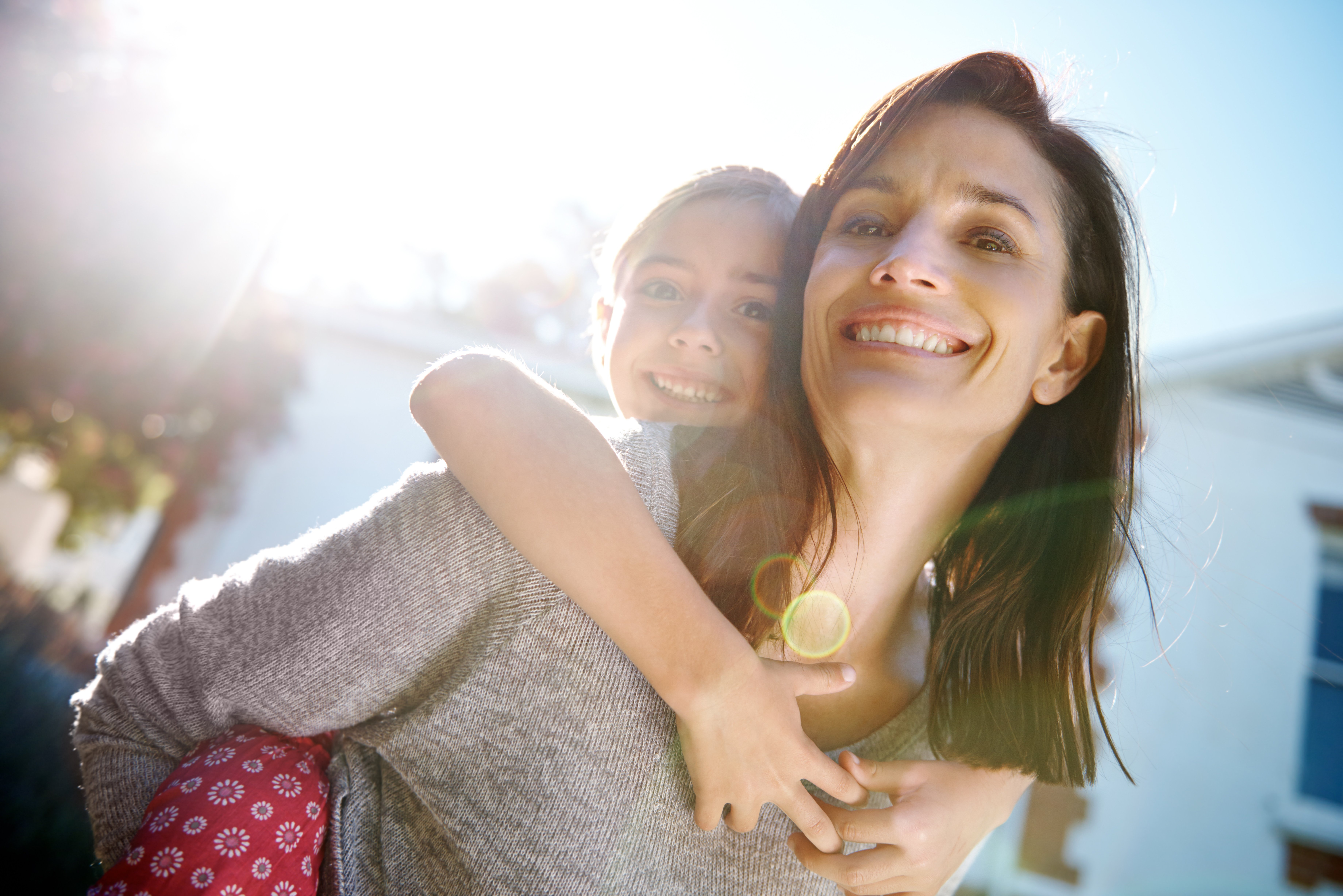 For illustration purposes only. | Source: Getty Images
What can we learn from this story?
Don't wait too long to mend broken ties. Bailey and Belinda missed out on each other's love because they never acted upon their impulse to call each other over the years until it was too late.
Don't neglect second chances - embrace them. It may have been too late for Bailey and Belinda to reunite, but when Bailey found out about her sister's daughter, she jumped at the opportunity to take in the child.
Share this story with your friends. It might brighten their day and inspire them.
If you enjoyed this story, you might like this one about a grieving woman who helps out at a homeless shelter, when she finds a girl who is the spitting image of the daughter she lost. What shocking truth will the DNA test reveal?
This piece is inspired by stories from the everyday lives of our readers and written by a professional writer. Any resemblance to actual names or locations is purely coincidental. All images are for illustration purposes only. Share your story with us; maybe it will change someone's life. If you would like to share your story, please send it to info@amomama.com.
Subscribe if you like this story and want to receive our top stories!