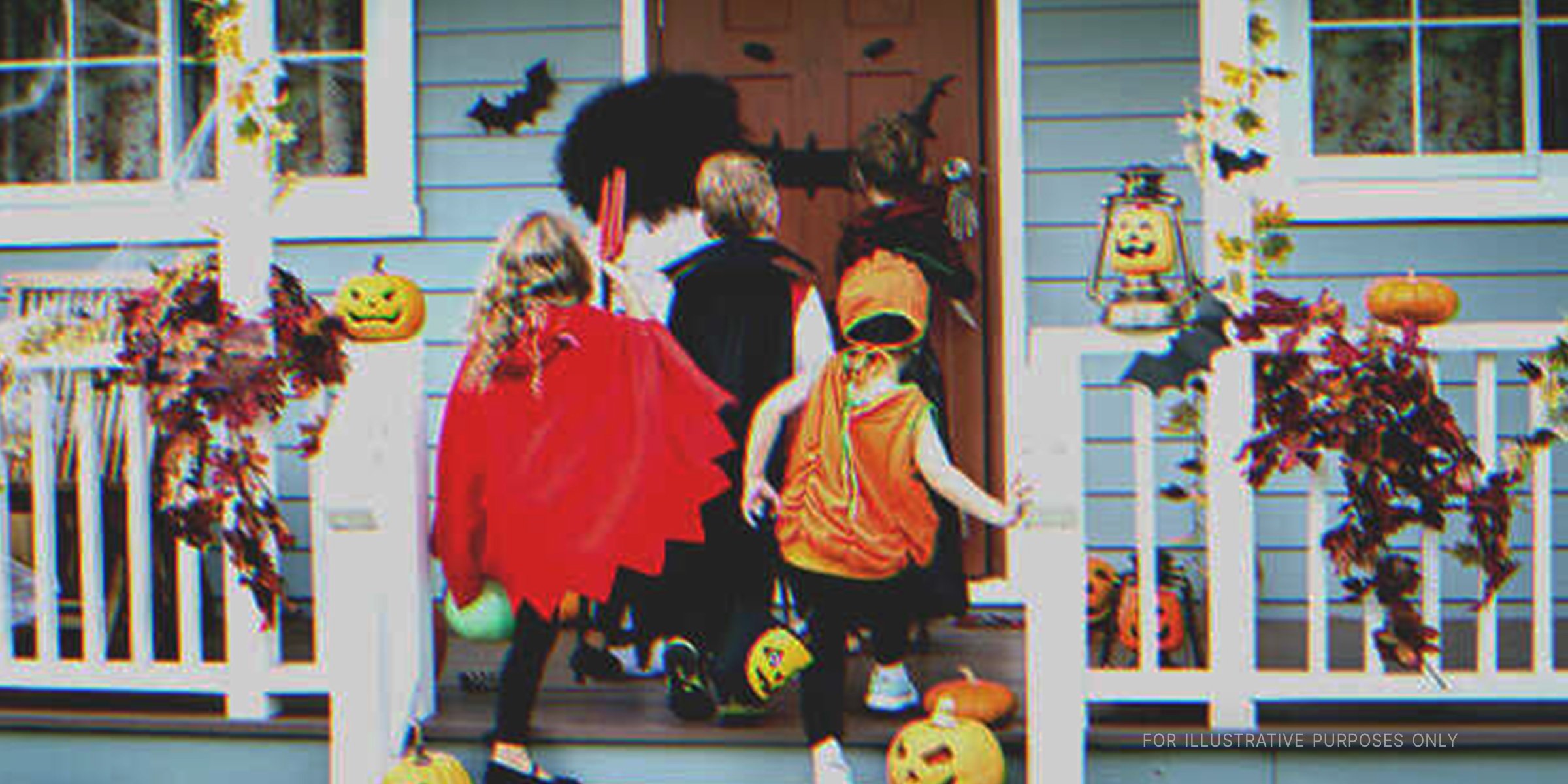 Kids trick-or-treating on Halloween | Source: Shutterstock
3 Years after Son's Death, Lady Opens Door on Halloween & Sees Kids in Costumes She Sewed for Him – Story of the Day

A bereaved mother is startled when kids arrive on her doorstep trick-or-treating in her dead son's Halloween costumes. She immediately checks his room and is in for a tear-jerking surprise.
"Please give it a thought, Mrs. Brown. You cannot always escape this time of the year. You have to overcome it, and this is the only way out. You need to celebrate Halloween or at least decorate your house," the psychologist told Rosemary, 37.
Rosemary's eyes brimmed with tears as she pressed her chin on her knuckles. She was nervous. "Will I be able to do it? Will it help me not think about what happened to my son on that Halloween?" she thought.
Rosemary shyly smiled and got up to leave the clinic. She headed to the market to buy décor. Though she did not feel like celebrating the holiday, she followed the doctor's advice.
It had been three years since Rosemary and her son Dave carved fleshy pumpkins into glowering jack-o'-lanterns. It had been three hellish years since Rosemary lost Dave on the morning of Halloween, and his death still kept haunting her...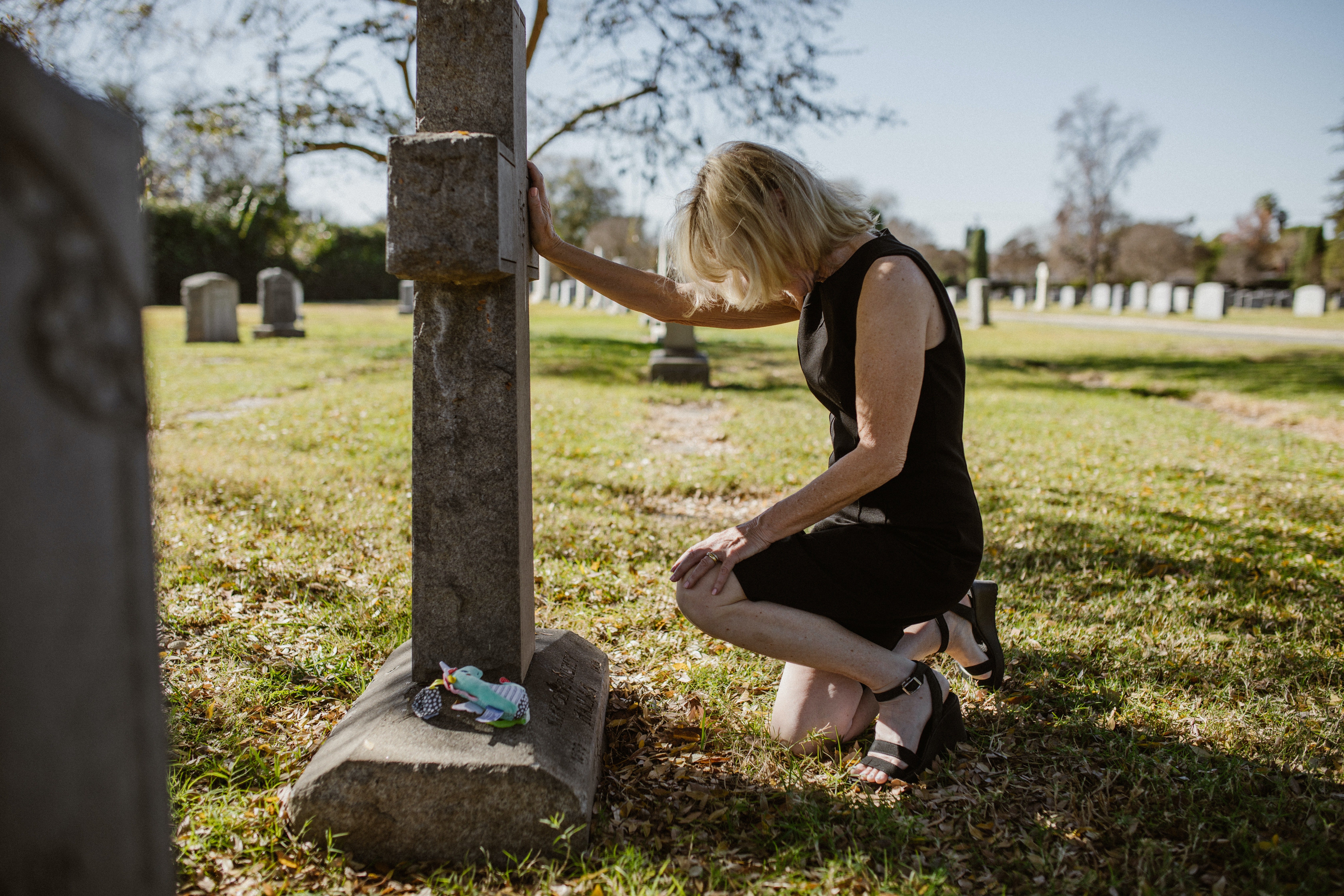 For illustration purposes only | Source: Pexels
Lucas, Rosemary's husband, was surprised when he came home on All Hallows Eve. He had been out of town on a business trip and was astonished when he saw his house fully decorated with the Halloween spirit.
"Rose, hey...hey..." he exclaimed as he entered the door, holding big boxes of stuff he'd shopped from the city. "I'm so happy you're doing this. I'm sure our son would be happy to see you smiling after a very long time."
Lucas kissed Rosemary before leaving to freshen up. Tears rolled down Rosemary's face as she fixed the light into the jack-o'-lantern. It was Dave's favorite part of the festival. He always placed bets with his friends about who had the funkiest jack-o'-lantern.
Rosemary's house that day looked so beautiful and all set for a perfect Halloween. It caught everyone's eye, especially one gang of kids on the street.
Those we love do not truly leave us. There are certain things death can never touch.
They couldn't help but think Rosemary's decorated house was a signal inviting them over for a trick-or-treat. They had never visited Rosemary's house on Halloween before, so seeing her house ready for the holiday tempted them.
The kids marched to Rosemary's house in costumes that would go on to make the bereaving mother burst into tears.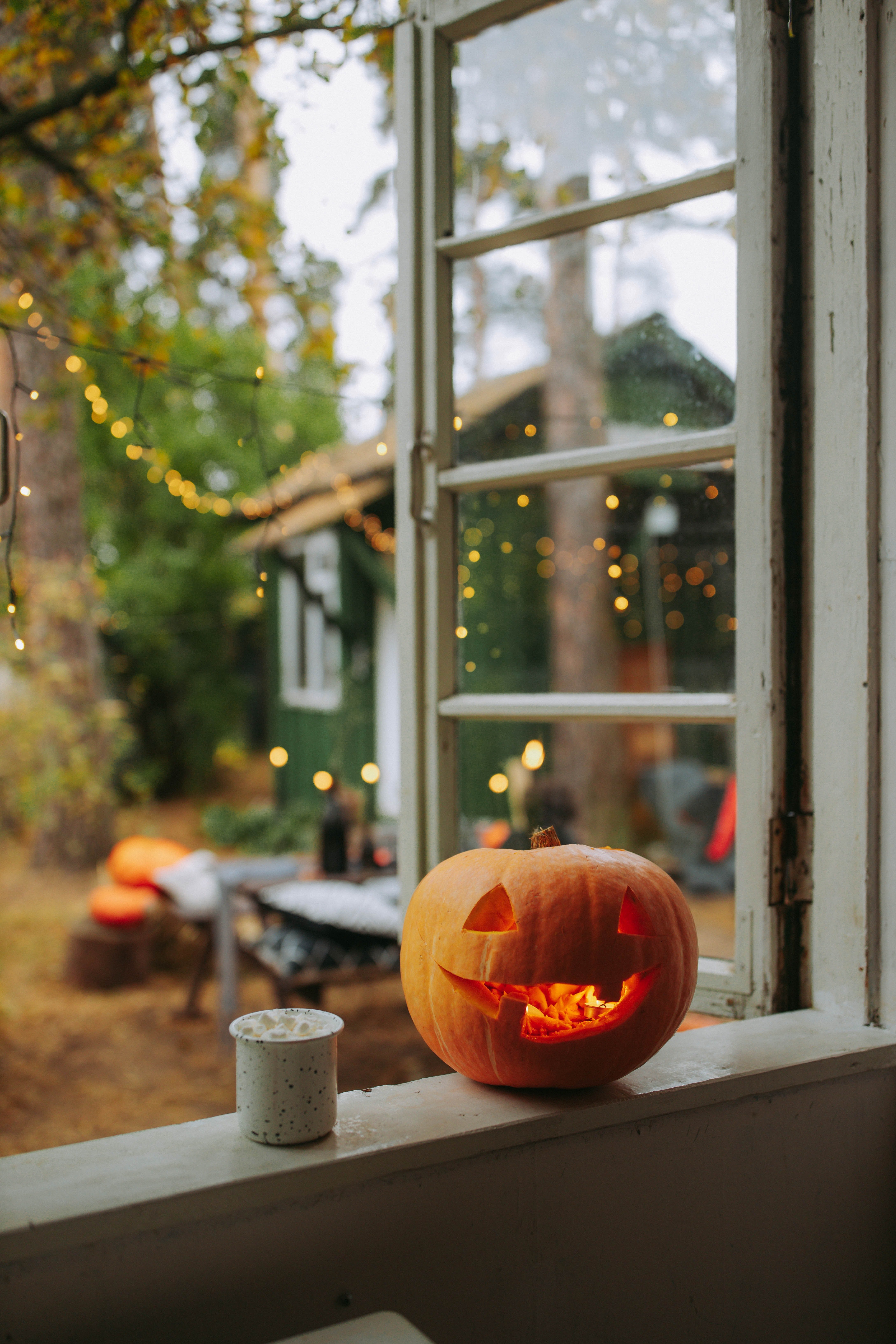 For illustration purposes only | Source: Pexels
Just as Rosemary readied the table for dinner and was wiping the crockery, she heard a loud knock on the door. She answered the door and turned pale with shock seeing a group of happy little children chiming, "Trick or treat!"
Rosemary could not believe her eyes. She recognized the costumes the kids were wearing. She had exclusively sewn them for Dave three years ago for Halloween, but he never got to wear them. He died in an accident while crossing the road the morning of All Hallows Eve.
Rosemary was shaken. She clasped the door and gaped at the children from head to toe.
"That embroidery... those buttons and skeleton paintings on the shirt... Dave asked me to do a patchwork resembling cobwebs on his witch hat... And these pumpkin buttons... 'D' for Dave... I sewed them myself. What is going on? How did they get my son's Halloween costumes from his room?" Rosemary thought.
"It cannot be."
Rosemary quickly gave the kids some candies and ran to her son's room. She pulled out a trunk from under the bed and opened it. Dave's Halloween costumes were not there.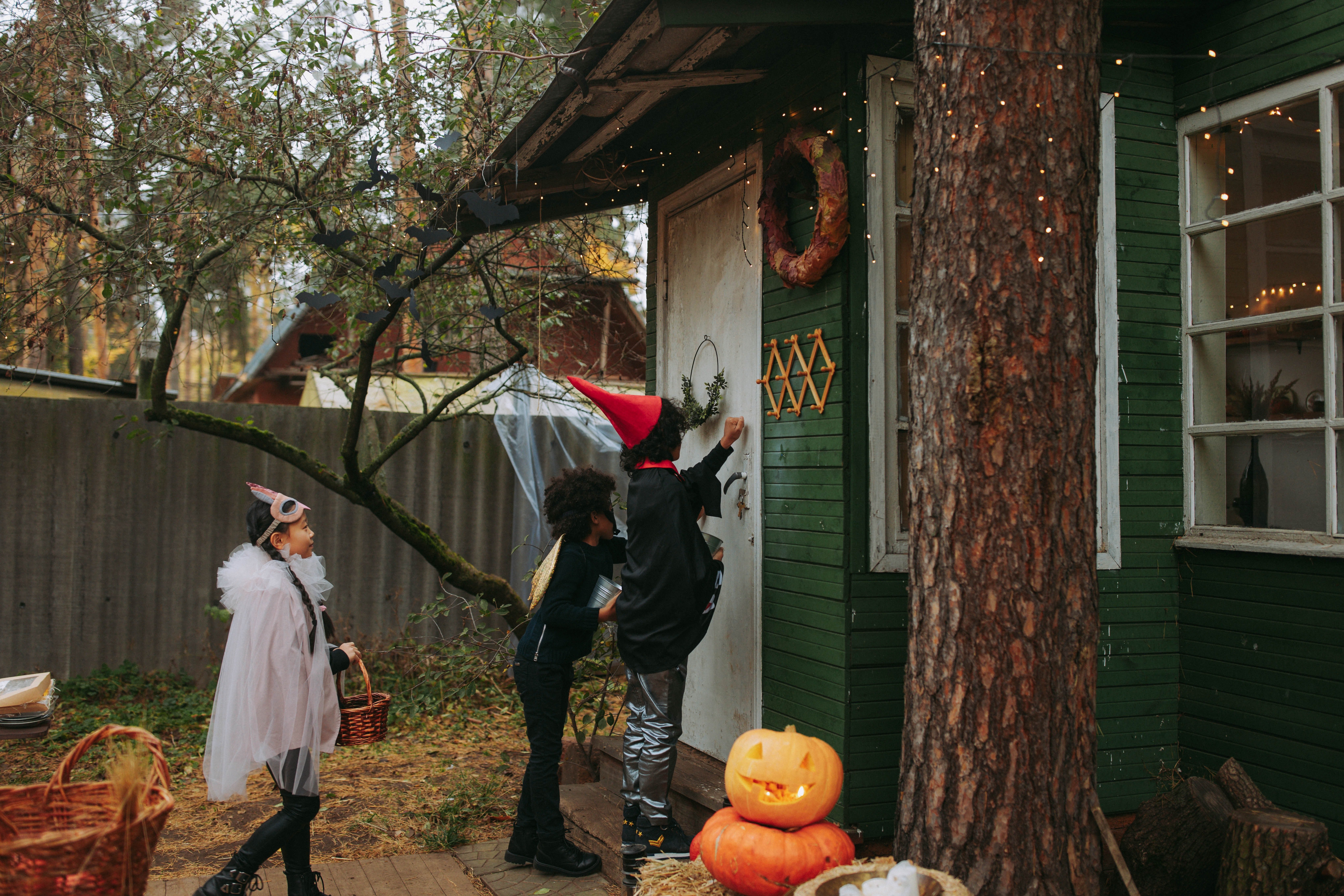 For illustration purposes only | Source: Pexels
Rosemary was startled. She started sweating and sat on the floor, crying. "Who took them? Who gave my Dave's clothes to those kids?"
She looked up and saw the state of her late son's room. It looked different and empty. Almost all his items were missing, including his favorite shoe collection, posters, and even superhero toys. Rosemary peeped into his wardrobe and only found empty hangers.
Everything was intact when she checked Dave's room a month ago. She never gave away a thing there because she wanted to preserve everything in memory of her dead son. So seeing Dave's room in a near-empty state puzzled her. Rosemary could not understand what was going on and immediately called Lucas.
"Everything is missing. I see nothing here that belonged to our son. Darling, what's going on? Who took Dave's things from here?"
That's when Rosemary sensed a weird hesitation on Lucas' face. He could not look her in the eye and simply walked away.
"Lucas, what's going on? Why aren't you saying anything? Where are my son's things? And why are those kids wearing his Halloween costumes?"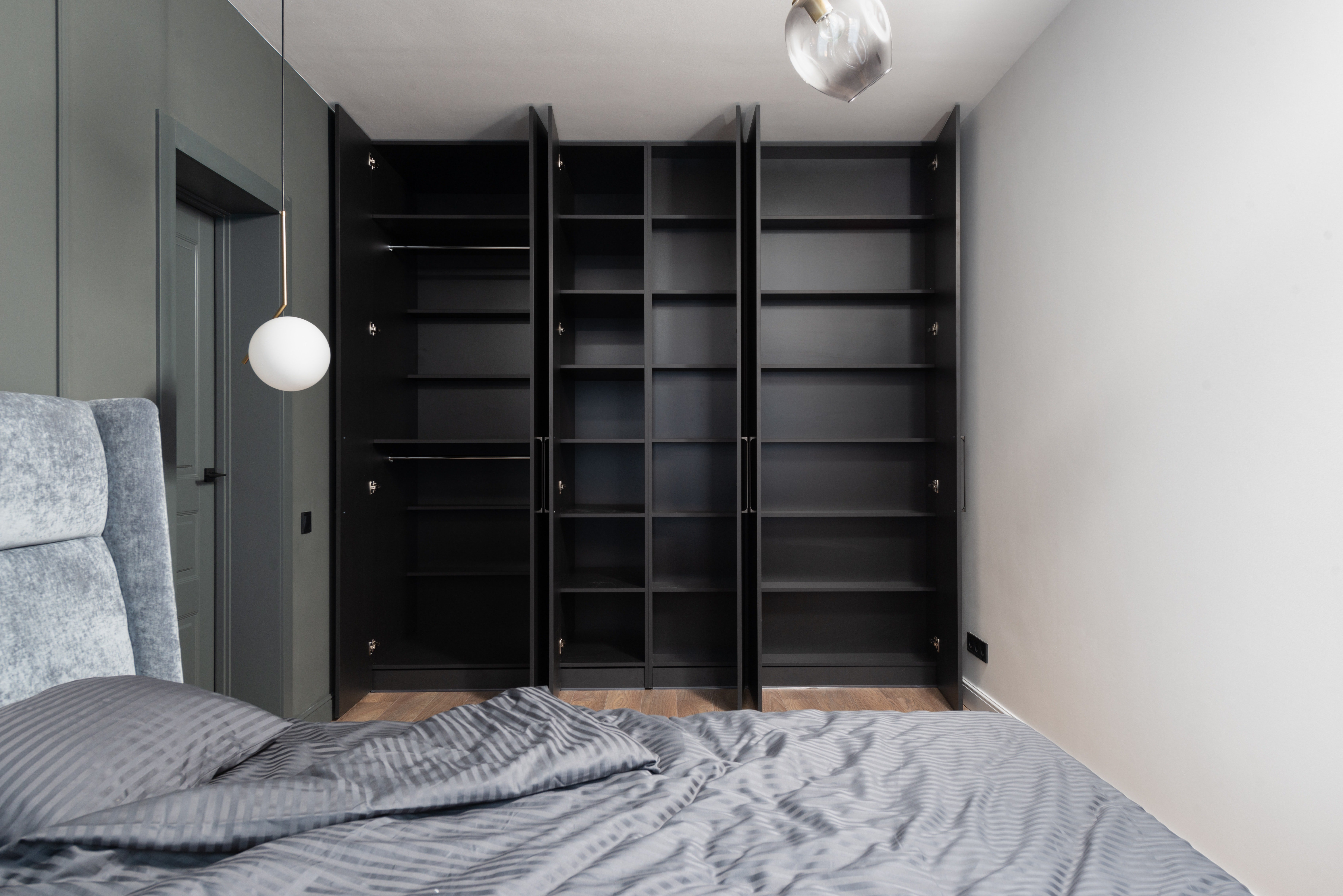 For illustration purposes only | Source: Pexels
Rosemary followed Lucas to the kitchen where she found him staring at the plain wall.
"Darling, what's going on? Why are you silent? I'm going crazy. Can someone please tell me what's happening in this house?"
Lucas turned around, tears streaming down his face. He hugged Rosemary and made a confession.
"Sweetie, I know how much Dave means to us even now. But I could not see you destroyed like this," he began.
"Once, I visited the shelter at the end of this street with my friend. The little boys there reminded me of our son. So I gave away all his stuff to them. Whenever I see those kids in our son's shirt, pants, or even shoes, I see Dave, not some strange random kid."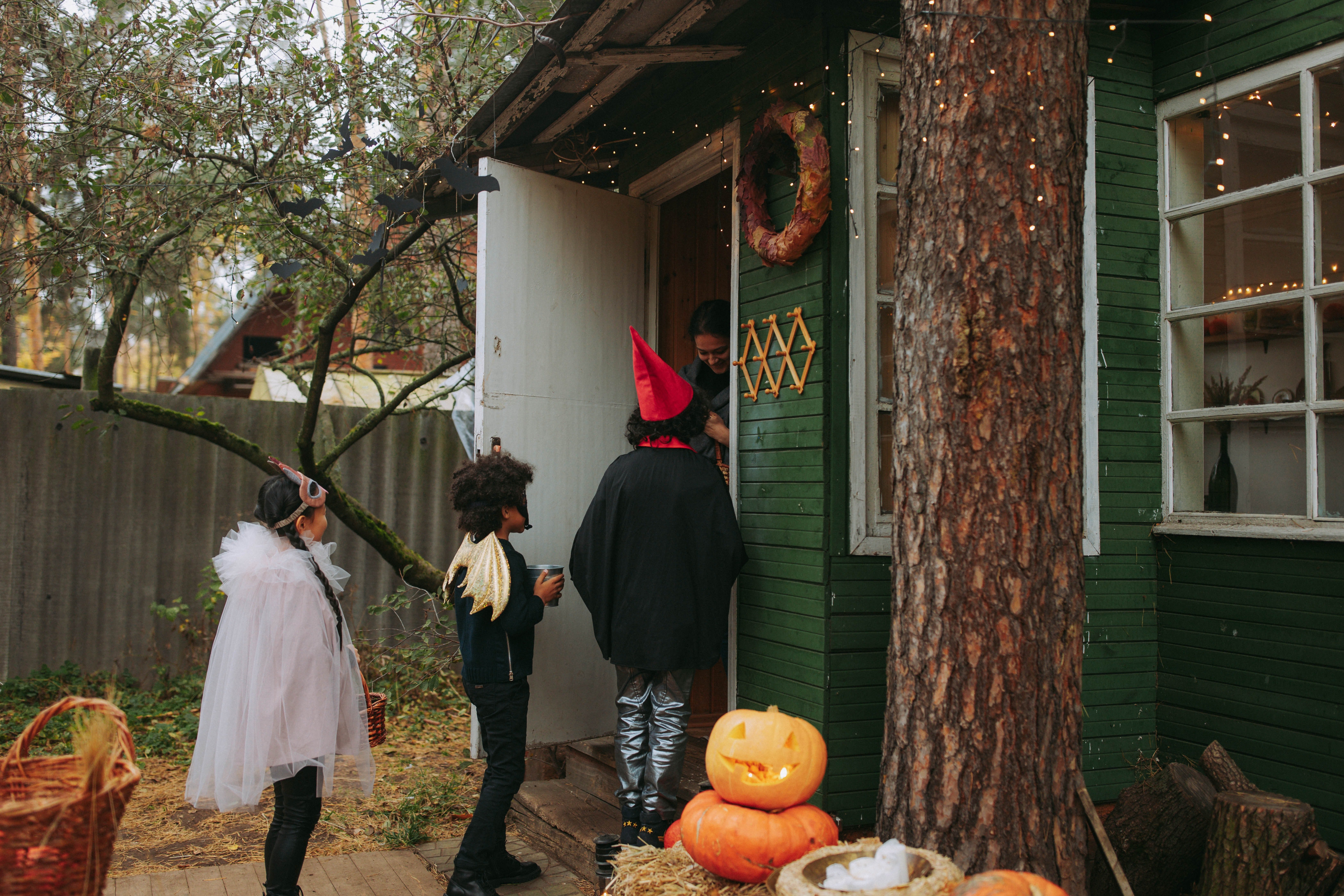 For illustration purposes only | Source: Pexels
Rosemary burst into tears. "So, were those kids who came trick or treating to our house from the shelter?"
"Yes, they are! On my way home this evening, I saw them wearing the costumes you'd made for Dave. I was so happy and invited them to our home for some candies, hoping you would be happy to see them."
Rosemary threw herself into Lucas's arms and began to cry.
"Thank you so much, darling. You have no idea what you did today!"
"I did?" Lucas was puzzled, seeing a strange glow in his wife's eyes.
"Yes! One of those little boys looked just like our son Dave. I think this is what destiny wanted us to do...to adopt him and bring him home as our son!"
Lucas and Rosemary were so delighted, they quickly began the paperwork to adopt Tom, the little boy who reminded Rosemary of the late Dave. They brought him home six months later.
Ever since Tom arrived, Rosemary was never sad again. She, Lucas, and Tom lived a life of dreams and happiness together. They also helped the other children in the shelter find loving homes.
A year later...again on Halloween...
"Mama, look...my jack-o'-lantern...you like it?" Tom asked Rosemary, showing a gorgeous jack-o'-lantern he'd made. Rosemary shed tears of joy as she realized Tom was none but a gift her late son Dave had sent from heaven.
"It's beautiful, darling! It reminds me of someone dear to me!" she cried and hugged the boy as they got ready for the evening.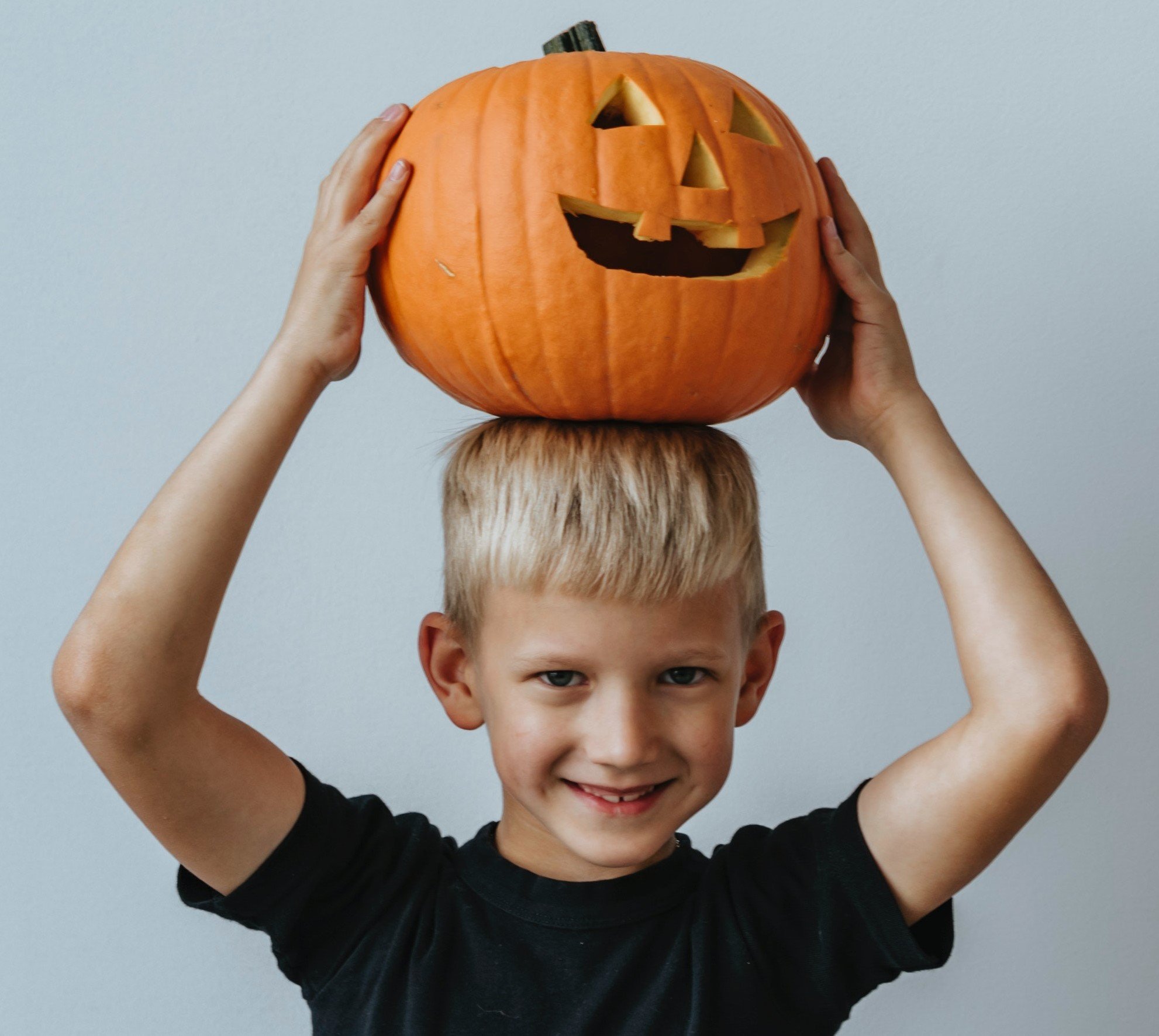 For illustration purposes only | Source: Pexels
What can we learn from this story?
Those we love do not truly leave us. There are certain things death can never touch. After losing her son Dave, Rosemary was devastated. She had never celebrated Halloween for three years since the day marked her beloved son's death. However, she would later learn that her son wasn't truly gone when she meets a young boy who resembles Dave and becomes part of their family.
Embrace your grief and move on. No sorrow is permanent unless you choose to stick to it. It took Rosemary three years to embrace her grief and move on from her son's loss. Although she was never entirely out of it, she sought solace in her adopted son Tom.
Share this story with your friends. It might brighten their day and inspire them.
A girl sneaks out of her house with her blanket and pretends she does not know when her mother asks. Convinced it is a lie, the mother follows her and discovers something astonishing. Click here to read the full story.
This piece is inspired by stories from the everyday lives of our readers and written by a professional writer. Any resemblance to actual names or locations is purely coincidental. All images are for illustration purposes only. Share your story with us; maybe it will change someone's life. If you would like to share your story, please send it to info@amomama.com.
Subscribe if you like this story and want to receive our top stories!