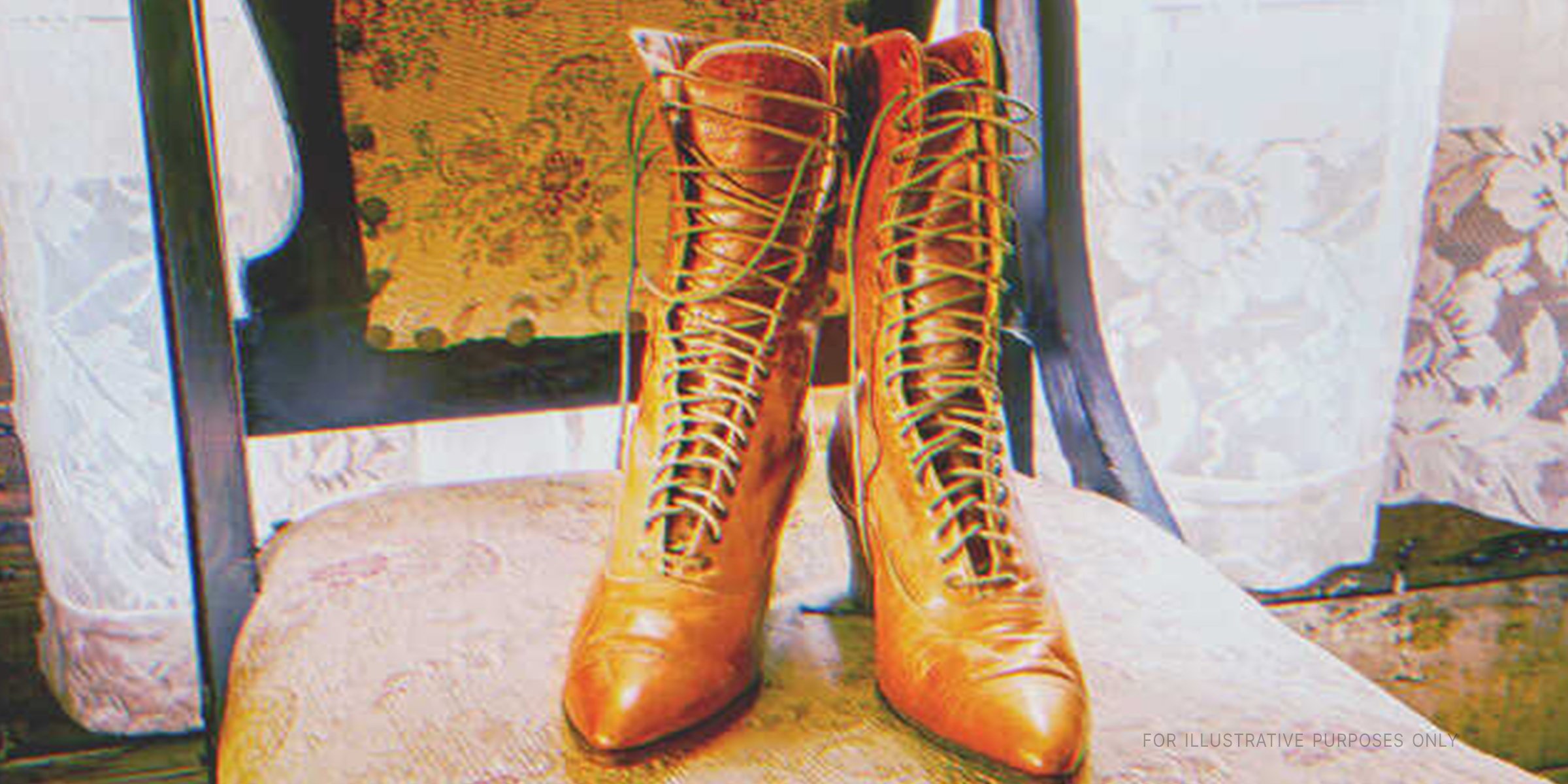 A pair of boots | Source: Shutterstock
Girl Gets Only Old Boots as Brother Inherits House by Fraud, Exposes Him after She Puts Them On – Story of the Day

A week after her mother's death, a young girl's brother walked into her room and asked her to sign some documents. Without reading them, the grieving daughter obeyed her brother, unaware of his ill intentions.
Sitting by her mother's bedside, Sophie scrolled through her older brother's social media profile, looking at the photos he clicked with his friends in his city. Stephen, her only sibling, left her and her mother five years ago and moved away.
"Did you talk to Stephen?" Sophie's bedridden mother asked her as she struggled to speak. "I'm trying, Mom. Don't worry. I think he is busy in an important meeting," Sophie lied. She knew Stephen would never answer her calls or reply to her texts.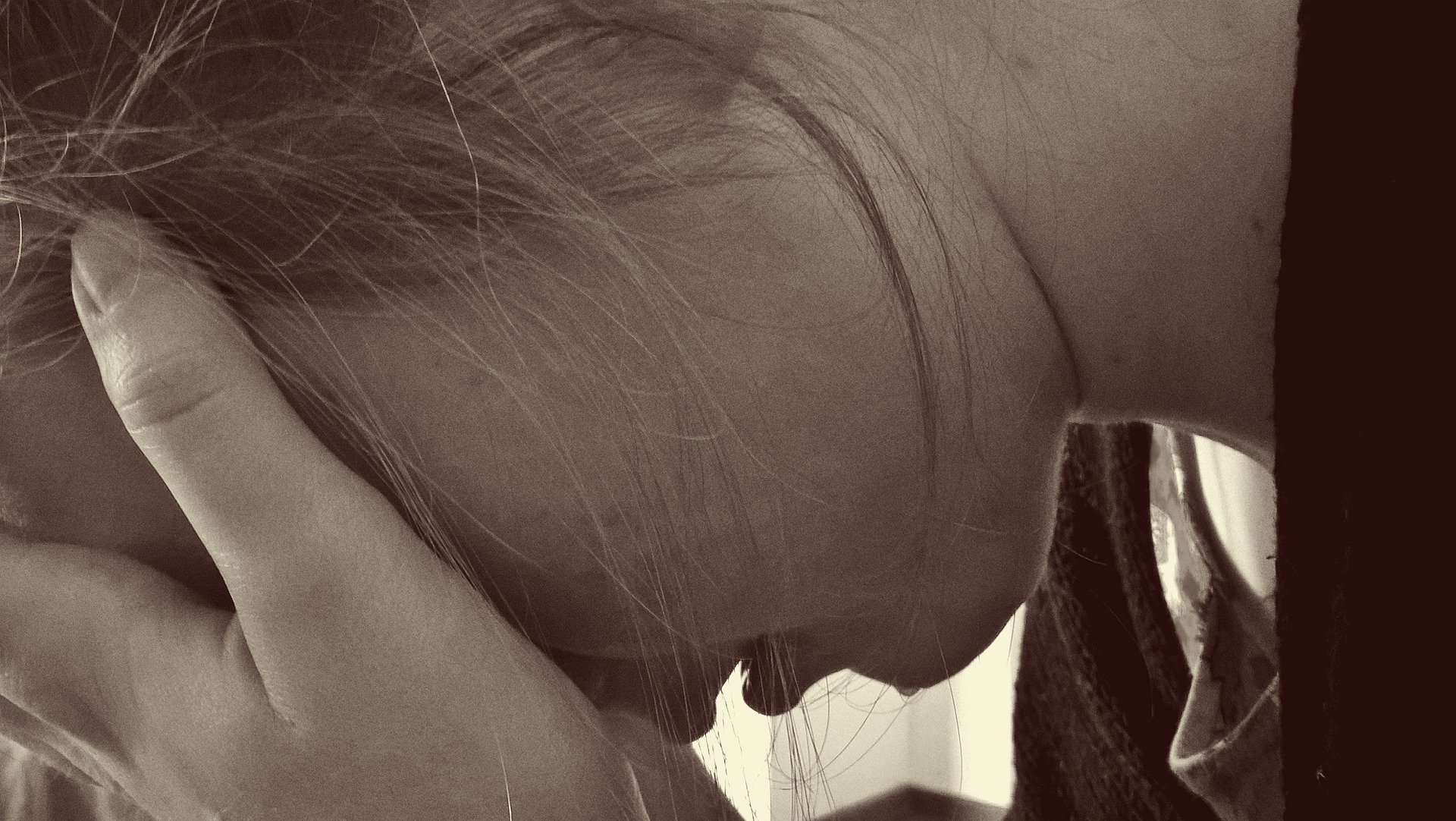 For illustration purposes only | Source: Pixabay
The next day, Sophie's worst nightmare came alive when she found her mother unresponsive in her bed. Sophie's best friend, and the only family member she had in town, had closed her eyes forever.
As Sophie wiped the partially-dried tears off her cheek while looking at her mother's coffin, she noticed a familiar black pair of boots on the green grass. When she looked up, she instantly recognized the man wearing them.
Stephen had flown in after she informed him about their mother's demise earlier that day. "I'm so sorry, Sophie. I wish I had been there with you when Mom passed away. I feel so ashamed of myself!" he said.
"Oh, Stephen!" Sophie hugged her brother and began crying uncontrollably. Although she had witnessed her brother not taking an interest in her life for the past few years, she felt relieved to see him at her mother's funeral.
"I wish I had received your calls. I had no idea Mom would leave us so soon," Stephen said. "You don't have to worry about anything now. I'll look into all the legal matters regarding Mom's will."
Sophie felt her heart race as she read the document and saw her signature at the bottom.
"Thank you for coming, Stephen. I knew you would catch the next flight after reading my message," Sophie told her brother. "Mom really wanted to see you yesterday. She wanted to hold your hand one last time."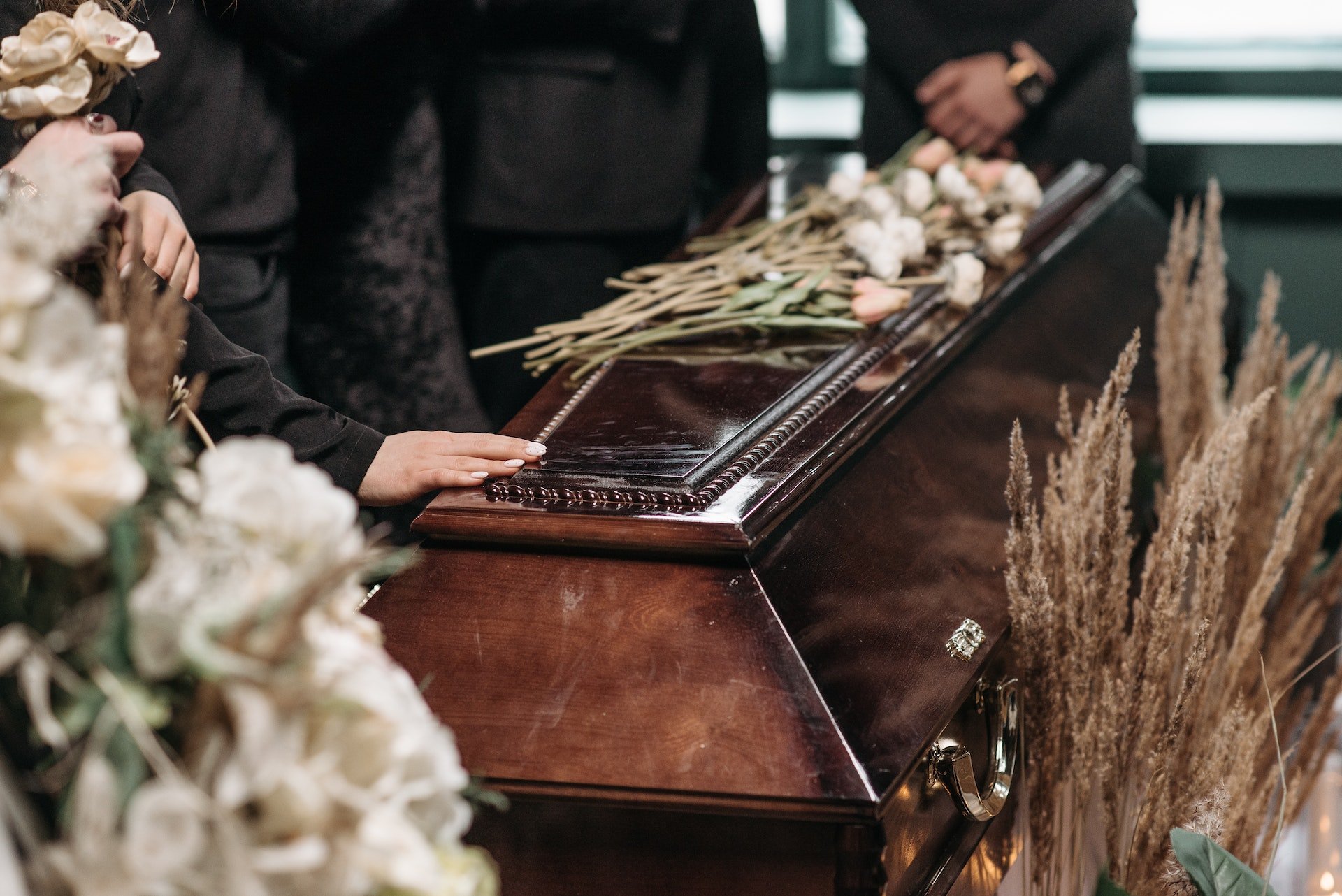 For illustration purposes only | Source: Pexels
"I feel so ashamed, Sophie," Stephen lowered his gaze and shook his head. "I'm sorry, Mom," he said as he sat beside his mother's coffin and rested his head on its cold surface.
Soon, the guests offered their condolences to Sophie and Stephen before they headed back home. After everyone left the cemetery, a devastated Sophie drove her brother back to their mother's home, not realizing how every corner of that place would remind her of her beloved mom.
Even a week after her mother's demise, Sophie couldn't stop thinking about her mom's contagious smile. She had spent 26 years with her mom, and not seeing her around was unusual.
"Hey, Sophie! I have news for you," Stephen interrupted her thoughts. "You know I have been seeing this lawyer for the past week, and he has helped me sort out all of the legal issues regarding Mom's missing will."
Sophie gestured to her brother to sit on the chair across from her. "That's really good, Stephen. I'm so glad you returned because I wouldn't have handled the legal issues as you did."
Because their mother died without a will, Sophie and Stephen thought they would lose their shares in the inheritance. Stephen quickly walked his sister through the extra steps they would need to take before receiving their share of their mother's estate.
"We will divide everything equally, Sophie. All you need to do is sign here," Stephen handed her a document and pointed his finger toward a blank space on the lower left corner of the page.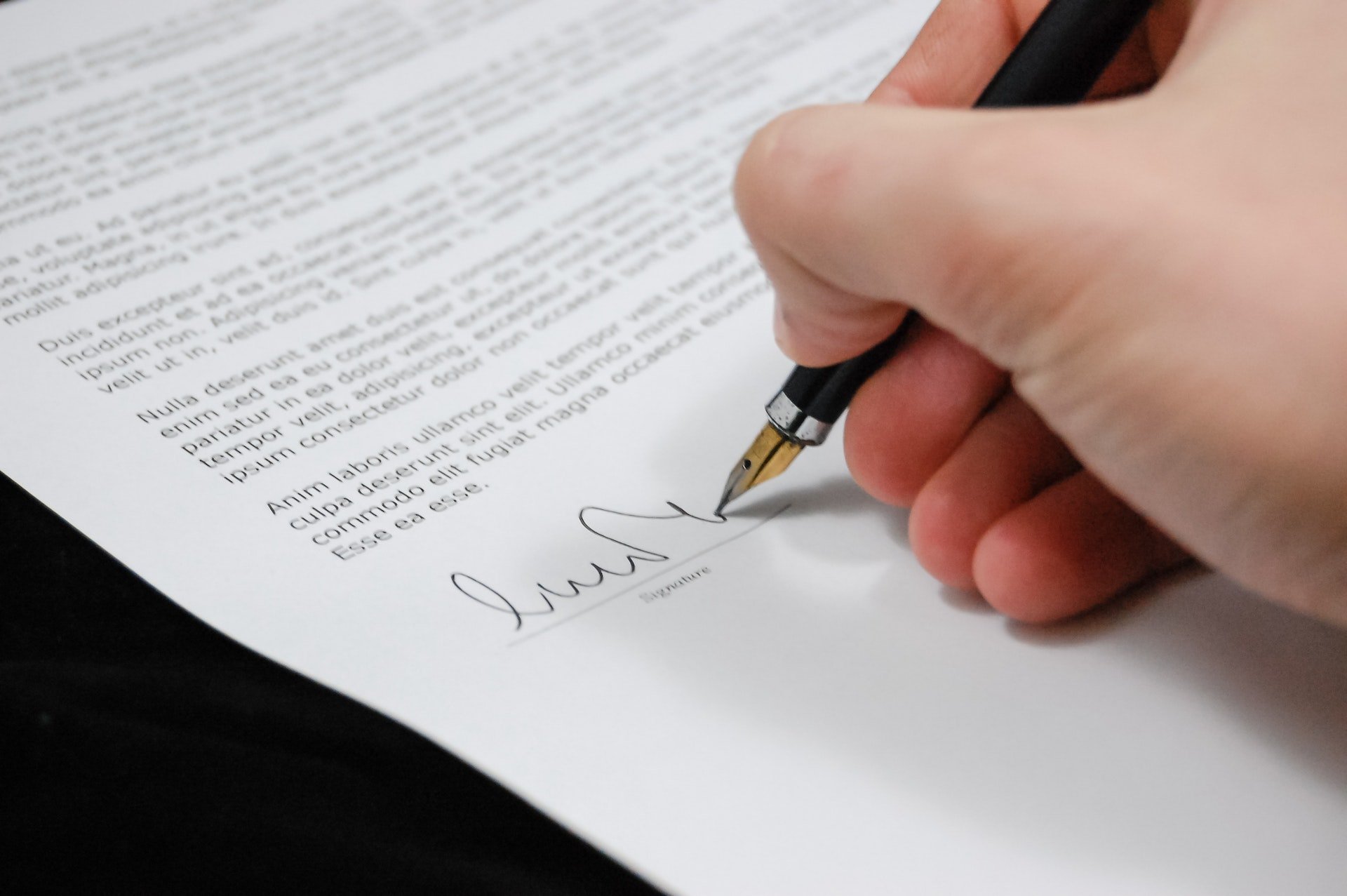 For illustration purposes only | Source: Pexels
Without reading the documents, Sophie took the pen from her brother and signed where Stephen told her to. Little did she know that trusting her older brother would cost her a lot.
A few weeks later, Sophie was doing the laundry when she heard someone knock on the door. She quickly wiped her hands with a towel and rushed to see who it was.
"Oh, Stephen! What a pleasant surprise!" Sophie said. She was delighted to see Stephen weeks after he left their mother's house to return to his city. "Did you get some days off from work?" she asked.
"I quit my job," Stephen replied while dragging his luggage through the entrance. "I need you to pack your bags as soon as possible."
"Pack my bags? Why?" Sophie asked.
"Because I want you to leave this house. According to the documents you signed three weeks ago, I am now the owner of this property."
"What are you talking about, Stephen? I don't get it."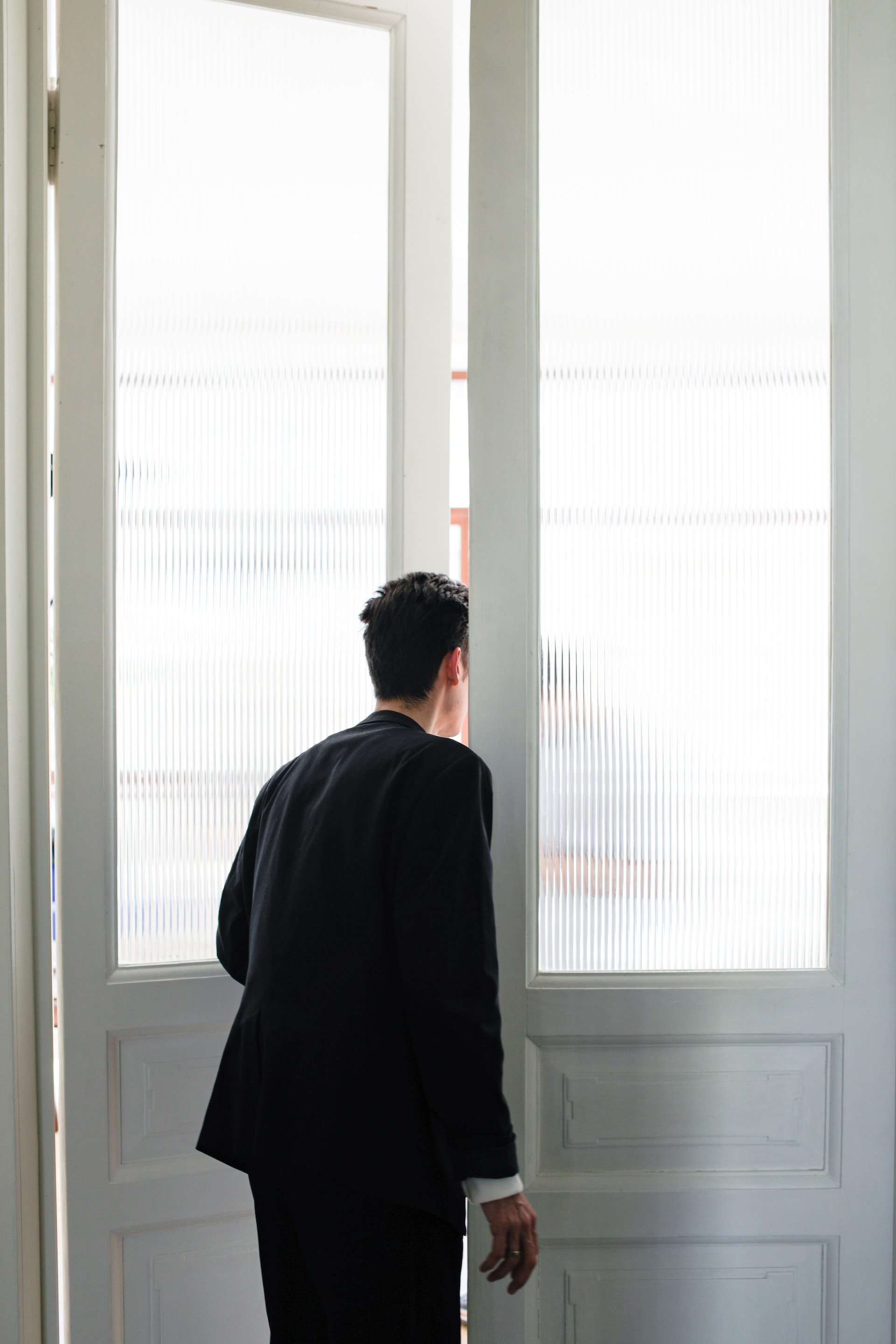 For illustration purposes only | Source: Pexels
Stephen sat on the couch and pulled a file from his bag. He flipped the first page and handed it to Sophie. "Read it carefully, dear sister. Don't repeat the same mistake."
Sophie felt her heart race as she read the document and saw her signature at the bottom. Stephen had tricked her into making him the owner of their mother's house.
"I can't believe you cheated me. How could you do this to me?" Sophie cried.
"It's about time you pack your bags, little sister," Stephen smirked.
As tears rolled down her cheeks, Sophie felt her heart thump. She ran upstairs and began packing her clothes. The young girl had never imagined her brother would betray her like this.
While packing her belongings, Sophie grabbed her mother's brown leather boots and tossed them inside her suitcase. Those shoes reminded Sophie of the cold mornings when her mother would drop her to school.
After leaving her mother's house, Sophie walked to a friend's apartment who lived nearby. She told her friend she would leave as soon as she found a place to live. In reality, Sophie had no idea where she would go if her friend evicted her.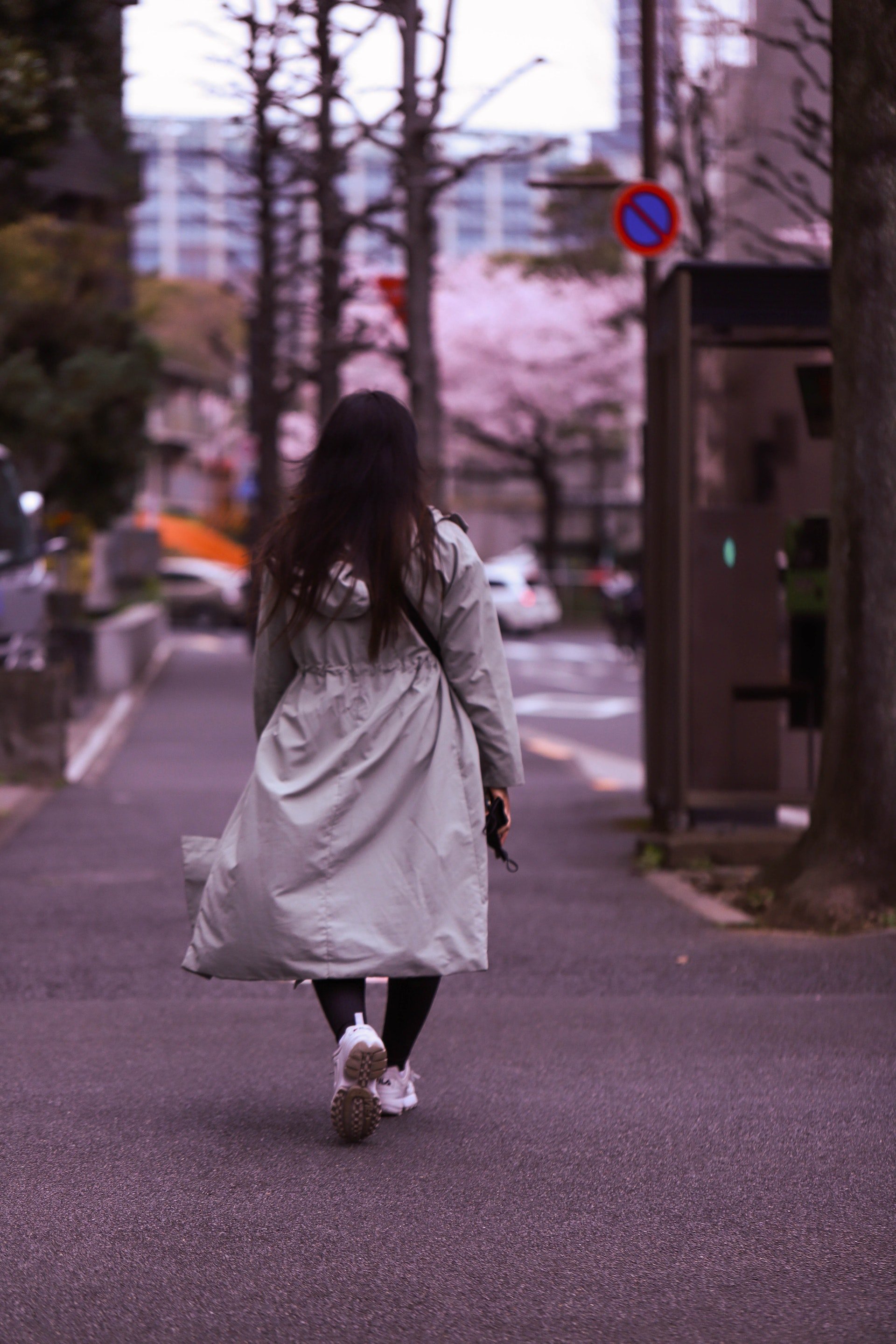 For illustration purposes only | Source: Pexels
The following day, Sophie woke up and began dressing up for work at her friend's place. While wearing her shoes, she realized the sole of one of them was coming off. Wearing them to work wasn't an option.
As Sophie rolled her eyes, her mother's boots caught her attention. "I'll wear these. They would match my outfit," she said while holding them in her hands.
Then, Sophie sat on the bed and slid her right foot inside the boot. Suddenly, she felt something strange brush against her toes inside her mom's shoe. "What's that?" she wondered.
She slid her foot outside and found a piece of paper inside the boot. Surprised, she quickly pulled out the paper and unfolded it. It read:
"
Dear Sophie. I never wanted to write this note, but I know my son well. I don't want you to suffer if he keeps all the inheritance to himself. There is a hidden drawer behind my cabinet, and I have kept a jewelry box for you inside it. Find it, and don't tell Stephen about it. Love, Mom.
"
Tears started to roll down Sophie's cheeks after reading the note. It reminded her of her mother's unconditional love. "Oh, mom. You're an angel!" she thought to herself.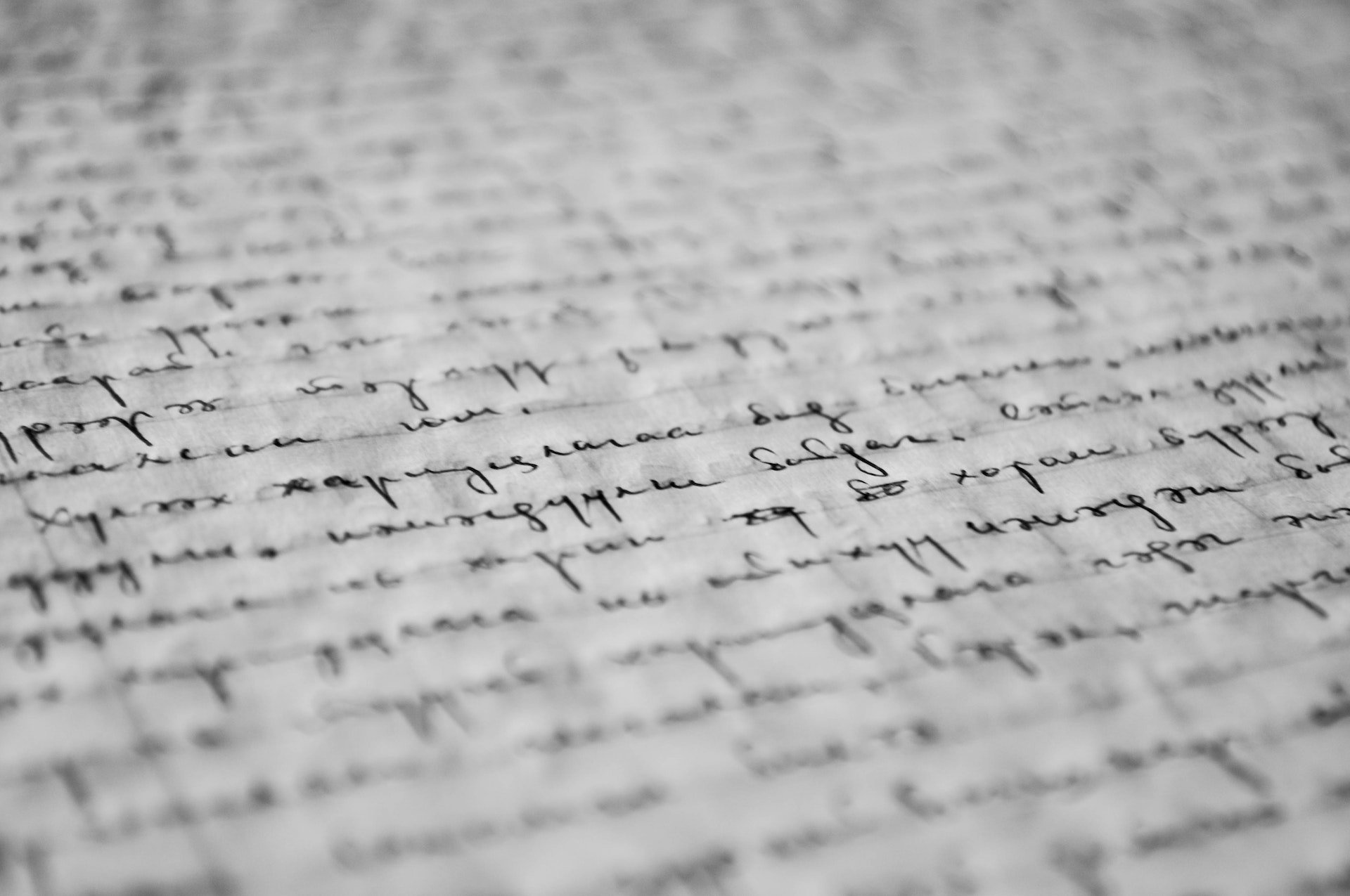 For illustration purposes only | Source: Pexels
While returning to her friend's apartment from work, Sophie stopped by her mother's house to collect the jewelry box. Stephen opened the door after she knocked twice.
"What is it?" he asked angrily.
"Please let me in, Stephen. I want to collect a few of Mom's things. I promise it won't take me more than 20 minutes." Sophie pleaded.
Without wasting time, Sophie rushed to her mother's room while Stephen stayed in the living room and continued playing his video game. She quickly moved her mother's cabinet and pulled out the hidden drawer.
To ensure Stephen didn't see the box, she wrapped it in one of her mother's shirts and kept it in a bag under a pile of her mother's shoes. She walked out of her mom's house without saying anything to her brother.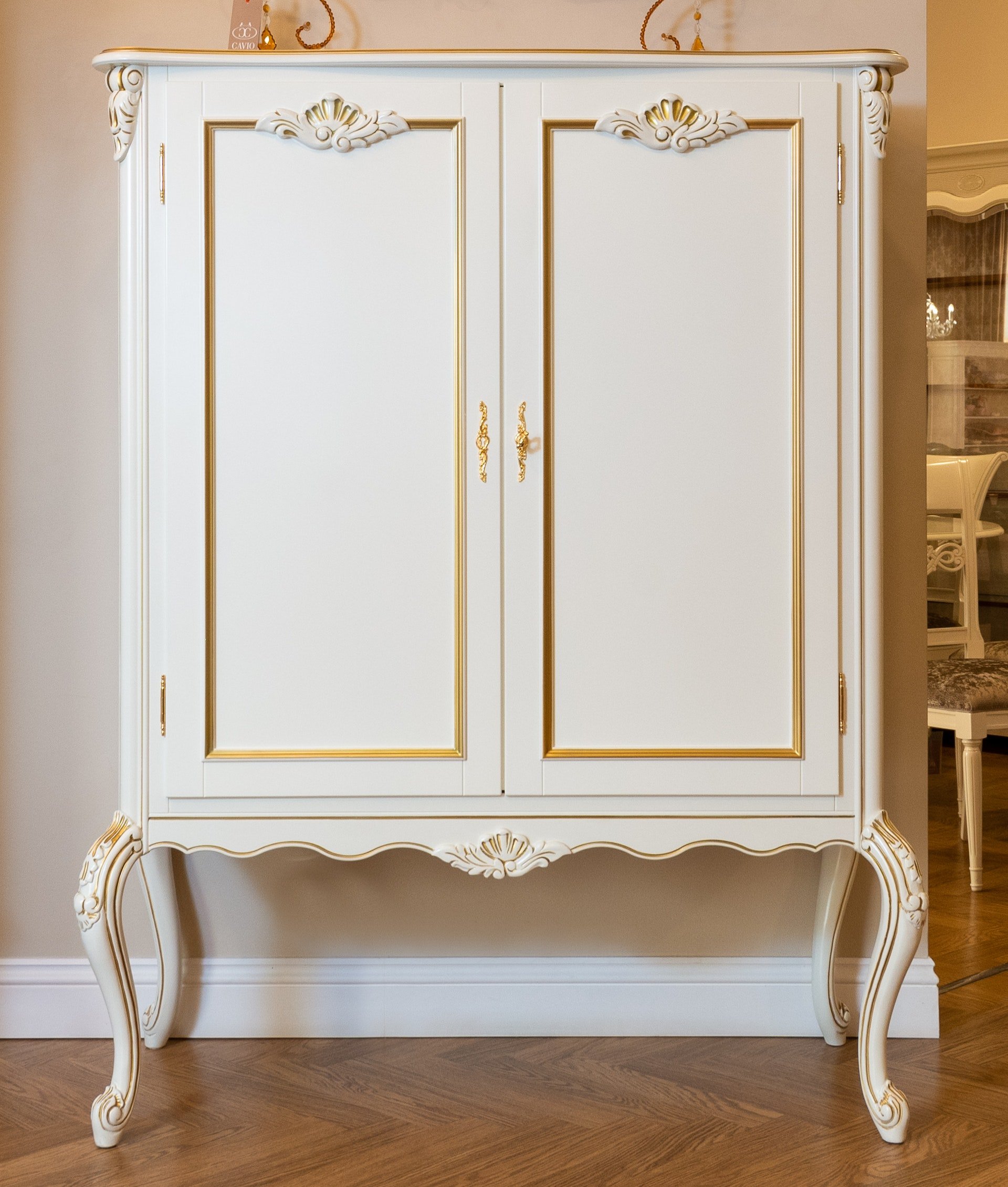 For illustration purposes only | Source: Pexels
A month later, Sophie stood in the courtroom and looked at her brother's disappointed face after her lawyer proved that he had tricked her into signing her late mother's property documents.
Sophie had hired one of the best lawyers in town after selling some of the heirloom jewelry she found in the secret drawer. And now, she felt relieved after hearing the judge announce that Stephen would go to jail.
After the court hearing, Sophie's lawyer told her the house was now hers. She needed to submit a few documents, and then she could live in her mother's house without worrying about her brother. Sophie breathed a sigh of relief as she watched the police take her brother away.
What can we learn from this story?
Cheating never gets you ahead. Stephen thought tricking his sister into signing the papers might allow him to live a peaceful life, but he was wrong. He soon got punished for his fraudulent act.
Never give up, even if you are going through the worst phase of your life. Although Sophie had no idea how she would spend the rest of her life, she didn't give up. Instead of losing hope, she continued living her life and ultimately realized how she could teach her brother a lesson.
Share this story with your friends and family. It might brighten up their day.
Click here to read another story about a rich brother who mocked his poor sister for sheltering an old lady until he learned about her inheritance.
This piece is inspired by stories from the everyday lives of our readers and written by a professional writer. Any resemblance to actual names or locations is purely coincidental. All images are for illustration purposes only. Share your story with us; maybe it will change someone's life. If you would like to share your story, please send it to info@amomama.com.
Subscribe if you like this story and want to receive our top stories!