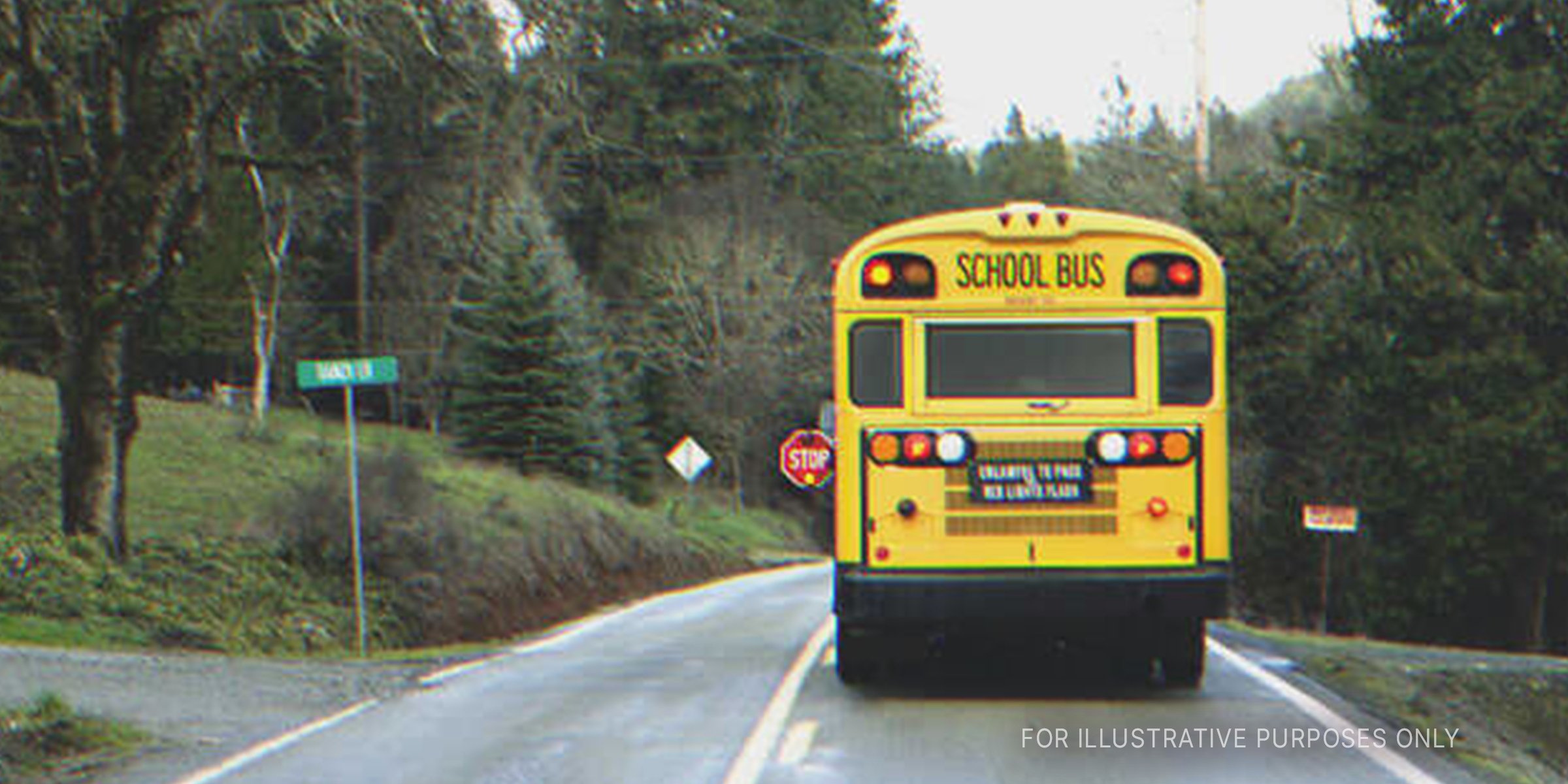 School bus. | Source: Shutterstock
Woman Overtakes Swerving School Bus and Notices Unconscious Driver – Story of the Day

When Rebecca is put into a life-threatening situation for the second time, she is forced to rely on her instincts. She discovers that she is more than capable of stepping up to help despite her past trauma.
With her nightmares plagued by memories of that fateful day, Rebecca would lie awake at night, wondering if she'd ever get behind the wheel again. Her late husband, Joshua, was her rock. Since they met in college, Rebecca and Joshua had been inseparable.
The two shared passions, such as motorsport and extreme sports. "You two are like Evil Knievel," Rebecca's father, Harold, used to say. Rebecca and Joshua often took trips to towns where they could go bungee jumping or skydiving and loved living on the edge. Everything changed when their son, Lewis, was born.
For illustrative purposes only. | Source: Getty Images
"We gotta stay safe for the little guy," Joshua said as he held his newborn son in his arms for the first time. Two years later, when Rebecca and Joshua were driving back from Harold's house, where they had dropped off some tools, Rebecca was driving and using her phone for directions.
After hitting a small bump in the road, Rebecca's phone fell down from its holder onto the car floor. As Rebecca reached to grab the phone, she mistakenly swerved the car and hit an oncoming vehicle. While Rebecca survived with a broken arm, Joshua was rushed to the ICU. He later passed away due to his injuries.
"You can use the old wagon. She's all yours!"
"Woman causes an accident while texting and driving," the headline read. Even though she knew they had changed the story, Rebecca took the blame nonetheless. Joshua's family forgave her and understood that the crash was unfortunate. Still, Rebecca struggled to cope with the guilt.
Lewis, who had recently turned 2 years old, kept her going through the difficult times. Even though he was confused about why his father was no longer around, Lewis was a shining light during Rebecca's dark spell.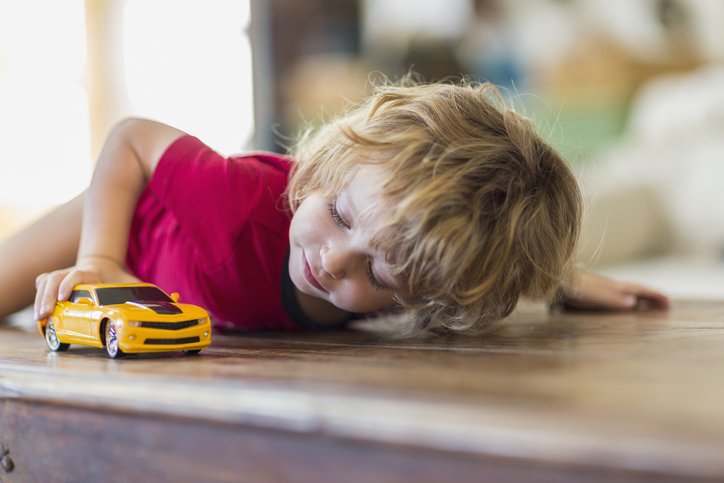 For illustrative purposes only. | Source: Getty Images
"Never again," she would whisper to Lewis as they went to bed. It was her way of promising to never let an accident like that happen.
Rebecca never got rid of her written-off car and kept it as a reminder of what could go wrong if she wasn't paying attention. She poured all her love into raising Lewis and keeping him safe.
Rebecca even stopped driving for 3 long years, opting instead to drop Lewis off at kindergarten using public transport and then heading to work from there. Although it became quite a time constraint for Rebecca to use this method as a single parent, she was simply too traumatized to drive a car at the time.
One day her boss, Patrick, called her in for a meeting.
"I know it's been a rough few years for you, Rebecca, but somehow you've managed to perform above expectations. We'd like to offer you a promotion, but the problem is that you'll need to make some provisions."
"The increase in your salary will be enough for you to get an au pair for Lewis, but we're going to need you to get back behind the wheel. Clients are all over town and are particular about their time. Do you think that you're ready to start driving again?" Patrick asked.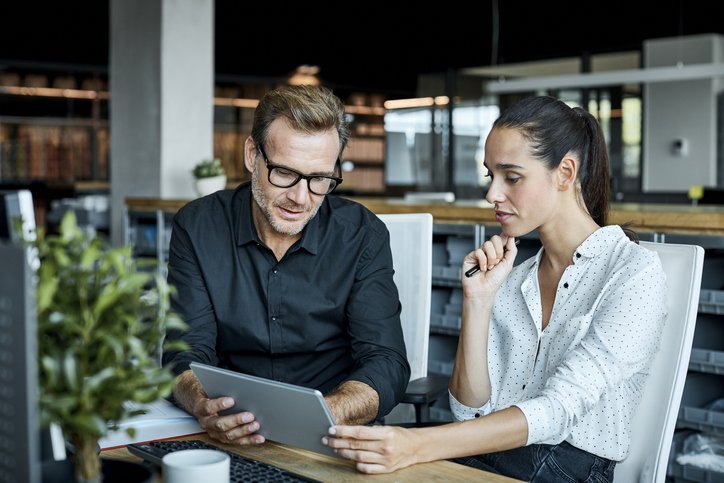 For illustrative purposes only. | Source: Getty Images
At first, Rebecca was speechless. She was not expecting to be offered a promotion. A thousand thoughts raced through Rebecca's head as she thought about the prospect of driving again.
Never again, she thought to herself at first. She hadn't so much as sat in a driver's seat since that day and didn't know if she was ready. But then Rebecca thought about Lewis and how much their lives would improve if she could earn a better salary.
"I'm ready. I can do it. I accept the position," Rebecca told Patrick, who smiled in relief as he shook Rebecca's hand.
The truth was, Rebecca wasn't ready yet, and she immediately called her psychologist, April, and asked her what to do.
"It's a little out of my wheelhouse, excuse the pun, but I have an idea. Meet me at the driving school up the road on Saturday morning," April replied. After dropping Lewis off at his friend's house, Rebecca took a second bus to the driving school to meet April.
"Welcome to your first immersion therapy session!" April said as she gave Rebecca a hug.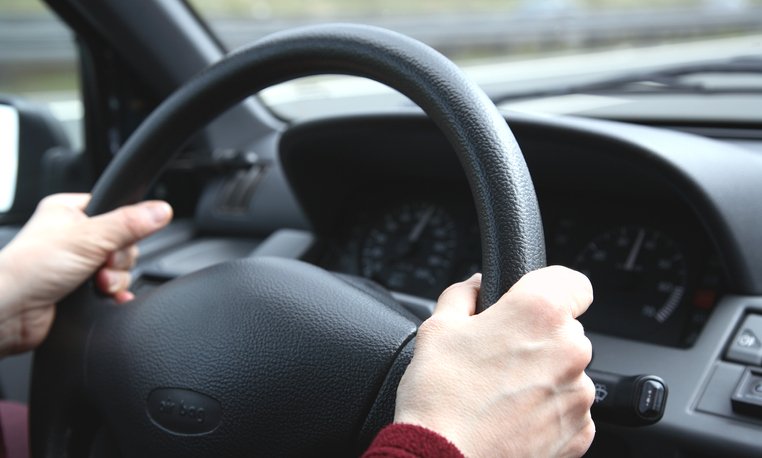 For illustrative purposes only. | Source: Getty Images
Over the following two weeks, Rebecca learned how to drive again while simultaneously dealing with the trauma of her accident. She even called her father, Harold, to ask to use his old car.
"Look who's finally getting back behind the wheel. This is great to hear, Rebecca. You can use the old wagon. She's all yours!" Harold said.
"Thanks, pops," Rebecca replied.
When she started working in her new role, she was comfortable driving at low speed but wouldn't go anywhere near the speed limit. For two months, she drove without issue and excelled in her new job. Rebecca even found the confidence to drive Lewis to kindergarten herself, even though he reminded her of Joshua.
Soon, Rebecca needed to see a client who was just out of town. Lewis was at home sick, so Rebecca called his au pair to come over and watch him for the day. Their city was near a mountain range, so Rebecca had to drive through the mountains to get to her client.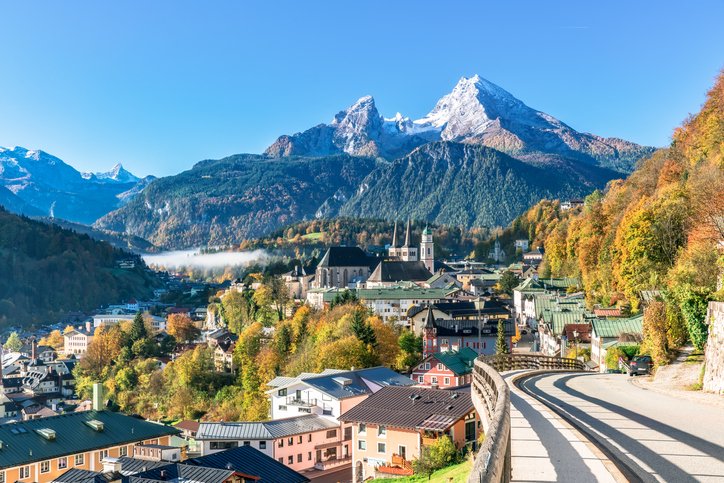 For illustrative purposes only. | Source: Getty Images
The drive was a short one, but it was a difficult one for Rebecca. The road's twists and turns left many blind spots, so Rebecca drove carefully to avoid any issues. She found herself behind a school bus, but something was clearly wrong. As she looked ahead, the bus swerved slightly from left to right.
"Jeez, is anybody driving that thing?" Rebecca said to herself. The swerving gradually became more worrying. As she got closer to the bus, Rebecca saw something that sent shivers down her spine. In the back window of the bus, she could see children screaming. It looked as though they were shouting, "Help!"
"Yeah, I'm not too sure they made it to the lake, buddy."
Rebecca took a chance and overtook the bus, and through her window, she could see that the bus driver was unconscious in the driver's seat. With very little time to decide, panic began to set in for Rebecca as she swerved back into the lane.
She got her phone out and called the police. As quickly as she could, she explained the situation, "I'm driving in front of a school bus on the highway about 5 miles outside town heading north. The bus driver is unconscious, and the bus might crash. Send help quickly!" She said.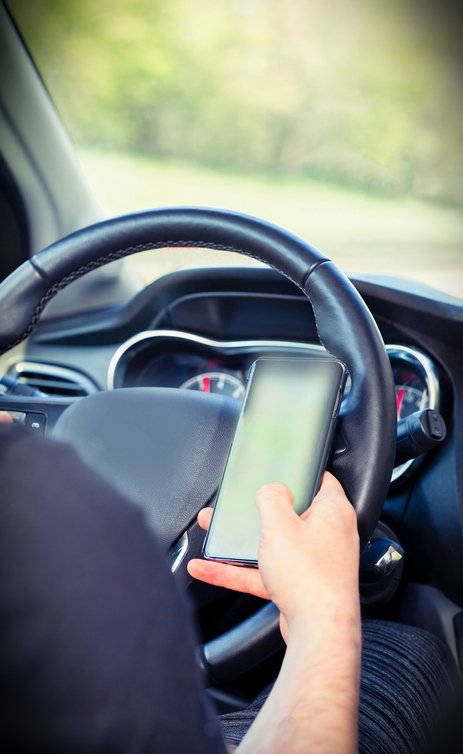 For illustrative purposes only. | Source: Getty Images
The 911 operator's voice faded into the background as Rebecca realized that she needed to act quickly to help the kids. In the heat of the moment, she figured that if the bus driver couldn't hit the brakes, maybe she could. She slowed down slightly so that bus was right on her back bumper and tried to apply the brakes.
Unfortunately, the weight of the bus was far too much for her dad's wagon. Rebecca tried one more time, slamming brakes as hard as possible, but was knocked forward violently. She barely maintained control of the wagon and steadied the car directly in front of the bus again.
Just as Rebecca regained control, she began having flashbacks from her car accident three years prior.
She remembered the sheer terror in Joshua's eyes as he yelled, "Look out!"
She remembered the news bulletin, which blamed the accident on her. She remembered the nightmares which had kept her up at night for years. Rebecca was on the verge of a panic attack when she had an epiphany. About a mile ahead was a tunnel with several large yellow barrels filled with water.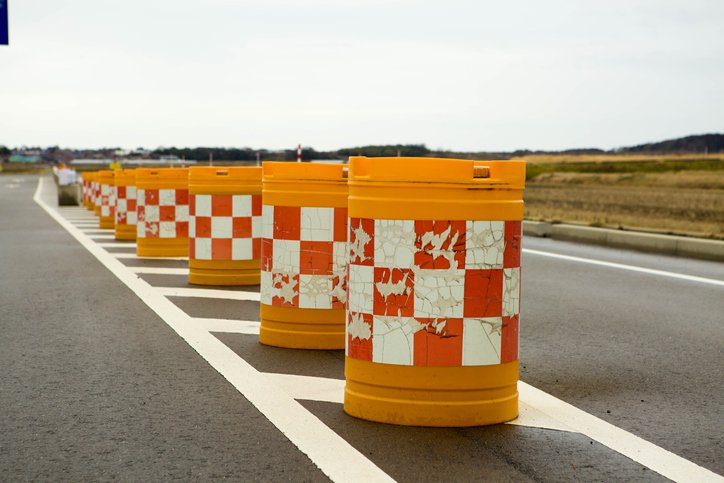 For illustrative purposes only. | Source: Getty Images
She remembered them from spending so much time on the roads with her dad. "Those are called crash impact attenuators. If you hit them with your car, they absorb the impact so that your car doesn't go flying," Harold told Rebecca when she was learning how to drive (for the first time).
Rebecca figured that if she couldn't bring the bus to a complete stop using the wagon, she could veer the bus's course into the barrels. She also noticed that the road had barriers on the side. Rebecca swerved and slowed down to be at the bus's side.
"You saved my daughter's life."
She rolled down her window and signaled to her seatbelt so the kids would get strapped up before impact. Thinking on her feet, Rebecca steered into the front of the bus at an angle. The bus headed toward the side barrier.
The side of Rebecca's car was taking on a lot of damage, but the plan was working. As sparks flew on either side of the bus, it steadily slowed down. Still, both the bus and Rebecca's car crashed into the water barrels. The impact wasn't huge, but Rebecca still took a few seconds to find her bearings.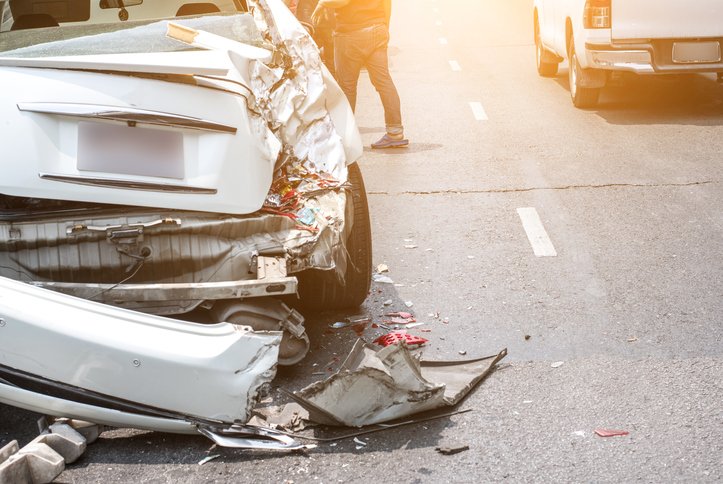 For illustrative purposes only. | Source: Getty Images
As soon as she got her balance, Rebecca slid out of her window and ran into the bus to assist. She screamed, "Is everyone okay?"
Before performing first aid, she got down to check on the bus driver's condition. "Check on your friends and make sure nobody is badly hurt. Let me know if you're all good back there, okay?" Rebecca shouted to the kids.
Eventually, the bus driver regained consciousness but appeared confused. Rebecca couldn't tell straight away, but he somehow seemed to have knocked his head while driving.
"Everyone from class is okay over here! We put our seatbelts on like you said. My friend hurt his wrist, though," one kid shouted from the bus. As people came by to help the kids out of the bus, Rebecca noticed police cars and ambulances racing towards them. She then turned to see that the wagon was a complete wreck.
"Aaah, dad's gonna kill me!" Rebecca said to herself out loud.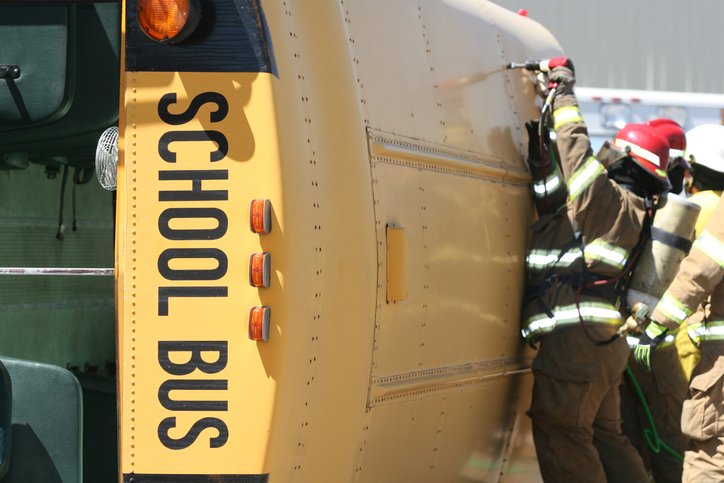 For illustrative purposes only. | Source: Getty Images
"Hey, lady!" a woman called from behind her.
"Yes?" Rebecca said.
"Thank you so much. My daughter says that you're the one who saved all of these kids. You saved my daughter's life," the woman said as tears flowed down her face.
Rebecca hugged the woman but immediately received medical treatment and got away from the crash site. The image still brought up trauma for her. When Rebecca returned home, Lewis greeted her at the door.
"Don't worry, Lewis. I just had to help some people out today and had an accident," she said, avoiding the topic.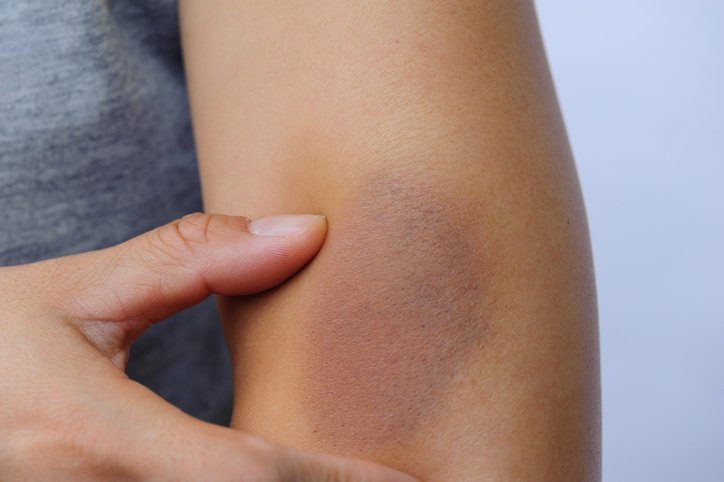 For illustrative purposes only. | Source: Getty Images
The secrecy was short-lived as Rebecca turned on the news.
"Woman saves school bus full of children on the highway," the headline read, and Rebecca's picture was placed in the center of the screen. Lewis's eyes widened as he gawked at the TV.
"You saved the bus? I was supposed to go on that fishing trip today, but I was sick!" Lewis said.
"Yeah, I'm not too sure they made it to the lake, buddy," Rebecca joked.
Two days later, as Rebecca prepared to head to the bus station to get to work, she found a group of parents waiting for her in the driveway. They were all standing next to a brand-new station wagon.
"To the woman who saved our kids' lives. We'd like to replace your car as our way of saying thank you," one parent said. Rebecca recognized her as the mother who she hugged at the crash site. Rebecca cried as she accepted the gift.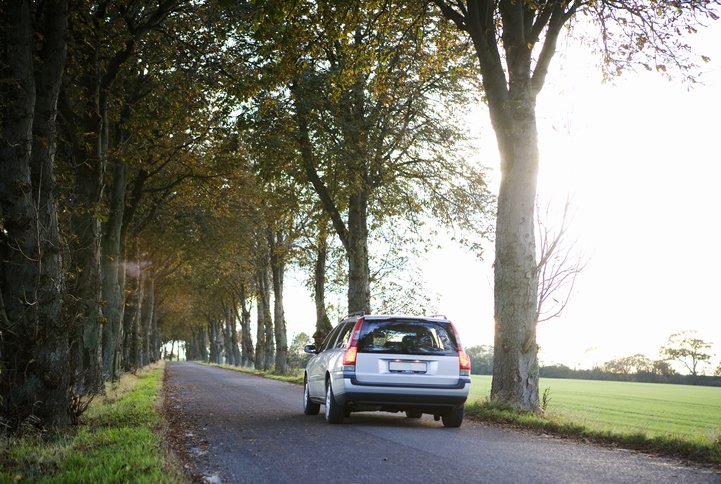 For illustrative purposes only. | Source: Getty Images
That day, she drove Lewis to school and was reminded of her late husband, Joshua. This time, the memory was a fond one. Her nightmares stopped after that day.
Share this story with your friends and family. It might inspire them and brighten their day.
Click here to read another story about a bride who gets into a car crash on her wedding day, then meets the man who caused the accident a year later.
This piece is inspired by stories from the everyday lives of our readers and written by a professional writer. Any resemblance to actual names or locations is purely coincidental. All images are for illustration purposes only. Share your story with us; maybe it will change someone's life. If you would like to share your story, please send it to info@amomama.com.
Subscribe if you like this story and want to receive our top stories!